Jaguar I-Pace Review 2022

1/10
heycar rating
"Jaguar's trailblazing all-electric SUV"
Quick overview
Pros
The most enjoyable car of its type to drive
Lots of standard equipment provided
Good driving range between charges
Cons
Road noise means it's not as peaceful as some rivals
Ride isn't as settled as an Audi E-Tron's
Infotainment system can be fiddly
Overall verdict
On the inside
Driving
Cost to run
Prices and Specs
Common questions
Overall verdict on the Jaguar I-Pace
"The Jaguar I-Pace looks to satisfy our want for both SUVs and EVs, as you'll read bout in this review…"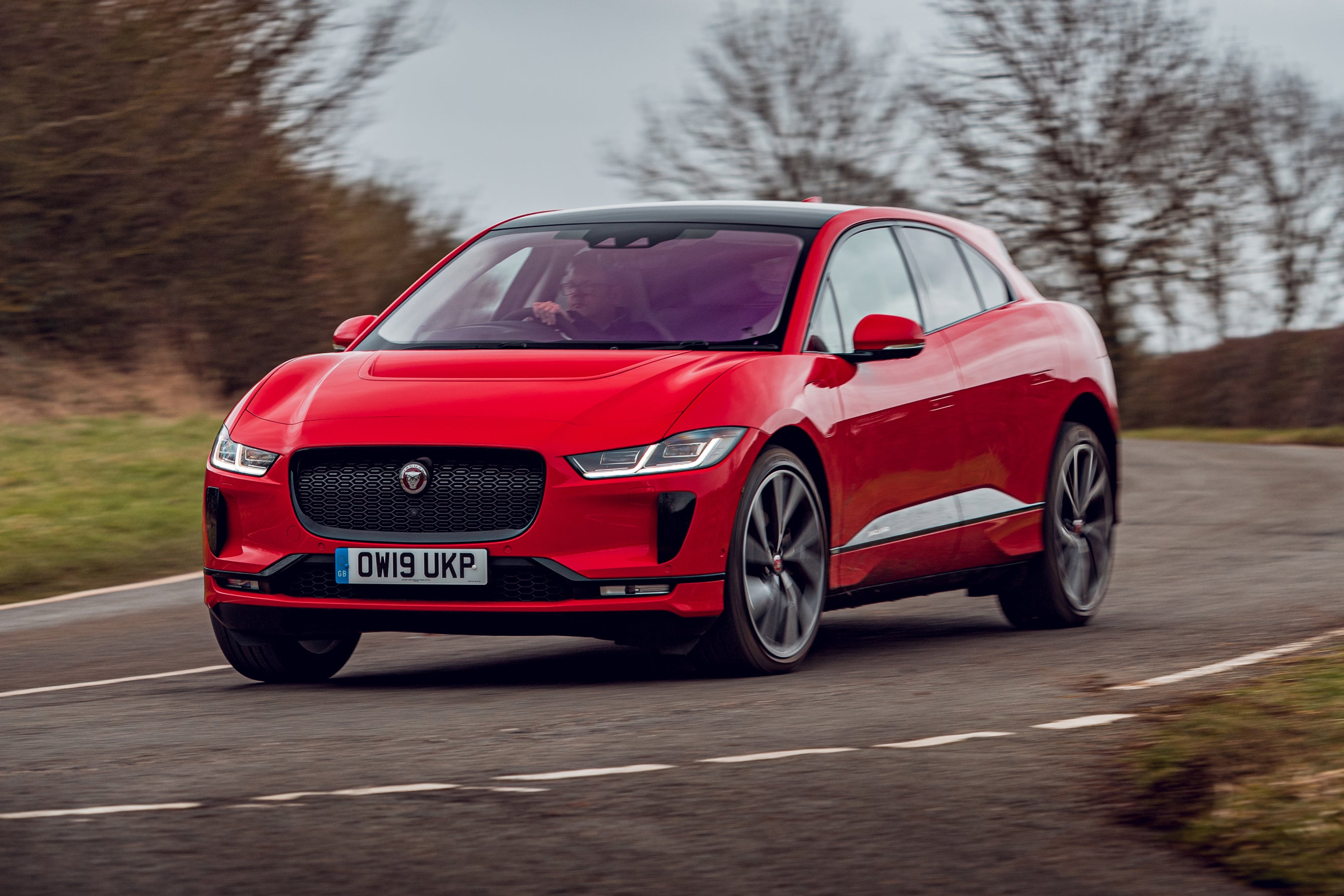 However desirable it is, though, the Jaguar I-Pace isn't about to have the masses ditching the combustion engine entirely and going electric. It's too expensive for mass adoption on that scale. It has succeeded, though, in injecting some extra coolness into EV motoring and is one of the best electric cars going.
Fun in particular. That's because the I-Pace is without doubt one of the most enjoyable cars of its type to drive. It handles sharply, steers sweetly, and although it never quite shakes off its considerable weight, it's still great fun to thread around your favourite country road. It's also blisteringly quick. The twin electric motors combine to punt out a sports-car-worrying 400PS, and the muscle is never further than a quick flex of your right ankle away.
A pretty comfortable ride also makes the I-Pace family-friendly, as does the roomy cabin and big boot. The build quality can't match the best-in-class, perhaps, with one or two trim pieces that don't quite match up to the standards of the rest, but it's still a very pleasant environment in which to spend time. Lots of luxury kit comes as standard, meanwhile, and it's well stocked on the safety front, too.
And importantly for lots of electric car buyers, it has an impressively long driving range, longer than most EVs and longer than the direct rivals from Audi and Mercedes with which it competes. This will make it a realistic proposition for more would-be EV drivers.
True, EVs don't come with as many financial incentives as they once did, but there are still some very handy savings to be made, particularly if you're a company car driver.
So the I-Pace manages to take the style and practicality of an SUV, and the feel-good-factor and low running costs of an EV, and wrap it all up in one package that's fun to drive and a pleasure to live with. If you're after a family EV, and you've got a few quid to spend on it, the I-Pace is definitely worthy of your consideration.
Is the 2022 Jaguar I-Pace right for you?
If you've narrowed down your choice to an all-electric premium SUV, then you're probably already pretty clear on what you want from your next car. The fact is, though, that each buyer will want something slightly different, and depending on what that is, their choice of the few models available will be pivotal.
Every offering in this class offers something a little different. The Audi e-Tron is the one that feels more like a luxury car thanks to its gorgeous interior and its plush ride, while the Mercedes EQC's impressive infotainment system makes it the tech-head's choice. The Tesla Model X, meanwhile, is the one that offers seven-seat practicality and theatrical Falcon Wing doors, provided you can afford the extra it costs.
Meanwhile, the I-Pace - like all Jaguars - aims to be the sportiest car in the segment, and it certainly delivers that. The barnstorming performance and neat handling make it truly enjoyable to drive, so if you want your electric SUV to give you motoring that's care-free - as well as emissions-free and guilt-free - then the I-Pace is the car for you.
What's the best Jaguar I-Pace model/engine to choose?
All I-Paces are powered by the same combination of electric motors and batteries, so there are no choices to be made there. Nope, your only choice will be what trim level you want.
Here, we'd choose the entry-level S version, and not just because it provides you with all the kit you really need while keeping prices down. Which it does. It also gives you a greater range figure due to its smaller wheels and lighter weight. That's super-important in an EV.
That kit list includes creature comforts including climate control, 360-degree parking sensors and leather-effect upholstery, and while the other versions add more, it's all stuff you can live without, and the I-Pace still looks and feels special without it.
What other cars are similar the car Jaguar I-Pace?
The market isn't exactly bulging with all-electric premium SUVs at the moment, so those that are offered have to be considered rivals regardless of size or price. Nevertheless, the I-Pace's most direct rival for buyers' affections will be the similarly sized Mercedes EQC, with the slightly larger Audi e-tron also firmly in the mix. Buyers might well also be considering the Tesla Model X despite the fact it's bigger, pricier and has seven seats. If the 'premium' bit of the equation is less important to you, there are cheaper electric SUV alternatives, such as the Kia e-Niro and the Hyundai Kona Electric.
Comfort and design: Jaguar I-Pace interior
"It's a well-known fact that SUV buyers love a lofty driving position, so it's perhaps a little surprising that the I-Pace's isn't loftier; it feels like you're sitting considerably closer to the ground than in other SUVs. That said, the seats are very supportive and all come with some form of electric adjustment to help folk of all shapes and sizes find a comfy driving position."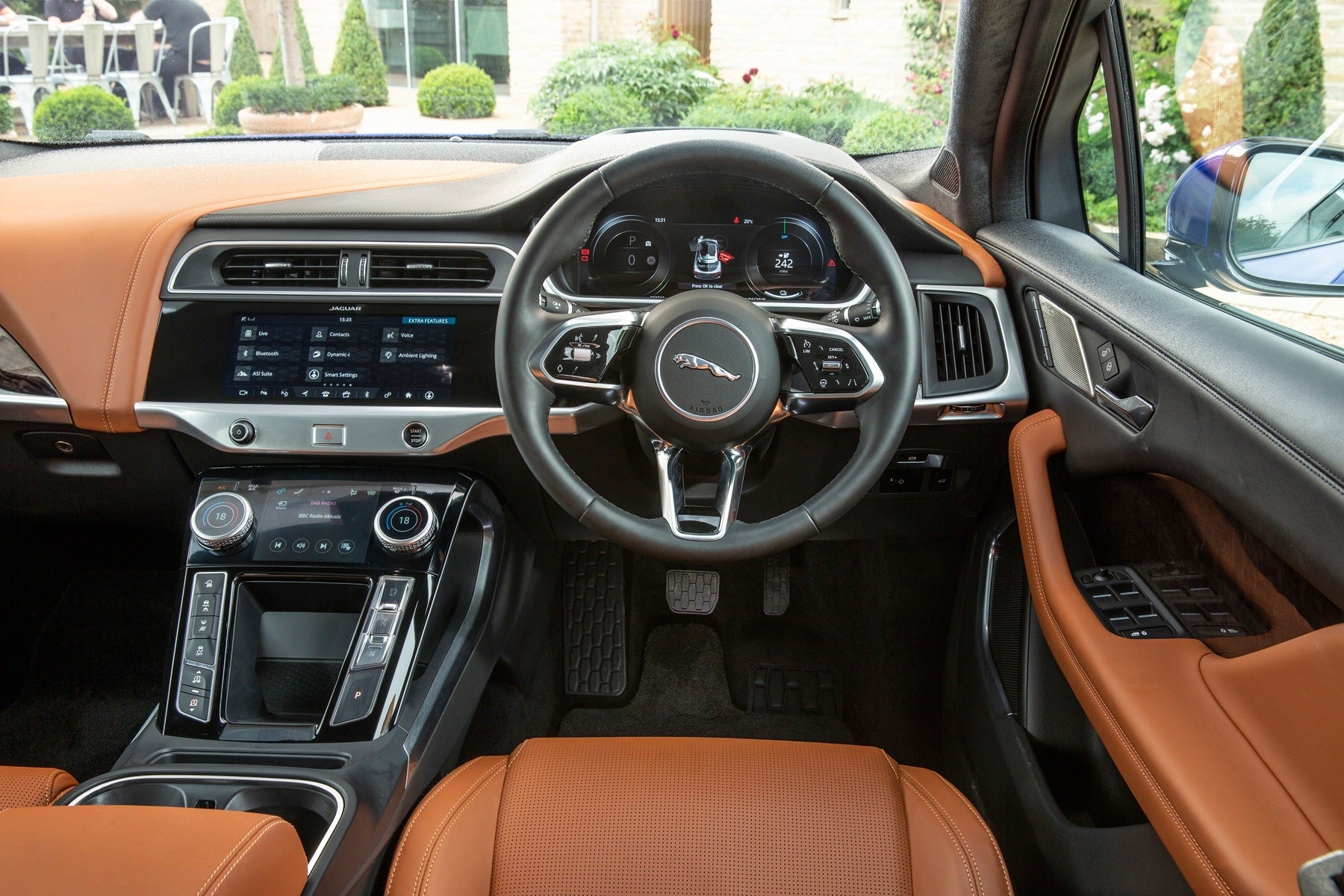 You get a pretty clear view out at the front of the car, but your rear view is hampered by a small, shallow rear window with very bulky pillars either side. Just as well, then, that you get a 360-degree parking aid as standard to help you with manoeuvres, and rear-cross-traffic alert to stop you reversing out into the path of oncoming traffic.
Because of all the touchscreens on show (see the Infotainment section below), there are very few physical buttons on the dashboard; just a few remain to allow you to select drive modes and vehicle settings. The few that there are and clear and well marked.
Quality and finish
Many Jaguar models aren't exactly the last word in quality craftsmanship. They manage to give you a posh feeling overall, but usually, there are a few trim pieces or finishes dotted around the place that aren't up to the same standard as the rest of the cabin. In fairness, the I-Pace is the highest-quality Jaguar we've seen yet, with a more uniformly high standard of materials and assembly.
However, while the weak spots are fewer in number and harder to spot, a couple still remain. They're nothing that'll ruin the general feeling of classiness, but they do mean that the I-Pace doesn't feel as posh as rivals like the Audi e-Tron and Mercedes EQC, which are both excellent on this front.
The entry-level S-trimmed I-Pace gets synthetic leather upholstery, while the SE adds genuine leather and HSE gets higher grade leather. The steps up do little to hike the feeling of quality, though, so broadly, all I-Paces feel as posh as each other.
Infotainment: Touchscreen, USB, nav and stereo in the Jaguar I-Pace
If you're a fan of screens, you'll love the I-Pace, because they're absolutely everywhere. Like in many cars these days, traditional instrument dials have been eschewed for a digital screen that sits behind the steering wheel. It serves up the same kind of information, but you can choose exactly which info is displayed and how it's prioritised.
The centre of the dashboard has a more conventional infotainment touchscreen that has to deal with a great deal of functionality. Most of the menus are pretty logical, making it reasonably easy to find your way around, but one or two functions are tucked away in some fairly odd places, so it could be more intuitive. The graphics are pretty sharp, but the system can be a wee bit slow to react to your inputs, and screen transitions are a little clunky at times.
Below this sits another touch-sensitive panel that controls other secondary functions like the climate control. It also has a couple of physical dials inset that change what they do according to which menu you're in at the time. It looks very swish and works quite well, but despite the theatre, it's still more distracting to use on the move than physical buttons would be.
The functionality of the I-Pace's infotainment system is pretty much the same regardless of trim (the only real change is that you get a surround-sound system on the top HSE trim) and all the stuff you'd expect is supported: navigation, Bluetooth, DAB radio, wifi and smartphone mirroring. You also have access to a variety of specially designed smartphone apps with which you can check the car's remaining range, charge status and location. Give the car a couple of weeks, and it can also learn your preferences on things like temperature, radio station and seating position, and serve it all up to you as soon as you get in. Clever stuff.
Space and practicality: Jaguar I-Pace boot space
Electric cars have many benefits, and one of them is that you don't have to design them around an engine and gearbox. This means designers have much more freedom about how they use the space available, and with the I-Pace, they've done a really cracking job.
For starters, the wheelbase is enormous in relation to the length of the car, thanks to wheels that have been pushed as far as possible to the corners of the car. This gives you really impressive legroom in any of the five seats, and headroom is also very generous. There's even enough shoulder space for three adults to sit across the rear bench in reasonable comfort, and two bulky child seats will fit easily. Yes, rivals like the Audi e-Tron give you a wee bit more interior space to play with, but don't forget that the Audi is a considerably bigger car.
The Jaguar I-Pace boot is also bigger than you might think, matching the e-Tron's and beating the Mercedes EQC's. What's more, there's no load lip to negotiate when you're hauling in heavy items, and you can fold down the rear seats for even more space. However, the backrests don't lie completely flat, meaning you'll need to push your items up a shallow incline. The boot also conceals a pot of tyre sealant, rather than a spare wheel.
In pure dimensions terms, the I-Pace is 4682mm long, 1895mm wide and 1565mm tall. It's about the same length as a BMW 3 Series.
Handling and ride quality: What is the Jaguar I-Pace like to drive?
"Jaguar has always been obsessed with making its cars the sportiest and most fun to drive of their type, and that's never going to change, not even with an all-electric SUV like the I-Pace. Good news, then, that the car is the stiffest one that the firm has ever made, has 50-50 weight distribution and features a body made largely of aluminium to help keep the weight down. Despite that, though, the I-Pace tips the scales at well over two tonnes due to the hefty battery packs on board."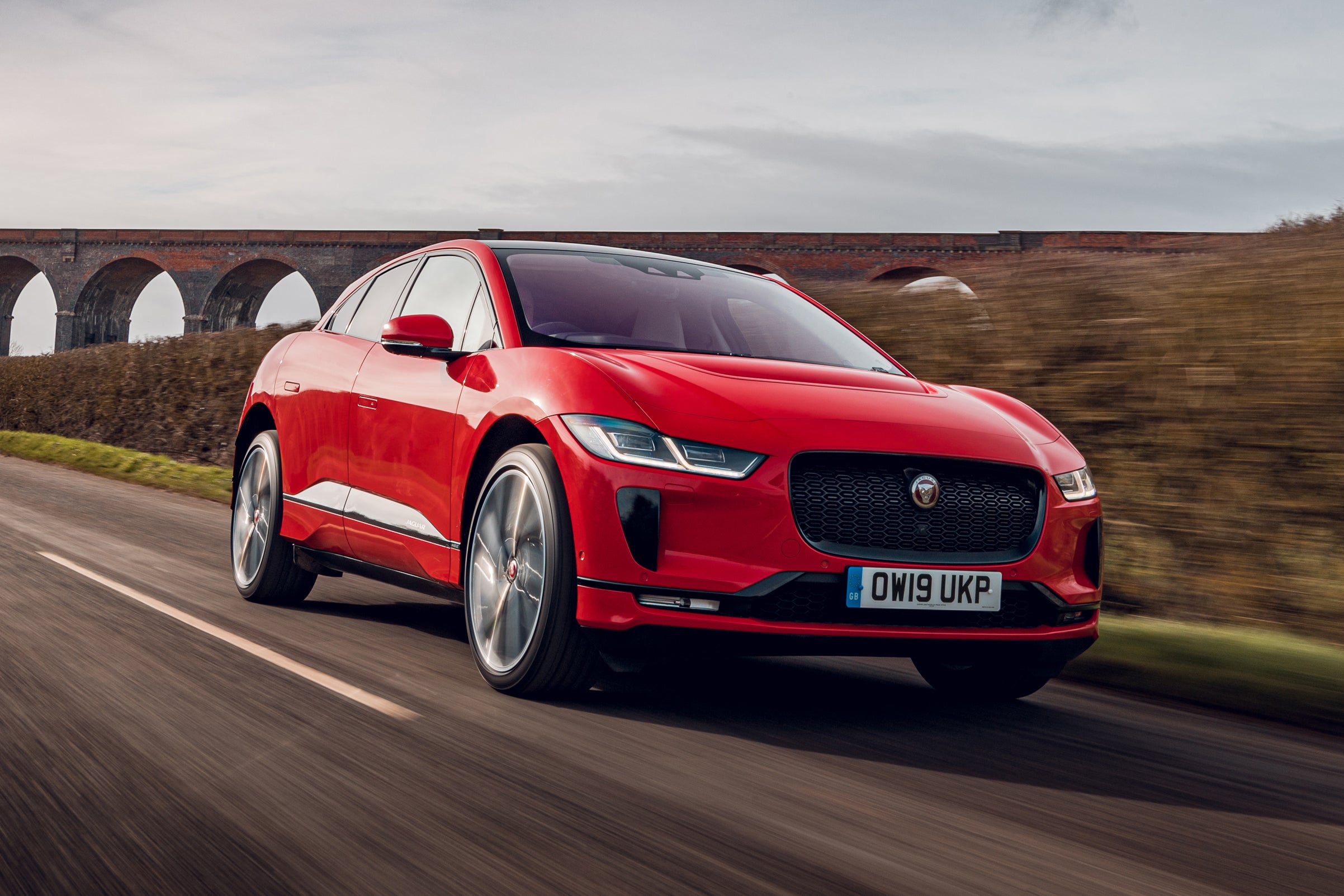 However, while that weight is evident when you turn the car into a corner, making life difficult for the outside wheels, the way the Jag controls the weight transfer is actually really impressive. The car quickly settles into the bend and feels stable, alert and eager. The standard four-wheel drive gives you seemingly endless amounts of grip and traction, while meaty, consistently weighted steering also gives you plenty of information about what's going on beneath you. Compared with a regular car, the weight means the I-Pace isn't the last word in agility, but it's also true that you'll struggle to find a more enjoyable electric car than this.
The ride feels comfortable in most situations, too, doing a decent job of filtering out lumps and bumps, and only the very worst of them will cause you any annoyance. There's actually a wee bit more vertical movement than you might expect, meaning things can occasionally feel floaty on undulating roads, but it's nothing that you'll find unsettling, and it won't have your passengers feeling queasy.
It should be noted, though, that up until this point, we've only tried cars fitted with the optional adaptive air suspension. That means we're still in the dark somewhat about how the car behaves on its standard steel-spring setup.
What engines and gearboxes are available in the Jaguar I-Pace
The I-Pace is powered by two electric motors – one for the front wheels and one for the rears – and together they have a combined power output of 400PS. That's pretty similar to rivals like the Audi E-Tron and Mercedes EQC, and it's enough to put the frighteners on many sports cars.
More important than the power, though, is the torque, and there's even more of that. And, because an electric motor's maximum torque is available the very instant it starts to spin, the I-Pace's considerable muscle is never far away. Press the accelerator pedal like you mean it – whether you're setting off from a standstill or picking up speed on the move – and you're hurled forward with properly savage force. The 0-60mph dash is said to take 4.5 seconds according to the official figures, but even though that number is impressive, it still doesn't do justice to the sensation of speed that the I-Pace gives you. The single gear drivetrain also means that this epic acceleration is uninterrupted.
Refinement and noise levels
This depends largely on how you drive. Keep things gentle, and the I-Pace is a very peaceful way to get around. You barely hear a peep from the suspension, even on an uneven surface, while wind and road noise are kept at bay at moderate speeds. Obviously, electric motors make much less noise than combustion engines, and when driven gently, the Jag's are near-silent.
Get medieval with the accelerator pedal, though, and the motors deliver an audible whirr reminiscent of the Millenium Falcon jumping into hyperspace, but the noise dies down when you ease off to a steady cruise. Wind- and suspension noise stays well isolated at higher speeds, too, although quite a bit of road noise does make its way into the cabin.
The throttle pedal is easy to modulate, and the single gear also helps make your progress smooth. Slowing down and stopping is less smooth, though, because the responses of the brakes feel rather inconsistent and you feel all sorts of strange vibrations and pulses through the pedal.
Safety equipment: How safe is the Jaguar I-Pace
Those inside the car get six airbags to help protect them in the event of a crash, and even pedestrians get one to help reduce injuries. Automatic emergency braking should hopefully mean that airbag never gets deployed, though, while lane keeping assist, a driver condition monitor and traffic sign recognition with automatic speed limiting are also on hand to keep you out of trouble.
Upgrade from S to SE trim, and you'll also get blind spot assist and adaptive cruise control with automatic stop and go, while HSE trim adds steering assistance to the adaptive cruise, effectively allowing the car to drive itself in the right circumstances. The I-Pace has already earned the full five stars in Euro NCAP crash tests.
Maximum EV range in the Jaguar I-Pace
According to official WLTP figures, the I-Pace will take you between 252 and 298 miles on a full charge, depending on the spec of the car you buy. Quite a difference, that, considering all cars get the same batteries and motors. What's more, as these are laboratory figures and not real-world ones, you shouldn't be relying on them day to day. We reckon you might manage the minimum figure if conditions are absolutely perfect (warm ambient temperature, no traffic, constant running, etc), but if it's really cold and your journey involves lots of stopping and starting, then you'll get a lot less, maybe 170 or 180 miles.
Charging times: How much does it cost to charge the Jaguar I-Pace?
"Find a 50kW public rapid charger, and you'll get topped up with 168 miles of charge in just an hour. However, the car can accept DC charge up to 100kW, so find a charger with a similar capacity, and top-ups will be even quicker."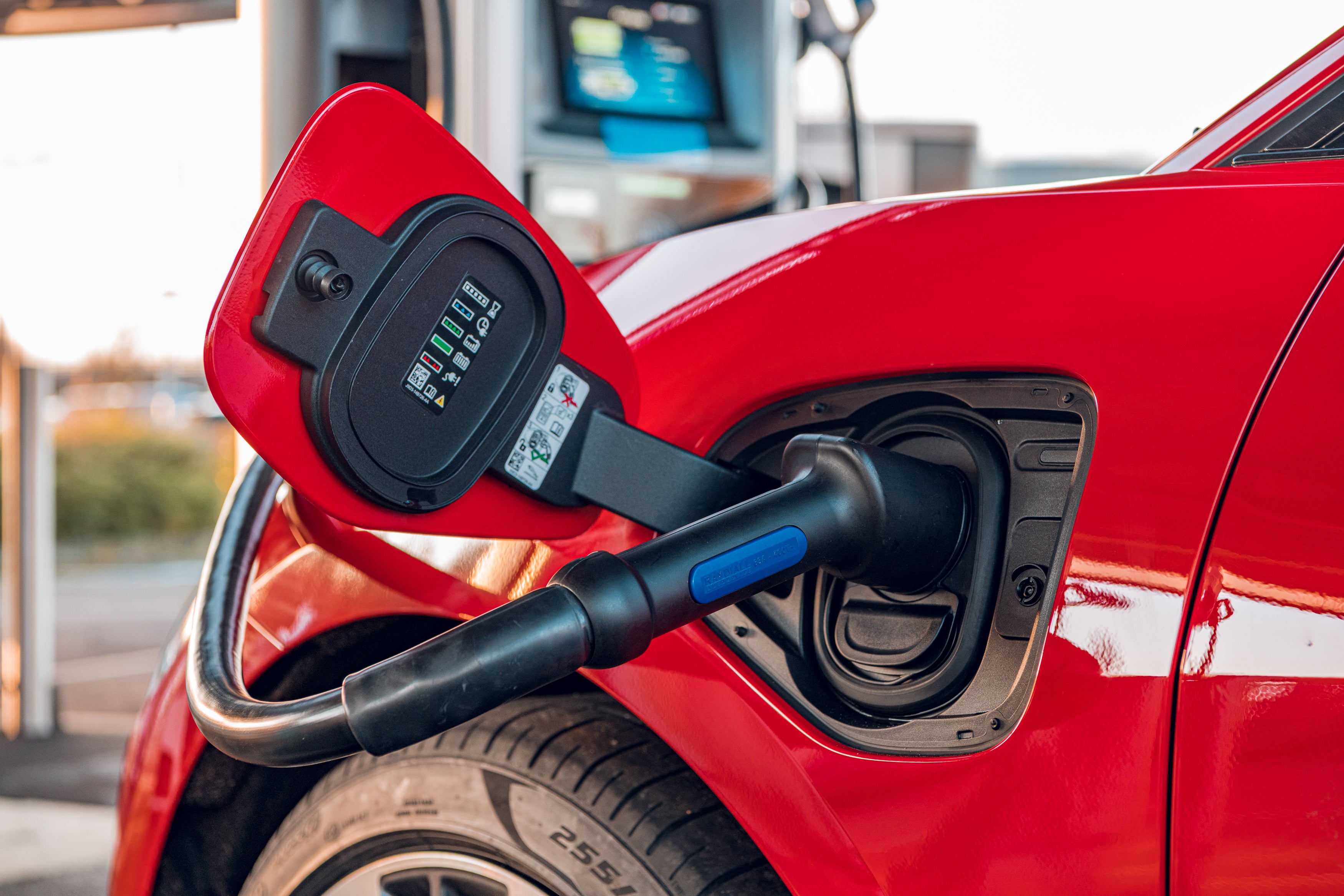 Most buyers will have a 7kW wallbox charger fitted at their home (which Jaguar can assist with), and one of these will fill your batteries in just under 13 hours, at a rate of around 22 miles of range per hour. We'd never recommend trying to juice your I-Pace up from a regular domestic three-pin socket on a regular basis for fear of frying your home's circuits, but even if you did try, it'd only give you a poultry seven miles of range each hour. Charge your car overnight when electricity is cheaper (which you probably will) and fill-ups are likely to cost you less than a fiver.
The I-Pace uses the CCS (Combined Charging System) standard for its charging, meaning it's compatible with most public chargers, and a Type 2 charging cable is included as standard.
How reliable is a Jaguar I-Pace?
Jaguar snatched third place for overall owner satisfaction in Honest John, our sister website's, satisfaction survey, coming in behind first-placed Lexus and second-placed Skoda. The I-Pace comes with a three-year/100,000-mile warranty, while its battery is covered for eight years.
Insurance groups and costs
Here's the good news: you'll always know which insurance group your I-Pace sits in, because all versions are classified in Group 50. Here's the bad news: Group 50 is the most expensive grouping there is. Sorry.
Yup, choosing an EV usually saves you cash in a variety of areas, but unfortunately, insurance isn't one of them, and premiums will be considerable. It's the same case for the car's rivals, though, so you won't be any better off with one of those.
VED car tax: What is the annual road tax on a Jaguar I-Pace?
Usually, used car buyers get to feel smug about dodging the expensive first-year VED charge (or 'showroom tax' as it's otherwise known) that new car buyers have to pay. That's not the case with the I-Pace, because being electric, it gets to dodge that payment anyway. Oh well, at least you haven't lost anything on the tax front by buying used.
From then on, between years two and six of the car's life, you'll pay VED of £325 per year, due to the fact that prices started at more than £40,000 when the car was new. After that, though, annual VED bills will drop to zero. Happy days.
Bizarrely, company car drivers paid tax on 16% of the car's value during the 2019-2020 tax year, but that dropped to 0% for 2020-2021, and then will raise only 1% per year for the following two years. That means company car tax payments for the next few years will be either nothing, or next-to-nothing.
How much should you be paying for a used Jaguar I-Pace?
"If you were buying new at the time of writing, you'd be paying (as near as makes no difference) either £65,000, £70,000 or £75,000 for your Jaguar I-Pace, depending on whether you went for S, SE or HSE trim. Those are fairly considerable jumps in price considering the small amount of extra kit you get with each step, but there you go."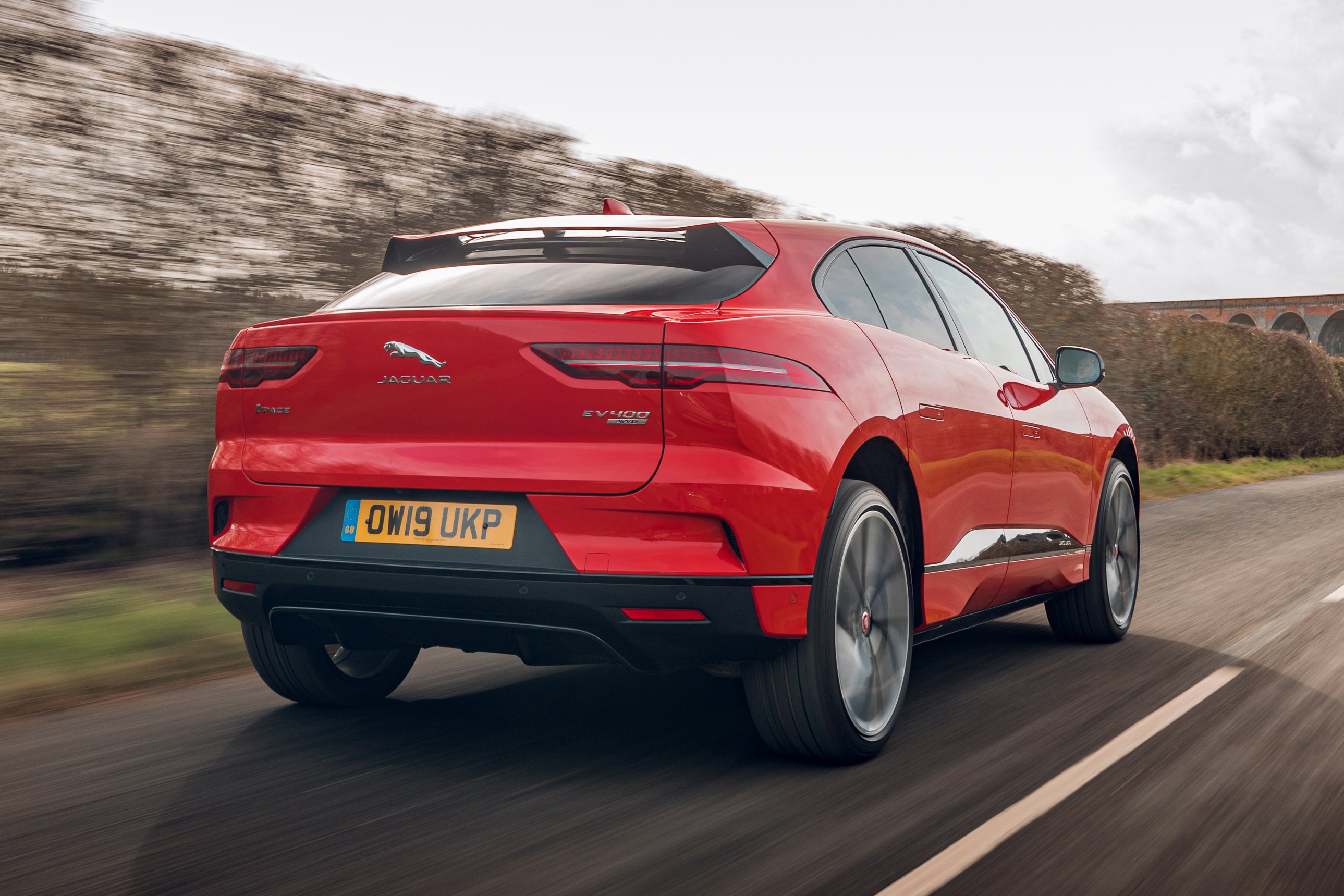 More crucially, those prices are on a par with those of key rivals like the Audi E-Tron and Mercedes EQC, and because the three cars are likely to depreciate at similar rates, prices for used examples should also be pretty close. The Tesla Model X, meanwhile, was considerably more expensive than the rest when new, but because depreciation losses are heavier, the price difference on used ones should've disappeared after around three or four years.
Having been released in 2018, used prices for the I-Pace haven't had a chance to fall all that far yet, but because it was released a good bit earlier than the Audi and Mercedes, used examples will be cheaper and more plentiful.
Trim levels and standard equipment
All versions of the I-Pace have a few exterior touches aimed at delivering a bit of extra wow-factor. These include LED lighting front and back, and flush door handles that disappear into the bodywork when they're not needed. That said, there's not much to differentiate one trim level from another other than the size and style of the alloy wheels you get (18 inches on S trim and 20s on SE and HSE), which might irritate buyers of the pricier versions.
Inside the car, even the entry-level S version comes with a generous list of standard kit that includes two-zone climate control, automatic lights and wipers, front and rear parking sensors, a 360-degree parking camera, a heated windscreen, sat-nav, Bluetooth and DAB. You also get cruise control, which the SE version upgrades to feature a stop-go traffic function, as well as a powered tailgate. The HSE's powered tailgate is upgraded to feature gesture control, which means you can open it by dangling a foot underneath the rear bumper, and you also get heated and cooled front seats and a 360-degree parking camera.
Ask the heycar experts:
common questions
Is the Jaguar I-Pace a good car?
The Jaguar I-Pace is without doubt one of the most enjoyable cars of its type to drive. It handles sharply, steers sweetly, and although it never quite shakes off its considerable weight, is one of the best handling EVs on the market.

What is the real range of a Jaguar I-Pace?
According to official WLTP figures, the I-Pace will take you between 252 and 298 miles on a full charge, depending on the spec of the car you buy. In real world driving you're looking at closer to 250 miles.

Is the I-Pace fully electric?
Yes the Jaguar I-Pace is a full electric pure EV - the only one in the Jaguar range. It uses the CCS (Combined Charging System) standard for its charging, meaning it's compatible with most public chargers while a Type 2 charging cable is included as standard.

Answered by
heycar editorial team
Jaguar I Pace cars for sale on heycar
966
Number of cars available
£41K - £83K
Price bracket of these cars
Colours available on heycar
Keep me updated by email with the latest advice, news and offers from heycar
By submitting, you agree to our
privacy policy
.