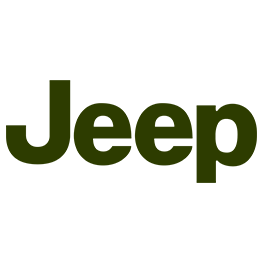 Jeep
The American manufacturer Jeep has been synonymous with off-road vehicles since its inception in 1945 as a part of the U.S. effort in World War II. Since then it has produced vehicles all with the ability to go off-road, and has benefitted from the boom in SUV-style vehicles worldwide over the last few years. Today Jeep is a part of the Fiat Chrysler Automobile group, alongside Fiat, Alfa Romeo and Chrysler itself.
Which Jeep is right for me?
With a range that is made up entirely of SUVs, a Jeep may not be suitable for all buyers, but despite this there are significant differences between the models. The entry-level Renegade shares some of its mechanicals with the Fiat 500X, is comfortable on-road and is usefully practical. The Compass mixes on- and off-road ability with good value, while the Cherokee is an older model that offers plenty of room with solid off-road credentials. At the top of the range is the Grand Cherokee, a full-size SUV that is well-specified and comfortable, while serious off-road enthusiasts will be interested in the long-serving Wrangler.
Tell me something I don't know about Jeep
The origin of the name Jeep is still disputed, with the most common theories being it was named after Eugene the Jeep from Popeye cartoons, or a slurred form of its original military designation of General Purpose or GP.