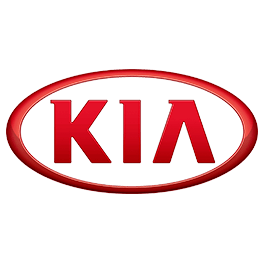 Kia
Kia made its name by being the first car manufacturer to offer a seven-year 100,000-mile warranty in the UK - which has proved an instant hit. And while that peace of mind appealed to buyers' heads, it was the introduction of slick, upmarket looks (which some would say owes a lot to Volkswagen and Audi), feature-packed interiors and solid Euro NCAP crash test results that won over hearts. With the confidence to give the Korean brand a go, Kia has become an increasingly familiar name on UK roads; no wonder it claims to have "The Power To Surprise".
Which Kia is right for me?
Kia regularly performs well in satisfaction surveys, with high praise for the cars themselves, the value for money offer and - crucially - its dealer network. The 2019 JD Power Dependability Study saw Kia ranked third overall, with only Suzuki and Hyundai scoring higher.
A broad line-up sees something for everyone. There's the Kia Picanto city car, Kia Rio supermini, Kia Ceed family car, with crossover and SUV options in the shape of the popular Kia Sportage, Kia Stonic, Kia Soul and Kia Sorento.
Since 2018, Kia has begun to introduce hybrid, plug-in hybrid and electric vehicles across the range. Optima is available as a plug-in hybrid, while e-Niro and Soul EV are purely electric.
Tell me something I don't know about Kia.
You may notice that chunks of Kia's model range matches Hyundai's. That's because although Kia has been around - in one form or another - since 1944, it merged with its Korean rival in 2007 and since then the two firms have been designing and manufacturing models together, though each retains its own character. Something else that separates the two: Hyundai has a five-year/unlimited mileage warranty, whereas it's seven-years/100,00 miles with Kia.