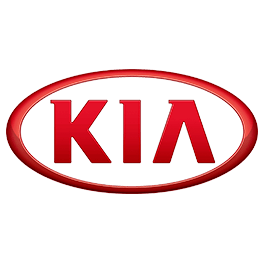 Kia e-Niro Review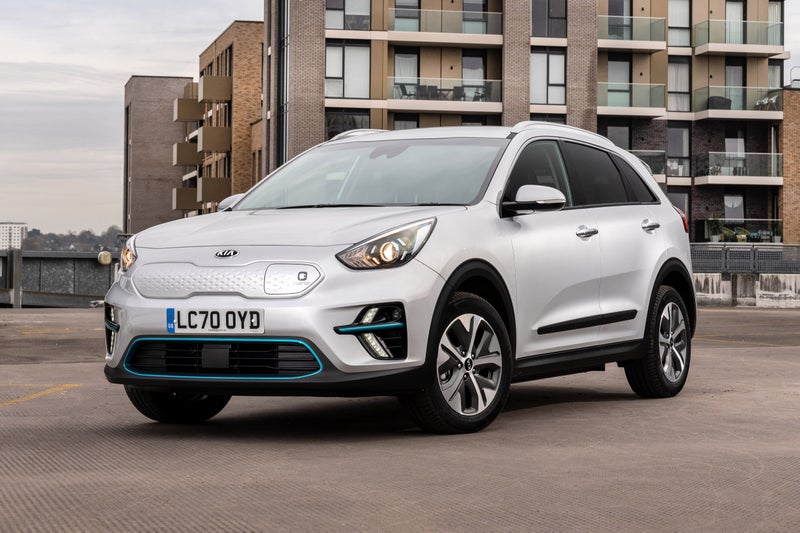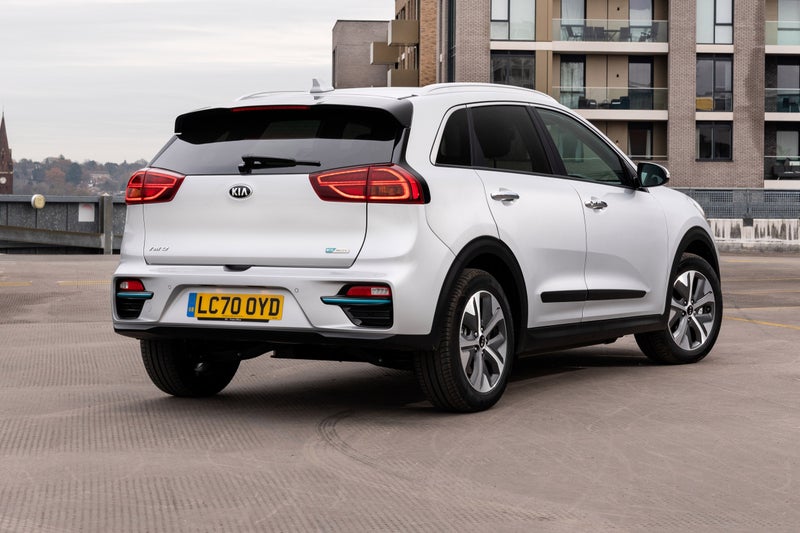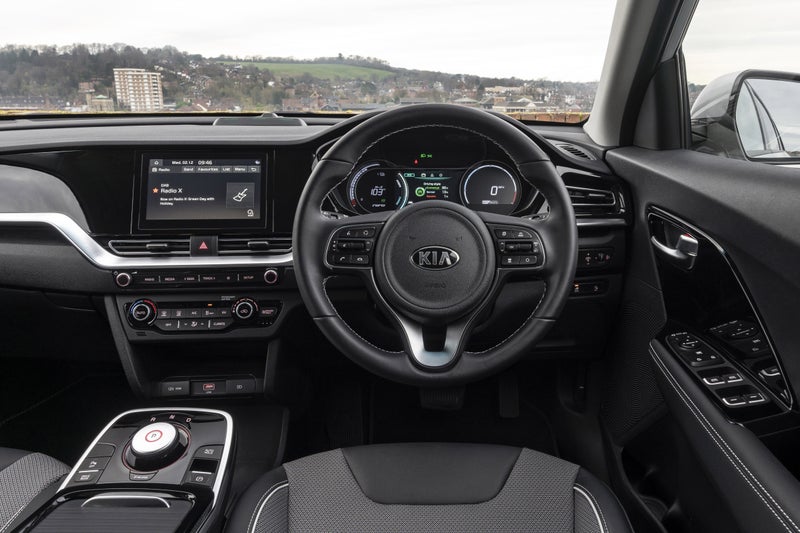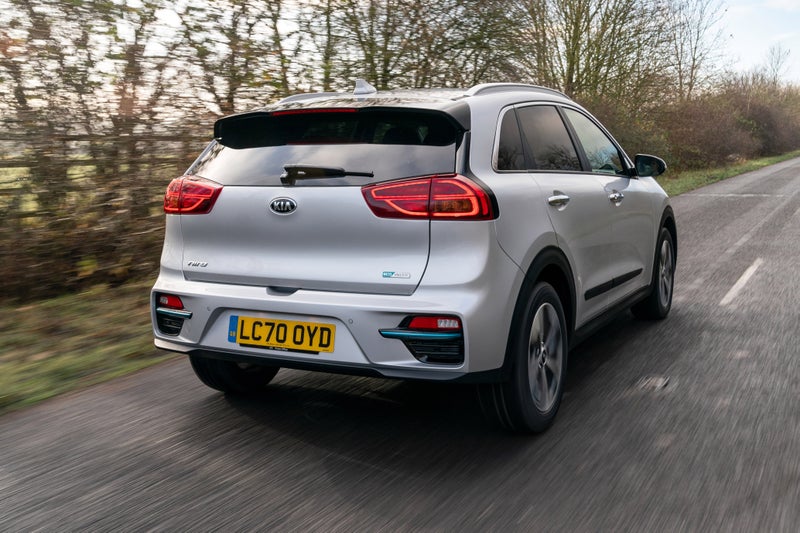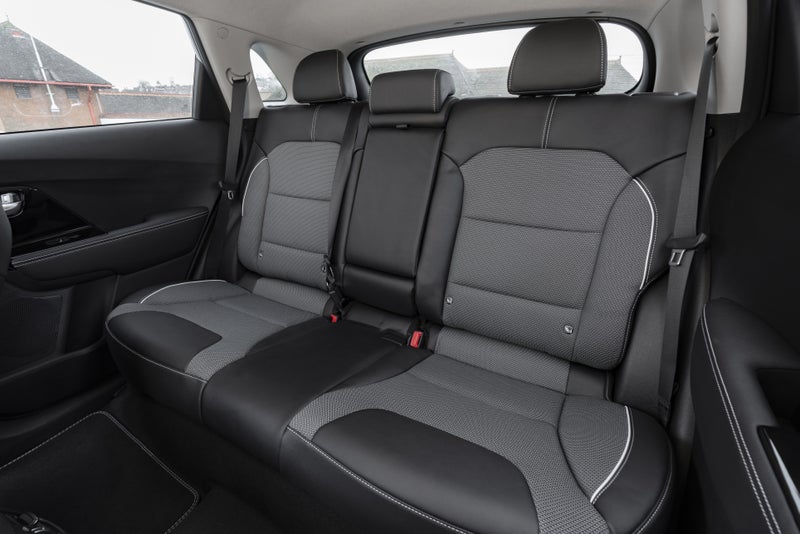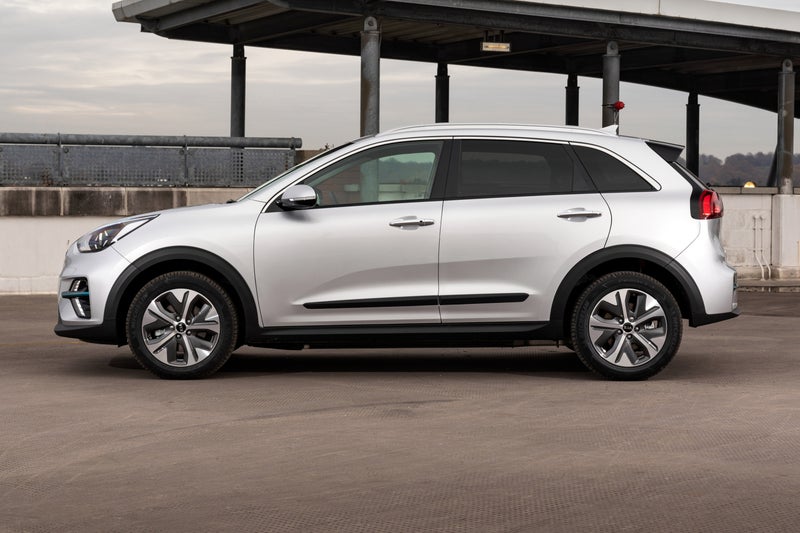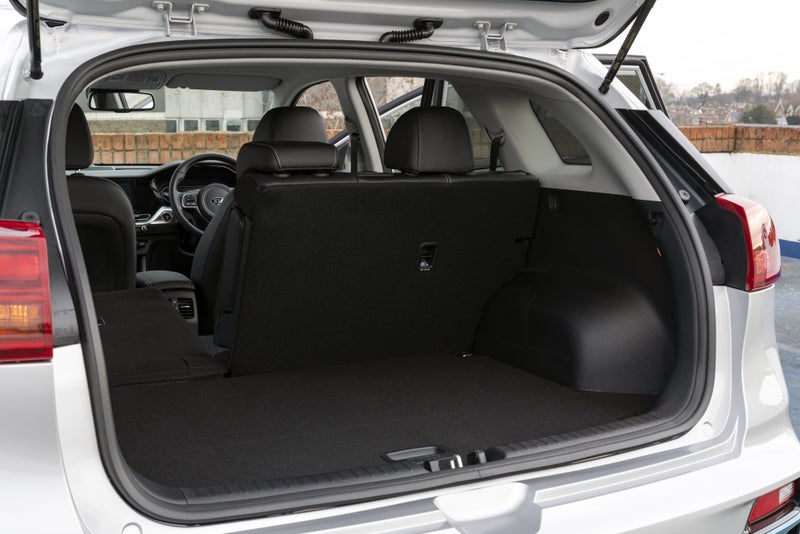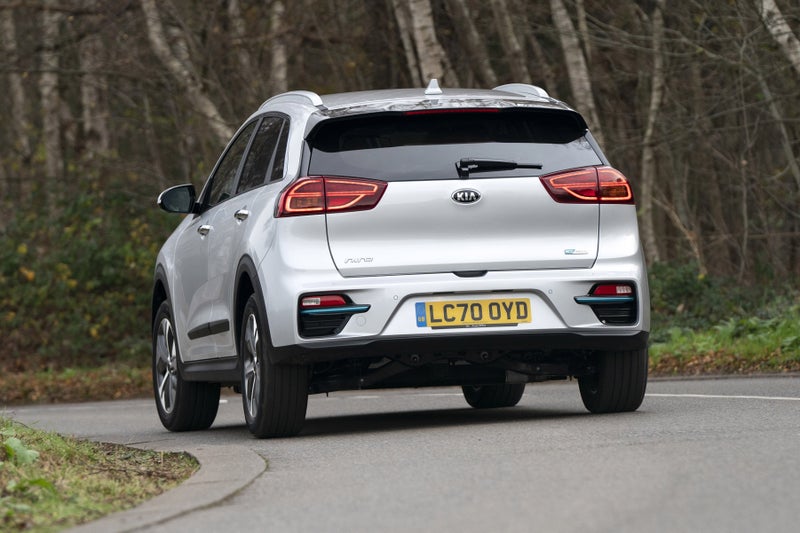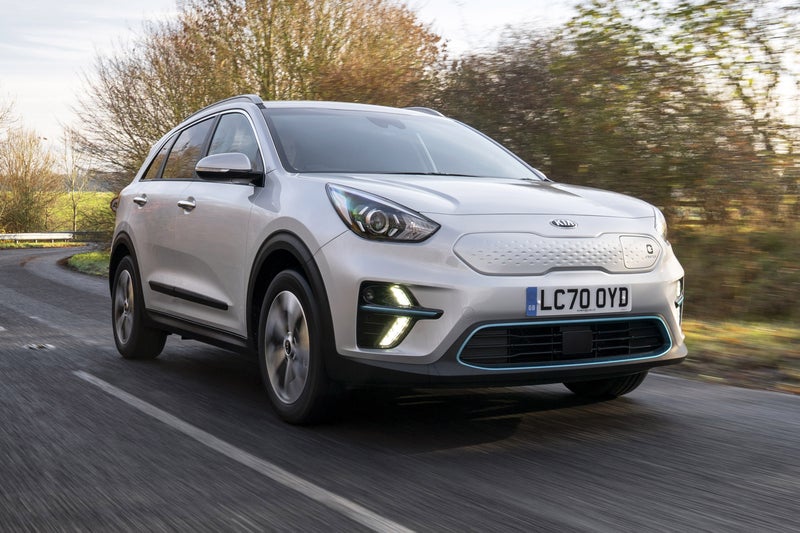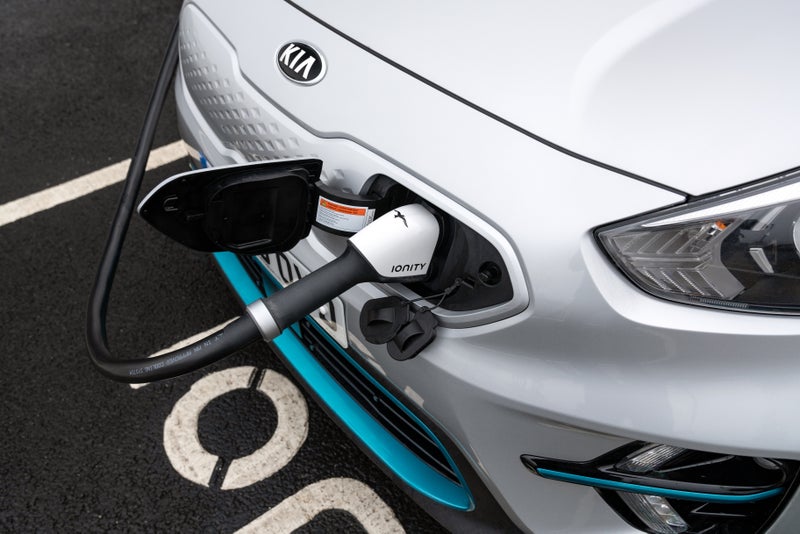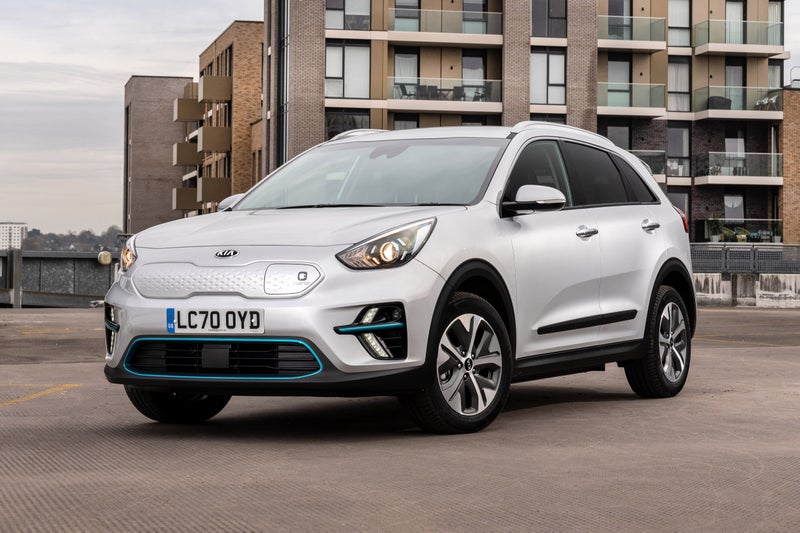 1/10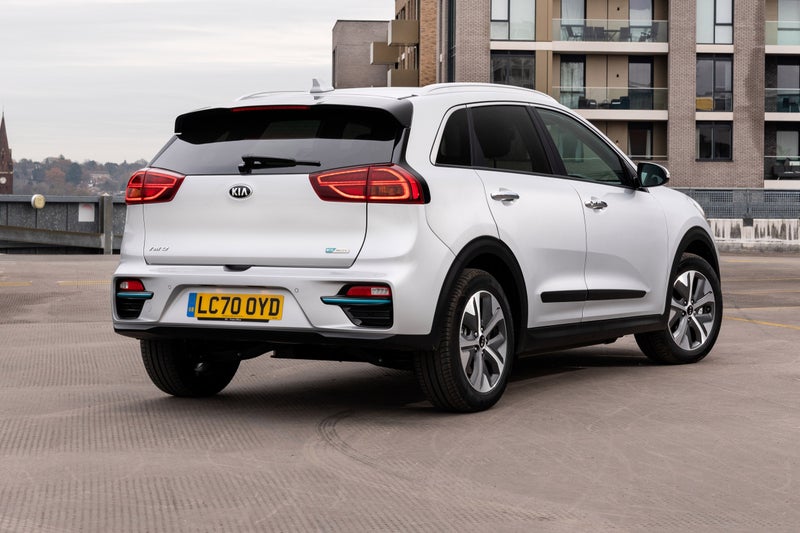 2/10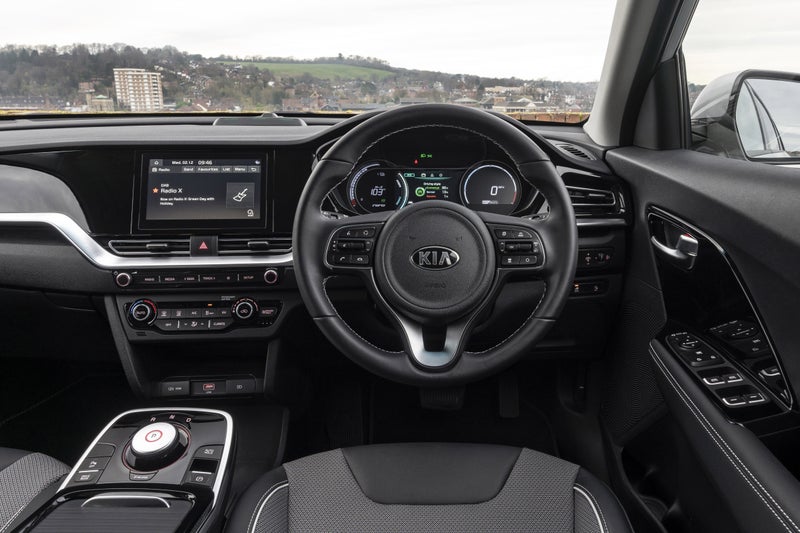 3/10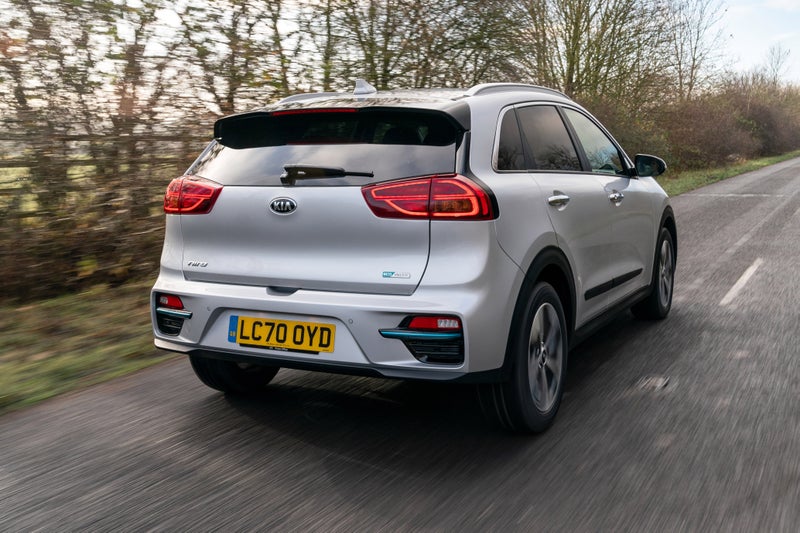 4/10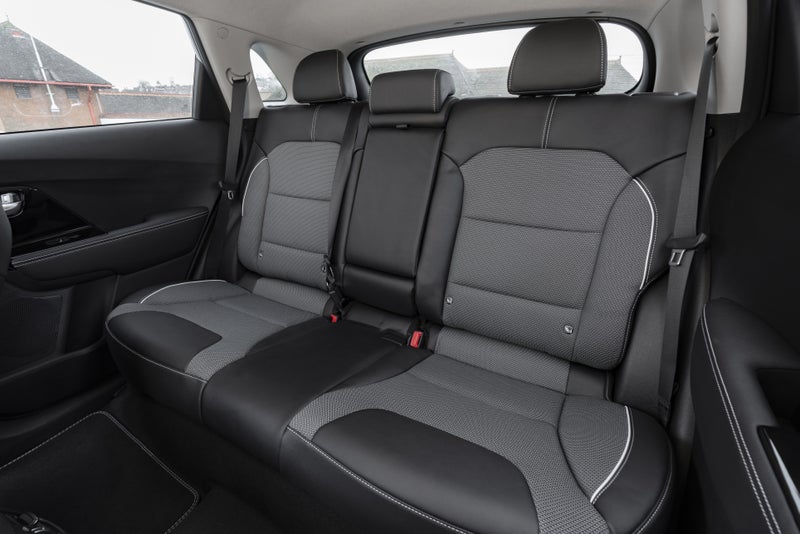 5/10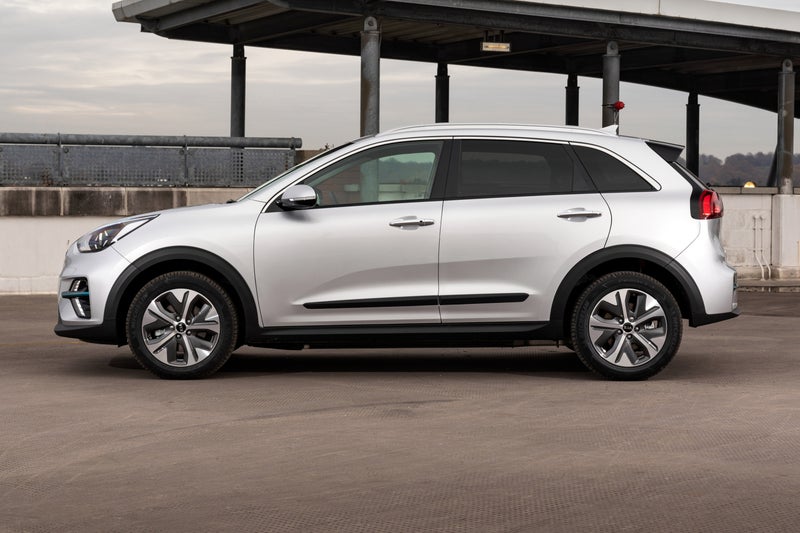 6/10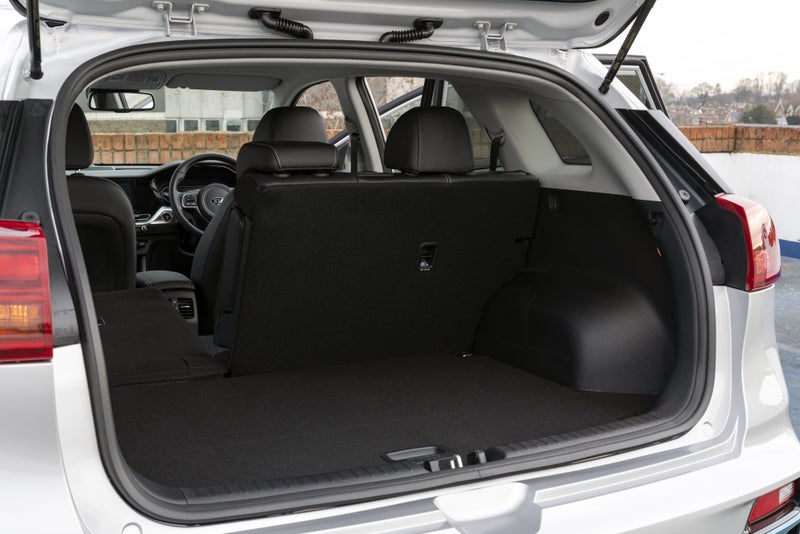 7/10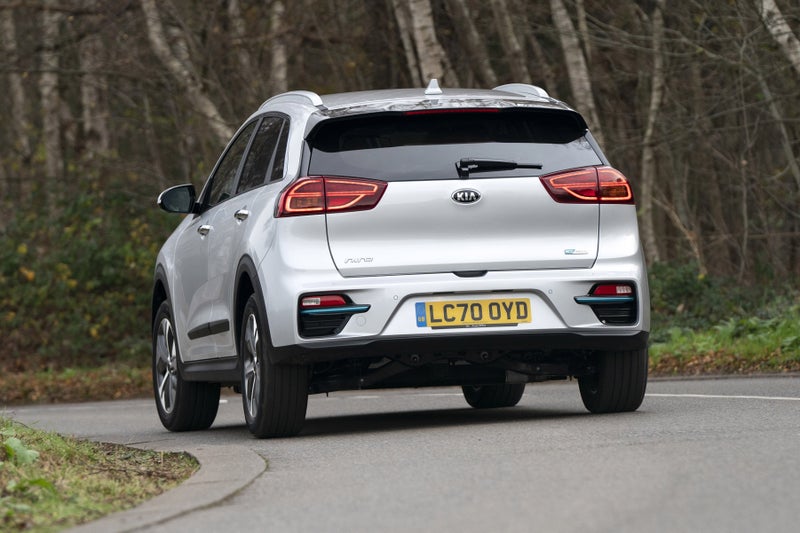 8/10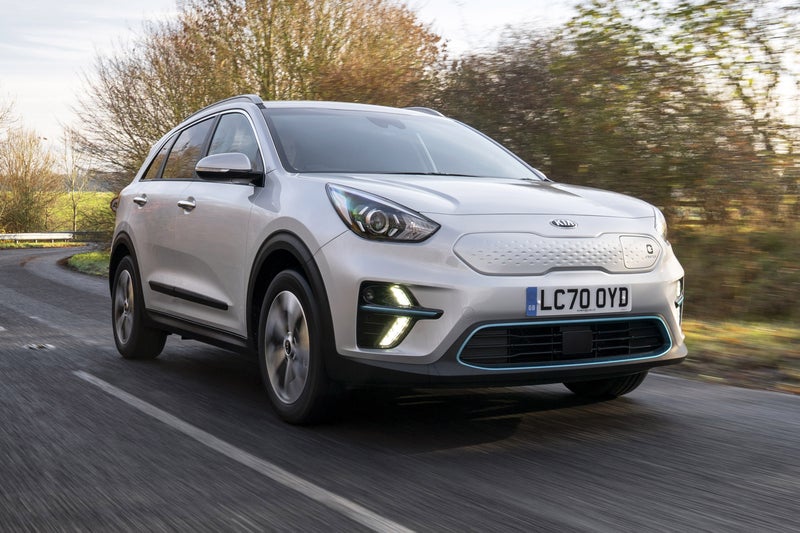 9/10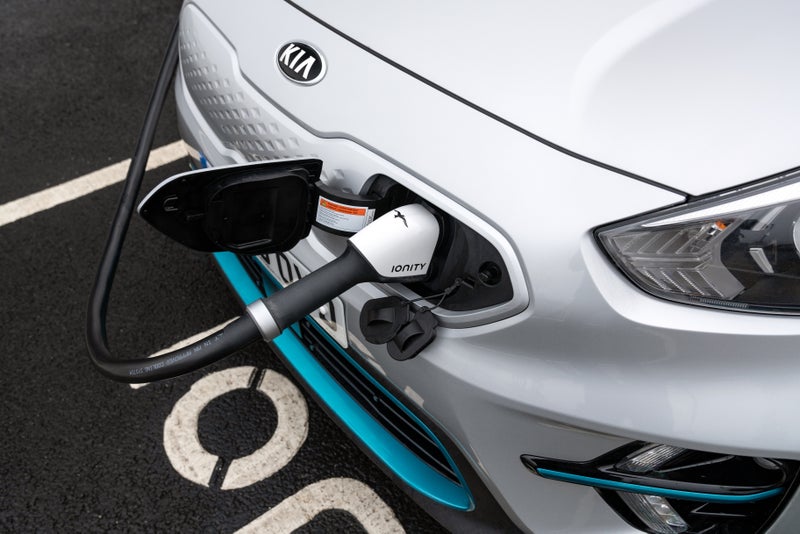 10/10
Launched in 2019

Crossover

EV
Launch year

2019

Body type

Crossover

Fuel type

EV

Written by
heycar editorial team

heycar rating
Perhaps the ultimate electric car
Best bits
Travels up to 282 miles between charges
Versatile enough to be your main family car
Loads of standard equipment
Not so great
High demand means you'll pay strong money
Not as quirky as the BMW i3 or Honda E
Do you really need such a long electric range?
Read by
Overall verdict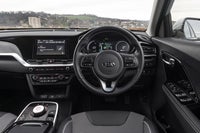 On the inside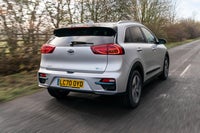 Driving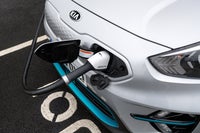 How much does it cost to run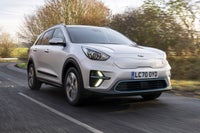 Prices, versions and specification
Overall verdict
"If the Kia e-Niro won't fit in with your family life, no electric car will. It's good to drive, has a very practical cabin and will travel more than 250 miles between charges. The dependability of the Kia badge (and the long warranty that it brings with it) should give you the confidence to make your first steps into electric car ownership, too. We'd like it to look a bit more exciting, if we're being picky, but that'd only serve to increase demand even more."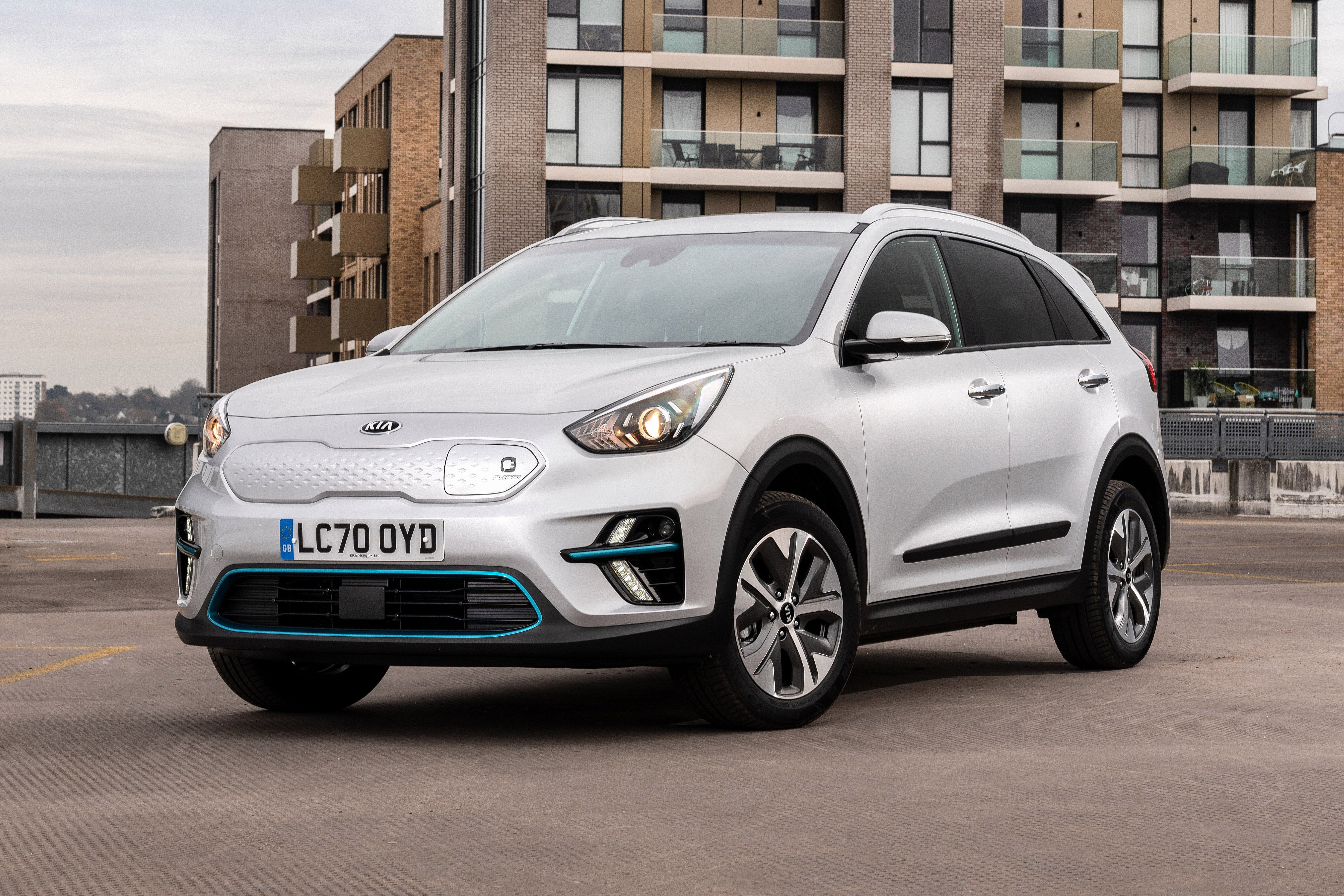 It's all too easy to dismiss electric cars with the usual lazy excuses, but the Kia e-Niro addresses many of the common gripes you might have to make it one of the best electric cars going.
Let's start with the range. The 64kWh Kia e-Niro can officially travel up to 282 miles between charges. That's far enough for most of us to get to work and back, as well as popping to the shops or calling in on Grandma. It might not be as far as a petrol model, but how often do you drive more than 250 miles in a day without stopping?
Charging the e-Niro is as easy as topping up the battery in your mobile phone. It can be charged overnight using a 7kW home charger, while a motorway rapid charger will provide a healthy boost in the time it takes to buy a coffee and use the facilities.
It's a practical choice, too. Four adults can fit inside the e-Niro fairly comfortably, while the boot is bigger than you'd find in the family favourite Nissan Qashqai. The cabin's not going to win any awards for style, but it's functional and feels well made.
So what about affordability? Well, you can pick up a nearly-new e-Niro for around £30,000. This'll be the point that some people stop reading but, once you take fuel and maintenance savings into account, it starts to look like decent value for money. And, unlike some electric cars, the e-Niro's battery is included - so you won't have to pay a monthly rental fee.
It's also absolutely loaded with kit. High-spec models come with seats that'll warm you up in summer and cool you down in winter, while a 10.25-inch navigation system is standard across most of the range. All models come with a reversing camera to help with parking, as well as a long list of driver-assist features to help prevent a prang in your pride and joy.
Talking of which, the e-Niro is an extremely easy car to drive. It's just like driving an automatic petrol car, except you don't have to wait for the gearbox to catch up or for the revs to build. It'll accelerate instantly with no noise, while the regenerative braking means it'll slow down as soon as you lift off the throttle.
Chuck in a long warranty that's transferable to subsequent owners, and the Kia e-Niro is an electric car that should be on the shortlist of the most sceptical of electric vehicle buyers. It's a more practical proposition than a Renault Zoe, can travel further than a Honda e and is more affordable than a Tesla Model 3. There's lots to like, we just wish it was wrapped up in a slightly more exciting package.
If you're looking for the standard version, you need our Kia Niro review.
On the inside
"The Kia e-Niro's cabin isn't as bold as the BMW i3's, but it's better finished than the Nissan Leaf's. Just like the standard Niro, it doesn't really shout about its green credentials. Just like most recent Kia models, it feels well finished with a logical layout, but it's a little dull."
Still, it's a spacious choice. Four adults will be more comfortable inside the e-Niro than the Renault Zoe or Peugeot e-208, and it's even roomier than the Hyundai Kona Electric.
With 451 litres of space, the e-Niro's boot is even bigger than the standard Niro's. For comparison, the petrol Nissan Qashqai can only carry 430 litres of luggage. Not many electric cars (apart from the MG ZS EV) are as practical as the e-Niro, and you could genuinely use it as your main family car.
Driving
"The e-Niro is sold in the UK with two different battery packs: 39 or 64kWh. The smaller battery will provide up to 180 miles of range, while the bigger unit is good for 282 miles."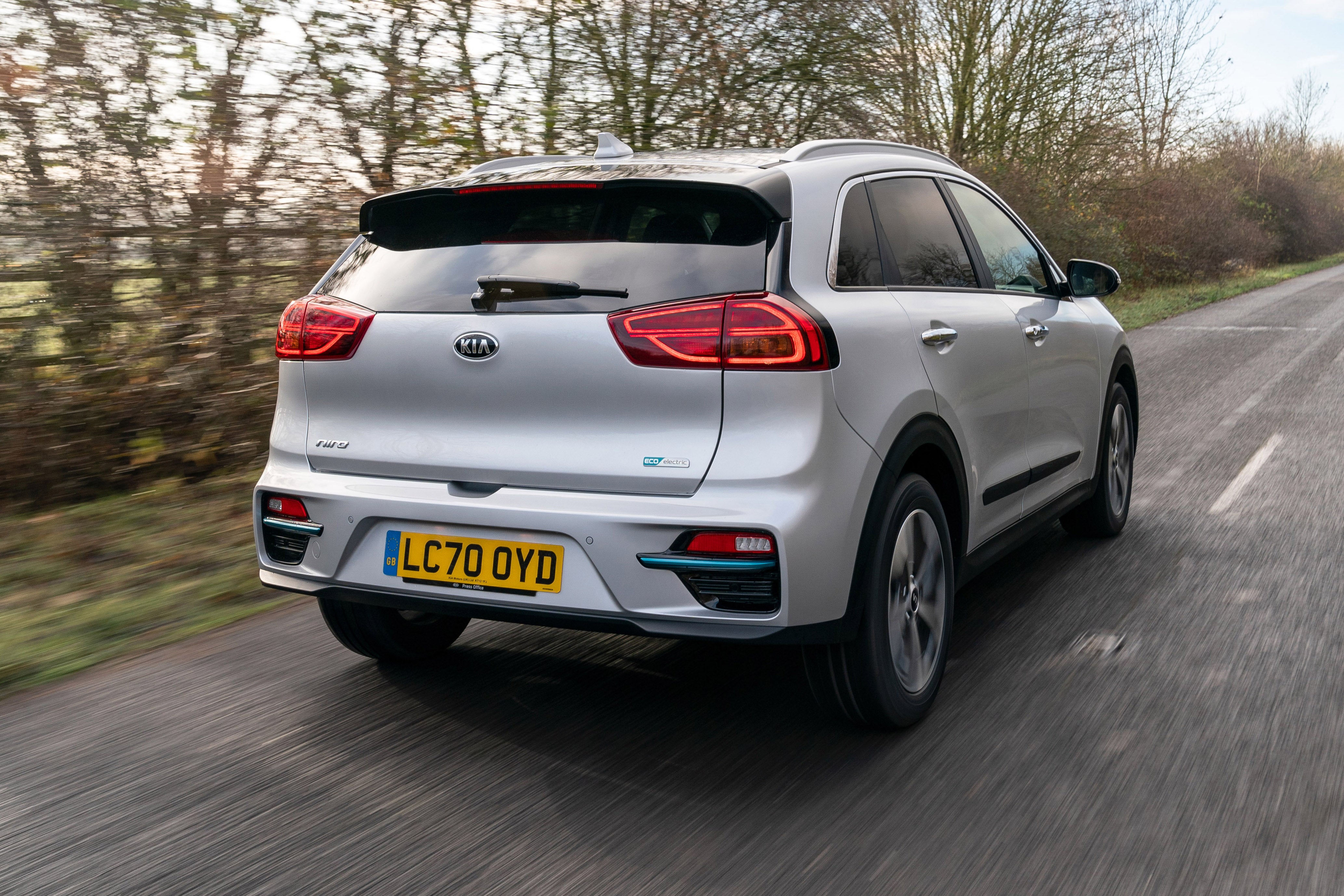 The 39kWh version is fine if you only cover short distances (and, indeed, it's competitive against a long list of electric car rivals). But the 64kWh model turns the e-Niro from an urban runabout to a genuine petrol or diesel car competitor. As such, it's much more desirable and you'll find a lot more of them on the used market.
As well as being able to travel further on a charge, the 64kWh e-Niro is quicker, accelerating from 0 to 60mph in 7.5 seconds. If you've not driven an electric car, the punchy acceleration will surprise you. As soon as you hit the accelerator pedal, it'll surge forward with barely any noise. It's a strange sensation yet surprisingly addictive, provided you're not too worried about the remaining range.
With the weight of the batteries to contend with, the e-Niro's suspension has its work cut out. But it does a reasonable job. Sure, it'll thump over potholes and you'll have to slow down for broken road surfaces, but it's rarely uncomfortable.
How much does it cost to run?
"Of course, the low running costs are one of the main selling points of an electric car like the Kia e-Niro. For a start, you won't pay anything to tax the e-Niro. Nada. Zilch. Nothing."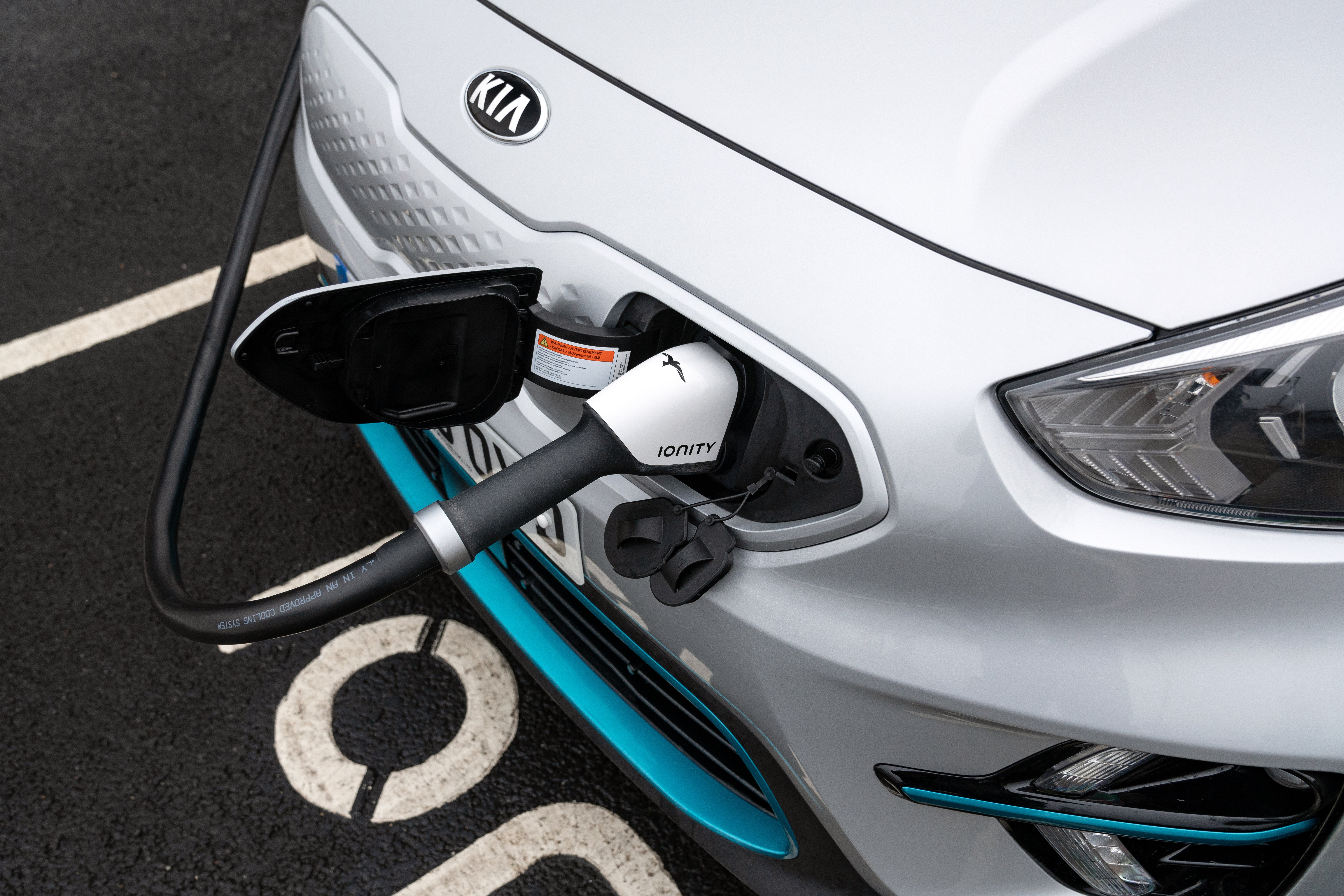 If you live in a city centre, you might get a free (or discounted) parking permit. If you drive into London, you won't have to pay the Congestion Charge.
You can charge an e-Niro using a three-pin plug connected to a normal domestic socket you'd find in your house. This is fine occasionally, but it takes forever - up to 30 hours for a full charge, in fact. So we'd recommend getting a proper charger fitted at home.
A 7kW charger will fully charge the e-Niro fully in a little over six hours, meaning you can just plug it in overnight like you would your mobile phone. On a longer journey, a rapid charger at the motorway services will top it up to 80 per cent in less than an hour.
Prices, versions and specification
"Rather than simply being sold as a trim level of the standard Kia Niro range, the e-Niro is a model in its own right, sold in a number of different variants."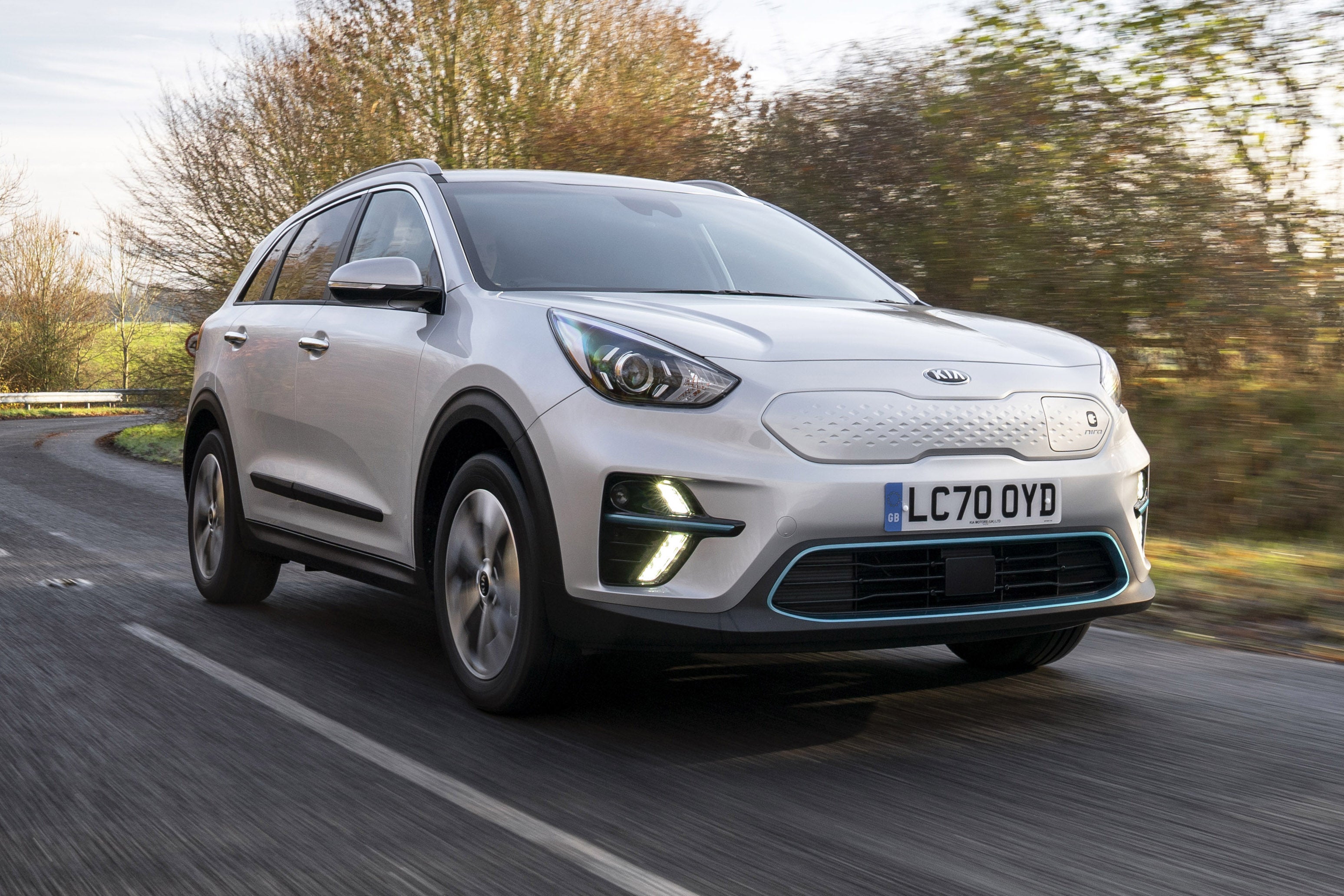 First Edition models, as the name suggests, were the first to hit the market. These are well-equipped and desirable on the used market, with highlights including 17-inch alloy wheels, a seven-inch digital instrument panel and eight-speaker JBL premium sound system. There's black leather seats, an eight-inch touchscreen display with navigation and European mapping and a plethora of driver-assist features. These include smart cruise control with stop and go, lane-keeping assist with driver attention warning, forward collision-avoidance assist.
The entry-level Kia e-Niro 2 comes with the smaller 39kWh battery giving it a 180-mile electric range. Specification includes an eight-inch touchscreen display with DAB radio as well as Android Auto and Apple CarPlay. It comes with a reversing camera as well as rear parking sensors, while the e-Niro 2 rides on 17-inch alloy wheels.
Look for a mid-spec Kia Niro 3 for the bigger 64kWh battery pack with its 282-mile range. It also comes with a 10.25-inch navigation system, a wireless phone charger and smart cruise control. Black leather seats are standard, including heated front seats and electric driver's seat adjustment.
The top-spec e-Niro 4+ replaced the First Edition model in 2020, with niceties such as LED headlights, an eight-speaker premium sound system and ventilated seats (those in the back are heated, too). Front and rear parking sensors are now standard, as well as an 11kW charger.
Ready to get your top quality Kia E Niro?
All cars come with a warranty
Selected dealers only
All quality checked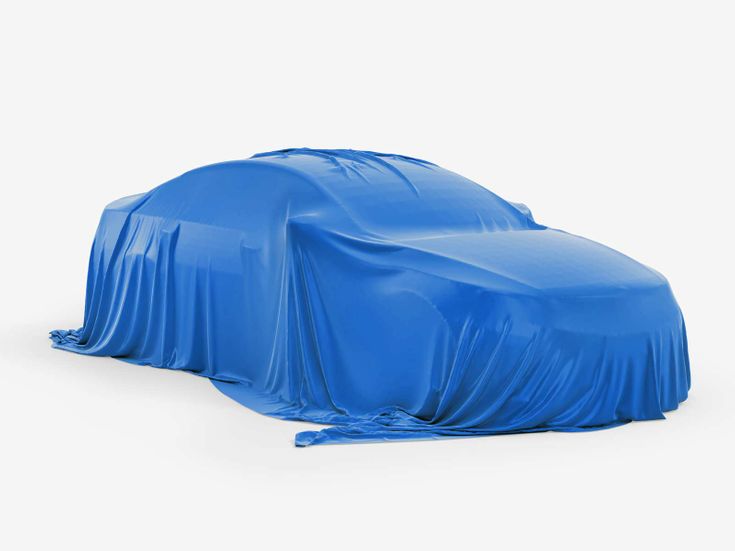 Kia E Niro
150kW 4 64kWh 5dr Auto
Gravells Kia Kidwelly

Carmarthenshire, SA174TF
PCP: £650.95/mo
Representative example: Contract Length: 36 months, 35 Monthly Payments: £650.95, Customer Deposit: £5,249.00, Total Deposit: £5,249.25, Optional Final Payment: £13,152.00, Total Charge For Credit: £6,189.50, Total Amount Payable: £41,184.50, Representative APR: 9.9%, Interest Rate (Fixed): 9.46%, Excess Mileage Charge: 9.6ppm, Mileage Per Annum: 10,000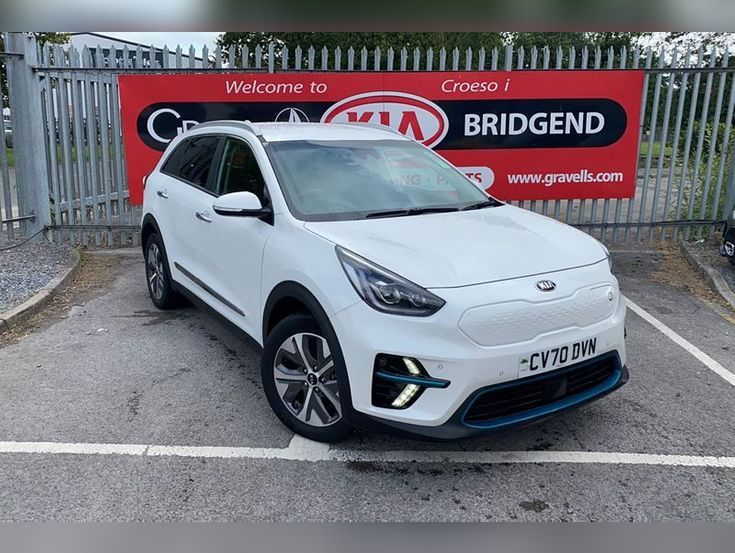 Kia E Niro
150kW 4 64kWh 5dr Auto
Gravells Kia Bridgend

Bridgend, CF313SA
PCP: £671.78/mo
Representative example: Contract Length: 36 months, 35 Monthly Payments: £671.78, Customer Deposit: £5,325.00, Total Deposit: £5,325.00, Optional Final Payment: £12,879.00, Total Charge For Credit: £6,216.30, Total Amount Payable: £41,716.30, Representative APR: 9.9%, Interest Rate (Fixed): 9.46%, Excess Mileage Charge: 9.6ppm, Mileage Per Annum: 10,000
Is the Kia e-Niro right for you?
If you want an electric car with a long range and a spacious cabin, you should buy a Kia e-Niro. It's one of the most convincing all-round electric car packages, with generous equipment levels and low running costs. Sure, it's a bit on the pricey side, but you get what you pay for.
What's the best Kia e-Niro model/engine to choose?
Don't dismiss the cheapest models straight away. They might have a smaller battery but a 180-mile range will be plenty for many buyers, and there's still plenty of standard equipment.
Most buyers will be lured towards the 64kWh e-Niro, though, and for good reason. It's got a very usable real-life range, and all models are well-equipped. Look for a First Edition or 4+ model for desirable features like the premium system and ventilated seats.
What other cars are similar to the Kia e-Niro?
If you're considering the Kia e-Niro, you should also look at the very similar Hyundai Kona Electric. It shares the electric gubbins with the e-Niro yet is slightly cheaper (but not as practical). The MG ZS EV is a strong (affordable) rival, as well as more conventional electric cars like the Nissan Leaf and Volkswagen e-Golf. If you don't need the space, you could also look at the latest range of electric city cars including the Peugeot e-208, Honda e and Renault Zoe.
Learn more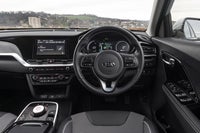 On the inside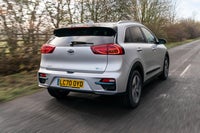 Driving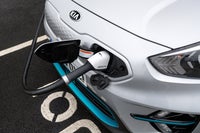 How much does it cost to run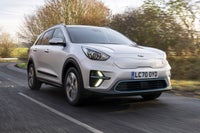 Prices, versions and specification
Reviews of similar cars
Quality checked, all cars less than 8 years old and warranty included
Looking for other Kia cars?
Quality checked, all cars less than 8 years old and warranty included
Keep me updated by email with the latest advice, news and offers from heycar
By submitting, you agree to our
privacy policy
.
Popular models
Similar models