Kia Niro Hybrid Review 2022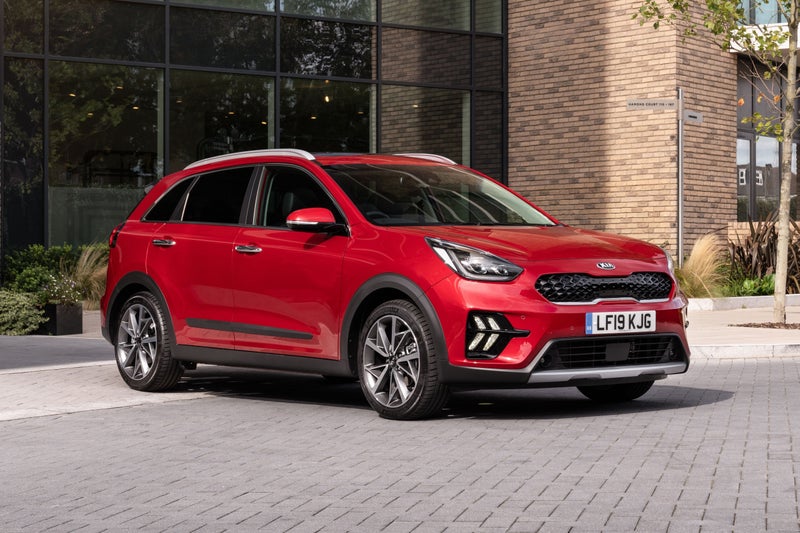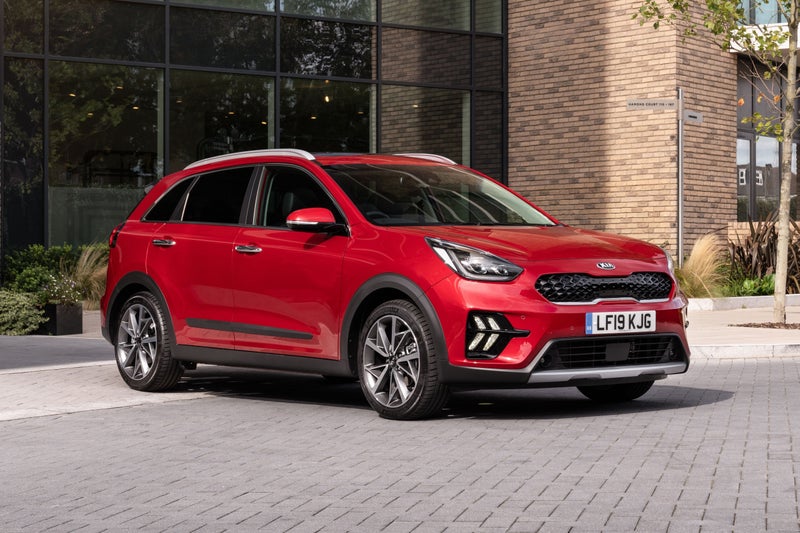 1/10

heycar rating
"Affordable to buy and run"
Launched: 2016

Small SUV

Hybrid, PHEV
Quick overview
Pros
Affordable hybrid with low running costs
Generous standard equipment levels
Transferable seven-year warranty
Cons
PHEV requires regular charging for maximum efficiency
Not as practical as conventional alternatives
It's not an exciting choice...
Overall verdict
On the inside
Driving
Cost to run
Prices and Specs
Common questions
Overall verdict on the Kia Niro
"The Kia Niro is perhaps the ultimate 'white goods' purchase, but it'll be very cheap to run and easy to drive. Generous equipment levels and a long warranty make it very easy to recommend on the used market, too."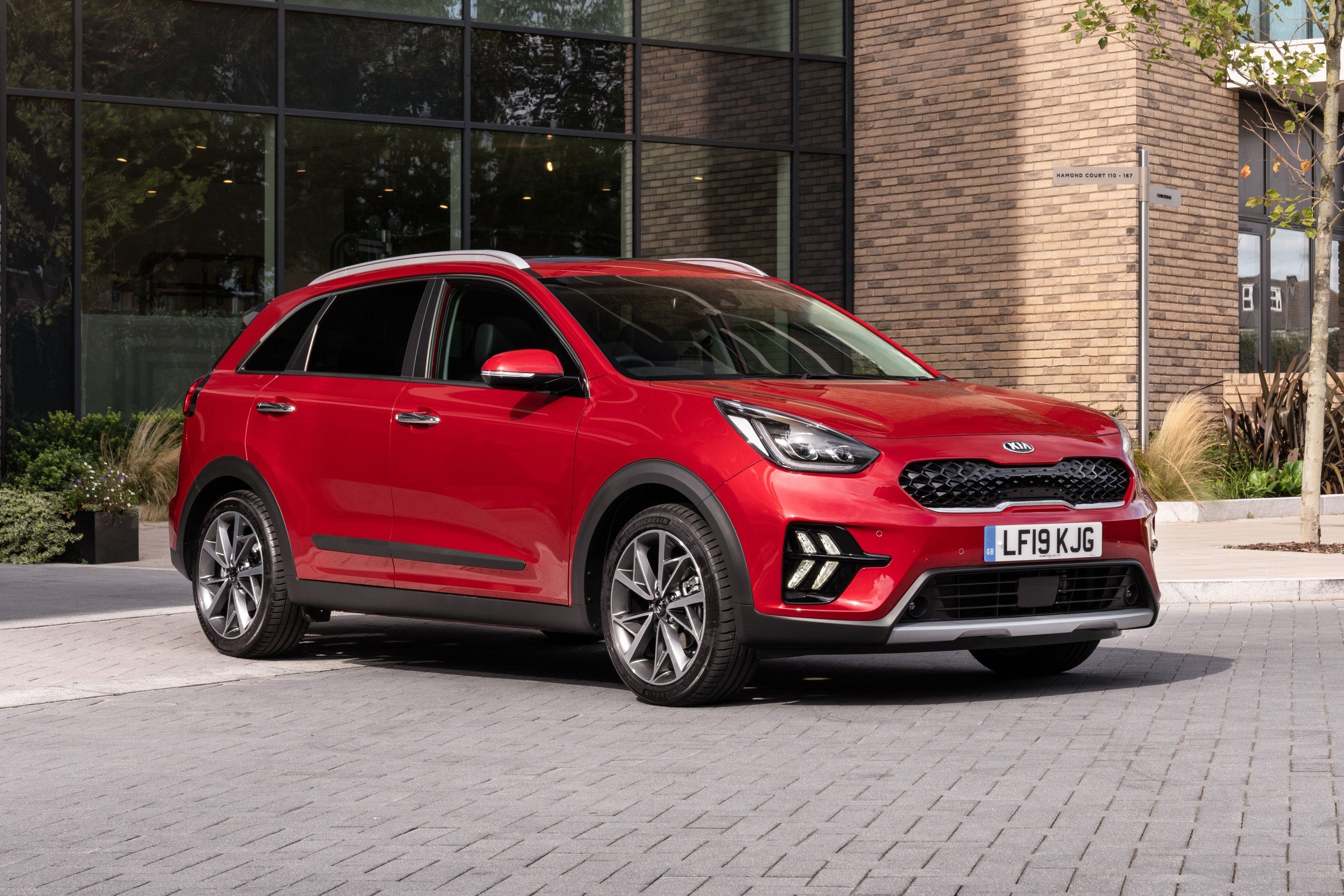 If you're looking to buy a hybrid car that will shout about your green credentials, the 2022 Kia Niro Hybrid probably isn't the choice for you. It goes about its business in an unassuming manner, combining low running costs with a relaxed driving experience and a practical cabin. We'll explore all in our Kia Niro Hybrid review.
The Kia Niro Hybrid is available with self-charging hybrid or plug-in hybrid power (as well as the electric Kia e-Niro). Each combines a 1.6-litre petrol engine with an electric motor, to provide punchy performance and - more importantly - impressive fuel economy. Expect to see close to 60mpg from the self-charging hybrid Niro, will the plug-in hybrid can travel for up to 30 miles under electric power alone. Take a look at our guide to self-charging and plug-in (also known as PHEV) hybrid cars to find out more.
Thanks to its standard automatic gearbox, light steering and high seating position, the Kia Niro Hybrid's a really easy car to drive every day. There's a bit of noticeable wind and road noise at high speeds, but around town it's a very refined choice - helped by it setting off under electric power most of the time. It's not as fun to drive as a conventional alternative like the SEAT Ateca, but who really cares in a small SUV like this?
The Kia Niro Hybrid was always intended to be a hybrid car, which means its petrol engine and electric motor are well integrated and don't hinder practicality too much. Indeed, despite the Kia Niro Hybrid's relatively compact footprint, it feels spacious enough to be relied on as your main family car. There's plenty of space for passengers in the front and rear, although you might find the boot to be a little on the small side.
Just like its exterior, the Kia Niro Hybrid's cabin isn't a flashy affair. It feels well-made, though, with enough soft-touch materials and a long list of standard equipment. Even the most affordable '2' models come with 16-inch alloy wheels, part-leather upholstery, a reversing camera and all the driving assist features you could possibly wish for.
Look for a Kia Niro Hybrid 3 for bigger alloy wheels and a slick 10.25-inch navigation system (from 2019 onwards), as well as a wireless phone charger and front parking sensors, heated seats and electric driver's seat adjustment.
While the Kia Niro Hybrid 4 is the priciest of the bunch, we'd be tempted to hunt one out on the used market. Highlights include a premium sound system, fancy ambient interior lighting and, wait for it… ventilated front seats. Cool. Literally.
Although Kia used to be a value brand, it's now a very respectable mainstream manufacturer. Like the rest of the Kia range, the Niro comes with an impressive seven-year warranty which is transferable to subsequent owners, giving you peace of mind on the used market.
While the Kia Niro Hybrid is a difficult car to get excited about, it's ultimately a very competent choice, with incredibly low running costs and a long warranty. It's practical enough for most buyers (although its boot could be bigger), and its generous equipment levels make is an excellent used car purchase.
If you're looking for the EV version, you need our Kia e-Niro review.
Is the 2022 Kia Niro Hybrid right for you?
As an introduction to hybrid power, the Kia Niro Hybrid is a really good choice. It's far from exciting, but it does represent very good value for money with an extensive list of standard equipment and a long warranty. Don't go buying a Kia Niro Hybrid without doing your research, though - if you cover a lot of miles, you might find a diesel alternative still makes a lot of sense for you.
What's the best Kia Niro Hybrid model/engine to choose?
Deciding between hybrid or plug-in hybrid models (or electric, for that matter) will depend on your requirements. If you can't (or don't wish to) charge a car at home, go for the straight-forward hybrid model. All trim levels are well-equipped, although we'd like a Kia Niro Hybrid 3 or 4 for their bigger infotainment screen.
What other cars are similar to the Kia Niro?
Comfort and design: Kia Niro interior
"Just like the Kia Niro's exterior is fairly bland to look at, it doesn't shout about its hybrid credentials inside."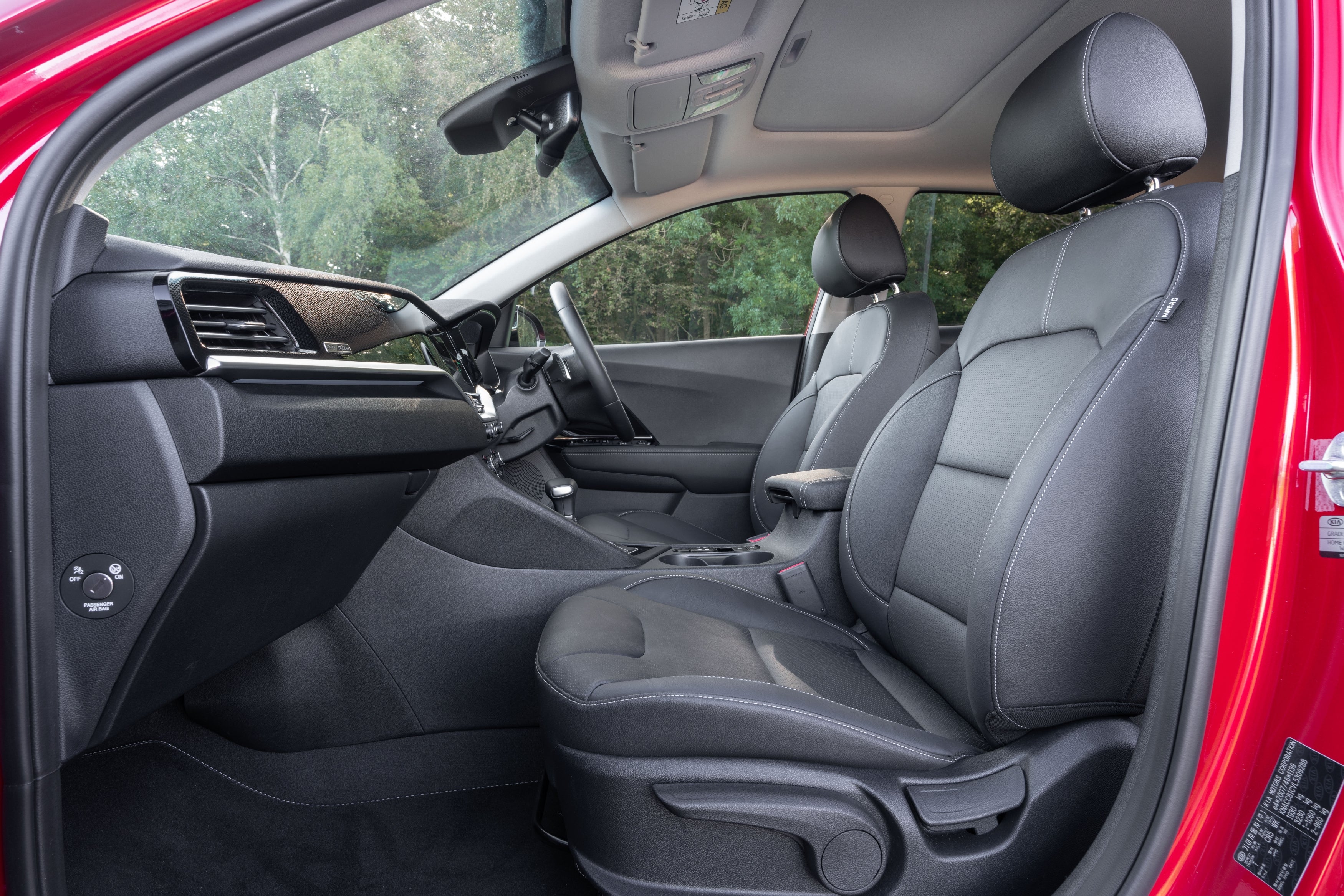 It's a typical Kia cabin, with quality materials and a logical (if slightly dull) layout. It'll do the job but it's not in the same league as the Peugeot 3008.
As the Kia Niro Hybrid is more small SUV than hatchback, you sit a little higher up, though don't expect the same commanding driving position that some large SUVs provide. Access is nice and easy and you'll certainly sit higher up than something like a VW Golf of Ford Focus.
The Kia Niro Hybrid comes with plenty of adjustment for both the seat and steering wheel to get that driving position just right. You'll be manually adjusting the driver's seat if you go for the basic 2 trim level, but both the Kia Niro Hybrid 3 and 4 enjoy an 8-way electrically adjustable seat as standard.
Kia's avoided going for anything too dramatic with the interior design of the Niro Hybrid, and while it might have been nice to see a bit more design flare, the controls are all logically laid out. The amount of physical buttons and switches also makes it easier to use on the move as opposed to jabbing your finger at a touchscreen.
Quality and finish
While it's not going to trouble the fit and finish of some premium brands, the quality of the Kia Niro Hybrid's interior is pretty good overall.
The Kia Niro Hybrid features some nice squishy plastics that are complemented by gloss trims to help convey a good impression of quality. Just don't start looking too closely lower down in the cabin, where the plastics become noticeably more scratchy and certainly less tactile.
Infotainment: Touchscreen, USB, nav and stereo in the Kia Niro Hybrid
The entry-level Kia Niro Hybrid 2 comes with an 8-inch touchscreen infotainment display, which comes with the usual DAB radio and Bluetooth connectivity, as well as both Apple CarPlay and Android Auto as standard. You'll be relying on either of these for mapping as the base model doesn't feature as sat nav system.
Plump for the Kia Niro Hybrid in either 3 or 4 trim and you'll get a larger 10.25-inch touchscreen display, while both benefit from Kia's built-in sat nav. Don't worry though as Apple CarPlay and Android Auto connectivity still comes as standard. There's also wireless charging, meaning less wires cluttering up the cabin, while the Kia Niro Hybrid 4 also enjoys a 7-inch digital instrument display.
The 8-inch display on the Kia Niro Hybrid 2 is fine, but the extra real estate of the 10.25-inch display makes for a better user experience. Either way, the user interface Kia has installed in the Niro Hybrid is one of the better systems to navigate and use in a car of this class.
Both the Kia Niro Hybrid 2 and 3 come with a 6-speaker stereo system as standard, while the Kia Niro Hybrid 4 features an 8-speaker JBL sound system.
Space and practicality: Kia Niro boot space
Designed to be a relatively versatile family car, the small SUV Kia Niro Hybrid measures 4355mm long and 1805mm wide, making it a little longer and wider than something like the Skoda Kamiq.
There's plenty of room in the front of the Kia Niro Hybrid, with loads of head- and legroom for even the tallest of drivers and passengers. It's clearly been designed with family life in mind - there are plenty of useful cubbies and usefully-large door bins.
Moving to the back and the Kia Niro Hybrid should be pretty comfortable in the back for two adults, where leg- and headroom is comparable to rivals. Things will feel a bit tight if you try to squeeze a third person in the middle seat, but that's pretty standard.
The Kia Niro Hybrid's boot space is adequate at best 382 litres - although this drops to 324 litres in the plug-in hybrid model. That's actually less than the Kia e-Niro, which has 451 litres of boot space, while the Nissan Qashqai has 430 litres of boot space.
Handling and ride quality: What is the Kia Niro like to drive?
"Whether you choose a hybrid or plug-in hybrid Kia Niro, it'll be fairly unremarkable to drive."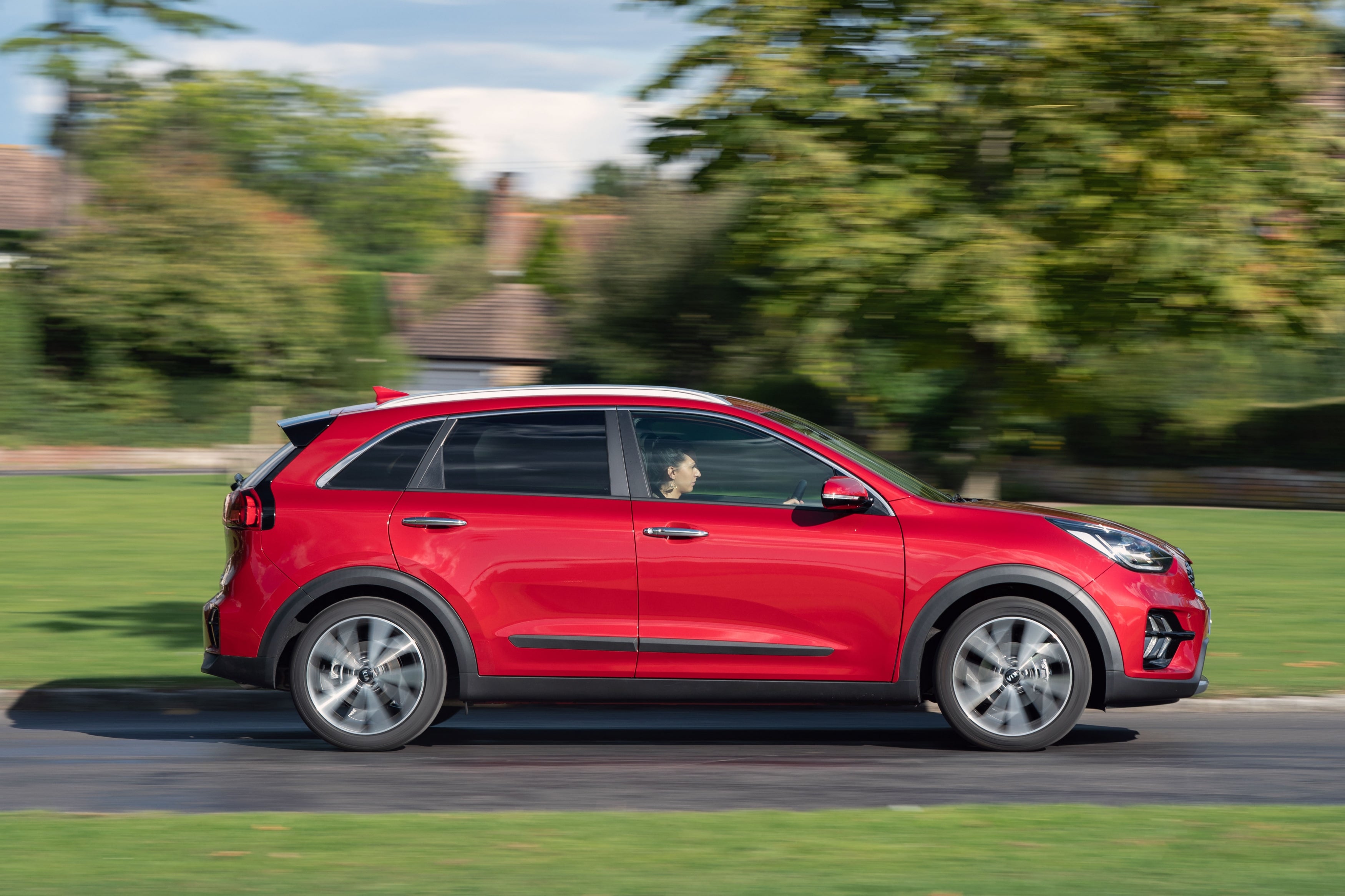 'Unremarkable' can be a good thing, though, and the Kia Niro Hybrid is nice and easy to drive, while it's both predictable and safe through corners. The steering is light and accurate, though we're not the biggest fans of the way the steering self-centres so aggressively. Visibility is very good however, making it very easy to tackle city centre traffic.
The Kia Niro Hybrid isn't fast, which is perhaps most noticeable when it comes to overtaking performance. To enhance the throttle response you'll want to swap from 'D' on the automatic gearbox to 'S'. This requires tapping the gear selector to the left and will liven up the Kia Niro Hybrid's acceleration noticeably and is certainly welcome when passing slower traffic or joining a motorway.
If you're new to hybrid cars, then the brakes might take a little bit of getting used to. As with most electric and hybrid cars, the Kia Niro Hybrid uses regenerative braking to recover energy to help charge the battery. This isn't an issue if you're got plenty of notice - you're coming up to a junction perhaps and lifting off the accelerator will see the system kick in, but for those times you want to jab the brakes quickly, it can be quite abrupt.
Overall though, the Kia Niro Hybrid drives just like a petrol or diesel car for the most part, making it an easy transition for those making their first steps towards electric power.
What engines and gearboxes are available in the Kia Niro Hybrid?
Whether you opt for the self-charging or plug-in hybrid, both cars use the same 1.6-litre petrol engine hooked up to an electric motor. The self-charging Kia Niro Hybrid uses a small 1.56kWh lithium-ion battery that means the Kia Niro Hybrid can only be used in electric mode at low speeds for short distances. The result is a combined 141PS, while peak torque is a fairly hefty 265Nm (available from just 1000rpm). It'll accelerate to 62mph in 11.1 seconds which is nothing to shout about, but it feels nippy enough for day-to-day driving.
The PHEV Kia Niro Hybrid on the other hand uses a larger 8.9kWh battery. As well as being slightly quicker (it'll reach 62mph in 10.4 seconds), it can travel further under electric power alone. Officially, it's capable of covering up to 30 miles before the petrol engine kicks in. The downside of this is you have to plug it in rather than relying on the petrol engine to charge it. You can use a standard three-pin plug to charge, which will take around five to six hours to top up, or a Type 2 cable and connect to a fast charger, which will take less than three hours to brim the battery.
The standard dual-clutch automatic gearbox is a highlight of the Kia Niro Hybrid, when other hybrids like the Toyota C-HR use CVT transmissions which are generally less refined.
Refinement and noise levels
The Kia Niro Hybrid is, as you'd expect, nice and quiet when running on pure electric power, with just a gentle hum of the motors to keep you company (on the rare occasion it's not drowned out by the sound of kids fighting in the back).
When the petrol engine does need to kick in to take up the slack, the transition is nice and seamless. It's only when you have to work the engine hard that it really makes itself known in the cabin, otherwise it's a relatively inoffensive gentle thrum as it goes about its business with minimal vibration.
In most instances, the ride quality of the Kia Niro Hybrid is also very good. Comfort is the name of the game here, balancing out uneven road surfaces nicely to deliver a relatively smooth ride. It'll only put up a bit of a fight when you encounter some pretty broken road surfaces (which if you live in Surrey, feels like most roads), but it does a good job considering.
Safety equipment: How safe is the Kia Niro?
The Kia Niro Hybrid scored 4 out of 5 stars when crash-tested by Euro NCAP. A very solid performance, with the Kia Niro Hybrid scoring highly for both adult (83%) and child safety (80%), though pedestrians come off a little bit worse at 57%.
There's a decent array of safety equipment that comes with the Kia Niro Hybrid. For starters there are seven airbags dotted around the cabin, while Automatic Emergency Braking (AEB) and Forward Collision-Avoidance Assist (FCA) are standard features throughout the trim levels. The Kia Niro Hybrid 4 also comes with Blind Spot Detection (BSD) and Rear Cross Traffic Alert (RCTA).
If you're looking to use the Kia Niro Hybrid as a family car, then you'll be pleased to hear there are two ISOFIX mounting points on the two outer rear seats, while access is pretty easy thanks to the relatively wide opening of the rear doors.
MPG and fuel costs: How much does a Kia Niro Hybrid cost to run?
"The Kia Niro majors on low running costs and all versions will be pretty frugal."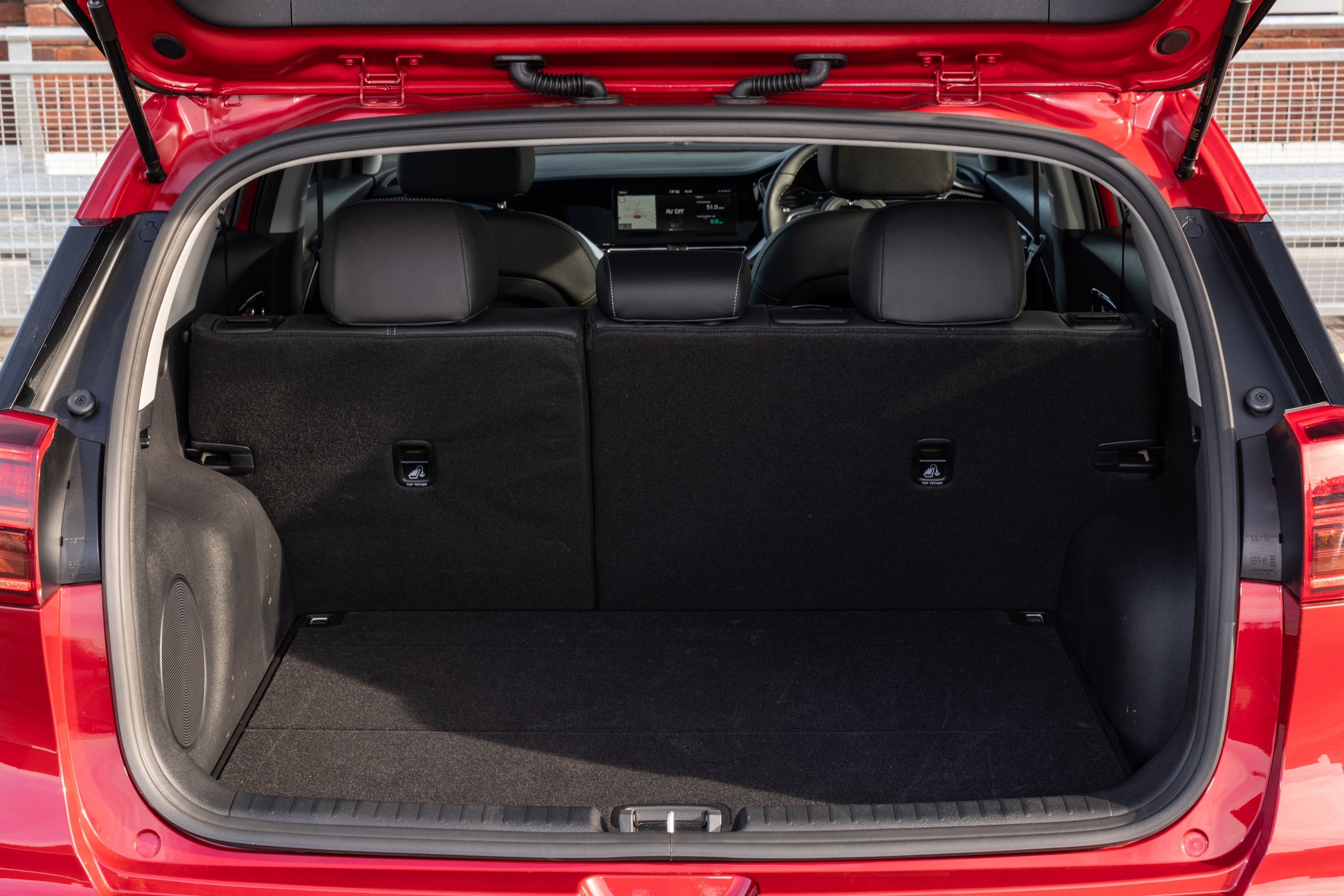 The standard Kia Niro mild hybrid returns up to 58.9mpg on the combined cycle in official WLTP fuel economy tests (which means you should get fairly close to this in reality).
The combined fuel economy of the Kia Niro PHEV is officially 201.8mpg. That might sound unbelievable and it is, to an extent. It'll officially cover up to 30 miles under electric power alone so, if you charge it regularly and only cover short journeys, you'll rarely have any need for the petrol engine and it'll run mainly under electric power, which explains the incredible fuel economy.
Of course, if you start driving it long distances without charging, it'll effectively become a conventional hybrid car with a particularly big (and heavy) battery, so you'll see the fuel economy drop considerably.
How reliable is the Kia Niro Hybrid?
The Kia Niro Hybrid seems to be a big hit with buyers, with it coming in tenth place of the most satisfying cars to own in the HonestJohn.co.uk Satisfaction Index 2020 with a score of 91.1%.
There's only been one recall, in 2019, which only affected earlier models (a reduction of contact pressure on the main relays that caused heat build-up in the main Power Relay Assembly (PRA) since you ask), while Kia's come with one of the best warranties on any car available today. Not only do you get cover for an impressive seven years (or 100,000 miles), Kia also bundles in three years of roadside assistance.
The good news is that if you buy a used Kia Niro Hybrid that's a couple of years old, the warranty transfers over to you, which could see you having a good few years cover remaining.
Insurance groups and costs
Pick the Kia Niro Hybrid in base 2 trim with 1.56kWh self-charging hybrid tech and you'll be looking at insurance group 11. The plug-in hybrid isn't much more, falling into insurance group 14. Both are quite a bit lower than the Kia e-Niro, which starts at insurance group 20.
Even if you plump of the new trim level up, the Kia Niro Hybrid is only in insurance group 15. As always though, it's always best to shop around to get the best insurance quote. A comparison website is a great place to start if you want to save more on your car insurance.
VED car tax: What is the annual road tax on a Kia Niro
As the Kia Niro is a hybrid (or plug-in hybrid), models registered since April 2017 will be charged tax at a flat rate of £140 a year after the first year. Earlier examples are taxed based on their CO2 emissions so could be eligible for free car tax.
How much should you be paying for a used Kia Niro?
"The Kia Niro Hybrid's popularity means there's plenty of choice on the used market."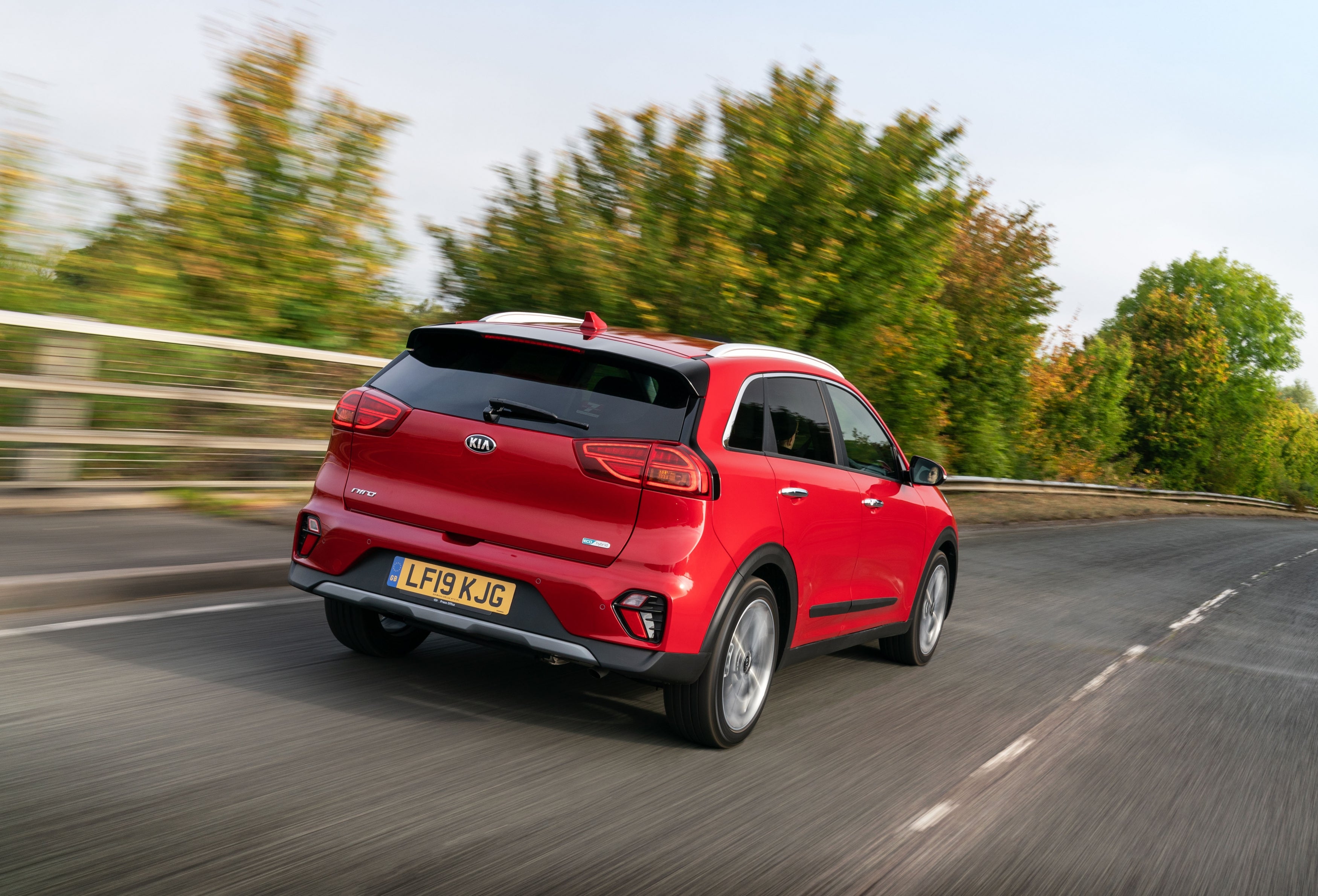 With this generation of Kia Niro launched in 2016, it means there's plenty of choice when it comes to looking for a used example.
Looking at the used Kia Niro Hybrids currently on heycar for sale, a budget of around £18,000 will get you a four year old car. This will be the self-charging model in the basic '2' trim level with around 35-40,000 miles on the clock.
A budget of just under £25,000 will get you into a Kia Niro Hybrid in either '3' or '4' trim, with the choice of either mild hybrid or PHEV. These cars will be around two years old and have under 20,000 miles covered.
Spend upwards of £30,000 and you can pick up an almost new Kia Niro Hybrid with only a couple of hundred miles covered. Again, you'll have you pick of either mild hybrid or PHEV cars with higher-end trim levels.
Trim levels and standard equipment
Don't expect any flowery trim levels here - the Kia Niro Hybrid range starts with trim level '2' and goes up to '4'.
The basic Kia Niro Hybrid 2 is actually pretty comprehensively equipped. Highlights include 16-inch alloy wheels and privacy glass as well as LED daytime running lights and tail lights. Inside, you'll find part-leather upholstery, an eight-inch media system (with Apple CarPlay and Android Auto) and a useful reversing camera. There's a whole host of driver assistance features, too - including Lane Keep Assist, Forward Collision-Avoidance Assist and Lane Following Assist. The plug-in hybrid model in 2 trim also comes with front parking sensors.
The Kia Niro Hybrid 3 comes with 18-inch alloy wheels and a bigger 10.25-inch infotainment system, complete with navigation. There's also a wireless phone charger, front parking sensors, LED front fog lights, heated front seats (and steering wheel) and electric driver's seat adjustment (with adjustable lumbar support). The 3 PHEV loses the 18-inch wheels in favour of 16-inch alloys.
Topping the range is the Kia Niro Hybrid 4. Highlights of this include LED headlights, an electric sunroof and a premium JBL sound system. You get heated outer rear seats and ventilated front seats. There's ambient lighting, a seven-inch digital instrument cluster and aluminium pedals.
Ask the heycar experts:
common questions
Is the Kia Niro Hybrid smaller than the Kia Sportage?
The Kia Niro Hybrid is smaller than the Kia Sportage - if you're looking for more space, then you'll want to take a look at the larger Sportage.

Is the Kia Niro Hybrid a good car?
The Kia Niro Hybrid is cheap to buy and run, comes with plenty of kit and a seven-year warranty... but it is a bit dull.

Answered by
heycar editorial team
How much should I pay for a Kia Niro?
Prices for new ones start at just under £25,000 and top out at £30,000. A used Kia Niro Hybrid will set you back just under £18,000 for a four year old car.

Kia Niro cars for sale on heycar
200
Number of cars available
£17K - £34K
Price bracket of these cars
Colours available on heycar
Keep me updated by email with the latest advice, news and offers from heycar
By submitting, you agree to our
privacy policy
.