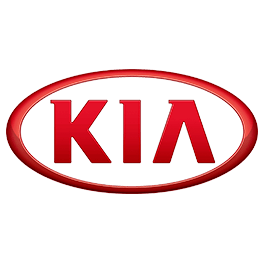 Kia Sorento (2015-2020) Review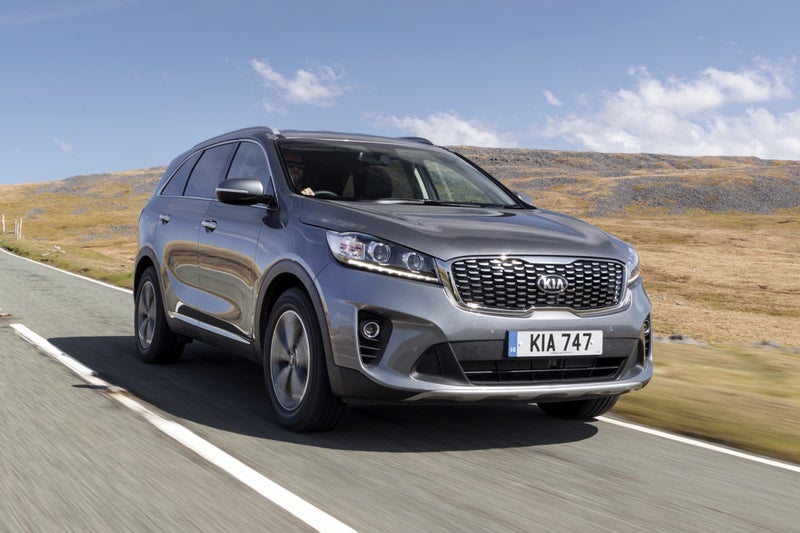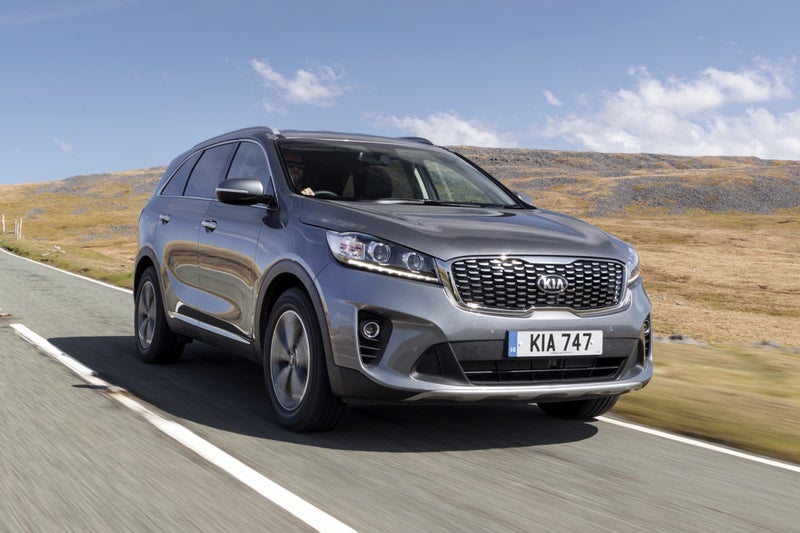 1/10

Quick overview
Pros
Easy to drive and comfortable
Comprehensive seven year/100k warranty
Generously equipped as standard
Cons
Not the sharpest SUV to drive
Sluggish seven-speed automatic gearbox on older models
Bland exterior styling
Overall verdict
On the inside
Driving
Cost to run
Prices and Specs
Common questions
Overall verdict
"The Kia Sorento is one of the best seven-seat SUVs. All are well-equipped, spacious, practical and get four-wheel drive as standard. Some buyers might be disappointed by the diesel-only engine line-up, but the Sorento has plenty to offer family car buyers who need a large and dependable SUV. "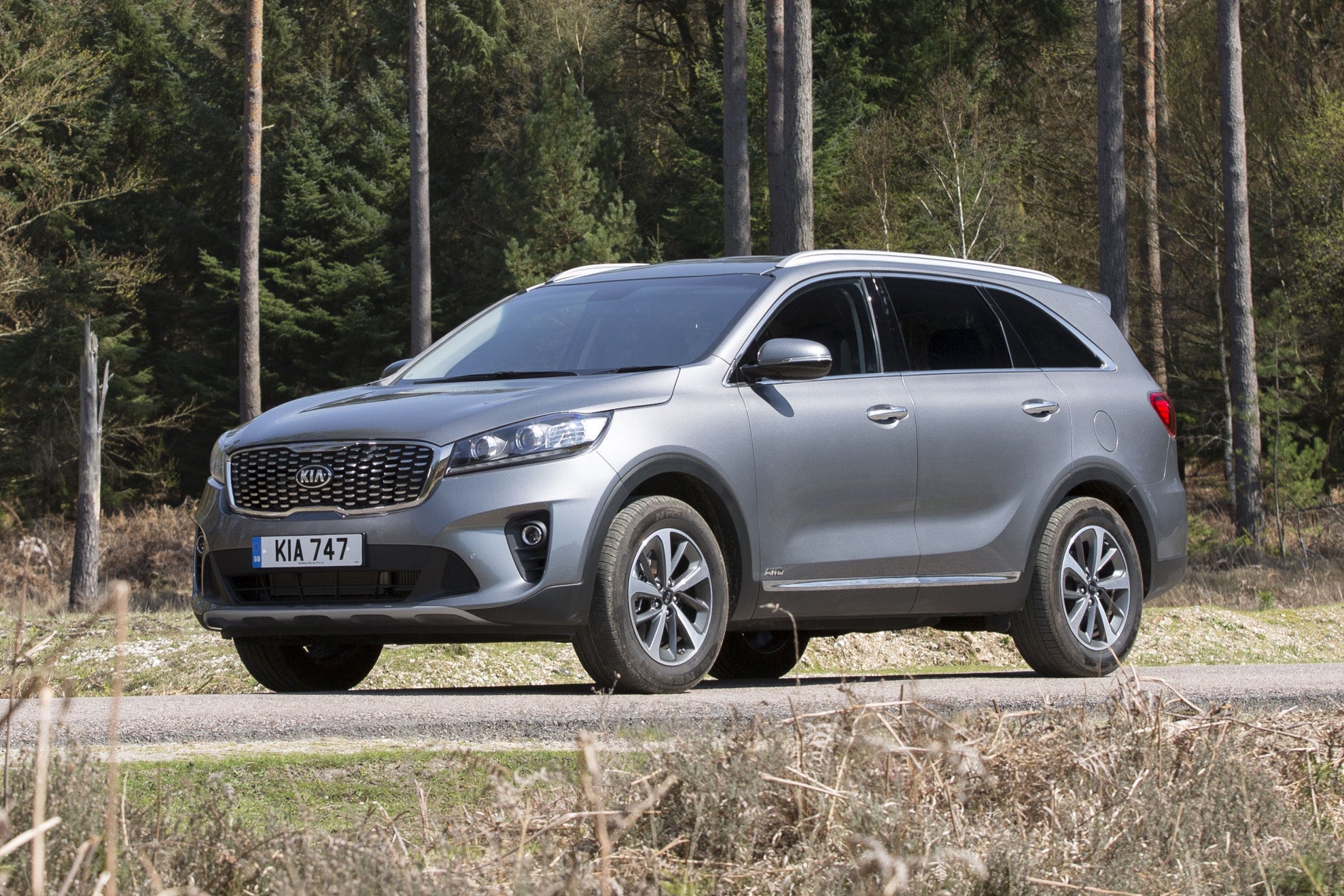 The Kia Sorento is a large, spacious and practical seven-seat SUV. We rate it as one of the best, as it packs lots of space of equipment into a presentable, affordable package.
The core appeal of the Kia Sorento is easy to understand - it's comfortable, practical and easy to live with. Even six-feet-tall adults can sit in the third row without excessive discomfort. It also finished to a high standard, with the switchgear having a pleasingly tactile action and the materials used being of good quality.
While it might look like a vast SUV, the Sorento doesn't feel particularly unwieldy through in town or out on country lanes. Visibility is good and, thanks to precise and adequately weighted steering, it's easy to position on the road.
There's the odd thump over large bumps, on cars fitted with 18- or 19-inch wheels, but it still rides and corners in a controlled, comfortable fashion overall. You'll have no problems when it comes to parking, either, due to a host of assistance systems including a 360-degree parking camera.
If you're in the market for a seven-seat SUV, then this definitely deserves a spot on your shopping list. In any instance, in part due to its seven-year, 100,000-mile transferable warranty, the Kia Sorento should prove a quietly gratifying and hassle-free car to live with.
If you're looking for the newer version, you need our Kia Sorento (2020) review.
Is the Kia Sorento right for you?
If you want a genuine seven-seater with enough space for seven adults to sit behind each other in three rows then the Kia Sorento will be for you. It's one of the best cars in its class for space and convenience.
All versions are comfortable to drive and powered by Kia's impressive 2.2-litre CRDi turbodiesel. The latest models are offered with a six-speed manual gearbox or a smooth-shifting eight-speed automatic, which is among the best in any seven-seater.
The Sorento is also a car that majors on value. Even the most basic car in KX-1 trim gets 17-inch alloy wheels, touchscreen infotainment, DAB audio, rear parking sensors and all-wheel drive.
Venture for one of the mid-spec KX-3 and you'll get everything you could ever need, with a panoramic sunroof, leather seats and large touchscreen thrown into the mix.
What's the best Sorento model/engine to choose?
If we could level one criticism at the Kia Sorento then it'd be its lack of choice when it comes to engines. There is only one engine in the range - a turbocharged four-cylinder diesel - and this means petrol and electric buyers are somewhat left in the lurch.
However, if you are in the market for a practical and affordable diesel seven-seat SUV, the Sorento will be perfect. The 2.2-litre CRDi is smooth, quiet and powerful with 200PS. A six-speed manual gearbox is fitted as standard, but we'd recommend buying the Sorento with the excellent eight-speed automatic.
Due to its size, power and four-wheel drive, the Sorento is popular with caravan owners. The Sorento has a braked trailer rating of 2500kg for the manual or 2000kg for the automatic.
All versions of the Sorento get a trailer stability system that monitors lateral movement and automatically applies the brakes or reduces engine power to prevent trailer sway - a useful tool for any caravanner.
What other cars are similar to the Kia Sorento?
There are lots of high-quality seven-seat SUVs on the market right now. The Sorento's key rivals are the Skoda Kodiaq, Peugeot 5008, SEAT Tarraco, Land Rover Discovery and Volvo XC90.
The Sorento isn't as refined as the Discovery or XC90, but beats both on value. A mid-spec version of the Sorento is extremely well-equipped as standard. It's also backed by Kia's comprehensive seven-year-warranty that's limited to 100,000-miles - a commodity its rivals simply can't match.
Comfort and design
"The Kia Sorento's cabin is among the best of any seven-seater for space and practicality. All models get three rows of seats and the third row can be folded flat into the boot floor to provide a useful 605 litres of boot space."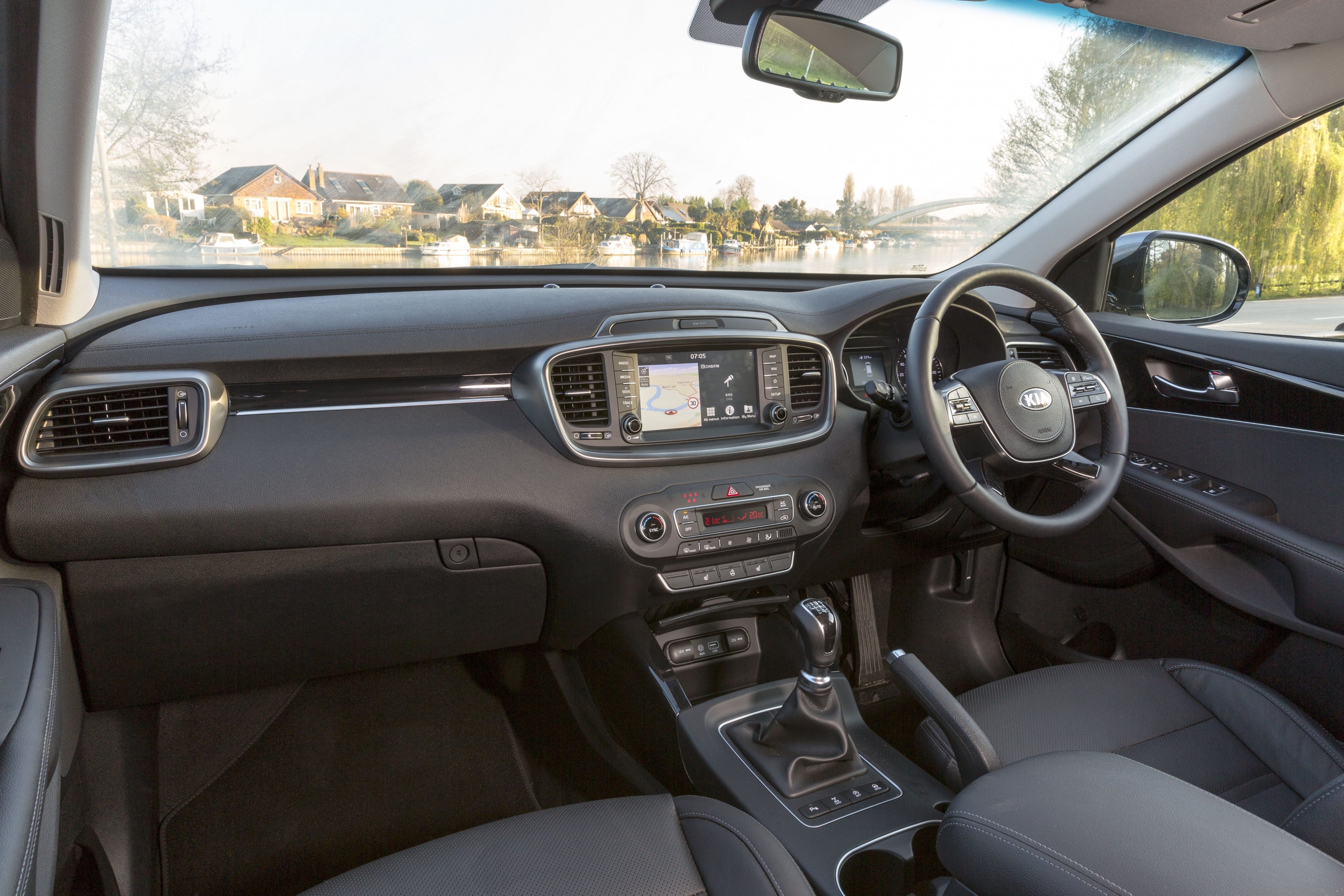 Even the most basic KX-1 models feature a fully adjustable driver's seat, with height adjustment. However, to get lumbar support and electronic seat adjustment, you'll need to buy the Sorento in KX-3 trim or better. These models also get leather trim and heated front seats as standard.
No matter which version you choose, the driving position is excellent. The seats are supportive and wide and the pedals align nicely with the driver's seat, which means you sit straight in front of the dashboard and don't need to twist your body to use the clutch or throttle.
All of the latest Sorento models get a touchscreen infotainment system as standard, located at the centre of the dashboard. There's also large and easy to use controls for the heating, air conditioning and ventilation.
The high roof and wide body provide lots of head and shoulder space across all three rows of seats. The flat floor also makes it easy to fit three adults across the second row, with a good level of legroom throughout.
The third row of seats has more space than you might expect. There's certainly more legroom than the Discovery, XC90 and Kodiaq. This means average-sized adults will fit in in good comfort. The large rear doors also make it easy to get everyone in and out again with the minimum of fuss. This makes the Sorento useful for the school run.
Quality and finish
Kia's cabin quality has improved a lot in recent years, and few cars demonstrate this better than the latest Sorento.
Almost everything is finished to a high standard, with an abundance of soft-touch materials and leathers. Even the switches have a pleasingly tactile action, while the doors shut with a rewarding suppressed thud.
The cabin quality isn't on par with premium rivals from Land Rover or Volvo; there are still a few hard plastics here and there. The mid-spec models also get some and cheap artificial leathers that you simply wouldn't find in a Discovery or XC90.
That said, the Sorento isn't far behind its pricer rivals on build quality. Everything feels well made and there are no worrying creaks from the plastic trims over rough roads. The Sorento is better equipped than its key rivals and this means you won't have to spend thousands on extras to get the most out of your Kia.
If you go for a mid-spec KX-3 model you'll get a very generously equipped family car, which includes a powered tailgate, keyless entry, panoramic sunroof and a wireless phone charging pad. You also get heated leather seats and a smart Harman Kardon with 10-speakers.
Infotainment
A touchscreen infotainment system has been standard on all versions of the Sorento since 2018. Older versions (built from 2015 - 2018) in the most basic trim line get DAB audio and Bluetooth connectivity, but no screen.
If you buy one of the newer models you'll get a seven-touchscreen infotainment system with a six-speaker audio system and Android Auto/Apple CarPlay connectivity with voice control. This means you can plug your phone in to the USB socket and operate various apps with your voice..
Mid-spec models benefit from a larger eight-inch touchscreen that includes navigation. This is the best infotainment system in the Sorento. The sat nav is easy to use and features automatic traffic updates for rerouting, which means you can dodge road closures or congestion on long journeys without having to stop and reprogram the navigation system.
The touchscreen is bright and easy to read. The display is flanked by plastic buttons that shortcut to the audio, map, phone or in-car options. This means you don't need to cycle through lots of confusing menus to change a radio station or enter a destination for the sat nav.
Space and practicality
The Kia Sorento is extremely usable and family-friendly. The third row of seats fold flat into the boot floor and provide a 605-litre boot.
Both the third and second row of seats can be individually folded, which means you can configure the seating and boot space to match your journey needs.
With the second row flattened, you get a van-like 1662 litres. This makes the Sorento useful for carrying bulky bits of furniture, although the high boot lip can make loading heavy items a little tricky.
There's plenty of storage, however, with wide door bins and lots of useful cubby points and cup holders. This makes the Sorento good for family journeys, as there is no shortage of places to store tablet computers, drinks, bags or toys. We'd recommend buying the Sorento in KX-3 trim or better, to get the wireless phone charging pad and powered tailgate as standard.
Handling and ride quality
"The Kia Sorento is a car that priorities comfort over handling. This means you get a softly sprung SUV that rides the road extremely well. On the downside, the Sorento lacks any real bite or reward in the handling department."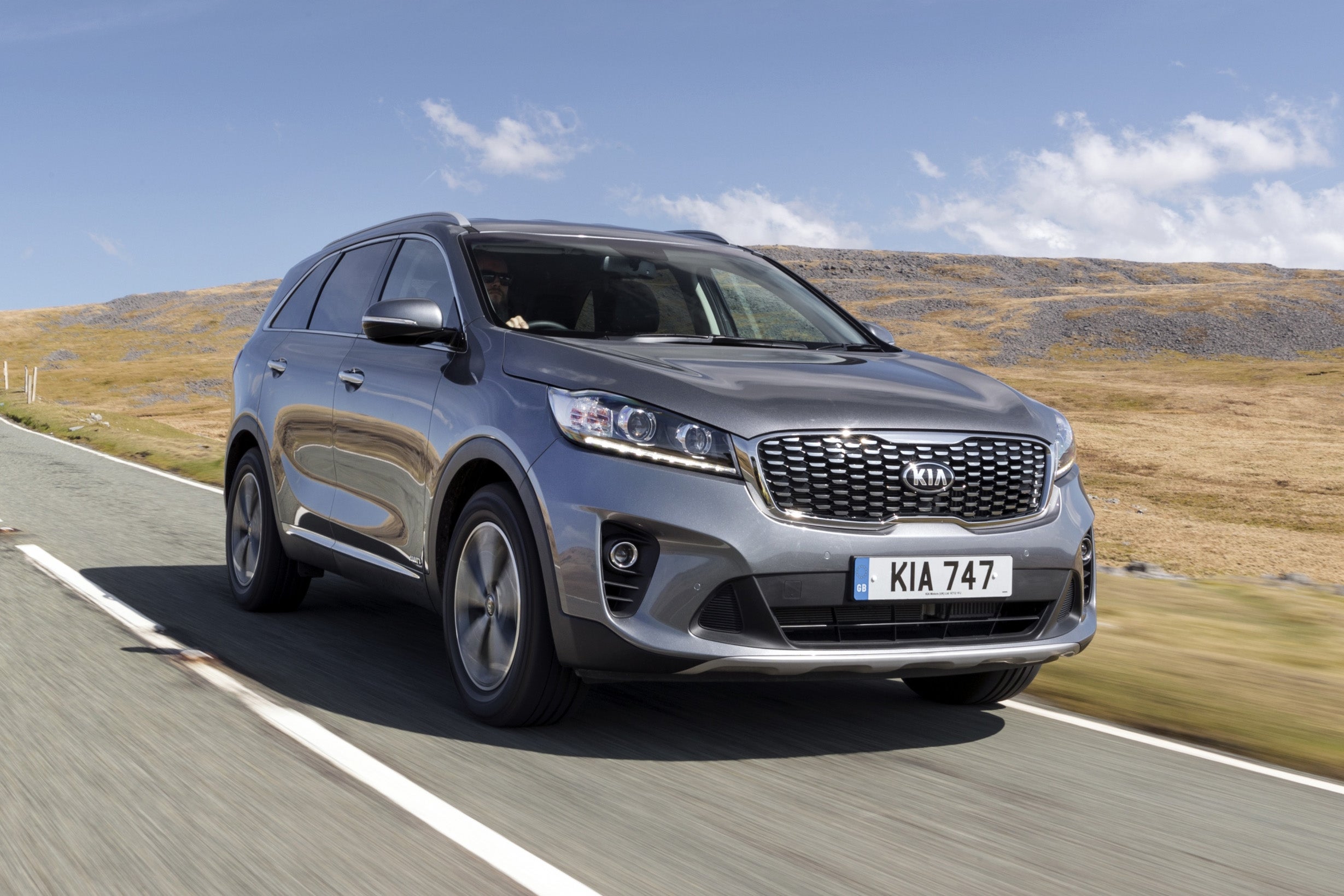 It's unlikely you'll care much about the handling, given that the Sorento is designed for practicality and refinement over high-speed driving.
The Sorento is easy to drive and predictable. All versions get four-wheel drive as standard, which means there is no shortage of grip. You also get a hill start assist system that'll prevent the vehicle from rolling backwards when you lift your foot off the brake.
If you feel uncomfortable driving a big SUV then it's worth adding the optional blind-spot monitoring system, which will warn you if you try to change lanes when a car is alongside the Sorento on the motorway.
A smart cross-traffic alert system is also available. This will warn you of approaching vehicles when reversing out of a narrow driveway or parking space.
Engines and gearboxes
There isn't a lot of choice when it comes to engines in the Sorento - Kia offers a 2.2-litre CRDi turbodiesel and nothing more. There isn't any choice when it comes to power outputs, either. The turbocharged four-cylinder diesel engine is offered in 200PS only. But to be fair to Kia, this engine is excellent.
Power delivery is smooth and refined, while the standard fit six-speed manual gearbox is a good match for the engine's 200PS and 400Nm of maximum torque. When the Sorento was launched in 2015 it was offered with an optional seven-speed automatic gearbox. We'll be honest, we're not a fan of the seven-speed automatic - it's slow, clunky and hesitant at low-speeds.
Kia fixed this problem by replacing the seven-speed auto with a new eight-speed transmission in 2018. This shifts gears unobtrusively and quickly. While not as accomplished as the likes of the eight-speed ZF found in BMWs, it's a far slicker set-up than the previous transmission.
It also boosts the performance slightly and the 2.2-litre diesel never feels strained. Besides a little typical diesel noise and vibration at idle and high speeds, it's a refined and flexible powerplant.
Refinement and noise levels
Despite its size, the Kia Sorento feels more refined and comfortable than some of its rivals. The cabin feels like it has a lot of noise suppression materials because engine and road noise is kept to a minimum.
The 2.2-litre diesel has plenty of power but doesn't ever become vocal when worked hard. This means you can apply moderate acceleration or tow heavy loads, without the engine drowning out the radio of the conversation in the cabin.
The Sorento is at its best with the optional eight-speed automatic transmission. The torque converter-based transmission has a knack for always knowing which gear is needed, which means you get a nice smooth power flow as the auto 'box works its way up and down the ratio.
Safety equipment
The Kia Sorento scored a maximum five-star Euro NCAP rating for crash safety. All versions get a comprehensive array of airbags, which includes chest and head airbags for those in the front.
The Sorento also has a series of sensors that will deploy a curtain airbag around the front of the interior in the event of an accident that causes the vehicle to rollover.
Unlike some of its rivals, the Sorento doesn't get automatic emergency braking as standard, but ABS with electronic brakeforce distribution is included on all models. Many drivers will appreciate the full-size spare wheel, which means you don't have to rely on a tyre repair kit.
MPG fuel costs
"The Sorento should prove comparatively economical for a large four-wheel drive SUV. The manual gearbox is advertised with 41mpg, while the eight-speed automatic Sorento will return up to 38mpg."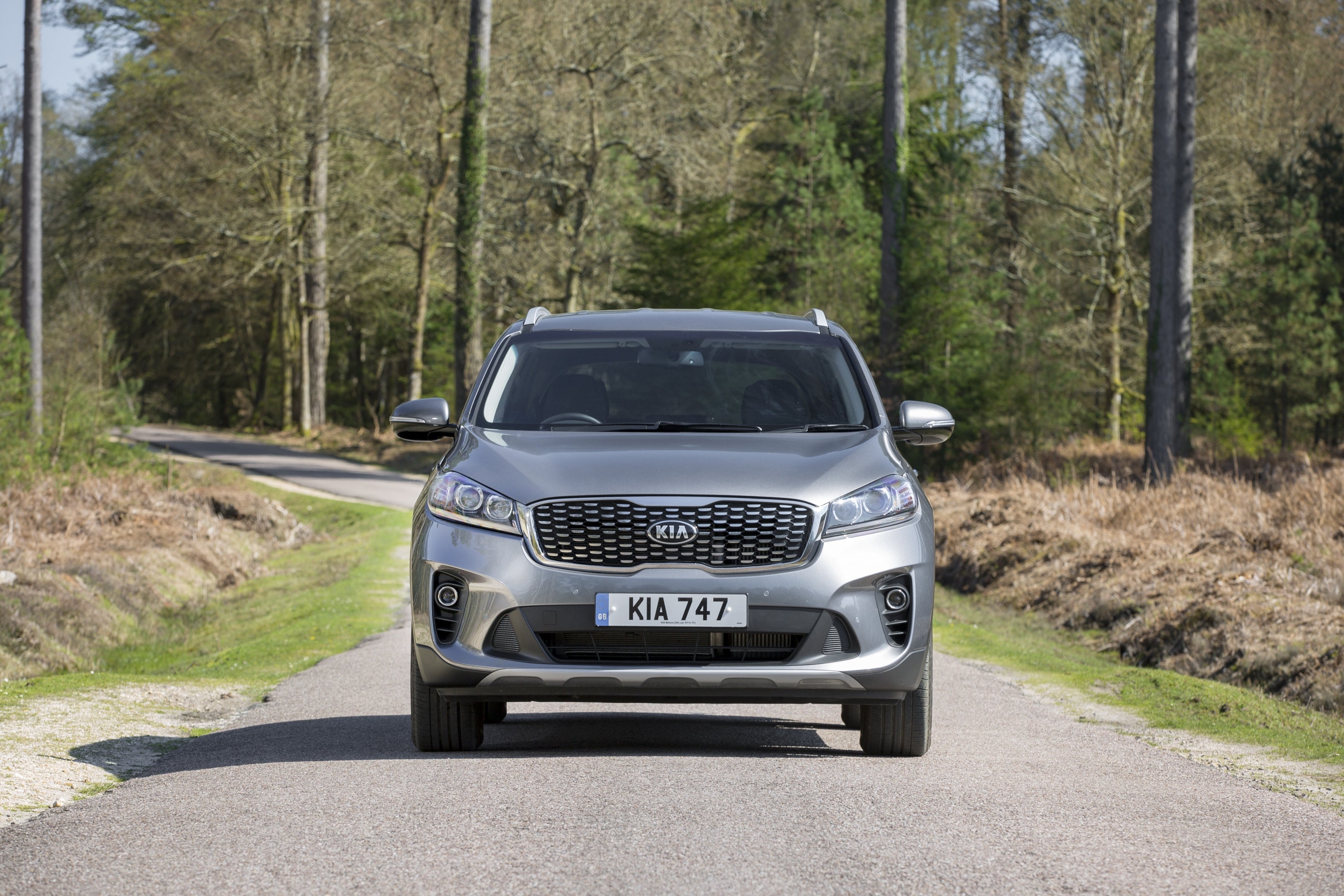 Real world fuel figures lower the official fuel figures to 35mpg for the manual transmission and 33mpg for the automatic.
Insurance groups and costs
Insurance costs are affordable, with a mid-spec Sorento in KX-3 sitting in Group 27. Entry-level KX-1 models are in Group 25, while the range-topping GT-Line models will push the Kia into Group 28.
VED
The Kia Sorento is affordable to tax, with VED rates ranging from £205 - £240 for the older models registered from 2015 - 2017. On 1 April 2017 the VED system was changed to a flat rate of £150 which means these are the cheapest version of the Sorento for road tax.
However, be warned, if you buy a car that cost over £40,000 when new then you'll be liable for the 'premium road tax rate', which adds an additional £325 per year - £475 in total - for five years in which the standard rate is paid (from the second year the vehicle is taxed)
How much should I pay for a used Kia Sorento?
"Kia launched this, the third-generation of the Sorento, in 2015 and launch models can be found on the used market from £15,000."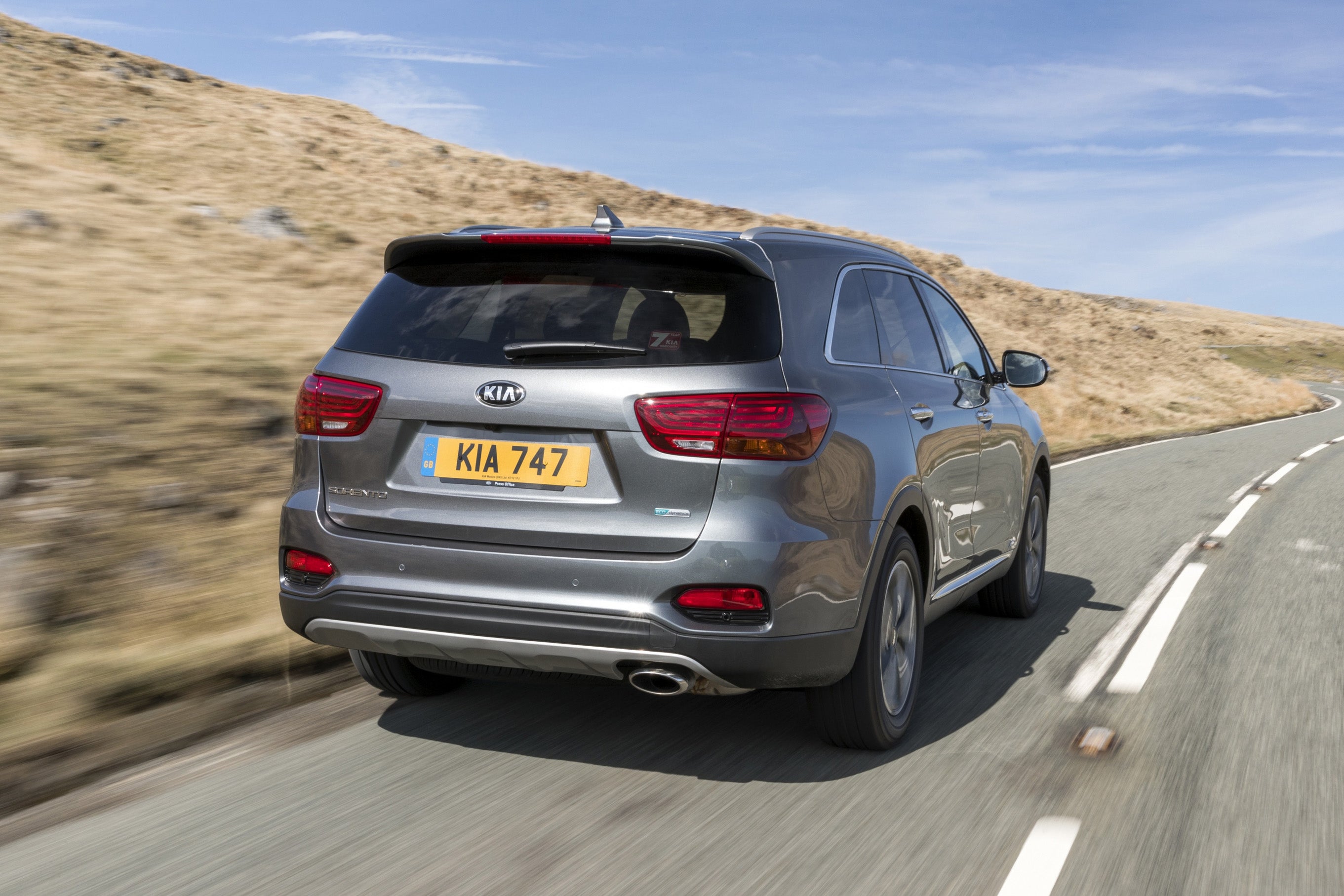 What's more, backed by Kia's huge seven-year-warranty, a 2015 car will still have some of its manufacturer cover still left on its books.
Three-year-old version of the Sorento will command up to £26,000, with the desirable GT Line models commanding the highest prices. However, if you care more about value than style, you may be more interested in the well-equipped KX-2 models which start in the region of £21,000.
The Sorento is one of the best seven-seaters on the market and this means deals on nearly new models are rare. However, if you find a pre-reg model with delivery mileage, you can save up to 15% against the list price. But be quick, these models do not tend to hang around on forecourts for long.
Trim levels and standard equipment
The Sorento range starts with the base-level KX-1 trim, which is usually overlooked in favour of the better equipped KX-2. That said, even in its most basic form, the Sorento gets lots of kit, with 17-inch alloy wheels, darkened privacy glass (for the rear windows), parking sensors, reversing camera and seven-inch touchscreen infotainment system.
KX-2 models add 18-inch alloy wheels and replace the basic seven-inch touchscreen with an eight-inch unit that includes navigation. You also get black leather heated seats and ambient interior lighting.
The KX-3 strikes the best balance between equipment and price, with a premium 10-speaker audio system and electronic adjustment for the driver's seat. KX-3 also gets the best level of safety tech, with lane guidance assist and a high beam function that will automatically lower the lights when an oncoming vehicle is detected.
The GT-Line, which is based on the well-equipped KX-2 model, gets additional kit that includes electric front seats, keyless entry and start, a seven-inch dash display and a speed limit warning system.
Kia throws everything at the GT-Line S, however, including ventilated front seats, adaptive cruise control, corner-tracking LED headlights, automatic parking, a surround-view camera and a high-end sound system.
Ask the heycar experts:
common questions
Is the Kia Sorento expensive to run?
The Sorento is powered by a powerful 2.2-litre turbodiesel engine. The manual version is advertised with 41mpg, while the automatic Sorento will return up to 38mpg. However, Real MPG fuel figures from the consumer website HonestJohn.co.uk lowers the official fuel figures to 35mpg for the manual transmission and 33mpg for the automatic.

Is the Kia Sorento a good family car?
Practical, easy to drive and comfortable, the Kia Sorento is a large family SUV that receives high praise from car journalists and owners alike. All versions are well-equipped with things like alloy wheels, touchscreen infotainment, parking sensors and a reversing camera fitted as standard across the range.

Is the Kia Sorento a 4x4 SUV?
All versions of the Kia Sorento SUV are large, practical and fitted with 4x4 four-wheel drive as standard. You also get added peace of mind with Kia's comprehensive seven year/100,000 mile warranty that is fully transferable between owners.

Keep me updated by email with the latest advice, news and offers from heycar
By submitting, you agree to our
privacy policy
.
Popular models
Similar models