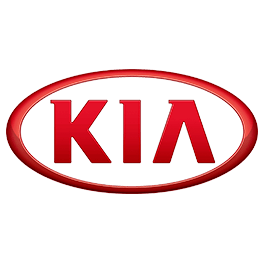 Kia Sportage Review 2021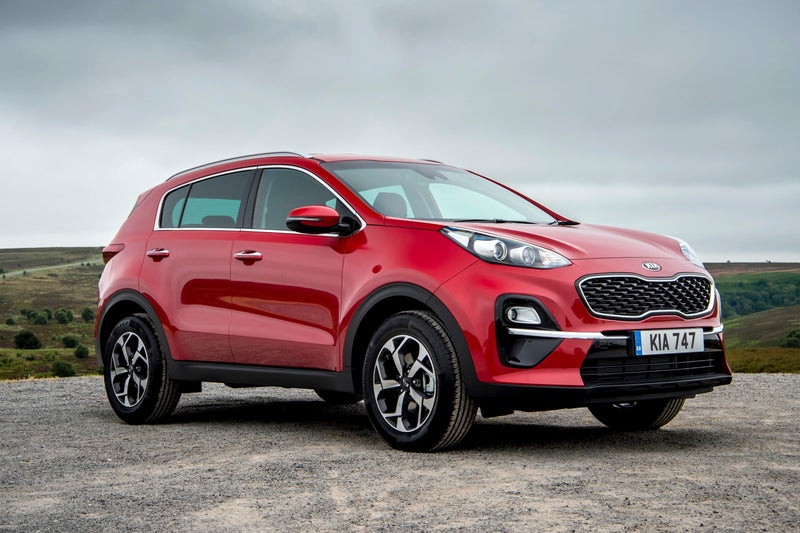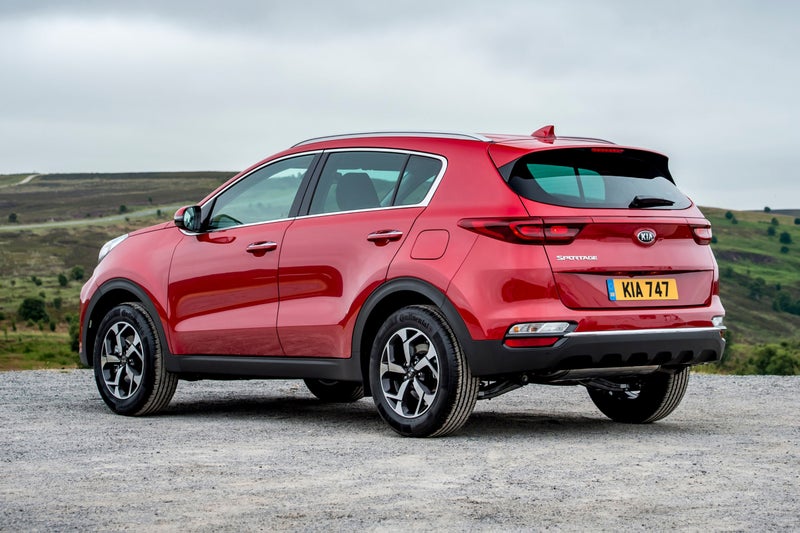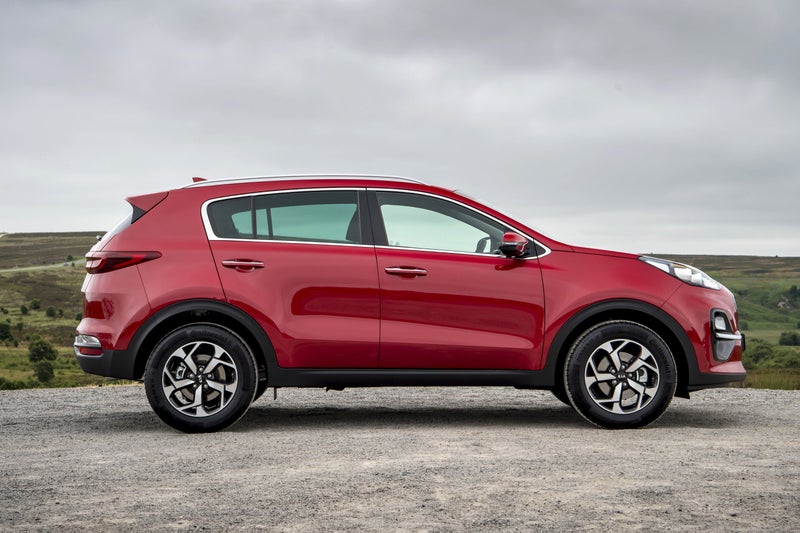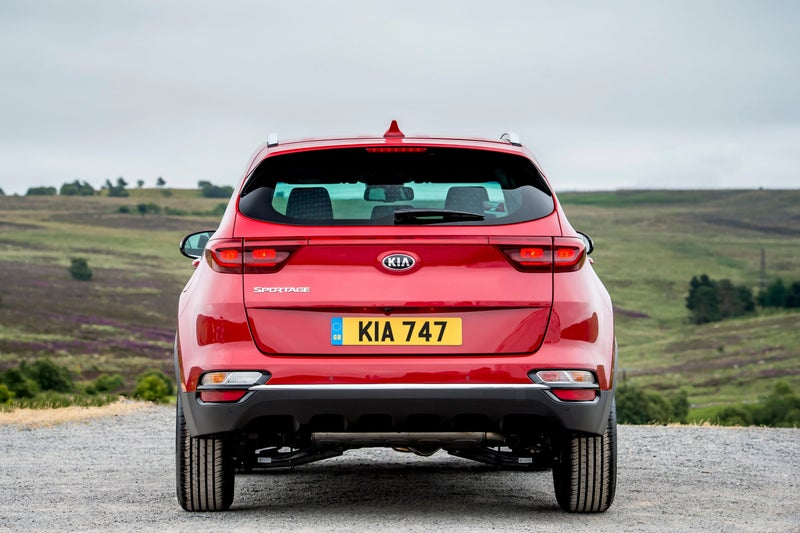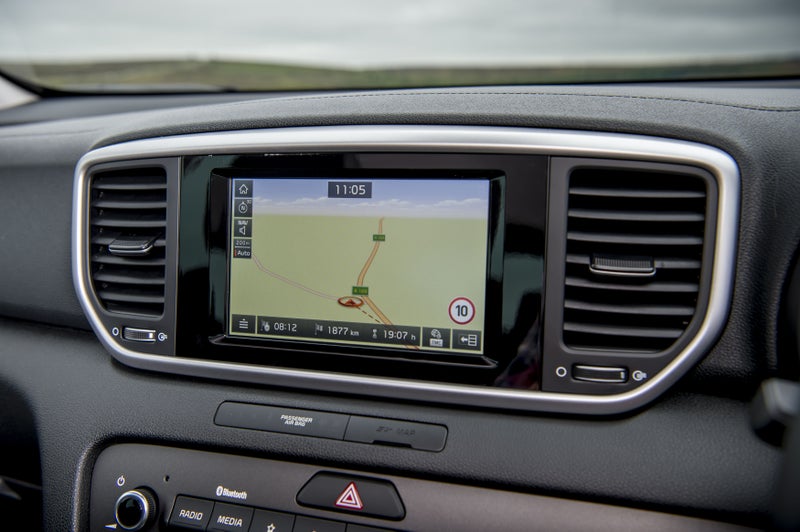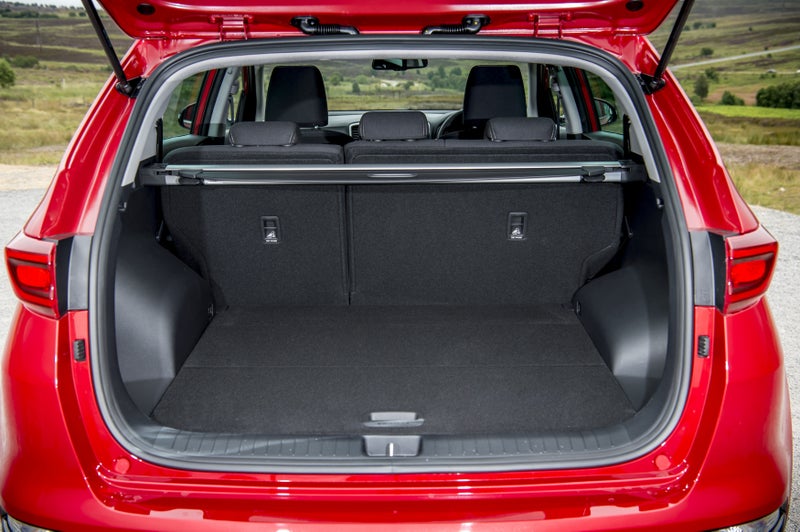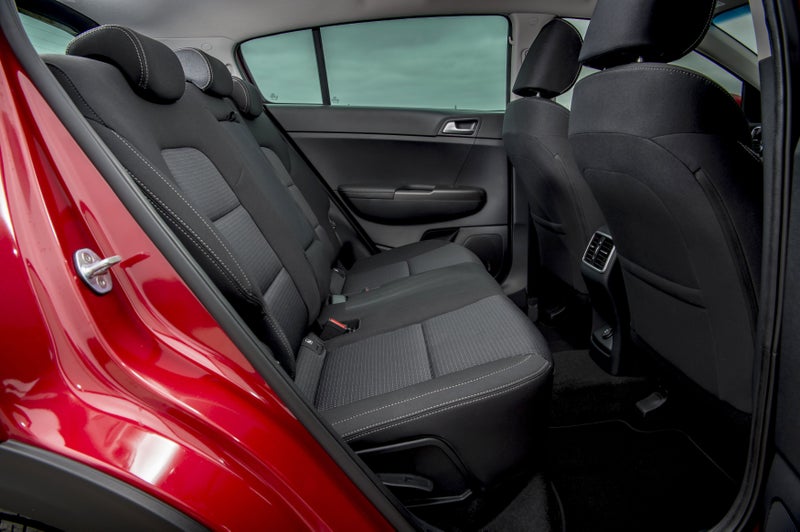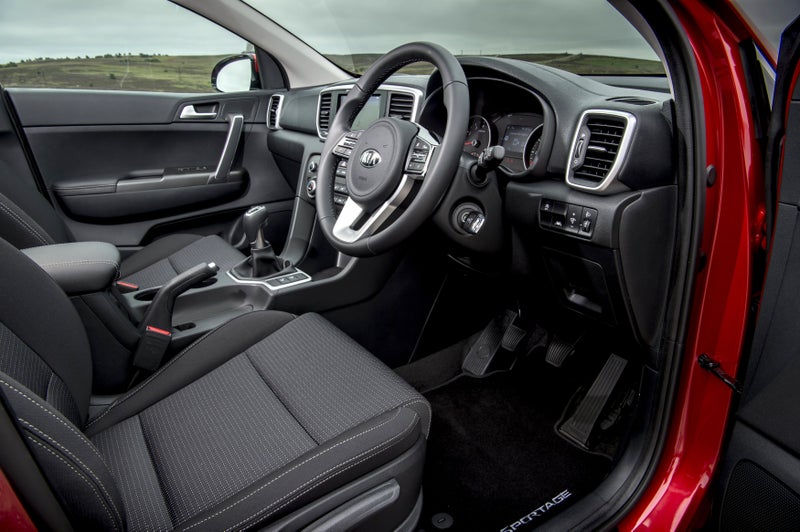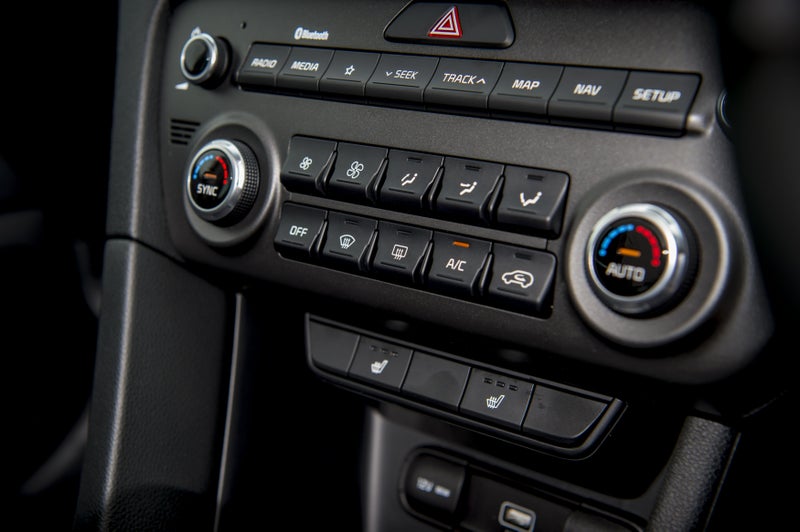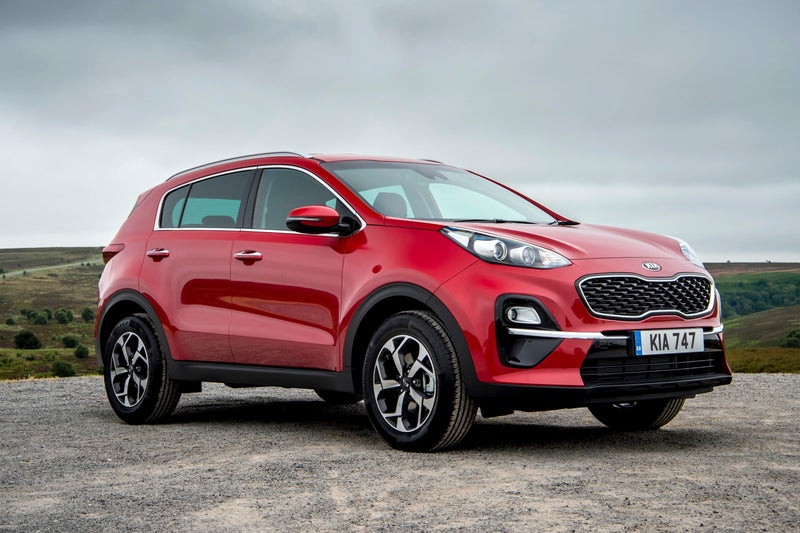 1/10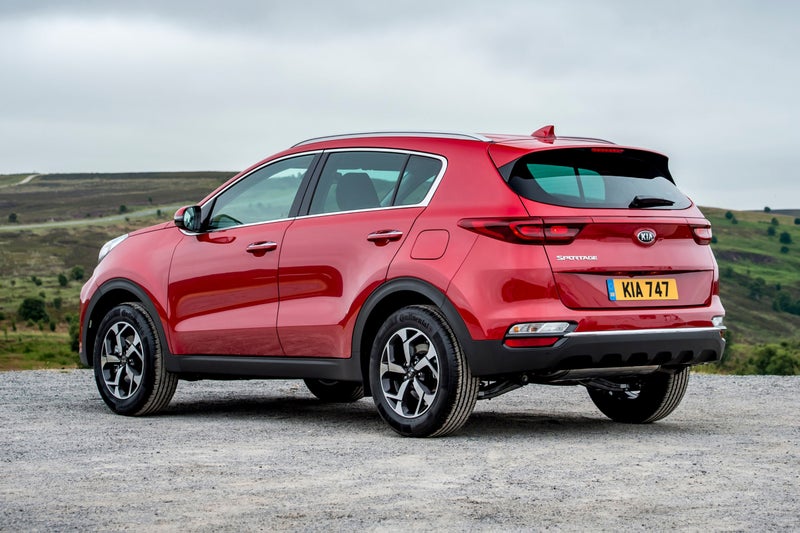 2/10
3/10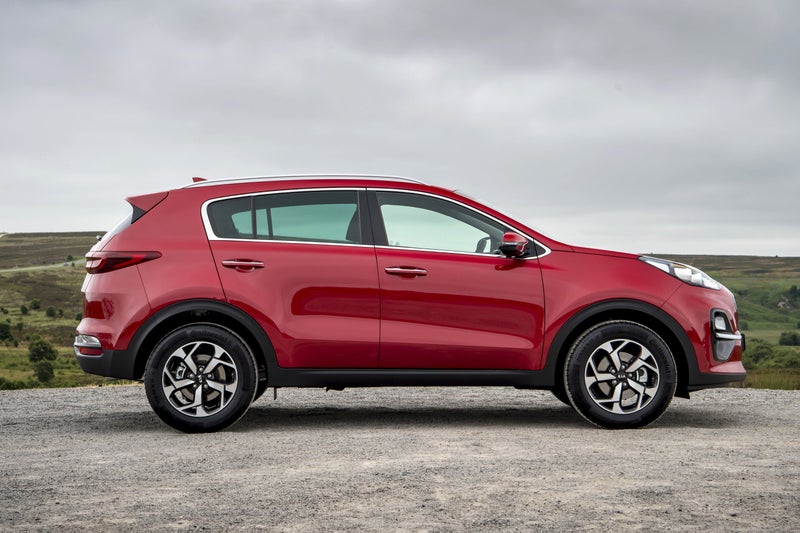 4/10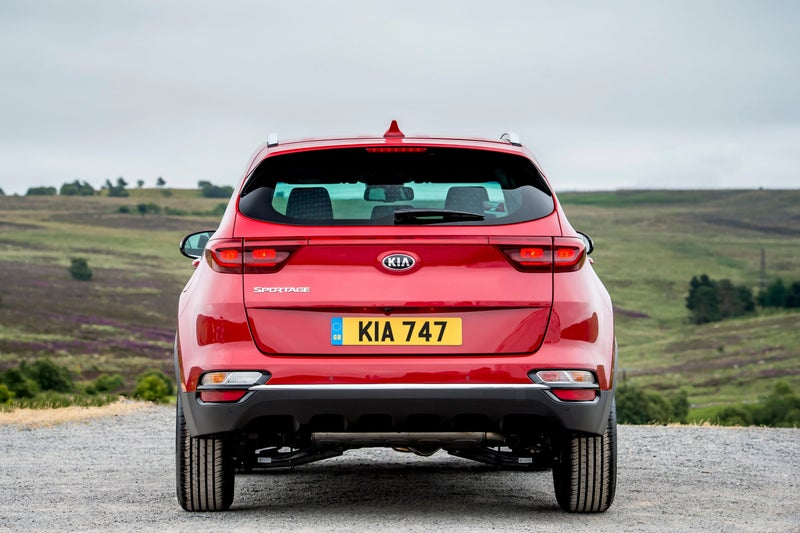 5/10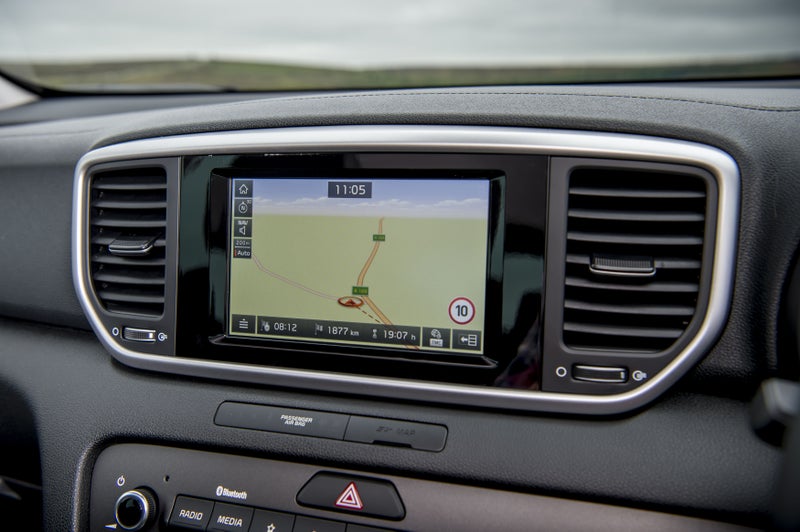 6/10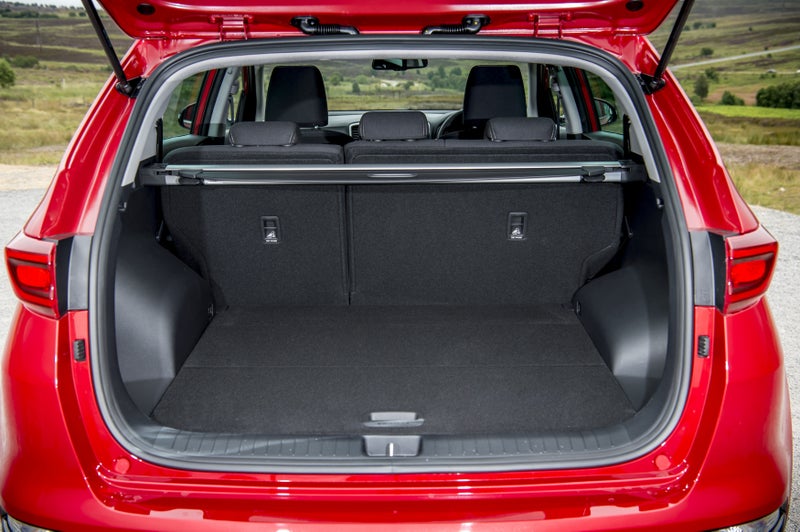 7/10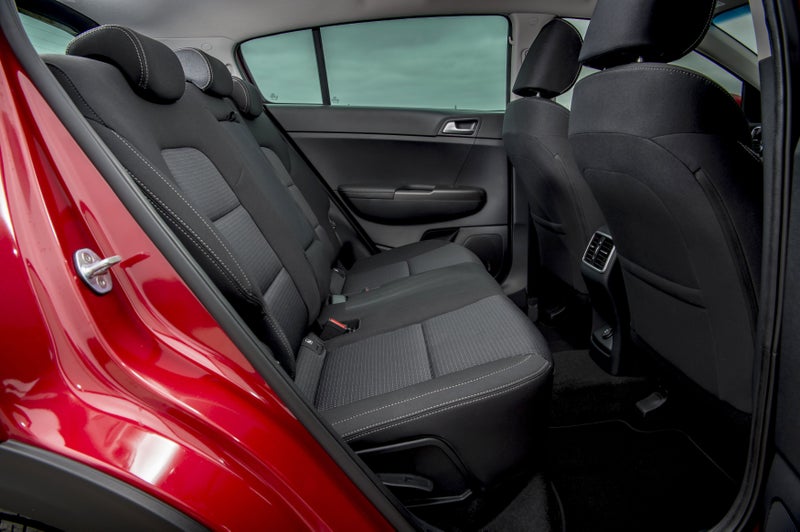 8/10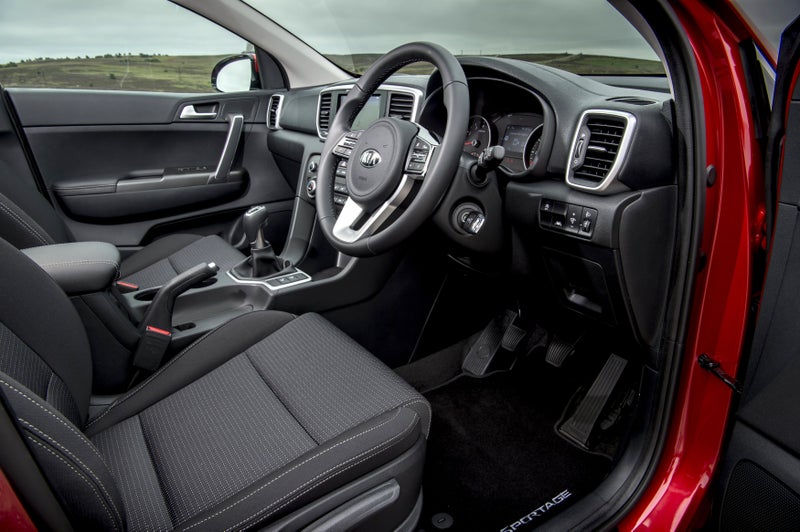 9/10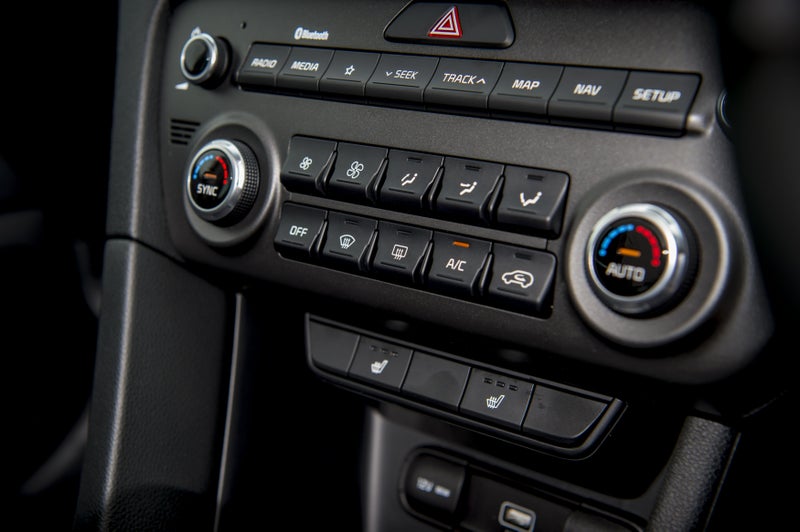 10/10
Launched in 2016

SUV

Petrol, diesel
Launch year

2016

Body type

SUV

Fuel type

Petrol, diesel

Written by
heycar editorial team

heycar rating
Deservedly popular and good-value SUV
Best bits
Well-made and good value for money
Practical and roomy for growing families
Seven-year warranty
Not so great
Weak petrol engines
Rivals are more invigorating to drive
Not everyone likes the styling
Read by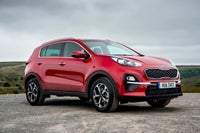 Overall verdict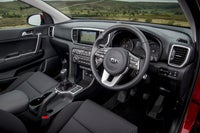 On the inside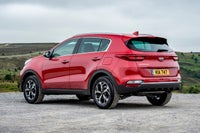 Driving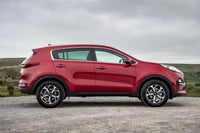 How much does it cost to run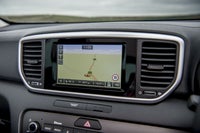 Prices, versions and specification
Overall verdict on the Kia Sportage
"The Kia Sportage has proven to be a real hit, thanks to a winning combination of affordability, practicality, a decent drive and stylish good looks. It's even more appealing today, following a well-judged 2018 facelift and the introduction of efficient engines."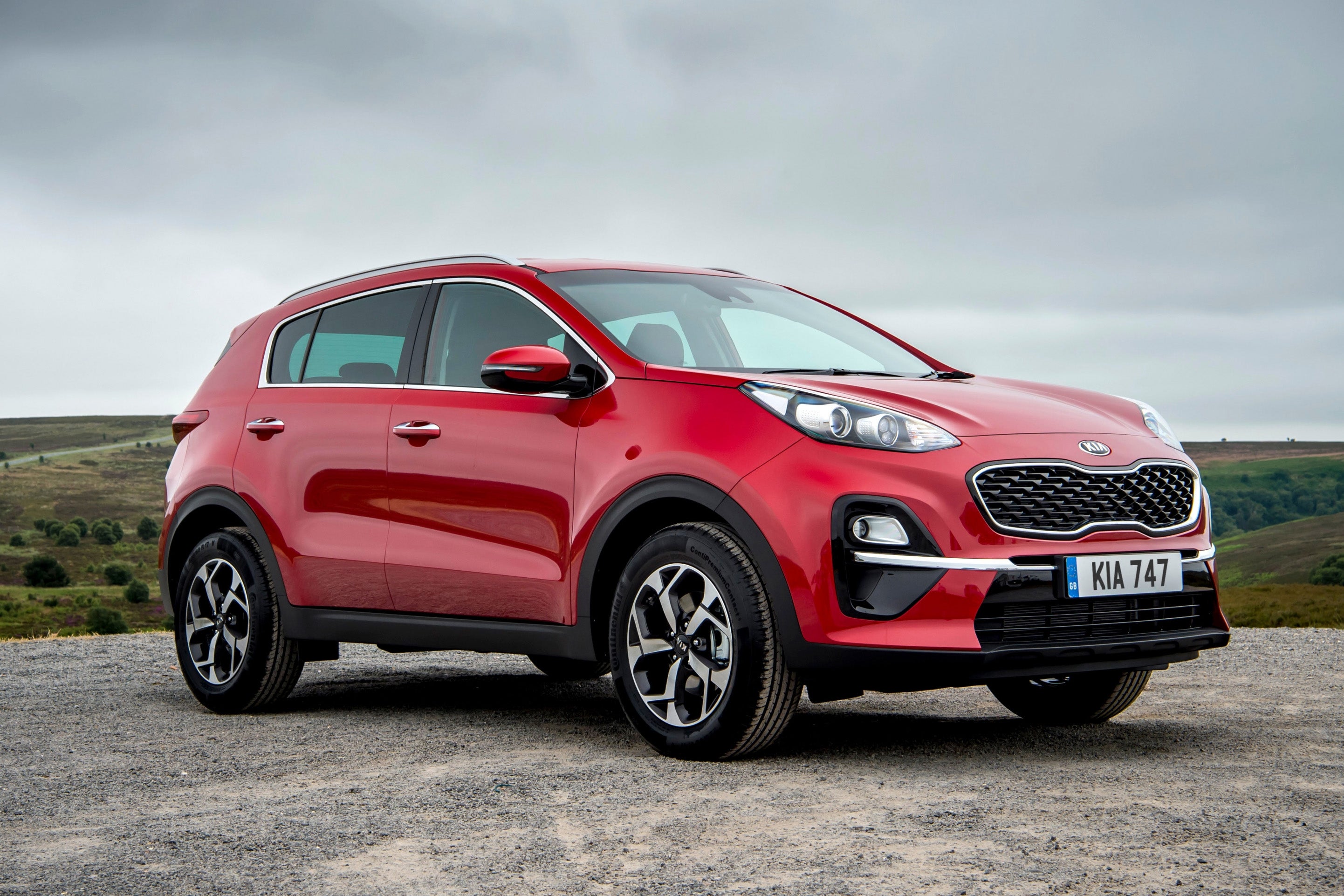 The Kia Sportage success story started with its predecessor, launched in 2010. This was a little short of a revelation compared to the prosaic model that came before it. The car's launch saw the Sportage's appeal and desirability skyrocket, and that momentum has accelerated with this version. Meanwhile, next year, there will be an all-new car. If you can't wait that long, read our Kia Sportage review to find out why this current car has proved so popular.
The Kia Sportage is a premium-looking vehicle. Its distinctive front end was a bit of a surprise for some at launch, but is ageing well. We particularly like the latest models with their built-in LED running lights, which look a bit like those in the Porsche Macan. The side profile is very clean and upmarket, and the rear is tidy. Even some of the colours Kia offers on the Sportage ooze desirability, particularly the punchy bright blue and rich metallic red.
It has the familiar Kia appearance inside, with a large touchscreen mounted high up on the dashboard and a mass of buttons beneath. This bit, if we're being honest, is starting to look a bit dated, but continually upgraded infotainment tech does help. The Kia Sportage's interior is largely finished in moody black plastic with chrome highlights picking out details such as the air vents and heater dials. We like the steering wheel and its clear, easy-to-use buttons.
To drive, the Kia Sportage is not the most dynamic of vehicles, and doesn't offer the sporty sharpness of a Ford Kuga. But it's a fine all-rounder, with a cushioned ride quality and reasonably accurate steering. Even models with larger wheels don't get too irritable – fortunate, because many versions do wear the eye-catching 19-inch wheels.
For years, the Kia Sportage range has been centred around diesel engines. Again, they're fine, without being spectacular. Recently, 48-volt mild-hybrid technology has been added to the 1.6-litre versions, giving them a little more responsiveness to the accelerator and extended 'engine-off' stop-start to save fuel.
You're better off with diesel than petrol with the 2021 Kia Sportage. The non-turbo entry-level petrol engine is weedy and needs revving to release its power, while the turbocharged version is far too thirsty. Most Sportages are sold with a manual gearbox, which is slick and light – and an electronic parking brake option makes life easy during fully laden hill-starts.
Kia includes a decent level of standard equipment even on base models of the Sportage. Instead of using trim names, the firm uses numbers from 1 to 4 instead, plus sporty-look versions called GT-Line and GT-Line S. Higher-grade Kia Sportages have genuinely luxurious features, including air-conditioned seats fitted to range-topping models.
The Kia Sportage was facelifted in 2018: Kia introduced some new engines (including a better 1.6-litre diesel), a redesigned front bumper and neat full LED headlights.
Then there's Kia's famously superb warranty. It covers vehicles for seven-years or 100,000 miles, and really demonstrates the brand's reliability credentials. Research shows some people really do choose a Kia over a rival car because of the warranty. With the Sportage, they're getting a fine all-rounder thrown in, too and one of the best family SUVs going.
Comfort and design: Kia Sportage interior
"The Kia Sportage is a smartly-finished car with a welcoming interior."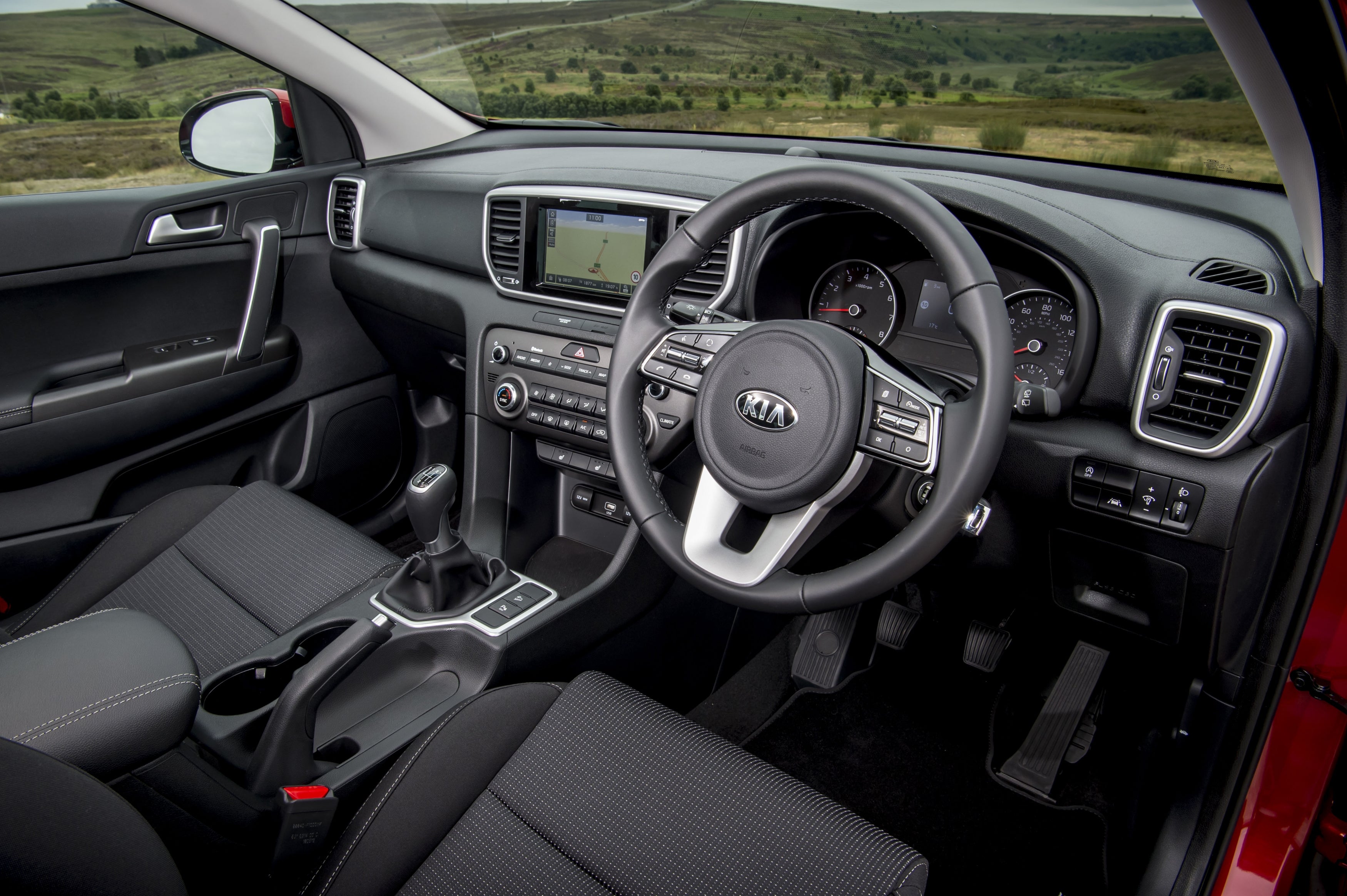 The Kia Sportage's interior has a quality feel, backing up that generous new car warranty, while higher-grade models have a stitched covering for the dashboard that gives a Germanic appearance. The colour schemes are rather Teutonic, too: lots of black plastic and dark upholstery.
The steering wheel is nice to hold and the buttons on it are clear and logical – not always the case on modern cars. Chunky column stalks feel good and the instruments are easy to read. The screen between the dials looks a bit dated now, but it does provide a comprehensive array of information.
In the centre of the Kia Sportage's dashboard is a wide colour touchscreen. These have gradually grown in size and clarity in the years this Sportage has been on sale. Having it mounted high makes it easy to use, as it's simple to glance away from the road and operate it.
Below the touchscreen are three rows of buttons – four rows if you have heated seats fitted – that are a bit of a jumble. Carmakers are trying to cut back on the number of buttons in modern cars, and the scattering of them in the Sportage does date the interior somewhat. There are yet more on the centre console, for the parking sensors and, where fitted, the electronic handbrake, and even more by the driver's right knee. At least models with dual-zone climate control will let you set the temperature and forget it.
The dashboard has a nice driver-oriented layout, and posher grades have some smart trim inlays, including a piano black centre console. The design might be showing its age in places, but it's still a nice enough place to be.
Handling and ride quality: What is the Kia Sportage like to drive?
"Being a family-friendly SUV, Kia has prioritised comfort and stability, rather than ultimate handling sharpness. It's a comfortable car to drive, particularly regular models with smaller alloy wheels than the pricier versions."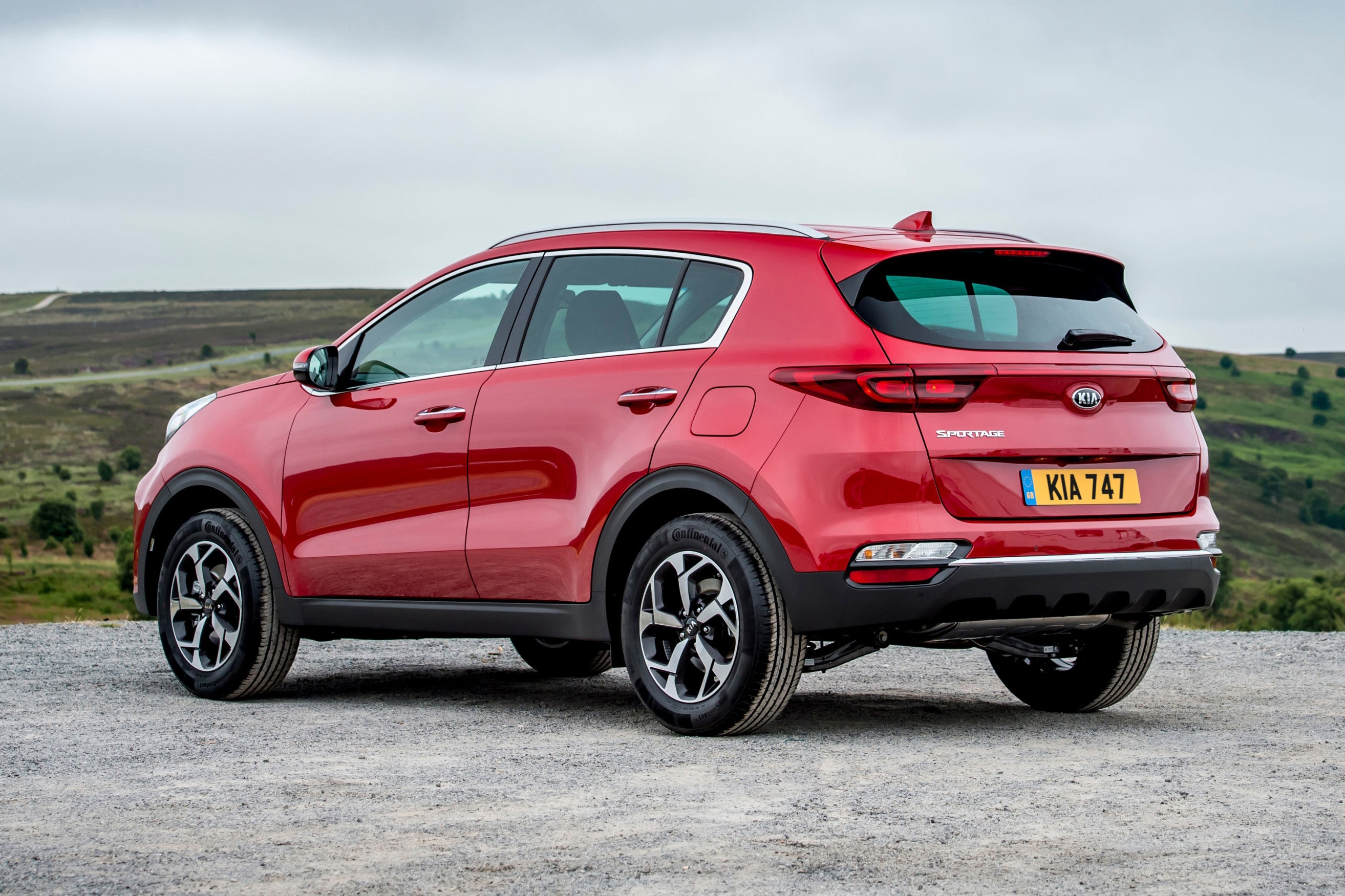 Kia Sportages with 19-inch alloys can be a bit firmer and more jostling, but even they are pretty decent, considering. The stiffest Sportage is the GT-Line S version, which has firmer suspension and can be a bit grumbly over poor roads. We prefer the setup of the regular cars.
The steering is light and easy on the Kia Sportage, which is always nice to find in a large vehicle such as this (you might have to spin the wheel a bit more as you move back and forth in tight car parks). It doesn't particularly have much feedback at speed, but it's stable and secure enough. The same goes for the Kia Sportage's handling, which isn't all that dynamic, but has a sure-footed feel.
The Sportage is not a car you will be itching to take for a blast on a winding country road, but it won't prove challenging if you do so. It doesn't roll too much, body control isn't bad over undulating roads, and if you want something a bit sharper still, the GT-Line S has a slightly firmer feel for a bit more behind-the-wheel dynamism.
MPG and fuel costs: What does a Kia Sportage cost to run?
"Early 1.7-litre CRDi Sportage models have good fuel economy on-paper, with the less powerful 114PS versions claiming over 60mpg."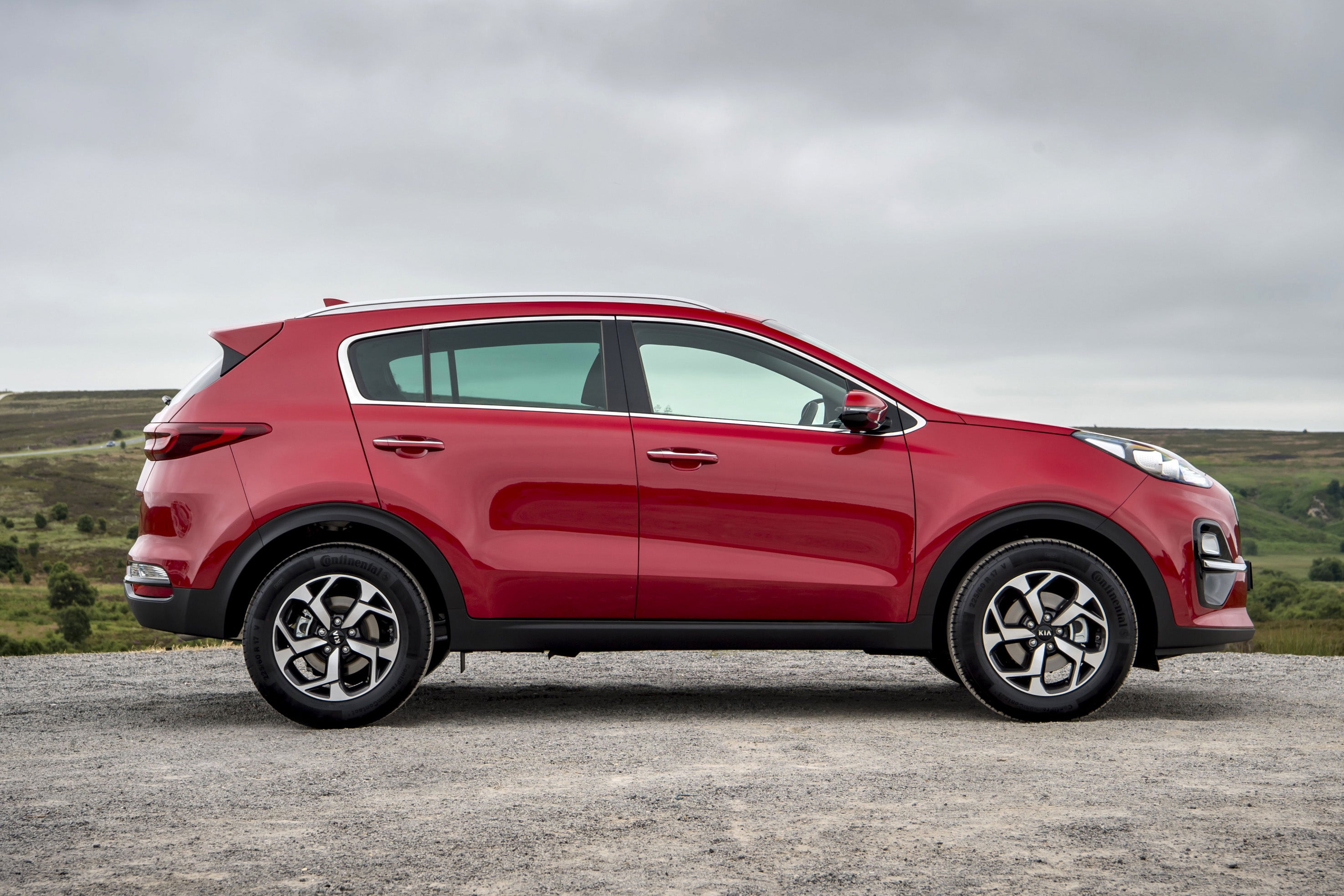 This was following the earlier and less strict NEDC fuel economy test, though. Although the latest 1.6-litre CRDi Ecodynamics+ seems well behind on 52mpg, this is likely to prove a more realistic real-world figure – and the 1.6-litre is almost certain to be more fuel-efficient in daily use than the 1.7.
Other engines are a bit on the thirsty side, which will push up fuel costs. The 2.0-litre diesel versions aren't great, the non-turbo petrol has to be worked hard, which impacts MPG, and the turbocharged 1.6-litre seems a particularly thirsty engine in real-world use. For lowest fuel costs, stick with the smaller diesels.
How much should you be paying for a used Kia Sportage?
"Prices for the first 2016 Sportage models have yet not dipped below £10,000. These will be base-spec Kia Sportage 1 grade, lacking the equipment of newer versions, but they won't have any more than average miles on the clock, and are a good entry point to the range."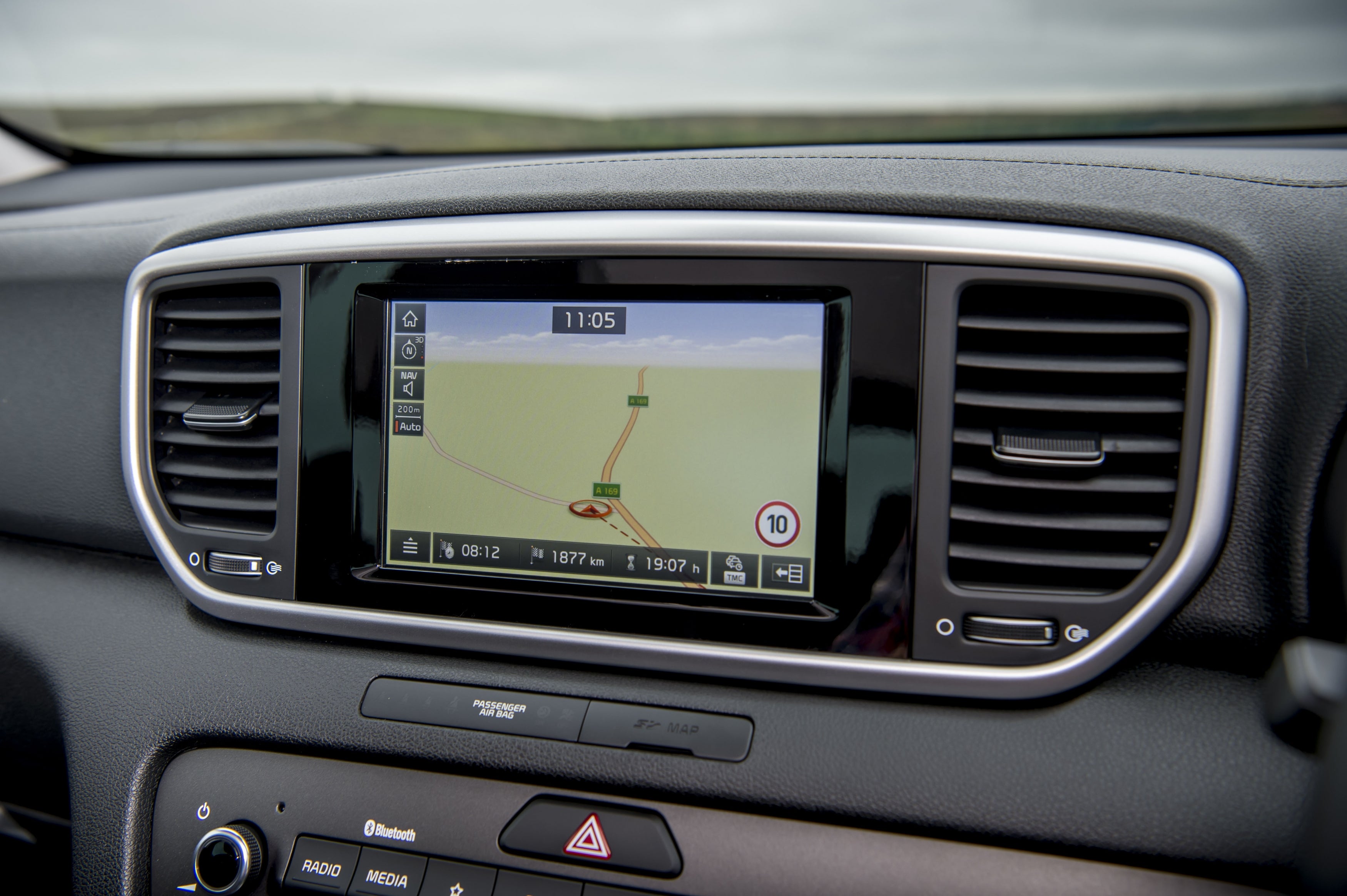 Our favoured 1.6-litre diesel versions – that's 2018-on cars – start from around £17,000. This represents a good saving over the brand-new list price. Some of the cheapest Kia Sportages will have covered above-average mileage, but may still work for you.
The sheer popularity of the Sportage means there is a good amount of choice on the used market, many of them sold through manufacturer-approved schemes.
Ready to get your top quality Kia Sportage?
All cars come with a warranty
Selected dealers only
All quality checked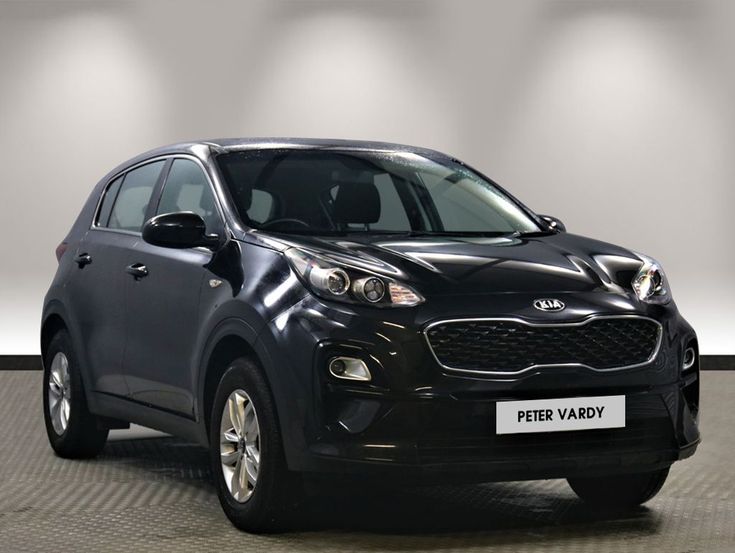 Kia Sportage
1.6 GDi ISG 1 5dr
PCP: £339.76/mo
Representative example: Contract Length: 36 months, 35 Monthly Payments: £339.76, Customer Deposit: £2,737.00, Total Deposit: £2,737.50, Optional Final Payment: £6,847.00, Total Charge For Credit: £3,226.10, Total Amount Payable: £21,476.10, Representative APR: 9.9%, Interest Rate (Fixed): 9.45%, Excess Mileage Charge: 4.8ppm, Mileage Per Annum: 10,000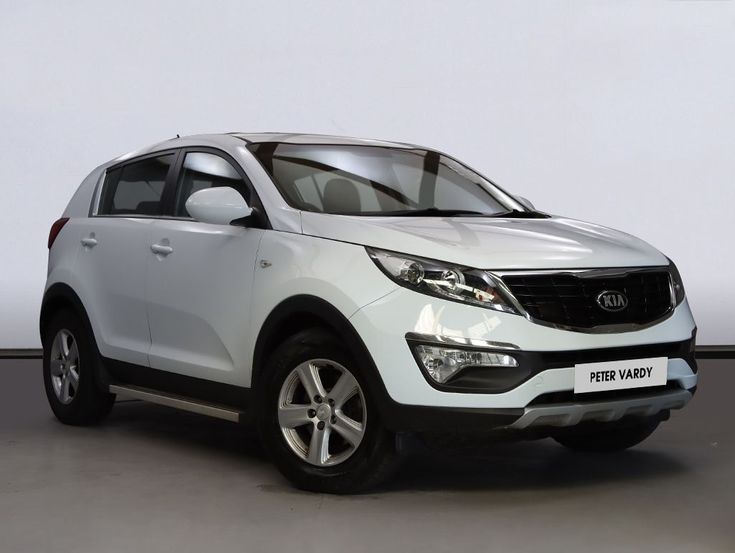 Kia Sportage
1.6 GDi 1 5dr
Carz Aberdeen

Aberdeenshire, AB166LA
HP: £265.39/mo
Representative example: Contract Length: 36 months, 36 Monthly Payments: £265.39, Customer Deposit: £1,462.00, Total Deposit: £1,462.50, Total Charge For Credit: £1,266.54, Total Amount Payable: £11,016.54, Representative APR: 9.9%, Interest Rate (Fixed): 9.39%
Is the 2021 Kia Sportage right for you?
Family SUVs are among the most sought-after new cars in the UK right now. Those who used to buy a family hatchback now err towards an SUV – and the fact that a Kia Sportage costs from a similar price to a mid-range Ford Focus certainly explains its appeal.
The Kia Sportage is a practical car, with a high-up, commanding seating position for those in the front and a very impressive amount of space for those in the rear. In this regard, it is almost MPV-like in its passenger-friendliness. The boot is a decent size, too: not quite as large as an MPV, but a useful enough shape and size. Even the plastic wheel arch extensions might prove usefully scuff-resistant in car parks.
What really gives the Sportage a boost over the competition is the value for money it offers. You get a quality vehicle and a lot of features as standard for similar to, or less than, what you'd pay for a rival from Volkswagen or Honda. This is key to the Sportage's considerable success.
What's the best Kia Sportage model/engine to choose?
We think the latest 1.6-litre CRDi Ecodynamics+ diesel is the best Kia Sportage engine, particularly given the useful boost in response delivered by its 48-volt mild-hybrid technology. It has a decent 134PS and is capable of averaging over 52mpg. Even the DCT auto is much more economical than earlier Kia automatics.
The latest model line-up comprises good-value 2 and 3 versions, but we like the eye-catching Kia Sportage GT-Line variants, which offer a lot of stand-out appeal for a sensible price tag. GT-Line S is a step too far, so if you want a more luxurious model, look for a deal on a Kia Sportage 4.
What other cars are similar to the Kia Sportage?
Quality and finish
The fact Kia offers such a generous new car warranty immediately reassures buyers this is a good quality car, and the robust interior reinforces this once they get inside. It feels solid, with excellent standards of assembly and a good finish.
The plastics are a bit hard in places, and don't quite have the low-sheen appearance of a premium vehicle, but they're robust and hard-wearing at the same time. Kia has also detailed the contact points with a chunky leather steering wheel, rugged door handles and a high-resolution central screen.
The Kia Sportage is tough enough to be family-friendly. The plastics in the rear are as sturdy as they look, so should shrug off the sort of intensive use growing families put them through. And remember, if anything does start to look a bit strange, there's that seven-year warranty to fall back on.
Special mention also goes to the exterior finish. The paint is deep, so a freshly-polished Kia Sportage will look particularly upmarket and attractive. That's reassuring to know if you're planning to keep it for the full seven years – or indeed longer.
Infotainment: touchscreen, USB, nav and stereo in the Kia Sportage
As standard, all Kia Sportage models feature an 8-inch touchscreen infotainment system. Impressively, sat nav is standard even on the entry-level version, while the mapping is Europe-wide and includes traffic messaging. The Kia Connected Services system is also standard, which features TomTom on-the-road information. Real-time traffic, speed cameras, local search and weather updates are all built in and available for use.
Every Kia Sportage also gets a reversing camera set within the screen, and the range-topping Sportage GT-Line S has a 360-degree around-view monitor for bird's eye parking simplicity. Rear parking sensors are standard across the range, with all but base 2 versions getting front parking sensors as well.
Apple CarPlay and Android Auto are standard on all cars, and the voice control button on the steering wheel is programmed into the smartphone pairing software. This means you can press the button and say 'Hey, Google' or 'Hey, Siri' and access your device hands-free.
A Kia Telematics system with further connected services is also built in, so you can download the Kia app and use your smartphone for extra functionality – although it is a bit fiddly to use. The kids will be delighted to find a rear USB charging port, to back up the one in the front, and the top-spec GT-Line S also gets a wireless mobile phone charger. We also love the premium eight-speaker JBL audio system in top-grade models, complete with a subwoofer, external amp and front centre speaker.
Space and practicality: Kia Sportage boot space
Front-seat occupants step up fairly high into the Sportage, which has a raised driving position compared to a regular hatchback that drivers find so appealing. There's a good view over the tall dashboard and the seat can be raised up very high to give shorter drivers a clear view over the bonnet – it goes up so high, in fact, the head restraint almost touches the roof. Drivers can see the contoured bulges on the bonnet, which helps them place the front end more accurately when parking. If you want to know measurements, the Kia Sportage's dimensions are just under 4.5m long and a little over 1.8m wide.
Models with electric seats have easy-adjust controls on the side of the seat, and the manual adjusters aren't too heavy. The steering wheel moves in and out, plus up and down, making it easy to get comfortable behind the wheel. The dashboard is practical, with cupholders, plenty of space for stowing smartphones, useful door bins and even a little storage slot in the driver's door pull. The centre cubby is reasonably deep and the armrest slides back and forth.
The rear seats are very spacious. There is plentiful legroom and even models with a panoramic glass roof have ample headroom for adults. The rear seat is wide, too, and there's lots of space under the front seats for feet. The Sportage is very accommodating and even the backrests of the rear seats can be reclined, making them more comfortable for a snooze on long trips.
The boot is wide, with a flat load lip making it easy to slide things in and out. There's a bit of intrusion from the wheelarches, but Kia has shaped them well enough so the space is still square and practical. The seats fold flat, which extends the Kia Sportage's boot space from 491 litres to 1480 litres. There's space beneath the boot floor to store the parcel shelf as well.
Some versions of the Kia Sportage also have an electric tailgate option, although it's a bit slow to whirr up and down. In fact, you might prefer sticking with the regular one – it's not too heavy to open and close, although shorter people might find reaching the handle a stretch.
What engines and gearboxes are available in the Kia Sportage?
We really like the latest 1.6-litre CRDi Ecodynamics+ diesel. It produces 134PS, and a 48-volt mild hybrid system gives it a small boost when the driver presses the accelerator. It feels more responsive than the earlier non-mild hybrid version in everyday use, even if it's not any faster when driven harder.
The 1.6-litre diesel is a better bet than the earlier 1.7-litre CRDi, which was replaced during the 2018 facelift. On-paper, power is similar but the newer engine is more efficient and smoother, even if it does still clatter a bit at low-revs (you'll notice this when, say, manoeuvring to park). Today, the diesel is available both as a manual and seven-speed DCT auto, plus with front- or all-wheel drive.
The 1.6-litre GDi petrol is the cheapest Sportage engine – and the slowest. It's too revvy and low on power for a vehicle like this, and 130PS doesn't go far as it lacks the torque to back this up. The diesel is far better. If you really want petrol, you'll need to take the 174PS T-GDi, which has a turbocharger to boost response. It's faster, but not as quick as you'd perhaps think, and it never feels as good overall as the diesel. For a while, Kia also offered a 2.0-litre diesel with 184PS, and this is a better choice for second-hand buyers seeking more power than the turbo petrol.
The six-speed manual gearbox is very light and easy-shifting, with a light clutch – although both clutch and accelerator can be a bit sharp, so it's a little easy to stall once you're used to it. The seven-speed DCT dual-clutch automatic is fine, with the snappy shifts this clever sort of gearbox is well known for.
Refinement and noise levels
The Kia Sportage is an impressively refined and smooth-running car. Once you've driven through the initial clatter of the diesel engines, they fade into the background and make just a murmur at motorway speeds. The turbo petrol is okay once up to speed as well – it's the non-turbo petrol that's the drag, because you have to rev it so much for any sort of meaningful response. It drones noticeably more on the motorway, too.
Road noise isn't bad on the Kia Sportage. Perhaps there's a bit too much tyre roar from models with 19-inch wheels, but bumps and thumps in the road surface are soaked up without fuss. There's little wind noise too, despite the Sportage's blunt nose, and the JBL stereo easily has the power to drown it all out, if you want to listen to something other than the Kia's mechanical machinations.
Safety equipment: How safe is the Kia Sportage?
Euro NCAP crash-tested this generation of Sportage in late 2015, awarding it a five-star safety score. Both adult occupant and child protection were rated highly: 90% and 83% respectively. Pedestrian safety was more middling, on 66%, but the Sportage did get a 71% rating for active safety assist features.
The latter gadgets include optional speed assistance and a lane-keep assist system, while autonomous emergency braking is also available. A seat belt reminder covers all five seats, as do the head airbags, although Isofix child car seat points only cover the two outer rear seats – not the passenger seat. An airbag cut-off switch is standard, though.
A blind-spot warning system is fitted to more upmarket Sportages, but all get a speed limit sign display, driver attention warning and high-beam assist. The latter allows main beam headlights to be left on – and auto-dips the headlights when it detects an oncoming car. The doors will automatically unlock when a crash is detected as well.
How reliable is a Kia Sportage?
With a seven-year warranty that can be transferred onto subsequent owners, you needn't be too concerned about the reliability of a nearly-new Kia Sportage. That said, it's not going to leave you stranded at the roadside – the model scored an impressive 9.81 out of 10 for reliability in a recent HonestJohn.co.uk Satisfaction Index.
There are very few common issues with the Kia Sportage. Owners occasionally report electrical gremlins (particularly with the infotainment system), while DPF (diesel particulate filter) issues can arise if you buy a diesel and don't cover enough long journeys. That's true for most modern diesels, though.
Insurance groups and costs
Another benefit of sticking with a smaller, lower-power Sportage is appealing and competitive insurance costs. The basic 1.6-litre petrol starts from group 11 (out of 50), with entry-level 1.6-litre CRDi Ecodynamics+ versions beginning at group 13. Even stylish-looking GT-Line models are competitive on insurance.
It's larger and more powerful engines that push up insurance costs for the Sportage. A GT-Line with the 1.6-litre turbo engine started off at group 20, and has since risen to group 21 – with the all-wheel-drive version nudging up to group 22.
VED car tax: What is the annual road tax on a Kia Sportage?
The low CO2 emissions of earlier diesels are beneficial for Sportage VED (road tax) costs. The 1.7-litre CRDi 114's CO2 emissions of 119g/km place it in band C for VED, which means a mere £30 a year. Even the more powerful version only costs £125 a year.
Contrast this with the steeper costs for the faster engines: CO2 of 175g/km for the 1.6-litre T-GDi hits it with an annual tax bill of £240.
No Kia Sportage currently falls into the expensive £40,000-plus car tax bracket, so all models registered since April 2017 will have a flat-rate bill of £150 a year.
Trim levels and standard equipment
Kia has chopped and changed several times with the line-up of the Sportage in the UK. Broadly, it has comprised 1, 2, 3 and 4, plus GT-Line and GT-Line S – with some numbers being left out at certain times (for example, you currently can't buy a new 4 or 1. Models with all-wheel drive carry 'KX' before the number.
Broadly, all get touchscreen sat nav, alloy wheels, LED running laps, electric door mirrors, four electric windows, air conditioning, automatic headlights and cruise control. Luxury features are gradually added as you move up through the range, and the alloy wheels grow in size.
Our choice trim is the Kia Sportage GT-Line, which has 19-inch alloys, LED rear lights, keyless entry with a start-stop button, LED headlights, black leather upholstery and a cool D-shaped steering wheel.
Learn more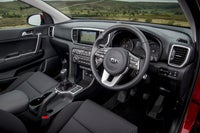 On the inside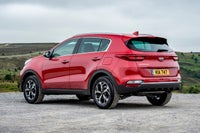 Driving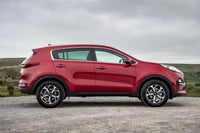 How much does it cost to run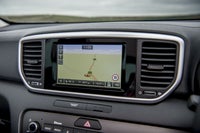 Prices, versions and specification
Ask the heycar experts:
common questions
Is the Kia Sportage a good car?
The Kia Sportage is an exceptionally good car and an easy SUV to recommend. It is well built, comfortable and is proving reliable too, while Kia's seven-year 100,000 mile warranty gives buyers great peace of mind.

What is the best Kia to buy?
The Kia Sportage makes a case for itself as the one of the best Kia models to buy as it's very competitive with other SUVs but compared like for like with many rivals, costs less. The Kia Picanto is another great buy, representing great value for money, as with all Kia models.

Is the Kia Sportage or Hyundai Tucson better?
The Hyundai Tuscon is marketed as a more premium car than the Kia Sportage and you will find a better quality interior finish, but overall there's little to choose between them. The Kia Sportage comes with a seven-year 100,000 mile warranty whereas the Hyundai Tucson has a shorter five-year warranty but with an unlimited mileage.

Answered by
heycar editorial team
Reviews of similar cars
Quality checked, all cars less than 8 years old and warranty included
Looking for other Kia cars?
Quality checked, all cars less than 8 years old and warranty included
Keep me updated by email with the latest advice, news and offers from heycar
By submitting, you agree to our
privacy policy
.
Popular models
Similar models