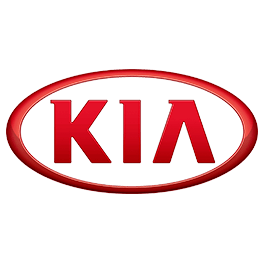 Kia Venga Review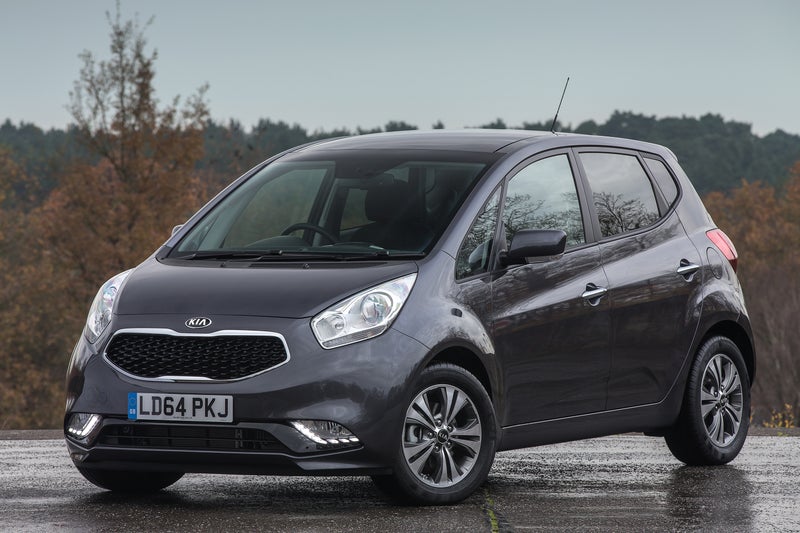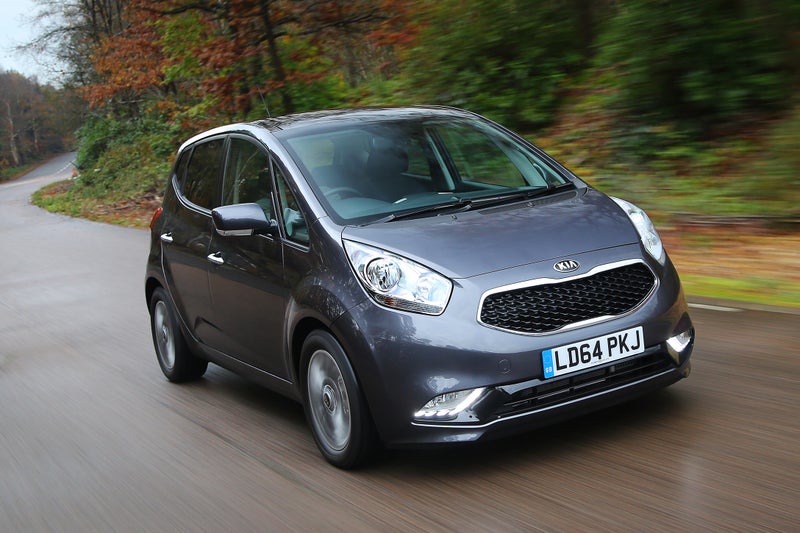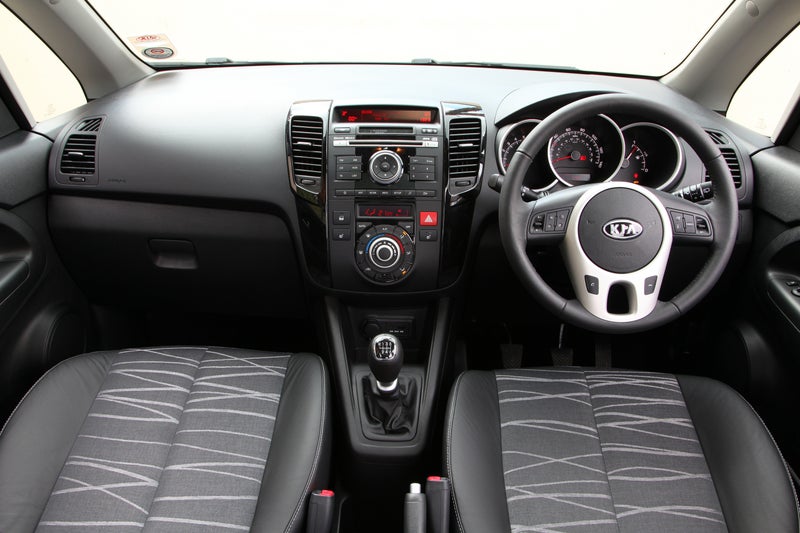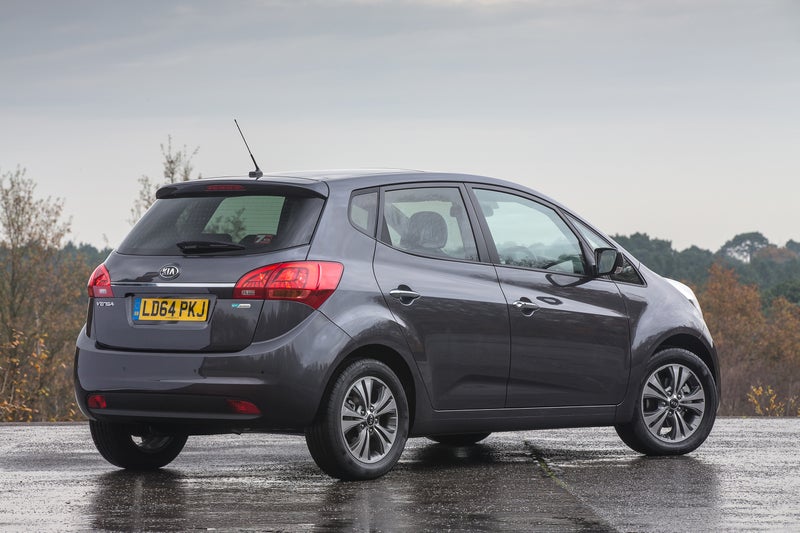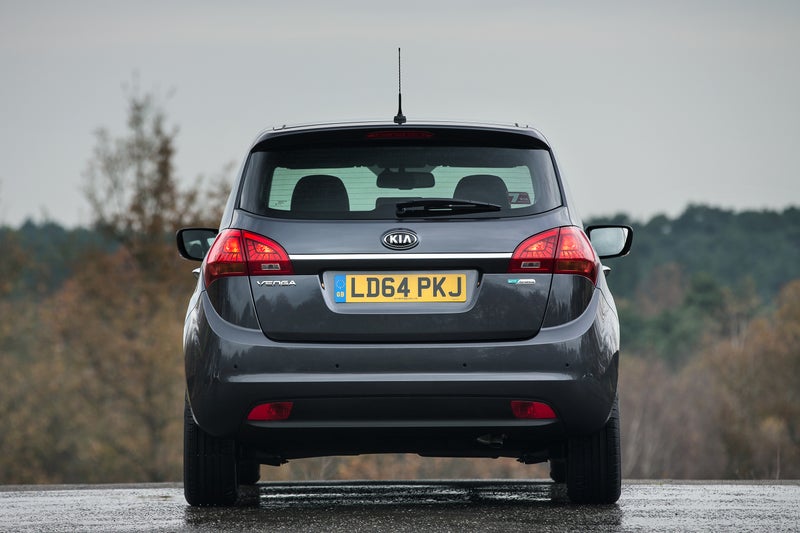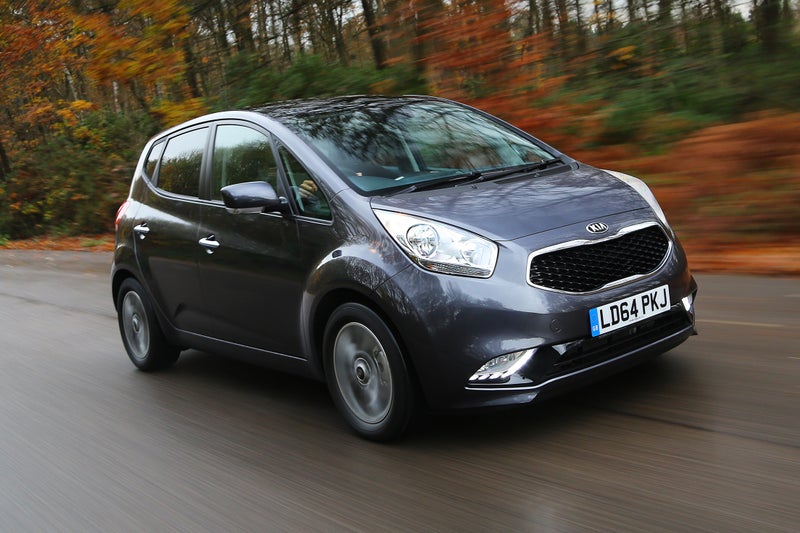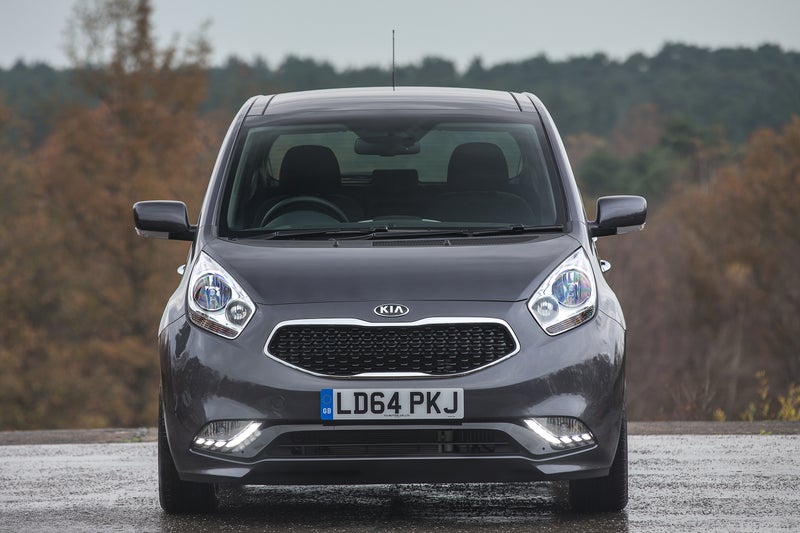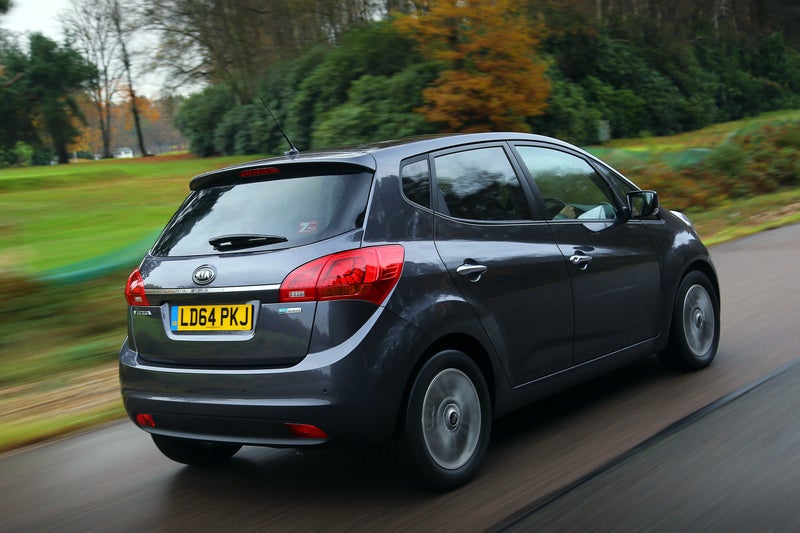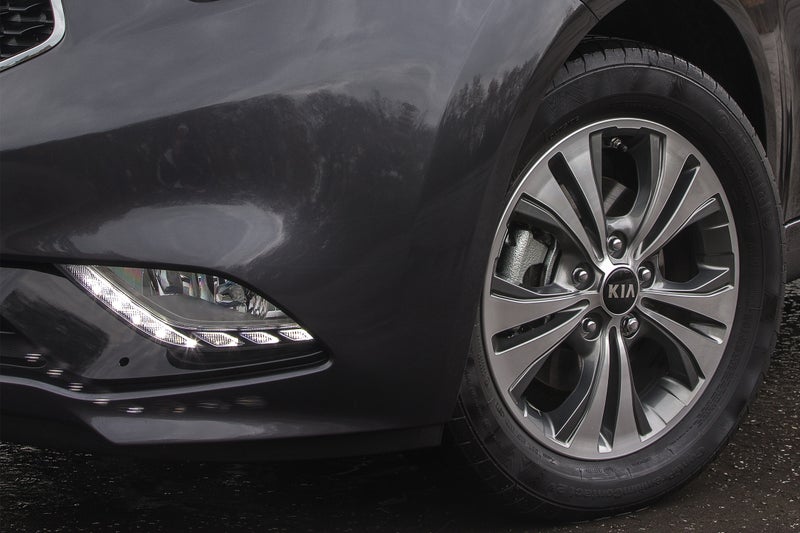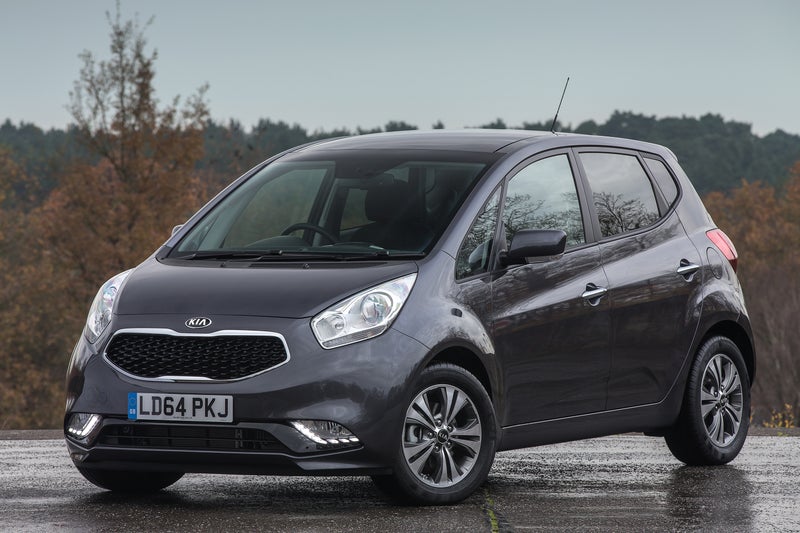 1/10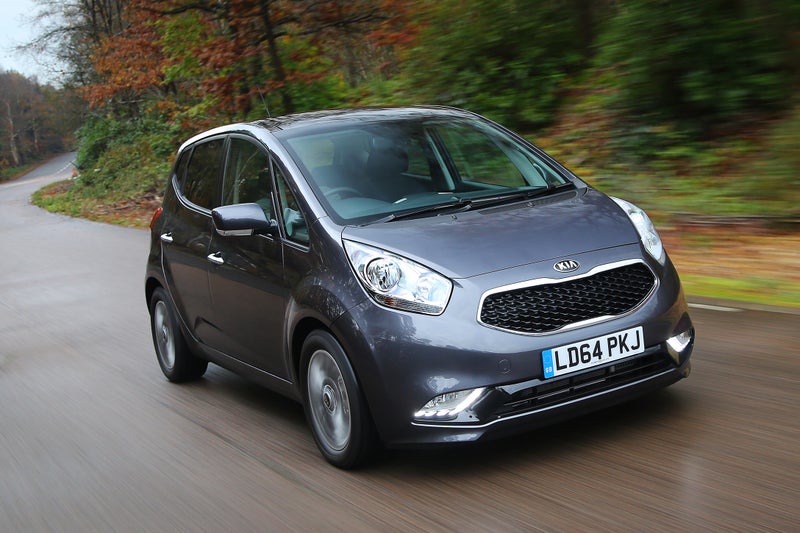 2/10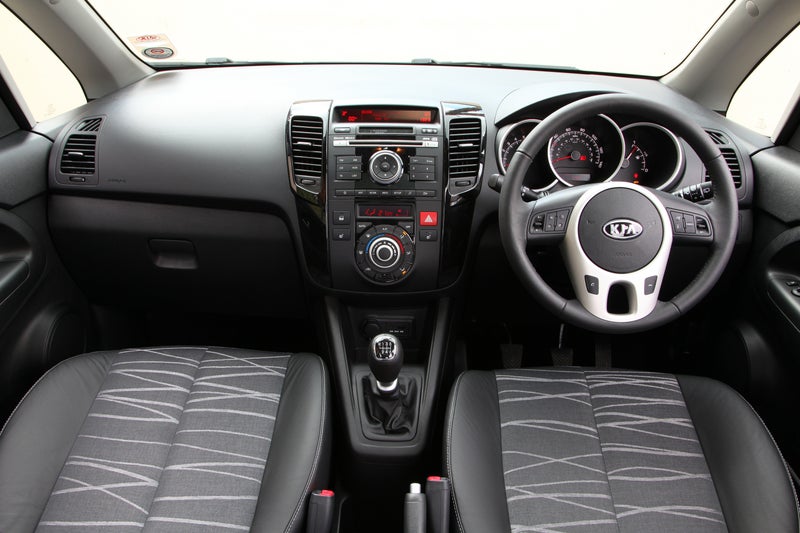 3/10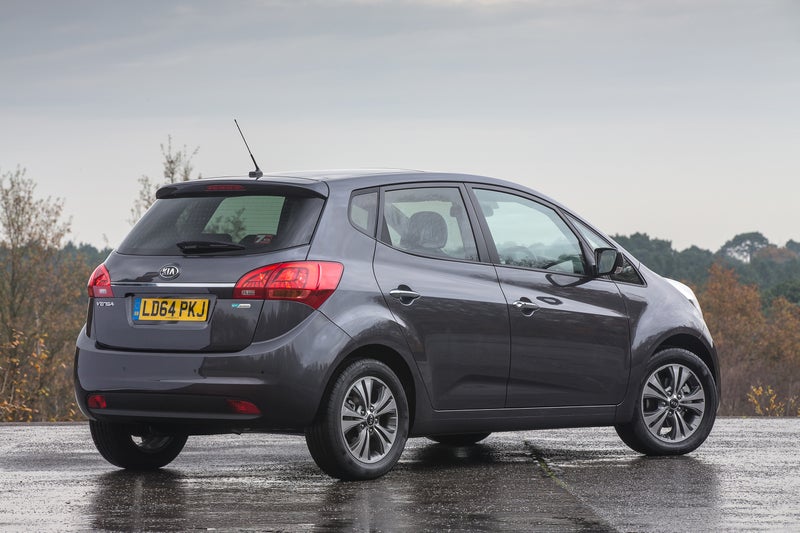 4/10
5/10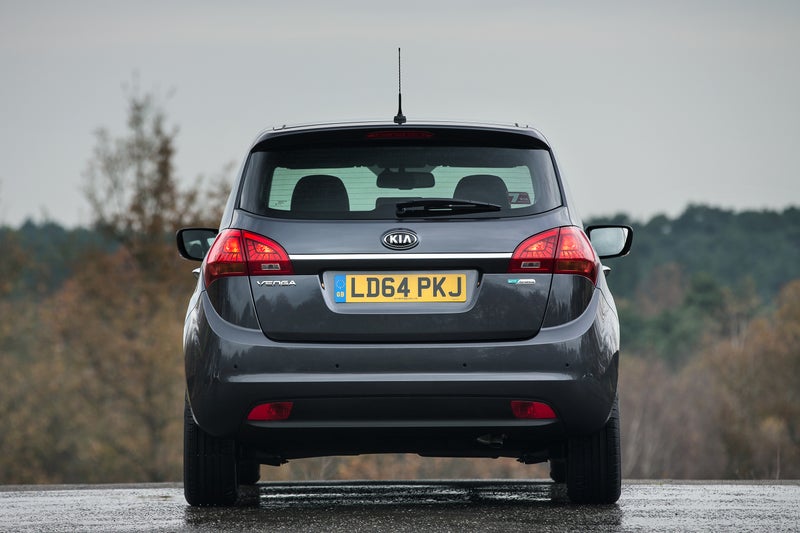 6/10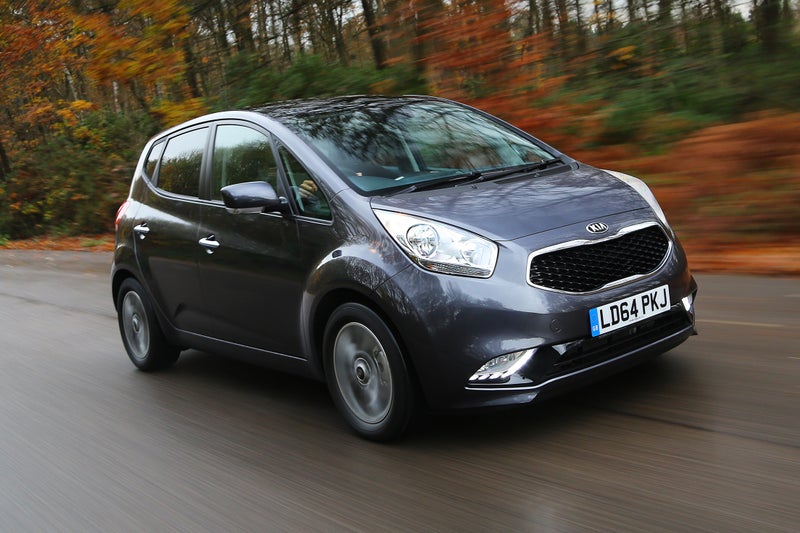 7/10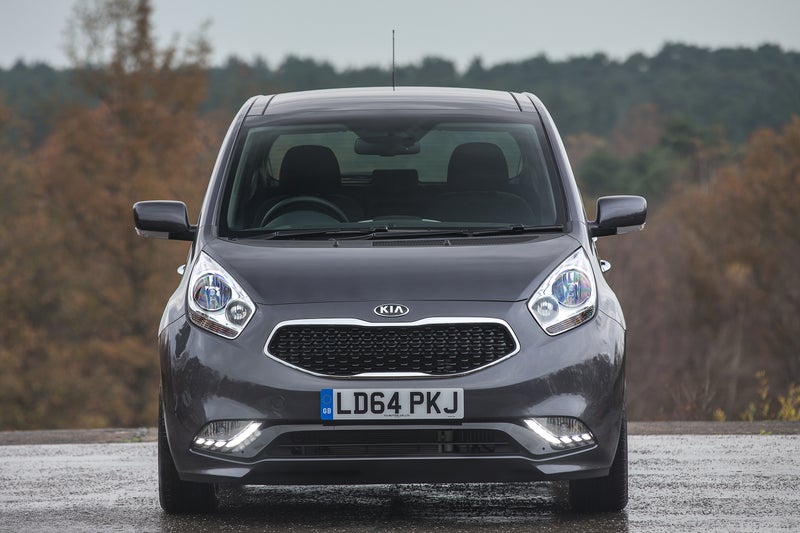 8/10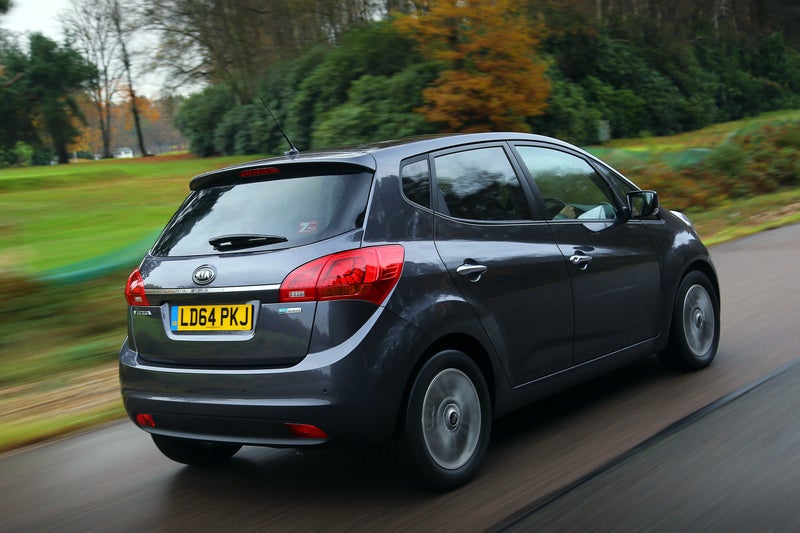 9/10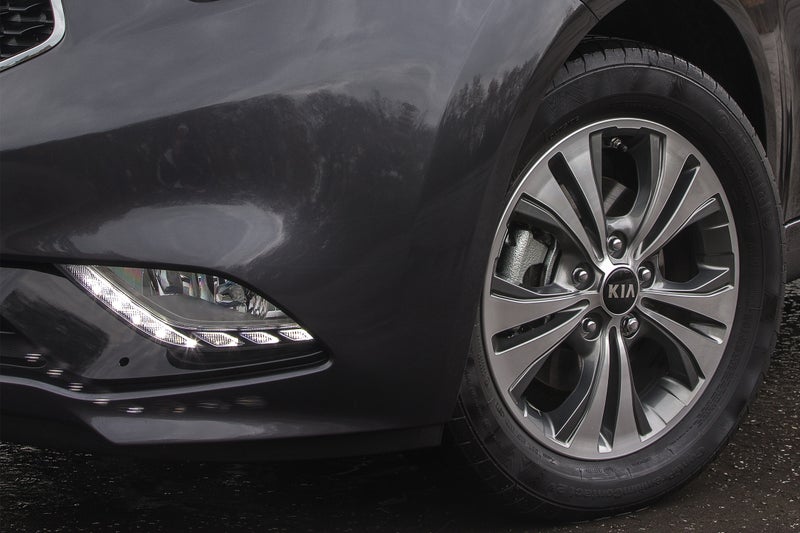 10/10
Launched in 2010

MPV

Petrol, diesel
Launch year

2010

Body type

MPV

Fuel type

Petrol, diesel

Written by
heycar editorial team

heycar rating
Spacious and practical, if dull
Best bits
Highly practical for a car this size
Efficient diesel engines
Good value for money
Not so great
No oil painting
Interior offers little appeal
Poor ride on badly-surfaced roads
Read by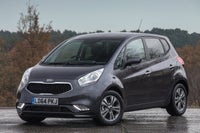 Overall verdict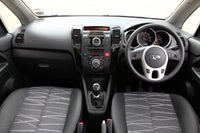 On the inside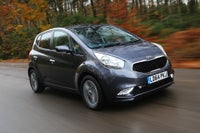 Driving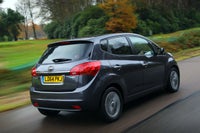 How much does it cost to run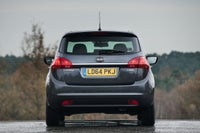 Prices, versions and specification
Overall verdict
"The Venga is an exceptionally-sensible buy; there's nothing frivolous about its design or execution, and it will likely be cheap to buy and cheap to run too. Even so, there are better options that provide a superior driving experience or are nicer to look at, so if these things matter to you then consider your options."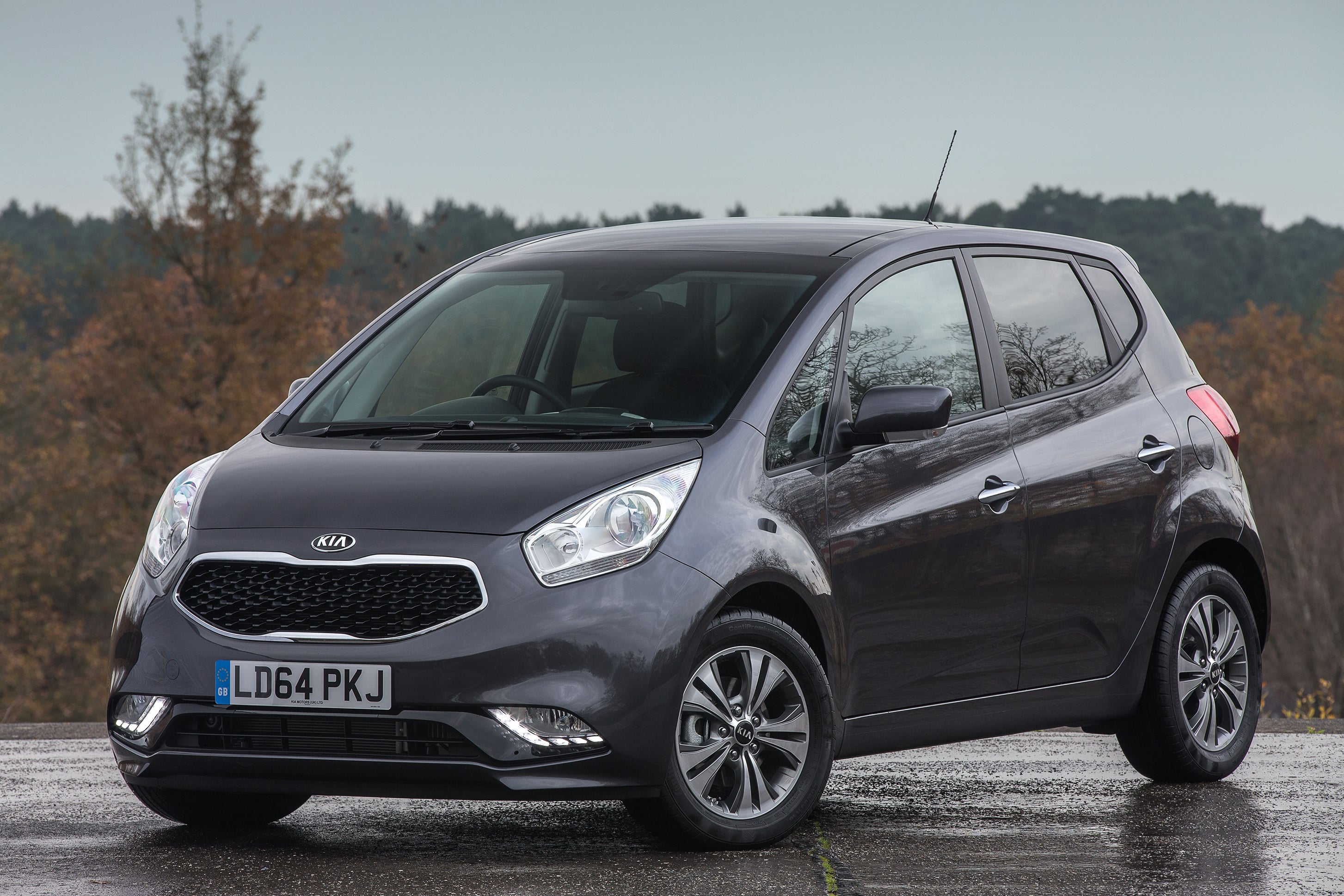 Few manufacturers have gone through the kind of revolution that Kia has over the last few years. Having started out selling lightly re-engineered cast-offs from other manufacturers that were big on value but low on everything else, the Korean brand has strong European links and some big names from the world of car design and engineering working on their products. The transformation has been remarkable.
The Venga is a product from the early days of this seachange, but shows the willingness to think outside the usual templates to create a car that offers something that rivals do not.
First launched in 2010, the Venga was developed alongside a very similar product from sister brand Hyundai, although the ix20 that came from that brand was a slightly different machine in some important ways. Designed and sold as a mini-MPV, the Venga occupied roughly the same road space as a conventional small car, but thanks to the design it could offer far more interior space.
A quick look at the Venga's exterior shows how this extra room has been liberated. The high roofline runs almost the length of the car, while the steeply-raked, short bonnet and deep windscreen allow more of the area within the cabin to be utilised. It's almost as if the centre of the car where the passengers are bulges out, with the nose shrunk to fit. The result is a car that won't win your heart because of its good looks, but it might well win over your head in the process.
If you've got this far without walking away then the Venga may well be able to convince you. Step inside - which is exceptionally easy thanks to the big doors and high seating position - and it almost feels like you're getting into a bigger car. The high roofline and generously-sized windows play the biggest part here, boosting the feeling of space, but even in the rear where passengers usually get the roughest deal, there's ample head and legroom available.
On the mechanical side the Venga is more conventional, with a front-engine, front-wheel-drive layout. At launch in 2010 it was available with 1.4-litre and 1.6-litre petrol engines alongside 1.4-litre and 1.6-litre diesels with a choice of power outputs.
A five-speed manual gearbox was standard for most models, with a six-speed manual standard on the high-output 1.4-litre diesel and all 1.6-litre diesels. A four-speed automatic transmission is optional on the 1.6-litre petrol.
The Venga offers a driving experience that is perfectly serviceable, but is not exceptional, nor is it quite as good as its ix20 sibling. Sensibly biased towards comfort and economy rather than performance, the petrol engines are adequate while the diesels offer both better acceleration and fuel consumption. The ride quality is acceptable on most surfaces, but struggles on particularly broken roads, while the handling is safe and predictable, even if there is a good deal of bodyroll.
On balance, the Venga is spacious, good value and well-equipped. It's very sensible transport as there is little to excite the eyes or the heart, although the fact the near-identical ix20 is better in some respects means it may well be the better option.
Comfort and design
"It's not until you experience a car like the Venga that you realise how easy a car can be to live with when the designers give priority to its occupants rather than giving too much time to looks or aerodynamics."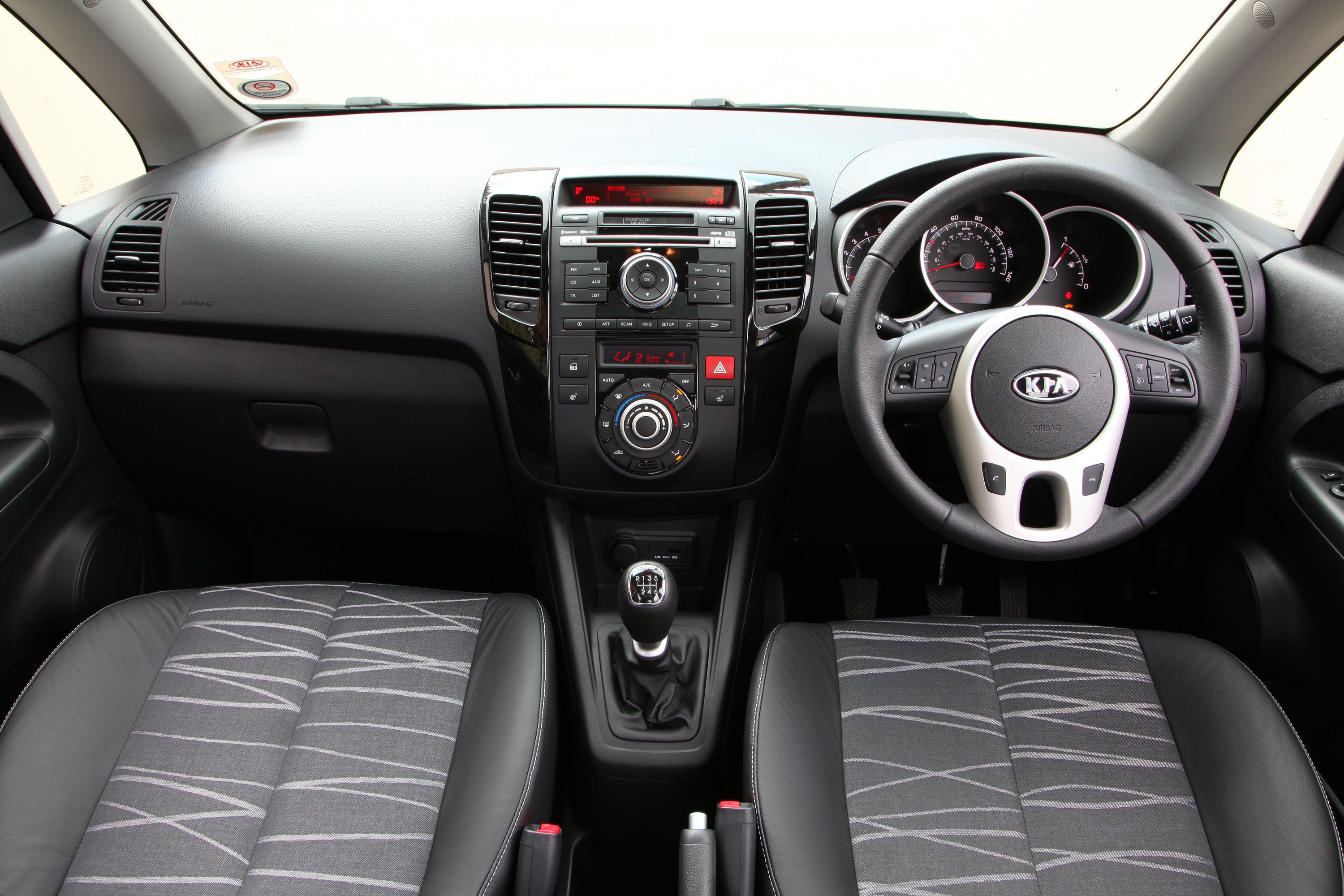 The Venga has a cabin that is built around offering as much space as possible, so the roof line is higher than a car of this size would normally have. The doors are large and open wide and the seating position is high too; all of this makes it far easier than in most cars to climb aboard and get comfortable. All versions also have seat height adjustment and both reach and rake adjustment in the steering wheel, so getting a good driving position should be possible for everyone.
The view out for the driver is very good, again helped by the design of the Venga's cabin. The windscreen and side windows are large, allowing plenty of light in as well as making it much easier to see out. A smart design feature is an extra window ahead of the front doors and behind the windscreen pillar, which mitigates the fact that the steep rake of the windscreen can obstruct the driver's view.
The layout of the cabin itself is sensible and clear, rather than particularly visually appealing. The audio system and ventilation controls are mounted high up on the dashboard where they can be easily reached, the instruments are large and clearly marked, and the steering wheel has the key controls added to it, rather than being swathed in buttons and switches. The design itself is a little less attractive than the comparable ix20 - not least because the Kia's steering wheel is borderline unsightly.
Handling and ride quality
"Few people would expect a car like this to be particularly focused on delivering an engaging driving experience or racing car grip. Although it is worthwhile noting that partner Hyundai took a different route in developing the suspension setup for its ix20 by bringing cars to the UK and testing them on the country's particularly poor roads."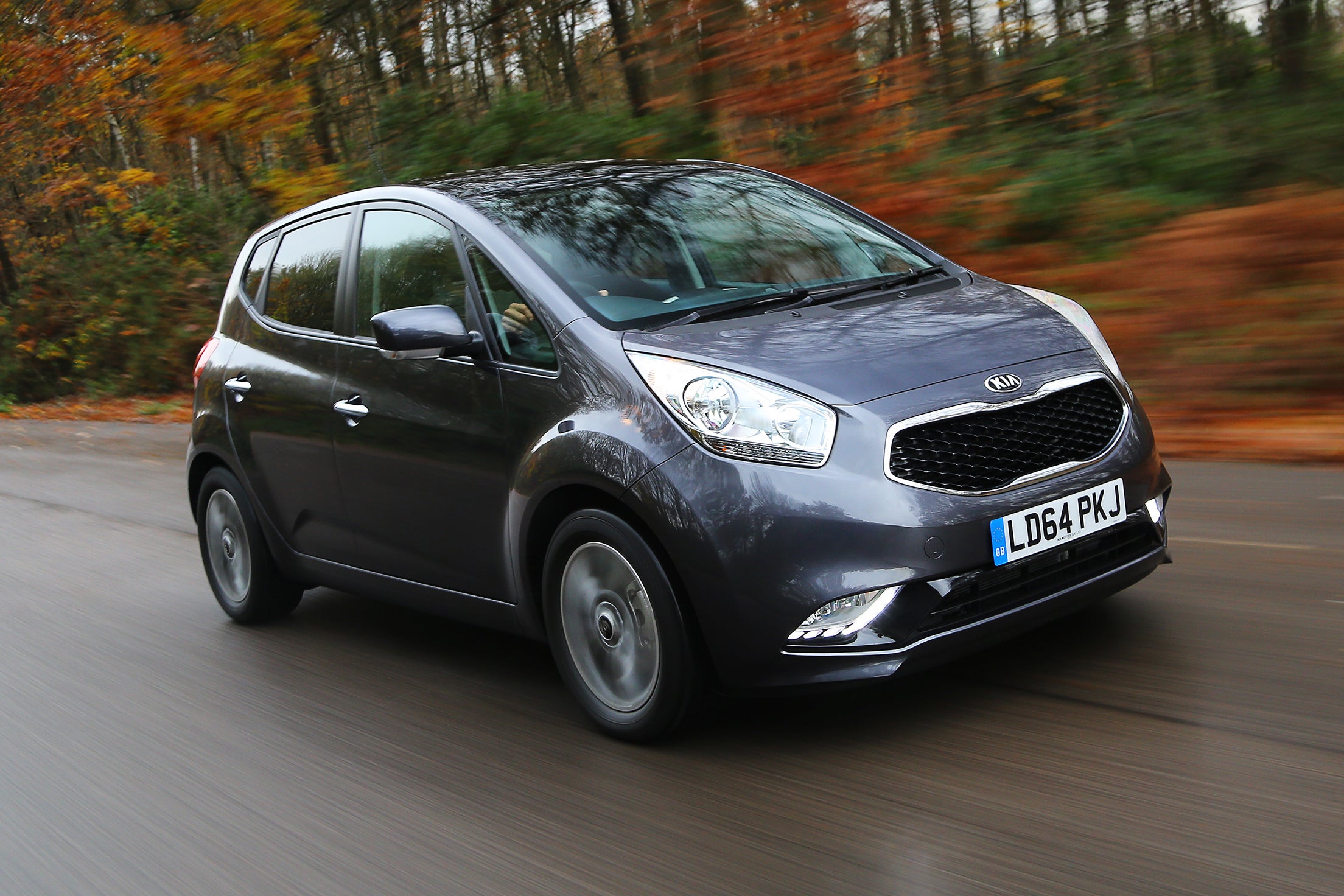 The Venga has a soft suspension set up, designed to absorb lumps and bumps from poor road surfaces, and for the most part it is successful at this; at lower speeds in towns and on minor roads it does an acceptable job at filtering out most of the disruption.
Where the Venga falls down a little is on poor roads at higher speeds, such as country roads or motorways in a poor state of repair. Here it tends to float around or thump into bigger bumps as the suspension doesn't have the sophistication to cope with it. It's an irritation rather than being a big issue, but it falls behind the ix20 in this respect.
In terms of handling, the Venga is acceptable rather than particularly exciting. The steering is well-weighted and sufficiently accurate, although there isn't a huge amount of feedback to the driver. Should you decide you're in a hurry, the Venga will do as it is asked and turn into corners obediently and with little fuss.
There's quite a lot of body roll, which is to be expected when the suspension is set up to be so soft and does tend to discourage this kind of behaviour, but this is a car with more grip and capability than almost all of its owners would ever need or want to explore. It's sufficient rather than fun, so if that's what you're after, look elsewhere."
MPG and fuel costs
"The big-inside, small-outside approach pays dividends when it comes to running costs, even if the Venga's bulbous exterior doesn't obviously lend itself to fuel efficiency."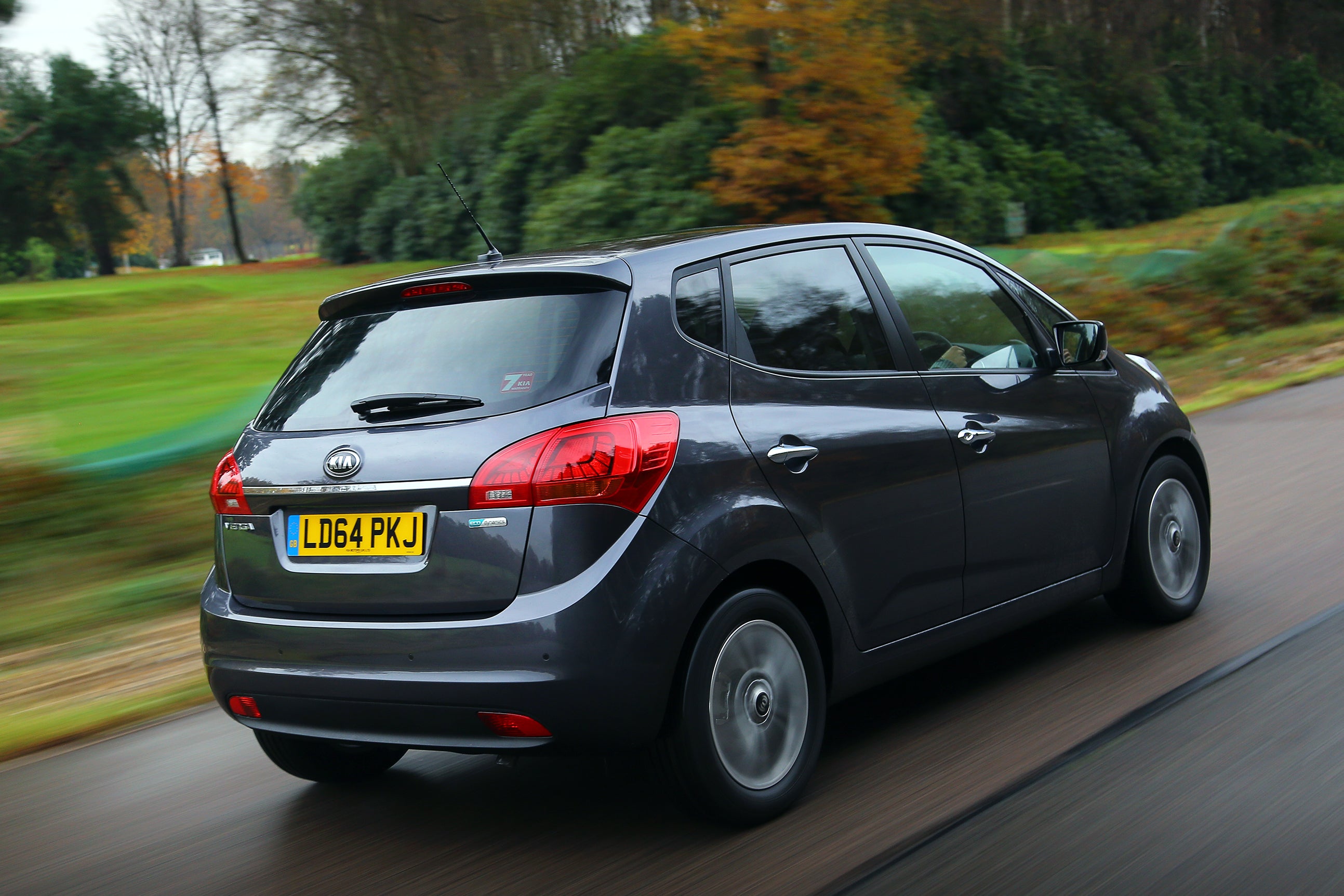 Of the petrol engine options, the 1.4-litre came with an official combined figure of 50mpg under the old NEDC rules, which should make 40mpg or more a reasonable expectation. The 1.6-litre petrol with petrol or manual gearbox options is far less impressive, with a combined figure of around 44mpg for the manual, so you should expect this to dip into the 30s in everyday use.
Inevitably either of the diesel options are the ones to go for to minimise fuel costs. The 1.4-litre and 1.6-litre diesel offerings claim almost identical combined figures at around 64mpg, so either should be more than capable of achieving 50mpg in everyday driving and without too much effort.
How much should you be paying for a used Venga?
"Because it has been on sale for the best part of a decade and has been a relatively high value car throughout that time, it is a car that has proved popular with buyers and so used examples are quite easy to come by."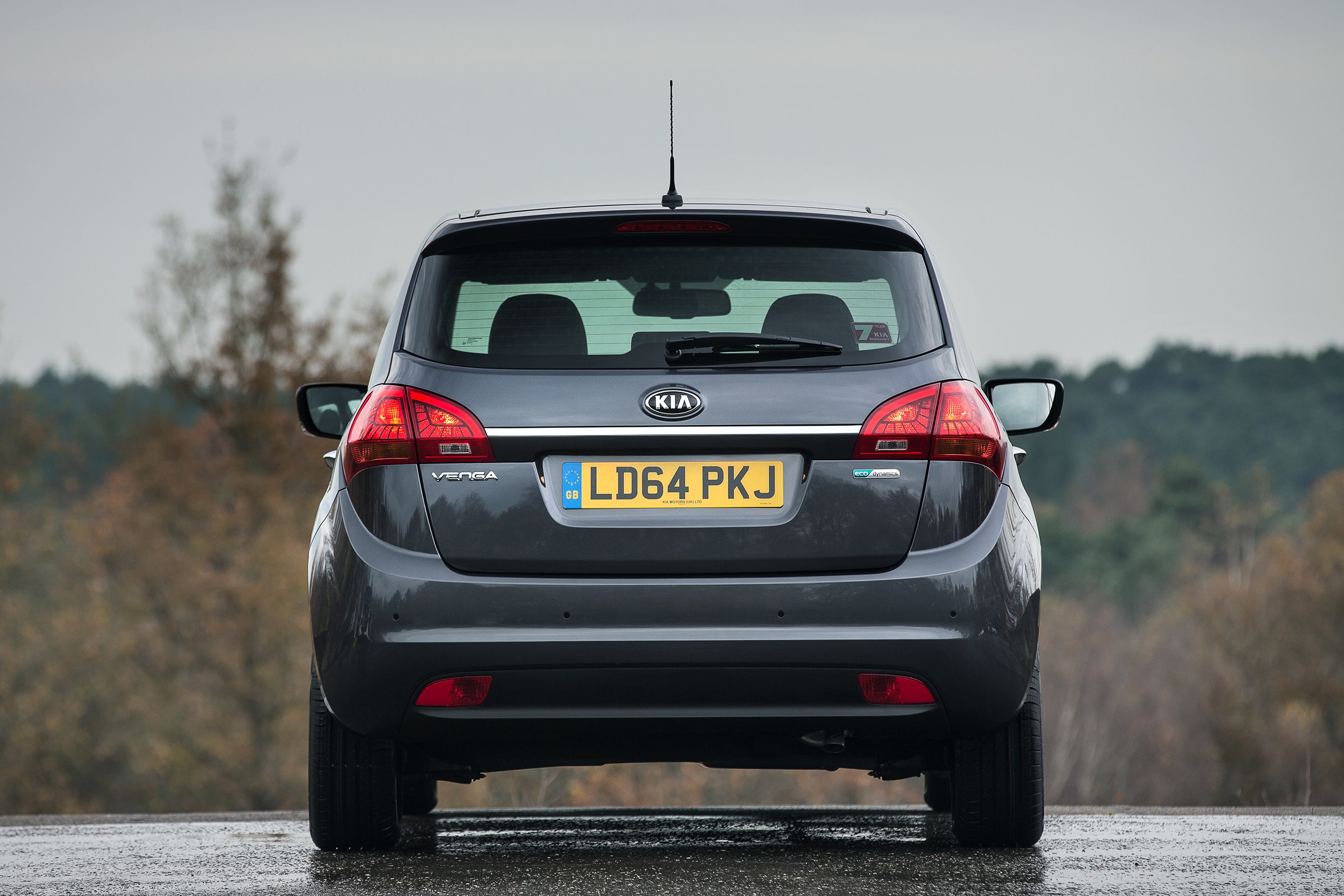 A quick search of the HeyCar classifieds turned up hundreds of examples, and among the newest Vengas there were plenty that were barely a year old and with very low mileage. One example still had delivery mileage on it, in 1.6 Automatic guise and '2' spec for £14,000.
Among older cars, the cheapest examples are now down below £5,000 and are well into bargain territory. We found a 2013 example with less than 50,000 miles on the clock for under £4,500.
Ready to get your top quality Kia Venga?
All cars come with a warranty
Selected dealers only
All quality checked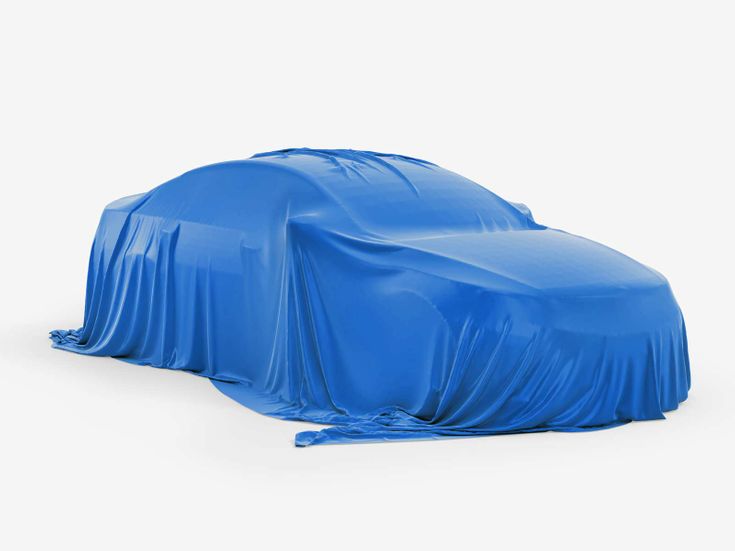 Kia Venga
1.6 CRDi ISG 4 5dr
Perrys Kia Burnley

Lancashire, BB115EX
PCP: £195.71/mo
Representative example: Contract Length: 37 months, 36 Monthly Payments: £195.71, Customer Deposit: £1,348.00, Total Deposit: £1,348.50, Optional Final Payment: £2,566.00, Total Charge For Credit: £1,970.06, Total Amount Payable: £10,960.06, Representative APR: 12.9%, Interest Rate (Fixed): 6.59%, Excess Mileage Charge: 9ppm, Mileage Per Annum: 10,000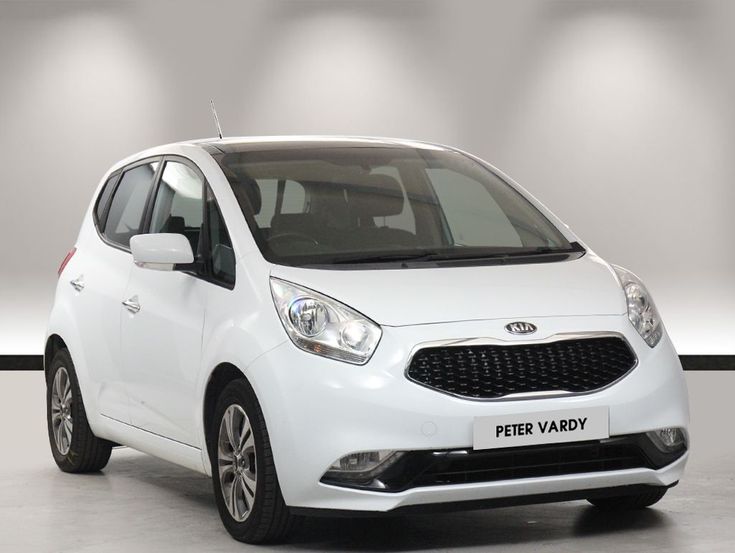 Kia Venga
1.6 ISG 4 5dr
CARZ Glasgow

Lanarkshire, G524XA
PCP: £188.29/mo
Representative example: Contract Length: 36 months, 35 Monthly Payments: £188.29, Customer Deposit: £1,387.00, Total Deposit: £1,387.50, Optional Final Payment: £2,819.79, Total Charge For Credit: £1,547.44, Total Amount Payable: £10,797.44, Representative APR: 9.9%, Interest Rate (Fixed): 9.84%, Excess Mileage Charge: 1.64ppm, Mileage Per Annum: 10,000
Is the Kia Venga right for you?
Generally speaking, if you need a lot of space in your car you buy one that's big enough, but the Venga allows you the luxury of an interior closer to that of a car from the class above while still enjoying the running costs and physical road space of a smaller car.
It doesn't really have the appeal that new drivers will be seeking from a small car, although if they also have a family it does make a lot of sense. For the frugally-minded or those with some mobility issues, the ability of the Venga to swallow passengers and luggage with ease will be tempting.
What's the best Venga model to choose?
A generous standard specification is almost a given when it comes to Kia cars, and the Venga is no different. As standard, all Venga models were fitted with front electric windows, USB and AUX inputs for the CD/radio system, audio controls mounted on the steering wheel and hill start assistance. The 1 Air trim adds air conditioning to the basic 1 model, and is the minimum specification that we would suggest looking at.
The best compromise of cost and equipment is the 2 model, which has alloy wheels, Bluetooth, reversing sensors, rear electric windows and an iPod connector - even if that tech is a bit old hat these days. The 3 trim adds a ton of other kit including a touchscreen with nav, but will likely cost a fair bit more than a 2 model.
What other cars are similar to the Venga?
No car is more similar to the Venga than the ix20 from partner company Hyundai. In many respects the ix20 is the superior machine - the ride quality is better and the interior design is better resolved too - we'd recommend the Hyundai over the Kia.
The Vauxhall Meriva and Ford B-MAX are two other models that are similar in execution and design as the Venga, both being spun off existing small car platforms but with a greater emphasis on space and practicality. Both also have an unusual rear door arrangement - rear opening on the Meriva and sliding doors on the B-MAX - to improve access.
Quality and finish
A significant indicator of the development of Kia as a brand is the rapid improvement in quality over the years, and the inside of the Venga demonstrates how far they have come. The relative conservatism of the design may date it to the early 2010s, but the quality is more than competitive with what the competition was delivering at the same time.
There's little in the way of colour to liven up the cabin though, with shades of black and grey dominating the experience other than the odd flash of silvered plastic on the dashboard and steering wheel. It's a shame, because the Kia Soul, a car based on the same platform as the Venga and sharing much of its makeup, had numerous interior options and unusual design elements that added vibrance to the cabin.
That said, the quality of the materials is of a high standard in comparison with key rivals. There are some hard plastics in the cabin of course, but the key contact areas are pleasing to the touch. Even the less-impressive plastics at least feel solidly-built, and a leather covering on the steering wheel and gear lever on most models is a welcome additional boost.
Infotainment
The standard infotainment provisions in the Venga is a CD radio unit that includes an AUX and USB input, with steering wheel controls also included. The standard fitment increases incrementally with each trim level, so that the SR7 adds Bluetooth, the 2 model includes an iPod connector and 3 models upwards add the full-on 7-inch touchscreen with navigation.
Such is the speed of development in this field that a good deal of this technology is now almost redundant; the iPod connector and AUX input will hardly be the top of most buyers lists, whereas Bluetooth and USB is far more relevant.
While the basic provision in the Venga 1 model is adequate, choosing a 2 model ensures you have a means to connect and charge your smartphone, whichever type it is, and have the ability to stream music and answer phonecalls hands-free. The higher-specification touchscreen system may seem appealing, but it is now a dated system and doesn't work as well as contemporary native smartphone apps.
Even the 2015 updated Venga didn't increase the standard infotainment provision - it actually deleted the CD player on models where it was originally fitted.
Space and practicality
The reason you'd consider a Venga in the first place is because of how practical it is, which is arguably more so than any rival car. Sitting up front, you can appreciate how much room is created by the high roofline and the far-forward windscreen; the Venga feels like a car with space from the class above.
Head and legroom is excellent for front seat passengers, even for those who are significantly over six feet tall, and perhaps even more impressively the rear seats are almost as generous in the amount of space they offer. The roofline does begin to slope downwards towards the rear of the car, so headroom isn't quite as generous in the back but it is sufficient to carry an adult - you can get three across the back with a gentle squeeze, which few cars of this size can realistically manage.
Although it's unlikely that family buyers will need to carry three adults on a regular basis, the ease of which the Venga is able to carry two child seats on the rear bench will be genuinely useful to some families, with Isofix anchor points on the outside seats also.
Arguably it gets even more impressive as you head for the rear, where the Venga has a boot that shames some significantly larger cars from the class above. There's 440 litres of boot space with the rear seats in place, a remarkable 100 litres more than a Ford Focus or Volkswagen Golf that are significantly bigger cars.
It's easy to load into the boot thanks to a low loading lip, and the boot floor has a false bottom so you can divide up the space too. Should you need your Venga to turn into a van you can fold the rear seats to open up a massive 1,486 litres of space - that's only 14 litres fewer than a BMW 3 Series Touring provides with the seats down too. It genuinely provides as much space as you could reasonably expect from a car of this exterior size, and if interior space is your key priority it makes a strong case for itself.
Engines and gearboxes
The Venga shares its engines and gearboxes with near-identical Hyundai ix20, although the exact offerings during the car's lifetime were not exactly the same. At launch in 2010 the Venga was available with a 1.4-litre 90PS and 1.6-litre 125PS petrol, with the latter available with an automatic gearbox. A 1.4-litre diesel was also offered at launch with 90PS and 240Nm of torque, alongside a 1.6-litre diesel with 115PS.
Of the petrol options the 1.4-litre provides an adequate performance at best, while fuel consumption and emissions are on the high side given that this is intended to be a cheap car to run.
It also requires a fair amount of exercise to generate decent performance and becomes noisy in the process. The 90PS diesel is a more appealing option however, as it has strong torque from low revs and is also pretty refined, with very little diesel clatter intruding. The 1.6-litre diesel offers very similar economy and emissions to the 1.4-litre (they are from the same family of engines) but has useful additional performance, and of the diesel options is the one to go for.
The 1.6-litre petrol is the thirstiest of the range, especially when fitted with the automatic gearbox. This is improved somewhat with later models, as 2015-on Vengas get a six-speed automatic rather than the four-speed version in early cars. Even so, it is better to choose diesel or put up with the lesser performance of the 1.4-litre petrol.
Refinement and noise levels
This is clearly another area where sound development work has been undertaken by Kia, as the Venga provides a good level of refinement given that it is a small and relatively inexpensive car.
Inevitably the diesel engine options generate a little more noise and vibration than the petrol equivalents, but there's not a great deal in it, and the driving experience and economy of the diesels more than makes up for this. Once underway there's little in the way of noise from any sources, and the Venga rolls along happily, insulating its passengers from outside disturbance.
At higher speeds, wind and road noise are inevitably more prevalent, but not dramatically so. This is still a pretty refined small car, even if rougher road surfaces do throw up an increased amount of tyre noise. It's good enough to make the Venga a viable long-distance car, although the taller body is a bit more susceptible to crosswinds than conventional small cars of this size.
Safety equipment
The Venga was tested by EuroNCAP when the car was first launched in 2010, and was not tested again before it was discontinued in 2019. However, it scored an impressive five stars overall, with a rating of 89 per cent for adult protection and 85 per cent for child protection. It scored a reasonable 64 per cent for pedestrian mitigation, but a strong 71 per cent for safety assist.
As standard, all Venga models were fitted with six airbags including front, side and curtain airbags for the front seat occupants, seatbelt pre-tensioners and load limiters, two Isofix mounting points in the rear outside seats as well as a seatbelt reminder. Although EuroNCAP's report says that ESC is optional, UK specification cars were fitted with this as standard from launch.
Parking sensors were not fitted to Venga 1 models, but were standard on SR7 models upwards. Following the facelift to the Venga range in 2015, additional safety equipment included tyre pressure monitoring as standard, as well as automatic lights, cruise control and a speed limiter on higher grade models.
What the Venga lacks was the automated driver assistance features that became more common on newer models, such as lane departure warning and automatic emergency braking.
All Venga models were fitted with a space saver spare wheel as standard, and although a full-size spare was available as an option it is unlikely that many used examples will have had this feature added.
Insurance groups and costs
The Venga has quite a broad spread of insurance groupings depending on the engine and specification you choose, so it is worth spending a bit of time to consider the best option if your premiums are generally on the high side.
The lowest group model in the range is the 1.4-litre Venga 1, which drops into group 7. Move up to a 2 or 3 spec car with the same engine and this goes up to group 9, while the 1.4-litre diesel is in group 10 or 11 depending on which spec you choose. At the high end of the scale are the 1.6-litre petrol and diesel options - worst offended is the 1.6-litre diesel in 3 spec which falls into group 15 - eight groups higher than the 1.4-litre petrol Venga 1.
VED
The Venga is another car that is sensitive to not only which engine you choose but also how old the specific example of that car is. No Venga was ever efficient enough to have dropped below the magic 100g/km CO2 mark, but the most efficient diesels, if registered before April 2017, qualify for a £30 per year annual rate.
These same cars jump up to £150 per year from April 2017 onwards. As for the petrols, 1.4-litre versions cost £125 pre-April 2017 and £150 afterwards, while the 1.6-litre goes from £150 to £165 or £205 with the automatic transmission.
Trim levels and standard equipment
The Venga's trim levels - much like the rest of the Kia range - are easy to understand thanks to the simple numerical hierarchy. The basic 1 trim includes useful essentials like electric front windows, plus USB and AUX inputs, but lacks air conditioning so is best avoided. There was a 1 Air trim that added air-con in, but it still lacked some basics.
SR7 or 2 trim levels should be the minimum requirement, as they have Bluetooth and reversing sensors, but we would suggest the 3 as the best spec in the range. As well as climate control, LED running lights and half-leather trim, you get heated front seats, a reversing camera and the 7-inch touchscreen system
Learn more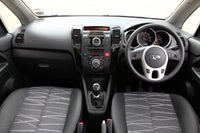 On the inside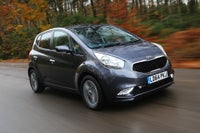 Driving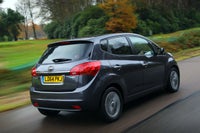 How much does it cost to run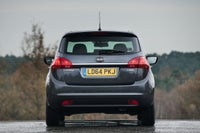 Prices, versions and specification
Reviews of similar cars
Quality checked, all cars less than 8 years old and warranty included
Looking for other Kia cars?
Quality checked, all cars less than 8 years old and warranty included
Keep me updated by email with the latest advice, news and offers from heycar
By submitting, you agree to our
privacy policy
.
Popular models
Similar models