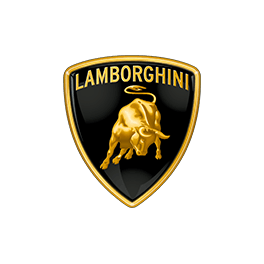 Lamborghini
Ferruccio Lamborghini was a wealthy businessman who specialised in tractors. The story goes that he owned a couple of Ferraris and was constantly burning the clutch out, so he reached out to Enzo Ferrari to give him some advice. Of course, Ferrari didn't want to take advice from a tractor engineer - and told him so. This led to the Lamborghini setting up his own car company in 1963. The Italian supercar brand is now owned by Volkswagen Group and makes some of the fastest and most desirable cars on sale.
Which Lamborghini is right for me?
If you're after a sports car and aren't fussed about practicality, the Lamborghini Huracan is the car for you. A successor to the Gallardo, the Huracan uses a mid-mounted V10 engine and is available as a coupe or convertible.
If that's not wild enough for you, the Aventador is one of the most extreme supercars ever sold. A replacement for the Murcielago, the Aventador has been on sale since 2011 and, like the Huracan, is available as a coupe or roadster. Then there's the Urus, a mad SUV with a twin-turbocharged V8 engine producing 650PS.
Tell me something I didn't know about Lamborghini
When the first ever Lamborghini was revealed at the Turin Motor Show, it didn't have an engine. When the team was assembling the prototype ahead of the show, they discovered the bodywork simply didn't fit around the 3.5-litre V12 engine. They filled the engine bay with bricks instead and kept the bonnet shut throughout the show.