Land Rover
Finding a used Land Rover for sale with heycar couldn't be simpler. All Land Rover cars for sale with heycar come with a warranty, are quality checked and available through selected dealers only.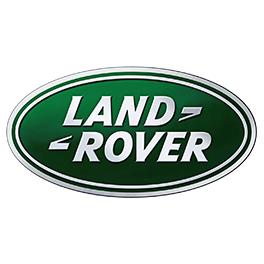 Search for your new car or see our expert reviews
Land Rover cars for sale on heycar
Average Land Rover mileage
Land Rover Range Rover Evoque
Most popular Land Rover model
Land Rover year and model distribution
Find a used Land Rover car for sale with heycar
To see the latest used Land Rover cars for sale listed on heycar, simply click here.
Which used Land Rover models will I find for sale on heycar?
You're spoilt for choice with every type of modern Land Rover listed in our cars for sale, including: Land Rover Defender for sale, Land Rover Discovery for sale, Land Rover Discovery Sport for sale, Land Rover Freelander for sale, Range Rover for sale, Range Rover Evoque for sale, Range Rover Sport for sale, Range Rover Velar for sale.
Which are the most popular Land Rover cars for sale?
In recent years it's been the Range Rover Evoque that has been the most popular. But the long-running Defender, Discovery and Range Rover models remain as popular today as they have always been.
Which Land Rover is right for me?
Land Rover is another famous British brand that has survived difficult times over the years, but is now succeeding with the help of outside investment. Now owned by the Jaguar Land Rover group and by parent company Tata Motors, Land Rover began in the late 1940s building simple but highly-effective off-road vehicles. The company changed direction in 1970 with the launch of the original Range Rover, which saw a move upmarket and an expansion of the model range. Today Land Rover has a wide range of SUVs with a premium appeal, in particular, its Range Rover models which offer a luxurious experience.
As a premium SUV brand the Land Rover range leans towards the upper ends of the pricing scale, although all models offer a wide range of capability. The Land Rover Discovery Sport is a five- or seven-seat SUV with great practicality and a positive driving experience, while the similarly-price Range Rover Evoque delivers eye-catching style with excellent all-round road manners. The Land Rover Discovery is a super-versatile large SUV, the Range Rover Sport provides a strong image alongside impressive driving dynamics, with the more expensive Velar adding a stylish design to the mix. Crowning the range is the Range Rover, which remains the luxury SUV to beat.
Tell me something I don't know about Land Rover
Land Rover did not exist as a brand until 1970 - before that the Series I was called a Land Rover and sold under the Rover Company branding.
How can I find a used Land Rover for sale near me?
Simply enter your postcode to find high quality second-hand Land Rovers near you.