Land Rover Discovery Review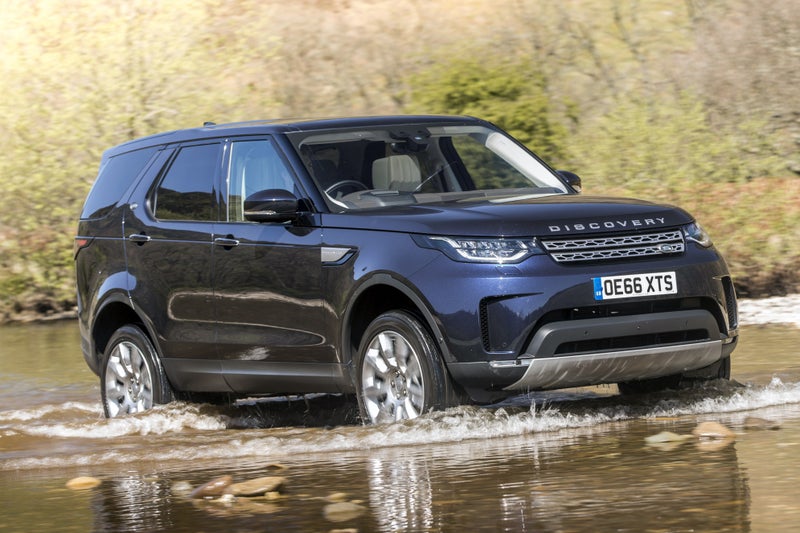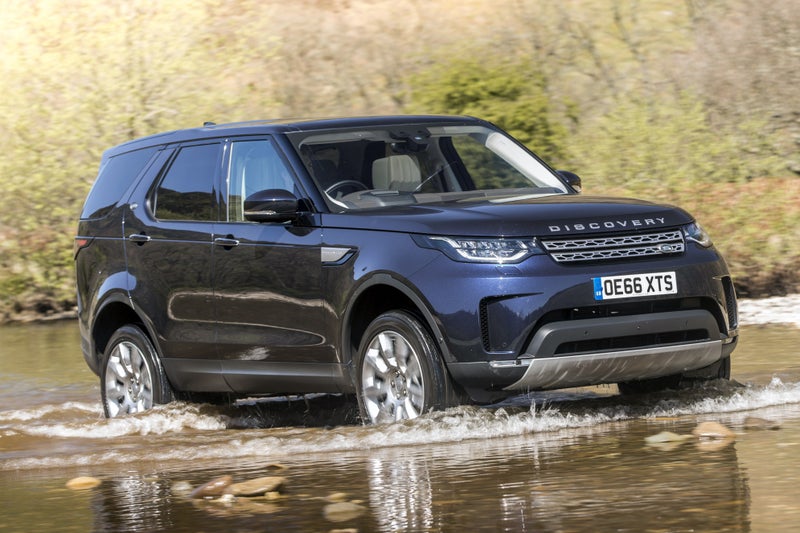 1/10
heycar rating
"Proper off-roading family SUV"
Launched: 2017

SUV

Petrol, Diesel
Quick overview
Pros
Simply peerless off-road
Among the most practical and versatile cars you can buy
Great driving position and visibility
Cons
Not as polished on the road as many rivals
Interior quality isn't at Audi levels
Land Rover's reliability record might worry you
Overall verdict
On the inside
Driving
Cost to run
Prices and Specs
Overall verdict
"This generation of the Land Rover Discovery was met with a mixed reaction when it was first launched in 2017. Its predecessors had all employed no-nonsense boxy styling in order to make them look as rugged and as outdoorsy as Bear Grylls wearing a lumberjack shirt, and when folk saw this one, with its curves and bulges, many worried that the Discovery had gone soft."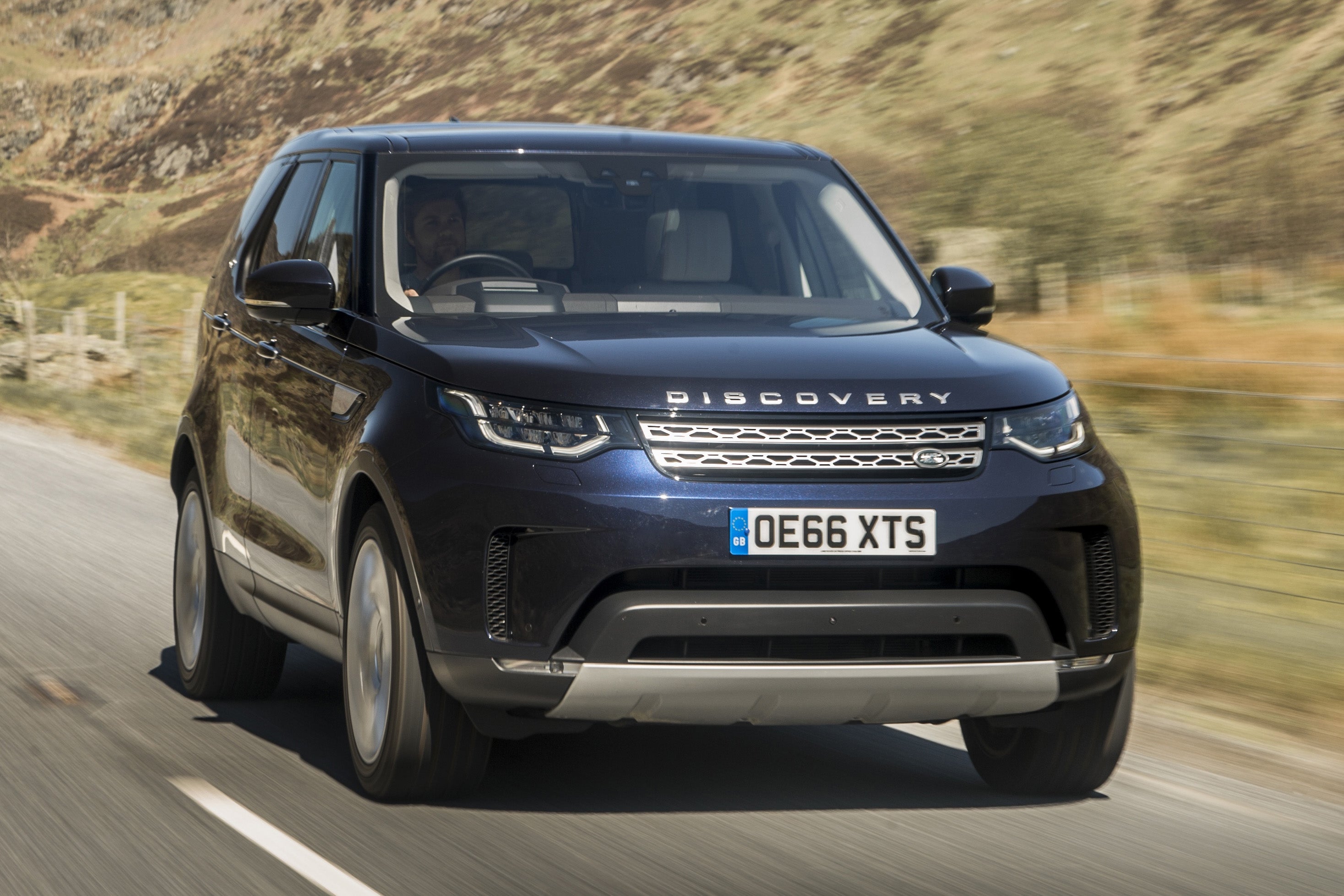 They needn't, thankfully. In fact, despite the less rugged appearance, it's actually better off-road. It's almost 500kg lighter than before - a huge weight loss - plus it has more ground clearance (up from 240mm to 283mm) and an increased wading depth. So, it's able to tackle terrain that the old Discovery 4 would get stuck on.
This reduction in weight means it's better to drive on the road too. Granted, it still can't match it's very best rivals in either the ride or handling stakes, but it still has the ability to waft you along comfortably - particularly on the motorway - and it seldom feels like it's going to fall over on a set of bends.
New for this generation of Discovery was a smaller 2.0-litre four-cylinder diesel engine. It actually works pretty well with the big Land Rover and provides more than enough power for everyday driving. Plus, fuel economy and CO2 emissions improve, too. Yet it can still pull - the Discovery has an improved towing capacity of 3500kg on all models, as well as a clever semi-autonomous advanced tow assist system.
The Discovery remains a seven-seater with plenty of room for all those in the back. What's more, in high-end versions, all of the rear seats now fold down (and back up again) electrically via buttons in the tailgate.
The interior quality has improved too - with a design reminiscent to that of a Range Rover - so this Discovery feels that bit more luxurious than before. In fact, only a sluggish touchscreen system lets it down; it often takes several prods for it to recognise what you want it to do. You'll find yourself jabbing away at it with your finger, like you're telling it off.
Nevertheless, if you're after a high-quality, go-anywhere family SUV that can cope with everything you can throw at it, the Land Rover Discovery is pretty much perfect.
If you're looking for the older version, you need our Land Rover Discovery 4 review.
Is the Land Rover Discovery right for you?
Let's be honest, if you're after a seven-seat luxury SUV to ferry your family around in, you're not exactly starved of choice. Yes, many are better to drive on the road than the Discovery, with a smoother ride and neater handling, so if you're looking for the ultimate in dynamic polish, you're probably better off considering something like the Audi Q7.
However, if it's practicality you're after, the Disco does the job as well as anything in the class. It'll seat seven adults in comfort, which is a claim few rivals can genuinely make, so it's a great choice.
If you plan to take your car off-road, however, it's the only choice. Many big SUVs have four-wheel drive and hill descent control to justify their off-roader looks, but the Discovery goes much further with all sorts of clever off-roading wizardry, and as a result, it'll get much further into the wilderness than its rivals. Granted, not many folk actually do take their big SUV off-road, but if you're one of the few that does, this thing is what you need.
What's the best Land Rover Discovery model/engine to choose?
You have three engines to choose from in the Discovery, and of them, we'd recommend the entry-level one, the 2.0-litre, four-cylinder SD4 diesel. With 240PS, it copes with the car's enormous proportions better than you might think. Sure, it's no ball of fire, but it's perky enough to keep you rolling along at a meaningful rate without too much trouble. Besides, neither of the other two engines feel that much quicker, so it's best to save your cash and enjoy the superior fuel economy.
We'd recommend spending some of that cash you've saved on an upgrade in trim level though. The S and SE trim grades come with enough luxury kit to be getting on with, but you want a car like the Discovery to feel truly special, and for that you need the creature comforts that HSE trim provides, stuff like upgraded leather upholstery, adaptive cruise control, a hands-free powered tailgate, heated rear seats and a fixed panoramic roof.
What other cars are similar to the Land Rover Discovery?
Comfort and design
"SUV drivers love a lofty driving position, and the Discovery has one of the loftiest there is. Whichever version you choose, you get bags of adjustment in the seat and steering wheel, helping you to really fine-tune your driving position, but this adjustment will be manual in basic versions and electric in the posher ones."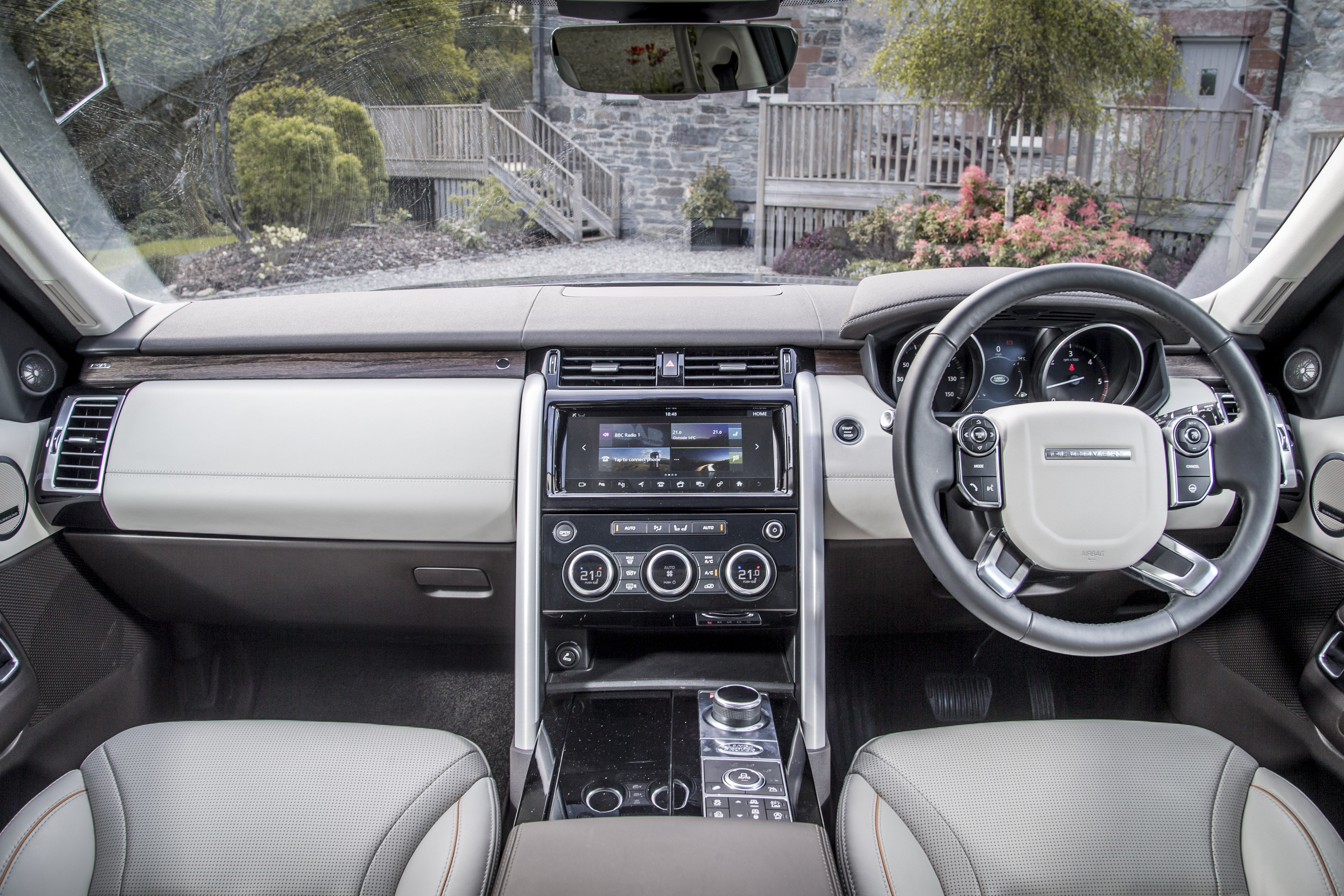 The seats themselves, meanwhile, are supportive and comfortable. This king-of-the-road position also means you get an incredibly good view of the road ahead, helped also by big windows, skinny pillars and a bonnet that you can see the end of.
The rear view is also very good by class standards, although the sheer size of the Discovery sometimes makes you a little unclear of exactly where your back end is, so all versions come with parking sensors front and rear, and a rear camera, just in case.
While many cars in this class have replaced traditional dashboard switchgear with icons on a touchscreen system, the Discovery actually has some physical buttons and dials, and it's all the better for it. The buttons are big, chunky and easy to hit, while everything is well marked, logically located and nothing is tucked away out of sight.
Quality and finish
The Discovery feels like a reasonably posh environment, albeit with a rugged edge. All of the main touchpoints look and feel high-grade, so they're as much a treat for your fingertips as they are for your eyes. It is true that some of the other surfaces and switches dotted around the place aren't quite so swish or as slick as they are in an Audi Q7 or BMW X5, so the cabin doesn't feel quite so posh. However, that does kind of suit the Discovery's more rough-and-ready image, and importantly, everything feels substantial, solid and built to last.
Various different trims come with different colour combinations for the interior, and optional bits and bobs to tart up the interior - like wooden trims, for example - are also available. You'll find the biggest step-up in the feeling of poshness in the cabin if you upgrade from SE trim from the entry-level S trim, because this brings leather upholstery rather than cloth.
Infotainment
All Discos get a 10.0-inch touchscreen system to operate various functions. On the entry-level S car, it brings together DAB radio, Bluetooth, six speakers and a 125W sound system, while stepping up to the SE earns you sat-nav, a wifi hotspot, four more speakers and double the wattage. Each rung of the ladder brings you a better and better stereo, but that's the most marked step up.
Being a touchscreen, it's rather more distracting to use on the move than a dial-operated system. What's more, it's often slow to react to your inputs, and screen transitions can also be rather leisurely. The menu structure is reasonably intuitive most of the time, but a few features tucked away in some odd places within the sub-menus mean it's not the best system of its sort on that score.
Having said that, all versions come with Apple Carplay and Android Auto, so you can choose to eschew Land Rover's software for your smartphone's, if you so wish. HSE cars and above get a configurable digital instrument screen behind the steering wheel to replace the analogue dials in more humble versions, and it works well.
Space and practicality
Simply put, the Discovery is about as practical and as versatile as cars get. If you're asking this car to do something it can't do, you should probably be asking yourself whether it's reasonable to expect any car to be able do whatever that thing is. It really is that good.
As you'd expect, space up front is generous, but where this part of the cabin really impresses is on storage. There are two gloveboxes, massive door pockets, a deep bin and two cupholders in the central partition and an ingenious concealed compartment hidden behind the air-con controls that's big enough to hide your wallet and your phone from prying eyes.
Move to the middle row of seats, and you'll find that headroom is just as generous. Legroom isn't as plentiful here as it is in some rivals, but there's plenty for tall adults to be getting comfortable. The wide cabin makes life comfortable when seating three, as do the three wide seats and the flat floor (with no transmission tunnel to rob you of valuable foot space). These chairs also slide and recline, but do so in a 60/40 configuration, rather than the more versatile 40/20/40 arrangement employed by some rivals.
If you're one of those consigned to the third row, then you'd pick the Discovery over any of its rivals because it's the roomiest car of its class back here. Even six-foot-somethings will be sorted for head and legroom.
All of the five rear chairs fold down flat into the floor to give you a massive, perfectly flush load area. This happens manually on the lower-end cars, but on the poshest ones, you can do it electrically, either with buttons in the boot, via the touchscreen system, or even with an app on your phone.
The loadspace this gives you is, frankly, bonkers, and in five-seat mode, the boot is huge enough to make an Ikea trip look easy. With all your seven seats in place, there isn't as much space as you get in some rivals, but a few small bags will fit.
Handling and ride quality
"All Discoveries come with air suspension as standard and it's really, really good at keeping you comfortable. It wafts you along serenely at high speeds, and absorbs bumps and cracks effectively at lower speeds."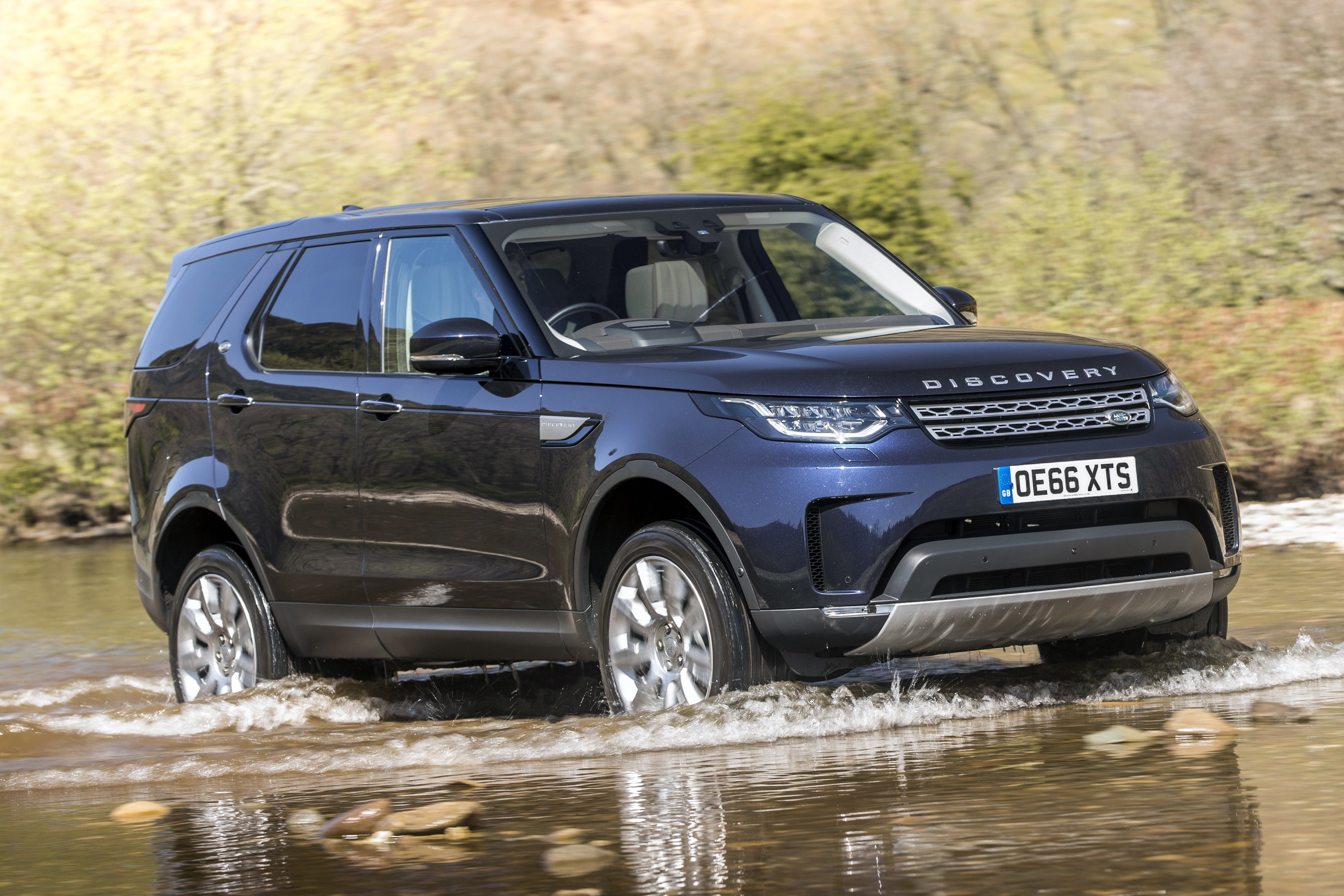 Granted, the ride isn't as flawless in town as it is in rivals such as the Audi Q7, because you feel the odd imperfection that you simply don't in the Audi. However, all bumps are dealt with adequately, and it's never uncomfortable.
Throw in a set of bends, and the big Land Rover struggles a bit more. The tall body and soft suspension results in a fair amount of body roll that makes it feel rather untidy in corners. There's lots of grip and you never feel like you're in danger of tipping over, but direction changes aren't as keen or as easy as they are in most rivals. The slow steering, meanwhile, will have you spinning the wheel like you're trying to open a submarine door.
However, while the Disco isn't a match for its best rivals on the road, it'll leave every one of them trailing in its wake. It's clever off-roading system has the ability to find traction in places and on surfaces it has no right to, it'll wade through water up to 900mm deep, and with super-high ground clearance, it can tackle slopes that'd make your average mountain goat seriously think twice.
Engines and gearboxes
Three engines are offered in the Discovery, two diesels and a petrol. The one you want is the entry-level 2.0-litre, four-cylinder diesel with 240PS. It's not especially responsive or especially brisk, and the dim-witted automatic gearbox can take a second or two to figure out which gear it wants to give you when you ask it to pick up the pace. But if you adopt a relaxed driving style and learn to drive around its foibles, it's perfectly adequate.
The thing is, the other diesel option, a 3.0-litre V6 with 306PS, is barely any quicker. Yes, it's smoother and quieter, and its power delivery is a shade more eager, but not by enough to justify the extra you'll pay for it.
The petrol engine is a 2.0-litre, four-cylinder turbo with 300PS, but we haven't had a chance to try it yet. Probably not a catastrophe, as we can't see it being very popular with buyers, even now that diesel has become a dirty word.
All versions get the automatic gearbox, and despite being a bit slow to respond, it switches through the ratios reasonably smoothly.
Refinement and noise levels
The entry-level diesel keeps itself to itself most of the time, and only gets loud if you work it properly hard, which you hardly ever will. It doesn't send too many vibrations into the cabin, either, so it'll be civilised enough to satisfy most drivers. The V6 is a shade smoother, quieter and more relaxed, but it's still a bit grumblier than the equivalent units found in rivals from Audi and Mercedes. And, as we've not tried the petrol yet, we've no idea how it compares.
Road noise is very well contained, so you won't hear much roar from the tyres, and apart from the odd patter, the suspension goes about its work reasonably quietly, too. However, with the upright bodywork giving all the aerodynamic slipperiness of an office block, there's a fair amount more wind noise than you'll hear in rivals.
Safety equipment
The amount of safety kit you get depends largely on which trim grade you go for. All versions including the entry-level S get automatic emergency city braking and a lane keeping assistant, along with six airbags and enough Isofix points to secure an impressive five child seats.
A full-size spare wheel is also included across the board. Upgrade to the SE, and LED headlamps with high beam assist join the party, along with front and rear cross traffic alerts. HSE and HSE Luxury cars, meanwhile, get high-speed emergency braking, a blind spot assistant and traffic sign recognition that can amend your speed automatically.
The car has been crash-tested by the experts at Euro NCAP, and it achieved the full five-star rating, even if its scores in individual areas weren't as high as in some rivals.
MPG and fuel costs
"According to the latest WLTP official figures, the entry-level diesel will give you the best fuel return with a maximum of around 33mpg."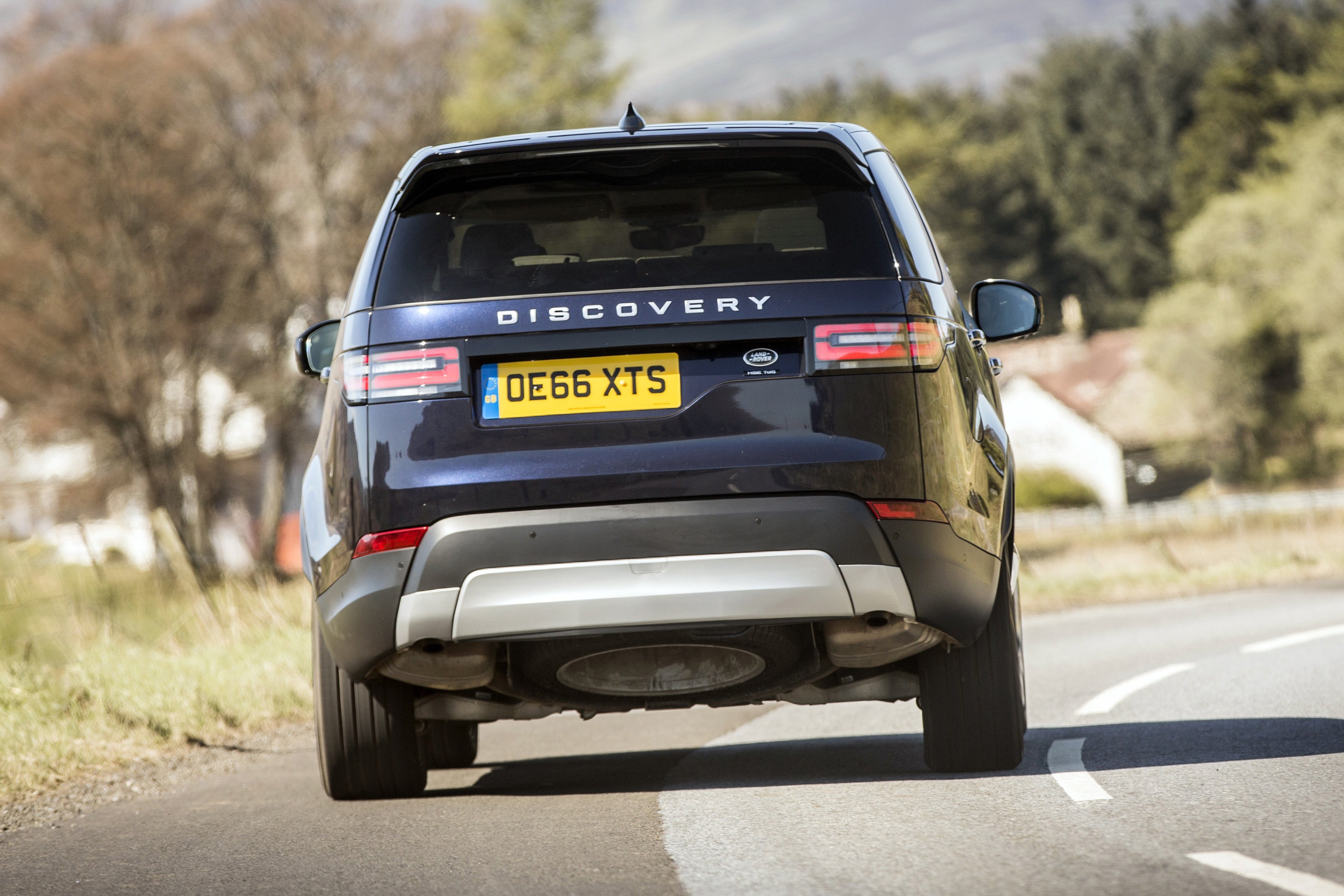 That's followed by the bigger diesel just behind at 31mpg, while the petrol flounders a way behind with a maximum figure of 25mpg. Not hugely surprising figures given the size and weight of the car, but not outrageous when compared with those of rivals, either.
Insurance groups and costs
Anyone who buys a car as expensive as a Land Rover Discovery is likely to have a few quid, and if you can afford to buy it, you can probably afford to insure it. Insurance groupings for the Discovery kick off in the mid-thirties, but whether your car sits in group 35 or group 40, it's unlikely to make much difference to your buying decision. Regardless, premiums will be considerable. That's a given.
VED car tax
Used buyers can feel happy that they've swerved a 'showroom tax' bill of £2,175 that new-car buyers will have to stump up as part of their Discovery's list price. However, the car was launched in 2017, the same year as the tax rules changed to apply an extra 'expensive car' surcharge to the tax rate governed by the car's CO2 emissions. And, because all versions of the Discovery cost more than the £40,000 threshold when new, the surcharge applies across the board. So, between years two and six of the car's life, you'll be paying £475 per year.
Company car tax, meanwhile, will be paid on 37% of the car's value, so bills will be steep to say the least.
How much should you be paying for a used Land Rover Discovery?
"At the time of writing, prices for brand new examples of the Discovery started at just under £50,000 for the entry-level diesel in S trim and rose to more than £71,000 for the V6 diesel in HSE Luxury spec. Prices for the petrol sit closer to the V6 than they do for the four-cylinder."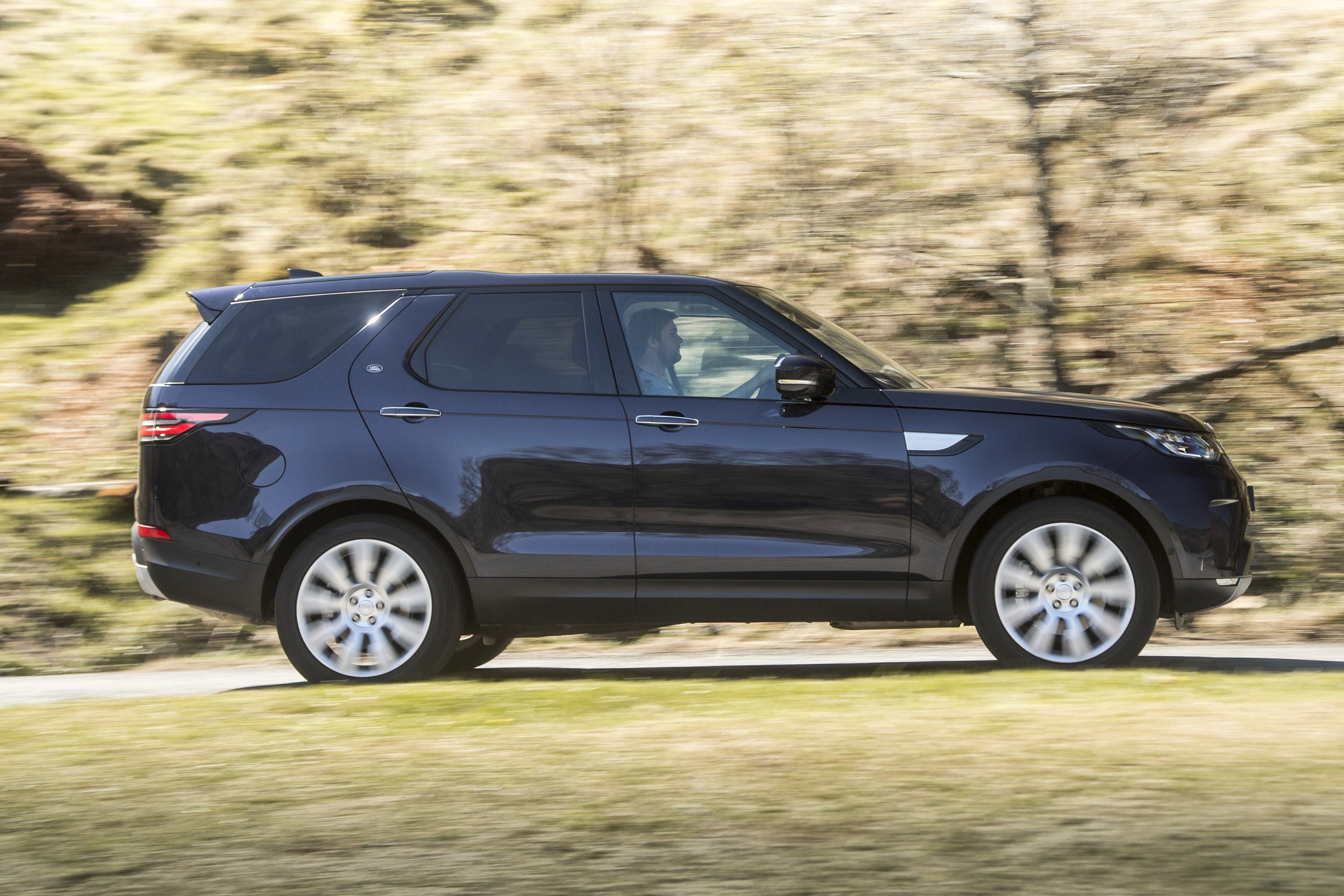 Compare those prices to those of key rivals, and they're a bit cheaper. Not by much, but by an amount worth having. And, because the Discovery clings onto its value about as well as its rivals do, the price differential should be proportional on the used car market.
Having only been released in 2017, prices for this generation of Discovery haven't had a chance to come down all that much just yet, but look through heycar's listings and you'll find the cheapest examples going for between £25,000 and £30,000. A good pre-reg example will be a lot more, but it'll be like having a brand new car.
Bear in mind, though, that Land Rover's performances in various reliability surveys over the years have been extremely disappointing, so a full suite of checks is essential before you buy.
Trim levels and standard equipment
On top of the infotainment and safety kit we've already talked about, the entry-level S model comes with a decent amount of standard equipment. Air-conditioning, cruise control, a powered tailgate, powered and heated door mirrors and a heated windscreen are all provided. The step up to SE is definitely worth making though, if only for the leather seats that feel necessary in a car like this, but you also get automatic lights and wipers, heated and electrically adjusting front seats, two-zone climate control, a 360-degree camera and a self-parking system.
Those after proper luxury will be tempted by the HSE, which provides upgraded leather, a fixed panoramic roof, keyless entry, adaptive cruise control, heated rear seats and hands-free opening for the powered tailgate. They'll be tempted even further by the HSE Luxury, which gives you a heated steering wheel, rear-seat entertainment screens, four-zone climate control, heated and cooled front seats and ambient lighting.
Land Rover Discovery cars for sale on heycar
2,612
Number of cars available
£20K - £83K
Price bracket of these cars
Colours available on heycar
Keep me updated by email with the latest advice, news and offers from heycar
By submitting, you agree to our
privacy policy
.