Range Rover Evoque (2011-2019) Review
Range Rover Evoque (2011-2019) Review

Written by
heycar editorial team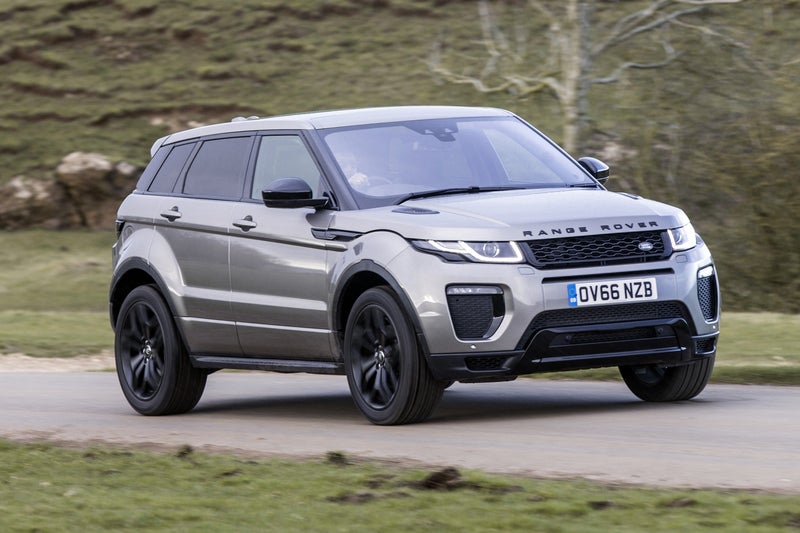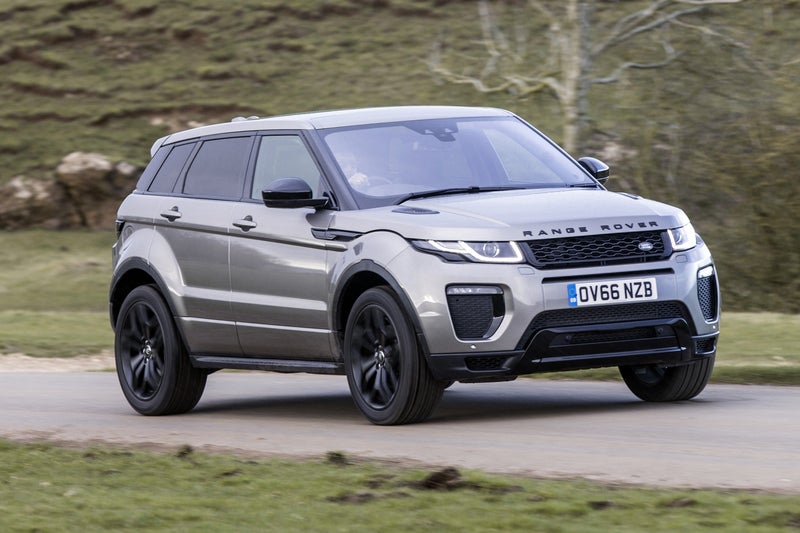 1/10
heycar rating
"Hugely appealing and stylish SUV"
Launched: 2011

Crossover

Petrol, Diesel
Quick overview
Pros
Styling and image
Reasonably practical
Becoming more affordable
Cons
Still carries a price premium
Reliability niggles
Early engines were mediocre
Overall verdict
On the inside
Driving
Cost to run
Prices and Specs
Overall verdict
"It's easy to see the appeal of the first-generation Range Rover Evoque on the second-hand market. It still looks great, almost a decade after launch, and is practical enough to fit easily into your daily life. There are a few reliability niggles, so we'd suggest buying an approved used model. Get a good one, though, and you're more likely to be pleased as punch."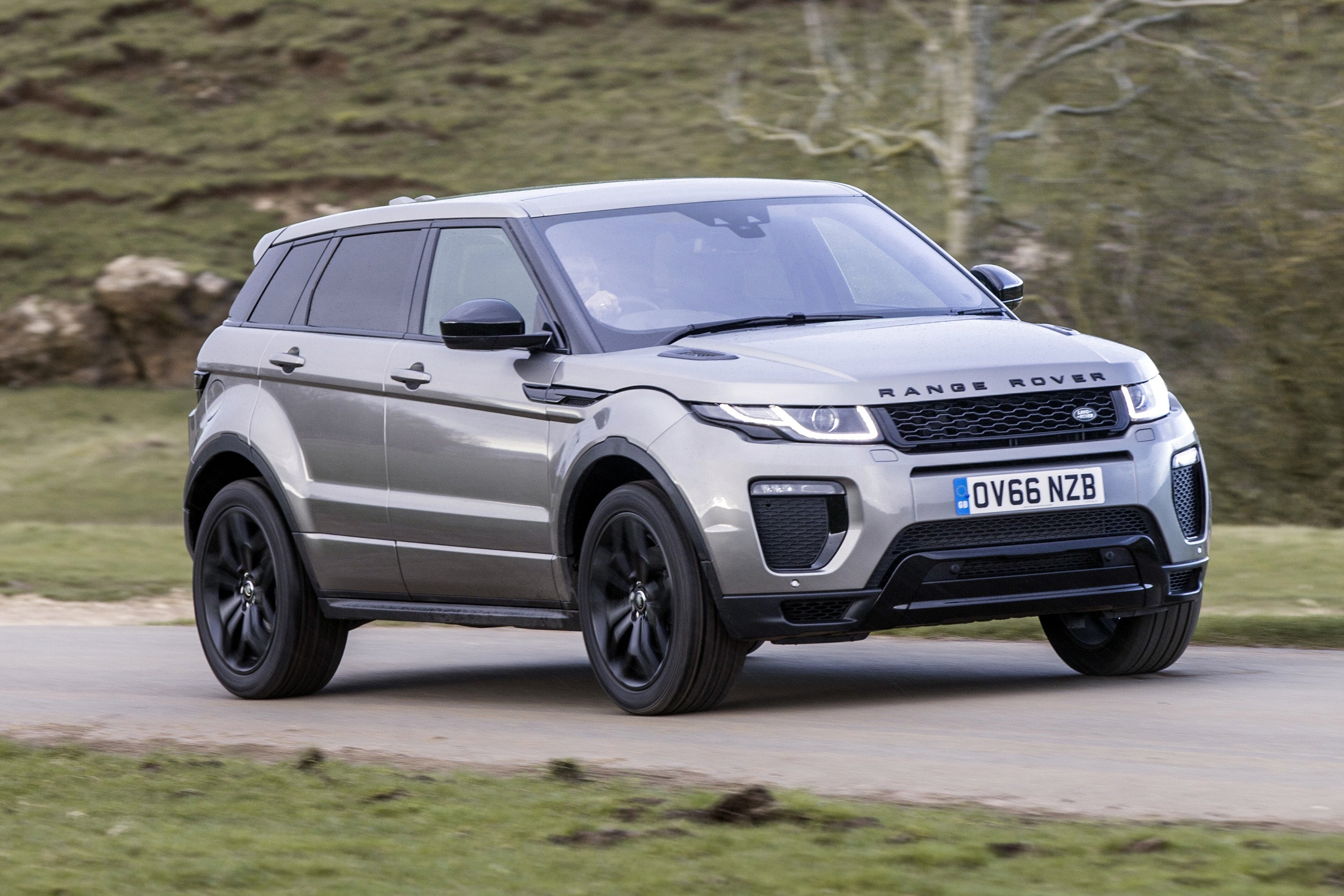 The Range Rover Evoque has proven to be a landmark car for Land Rover. Introduced when the firm was suffering the impact of the 2008 recession, it immediately made a huge impact – aided by a glitzy launch at Kensington Palace, which was attended by a huge number of celebrities, including Evoque design consultant Victoria Beckham.
Two versions were offered, a three-door and a five-door. Both look similar, but the three-door, called Evoque Coupe, is just that bit more stylish. It's less practical, though, which is why the vast majority of Evoques have five doors – and the car's 2019 successor is only available in this format.
When sales began in 2011, it was clear Land Rover had a hit on its hands. The Evoque was a perfectly pitched, downsized SUV, one that was within reach of far more people than the larger, posher Range Rover. It was the right car for the time and, as the world emerged from a recession, so sales started to grow and grow.
One reason for the Evoque's success is clear: those iconic looks. Styled to be modern, distinctive and much less 4x4-like than a conventional SUV, the car was an instant classic and quickly became the must-have accessory for fashion-conscious people everywhere.
It wasn't all just fancy good looks, though. The Evoque was reasonably practical inside, too – not as commodious as a Land Rover Discovery Sport, of course, but still just about big enough to pass muster as an everyday family holdall. It was just the excuse many needed to switch into it from duller, more conventional cars.
All Evoques are good to drive. Land Rover made sure it was optimised for on-road use, with stable handling and a nice, absorbent ride. The vast majority were sold with diesel engines, and these are a bit less impressive (although later 'Ingenium' diesel engines are better).
Then there are the Evoque's staggering abilities off-road. Like all true Land Rovers, it goes further than you'd ever imagine. For something designed to be a style icon, discovering exactly what it's capable of in the rough stuff is a real surprise. Most came with all-wheel drive, which helps, although fuel-saving versions are front-wheel-drive only.
The Range Rover Evoque was facelifted in 2015. Key changes were the introduction of the improved new Ingenium engines, plus LED headlights that include a distinctive LED running light 'bar' pattern. Infotainment was also improved – a welcome update, as earlier models use a rather dated system.
Because the Evoque has proven so popular, there's a broad array of choice on the second-hand market. These range from value-priced entry-level versions, to range-topping cars with all the bells and whistles. The sheer choice of colours and trims is also huge, making searching through the classifieds an entertaining affair.
A curiosity of the range is the bizarre Range Rover Evoque Convertible. Some questioned this when new, although it has proven more successful than many would have believed. It's an interesting choice for those eager to be even more fashion-conscious and one of our top convertible cars.
Read on so we can help you navigate the broad and diverse choice of Range Rover Evoque models – and pick out exactly the right car for you.
If you're looking for the newer version, you need our Range Rover Evoque (2019-) review.
Is the Range Rover Evoque right for you?
SUVs are all the rage these days and the Range Rover Evoque was one of the first modern machines to boost the popularity of the sector. It showed you could drive a high-rise machine and not suffer in terms of high list prices, truck-like handling or poor fuel economy.
The five-door Evoque is particularly appealing. Children can easily jump in and out of the back, making it a much more interesting alternative to a humdrum hatchback. The boot is also convenient, proving (just about) pushchair-friendly.
Some new car owners really went to town when speccing their Range Rover Evoque. This means that if you like cars with a distinctive appearance and lots of goodies, there are some really special models out there to indulge yourself with. Meanwhile, diesel versions should offer reasonably competitive running costs – although check the insurance cost first. You might get a bit of a surprise if you're switching from a regular car.
What's the best Range Rover Evoque model/engine to choose?
The five-door Range Rover Evoque has practicality and convenience lacking in the three-door version, yet the stylish looks are barely diminished, so we'd choose that one for starters. Although a range of petrol engines was offered, they're a bit thirsty, so are only really suitable for those who don't cover many miles.
The later Ingenium diesels, offered from 2015, are better than the earlier Ford-derived motors, which were a bit workmanlike. Naturally, you should also choose an automatic gearbox – a manual Evoque just doesn't feel right.
The early entry-level Pure grade was a bit light on style-led features that make the Evoque so appealing. Dynamic and Prestige trims have more features, while later SE and HSE versions were better still. Look out for Lux and Tech packs, which have even more goodies.
What other cars are similar to the Range Rover Evoque?
The Range Rover Evoque beat every other rival to market. It was a completely new type of road-focused premium SUV, and it took Audi and BMW several years to respond with the Audi Q3 and BMW X1. Only recently has Mercedes-Benz readied the GLB (the smaller GLA is not really a rival to the Evoque).
Following the success of its large Cayenne, Porsche introduced a smaller rival to upmarket Evoque models in the form of the Macan. More recently, the Volvo XC40 has arrived to eye up more affordable Evoque variants. Then there's the internal competition from the Jaguar E-Pace, and Land Rover's own Discovery Sport – the latter for those who like the idea of an Evoque but need extra space and practicality.
Comfort and design
"The perfectly-proportioned Range Rover Evoque looks a genuinely premium machine in the metal, and you won't be disappointed when you step inside. "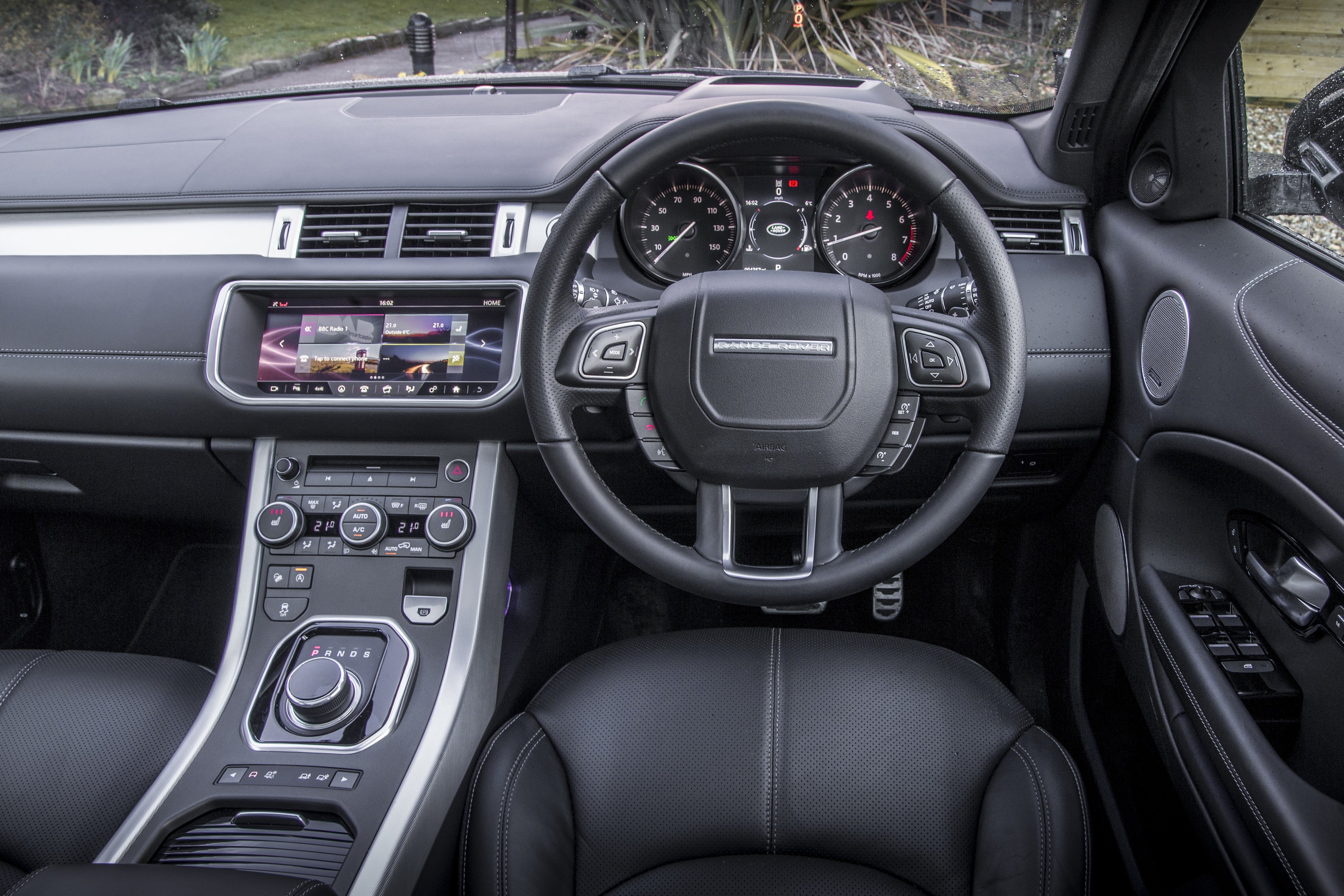 It has a stylish cabin, with a bold centre console that sweeps through the dashboard. Its sporty angle contrasts completely with the more upright look of the full-size Range Rover.
Land Rover designed the interior around the central touchscreen, so it still looks modern even today (more on the infotainment itself below). We like the two big round instruments set within sporty cowls, and also the strip of aluminium trim running through the top of the dashboard. Most of it can be finished in stitched materials to give an upmarket look and feel.
Land Rover offered a broad array of colour choices, upholstery types and dash trim inlays. There's a very wide mix of cars on the second-hand market, too – you'll find cars with the same paint colour on the outside can have radically different interior colour schemes.
The design is nicely detailed, with a good-looking climate control panel, stylish and good-to-hold steering wheel, and nice attention to detail such as the metal finishers on the air vents. We promise you'll be giving the 'Range Rover' script on the steering wheel a proud polish with your sleeve. Although the Evoque has a higher shoulder line than a larger Range Rover, it still has a wide windowsill to rest your arm on.
Models with a manual gearbox look incongruous, with the gearlever jutting out of the centre console. It's much better on automatic versions, which have a cool rotary gear shifter that whirrs up out of the dashboard when you start up. Just another design feature that becomes a talking point.
Quality and finish
With a few provisos, the Range Rover Evoque is a genuinely premium machine. Many models have leather upholstery, which is thick and supple to the touch. The stitched materials covering the dashboard convincingly mimic the larger Range Rover as well.
The climate control dials make a nice click, column stalks feel sturdy and the rest of the switches have a firm action. Many of the plastics on the upper half of the dashboard also look high quality, living up to the Range Rover reputation for luxury.
Peer more closely, though, and you will encounter cheaper, rougher plastics, particularly on the lower half of the dashboard. The bottom of the doors is also a bit hard, especially in the rear. And early infotainment systems will, by today's standards, look very poor quality.
The Range Rover Evoque does have a reputation for some quality niggles, too. There's evidence that reliability isn't as good as its premium rivals. That's why we'd suggest purchasing from an approved Land Rover retailer, so you'll get the reassurance of extensive preparation and a good second-hand car warranty.
Infotainment
Land Rover infotainment systems were not very good early on in the Evoque's life. The standard touchscreen tech was a nice feature to have back in 2011, but it was not very user-friendly. Where fitted, the sat-nav mapping was confusing and it generally feels a generation or two out-of-date today.
Some cars will be fitted with Dual View tech, though. This allows the driver to see the map while the passenger watches a video on the same screen. It's clever, but again rather outdated today.
A welcome improvement came in 2015 when the new Jaguar Land Rover InControl infotainment system was fitted. The 8.0-inch screen was sharper and its user interface easier to use. InControl Touch Plus has a powerful 11-speaker Meridian sound system – look for the 'Meridian' logos on the silver speaker grilles.
Another 2015 update was an improved TFT screen display between the speedo and rev counter. Where fitted, sat-nav directions are fed into it, along with other information on demand.
Some second-hand Range Rover Evoques may be fitted with the rear-seat entertainment pack. This comprises screens in the back of the front-seat head restraints, on which media such as DVDs can be watched. The kids will love it – and you'll love the fact you didn't have to fork out the small fortune it cost when new.
Space and practicality
The Range Rover Evoque is easily the sportiest Land Rover there has ever been. It feels great to sit in, with a much less stark and upright driving position than other Land Rovers. You still get the high-up commanding view, but it also seems more like you're sitting within the vehicle, rather than on top of it.
The central transmission tunnel is a bit bulky, but otherwise space up-front isn't bad. The driving position is multi-adjustable – we like how close you can pull the steering wheel towards you – and many models are fitted with electric seats, which is a nice practicality boost.
It's tighter in the rear. The three-door feels particularly cramped, not helped by electric front seats that take absolutely ages to whirr forward (and there's no way you can get in until they've slid out of the way). The Evoque Coupe has less rear headroom, smaller windows, and generally feels rather on the cramped side. Space for feet is particularly so-so.
The five-door is a bit better. At least you can get in and out easily, for starters. The windows are bigger and it has 30mm more headroom and, impressively, 50mm more shoulder room. Space is far from abundant, but it feels much less hemmed in.
Boot size is good, with 550 litres on offer even with the seats up. Some models have an electric tailgate that you can open with a wave of your foot under the rear bumper (or, more reliably, a press of the remote keyfob). Some may wish the boot was a bit wider overall, although there is a wider section at the rear that will swallow golf clubs. The seats also fold in a 60:40 split, opening up a very impressive 1,445 litres of space. Naturally, the five-door is far more practical in this regard too, simply because you can open the rear doors to slide things in and out. It's a very awkward affair doing the same with the Coupe.
Handling and ride quality
"The Range Rover Evoque delivers a very high standard of ride and handling. The fact that it drove so nicely proved a key part of its appeal – it was far removed from the more leaden 4x4s of the time, becoming one of the first genuinely car-like SUVs."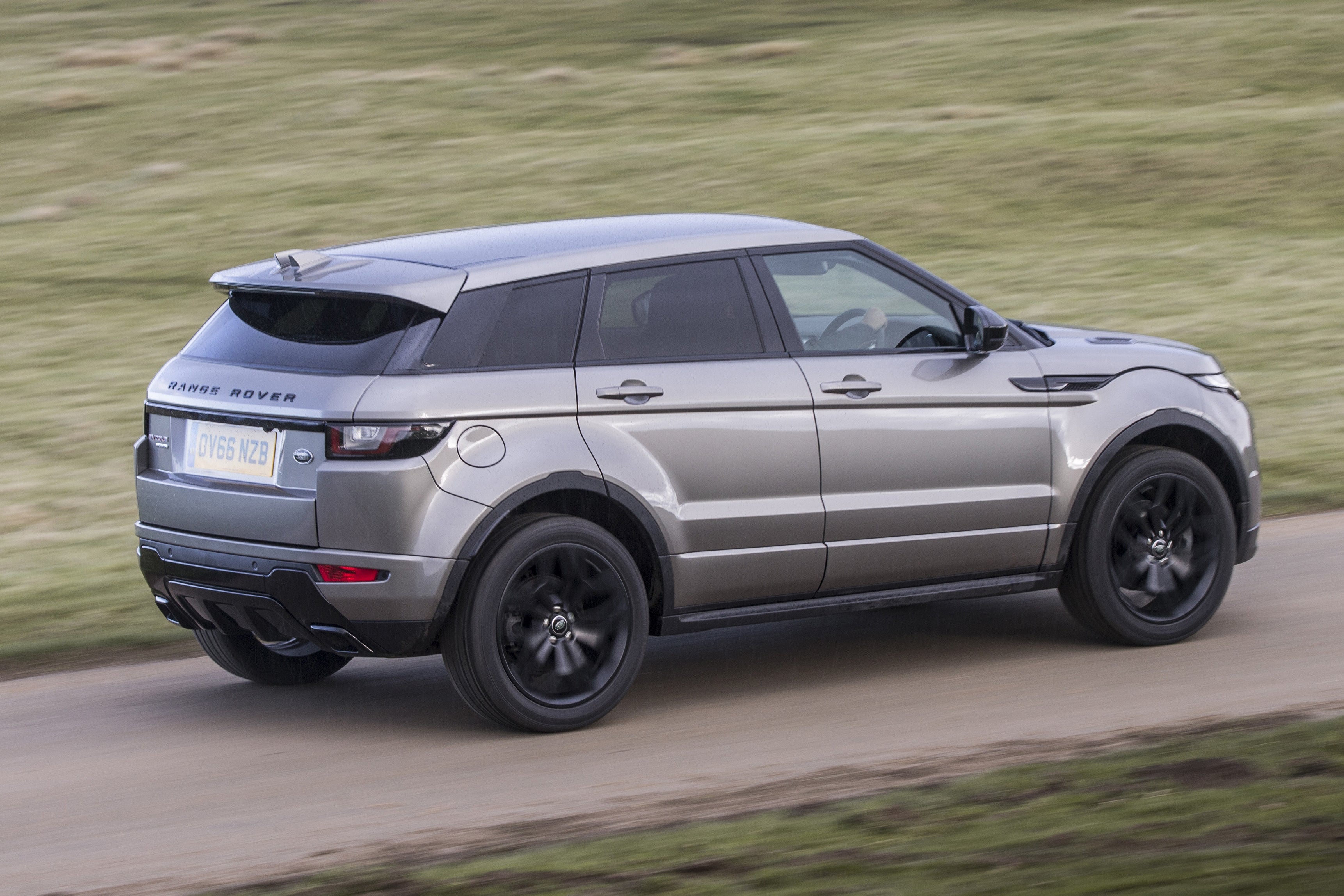 Handling is perhaps the standout. The Evoque is much less soggy and nimbler than you'd think, responding to its semi-dished steering wheel smartly and intuitively. When new, Land Rover launched it on Anglesey, with a route across North Wales to Liverpool, near to where it's built. It was the Evoque's ability on both fast, twisting Welsh roads and in the cut-and-thrust of a city centre that so impressed journalists in early tests. It is genuinely fun to drive.
Ride quality benefits from its long-travel SUV suspension. The Evoque has to be able to withstand the frightening abuse inflicted by Land Rover's 4x4 test track, and the ride shows this resilience in everyday conditions. If you don't go too extreme on the size of the alloy wheels (stick with 17 inches or 18 inches), you'll find it a very smooth-running machine, free from crashes, bangs and harshness. It does, however, feel sharper and choppier with oh-so-stylish 19- and 20-inch wheels. You have been warned.
As an option, Land Rover offered Adaptive Dynamics suspension, with clever MagneRide dampers that automatically adjust to the road conditions. These extend its abilities even further and also help keep the ride smoother for longer, and make the handling a touch more roll-resistant.
Off-road, the Evoque is amazing. Even front-wheel-drive versions aren't bad, but it's the all-wheel-drive models that really wow you. It has loads of suspension travel, can wade through scarily deep water, cross rocks without pausing for breath and somehow crawl up the slipperiest, grottiest surfaces with immense assurance. This is where the Land Rover difference really shows.
Engines and gearboxes
The first-generation Range Rover Evoque comes with a broad array of engine options that at first seem a little bewildering. Most are likely to be the 2.2-litre TD4, which produced 150PS, or the SD4 upgrade, taking power up to 190PS. There was also a fuel-saving eD4 version with front-wheel drive, which returned some eye-opening fuel economy figures.
The only petrol alternative was a 240PS 2.0-litre turbo four-cylinder, which was smooth, but a bit too hot-hatch-like and enthusiastic for a premium SUV. Some still preferred it though, as the earlier diesels are a bit rattly and thrummy.
New engines arrived in 2015. These have the same names, which isn't helpful, but it is still easy to spot the upgraded diesel engines because they were now 2.0-litre four-cylinder motors (rather than 2.2 litres). The TD4 produced 150PS and the SD4 produced 180PS. Even these diesels are a little on the noisy side, but the sound itself was less gruff than before – and Land Rover did gradually improve refinement of these new Ingenium engines throughout the vehicle's lifetime.
Later on, a new 2.0-litre turbo petrol Ingenium motor was launched, producing 240PS or a fun-sounding 290PS (0-62mph took 6.3 seconds). This too was a better fit for the Evoque. The best overall choice is probably the 240PS 2.0-litre diesel, which offers a great blend of performance and economy.
You can find an Evoque with a manual gearbox, particularly at the cheaper end of the second-hand spectrum. However, we'd strongly recommend you go for an automatic, not least because it has that smart rotary gear shifter.
Early autos were six-speed devices, and there were a few reliability worries. From spring 2013, a new nine-speed auto was launched. This can hunt around a bit, but is still better than the older gearbox, and generally suits the Evoque best of all. It also has a lower first gear, which makes it easier to make fuss-free hill starts when towing.
Refinement and noise levels
The benefit of being a company famous for building posh luxury SUVs is that some of the know-how filters down to your smaller vehicles. So it proved with the Range Rover Evoque, which generally has convincing luxury car levels of refinement.
Perhaps the biggest niggle concerns engine noise. The early 2.2-litre diesels in particular don't quite feel up to scratch, but the later 2.0 is better, and all of them cruise at speed without too much raucous rumble. Wind noise is kept at bay during everyday use, although the very large door mirrors can generate a bit of roar on the motorway.
Road noise is well isolated, particularly if you steer clear of the largest wheels. And models with MagneRide suspension do an extremely good job of cushioning city centre harshness. Keep an eye out for the outstanding Meridian stereo, which makes the best use of this quietness with its powerful and crisp 825W multi-speaker surround-sound.
Safety equipment
Euro NCAP crash-tested the Range Rover Evoque back in 2011 and awarded it a five-star safety score. Adult occupant protection was rated 86%, with 75% for child occupant protection. Safety assist looks impressive too, with an 86% score, although pedestrian protection was rather less impressive, at a poor 41% – blame that blunt SUV front end.
All Range Rover Evoques have front, side and curtain airbags, plus a driver's knee airbag. Isofix child car seat mountings are fitted to the rear seats, but not to the front passenger seat – and there is no airbag cut-off device. All seats do, however, feature a seatbelt reminder.
Everyday safety features include hill-start assist, rear parking sensors and, on models with all-wheel drive, Land Rover's Terrain Response system. This allows owners to optimise the 4x4 settings at the press of a button. It is a really useful real-world safety feature, particularly in inclement weather.
It might be worth looking out for a second-hand model fitted with a rear-view camera. The rear window is tiny, making reverse-parking a cumbersome affair. For maximum safety, particularly in tight car parks and on the school run, having the camera will be invaluable.
MPG and fuel costs
"Good fuel economy has always characterised the Range Rover Evoque, particularly when compared to the thirst of a larger V8-engined Range Rover. This helps keep costs to a much more acceptable level."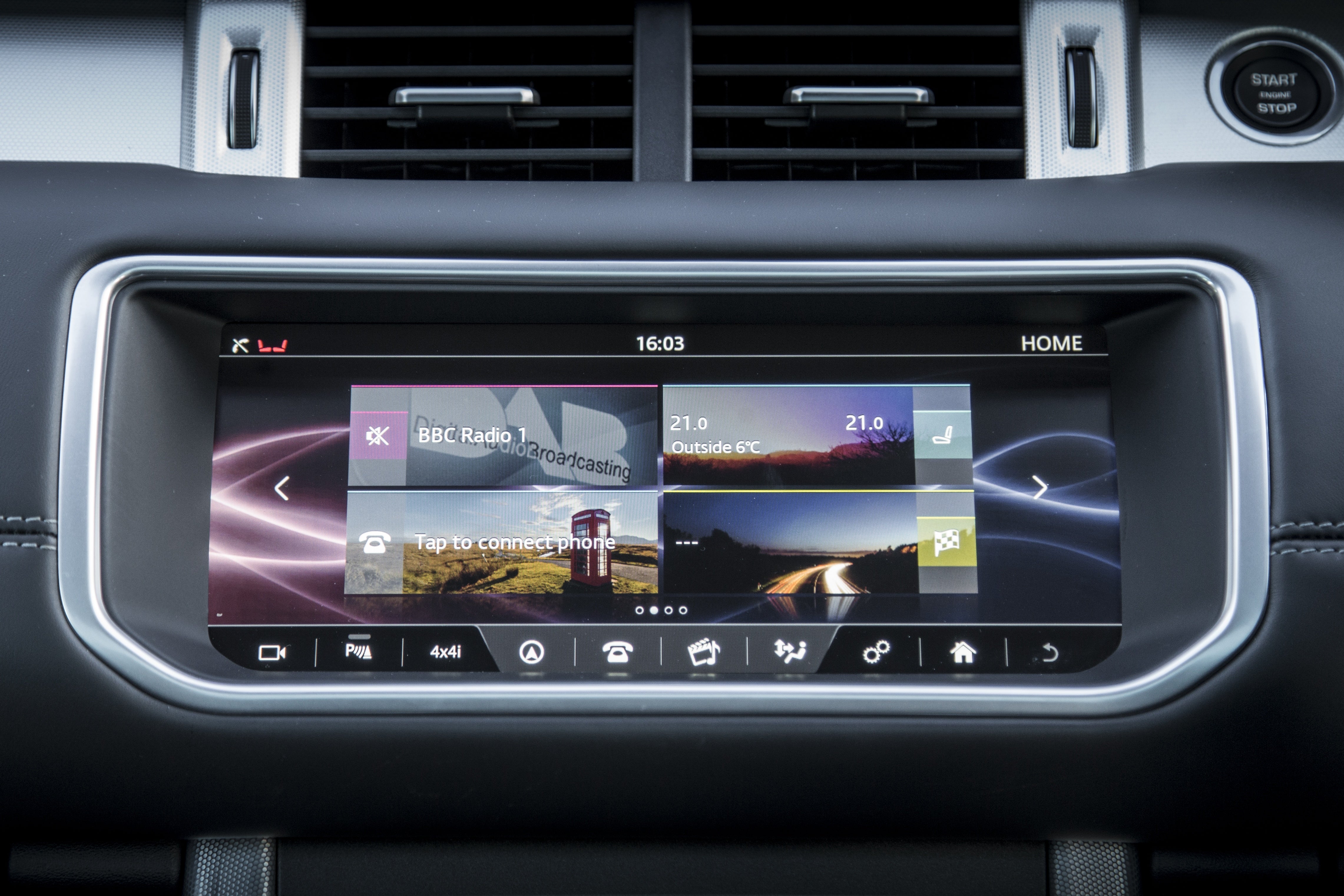 Pre-facelift 2.2-litre TD4 models officially average 49.6mpg according to contemporary figures. The SD4 averaged an identical figure, dropping to 44.1mpg for the automatic version. Meanwhile, the eD4 eco version returned an amazing 57.6mpg. The obvious disappointment was the thirsty petrol, which guzzled fuel at a rate of one gallon every 32.5 miles.
The Ingenium engines averaged 46.3mpg in manual guise or 44.1mpg as an auto. The SD4 averaged 48.7mpg, while the newer eD4 returns more than 65mpg. The starkest improvement came with Land Rover's new 2.0-litre petrol engine, which could average up to 38.7mpg. Even the 290PS version managed 37.2mpg.
Insurance groups and costs
Insurance ratings for the Range Rover Evoque start from a steep group 28, which is quite a bit of a jump over a more mainstream car for those drawn in by the car's newfound second-hand affordability. We'd recommend getting a quote before going ahead and purchasing, just so there are no nasty surprises.
Petrol versions are particularly steep, with an Si4 rising right up to group 40. This will have a fair knock-on effect for annual premium costs, so weigh up carefully whether you really need that extra performance.
Most people will take an eD4 which, in a decent mid-range spec, comes in at group 30. A TD4 in a similar spec is group 35, with insurance groups edging upwards as you move up through the trims.
VED car tax
With remarkably low CO2 emissions, the 2.0-litre eD4 is a VED (road tax) bargain. The 113g/km of the five-door version means a £30 annual tax rate, which the 109g/km of the eD4 Coupe takes down to just £20 a year. Even the earlier 2.2-litre eD4 only costs £150 a year, which the TD4 takes up to £165.
Be wary of petrols. The thirstiest petrol costs £265 a year, and even a later 240PS version is £205 a year.
Models registered after April 2017 should get a flat-rate £150 charge. That's unless they cost more than £40,000 when new, in which case they'll still be liable for the £475 a year rate until they are more than six years old.
How much should you be paying for a used Range Rover Evoque?
"This is the exciting bit, style gurus. You can now find early Range Rover Evoque, with registrations as new as 2013, on the second-hand market for less than £15,000."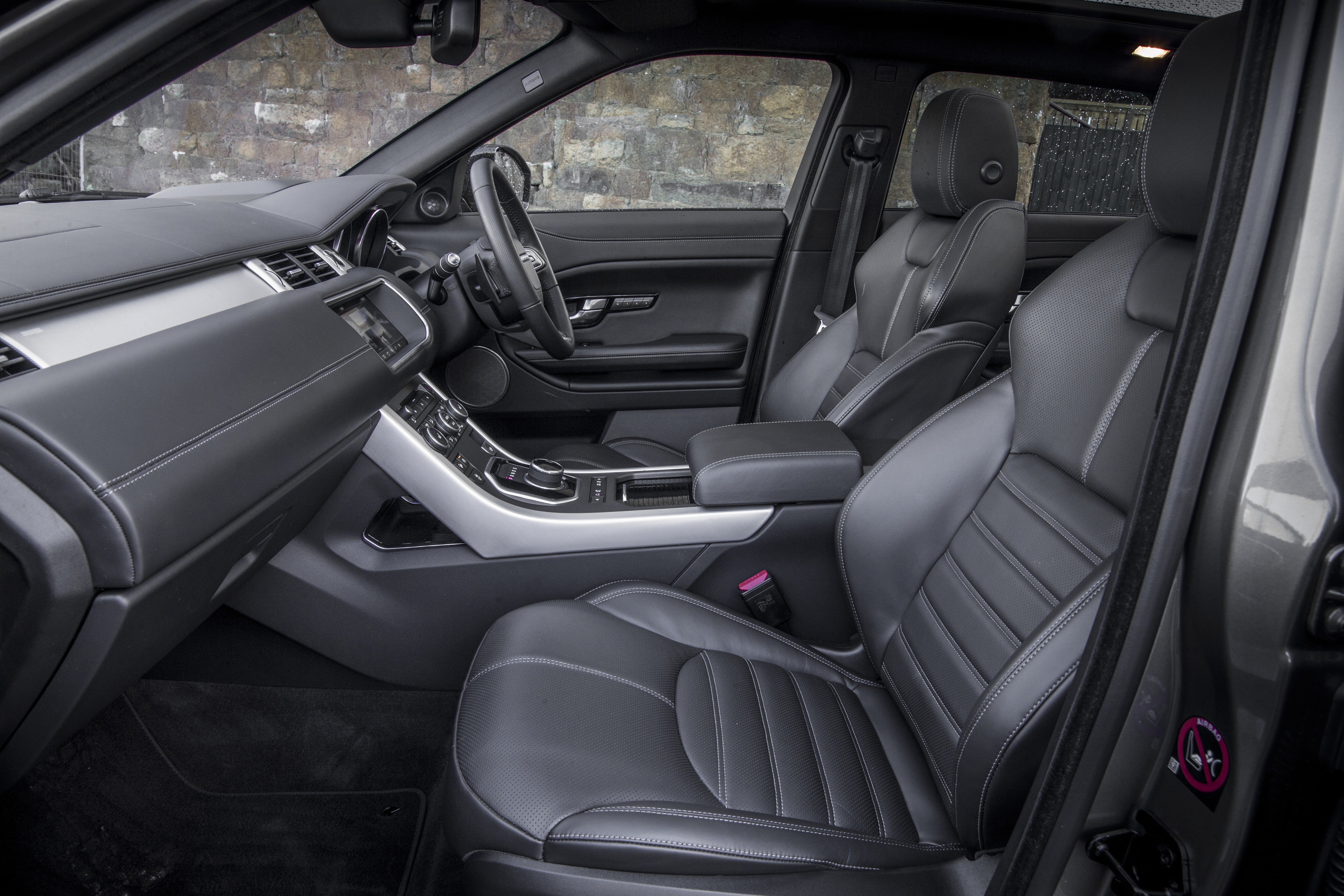 They might have done a few miles – upwards of 60,000 – but if your own annual mileage is low, they are smart buys that shouldn't depreciate much further.
The sweet-spot seems to be from around £17,500, where there starts to be a good choice of 2.0 eD4, TD4 and SD4 diesel versions. SE and SE Tech is a good-value trim line and, thanks to their smart LED running lights, they still look extremely contemporary – aided by the latest Evoque being an evolution rather than a full redesign.
If you can afford around £25,000, there is a huge array of manufacturer-approved 2018 vehicles on the market. This is where you really have the pick of colours and trims – and all for less than the price of a mid-ranking new Ford Focus.
Trim levels and standard equipment
All Range Rover Evoques are well equipped as standard. Land Rover didn't follow a conventional model hierarchy, preferring instead to differentiate them with different 'moods'. The range at launch comprised Pure (base), Prestige (more luxurious) and Dynamic (sportier). All models featured climate control, alloy wheels, heated front seats, rear parking sensors and Terrain Response. Wheels grew to 19 inches on the Prestige, which also has rich leather, sat-nav, auto lights and auto wipers.
You won't miss Dynamic models. They have 20-inch alloys, deeper side sills and bumpers, a bolder interior and optional Adaptive Dynamics suspension. From 2014, an even posher Autobiography Dynamic was introduced. Also look out for the good-value Pure Tech pack, which adds a few extra goodies to the base car, including a heated windscreen.
Post-facelift models follow a broadly similar equipment array, with the range then comprising SE, SE Tech, HSE and HSE Dynamic, topped off by the Autobiography.
Keep me updated by email with the latest advice, news and offers from heycar
By submitting, you agree to our
privacy policy
.