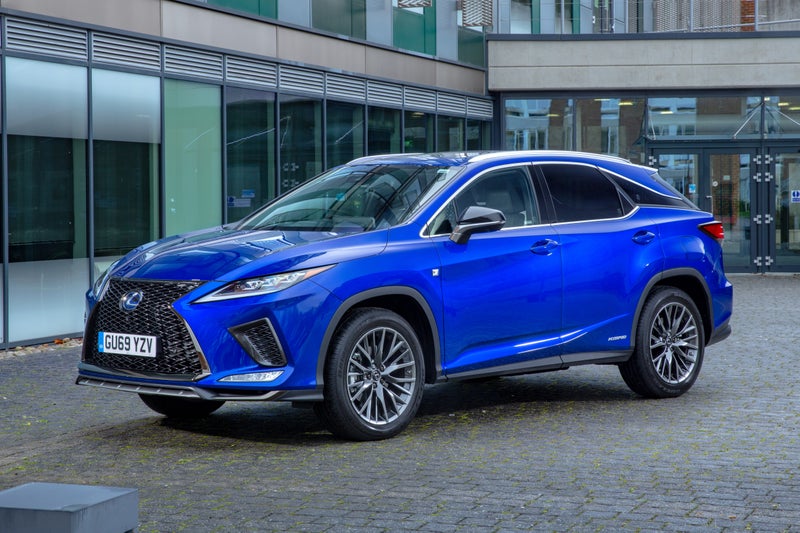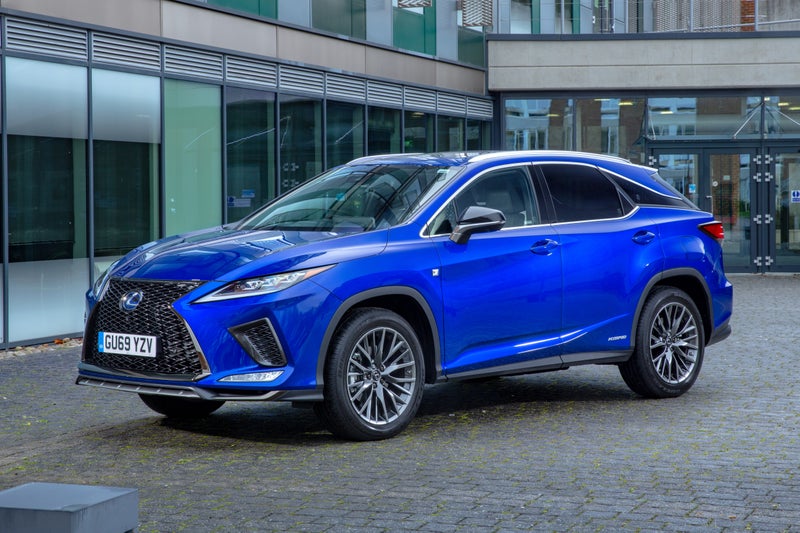 1/10
heycar rating
"Luxury SUV with hybrid power"
Launched: 2015

SUV

Petrol, Hybrid
Quick overview
Pros
Impressively comfortable ride
Really solidly built
Lexus has an impeccable reliability record
Cons
Infotainment system isn't great
Rivals offer a more rounded driving experience
Hybrid drivetrain won't suit long-distance drivers
Overall verdict
On the inside
Driving
Cost to run
Prices and Specs
Common questions
Overall verdict on the Lexus RX
"It's fair to say that the British public have never quite taken to the Lexus brand with quite the same ardor or enthusiasm as the Americans or the Japanese, but the RX is one of the firm's success stories in the UK. "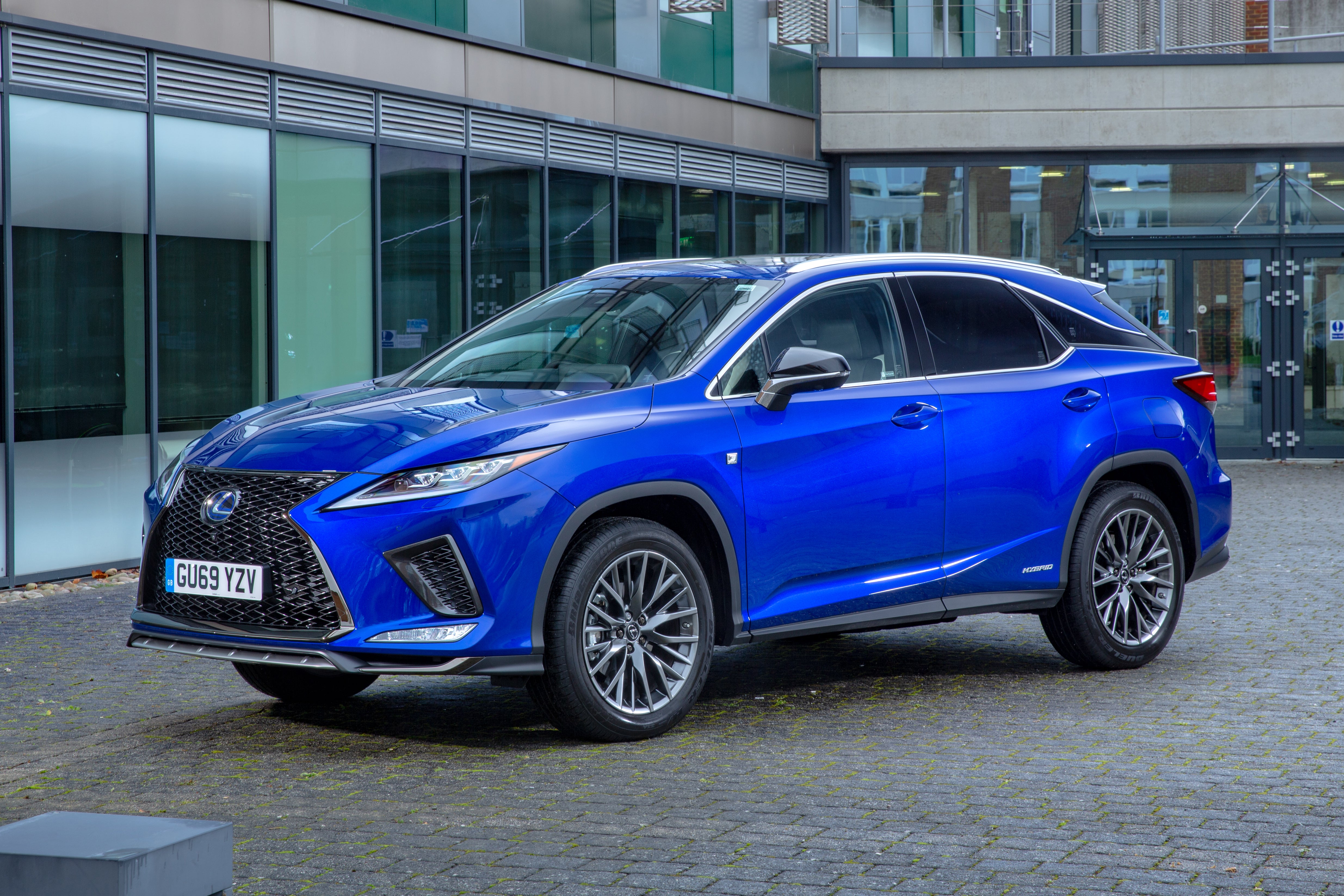 Now in its fourth generation, it's historically one of the firm's best-selling cars on these shores, with earlier versions offering buyers an alternative choice in the luxury SUV market in the days when there weren't that many to choose from. These days, though, buyers can barely move for all the luxury SUVs fighting for their custom. So, what does the latest RX do in order to stand out from a very crowded crowd?
Well, there's one key difference, and that's that the RX is a self-charging hybrid. Not a mild hybrid, not a plug-in hybrid, but a self-charging hybrid. Examples of both alternatives are now plentiful in the luxury SUV market, but the RX sits somewhere in between.
With a 3.5-litre V6 petrol engine and two electric motors to provide occasional all-electric drive, along with permanent electrically assisted drive, it's more sophisticated and more efficient than a mild hybrid, which might employ something as simple as a posh starter motor to technically qualify as a hybrid.
That said, it can't match the all-electric driving range, or the fantastically ludicrous official mpg figures, of a plug-in hybrid. However, neither is it as expensive to buy, and if you drive it in the right way, it has the potential to be just as economical in the real world. It offers you many of the same tax advantages, too. Food for thought, that.
The hybrid system is by no means all that the RX has got going for it, though. It's more interestingly styled than most of the competition, it's certainly less ubiquitous, and has an interior that, while maybe not quite as lustrous as the best rivals from Germany, has them matched every step of the way for build quality. It's also supremely well stocked with kit, in terms of both luxury and safety.
Granted, we won't go pretending the RX is perfect. The infotainment system is fiddly to use, the boot is smaller than you get in most rivals, interior space is a fraction tighter and, while the ride is impressively cosseting, some rivals manage to combine even better comfort with considerably sharper handling, so it's not as well rounded on the road.
Having said all that, though, the RX remains a very appealing choice, made even more appealing by the fact that Lexus' reputation for reliability and customer service is second-to-none in the car industry. For many buyers, that'll be enough on its own, but the big Lexus has plenty more going for it besides.
Is the Lexus RX right for you?
That depends greatly on the type of driving you do. If you spend your days chugging up and down motorways, probably not. One of the RX's diesel powered rivals will probably prove more relaxed and cheaper to run.
However, if you spend your days tiptoeing around urban environments, where the RX can make maximum use of the electric bits of its self-charging-hybrid powertrain, then this car might make much more sense for you. Low CO2 emissions also make it a relatively affordable choice for company car drivers. What's more, if you're looking for a car that's well equipped, impeccably built, roomy, comfortable and faultlessly reliable, things look even better for the RX.
What's the best Lexus RX model/engine to choose?
A turbocharged petrol version was offered early on in the RX's life, but that was only on sale for less than two years before it was discontinued. It was cheaper to buy than the alternative - a hybrid that combines a 3.5-litre V6 petrol engine with two electric motors - but it was also much thirstier.
These days, it's just the hybrid - known as the 450h - that's left, and it's definitely our pick of the pair. It stays quiet and smooth if you treat it gently, and if you spend most of your days in an urban environment, it'll be very efficient, too.
On the trim front, we can't see much reason to upgrade from the basic RX, which comes with all the creature comforts you'd need. The range-topping Takumi may come with all the extra features you can think of, but it's a lot pricier.
What other cars are similar to the Lexus RX?
It's a big, luxury SUV with five seats, and that means it's not short of very popular rivals. The BMW X5 will probably be the most recognisable for most people, while others include the Mercedes GLE, Jaguar F-Pace and Range Rover Velar.
The BMW and Merc also offer buyers the option of seven seats - which the Lexus does, too, in the form of the RX L - and so you'll also need to factor other seven-seat luxury SUVs into the mix as well. These include the Audi Q7, Land Rover Discovery and Volvo XC90: all of them will be competing for your cash.
Comfort and design: Lexus RX interior
"Finding a comfy driving position is an absolute doddle in the RX, because all versions have electrically adjusting front seats as standard. The top two trims, meanwhile, also get a steering wheel that moves electrically. You sit high up, like you do in the vast majority of SUVs, and the seats grip you and support you in all the right places, making them extremely comfortable. The visibility at the front is very good indeed, and although the thick rear pillars mean your rear view isn't quite so clear, it's still clearer than in many rivals. Besides, you get a reversing camera on all versions."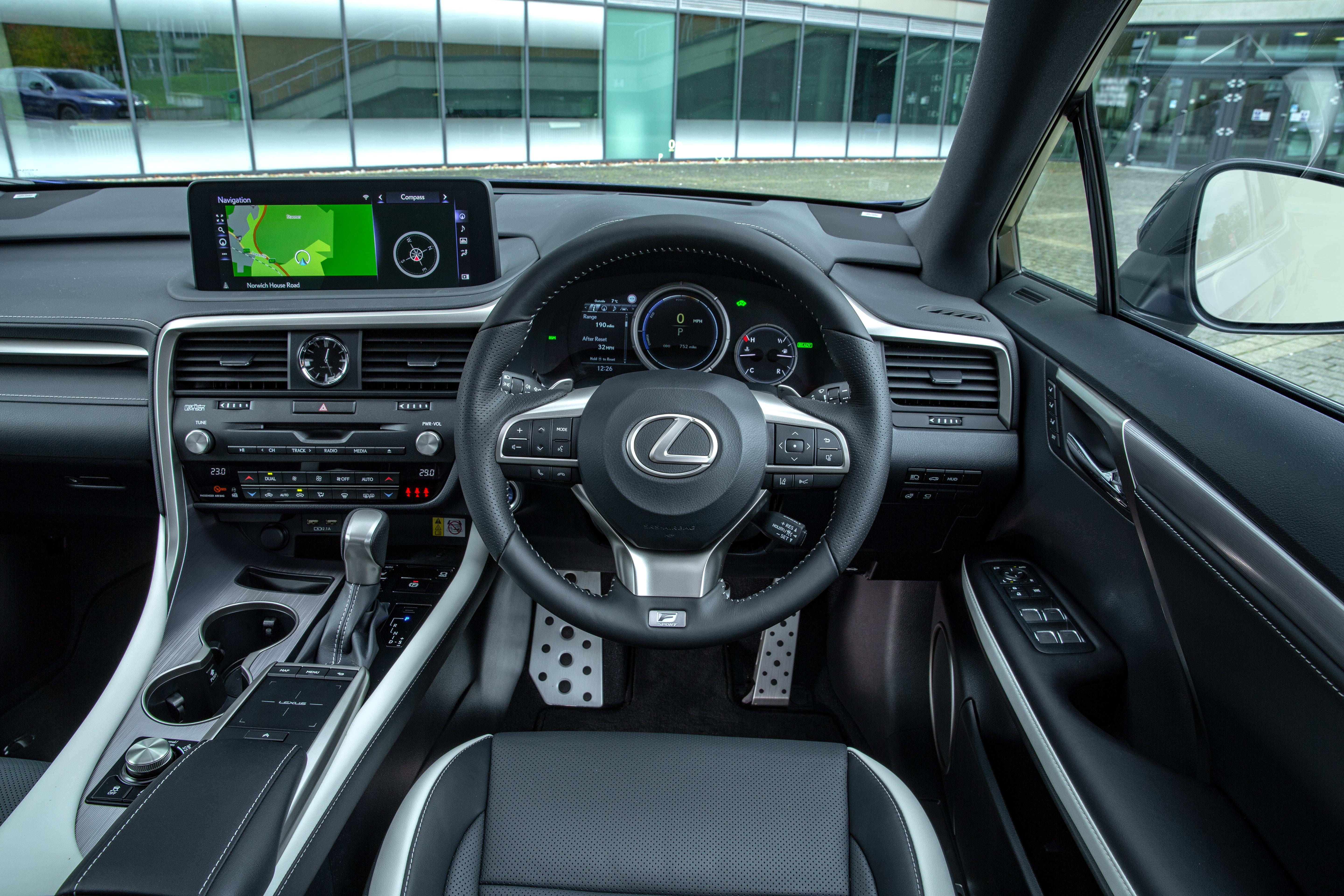 While lots of carmakers these days are trying to minimise dashboard buttons by making you operate everything through a touchscreen, plenty of buttons remain in the Lexus. Those of them you'll use most often - such as those for the air-con and stereo - are well marked and easy enough to hit at a glance. However, there are a few hidden away out of sight, including a small cluster of buttons on the underside of the dash to the right-hand side of the steering wheel, which are difficult to get at.
Quality and finish
A luxury SUV simply has to deliver a high-class environment, and the RX does just that. Sure, a few of the panels aren't as squidgy or as lustrous as you'll find in an Audi, and the switches and buttons aren't so deftly damped, but there's enough in the way of high-grade materials and spangly finishes to have the desired effect. The unconventional interior design injects a pleasant feeling of individuality, too.
What you will appreciate, though, is the rock-solid way in which everything is bolted together. Every panel fits together just-so, with no hint of any creaks or rattles, and it gives the RX an impressively substantial and dependable feel.
Infotainment: Touchscreen, USB, nav and stereo in the Lexus RX
Sadly, this is not a Lexus strong suit. The menus used to control the system aren't the most logically arranged you'll ever encounter, while the graphics also look a wee bit dated. The system can be slow to respond to inputs, and the same can be said of the screen transitions.
Like pretty much every other modern car on the planet, the RX has touchscreen functionality, but this isn't as easy or as accurate as controlling the system with a conventional rotary dial controller, like you find in a BMW. Still, it's better than using Lexus' alternative, which is a laptop-style touchpad located on the centre partition between the front seats: using this is even more distracting than the touchscreen.
You can get around some of these foibles by plugging in your smartphone and using the Apple Carplay/Android Auto that comes as standard with the car. Lots of other functionality is supported by the system, too, such as DAB radio, Bluetooth, wireless phone charging, a DVD player and various connected services. The standard stereo has an impressive 12 speakers, while Takumi models get a brilliant Mark Levinson surround sound system.
Space and practicality: Lexus RX boot space
Many rival luxury SUVs - such as the Audi Q7 and Volvo XC90 - provide seven seats as standard, while many others - such as the BMW X5 and Mercedes GLE - allow you to specify them as an option. The RX does something a little different: you can have a seven-seat version, but it's called the RX L, and with a different name, it's technically a different model, so we'll review it separately.
If you only need the five seats, the RX does a very decent job. There's loads of space up front, and enough leg- and headroom in the back for a pair of lanky adults to stretch out comfortably. There's enough shoulder space for a third to squeeze in between, too, and because there's a flat floor, the person in the middle will have more space for their feet than in most rivals (which usually have a bulky transmission tunnel running down the centre of the floor). However, the middleman will have marginally less headroom than his chums either side, because his seat is a wee bit raised.
The boot isn't huge by class standards. There's still enough space to allow you to sling in the weekly shop without resorting to Tetris-like packing skills, but the RX will struggle more than its rivals on trips to garden centres or Swedish furniture shops. The rear seats slide back and forth to allow you to boost the boot space a fraction, and they also fold down in a 60-40 split (in the Takumi, that's done electrically) to let you carry bigger loads. The backrests lie at a slight angle, though, so you don't get a perfectly level load area. A spare wheel is provided in case you get a flat, which is always better than the pot of sealant you get with some cars.
Handling and ride quality: What is the Lexus RX like to drive?
"The RX comes with one of two suspension systems. On the post-facelift car, the entry-level car comes with a basic setup, which we've not yet had the opportunity to try yet, while the F-Sport and Takumi models get an Adaptive Variable Suspension. This can stiffen things up or soften them off according to which of the various driving modes you select, allowing you to alter the focus between comfort or sportiness."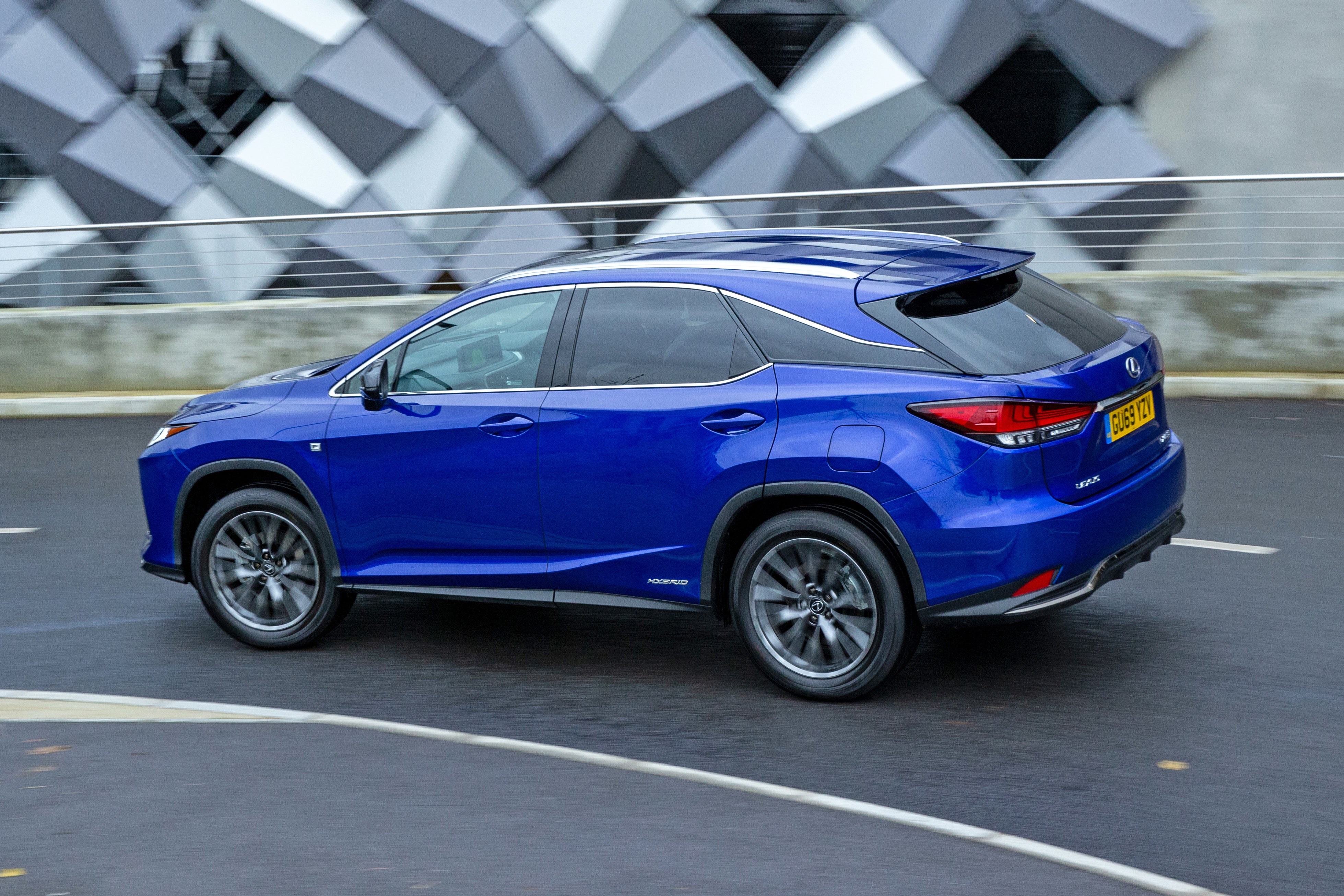 Select one of the comfier ones, and things really are very comfy indeed. Whether they're big ones or little ones, most bumps and ruts are absorbed really effectively, keeping you blissfully unaware of the state of the surface beneath you. It's not quite the comfiest car in its class - that honour falls to the Audi Q7 - but it really isn't far behind.
However, while the Audi combines its plush ride with impressively precise handling, the RX doesn't do as well on the latter. It's fine, feeling tidy and secure most of the time, but even when you select the sportiest of the modes, the body leans over quite a bit, making the car feel less eager to turn. It's not as grippy as many rivals, either, and the steering isn't as accurate. With F-Sport cars, buyers also had the option to pay extra for active anti-roll bars. These tidy things up a bit, but the RX still doesn't feel as sprightly as the best cars in the class.
What engines and gearboxes are available in the Lexus RX?
Early RXs of this generation had the choice of two engines, a turbocharged 2.0-litre petrol known as the 200t, and a hybrid that combined a 3.5-litre V6 petrol engine with a pair of electric motors (one assisting the engine to drive the front wheels, and one driving the rears to give four-wheel drive), known as the 450h. We never got to try the 200t, but to be fair, it wasn't on sale all that long before it was discontinued, leaving only the hybrid.
In the post-facelift car, the 450h delivered a combined output of 313PS (it was marginally less in the earlier versions) through a continuously variable automatic transmission (CVT). Despite having more power than many of its diesel-powered rivals, it actually feels less powerful because you have to apply more revs to get the desired performance. It's not slow by any stretch of the imagination, but your progress is just a little easier and more relaxed in many competitors.
If you ask for a big burst of acceleration all at once by burying the throttle pedal, the CVT sends the revs soaring, but despite the engine's increased work rate, you don't actually end up going a whole lot faster. It's far better to adopt a more relaxed driving style, and make do with gently pootling along.
Refinement and noise levels
There was a time that burying the throttle pedal in one of these like we've just described might well have had you reaching for the earplugs, because the surging engine revs were accompanied by a screaming, strained engine note and lots of vibration. Thankfully, though, this generation of RX is a vast improvement on that score. Yes, engine noise and vibrations do rise, but not to a level that's going to have you worrying for the welfare of your eardrums. That said, diesel-powered rivals are still more subdued when you need to get a wriggle-on.
Under more normal circumstances, life is very serene. Drive gently, and you can roll around on electric power alone for much of the time, meaning very little noise, and even when the petrol engine cuts in at low speeds, it does so, exceptionally smoothly and quietly. The engine stays subdued at a gentle motorway cruise, too, and wind noise is also well contained. There's more road noise than anything else, but it's nothing that'll have you raising your voice during conversations.
The brakes are one area where things don't run quite so smoothly, though. They're a bit difficult to modulate, with an all-or-nothing character, and that can make it difficult to slow down or stop in a smooth way.
Safety equipment: How safe is the Lexus RX?
Even in big SUVs like this, six airbags is the norm, but the big Lexus gets no fewer than 10 to help keep you from harm in a smash. That's if you find yourself in a smash in the first place, because you also get lots of clever systems to prevent that from happening. Adaptive cruise control with lane-keeping assist and road sign recognition take the pain out of motorway driving, while automatic emergency braking looks after you at lower urban speeds. Takumi versions also add a blind spot monitor and rear cross traffic alert to stop you reversing into the path of oncoming traffic, and a head-up display is also provided on the range-topper.
The pre-facelift RX was awarded the full five stars by Euro NCAP, but that was way back in 2015. The tests have got much tougher since then, so we can't be sure whether the RX would be as safe as one of today's five-star cars.
MPG and fuel costs: What does a Lexus RX cost to run?
"The RX's performance in this area largely depends on what you're expecting from it. Being a regular hybrid, it's not going to return crazy claimed fuel consumption figures of hundreds of miles per gallon like plug-in hybrids do, and when you compare its official maximum figure of 36.2mpg to that of one of its diesel rivals, it doesn't actually look all that different."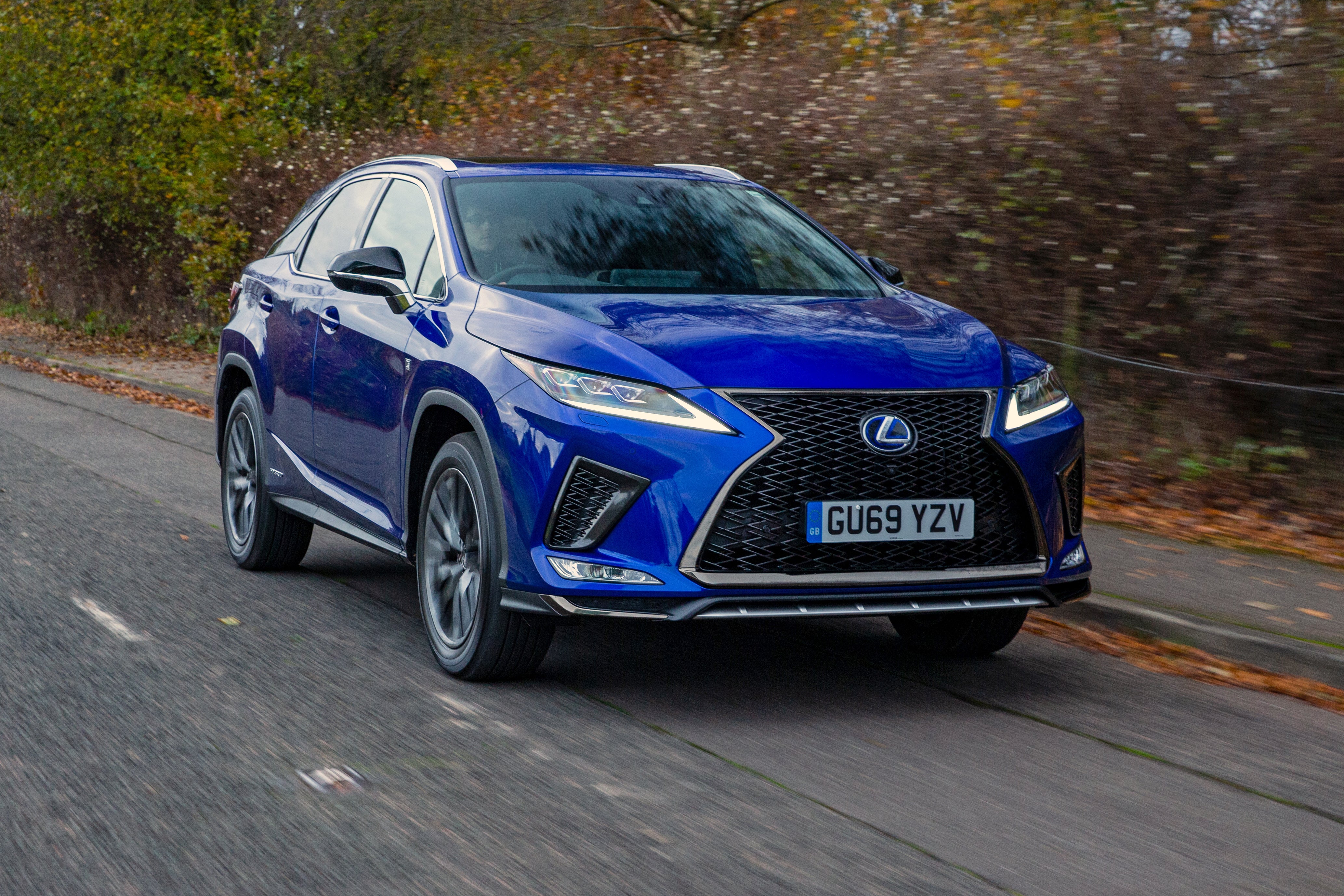 What you actually end up getting in the real world, and whether the hybrid will suit you, will depend on how and where you drive it. Spend all your time trundling around the city on electric-only power, and your return will be good. Undertake regular long-distance motorway schleps, and your return won't be so good. Trust us, it really pays to consider the type of driving you do before making the choice between hybrid power and diesel power.
Insurance groups and costs
The entry-level RX sits in group 41 for insurance, while the F-Sport and Takumi are in group 42. That might sound steep considering that group 50 is the most expensive group there is, but these classifications are actually a good bit lower than those of many rivals. It's unlikely to make much difference to your buying decision, but if you are looking to keep insurance bills down for any reason, then this could be a good choice.
VED car tax: What is the annual road tax on a Lexus RX?
Gone are the days when choosing a hybrid earned you massive discounts on VED tax, but thanks to its 'alternative fuel' drivetrain, it does give a discount of a tenner. Whoop-de-doo. That's based on a reduced flat rate of £140, compared to the £150 you pay on petrol or diesel cars. However, because all RXs cost more than £40,000 when new, you'll have to pay an additional surcharge of £325 between years two and five of the car's life, upping your annual payment during this time to £465.
That's assuming your car was registered on or after April 1st 2017, however. Find an older example, and it falls under different rules that'll cut your costs. Hybrids from before that date will cost you £115 per year, while depending on trim, the 200t will cost you either £265 or £305 in road tax.
How much should you be paying for a used Lexus RX?
"At the time of writing, brand new examples of the RX started at around £51,000 for the hybrid in basic RX trim, and rose to around £62,000 for the Takumi. Compare those prices with those of diesel-powered rivals, and they're somewhere in the middle: the equivalent versions of the Audi Q7, BMW X5 and Mercedes GLE cost a fair bit more, while the Jaguar F-Pace and Volkswagen Touareg cost a fair bit less."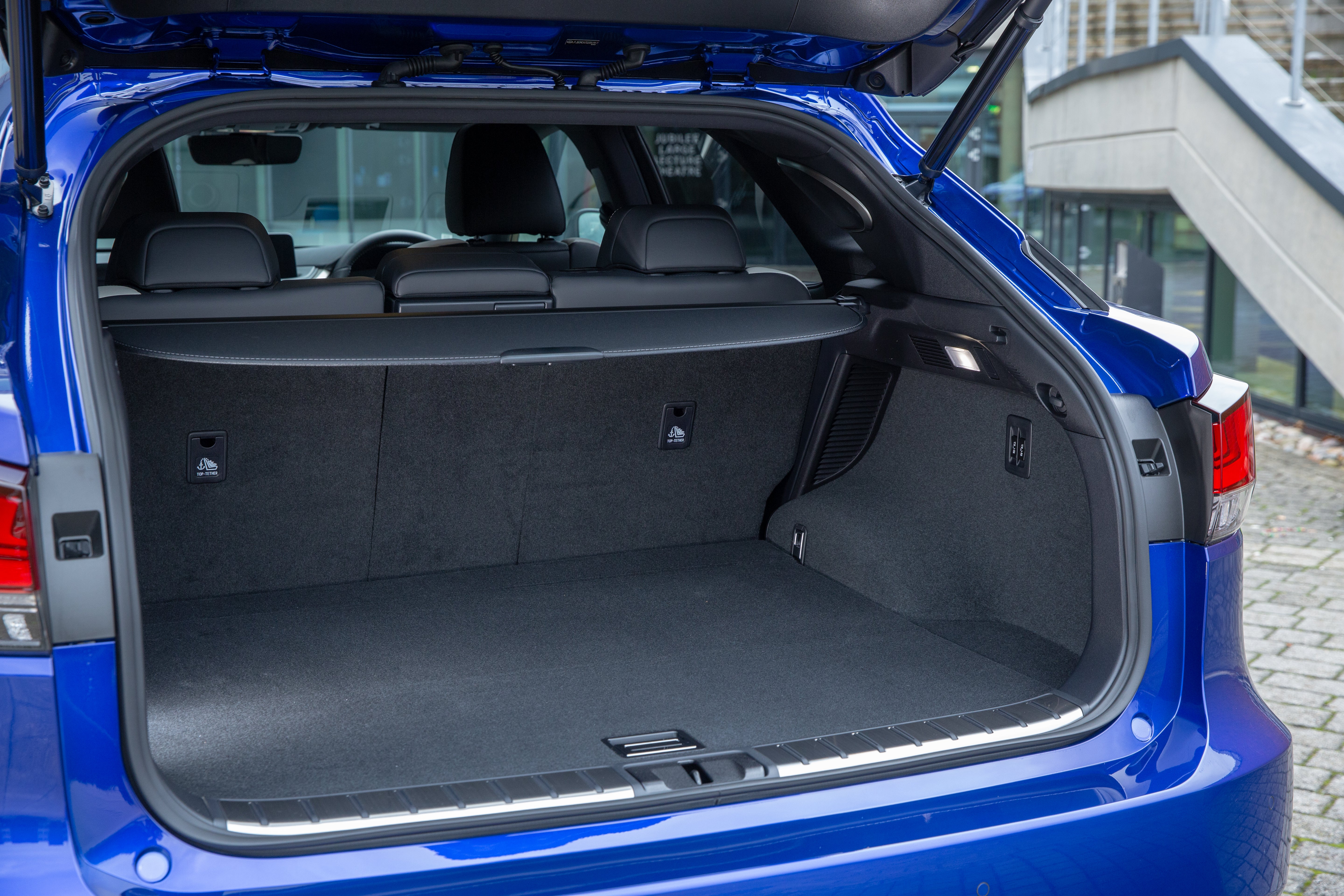 In terms of depreciation, there's a bit of variation between the cars that do best and worst in this bunch, but thankfully for used car buyers, second-hand prices for the RX will be closer to those of the cheaper cars than they are to the more expensive cars.
Also, as this generation of RX has been around since 2016, used prices have had plenty of time to fall. We've seen plenty of early hybrids checking in well below the £30,000 mark, and there'll be lots of choice thereafter.
Trim levels and standard equipment
The precise level of equipment your car gets will depend on whether it's a pre-facelift car or a post-facelift example. Here, we'll concentrate on the post-facelift car, but do bear in mind that there will be small variations in spec between the two. The entry-level RX comes with all the luxury kit you really need, including two-zone climate control, four powered windows, automatic lights and wipers, keyless go, heated front seats and a powered tailgate, plus all the infotainment and safety gear we've already mentioned. F-Sport trim adds mainly sporty aesthetic touches, but you do also get the adaptive suspension, rear sunshades, heated and cooled front seats and a hands-free power tailgate. Range-topping Takumi models have rear seats that are heated and fold electrically, along with a panoramic roof.
Ask the heycar experts:
common questions
Is the Lexus RX a reliable car?
Yes, the Lexus RX is a very reliable car. The only complaint reported to HonestJohn.co.uk was from a reader disappointed about a small tear in his driver's seat. Lexus routinely comes out top in the website's Satisfaction Index, while the RX itself ranks very highly for reliability.

Is the Lexus RX a good used car?
If you're in the market for a used premium SUV, the Lexus RX is probably one of the safest purchases you can buy. It's very reliable, while its hybrid drivetrain means it shouldn't cost a fortune to run.

What is the towing capacity of a Lexus RX?
The Lexus RX 450h can officially tow a braked trailer weighing up to 2,000kg.

Lexus RX cars for sale on heycar
549
Number of cars available
£23K - £60K
Price bracket of these cars
Colours available on heycar
Keep me updated by email with the latest advice, news and offers from heycar
By submitting, you agree to our
privacy policy
.