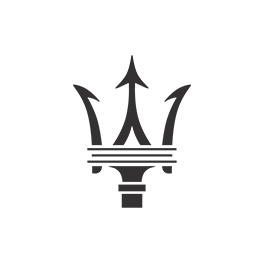 Maserati
Alongside Ferrari and Lamborghini, Maserati is an Italian car manufacturer with a reputation for making desirable sports cars. The brand's actually had quite a close link to Ferrari throughout its history. It was owned entirely by Ferrari between 1999 and 2005, and Ferrari continues to supply engines to Maserati today. It's currently owned by Fiat Chrysler Automobiles, along with Alfa Romeo, Fiat and Jeep (to name a few).
Which Maserati is right for me?
The Maserati Levante is the brand's current big-seller. It's an SUV; an alternative to the Porsche Cayenne, Range Rover Sport and Jaguar F-Pace. Buyers can choose from V6 diesel or petrol engines, as well as a twin-turbocharged V8 petrol.
Other models include the sensible Ghibli (a rival to the Jaguar XF and BMW 5 Series) and family-carrying Quattroporte (a GT alternative to the Porsche Panamera). If you're after excitement, the GranTurismo and GranCabrio sports cars will be right up your street.
Tell me something I didn't know about Maserati
As well as building Maseratis, the firm's Modena factory was also used to assemble the Alfa Romeo 4C. This carbon-tubbed sports car weighed just 895kg and received mixed reviews - while many loved the idea (and how it looked), it just didn't drive as well as it should have done.