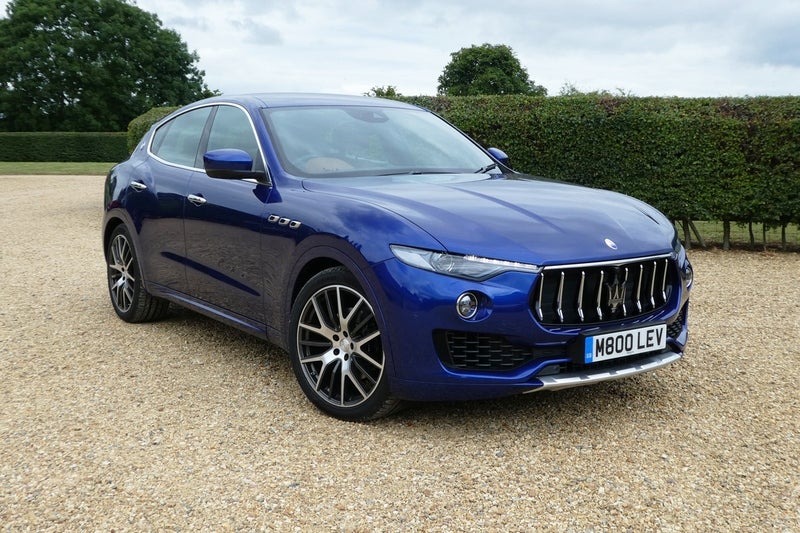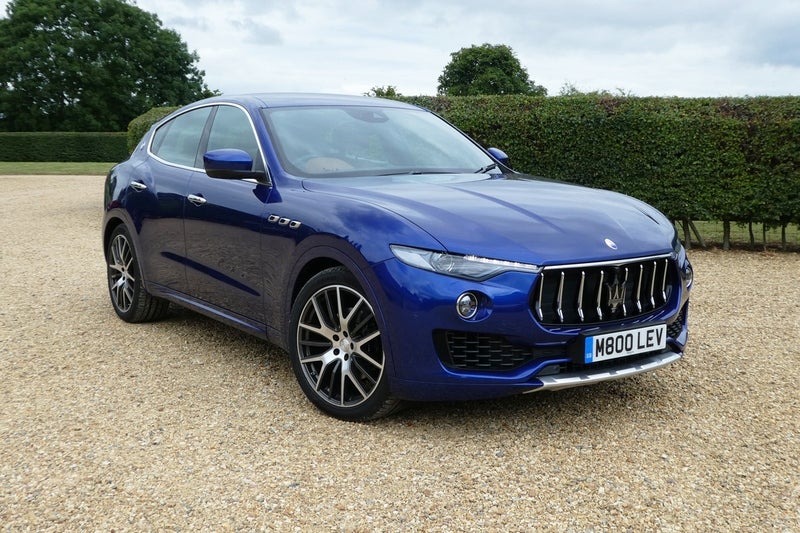 1/10
heycar rating
"Beautiful but not perfect SUV"
Launched: 2016

SUV

Petrol, Diesel
Quick overview
Pros
Great handling for a big SUV
Superb V6 petrols built by Ferrari
Practical boot and lots of interior space
Cons
Interior lacks the cutting edge design of rivals
Brakes need more bite
Clunky gear lever quickly becomes annoying to use.
Overall verdict
On the inside
Driving
Cost to run
Prices and Specs
Overall verdict
"It's only been a couple of years since Maserati launched the Levante - its first big, posh SUV. It's now something we've come to expect from even the most overtly racy car manufacturers with the likes of Porsche, Alfa and Aston doing the same. Of course, the Levante immediately became Maserati's best-selling car by some distance."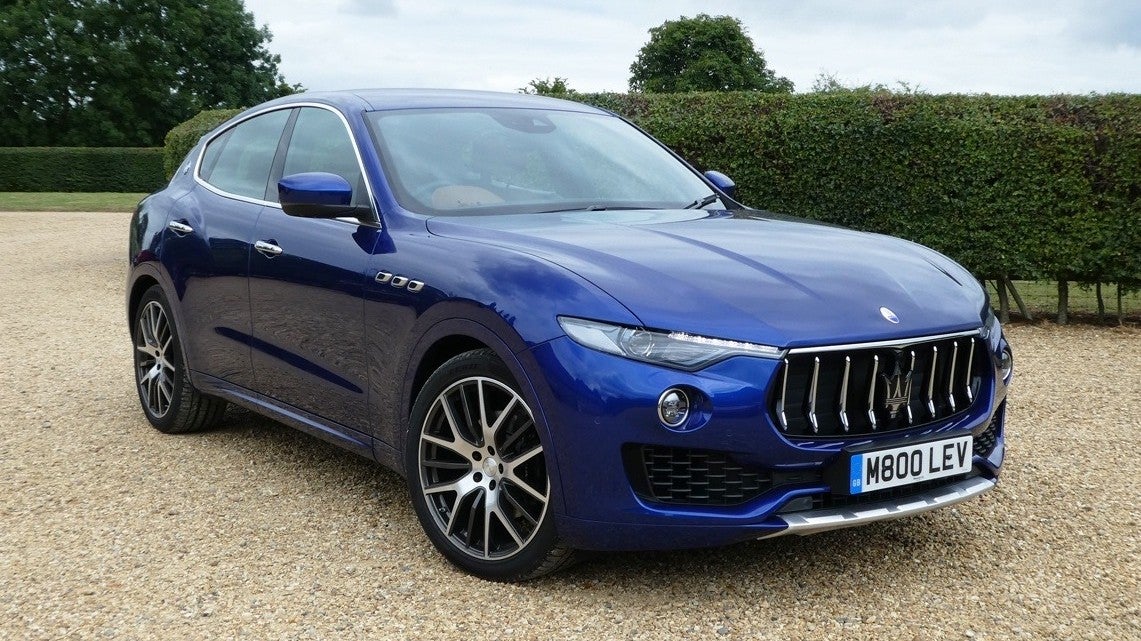 Because Maserati's highly exotic, Ferrari-lite reputation precedes it, it never really mattered that the Levante was launched with some gaping chinks in its armour. Like how you could only have a diesel at first, and then the petrol that followed – a Ferrari-built 3.0 V6, no less – was a good £14,000 leap up in price.
But over time Maserati has added engines and improved the Levante to give it the appeal that the gorgeous exterior design deserves. The best of those came in 2019 with the launch of a new 3.0-litre V6 base petrol with 350PS. And it's still built by Ferrari. Win.
If you want the ultimate Levante there are the GTS and Trofeo versions with their twin-turbo V8 engines. Just don't expect any change out of £120,000.
Being a Maserati, this handles superbly well and you can forgive some of its quirks, like the clunky gear lever on earlier models. But few SUVs this side of a Porsche Cayenne can tackle corners as well.
The Levante is a car you buy because you like the idea of a big, spacious Maserati - as close as you can come to a Ferrari SUV, if you like. For now anyway. So you might as well live with its flaws and get it as cost-effectively as possible - the base model does the job.
Porsche SUVs drive better, Land Rover's products are more comfortable and, we're almost sad to say, an Audi Q7 or Q8 simply does everything better than this. But this is something you choose with your heart rather than your head.
Is the Maserati Levante right for you?
Want an SUV but are bored of the run of the mill models you see everywhere? Then the Maserati could be the model for you. Like the Alfa Stelvio, it's something different from the rows of BMW X5s and Audi Q7s. That Maserati badge on the front makes this feel that bit more special. It's the kind of car that when you park, someone is likely to come up and start asking you about it.
What's the best Maserati Levante model/engine to choose?
The big diesel may not be the most exciting model in the range but it's the one we'd recommend. It has plenty of power, sounds good and at least makes an attempt at economy. We'd all like a GTS or Trofeo of course, but they're big money. If you want petrol, stick with a 3.0 V6.
The GranSport is the best trim and comes with plenty of luxury touches like 12-way power sport front seats, a power-adjustable sport steering wheel with aluminium gearshift paddles, power-adjustable sport pedals and navigation.
What other cars are similar to the Maserati Levante?
If you're looking at a standard diesel or petrol Levante, you can see it as a rival to higher powered diesel versions of the BMW X5 and Audi Q7. And fellow Italian the Alfa Stelvio. Move up to the more performance models and the Porsche Cayenne is the most obvious rival along with AMG versions of Mercedes big SUVs.
Comfort and design
"If you're expecting some sort of cutting edge interior in the Levante then you're going to be disappointed. The design and layout are far from striking or exciting but everything is easy to find and logically laid out. "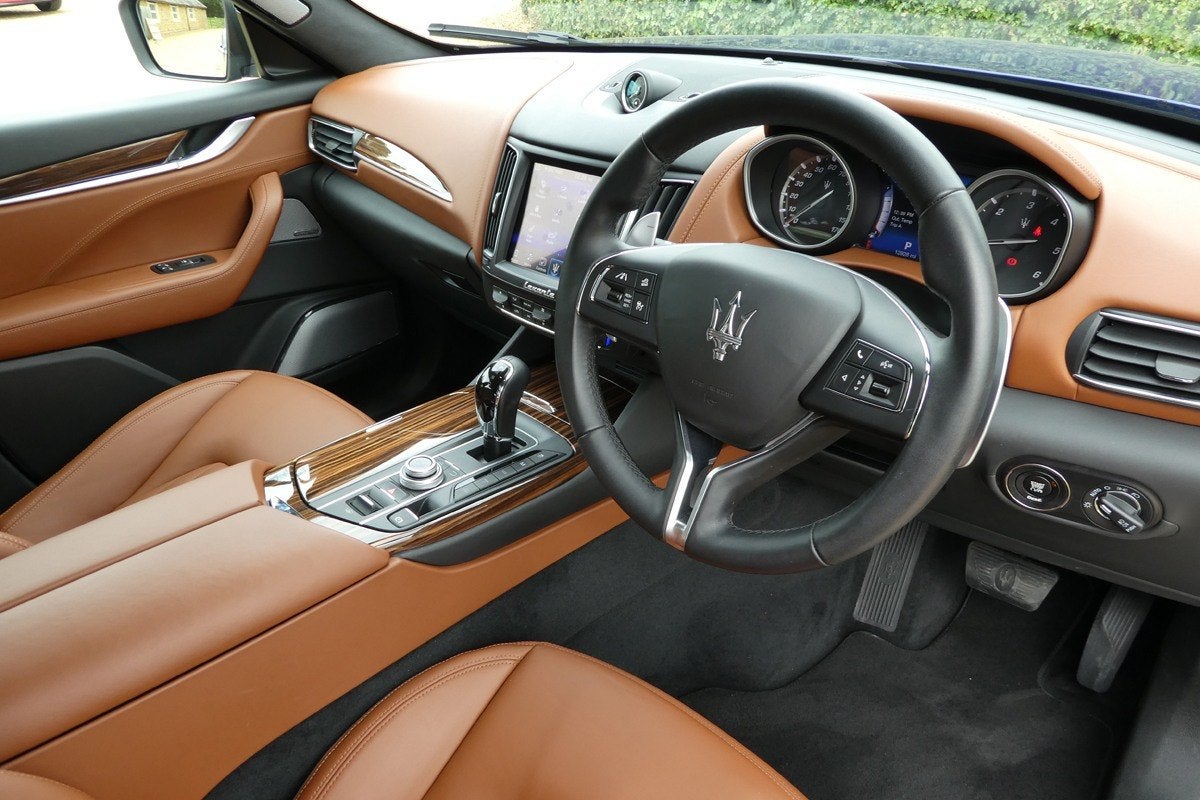 It perhaps lacks the modernity of an Audi Q7 - but thanks to the excellent touchscreen system, there are fewer buttons than on the Porsche Cayenne.
The driving position is good thanks to the raised position, yet it still feels like you're low down as in a sports car rather than an SUV. That high position still lets you see the end of the bonnet which is handy as the Levante has a big turning circle.
It does, however, have an awkwardly offset pedal placement, even without a clutch to consider, because a big fat transmission tunnel encroaches into the footwell. You hardly ever see that these days.
Quality and finish
There's no denying the quality of the Levante interior. It feels superbly finished and well put together plus there are various wood trims and leather finishes available so new buyers can personalise their Levante as much as they'd like. Of course, whether a used buyer will share their taste is another matter.
You'd expect some of the buttons and controls to be nicer on a car at this price - the large indicator/wiper stalk looks distinctly old hat, but those are only small gripes in what is a very high-quality cabin.
Infotainment
The big 8.4-inch touchscreen in the Maserati Levante controls all the main functions although there are still buttons for the air conditioning and a proper dial to turn the radio up and down.
In fact, it is one of the best 'infotainment' systems (yes we hate that word) around with a responsive screen and a crisp, high-res display.
Space and practicality
Given the size of the Levante you'd be disappointed if the boot wasn't huge. With 580 litres it's a match for the competition (although a BMW X5 has a bigger boot) and means you can carry golf clubs (and an accompanying electric trolley) with no problems. There's acres of space for a pushchair too.
There's no issue for those in the back with plenty of head and legroom, even with six-foot plus people sat in the front and stretching out their legs for fun.
Handling and ride quality
"The Levante's handling, which does the right things in terms of sharpness and grip – lots of both, basically – but without ever being that enjoyable. The Levante might be light-ish, for a massive SUV, but it still feels like a bulky thing sitting on big wheels and fairly elastic suspension."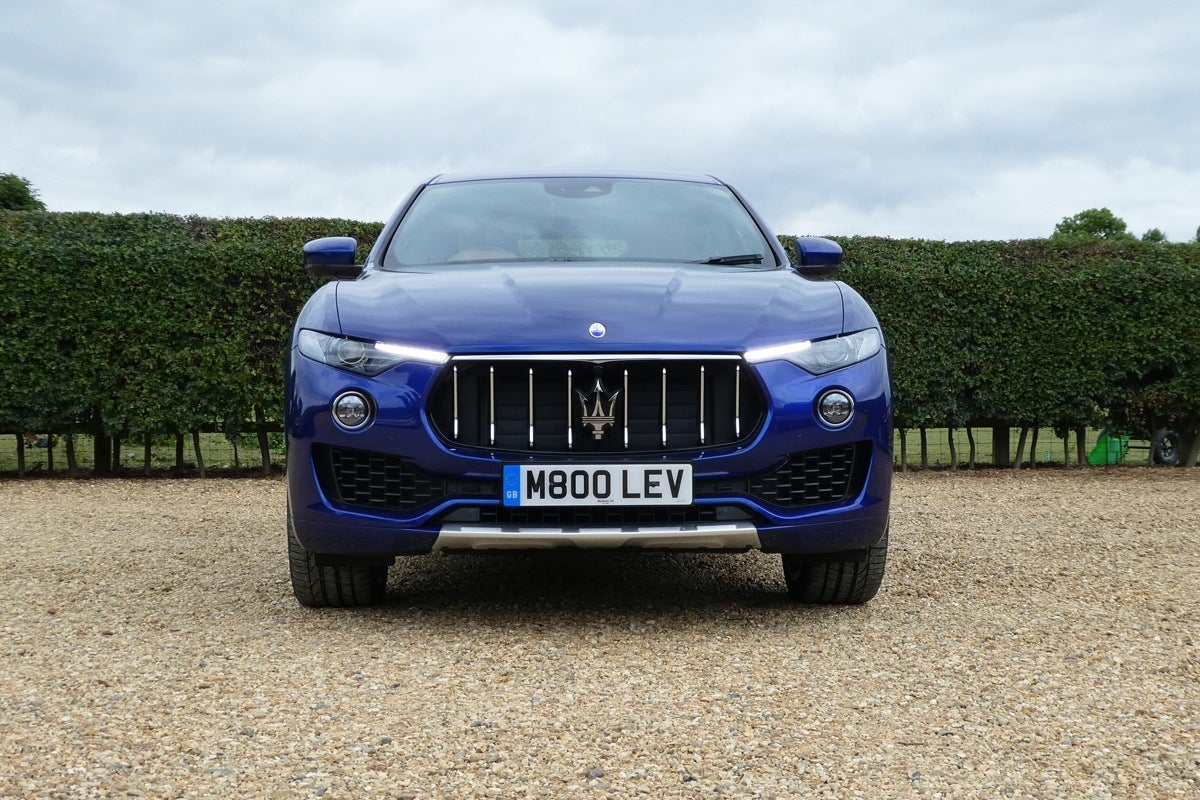 The lack of genuine steering feel is not the main issue when behind the wheel of the Levante, rather the way it rides. All Maserati Levantes come with adjustable air suspension, all-wheel drive (they do work off-road, we're assured), torque vectoring, ride height adjustment and a proper mechanical rear limited-slip differential.
In theory, then, this could be all things to all people. A number of SUV manufacturers, from Porsche to Peugeot, have proven that an SUV can handle with genuine feel and dynamism, but also be quite comfy.
However, the Levante is neither a Range Rover in the ride quality department, nor a Cayenne in the handling one. Instead, it sits in a middle ground of fidgetiness that, while never uncomfortable as such, doesn't serve up the wafting, imperialistic comfort you'd expect of a proper luxury 4x4.
The brakes seem strong initially, but lack bite when you really need to engage them, for example when approaching a tight bend at speed. Or as most people call it, slowing down...
Engines and gearboxes
When it was first launched, the Levante was only available with a diesel engine. Not what you'd expect from Maserati. The 3.0-litre twin-turbo is also used in the Ghibli and the Quattroporte with the same 275PS. That's slightly more than a Porsche Cayenne diesel and the Levante also has more torque with 600Nm.
It's this pulling power that makes the Maserati diesel so strong. All that torque means it's not short of get up and go when you want to overtake a slower vehicle or are pulling onto a fast dual carriageway from a short slip road.
The Trofeo and GTS models are the best of the bunch with a huge 3.8-litre twin-turbo V8 that's hugely powerful and sounds sublime.
In 2019, Maserati introduced a 3.0 V6 petrol as an alternative to the diesel. That said, this is still a Maserati so it's far from slow. And in the fine aural tradition of Maserati this is a great sounding engine, especially in sport mode when the exhaust flap opens. It's incongruous coming from an SUV, and all the more enjoyable for that.
The eight-speed auto has a strangely polar set of characteristics. In comfort mode it's reticent to shift, keeping the V6 in the lower rev range where it's really not at its best. In sport mode, opposingly, it holds gear for too long, so unless you're going full tilt it's just not that pleasant.
Early Levante's had a rather clunky automatic gear lever which wasn't pleasant to use and it could be tricky to get it into reverse first time round. Fortunately, in 2019 this was addressed with a redesigned gearshift lever that is far better and only needs a light touch to go into gear.
Refinement and noise levels
None of the engines in the Levante are especially quiet but then they're not really designed to be. The petrol sounds wonderful and even the diesel is characterful with a deep rumble that reminds you this is a Maserati and something a bit special. If it's a calm hush you want, look elsewhere.
Put it in Sport mode and the engine note is even more pronounced, plus the exhaust is louder, although accelerate hard and you're met with a not especially nice suction noise.
Safety equipment
The Levante hasn't yet been tested by Euro NCAP but the Ghibli was awarded the maximum five-star rating in 2013 and we'd expect a similar score from the Levante.
MPG fuel costs
"Ordinarily you wouldn't be buying a Maserati if fuel economy was your main concern, but the Levante is an SUV with a diesel that rivals the likes of the BMW X5, so mpg is still important. Claimed figures for the 3.0-litre diesel sit in the late 30s so expect about 32mpg if you're gentle."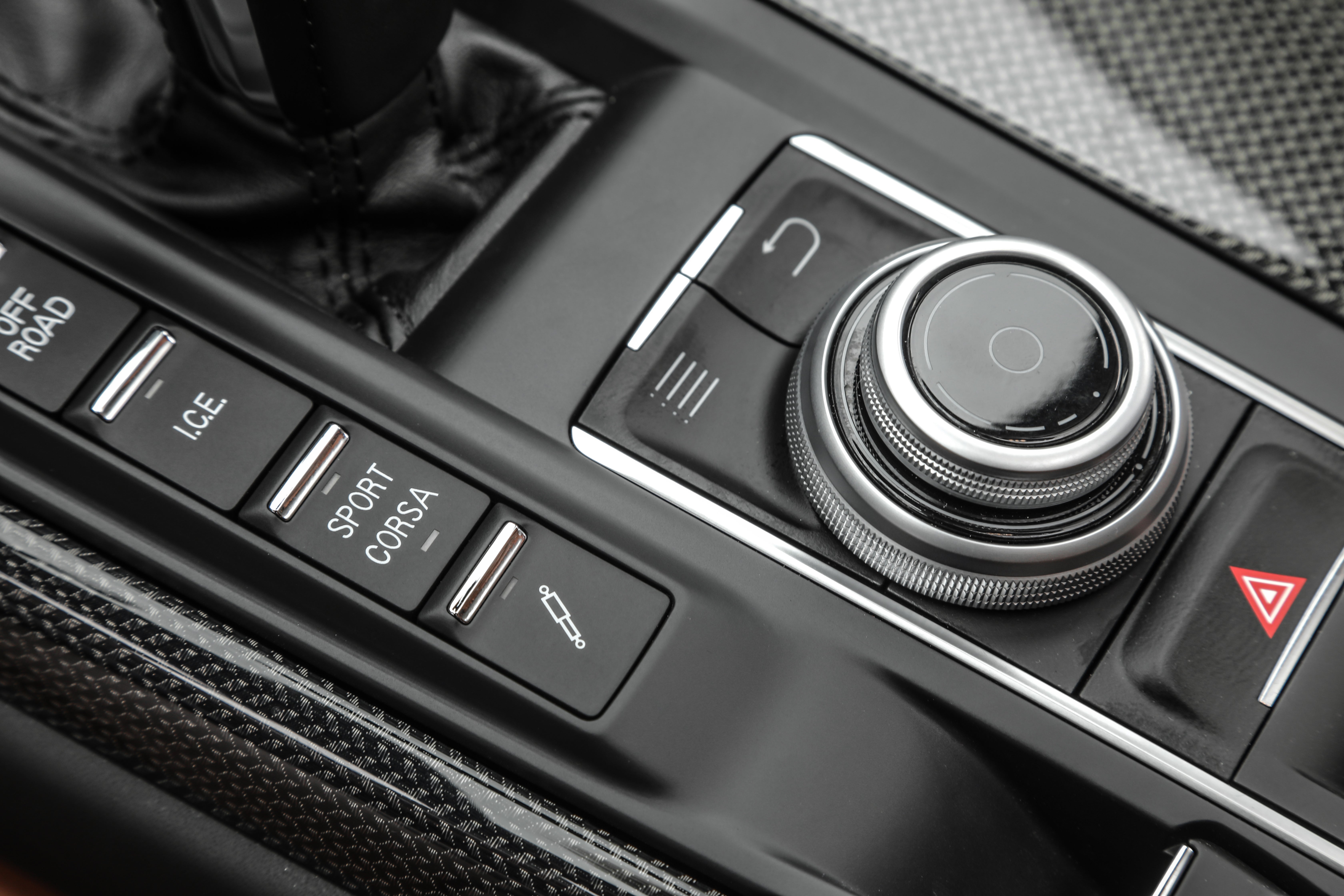 The petrols, of course, are much thirstier and you'll be lucky to see 20mpg in everyday driving and much less if you're heavy with that right foot.
Insurance groups and costs
There are a few surprised here. Every model sits in the highest insurance group of 50 so it's not a cheap car to insure but is similar to most performance SUV rivals in this respect.
VED
The Levante was launched in 2016 so when it was registered will affect how much tax you're paying. Models registered before April 2017 will cost more due to high CO2 emissions. The least you'll pay is £305 a year in VED for a diesel with the S costing close to £600 a year in Band M.
Post-April 2017, this drops to a flat rate of £150 a year, so newer models are worth seeking out. Just be aware that all Levante models have a list price of more than £40,000 so will incur the extra £325 a year showroom tax for five years from the second time it's taxed.
How much should you be paying?
"Used Levante models start at around £30,000 but you want to budget at least £35,000 to give you a choice of models."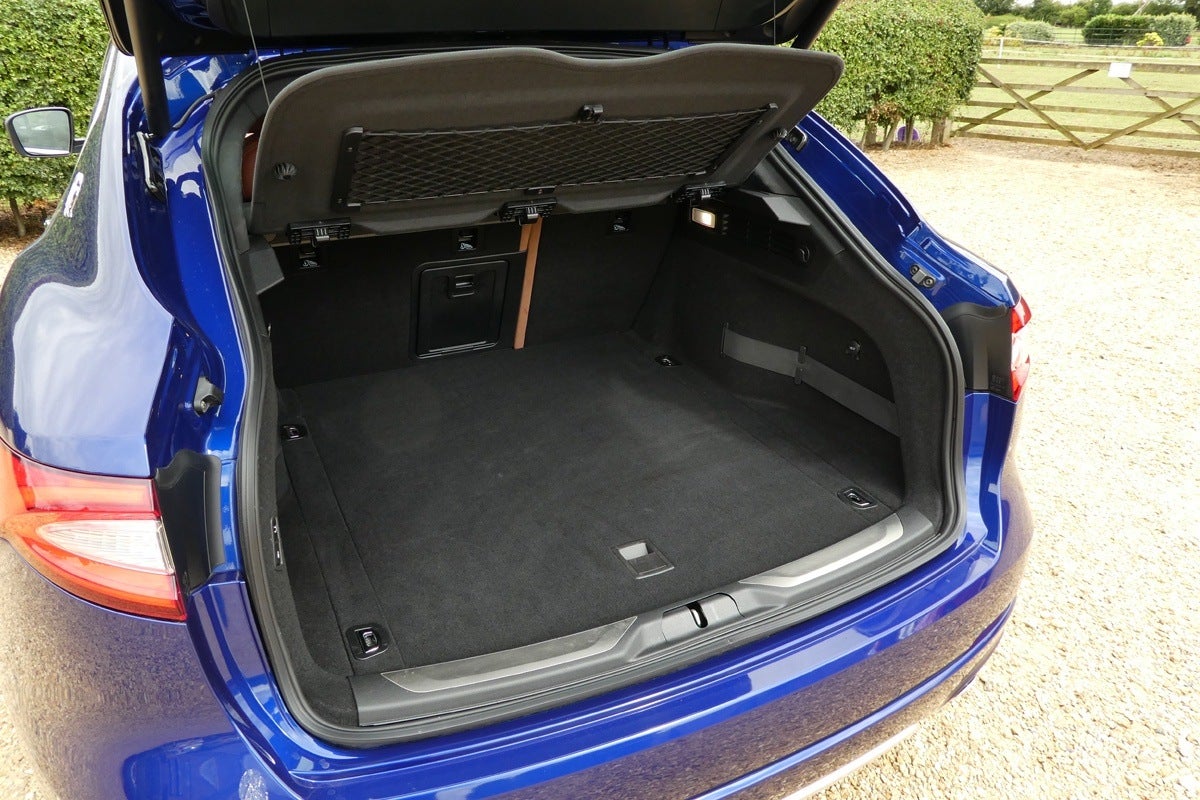 Look for cars registered after April 2017 as these will be cheaper to tax. Trofeo and GTS models are very rare and you're looking at well north of £100k.
Trim levels and standard equipment
Standard equipment levels are high as you'd expect and all models have leather-trimmed upholstery, an 8.4-inch touchscreen, cruise control, dual-zone climate control and keyless entry.
GranSport adds 12-way power sport front seats, a power-adjustable sport steering wheel with aluminium gearshift paddles, power-adjustable sport pedals, parking sensors and navigation.
The GranLusso trim gets posh stuff like Ermenegildo Zegna Silk interiors, Radica open-pore dashboard wood and leather steering wheel. It also had soft-close doors. Nice.
Top of the range is the GTS with premium leather on the seats and 12-way power sport front seats with memory function, power-adjustable sport steering wheel with aluminium gearshift paddles, power-adjustable sport pedals and velour floor mats. The Trofeo gets sculpted sport seats feature a premium full-grain leather available in black, red and tan, all with contrast stitching and "Trofeo" logo stitched on the headrests.
Maserati Levante cars for sale on heycar
77
Number of cars available
£31K - £100K
Price bracket of these cars
Colours available on heycar
Keep me updated by email with the latest advice, news and offers from heycar
By submitting, you agree to our
privacy policy
.