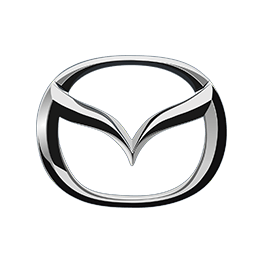 Mazda
Mazda is one the smaller Japanese car manufacturers, behind the big three of Toyota, Nissan and Honda, although it has regularly built more than one million vehicles in a calendar year, putting it in the top 15 biggest car makers in the world. Starting out with three-wheeled vehicles in the 1920s, Mazda changed its direction in the 1960s and began producing Wankel rotary engines for sportier cars. In 1989 it released the first generation MX-5, which went on to become the best-selling roadster of all time.
Which is right for me?
Mazda has a range that is straightforward, with a saloon or hatchback alongside an SUV alternative in the most common segments. The Mazda 2 supermini is frugal and well-specified, while the companion CX-3 SUV is stylish and good to drive. The Mazda 3 is attractively designed inside and out and is entertaining as well as efficient, with the CX-30 SUV offering a high driving position and additional cabin space. The family-sized Mazda 6 saloon and estate are refined and capable offerings, with the large CX-5 SUV providing a full-size alternative. The fourth generation MX-5 is available in Roadster and folding hard top RF forms for the ultimate in driving pleasure.
Tell me something I don't know about Mazda
Mazda's rotary-engined 787B won the 24 Hours of Le Mans in 1991, the only non-piston engined car ever to do so in the race's 97-year history.