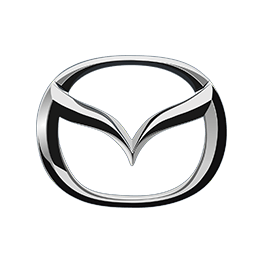 Mazda 3 (2014-2019) Review

Written by
heycar editorial team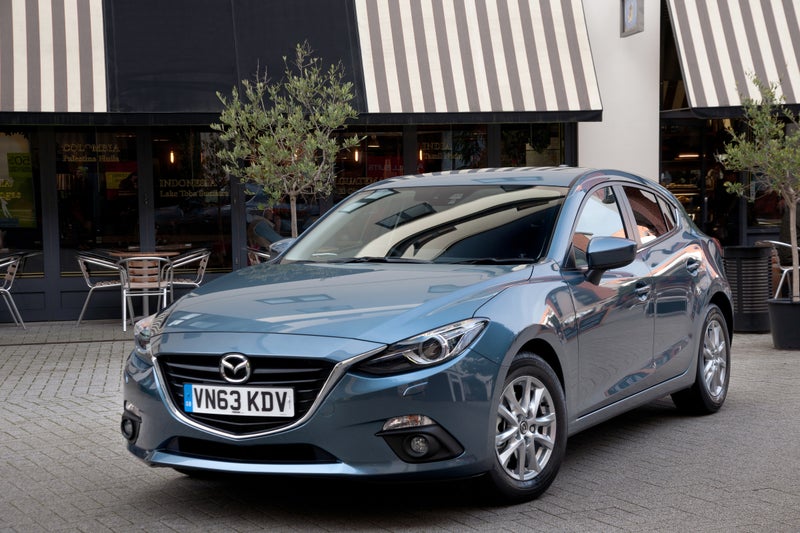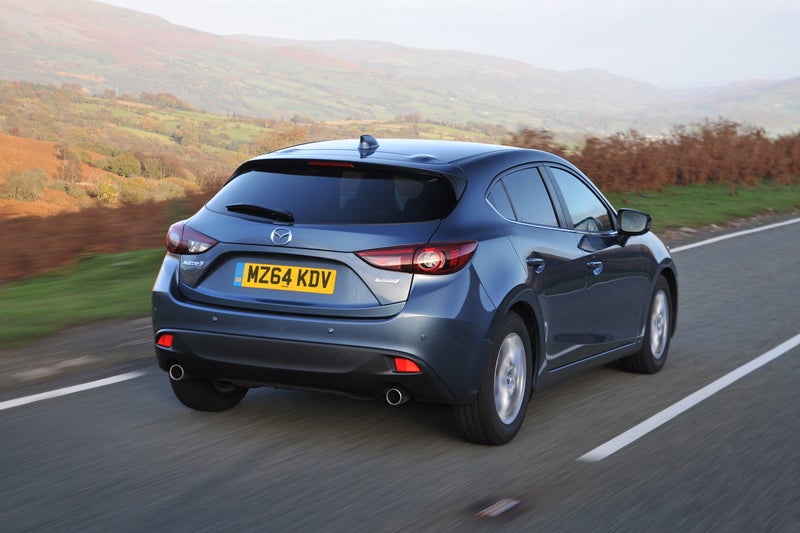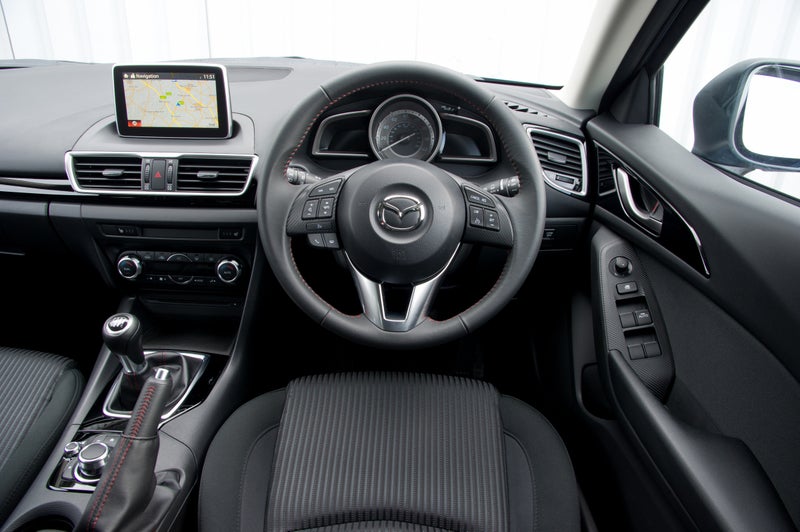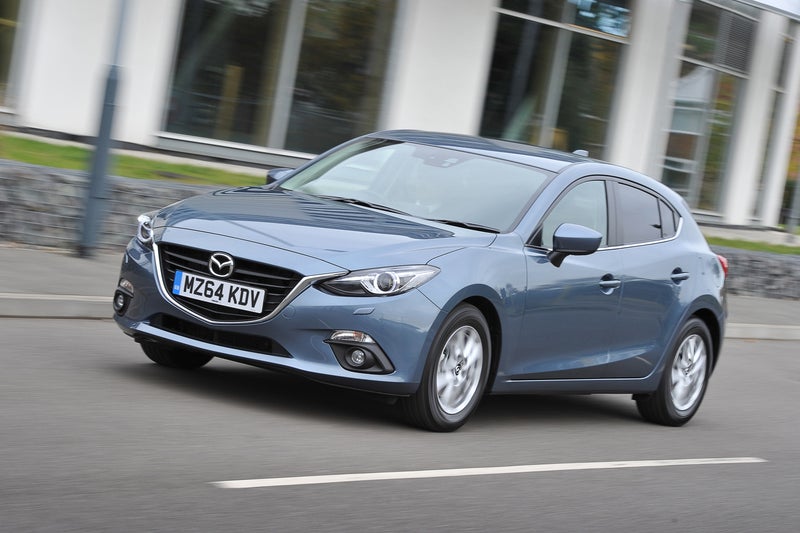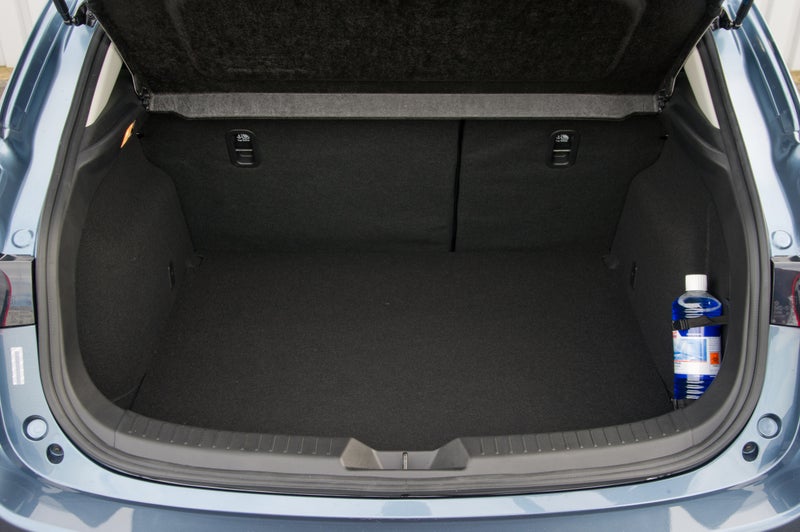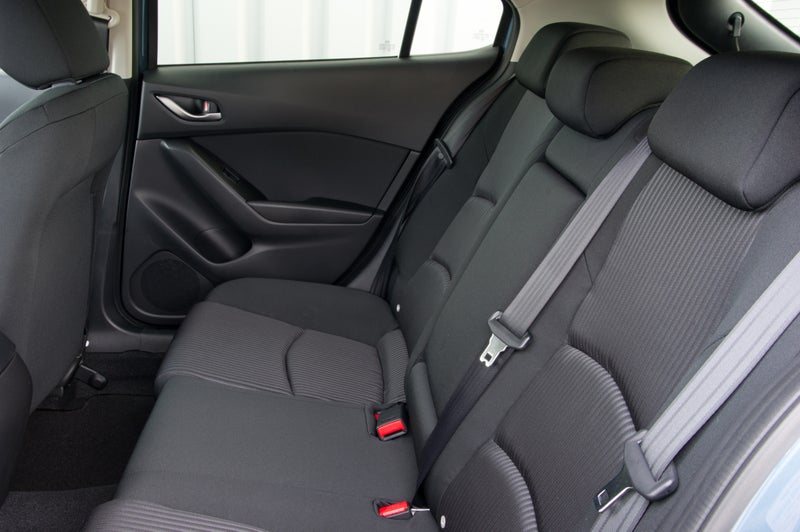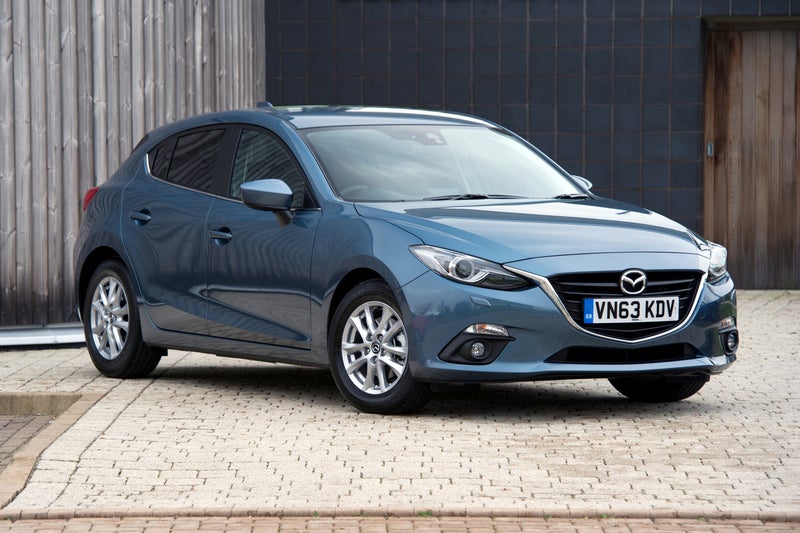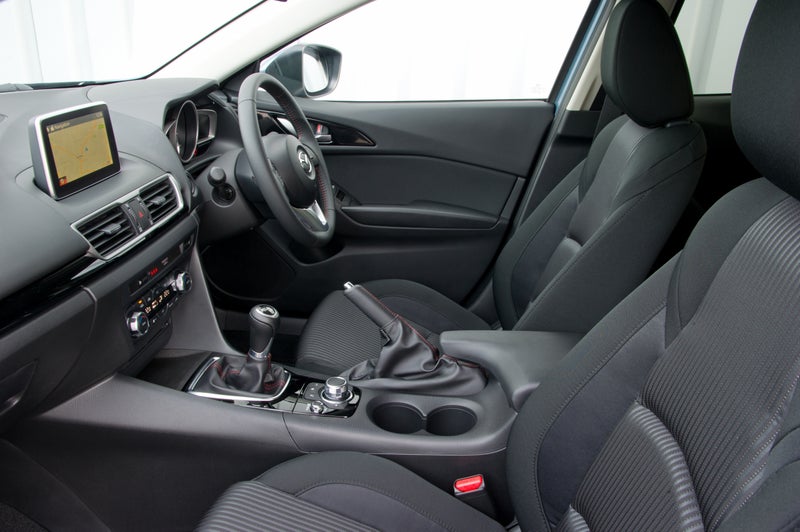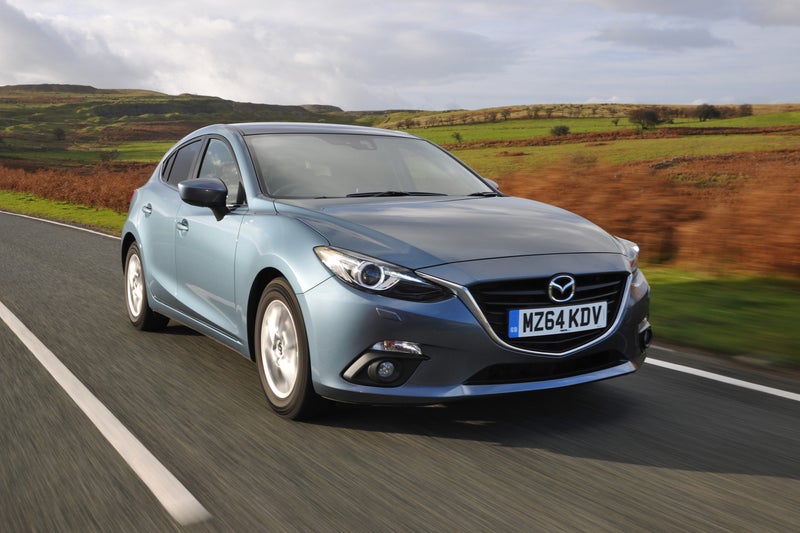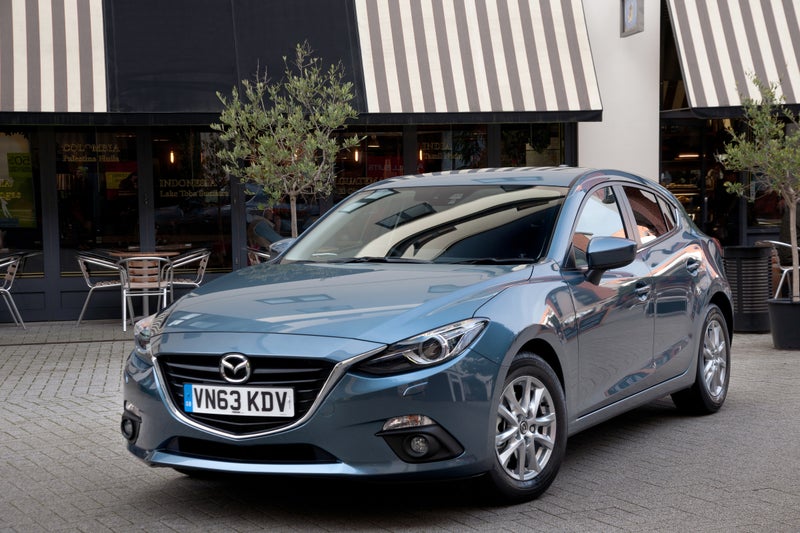 1/10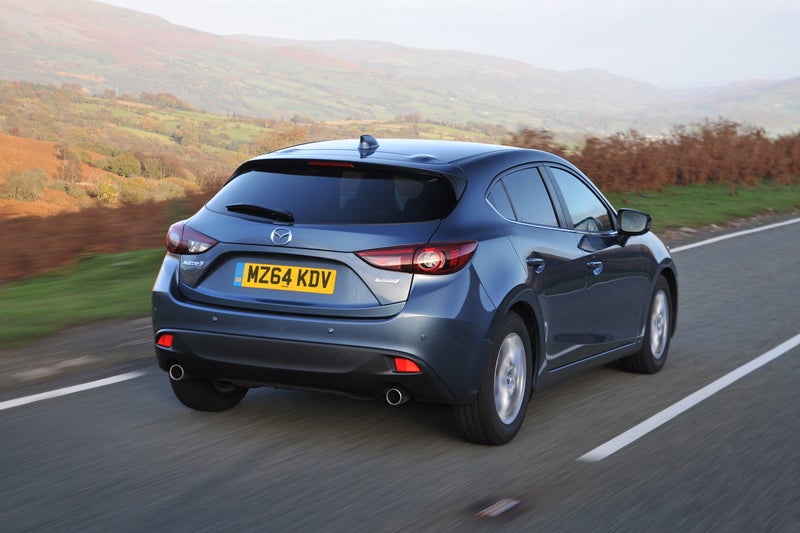 2/10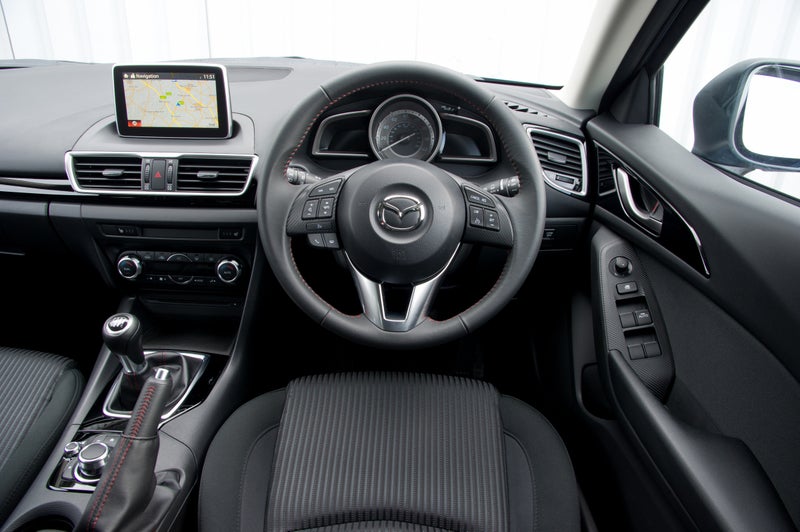 3/10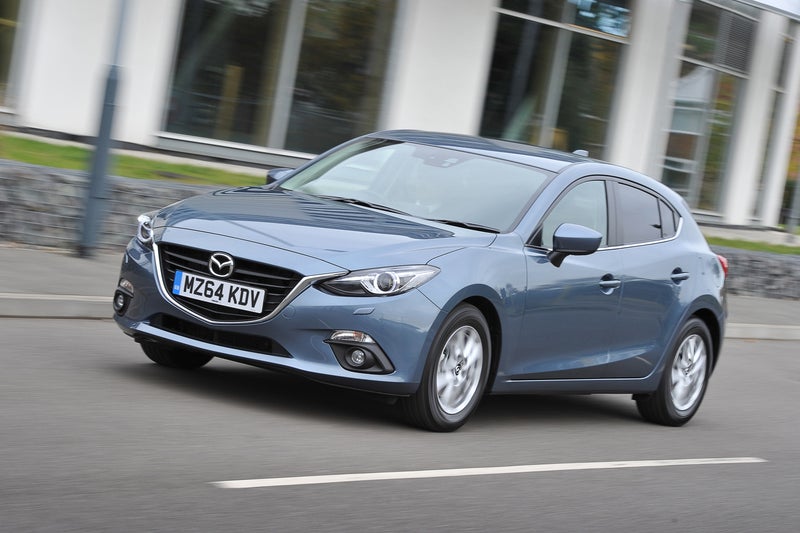 4/10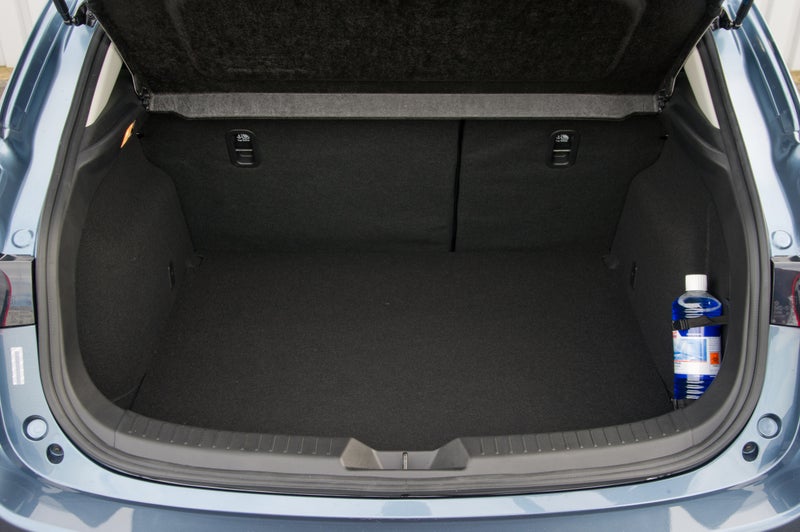 5/10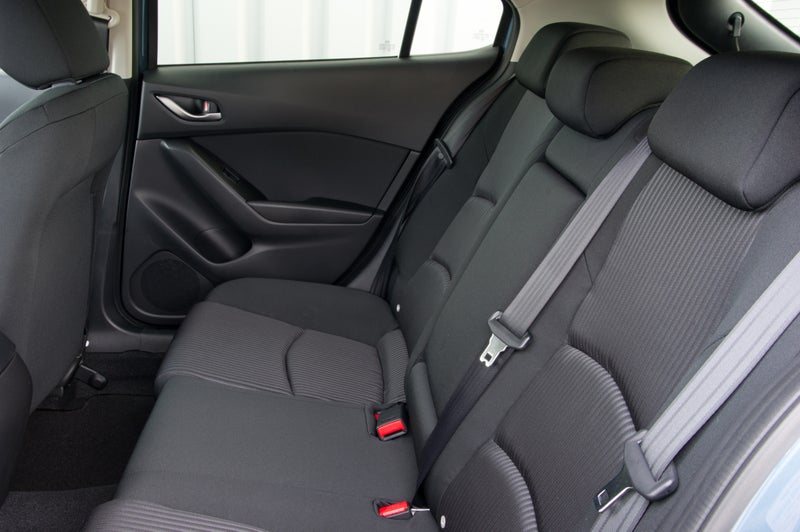 6/10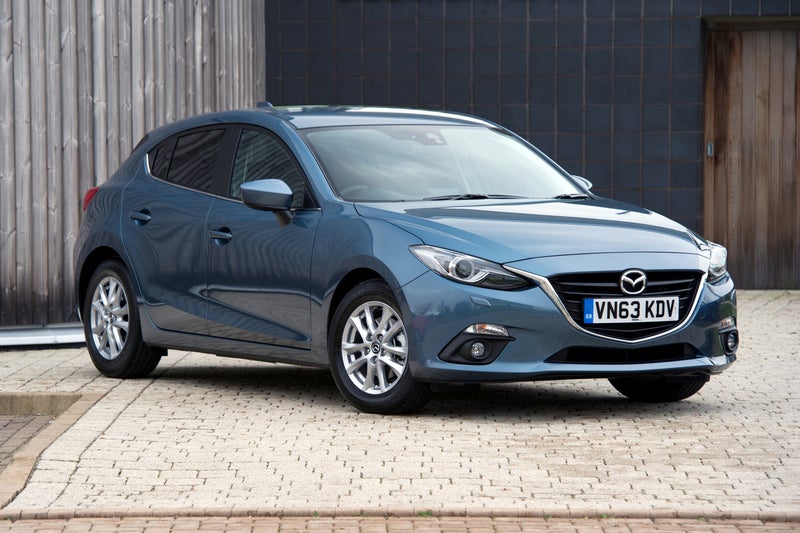 7/10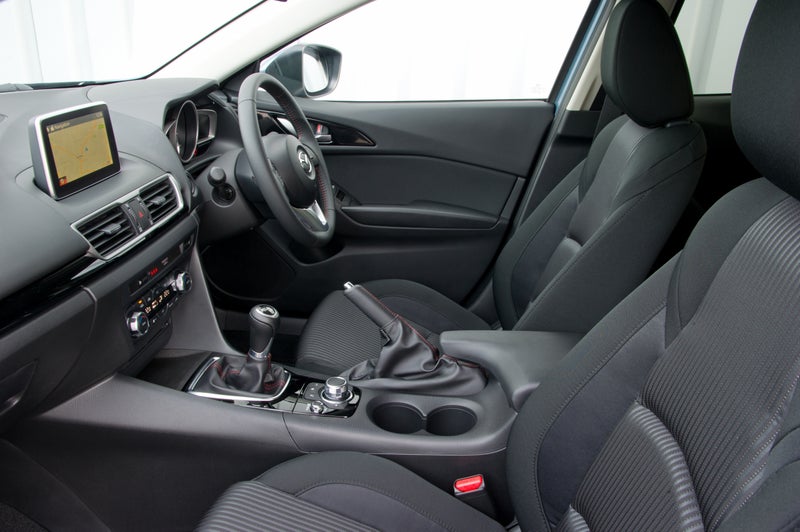 8/10
9/10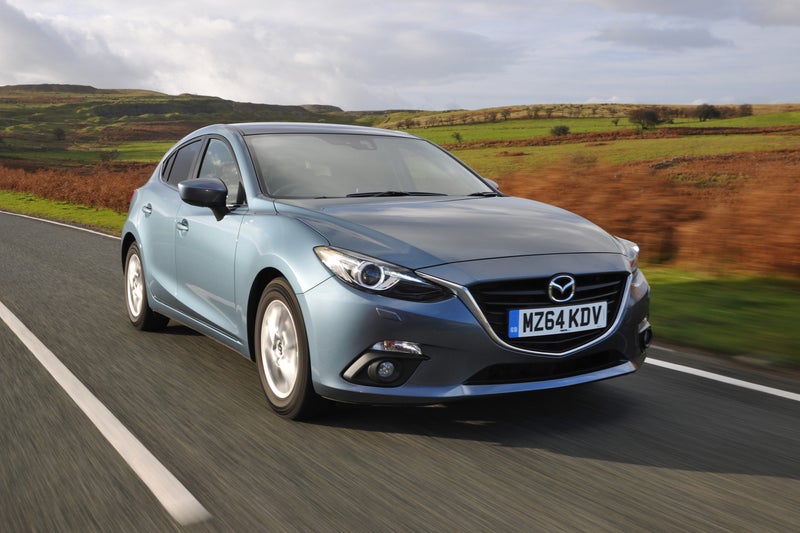 10/10

heycar rating
"Fun and dependable family hatchback"
Launched: 2014

Family hatch

Petrol, Diesel
Quick overview
Pros
Engaging to drive
Very reliable
Still looks good outside and in
Cons
Rear headroom could be better
Not everyone likes the revvy petrol engines
A little costlier to insure than rivals
Read by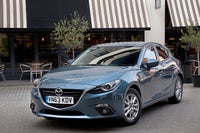 Overall verdict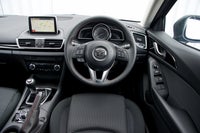 On the inside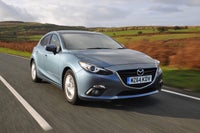 Driving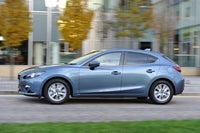 Cost to run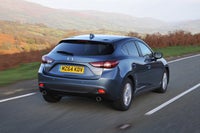 Prices and Specs
Overall verdict
"The Mazda 3 is a very good car indeed. It's fun to drive yet affordable to run, and stylish to look at but reasonably practical. With reliability on its side, it looks a safe place to put your money – and one that's pleasingly different to the norm."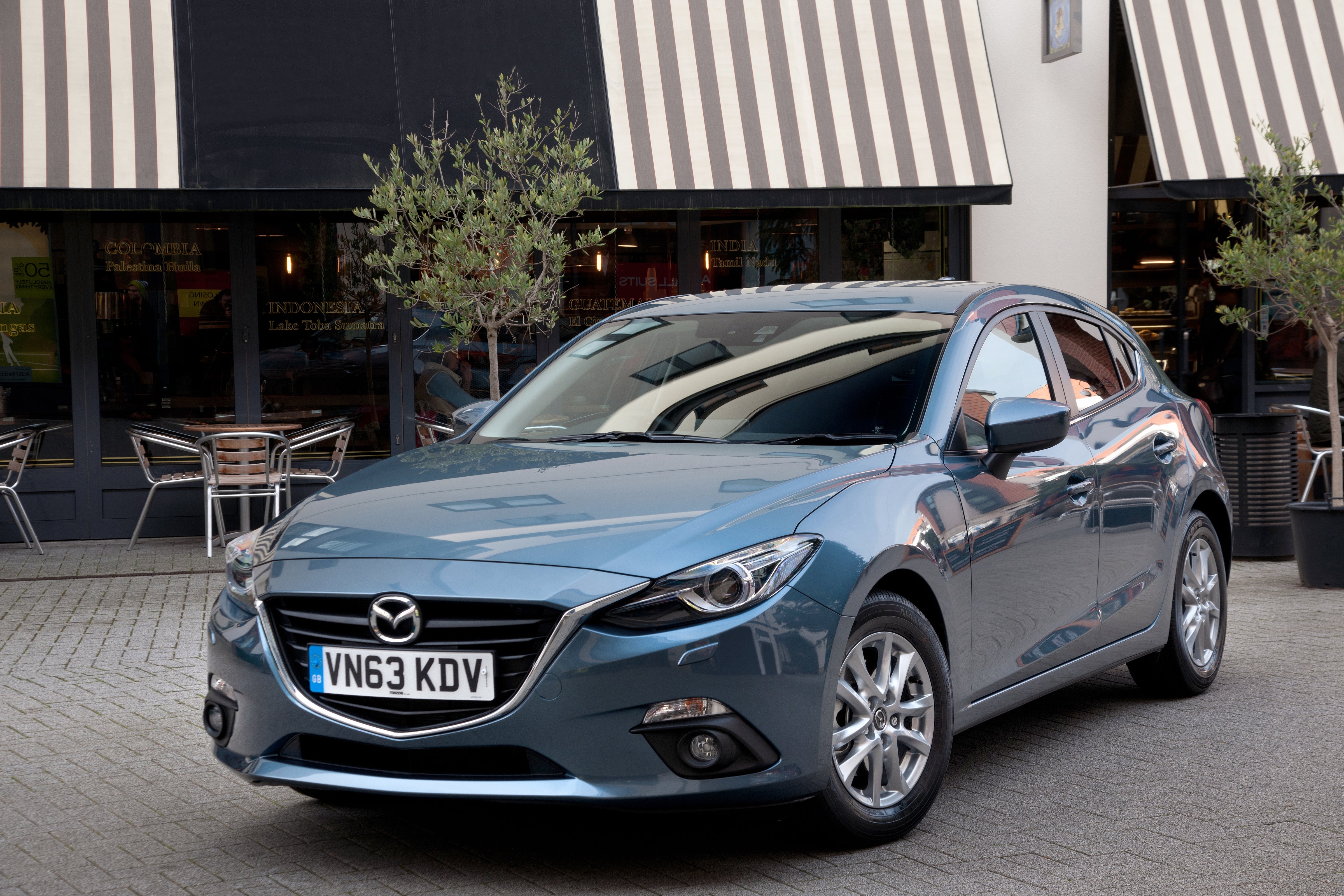 The Mazda 3 has long been a slightly standout alternative in the family hatchback class. It is a good-looking car, with a distinctive interior, plus sporty handling that makes it fun to drive. It may not be the most obvious choice, but those who do sign on the dotted line invariably rate it highly (and perhaps even buy another one).
This generation of 3 was launched in 2014 and, despite being replaced in 2019, still looks contemporary. Mazda's model cycles are a bit shorter than most brands, which means the cadence of new arrivals can be surprisingly rapid. You don't have time to be bored by the shape of a car before it is replaced.
By 2014, Mazda was advancing well with its strategy of being more of a premium brand than the mainstream norm. The firm didn't want to chase massive sales, but instead sell fewer models for a higher price. This generation Mazda 3 demonstrates the engineering integrity to justify this.
It's an upmarket-looking car, with well-judged lines, and we like how the smart, sporty front complements the muscular rear end. The firm has taken the design of this car and refined it further for the latest Mazda 3, but the 2014 model still looks smart – particularly when finished in Mazda's gorgeous Soul Red colour.
Inside, the references to the world-famous MX-5 sports car are obvious. The steering wheel could be taken straight from the rear-drive roadster, as could the gear lever, while the instruments actually are (we think) MX-5-spec.
It feels good to sit in for the driver, with a nicely cocooned feel and well-placed controls. There are some nice colourways, including a stone leather option that contrasts nicely with the black dashboard and silver trim (although many came with all-black interiors, making it a lot gloomier in there).
It feels particularly dark and claustrophobic in the back, due to the small windows – made murkier still on models with darkened rear glass. This is largely an impression, though, as space in the rear isn't bad. It's the boot that's on the small side, something that's long been a foible of the Mazda 3. Blame the sophisticated multi-link rear suspension, although you'll soon forgive it once you get behind the wheel.
If you're a keen driver, you'll love the sporty feel of the Mazda 3. It's not the most compliant of cars (you'll want a Volkswagen Golf if you're chasing absolute comfort), but it certainly shows the spirit of the MX-5 sports car – the family lineage is clear. The need to drive the petrol engines in a lively, revvy way in order to release their power does, in fairness, become a bit tiring, no matter how excellent the engines are. This is one reason many buyers chose a diesel model instead.
Another advantage of buying a Mazda is the firm's brilliant build quality and integrity. These are meticulously-assembled cars that are almost guaranteed to run like clockwork for many years to come. Prices reflect this, with the range starting from £7,000 even for early models, but it's easy to see why once you check them out. Let us be your guide to the range.
If you're looking for the newer version, you need our Mazda 3 (2019-) review.
Comfort and design
"It's an interesting place to be, inside a Mazda 3. The cabin has a sporty feel, with wraparound door panels and a sculpted dashboard, and all the interesting stuff given over to the driver. There are actually two different configurations of instruments: a regular one, with a big speedo in the centre, or an alternative one with a massive rev counter in the middle. And where have we seen that before? Yes, the Mazda MX-5 roadster."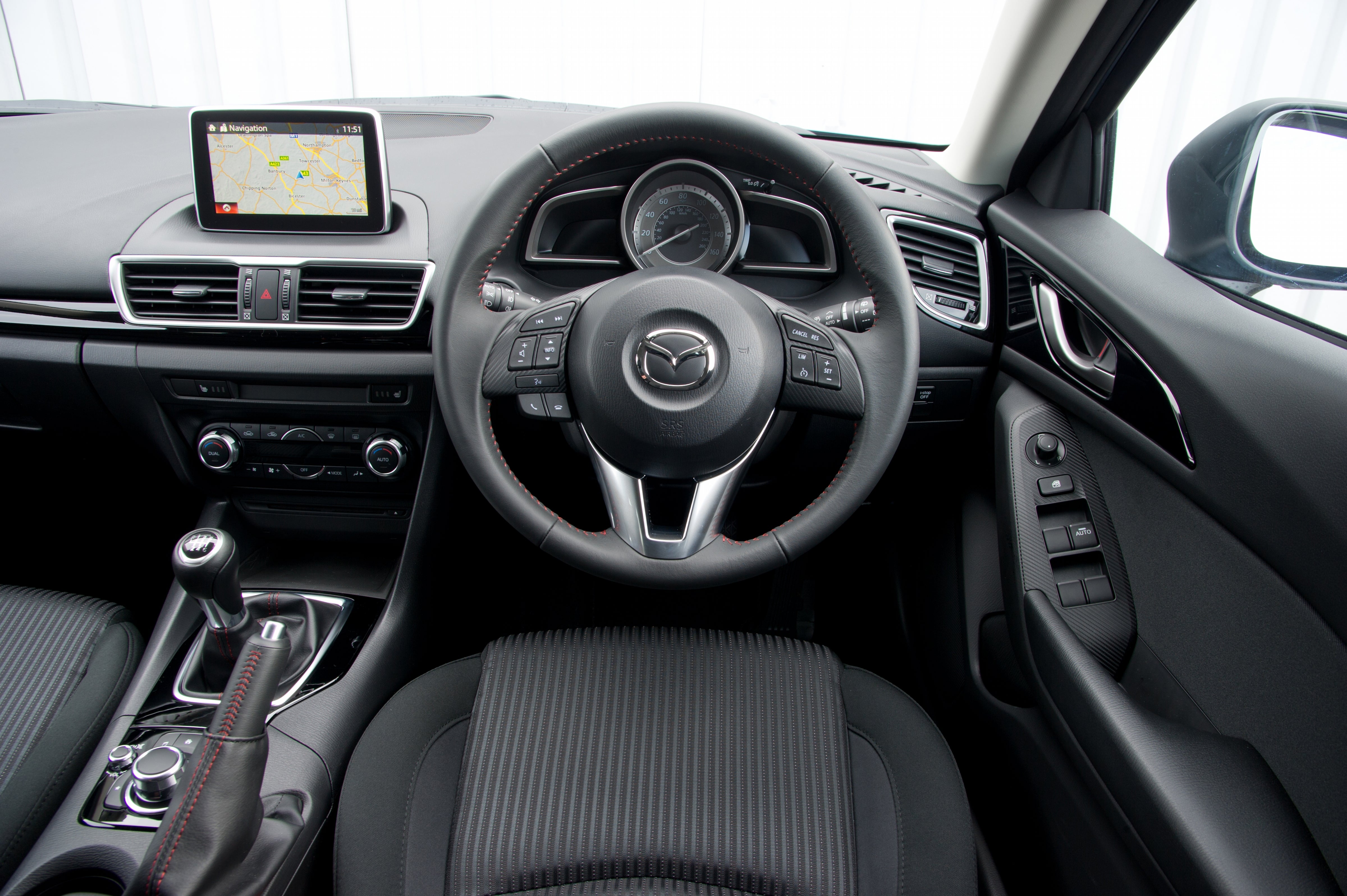 Mounted high on the top of the dashboard is the infotainment screen. It's positioned so the driver doesn't have to glance too far from the highway. But as it's out of reach, you control it via a wheel between the seats, rather than by touch.
The driving position is excellent – extremely comfortable, with a nice low-slung feel and perfectly placed controls. The pedals stretch out far ahead and the steering wheel moves in close, also like a sports car. The seats are excellent, particularly the firmer and more bolstered chairs in Sport models, and we love some of Mazda's soft-touch upholstery choices.
Handling and ride quality
"Handling is the Mazda 3's forte, as you'd hope from the company that gave us the brilliant MX-5. It's a joy to drive, with a sweet, flowing and engaging naturez. It's a car you can jump in and naturally begin driving swiftly across winding roads, enjoying plenty of feedback from the accurate, well-weighted steering and strong grip from both front and rear wheels."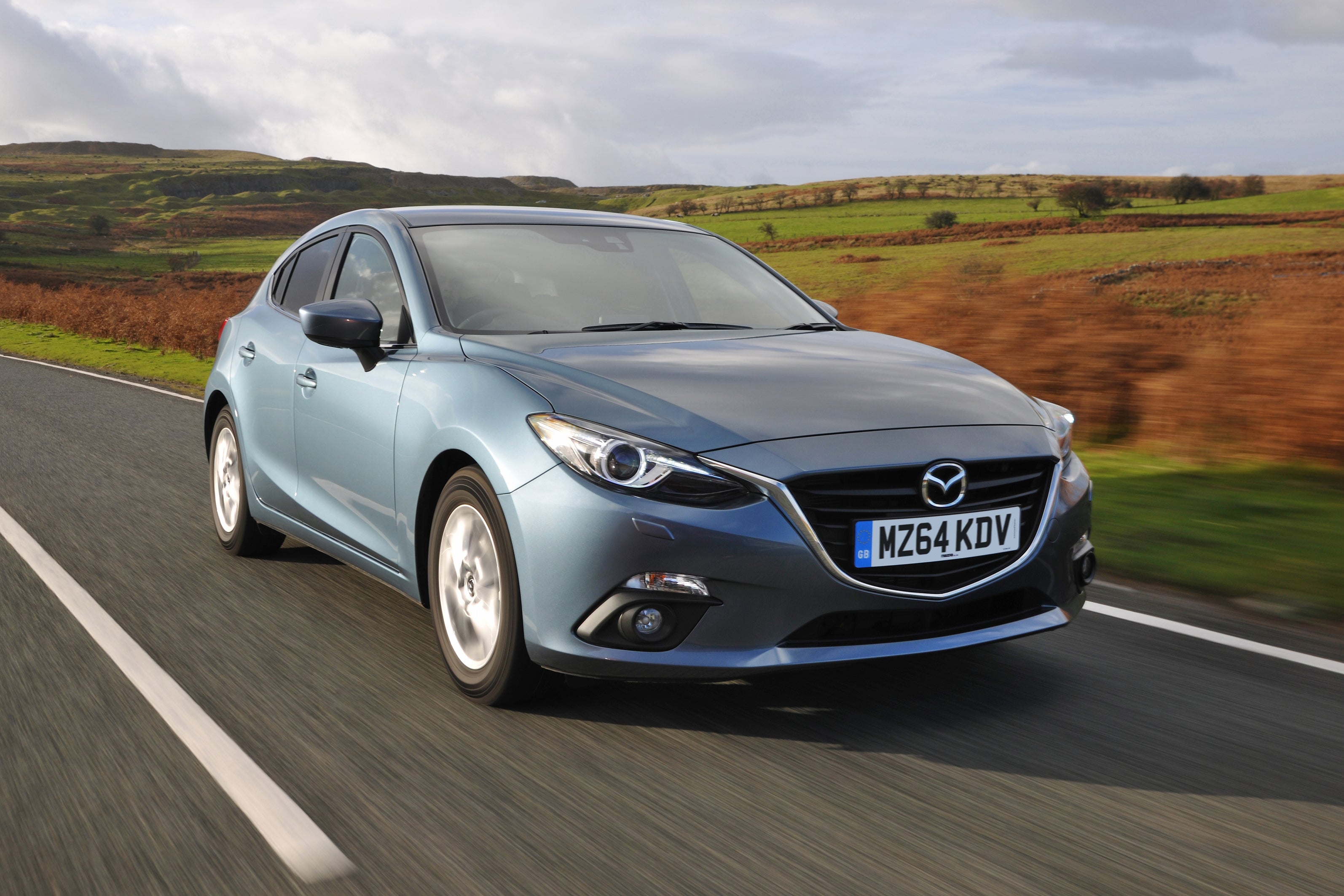 It doesn't leave you second-guessing how it might respond or what the road surface is like beneath you, and it always puts a smile on your face thanks to its cheerful, pliant poise. It's certainly one of the best handling and most enjoyable family hatchbacks you can buy.
The ride is decent, too. It's not as soft as the smoothest-riding in the class, but while there's a tautness to it, the Mazda 3 also deals with mixed surfaces with competence – again, thank the sophistication of the suspension. It also remains very settled and arrow-straight at speed. The only point we would add is the in-town ride of cars running the latest 18-inch wheels is less settled than models with 16-inch wheels. The bigger wheels can also crash over potholes that the smaller rims would absorb.
On updated cars from autumn 2016, handling was further improved with a new piece of technology called G-Vectoring. This is a form of torque vectoring that infinitesimally cuts engine torque when you turn into a corner, helping settle the car so it's even more composed and direct. You can't feel it working, but you can feel the results, because the Mazda is even more rewarding to drive.
MPG and fuel costs
Part of Mazda's rationale in designing its Skyactiv-G and Skyactiv-D engines was to achieve excellent fuel efficiency. The diesels are particularly low compression, and the petrols are high compression – this makes them ultra-efficient without having to resort to turbochargers or expensive hybrid technology.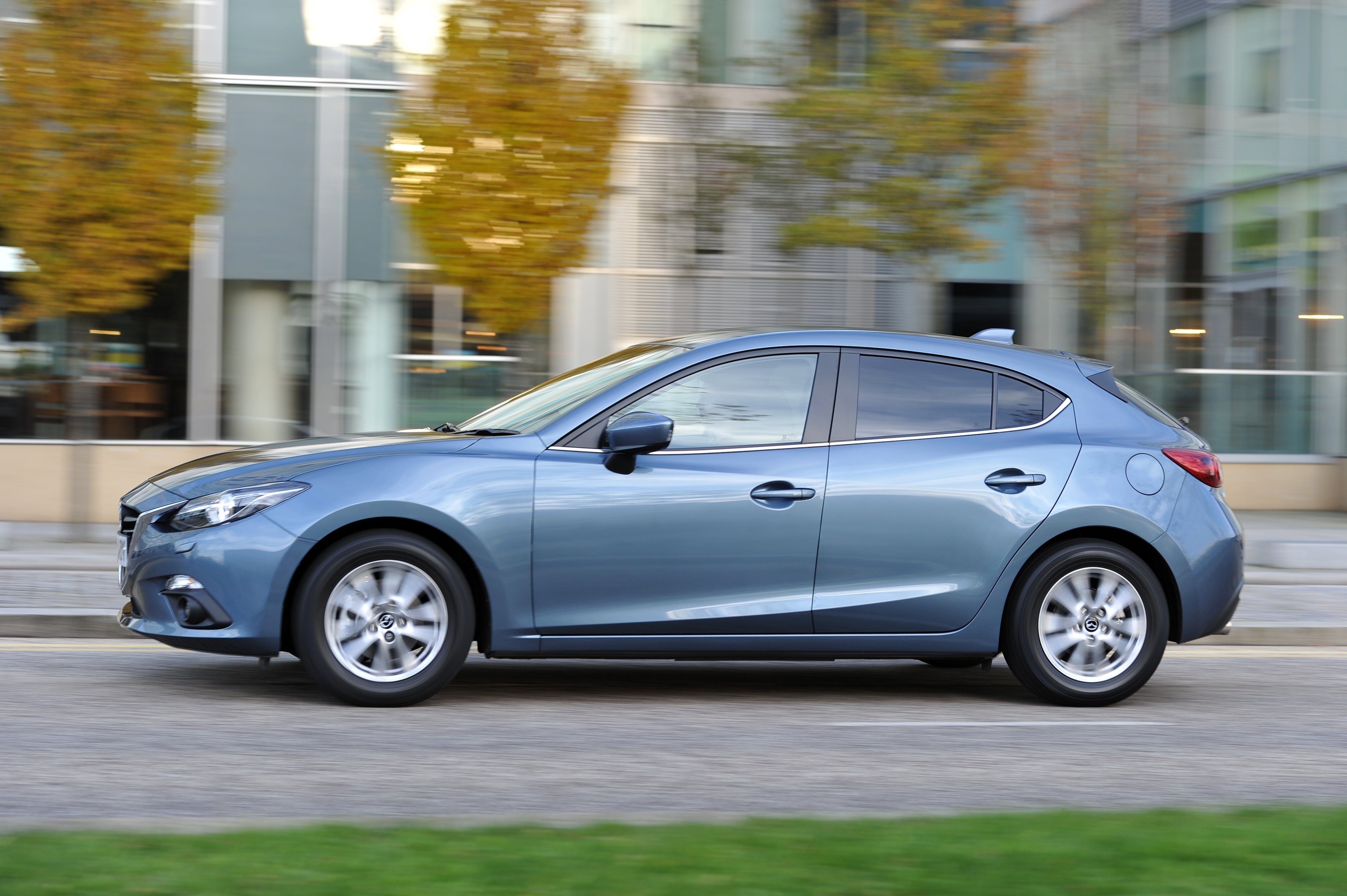 On-paper economy figures bear this out. According to the (admittedly lenient) NEDC economy test, both 1.5-litre and 2.0 petrol motors could average 55mpg, and even the 165PS Sport petrol managed 49mpg.
Diesels were even better, with the 1.5-litre returning up to 74mpg and the 2.2 giving 72mpg. An automatic petrol averages around 5mpg less, while an automatic diesel is around 11mpg behind the manual.
How much should you be paying for a used Mazda 3?
"Prices for this generation of Mazda 3 start from around £7000. That will get you a 2015 model with slightly above-average miles, probably in SE trim or SE Nav if you're lucky."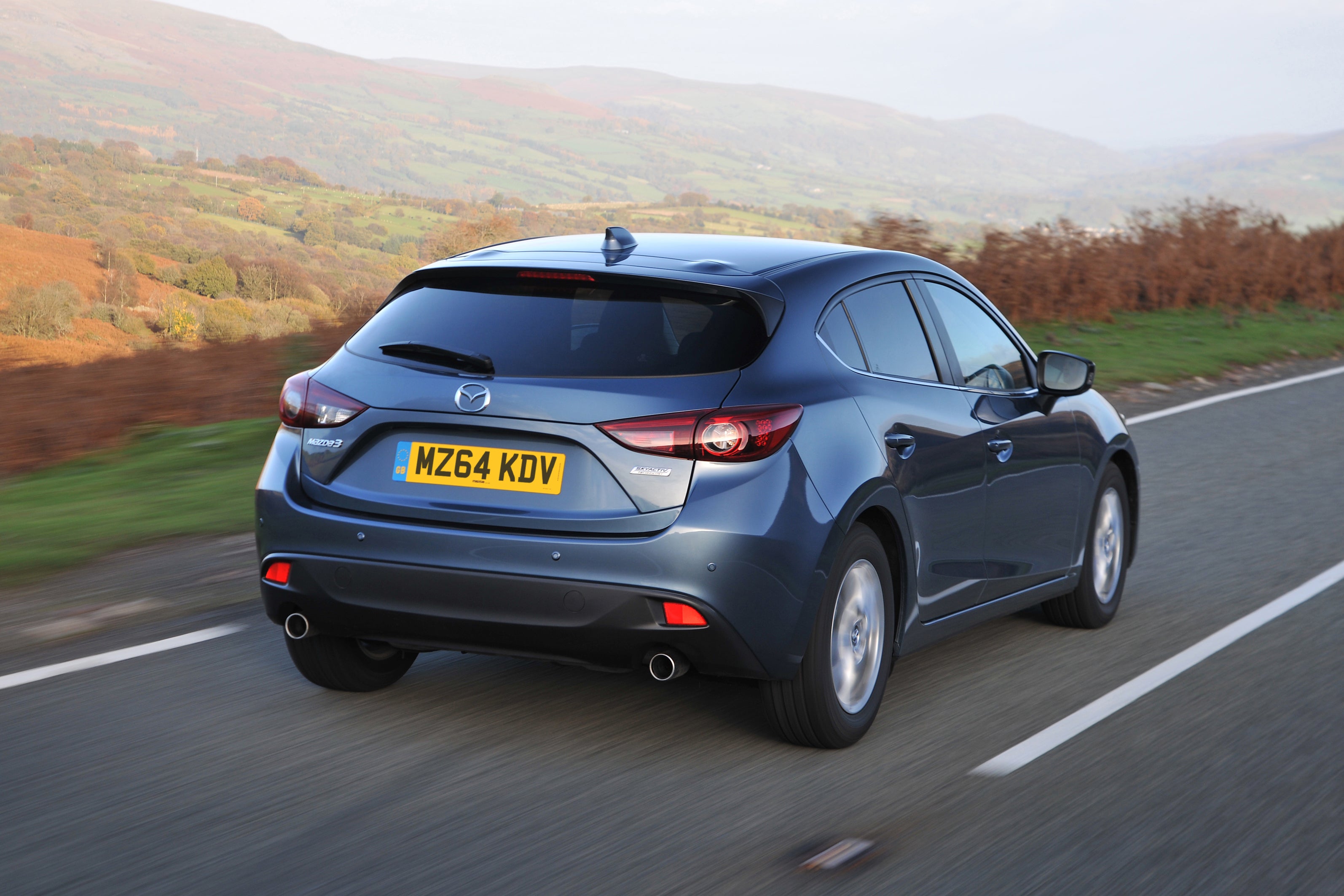 You get a broader choice if you're able to up your budget to £8000, which brings in 2015 cars from manufacturer-approved used car schemes, and also introduces 2.2-litre diesels to the mix. Oh, and our beloved 2.0-litre Sport.
Find £10,000 and you'll be able to choose from facelifted 2017 models. There are lots of Sport Nav examples around, some with fewer than 15,000 miles on the clock, plus a good selection of 2.2 diesels. Interestingly, both 1.5-litre petrol and diesel engines are quite rare – clearly, most buyers of new Mazda 3s liked the extra performance of the 2.0 and 2.2 motors.
Is the Mazda 3 right for you?
If you like driving something that feels a bit more interesting than the family hatchback norm, the Mazda 3 may well be for you. It's a car with a bit of spirit, a sense that some of the vibes found in the Mazda MX-5 have infiltrated the design. And there's absolutely nothing wrong with that.
It also has a sensible side, with fuel-efficient diesel engines joining the petrol motors, plus a well-equipped range of models to choose from. Mazda reliability is second to none, and those prime second-hand prices show it's a safe place to put your money – helped by the company's ever-growing semi-premium reputation.
What's the best Mazda 3 model/engine to choose?
Part of us wants to recommend a 2.0-litre petrol-engined Mazda 3. It's the same engine family as used in the MX-5, and it has a similarly ultra-enthusiastic nature. It will rev at the redline all day long and make a cracking growl with it. The trouble is, if you don't drive it like this, the engine feels flat, in contrast to the turbo petrols that now dominate this sector.
So perhaps you should consider the diesel. The 1.5-litre is a bit light on power, but the 2.2 is very impressive. It's the same engine used in the CX-5 SUV, so has no trouble coping with the lighter Mazda 3. It's actually the fastest of all models against the clock, you know…
Mazda doesn't draw too many visual differences between trims, so it's less imperative that you pick a particular one (the size of the alloy wheels is the biggest giveaway). However, for the aforementioned reasons, our favourite is Sport grade.
What other cars are similar to the Mazda 3?
Quality and finish
With this generation of Mazda 3, the firm was beginning its move upmarket. Compared to cheaper, earlier versions, the interior shows real flashes of premium-like quality. The upper half of the dashboard is particularly nice to the touch, and details such as the door pulls and electric window switches are very tactile – as indeed are the door releases themselves.
The climate control dials have a nice click, and even some of the colour schemes are really rich and high quality – plum red door trims and black leather seats, for example, or ivory leather with black trim.
The steering wheel is lovely as well. It's thick, made from rich leather, and has nice clicky buttons for your thumbs. Even the shape of it, gently dished to place it a bit closer and more naturally-set to the driver, is spot-on. It's your main contact point with the car and Mazda has made sure it's a high-quality one.
The interior was further enhanced with the 2016 facelift, thanks to smarter door panels, new dash trim inserts and an even better steering wheel design.
Infotainment
All Mazda 3s have a seven-inch colour screen in the centre of the dashboard. This is controlled by a BMW iDrive-style rotary wheel between the seats, and it's generally very intuitive and straightforward to use - it's a lot easier to operate on the move than the touchscreens fitted to most alternatives. Bluetooth connectivity is standard on all models, as is a USB socket. However, DAB radio didn't arrive until well into the car's life in late 2016.
Improvements came in early 2014, with the MZD Connect system. This pairs more easily with smartphones and offers a broad array of online functionality. We even understand that, although the 3 didn't come with Apple CarPlay or Android Auto as standard, Mazda dealers can now offer it as a 'flash' upgrade.
Space and practicality
Front-seat occupants are very well catered for in the Mazda 3. The seating position is natural, and the seats are well-shaped and supportive without being over-stuffed or obstructive. With a slightly raised centre console and well-placed central armrest, it's a feelgood place to be. Drivers may find models with the electronic parking brake (which came with the autumn 2016 facelift) slightly more comfortable, however, given how high the manual handbrake lifts up. Stowage space could be better, too.
In the rear, there's a good amount of legroom, as this generation of Mazda 3 had an enlarged wheelbase versus its predecessor. The seat is comfortable as well: it may not have brilliant under-thigh support, as it's positioned a bit low, but it mimics the front seats in being supportive and comfortable. The problem is headroom, as the roof is a bit low, and the hemmed-in effect may be reinforced by the small windows and dark rear glass. Your kids may be asking you to leave the light on when driving at night.
Mazda doesn't prioritise boot space at the expense of suspension layout. How the car drives comes first, it seems, and the rest fits around it. That's why boot space is a rather average 350 litres. The floor sits a little high, although it is a flat space. The wheelarches also intrude quite a bit, meaning it's only at its widest at the very back of the car.
The seats do fold flat – and we mean fully-flat – which opens up 1,360 litres of space. The boot opening is wide as well, but the rear sill is on the high side, so you have to lift objects up quite a bit to load them in.
The rear has Isofix mounting points for child car seats on the outer two rear chairs, and there's a passenger airbag cut-off switch in the front, but Isofix is not available on the passenger seat itself.
Engines and gearboxes
The Mazda 3 has a good line-up of engines. Only the entry-level 1.5-litre petrol feels a little lost in this enthusiastically-focused car, although it's fine for the undemanding (and delivers decent fuel economy).
The Skyactiv-G 2.0-litre comes in 120PS and 165PS guises. The 120PS motor is well-rounded, with a reasonable if not exceptional amount of pulling power – if you're prepared to hold onto gears a bit longer (or change down a bit sooner) than you would in a turbo alternative. It has a handy extra amount of drive than the 1.5-litre.
Our favourite, though, is the revvy, charismatic 165PS 2.0-litre: exactly the same engine that tops the Mazda MX-5 range. It has a superb twin-cam growl, is exceptionally smooth even near the redline, and feels way faster than 0-62mph in 8.2 seconds suggests. It's harder work than a turbo engine, but certainly worth it.
Diesels comprise a fuel-saving 1.5-litre Skyactiv-D producing 105PS, or a superior 2.2-litre with 150PS. This is a big engine for a relatively small car, and it has strong reserves of pulling power. It gives the Mazda 3 strength in depth, and is the choice if you don't want to keep going up and down the gears all the time. It's actually slightly faster than the petrol car in the 0-62mph dash.
You can get the Mazda 3 with an automatic gearbox, and it's fine. But the manual is terrific, so unless you really need an auto, go for the feel-packed and slick stick-shift. This too is a gearbox with the same spirit as the snappy shift found in the MX-5 and, with a well-weighted clutch, it makes changing gear an absolute joy.
Refinement and noise levels
The premium vibes show again in Mazda's detailed focus on noise absorption. The Mazda 3 has a quiet and well-isolated ride that doesn't chatter over bumps, and keeps tyre noise at bay (cars with 16-inch wheels are better in this regard than Sport models with 18-inch rims). Wind noise isn't too excessive either.
The engines are a mixed bag, and we actually mean that in a good way. Diesels aren't actually too gruff, they accelerate smoothly and are very hushed at speed. The petrol engines are more vocal – and, for some, that's the appeal. The 165PS engine in particular makes a wonderfully enthusiastic growl at higher revs. It's brilliant fun when you're in the mood, particularly given how silky it is when revved.
Trouble is, not everyone is in the mood all the time, and you can't release all the engine's power without revving it. Even at motorway speeds, the petrol engines will hum away gently in the background. Again, not a problem if you're an enthusiast, but not quite the isolation you get in a Volkswagen Golf.
Safety equipment
Euro NCAP rated the Mazda 3 highly, with a full five-star crash safety score in 2013. Adult occupant protection was particularly good, at 93%, with child occupant protection at 86%. Pedestrian protection wasn't so good (65%), but the car did get a creditable 81% for safety assist features.
Along with standard front and side airbags, curtain airbags extend from front to rear, as does a full set of seatbelt reminder chimes and lights (although seatbelt pretensioners and belt limiters did not). Stability control is standard on all Mazda 3s and every one gets a speed assistance limiter. Another useful safety aid was called Smart City Brake Support, which warns the driver if it detects an impending collision and, if they don't respond, automatically applies the brakes. At city speeds, it will either avoid an accident entirely, or mitigate its impact.
All cars also have hill-hold assist, which stops the car rolling backwards during clutch-juggling hill starts.
Insurance groups and costs
The Mazda 3 will be a little more expensive to insure than its more mainstream rivals, but costs shouldn't be excessive. The 1.5-litre petrol is cheapest to insure, with a group 13 rating (out of 50), while the base 120PS 2.0-litre is in group 17 – one above the 1.5-litre diesel.
There's quite a jump up to the 2.2-litre diesel, though, which starts in group 23. Unusually, that's actually a higher insurance group than the 2.0-litre 165PS Sport Nav, which is in group 22.
VED car tax
Such is the efficiency of the Mazda 3's engines, taxing it is a cost-effective affair. Indeed, for the fuel-sipping 1.5-litre diesel, VED (road tax) is actually free, thanks to 99g/km CO2 emissions.
The 1.5-litre petrol costs £30 a year, as does the 120PS 2.0, while the 165PS version is £150 a year (the price you pay for its sportiness, we guess).
Like the sound of the diesel? You'll like it even more when you discover how much it costs to tax: £20 a year, although this does rise to £125 if you go for an automatic.
Trim levels and standard equipment
The core Mazda 3 trim line-up comprises SE, SE Nav, SE-L, SE-L Nav and Sport Nav. All feature 16-inch alloy wheels, air-con, a leather steering wheel, power-fold heated door mirrors, Bluetooth, USB connectivity and the 7.0-inch TFT screen. SE Nav adds sat-nav functionality to the screen.
SE-L sounds like a small jump, but the extra kit included is impressive: bi-xenon headlights, LED running lights, dual zone climate control, auto lights and wipers, rear parking sensors and heated front seats. Don't forget SE-L Nav if you want satellite navigation.
Sport Nav versions come with even more. The alloy wheels grow to 18 inches, and you get front parking sensors, standard nav, adaptive front lighting, a head-up display and a crisp Bose sound system. These cars also feature optional soft leather in either black or stone.
Learn more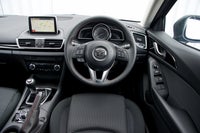 On the inside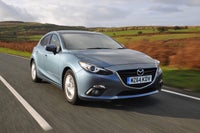 Driving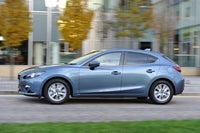 Cost to run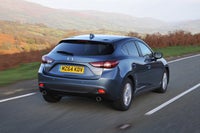 Prices and Specs
Reviews of similar cars
Quality checked, all cars less than 8 years old and warranty included
Looking for other Mazda cars?
Quality checked, all cars less than 8 years old and warranty included
Keep me updated by email with the latest advice, news and offers from heycar
By submitting, you agree to our
privacy policy
.
Popular models
Similar models