McLaren 720S Review

Written by
heycar editorial team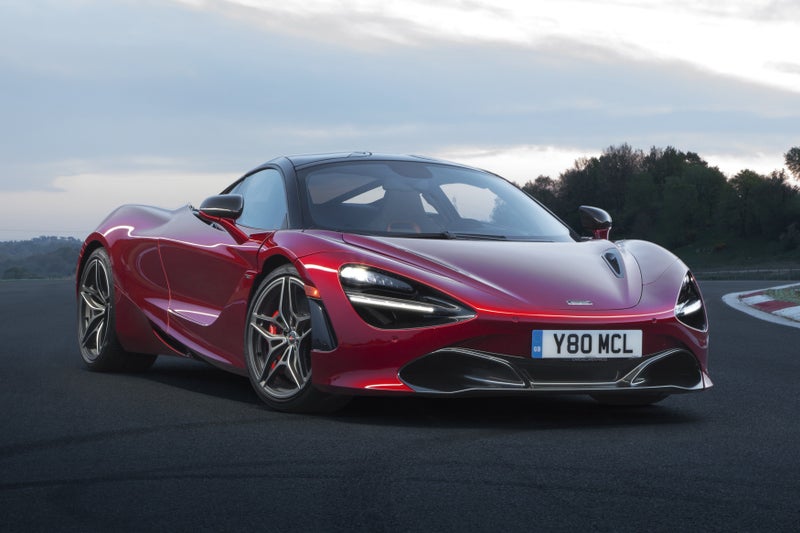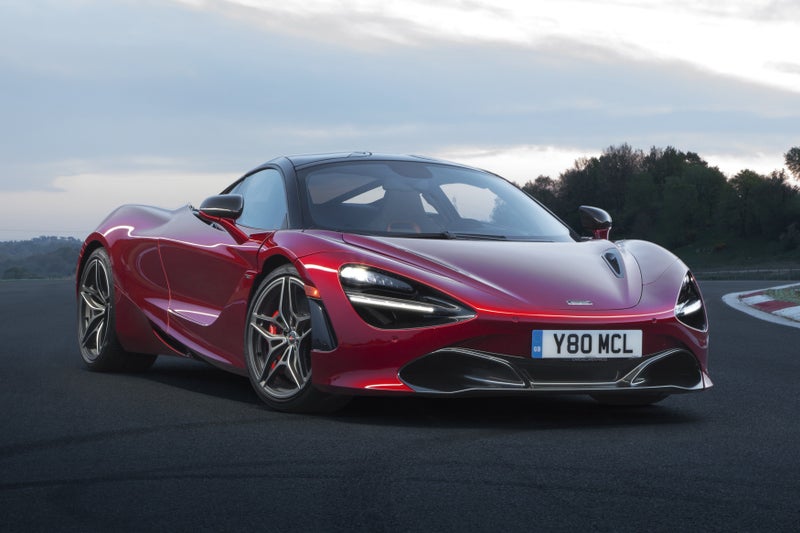 1/10

heycar rating
"McLaren 720S is peak supercar "
Launched: 2017

Performance

Petrol
Quick overview
Pros
Quite insane performance matched with genuine all-round capability
Visibility all round is incredible, making it an easy drive in the city
Delightfully different from its established rivals, it's impossible not to admire McLaren's take on things
Cons
Infotainment system needs patience
McLaren still doesn't have the best reputation for reliability
Slavish dedication to aerodynamics and efficiency defines the styling, see 'eyesocket' headlights
Overall verdict
On the inside
Driving
Cost to run
Prices and Specs
Overall verdict
"McLaren keeps on re-defining what's possible with its Super Series models, and the 720S does that, and more, making ridiculous performance accessible and useable, assuming, of course, you have the means to pay for it. A remarkable car, made even more so when you consider McLaren Automotive's relative infancy in this rarefied, but hugely competitive marketplace. Peak supercar, the 720S blends mighty pace with genuine comfort and usability, a pure supercar, but with GT capability."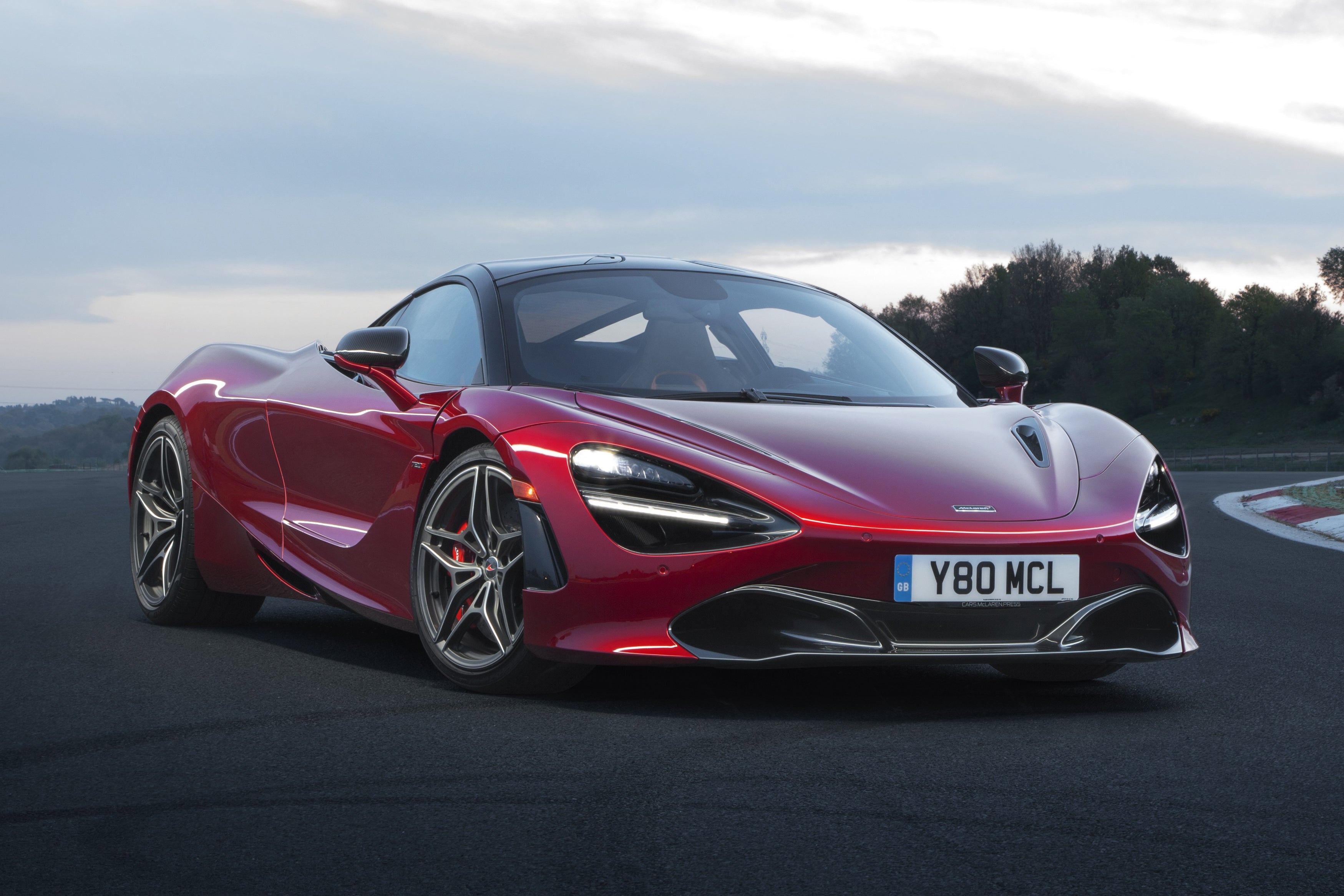 How fast do you want to go? Whatever your answer, the McLaren 720S covers it. It might not have the 230+mph top speed of its iconic F1 relation of old – 212mph is enough for anybody - but in every other way the 720S is a superior car, with mesmerising pace and capability, McLaren's supercar is arguably the zenith of the genre.

The 720S was introduced in 2017 as its model in its Super Series of cars, it is genuinely difficult to comprehend that it is the product of an automotive company that was only formally set-up in 2010.
McLaren's model range since it became a stand-alone manufacturer has been prolific, the 720S being the replacement for the 650S before it and that 650S having already superseded the 12C. That original 12C was revelatory, with huge performance allied to a chassis with incredible civility, McLaren arguably introduced the no-compromise supercar into the market. Able as that 12C was, it was lacking in some drama, that criticism was taken on board with the 650S replacement, and improved even further here with the 720S.
It retains the remarkable ride comfort and control of its predecessors, then, but it achieves that while still delivering performance that's truly breathtaking. The 0-62mph time of 2.9 seconds demonstrates that, further driven home as it keeps relentlessly piling on speed, 124mph flashing past in 7.8 seconds, 186mph (300km/h in case you're wondering) taking just 21.4 seconds. All those acceleration numbers are quicker than that iconic F1, and the 0-124mph one being quite an unbelievable 1.6 seconds.
That's progress, contemporary supercars now offering performance that's the equal, and better of hypercars before them, indeed, the 720S's performance is such it's not so far removed from McLaren's own Ultimate Series models, like the P1 and the Senna. McLaren hasn't wavered from its commitment to doing things its own way, and the 720S demonstrates that by adding good all-round visibility to the supercar genre, along with its remarkable ride comfort.
These combined make the 720S a genuinely useable supercar, McLaren saying that all its cars, according to its own data, are used more by customers than their rivals.
Rivals for the 720S span model ranges at some of its competition, the Ferrari 488 can rightfully be mentioned in the same breath, as can its Pista relation, but those two can also be considered alternatives to McLaren's own 600LT, while the Pista also should really be considered a foil for McLaren's 765LT spin-off off the 720S range.
You might also consider a Ferrari 812 over the 720S, given the performance – 2.9 seconds 211mph top speed – being almost identical to the 720S, even if it's different in concept, front-mid engine V12, over mid-engine turbocharged V8.
That's true across many rivals, Lamborghini dishing up the Huracan Performante in the same performance/price realm, and likewise it's Aventador V12 S. Confused? Don't be, as most buyers in this marketplace just buy all of them, anyway, which must be nice, but if McLaren's right, they might actually use their 720S, while all their other cars are locked down in huge garages in their sizeable properties.
Is the McLaren 720S right for you?
There's no denying that McLaren was, and remains a refreshing alternative take on the supercar genre, it coming without all the baggage, good and bad, associated with Ferrari, and likewise, Lamborghini. A very British, technological take on the supercar, which has been refined to the point that it arguably offers the broadest repertoire of any of its rivals, while not losing out to them in any particular area.
Only you'll know if the 720S is right for you, but the likelihood is you'll have owned, and will still do, a number of other super and sports cars from those aforementioned rivals, and will like McLaren's take on the supercar.
It's difficult not to be seduced, either, as while the looks – those headlights – still divide opinion, there's no arguing with the fact that the 720S is the most complete supercar you can currently buy, though don't buy it with financial gain in mind, as the 720S, unlike some of its rivals, does actually depreciate.
What's the best McLaren 720S model/engine to choose?
There's only one engine to chose from, that being McLaren's 4.0-litre twin turbocharged V8 petrol engine which produces, you've guessed it, 720PS, peak torque being 770Nm. It's mated to a 7-speed SSG (Seamless Shift Gearbox) with paddle shifters for manual control.
McLaren does have three differing choices to begin with on its online configurator for the 720S, these being 720S, 720S Luxury and 720S Performance, but they're only really trim choices like interior and exterior finishes, and things like engine bay lighting, though the Luxury does include heated and electrically adjusted memory sports seats, though, like everything on the 720S, it's all able to be personalised.
Then, of course, there's a Spider model, it opening its folding roof up to the sky above, so really the choice is coupe, or Spider, and only you can decide what's best for you.
What other cars are similar to the McLaren 720S?
There are rich pickings in the circa £200,000-£250,000 marketplace for rivals. You'll likely consider Ferraris, both the Ferrari 488 and Ferrari 812 line-ups, as well as the F8 Tributo.
Lamborghini's ancient Aventador might factor too, it, like the 720S having carbon fibre construction at its core, while some of Porsche's more wild Porsche 911 derivations, like the GT2 RS would work as alternatives, even if they're a bit more singular in their focus. The 911 Turbo S is difficult to ignore here, too, as while it's 70PS down on power, four-wheel drive means it's able to match the 720S's 0-62mph time, while it's also a supercar that works brilliantly day-to-day.
Comfort and design
"Dihedral doors open up and forward for a dramatic entrance into an interior that's more comfortable than the supercar norm. The impression of space is unusual, that helped enormously by the all-round visibility, the slim pillars, and ample glazed area gives the 720S a view all-round more akin to an airport control tower, than the supercar norm of a WWII pillbox."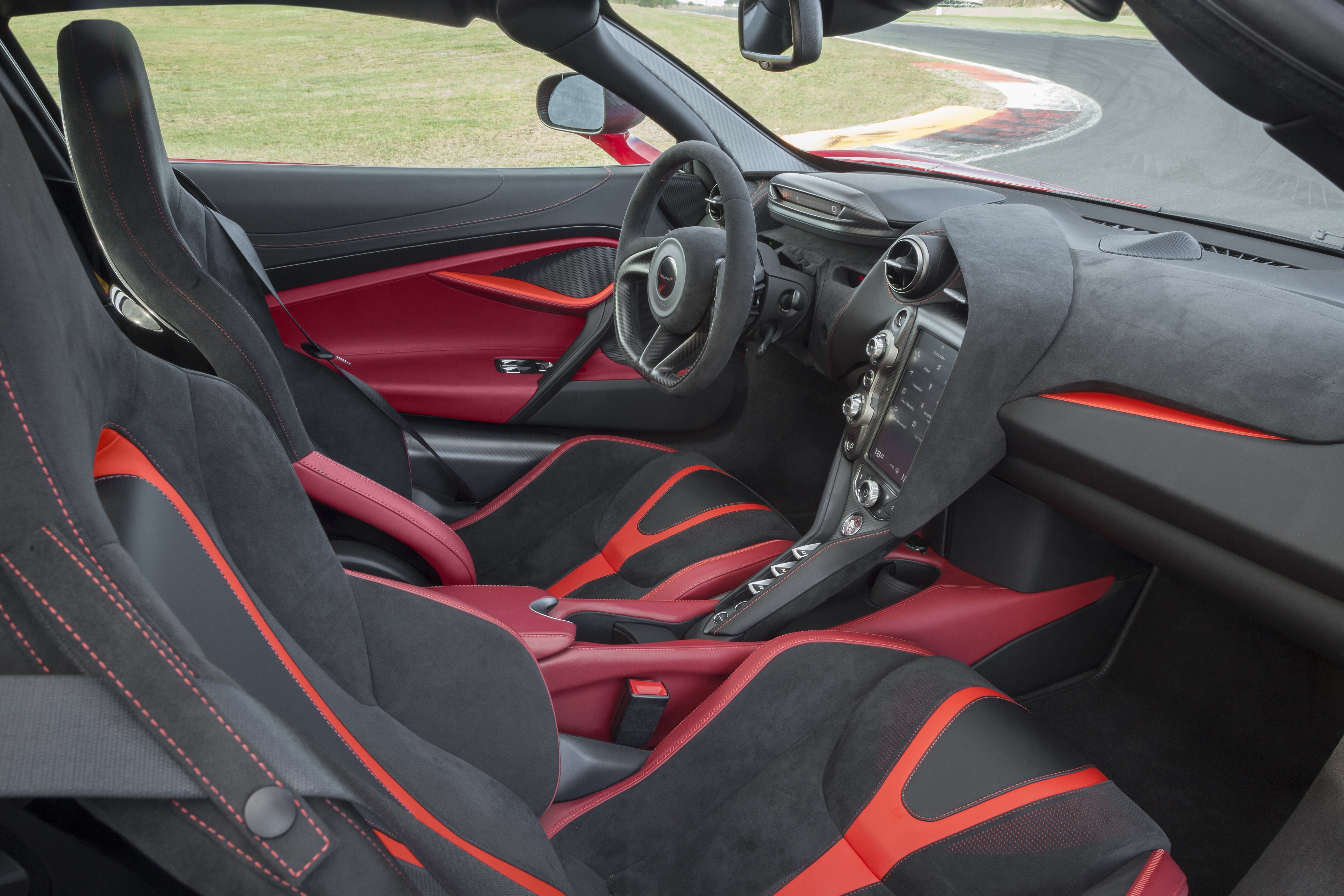 That makes it a surprisingly comfortable car in traffic, something McLaren cleverly demonstrated by having its launch event in the middle of Rome, where you're at the mercy of Fiat 500s and countless scooters. The 720S proved no more stressful than a conventional hatchback there, but with the added ability to outrun even the most determinedly driven moped."
The interior itself is has the now familiar McLaren look, with an upright, as opposed to landscape, screen situated between the driver and passenger, the drive modes for the transmission, chassis and stability and traction control systems alongside and a big engine start button beneath it.
The steering wheel is beautifully unfussy, there being absolutely no buttons on it, which is very different to the norm today, and all the better for it.
What you're sitting in depends entirely on what you've picked when ordering it. As with all the interior trim there's a choice of seats available to you, from fully-powered, heated, sports seats with memory function, to lightweight bucket seats which look like they've come out of McLaren's GT3 race car. They're all comfortable and supportive, and McLaren offers them in a choice of widths, just in case your taste for the finer things in life doesn't necessarily include time for a personal trainer.
Quality and finish
The McLaren 720S is hand built in Woking, to your exact desires, McLaren, admirably, not having borrowed any interior bits and pieces from other manufacturers and instead having created its own. The finish is as you'd hope for in a car at this price point, McLaren's style unashamedly racy and technical, meaning you'll not find any wood trim in there, it not even on the, extensive, options list.
Think lots of carbon fibre, brushed aluminium, Alcantara and leather, then, McLaren offering carbon fibre packs for the interior trim, and ask its MSO (McLaren Special Operations) department and it'll even colour the weaves, and, indeed, do pretty much anything you like to the 720S's interior and exterior finishes.
Start dipping into those carbon fibre options and you'll easily find yourself adding tens of thousands of pounds to the price, though at this level of car ownership, that's the norm, and actually expected. There are some minor frustrations, the driver mode selection requires the pushing of an 'Active' button before the switches work, but overall, the 720S's interior feels special, it focussed without being compromised, which is a difficult trick to pull off, but one that McLaren has convincingly achieved.
Infotainment
While the entertainment in a car like this should all be centred around the drive, the reality is not every moment in it will be a hot lap around Monza, or carving up the Col du Turini above Monaco.
McLaren preserved with its own infotainment since it started building cars, and it's only partially successful. The portrait screen position is a masterstroke of McLaren's logical thinking, but sadly the logic gets a bit fuzzy around its actual operation, it being a bit clunky, and buggy.
As standard you get a four-speaker stereo set-up, but the chances are none leave Woking without the optional Bowers & Wilkins 12-speaker set-up. It sounds superb. You can connect and charge your smartphone via a USB socket, and there's Bluetooth connection, but forget about Apple CarPlay or Android Audio, McLaren trailing its competition here.

The instruments are a screen, too, with the different driving modes changing what's displayed, Track Mode seeing the screen flip down to reveal a strip screen that contains just the essentials of revs, speed, gear indicator and shift lights. It's as close to a gimmick as you'll get inside, and actually one that proves useful if you do take your 720S to a track, as, indeed, you should.
Space and practicality
Those dihedral doors don't just make an entrance, but they ease it, rising high and forward, and taking a good deal of the sill along with them, making it a bit easier to climb into the seats. That's particularly true if you've optioned the most heavily bolstered, lightweight racing seats.
Space inside is good too, McLaren's intelligent design of the dashboard and cabin meaning it feels airy and genuinely spacious, the MonoCell carbon fibre construction allowing particularly slim windscreen pillars for a great view out.
There's some oddment storage in the cabin, too, an open space behind the floating console mounted screen is big enough to accept phones and wallets, while there's a cupholder there, too (it not so easy to access, mind). A further recessed cup holder in between the seats, as well as a lidded compartment behind it means there's space for bits and pieces, netted storage on the rear bulkhead also useful.
If you don't mind losing a bit of rear visibility there's a small shelf behind the rear seats, and also a bit of space for thin bags behind the seats, assuming you're not so tall you need them pushed back to their furthest position, though.
There's no rear boot, being a mid-engined car, but under the bonnet there's a luggage compartment that's deep and rectangular in shape with 150 litres of space. It'll not help you if you're moving house, then, but a carry-on airline bag, and a squashy bag and handbag can all be accommodated relatively easily. All in, the 720S is a convincingly practical supercar, which offers a combined storage capacity of 208 litres. You'll have other cars for runs to the tip, or, indeed, someone else to do jobs like that…
Handling and ride quality
"McLaren's suspension is key to the 720S's incredible breadth of ability. It's called Proactive Chassis Control II and it means that the 720S really can be everything to everyone."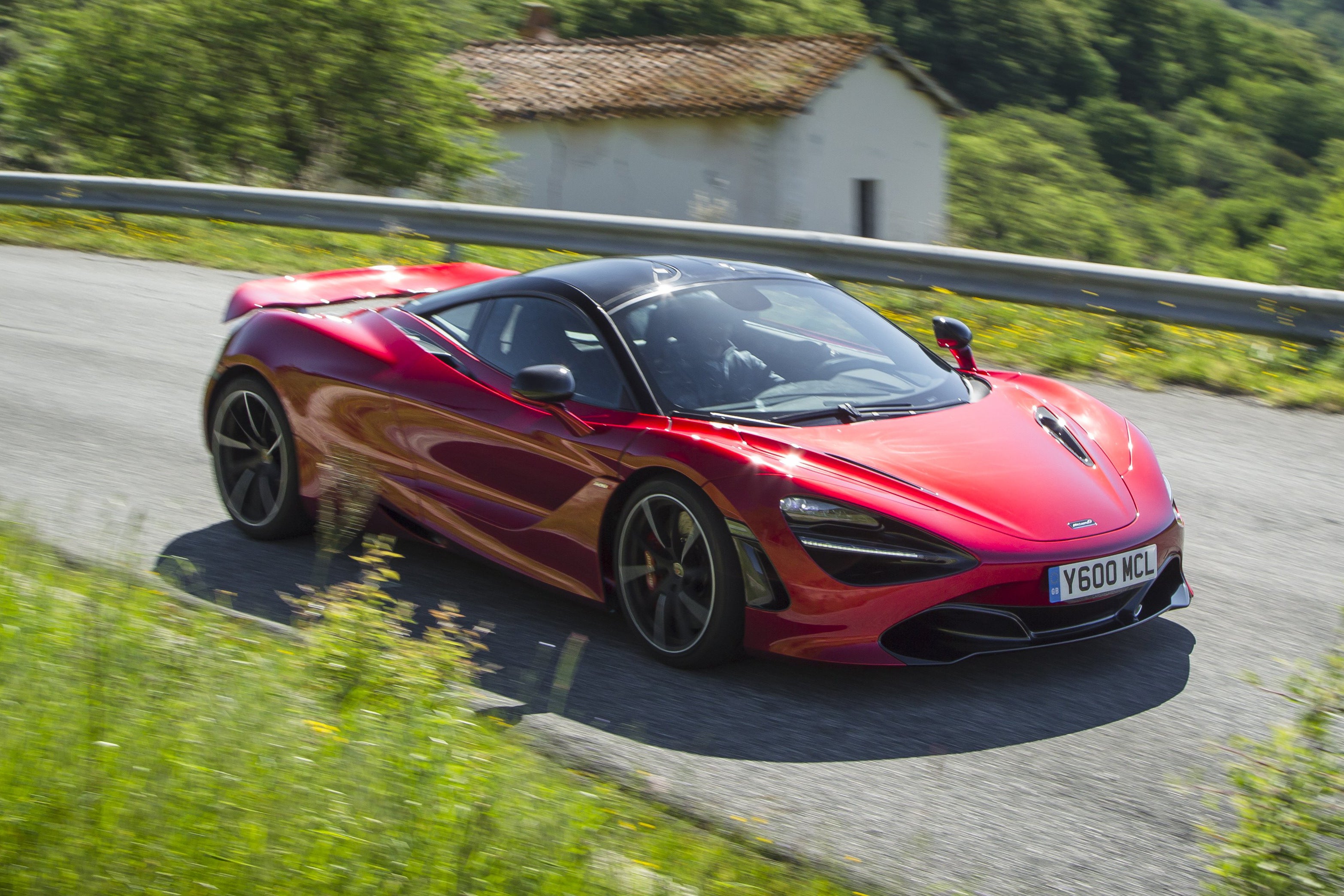 This set-up that does without conventional anti roll bars, instead having a set of variable dampers linked hydraulically to control the wheel and body.
The effect is remarkable, the 720S having all the taut control you'd expect from a car with such outrageous performance, but it's allied to a ride comfort that really does rival, and actually better, that of some luxury saloons. There are, of course, differing modes, three here, which relate to those on the drivetrain, too, these being Comfort, Sport and Track. Unlike most rivals' Comfort modes in the 720S it genuinely is comfortable, the ride supple, this a supercar that will cope with rough surfaces that would leave its competition being shaken and knocked, that wheel control not just aiding comfort but improving grip, and traction.
As all four corners of the car are linked it's able to work across not just roll in the bends, but pitch and dive, so when accelerating – which the 720S does very effectively indeed – and braking – likewise – the 720S remaining flat and level in all these situations.
Switch it up to Sport for a stiffer set-up on smoother roads, while Track is best saved for circuits, but such is the sophisticated way the system works doing so on the road doesn't mean the sort of bone-jarring consequences you'll experience doing that in rival cars.
McLaren's unique approach to its suspension pays off enormously in ride comfort and control, and that daring to buck the norm is evident with the steering, too. While virtually all of its rivals have opted for electrically assisted power steering, McLaren has stuck with a hydraulically powered system, which delivers rich detail, fine weighting and superb precision.
It dares to be different around the rear axle, too, doing without a limited slip differential, though with a Variable Drift Control system within the traction and stability systems you can dial up just how much assistance you want on track, whether that be tidy, fast cornering or big, tyre-ruining smoky drifts.
Engines and gearboxes
A single engine choice here but you're unlikely to be disappointed by the 720S's 4.0-litre twin-turbo V8. It's dubbed M840T by McLaren, and despite the soulless name, it's got some heart, if not quite the voice or theatrics of Ferrari's V8 engine in the 488.
Developments of this engine are used throughout the entire McLaren range, including the recent Senna hypercar, and here, in the 720S, it develops 720PS and 770Nm, as a measure of progress, that's about 100PS and 150Nm more than the V12 engine that powered its iconic F1 relative.
All that is enough to allow it to reach 62mph in 2.9 seconds, double that in 7.8 seconds and 128mph in 21.4 seconds. From standstill to 100mph it takes 5.5 seconds, which wouldn't have been a disgraceful 0-62mph time a few decades back.
The force that the engine can deliver really is incredible, it producing its peak power at a lofty 7,250rpm, but thanks to the twin-scroll turbochargers as real low rev flexibility, too. All that's aided by a SSG (Seamless Shift Gearbox), a twin-clutch seven-speed transmission, which shifts quickly and can be driven in fully automatic mode, or via the paddle shifters on the steering wheel.
Like the chassis, there are differing modes for the engine and gearbox, Comfort doing as you'd hope it does, smoothing things out, Sport upping the speed of the gearshifts and changing the engine mapping slightly to enhance responsiveness and Track doing so further.
Refinement and noise levels
The 720S is the paragon of a useable supercar, that largely down to its sophisticated suspension, which genuinely does give the 720S a 200+mph machine you can use everyday. That suspension helps isolate road noise from the cabin, and the ride it delivers is hugely advantageous to the overall refinement of the car. That's true of the 720S Spider too, which, thanks to its super-stiff carbon fibre MonoCell II, doesn't flex like some of its rivals.
There is some 'noise', but it's the right kind, though to liberate a bit more sound from the 720S's engine you'll need to specify it with the McLaren's Sports Exhaust, which is an expensive option. Even so optioned, the 720S isn't quite as overt or dramatic in voice as its Italian rivals, but that, to many, isn't necessarily a bad thing. The 720S is refined enough that it's a supercar with more than a hint of grand tourer into the mix, without taking anything away from its outrageous abilities as a bona-fide supercar.
Safety equipment
The 720S hasn't been independently tested by EuroNCAP, which isn't unusual for low-volume supercars, but it's globally homologated for production, so has passed all national and international crash test requirements.
With its MonoCell II structure surrounding its driver and passenger, the 720S will be among the safest supercars you can buy, the airbag count inside including driver and passenger front, side and curtain airbags, as well as knee airbags.
There are sea belt pre-tensioners and the electronic stability and traction systems, which help manage the 720S's huge power and will help you avoid an accident in the first place. Likewise, huge brakes, with ABS and massive tyres on the road, as well as the excellent all-round visibility mean the 720S is as safe as a car of this type can be.
MPG and fuel costs
"Tested to the latest, and more realistic WLTP combined consumption figures, the McLaren 720 S achieves a figure of 23.1mpg, with CO2 emissions at 276g/km."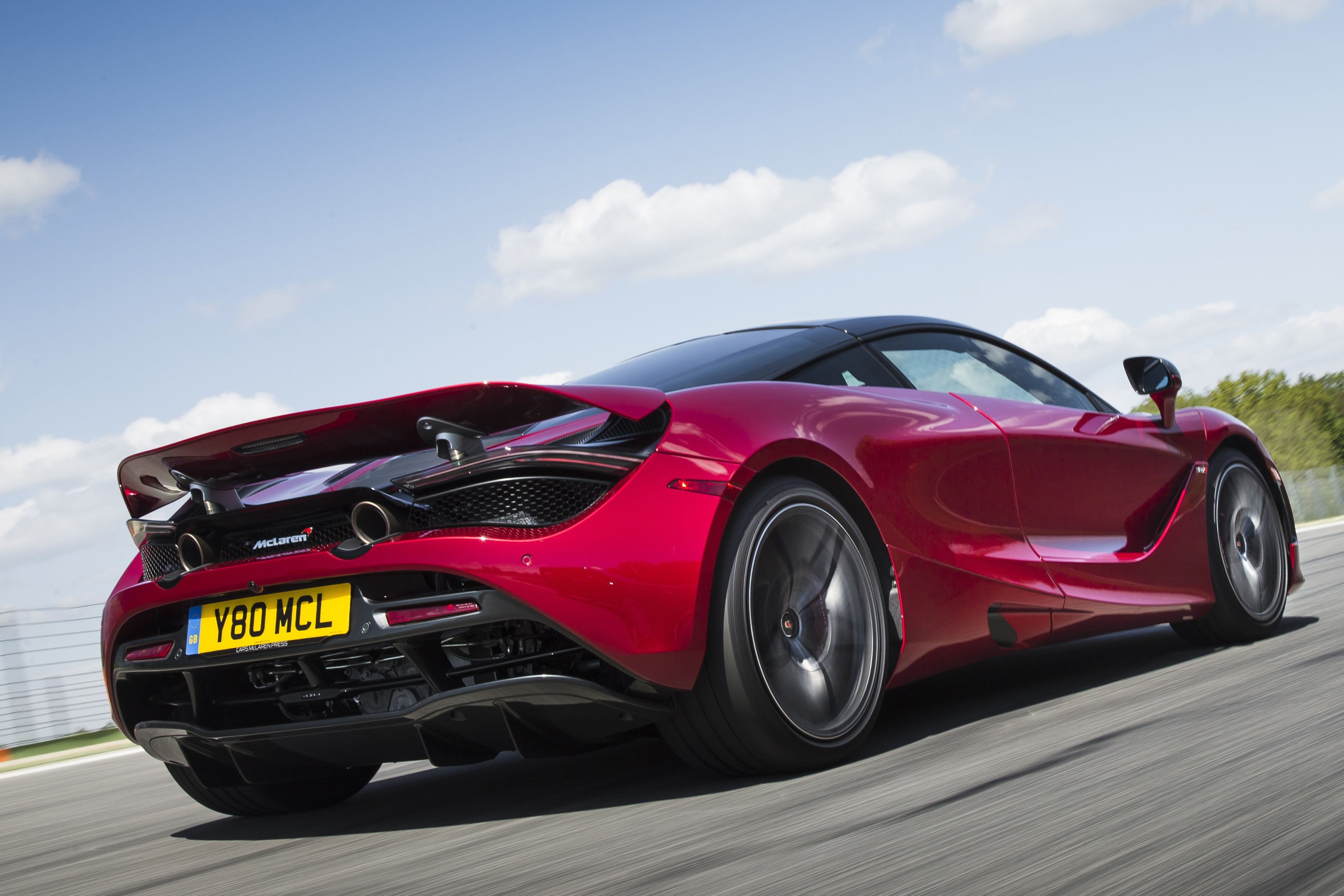 WLTP covers a variety of scenario testing, and during its highest test phase, the 720S records a figure of 12.6mpg. Drive it on a track, or wrung out to its redline frequently and you'll quite easily be in the realm of single figures. It's not fuel, though that'll prove to be the biggest running cost, with depreciation meaning if you sell it quickly, you'll lose a huge amount of money. Buy one, then, but keep it if you don't want it to be ruinously expensive.
Insurance groups and costs
A car like this will only ever attract sizeable insurance premiums, but your friendly broker will be able to do you a multi car deal, as owners of cars like the 720S inevitably have many cars at their disposal. As standard the warranty is three-years, but you can pay for that to be extended. Servicing is every 10,000 miles, or 12 months, whatever comes sooner. None of this is likely to be inexpensive, as you'd anticipate on a 200+mph, £208,000+ supercar.
VED car tax
Its 276g/km CO2 output put it in the highest VED banding, which isn't really a surprise. Again, at this level, the tax you'll pay to run it is incidental, it not likely to bother you, or make a dent in your ample finances.
How much should you be paying for a used McLaren 720S?
"The 720S is old enough now not to attract early sellers looking for a quick return on their first orders from people desperate to get in a car without wanting to wait for it to be built."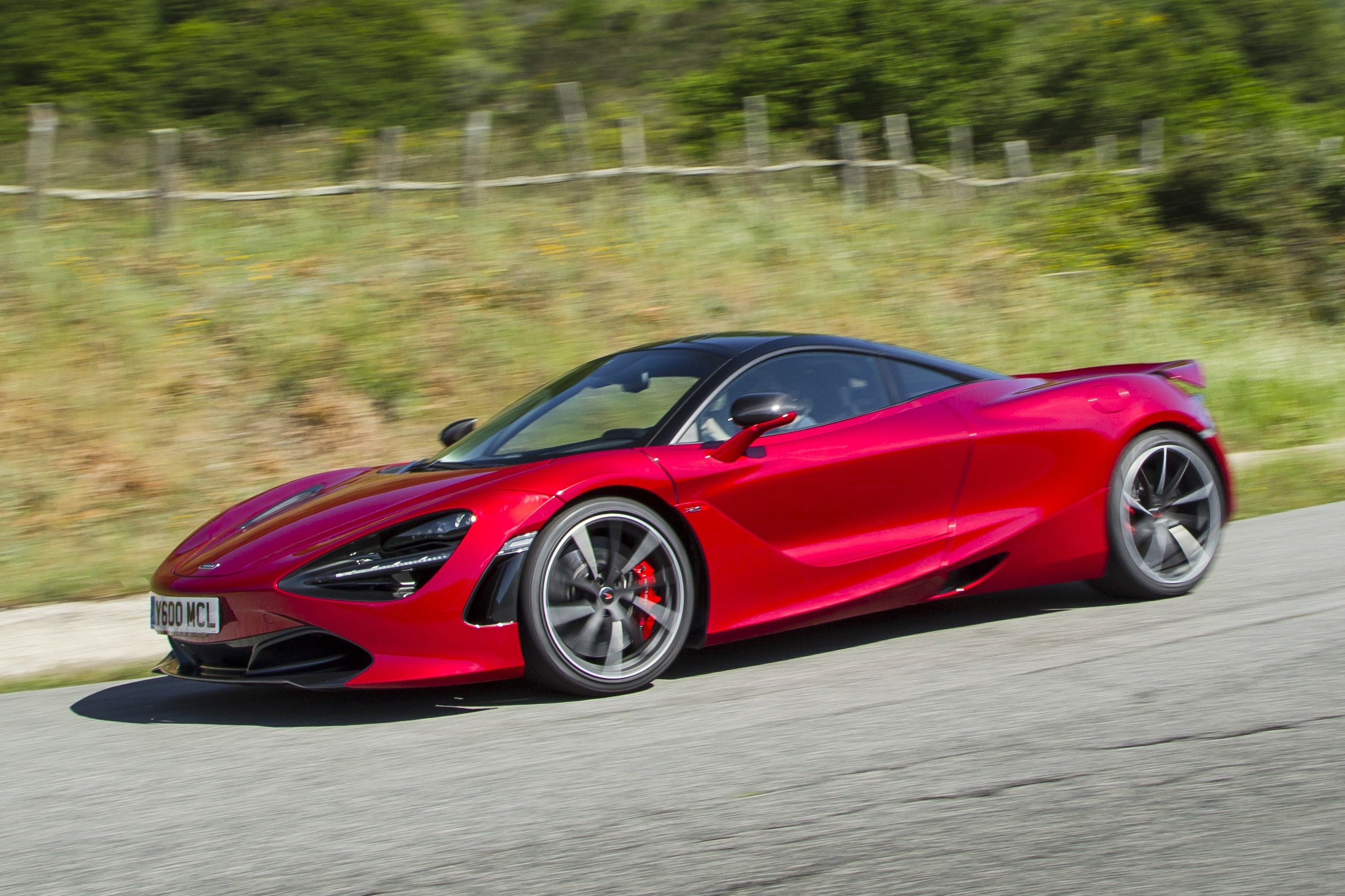 That means the 720S is in a depreciation phase, much like any normal car, only here the numbers are a bit more frightening.
A two-year old McLaren 720S sold for about half its new price, including options, recently (spring 2020) and while many suggest it's a blip in the used supercar market due to Covid 19, it does underline that overall the 720S isn't as desirable used as Ferraris are. The whole used supercar marketplace is rife with big sticker numbers on windscreens, though, and they don't always reflect what cars actually change hands for. If you're after a used 720S, you could well be in for a 'bargain', then.
Trim levels and standard equipment
McLaren doesn't really do trim levels as such, instead offering some recommended choices on its configurator, these more about how the car looks than how it's specified.

Standard equipment on all is comprehensive, but, as with all cars in this category, there's the opportunity to personalise it to exactly your preferred level of specification. It's not unusual for 720Ss to have options costs adding as much as a quarter, and more if you dip into McLaren Special Operations (MSO) services and go wild with things like tinted carbon fibre weaves and suchlike.
McLaren 720 cars for sale on heycar
2
Number of cars available
£150K - £165K
Price bracket of these cars
Colours available on heycar
Keep me updated by email with the latest advice, news and offers from heycar
By submitting, you agree to our
privacy policy
.