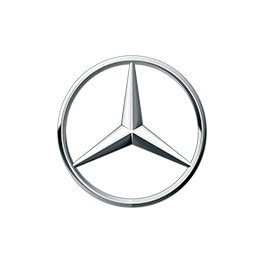 Mercedes-Benz C-Class Estate Review

Written by
heycar editorial team

heycar rating
An example of style and substance
Best bits
Attractive interior and exterior design
Broad range of engines
Well-specified and up-to-date technology
Not so great
One of the more expensive options
Space is average for the class
Spec-sensitive driving experience
Read by
Overall verdict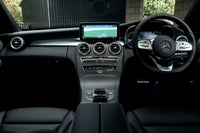 On the inside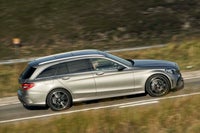 Driving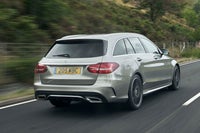 How much does it cost to run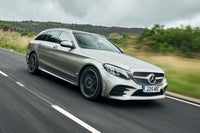 Prices, versions and specification
Overall verdict
"The C-Class Estate certainly holds a good deal of appeal, with an enticing cabin and a strong engine range. It's usefully practical and good to drive, but it lags a little behind key rivals in several areas and isn't particularly cheap either. You can have more for less money if you buy elsewhere."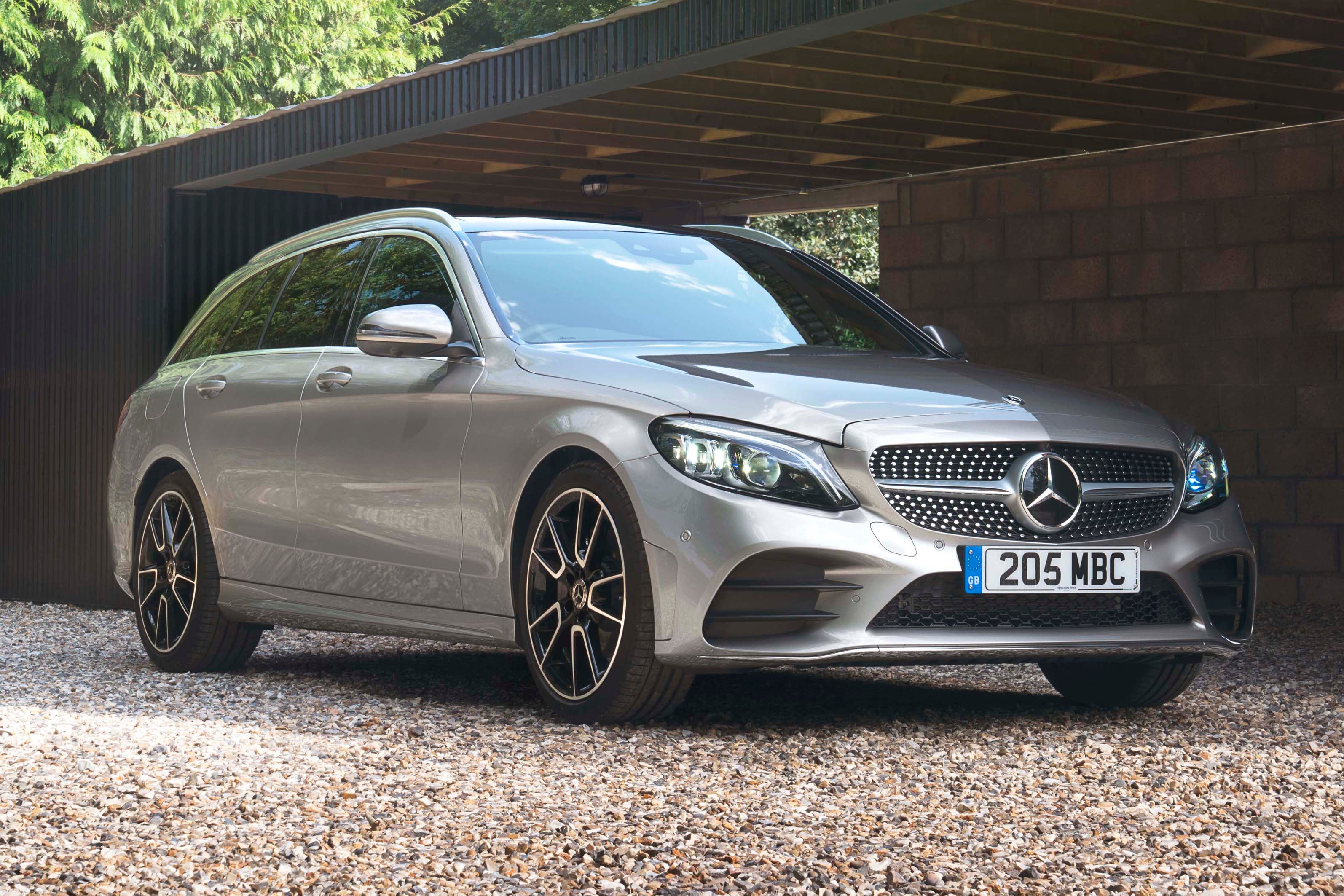 Mercedes-Benz has been one of the central pillars of the premium segment for decades. That three-pointed star on the nose has an appeal that sucks people in for a lifetime, and the Mercedes C-Class has always been one of its most popular models since the first generation arrived in 1993. Like its rivals from Germany and beyond, a big part of the C-Class' success is down to the saloon spin-off models - coupe, convertible and estate.
First introduced in 2014 and then substantially revised in 2018, the C-Class Estate aims to offer practicality and space, a luxurious cabin and a mix of good comfort and an enjoyable driving experience. As with the majority of Mercedes-Benz models there is also an emphasis on technology and safety too.
The C-Class Estate is probably as distinctive a design as there has ever been; where previous versions were period conservative, the current version is quite striking in its appearance, with a prominent grille (and star), strong creases along the body and a swooping roofline. Even so, this is the most practical C-Class bodystyle there is; the smaller CLA Shooting Brake is a more style-led offering.
On the inside the C-Class Estate is a five-seater just like its saloon sibling, although as with many cars in the compact class the centre seat on the back row is best suited to children rather than adults. The boot offers a reasonable amount of space although it is somewhat less than the key rivals can muster. The interior is almost as bold as the exterior, with contrasting colours and a mix of materials, as well as a design that mixes classic and modern touches to good effect. It feels quite special in there, although the actually quality of the materials doesn't quite match up to their appearance.
The driving experience in the C-Class Estate is particularly spec-sensitive, as there are a number of engine options but also three different suspension setups, so more than in most cars it's important to consider what works best for you. The petrol and diesel engine options are broadly competent, offering useful performance and respectable economy, while the diesel electric hybrid C300de is expensive but very powerful and can run on electricity alone for short distances.
The rest of the driving experience is competent but not outstanding; many models can struggle on poor road surfaces, as the steering is quick but lacking much in the way of feel, so it is far from the ideal choice for keen drivers either. It offers a good level of refinement however, and the high level of technology as standard, and as available as an option is a boon for passengers.
In summary, the Mercedes-Benz C-Class Estate is desirable and competent in many areas, but other than the broad engine range there is nothing of note that puts it ahead of the competition. There are estates with more space for passengers and luggage, better refinement or a more engaging driving experience - the only reason you could justify choosing it over a rival is that you have to have a Mercedes-Benz.
Comfort and design
"Get inside the C-Class Estate and you are welcomed by one of the most attractive cabins in this class. It borrows heavily from the design of the S-Class executive saloon, and that means a broad, sweeping dashboard and centre console that is quite different from the more plain layouts you find in most of the competition."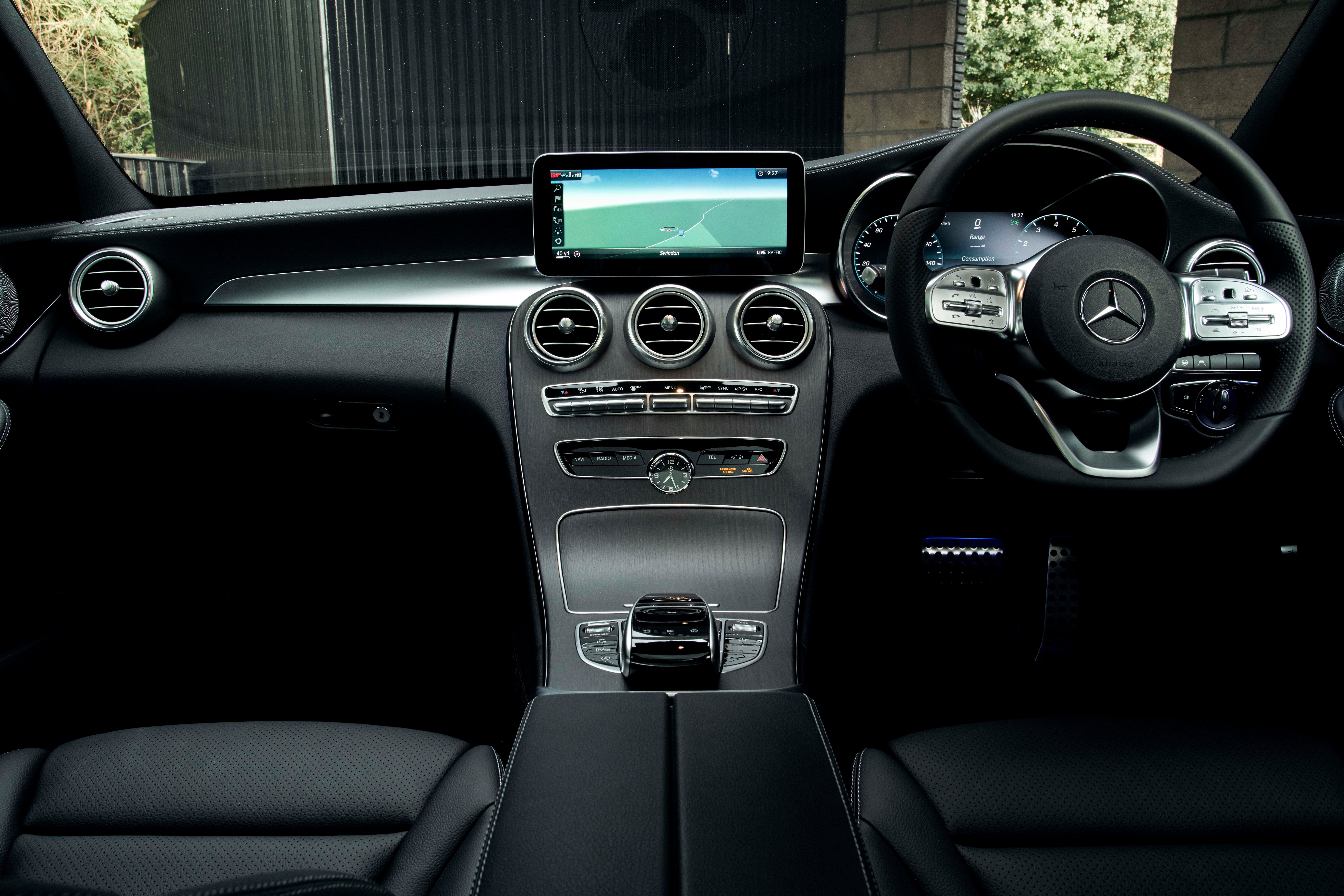 Although attractive to look at, the buttons on the centre console controlling the ventilation and auxiliary systems are hard to tell apart by their shape, and the labelling on them is quite hard to see from a distance. With familiarity it's easier to tell them apart, but it's one area where style has taken priority over functionality.
All versions of the C-Class have a 10-inch infotainment screen that sits on the top of the dash - in some ways it looks like an afterthought, but its positioning does put it in clear view of the driver and front passenger. Lower-specification models have clear analogue instruments ahead of the driver, but a digital version is available in the Premium pack, with a number of extra functions.
Getting comfortable should be easy for most sizes and shapes of driver. There's a good range of adjustment for rake and reach with the steering wheel, while the driver's seat itself also includes electric adjustment of the seat height and backrest plus lumbar adjustment - frequently an optional extra even on cars at this price.
Handling and ride quality
"In contrast to the sporty reputation of the BMW 3 Series, the Mercedes-Benz C-Class and its stablemates have long been seen as a more comfort-oriented option, but in recent years the brand has changed its approach and produced cars with a more balanced driving experience."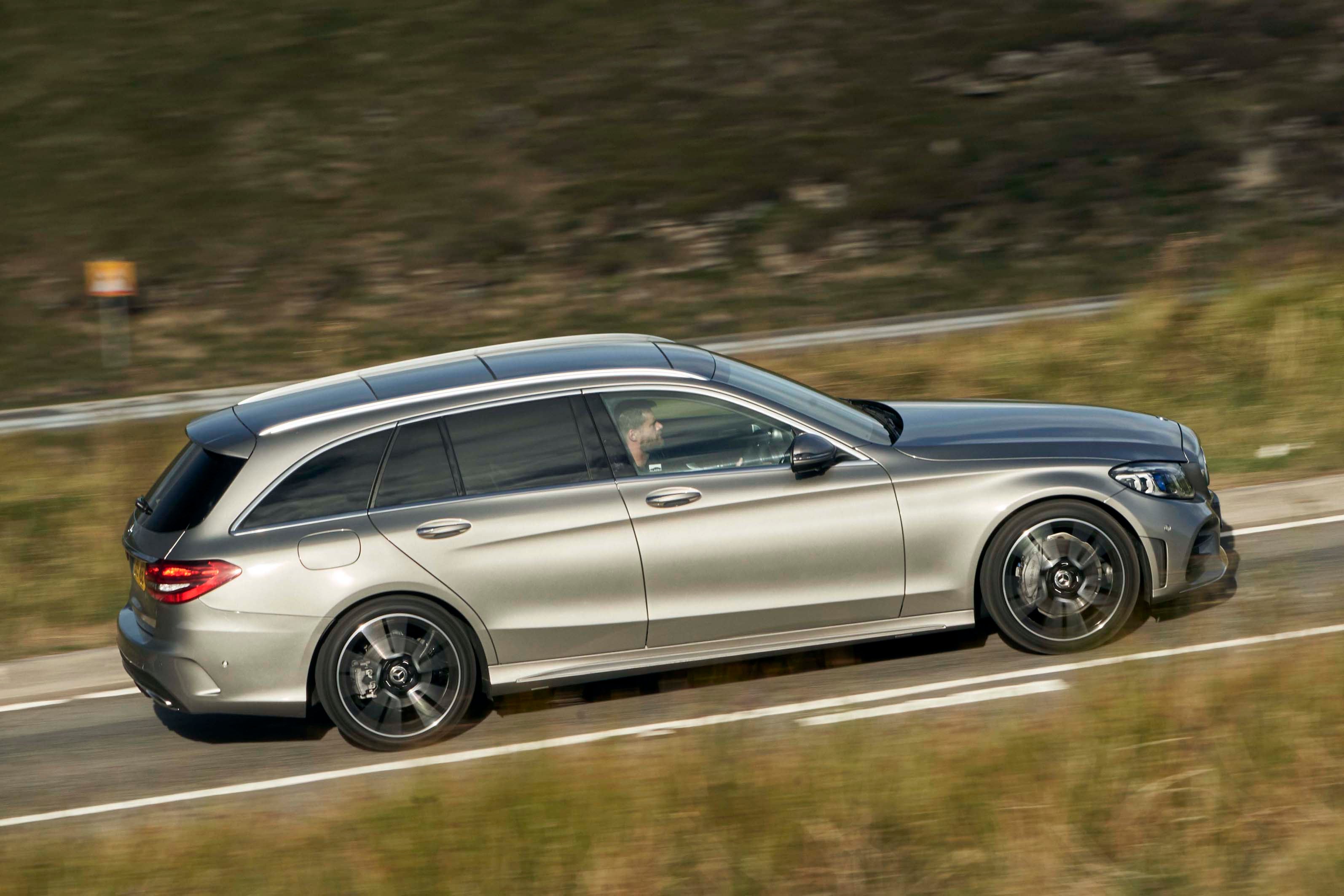 In normal driving the C-Class Estate has an easy-going nature, with steering that is light and responsive and a controlled ride that is comfortable on most surfaces. What does become apparent however is that the steering lacks much in the way of feel, so that the driver is not fully kept in the loop about what the front wheels are up to.
The C-Class is also very sensitive to the specification chosen. SE models ride on 17-inch wheels with Agility Control adaptive suspension set up as standard, which gives reasonable ride quality in most conditions and allows the driver a degree of control. Upgrade to the Sport and you get lowered suspension, while AMG Line models have bigger wheels with sport suspension - both of which are somewhat stiffer and suffer diminished ride quality as a result.
The best option is the Airmatic Handling Package, an £895 option, which adds air suspension and allows the driver to change the settings to suit their preferences, but the C-Class is not as comfortable as its key rivals for much of the time.
The relative stiffness of the suspension does have a small pay-off in the way the C-Class Estate drives, giving the driver the option to stiffen the dampers when driving quickly. In this mode it has limited body roll without becoming overly firm, although the steering continues to offer limited feedback and diminishing the driver's fun as a result. For the likely-limited occasions when a C-Class owner will want to mess around on a country road, it is decent but unlikely to win anyone over.
MPG and fuel costs
"For a car of this size, the C-Class Estate offers impressively low fuel consumption. "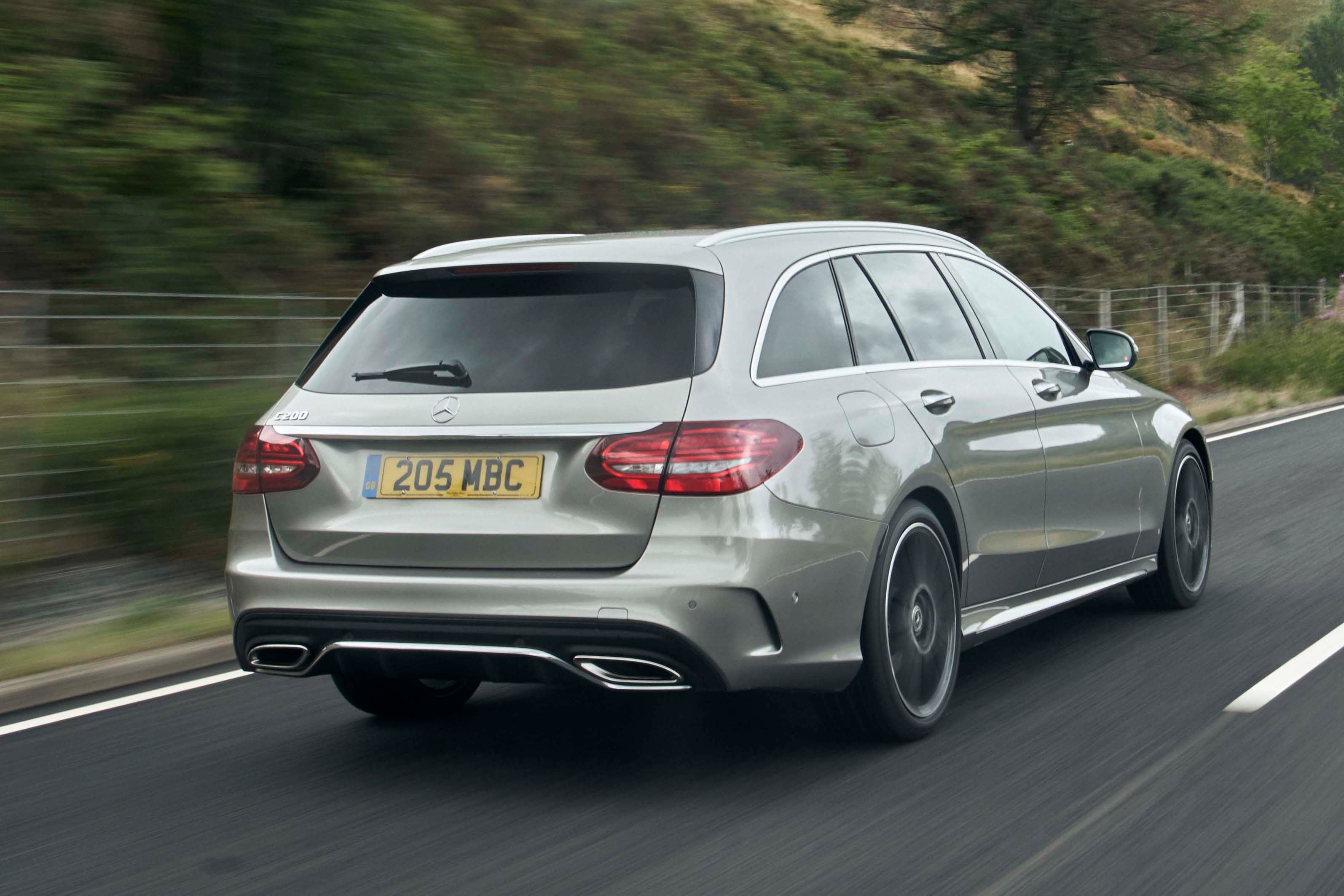 Even the basic C200 model with the petrol engine has a claimed official figure of 39.3mpg combined under the more strict WLTP rules. The C220d diesel model is a sensible choice for real-world economy; the official figure of 54.4mpg should translate to the high end of 40mpg with relative ease.
Among the hybrid models, the C300de grabs the attention with an official combined figure of 217.2 - it will be impossible to meet this in the real world, but if your journey includes low speed and city driving you may achieve fuel consumption close to three figures.
How much should you be paying for a used Mercedes-Benz C-Class Estate?
"The C-Class has been the most popular model for Mercedes-Benz in the UK for some years, so there are plenty of examples around. As it is still on sale as a new car, you should also be able to find savings on pre-reg and low mileage cars that are less than a year old."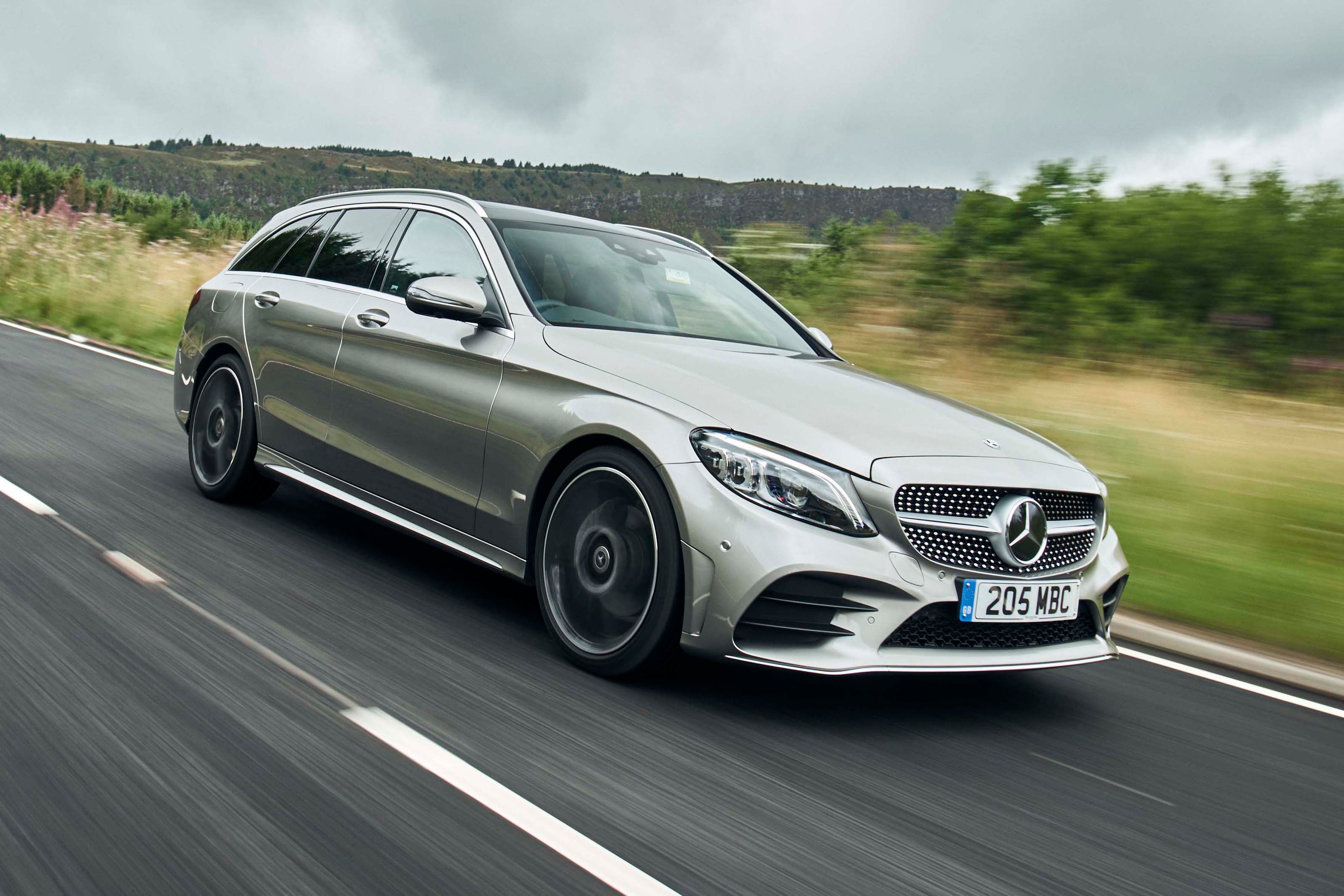 A quick search of the HeyCar classifieds turned up several 2020 and 2019 models with low mileages. We found a 2019 registered C200 AMG Line with delivery mileage for less than £30,000, and a C300D AMG Line with the Premium package with 1,000 miles on the clock for £35,000. Particularly with newer models it is important to check the specification carefully to ensure it has the features you want, as there are many permutations and options to choose from.
As for older examples, 2014 cars are now close to the £10,000 mark, making them something of a bargain. We found a C220CDI in Executive SE spec with 50,000 miles for £11,000.
Is the C-Class Estate right for you?
Small premium estates are frequently the car of choice for people who need to carry loads, and frequently people but don't want to tarnish their driveways with something as uncouth as an SUV.
The C-Class is certainly capable of performing family duties with relative ease, with enough space in the rear seats to accommodate children and a big enough boot for all the paraphernalia that comes with them. It could also serve as a business workhorse, although it would seem a shame to spoil the interior materials with building materials.
Those on a budget or with higher insurance premiums might be better looking elsewhere for value and space; the C-Class comes with a premium price tag and as such attracts relatively high insurance groupings, so may be too expensive to run. Keen drivers should also consider looking elsewhere, with the BMW 3 Series Touring probably the driver's choice in this segment.
What's the best C-Class Estate model/engine to choose?
The standard specification on the C-Class Estate is actually quite generous, with the basic SE model getting things like alloy wheels, sat-nav, artificial leather seats (called Artico in Mercedes-Benz speak) cruise control, a rear camera, DAB and climate control, and makes a good choice.
Moving up to Sport trim adds bigger alloy wheels, chrome exterior and aluminium interior trim, heated front sports seats, and 15mm lowered suspension - we would suggest adding the Airmatic package, which adds air suspension for £895 and improves the ride quality significantly.
Of the engine options, the 2.0-litre diesel comes in two power outputs - 160PS and 194PS. Both offer impressive performance and economy, and are a sensible choice. The petrol engines are also good performers, with the C200 model offering 184PS with a mild hybrid system to boost performance. The C300de is expensive, but offers a very strong performance and exceptional economy.
What other cars are similar to the C-Class Estate?
The C-Class Estate has always had strong competition from its main German rivals. The BMW 3 Series Touring is frequently mentioned in the same breath as the Mercedes, and offers a similarly broad engine, trim and specification range. It's also considered to be the driver's choice in this segment, although it is still capable of being comfortable and refined in the right specification.
The Audi A4 Avant is the other key German competitor, and is probably one of the best all-rounders in the compact premium estate segment. It has a wide range of engines and drivetrains, and offers a high level of quality and refinement too. Volvo's V60 is another contender with a focus on quality and space.
Quality and finish
The wow factor of the cabin is hard to overlook; when you're sat in one of the front seats, the sweep of the dashboard and the mix of materials and finishes creates a strong impression that this is a luxury car. The man-made leather looks and feels good, and the genuine leather seats feel high-quality too. Mercedes uses the contrast of matte and gloss finishes well, while the subtle illumination (with adjustable colours on higher specification models) all help to boost the feeling of quality.
However, get a bit closer and start to interact with the cabin and it becomes apparent that the physical quality is not quite at the same level as the design would suggest. Some of the metallic-looking surfaces are actually relatively thin plastic, and in particular some of the contact points feel a little flimsy when in use.
The way in which the cabin is constructed does appear to be sound, and the interior looks capable of surviving years of busy use, it is just a little disappointing that it is not quite as fancy as its appearance leads you to believe. Audi's A4 Avant may have a plainer-looking cabin, but quality is significantly better.
Infotainment
As standard, all C-Class Estate models come with a 10-inch infotainment screen that sits proudly on top of the dashboard, and includes DAB, satellite navigation, twin USB inputs and Bluetooth for phone connectivity and audio streaming. This can be upgraded with the Command Online functionality, which allows the nav to receive live traffic updates and online searches, as well as the option to add a digital instrument cluster and Burmester audio system too - although these come as part of the Premium and Premium Plus packages which add further features at a significant price.
The basic system is unusual in this class in that it offers no touchscreen function. The main controller is a combination of a wheel and a touchpad with some shortcut keys, as well as voice control and steering wheel buttons. For the most part the system works well, but the actual control methods can be frustratingly inaccurate whether you use the main control wheel, or the steering wheel buttons. Rather than being instantly intuitive, too frequently it requires the driver to think about how they can get the desired response or setting from the system.
Space and practicality
More than for most cars, space and practicality are a big reason for buying one in the first place, and in general the C-Class performs well, if not exceptionally.
In the front there is ample legroom, with a large range of adjustment to suit both taller and shorter adults. There is also plenty of headroom, however, it is worth noting that the optional panoramic roof does restrict headroom a little, so if you are at the taller end of the scale it is worth trying before buying. Shoulder and elbow room is also decent, even if the centre console and transmission tunnel are quite wide and eat into the available space a little. There is also a good amount of oddment storage in the front, with a lidded compartment in front of the gearlever and well-sized doorbins.
In the rear, there is enough legroom to seat adults up to six feet, although this does depend on the position of the person sat in the front. Shoulder room is good when there are two adults aboard, but add a third adult to the centre seat and the situation becomes quite crowded; the middle seat is quite narrow and also suffers from the size of the transmission tunnel, so unless they are good friends or it's a short journey it is better to keep to two-up in the rear if adults are travelling.
Move to the load area, and the space available is decent for a car of this size, but it also lags behind most of its key rivals. 490 litres is available with the rear seats in place, rising to 1,510 litres with the seats folded. If you compare that to 500 for the BMW 3 Series, 505 for the Audi A4 Avant and 529 for the Volvo V60, the C-Class is trailing, although to its credit it is closer or ahead of these same rivals when the seats are folded. There is a 40/20/40 split in the rear seat as standard, as well as a low loading lip and a flat boot floor that lifts up to reveal additional storage below.
Engines and gearboxes
With such a plethora of engine options, including mild hybrids and one of the few diesel hybrids on the market, there should be an option to suit all needs. Although, it is worth remembering that cost is frequently the bigger difference between options rather than actual performance.
The basic C200 petrol has a 1.5-litre unit boosted by a mild hybrid system, so it offers a useful 184PS, decent performance and reasonable fuel consumption for a petrol engine. It's also refined and works well with the nine-speed automatic transmission, so it makes a sound choice even though it is the least expensive option. The same logic applies for the basic diesel version in the C220d; with 194PS it is quick enough for most people and is impressively economical too.
If cost is less of an issue, there are more powerful petrol and diesel versions available in the shape of the C300 and C300d. The C300 uses a 2.0-litre turbocharged engine boosted to offer 258PS, making it a seriously quick car. The fuel consumption penalty is also relatively small, so it is an appealing option if petrol is a must-have. The C300d has a similar output with a performance boost as a result, and still manages acceptable economy, but most diesel buyers will find the C220d is more than adequate.
At the top of the engine tree sits the C300e and C300de, both of which combine a conventional engine with hybrid technology for improved performance and fuel consumption. Of the two, the C300de is the most impressive, combining rapid acceleration provided by 316PS with the potential for high fuel economy and the ability to operate purely on electric power.
Refinement and noise levels
With such a broad choice of power plants and engine configurations, there is a notable difference in terms of refinement depending on which option you go for.
All the 2.0-litre petrol and 2.0-litre diesel options are less refined that you might hope; at cruising speeds the underlying noise drifts into the background, but if you demand acceleration then the amount of noise and vibration transmitted into the cabin is less than ideal. Go for a hybrid version and things improve, with the support of battery power meaning that the car can travel on electric power only, but for a car that is designed for a premium audience and a luxurious image it is somewhat disappointing.
Road noise levels are quite dependent on the specification you choose. Models with bigger wheels suffer from increased road noise, although if you choose to add the optional air suspension the improved ride comfort also translates to reduced noise levels too. For minimal intrusion air suspension on the smallest wheels possible is the best option. Wind noise levels only become an issue at motorway speeds, although this is another area where the C-Class lags a little behind the competition.
Safety equipment
Euro NCAP tested the C-Class in 2014, and although it was the saloon version that was tested, Euro NCAP determined that the estate version was sufficiently similar that no separate test was required.
EuroNCAP awarded the C-Class the full five star rating in the 2014 test, with a score of 94 per cent for adult protection and 84 per cent for child protection. Pedestrian mitigation was also strong with a score of 77 per cent, and 70 per cent for safety assist, giving a consistently high score in all categories.
As standard, all C-Class Estate models are fitted with head and side airbags for the front seat passengers, as well as curtain airbags for both front and rear passengers. A knee airbag is also included on the driver's side only. Seat belt pretensioners and load limiters are fitted for both front and rear seat passengers, with a seat belt reminder for all seats.
The C-Class is also fitted with a good range of driver assistance systems as standard, with all models getting ESC and automatic emergency braking as standard. An additional package called Driving Assistance adds a further suite of systems including Active Blind Spot Assist, Active Lane Keeping Assist, BAS Plus with Cross-traffic Assist, Active Distronic Plus with Active Steering Assist and Stop&Go Pilot, Pre-Safe Brake with pedestrian detection and Pre-Safe Plus - at £1695 it's not exactly cheap, but considering the amount of additional functionality it adds it is worth careful consideration.
Insurance groups and cost
With a premium badge and a premium price tag, it's not a surprise that insurance premiums are similarly at the higher end of the scale. Looking at the Sport trim as an example, the basic C180 model comes in at group 30 or 31, while the next model up (C200) jumps to group 33/34. The C300 petrol is group 37 or 38, while the petrol and diesel hybrids are the most expensive to insure, with the diesel up in group 43 - a combination of their list price, performance and higher repair costs.
VED car tax
There's little in the way of money to be saved on VED with the C-Class Estate range, as under the current VED rules none of the engine options qualify for a reduced rate. That means whatever engine you choose you can expect to pay £150 per year VED, unless of course the list price of your car is over £40,000 - then you have to pay the additional £325 levy for the first five years, giving a total of £475, or £465 for the plug-in hybrid models.
For used models registered before April 2017 there is a saving to be had, with diesel models paying £30 and the more efficient petrol paying £125, but most of these cars jump to £150 after April 2017.
Trim levels and standard equipment
SE cars get 16-inch alloy wheels, leather upholstery, a full colour multimedia system with touchpad interface and sat nav, DAB digital radio, agility control, comfort suspension, reversing camera, rain sensitive wipers, collision prevention assist plus, cruise control with hold function and tyre pressure monitoring.
Sport trim adds 17-inch alloys, exterior chrome trim, aluminium interior trim with contrasting stitching, heated front sports seats, LED high-performance headlights, 15mm lowered comfort suspension and Active Park Assist.
AMG Line trim gets wheels another inch bigger, an AMG body styling kit, AMG floor mats, AMG sports pedals, AMG leather sports seats, AMG sports steering wheel, black roof lining, a speed-sensitive adaptable steering system, lowered sports suspension (by 15mm) and gearshift paddles with automatic gearbox models.
The Premium pack adds the digital instrument display, ambient lighting, Command Online, intelligent LED headlights and wireless phone charging. The Premium Plus pack adds a 360-degree camera, Burmester sound system, keyless go and a panoramic sunroof.
Learn more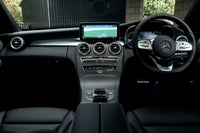 On the inside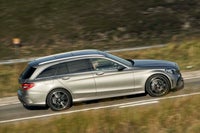 Driving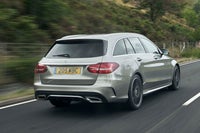 How much does it cost to run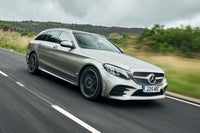 Prices, versions and specification
Reviews of similar cars
Quality checked, all cars less than 8 years old and warranty included
Looking for other Mercedes-Benz cars?
Quality checked, all cars less than 8 years old and warranty included