Mercedes-Benz Citan Review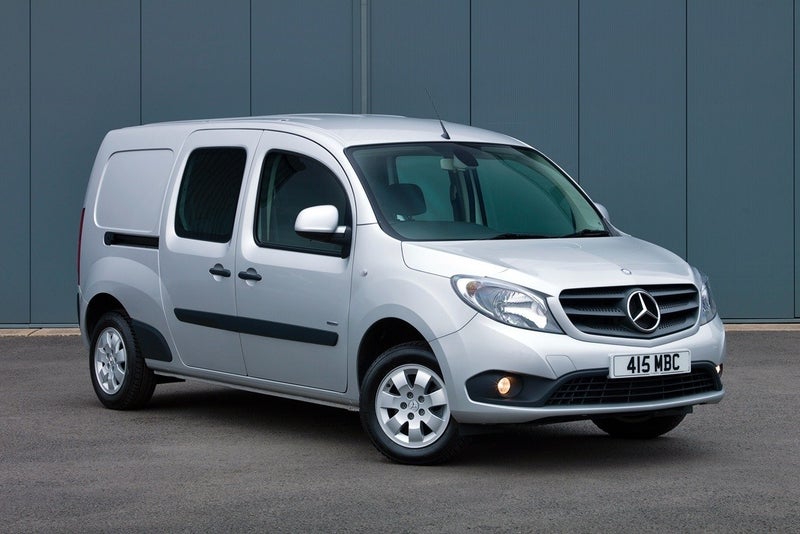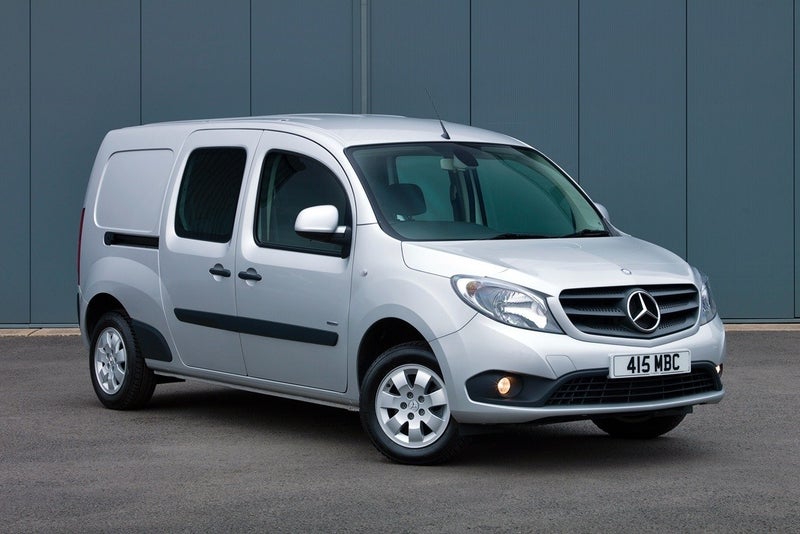 1/10
heycar rating
"Mercedes-Benz's first small van"
Launched: 2013

Van

Petrol, Diesel
Quick overview
Pros
Refined and comfortable
Big improvement on the Renault Kangoo it's based on
109 CDI BlueEfficiency returns a claimed 65.7mpg.
Cons
Despite improvements, still feels like a Renault
Rival vans are cheaper
Feeling its age
Overall verdict
On the inside
Driving
Cost to run
Prices and Specs
Common questions
Overall verdict
"Mercedes-Benz hasn't had a small van before so rather than start from scratch with the Citan, its alternative to the likes of the Volkswagen Caddy, the manufacturer worked with Renault."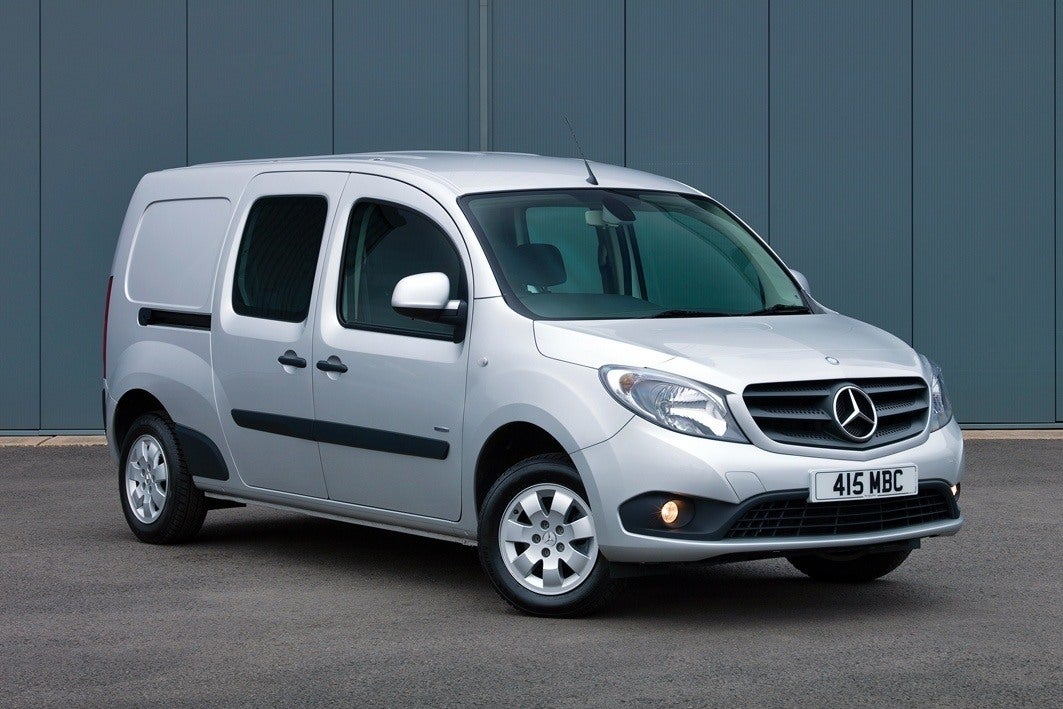 That explains why the Citan's profile looks familiar - it's actually based on a Kangoo but this is much more than just a rebadged Renault. Mercedes-Benz has made big changes throughout and the result is small van that's just as good as its larger Vito and Sprinter models.
It's available in three lengths and alongside the standard and long wheelbase models, Mercedes-Benz is offering the compact version which is no longer available in the Kangoo range. As well as the standard panel van there is a Dualiner crew van and interestingly a Traveliner (later renamed Tourer) which is essentially a small people carrier.
All versions drive very well with nicely weighted steering and a comfortable ride, even when fully laden, but what really shines through is the impressive refinement. Make no mistake this feels every inch a Mercedes-Benz van.
The mainstay engine is a 1.5-litre diesel which comes in varying outputs of 75PS, 90PS and 110PS. There is also a 1.2-litre turbocharged petrol engine with 114PS. The most economical model is the 109 CDI BlueEfficiency which averages a claimed 65.7mpg with CO2 of 112g/km. The two lower powered diesel models have five-speed manual gearboxes while the larger diesel and the petrol engine both come with a six-speed.
Similar vans include the Ford Transit Connect, Vauxhall Combo and the Volkswagen Caddy.
Comfort and design
"There are three versions of the Citan available, the standard panel van, Dualiner and Traveliner (later Tourer), based on three basic lengths."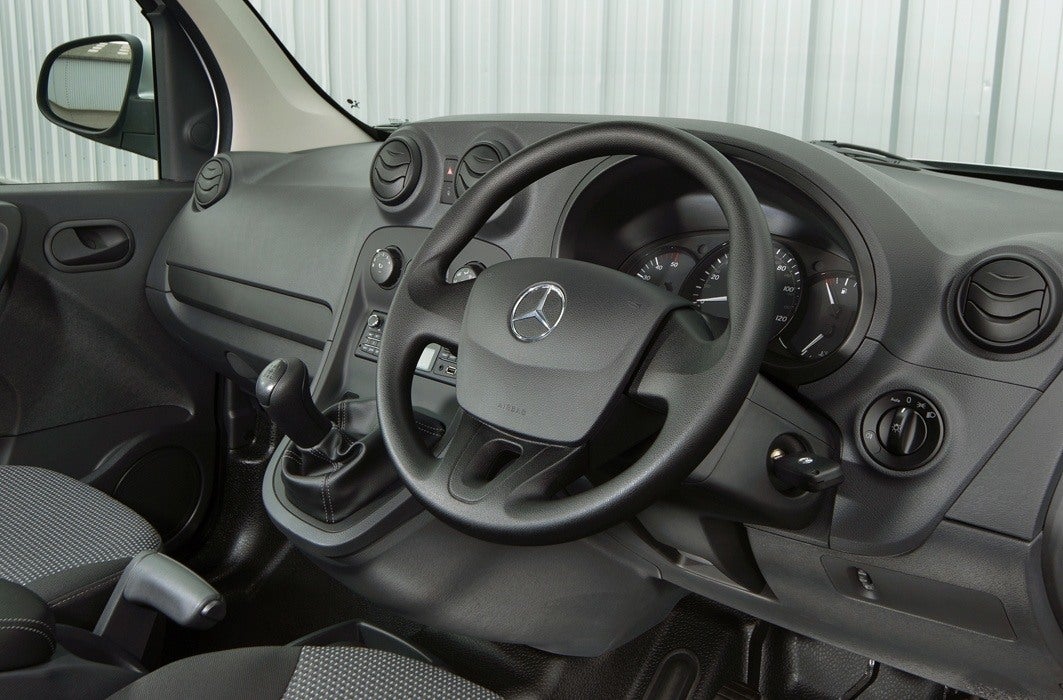 The basic panel van is what most people will go for. It has two seats and a full partition between the cab and load area and comes in compact, long and extra long lengths. The Traveliner is even available with seven seats. It's capable of transporting six adult passengers at a push, though the rear row is best suited to children.
The compact Citan is good for light work and small local deliveries. Renault no longer offers the Kangoo compact, so it's interesting that Mercedes-Benz has brought it back, so to speak. It's a diddy little thing at less than 4 metres long and is more of a rival to the likes of the Citroen Nemo. It's still pretty useful though with a load capacity of 2.4m3 and handy manouerability is great in town.
All models come with a single sliding side door with a smooth action plus asymmetric rear doors which open to either 90 degrees or 180 degrees if needed. In the standard version the lower area of the doors is panelled and windows are available. The compact and long versions are available with a tailgate. It opens to an angle of a little over 90 degrees and has a window with a rear window wiper.
As you'd expect you can fit a standard euro pallet between the wheelarches and the sides are flat and vertical which makes slotting boxy loads in much easier. The plastics feel like they'd cope with plenty of abuse and while the lower section is part panelled, full panelling is available as an extra. The load floor gets a synthetic plastic covering which is robust or you can go for wooden flooring as an option.
Loading the Citan is easy thanks to a low load lip which is only about 50cm from the road and with a load length of 1.75 metres in the long and 2.13 metres in the extra long, you can get surprisingly long objects in the back. Usefully there's also an optional ladder flap for the panel van.
The cabin has a rather utilitarian feel to it and even though the design is quite different from the Renault Kangoo, it's still pretty drab. Considering the price of the Citan, the interior is disappointing, especially compared to rivals like the Ford Transit Connect.
The high placed gear lever is good but the unusual hand brake less so. It's certainly different from a standard handbrake but that doesn't make it better - in fact it's quite awkward to use and if you're doing multi-drop work it would soon become annoying.
The other criticism is the aftermarket-style stereo. This may be a hangover from the Kangoo design which uses a different, but equally fiddly stereo. The quality is again below par, while the small buttons are annoying. An integrated system would have looked much better. On the plus side the Citan is very comfortable with supportive seats and a good driving position.
Engines, gearboxes and handling
"The Citan is much more that a rebadged Renault Kangoo and that's immediately evident once you get behind the wheel."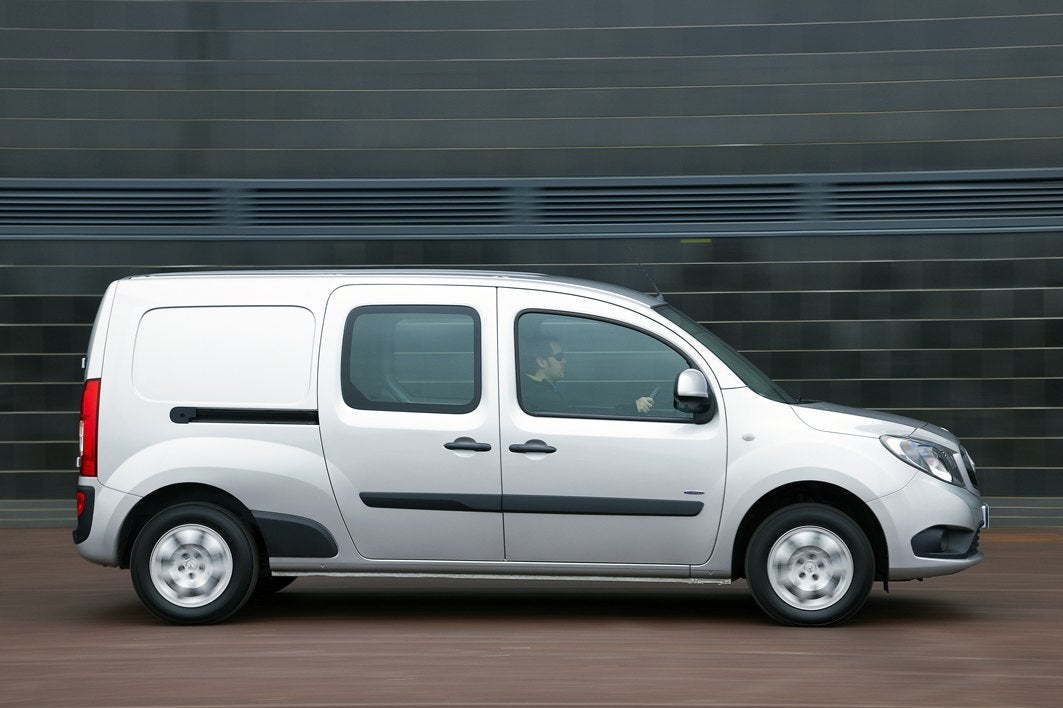 It's more refined on the move with a better ride and little in the way of road noise. So while it may be a small van it's very much at home on the motorway. That said, it does depend on the engine choice, not so much for outright power but rather the gearbox.
The 108 CDI and 109 CDI only get a five-speed gearbox which is fine around town but at 70mph it's sitting at 3000rpm and feels strained. It could really do with a sixth gear which is what the top 111 CDI model gets. While the five-speed gearbox isn't ideal on the motorway, it's nonetheless impressive around town with well-spaced ratios for lower speeds and a nice positive shift.
All the diesel models use the same 1.5-litre engine which is reasonably quiet yet still strong with a good turn of pace away from the lights. The 108 CDI model has 75PS and 180Nm of torque which is fine for short runs and light loads but the 109 CDI is a better all-rounder with 90PS and 200Nm of torque. When unladen it shifts along very nicely and when carrying a load it pulls well from low revs with maximum torque available from just 1750rpm.
The top 111 CDI model has 110PS and 240Nm of torque which is more than most drivers will ever need. It has a good amount of in-gear torque and has the added benefit of a six speed transmission, which makes for quieter motorway trips. It's ideal for those who cover lots of miles. Interestingly there's also a petrol model which is powered by a 1.2-litre turbocharged engine producing 114PS. It might not sound like much but it's tremendously quiet and is a great companion in stop start traffic conditions.
Economy is good on all versions and if you opt for a BlueEfficiency model - which gets extras such as start/stop and brake energy regeneration - it improves even more. The most economical Citan is the 109 CDI BlueEfficiency which returns 65.7mpg according to the official figures.
Updates in 2015 would see all the Citan engines certified to Euro6 regulations, the changes seeing the CDI models benefit from a 20Nm in torque each. An automatic transmission was added to the line-up in 2016, it limited to the 112 petrol model. With it CO2 emissions are 144g/km and the advertised consumption figure 44.1mpg.
In town the Citan is really easy to manouevre thanks to electric power steering and a tight turning circle - 11.23 metres in the standard wheelbase model - what Mercedes-Benz designates as the Citan Long.
There's good visibility too thanks to the clever arched design of the front pillars which really helps at junctions. Get the Citan onto an open road and the steering weights up a bit more giving you plenty of confidence thanks to its responsiveness. It's certainly one of the best handling small vans around helped by the fact Mercedes-Benz has reworked the suspension and dampers.
As a result there's good grip and the body is well controlled in corners with little lean. The Citan also comes with an Adaptive ESP system as standard. The electronic stability program takes the vehicle's load into account if it needs to cut in and works alongside the electronic brakeforce distribution.

The Citan certainly feels robust and solid, like a Mercedes-Benz van should. Servicing intervals are long too, the diesel engine can go 25,000 miles between services while the cambelt needs replacing every 125,000 miles. Mercedes-Benz also offers 30 years of breakdown cover. Yep, 30 years. As long as you get your van serviced at a Mercedes-Benz dealer, you'll be covered for breakdowns via Mercedes-Benz own MobiloVan service.
This isn't a third party scheme, so you won't get an AA or an RAC truck turning up. Instead you get Mercedes-Benz's own roadside assistance service who are able to fix around 90 per cent of problems by the side of the road. It even covers things such as misfuelling.
Is it good value?
"You're paying for a premium product."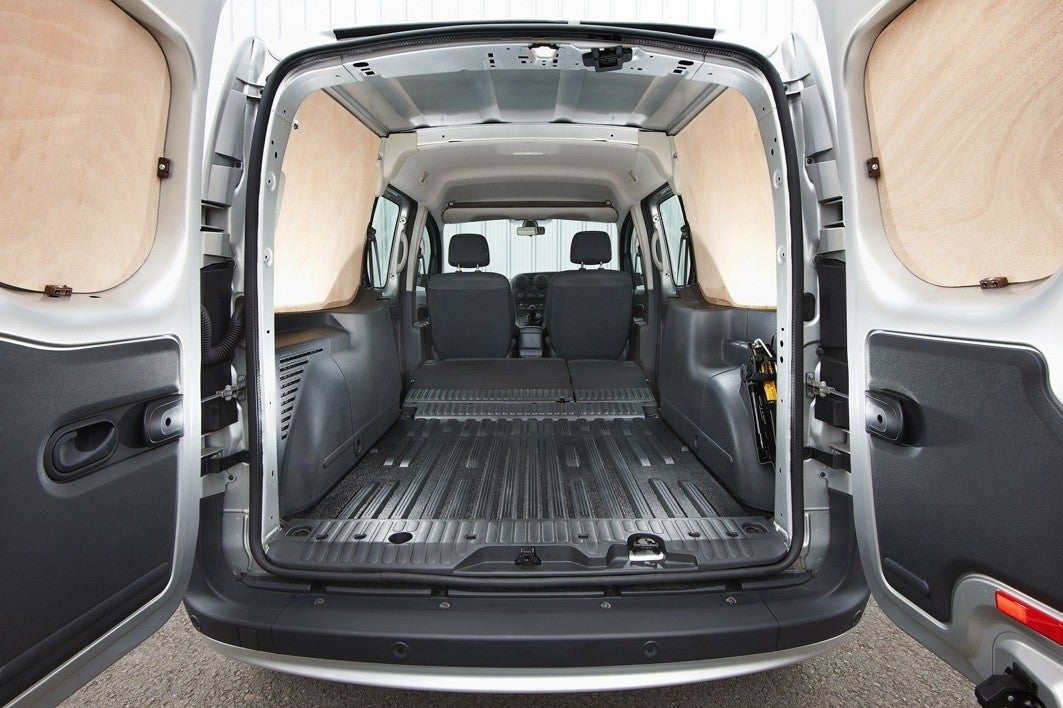 The Citan is by no means the cheapest small van around - in fact it's one of the most expensive - but it does feel a cut above the competition in terms of quality and refinement. If you spend all day behind the wheel you'll appreciate the difference. The cabin feels robust, it handles well and it's safe too with all models getting an advanced ESP system as standard.
If you stick within one of the 110 Mercedes-Benz's official service centre network you'll benefit from 30 years of breakdown cover - it a Mercedes-Benz (rather than third-party) scheme. That means you'll be attended to by a Mercedes-Benz technician, the claim being to be able to repair around 90 per cent of problems at the side of the road, it even covering things like misfuelling.
In 2016 Mercedes-Benz rolled out a national service pricing to give users transparent costs, also offering service option packages for a fixed payment each month - a 48 month/six service plan costing £16 a month for a Citan.
A minor service on a Citan is listed at £105 and a major one £205, those being exclusive of VAT. In addition to this a dust filter change is around £25, brake fluid from £35 and Coolant from £52. Checking these prices against independents and you'll do well to beat them.
Trim levels and standard equipment
"Functionally, rather than lavishly equipped."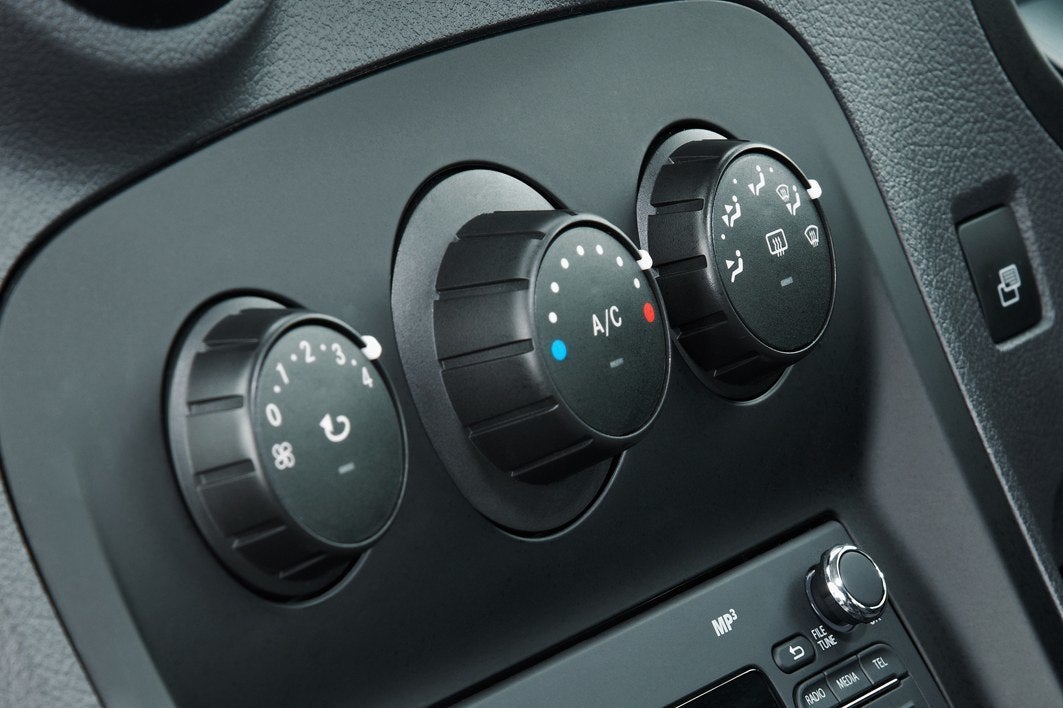 Equipment fitted to the Citan includes: automatic actuation of the hazard warning lights during emergency braking, height-adjustable seat belts and belt force limiters, daytime running lamps and halogen front fog lamps, load securing rings and cruise control/Speed limiter.
Changes in 2015 brought new equipment to the Citan range, with a new navigation system including a USB port and DAB radio. A Citan Sport model was also added, it benefitting from colour coded bumpers in six metallic colours, alloy wheels, air conditioning, a leather-trimmed wheel and chrome elements in the grille, sidebars and tailgate trim.
The range's wheelbase/overall lengths are 2313/3937mm for Compact, 2697/4321mm for Long and 3081/4705mm for the Extra-long and Dualliner. Carrying capacities range from 2.4 - 3.8 cubic metres with the Compact being 2.4 cubic metres, the Long 3.1 and the Extra-long 3.8, the Dualliner being between 2.4-3.7 cubic metres depending on the seating arrangement.
Payloads max out at 490kg for the Compact, 630-760kg for the Long, 795-810kg for the Extra-long and 735-755kg for the Dualliner. All but the Compact model featured a two sliding side door and asymmetric rear, side-hinged doors with an opening angle of 180 degrees. Load lengths stretched to 2137mm and all have a loading height of 1258mm.
Ask the heycar experts:
common questions
Is the Mercedes-Benz Citan a Renault?
The Mercedes-Benz Citan is based on the well-known Renault Kangoo, and it's been significantly upgraded and re-engineered by Mercedes, which means you benefit from the input of both companies.. Bought new they come with the standard Mercedes-Benz warranty of three years and unlimited mileage.

What is the Mercedes-Benz Citan based on?
The Mercedes-Benz Citan is actually based on a Renault Kangoo. But this is much more than just a rebadged Renault. Mercedes-Benz has made big changes throughout.

Is a Mercedes-Benz Citan a car derived van?
Technically, the Mercedes-Benz Citan can be thought of as car-derived because is based on a platform first used for cars. To be sure of this, the Gross Vehicle Weight needs to be under 2 tonnes

Mercedes-Benz Citan cars for sale on heycar
3,914
Number of cars available
£12K - £16K
Price bracket of these cars
Colours available on heycar
Keep me updated by email with the latest advice, news and offers from heycar
By submitting, you agree to our
privacy policy
.