Written by
heycar editorial team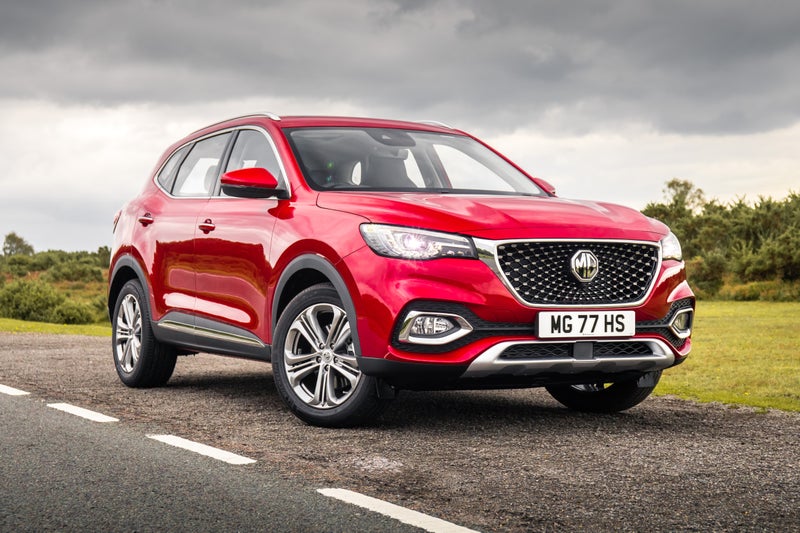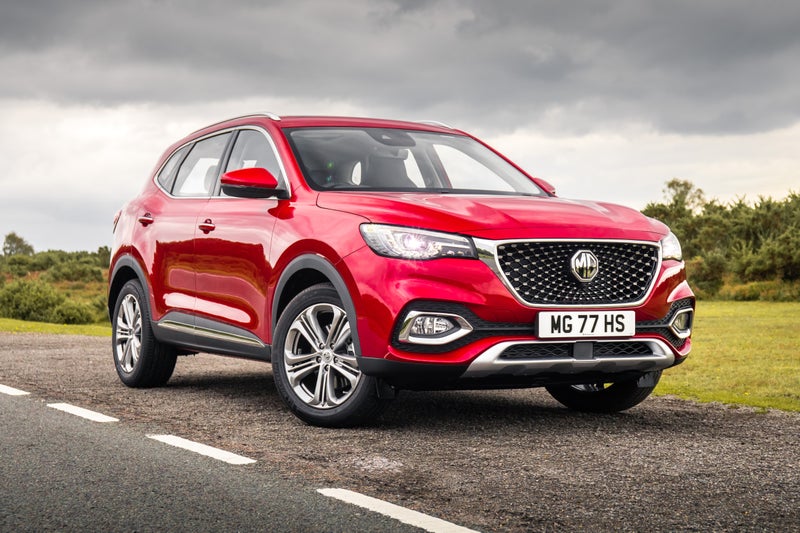 1/10
heycar rating
"Affordable yet likeable family SUV"
Launched: 2020

SUV

Petrol, PHEV
Quick overview
Pros
Upmarket cabin is at odds with the downmarket price
Lots of standard equipment, particularly on high-spec Exclusive models
Transferable seven-year/80,000-mile warranty
Cons
Petrol engine isn't that special
Boot isn't as big as rivals
Harder to find than a Kia Sportage or Skoda Karoq
Overall verdict
On the inside
Driving
Cost to run
Prices and Specs
Common questions
Overall verdict on the MG HS
"For the price of an MG HS, you could forgive it a long list of flaws. But that won't be necessary as, even putting its tremendous value for money to one side, it's still a very strong alternative to the Skoda Karoq and Peugeot 3008. Its boot isn't the biggest, the petrol engine is coarse and rivals like the SEAT Ateca are better to drive, but there's a lot going for the MG HS."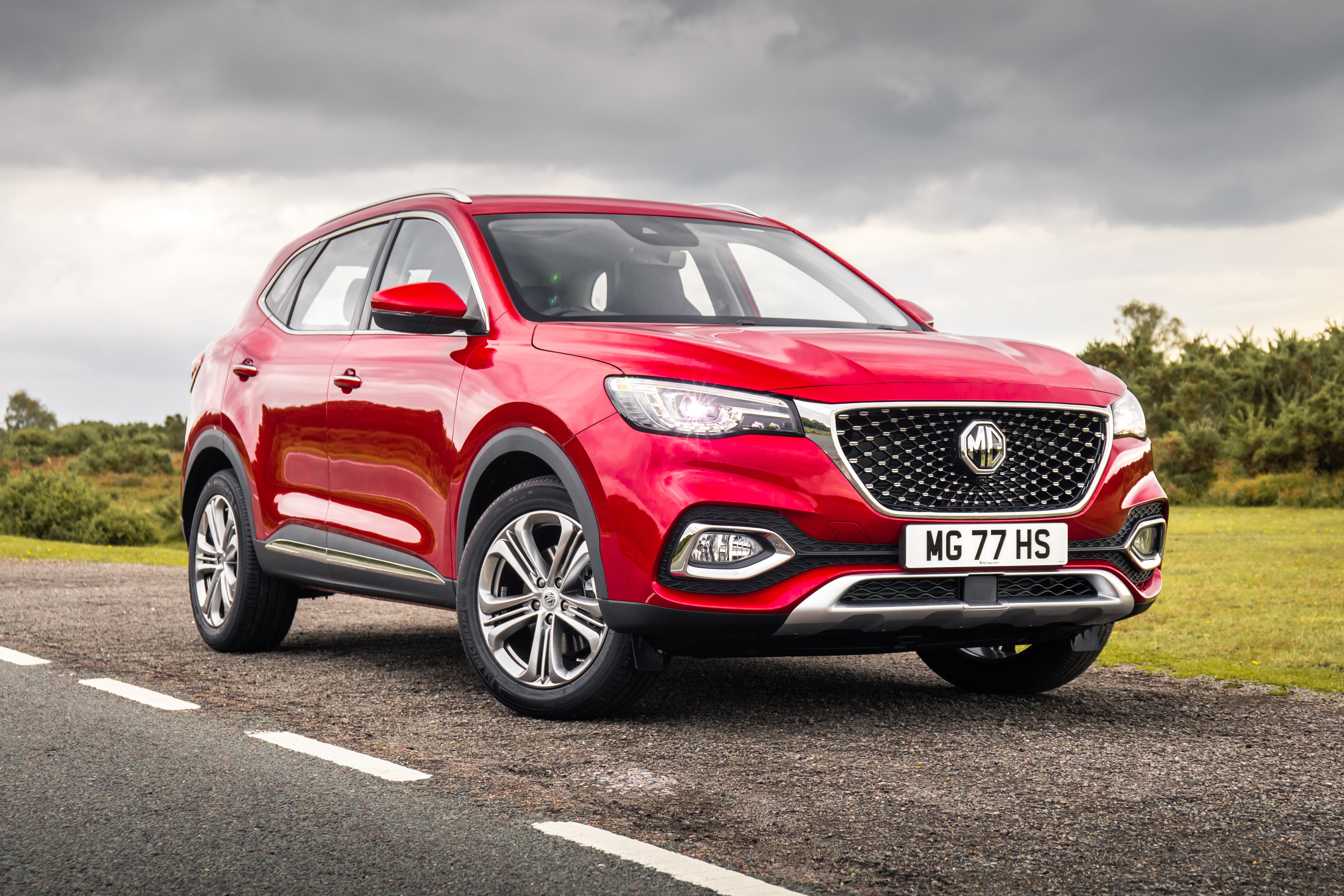 MG's been a bit 'hit and miss' since it re-emerged as a Chinese budget brand. Its first car, the MG 6, was a bit of a disaster – a poor excuse of a car in a market that was in rapid decline. The MG 3's better - a likeable little hatchback that undercuts the competition in terms of price and, in many ways, quality (although it was vastly improved in 2018).
In 2016, MG thought it was onto a winner with the GS. This was a car that expected to break into the competitive Nissan Qashqai small SUV market - yet it failed miserably. A harsh ride, nasty interior and limited engine line-up was to blame. So here we are for take two, with the MG HS review.
MG quietly binned off the GS after a few years on sale, and this model has taken its place. Badged the MG HS, this is a car that will compete directly with the Dacia Duster and SsangYong Korando, while undercutting mainstream competition like the Peugeot 3008 and Skoda Karoq.
The MG HS's interior is leagues ahead of the old MG GS. It feels genuinely well-made, especially in top-spec Exclusive trim where you'll find opulent leather trim and an interior that looks a bit like a cut-price Mercedes-Benz. It's a spacious cabin, too, with big comfortable seats in the front.
There's plenty of useful storage areas with the MG HS, and you can fit three adults in the back with more comfort than you would in a lot of rivals. The rear seats even recline for an extra touch of luxury. Unfortunately, the boot isn't quite as big as rivals like the Peugeot 3008 and SEAT Ateca, but it's bigger than you'd find a conventional family hatchback like the Ford Focus. The rear seats drop, too, should you need more space.
The MG HS's engine line-up was initially limited to, well, just the one. It's a 1.5-litre petrol engine that isn't as quick as similarly-sized engines used elsewhere. It does the job, although it lacks refinement if you work it hard. For that reason, we'd recommend buying an MG HS with the automatic gearbox and taking it steady. Also, the auto 'box is very good.
A plug-in hybrid arrived late in 2020. This pairs the 1.5 engine with an electric motor to produce a combined 258PS. Officially, the MG HS PHEV's 16.6kWh battery can be charged in around three hours and provides an electric-only range of 32 miles. That's ideal if, for example, you have a short commute or want to use the MG HS for the school run (and travel further afield when the weekend arrives).
The MG HS isn't a sporty choice but it's very comfortable on broken road surfaces. It copes with broken roads very well indeed, even though most come with 18-inch alloy wheels. Around town, the MG HS is an easy car to manoeuvre, particularly as all but the cheapest models come with a reversing camera and parking sensors.
Ultimately, the MG HS isn't perfect. But what would you expect for a car that's significantly cheaper than mainstream rivals? It's certainly much better than the old GS and, arguably, the best MG of recent years. Chuck in a long warranty that can be transferred to subsequent owners, and it could be a stonker of a used car purchase.
Is the 2022 MG HS right for you?
If you're happy to look beyond the badge, the MG HS is a very good car. It represents excellent value for money, with an interior that punches well above its weight in terms of quality. It's got a spacious cabin, with space for three people in the back - although the boot isn't as big as some rivals.
The 1.5 petrol engine will be a stumbling block for some buyers. Sure, the PHEV represents a good alternative but, if you cover lots of miles, we'd recommend a diesel - and you'll have to look elsewhere for one of those.
What's the best MG HS model/engine to choose?
The used MG HS market is split roughly 50/50 between the standard 1.5-litre petrol and the plug-in hybrid. The straightforward 1.5 is fine if you're on a budget, but the PHEV is the more desirable choice – both for its performance and refinement, not to mention the fuel savings if you charge it regularly.
In terms of trim level, the MG HS Excite represents good value for money and comes with all the desirable features - including navigation, DAB radio and a reversing camera. Having said that, the posh Exclusive model often doesn't cost that much more on the used market, and it feels genuinely upmarket. Highlights include leather seats, a panoramic sunroof and a better sound system.
What other cars are similar to the MG HS?
Comfort and design: MG HS interior
"The front seats are wide and comfortable although, if we're being picky, a little more cushioning would be nice."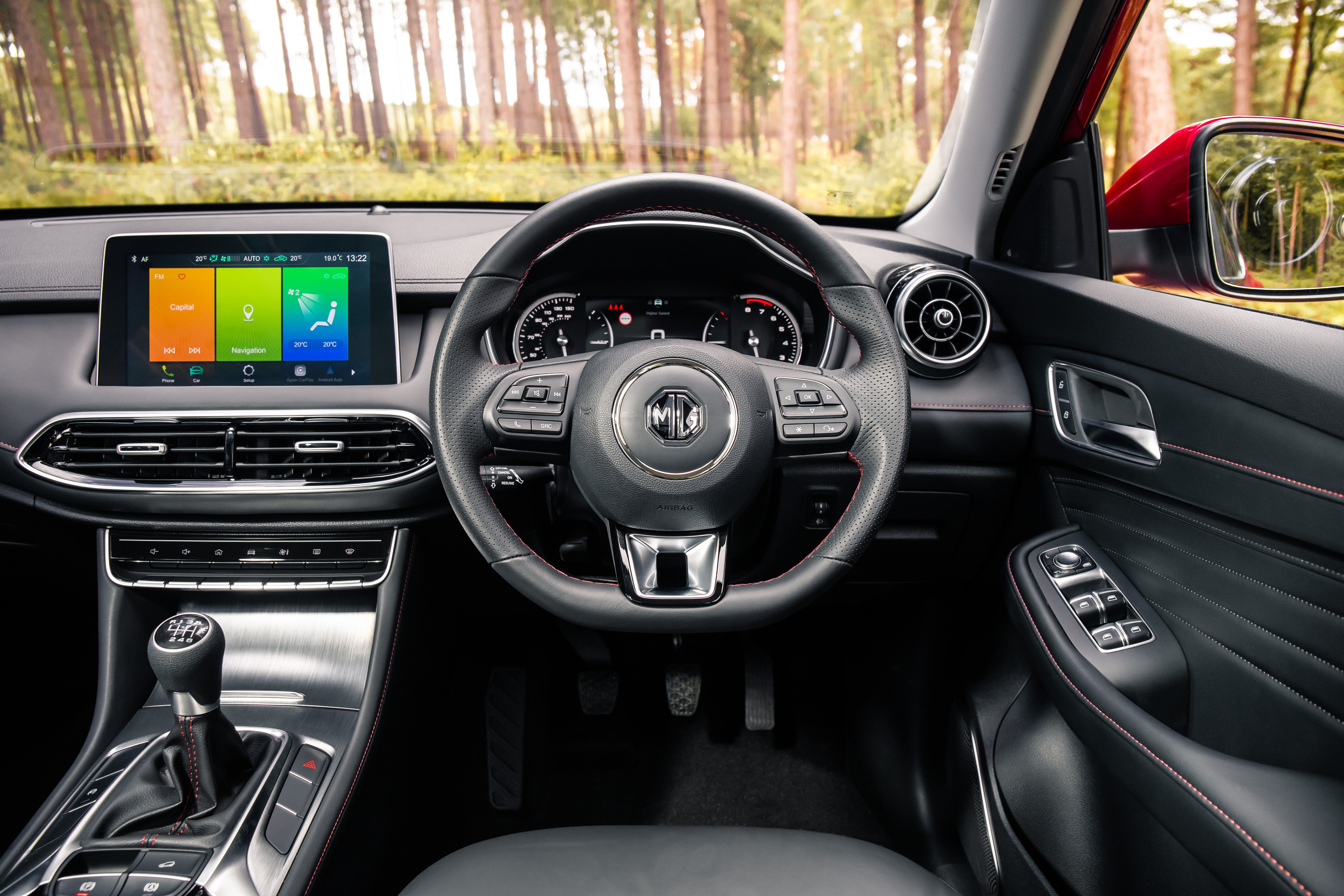 There's a reasonable amount of adjustability with the front seats but, even in their lowest setting, you still sit fairly high. Only the top-spec MG HS Exclusive models get electric seat adjustment, but this is unlikely to be an issue unless you swap drivers regularly. Adjustable lumbar support is standard across the range, which helps reduce lower back pain on long journeys.
In terms of interior design, the MG HS impresses. You get Mercedes-Benz-like turbine air vents, while the climate control can be adjusted via smart little toggle buttons positioned low down on the centre console.
It's a smart yet functional cabin, with everything located exactly where you'd expect to find it. The media system is perched on the dash - as is the fashion at the moment - but that makes it easy to glance at while driving.
There's no fancy digital instrument cluster (like in the SsangYong Korando), but the dials are clear and easy to read. We'd always favour a speedo that increases in 10mph rather than 20mph increments, though.
Quality and finish
Interiors of recent MG models have left a lot to be desired in terms of interior quality and, to be fair, you can't have high expectations at this price level. But the HS punches well above its weight in this regard.
Even the most affordable models come with a steering wheel wrapped in perforated leather, while there's plenty of soft-touch materials giving the cabin a premium touch. We like the contrasting red stitching on the MG HS which is standard across the range, and everything feels generally well-finished and more than up to the job of deflecting day-to-day family life.
All the switchgear feels pleasingly upmarket to use, with the toggle buttons below the air vents of particular note. High-spec Exclusive models feel particularly opulent, with genuine leather seats available in red or black (most buyers shy away from the former…) and sporty metal pedals on Exclusive models with the DCT gearbox.
Infotainment: touchscreen, USB, nav and stereo in the MG HS
There's a 10.1-inch infotainment system which is surprisingly big for a budget SUV like this - even the priciest of Skoda Karoqs only come with a 9.2-inch display. But, while it might be a girthy system, it falls well short of pricier rivals in the way it operates.
It's annoyingly slow to use and, while the menus are generally logically laid out, it can be a bit frustrating to find certain features as you delve into numerous sub-menus. It's also operated mainly via the touchscreen display, which can be a little irritating on the move. We much prefer the rotary controller system as used in Mazda rivals.
Navigation is standard on MG HS Excite and Exclusive models, as well as Apple CarPlay and Android Auto. These let you mirror apps from your phone onto the car's display, meaning you can access Google Maps on the move or browse your Spotify playlists.
There's no CD player, which might disappoint some old-school MG buyers, but Bluetooth is standard across the range. DAB radio is included on MG HS Excite and Exclusive models, while the Exclusive trim level also features a six-speaker sound system. Other models make do with just four speakers.
Space and practicality: MG HS boot space
MG's onto a winner with the HS in terms of practicality. Just like with the smaller ZS, the MG HS offers more interior space than rivals for less cash.
Up front, there's loads of space in the MG HS. We've already given a thumbs up to the big, comfy seats, while no one's going to find themselves nudging arms with their passenger. The high position of the seats (even in their lowest setting) does mean you might struggle for headroom if you're particularly tall, but this won't be an issue for many of us.
There's plenty of storage space, too, with generous door bins and a pair of cup holders in the centre console. There's a useful cubby area in the sliding armrest, and space to leave your phone in front of the gear lever.
In the rear, adults will find plentiful legroom in the MG HS, although the high positioning of the seats (and a panoramic sunroof on top-spec models) does hinder headroom for the tallest passengers. Reclining rear seats are a nice touch, while there's even space in the middle of a third individual, should you need to carry five people. The outer rear seats are equipped with ISOFIX child seat mounting points, while wide-opening rear doors will help when strapping a little one in.
Considering its roomy cabin, the boot of the MG HS falls surprisingly short of rivals. It can only accommodate up to 463 litres of luggage (448 litres in the MG HS PHEV), which is disappointing compared to the Peugeot 3008 (520 litres) and Skoda Karoq (521 litres). The rear seats will split 60:40 and can be dropped if you need more space, but they don't fold entirely flat.
Underneath the MG HS's boot floor is a useful hidden storage area. You'll also find a tyre repair kit although, pleasingly, an MG dealer will sell you a spacesaver spare wheel kit if you'd like some extra reassurance in the case of a puncture.
If you need to fit the MG HS into a tight garage, note that it's 4574mm long, 2078mm wide (including door mirrors) and 1664mm high.
Handling and ride quality: What is the MG HS like to drive?
"Refreshingly, the MG HS prioritises comfort over sharp handling dynamics. It's got a lovely, soft suspension setup which – by and large – will soak up bumpy road surfaces without an issue. It only becomes a little more unsettled when you thwack a more severe pothole. This is amplified by the 18-inch alloy wheels which are fitted to most models, unfortunately."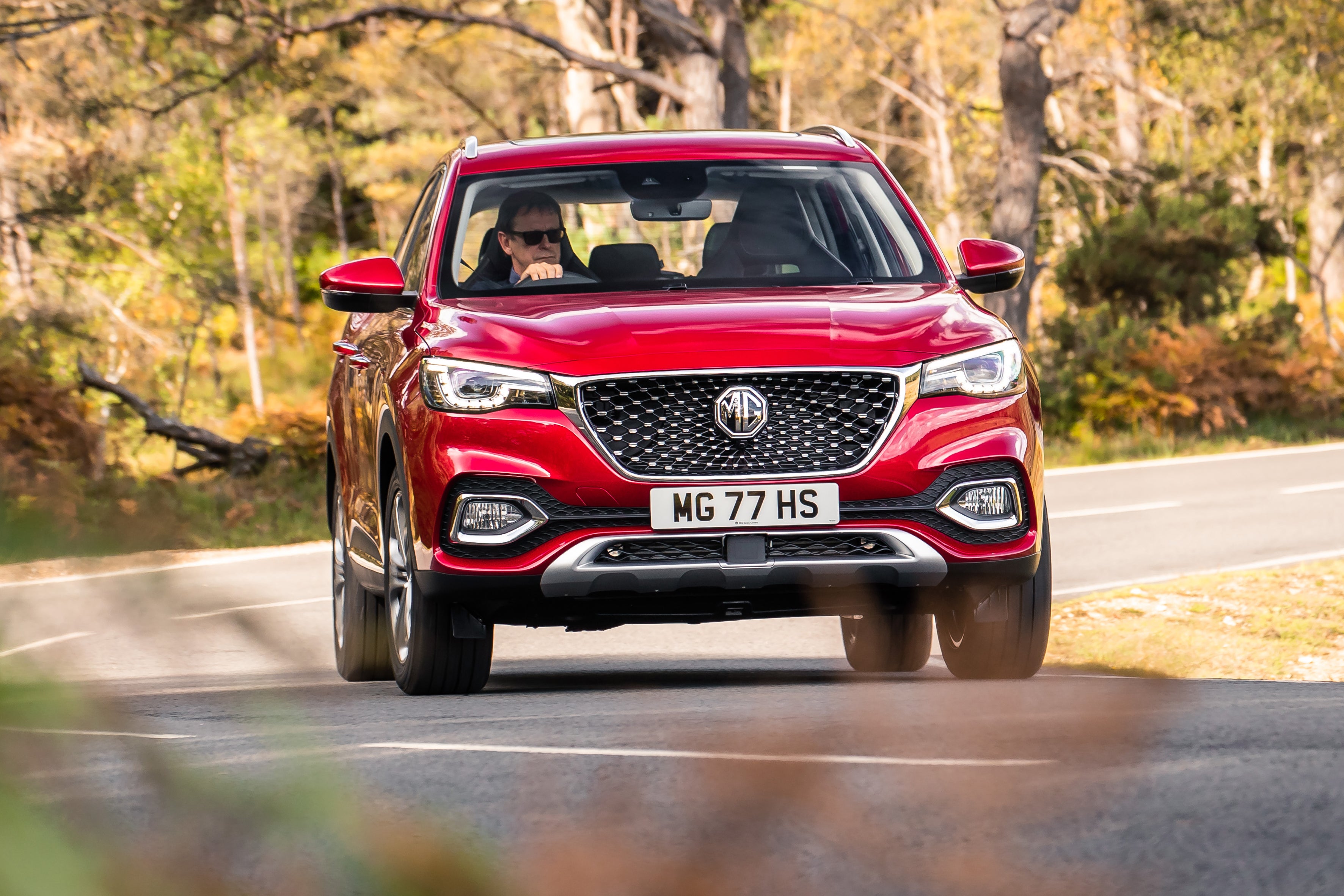 With accurate steering and benign handling, the MG HS provides plenty of confidence on rural roads. Don't go expecting the sports-car-like driving experience the MG badge might subtly hint at, but it doesn't lean as much in corners as a Citroen C5 Aircross. If, for whatever reason, you get the urge to chuck it into a bend, you'll find it reaches its limits a lot sooner than something like a SEAT Ateca. But it's all well controlled, with the stability control system does a good job of keeping things in check.
Around town, you get a high driving position (even compared to other SUVs in this class), which gives you decent visibility. The steering's usefully light and a standard-fit reversing camera (and sensors) on all but entry-level Explore models mean you shouldn't struggle to negotiate a tight car park.
What engines and gearboxes are available in the MG HS?
The MG HS was initially offered with just one engine: a turbocharged 1.5-litre petrol. With 162PS, you'd expect to be fairly swift, but its 9.9 second 0-62mph acceleration time isn't that impressive. Despite being down on power, a Skoda Karoq 1.5 TSI will reach 62mph a second quicker. Still, it'll be pacey enough for most drivers and, if you work it hard, it can easily build up speed on motorway slip roads.
The petrol engine is paired with a choice of two gearboxes: a six-speed manual transmission or a seven-speed dual-clutch auto, which also comes with paddles behind the steering wheel (on Exclusive models) to give you the option to change gear yourself. Most will be happy with the manual, which combines a light clutch pedal action with a direct-enough gear change (although it doesn't feel as slick as a manual CX-5).
We'd recommend the auto, though. It just suits the car well - no one wants to mess around changing gears in an SUV like this. It's also impressively quick to respond, even compared to the automatic transmissions offered in much more expensive rivals. It doesn't hinder fuel economy, either.
Buyers looking for a bit more performance should look at the MG HS Plug-in Hybrid, which arrived late in 2020. By combining the 1.5-litre petrol engine with an electric motor and 16.6kWh battery pack, the HS PHEV produces a fairly potent 258PS and 370Nm of torque. As a result, it'll scamper to 60mph in 6.9 seconds (faster than a Ford Kuga PHEV).
Refinement and noise levels
When you're bimbling around ordinarily, the MG HS is a perfectly refined choice. It's certainly a long way off premium rivals in terms of refinement, but you're not going to notice overly-excessive wind or road noise. There isn't a huge amount of vibration through the controls, and you generally feel well-isolated from the outside world.
That's until you try to extract the most from the 1.5-litre petrol engine. It's quite coarse when the revs build, so you're better changing gear early in a manual model. The automatic gearbox generally changes up pretty early, which isn't conducive to brisk acceleration but does help refinement levels.
While we generally rate the auto transmission very highly, it can suddenly surge forward from a standstill if you're heavy with the accelerator. You'll soon get used to driving around this, though.
Opt for the MG HS PHEV and the petrol engine will kick in and out fairly smoothly, relying on the electric motor for bimbling around town. That means you can sneak up on pedestrians with all the calmness of the best electric SUVs.
Safety equipment: How safe is the MG HS?
Most modern SUVs will come with a host of safety technology features designed to prevent you from being involved in a crash. Even as a budget model, the MG HS is no exception. MG groups them under the 'MG Pilot' banner, with most of its features standard across the range - so no need to look for a high-spec Exclusive model just for the most advanced safety features.
Highlights include Active Emergency Braking, which can detect an impending collision and apply the brakes if required. MG says this should prevent a collision at low speeds (below 12mph), or reduce the impact at higher speeds. Impressively, this can also identify pedestrians and bicycles - similar systems in rivals can only detect other cars.
There's also Blind Spot Detection as standard across the range. This uses a light on the door mirror alert you if a car's in your blind spot. Rear Cross Traffic Alert will let you know if there's an approaching vehicle when you're reversing out of a parking spot, while Intelligent Speed Limit Assist can detect speed limit signs and give you a subtle nudge if you're exceeding them.
Adaptive Cruise Control is standard on Excite and Exclusive models with the DCT automatic gearbox. Once you've set a desired speed, this'll speed up and slow with other traffic. It also features Traffic Jam Assist which can be activated in dense traffic at speeds below 35mph. This will automatically follow the vehicle in front - matching its acceleration, braking and steering.
When the MG HS was crash tested by independent body Euro NCAP in 2019, it scored a maximum five-star safety rating. That includes a 92% score for adult occupants and 81% for children. It was rated 64% for its protection of vulnerable road users and 76% for its safety assist features.
MPG and fuel costs: What does a MG HS cost to run?
"In official WLTP fuel economy tests, the MG HS 1.5 GDI returns a combined 37.2mpg with the manual gearbox and 36.2mpg with the auto. That's nothing to shout about - a Skoda Karoq will return up to 44.8mpg with the 1.5 TSI engine, depending on trim level."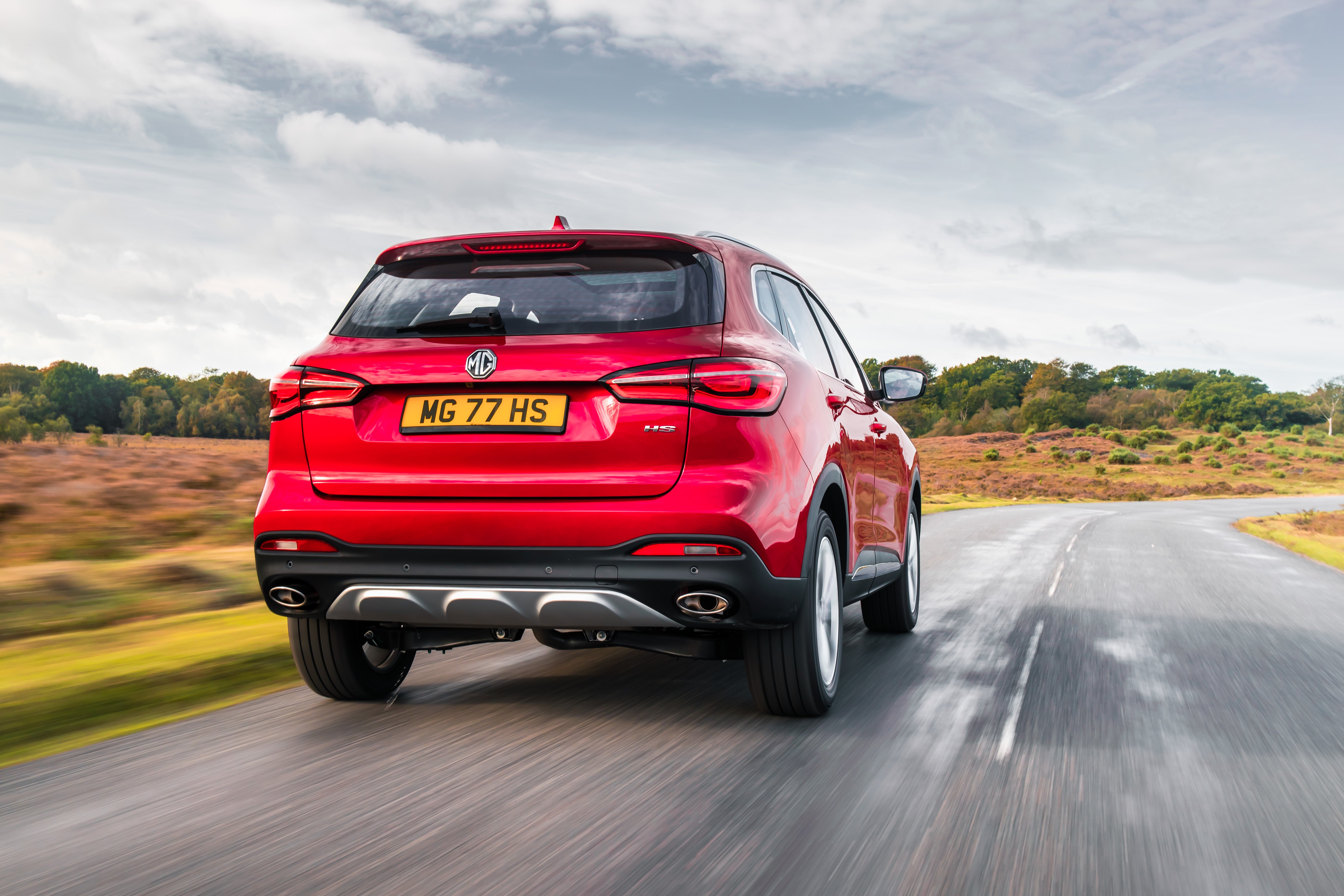 The MG HS's claimed fuel economy might not match its key rivals, but you should be able to travel more than 400 miles on a tank, so you shouldn't have to visit the petrol station too often.
Like most plug-in hybrids, you shouldn't pay too much attention to the MG HS PHEV's official 155.8mpg WLTP fuel economy figure. What you should pay attention to, however, is the 32-mile electric range. That's a considerable distance to be travelling entirely on electric power, although pricier rivals like the Ford Kuga and Toyota RAV4 can go further. Of course, if you have no desire to visit the petrol station ever again, you should look at pure-electric alternatives like the Volkswagen ID.4.
How reliable is an MG HS?
MG generally excels itself in terms of reliability – particularly for a budget brand.
We're not aware of any common issues with the MG HS, although it sells in too small numbers to feature in the HonestJohn.co.uk Satisfaction Index.
Insurance groups and costs
MG HS Explore and Excite models are the cheapest to insure, slotting into insurance group 16. The Exclusive attracts slightly higher premiums, categorised in insurance group 18. It shouldn't cost any more than a Nissan Qashqai to insure.
VED car tax: What is the annual road tax on a MG HS?
The petrol MG HS will cost a flat rate of £155 a year in VED after the first year. This drops to £145 a year for plug-in hybrid models.
How much should you be paying for a used MG HS?
"A new MG HS will be cheaper than the equivalent Nissan Qashqai or Skoda Karoq, so you'd expect that to be reflected on the used market."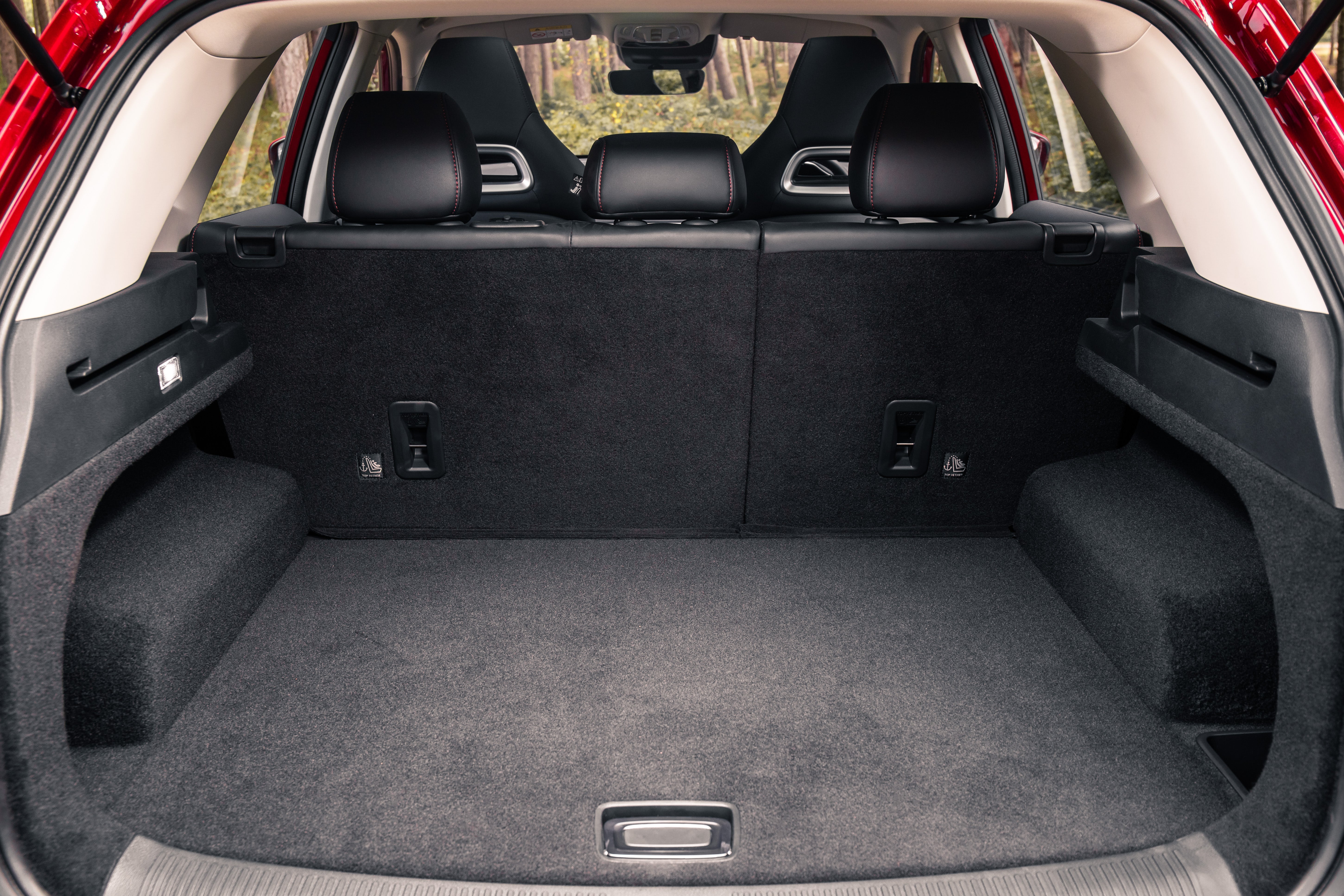 If you'd like an as-new car without a new price tag (who wouldn't?), look for a pre-registered or nearly-new model. These are cars that have been ordered and registered by dealers, before offered for sale at a discounted price. The advantage of these is you can usually pick them up within days (or even the same day), skipping the waiting list and getting a juicy discount, too.
We've seen pre-registered MG HS Excite models with the manual transmission selling in the region of £18,500 - which is a saving of around £2500 compared to a brand new one.
An MG HS Exclusive model with delivery miles on the clock can be bought for around £20,000, saving you £3500. The same car with the automatic gearbox will set you back around £22,000 - £3000 below the retail price.
Trim levels and standard equipment
The MG HS line-up is refreshingly simple. There were originally three trim levels: Explore, Excite and Exclusive. All models are pretty well equipped, with even the MG HS Explore getting a 10.1-inch touchscreen media system with Apple CarPlay and Android Auto. There's a leather steering wheel as standard, as well as faux-leather upholstery, cruise control and keyless entry with push-button engine start.
There's 17-inch alloy wheels, air conditioning and LED daytime running lights as standard, too. Finally, the driver's seat gets six-way manual adjustment with adjustable lumbar support, while the front passenger seat gets four-way adjustment.
The MG HS Explore sold in small numbers and was soon dropped, making the mid-range MG HS Excite the starting point in the range. Standard equipment on the MG HS Excite includes 18-inch diamond-cut alloy wheels as well as rear parking sensors and camera. Navigation is added to the 10.1-inch infotainment system, as well as DAB radio. Find an Excite model with the DCT automatic gearbox and you'll also get adaptive cruise control and traffic jam assist.
Topping the range is the MG HS Exclusive. This brings such luxuries as an opening panoramic sunroof, leather upholstery and heated sports seats in the front. There's dual-zone climate control, ambient lighting and a six-speaker audio system. The bi-function LED headlights feature auto-dipping high beam as well as fancy front and rear LED sequential indicators.
Automatic MG HS Exclusive models also come with selectable driving modes, steering wheel paddle shifters, metal sports pedals and an electric tailgate.
Ask the heycar experts:
common questions
Is the MG HS a good car?
The MG HS isn't perfect and has its flaws, but it's also significantly cheaper than mainstream rivals which gives it big appeal. In fact it's the best MG of recent years and with a long warranty, it makes for a sound buy.

How reliable is the MG HS?
Reports of major problems with MG HS models are rare, although that's likely down to the fact it hasn't been on sale for very long and there aren't many on the roads. MG as a brand performed well in the 2020 Honest John Satisfaction Index, finishing in 16th place ahead of Mazda, Kia and Volkswagen.

Where is the MG HS built?
The MG HS is built in China at the SAIC Motor Fujian plant in Mindong on the coast of the East China Sea. It is also built in Thailand at the SAIC factory in Laem Chabang.

Who makes the engines for MG cars?
The 1.5-litre petrol engine in the MG is a joint development with General Motors and SAIC, as are all current MG engines. The same engine block is used in a variety of cars including the Vauxhall Adam.

MG HS cars for sale on heycar
431
Number of cars available
£16K - £34K
Price bracket of these cars
Colours available on heycar
Keep me updated by email with the latest advice, news and offers from heycar
By submitting, you agree to our
privacy policy
.