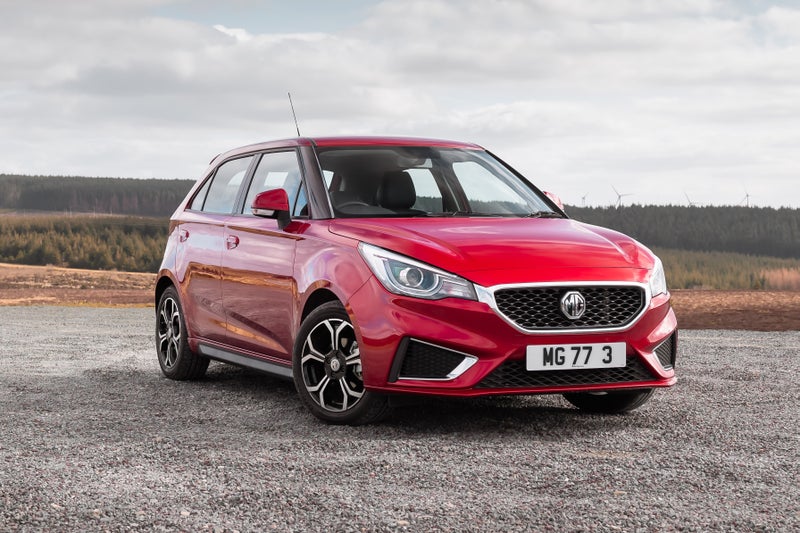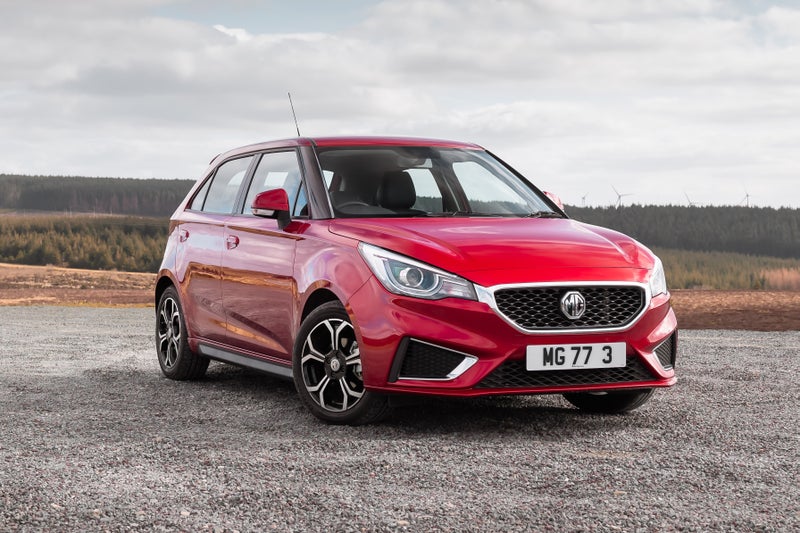 1/10
heycar rating
"Good value and fun hatchback"
Launched: 2013

Small hatch

Petrol
Quick overview
Pros
Sheer value for money
Smart looks
Long warranty on newer models
Cons
Poor engine
Interior feels cheap
No reach adjustment for the steering wheel
Overall verdict
On the inside
Driving
Cost to run
Prices and Specs
Overall verdict
"The MG3 stands out because of its value for money. You get a lot of bang for your buck as they say. It's also quite a pretty car in latest 2018-on guise, and keen drivers will be surprised by how well it handles. It's a pity the engine is so weak and thirsty, though, and the MG has increasingly started to feel its age in some key areas."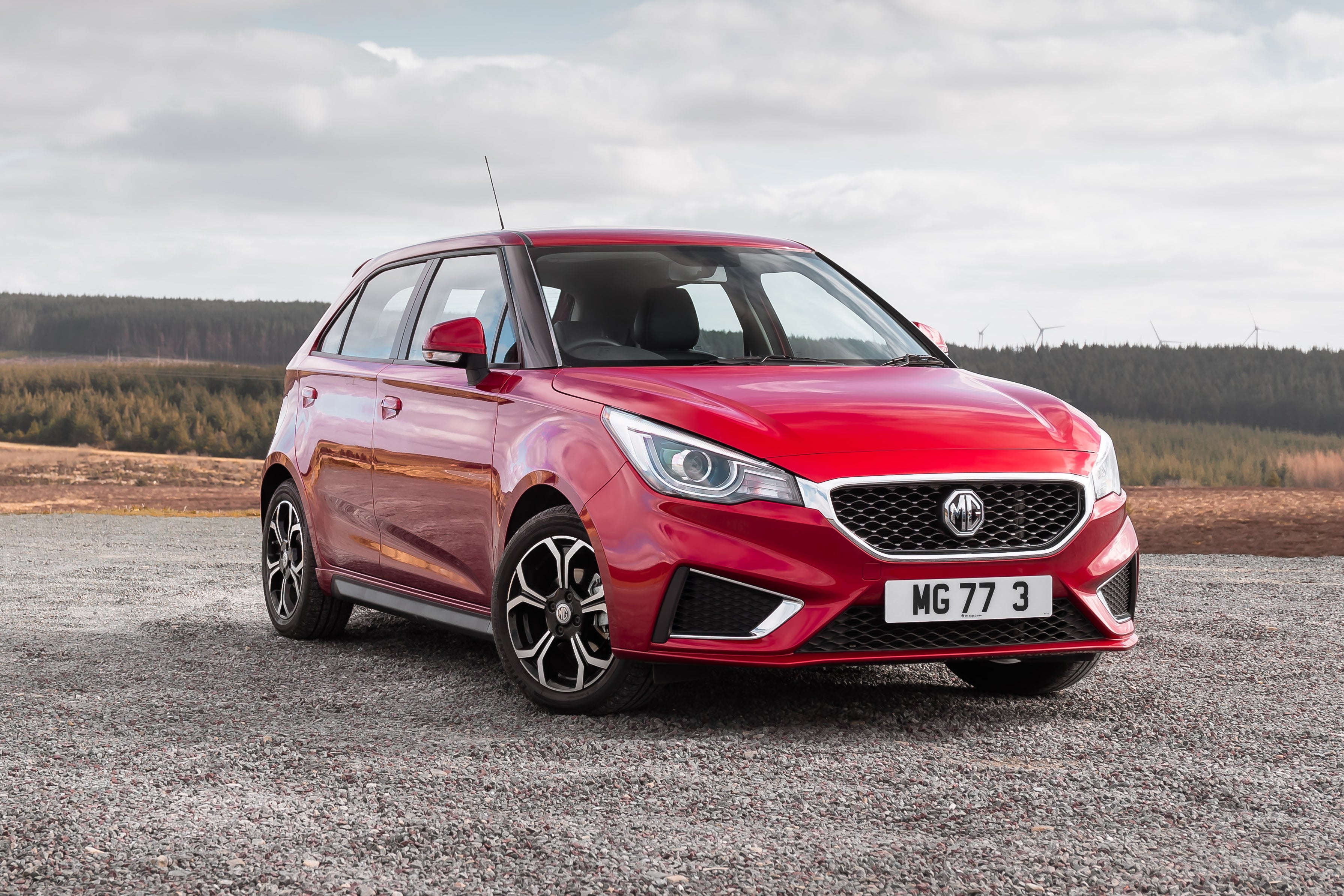 The MG3 has proved to be a bit of a breakthrough car for the revived MG Motor brand here in the UK. Before its launch, the MG range comprised a single large hatchback (and rare saloon) called the MG6. This was well-priced rival to the Mondeo, but felt dated, and was in a sector that has been in decline for years.
The most popular type of new car now is the small hatch. If MG really wanted to demonstrate it was serious, it needed to bring one to market. In 2013, that's exactly what it did, with the neatly styled and contemporary MG3. This rival to the Ford Fiesta showed the brand meant business.
Sensibly, it is a thoroughly conventional and straightforward car. Just the one petrol engine is offered, along with one body style and a small line-up of variants that all feature good equipment levels. Crucially, MG didn't forget one key selling point that was central to its offer: exceptional value. The MG3 costs thousands less than its direct rivals. You can buy one new for around £5,000 less than the price of a Fiesta.
Unlike the MG6, even the earliest cars don't feel obviously dated or off the pace. The interior is nice enough, and looks fairly modern at first glance (spot the high-mounted central touchscreen). The driving position is comfortable and there's a good amount of space in the rear.
The MG3 is even quite fun to drive, with surprisingly nimble and eager handling, plus excellent feel through the steering. Ride quality is a bit more average, but it's still OK. The biggest letdown is the engine. It's a 1.5-litre four-cylinder petrol, which is quite large for this class of car, but it never really feels that lively, despite a 106PS output. It needs revving and becomes loud when you do so. No automatic gearbox option is available.
MG gave the car an extensive facelift in 2018. This is not an all-new car, but a heavily revised development of the original. It can be identified by its sharper styling, including a bold new grille at the front. Onboard touchscreen tech was also improved, with many versions getting an 8.0-inch display with Apple CarPlay and Android Auto built in. A five-year warranty was also introduced, later improved further to seven years.
Disappointingly, fuel economy is little better than the original MG3. The official WLTP economy figures are well off what most rivals return, and this results in higher CO2 emissions as well – placing the MG3 in a surprisingly high first-year VED tax band.
The MG3 is a bit off the pace when it comes to safety, too. In 2014, it scored only three stars in the Euro NCAP crash tests, with just 69 percent for adult occupant protection. The firm hasn't bothered to retest it to the newer, even stricter protocols. Safety assist features are also lacking; something to bear in mind if you're seeking the safest small car in the sector.
However, if you're after one of the most affordable superminis, the MG3 has a lot going for it. Prices are very keen and it neither looks nor feels particularly bargain-basement. There are compromises, of course, but for sheer value for money, the entry-level MG has a lot to recommend it.
Is the MG3 right for you?
If you're after a great value supermini, the MG3 could be right for you. It's not the absolute cheapest five-door hatchback on sale – that honour falls to the Dacia Sandero – but MG achieves an impressive combination of standard features and cost-effectiveness. Those who baulk at the thought of spending more than £17,000 for a basic five-door Ford Fiesta will love the fact an MG3 is available for less than £12,000.
It's a practical car too. Five doors are standard, it has a roomy and well-designed interior, and the boot is a decent size. After extending cover to five years in 2018, MG also now offers a superb seven-year warranty – way better than anything offered by Dacia and Ford. Only Kia is able to match it.
There's no denying the driving experience is starting to feel a bit dated, though, particularly the wheezy engine. If you want the most sophisticated new car, look elsewhere.
What's the best MG3 model/engine to choose
You only have a choice of one engine with the MG3: a 1.5-litre four-cylinder petrol. It's called VTI-Tech, but don't let the impressive-sounding name fool you. There's not much tech in evidence here. It doesn't have a turbocharger for starters, so lacks the effortlessness (and fuel economy) of more modern rivals.
Until recently, the latest MG3 was sold in three varieties: Explore, Excite and Exclusive. Even Explore is pretty well equipped, with body-coloured bumpers (you don't get them on a basic Dacia), 16-inch alloys and a colour touchscreen. Excite has since been dropped due to lack of demand, but Exclusive does have some useful extra features – so we can see why the decision was made.
Better still, we'd add just £200 to the price tag and get the Exclusive Nav with built-in sat-nav. It's a worthwhile convenience feature that will cost hardly anything on a monthly finance payment. And it means you don't have to rely on your mobile phone for navigation.
What other cars are similar to the MG3?
In the price stakes, the MG3 is often compared to the Dacia Sandero, another car with value for money core to its appeal. The Fiat Panda is also an affordable five-door, although it's a fair bit smaller than the MG3 or Sandero.
Cars such as the Hyundai i20 and Kia Rio are a bit of a step up in price, particularly if you want to get a similarly well-specified car as the MG. The same is true for the Skoda Fabia, which is a great car to drive, but surprisingly basic at the lower end of the range.
Mitsubishi might try to convince you the Mirage is a worthwhile rival to the MG3. Don't be fooled: it's a dreadful car. We'd much rather have something like a Suzuki Swift, which is bigger, far superior and sells for a similar price.
Comfort and design
"MG got the basics right when designing the MG3. It has a well laid-out driving position, with sensibly placed pedals and even a clutch foot rest for long-distance comfort. Disappointingly, though, the steering wheel only adjusts for tilt and not reach. This means taller drivers might find the wheel a bit of a stretch once they set the seat in the right position."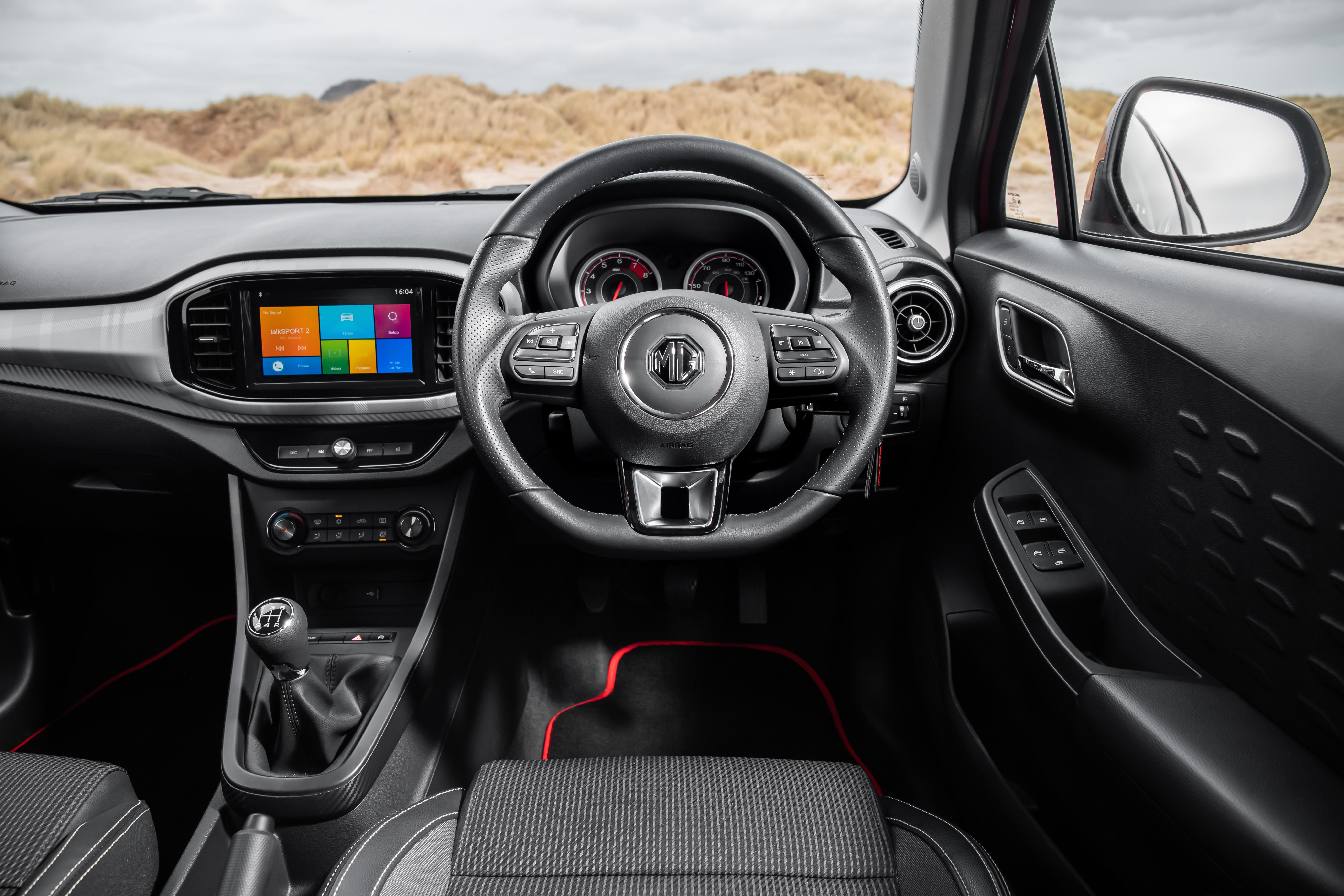 At least their legs won't feel squashed, because the MG3 has a roomy front cabin and adequate seat adjustment. The driver's seat is also height adjustable, so shorter drivers will be able to get set up properly. The view out is good, thanks to a large glass area, and the car's well-defined extremities mean it's easy to park.
We'd recommend choosing the Exclusive version, rather than base Excite. Exclusive models come with a nicer set of sports-style seats, with better bolstering and support. The basic seats are OK, but we guarantee you'll prefer the upper-grade alternatives.
Inside, the dashboard design is fine, but it's starting to show its age. The instruments look dated, the heater controls are cheap and the door panels feel tinny. You do, however, get a modern-look 8.0-inch touchscreen. We also like the stitched leather steering wheel, which has a sporty look and feel.
Quality and finish
The MG3 is built reasonably well, with exterior panels showing accurate assembly, and the paint sporting a nice deep finish. Features such as the Mercedes-AMG-style grille pattern and diamond-cut alloy wheels actually offer a surprisingly high-quality appearance.
It's tightly put together inside as well. The trouble is, many of the plastics are cheap and hard to the touch, which chips away at its quality credentials. The top of the dashboard is shiny, and running your hands down its surface reveals hard, unyielding materials. The door panels feel particularly tinny and downmarket. It even smells of plastic, in a way not many modern cars do.
We don't doubt the inbuilt quality possessed by the MG3. The firm wouldn't be offering such a long warranty if it worried the car couldn't withstand years of heavy use. It's just the impression of quality isn't there; it seems a less well-finished car than, say, a Ford Fiesta.
Infotainment
From its original launch in 2013, the MG3 impressed in terms of infotainment. It had a colourful touchscreen that, by the standards of the day, was surprisingly comprehensive, even if it did ultimately struggle with smartphone pairing and syncing.
The 2018 edition fixed this. The new 8.0-inch screen looks excellent, and again has plenty of features to scroll through. We think the £200 sat-nav upgrade on the top-spec model is well worth having, too.
Best of all, the system now comes as standard with Apple CarPlay and Android Auto. This means anyone with a smartphone can plug in their device and use it through the MG3's central screen. It is a fantastic convenience feature offered on even the entry-level model. We think it could seal the deal for some.
Space and practicality
The MG3 follows the supermini form-book closely, measuring just over four metres long. It's a little bit narrower than some, and just a touch higher off the ground than the class norm. This height helps make it feel spacious inside, both for those in the front and rear-seat passengers.
There's no obvious shortage of headroom, despite seats that are also mounted just a bit higher off the ground than average (which helps front and rear access).
MG has packed the rear cabin well. There is a reasonable amount of legroom for two passengers, and the space beneath the front seats is clear and open, so big feet won't feel too squashed. Electric windows are standard in the rear as well as the front.
The boot measures 285 litres with the seats up: fractionally smaller than the class average. It has a bit of a high load lip, so dropping heavy objects in and out might be a strain. The shape is designed to maximise practicality, with no awkward intrusions.
Folding the rear seats grows the boot to 1,262 litres. This is a much more impressive figure and shows how the MG3's extra height can be put to good use. It's a bit of a pity the rear seatbacks don't fold flat, though. They sit on the seat bases, so there's a step in the floor when you're sliding in really big objects.
All models get a light in the boot, and there are map pockets on the backs of the front seats. Stowage space in the front is less impressive, with thin door bins and no stowage slot on the dash itself to drop in mobile phones. You have to use the space between the seats instead.
ISOFIX child seat mounting points are fitted as standard to the rear seats, but not the front passenger seat. An airbag cut-off switch is an option, rather than being standard-fit.
Handling and ride quality
"The MG3 is surprisingly good fun to steer down a twisting road. This is something you might not expect from a value-priced car, but it does show at least a bit of the brand's famous sporting heritage is alive and well."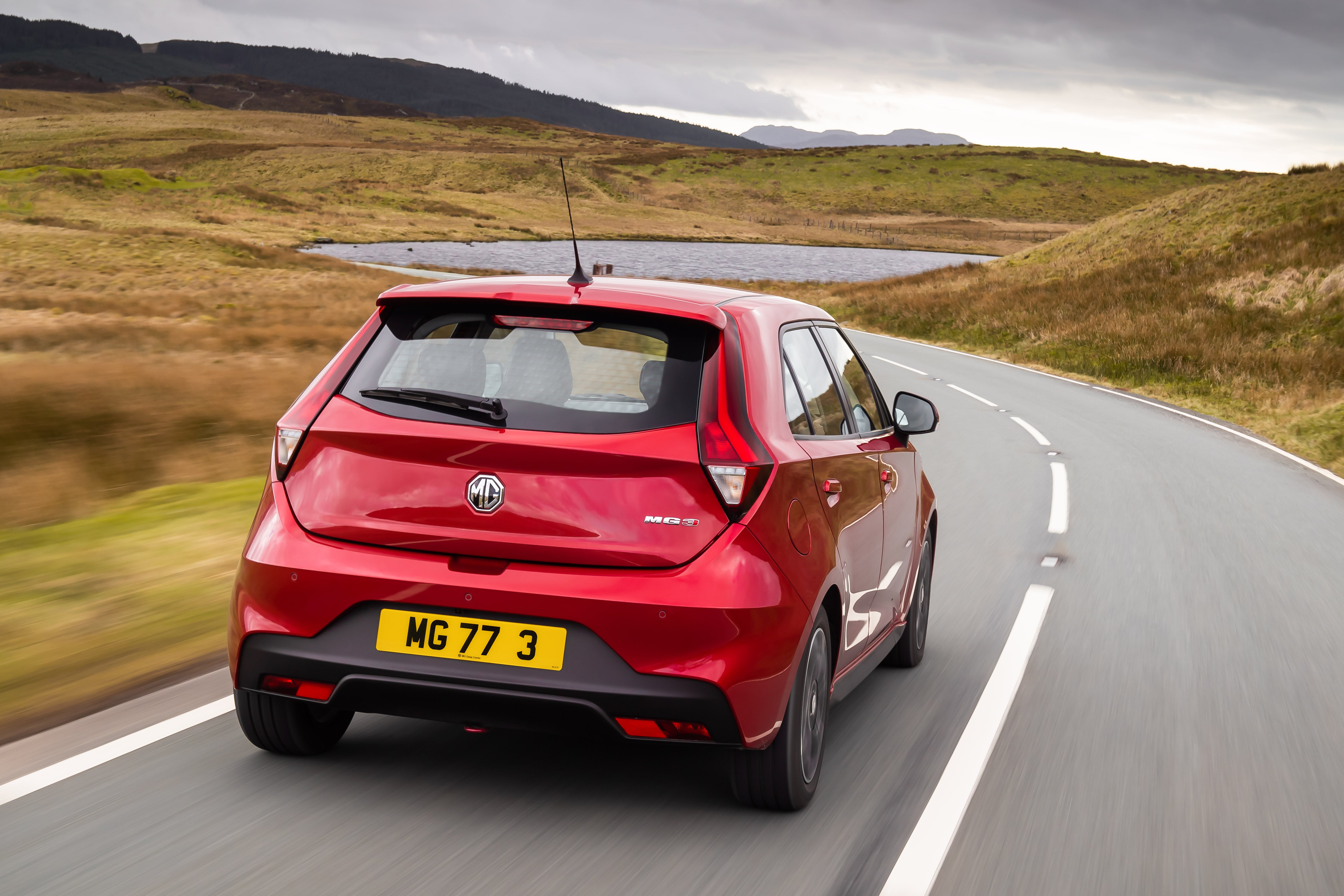 Handling is stable, with well-contained body-roll and plenty of grip from the 16-inch wheels. The steering wheel also serves up decent feel from the front tyres. It gives you confidence that you know what the front tyres are up to, and where the limits of grip might arrive. You need something like a Ford Fiesta to find a car with comparable feel through the wheel.
The pay-off is a firm ride quality. MG has obviously chosen to focus on handling rather than ride, which gives the car a choppy feel over rough surfaces. It's less supple than something like a Skoda Fabia in town as well.
The car has an underlying 'pattery' nature that shows it's set up to be a slightly more sporting alternative to the budget norm. Some will love this, while others will wish the MG3 was just a bit more supple over the worst of the UK's broken roads.
Engines and gearboxes
There's only one engine, and it's a bit of a letdown. On paper, it sounds pretty good: called VTI-Tech, the motor has a decent-sounding 1.5-litre capacity and power of over 100PS. However, its 106PS is not delivered until 6,000rpm, and not only is torque a bit less impressive, peak pulling power does not arrive until a revvy 4,750rpm.
In short, you have to rev it to release the power, and rev it harder than you may often prefer. Because it doesn't have a turbocharger, it lacks any sort of meaningful response at low engine speeds – put your foot down and it will not respond until you change down a gear or two. It means the MG feels lazier than some of its rivals with smaller but turbocharged engines.
Zero to 62mph takes 10.4 seconds, but you have to be committed if you want to achieve this. The top speed of 108mph is less relevant, but does show the engine at least has something in reserve if you're prepared to work it.
The gearbox is a five-speed manual. It's light, but a bit rubbery and not especially rewarding, which is a shame, given how frequently you have to use it. The clutch is pleasingly light, though. An automatic gearbox isn't available, which will limit the appeal of the MG3 for some (although in fairness, auto gearboxes are rarer at this price).
Refinement and noise levels
Refinement and noise levels will be dominated by one thing: the engine. We've mentioned you have to rev it in order to release its power. Disappointingly, the noise it actually makes is hardly pleasant or subdued. It is an old-fashioned, thrashy engine that lacks the smooth manners and refined character of a Ford Fiesta Ecoboost.
It's not too bad if you're prepared to go slowly, albeit still audible. It's the roar and growl it makes as the revs rise that is so objectionably intrusive. It's a positive deterrent, and we don't think even petrolheads who like hearing revvy engine noise will warm to it.
The rest of the MG3 is passable – it's not the quietest car in its sector, but it's not likely to be headache-inducing. Wind noise is limited and road noise is acceptable, given the fact it runs on larger 16-inch alloy wheels. Your passengers in the rear will prefer the Exclusive grade, though: standard Excite doesn't get speakers back there.
Safety equipment
The MG3 was tested by Euro NCAP in 2014. It scored a mediocre three-star rating – not disastrous, but not great. Adult occupant protection was rated 69 percent, with child occupant protection at 71 percent. Pedestrian protection scored 59 percent and safety assist features were rated at a very disappointing 38 percent, suggesting the car has few of the active safety features that are so important in modern vehicle safety.
The spec bears this out. It has stability control, which is a good thing. But it doesn't have autonomous emergency braking, a lane-keep assist system or even a speed limiter. Even the seatbelt reminder only covers the front seats, not those in the rear.
Airbags are focused on the front, too: there are no rear side airbags, while the seatbelt pretensioners only cover the front-seat occupants. ISOFIX is fitted to the rear seats, but not the front passenger seat – and an airbag cut-off switch is optional. A tyre repair kit is standard as the MG3 is not available with a space-saver spare wheel.
MPG and fuel costs
"The dated 1.5-litre engine doesn't look very good in terms of fuel economy. It averages just 42.3mpg on the WLTP combined cycle, which is way off the 53.3mpg claimed by the entry-level 1.1-litre Ford Fiesta."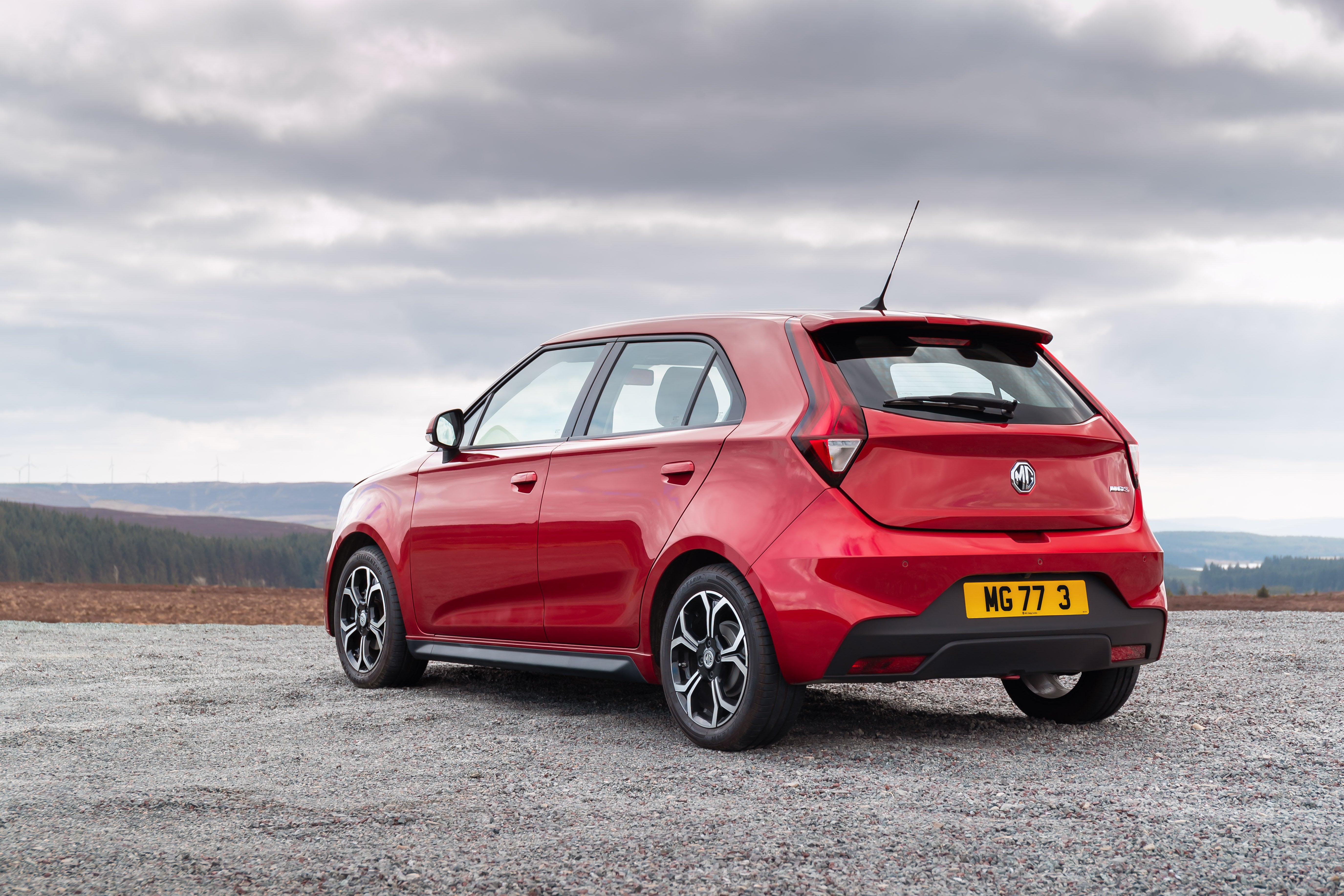 At least the engine offers standard stop-start, so those who regularly drive in traffic will get some real-world fuel savings without having to constantly turn the engine off and on again.
Insurance groups and costs
Insurance groups for the MG3 are very competitive, which will help keep costs low for owners. The 3Time, 3Style and 3Form variants all come in at group four, which is one of the lowest ratings possible for a supermini-sized car, particularly one fitted with a 1.5-litre engine.
Better-equipped Explore and Excite models rise up to group seven, but this is still competitive when compared to similarly-sized alternatives such as the Ford Fiesta and Volkswagen Polo. The well-equipped Exclusive falls into group eight, making it the most expensive MG3 to insure.
VED car tax
The thirsty engine is also unimpressive in terms of VED (road tax), due to its eye-opening CO2 emissions of 152g/km (a Fiesta 1.1-litre emits 121g/km CO2, putting the MG3's figure into context).
Staggeringly, that means a first-year VED bill of £540, compared with the £175 cost for most rivals. At least the amount due then falls to £150 a year.
How much should you be paying for a used MG3?
"A bargain when new makes for a bargain secondhand, too. Today, MG3 prices start from less than £4,000, and that's for models as new as 2015 (if you don't mind around 40,000 miles on the clock). If you can up your budget to £5,000, there's no end of choice, particularly of better-equipped 3Style versions."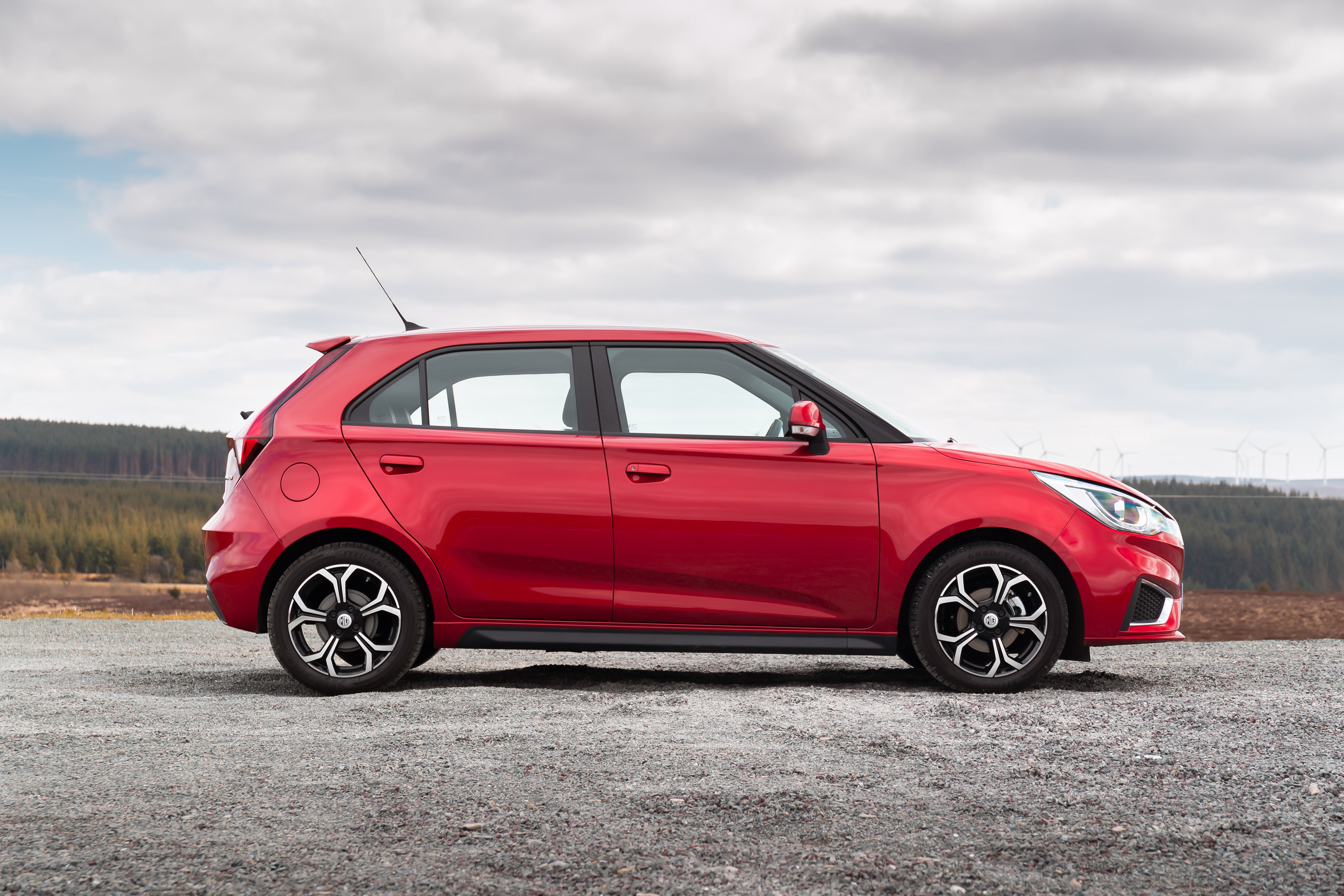 Facelifted cars start from around £7,500. These will be base-spec Explore variants, though, lacking features such as alloy wheels. We'd suggest spending around £1,000 more and securing a better-specced Excite on a 2019 registration with fewer than 10,000 miles.
Trim levels and standard equipment
Today, the MG3 is sold in two core trims, Excite and Exclusive, with a cost-effective sat-nav upgrade available on the Exclusive Nav version. Standard equipment is very generous, with all models featuring LED running lights, 16-inch diamond-cut alloys with grippy 195/55 tyres, an 8.0-inch touchscreen with Apple CarPlay and Android Auto connectivity, reverse parking sensors, air-con and all-round electric windows.
Exclusive variants add a reversing camera, cruise control, upgraded stereo and improved sports seats. For just £200, it's hard to argue against adding sat-nav too. MG also offers a range of styling upgrade packs, so you can choose different stickers for the roof, plus other add-ons.
It's worth noting that even pre-facelift MG3s were well equipped, with all models featuring distinctive LED running lights, for example, plus six airbags, stability control and a hill-hold function to stop rolling back on hills. Most basic is 3Time, then it's 3Form, 3Sport and the range-topping 3Style.
MG MG3 cars for sale on heycar
438
Number of cars available
£5.3K - £15K
Price bracket of these cars
Colours available on heycar
Keep me updated by email with the latest advice, news and offers from heycar
By submitting, you agree to our
privacy policy
.