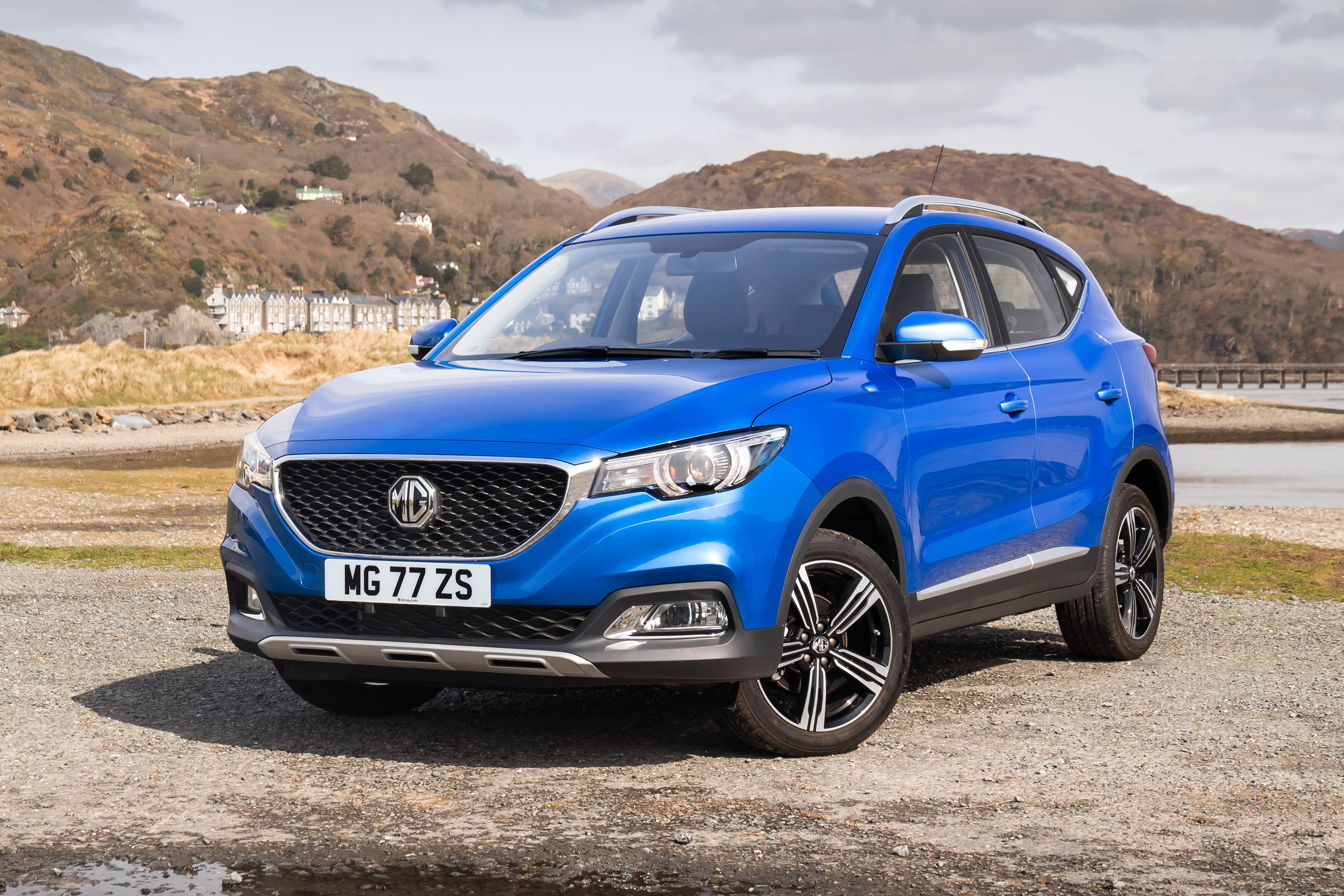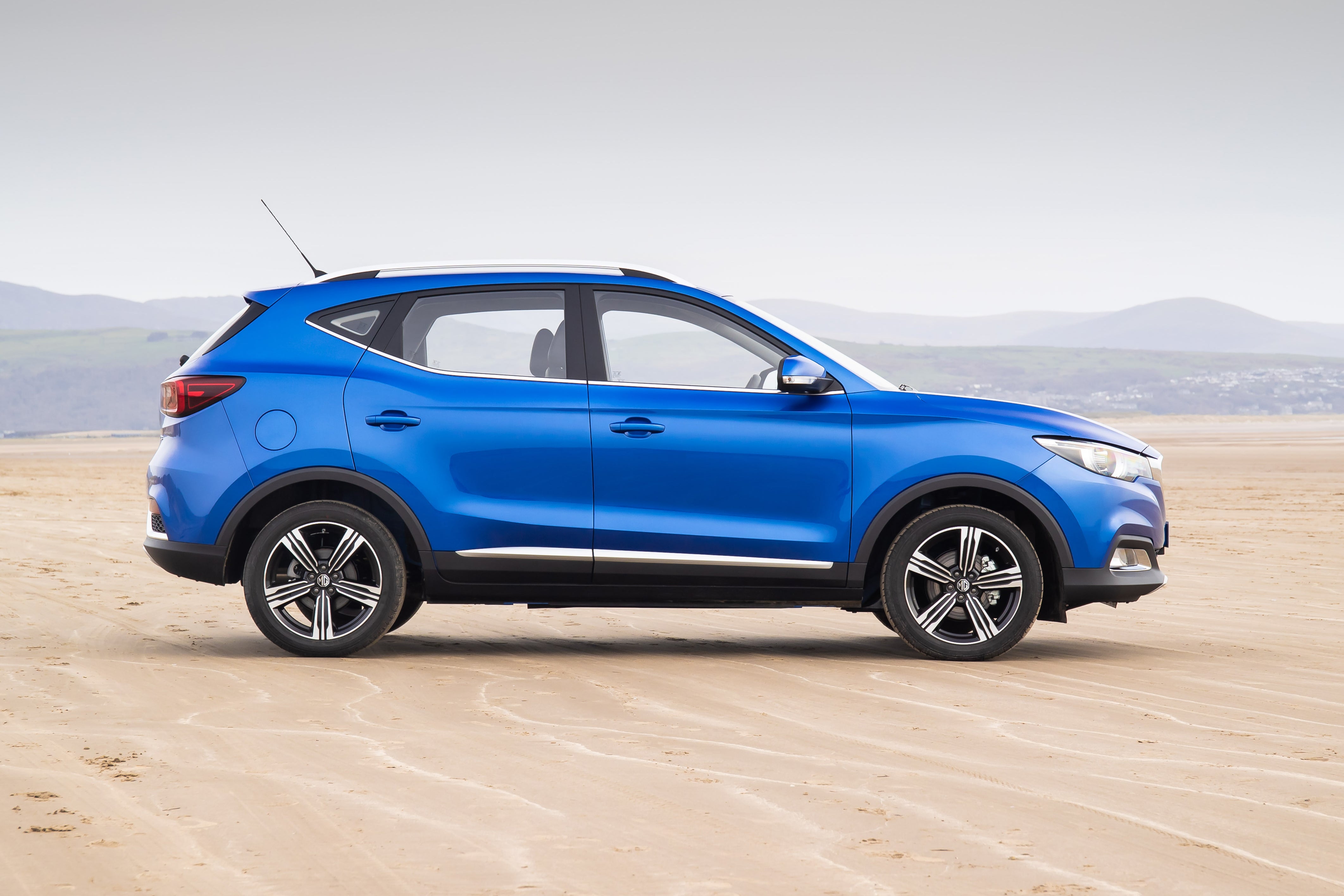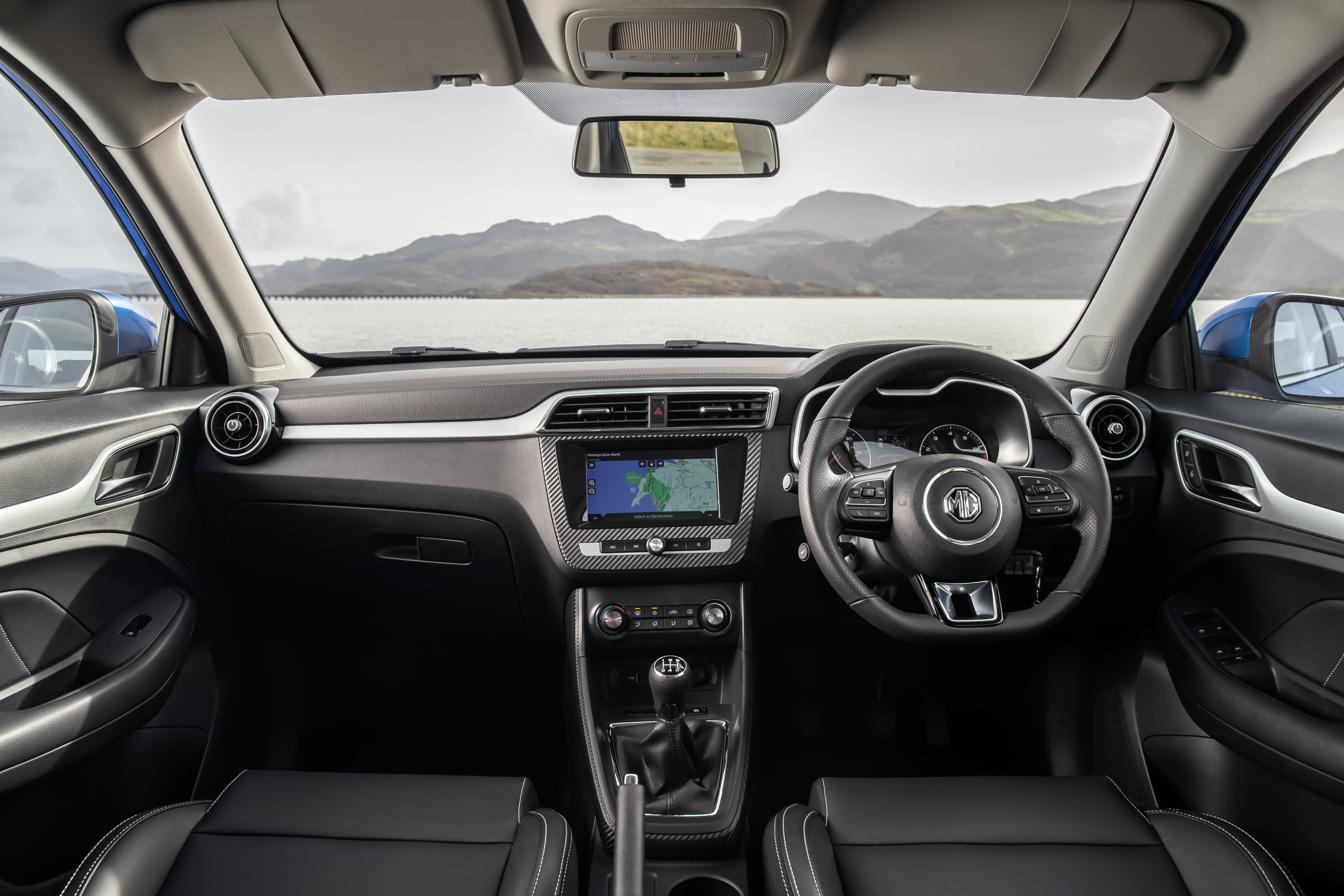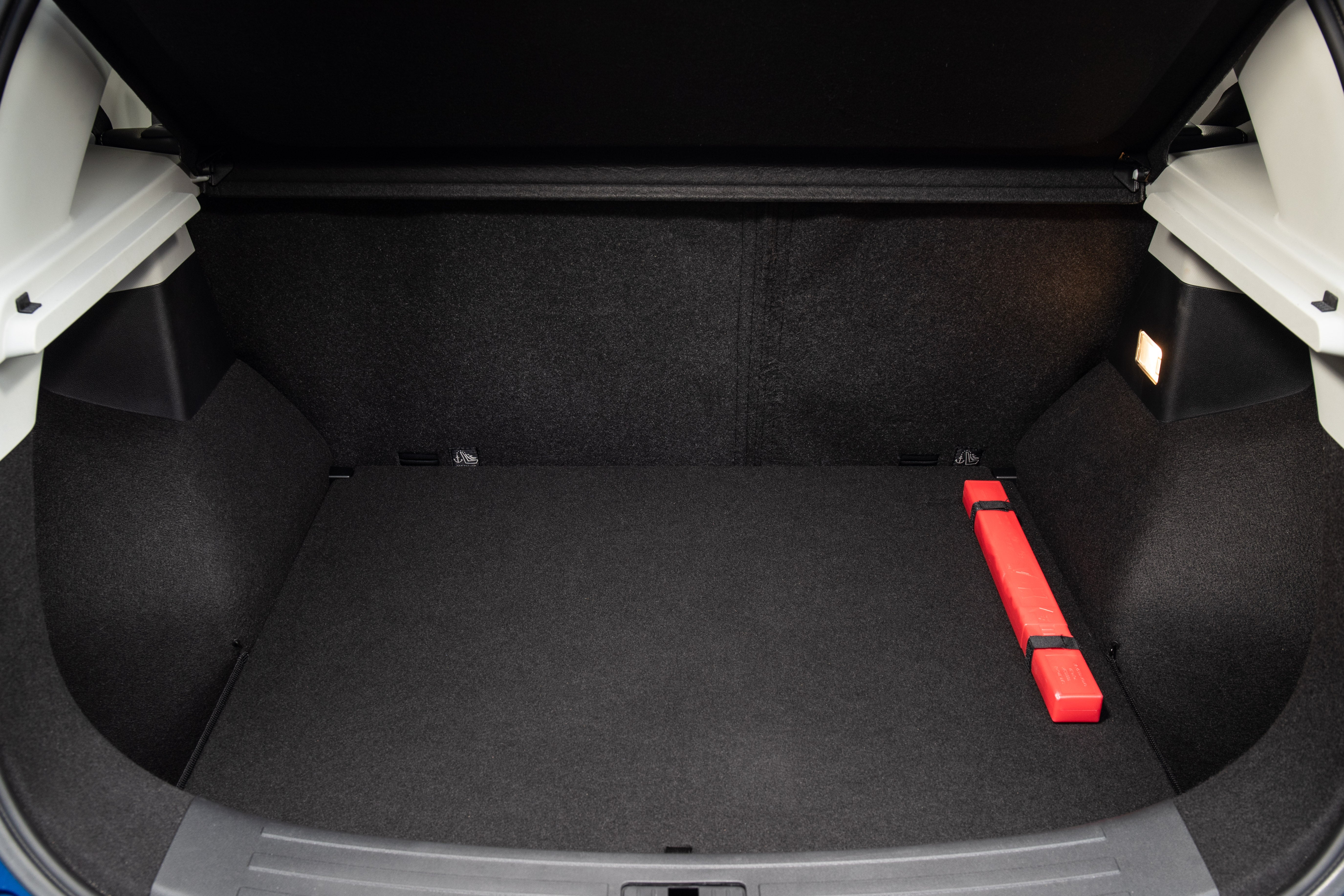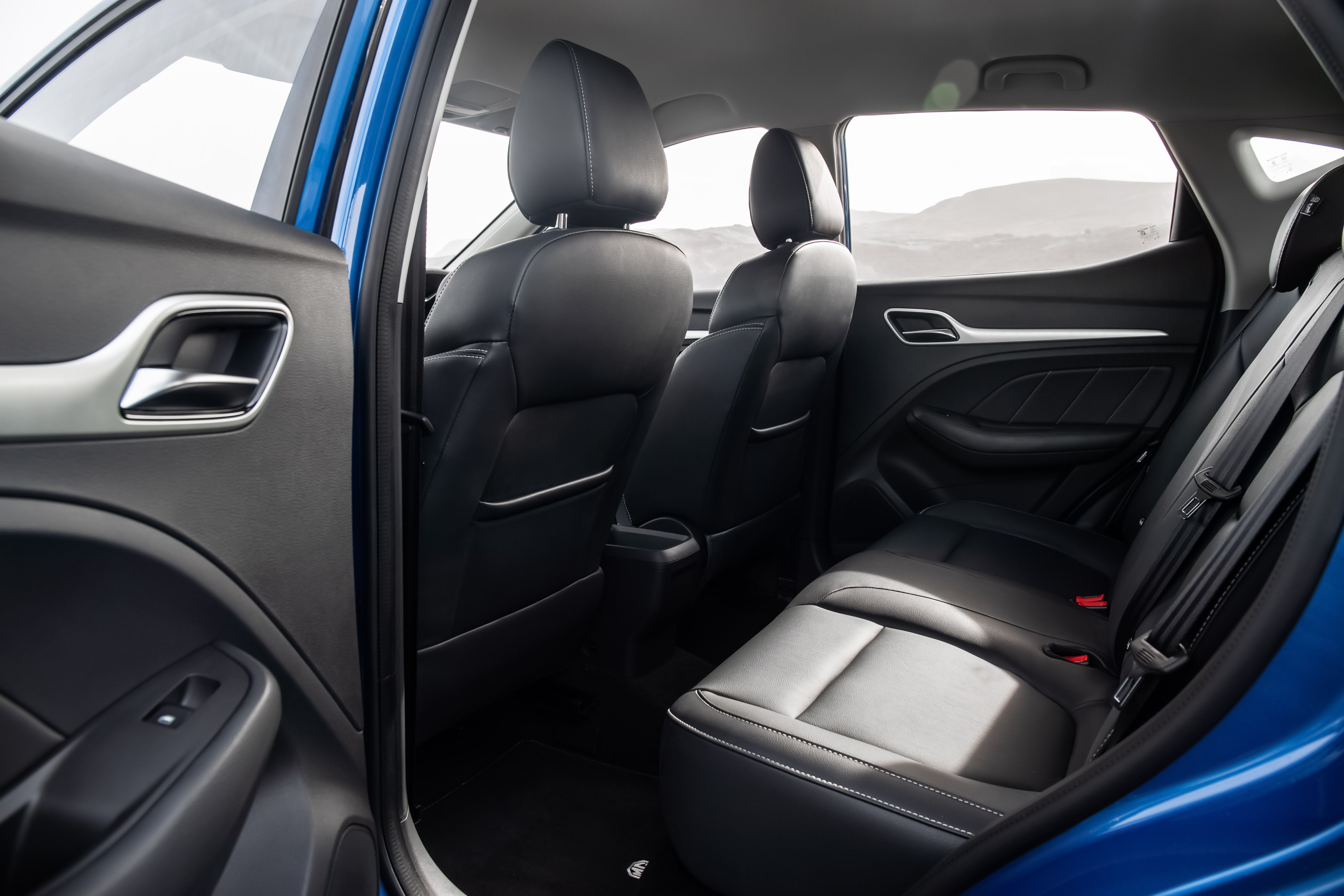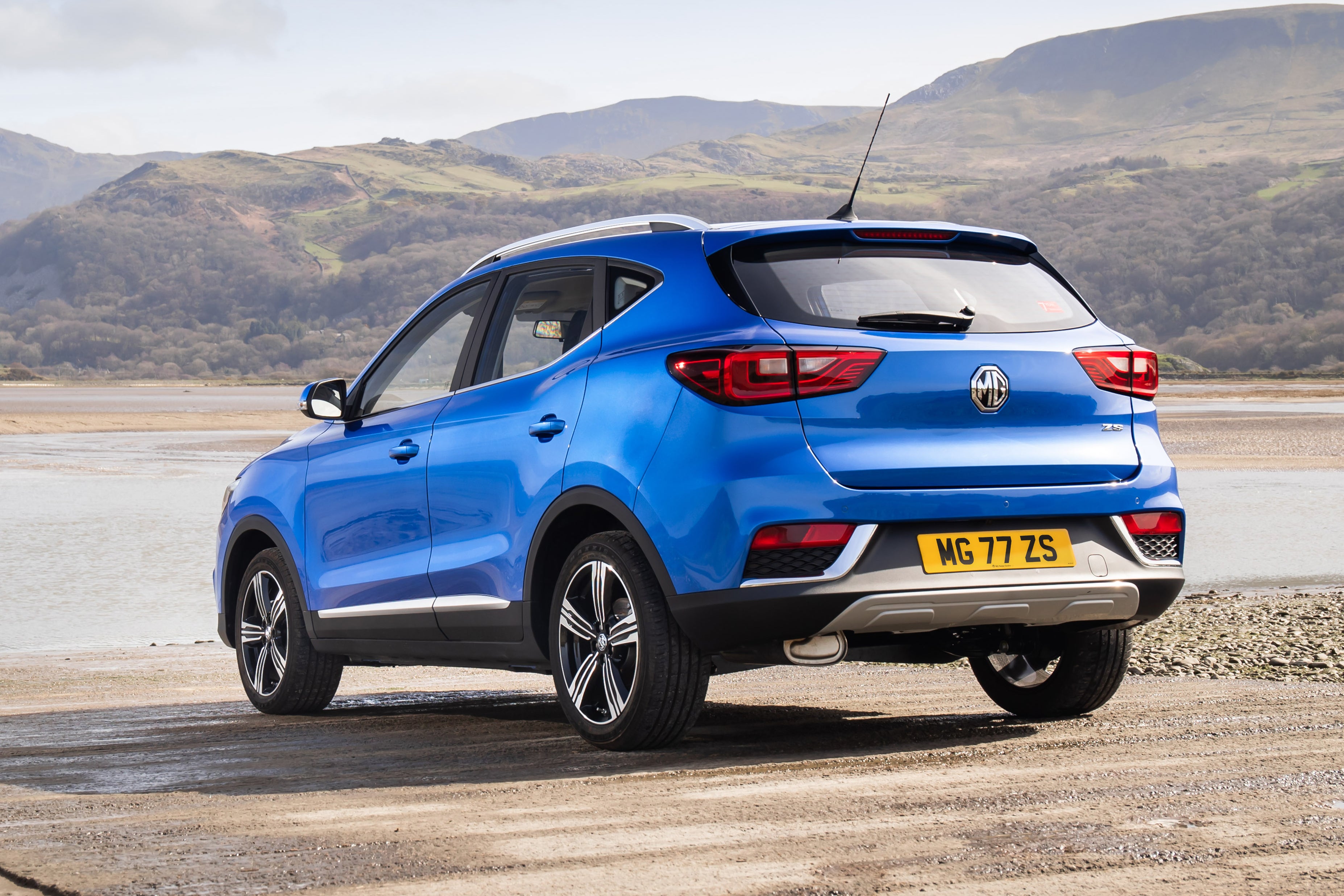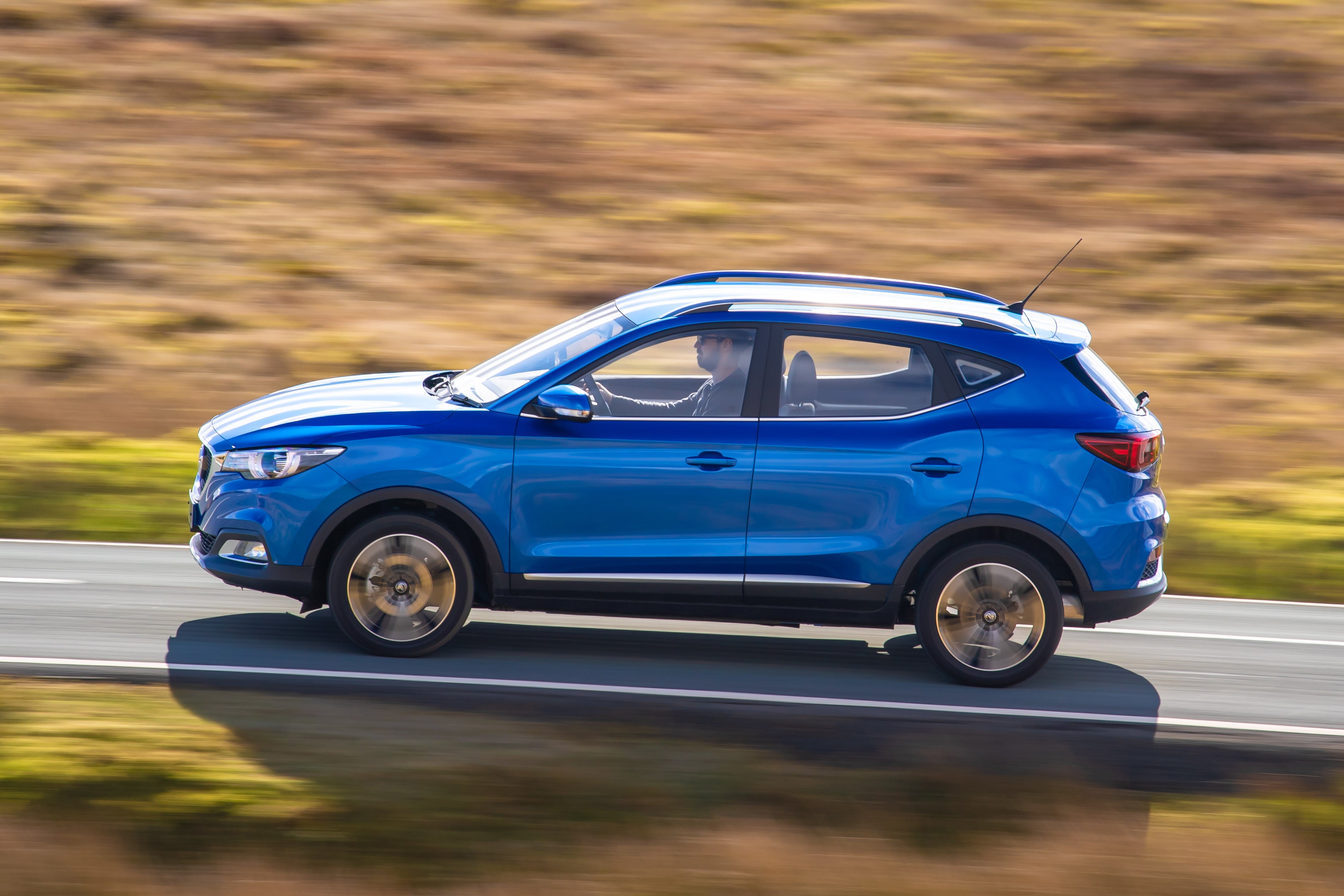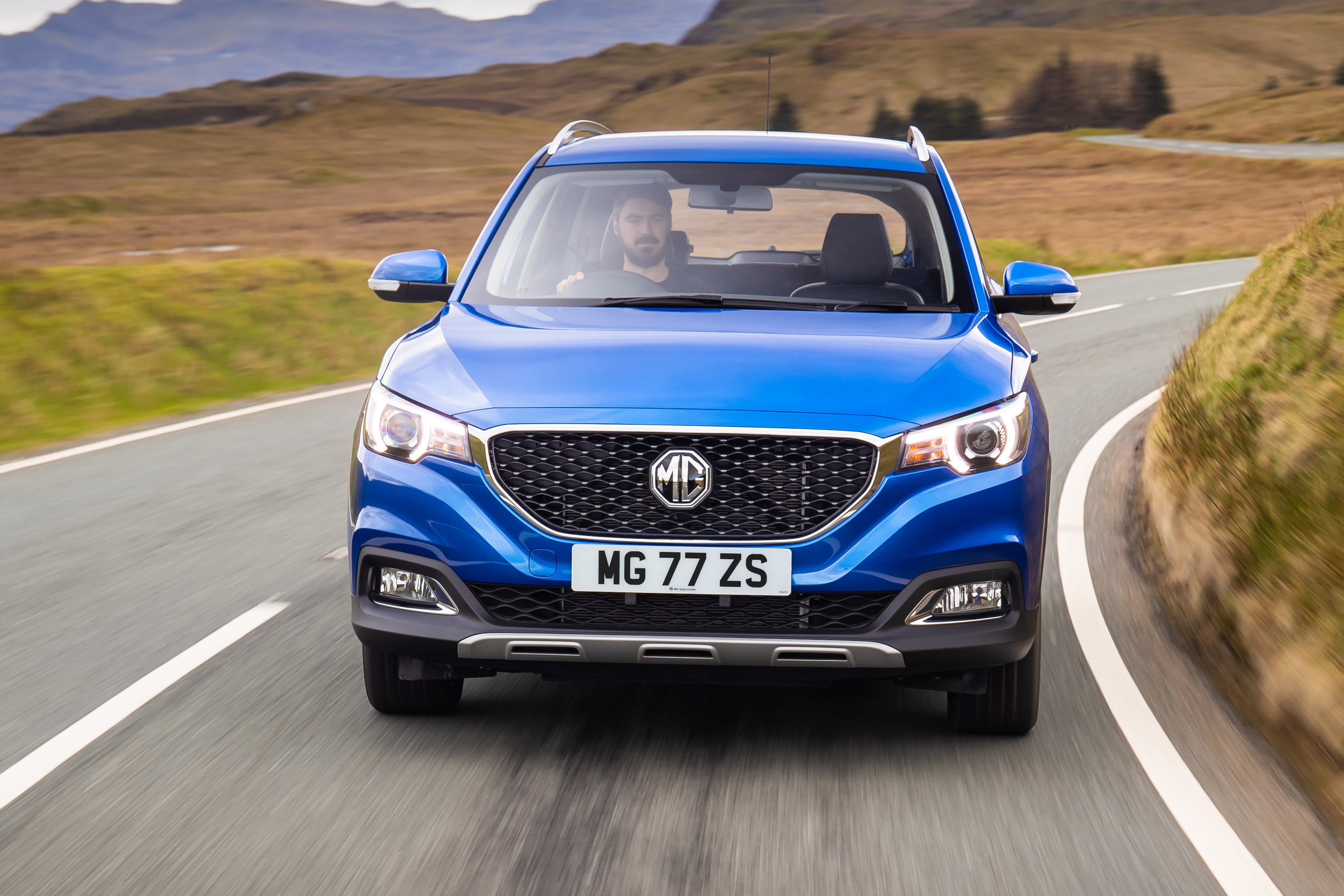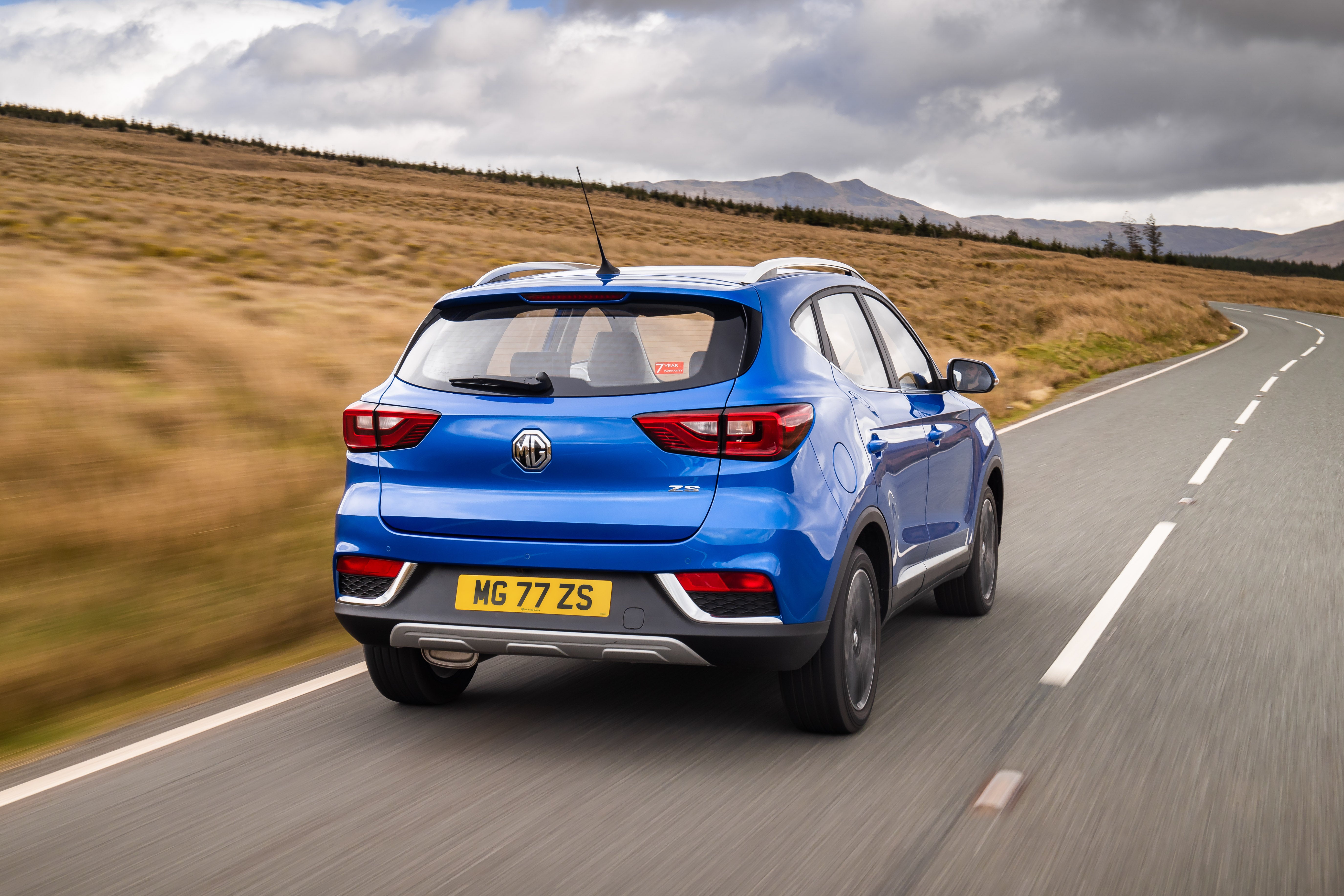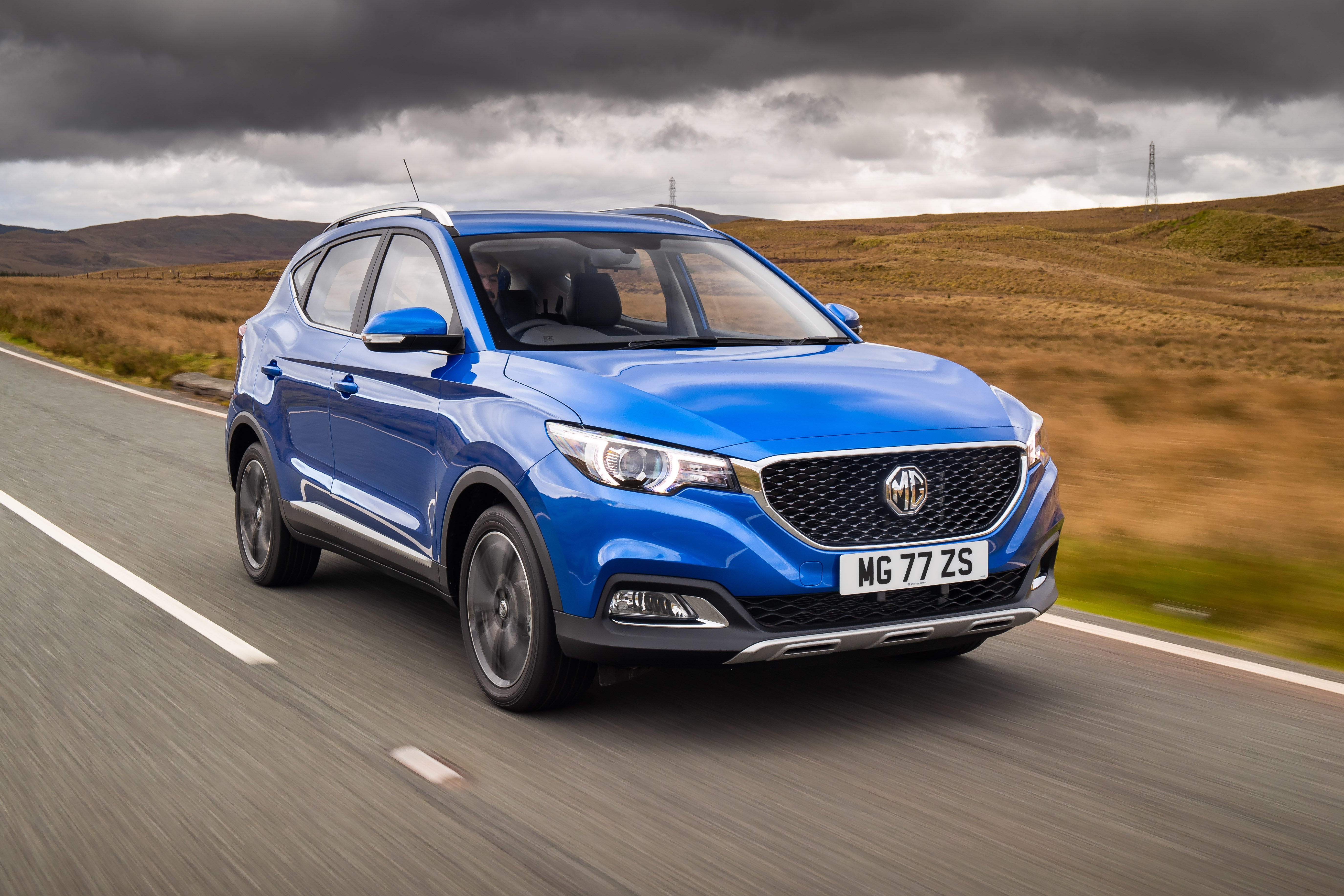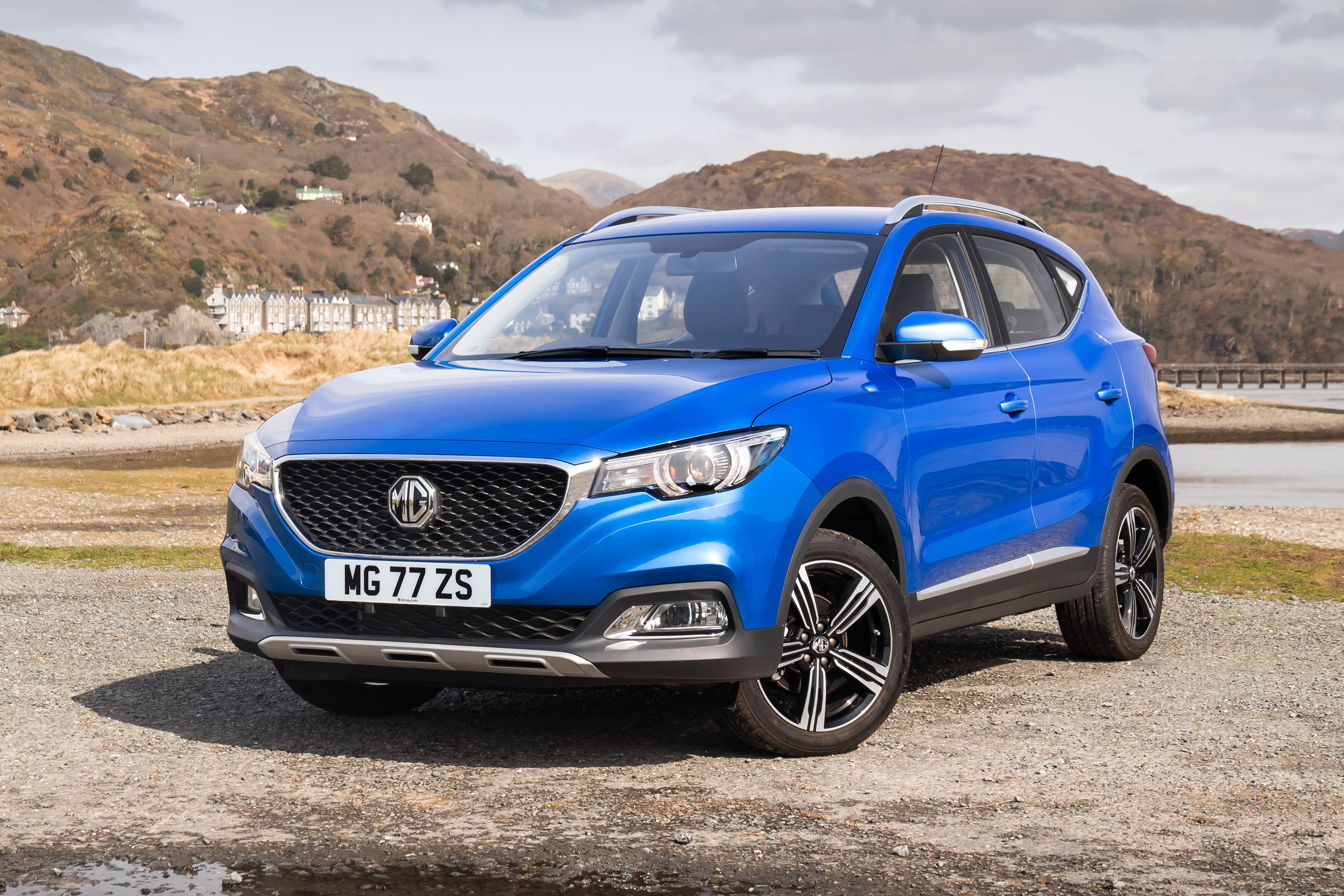 1/10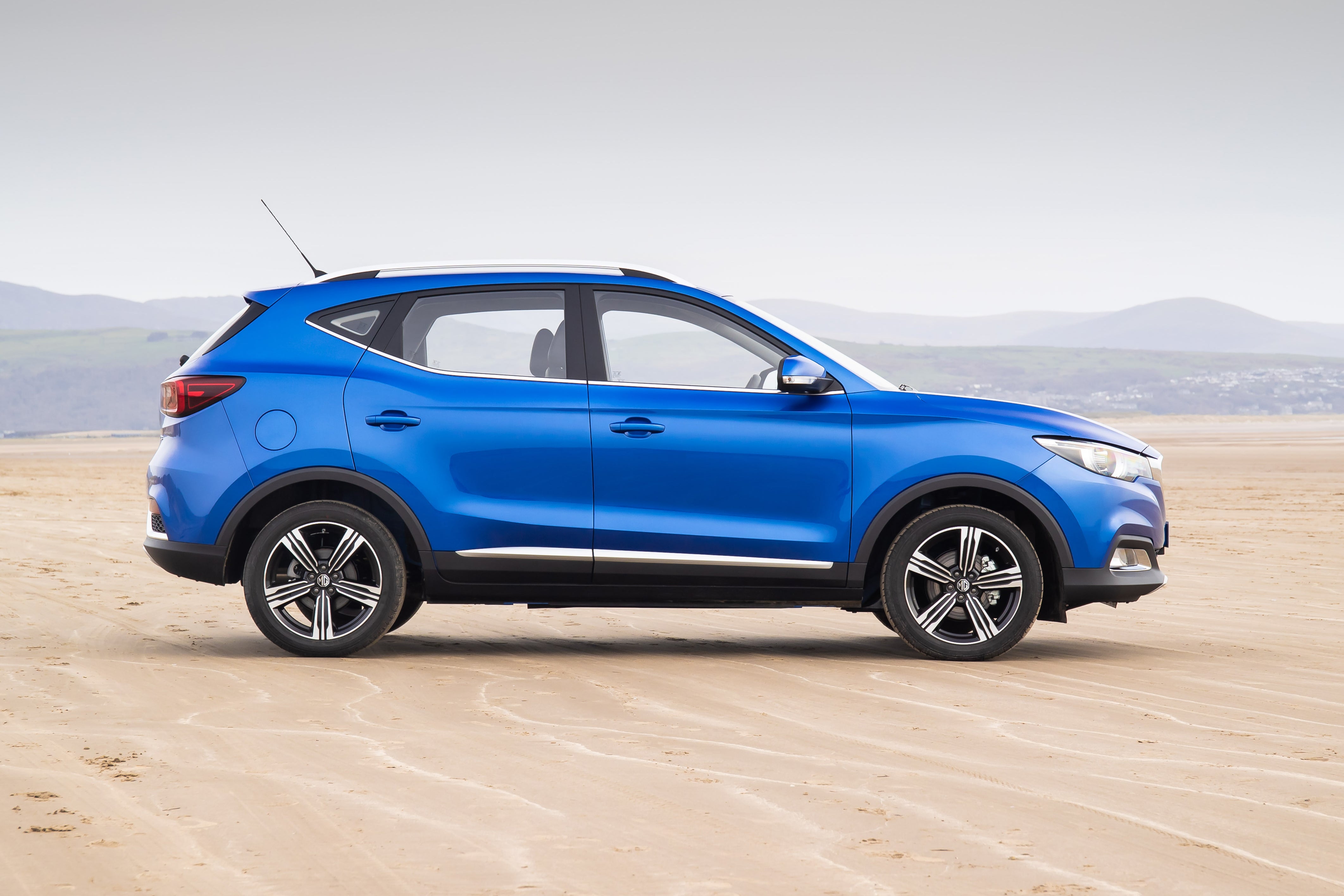 2/10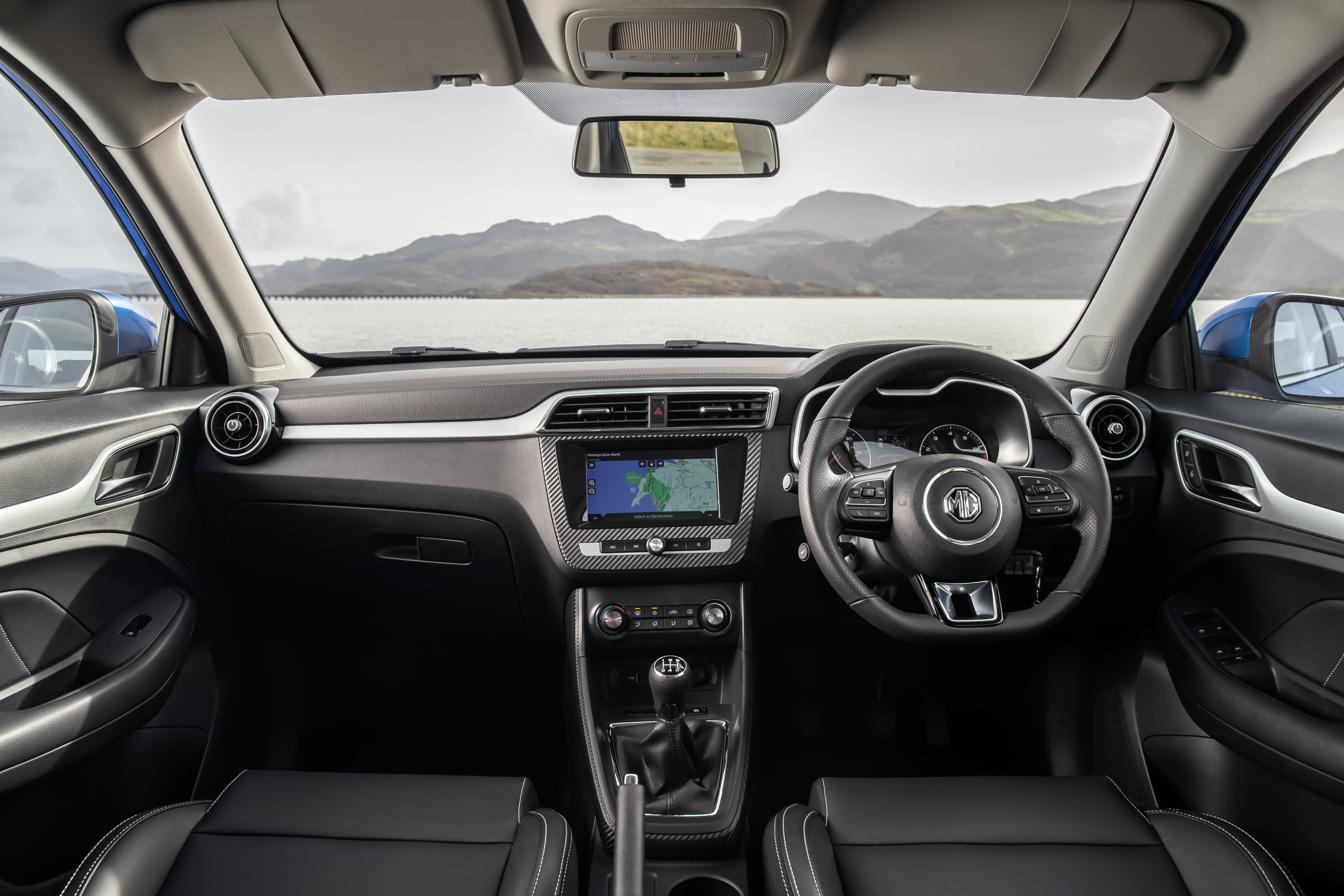 3/10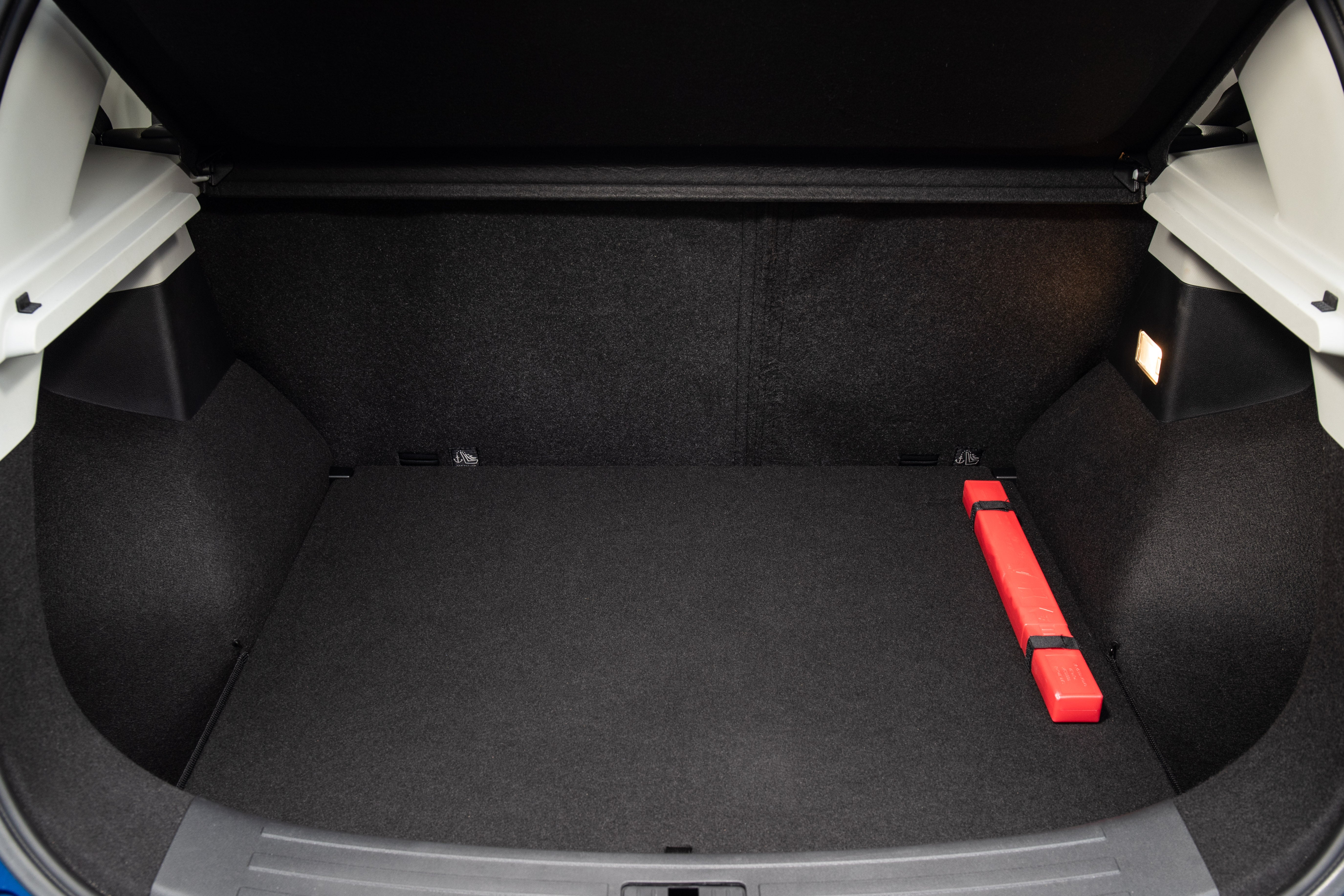 4/10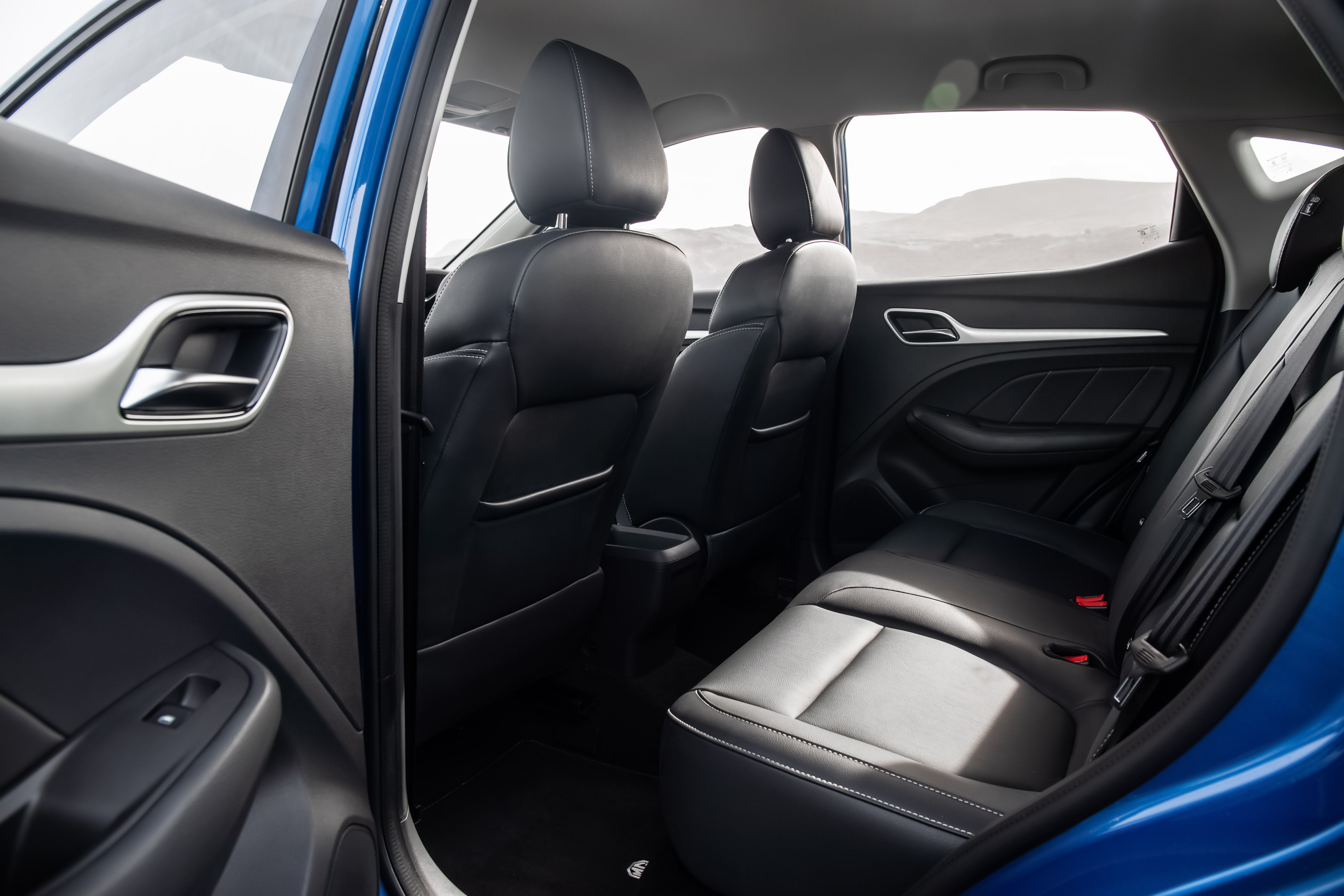 5/10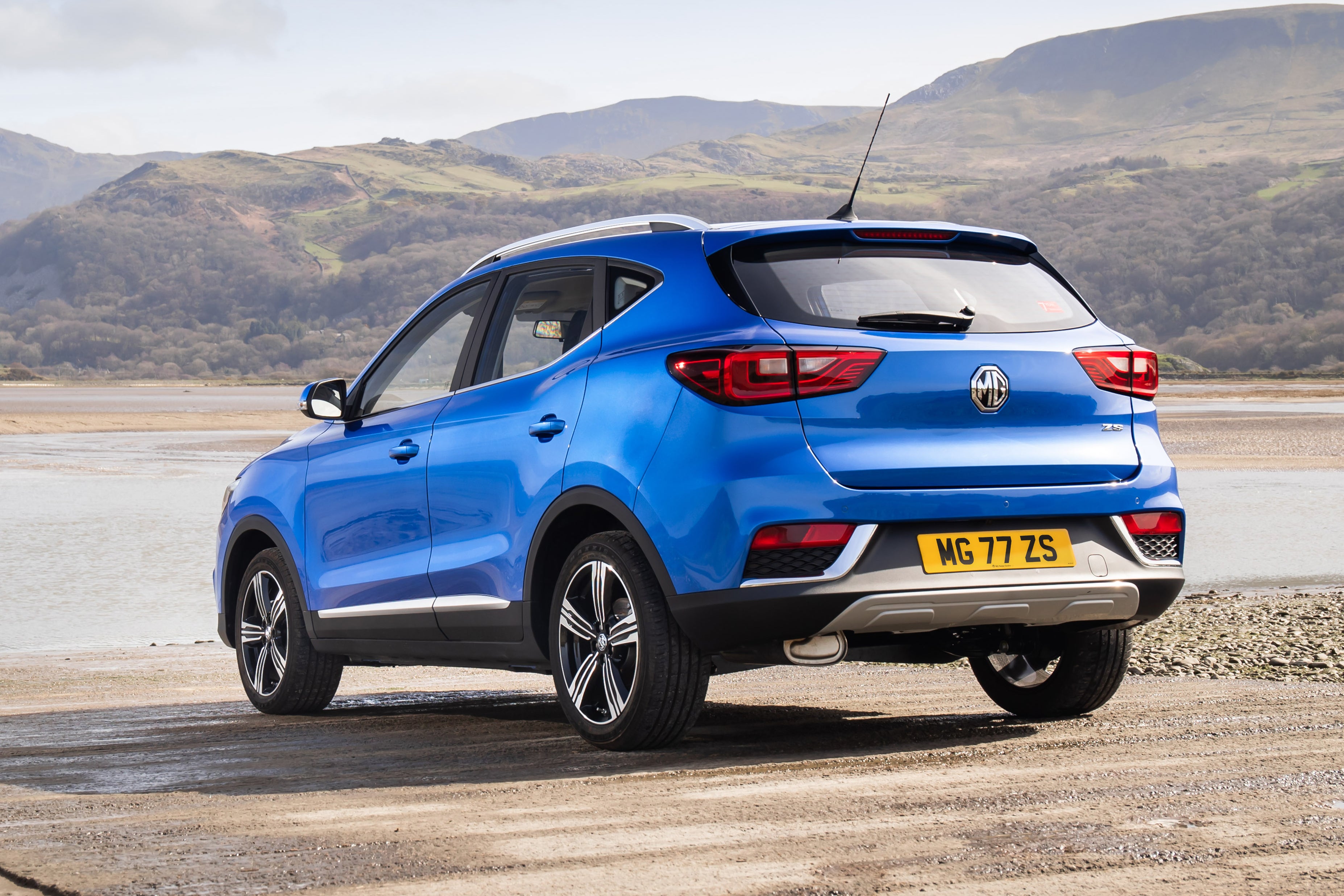 6/10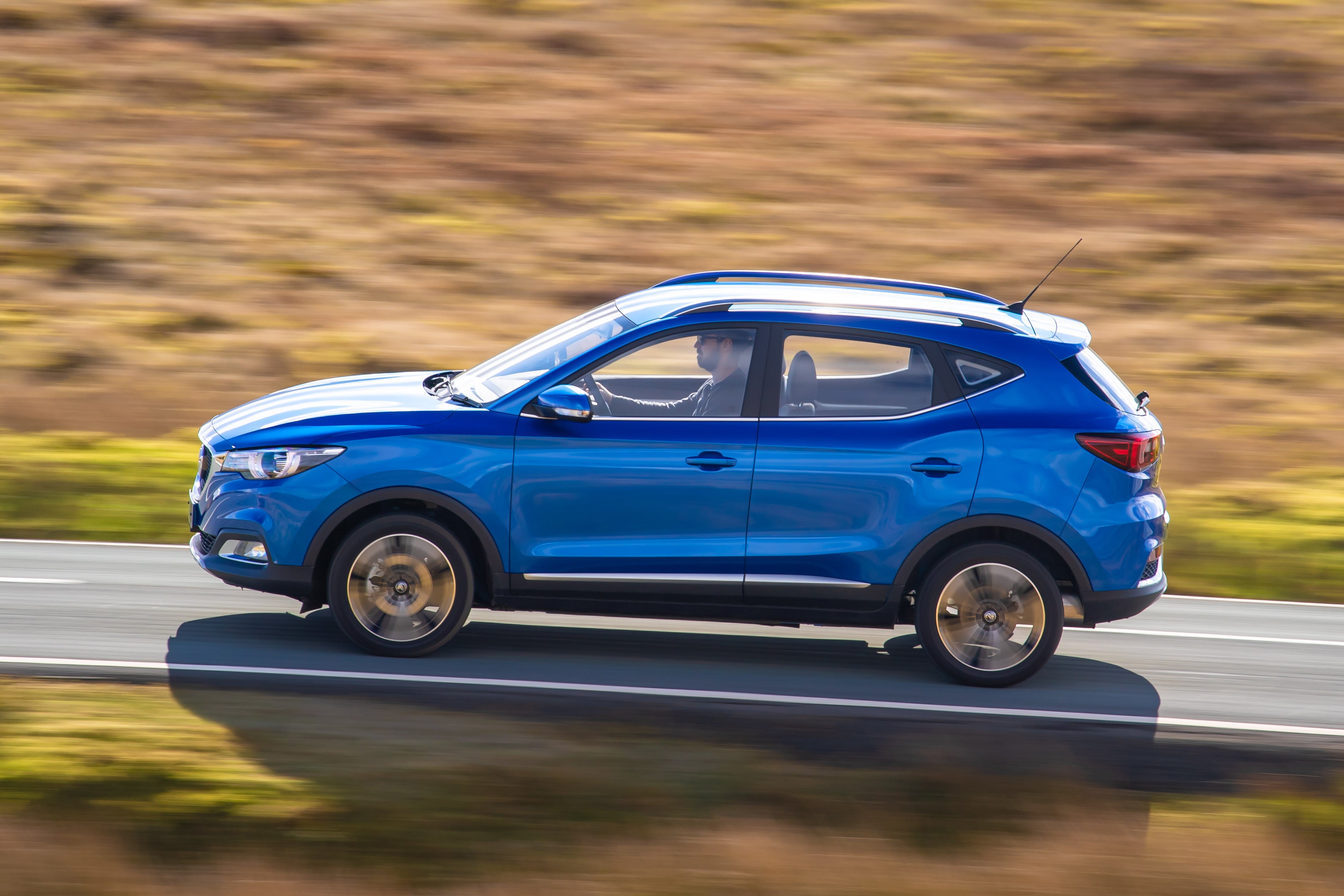 7/10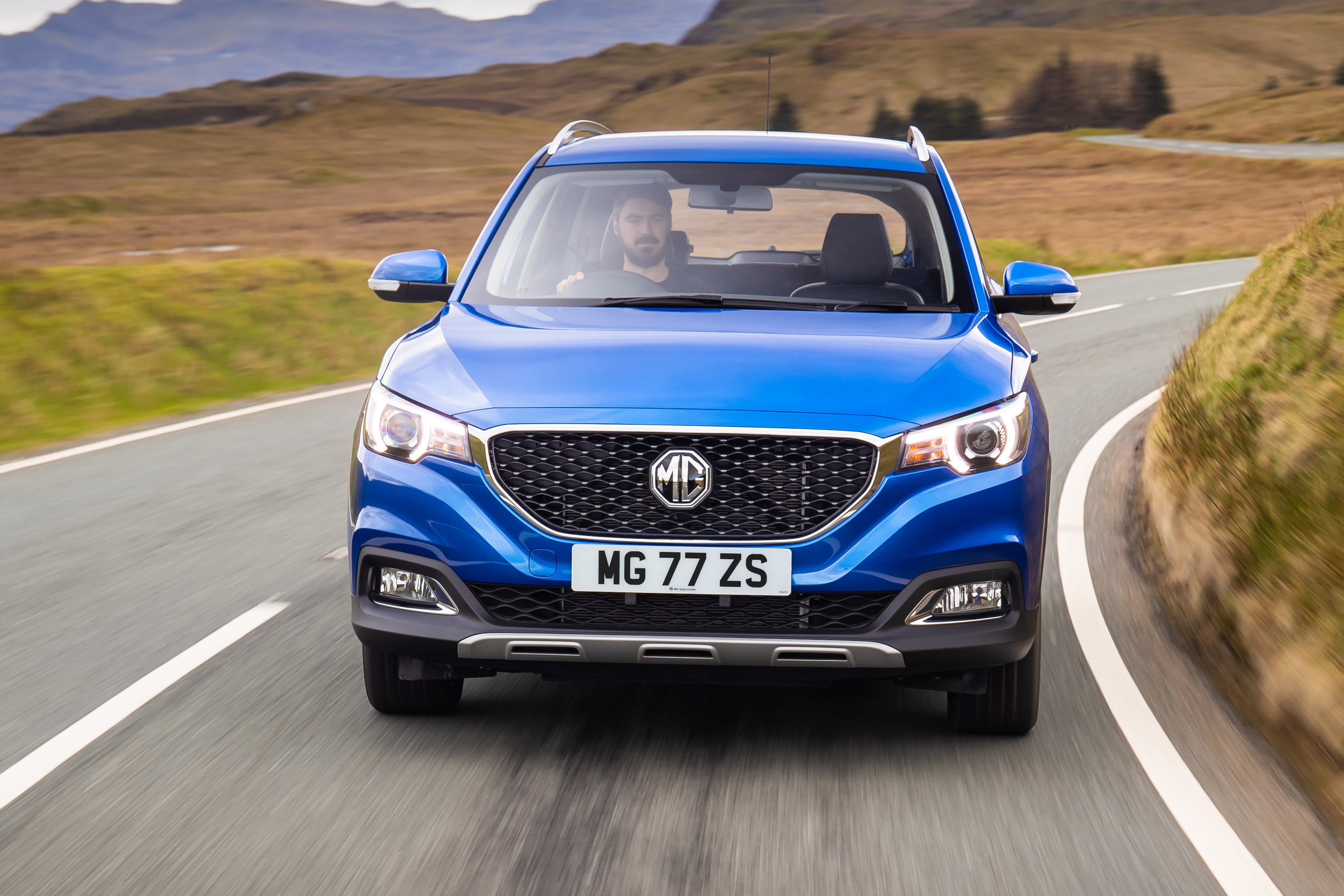 8/10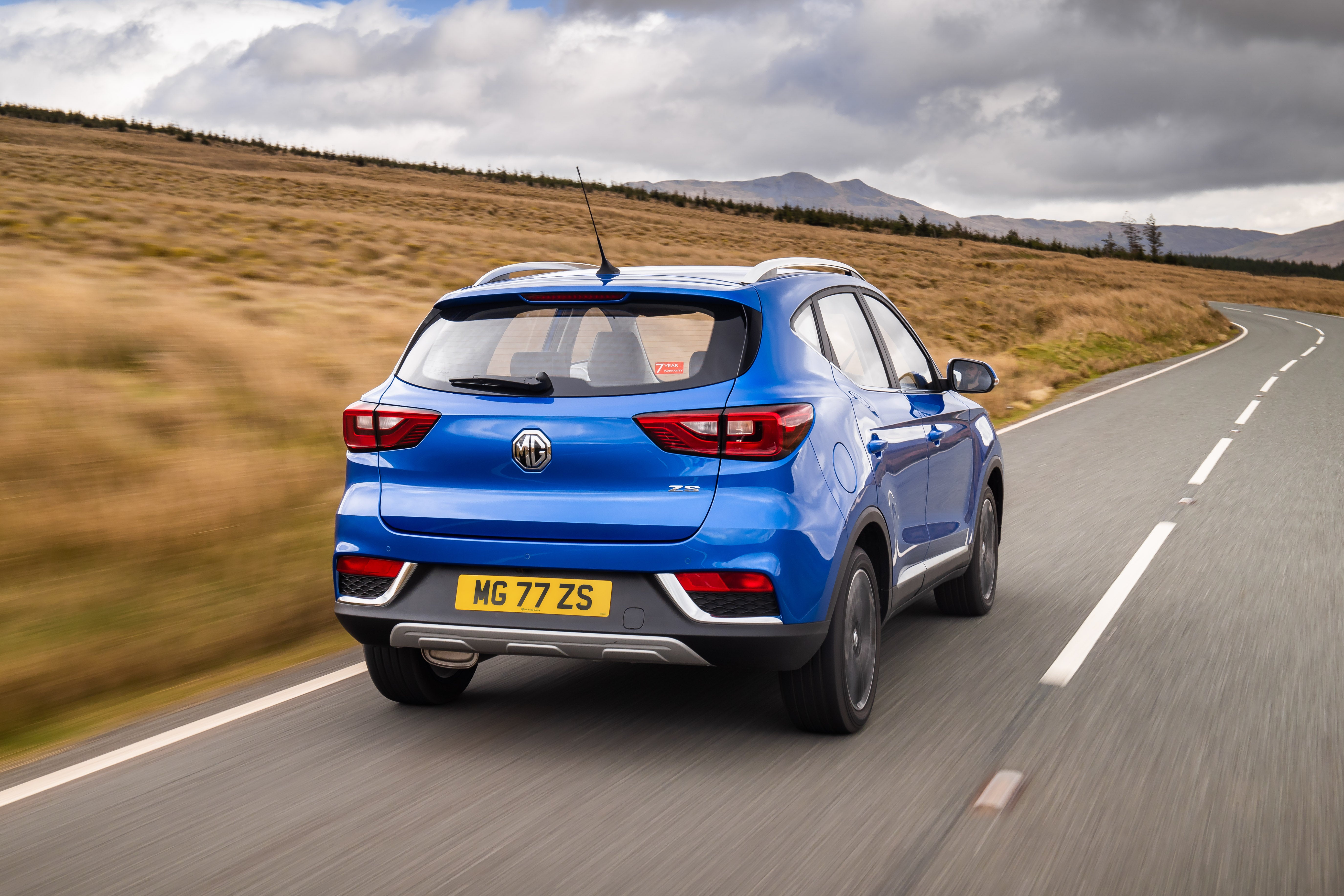 9/10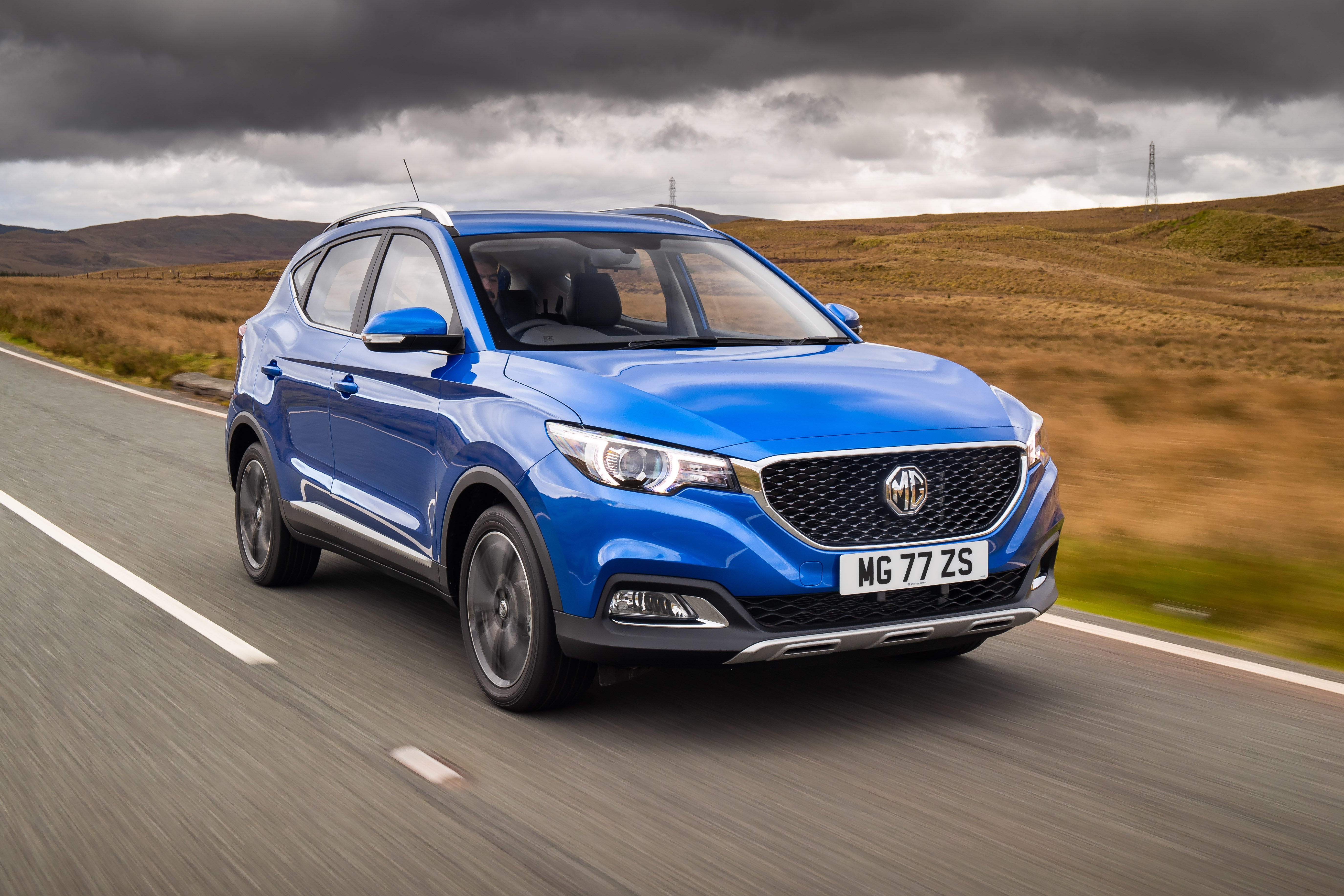 10/10
Launched in 2017

Crossover

Petrol, Diesel, EV
Launch year

2017

Body type

Crossover

Fuel type

Petrol, Diesel, EV

Written by
heycar editorial team

heycar rating
Budget crossover misses the mark
Best bits
Very affordable and practical SUV with lots of space
Comes with a seven year warranty as standard
High quality and easy to use infotainment system
Not so great
Feels cheap inside with some naff plastics
Not great to drive with poor steering and body roll
Won't hold its value
Read by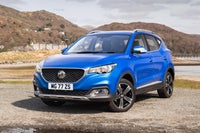 Overall verdict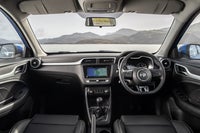 On the inside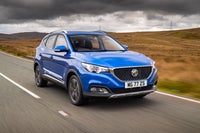 Driving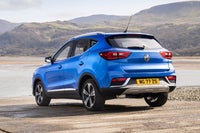 How much does it cost to run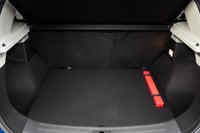 Prices, versions and specification
Overall verdict on the MG ZS
"The MG ZS is a budget crossover designed to deliver Nissan Qashqai-style space and equipment at a much lower price. Sadly that low price means corners have had to be cut and this soon becomes evident if you spend any time with the ZS."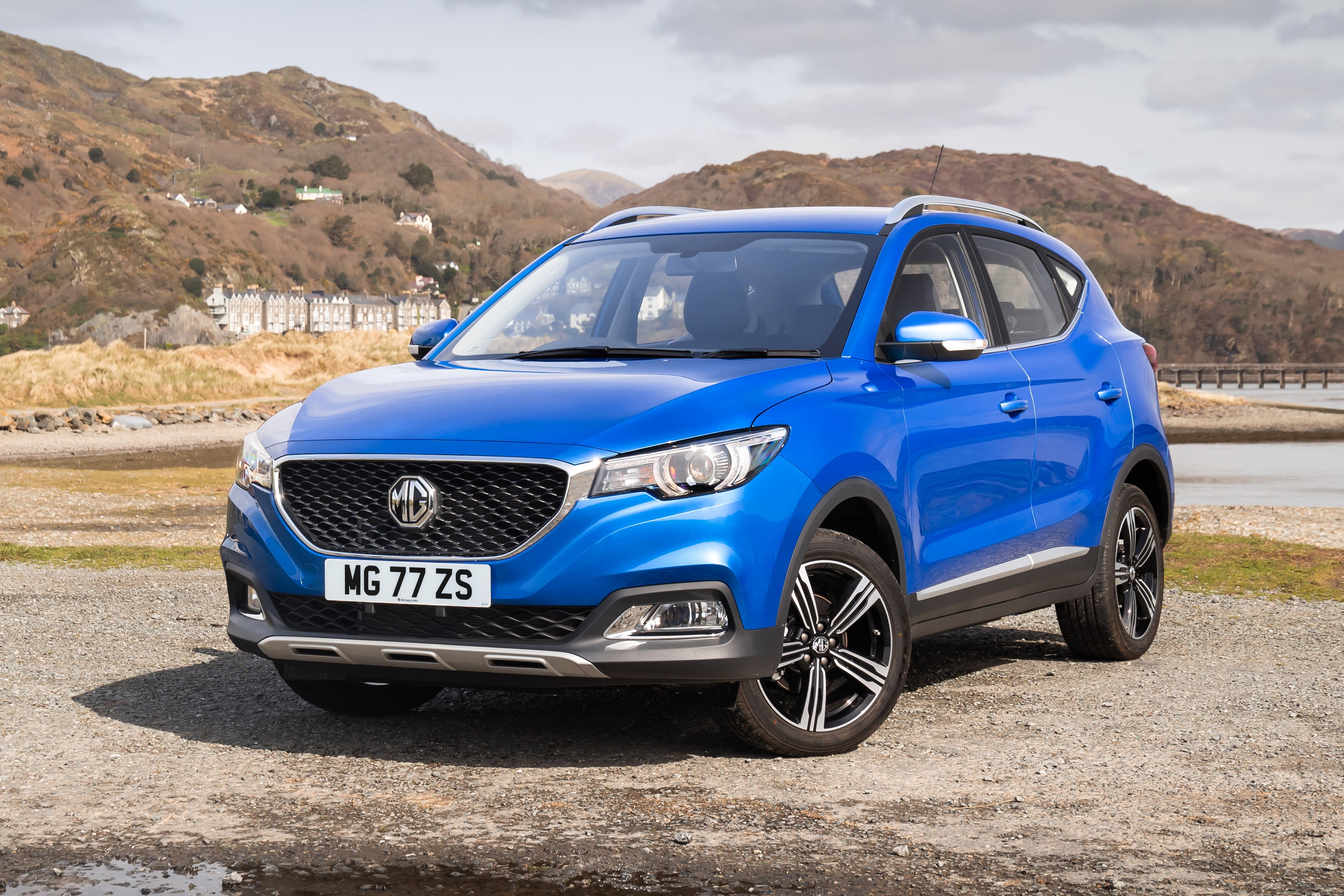 It's not to be confused with the Rover 45-based saloon from the mid-2000s (if anyone remembers that now…) plus of course MG is now a Chinese-owned brand. But what it does offer is a lot of space and neat styling without the big price tag.
It's of course not the only budget SUV around. There's the Dacia Duster and SsangYong Tivoli which both aim to offer the same value-based proposition. The MG isn't great inside though with a mismatch of materials and patchy quality.
There's a big question mark over the handling with the very odd steering that causes frustration. Driving in a straight line requires constant adjustments - a tiring process on long motorway journeys - while, around town and on rural roads, it feels stodgy.
So yes, you do have to forgive a few things from a budget car. There are quite a few shortcomings on the road but you get a lot of gadgets for your money. The MG ZS delivers on the equipment front (if you avoid the basic model).
The mid-level Excite gets alloy wheels and air conditioning, along with an eight-inch touchscreen with Bluetooth and Apple CarPlay support, though you have to go for the top trim to get navigation and a reversing camera.
MG has also started offering a new seven-year, 80,000-mile warranty with ZS, which should provide some peace of mind for buyers concerned about the reliability of a relatively small brand. Its mileage limit is tighter than the unlimited mileage offered with SsangYong's five-year warranty, but that won't be a problem for many private, low-mileage buyers.
The problem is that the competition offers the same budget crossover but does it better. The SsangYong Tivoli is the best example. It's more comfortable on the road and is available with the option of a diesel and all-wheel drive.
Greater appeal came in 2019 with the launch of the electric MG ZS EV.
Comfort and design: MG ZS interior
"There's certainly enough room in the MG ZS but the interior layout is dated and pretty uninspiring. Don't get us wrong, it's certainly functional, but you feel as though you could put any old badge on the steering wheel as it's so generic."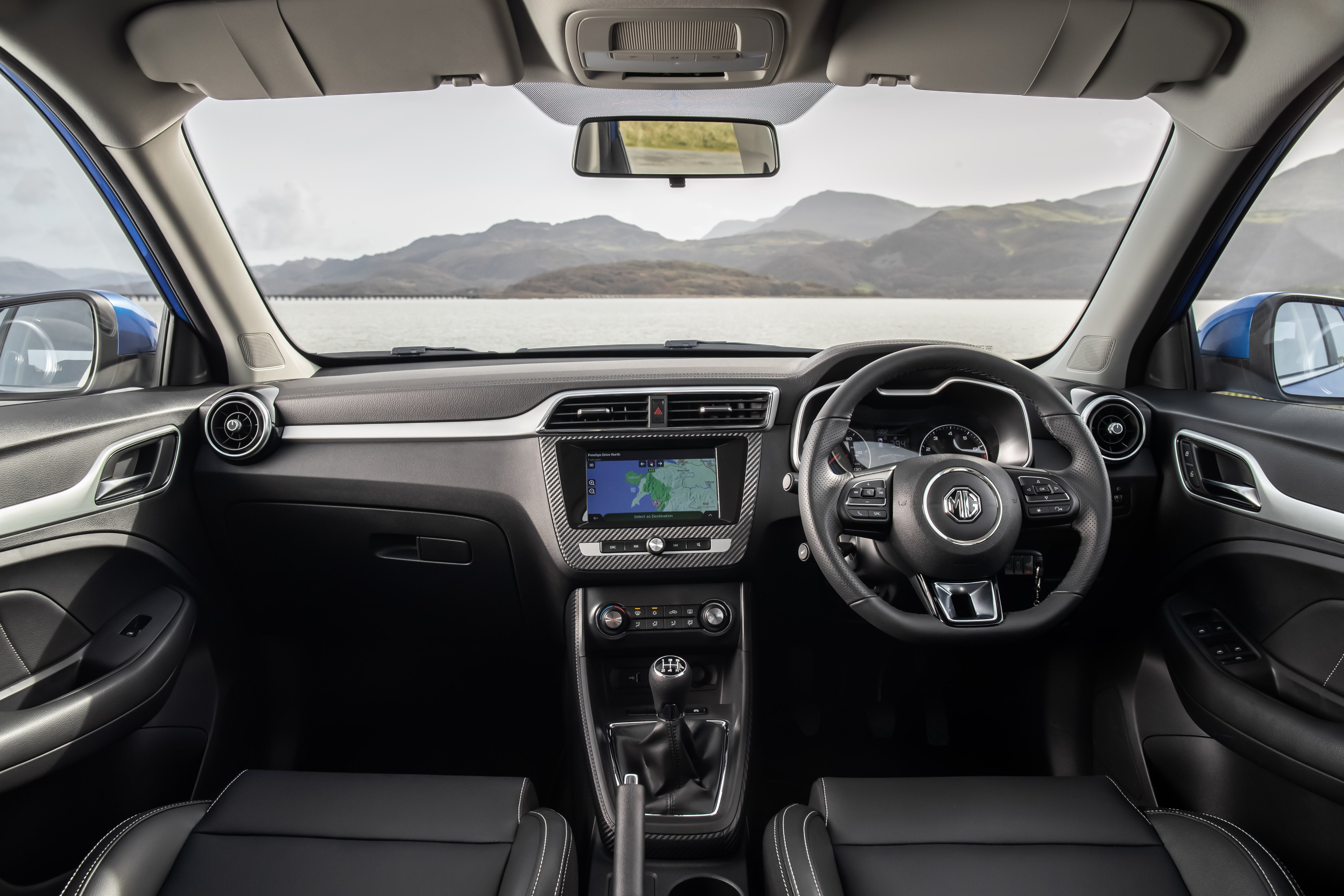 Maybe we're being a bit harsh here as there's not much wrong with the cabin of the MG ZS. The high seating position offers a good view around, so parking and judging the extremities isn't a problem. It's also easy to get comfortable behind the wheel although you can tell this is a budget car.
For instance, there's no reach adjustment on the steering column which taller driver's will find annoying. It's one of a number of areas where you can see how costs have been cut to keep the price down.
Handling and ride quality: What is the MG ZS like to drive?
"You expect a few shortcomings on a budget car, but the ride and handling of the ZS is really below par. MG says its engineers spent months tuning the ZS on UK roads, but the results are less than stellar. "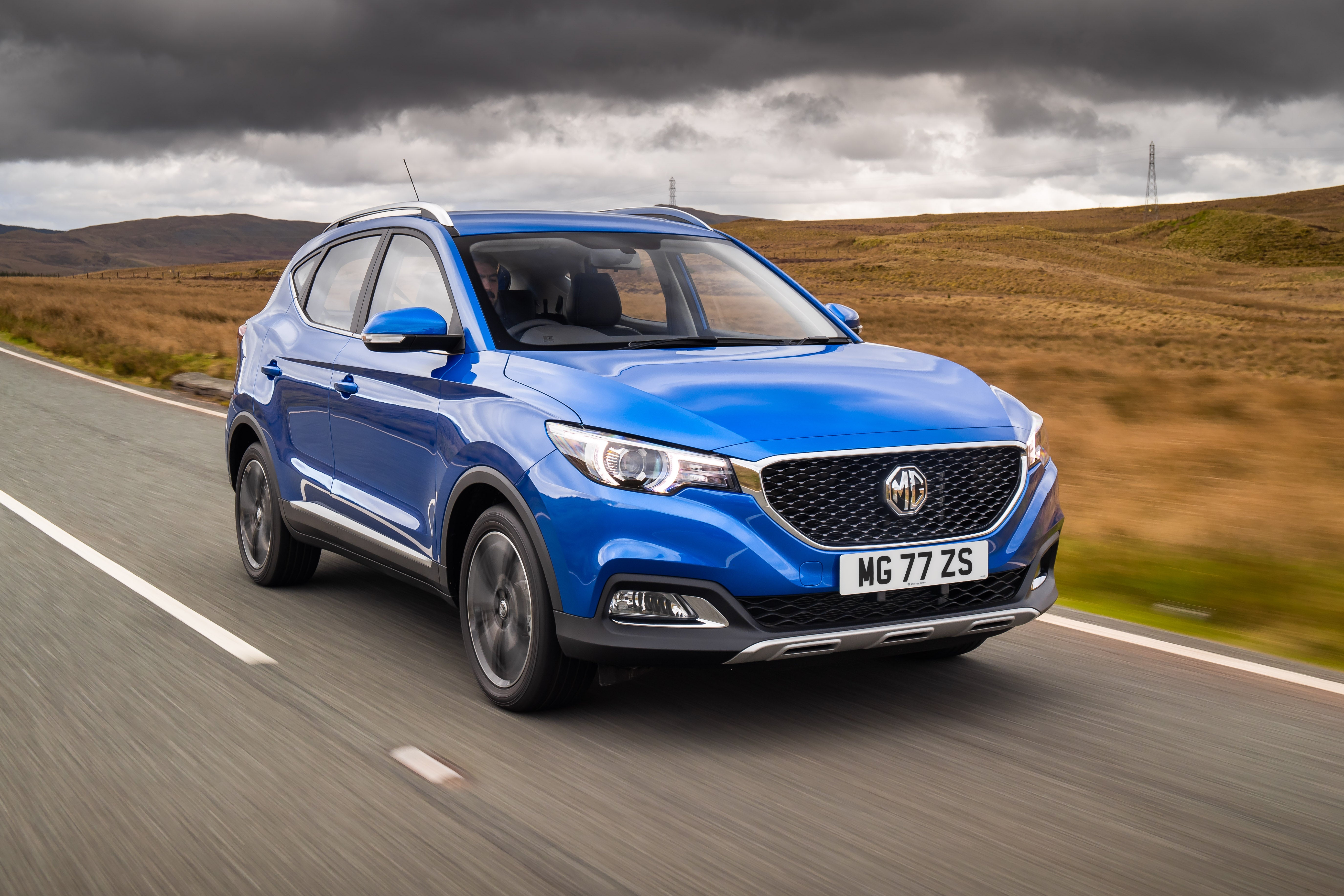 The ride quality is unsettled and uneven over broken surfaces and there's a lot of tyre roar. Potholes thump loudly into the cabin too. It doesn't ever feel harsh - but nor does it ever settle down properly. That would be fine if the handling was impressive, but it isn't.
The steering is woolly and imprecise and there's quite noticeable roll when changing direction suddenly -though it's not a major problem in sedate, everyday driving.
Despite that fact there is a surprising amount of front-end traction, so it's not a car that will pitch you into a ditch - but the experience of driving the ZS isn't exactly enjoyable.
MPG and fuel costs: What does a MG ZS cost to run?
"While the MG ZS doesn't have particularly outstanding official fuel economy figures, the good news is that you are at least likely to get close to them. It's the bigger 1.5-litre engine that actually proves more economical (as it's not turbocharged) and realistically you'll see around 42mpg."
The 1.0T GDI with the automatic gearbox isn't still reasonable at 40mpg but if it's economy you want, there's no diesel in the range, only an EV.
How much should you be paying for a used MG ZS?
"When it was first launched, the MG ZS started at just £12,500 for basic models and although buying from new prices have risen since then, it's still very affordable."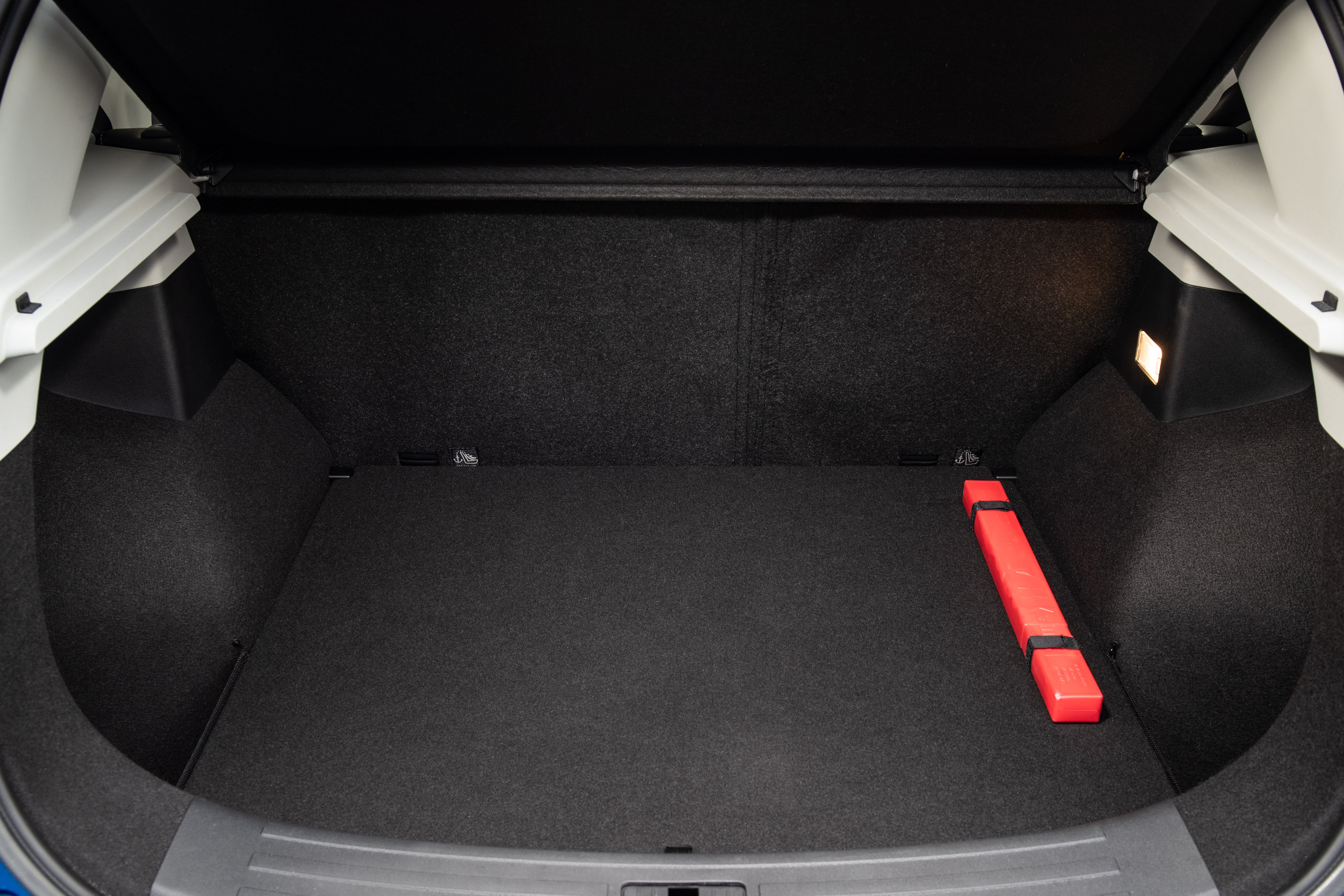 Around £11,000 will get you a 1.5 Excite model and there are plenty of low mileage cars around. There aren't huge numbers on the used market though so it may be a case of having to be patient if you want a particular model or colour.
Ready to get your top quality MG ZS?
All cars come with a warranty
Selected dealers only
All quality checked
MG ZS
105kW Exclusive EV 45kWh 5dr Auto
Perrys MG Huddersfield

Yorkshire, HD16AP
HP: £571.82/mo
Representative example: Contract Length: 36 months, 35 Monthly Payments: £571.82, Customer Deposit: £3,284.00, Total Deposit: £3,284.85, Total Charge For Credit: £1,981.37, Total Amount Payable: £23,880.37, Representative APR: 6.9%, Interest Rate (Fixed): 3.53%
MG ZS
1.5 VTi-TECH Exclusive 5dr
Richmond MG Southampton

Hampshire, SO151GY
PCP: £207.56/mo
Representative example: Contract Length: 36 months, 35 Monthly Payments: £207.56, Customer Deposit: £1,881.00, Total Deposit: £1,881.15, Optional Final Payment: £5,232.00, Total Charge For Credit: £1,836.75, Total Amount Payable: £14,377.75, Representative APR: 7.9%, Interest Rate (Fixed): 7.59%, Excess Mileage Charge: 4.8ppm, Mileage Per Annum: 10,000
Is the MG ZS right for you?
If you're after a crossover on a budget but don't want to buy something older that will potentially go wrong, the MG ZS makes a case for itself as a cheap but practical SUV. But in a similar vein to the Dacia Duster or SsangYong Tivoli, it's not going to impress many people at the local golf club.
It really comes down to price. If you can get an MG ZS cheap enough, it makes sense. Indeed you can get quite a bargain on the used market. For a certain generation, the MG badge still holds some prestige compared to say Dacia, but for many people it's simply another budget brand.
What's the best MG ZS model/engine to choose?
The MG ZS is very simple but it's the 1.5 Excite models to look out for. Excite is the mid-level model and comes with air con and parking sensors that the basic version lacks. It's the most popular model on the used market.
What other cars are similar to the MG ZS?
There's no shortage of crossovers on the market at the moment, SUVs are certainly flavour of the month, but if it's a budget model you want, the choice is more limited.
If you want something used that still has some of its warranty left look at a Kia Stonic or a Sportage - Kia models all come with a similar seven-year warranty. The only other manufacturer to offer this is SsangYong.
And speaking of SsangYong, it's the Tivoli that provides the stiffest competition for the MG ZS, with similar dimensions and pricing. The Tivoli does however provide more equipment, like-for-like, than the ZS. Leather upholstery, for example, is available in the mid-spec Tivoli EX model, while alloy wheels are standard even on the basic car. That's not the case with the ZS. There's also the bigger Tivoli XLV.
There is of course no shortage of crossovers on the market from the Dacia Duster to the Volkswagen T-Roc, but we'd suggest the Jeep Renegade, Fiat 500X and Suzuki Vitara as strong rivals for the MG ZS.
Quality and finish
The MG ZS is a practical choice but, while MG has clearly made an effort with the interior compared to previous models, this feels downmarket compared with more mainstream rivals.
Material quality is patchy so while there are soft touch materials here and there that manage to lift the ambience, little details like the scratchy, slippery plastic in the phone storage area are particularly disappointing and could have easily been improved without massive cost or effort.
Cars we've tested have had a series of rattles with steering wheels that have already become shiny despite just 5000 miles on the odometer. We have no doubt it's well screwed together but used models are already looking tired.
Infotainment: touchscreen, USB, nav and stereo in the MG ZS
While the interior may not be great, MG has got it right with its infotainment system. The touchscreen is the highlight of the cabin. The graphics on the 8.0-inch display are clear and easy to understand, while the touchscreen itself responds immediately to your fingers. This is one area where the MG feels very much up to date.
It's intuitive too, with a physical home button like a tablet PC or iPad to get back to the main screen. Even if you're not tech-savvy you're unlikely to have any trouble. As standard fit on all models, the system also has Bluetooth, DAB and Apple CarPlay if you're down with the kids. Unfortunately for the 15 million Android users in the UK, there's no Android Auto.
Space and practicality: MG ZS boot space
In terms of space and value, the MG ZS is quite an appealing SUV. In the back row, for example, there's more than enough room for two large adults to sit back and relax, thanks to generous levels of head and leg room.
The boot, too, is a decent size with 448 litres of capacity and a two-level floor fitted as standard. Access is a bit tricky - there's a high lip, but it can carry much bulkier items than a Nissan Juke. Admittedly, it's narrow between the wheel arches, but it's still large enough for the weekly shop and a pair of large suitcases.
What engines and gearboxes are available in the MG ZS?
There are just two engines in the MG range to pick from – a 1.0-litre turbocharged petrol or a 1.5-litre petrol. The latter actually has less power (as it doesn't have a turbo) but it's actually the better engine as it's quieter and feels quicker.
The 1.0T GDI comes with a six-speed automatic which is fine around town but coarse under acceleration and has poor in-gear performance for overtaking or joining faster roads.
If you want a manual, stick with the 1.5 VTI. It actually has less pulling power than the 1.0T GDI but it's not hampered by an automatic. The five-speed manual may not be the last word in sophistication (and the engine feels very old-school) but both suit the ZS better than the smaller turbo.
There's no diesel option or four-wheel drive, but MG does have an EV version which has its own dedicated review.
Refinement and noise levels
The poor quality ride of the MG ZS does little for refinement. It clunks over potholes and bumps, which sends vibrations through the cabin. This never feels anything more than a cheap car. It's marginally better on the motorway but here there's the issue of noise.
Noise from the tyres competes with wind noise to see which will intrude the most. Like the rest of the car, it feels very dated in terms of refinement.
Safety equipment: How safe is the MG ZS?
The MG ZS fared poorly when it was crash tested by the bods at Euro NCAP in 2017, receiving just three stars out of five. However, much of that was down to its lack of safety assist systems rather than a fundamental issue with the structure.
The adult safety rating is 71% but it's the 51% child safety rating which will concern parents. The crash test showed poor protection for the neck of the 10 year dummy while protection of the chest and neck of the 6 year dummy was weak.
There are at least front, front side and curtain airbags along with an anti rollover system as part of the stability control. All models have hill hold assist too.
Insurance groups and costs
Being a budget car, the MG ZS is cheap to insure with the 1.0-litre models group 10 and the 1.5-litre versions in group 11 which means low premiums, especially if you have maximum no claims bonus and are keeping it on a driveway. It won't cost any more to insure than a Dacia Duster.
VED car tax: What is the annual road tax on a MG ZS?
The ZS was launched in late 2017 so falls under the latest VED system introduced in April of that year, This means you'll pay £150 a year for your VED regardless of what petrol model you choose. With low list prices there's no danger of worrying about the showroom tax for cars with a list price of £40,000 or more.
Trim levels and standard equipment
The entry-level Explore models have 15-inch steel wheels, fabric seats and no air con although there are chrome window surrounds, four-way manual seat adjustment, tilt-adjust steering column, a radio, trip computer and Bluetooth.
Excite is the most popular and has 17-inch alloys, a leather steering wheel with audio controls, heated and electric mirrors, air conditioning, touchscreen with Apple CarPlay, parking sensors, remote central door locking, Bluetooth integration, cruise control and roof rails.
Exclusive gets 17-inch diamond cut alloy wheels, leather style upholstery, navigation, reversing camera and sensors, leather steering wheel with audio controls plus cruise control.
Learn more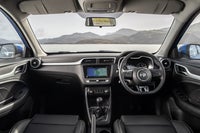 On the inside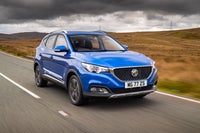 Driving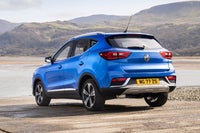 How much does it cost to run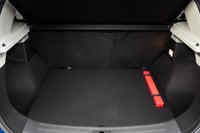 Prices, versions and specification
Ask the heycar experts:
common questions
Who makes the MG ZS engine?
Both the 1.0-litre T GDI petrol and the 1.6-litre petrol engines are a joint development between MG and General Motors.

Answered by
heycar editorial team
Is the MG ZS a good car?
The MG ZS is certainly very affordable so if you're after a crossover on a budget but don't want to buy something older that will potentially go wrong, it makes a case for itself as a cheap but practical SUV. However, many other similar sized crossovers are much better, but also more expensive.

Where is the MG ZS made?
MG is owned by Chinese firm SAIC Motor Corporation and the MG ZS is built at the firm's Zhengzhou Plant.

Reviews of similar cars
Quality checked, all cars less than 8 years old and warranty included
Looking for other MG cars?
Quality checked, all cars less than 8 years old and warranty included