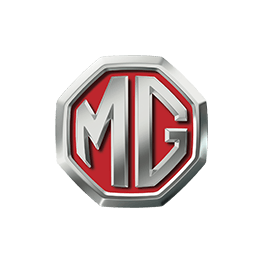 MG ZS EV Review

Written by
heycar editorial team

heycar rating
Cheap but smart electric SUV
Best bits
Sensational value for money
Incredibly practical for a family
Surprisingly good on interior quality
Not so great
Limited range compared with many EV rivals
Rather clumsy touchscreen system
Not awfully quiet for an EV
Read by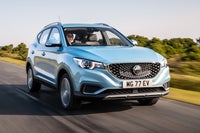 Overall verdict
On the inside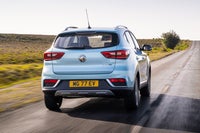 Driving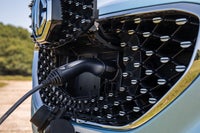 How much does it cost to run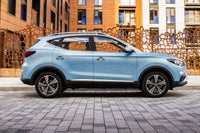 Prices, versions and specification
Overall verdict
"Compared with other EVs, the MG ZS EV is sensational value for money considering the amount of space, practicality, creature comforts and safety technology you get for such a comparatively affordable price. It's not bad in most other areas, either, although do bear in mind that it has a more limited range than many EVs."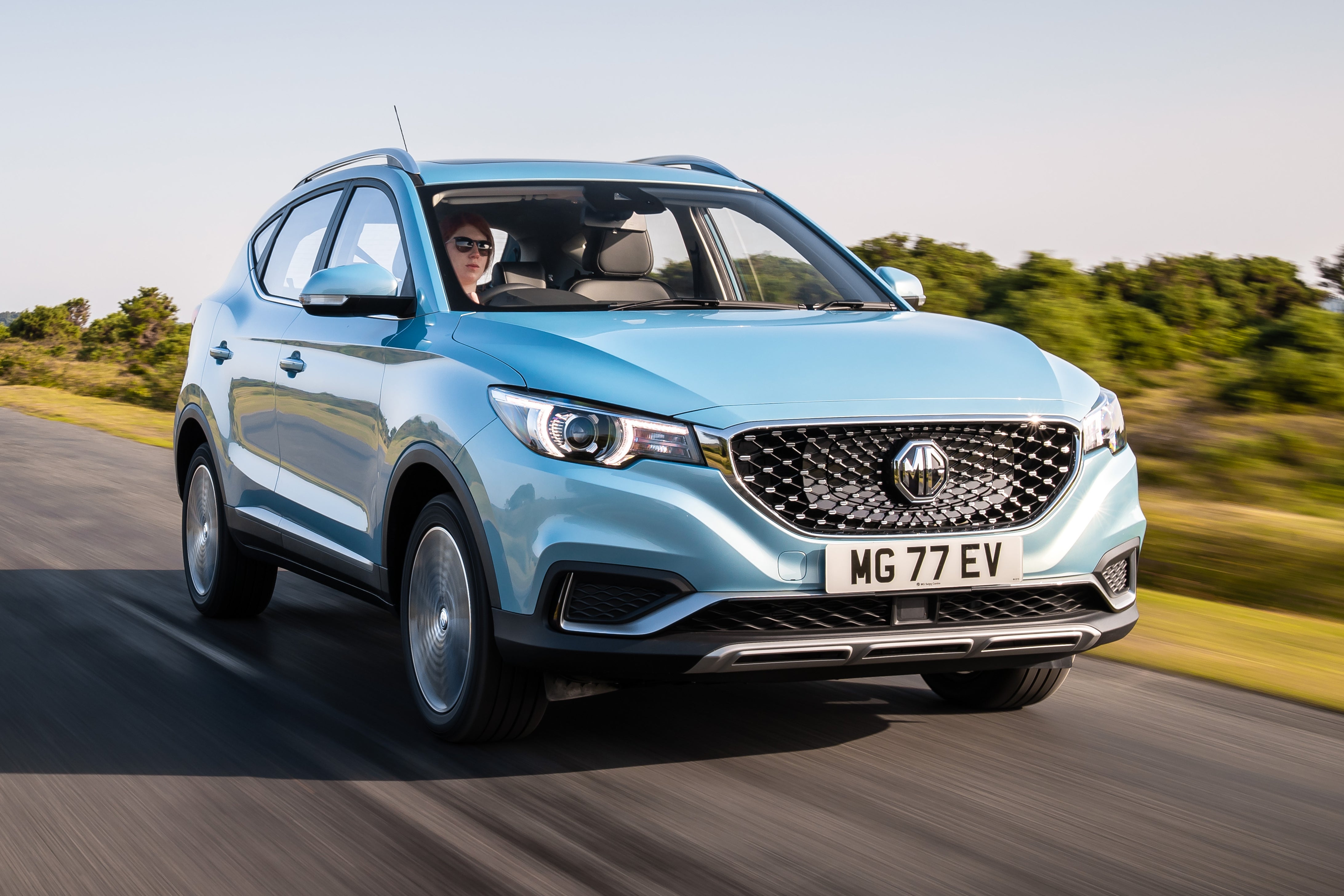 We won't take you through every footnote of MG's complex and convoluted history. Suffice it to say that this once-desirable British sports car maker found itself in a bit of strife a few years back under Rover's ownership, and was then bought (as part of its parent company) by a Chinese firm that now builds and markets low-volume budget cars under the MG brand. There we go, you're up to speed.
It's fair to say that the current crop of products offered by modern-day MG represents a fairly motley bunch. There's no denying their affordability, but each one has significant weaknesses in other areas that limits its appeal to the mainstream car buyer. It's also fair to say that the MG ZS is probably the most well-rounded of the lot, so if the company was going to choose any of its cars to make the firm's first foray into the electric vehicle (or EV) marketplace, then that'd be the one to go for. Happily, that's exactly what happened.
The result is the ZS EV, and it really isn't what you might expect from an unabashed budget brand. It looks good, with no awkwardness or fussiness in its styling.
The interior is nice, with plenty of high-grade materials and some thoughtful, attractive finishes. It's absolutely packed with modern-day technology, with an all-encompassing infotainment system, loads of standard luxury kit and a suite of safety aids that includes most of the latest clever systems. Seriously, this does not feel like the bargain-basement product that you've probably already written it off as.
Perhaps even better, it's big. Compare it to other EVs of a similar ballpark price (although in reality, none of them can match the MG's incredibly low price), a collection of superminis and supermini-sized SUVs, and this Qashqai-sized family car absolutely blows them away. Even by the standards of similarly sized rivals, this is a roomy car, with loads of space in any of the five seats, a big boot and a few family-friendly touches to keep life easy.
You won't find too many signs of cost-cutting on the road, either. Sure, it's not the last word in either ride comfort or handling prowess, but it does a thoroughly acceptable job in both areas, and thanks to the strong, responsive performance you get from the car's 143PS electric motor, it's a very easy and relaxing car to drive. It's reasonably quiet compared with a regular combustion-engined car, too, although with a slightly whiny motor and plenty of wind and road noise, it's not as quiet as most other EVs. Well, you can't have everything.
Other gripes? Well, the infotainment system is rather glitchy and occasionally confusing to use, while more steering adjustment would come in handy. More critically for EV buyers, though, many rivals have its official range figure of 163 miles beaten fairly easily, and this figure will inevitably be a lot lower in the real world. That limits the car to short-haul use only, and anyone who needs more versatility from the car will need to look elsewhere.
However, if your regular journeys - school runs, short-hop commutes, trips to the shops - fall into the MG's window of operation, and your family has access to another more conventional family car for longer weekend trips, then this is a very affordable - and actually very pleasant - way of getting around during the week.
Comfort and design
"The layout of the ZS's dashboard is very conventional, meaning that everything sits where you expect to find it. Touchscreen infotainment system at the top of the centre console, physical air-con controls underneath (a good thing, since you don't have to delve into complicated touchscreen menus simply to change the cabin temperature), a few other bits and bobs below those, and very little else."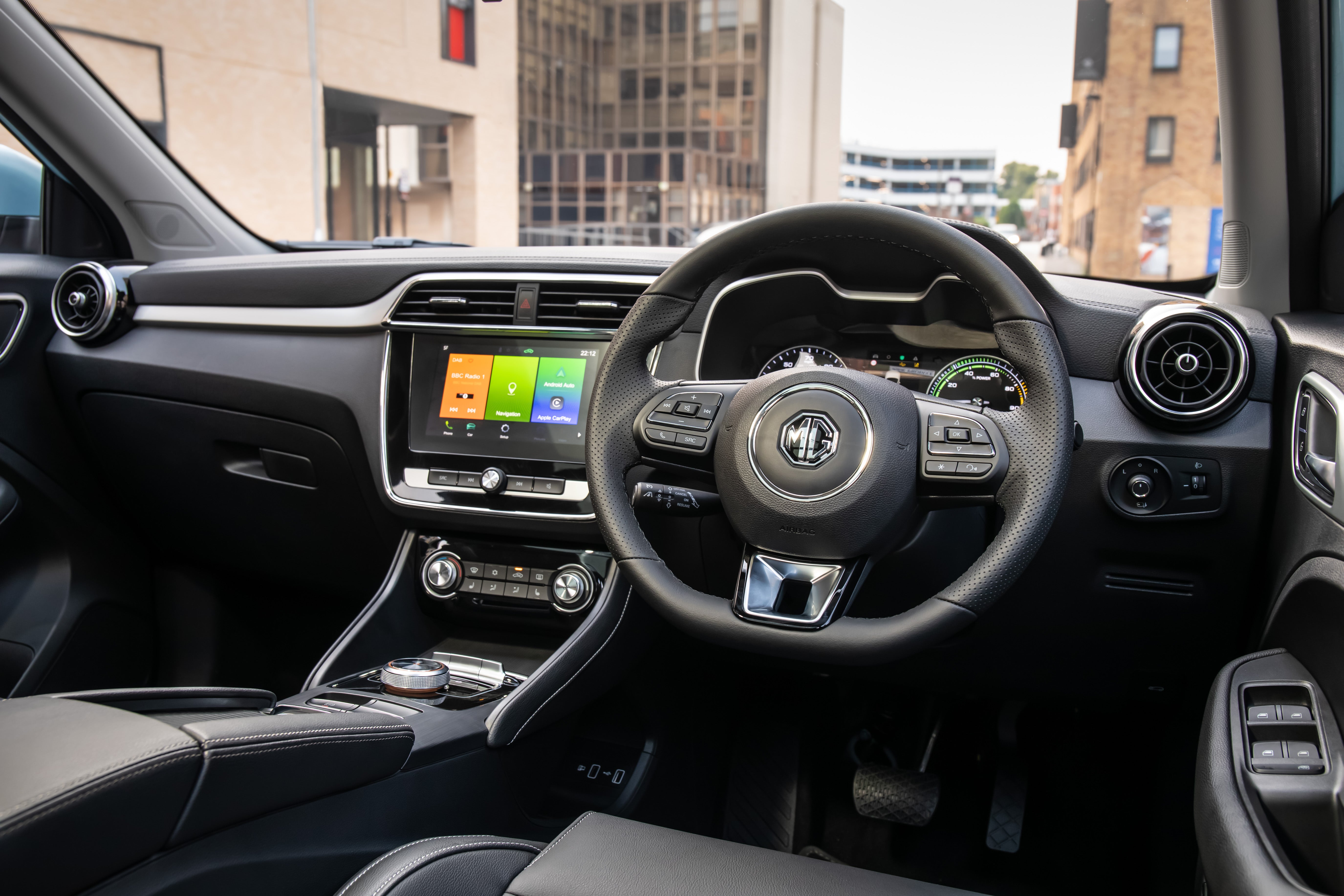 This simplicity means it's very easy to locate and to use everything, while the instrument dials are also clear and simple to understand. There are one or two foibles. The steering wheel has a variety of buttons, some of which don't appear to do anything - for instance, one button is clearly marked as operating the voice control, which the ZS doesn't actually have - and it makes you wonder what they're doing there at all.
The seats are soft and squashy, but supportive enough, and the driver's seat moves up and down (electrically in the Exclusive version) to help you get comfy. So does the steering wheel, but it doesn't move in and out, which might limit how comfortable you can make yourself at the wheel.
Visibility is no problem at the front of the car, but at the rear, thick window pillars obscure your over-the-shoulder view. Happily, all versions get rear parking sensors, while the Exclusive also adds a reversing camera, along with rear cross traffic alert to help prevent you backing out of a parking space into traffic.
Handling and ride quality
"While the ZS doesn't exactly dazzle in this area, it does a really solid job, especially considering its bargain pricetag compared with rivals."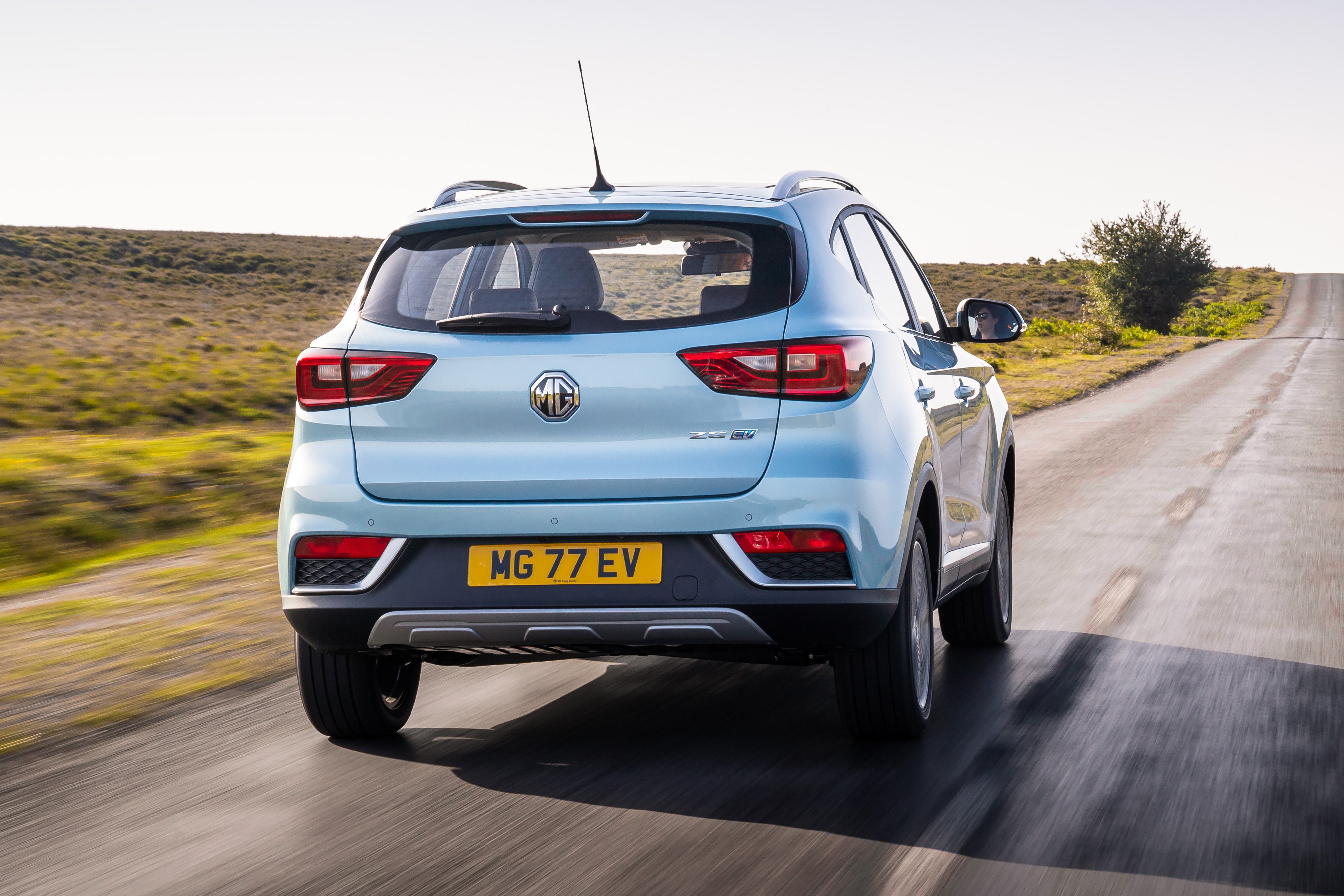 Its soft suspension does a very presentable job of mopping up ripples and ruts at low speed, and while sharp-edged potholes present a bit more of a challenge, they're usually dealt with fairly effectively. You will feel the body bouncing around slightly over dips and crests, or even over a briskly taken speed bump, but although vertical movement isn't as well controlled as it is in some rivals, it's nothing that you or your passengers will find unsettling.
The soft suspension results in a bit of body roll when you're cornering, although again, it won't be unsettling if you keep your speed moderate. Not that the car ever encourages you to pick up the pace, mind. Grip levels are fine, but the steering feels slow and artificial, while the weight of the car means there's little satisfaction to be gained from flinging it about.
There are different driving modes to play with, the sportier ones of which sharpen up throttle responses and require less pressure on the pedal for brisk acceleration, while also dumping a bit more weight into the steering. However, they don't do much to make your driving any more enjoyable. It's much better to just sit back, relax, and adopt an I'll-get-there-when-I-get-there approach.
Charging times and costs
"The ZS EV's charging socket is of the common CCS (combined Charging System) variety, so it'll be compatible with most AC and DC charging stations around the UK. The car comes equipped with a Type 2 charging cable as standard, along with one for a three-pin domestic socket, but we would only use this in emergencies as regular use isn't good for your home's electrics. A full charge will take absolutely ages, too."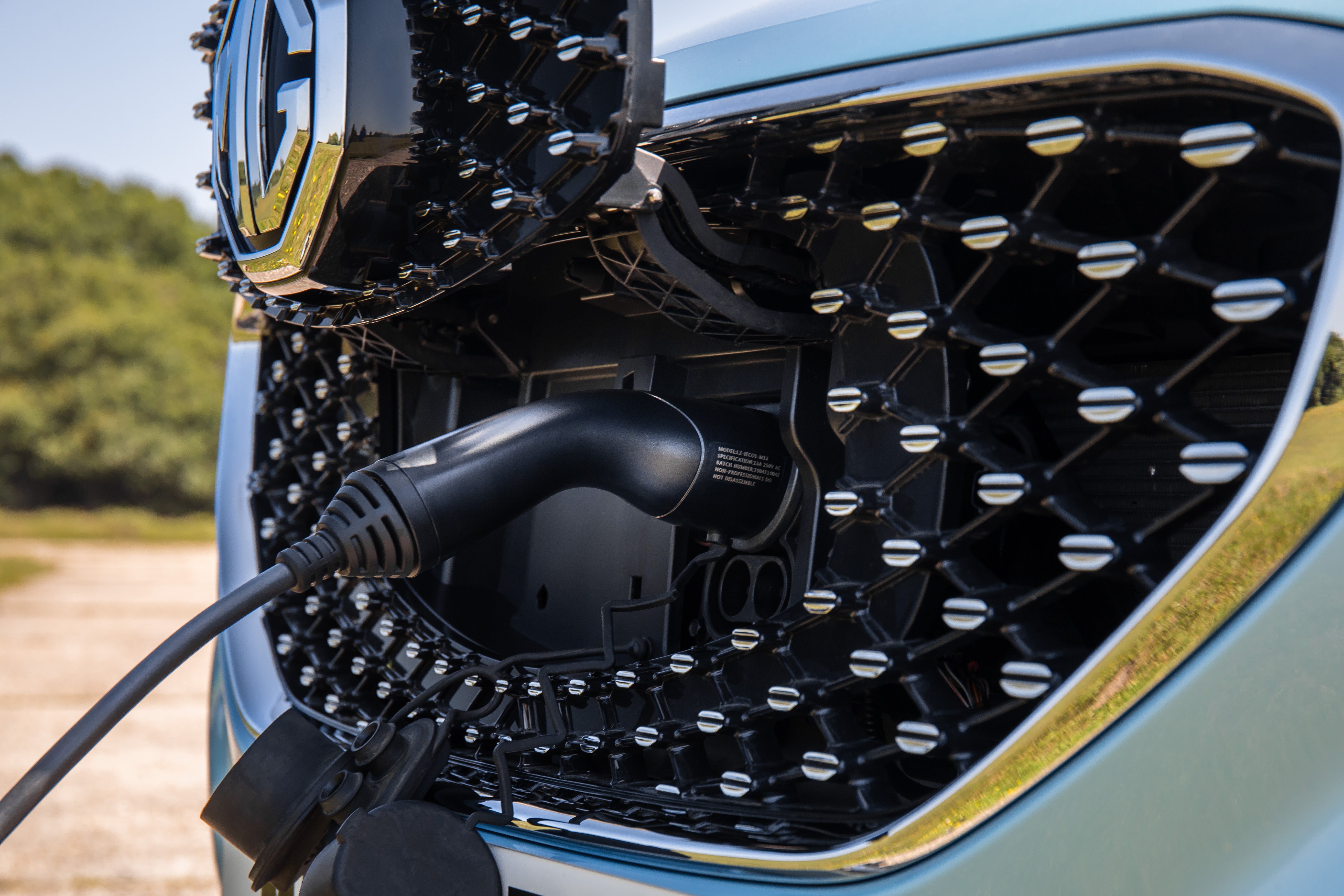 Install a 7kW wallbox charger at your home, which most buyers will, and a full juice-up takes around six and a half hours. It'll probably cost you less than a fiver if this takes place overnight when electricity costs are cheaper. Find yourself a 50kW public rapid charger, and you can replenish 80% of your charge in just 40 minutes.
How much should you be paying for a used MG ZS EV?
"At the time of writing, prices for brand new ZS EVs stood at around £28,500 for the Excite and £31,000 for the Exclusive."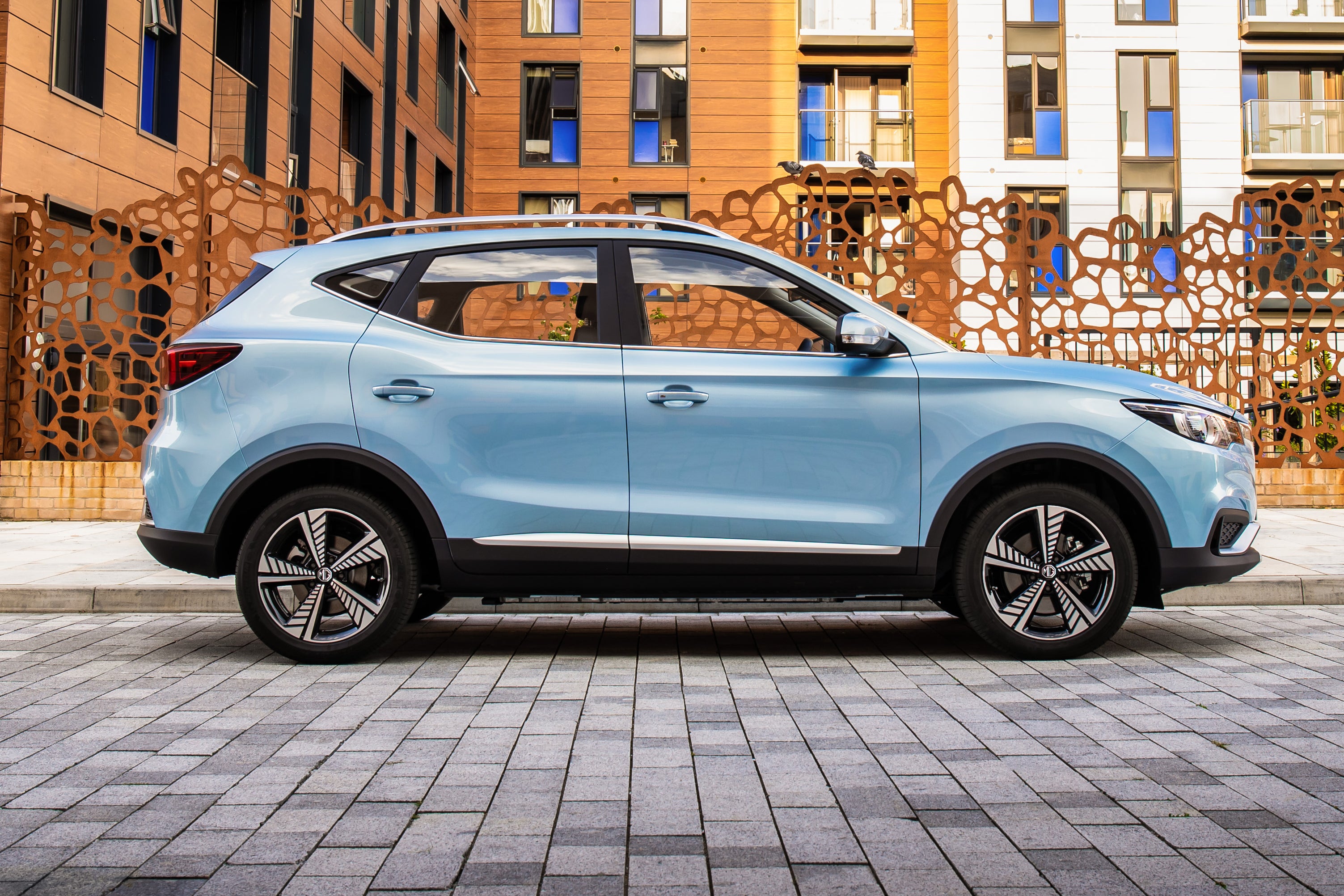 Prices are a shade lower than those of the entry-level Renault Zoe (one with a comparable level of kit costs thousands more), and considerably less than those of the Kia Soul EV and Hyundai Kona electric, all of which are considerably smaller cars. No doubt about it, the ZS EV represents stunning value for money.
You might be disappointed that you don't qualify for the Government's Plug-in Car Grant (PiCG) of £3000 towards the cost of your car when you buy used, but the news does get better for used buyers. Despite the car only being launched in 2019, its relatively weak resale values mean that second-hand examples have already dropped significantly in price, so there are very tempting savings to be made.
Our listings show plenty of very low-mileage Excite versions for around the £21,000 mark, and that's incredible value for money, not least when the car comes with a fully transferable seven-year/80,000-mile warranty.
Ready to get your top quality MG ZS?
All cars come with a warranty
Selected dealers only
All quality checked
MG ZS
1.5 VTi-TECH Exclusive 5dr
Richmond MG Southampton

Hampshire, SO151GY
PCP: £188.53/mo
Representative example: Contract Length: 36 months, 35 Monthly Payments: £188.53, Customer Deposit: £1,768.00, Total Deposit: £1,768.20, Optional Final Payment: £5,176.00, Total Charge For Credit: £1,754.75, Total Amount Payable: £13,542.75, Representative APR: 7.9%, Interest Rate (Fixed): 7.59%, Excess Mileage Charge: 4ppm, Mileage Per Annum: 10,000
Is the MG ZS EV right for you?
If you need a practical family runabout that'll see regular service doing school runs, shopping trips and short commutes, but the family also has access to a more conventional family car for longer journeys and weekend trips, then absolutely it is.
If you're simply dropping the kids off at school, before dashing across town to the office, and then pretty much doing the reverse later in the day, possibly dropping in to the convenience store on the way to pick up some bits for dinner, then we can think of few better - or more affordable - way of doing it.
Both yourself and your kids will appreciate the generous amount of family-friendly space on offer, and you all have loads of luxury equipment to keep you comfortable and entertained. Granted, the relatively limited range probably will rule it out for those who need more versatility for their family wheels, but within its given window of operation, the ZS EV is very tough to beat, especially at the price.
What's the best MG ZS EV model/engine to choose?
Both versions of the ZS EV come with the same battery and motor, and deliver pretty much the same range, so there are no choices to be made on that score. The only choice you'll face is whether to go for Excite or Exclusive trim. You might argue that a car like the ZS is at its best when you keep it cheap, especially when it comes with such an impressive amount of creature comforts as standard.
However, the price hike to the range-topping Exclusive trim really isn't very much, especially considering the generous amount of extra kit it earns you, so we'd pay the extra and enjoy day-to-day life with the posher car.
What other cars are similar to the MG ZS EV?
That much depends on whether you view the car as an SUV, and EV, or both. Lets address these in reverse order. Viewed as an electric SUV, there really are no competitors, the ZS EV being in a class of one. Viewed as an SUV, similarly sized rivals would include popular cars such as the Nissan Qashqai and Skoda Karoq, but obviously, these aren't electric.
And viewed purely as an EV, your other all-electric choices for a similar kind of ballpark figure include the Renault Zoe, Kia Soul EV and Hyundai Kona Electric, all of which are considerably smaller, but still a bit more expensive.
Quality and finish
This is an area in which you might be very pleasantly surprised, given the ZS's low pricetag, and MG's status as an unabashed budget brand.
The interior is actually very pleasant. Yes, there are a few functional low-grade panels in the lower reaches of the cabin, but most of what you look at and touch is softly-surfaced and nicely textured. There's plenty of glossy black panelling and chrome-effect trim to jazz things up, too, and all the various switches and buttons - the rotary gear selector in particular - work with a pleasant slickness and precision that give an impressively substantial feel.
All in all, the interior doesn't feel any worse for quality than a Renault Zoe, and in fact, it probably feels better on that score than a considerably more expensive Nissan Leaf. The entry-level Excite car comes with cloth upholstery in a houndstooth design, which is nice enough, but the reasonably convincing leather-effect seats you get in the Exclusive range-topper do hike the feeling of quality a bit.
Infotainment
Both versions of the car have exactly the same infotainment system, the only difference between Excite and Exclusive trims being that the cheaper car has four speakers, while the pricier one has six.
The system centres around a glossy-fronted 8.0-inch touchscreen, and it supports all the functionality you'd expect it to, including DAB radio, Bluetooth, satellite-navigation and Apple Carplay/Android Auto.
The graphics look sharp and modern, but the system could be a lot easier to use. For starters, the home screen is central to how you use the system, yet there's no marking on the button that gets you there. The button in question is the one in the middle of the volume control, which looks like it should turn the system on and off, and until you work this out for yourself by trial and error (mainly error), you'll be left completely flummoxed.
Otherwise, the cryptic design of some of the on-screen icons means it's not immediately clear what many of them do, while the screen transitions and animations are glitchy and slow. The screen is rather lazy in responding to inputs, too, although it does usually register them efficiently.
Space and practicality
Compare the ZS with every other electric car available for similar money in this area, and it absolutely wipes the floor with all of them.
For starters, it's considerably bigger than all its rivals, and that equates to much more cabin space. There's bags of room up front - as you'd always expect - while in the back, passengers also enjoy really generous kneeroom and headroom. Even the Exclusive version, which has a panoramic glass roof, has enough headroom for those well over six feet tall to get comfy.
What's more, the wide cabin and flat rear floor mean the ZS EV is also better than many cars at carrying three in the back. Meanwhile, a pair of bulky child seats will fit without any problem, and there are Isofix mounting points provided to tether them to, although you are required to simply shove the clasp through a tight gap in the cushion to engage it.
The boot, also, is absolutely massive compared with those of most rivals, and all your charging cables are stored in their own handy compartments under the floor, along with your pot of tyre sealant (there's no spare wheel).
There's a hefty load lip, but you can reduce this by shifting the moveable boot floor, and doing this also levels out the step in the load area when you drop the 60-40 split rear seats for more cargo space. The backrests lie at a slight angle, meaning your extended load area is a little bit sloped, but again, the space you get is massive compared with that of rivals.
EV
The ZS EV's electric motor delivers a healthy 184PS, along with an even healthier slice of torque that's available the very instant the motor begins spinning. It'll cover the benchmark 0-62mph dash, which isn't nearly as quick as a Mini Electric, but it's there-or-there-abouts with most other small EVs. We could directly compare precise figures, but honestly, do you really care? After all, it's not as though you're likely to find yourself embroiled in any EV-only drag races any time soon.
The important thing is that the car pulls strongly and responsively when you're pulling away, actually feeling rather brisker than its sprint figure suggests, and it feels just as sprightly when you're picking up speed on the move, too. When one of the main disappointments about the regular petrol-powered ZS is its flat performance, the EV represents a very appealing transformation.
Because electric cars have a single gear, the strong acceleration remains constant, uninterrupted by the gearchanges you'd get in a regular car, while the experience of driving the car is just like driving an automatic.
The difference you will notice, though, is the regenerative braking, which has three changeable settings. In its default mode, the car slows down noticeably every time you lift off the accelerator, rather more than if you did the same in a combustion-engined car. This is so that the energy that would otherwise be lost in deceleration can be fed back into the battery as electricity.
For those that find this action too aggressive (which won't be many because it's always fairly gentle), the middle mode makes this process less vigorous, while the next mode along dials it back to virtually nothing, allowing you to coast around more freely.
Refinement and noise levels
By EV standards, the ZS isn't a particularly quiet car. You'll hear more of a whine from the motor than you will in many rivals (although it's still much quieter than having a dirty great combustion engine clattering away up front), along with a fair amount of knocking and clonking from the suspension over lumpy urban surfaces.
The bigger annoyance comes on the motorway, though, where quite a lot of wind- and road noise make their way into the cabin. It's nothing that'll have you reaching for the ear-defenders or screaming to communicate with your passengers, but by the high standards of the class, the MG is noticeably behind.
Safety equipment
Another area in which the ZS does a dazzling job despite its low price.
The standard safety roster is incredibly generous, with all the stuff you'd expect - six airbags, tyre pressure monitoring and all the usual traction and stability aids - plus a lot of other stuff you might not. Automatic emergency braking is provided across the board, along with lane keeping assistance, speed limit display, adaptive high-beam headlights and adaptive cruise control that can pretty much drive the car for you in a traffic jam.
Exclusive trim adds a couple more bits to the roster including a blind spot assistant and rear cross traffic alert. This impressive amount of kit helped the ZS achieve a full five-star rating when it was smashed to smithereens in Euro NCAP crash tests.
Maximum EV range
According to the official WLTP figures, the maximum range you'll get from a full charge of the ZS EV's battery is 163 miles. Compared with the latest EVs, that's no great shakes. It's marginally better than the Mini Electric and Honda E, but the latest versions of the Renault Zoe and Kia Soul EV will go much further.
Bear in mind, too, that these range figures come for laboratory tests, and are purely theoretical so should never be relied on. In the real world, 163 miles is more likely to be around the 120-mile mark, and because batteries can't work as efficiently when it's cold, expect that to drop below 100 in the winter.
Insurance groups and costs
Regardless of whether you choose Excite trim or Exclusive trim, your MG ZS EV will fall into the same insurance group, that being group 21. That's fairly middle-of-the-road considering that insurance groups run from one to 50, one being the cheapest and 50 being the priciest.
Groupings are lower on an equivalently powered Renault Zoe or Kia Soul EV, but they're higher on the Hyundai Kona Electric, so the ZS's performance here is fairly run-of-the-mill.
VED car tax
If you're one of those people who hates handing their hard-earned cash to the Exchequer (aren't we all?), then the MG ZS will suit you to a tee. Because it's electric, and because it costs way less than £40,000 when new, you pay no road tax whatsoever. Nada. Zip. Bubkus.
And while going electric will save private buyers a very handy £150 per year, it'll save company car drivers a whole lot more. You'll pay no benefit-in-kind tax on electric cars during the 2020-2021 tax year, and you'll only pay tax on 1% of the car's value the year after, and on 2% the year after that. That'll result in absolutely massive savings.
Trim levels and standard equipment
Two trim levels are available with the ZS EV, known as Excite or Exclusive.
To be honest, even the Excite is very well stocked. Along with the impressive amount of safety and infotainment kit we touched upon earlier, it comes with standard kit including air-con, keyless entry, rear parking sensors, four powered windows, alloy wheels, electric door mirrors, a leather steering wheel and automatic headlights.
Exclusive trim adds even more in the way of luxuries, including a powered driver's seat, leather-effect upholstery, heated front seats, automatic wipers, a panoramic roof and a reversing camera. Considering the amount of extra stuff you get, the price hike from Excite to Exclusive isn't all that steep, so we'd pay the extra and enjoy the posher car.
Learn more
On the inside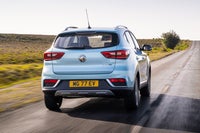 Driving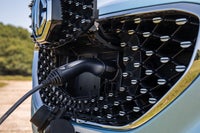 How much does it cost to run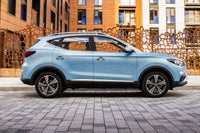 Prices, versions and specification
Reviews of similar cars
Quality checked, all cars less than 8 years old and warranty included
Looking for other MG cars?
Quality checked, all cars less than 8 years old and warranty included