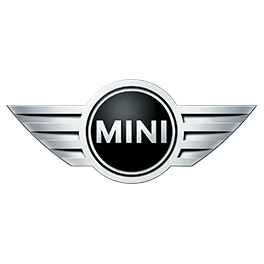 MINI Clubman Review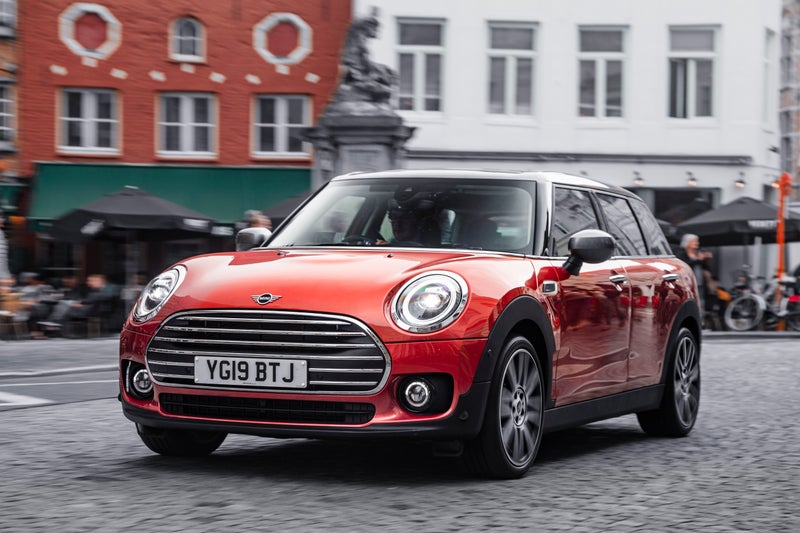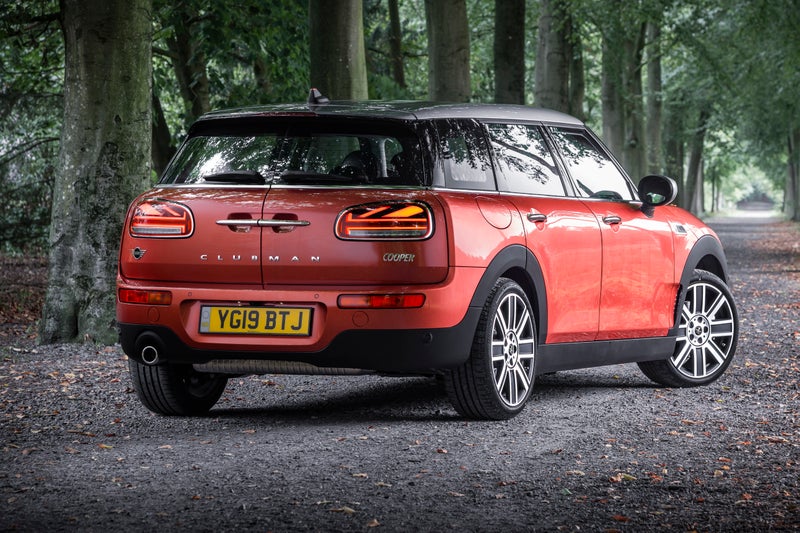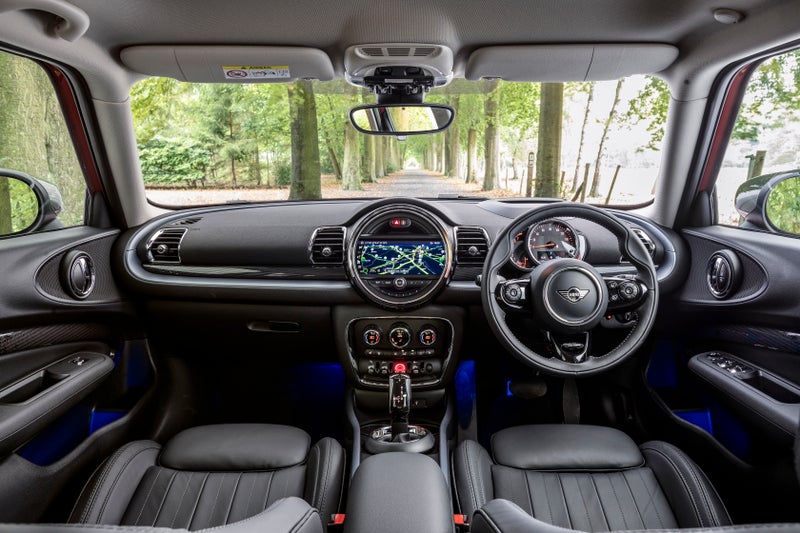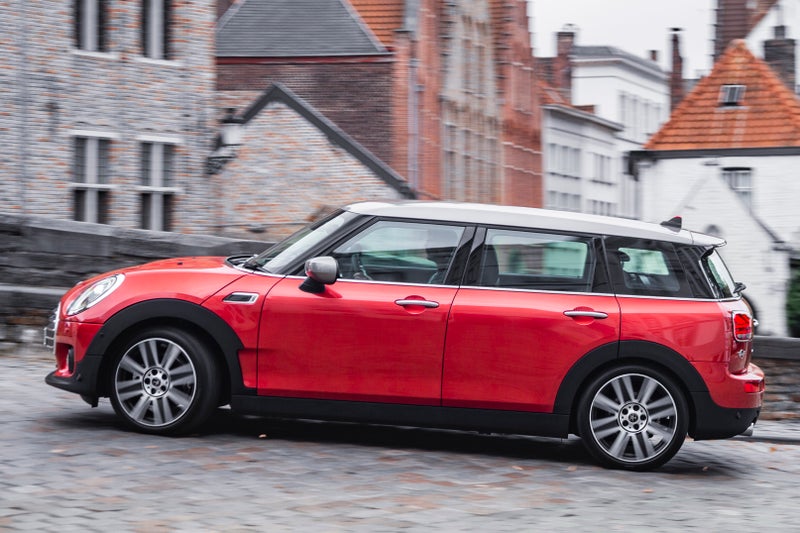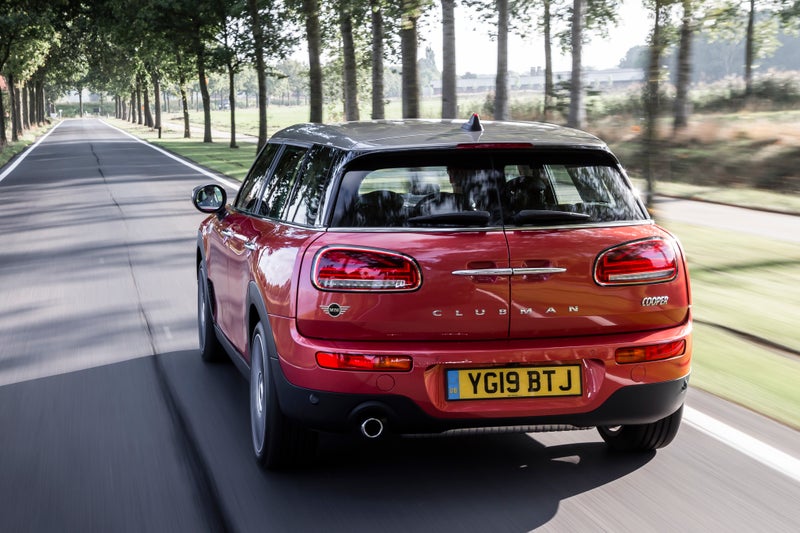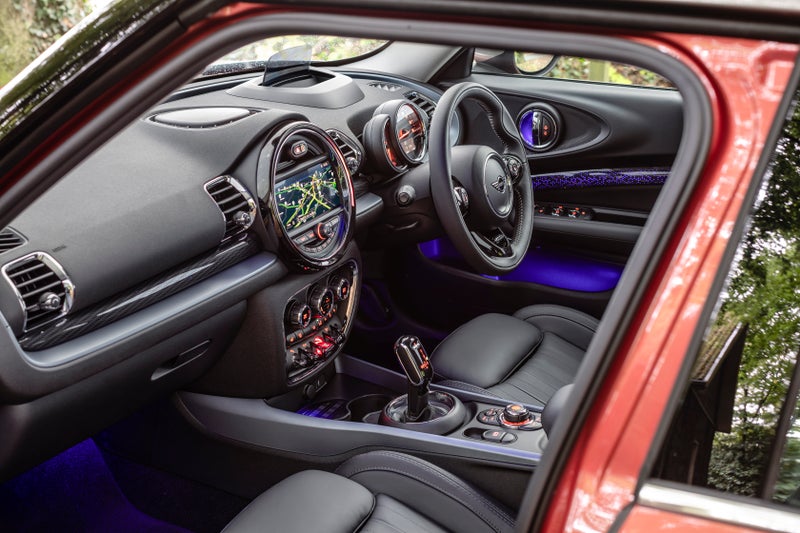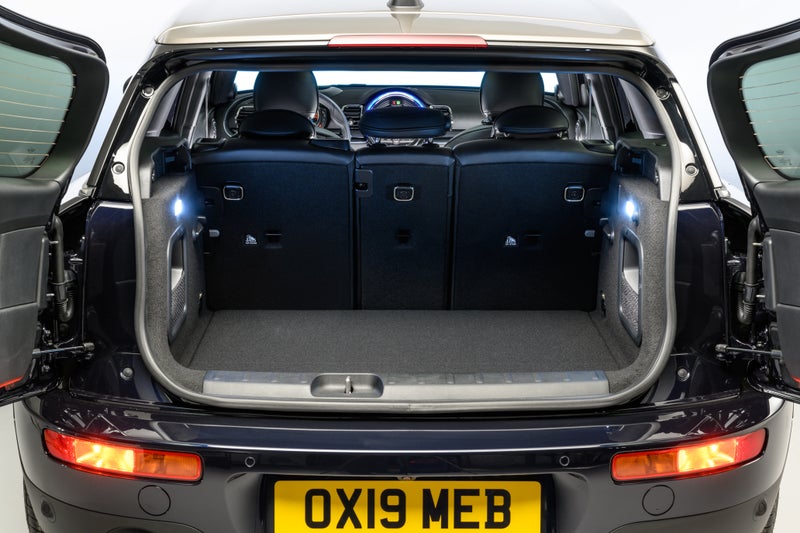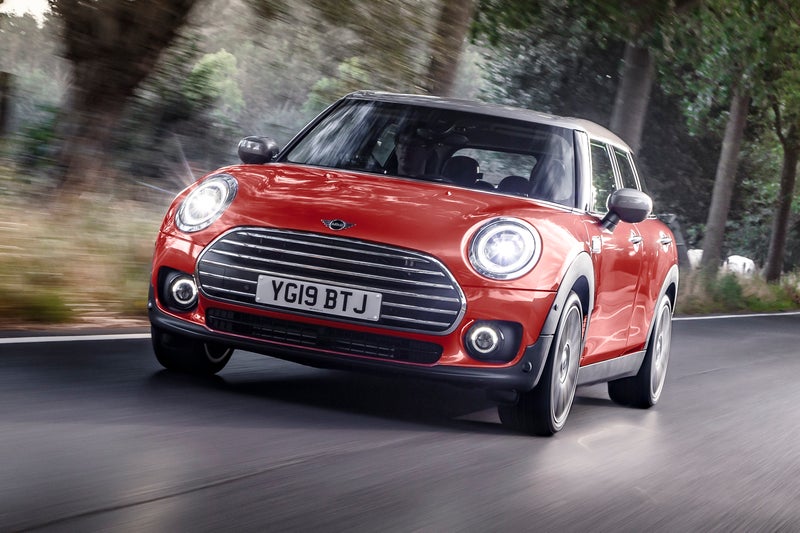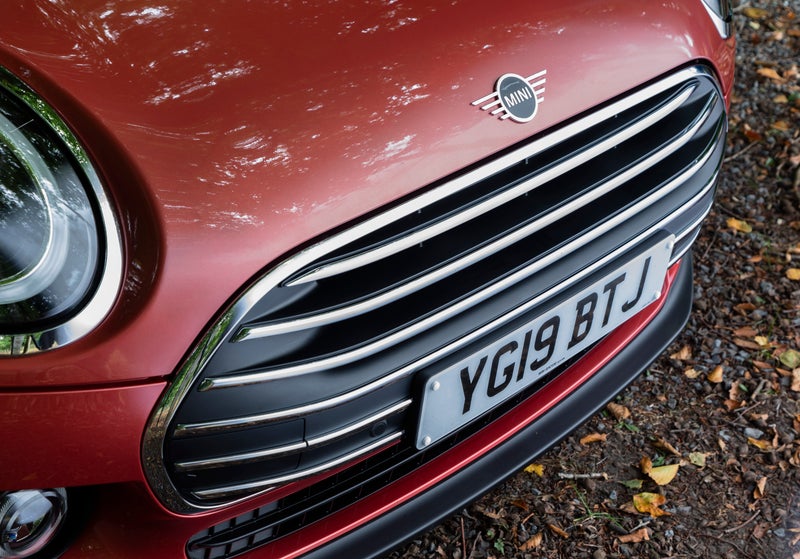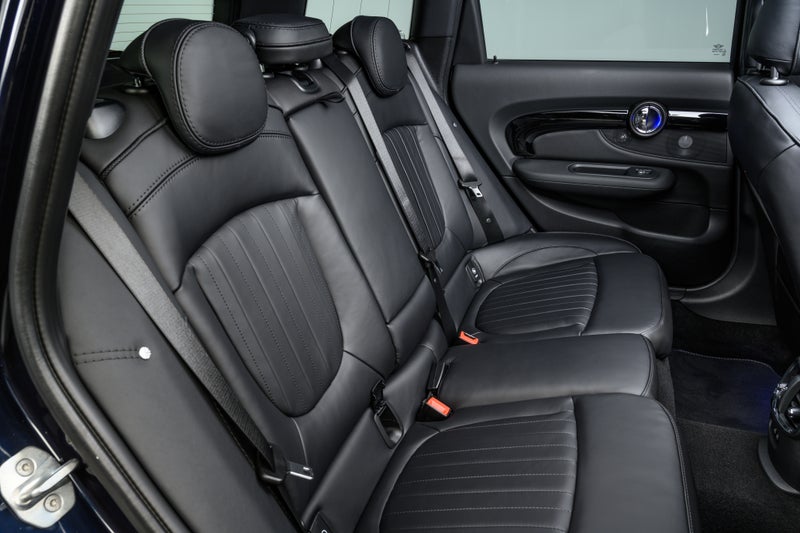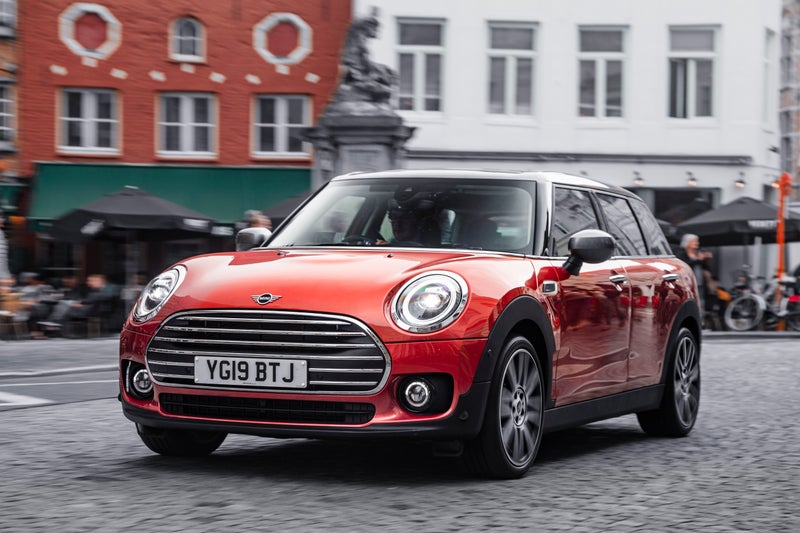 1/10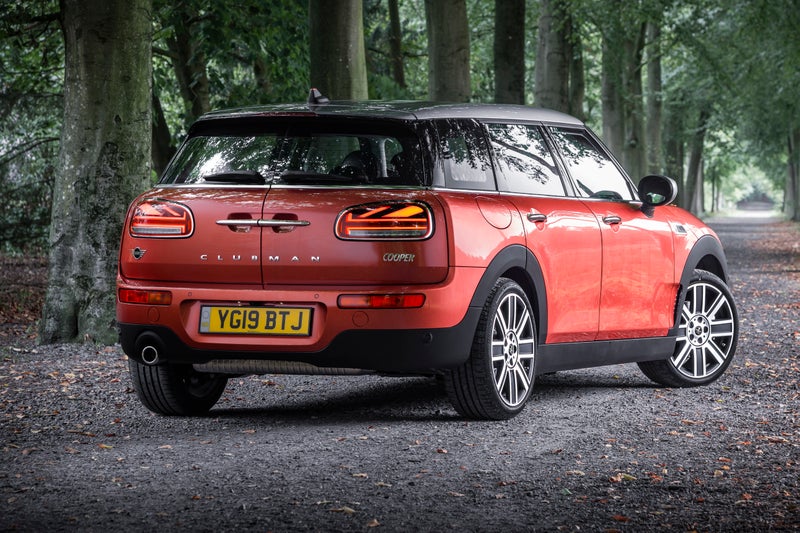 2/10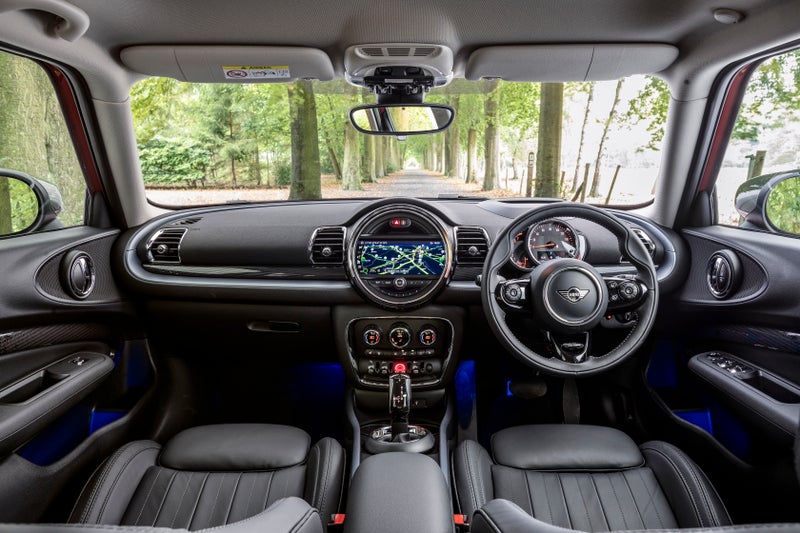 3/10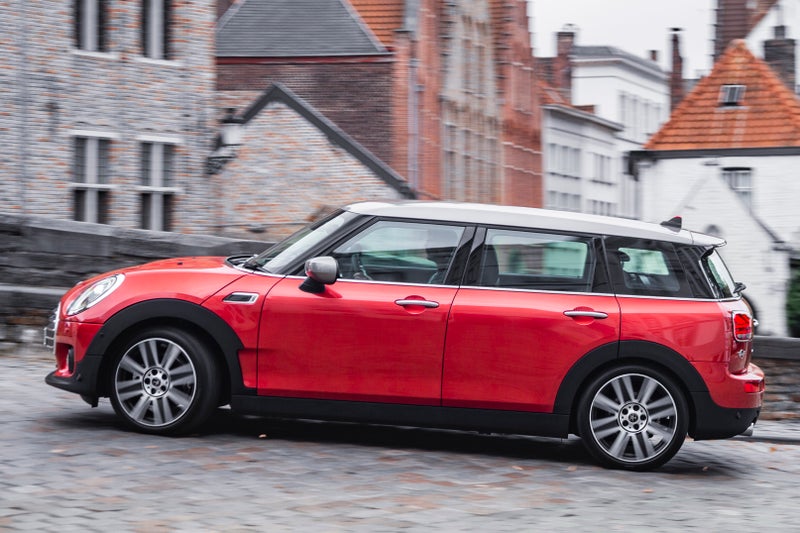 4/10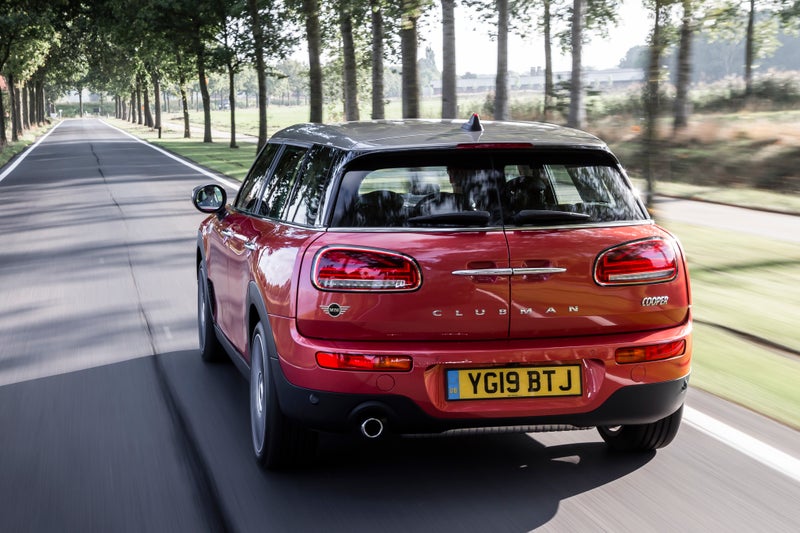 5/10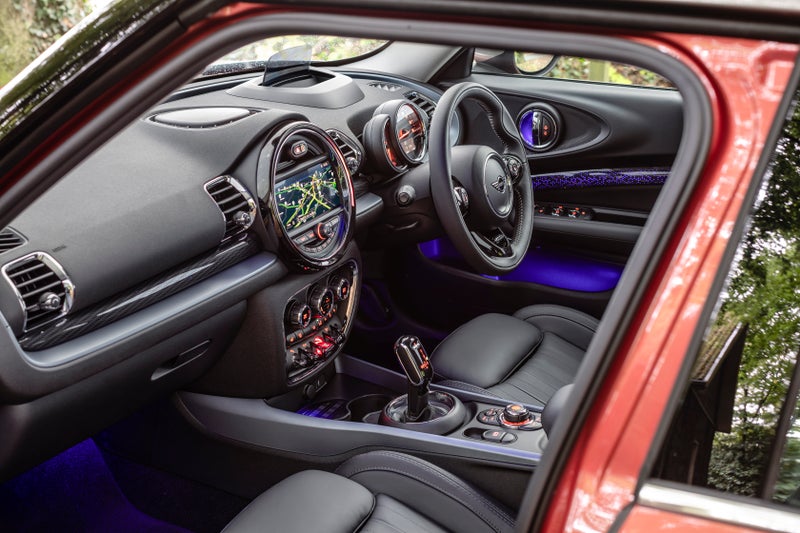 6/10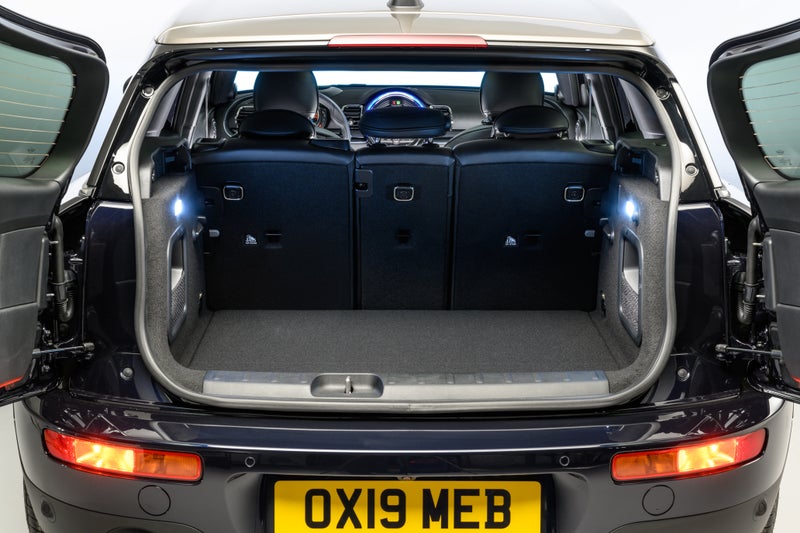 7/10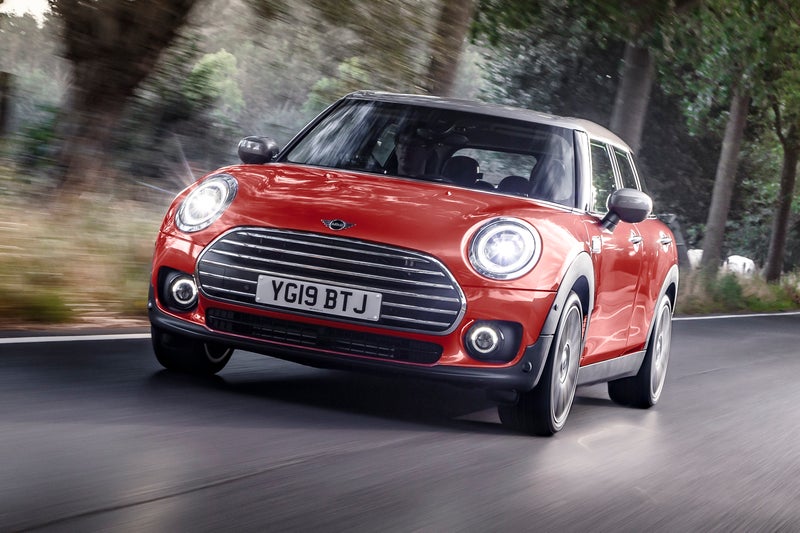 8/10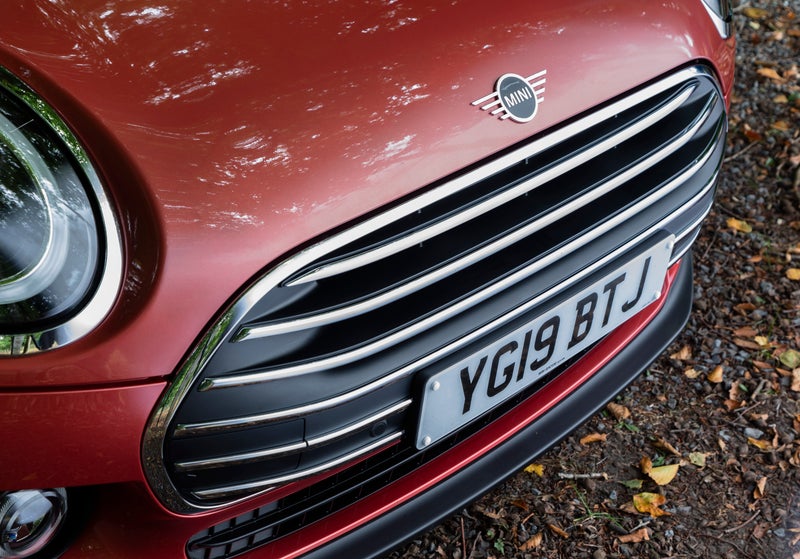 9/10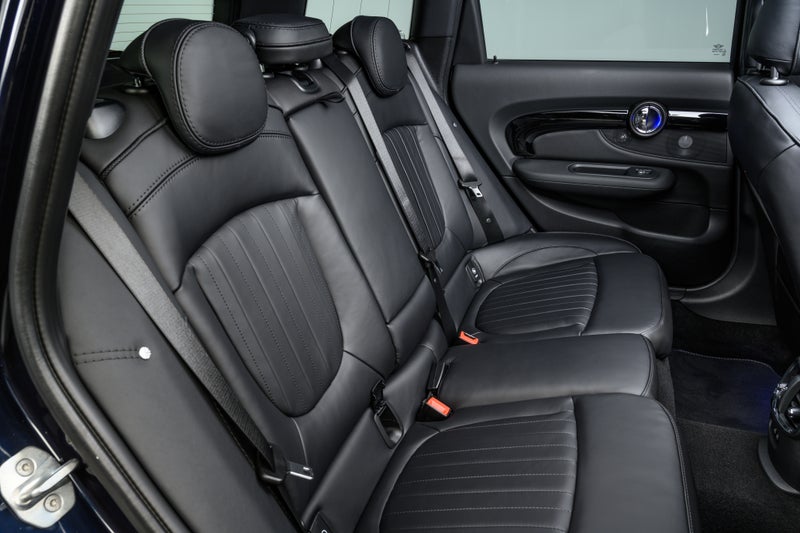 10/10
Launched in 2016

Estate

Petrol, Diesel
Launch year

2016

Body type

Estate

Fuel type

Petrol, Diesel

heycar rating
The MINI goes larger still
Best bits
Good to drive
High quality cabin
Practical enough for a small estate
Not so great
Looks won't suit everyone
Rear doors less practical than regular tailgate
Options list can be baffling
Read by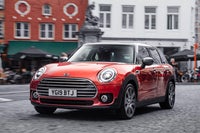 Overall verdict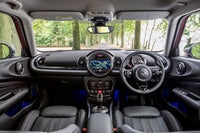 On the inside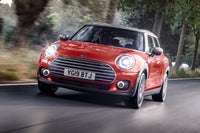 Driving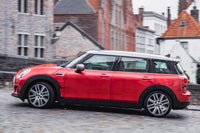 How much does it cost to run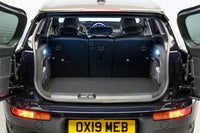 Prices, versions and specification
Overall verdict
"There are plenty of cars on the market that are dependable and capable but without much in the way of character, so the MINI Clubman is a welcome change. It might not be to all tastes, the retro styling is potentially polarising but it's definitely distinctive. It's good to drive, but also practical and efficient."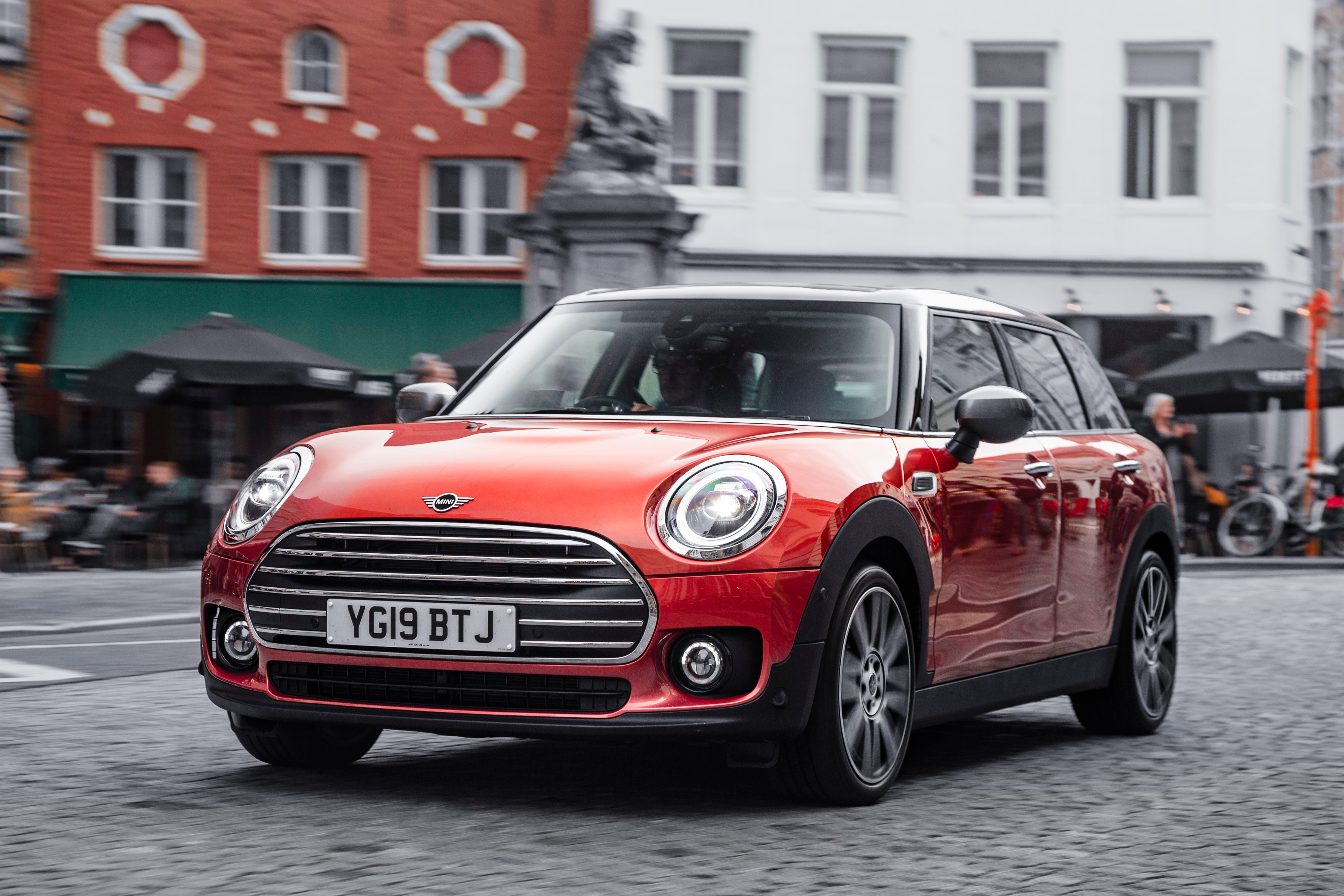 The MINI Clubman is still quite clearly a MINI, parent company BMW would not be foolish enough to mess around with the retrofied looks that are a massive part of its appeal.
However, it would not be unfair to say that it looks like a stretched version of the MINI hatchback. It can't match the visual charm of the regular MINI then, but it's still an interesting-looking thing whether they are practical or not is another matter, but the vertical opening rear doors that hinge from the sides of the car are eye-catching touch and a nod to the original Mini Clubman of the 1960s.
Inside, the MINI Clubman has plenty of familiar touches too, such as the circular speedometer and infotainment display, toggle switches and chunky detailing. It's also built to a high standard in here - as you'd hope given the premium price - but there is a feel-good factor that comes from the mix of interesting design and quality feel.
In terms of physical space, the MINI Clubman's interior is quite impressive. There's enough room for adults in both rows, while the boot is competitive with other family cars, if not other estates.
The driving experience is very much in-keeping with the MINI brand. It's a pleasurable car to drive, it has comfortable suspension (as long as you stick to sensible wheel options) and is fun through the corners too. Refinement is also impressive, and the MINI Clubman can cruise as comfortably as it can scoot along a country road. There's a broad engine range too, up to and including the very powerful JCW performance model, but the more sensible options offer a good mix of refinement, performance and economy.
If you like the way MINIs look, then the Clubman could be the perfect solution to your need for more space. It's a nice car to drive and to live with, and although it is ultimately not quite as practical as the best cars in the class, it also offers something many of them don't, namely a strong style statement and a big personality.
Comfort and design
"There's no need for the flying wing badge inside the MINI, sit in the driver's seat and you'll instantly know where you are. It's one of the most stylised interiors in the market - whether it's stylish or not is a matter of personal opinion - and makes a pleasant change from the fine but dull cabins you tend to find in many rivals."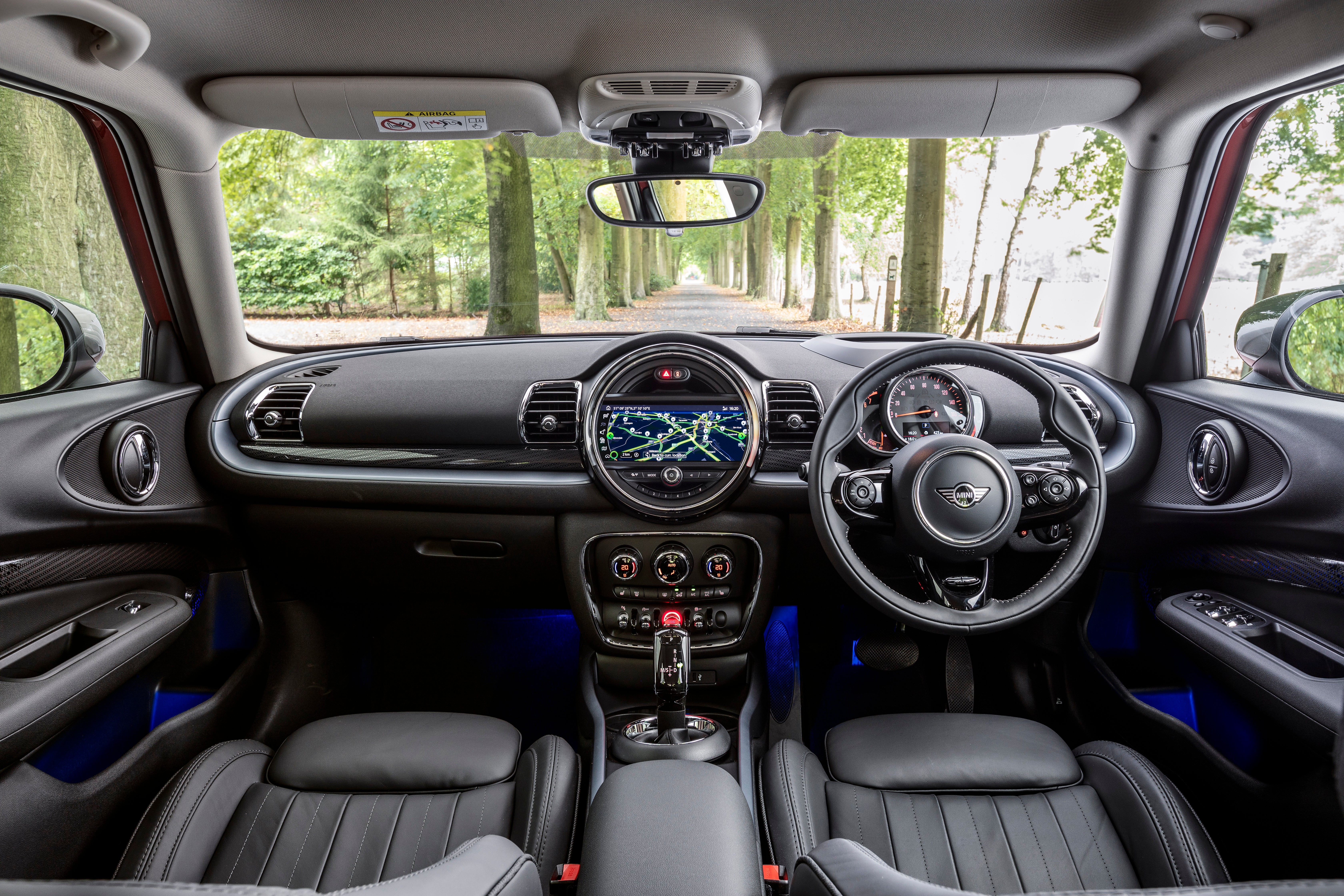 It's not all style over substance either, as the Clubman's dashboard is quite sensibly laid out. The big central speedometer is mirrored in the circular central infotainment screen, and the rotary controller down low by the gearlever is easy to use, with the back up of steering wheel controls and voice control for many functions. The toggle switches are an attractive design feature too, although they are placed quite low down on the dashboard which can make them hard to find when on the move.
All occupants should find it easy to get comfortable. The driver's seat has height adjustment as standard, and a handy feature is that the instrument display moves in tandem with the steering column so you'll have a clear view regardless of your driving position. The seats themselves are comfortable, although MINI persist in using a lever to adjust the seat back rather than a rotary knob which allows finer adjustment.
One slightly negative aspect of the MINI's bold design is that the windows are relatively narrow, so visibility is not as good as you might expect from a car of this size, and the rear doors leave a pillar in the centre of field of view.
Handling and ride quality
"From the very beginning of the reborn version the MINI has had a reputation for being good to drive, and although the Clubman doesn't quite match up to the go-kart with stripes ideal, it's still one of the better cars to drive in the class."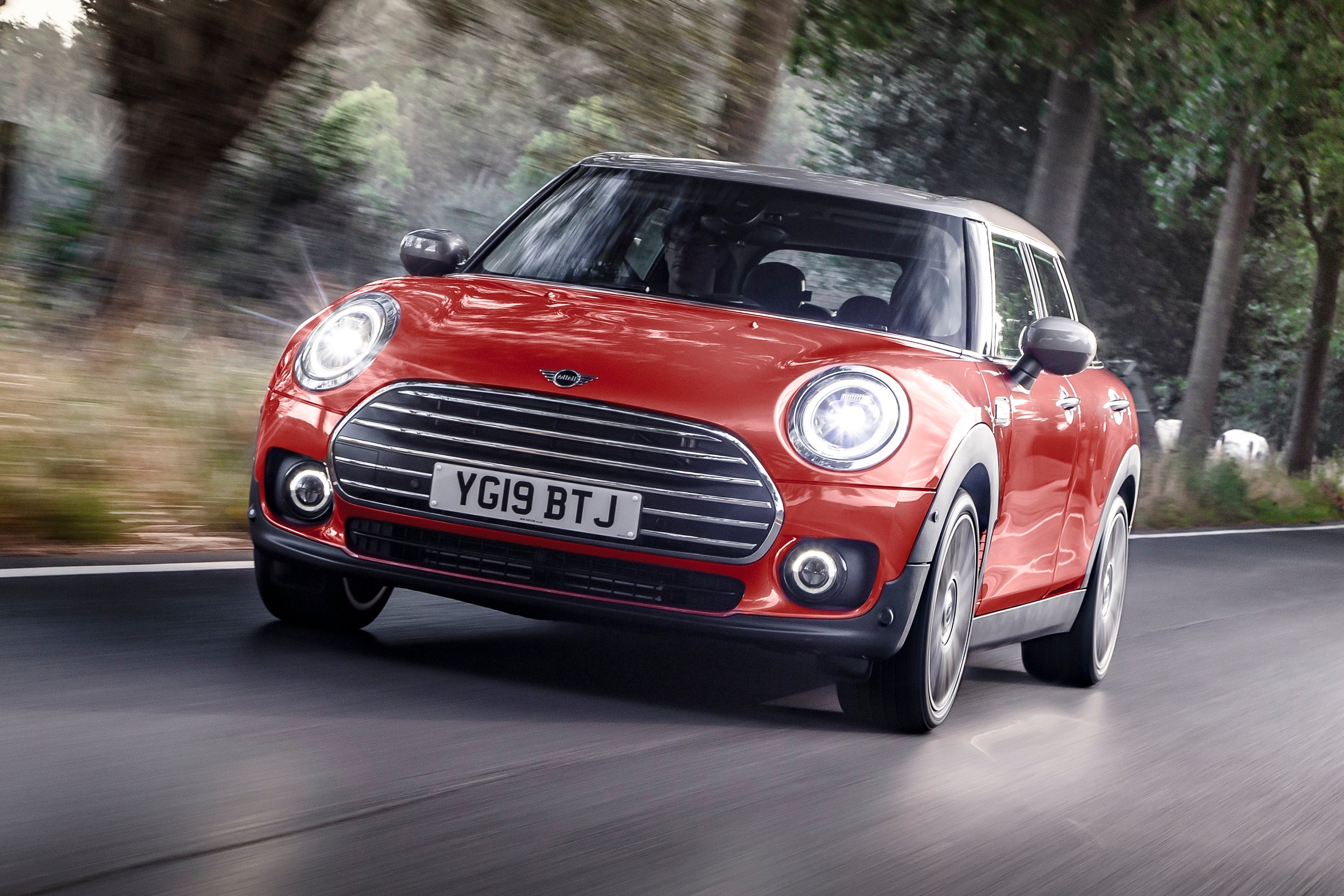 Perhaps more importantly, the MINI Clubman offers a good level of ride quality, as long as you choose the right specification. On the standard wheels and suspension, it deals well with road imperfections most of the time, only sharper imperfections make their presence felt.
If you choose the Sport trim you get stiffer suspension (but can be deselected) and larger wheels which trade comfort for sharper handling, more grip in corners and sportier looks. There is also the option of £700 adaptive suspension which let you choose between a comfy ride or neater handling.
Unlike a lot of modern cars, the Clubman's steering is quite weighty, it gives the driver confidence, and the fact that it is not over-assisted helps you judge how much grip the car has in bends. Even the basic Classic model with the smallest wheels, is happy to scoot around country roads at speed.
MPG and fuel costs
"The MINI Clubman benefits from a range of modern and efficient engines, so it can be quite economical despite its sporty looks. The 1.5-litre three-cylinder petrol is the best of the bunch, with a claimed maximum combined fuel consumption figure of 44.1mpg under the tougher WLTP rules you should get close to 40mpg."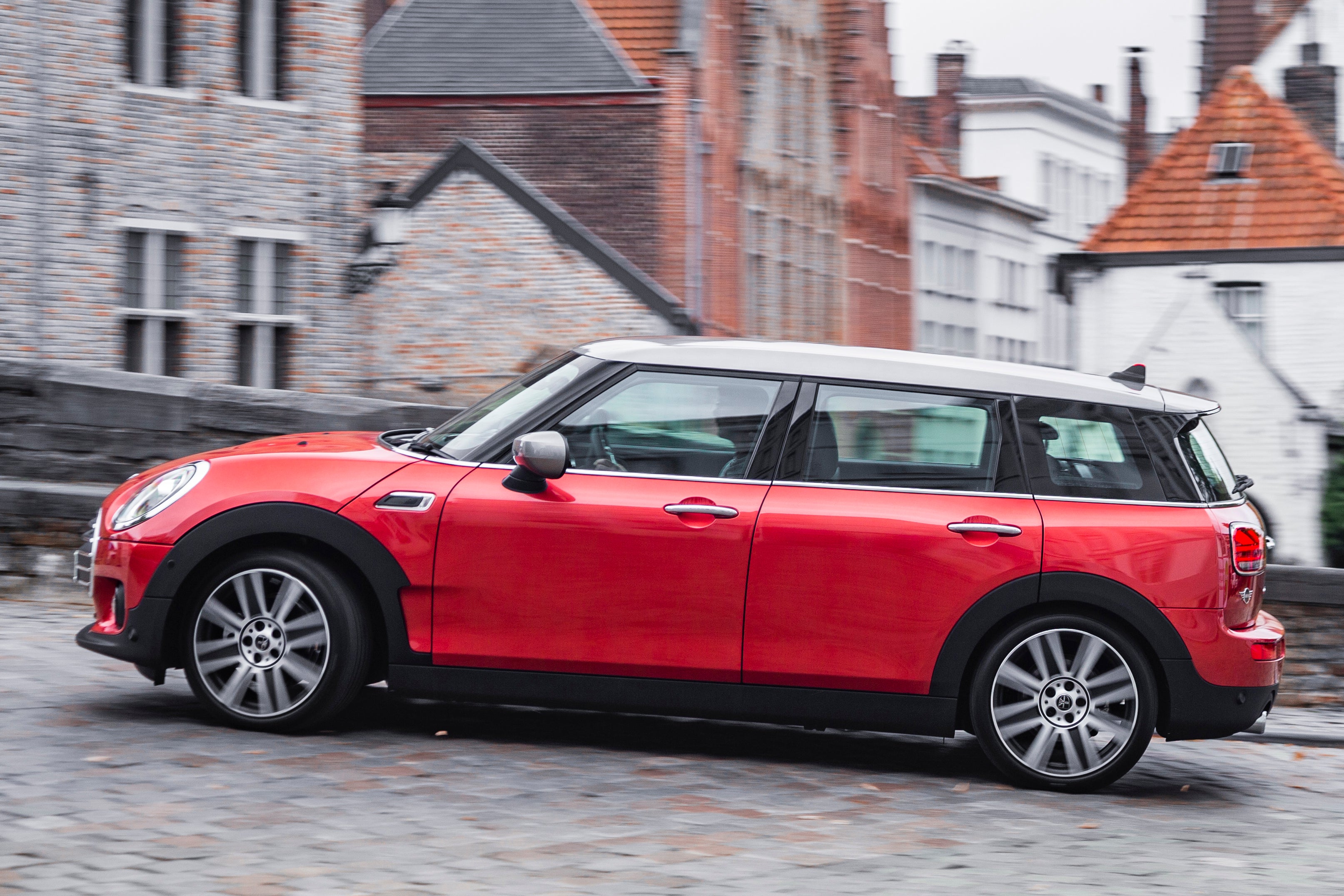 The more powerful 2.0-litre turbocharged unit isn't far behind with a claimed figure of 42.2mpg, but you can expect that to drop below 40mpg in regular use. The Cooper D model offers a claimed 65.7mpg under the older NEDC rules, but you should still see 50mpg and more without too much effort.
How much should you be paying for a used MINI Clubman?
"Although it has only been on sale for a few years, MINIs of all varieties are popular cars and as it is still on sale you should find a good choice of new, pre-registered and used examples. A quick search of the heycar classifieds brought up plenty of very new examples with low mileages, we found a 2020 Cooper 1.5 with the Nav Plus pack and delivery mileage for £20,945."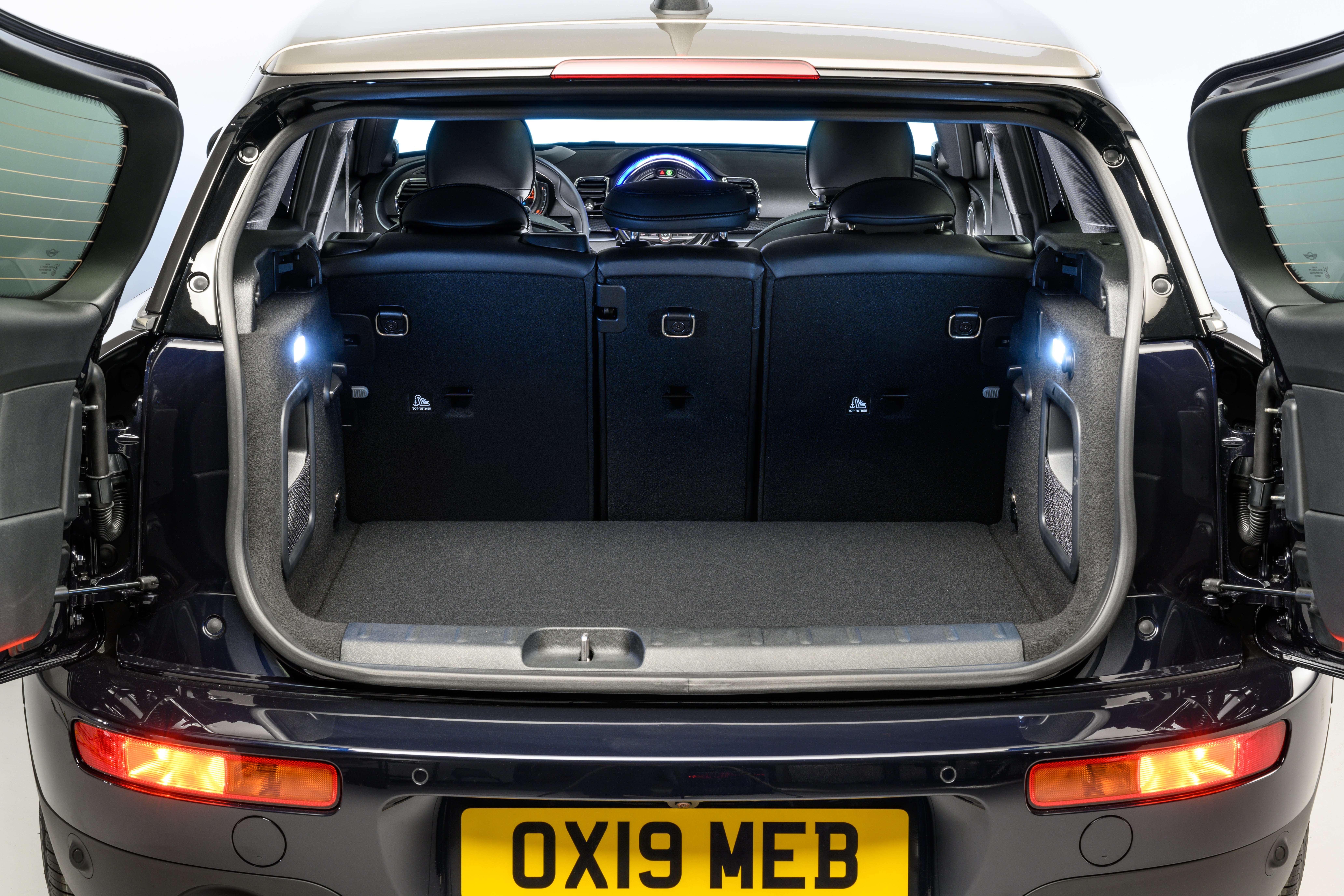 As for older examples, the earliest 2016 models are now approaching the £10,000 mark if you look hard enough. We found a 2016 Cooper D model with under 70,000 miles on the clock for £9500, or a 1.5-litre Cooper from the same year with less than 40,000 miles for just over £10,000.
Ready to get your top quality MINI Clubman?
All cars come with a warranty
Selected dealers only
All quality checked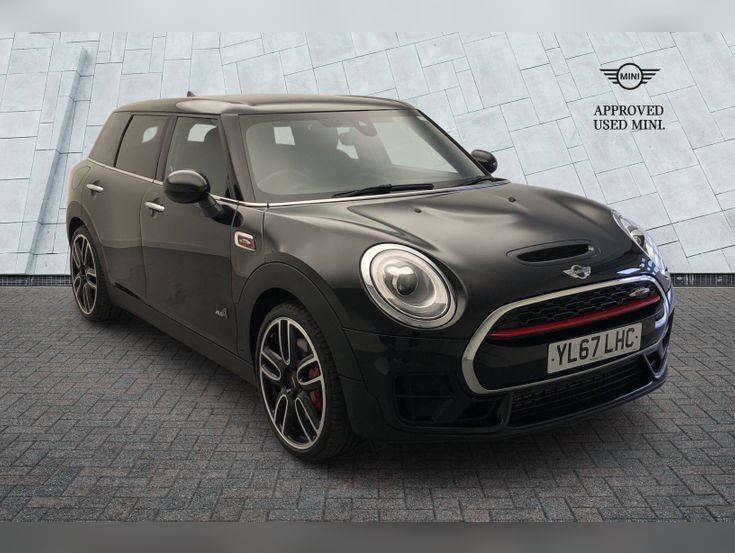 MINI Clubman
2.0 John Cooper Works ALL4 6dr Auto
John Clark MINI Tayside

Angus, DD23XH
PCP: £453.82/mo
Representative example: Contract Length: 36 months, 35 Monthly Payments: £453.82, Customer Deposit: £3,750.00, Total Deposit: £3,750.00, Optional Final Payment: £9,346.70, Total Charge For Credit: £3,980.40, Total Amount Payable: £28,980.40, Representative APR: 8.9%, Interest Rate (Fixed): 8.9%, Excess Mileage Charge: 6.98ppm, Mileage Per Annum: 10,000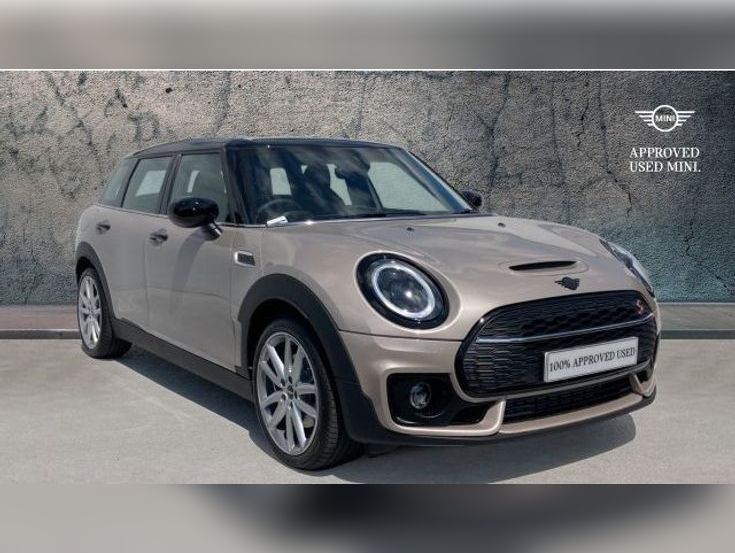 MINI Clubman
2.0 Cooper S Sport 6dr Auto
Vertu MINI Sunderland

Tyne and Wear, NE360BQ
PCP: £435.65/mo
Representative example: Contract Length: 36 months, 35 Monthly Payments: £435.65, Customer Deposit: £4,207.00, Total Deposit: £4,207.50, Optional Final Payment: £12,247.00, Total Charge For Credit: £3,652.25, Total Amount Payable: £31,702.25, Representative APR: 6.9%, Interest Rate (Fixed): 6.69%, Excess Mileage Charge: 9.6ppm, Mileage Per Annum: 10,000
Is the MINI Clubman right for you?
If it's pure load-carrying space and practicality you're looking for then the Clubman may not be the car for you, there are more practical cars for less money which will do a better job of shifting people and stuff. However, if you want a car that is good to drive and has a bit of style to it as well as space, then the Clubman is a strong choice.
Whether you're a rapidly-expanding family that is finding a hatchback too impractical, or you want to trade your practical but dull estate car for something with more character and a sharper drive, the Clubman has few rivals.
What's the best MINI Clubman model/engine to choose?
The current MINI Clubman range comes with a choice of three engines, a 1.5-litre petrol, a 2.0-litre petrol and a 2.0-litre diesel. For most buyers the 1.5-litre petrol is the optimum choice, with 136PS it's usefully brisk with decent acceleration and comfortable cruising. The 2.0-litre diesel is less refined and doesn't feel as quick in everyday driving but offers the best economy and is better-suited to carrying heavy loads.
The MINI Clubman may only have three trim levels but there are numerous packs and personalisation options, so it's important to have in mind what you want and need in advance. The standard Classic specification is strong, with a 6.5-inch infotainment screen, DAB radio with Bluetooth, ambient lighting and automatic headlights and wipers. Of the options available, the Comfort Pack adds things like heated seats, climate control and rear parking sensors for a reasonable price, but if you go for the Navigation Plus pack you get all this plus Apple CarPlay, enhanced Bluetooth with wireless charging and a host of connected services too.
What other cars are similar to the Mini Clubman?
There are few cars in any segment that have such strong style appeal. Volkswagen's Golf Estate is much more understated in its appearance and isn't quite as sharp to drive, but it is more comfortable, comes with a broader range of engines and is much more spacious too. Audi's A3 Sportback, meanwhile, is acceptably spacious but also has a strong premium feel, while the pricey Mercedes-Benz CLA Shooting Brake is a compact estate with coupe-like stylish looks.
Quality and finish
The stylish design of the Clubman's cabin is backed up by a sense of quality in the way the buttons and switches feel under your fingers. There's a solid clunk when you shut the doors - in particular the tailgate doors feel like they could be on a bank vault - and you get a strong sense of solidity throughout.
The materials are also of a high standard with, depending on model, leather and flashes of chrome, ambient lighting and appealing trim pieces. There's also a good deal of scope to make the interior of your Clubman unique, with a choice of finishes, trims and option packs, although the higher up the range you go, the more options you can choose from.
Infotainment
Both infotainment options available on the Clubman are good. As standard you get a 6.5-inch infotainment screen with DAB, Bluetooth and Apple CarPlay, although Android Auto is not offered. This basic system also comes with the rotary controller and steering wheel controls, although the screen itself does not operate by touch.
It is easy to operate and to understand, and although touchscreens are more common than ever it's no hardship to use the rotary controller instead, in fact it's easier to use than a touchscreen when you're driving.
The upgraded system increases the screen size to 8.8-inches with touch facility, a digital instrument display, connected services including Amazon Alexa, and enhanced Bluetooth with wireless charging. This system works well and is a relatively small cost to upgrade. There is also the option to upgrade to a more powerful Harman Kardon audio system at a reasonable price.
Space and practicality
The MINI Clubman was never going to be a car to trouble the likes of the Skoda Octavia in terms of space and accommodation.
For front seat occupants there is a generous amount of space. Because of the chunky design of the interior and the smaller than average window area the Clubman's cabin can feel smaller than it really is, but it only takes a moment to get into a good seating position. Headroom is sufficient for occupants up to six feet tall and a bit more, while legroom will suit taller occupants too. Height adjustment for the driver's seat is standard and optional for the passenger depending on the trim you go for.
In the rear, there is sufficient space for adults. Tall passengers sat in the back will be fine for legroom as long as they're not sat behind a fellow tall soul. The rear bench is best suited to two adults or three children. Three adults across the back is possible, but the person sat in the middle gets a rough deal as the centre seat is narrow and less comfortably shaped than the outer two, as well as things getting a little crowded for elbow room.
Head for the boot, and it's hard not to be a little charmed by the vertical rear doors. The latest models have electric operation through gesture control, so you only need to wave your foot under the rear bumper and they will automatically open.
Charming as they are, it can also mean they can't be opened in confined spaces as easily as a conventional tailgate. Even so, the space inside is okay, with 360 litres of space available with the seats in place, increasing to 1,250 litres with the seats folded. That's usefully more than the MINI 3-Door hatchback, if a lot less than you get in other family estates.
Engines and gearboxes
There are just three engines to choose from (excluding the high performance JCW model) but that should still be enough to suit most buyers.
The basic 1.5-litre petrol is one of the better options, it's a three-cylinder unit but turbocharged, providing 136PS and 230Nm of torque which is enough to give it useful acceleration. It's also quite refined, there's a pleasing three-cylinder thrum to it that is engaging rather than irritating, and it settles down to a quiet cruise. Despite that it still has decent fuel consumption too, so for many buyers it will be the best option.
The 2.0-litre petrol in the Cooper S brings a significant increase in power and performance, this is the same engine that appears in the JCW model, but in a less powerful guise. With 192PS and 300Nm of torque it's certainly fast - capable of fast overtakes and 142mph should you find yourself on an autobahn - and it's a lot of fun as a result, although there is inevitably a penalty in respect of fuel consumption and running costs.
MINI recently discontinued the diesel engine option, but you should still find several examples on the used marketplace if you want the option. Badged Cooper D, the diesel engine is not particularly refined and performance is adequate - but it offers the best fuel consumption by some margin, so if you plan on doing big miles it's worth considering over the petrols.
Refinement and noise levels
The MINI Clubman might have a 'fun' personality but it's also very much a premium product with a price tag to match, so there is an expectation that it will also be reasonably refined if not not quite as quiet as a Golf Estate.
Of the engine options the 1.5-litre petrol is surprisingly the smoothest and quietest of the bunch, what noise there is doesn't intrude much into the cabin or assault the ears, and although it only has three cylinders there is little vibration too. At cruising speeds it fades away into the background and even when revved it doesn't become raucous. The diesel engine is the worst offender, with quite a lot of vibration at idle speeds and it doesn't really quiet down until you are cruising.
Road and wind noise aren't quite as well contained as they are in a Volkswagen Golf.
Safety equipment
Euro NCAP tested the MINI Clubman in 2015 and awarded it a score of four stars overall. This included a very high score of 90 per cent for adult occupant protection, somewhat diminished by a below average score of 68 per cent for child occupant protection. It was also awarded a 68 per cent score for pedestrian mitigation and a similar score of 67 per cent for safety assist.
As standard, all versions of the MINI Clubman are fitted with front chest airbags for the driver and passenger, as well as side chest airbags in the front and curtain airbags for the front and rear occupants - a knee airbag is not available as standard or as an option. Seat belt pre-tensioners and load-limiters are fitted to the front and rear seats, while Isofix is standard for the rear outer seats - Isofix can also be added to the front passenger seat along with an airbag deactivation switch as an option.
As for active safety systems, the Clubman is fitted with ESP as standard, while the optional Driving Assistant pack includes automatic emergency braking for city and extra-urban environments, active cruise control and traffic sign recognition. A speed limiter is also available as an option, but an active bonnet and lane keeping assist are not available as standard or optionally.
Insurance groups and costs
Because of its premium price tag the MINI Clubman will cost a little more to insure than more humdrum cars, although it does vary quite considerably depending on the engine and trim you choose.
The 1.5-litre Cooper comes in at Group 18, which compares favourably with the main competitors and isn't excessive given its reasonable performance. Move up to the 2.0-litre Cooper S and this jumps up from Group 25 to 27 depending on specification. If you have a good insurance record then you should find this relatively affordable, but the Cooper S in particular will be too expensive for inexperienced drivers.
VED car tax
All current versions of the MINI Clubman attract the most common rate of VED, with a £150 annual charge. However, if you are looking at a used example then there are savings to be had by choosing a version registered before 1st April 2017, although there will be a limited number of examples as the current Clubman was only introduced in 2016. Cooper Ds and 1.5-litre Coopers registered before this date qualify for a £30 annual VED rate, but revert to the £150 rate if registered from April 2017 onwards.
Trim levels and standard equipment
The entry-level Classic model comes with a 6.5-inch colour infotainment screen, DAB digital radio and Bluetooth connectivity, as well as ambient lighting, exterior MINI logo projection and automatic headlights with rain sensor.
Sport models add the John Cooper Works Aerodynamic Kit and Spoiler, John Cooper Works Alloy Wheels, Sports Suspension, John Cooper Works Bucket Seats, John Cooper Works Steering Wheel and anthracite interior headliner. Sport models are available in combination with Cooper and Cooper S engines.
Exclusive builds on the Classic model specification with upgraded alloy wheels, chrome line exterior finish, leather upholstery, leather steering wheel and unique interior trims. Exclusive models are available in combination with Cooper and Cooper S engines.
Learn more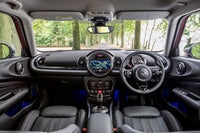 On the inside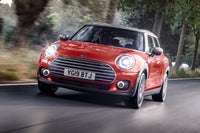 Driving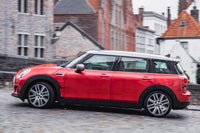 How much does it cost to run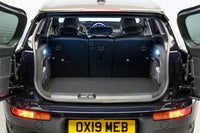 Prices, versions and specification
Reviews of similar cars
Quality checked, all cars less than 8 years old and warranty included
Looking for other MINI cars?
Quality checked, all cars less than 8 years old and warranty included
Keep me updated by email with the latest advice, news and offers from heycar
By submitting, you agree to our
privacy policy
.