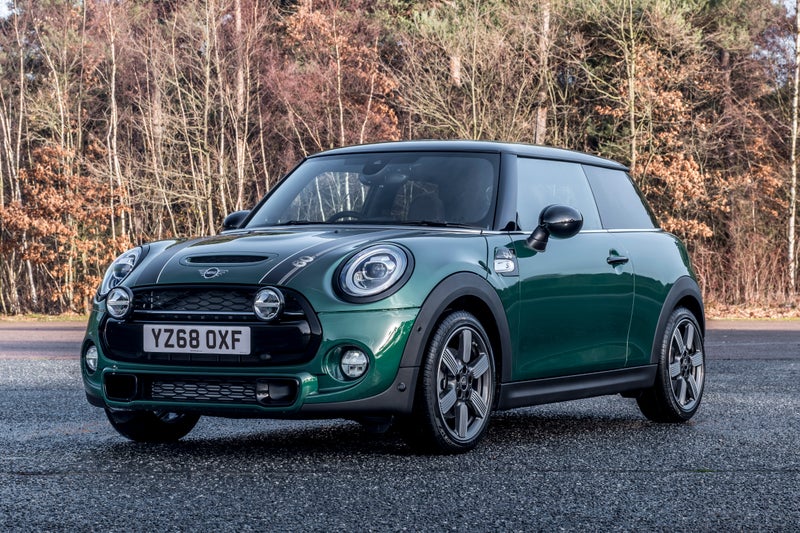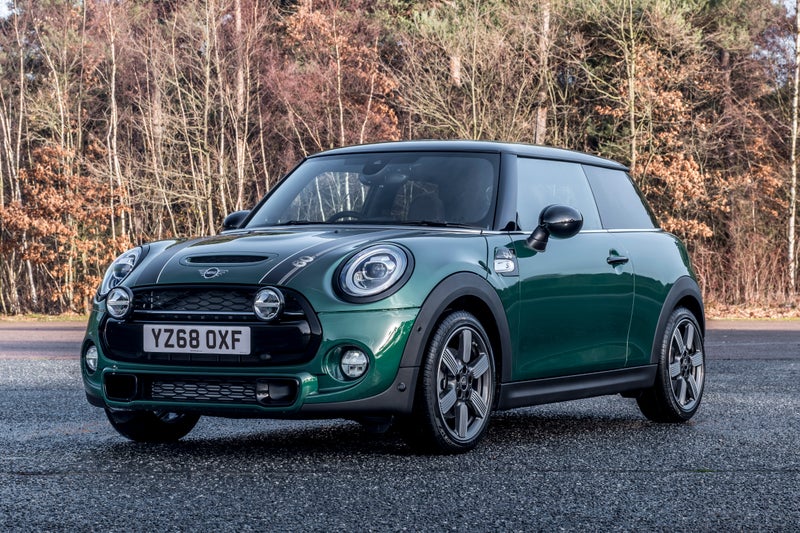 1/10
heycar rating
"Stylish and fun to drive"
Launched: 2014

Small hatch

Petrol, Diesel, EV
Quick overview
Pros
No other small hatch can match MINI's badge appeal
Upmarket and comfortable cabin
John Cooper Works models are very rapid
Cons
Electric version has limited range
Cramped in the back seats for adults
Options can ramp up the price a lot
Overall verdict
On the inside
Driving
Cost to run
Prices and Specs
Overall verdict
"MINI may have launched numerous versions of its style-driven small car, but it's the three-door hatch that remains at its core. Launched in 2014 and revised in 2018, it's the standard bearer in the small hatch class for fun driving, cabin appeal and a spread of options that leaves its rivals floundering by comparison."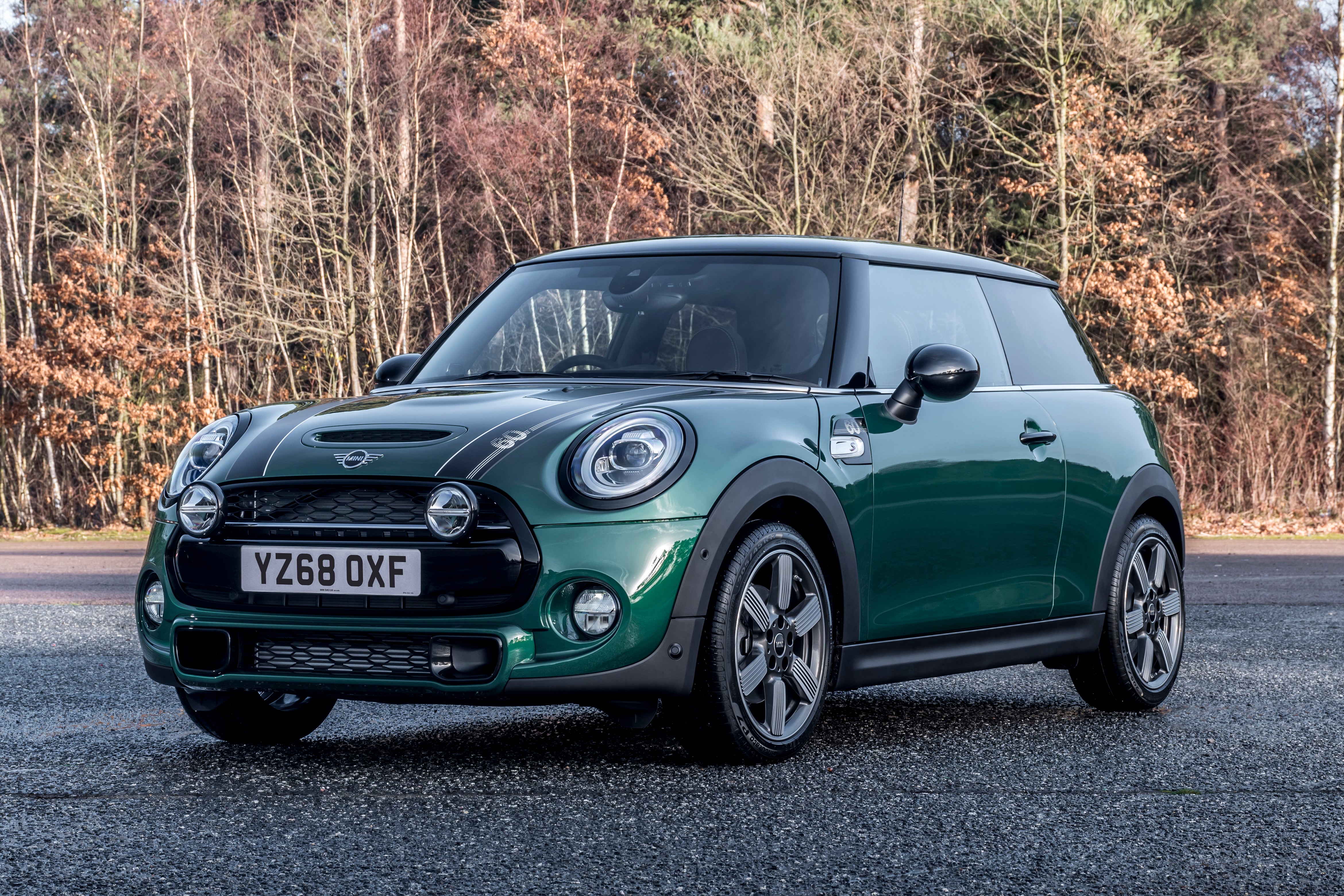 Of course, all of this is for nothing if the MINI three-door hatch isn't able to tick off the basics demanded by a small hatch driver. So, despite those who still bemoan the fact this new interpretation of the MINI is far bigger than the 1950s original, it's compact enough to cope with jam-packed city streets.
The MINI is also just about big enough inside now to deal with four passengers, whereas the first BMW-led MINI was really a 2+2 at best. Granted, the current car is still not going to win in a straight fight with key competitors for outright space, but the British-built hatch is just about good enough on this score.
Like some others in this class, MINI has now dropped its diesel engine offerings, so if you want to fill up from this pump you'll need to look to the used market where there's a vast choice of MINI hatches available. The present line-up is powered by a pair of Twinpower turbo petrol engines, each offered in different power outputs depending on which model you go for.
The One and Cooper share a 1.5-litre three-cylinder engine with 102PS for the base model and a sprightlier 136PS in the Cooper. We'd take the Cooper every time unless you are on a strict budget. Move up to the Cooper S and it has a 2.0-litre turbo petrol motor with 192PS to put it into the heart of compact hot hatch territory. For those who want to see off the MINI's performance rivals, the 231PS John Cooper Works model has the firepower and pace to do so.
You could also go another way with power for the MINI in the shape of the aptly named Electric. It comes with a 184PS electric motor that gives it similar performance to the petrol Cooper model but with zero tailpipe emissions. However, its 145-mile range between charges and hefty price tag, even by MINI standards, will put off as many as it attracts.
With any MINI, the appeal is as much about creating your own version of the car as it is about the more mundane practicalities of life. In this respect, the current MINI is much the same as those that went before it thanks to a raft of optional extras and upgrade packs for everything from the styling to the infotainment and even the way it handles.
This might not sell the MINI to those who simply want the most useful car for their needs, but there are lots of drivers out there who aspire to the MINI. Its premium image, fun drive and strong residual values see that it maintains this.
If you're looking for the five-door version, you need our MINI Hatch 5dr review while the EV version is covered in our MINI Electric review.
 Is the MINI 3-door Hatch right for you?
If you are considering a MINI three-door model with practicality in mind, you are either barking up the wrong arboreal postcode or are very optimistic. Simply put, the MINI hatch is not the most spacious car by a long shot when it comes to carrying more than one passenger or even a decent amount of shopping unless you forego some back seat space.
On the other hand, if you're after a car with a huge sense of fun and one that dishes up handling to make you smile in even its most basic form, join the very long queue for this car. The MINI hatch has a big following thanks to its looks, but it backs it up with a great drive and premium feel that takes all the best bits from its BMW parent and distils them into a small hatch.
The engines are zesty and economical, there's a good amount of standard kit and, dare we say, just enough room in the rear nowadays to accommodate a young family of four.
What's the best MINI 3-door Hatch model/engine to choose?
The cheapest way into a MINI is the One model with its 102PS 1.5-litre Twinpower turbo petrol engine. It's fine around town and for those wanting to get in on the MINI band wagon at the lowest cost. However, we'd steer towards the Cooper with its 136PS version of the same three-cylinder 1.5-litre motor for its better performance on motorways.
The Cooper is also more than well equipped for most needs and it can be topped up with a couple of choice options packs. In this way, you can have all the brilliant handling fun, comfort and quality that a MINI has to offer without breaking the bank.
Some will want the extra oomph of the Cooper S or John Cooper Works models, but we reckon their firmer suspension makes them a little wearing day in, day out. As for the electric model, it's cheap to run once you get over the high initial cost of the car, but its limited battery range restricts its real-world use to urban driving.
What other cars are similar to the MINI 3-door Hatch?
There is a long list of fine small hatchbacks that we could reel off here, but the most likely alternative a MINI customer will consider is the Audi A1. This is down to the MINI's premium approach that means so many of its mainstream competitors will never get a look in on most people's shortlists. With the Audi, you get a high-grade badge, classy cabin with more interior space, and a selection of engines from frugal to fast.
On the other hand, if you can divert your mind from the premium lure of the MINI, both the Ford Fiesta and Volkswagen Polo, as well as the Peugeot 208 and Renault Clio, have plenty to offer. All are roomy and zoomy enough to be fun.
Comfort and design
"MINI has refined and evolved the driver's environment of the MINI to make it easier to use while still keeping the character that continues to draw people to the car. So, the speedo and rev counter dials are placed directly in front of the driver and the electric window switches are positioned on the door. It all makes the MINI Hatch more intuitive to use."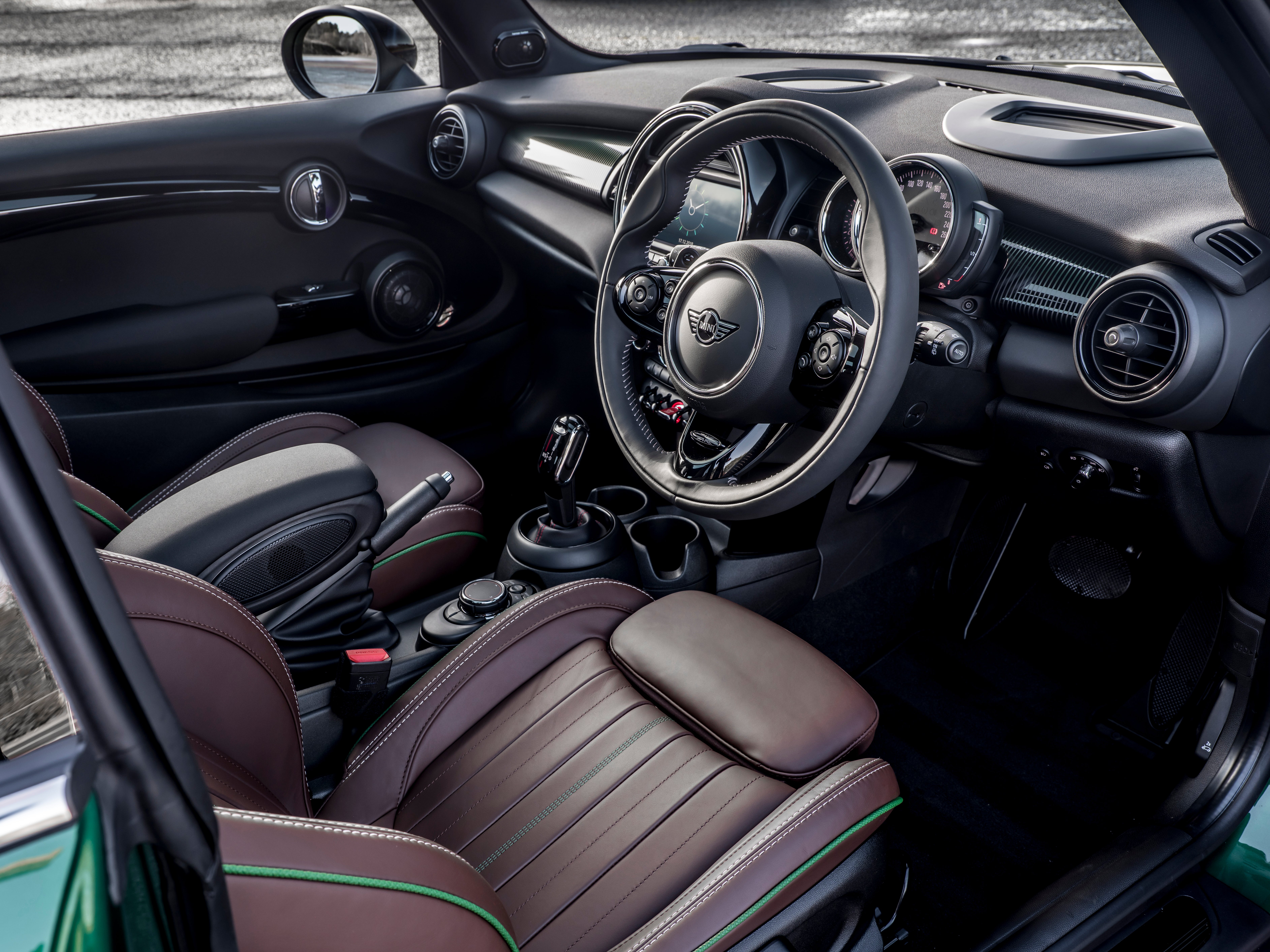 The central infotainment screen is easy to read and the main heating controls use rotary dials that are instinctive to adjust the temperature and fan speed. Beneath this, the toggle switch to start the engine is not so obvious to use until you have spent a little time with the car.
This generation of MINI has a lower-set driving position, which some might find tough on the knees when getting out, but it's comfortable for most people. There's plenty of adjustment for the seat, including for height, and the steering wheel, so shuffling them about soon hones the driving position to your size and frame.
However, no amount of moving the seat and steering wheel can alter how thick the windscreen and other pillars are. Those either side of the windscreen can be a real hindrance when pulling out of junctions at a slight angle, leading the driver to fidget in the seat for a better view. It's a similar story with the rear pillars when changing lane on the motorway or backing into a parking space. However, there is plenty of room for the driver's legs, shoulder and head.
Quality and finish
This third generation of MINI Hatch has learned plenty of lessons from its predecessors as the standard of fit inside the cabin is top notch. On looks alone, it has all of its rivals well and truly beat, but it also gives them plenty to think about when it comes to quality of construction.
Most of the materials used in the MINI have a superior feel to its rivals. Even when compared to BMW's own mainstream models, the MINI can claim an advantage and it's backed up by the absences of squeaks or rattles from anywhere inside the car no matter what road surface you drive along.
Depending on whether you choose the Classic, Sport or Exclusive trims offered with some or all models, the MINI's cabin becomes even more high end in feel with leather-trimmed sports seats. Choose one or more of the various options packs and you can push this feeling even further.
We'd recommend the panoramic sunroof as a wise choice to bring an airier feel to a cabin that can feel a little claustrophobic when decked out in dark colours.
Infotainment
The 6.5-inch colour display is standard in all versions of the MINI Hatch. It works well with the steering wheel controls to operate the DAB digital radio or music from your smartphone that can be accessed using Bluetooth.
However, if you want integrated navigation, you'll need to fork out £900 for this option that also provides Apple CarPlay. To get the full suite of services that can be run through the MINI's infotainment, though, you need to dig deeper and pay £2000 for the Navigation Plus Pack that uses a larger 8.8-inch screen. This serves up real-time traffic information and wireless phone charging if your device is capable of this. It also has Amazon Alexa included for hands-free voice control for many functions.
With the MINI Electric, you get the same infotainment screen in the centre but a unique 5.5-inch display behind the steering wheel for speed and battery power. The MINI Electric also comes with MINI Connected, navigation and real-time traffic updates as standard, while the Level 3 model has the Navigations Plus Pack included in its spec.
 Space and practicality
MINI is not trying to kid anyone the three-door hatch is the roomiest or most practical small hatch. Even so, it does come with more generous amounts of space for those in the back than the previous generation model.
Getting into the back seats is the first hurdle, and we mean that in the truest sense of the word, as you have to leap one leg at a time between the seat and door pillar. Even though the front seats slide forwards to aid access, it's still a yogic challenge for adults, but children will be able to nip in and out easily enough. However, for parents grappling with a kiddy seat, be prepared for a back-breaking task. Still, there are Isofix mounts on both back seats.
Ah yes, there are only two pews in the rear of the MINI, so forget any notions of five people setting off on a MINI adventure. It ain't going to happen. On the plus side, once two adults are installed in the back, they can sit comfortable for short hops so long as whoever is in the front doesn't need to push their seat all the way back. Headroom is limited for adults, but shoulder space is decent and each rear occupant gets their own cupholder plus a circular central storage bin.
For bigger items, the MINI has 211-litres of boot space. However, while the boost is unable, the angle of the seat back makes it tricky to fit in anything larger than a couple of shopping bags or a smaller suitcase.
Extending the MINI's boot is easily done with the 60/40 split and fold rear seats that frees up to 731-litres of load space. Not big by class standards, at least the seats tumble to leave a flat platform, even if it doesn't sit flush with the normal boot floor.
If you want add to the MINI's practicality, for £200 you can have the rear carrier preparation option fitted, though you will still have to pay for a bike rack to fit and attach your cycles to.
Handling and ride quality
"We'd expect any MINI Hatch to deliver big on the handling and fun fronts, but what comes as a real surprise to many is how well it copes with poorly surfaced roads. The One and Cooper models offer the greatest comfort and have an ability to absorb crests and dips without compromising the controlled nature of the car. This is a rare gift in any car, never mind a small hatch."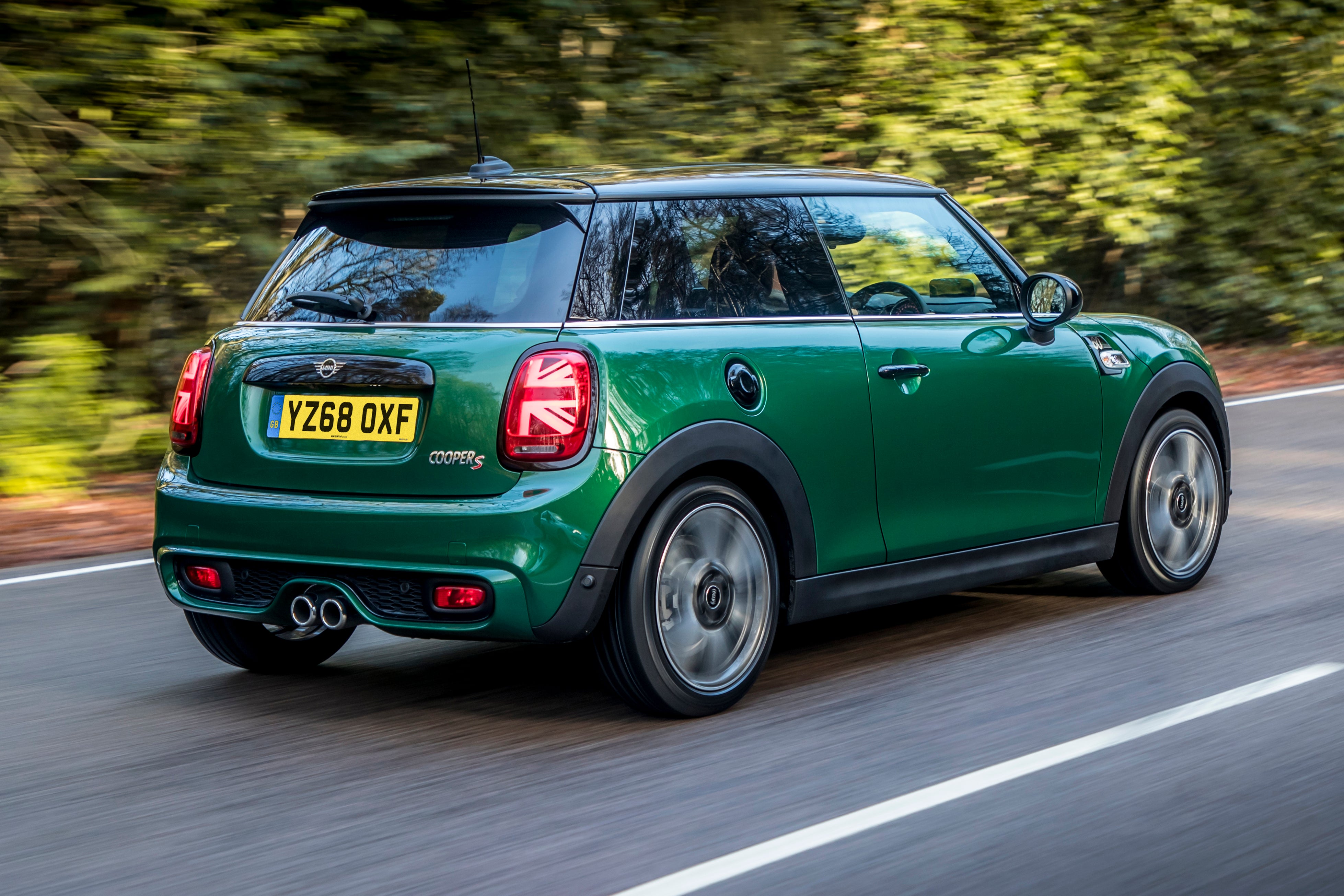 The Cooper S and John Cooper Works models with their larger alloy wheels have a correspondingly firmer ride and both come with sports tuned suspension as standard. However, they are both still more than bearably good at dealing with rough roads and you can delete the stiffer suspension at no additional cost when buying new.
If, on the other hand, you want more say in the suspension's set-up, you can have the optional Adaptive Suspension (which adds £600 to the new list price). This lets the driver choose between a normal and firmer, sportier set-up, though we reckon the standard suspension on any model is more than up to the job without this.
Helping the Cooper S and John Cooper Works models to get their power down to the road without the front wheels shuffling for traction is Performance Control. This is an electronic aid that divides the power between the driven wheels to whichever has the most grip and keeps the car on track. Neither the One or Cooper is offered with this and they don't need it.
Whichever MINI takes your fancy, the handling is a standout quality of the Hatch. It has plenty of grip to make it fun and secure, even on slick wet roads, while the steering has more than enough feel and communication to keep keen drivers happy. For the rest of us, it's light around town and stable on the motorway to be all things to all drivers.
Engines and gearboxes
MINI offers a specific engine for each of its Hatch models, so the One has a 102PS version of the 1.5-litre turbocharged petrol engine. It's perfectly at home around town and quick enough off the mark to parry with the usual urban traffic. A seven-speed dual-clutch automatic is available as an option for those who want to shimmy around town with the least possible effort, but we'd still have the six-speed manual as it has a light, easy shift that suits the MINI's charm.
Move up to the Cooper and the three-cylinder 1.5-litre engine swells to 136PS. This is the sweet spot of the range and the one most drivers will choose. It's quicker off the line that the One, knocking two seconds from the slower car's 0-62mph time, and it feels much more at home on motorway journeys.
Hot hatch fans will largely be happy with the 192PS served up by the 2.0-litre four-cylinder motor. It sees off 0-62mph in 6.8 seconds, so it's swift and pulls hard through the gears whether you go for the manual or auto 'box. However, some will always want more and this is where the John Cooper Works comes into the mix with its 231PS and 0-62mph in 6.3 seconds, or 6.1 if you have the auto transmission.
Then there's the MINI Electric, which accelerates quickly and is smooth in use as there are no gears, just the seamless power of the electric motor. What takes time to master, though, is slowing down because as soon as you take your foot off the accelerator pedal the car slows markedly. This is the regenerative braking doing its thing to recharge the battery, so you need to learn to modulate your right foot's movements more than you do in the other models.
Refinement and noise levels
For a small hatch with a definite leaning towards the sporty side of life, you might think the MINI is going to be a rowdy, rorty ride. Oh how wrong you would be. Instead, the MINI is an impressively quiet car in this class with engines that are happy to keep the noise down even when working hard at higher speeds.
Use the full sweep of the Cooper S and John Cooper Works engine revs and you are rewarded with fittingly snappy exhaust sounds, but even this pair are more than able to saunter along quietly and contentedly on the motorway.
There's little noise from the tyres or wind, even at expressway speeds, which means MINI drivers and their passengers arrive feeling as fresh as when the departed. In the MINI Electric, it's even better as there is only the faint background whirr of the electric motor at all speeds. The only downside with the battery-powered MINI in this respect is the motor is so quiet that you do notice wind rustle a bit more at faster speeds. However, it's not intrusive or hard on the ears.
 Safety equipment
Given the MINI's premium image and pricing, you might think it would score very well in the safety arena. However, the basic design dates back to a launch in 2014 and that means some things we now take for granted were unusual back then. Among them is automatic emergency braking which is only an option as part of the Driving Assistant System that adds £800 to the cost.
You do get ABS anti-lock braking and ESP traction control, which has an electronic locking front differential for improved grip on wet roads. There are also six airbags and all four occupants have a headrest as standard, plus three-point belts. In the back, there are Isofix child seat mounts fitted to both chairs.
Other features included with all MINI Hatch models are Hill Assist to stop the car rolling backwards during hill starts and E-call. This will contact the emergency services in the event of a collision and the driver is unable to make that vital contact.
All of this is welcome in the MINI, but it still wasn't enough to earn it more than a four-star rating in Euro NCAP tests. A score of 79 per cent for adult occupant safety is merely good rather than great for this class of car. Child occupant safety comes in at 73 per cent which is much more on a par with the MINI's main rivals.
Maximum EV range
MINI has borrowed the 32.6kWh battery and 184PS motor from the BMW i3 for the electric model. It gives this car similar pace to the petrol-powered Cooper, but the range on a full charge is limited to a maximum of 145 miles. This is for the Level 1 model, so if you choose the Level 2 or 3 you get a couple of miles less per charge.
Using a rapid charger, the MINI Electric can be back up to 80 per cent of full power in half an hour. On other public chargers, this will take around two and a half hours or three hours at home with a 7.7kW wallbox.
MPG and fuel costs
"It will come as no shock to learn the most economical MINI Hatch is the least powerful One model that offers a combined consumption of 45.6mpg under WLTP testing. Using Real MPG figures, this comes out at 43.7mpg, so not far off the claimed number. With a 40-litre fuel tank, this means you should be able to cover up to 380 miles on a single fill in a One."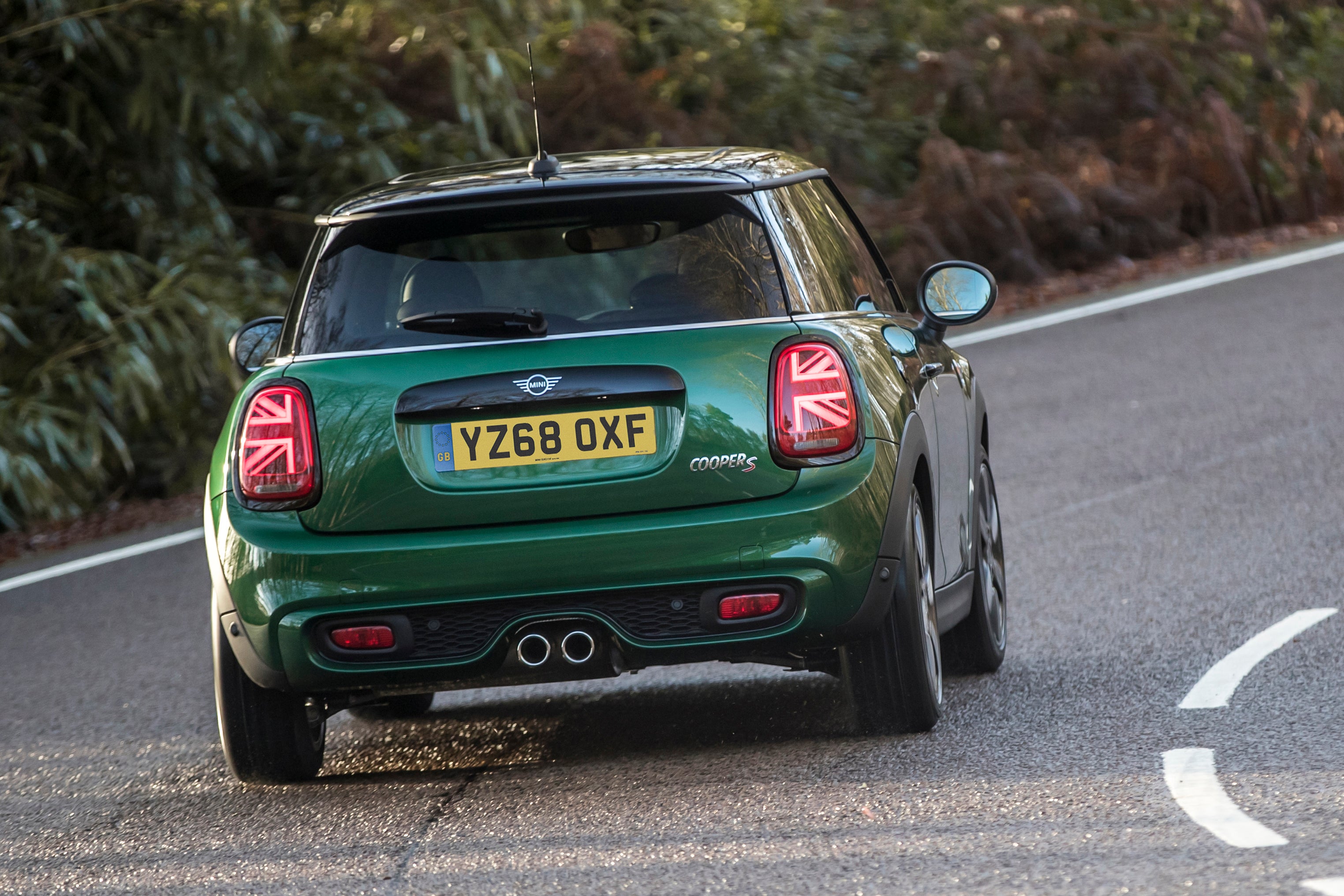 In the used market, the One D manages a Real MPG of 59.8mpg. Nowhere near its claimed 76.3mpg, but still useful if you have to cover big distances.
Insurance groups and costs
The premium approach of the MINI Hatch means the lowest insurance group rating it can manage is 13 for the One Classic. This might be just about bearable for a young driver, but group 20 for the Cooper and 28 for the Cooper S put them beyond the reach of anyone without some accrued no claims bonus.
Choose the John Cooper Works mod and it pushes into group 29, which is similar to most of its rapid hatch rivals.
VED car tax
First year VED rates for most MINI models fall into the 110-130g/km banding that will cost you £155 and then £150 for every year after that. However, the Cooper S with manual gearbox emits 139g/km, so you'll be paying £215 for road tax in the first year.
The John Cooper Works with auto 'box also comes in at £215 for the first year's VED, but if you prefer the manual gearbox brace yourself for a bill of £540.
How much should you be paying for a used MINI 3-door Hatch?
"Early examples of this third generation MINI three-door hatch can be found easily from around £8000 with average mileages of 35,000 miles."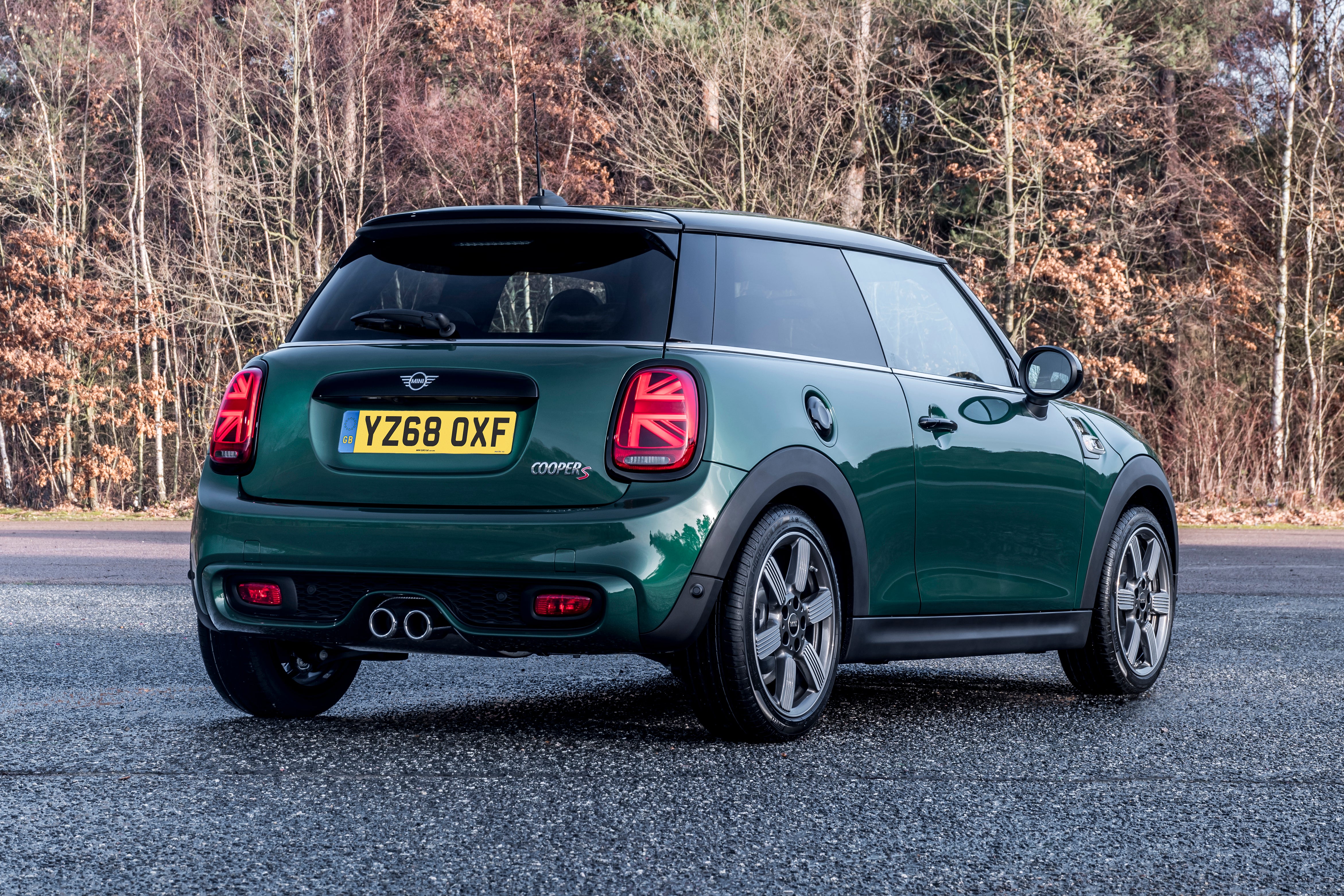 This is for a One model, so if you upgrade to a Cooper you'll pay closer to £9000, while the Cooper S will need you dig deeper for its £11,500 starting price. Should you want the John Cooper Works model, expect to start searching at the £15,000 mark for the quickest version of the MINI.
Move to nearly new and discounts are rare, so expect to pay close to the list price unless the car has already covered quite a few miles.
Trim levels and standard equipment
When choosing a MINI, you first decide between One, Cooper, Cooper S and John Cooper Works to pick the engine that suits you best. You then have the choice of six-speed manual or seven-speed dual-clutch automatic gearbox. After that, you refine your decision by picking from Classic, Sport or Exclusive, with the Works model as a standalone choice.
All MINI Hatches come with air conditioning and 6.5-inch infotainment screen, while the S and Works have their trademark bonnet scoop to set them apart. The Classic sits on 15-inch steel wheels for the One and alloy versions for the Cooper, while the S has 16-inchers. The S also has sports front seats and a leather-covered steering wheel.
Switch to Sport and you get 17-inch Works-style alloy wheels, body kit and rear spoiler. There are also Works sports front seats, steering wheel, anthracite headlining, cruise control and Performance Control added to the One and Cooper models.
With the Exclusive, there are different 17-inch alloy wheels, MINI Yours steering wheel, leather sports seats and a Chrome Line interior. This version also has cruise control with brake function.
For the Works, you have its 17-inch Track Spoke alloys, Sports suspension, exhaust and upgraded brakes with red-painted calipers. Inside are sports seats finished in Dinamica and leather, multi-function steering buttons on the steering wheel, gloss black trim inserts and MINI Driving Modes to offer Sport, Green and Mid settings for how the car responds as you drive.
MINI Hatchback cars for sale on heycar
999
Number of cars available
£7.5K - £50K
Price bracket of these cars
Colours available on heycar
Keep me updated by email with the latest advice, news and offers from heycar
By submitting, you agree to our
privacy policy
.