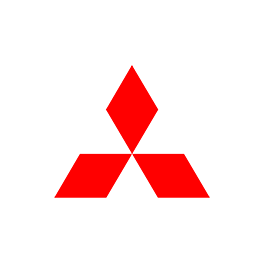 Mitsubishi L200 Review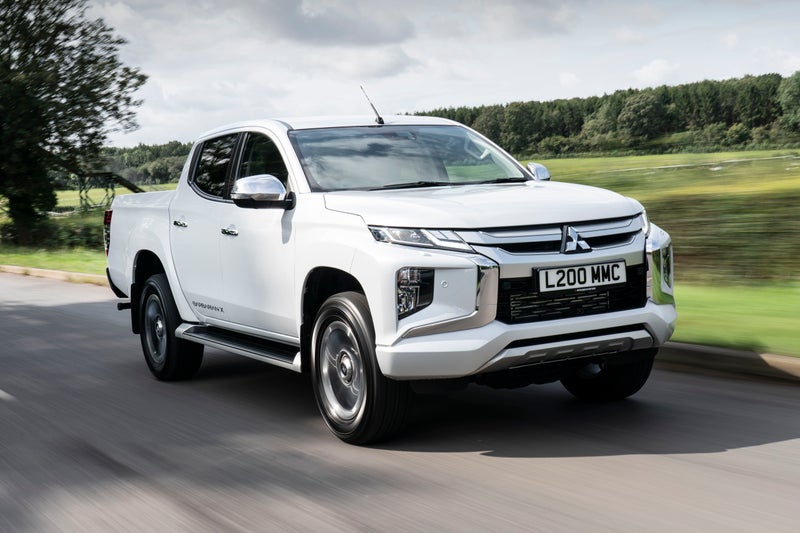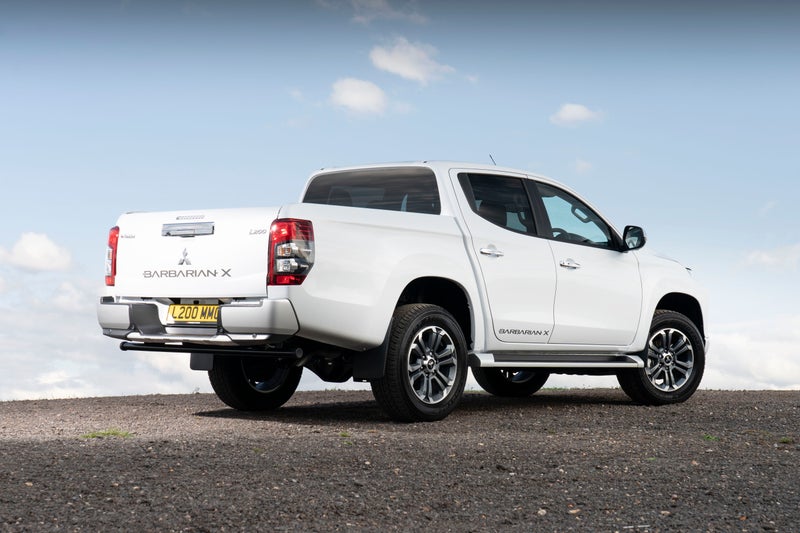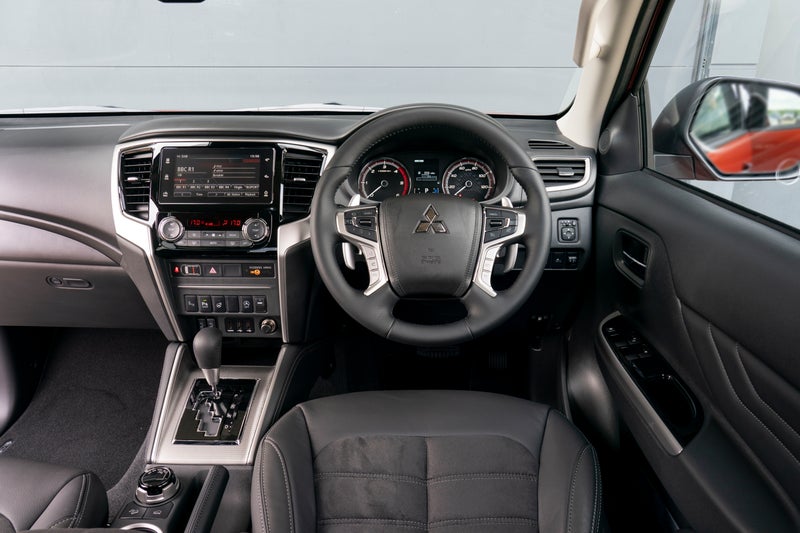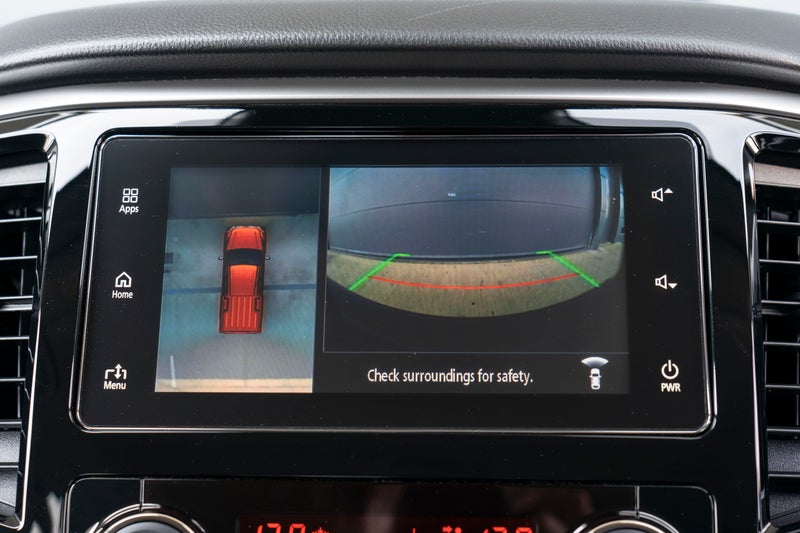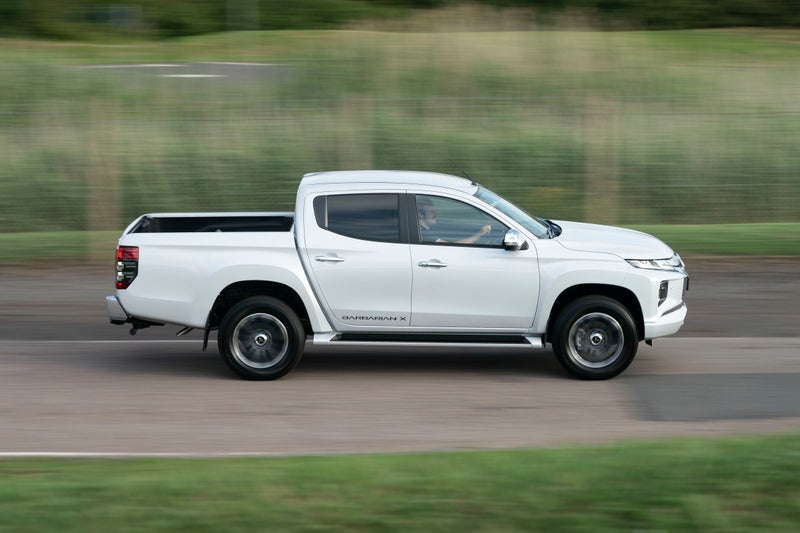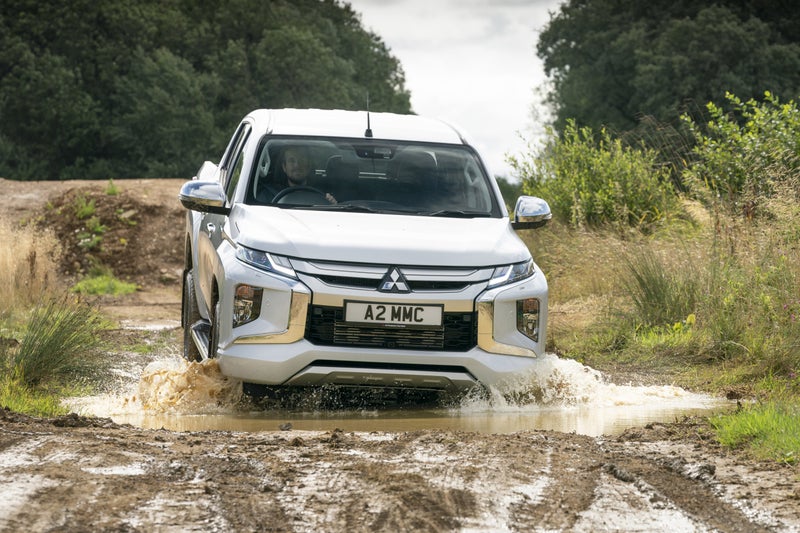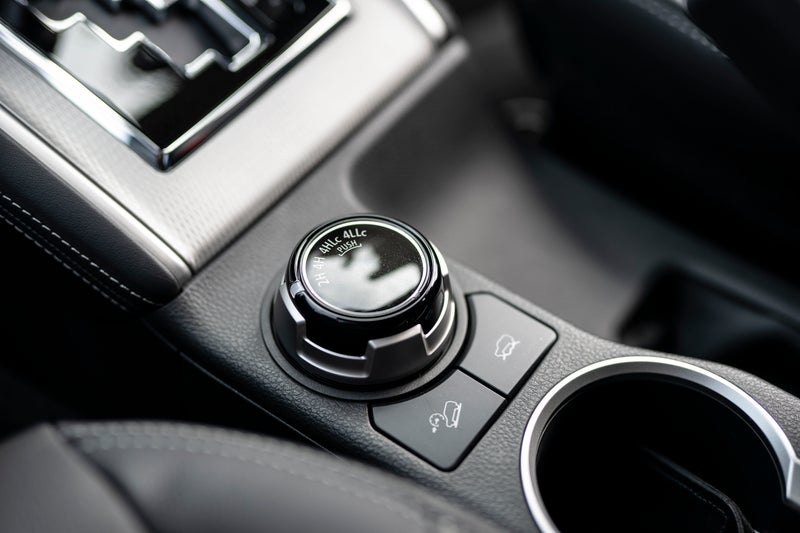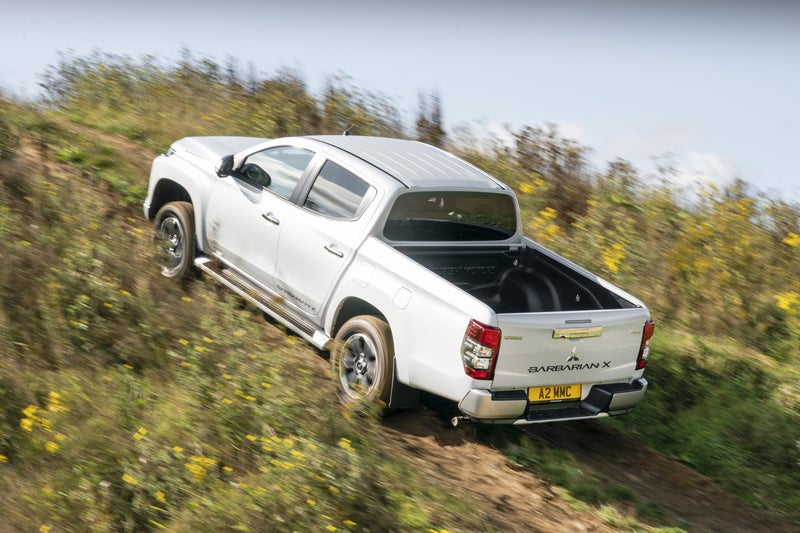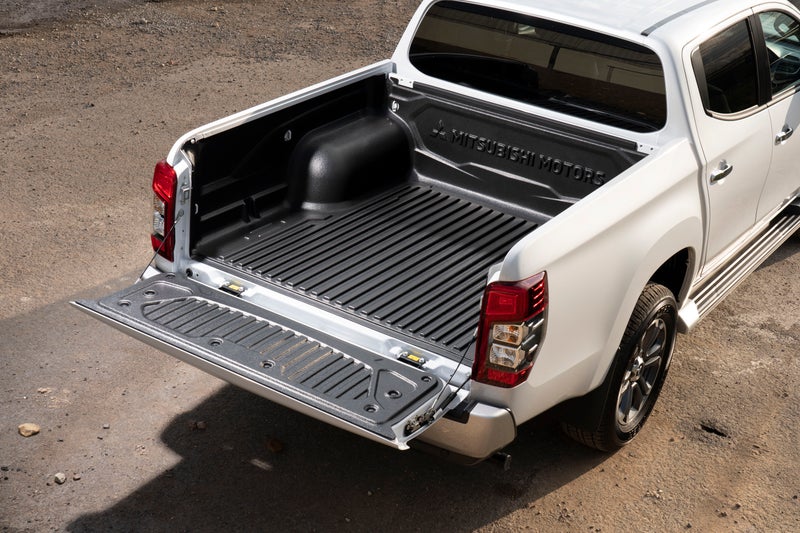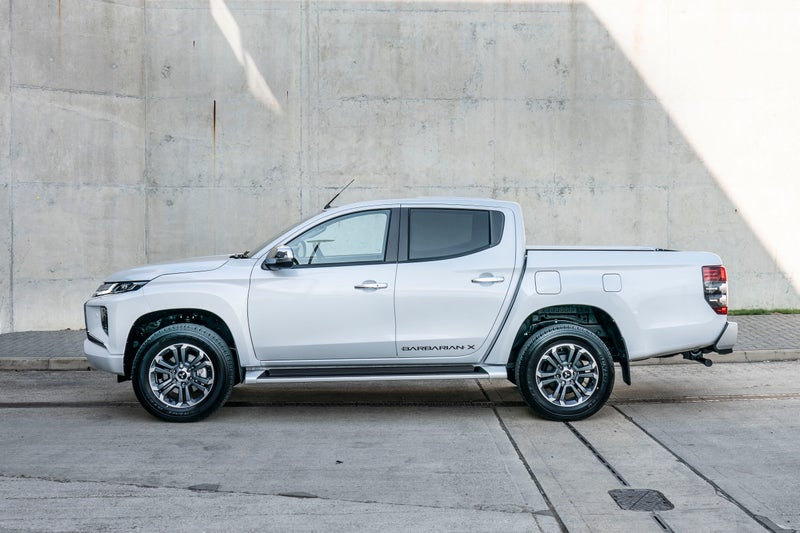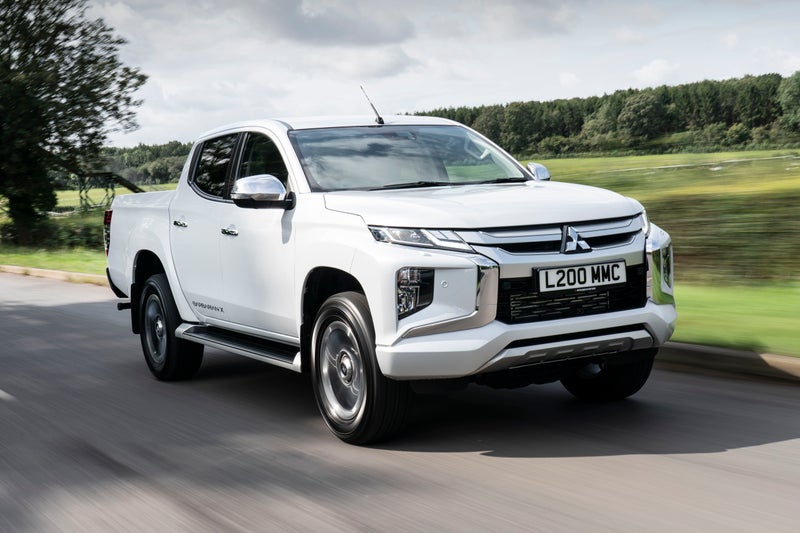 1/10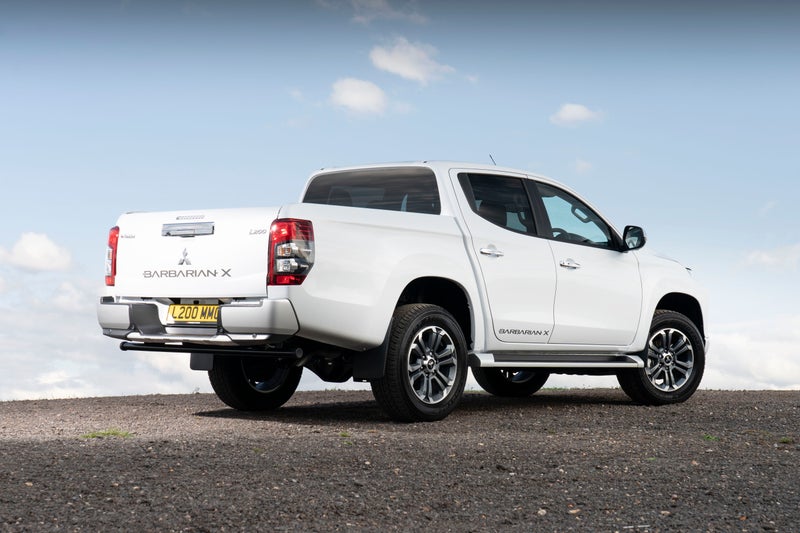 2/10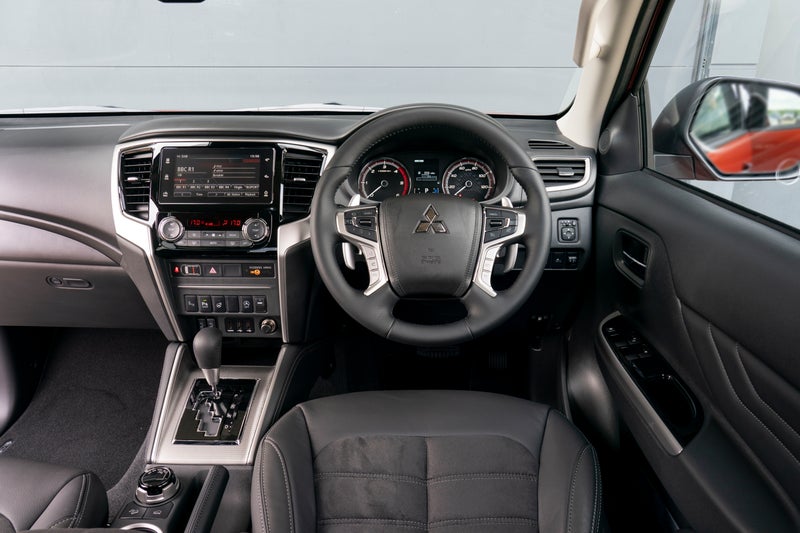 3/10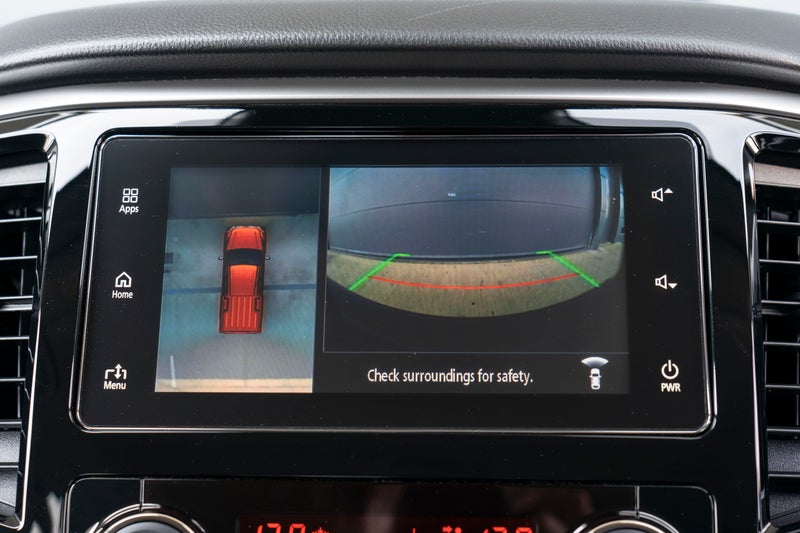 4/10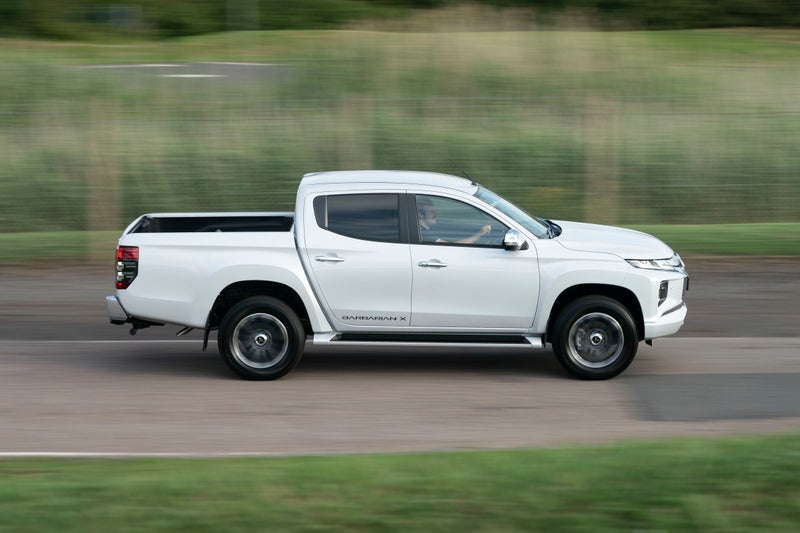 5/10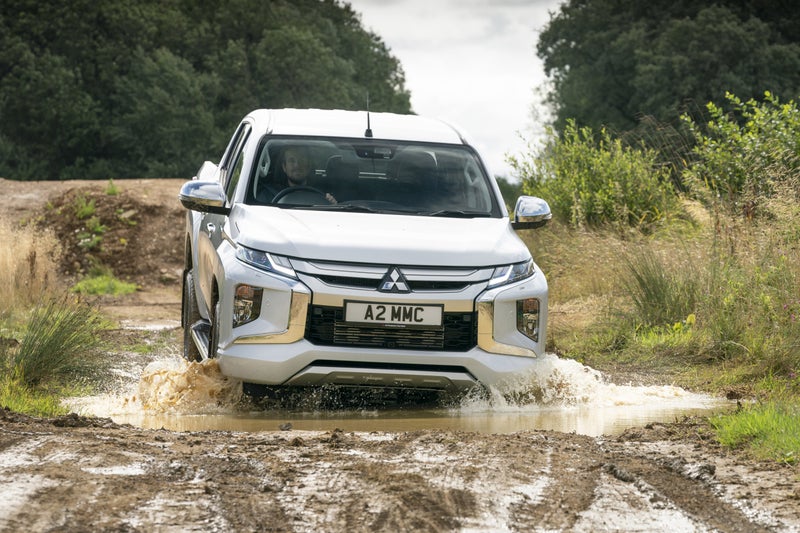 6/10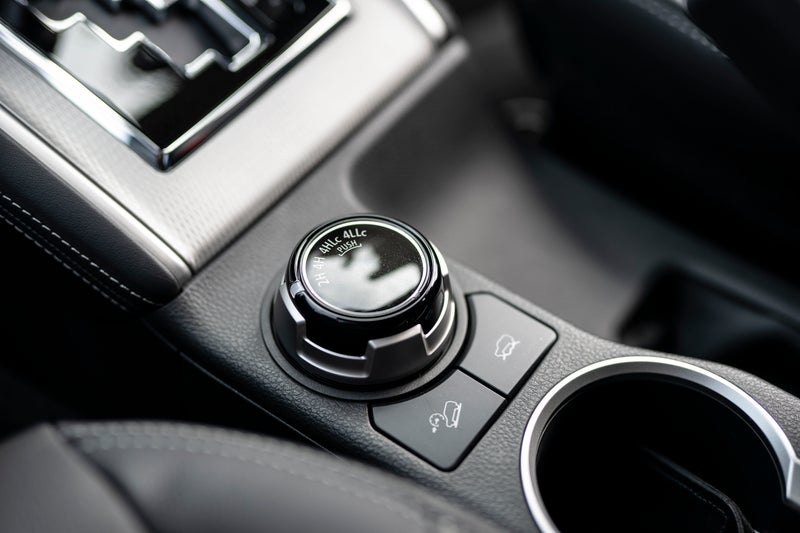 7/10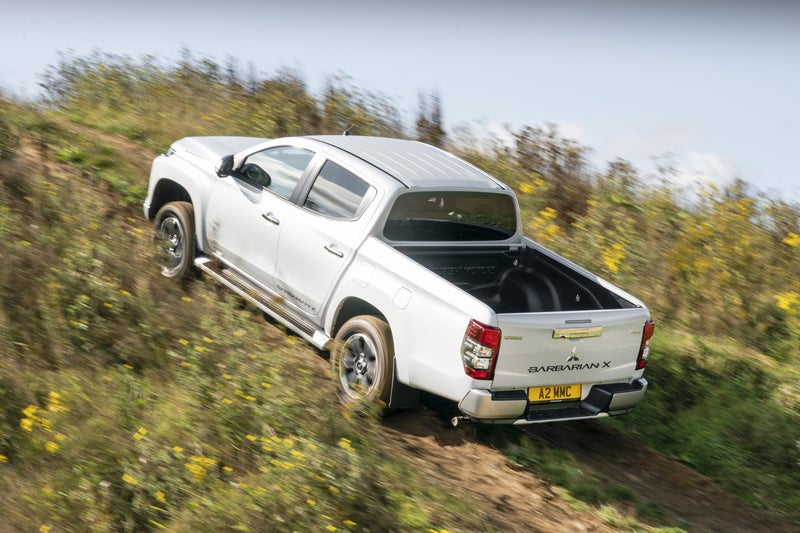 8/10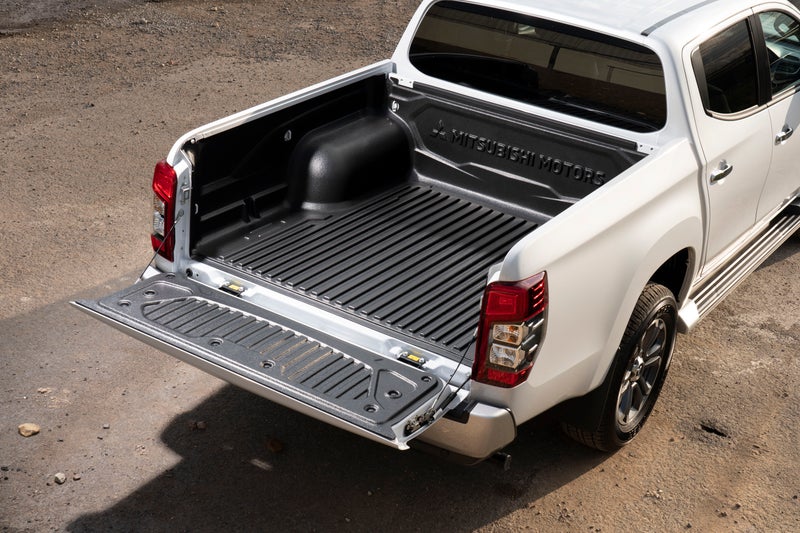 9/10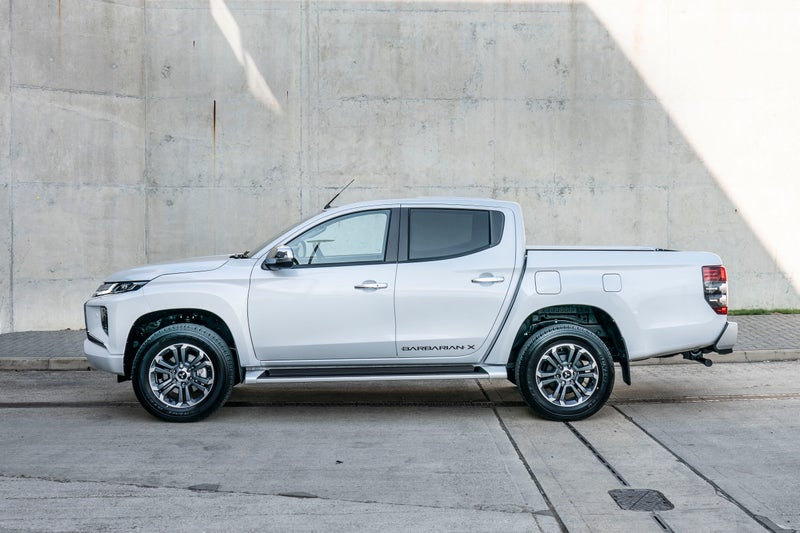 10/10
Launched in 2019

Pick-up

Diesel
Launch year

2019

Body type

Pick-up

Fuel type

Diesel

Written by
heycar editorial team

heycar rating
Tough, rugged but basic truck
Best bits
Excellent off-road ability
Well equipped with generous standard kit
Five-year warranty
Not so great
Poor ride around town
Cabin feels old fashioned
Rivals have more power
Read by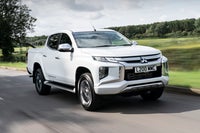 Overall verdict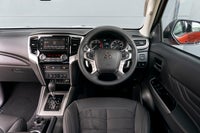 On the inside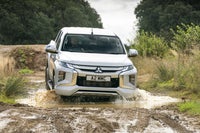 Driving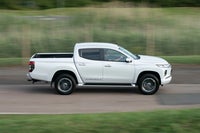 How much does it cost to run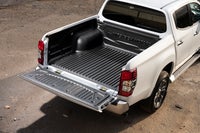 Prices, versions and specification
Overall Verdict
"The Mitsubishi L200 doesn't hide its intentions quietly. It is an unashamed, tough and versatile pick-up truck that offers a great amount of rugged, go-anywhere, tow-almost-anything ability."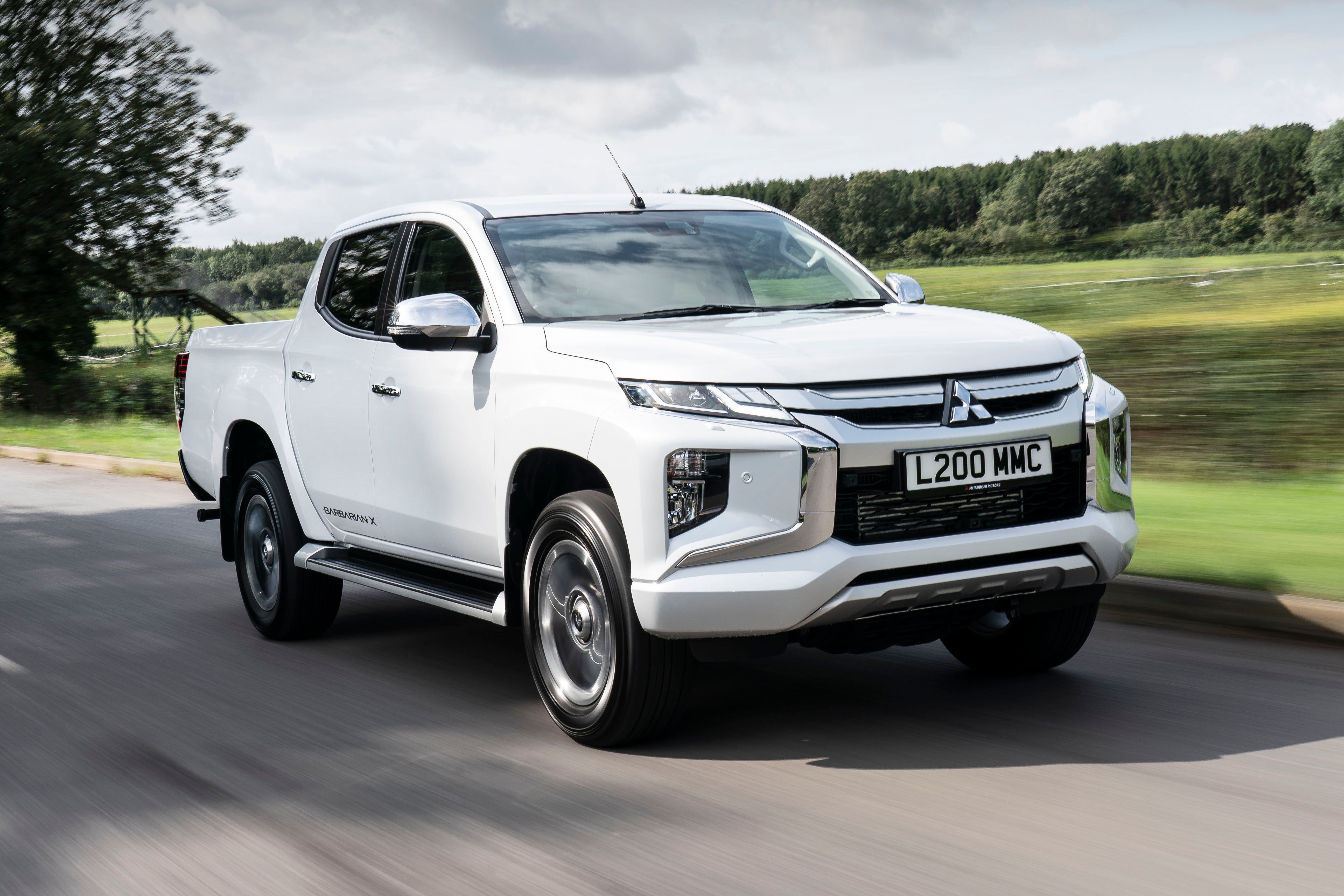 This doesn't come totally at the expense of any form of on-road ability, and this is something that Mitsubishi made notable efforts to improve in the latest update in 2019. The steering is more accurate and there is less noise from the engine on the move versus the previous generation (the model launched in 2019 was the sixth L200) while it is also cheaper to run.
The engine choice is kept simple – there is only one engine available in the form of a 2.2-litre diesel with 150PS. It sounds, on paper at least, underpowered versus the competition as some rivals such as the Nissan Navara offer up to 190PS. It's also less than the previous generation of the L200, which offered up to 180PS from a bigger, 2.4-litre, diesel engine.
In all other areas, though, the figures are in the L200's favour. It's more economical than the previous version, has a higher payload and can tow up to 3.5 tonnes.
One thing that hasn't really been updated since the previous version of the L200 is the interior. While some pick-ups have gone down the luxury approach hoping to tempt those who want to use their working vehicle as family transportation at the weekend, the L200 has remained a little more honest and basic.
The notable difference is the upgraded infotainment system that comes with Apple Carplay and Android Auto. Partly because of this there is no satellite navigation available at all – Mitsubishi reckons that most people will use their phone's navigation via the screen. The overall feel of the interior is practical and hardwearing, with a few nods to family life like the USB sockets in the front and rear of the cabin.
There are only two different versions of the L200 – a Club Cab and a Double Cab. While previous versions came with a much more utilitarian single cab, this was ditched due to a lack of sales.
Both the Club Cab and the Double Cab might come with four seats but the second row in the former are fold-down versions that come with little legroom and are only best for short trips – think heading around the farm rather than trips to school, though. The Double Cab is much more the family focused of the two. It's not a relaxed family cruiser, though, as it's quite gruff on the move and the firm suspension means there is a fair amount of bounce when you head over speed bumps and pot holes.
The four-wheel drive system has been updated and offers 2H, 4H, 4H with centre diff lock, low range with centre lock, hill descent control and four terrain modes: gravel, mud/snow, sand, and rock. You can move from the 2H setting to the 4H on the move at speeds of up to 60mph.
The loadbay can take a maximum payload of 1,080kg, while the maximum towing capacity is 3.5-tonnes. It's worth noting that this is just if you have a three-axle trailer – you're limited to 3.1 tonnes if you have a two-axle trailer.
The 2019 updates bring improvements over the previous generation, but the L200 still doesn't offer as much power or refinement as rivals like the Ford Ranger or Nissan Navara. The Mitsubishi still acquits itself well as a rugged workhorse, though, even with the lack of two-seat base model.
If you're looking for the older version, you need our Mitsubishi L200 (2019-) review.
Comfort and design
"The interior of the L200 isn't massively confusing, especially as it hasn't changed much over the last few years so it will be familiar to anyone who has been in an L200 in recent years."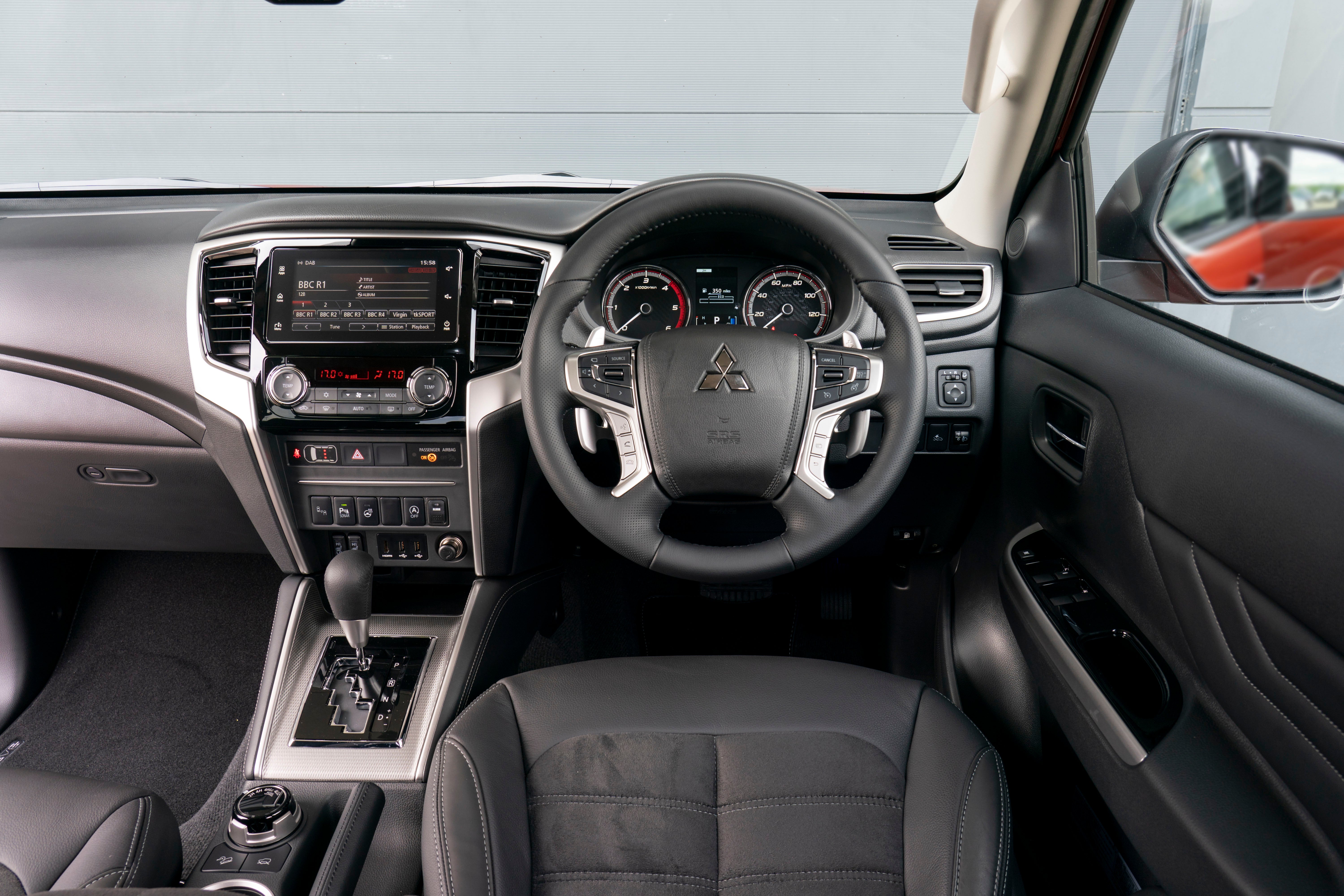 The best part of the Mitsubishi's cabin is its seats, particularly on the high-level Barbarian X model. They are wonderfully supportive but the uppermost layer is akin to a plush mattress cover, meaning they are comfortable too. Lower trims get more basic upholstery though. The electric adjustment on Barbarian trim and up means that you can tweak the position with accuracy to get the position spot on.
Most of the rest of the cabin is very familiar to those that owned a previous generation L200, with a simplistic layout and a basic set of dials.
There are little in the way of design flourishes, with simple air vents and basic and large buttons. The downside of these easy-to-hit buttons is that they will be blanked off the lower down the range you go and the more basic a model you go for.
The steering wheel is chunkier than previous versions, and you can heat it on certain versions too, which is a rarity in the truck market. It only heats around the two sides, though, meaning you'll need to keep your hands at 10 to 2 to feel the benefits.
Handling and ride quality
"The ladder chassis and leaf springs on the L200 are designed for carrying heavy loads rather than dealing with urban potholes so it's not a shock that the Mitsubishi isn't as comfy around town as your average city car. You get a moderate degree of bumps and rattles that make their way into the cabin, but this does settle down the faster you go and it is much more refined on the motorway."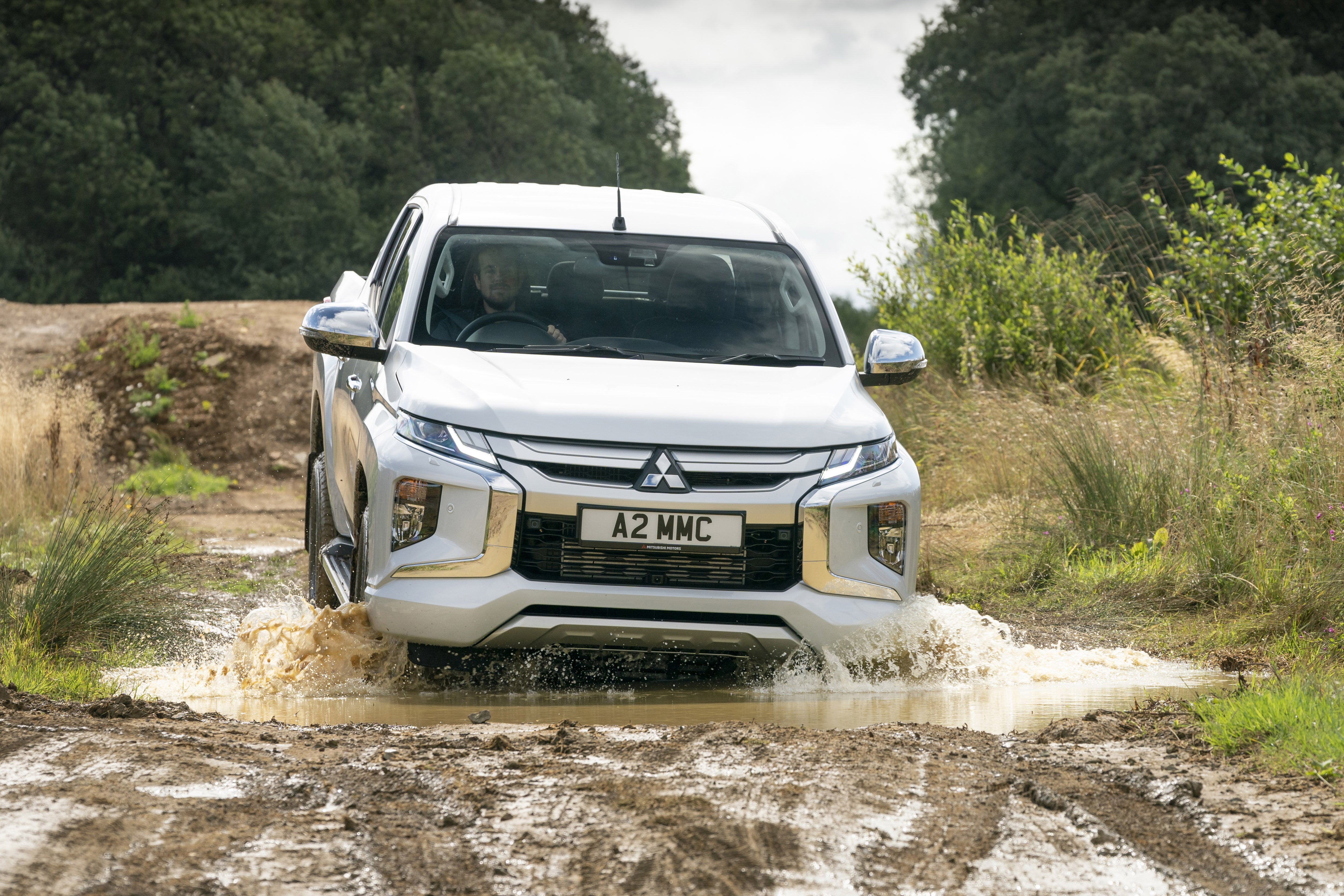 The chassis has been made slightly stiffer for the sixth generation of L200, while the springs and dampers were updated, so it does feel more settled overall than previous versions.
The steering system has been updated, too. It is lighter and more accurate than the one that featured in the fifth generation, which makes low-speed manoeuvres a little easier.
Some will barely spend any time on road in their L200 at all, though, and it is in stickier situations where the truck shines. All four trims get four-wheel drive as standard, but the system on the entry-level is a more basic one. You'll have to go for a Warrior spec or higher in order to get the Super Select 4WD-II system that comes with a range of different options.
The different modes are 2H, 4H, 4H with a locked centre differential and 4LLc low-ration, which again has a locked differential. Both four-wheel drive systems can be moved from two-wheel drive to four-wheel drive while you are moving, at speeds of up to 62mph.
If you're heading into really tough stuff on a regular basis then the Barbarian spec is the one to go for as it brings hill descent control and driving modes that adapt the different settings in the drivetrain and the on-board computer to fit. It has settings to deal with gravel, snow, sand and rocky terrain and it does it superbly, barely breaking sweat even when faced with challenging routes.
MPG and fuel costs
"The Series 6 L200 was one of the first cars to be tested under the new WLTP testing scheme and Mitsubishi is confident that it should be able to match up to its figures. These are 32.1mpg for the manual and 29.1mpg for the auto."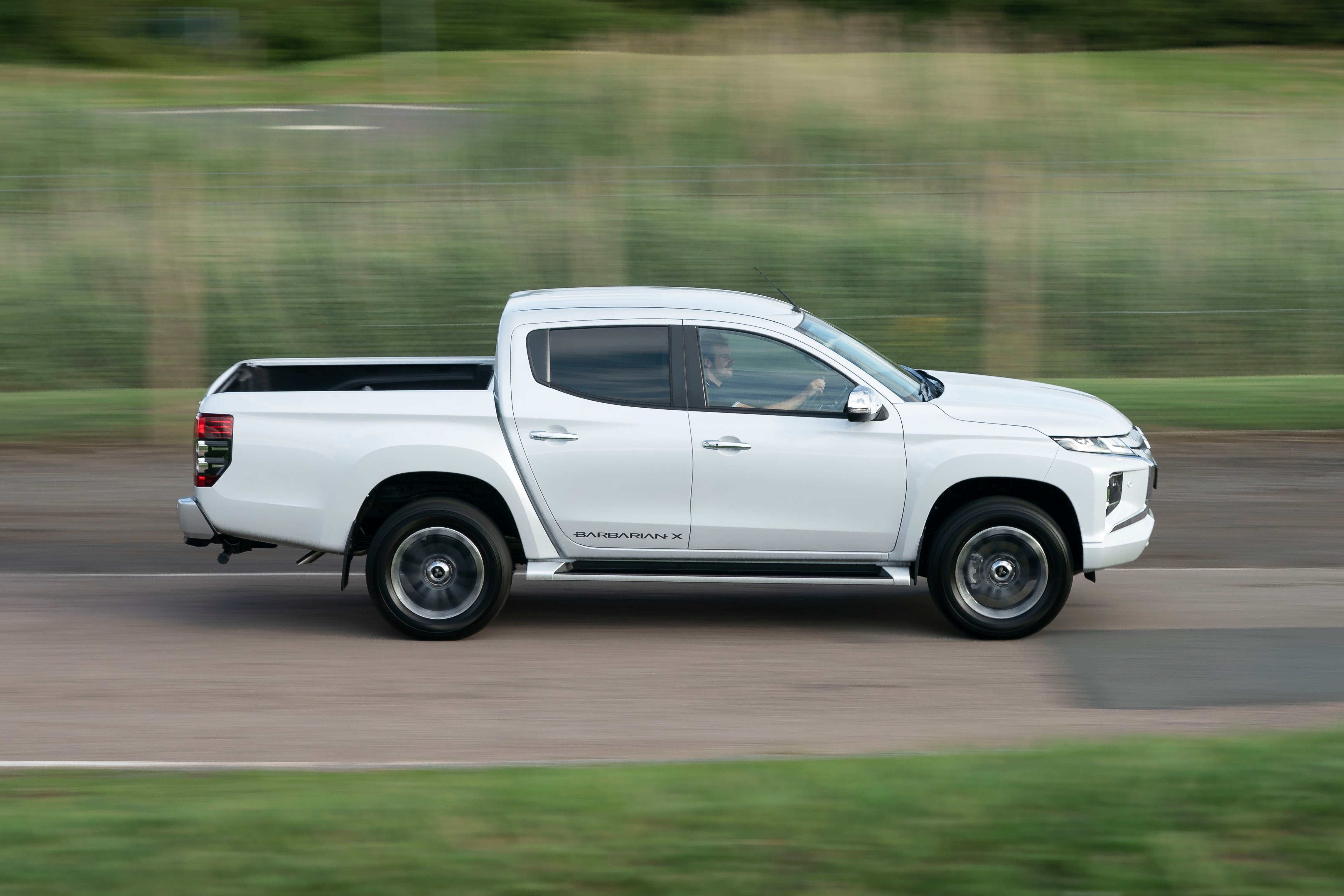 Like many of its rivals, the L200 will require the use of AdBlue to help it meet emissions targets, but Mitsubishi reckons you will at least have to go longer between fill ups as it has a 21-litre tank. The brand claims this means it should be able to last until the regular service intervals, reducing the need to visit the garage or get the bottle out yourself.
How much should you be paying for a used Mitsubishi L200?
"The brand new L200 price range starts at £21,420 (not including VAT) for the Club Cab 4Life with the manual gearbox and ranges up to £32,210 (ex VAT) for the Double Cab Barbarian X trim with the new auto 'box."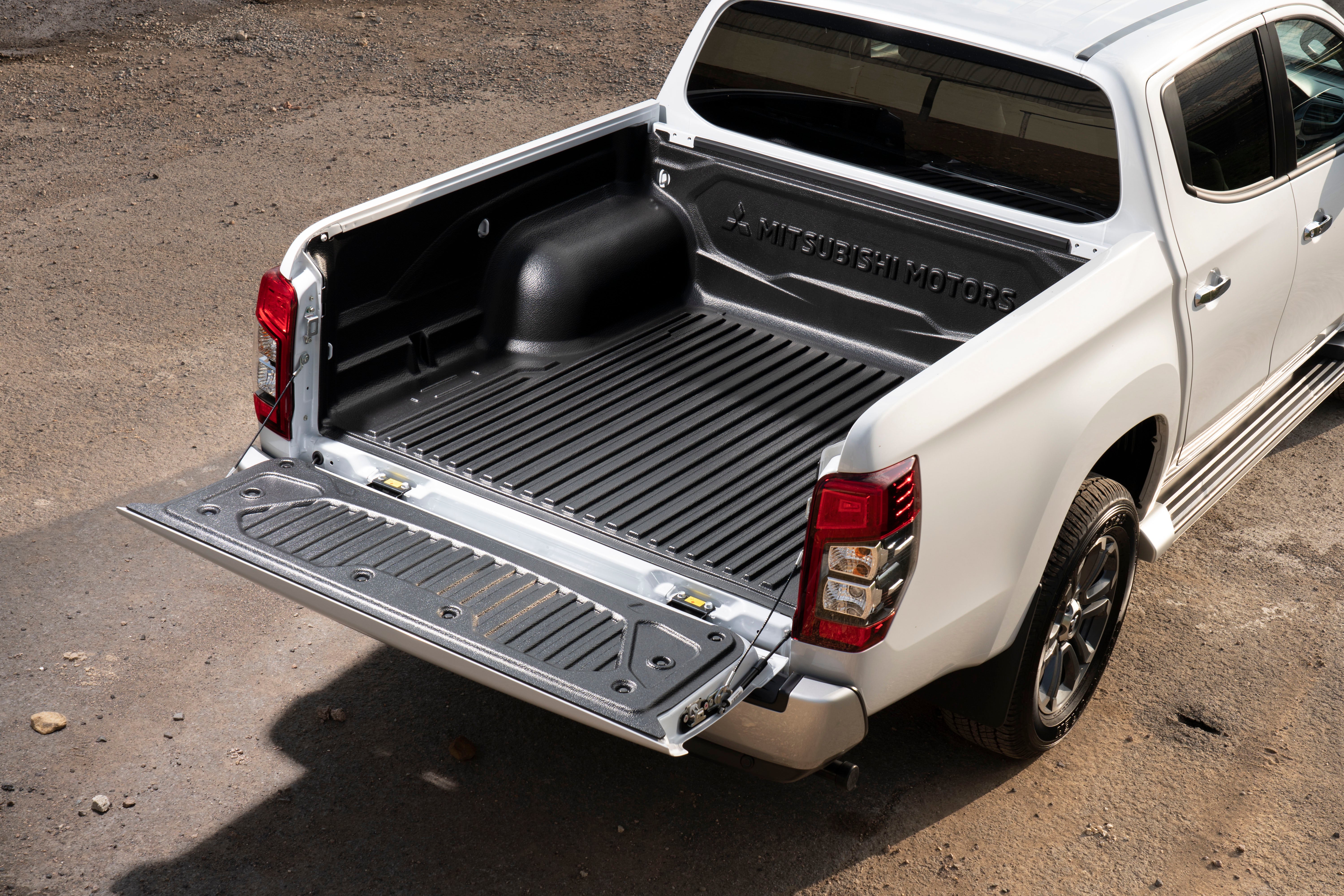 Stepping up from the 4Life to the Trojan adds just under £1800, while adding the auto gearbox adds around another £1400.
Going from Trojan to Warrior adds just shy of £2000, while Warrior to Barbarian increases the price by almost another £3000. Going from Barbarian to Barbarian X adds another £3000, but the latter only comes with the auto box, which accounts for £1500 of the increase.
Ready to get your top quality Mitsubishi L200?
All cars come with a warranty
Selected dealers only
All quality checked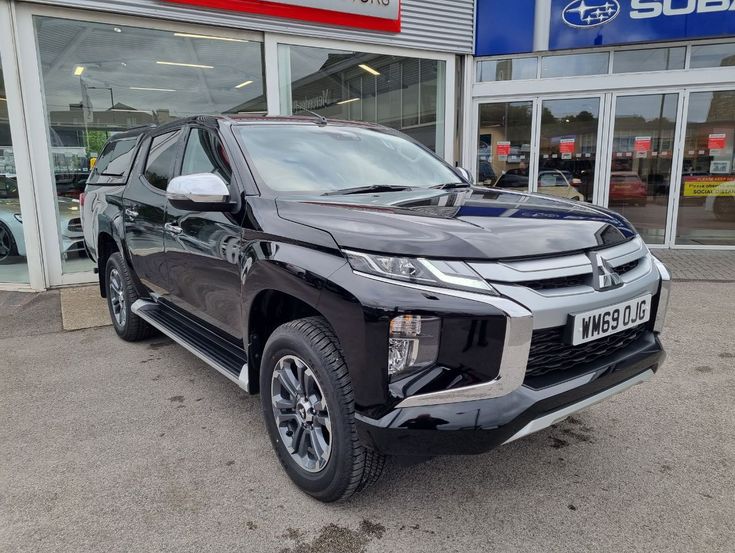 Mitsubishi L200
Double Cab DI-D 150 Barbarian 4WD
Europa Sheffield Mitsubishi

South Yorkshire, S24AL
PCP: £619.16/mo
Representative example: Contract Length: 36 months, 35 Monthly Payments: £619.16, Customer Deposit: £4,687.00, Total Deposit: £4,687.50, Optional Final Payment: £10,825.00, Total Charge For Credit: £5,933.10, Total Amount Payable: £37,183.10, Representative APR: 10.9%, Interest Rate (Fixed): 10.38%, Excess Mileage Charge: 8ppm, Mileage Per Annum: 10,000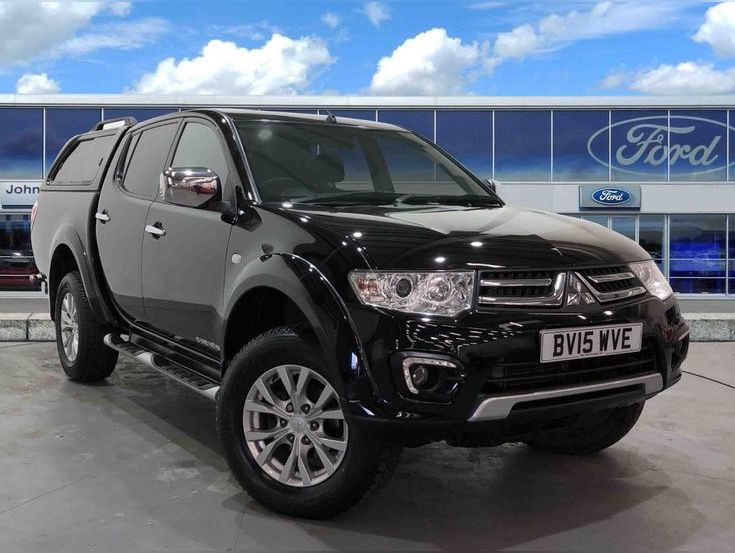 Mitsubishi L200
Double Cab DI-D Barbarian 4WD 176Bhp
John Grose Ford Commercials Ipswich

Suffolk, IP39BE
HP: £462.02/mo
Representative example: Contract Length: 36 months, 36 Monthly Payments: £462.02, Customer Deposit: £2,512.00, Total Deposit: £2,512.50, Total Charge For Credit: £2,395.22, Total Amount Payable: £19,145.22, Representative APR: 10.9%, Interest Rate (Fixed): 10.36%
Is the Mitsubishi L200 right for you?
The Mitsubishi L200 is the sort of vehicle you buy for a specific purpose. Whether that is carrying a team of workers around an off-road site, towing heavy trailers or carrying hefty and dirty loads.
It might not be the first choice for those that want a lifestyle pick-up truck for wholesome leisure pursuits, but it will still double as a weekend vehicle and there are enough toys to ensure that family members will not feel short changed.
Its real strengths lie in its strength, though, and it will be best suited to those who want to make use of the L200's more durable elements. Its off-road abilities mean it will be suited to jobs down tracks or deep into woods where others wouldn't dare to head. The decent payload and strong towing ability means you'll be able to haul a hefty amount of that wood back with you too.
What's the best L200 model/engine to choose?
There are two generally accepted types of people who want a pick-up. If you are after a workhorse then the 4Life comes with enough kit to prevent it from being too sparse, but not much more. Air conditioning, cruise control and 16-inch alloy wheels are about the only nods to luxury. Trojan adds a bit more kit but with more of a focus on off roading. It gets DAB digital radio, forward collision monitoring and lane departure warning and auto lights and wipers among other items. The most important element is the addition of the super select 4WS.
Warrior is more of an all-rounder, with the touchscreen infotainment system, a reversing camera, super select 4WD, lane departure warning and more.
Those who want to spend more time away from tarmac might be tempted by the extra off-road equipment of Barbarian, but there is little benefit in heading further up the range. If you want a luxurious pick-up then rivals such as the Volkswagen Amarok do a better job.
What other cars are similar to Mitsubishi L200?
As an all-round pick-up the Nissan Navara is the closest equivalent to the Mitsubishi L200, with a decent amount of practicality and a cabin that is still capable of taking on family duties at the weekend.
The Isuzu D-Max is worth looking at if you are after a vehicle that is designed to take on the more workmanlike tasks, while if a leisure truck is what you want then the Volkswagen Amarok is the pick of the bunch.
Quality and finish
The L200's interior is much more geared towards its industrial buyers than the leisure market, with materials that are hard-wearing rather than luxurious. If Mitsubishi is hoping to attract the leisure market then it will be through the level of kit rather than the plushness of the surfaces.
The plastics feel hard and durable for the most part, some scratchy and some shiny. It feels solid, though, and well screwed together.
You get nicer materials as soon as you step up to the Warrior trim, with a leather steering wheel and gear knob improving the feel of the basic bits that you touch on a more regular basis. Barbarian then adds leather upholstery and some 'Mood lighting' in the cabin. Barbarian X is where the excellent padded seats come in, while you also get an upgraded set of mats that are bespoke to the top trim.
Infotainment
The infotainment system in the L200 was the most notable upgrade in the interior when the sixth generation of the truck was launched. The improved setup now has Apple CarPlay and Android Auto compatibility so you can link up your phone and use a selection of the apps on via the touchscreen.
However, one thing is missing that buyers might have come to expect in top-spec models – satellite navigation. None of the L200s have navigation built in as standard, with Mitsubishi instead expecting that you will hook up your phone and use Google Maps or Waze or any other navigation app that might become available. This is fine for those that have such a phone, but might be trickier if you are reliant on navigation in some of the more remote areas that struggle with signal.
This will matter less if you go for the 4Life model as you don't get a touchscreen on that version, although you do get Bluetooth, USB sockets and steering wheel audio controls.
The Warrior trim brings the touchscreen and DAB digital radio, too. The screen also adds a reversing camera, while the top trim brings you a full 360-degree camera.
Barbarian trim is where you get a nod to rear-seat passengers' needs, with a pair of USBs in the back with a tray for popping a smartphone on while it charges.
Space and practicality
Practicality is almost unchanged from the previous version of the L200, which is a bonus as it was already a practical truck. The load bay is 1470mm wide (1060mm between the wheelarches), 475mm high and 1520mm long on the more popular Double Cab model. The Club Cab adds a bit more length with an 1850mm long loading bay.
One bonus of these dimensions being almost identical to the previous model is that you can carry over any load cover or accessories that you had fitted to a series 5 if you are replacing like for like.
This load space is largely comparable with the main rivals, but if you really need a few extra centimetres of space then the Toyota Hilux's bay is slightly larger – it measures in at 1645mm wide and 1525mm long.
The maximum payload is 1080kg, which means you can fit the standard load bay cover and still have enough carrying capacity to take a tonne's worth of load in the back. Towing weights are strong, too, with the L200 able to haul the maximum 3500kg trailer that you can tow on a standard licence. Before you head off and hitch up your standard trailer, though, it's worth bearing in mind that this allowance is only for a three-axle trailer. The two-axle weight maximum is a still decent 3100kg.
Inside, there is space for four no matter whether you go for the Club Cab or the Double Cab, but the seats in the back of the Club Cab are not designed for long journeys. They are of the fold-down variety that have an upright back and limited amounts of legroom.
The Double Cab is much more family friendly, and all four seats are large enough to get comfy on a longer trip. The one thing that is not as large is the rear door frames – they are small enough that taller passengers might bash their heads as they get in and out. This will also mean you might have to twist a bigger child seat a little to get it in and out, but the high ride height and step below the door sill mean that it is relatively easy to get kids in and out of the L200.
Engines and gearboxes
The engine choice in the L200 is simple – there's only one. The engine is a 2.2-litre turbodiesel, which is in taking with many of the Mitsubishi's rivals. Where it doesn't match up is in the power stakes – it only boasts 150PS, which is a long way behind the likes of the Nissan Navara, which offers 190PS, and the Ford Ranger, which provides 200PS in a similar engine.
The difference counts when you are fully laden and heading onto a fast-flowing road like a motorway. Rather than simply flooring the throttle, you have to pick and choose your moment a little more than you would in more powerful rivals. It doesn't impact on the vast majority of the L200's abilities, though, and it is still a capable towing truck and will manage standard overtakes of slower vehicles.
One element that has improved versus the previous generation is the optional automatic gearbox. The slow and clunky five-speed 'box has been replaced with a smoother and quicker six-speed version. It does hunt for the right gear from time to time but it is a big improvement on the old model. As standard, the L200 gets a six-speed manual.
Refinement and noise levels
Sound insulation in the L200 is decent, but there is no getting away from the fact that this is a working vehicle. The engine, wind and road noise are largely kept at bay, thanks in part to the redesigned front end which improves air flow over the vehicle.
The engine isn't as quiet as you would expect in the sort of SUV that Mitsubishi is hoping to tempt buyers away from, but it is pretty good most of the time. The exceptions are around town and when you put your foot down, but it is hardly fair to single the L200 out for this – these are traits of the majority of pick-up trucks.
There is also a bit of an increase in noise when the automatic gearbox can't decide which gear it wants to be in, as the revs rise while it does so.
The levels of vibration are more noticeable when the rear loadbay isn't weighed down with a hefty amount of kit, or when there isn't a trailer attached to the back. Smaller bumps send the occasional pick-up judder through the cabin, but this is par for the course in many ways and the L200 isn't the only truck of its type to suffer from this. It gets better when it is pressed into carrying a load or hauling a trailer around.
Safety equipment
The safety equipment on the L200 is admirable for a working vehicle – Mitsubishi has thought as much about those who will spend the majority of their time on the road as well as those who will be ploughing through mud.
Every model gets a hill start assist, emergency stop signal and a trailer stability assist that stops trailer sway. The Warrior trim then adds more gear such as a lane departure warning system and a forward collision mitigation system.
The rest of the kit then comes on the Barbarian X model, which gets a blind spot warning system with a lane change assist function, a rear cross traffic alert to stop you pulling out into the path of crossing traffic, and an ultrasonic misacceleration mitigation system, which sounds a warning if you accidentally hit the accelerator when stationary or at speeds of up to 6mph.
The L200 hasn't been tested in its latest guise, and was last assessed in 2015. At that point it scored four out of five stars, but it's likely that the new kit will improve its chances in any subsequent test.
Insurance groups and costs
The L200's insurance groups are slightly lower than some of its rivals and have come down for this latest generation. They range from 37E for the more basic models up to 42E for the range topping versions. This is in a similar ballpark to its competition, matching the lowest group for the Ford Ranger although the Nissan Navara is in a slightly lower group so should be the cheaper truck to cover.
Because all L200s share the same engine, they are all relatively similar to insure with the cheapest model being the 4Life model, with the fully laden Barbarian X the one that costs the most.
VED car tax
The L200 qualifies as a commercial vehicle, which is hugely beneficial when it comes to taxing it. Not only does it qualify for the flat rate of VED that is much lower than the tax bill for a car with a similar CO2 output (emissions start at 198g/km) but it is also eligible for the flat rate of company car tax. No wonder sales of double cab trucks have been on the up in recent years…
Trim levels and standard equipment
Those wanting to use the L200 as a proper all-rounder will be best off going for the Trojan. It brings the new upgraded 4WD system but without loads of kit that ups the price.
The fact it gets climate control, DAB digital radio, a leather steering wheel and auto lights and wipers means that it is a slightly more comfortable place to spend time than the basic 4Life model too. There is an off-road justification for heading up to the Barbarian, thanks to its hill descent control, but going up to Barbarian X is going to be harder to make a case for. You do get those excellent seats, though, and it is a shame that those aren't available on the options list.
Learn more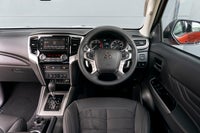 On the inside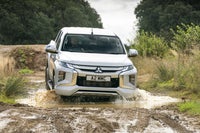 Driving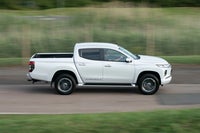 How much does it cost to run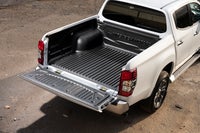 Prices, versions and specification
Reviews of similar cars
Quality checked, all cars less than 8 years old and warranty included
Looking for other Mitsubishi cars?
Quality checked, all cars less than 8 years old and warranty included
Keep me updated by email with the latest advice, news and offers from heycar
By submitting, you agree to our
privacy policy
.