Mitsubishi Outlander Review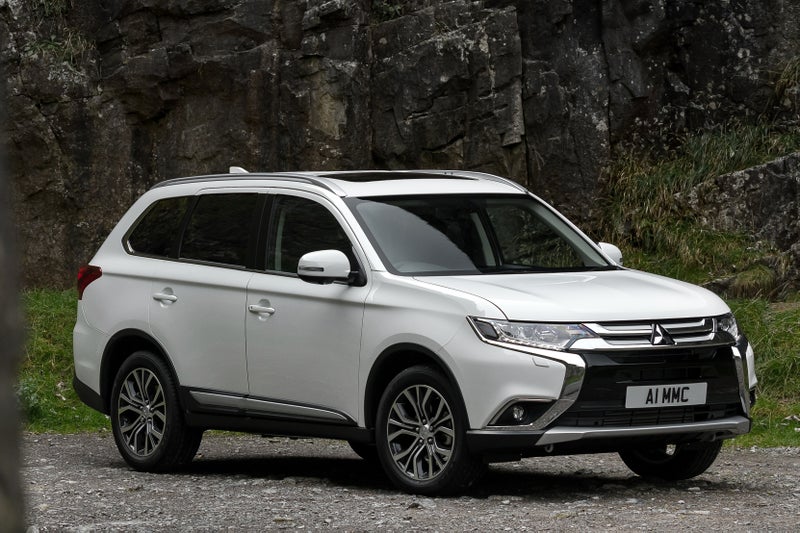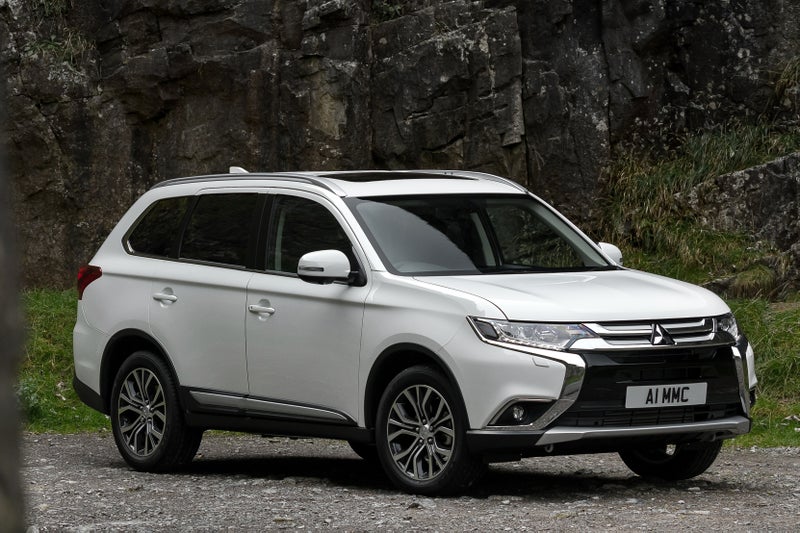 1/8
heycar rating
"Roomy, dated seven-seater SUV"
Launched: 2013

SUV

Petrol, Diesel
Quick overview
Pros
Generously equipped
Huge boot in five-seat mode
Cheaper than its rivals
Cons
Roly-poly handling
Lacklustre interior
Petrol engine is slow, thirsty
Overall verdict
On the inside
Driving
Cost to run
Prices and Specs
Common questions
Overall verdict
"The Outlander is one of the most affordable seven-seat SUVs to come with both four-wheel drive and an automatic gearbox on every model. Yet apart from its spacious interior, it is outclassed by its rivals in every single area worth mentioning, while the hybrid and used diesels have merit, we would avoid the petrol car."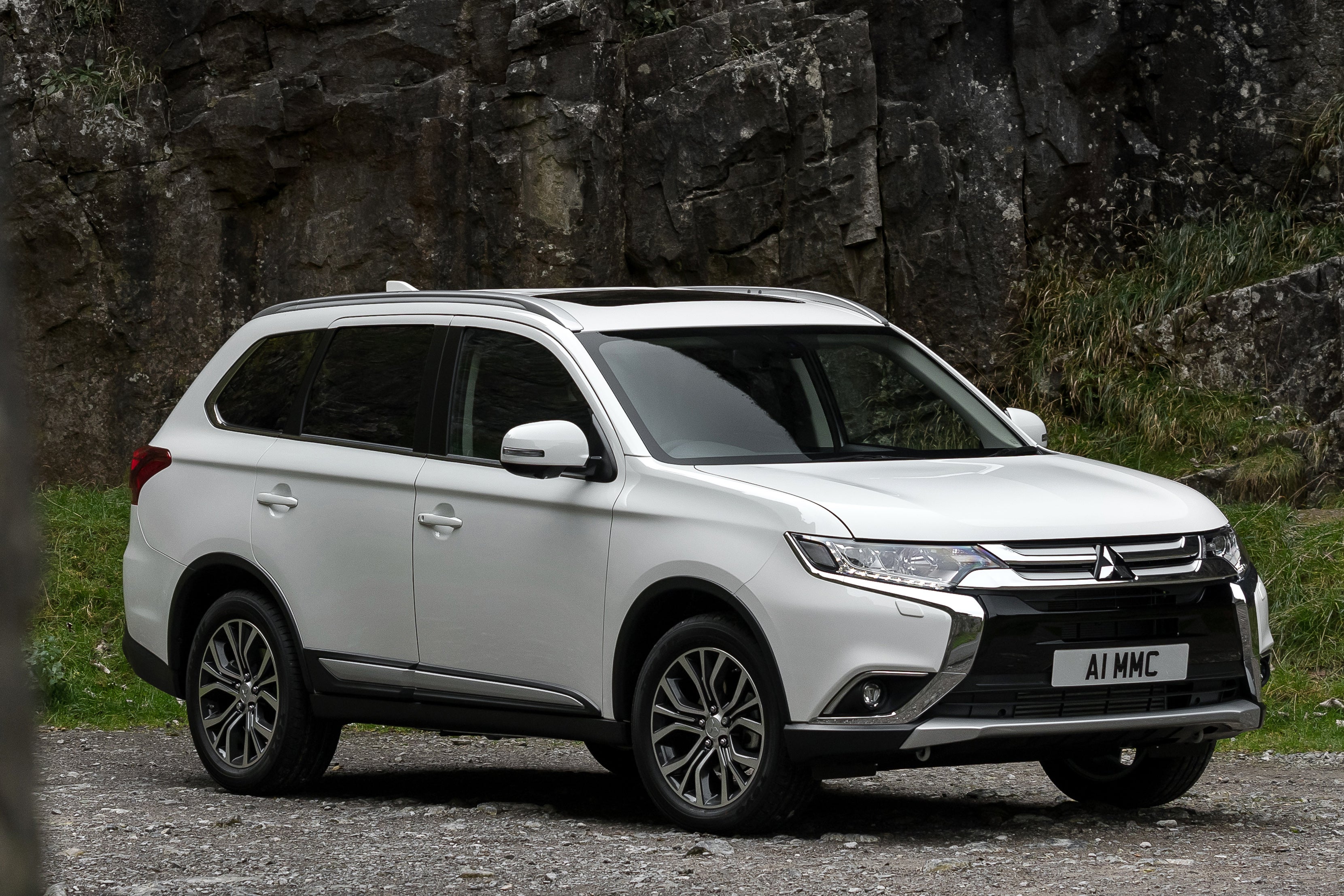 The Outlander is an affordable SUV with a spacious interior and standard four-wheel drive, but in recent years it's been totally eclipsed by its plug-in hybrid sibling, which we've covered in a dedicated review.
The normal model is less of a technological trailblazer, but is a no-nonsense off-roader with seven standard seats and a huge boot. Originally available with a torquey 2.2-litre diesel and choice of manual or automatic six-speed gearboxes, this engine was dropped from the range in 2018, so it's now powered by a 2.0-litre petrol that comes with a continuously variable auto transmission (CVT); undercutting the PHEV on price.
If you're thinking a wheezy petrol engine seems like an odd choice for a lumbering, heavy off-roader, we'd be inclined to agree with you. The 2.0-litre is gutless, incredibly slow (even before you start to load it up) and its CVT gearbox whines loudly when you try to accelerate, spoiling refinement, frankly it's a very unhappy union.
Despite its stunted performance, the running costs are shockingly high. The low price and cheap insurance is off-set by the engine regularly returning less than 30mpg in traffic, especially if you're carrying five on-board.
Wind and road noise is unacceptably high, and the overly soft springs mean that it rolls and pitches in bends.
The older diesel model was no paragon of refinement, but since the Outlander styles itself as rugged family transport, it suited the character of the car a lot better, with decent towing abilities and reasonable efficiency.
Drive it gently, and it's fairly comfortable at least, and you can tweak the four-wheel drive system to give you more grip on the road, lock the power delivery when you're tackling off-road trails, or disengage to save fuel.
Still, there are more capable alternatives, and while expensive by comparison, you do get what you pay for.
It's one of the longest serving off-roaders on the market, and while it's been tweaked and updated regularly to keep up with its rivals, this veteran status comes with a lot of drawbacks, mostly to the quality of the cabin.
Equipment levels are good, with an 8.0-inch display, heated front seats, and a reversing camera as standard.
However, its dated design and durable but rather crude plastics make the Outlander feel like a budget option. Where the PHEV has low running costs and makes for a cheap company car, the petrol is quite the opposite, and we can't see any reason to choose one over a wide range of talented seven-seat rivals for other brands.
Sure, the Mitsubishi has impressive seating flexibility and a van-like luggage capacity in two-seat mode, but it is so fundamentally hamstrung by its engine and gearbox that literally any other SUV will be easier to drive. If you're looking for an affordable plug-in hybrid, an Outlander PHEV is a fine option, but give this one a miss.
Is the Mitsubishi Outlander right for you?
The conventional Outlander leaves us a little stumped. It's one of the few cars that is genuinely impossible to recommend unless you simply must have an SUV with a Mitsubishi badge on the bonnet, that isn't a hybrid.
The only thing it has going in its favour is the fact that it's one of the cheapest ways to combine a four-wheel drive system, seven-seats, and an automatic gearbox, but boy does it feel like a budget option on the inside.
So as large, basic family transport for people who live in the countryside, we could perhaps see the appeal. Yet why not go for the plug-in hybrid instead? It's faster, has more safety kit, and will be a lot cheaper to run.
Buying it used, with a punchy diesel engine and manual gearbox is a different story, but we'd skip the petrol.
The relative mechanical simplicity of the Outlander, and the proven nature of its engine and gearbox, plus a five-year warranty from new, should make it a hassle free ownership prospect, but then so is a Toyota RAV4.
What's the best Mitsubishi Outlander model/engine to choose?
For anyone buying a new Outlander, we would strongly recommend you try the plug-in hybrid variant, which we have reviewed separately. While it won't be for everyone, it is a stronger contender than the petrol model.
Truthfully, we can't really recommend that anyone buys the conventionally powered model. It's too slow, very noisy, ruinously expensive to run, and one of the least refined large SUVs on sale, with no redeeming quality.
So instead our recommendation would be to track down a used version with the diesel engine. This gives the car back its identity as a work-horse SUV, with a decent cruising range, strong towing grunt and great value. All Outlanders come well equipped, but if you're buying new then stick with the cheaper Design specification. It gets the key infotainment features you'd want and creature comforts like heated seats and cruise control.
What other cars are similar to the Mitsubishi Outlander?
The surging popularity of SUVs means there are a plethora of seven-seat options at this price. For car-like handling, a stylish cabin and cheap insurance, the Skoda Kodiaq is a great option, well worth the extra cash.
However if you want a bit more passenger space, the Peugeot 5008 has fantastic seating flexibility, a luxury interior and stylish design, plus competitively low running costs if you pick one of the punchy diesel versions. For off-roading, a premium badge and long spec list, look no further than a Land Rover Discovery Sport. This car has class-leading capability in all kinds of terrain, and a recent facelift vastly improved the interior layout.
Still, if you're keen to avoid diesel power, then a five-seat Toyota RAV4 hybrid is a very relaxed performer. It comes with a long warranty, enormous boot, and surprisingly tidy handling, but the potential for over 50mpg.
Comfort and design
"The Outlander is functional rather than fashionable inside, and it's not hard to tell that you're sitting in a cabin that has been hanging around for several years longer than many of its newer rivals have even been on sale."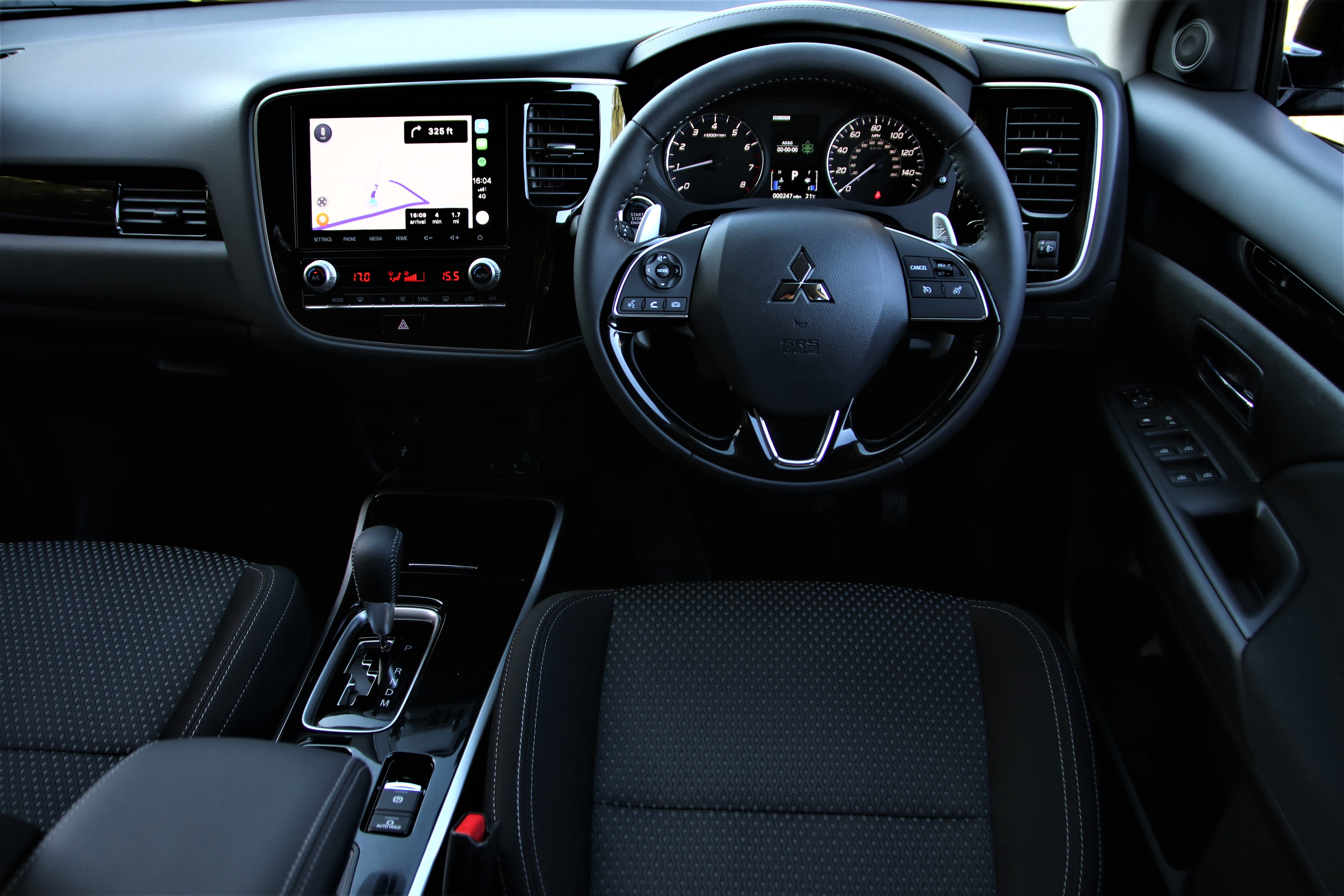 It features drab looking black plastics that are durable but fairly unyielding, and all the controls are bunched together onto a fairly small centre console. The dash rises quite high to meet your eye-line, but it's crowded with small, fiddly buttons that are as tricky to read as they are to hit with any confidence while you're driving.
The dials are nice and clear, and the LCD screen nestled between then is also fairly easy to read, but the back-lit orange climate controls will have you squinting; we preferred their design before the latest update.
The driving position is ok, with lumbar support for the driver to help alleviate backache on road trips, but any really tall people may struggle to get comfortable, since the seat doesn't lower itself far enough into the floor.
It's a similar story with the steering wheel. Although you can move it towards you and up or down, the range of movement is fairly narrow, so it's harder to find a compromise if you don't feel comfortable straight away.
With just two pedals, there is plenty of space for a wide footrest for your left foot, and the high-set seat does mean you get pretty good visibility in all directions. Still, this is a large vehicle, and the notable absence of a set of parking sensors from the spec sheet will have alarm bells ringing for anyone without a very wide drive.
Quality and finish
Over the course of its life the Outlander has had more facelifts than a jaded soap actor. With each surgery it gets a new bit of cabin trim or tweaked switchgear, but it still feels a pretty crude, bleak place to spend time.
While we admire Mitsubishi for building an interior that feels tough enough to withstand even the fiercest attacks by rampant toddlers amped-up on sugar, a touch more luxury and style really wouldn't go amiss. It will no doubt stand the test of time well (since it already has) but all of its rivals feel more expensively made.
There are half-hearted nods to luxury, with a leather steering wheel, some gloss black and silver trim, and metal-effect gear shift paddles. The top of the dash is covered in a fairly dense, squidgy material too. Top spec versions get hard-wearing leather seats too, but the switchgear is more pick-up truck than posh SUV.
It's not a million miles away from, for example, a Kia Sorento or Renault Koleos, but firmly at the budget end of the spectrum. The Volkswagen Tiguan Allspace and Peugeot 5008 are both more welcoming and luxurious inside.
Infotainment
All Outlanders come equipped with an 8.0-inch touchscreen display that's been slotted directly into the dash just above the climate control panel. On entry-level Design models this system includes a DAB digital radio, Bluetooth and Android Auto and Apple CarPlay connectivity, but the graphics and icons look and feel old hat.
You get some audio controls mounted to the steering wheel, and a USB port for charging your devices. Still, if kids in the back need to charge up their tablets, only the pricier Exceed model gets sockets in the rear row.
Upgrading to this model means you'll get sat-nav, but it's quite rudimentary, counter-intuitive and slow to use.
To be honest, it's easier to bypass the system altogether and just use the mapping apps from your phone, via the software mentioned above. The standard software is dated, with blocky 2D icons, hit-and-miss responses to your inputs (even when prodding it quite firmly) and a row of touch sensitive buttons that are far too small.
The display has thick black bezels bordering it that betray its aftermarket design, and most rivals have more sophisticated and intuitive infotainment setups, and usually include sat-nav even on the mid-range versions.
You get six speaker audio as standard on both trims, but the sound quality is tinny at best. Not that you can do anything to improve it of course, since there is no option box to tick for a more powerful upmarket stereo.
Space and practicality
It might bit a little rudimentary inside, but it's hard to argue with the Outlander's versatility. The middle row of seats slide and recline, and even the front seat folds flat, which comes in handy when carrying longer loads.
Adults will be happy in any of the front five seats, but the third row (which stows into the boot floor when not in use) is better suited to kids, since knee room is tight, and getting access is tricky. Older kids will be able to clamber inside easily enough, and there are cupholders and storage trays built into the rear wheel arches.
Helpful storage cubbies are provided whichever row you're sat in, with bottle holders in the door pockets, and a small tray in front of the gear selector, although the glovebox is rather disappointing. It's possible to fit three across the second row without jockeying for position too much, and the footwells are clear from obstruction.
If you have a younger family, Mitsubishi provides ISOFIX mounting anchors in both of the outer seats in the middle row, and claims you'll be able to get two rear-facing child seats (of any size) in without any trouble. It is possible to squeeze a slender adult in to sit between them if needed. Still, a lot of seven-seaters can carry more than two baby seats, and although you could fit a booster seat to the third row, it's not the most secure.
Boot space is another real strength; there's absolutely loads of it. In five-seater mode, the 781-litre load bay easily beats the Hyundai Tucson and Toyota RAV4, expanding to a cavernous 1,608 in its two-seater layout.
While that's impressive, and the seats tumble easily into the floor (leaving a nice flat shelf) bear in mind that with all seven seats in place you'll only be able to squeeze a few shopping bags into the back, nothing more.
The powered tailgate on top-spec Exceed models is useful for when you're carrying heavy bags, but as with many seven-seater SUVs, you're better off keeping it in five-seat mode most of the time to keep the big boot. If you need to regularly carry several passengers, you're better off with an MPV, such as the SEAT Alhambra.
Handling and ride quality
"Driving the Outlander with anything but the gentlest, smoothest inputs can be a rather unnerving experience. Its big body leans over heavily in corners, and lurches back and forth when you brake or accelerate too hard."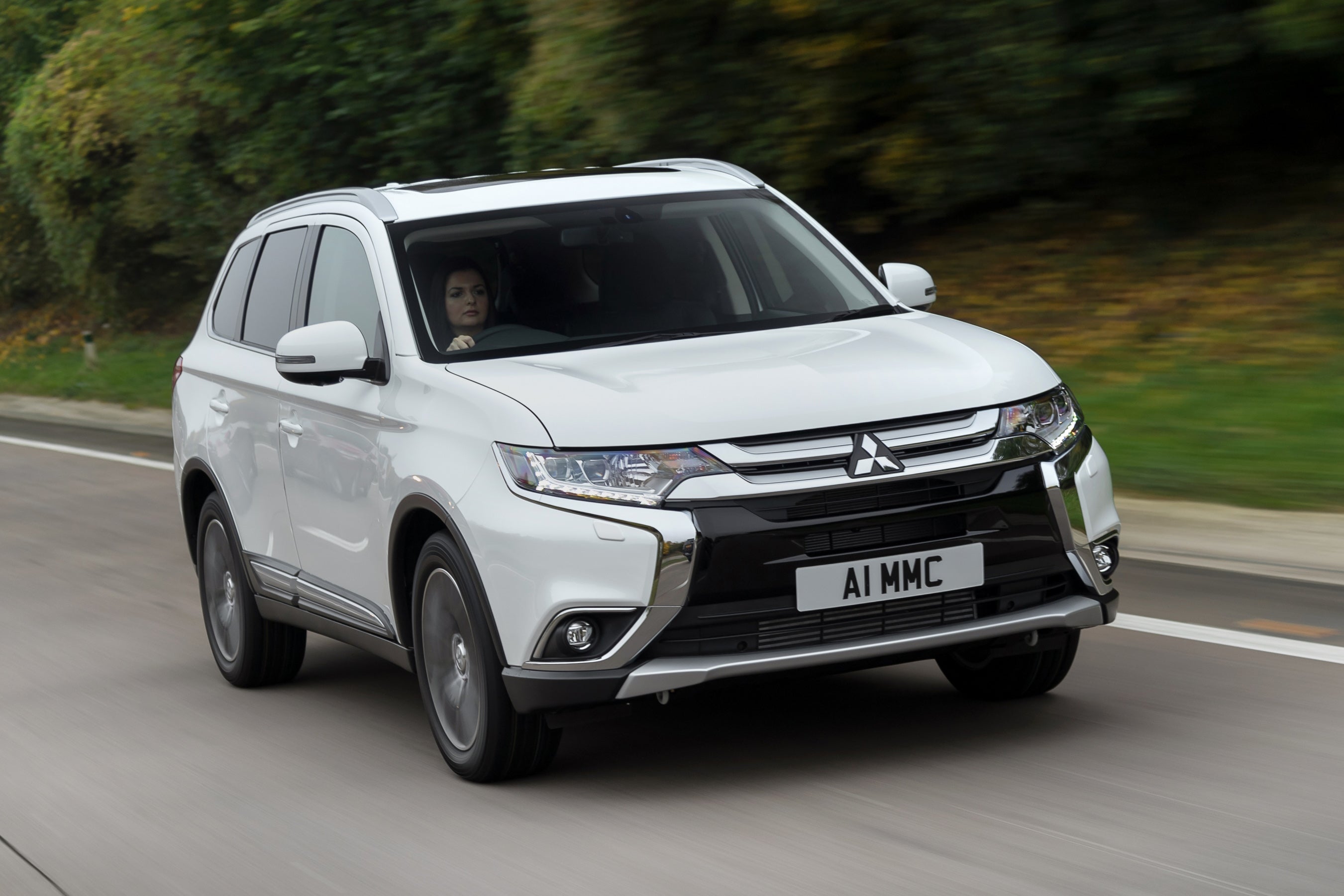 The steering, which is surprisingly light around town, fails to weight up convincingly at higher speeds, with a fair amount of play in the wheel around dead-centre, so it's harder to place the car with any real confidence.
True, you do get the reassurance of extra grip from the four-wheel drive system. This has several different modes, including a part-time 'Eco' setting that helps save fuel, and a full lock-out mode for light off-roading.
Even with the additional traction of four driven wheels, we would avoid chucking the Outlander into corners.
Instead, it's better to back off entirely and drive it in a steadier fashion. Do so, and you'll appreciate the soft ride, which makes the Mitsubishi a comfortable cruiser, and soaks up big bumps and undulations quite well. It's not a very sophisticated suspension setup though, so it can bounce over dips and crash into pot-holes.
A Peugeot 5008 is better at absorbing the punishment frequently dished out by our poorly surfaced roads. Meanwhile, a Skoda Kodiaq or Toyota RAV4 both feel more nimble and eager to change direction quickly.
Finally, if you need a proper mud-plugging SUV (as some buyers do), then a Land Rover Discovery Sport will be able to tackle terrain where the Mitsubishi will be unable to follow without tearing off its plastic bumpers.
Engines and gearboxes
Mitsubishi introduced the plug-in hybrid Outlander in 2014, and it quickly became the most popular model. In the standard car, the brand has flip-flopped between petrol and diesel. When it launched, it came fitted with a 2.2-litre four-cylinder diesel with 147PS, four-wheel drive, and a choice of manual or automatic transmission.
It wasn't a particularly cultured or potent engine, but it suited the car's rugged image well, with enough grunt for hauling around heavy loads or towing, and acceptable running costs, even if the PHEV was a bit cheaper.
In 2018 the company did a complete 180º shift, dropping the diesel from the line-up, and replacing it with a 2.0-litre petrol with a similar amount of power but half the mid-range torque, paired up with a CVT automatic.
This car still retained the four-wheel drive system of earlier models, but swapping fuel types has drastically altered the way it performs. Where the old car was ponderous but could flex its muscles when required, the petrol Outlander has acceleration figures so glacial they would be embarrassing for a city car, let alone a family SUV.
Its peak power arrives at a stratospheric 6,000rpm, which means thrashing the engine to within an inch of its life if you want to keep up with other traffic, let alone overtake or get up to motorway speeds. The automatic is a type without any individual gears, which is supposed to help with efficiency, but it just spoils refinement.
As with many gearboxes of this type, it can cope with steady speeds and stop-start traffic without getting at all flustered, but any attempts to accelerate are met with vocal protests from under the bonnet, it's tiresome. Forget for a moment that any diesel alternative will be better suited to any off-road adventures or longer trips. If you want to avoid this fuel type, there are still any number of petrol or hybrid rivals that are miles quicker.
Refinement and noise levels
The Outlander is not the most relaxing motorway cruiser. In fact, the cabin is poorly isolated. It'll let in more road, wind and tyre noise then any rival we could care to mention, making it tiring to drive longer distances.
A lack of sound insulation isn't the only thing disturbing the peace inside the cabin either. The only gearbox option is the CVT automatic, which has its quirks. It's exceptionally smooth as long as you are just trundling around at low speeds, but as soon as you demand a bit more forward momentum it sends the revs sky high.
We cannot imagine how loudly it would drone away if you tried using the Outlander's 1600kg towing capacity, or had six burly adults on-board and attempted to drive up any sort of steep inline. Pass the earplugs time.
Petrol engines are normally smoother than their diesel counterparts, but the 2.0-litre unit in the Outlander is quite coarse and strained. It sounds particularly rough under load, and sends a shiver of vibration up through the steering wheel. Any number of similarly powerful turbocharged rivals deliver more pace with less ruckus.
The older diesel model offers no balm to your tenderised eardrums. It too is an old-fashioned and clattery engine that felt more agricultural than most, making an especially loud din when cold or getting up to speed.
Safety equipment
On one hand, the Outlander appears to be a very safe way of transporting your family. It comes with a full set of seven airbags (including a knee bag for the driver), and all the mandatory safety items required by law.
That means electronic stability control to help you stay in control if the vehicle starts to slide, tyre pressure sensors to warn you of punctures, seat belt monitors, and a hill start assistant for making a clean getaway.
All of that secured the Mitsubishi a five-star score from independent safety testers Euro NCAP in a crash simulation, with high scores for both adult and child occupant protection. So it sounds like you can rest easy knowing the car has your back in a collision then, right? Well, not exactly. That result is from back in 2012, and it's fair to say that modern safety systems have come a long way since then, and the test is harder too.
If you go for the higher specification Exceed, then you do get a few items of active safety gear. These include 360º parking cameras, blind spot monitors to alert you to undertaking motorbikes, and rear cross traffic alert.
The latter can detect any cars passing your bumper as you reverse out of a space, and remind you to brake.
However, unlike the plug-in hybrid model, there is no option to fit vital safety gear like automatic emergency braking (AEB), adaptive cruise control, or even parking sensors. We would cut the Outlander some slack as its an older model, except for the fact that you can get all of these aids on the PHEV, as you can on its rivals.
MPG and fuel costs
"Running a standard Outlander is an expensive business. While the plug-in hybrid model is popular for its low emissions and cheap running costs, this petrol model will burn a large hole in your pocket if you drive it often."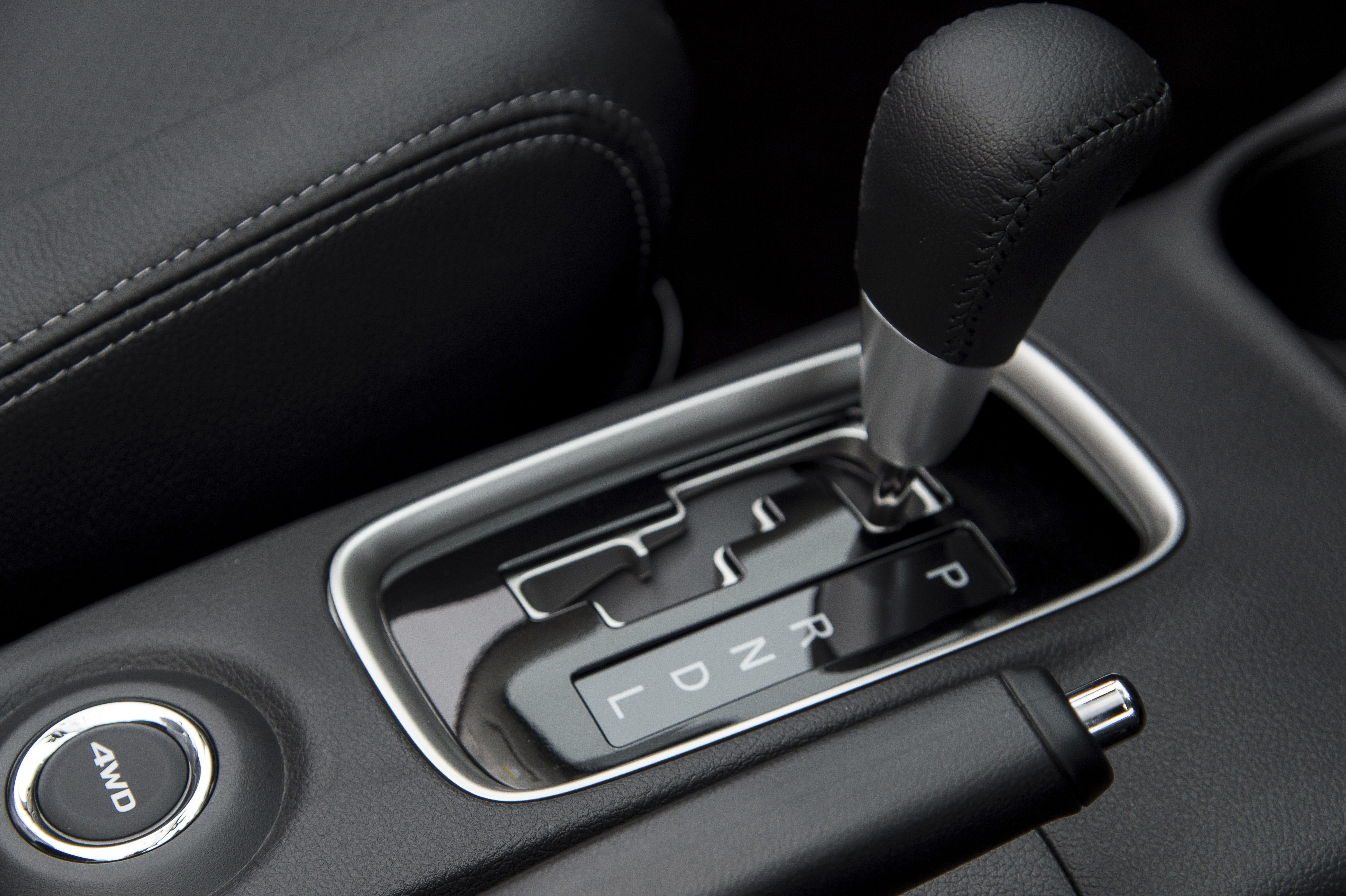 Pairing a weedy petrol engine, automatic gearbox and four-wheel drive system to a lumbering heavy car, and you've got all the best ingredients for inefficiency. Officially it returns a combined 32.5mpg, emitting 196g/km.
We predict something more like 25mpg if you fill those seven seats or are hauling a boot full of gear. The old diesel wasn't much better, with our Real MPG owners reporting an average of just 36mpg for the automatic.
Company car users should skip this model and check out the PHEV. Where the normal car is in the highest BIK bracket of 37%, the hybrid model is just 12%, and will cost a low-rate taxpayer over £100 less a month.
Insurance groups and costs
Due to its modest power output the current Outlander is surprisingly affordable to insure for a hulking SUV. It finds itself in Group 21 (out of 50) whichever trim you go for, a whole lot lower than any of its premium rivals.
Unfortunately, mainstream competitors from Skoda and Nissan will cost you even less. A seven-seat Kodiaq equipped with a 150PS petrol engine and automatic gearbox to match the Mitsubishi is five brackets lower. You'll need to be prepared for higher premiums if you're buying a used diesel. The previous 2.2-litre model is in Group 28, which is only one more than the Kia Sorento, but a whopping ten higher than a 2.0 TDI Skoda.
VED car tax
When buying a new Outlander, the biggest bill you'll face under the current rules is the first-year registration. It's a tax based on CO2, which means the Mitsubishi's poor environmental performance comes back to bite.
So after stumping up £1,305 (rolled into the purchase price) at the dealer, you'll only pay the standard £150 a year rate the following year. No Outlander costs more than £40,000 when new, so it avoids the 'Premium' rate.
Older diesel cars registered before April 2017 will cost you roughly the same, but the automatic model is a tad more expensive, again due to its higher emissions. Expect to pay around £205 for the self-shifting car.
How much should you be paying for a used Mitsubishi Outlander?
"Despite having been on sale for the best part of a decade, the used market is not awash with Outlanders. Its relatively rarity has not kept prices especially buoyant though, and there are plenty of bargains to snap up."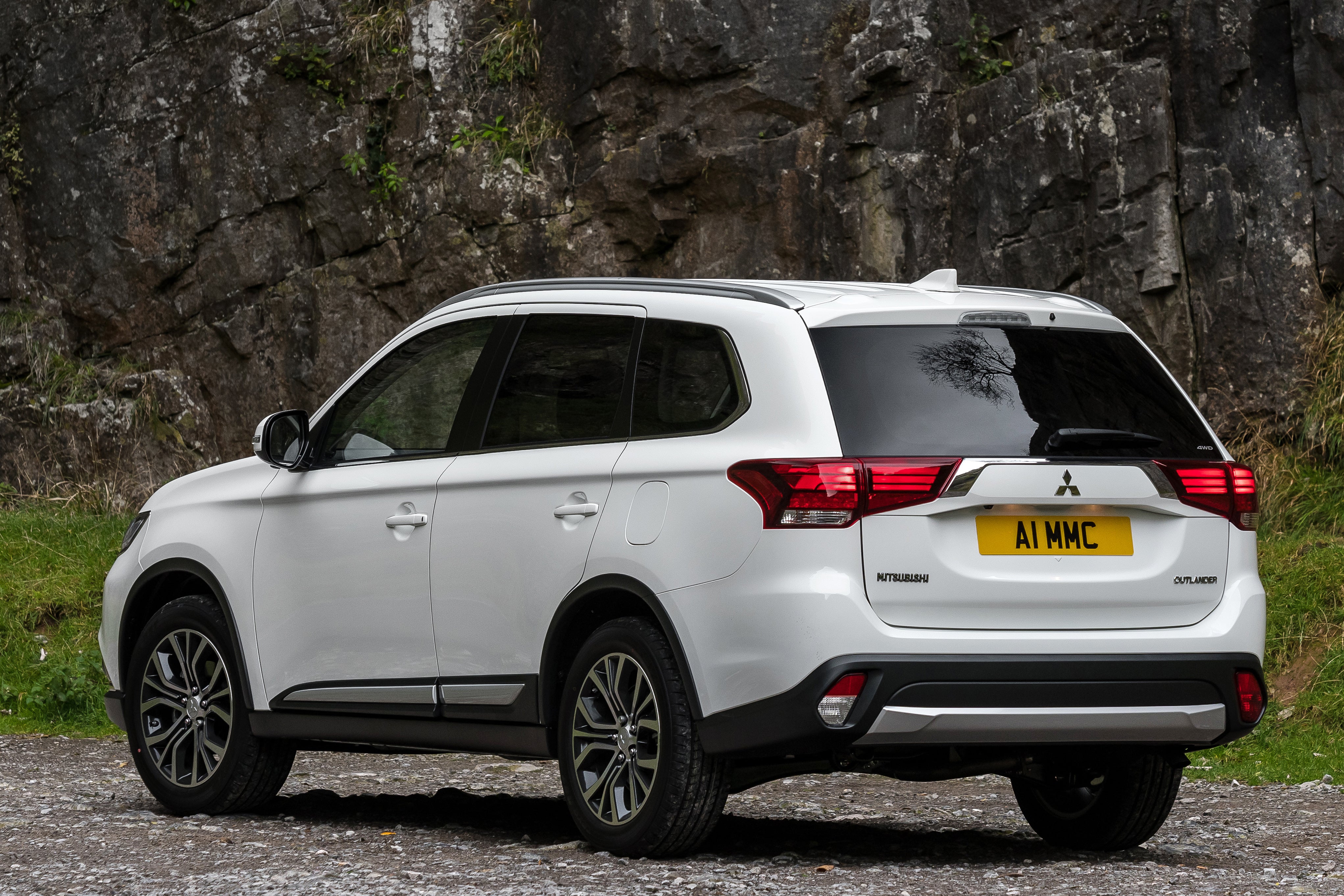 Buyers after a diesel Outlander (which in many ways makes more financial sense than the current model) will have to look on the second hand market, but also try and navigate Mitsubishi's old trim structure. We'd go for a low-mile auto in '3' grade to get the smoothest driving experience and best selection of equipment.
To secure yourself that particular winning combination you'll need to part with around £12,000. That should get you a newish 2017 model though, with a much nicer interior and fresher design than on earlier models.
If you're hunting for the cheapest possible car, manual examples from 2014 will cost you just over £7,000 and some will even have a full service history. For that price though, you'll be looking at six-figure mileages.
At the other end of the scale, there's a really good supply of 2019 models with lowish mileages, all for less than £20,000 - representing a saving of a third compared with the brand new car, which starts from £29,410.
Trim levels and standard equipment
The Outlander is a real survivor. So much so in fact that during its lifetime Mitsubishi has given it cosmetic surgery not once but twice, and rearranged the trim structure each time it did so; gradually adding more kit.
A good rule of thumb if you're buying used is to ignore any letters in the trim name and look at the numbers. The higher the digit (2, 3, 4) the more equipment you'll get. Avoid the basic 2, and it'll have all the kit you need.
These days things are a lot simpler, with just two options for new buyers. Top-spec Exceed versions come with navigation, a 360º parking camera, heated leather seats, and blind spot monitors, to go with the climate control, keyless entry and start and reversing camera that are fitted to the entry-level Design specification.
The cheaper model also comes with an 8.0-inch touchscreen infotainment system featuring Android Auto and Apple CarPlay smartphone integration, DAB radio, cruise control, and 18-inch alloy wheels to boot.
If you step up to the Exceed you add full LED headlights and a powered tailgate. Since the Outlander trades on its value for money though, we'd stick with the most affordable version and pocket the extra cash instead.
The only options are for Metallic paint, and a variety of practical accessories including a rubber boot liner, a set of mud flaps and a tow bar, so the pricing structure is as transparent as the windows, there's no up sell.
Mitsubishi is another brand that loves a special edition. As with many Japanese brands, the Juro, Black and Keiko editions of the Outlander almost invariably add new paint or trim options, not meaningful spec bumps.
Ask the heycar experts:
common questions
Is the Mitsubishi Outlander a good car?
The Outlander is an affordable seven-seat SUV with a spacious interior and standard 4x4 drivetrain, and the plug-in hybrid model is a cheap company car, but it feels dated inside.

Does the Mitsubishi Outlander come with four-wheel drive?
Yes, both the petrol and hybrid versions of the Outlander have four-wheel drive as standard, but the petrol-electric model has road-biased tyres, so it's not as capable as a Land Rover.

What are the differences between the Outlander PHEV and the standard car?
The standard Outlander has a petrol engine, seven seats, and a CVT automatic gearbox, while the plug-in hybrid pairs a 2.4-litre petrol engine with two electric motors, so it's a lot more efficient, and quicker than the 2.0-litre petrol, but costs more and only has five seats.

Answered by
heycar editorial team
Where is the Mitsubishi Outlander made?
The Japanese brand has factories dotted throughout South East Asia, with the Outlander built in locations in Japan, Malaysia, Taiwan, China, India and even in Russia, near Moscow.

How reliable is a used Mitsubishi Outlander?
The mechanical simplicity of the Outlander and the proven nature of its engine and gearbox, plus a long five-year warranty from new, should mean problems on used cars will be minor, but issues with the infotainment screen and particulate filters on diesel models can occur.

Mitsubishi Outlander cars for sale on heycar
342
Number of cars available
£8.8K - £33K
Price bracket of these cars
Colours available on heycar
Keep me updated by email with the latest advice, news and offers from heycar
By submitting, you agree to our
privacy policy
.