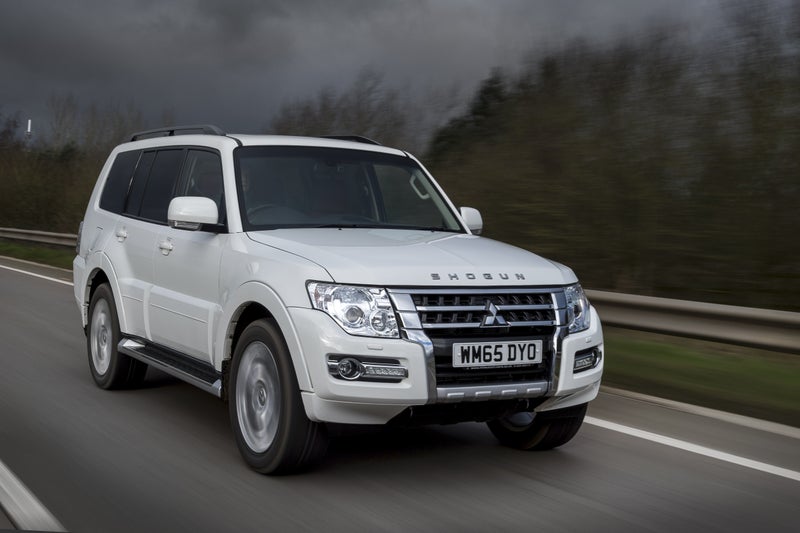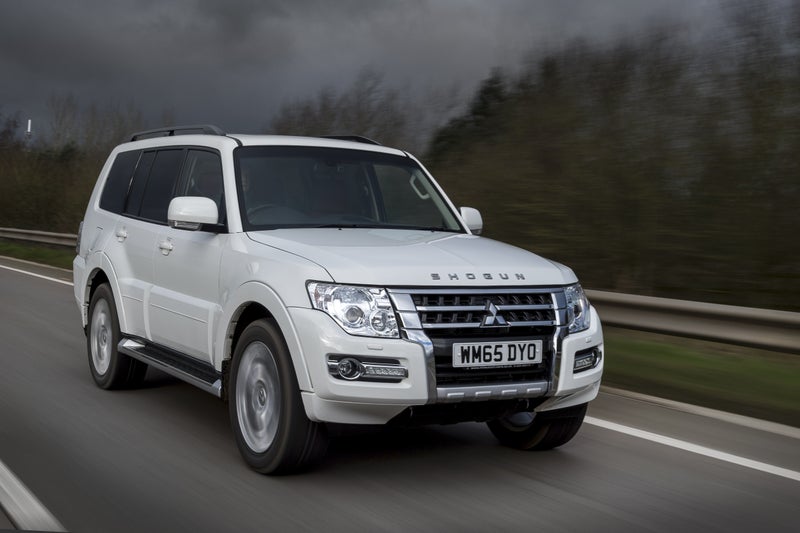 1/10
heycar rating
"Ageing 4x4, hasn't changed much "
Quick overview
Pros
Large, spacious cabin and seven seats
Reasonably affordable and most version well equipped
Absolutely brilliant off-road
Cons
Pretty agricultural on the Tarmac
Can't match its rivals on interior quality
Not enough safety kit by modern standards
Overall verdict
On the inside
Driving
Cost to run
Prices and Specs
Overall verdict
"Amazing what a difference a few years makes, isn't it? Once upon a time (we're talking back in the nineties here), the Mitsubishi Shogun was the ultimate must-have accessory for the countryside set."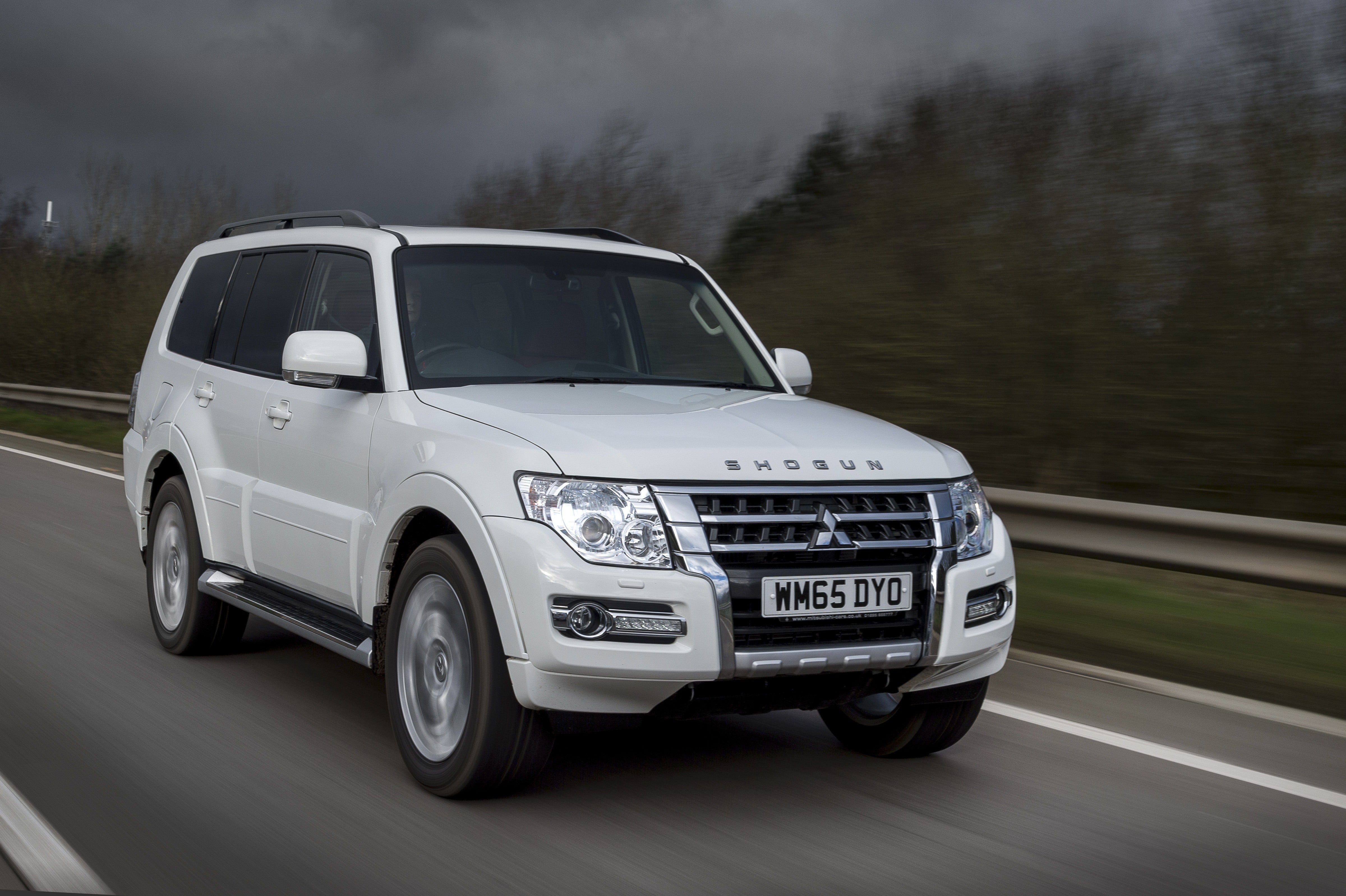 Back then, it was one of the few cars on the market that could pull a Palomino-filled horsebox to little Petunia's gymkhana, with room in the boot for all her tack, while making just the right statement about owning a car solely and specifically for that job. For the green-welly brigade, it was a symbol of membership. For a time.
As the years rolled by, though, the Shogun's appeal waned. It never lost any of the ability that made it popular - to this day, it's still unstoppable off-road, hugely practical and impressively durable - it's just that other cars came along that delivered all those same abilities, but with way more comfort and luxury thrown in, meaning less in the way of compromise. And for the well-heeled folk in question, that temptation was too strong to bear.
But instead of abandoning its roots and trying to compete with newer competition on luxury and comfort, Mitsubishi decided to just keep doing what it had always done. And that means that the Shogun has changed very little over the years. In fact, the car that went off sale reasonably recently in 2019 was hardly any different mechanically to the third-generation car that was released around the turn of the millennium.
That's why, the stuff that the Shogun does well, it does as well as ever. It's brilliant off-road, it's a fantastic towcar with a strong engine and a pulling capacity of up to 3.5 tonnes, and with a huge cabin and seven seats, it's enormously practical. It's solidly built, impressively reliable, comes with a decent amount of standard kit and it's pretty affordable.
The flipside of Mitsubishi's approach, though, was that in the areas in which it struggled, it felt more and more out-of-date as the years went.
In comparison to ever-evolving rivals, ride quality that started off being irritatingly jittery became borderline unbearable, while rolling refinement that was rather rowdy became a downright assault on the senses. Stepping into the cabin, meanwhile, is like stepping back to the 1990s due to the dated nature of its design and materials, and if you compare the safety and infotainment kit available with that available in rivals, there are some very glaring omissions - automatic emergency braking and Apple Carplay/Android Auto, anyone?
There are still a few hardcore fans kicking about who still love the Shogun for its unapologetic ruggedness and its refusal to dumb down on that in the pursuit of economic success. And for those people, who use their car within a very narrow operating window, it works just fine, thank you very much.
For the majority of today's SUV buyers, though, who couldn't give a flying mud-pie about off-roading ability and are far more interested in comfort, luxury, refinement, safety and gadgetry, there are literally dozens of other big 4x4s out there that will suit them better.
Is the Mitsubishi Shogun right for you?
Do you live in the countryside? Do you do lots of countryside-type things? As such, do you need a car that'll tow a double horsebox over a muddy field without getting stuck, with a boot big enough for saddles, stirrups and whatever else you might think to drape over a nag? If so, the Mitsubishi Shogun could just be the no-nonsense workhorse (sorry) that you've been looking for.
It's impressive off-roading ability, 3500kg towing limit and enormous loadbay make it perfect for just such a job, and with a cabin that's robust and hardwearing, it should stand up well to such service.
However, before you start thinking that the Shogun is a true alternative to luxurious off-roaders like the Land Rover Discovery or Range Rover, think again. It has nowhere near the comfort, quality, quietness or class to compete in that company.
What's the best Mitsubishi Shogun model/engine to choose?
Well, it's an easy call on the engine, because despite being on sale for so long, the Shogun was only ever offered with one, a 3.2-litre, four-cylinder diesel. Early on, it was offered with either a manual gearbox or an automatic - both five-speeders - but later examples were auto-only. We never got to try a manual version, but we probably would've chosen an automatic anyway, because it suits this kind of car.
The trims available - and what you got with each one - changed fairly regularly throughout the car's life. Early cars had names like Equippe, Barbarian, Warrior, Diamond and Elegance, while later cars were less imaginative, being called SG2, SG3, SG4 and SG5. We reckon you want a lower-mid-range trim like the SG3 trim to give the best balance between kit and affordability.
What other cars are similar to the Mitsubishi Shogun?
As a rufty-tufty, go-anywhere, seven-seat off-roader, you can't ignore the Land Rover Discovery, although it should be noted that the Disco costs a big slice more than the Shogun. A more direct rival these days would be the Ssangyong Rexton: big, brash, seven seats, capable in the rough stuff, will tow just about anything you need it to, and it's similar on price.
If you're in less need of rugged off-roading ability, and you just want an affordable seven-seat SUV, then you'll probably be looking at options including the Kia Sorento, Hyundai Santa Fe and the Skoda Kodiaq. If off-roading is the priority and seven seats aren't, then the long-wheelbase Jeep Wrangler and Land Rover Defender will be in the mix, too
Comfort and design
"The design of the Shogun's interior is every bit as no-nonsense as the rest of the car. The dashboard doesn't have many buttons or dials, just those for the air-conditioning plus a few others, and most of them are clearly marked and chunky enough to operate at a glance."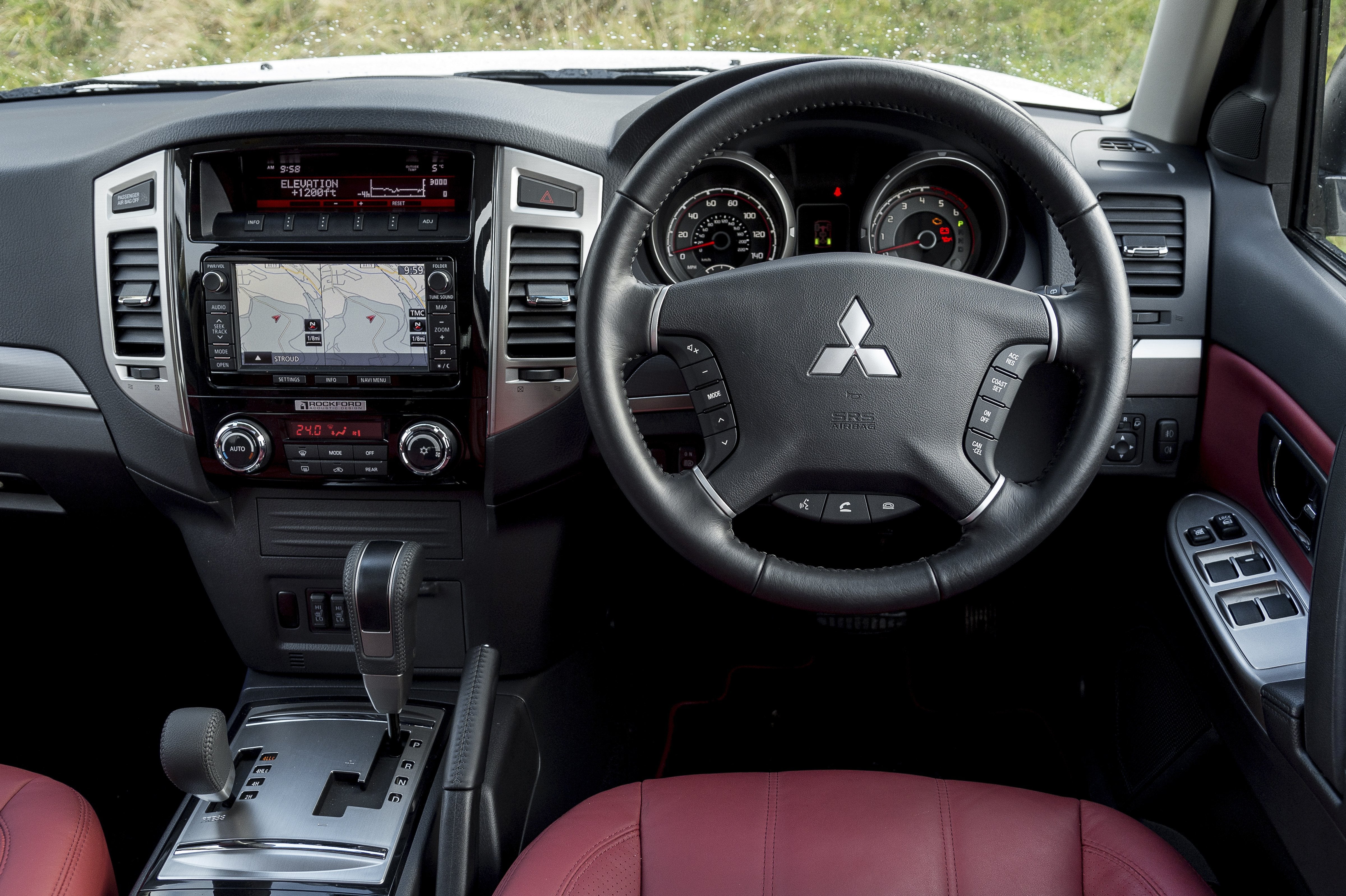 The buttons on the multifunction steering wheel are also pretty straightforward, and the old-school instrument dials are clear and easy to read.
The seat you climb up into is a little flat and lacking in support, but if you select SG3 trim or above, the front seats adjust electrically, helping you to fine-tune your driving position. However, the steering wheel adjusts only for height, not reach, and this might limit how comfortable some drivers can get.
Visibility, though, is absolutely brilliant. The lofty driving position and flush-fronted design give you a great view of where the extremities of the car are, and all around the car, you have big, square windows that are separated by relatively slender pillars, meaning very few blind spots. Even having a spare wheel bolted to the tailgate doesn't get in the way too much, but the heads of your passengers might hamper your view if all seven seats are occupied.
Quality and finish
The Shogun is completely unapologetic about being a rugged, no-nonsense kind of car, and that's definitely reflected in the finish of the interior. Your eyes are met with swathes of dark plastic that look sturdy, robust and hard-wearing, resulting in a very solid feel that gives the impression that the Shogun is built to last.
However, not many concessions are made to tactility. While most modern SUVs are trimmed in sophisticated soft-touch materials, the Shogun's plastics are hard and scratchy, and less appealing to the fingertips as a result. Not many concessions are made to design flair, either. There's the odd metallic trim piece or various smatterings of unconvincing wood-effect panelling, but other than that, it's all very samey. What's more, the central trip computer unit, positioned above the touchscreen, looks like something straight out of the 1990s.
All versions have a leather steering wheel, but you have to go for second-rung SG3 trim or above to get leather upholstery, which helps lift the cabin, while the SG5 gets posher quilted leather. Even then, though, you'll never trick yourself into thinking you're sitting in an Audi.
Infotainment
We never had the chance to encounter an entry-level SG2 Shogun, so we can't tell you how easy or difficult its infotainment system was to use, but we can tell you that it was very much more basic than in other versions. You got a CD player, USB sockets and a Bluetooth phone connection, but that was about it.
Upgrading to SG3 trim checked most of the outstanding boxes, with a 7.0-inch touchscreen system that brought satellite-navigation, DAB radio and a Rockford Audio system with 12 speakers. SG4 and SG5 versions used the same system, but in the SG4, you also got rear-seat entertainment screens that were built into the headrests of the front seats.
The touchscreen is reasonably responsive, but the graphics look very dated and some of the on-screen icons are a wee bit small and fiddly. The menus aren't all that logically arranged, either, so it's not the most intuitive system you'll ever encounter. What's more, the system is too old to offer Apple Carplay or Android Auto, so you can't just ignore the car's operating system and use your phone's instead.
Space and practicality
Unsurprisingly, the Shogun's performance in this area will vary greatly depending on whether you go for the short-wheelbase three-door model or the more popular long-wheelbase five-door.
Let's get the former out of the way pretty sharpish: it's not great. There's loads of space in the front and the rear seats are (just about) adequate for headroom and legroom, but getting into the back is pretty difficult due to the relatively small gap you're required to clamber through. The boot is pretty small by the standards of most modern SUVs, and it's not that impressive on size when you fold the back seats down, either.
Naturally, the (much) bigger car does a lot better. The front is very roomy, and the rear seats also have enough space for tall adults to sit comfortably, although many newer rivals do offer more space. Two more seats pop up out of the boot floor to make the bigger Shogun a seven-seater, but although adults can just about fit in them, they won't be comfortable, and won't want to stay cooped up for long periods. Most other seven-seat SUVs are roomier in the third row.
With all seven seats in place, there's room for a few small bags in the boot, more than in some rivals. Fold down the rearmost chairs, which drop flush into the boot floor, and the boot space you get is every bit as huge as you expect. The middle row folds in a 60-40 split, and then tumbles forward to give you a flat loadbay that's impressively enormous, but the loadbay is inevitably shorter than in rivals where the middle seats fold flush into the floor.
Handling and ride quality
"You wouldn't expect a car launched in 2007 to be the last word in dynamic polish when compared with the latest SUV offerings. However, this latest generation of Shogun - the Mk4 - is actually hardly any different to the earlier Mk3 underneath, so the mechanicals actually date back even longer to 2001."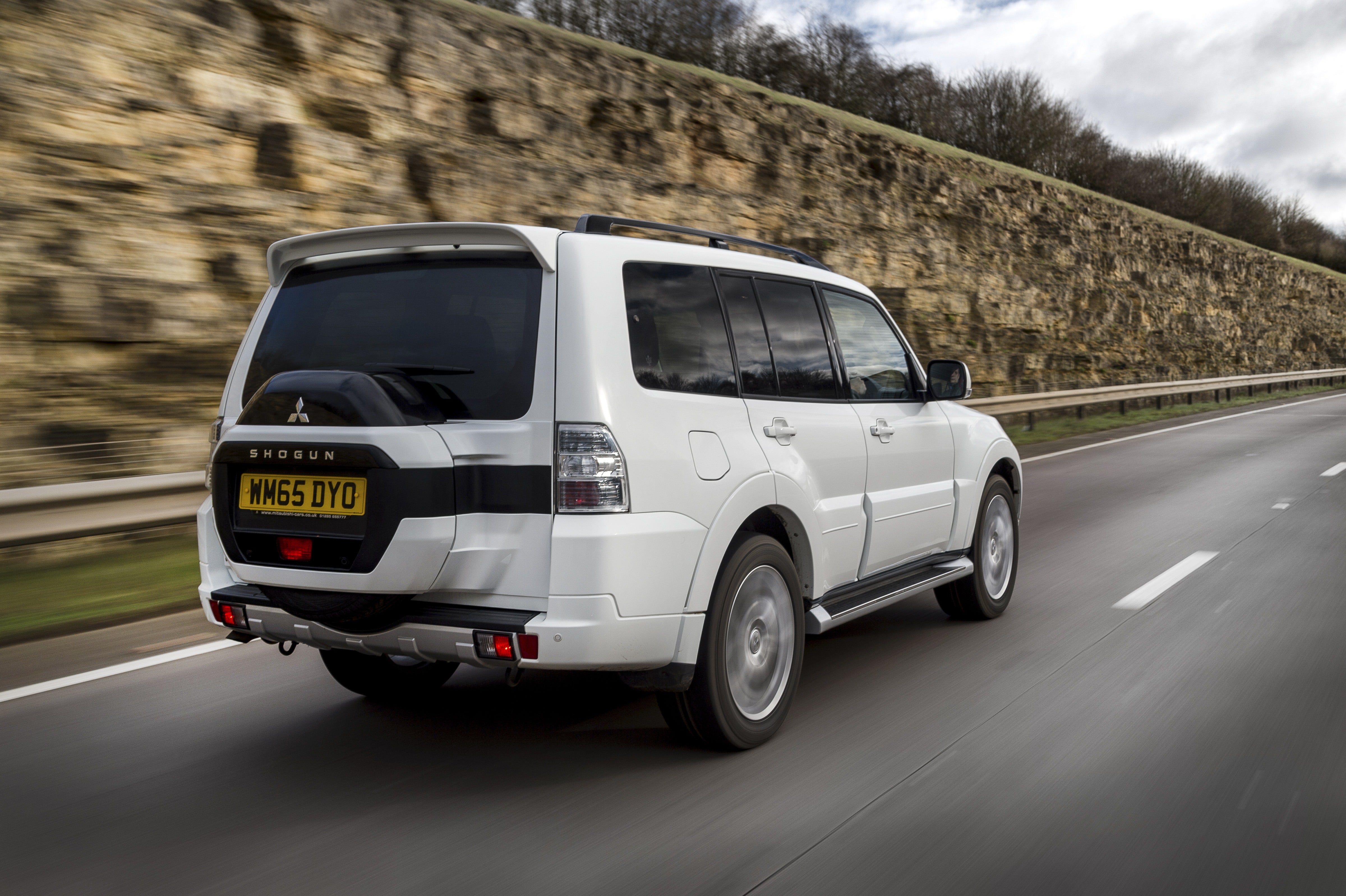 What's more, the Shogun's construction method is old-school even by those standards. It has a ladder-frame chassis, and that's an approach usually reserved for pick-up trucks rather than road cars.
As such, it's no surprise that the Shogun feels pretty uncultured on the road. Regardless of the state of the surface, the car jitters and judders constantly, making the ride feel really unsettled, while undulating roads cause the body to pitch and bounce on its soft suspension.
This soft suspension also means that the body leans over rather a lot in bends, even at very modest speeds, while the slow steering will have you twirling away at the wheel at such a rate that you'll have forearms like Popeye within a fortnight. You'll feel the wheel kicking back in your hands over mid-corner bumps, too.
However, while the Shogun is borderline unbearable on the road, it's borderline unstoppable off it. That body-on-frame construction, high ground clearance, selectable four-wheel drive, low-range gears and a locking centre differential mean that few cars will match the Shogun in the rough stuff, allowing you to scramble up rocky slopes and down muddy banks easier than getting to the shops.
The Shogun is a tower's favourite, too. The long-wheelbase model has a maximum towing capacity of 3500kg, which is about as good as it gets.
Engines and gearboxes
While lots of things about the Shogun changed over the many years of its life, the engine was a constant. Only one was offered, a 3.2-litre four-cylinder diesel. Associated numbers changed over time, such as the fuel economy, CO2 emissions and power output. However, variations in the latter were small, and it was always somewhere in the region of 200PS.
While that was about the same as most hot hatches of the day, most hot hatches weren't as big or as heavy as the Shogun, and as such, this was not a fast car.
That's not to say it was slow - the 0-62mph dash stood at around ten or eleven seconds, depending on the version - but the build-up in speed was always gradual and relaxed, rather than face-bendingly fast. That said, the engine always had enough muscle to keep life relatively easy, and the engine's brutish low-down muscle also helped great when off-roading and towing.
Early Shoguns were offered with a choice of manual or automatic transmissions - both five-speeders - while later examples were only offered it auto' form. It was fine, swapping gears reasonably smoothly if not desperately quickly, just like you'd expect in a car like this. We never got to try the manual, though.
Refinement and noise levels
The Shogun was unashamedly utilitarian in its approach to motoring, and this is one of those areas in which that was abundantly clear. This was not a quiet way of getting around.
The engine's prodigious low-down muscle meant you very rarely had to work it hard, but even when it was barely ticking over, it would clack away noisily like it should be ploughing a field rather than running the kids to school. A fair amount of engine vibration found its way through the controls and floor, too. And if you did find cause to stick a few revs on the dial, the engine would make you very aware of its displeasure at such harsh treatment.
But while the engine dominated the soundtrack within the cabin, it was by no means the only source of noise. You could hear the wind colliding with the bluntly designed front end, and the tyres rumbling along the Tarmac, even at moderate speeds. This was especially intrusive if your car was fitted with knobbly off-road tyres. The ageing underpinnings also meant that the suspension wasn't awfully quiet about doing its work, either.
Safety equipment
Believe it or not, in more than 35 years on this earth, the Shogun has never been crash-tested by Euro NCAP. However, with the strictness of today's safety standards, that might be just as well.
The bare basics are covered, including stability and traction controls, anti-lock brakes, Isofix child seat mounting points, tyre-pressure monitoring and six airbags (twin front, side and curtain). So, it complies to legal standards, but that's about it. There's none of the latest accident-prevention gear you get in the most rival SUVs, things such as automatic emergency braking, lane-change assistants, blind-spot monitors, traffic sign recognition, any of that. So, safety-wise, you'll be sat in something big, but not awfully clever.
MPG and fuel costs
"Most versions of the Shogun had an official fuel economy figure somewhere in the region of 30mpg, which looks pretty thirsty compared with most modern rivals."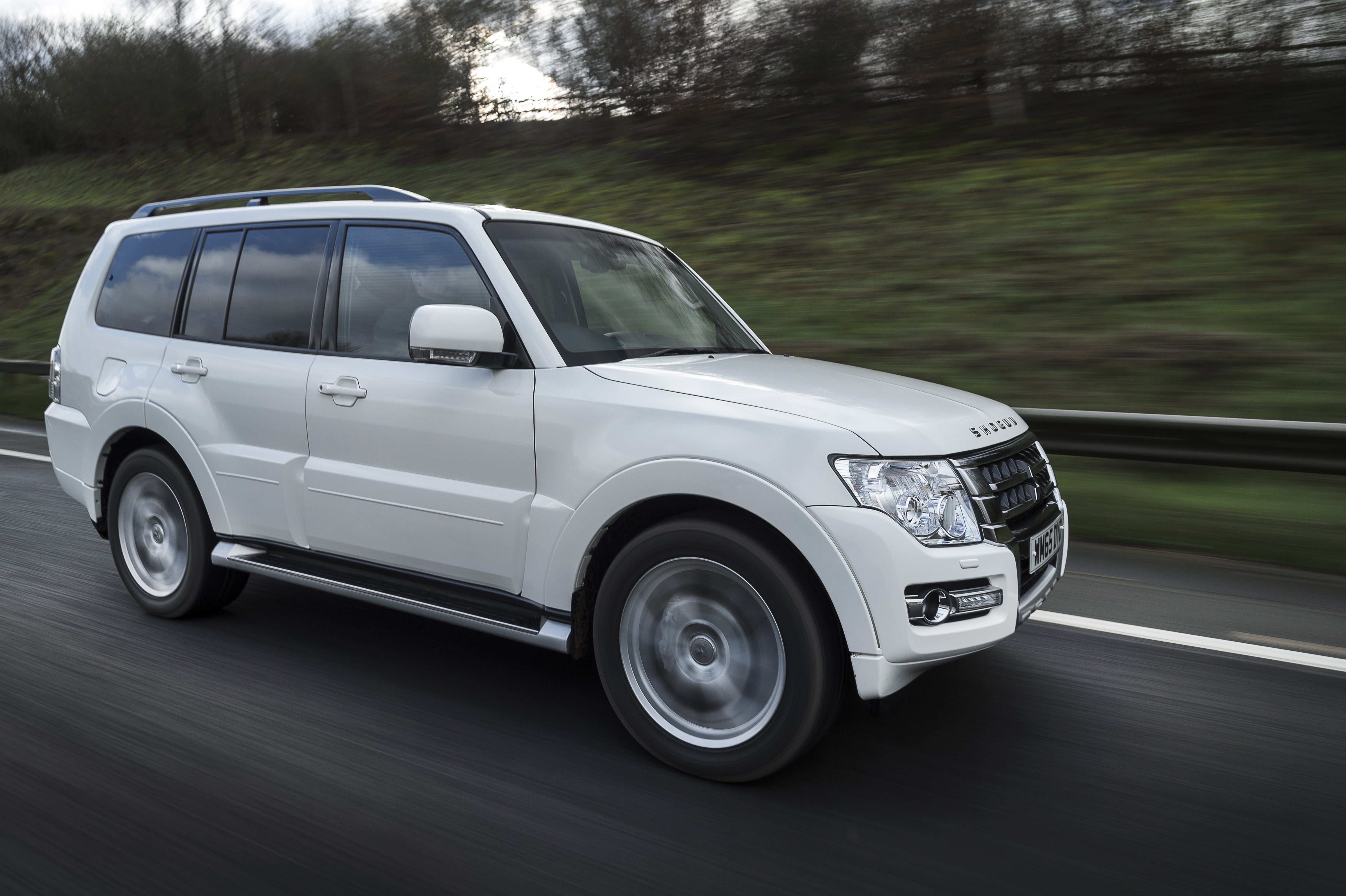 It looks even thirstier when you consider that this figure was delivered in NEDC tests rather than the later WLTP standard that the rest have since been tested against, that was designed to better reflect real-world conditions, and thus gave worse figures.
That said, the nature of the engine (large capacity, low state of tune) means you should stand a decent chance of replicating that figure in the real world if you're extra-careful, and getting reasonably close if you drive sensibly.
Insurance groups and costs
There have been variations in insurance groupings for the Shogun down the years, which is no surprise given how long it's been on sale. Most versions sit between groups 30 and 35, with one or two editions randomly making it up as far as 38 or 39. Those groupings are reasonably comparable with those of rivals, and while this certainly won't be a cheap car to insure, it won't be desperately expensive, either.
VED car tax
The amount of tax you'll pay on your Shogun will vary greatly according to which version you go for and when it was registered. On most cars registered after April 1st 2017, you'll pay £150 per year, but as a few of the higher-end versions cost more than £40,000, you'll have to pay an additional £325 surcharge on them between years two and six of the car's life. This'll hike your annual bill to £475 during that time, after which it'll drop back down to £150 per year.
Cars registered before the given date are taxed on the old emissions-based system, and while this would be good news on many cars, it's not for the grubby old Shogun. Some Shoguns were grubbier than others, and all of them sat close to the cusp between groupings, so the amount you'll pay can vary greatly. Most versions command a bill of £330 per year, but a few versions go as high as £565 or £580. Certainly worth checking before you buy.
What's more, the Shogun's lofty CO2 emissions means that company car drivers need not apply: it'll be ruinously expensive on company car tax.
How much should you be paying for a used Mitsubishi Shogun?
"At the time it went off sale, the Shogun's prices ranged from below £30,000 at the bottom of the range to over £40,000 at the top."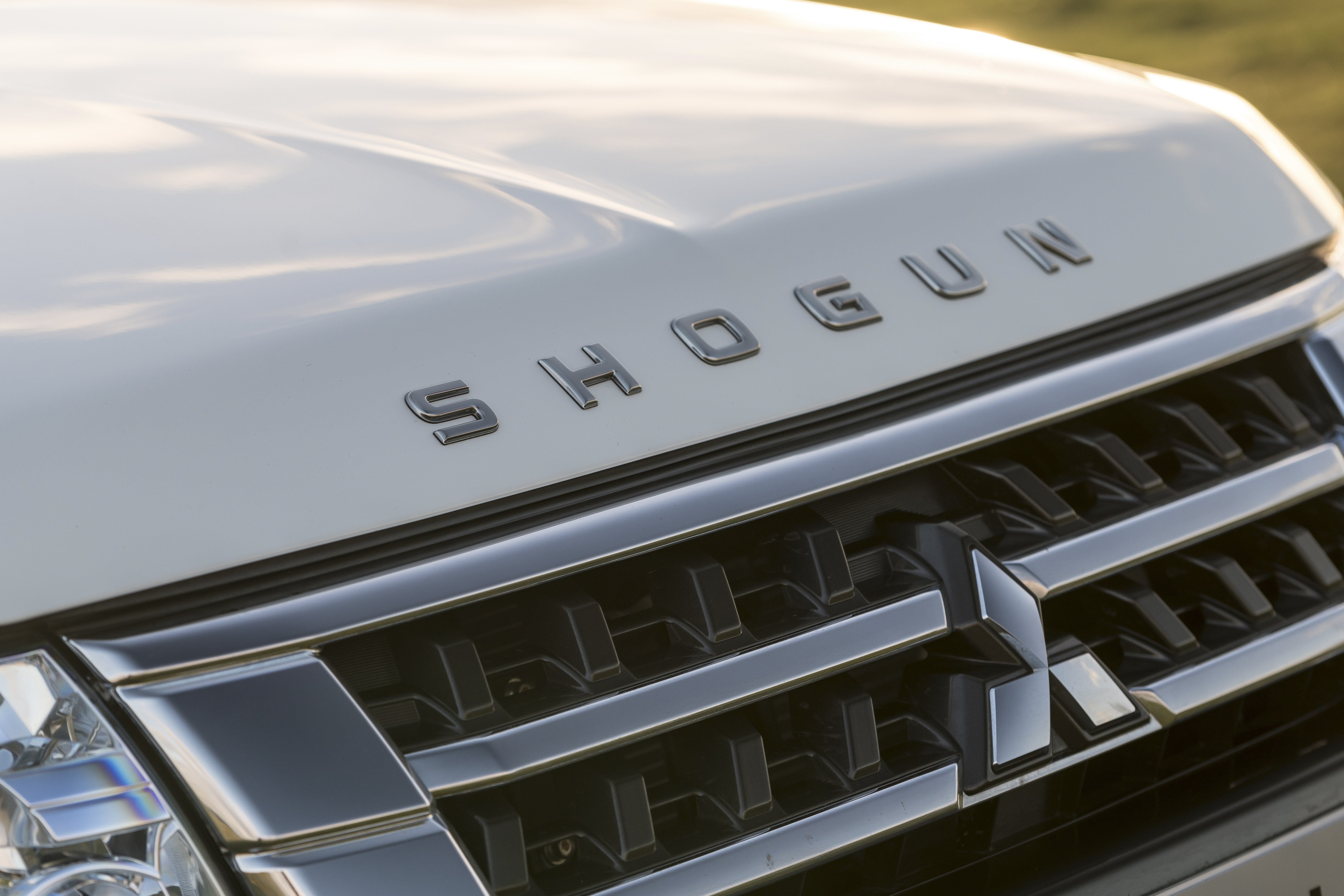 This made it much, much less expensive than luxury seven-seat SUVs like the Audi Q7 and Volvo XC90, along with the other obvious serious off-roader with seven seats, the Land Rover Discovery. It was still a fair bit pricier than rivals like the Hyundai Santa Fe, Kia Sorento and Skoda Kodiaq, though.
However, because this generation of Shogun has been on sale for such a long time, used buyers can pretty much pay as little or as much as they want for one.
Prices range from a few grand for early, high-mileage, low-spec examples, to upwards of £35,000 for last-of-the-line range-toppers. It really is a case of paying your money and making your choice. Our listings show some pretty tempting four-year-old SG3s for around the fifteen or sixteen grand mark, and we reckon that's probably around the sweet spot of car you want to be aiming for.
Trim levels and standard equipment
Throughout the Shogun's long life, it has gone through several changes in trim structure and specification, so it'd take all day to go through all of them. Here, we'll focus on later examples of the car, but bear in mind that there will be differences in specification on earlier cars.
So, towards the end of the Shogun's life, the entry-level trim was known as the SG2, and came with 18-inch alloys, front foglamps, automatic lights and wipers, climate control, electric windows, electric door mirrors, keyless entry, cruise control heated front seats and a leather steering wheel.
However, the SG2 missed out on a few bits we'd deem necessary in a car like this, those being rear parking sensors, a reversing camera and leather seats, on top of the key infotainment kit we mentioned earlier. Those boxes are all checked by SG3 trim, along with ones for rear privacy glass, an electric sunroof, automatic high-beam headlights and powered front seats, making it our favourite trim level.
SG4 trim only adds the rear-seat entertainment screens mentioned earlier, and 20-inch alloy wheels that make the ride a little bit worse, so we'd avoid it. SG5 trim deleted the rear screens, but instead added quilted leather upholstery, heated rear seats, two rear USB sockets and LED mood lighting.
Mitsubishi Shogun cars for sale on heycar
328
Number of cars available
£18K - £26K
Price bracket of these cars
Colours available on heycar
Keep me updated by email with the latest advice, news and offers from heycar
By submitting, you agree to our
privacy policy
.