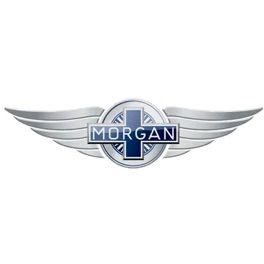 Morgan
Morgan is a niche sports car manufacturer, hand-building 800 cars a year at its premises in Malvern, Worcestershire. It's renowned for its use of wood in the cars it sells - using handcrafted ash frames mounted on an aluminium (or steel) chassis, each Morgan is custom built and takes around four weeks to complete. The brand's iconic styling means it has a strong following of enthusiasts while its analogue approach with a lack of driving aids provides a traditional sports car driving experience. Not everyone will appreciate Morgan's hardcore approach, but modern luxuries such as automatic gearboxes and power steering mean they're easier to drive than ever.
Models
Which Morgan is right for me?
There are just three Morgan models to choose from. The four-cylinder Plus Four remains true to the original model introduced in 1950, acting as the 'all-rounder' of the range, combining sports car performance with (relative) affordability and practicality. The Plus Six accommodates those searching for serious performance, powered by a six-cylinder twin-turbo BMW engine providing blistering performance.
If you're after a car capable of making passersby laugh out loud, consider the Morgan 3 Wheeler. It's a nod to the Morgan's original models, launched as a tax dodge in the early 20th century (three-wheelers were classed as motorcycles meaning they weren't taxed in the UK). Today, it's a hilarious weekend toy, with two wheels up front, a V-twin engine and a single rear wheel. It weighs just 525kg.
Tell me something I don't know about Morgan
At one time Morgan had a waiting list of up to 10 years. Now, if you place an order, you can expect to drive away in your bespoke Morgan within three to six months - about the same as a car from a more mainstream manufacturer.