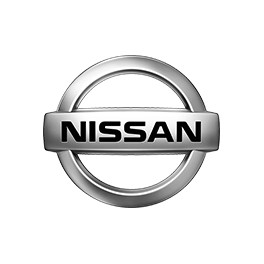 Nissan
Nissan is one of the Japanese automotive giants, currently producing more than five million cars annually putting it amongst the top ten biggest car manufacturers in the world. In its earliest incarnation Nissan was called Kaishinsha Motor Car Works but also sold models under the Datsun tag. Nissan is one of the largest car producers in the UK with its Sunderland plant, which at one time was the most productive car facility in Europe. The firm has also heavily invested in electric cars, with its pure EV Leaf model currently holding the title of the world's best-selling electric car.
Which Nissan is right for me?
Nissan's range doesn't feature many conventional body styles like saloons and estates, instead concentrating on a strong SUV and crossover mix. The Micra is a small but well-finished supermini with strong safety provision, while the recently-launched Juke is a fresh and appealing take on the small crossover segment. Nissan's Note is a small MPV with good versatility for its size, while the Pulsar is a well-priced if conventional compact hatchback. The Qashqai is a hugely-popular compact crossover that is good to drive, while the larger X-Trail is well-suited to those needing lots of space. The Leaf offers the latest generation EV technology at a reasonable price, while Nissan's sports car offerings include the old-school 370Z and the power-packed GTR.
Tell me something I don't know about Nissan
In the mid-1980s Nissan collaborated with Alfa Romeo on a compact hatchback, sharing development duties. The Nissan version was dubbed the Cherry Europe, while Alfa called its take the Arna.