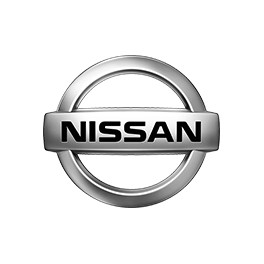 Nissan NV400 Review

Written by
heycar editorial team

heycar rating
Nissan's biggest, most serious van
Best bits
Nissan's version of the Renault Master
Wide choice of versions and bodystyles
Long service intervals.
Not so great
Interior quality not up to the standard of rivals
Rare on the used market
Volkswagen Crafter and Mercedes-Benz Sprinter better all-rounders
Read by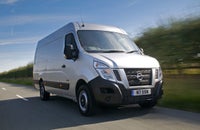 Overall verdict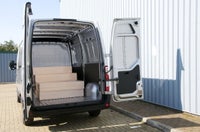 On the inside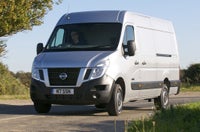 Driving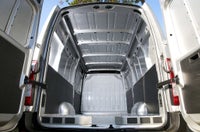 How much does it cost to run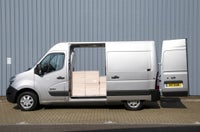 Prices, versions and specification
Overall verdict
"If you think you've seen the NV400 somewhere before you have. It's Nissan's version of the Renault Master and Vauxhall Movano, albeit with Nissan's own front end styling applied."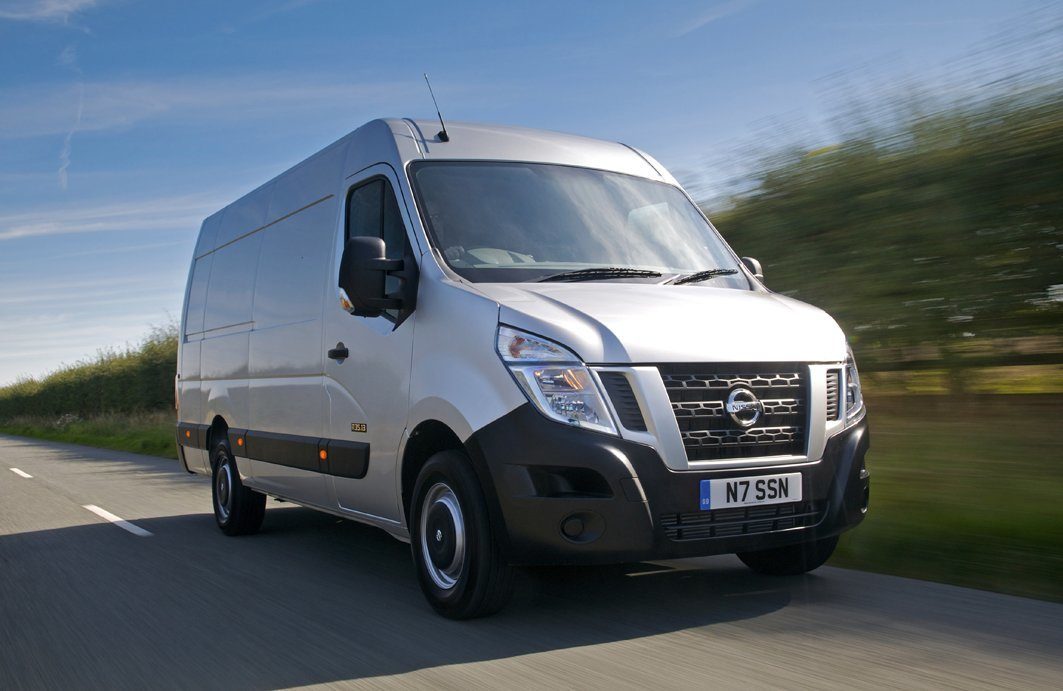 Like its counterparts, the NV400 comes in either front or rear-wheel drive versions with three wheelbase versions, four different lengths, three different heights and cargo volumes ranging from 8.0 to 17.0 cubic metres.
It uses the same direct injection 2.3-litre four-cylinder diesel engine which is smaller than the Interstar's 2.5 dCi unit yet has the same power outputs - 100PS, 125PS and 150PS - with torque figures improved to 285Nm, 310Nm and 350Nm respectively.
In 2020 the 2.3 turbodiesel engine was updated to meet Euro6d-TEMP emissions standards. Front-wheel drive versions are available with 135, 150 or 180PS, while rear-wheel drive vans get 145 or 165PS. As before, buyers get the option of a six-speed semi-automatic gearbox or a six-speed manual.
As well as the standard panel vans Nissan also offers a range of conversions including a chassis cab, a dropside and a tipper. There is a crew van which can seat up to seven people while still providing plenty of space in the cargo area along with an NV400 minibus which can carry nine people in comfort or combine six people and a generous load space.
There is also a Good To Go range of conversions including a a box van, Luton and refrigerated van, plus a 14-17 seat minibus option that is sold by Nissan business centres to operators as a complete vehicle. About the only downside of the NV400 is there's no more powerful motor to make the most of its upper end of hauling ability and the cab is quite sparsely equipped in base models.
Similar vans to consider include the Renault Master, Ford Transit and the Volkswagen Crafter.
Comfort and design
"As you would expect of a Nissan, the NV400's cab is made from strong and sturdy plastics. They all appear hard wearing and more than up to the job of coping with a working life."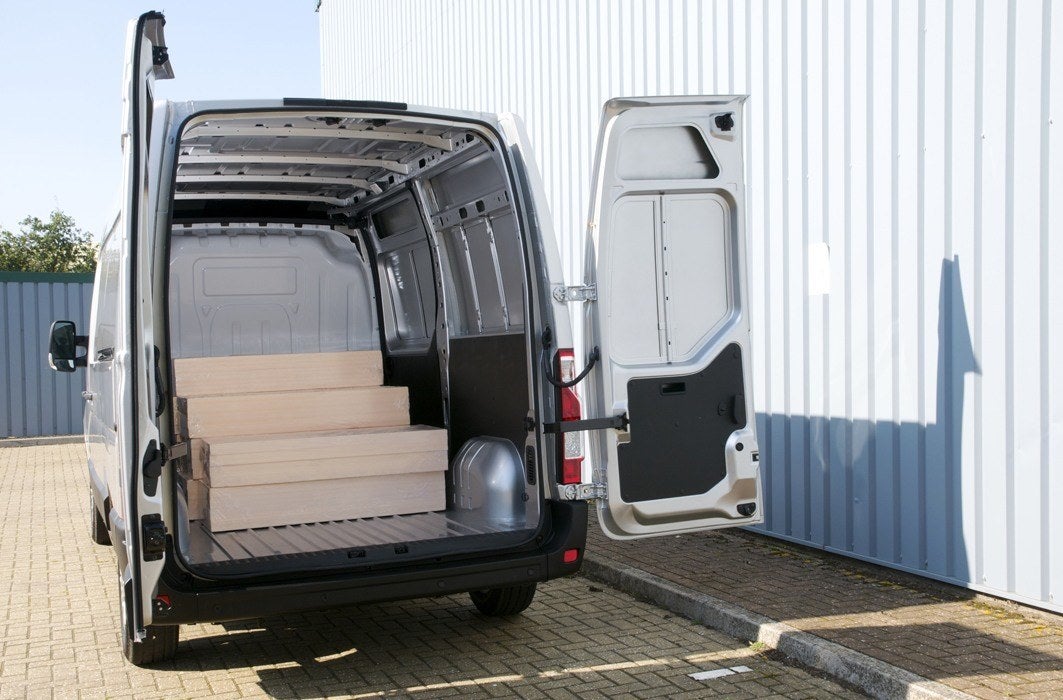 The dash itself is not particularly stylish, but it's functional and presents all the important information to the driver in a clear, unfussy manner. We particularly like the large rotary dials for the ventilation controls that are easy to get hold of on cold winter mornings and adjust. With four air vents spread across the dash, it's also easy to get some fresh air on your face during warmer spells of weather.
As with the Renault Master, the gear lever is placed high on the dash's centre console and close to the steering wheel, so there's no reaching down into the depths of the footwell to change gear in the NV400. The only downside to this set-up is the third passenger riding in the middle seat of the van is shortchanged for knee room. Still, this passenger is ideally placed to change the station on the standard CD stereo.
Nissan has not held back when it comes to offering places for the NV's driver to store items. There are plenty of boxes, cubbies and trays, including one overhead and another under the seats. There are also large door pockets, cup holders, a clipboard holder and a fold down centre seat that can then be used as a table. This can be ordered with a rotating table top for even more practicality.
The driving position in the Nissan NV400 is among the best in this class of van. There's more leg room than in the model's predecessor and space for the driver's shoulders, elbow and head are all excellent. As for the seat itself, it's firm but supportive and keeps the driver comfortable all day long. A suspended driver's seat is another option to add further comfort.
Engines, gearboxes and handling
"If you view driving as an activity to enjoy rather than merely endure as part of your working day, the Nissan NV400 could well be the van for you."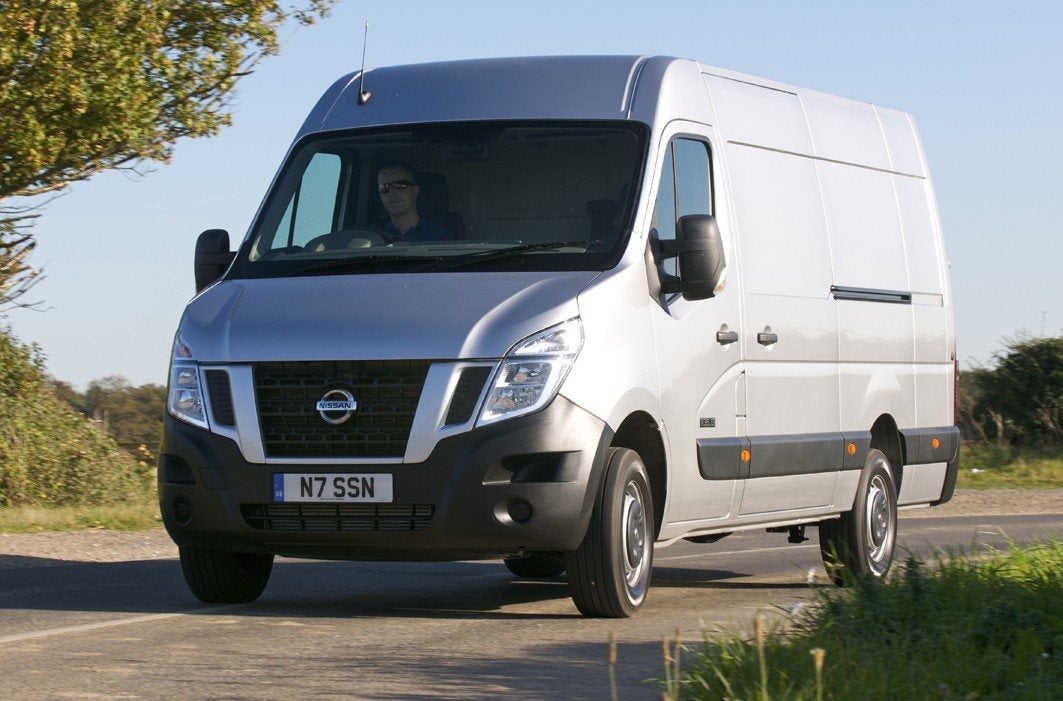 Even compared alongside the Ford Transit and Mercedes Sprinter, the Nissan can hold it own when it comes to the way it deals with the UK's often congested and road network.
With a choice of front or rear wheel drive arrangements, the NV400 can be tailored to your driving preference. More likely, this choice lets users opt for a rear-drive van with masses of traction for heavy hauling or front-wheel drive if you want to choose from one of the Nissan's various body options.
Either way, the NV400 is fun to drive thanks to its good cornering balance that means little body lean and accurate steering. The steering lets you place the NV precisely on the road and there's no wander or slackness on the motorway. It's also light when parking and has a good turning circle, especially in rear-drive versions, for negotiating the most restricted delivery destination.
Supple suspension also enhances the NV400's driving experience and makes it a good place to spend longer journeys as you and your occupants will not be jiggled around. Larger bumps are dealt with every bit as efficiently and keep the van's cargo from being jostled.
Topping off the NV's impressive driving abilities is its excellent refinement. All of the engines are quiet and pull strongly from low revs without complaint. It lets the Nissan's driver relax and concentrate on the road ahead unhindered by the rowdiness found in some of the NV's rivals.
There are three engines to choose from in the NV range, all of them 2.3-litre turbodiesels. The 100PS entry point to the range is a sound bet for city driving and comes with a six-speed manual gearbox as its only transmission. Slick and light, the six-speed 'box has ratios well suited to the engine's 285Nm of shove delivered between 1250rpm and 2000rpm, which underlines how good this van is for city driving.
If you need to mix your driving between town and motorway, the 125PS engine offers a healthy 310Nm of shove across an even broader spectrum between 1250rpm and 2500rpm. This engine is also available with the six-speed semi-automatic gearbox offered by Nissan to make lighter work of urban driving and turn motorway journeys into an easy cruise.
Rounding off the engine range is the 150PS version of the 2.3-litre unit and it offers 350Nm of shove. This gives the NV400 more than enough pull for most situations, though if you make full use of the larger variants' carrying capacity or towing ability you may have to work the engine harder to keep pace with the more potent versions of vans such as the Mercedes-Benz Sprinter.
The 2.3 engine received a power boost, with front-wheel drive versions offered with 135, 150 or 180PS, while rear-wheel drive vans get 145 or 165PS. As before, buyers get the option of a six-speed semi-automatic gearbox or a six-speed manual.
MPG and fuel costs
Recent engines are the most effifcient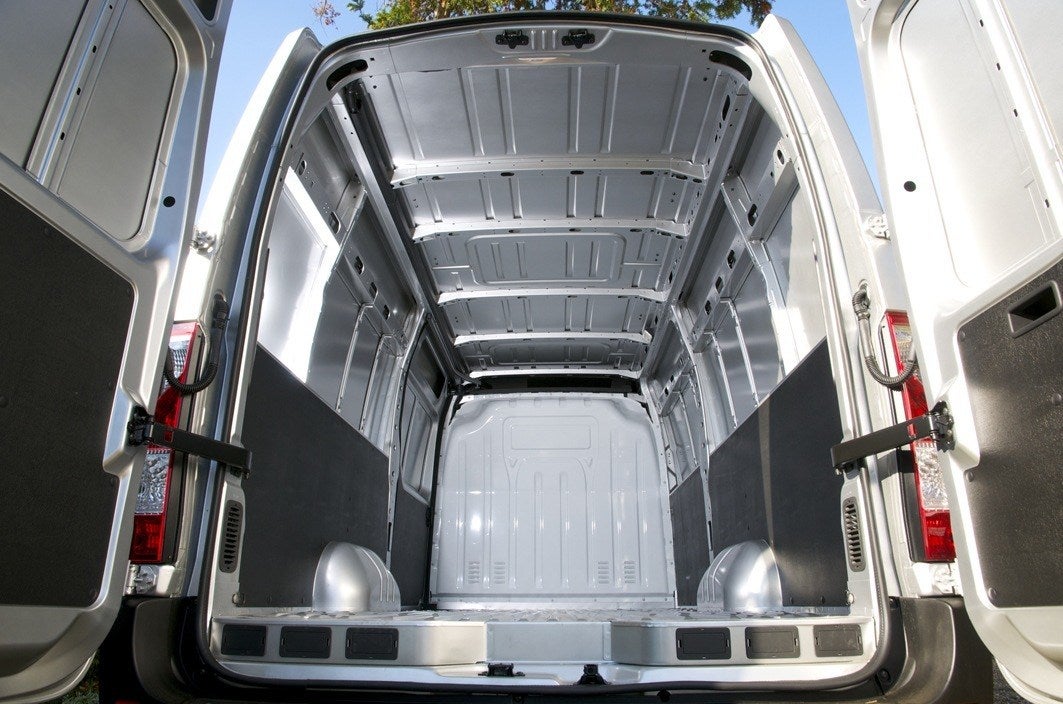 From 2019, Nissan revamped its large-size van range, with efficient engines, all-new interiors and smart tech options ensuring the best user experience. The models feature efficient powertrains meeting new Euro 6d-TEMP emissions standards, with cleaner engines and reduced NOx.
The NV400 can be specified as a panel van, dropside, crew van or as a base for bespoke conversions. All get a new dashboard and steering wheel that, Nissan says, will provide better long distance driver comfort.
The larger NV400 retains its 2.3-litre turbodiesel engine which it shares with the Navara pick-up, but gets more power. Front-wheel drive versions are available with 135, 150 or 180PS, while rear-wheel drive vans get 145 or 165PS. Buyers get the option of a six-speed semi-automatic gearbox or a six-speed manual.
What equipment do you get with the Nissan NV400?
All get good levels of kit, but SE adds spec to make life easier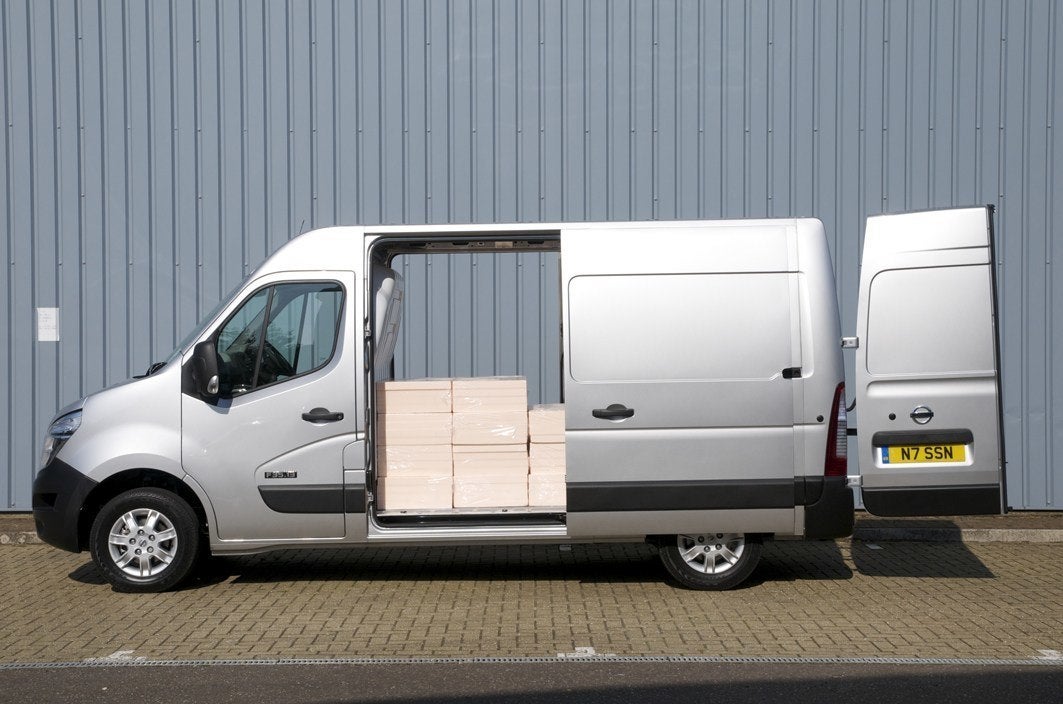 All NV400 models come with a driver's airbag as standard, along with ABS, while the SE trim adds ESP stability control and rear parking sensors.
Over and above the entry level E model, the SE also comes with Bluetooth, electric windows and door mirrors, cruise control and a driver's armrest. There's a comfort pack available as an option that brings air conditioning, front fog lights and a pollen filter.
In E specification, the NV400's cargo area has twin unglazed side-hinged rear doors that open out to a maximum of 180-degrees. It also has an unglazed sliding side door on the passenger's side and a full steel bulkhead. The SE version gains load mounting and lashing points on the cargo floor and sides, as well as a 12-volt power socket in the load bay.
With payload capacities from 851kg to 2134kg, the Nissan NV400 is a versatile van. It can also be ordered with a variety of different body options, including panel van, crew van, minibus, dropside, tipper, box van, refrigerated and, coming soon, a Luton.
Ready to get your top quality Nissan Nv400?
All cars come with a warranty
Selected dealers only
All quality checked
Nissan Nv400
2.3 dci 135ps H2 Tekna Van
Wessex Nissan Cardiff

Glamorgan, CF118AQ
HP: £500.97/mo
Representative example: Contract Length: 36 months, 34 Monthly Payments: £500.97, Customer Deposit: £2,698.00, Total Deposit: £2,698.50, Total Charge For Credit: £3,041.42, Total Amount Payable: £21,031.42, Representative APR: 12.9%, Interest Rate (Fixed): 5.98%
Learn more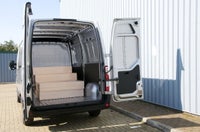 On the inside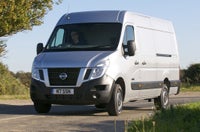 Driving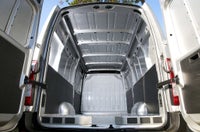 How much does it cost to run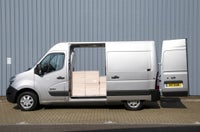 Prices, versions and specification
Ask the heycar experts:
common questions
What engine does the Nissan NV400 have?
The Nissan NV400 has a 2.3-litre dCi (145hp - 170hp), which is shared with Renault in its Master. It has Start and Stop technology, reduced fuel consumption, lower CO2 emissions and is Euro 6 compliant. There is also a version available with 110hp and 130hp outputs.

What is the payload of the Nissan NV400?
It depends on the Nissan NV400 variant you choose. As a guideline, the 2020 panel van has a maximum payload of 1,856Kg.

What body types is the NV400 available in?
The Nissan NV400 is available as panel van, crew van, platform cab, chassis cab, tipper or dropside.

Reviews of similar cars
Quality checked, all cars less than 8 years old and warranty included
Looking for other Nissan cars?
Quality checked, all cars less than 8 years old and warranty included