Parking wars rage on in UK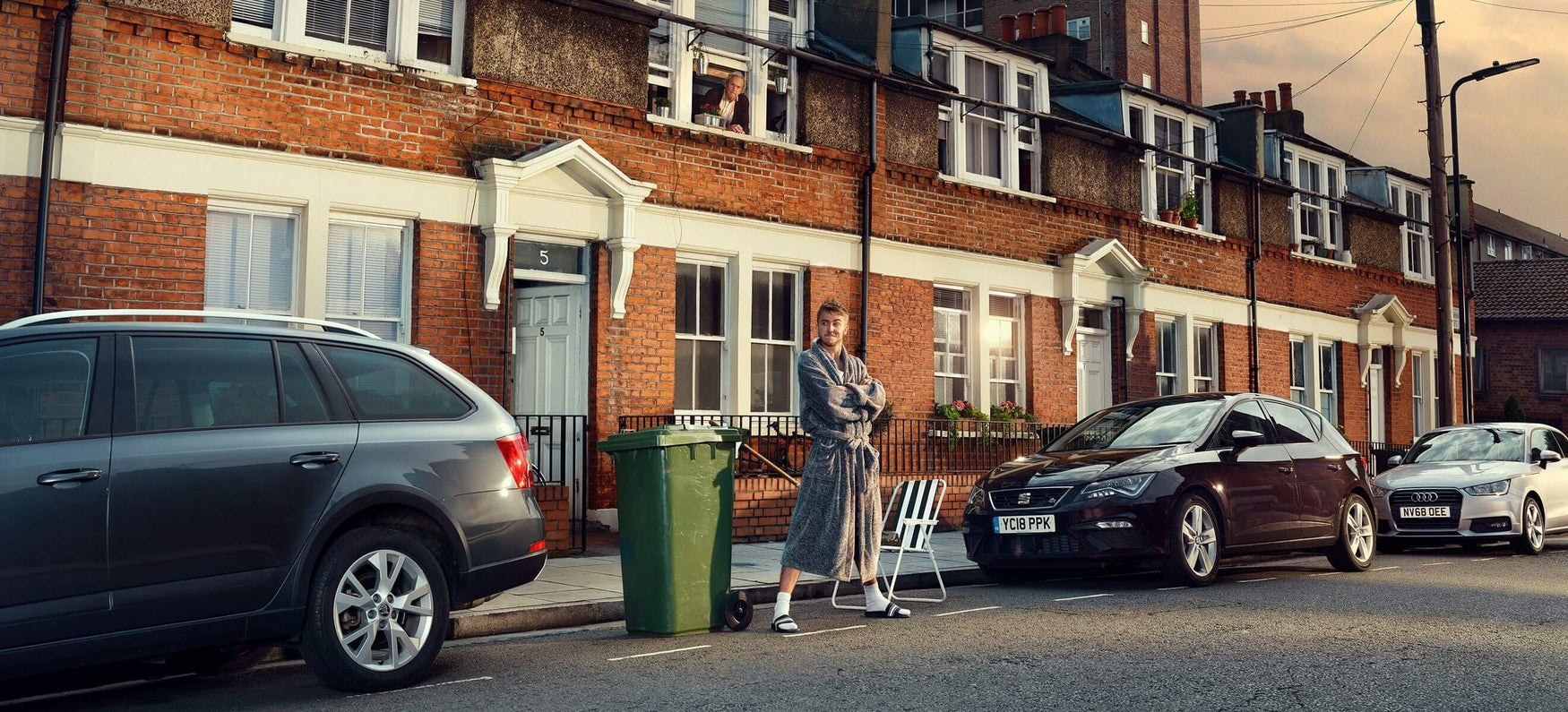 We've found that one in four Brits have had rows with their neighbours over parking issues.
As MPs call for a ban on parking on pavements, rows over parking tickets escalate into local petitions and thousands of Brits flock to social media to call out bad parking, we've taken a look at the heart of a very British problem.
It's a familiar scenario - arriving home after a long day at work only to find your neighbour has parked outside your house - leaving you to drive up and down the road, sometimes parking up to a mile away.
But while Brits are not exactly known for getting straight to the point, our research of 2,000 motorists revealed that one in four have had rows with their neighbours over parking issues.
For that reason it's not hard to understand why 70 per cent of those asked said they find parking stressful.
And when ONS statistics reveal 3.4 million 20 to 34 year olds are still living with their parents in the UK - it suggests that multi-car households could be too blame.
And this is backed by our data which revealed 40 per cent of British families have two or more cars to park.
We also discovered:
A third of Brits have to park their cars on the street, a permit space or a local carpark.
A huge 73 per cent of 17 to 34 year olds have more cars than space at home and battle it out with neighbours. Yet only one in ten (13 per cent) of over 55s say the same.
41 per cent of 16-24 year olds have argued about parking with neighbours, members of your family or general public.
60 per cent of Brits said they get angry over their neighbours parking.
And 75 per cent of Brits say they would consider speaking to them or doing anything about the issue.
We all want the easiest life whether it's choosing your perfect car or finding a spot to park it in.
Our CEO Mat Moakes, says: "It's such a minefield when it comes to parking and we can see from the research that this is a problem that isn't going anywhere fast.
"With more people than ever before having to go back to their parents' homes either after university or while they save for their own house there is a clear correlation with the rise in parking feuds we're seeing here.
"And lots of streets just aren't made to cope with more than one car outside a home."