Written by
heycar editorial team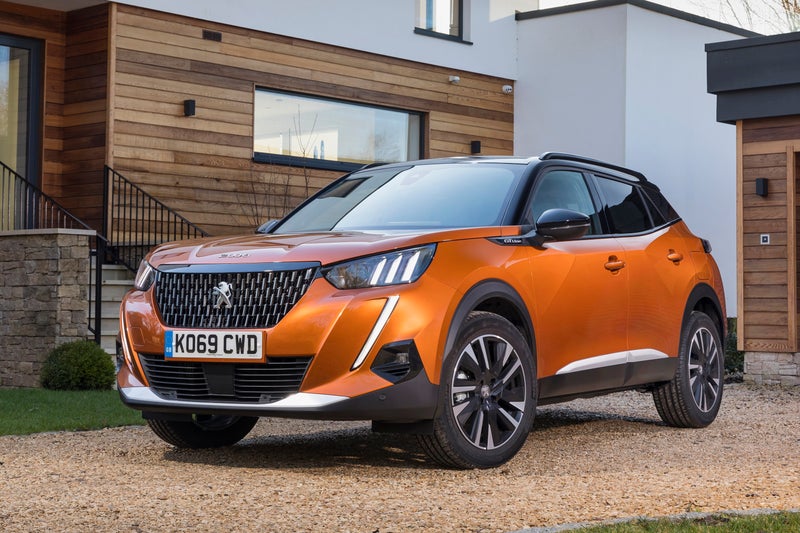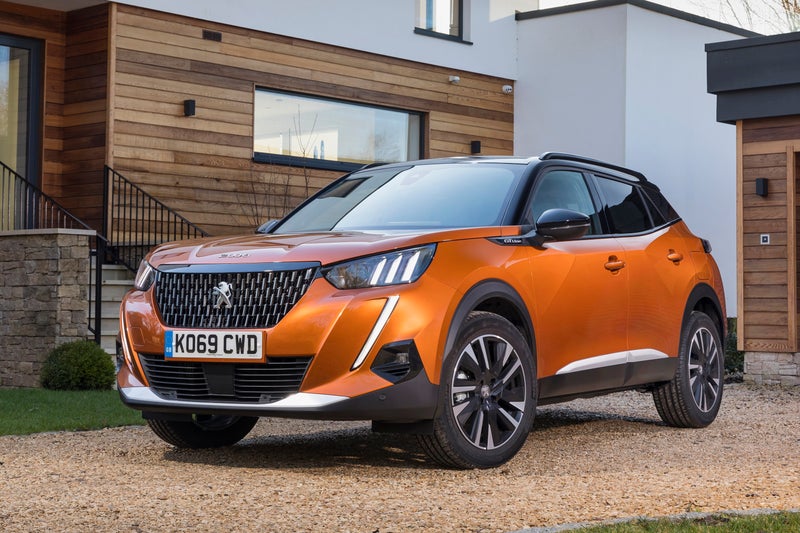 1/9
heycar rating
"Desirable yet sensible small SUV"
Launched: 2020

Small SUV

Petrol, Diesel, EV
Quick overview
Pros
Peugeot's pushed the boat out with the exterior styling
It looks great on the inside too
It's still a sensible family car that's spacious and cheap to run
Cons
The eye-catching design won't be for everyone
Basic models miss out on the fancy digital dashboard
The long-throw manual gearbox feels baggy
Overall verdict
On the inside
Driving
Cost to run
Prices and Specs
Common questions
Overall verdict on the Peugeot 2008
"The Peugeot 2008 will be right up your street if you find the SUVs from Skoda, SEAT and Volkswagen about as exciting as a weekend away at an accountancy convention. The Peugeot oozes with brio from its striking exterior to its high-tech interior."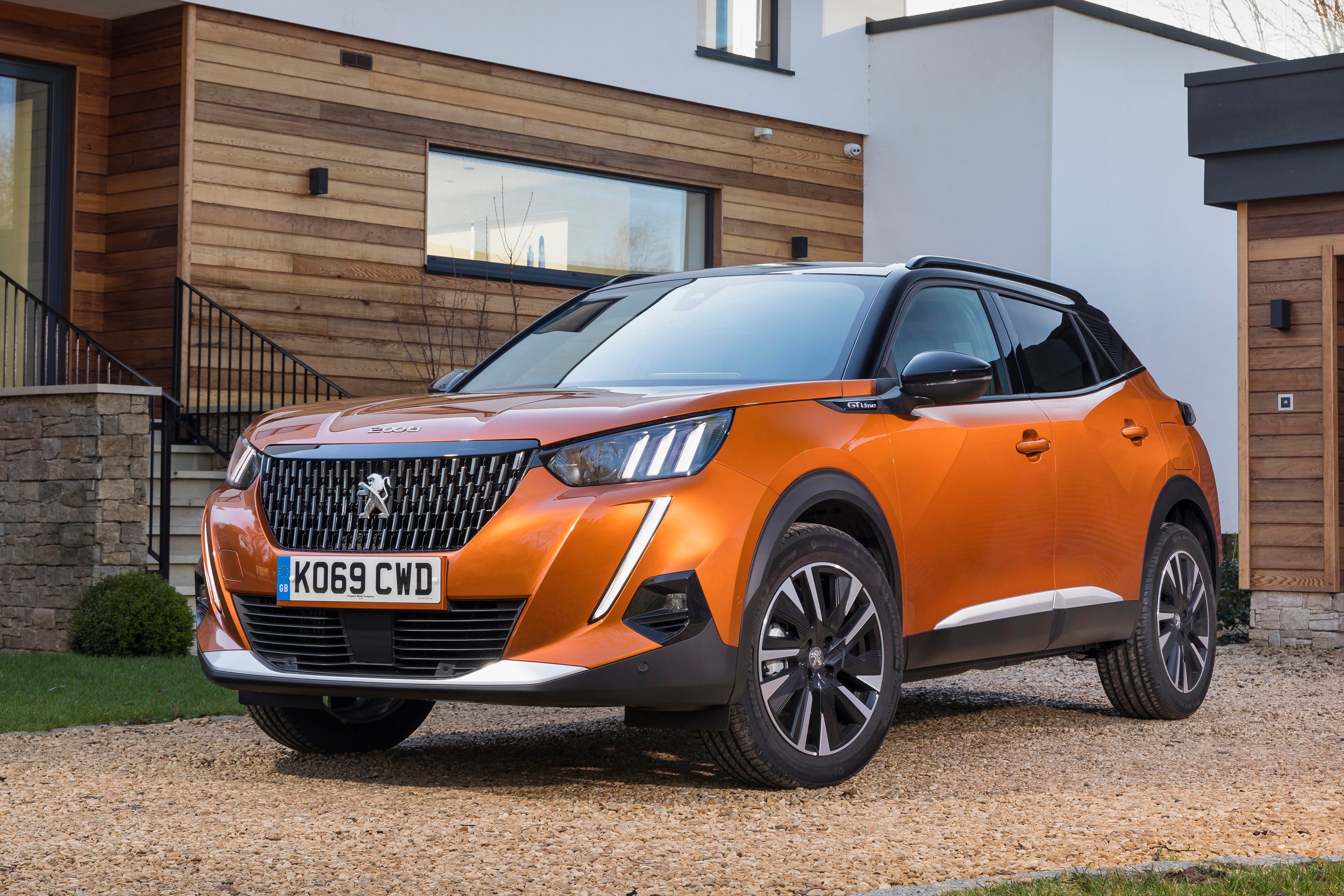 The Peugeot 2008 is a great small SUV that competes with the likes of the SEAT Arona, Skoda Kamiq, Renault Captur and Volkswagen T-Cross, while it also shares many of the same underpinnings as the Vauxhall Mokka. What the Peugeot can claim as a USP is its striking design that really does make the Peugeot 2008 standout from the crowd. But it has plenty of other things going for it other than its looks. Very practical with great handling and a decent range of engines, read on for our in-depth 2022 Peugeot 2008 review.
Let's start with those looks. The 2022 Peugeot 2008's combination of piercing LED headlights, huge grille and pointy daytime running lights give it the toothy grin of a lion – Peugeot's badge mascot. Around the sides, there are plenty of creases and angles, while at the back you get tail lights that look like scratches caused by a big cat's claws. It's nothing like any other small SUV. Even in its basic Active Premium trim level it looks good, but the 2008 really looks the business when in GT Line trim.
And the striking design of the Peugeot 2008 continues on the inside with a sculpted dashboard that's split into two layers. You get a central infotainment screen and digital instrument binnacle up top, and a strip of metal buttons below. Depending on what model you go for, you can also have dashboard stitching and carbon fibre like trims.
The real talking point of the 2022 Peugeot 2008, however, is the digital instrument binnacle that's brimmed with cool animations and slick graphics that make the analogue dials in other small SUVs look archaic. That's in addition to a seven-inch central infotainment screen that's fitted with Apple CarPlay and Android Auto so you can mirror your phone's functions on the car's big screen.
What's great about the Peugeot 2008 is that its cool design doesn't come at the expense of practicality. This is one stylish car that'll fit into family life with no issues. There's plenty of adjustment to get comfortable in your driver's seat and the rear seat will accommodate two adults, although your tall passengers might be short of knee room if you're also tall. The boot, meanwhile, is about average for the class. It'll swallow a few suitcases and the adjustable floor means there's no load lip to lift heavy items over.
It's a well-rounded package that gets better when you hit the road. The Peugeot 2008's light controls make it an easy car to drive slowly in town and the raised ride height gives you a clear view of the road ahead. It's a quiet cruiser for a small car and it even handles corners well - it doesn't lean too much and there's plenty of grip.
The PureTech petrol engine offered with the Peugeot 2008 – with either 100, 130 or 155PS – offers nippy performance and sounds sporty under acceleration. Want more economy? Then consider the 100PS diesel model. Looking for a car that produces zero emissions, is exempt from paying the London ULEZ and Congestion Charge? Then you'll want the 136PS electric e-2008 which offers instant performance and silent thrust.
In other words, the Peugeot 2008 has all the bases covered if you're looking for a small SUV that'll fit easily into your life. But perhaps what's most impressive is that Peugeot's managed to package these talents in a car that's also truly desirable.
If you're looking for the older version, you need our used Peugeot 2008 (2013-2019) review.
Is the Peugeot 2008 right for you?
If you're looking for a relatively small but practical family car that'll cost buttons to run, but will also stand out in a car park full of Volkswagen, Skoda and SEAT SUV crossovers, the Peugeot 2008 is a great choice for you.
What's the best Peugeot 2008 model/engine to choose?
If you want a great all-rounder, it's worth considering the Peugeot 2008 GT Line in combination with the 130PS PureTech petrol engine. GT Line models look sharper thanks to their larger 18-inch alloy wheels, LED exterior lights and glossy black highlights, while additional kit includes front and rear parking sensors and Peugeot's cool 3D i-Cockpit display. The 130PS PureTech engine, meanwhile, is nippy but also very cheap to run.
What other cars are similar to the Peugeot 2008?
Comfort and design: Peugeot 2008 interior
"One of the most impressive features of the new 2008 is its cabin. Not only is it satisfyingly premium, with lots of well thought out features and soft-touch materials, it's also much more interesting than the cabin you get in any of its competitors."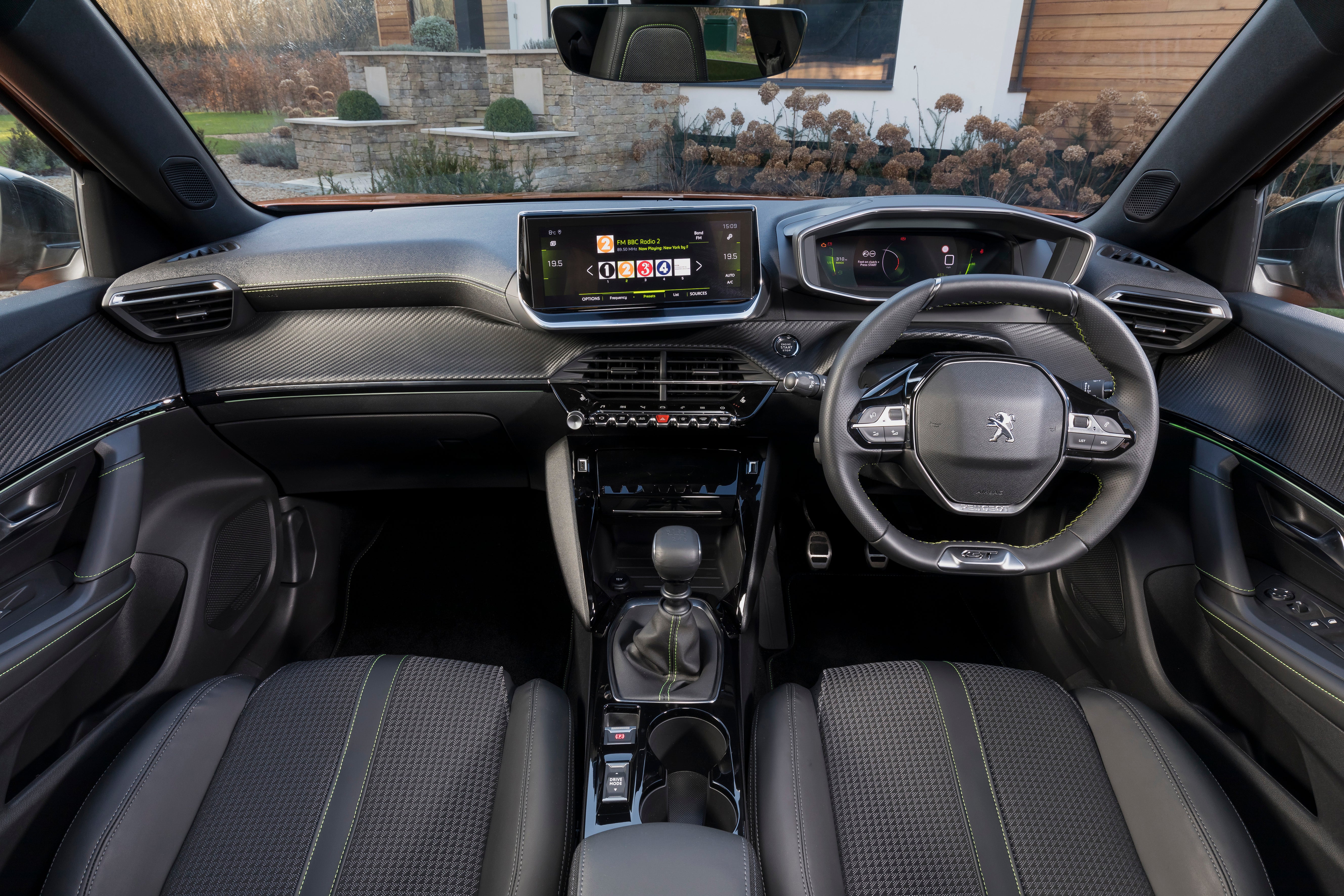 Peugeot 2008 Allure models and above get a clever 3D virtual instrument panel as part of Peugeot's iCockpit setup. This takes a little getting used to, projecting information in hologram from within the driver's eyeline, but Peugeot claims it cuts reaction times. While we're not entirely convinced its practical benefits, it's certainly funky and modern to look at.
You get a higher seating position than you'll find in a Skoda Kamiq or Volkswagen T-Cross, but not everyone will get on with the iCockpit layout. The intention is that you'll position the seat to see the dials through the steering wheel, but some drivers will find they don't 'fit' this seating position.
It's also a shame that no Peugeot 2008 features adjustable lumbar support as standard.
Quality and finish
It's easy to mistake the Peugeot 2008's cabin with one out of a much more expensive SUV. Its two-layer dashboard design is made of soft-touch plastics and you get classy stitching and carbon-fibre look trim. Sure, there are harder plastics lower down in the cabin but nothing that feels out of place in a car at this price point. We expect it'll wear well, too.
Infotainment: Touchscreen, USB, nav and stereo in the Peugeot 2008
You get a 7.0-inch touchscreen display as standard across the Peugeot 2008 range (increasing in size to 10-inch on GT Line models), featuring TomTom-based navigation on some models as well as Apple CarPlay and Android Auto, which mirror your phone's display and allows you to use many of its features on the car's big screen. The infotainment is easy enough to use, although responses can be a little slow compared to slicker systems used in Volkswagens, Skodas and SEATs.
Space and practicality: Peugeot 2008 boot space
The Peugeot 2008 is quite a practical choice too. At 434-litres the Peugeot 2008's boot space is a good size and with little in the way of a lip, it makes loading bulky items easy. If you need more space, the rear seats drop to provide 1467 litres of room – pretty good for a SUV crossover of this size, and slightly better than the latest Nissan Juke and Skoda Kamiq. And sticking with size for a moment, the Peugeot 2008 measures 4.3m long and is just under 1.8m wide. That makes it a touch longer than the likes of the Skoda Kamiq, but the width is about the same.
With the seats left up, there's a generous amount of room for rear passengers, including ISOFIX points for two child seats. Access to the rear is good too, thanks to wide-opening rear doors. Our only complaint is that taller passengers will want for more knee room if someone tall is sitting in front of them.
Up front and there's loads of room in the Peugeot 2008. Two adults will get comfortable very easily, without any awkward elbow bashing or head-hitting on bumpy roads. There's plenty of storage space for your odds and ends – including fairly big door pockets, generous cup holders and a deep cubby box in the middle of the cabin.
In terms of exterior dimensions, the Peugeot 2008 measures 4300mm long, 1987mm wide and 1530mm in height.
Handling and ride quality: What is the Peugeot 2008 like to drive?
"The Peugeot 2008 is easy to drive in town and comfortable on the motorway, and you'll probably not mind that is isn't particularly fun to hustle around on a country road."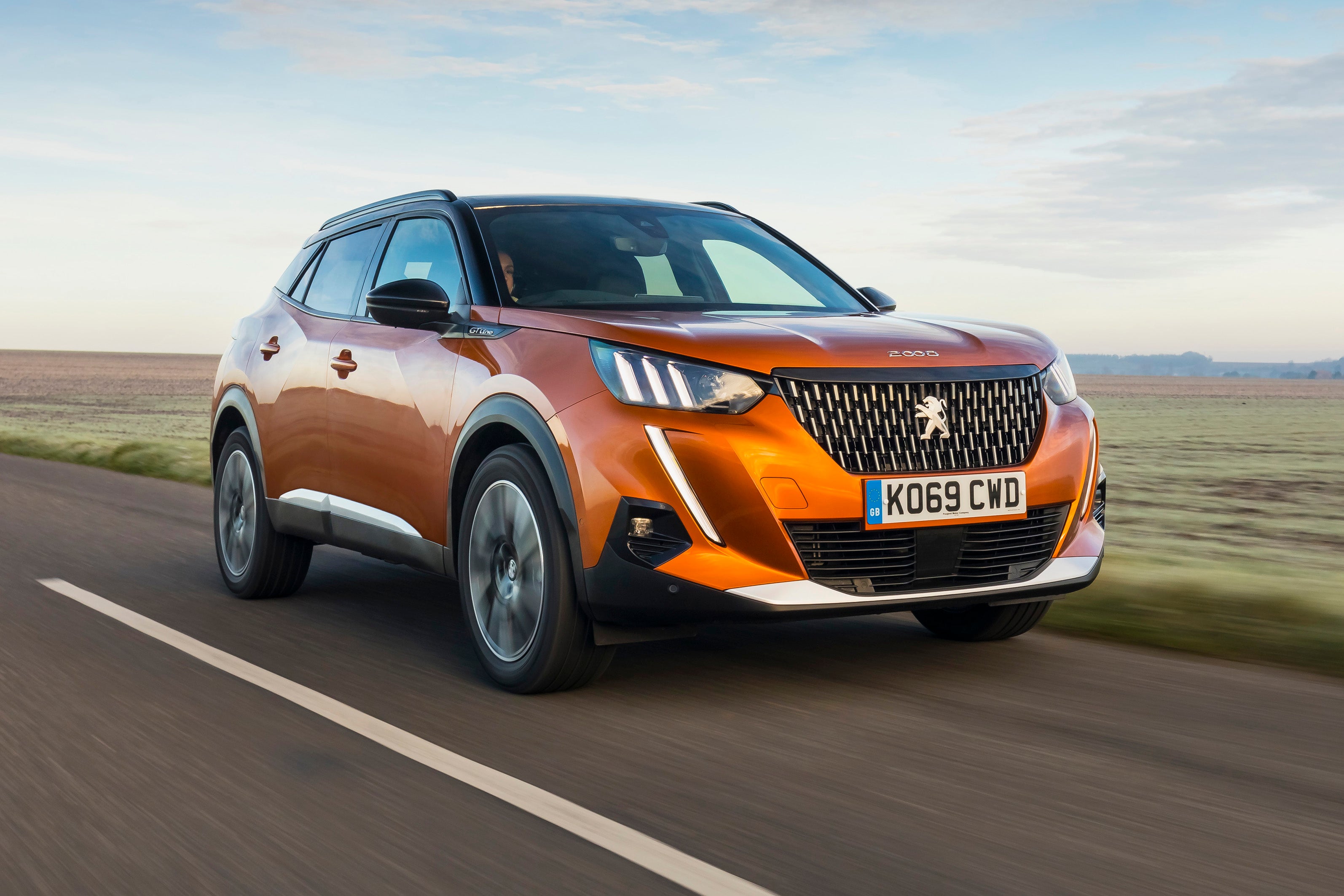 Around town, light steering and excellent visibility make the Peugeot 2008 an easy car to manoeuvre into tight spaces. All models get some kind of parking assistance – from rear parking sensors on the most affordable trim levels to a reversing camera on higher-spec cars. There's an optional semi auto park assist feature which will control the steering when reversing into a space – ideal if the idea of a multi-storey car park fills you with dread.
The small steering wheel means the Peugeot 2008 feels surprisingly agile on the open road, too, although – like other Peugeot models – it can make it feel slightly darty on the motorway. It's not as fun to drive as a Ford Puma but it feels safe enough, and it doesn't lean too much in corners. While the ride quality isn't quite as compliant as a Skoda Kamiq, it generally copes well with bumpy roads. Avoid the high-spec GT Premium model with large 18-inch alloy wheels if you're concerned about ride comfort.
What engines and gearboxes are available in the Peugeot 2008?
The 2008 shares a platform with the 208 and it's available with the same 100, 130 and 155PS PureTech petrol engines as well as a 100PS diesel (and the electric e-2008).
The mid-range PureTech 130 is the most popular. Like all the petrol engines in the range, it's a 1.2-litre three-cylinder unit, and it's very good – quieter than most small-capacity turbocharged engines and punchy enough for the majority of drivers. It almost makes the more powerful PureTech 155 seem redundant (and you can only buy that in top-spec GT trim, anyway).
Buyers can choose from a six-speed manual or eight-speed automatic gearbox. The manual isn't the slickest gearbox on the market – a long throw means it feels quite stodgy to use. As such, we'd recommend the EAT8 automatic gearbox. This is a torque-converter gearbox that responds quickly and adds to the premium feel of the Peugeot 2008.
Refinement and noise levels
The Peugeot 2008's refinement levels are just as impressive as a much bigger or more expensive SUV. You won't notice a great deal of engine noise in the cabin, while road noise is well-hushed (even with the bigger 18-inch alloy wheels and rubber band tyres).
Like most crossover SUVs, you will notice a bit more wind noise in the 2008 than the equivalent hatchback. It's not too annoying, though – it soon turns into background noise that can easily be drowned out by the radio.
Safety equipment: How safe is the Peugeot 2008?
The Peugeot 2008 scored four stars when it was crash-tested by Euro NCAP in 2019, although it's worth noting that the Nissan Juke scored five stars in the same test thanks to its superior pedestrian protection.
The Peugeot's safety can be boosted by finding one with the optional Drive Assist Pack, which means the 2008 can accelerate, brake and steer itself on the motorway.
MPG and fuel costs: What does a Peugeot 2008 cost to run?
"A crossover SUV like the Peugeot 2008 will always be slightly thirstier than the equivalent hatchback, but the Peugeot 2008 won't need too frequent visits to the petrol station."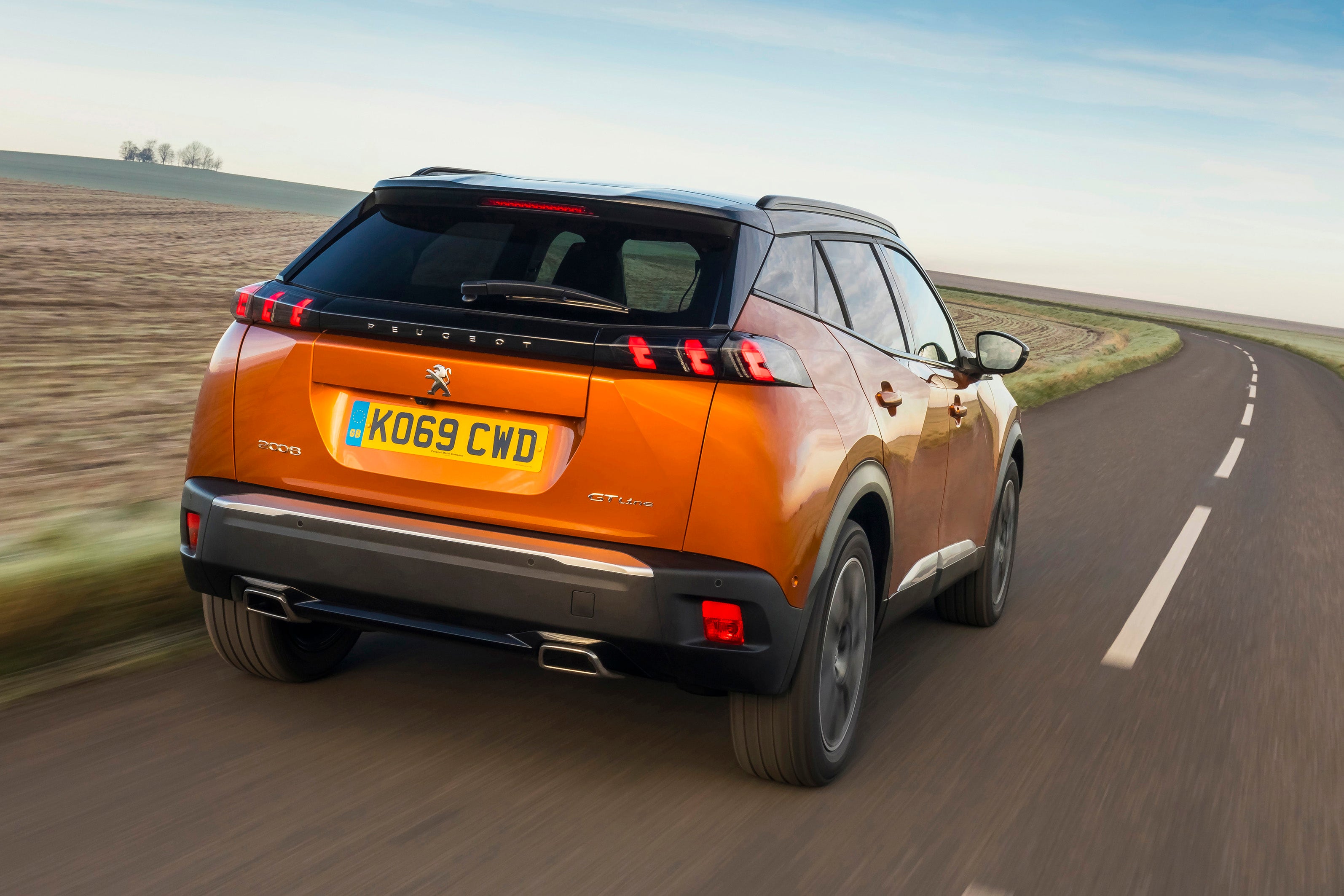 The diesel Peugeot 2008 is the most frugal, capable of up to 65.7mpg in combined WLTP fuel economy tests (they're the official source of all MPG figures).
If you don't cover a huge amount of miles, you'd be better with one of the petrol models for the Peugeot 2008. With the six-speed manual gearbox, both the PureTech 100 and PureTech 130 petrol engines return up to 52.6mpg, while this drops to 48.3mpg if you spec the later with the auto transmission. The PureTech 155 is officially good for up to 46.6mpg.
As is always the case, whether you'll actually see these figures in the real world will depend on anything from your driving style to the weather conditions and the roads you're driving on.
How reliable is the Peugeot 2008?
It's fair to say that Peugeot does not have the best reputation for reliability and the brand is working hard to rectify this. It has its work cut out, in the 2020 HonestJohn.co.uk Satisfaction Index, Peugeot finished near the bottom for reliability, behind the likes of Fiat.
The previous Peugeot 2008 model actually performed well for reliability with a score of 9.67, making it one of the most reliable Peugeot models in the range.
Insurance groups and costs
The Peugeot 2008 ranges from Group 13 insurance for a basic 2008 Active model with the entry-level 100PS petrol engine, to Group 23 for a 155PS petrol model in sporty GT trim.
We were quoted £273 to insure a Peugeot 2008 1.2 PureTech GT Line. That's for a 40-year-old teacher based in Lincolnshire. Insurance prices are very dependent on your personal circumstances but, compared to rivals, the Peugeot 2008 shouldn't be particularly expensive to insure.
VED car tax: What is the annual road tax on a Peugeot 2008?
The 100PS petrol and diesel versions of the Peugeot 2008 pay road tax of £175 in year one and £150 every year after that. The more powerful 130 and 155PS petrol models pay £215 in year one and £150 thereafter. If you're after free car tax, look at the electric Peugeot e-2008.
How much should you be paying for a used Peugeot 2008?
"Prices for the Peugeot 2008 range from £19,960 for a 100PS petrol in Active trim to £38,000 for an electric model in top-of-the-range GT specification. "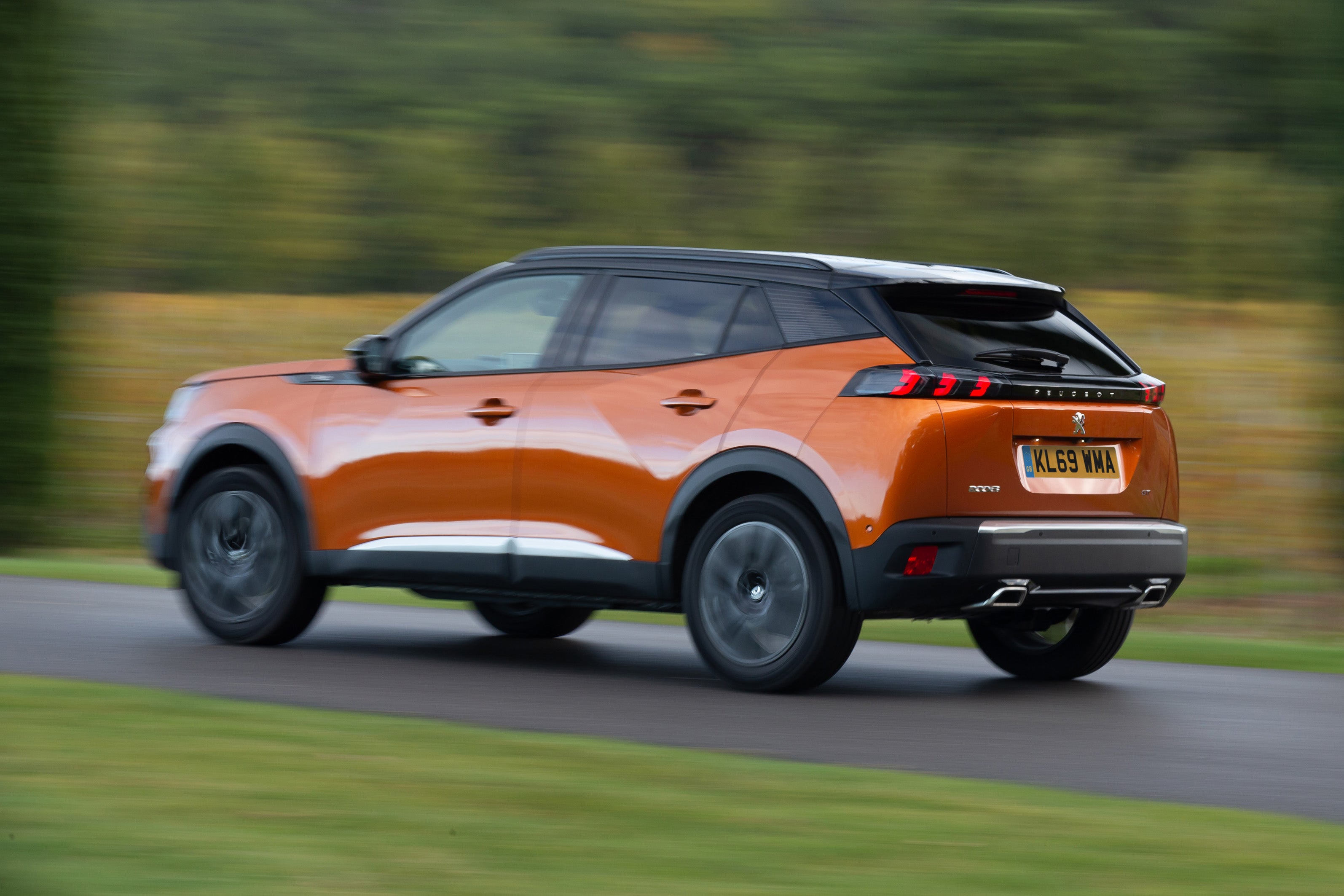 The model we'd go for is the 130PS petrol Peugeot 2008 GT Line, which comes in at just under £26,000. This combination gets you fizzy performance and cheap running costs, while kit includes 18-inch alloy wheels and bright-shining LED headlights with auto dipping. Inside, you get the upgraded infotainment system complete with a digital instrument binnacle and built-in sat-nav, a leather-effect interior, selectable coloured ambient lighting and wireless phone charging.
You stand to make sizable savings by buying a pre-registered car, we found a 130PS Peugeot 2008 GT Line ex-demonstrator up for sale for just £21,000 – a saving of nearly £5000. A basic Active model can be picked up for less than £17,500.
Trim levels and standard equipment
Standard equipment on the Peugeot 2008 Active Premium includes 16-inch alloy wheels, auto lights and wipers, a seven-inch infotainment screen with Apple CarPlay and Android Auto, built-in sat-nav, automatic emergency brakes and rear parking sensors.
2008 Allure models get gloss-black exterior highlights and 17-inch alloy wheels, along with Peugeot's cool-looking digital dashboard, front parking sensors and passenger seat height adjustment. Allure Premium models upgrade the car's central touchscreen from seven to 10 inches in size.
The Peugeot 2008 GT Line adds to Allure specification and looks more striking on the outside. It gets sporty front and rear bumpers, a contrast black-painted roof and 17-inch alloys, plus LED exterior lights all round. Inside, there's wireless phone charging and selectable ambient lighting.
Peugeot 2008 GT Premium models are based on GT Line cars, but stand out thanks to their larger 18-inch alloy wheels. They also get active cruise control and lane positioning assist so the car can accelerate, brake and steer itself on the motorway. Blind-spot monitoring is another system fitted as standard that'll warn you if you try to pull out in front of another car hidden in your blind spot. Peugeot 2008 GT models feel posher thanks to their Alcantara interior and glass roof, which floods the cabin with light.
Ask the heycar experts:
common questions
Is the Peugeot 2008 reliable?
Modern Peugeot models are proving to be more reliable than they were in the past although, in the 2020 HonestJohn Satisfaction Index, the brand was ranked a lowly 29th out of 34 brands by owners.

Is the Peugeot 2008 better than a Renault Captur?
Both the latest generations of the Peugeot 2008 and Renault Captur are impressive SUV crossovers that offer refinement, practicality and quality. You won't be disappointed with either but our choice would be the Peugeot 2008 as it has a nicer interior and is better to drive.

Is a Peugeot 2008 an SUV?
In short, yes. Being based on the 208, the Peugeot 2008 might be one of the smaller SUVs available, but it's still classed as a small SUV, similar to the SEAT Arona, Nissan Juke and Renault Captur.

Answered by
heycar editorial team
Peugeot 2008 cars for sale on heycar
3,917
Number of cars available
£6.8K - £36K
Price bracket of these cars
Colours available on heycar
Keep me updated by email with the latest advice, news and offers from heycar
By submitting, you agree to our
privacy policy
.