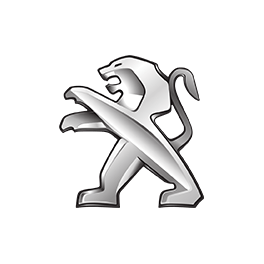 Peugeot 308 Review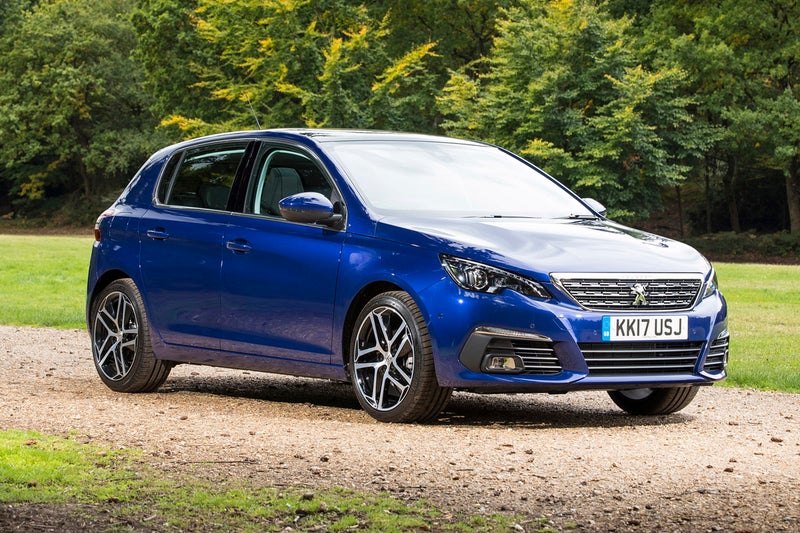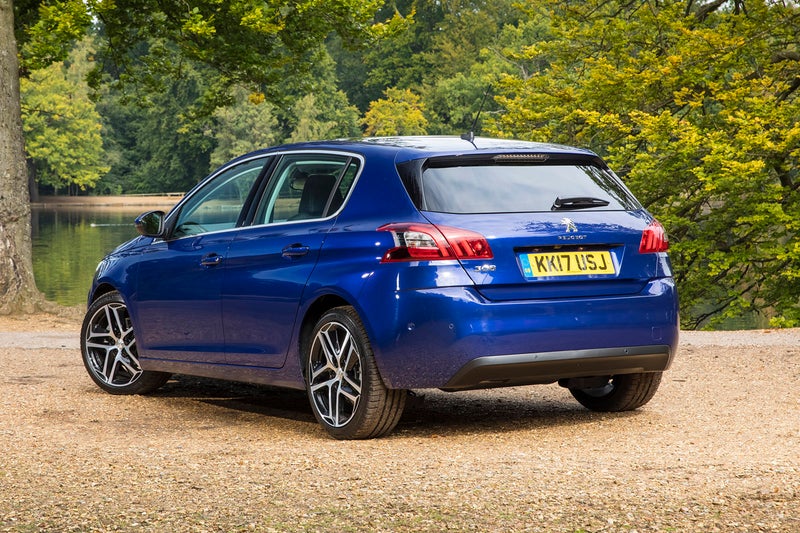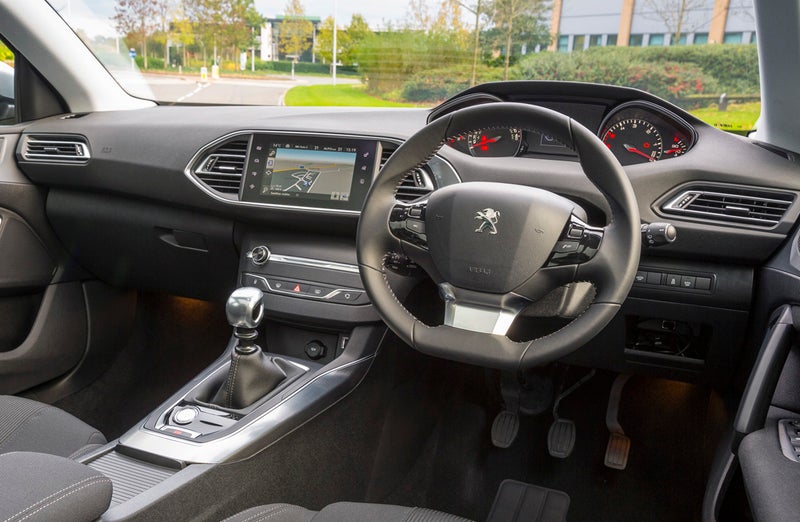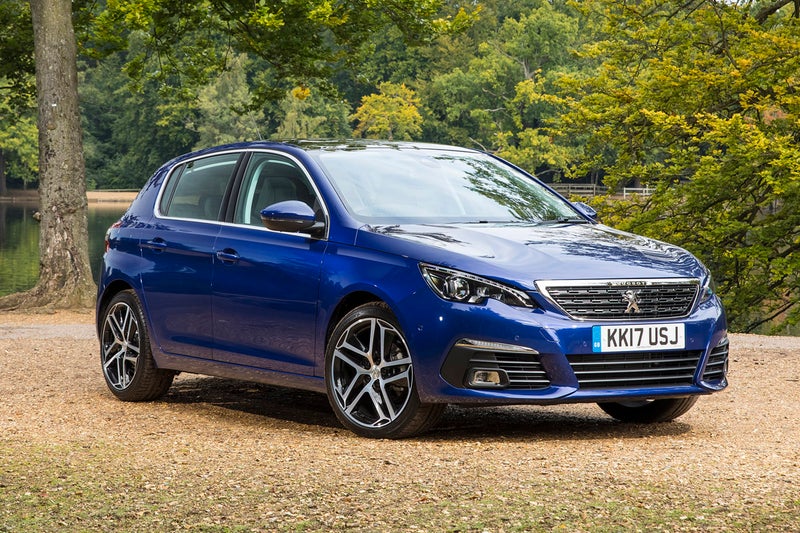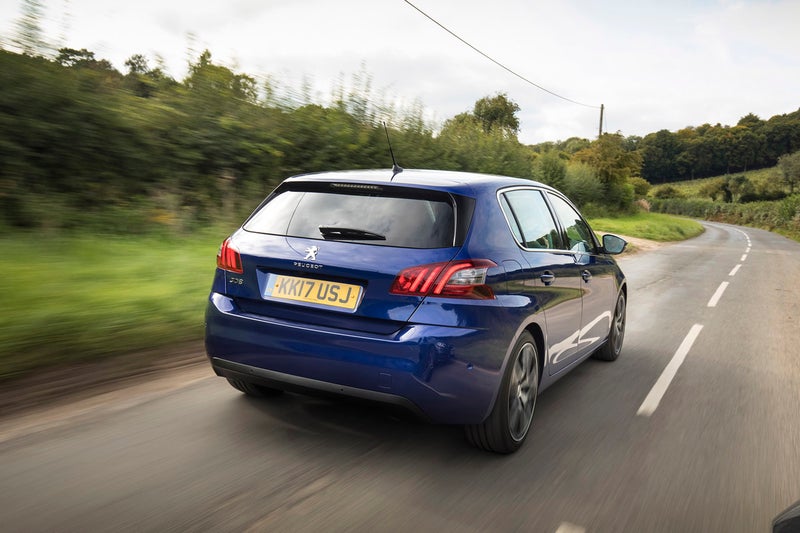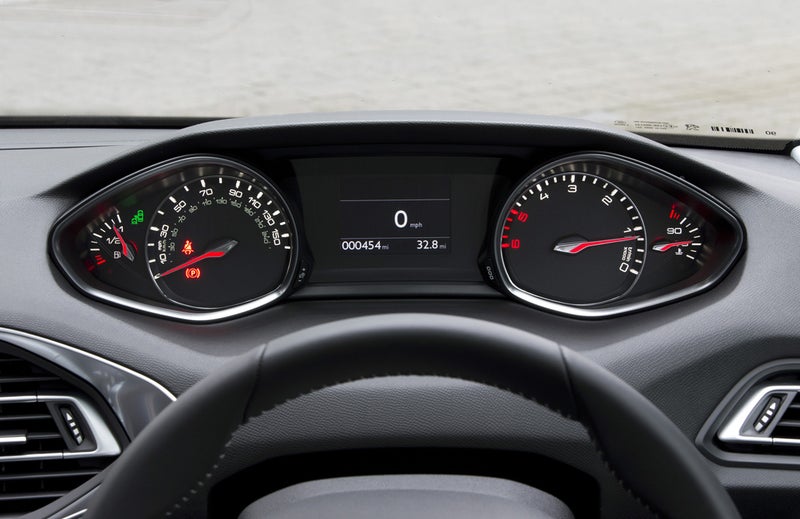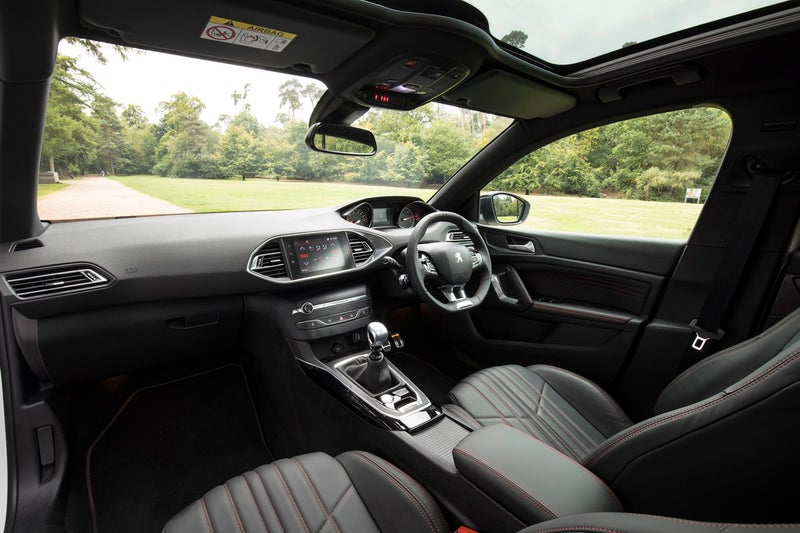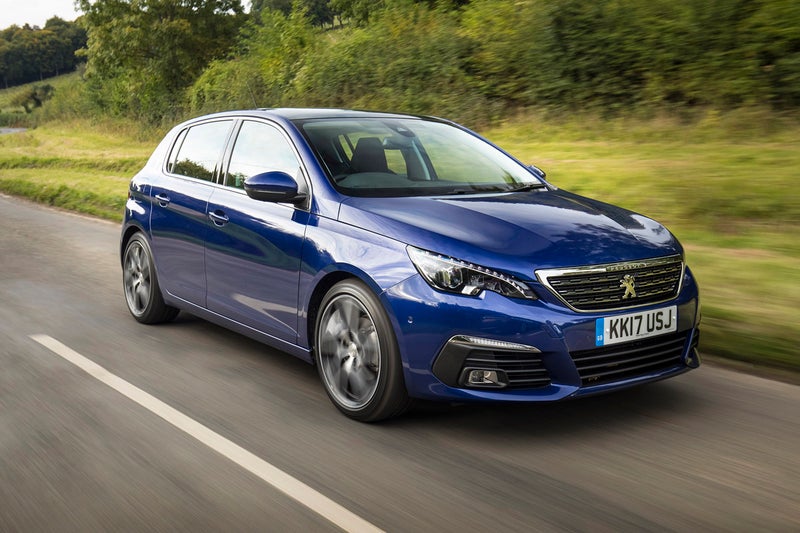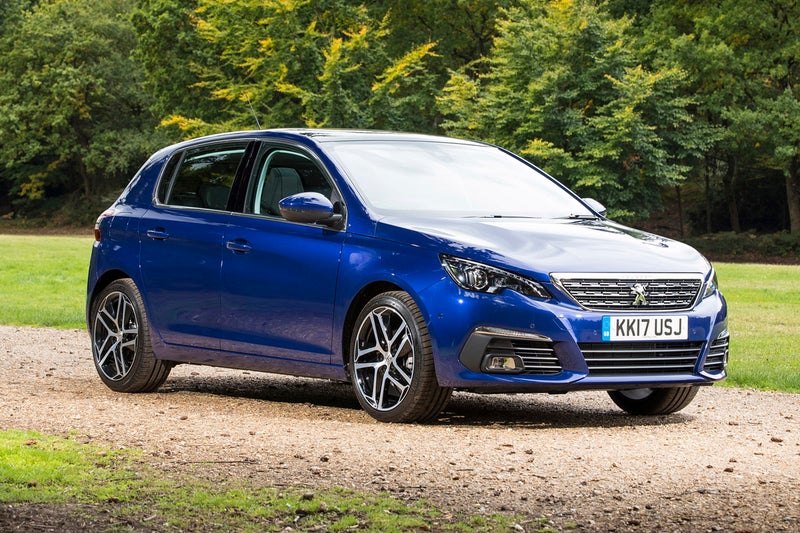 1/8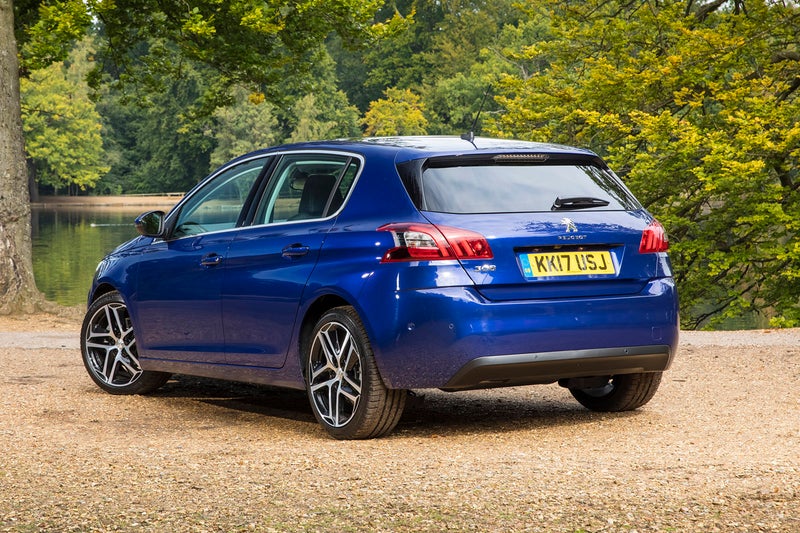 2/8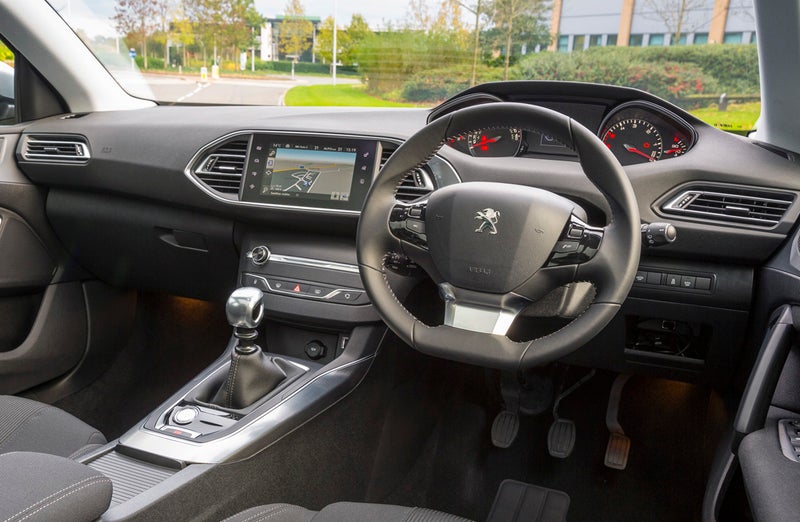 3/8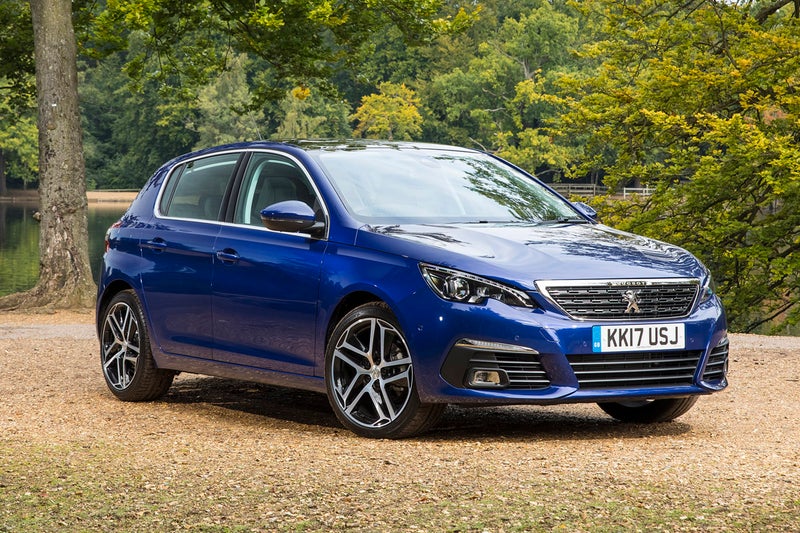 4/8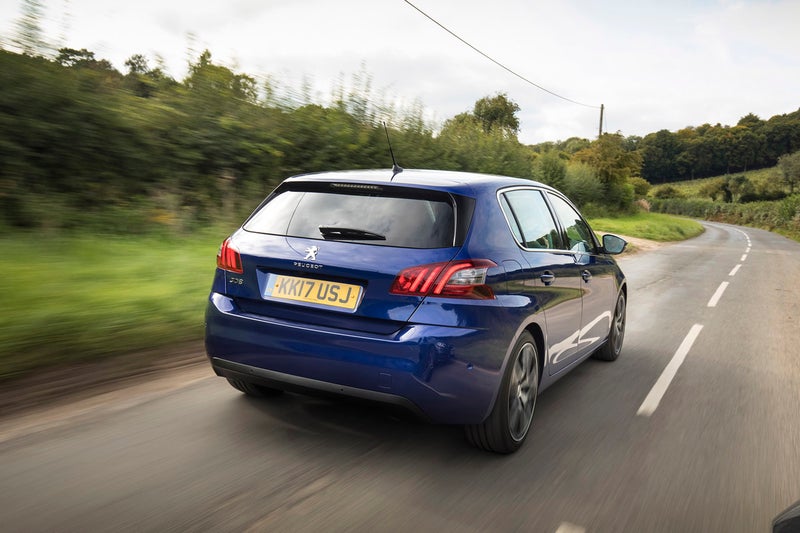 5/8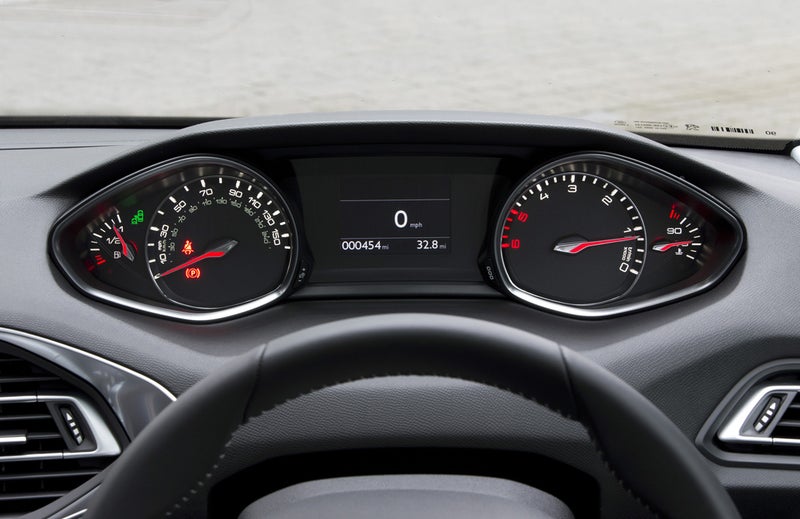 6/8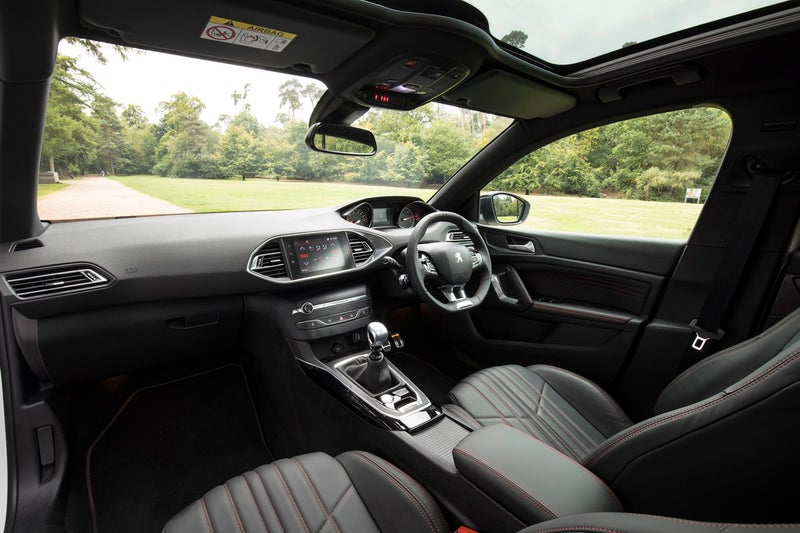 7/8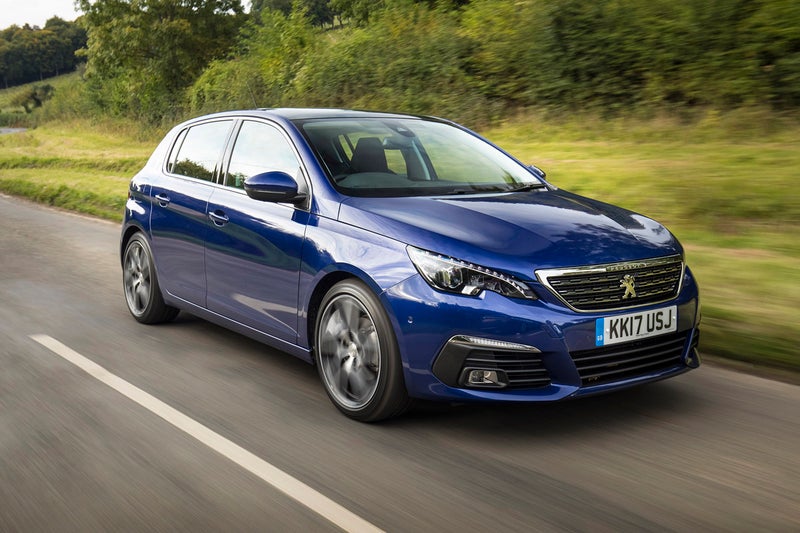 8/8
Launched in 2014

Family hatch

Petrol, Diesel
Launch year

2014

Body type

Family hatch

Fuel type

Petrol, Diesel

Written by
heycar editorial team

heycar rating
Stylish and refined French hatchback
Best bits
Some truly brilliant engine choices
Large, family-friendly boot
Interior looks and feels posh
Not so great
Fiddly infotainment system and awkward driving position
Tight passenger space in the back
Standard safety kit should be more generous
Read by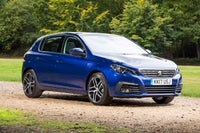 Overall verdict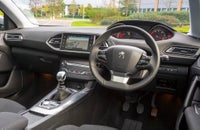 On the inside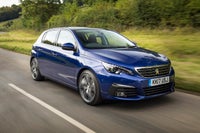 Driving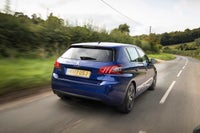 How much does it cost to run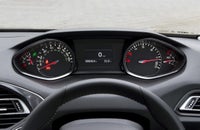 Prices, versions and specification
Overall verdict
"The Peugeot 308 does well in some areas, with a big boot, a posh interior and several engines that provide a brilliant blend of performance, efficiency and refinement. It's pretty good to drive, too. However, an awkward driving position, a fiddly infotainment system and tight rear passenger space count against it, as does the fact that more of the safety kit available should be standard-fit."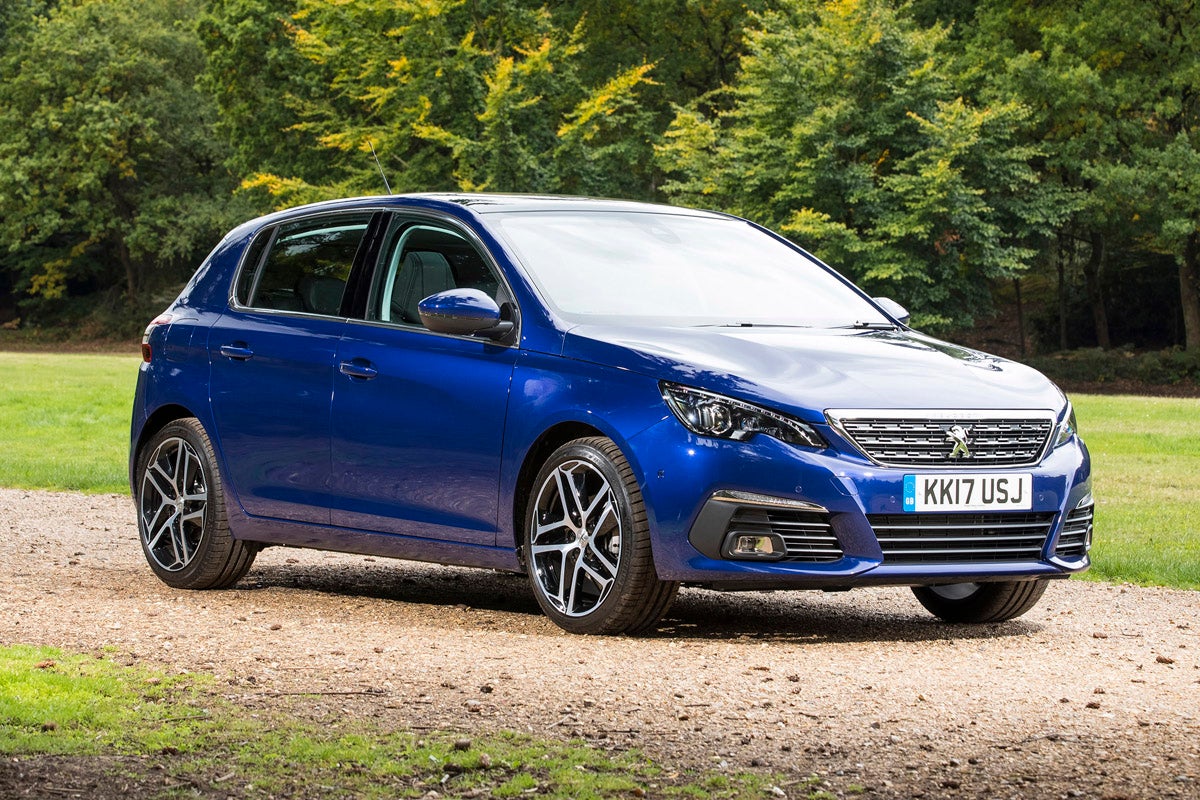 The Peugeot 307 and the first-generation 308 were unutterably dull contraptions, especially considering what had gone before, with very few points of merit to mark them out against the legion of very talented - and no less affordable - rivals.
In 2014, however, an all-new 308 was introduced that changed the game for Peugeot. Here was a car with real glamour. Here was a car with real desirability. Here was a car that was interesting. And for all the virtues that rivals had, there weren't many cars in the class that could claim the same.
The reason? Well, the looks, mainly. For the time, the 308 looked smart and chic in equal measure, while on the inside, the mixture of unconventional minimalist design and impressively high-grade materials gave a hugely classy feel. We may be several years down the line now, but even by current standards, the 308's interior still looks impressively sharp.
It did other things well, too. The engine range contained some absolutely stunning low-capacity petrol and diesel offerings that defied belief with their mix of performance, efficiency and refinement, while the boot was also (and still is) one of the biggest in the class. It was pretty good to drive, too, with a comfortable ride and impressive all-round rolling refinement, although now it's a bit long in the tooth, the 308 has been caught up - and in many cases passed - by newer rivals.
Granted, there were things it didn't do so well. Many will struggle to get to grips with its unconventional driving position, while rear space is tight by class standards. And while safety standards were fine back in 2014, there are several items of safety equipment - such as automatic emergency braking - that remain on the options list to this day that most rivals give you as standard. Still, at least most other luxury kit is present-and-correct.
The margins in the family hatchback class are extremely tight, and in many respects, the 308 is still very competitive despite its age. Find an early one that's come down a lot in price, and you could have a bit of a bargain on your hands.
Comfort and design
"The conventional driving position hasn't changed a whole lot over the years, but that's until Peugeot's interior designers decided a few years back that they could do better."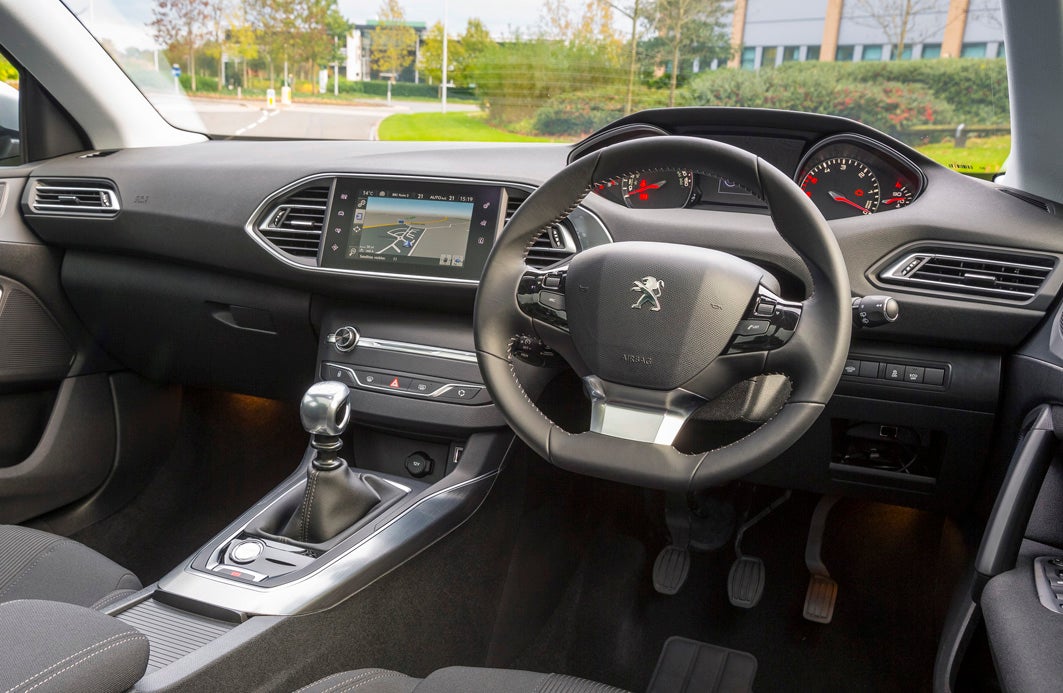 While cars from pretty much every other manufacturer require you to look at your instruments through the top part of the steering wheel, in the 308, you peer at them over the top of a shrunken down steering wheel. In all Peugeots, it feels odd at first, but in some models, it begins to feel more familiar and less awkward with time.

The 308 isn't so lucky, though. Many - maybe even most - drivers will find that they have to position their teeny steering wheel much lower down than is comfortable, and taller drivers might struggle to fit their knees underneath it. And it doesn't matter what you do with the adjusters for the seat and steering wheel, it's still likely that you'll struggle to get comfy.
The dials themselves are very clear, though, as is the view out in all directions, thanks to big windows separated by thin pillars. You'll also find the dashboard design very clear of clutter, giving a sophisticated, minimalist look. However, it won't be long until you're begging to have the clutter back. Doing pretty much anything - even changing the temperature of the air-con - involves using the touchscreen system, which (as we'll explain in the Infotainment section below) is frustrating and fiddly.
Handling and ride quality
"The 308 feels pretty comfortable enough most of the time, with only the very worst lumps and bumps causing the suspension any real problems."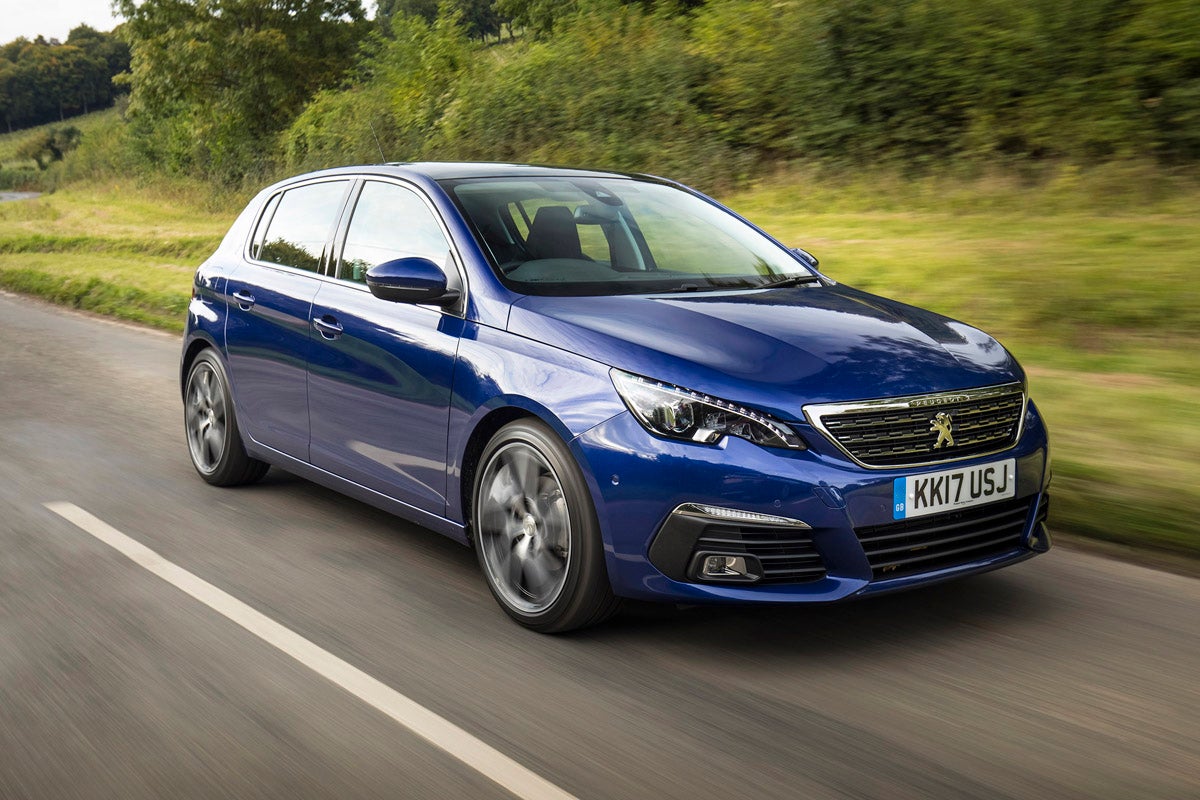 Granted, it isn't the plushest-riding car of its type - a Volkswagen Golf or Ford Focus will isolate you even better from surface imperfections - but you'll still like how relaxed and civilised the 308 is. You will find, however, that the bigger the wheels on your car, the less settled the ride, so keep things restrained as you can on that score.
Bends are tackled with plenty of grip and predictable responses, so the 308 feels stable and assured along a twisty road. That said, though, it's not the sharpest-feeling car of its type. There's a bit of body roll, and although the tiny steering wheel gives you the impression that the steering is quite quick initially, it's actually quite slow and rather numb.
Sporty GT models have a lowered suspension aimed at giving keener responses, but it doesn't really make the 308 feel any sharper and the character remains quite languid. The ride is slightly firmer, too, but it's not ruined, so that's something. The GTI is different, though. With a suspension that's even lower, and stiffer, too, body control is tighter and it reacts far quicker to steering input, making it feel much more connected to the road.
MPG and fuel costs
"Since the 308 was launched, the way fuel economy is officially measured has changed completely to be more representative of real-world driving conditions. However, the tests are still laboratory-based, which means the figures remain on the optimistic side, so should only really be used for comparative purposes."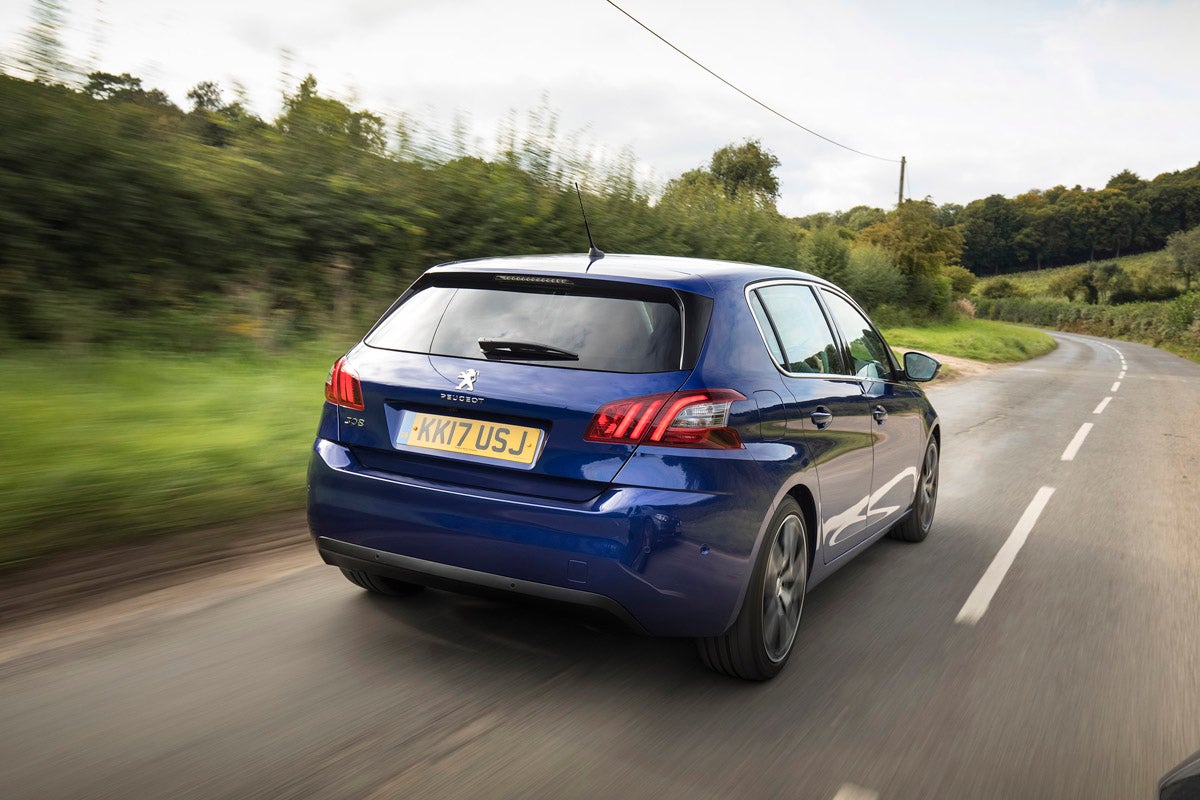 Regardless of the testing standard used, the 308 has always outperformed many of its rivals in this area. According to the latest figures, both the 1.2 turbos can better 51mpg, while both the 1.5 diesels can return around 63mpg and the 2.0-litre diesel does 52mpg. Even the GTi will do almost 40mpg. Those are impressive figures all round.
How much should you be paying for a used Peugot 308?
"At the time of writing, prices for brand new 308s started at just over £21,000 for the 1.2 Puretech 110 Active manual, and rose to more than £30,000 for both the 2.0 BlueHDi 180 GT Auto and the 1.6 Puretech 260 GTi."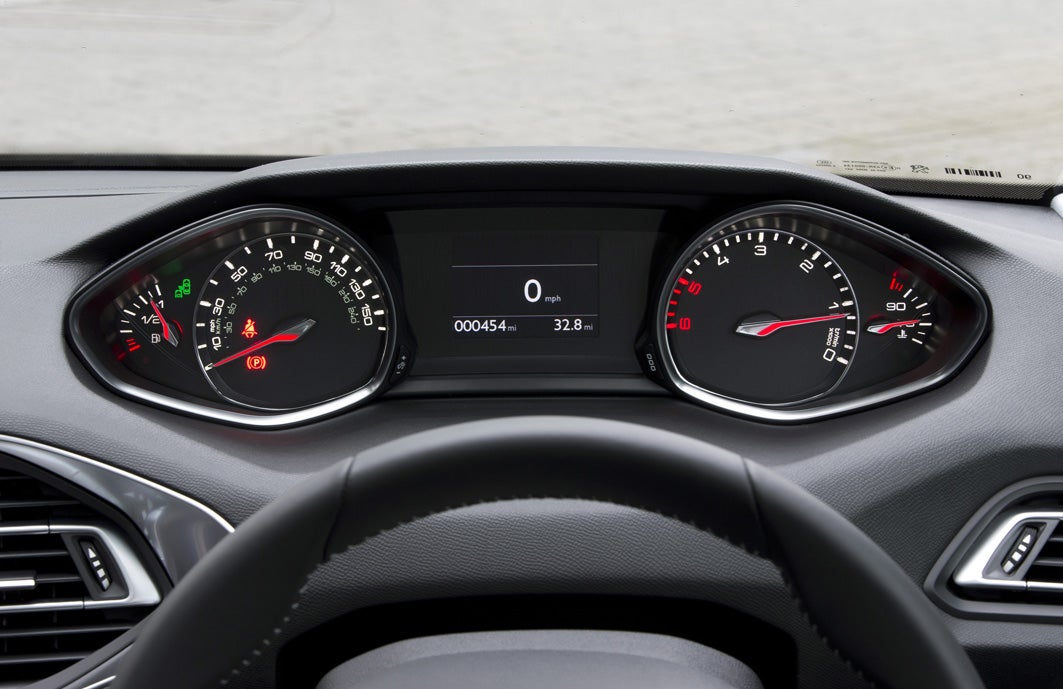 The one we'd recommend, the 1.2 Puretech 130 Tech Edition manual, came in at just shy of £25,000, while the cheapest diesel - the 100PS Active - cost £22,000, with our preferred 131PS version costing around £1000 on top.
Compared with rivals, the Peugeot isn't particularly cheap: not as expensive as rivals like the Volkswagen Golf, perhaps, but there are many competitors with similar power and kit levels that'll cost you less. That said, the Peugeot doesn't cling onto its value as well as many of them, and this heavier depreciation could result in comparative bargains for used car buyers. And, because the car's been on sale since 2014, prices have had time to fall quite a long way. You'll find several early examples in our listings for around the £7000 mark or less.
Ready to get your top quality Peugeot 308?
All cars come with a warranty
Selected dealers only
All quality checked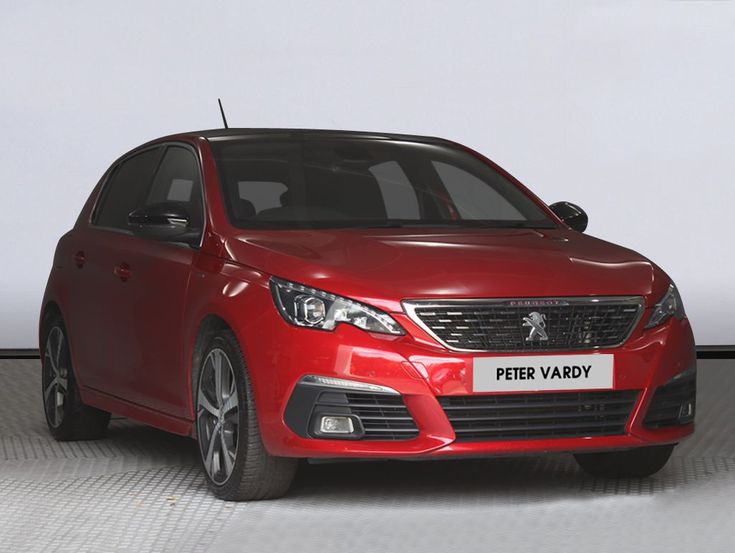 Peugeot 308
1.2 PureTech 130 GT Line 5dr
Carz Perth

Perthshire, PH13AA
PCP: £267.54/mo
Representative example: Contract Length: 36 months, 35 Monthly Payments: £267.54, Customer Deposit: £2,055.00, Total Deposit: £2,055.00, Optional Final Payment: £4,635.00, Total Charge For Credit: £2,353.90, Total Amount Payable: £16,053.90, Representative APR: 9.9%, Interest Rate (Fixed): 9.44%, Excess Mileage Charge: 4.8ppm, Mileage Per Annum: 10,000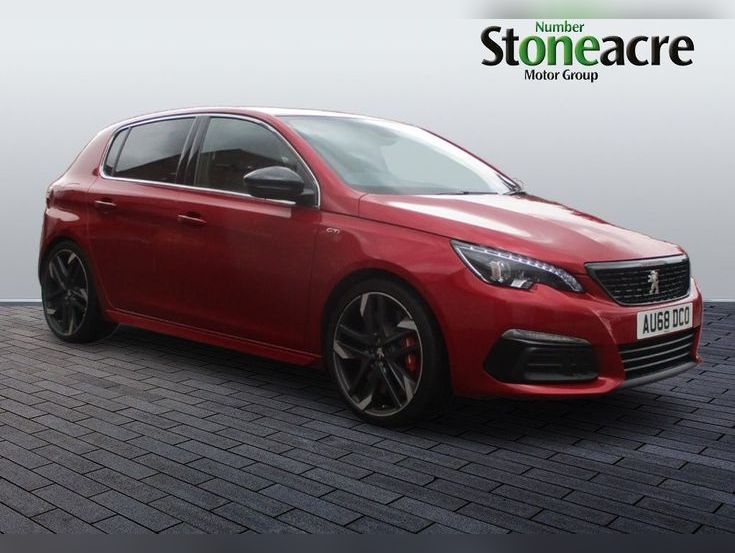 Peugeot 308
1.6 THP 270 GTi 5dr
Stoneacre Abarth, Fiat, MG, SEAT, Suzuki Doncaster

Yorkshire, DN24QP
HP: £496.12/mo
Representative example: Contract Length: 36 months, 35 Monthly Payments: £496.12, Customer Deposit: £2,849.00, Total Deposit: £2,849.25, Total Charge For Credit: £1,724.57, Total Amount Payable: £20,719.57, Representative APR: 6.9%, Interest Rate (Fixed): 6.88%
Is the Peugot 308 right for you?
Do you want a car that feels bang-up-to-date, but you don't want to pay a king's ransom for it? If so, then the 308 could well be the answer. As a new car, it's still competitive with most rivals in most areas. However, not many current competitors have been around as long as the 308, so you can find used examples for considerably less cash.
What will you like? Its style for one thing, both inside and outside, and you'll also like the generous standard equipment, the big boot and the fizzy, responsive and frugal engines. You might be less enthusiastic about the poor ergonomics, the clunky infotainment system and the tight rear space, but you might just put up with those foibles for a bargain pricetag.
If you need more space, there's the Peugeot 308 SW plus there's the performance version in the form of the Peugeot 308 GTI.
What's the best Peugot 308 model/engine to choose
Whatever engine you pick, just make sure it's suffixed by the number 130. Both the Puretech 130 (petrol) and BlueHDi 130 (diesel) engines are absolute crackers, blending strong, flexible performance and super-impressive refinement with really strong fuel economy and emissions. High-mileage drivers will want the latter, while those who only do short hops will want the former.
Things are a bit less clear-cut on trim level. Those on a budget will be absolutely fine with entry-level Active trim as it provides pretty much all the creature comforts you really need, but we could understand if you went to the Allure instead thanks to its sports seats, part-leatherette upholstery and its panoramic roof. However, if you can find a Tech Edition car, it might be worth spending the little bit extra it costs over Allure, purely because of all the extra safety kit it gets, which should really be standard across the board.
What other cars are similar to the Peugot 308?
Britain buys more of this kind of car than pretty much any other, and with carmakers from all over the world trying to get themselves a piece of the sales action, there's no shortage of choice for buyers in the market for a family hatchback. In no particular order, other than that in which they spring to mind, there's the Ford Focus, Volkswagen Golf, Vauxhall Astra, Honda Civic, Skoda Octavia, SEAT Leon, Mazda 3, Renault Megane, Toyota Corolla, Hyundai i30, Kia Ceed and Fiat Tipo. You also have premium offerings like the Audi A3, BMW 1 Series and Mercedes A-Class, plus all the small SUVs that are proving so popular with young families these days.
Quality and finish
Peugeot has seriously upped its game in this area in recent years, and the 308 is no exception. Although catastrophic for ergonomics, the minimalist dashboard design and large central screen do give the interior a certain feel of sophistication, even when compared with many much newer cars, while the touchy-feely, high-grade materials on display back that feeling up brilliantly.
Yes, there are one or two surfaces that don't quite match the rest, but these are tucked away out of sight so that the classy feeling is maintained. It's still no Volkswagen Golf, but it feels posh enough next to other rivals. All versions get a leather steering wheel as standard, while Allure trim and upwards get part-leatherette upholstery that looks really convincing.
Infotainment
Whichever version of the 308 you go for, you'll get the same touchscreen infotainment system. It brings together built-in sat-nav, Bluetooth, DAB, a USB port, six speakers and Apple Carplay/Android Auto, which allows you to use your phone's navigation functionality - along with various other selected apps - through the car's screen. That's pretty competitive compared with rivals.
However, you might find using the system rather frustrating. For starters, it's a touchscreen, and the amount of attention you need to invest in tapping or swiping exactly the right part of the display inevitably distracts you from the road, more so than a car with a traditional dial controller to scroll through the on-screen menus.
That's another problem: the menus. There are loads of them, and they're convoluted and illogically arranged, so finding your way around the system is more difficult than it should be. The worst bit, however, is the software. The graphics are dated, and every time you prod the screen to register a command, there's a long, frustrating pause before anything happens, and you begin to wonder if your command registered at all.
Space and practicality
This is where the 308 doesn't do so well compared with rivals. There's plenty of space up front - as always - but while rear headroom isn't too bad, rear legroom is rather on the tight side.
Adults will fit, provided they're not too much over six feet tall, but nobody is going to want to stay crammed in for hours on end with their knees digging into the front seats. Bulky child seats will fit, and you get a pair of Isofix mounting points with which to fix them, but the poor legroom means you'll probably spend your days brushing mucky shoeprints off the back of the front seats.
There is an upside to the tight rear knee room, though, and that's a bigger boot. It can't quite match what a Skoda Octavia gives you, but it's roughly the same as you get in a Honda Civic, which means it has the beating of pretty much everything else in the class. The space is a nice square shape, too, although you do have to muscle items over a pronounced load lip before dropping them to the boot floor. The rear seats fold down in a 60-40 split to let you carry even more cargo, but they don't go completely flat.
Engines and gearboxes
Arguably the most impressive thing about the 308 was its range of engines, a couple of which were nothing short of dazzling for their mix of power, economy and refinement.
Various offerings came and went throughout the 308's life. The petrols ranged from a 1.2-litre three-cylinder unit with 82PS and turbocharged versions with either 110PS and 131PS, to a turbocharged 1.6-litre engine. In standard form, this had upwards of 200PS, while in the most powerful GTi version, this unit produced a whopping 262PS. We never tried the entry-level one, but the 110PS version feels decently punchy at low revs.
However, the stunning 131PS version is the one you want. It feels even fizzier and more responsive, making it effortlessly flexible, and you might be surprised by the turn of pace you get from such a small engine. The 1.6-litre choices are fast and frenetic, and fun for those who like their speed, but they're much thirstier, too.
The diesel choices included 1.6-litre units of 100PS and 120PS, while the line-up was rounded off by a pair of 2.0-litre engines with 150PS and 180PS. Later on in 2018, the 1.6s were replaced by 1.5-litre units with either 101PS or 131PS. It's the latter of these two that's the dazzler of the diesels. It's hugely flexible, so you barely ever have to rev it beyond its mid-range, and even with such relaxed use, it feels brisk and responsive. More so than the engine it replaced.
You have to work the entry-level diesel pretty hard by comparison, making it a rowdier and less relaxed companion. The 2.0-litre diesels are obviously the quickest choices, but in most driving situations, you won't really notice too much of an advantage over our favourite diesel, so you might as well save your money.
Depending on your choice of engine and the age of the car, you have the choice of five- or six-speed manual gearboxes, or six- and eight-speed automatics. The manuals are a tad notchy in how they shift, but will be fine for most drivers. The six-speed auto was fine, but the eight-speeder was much nicer, swapping between rations in a smooth, fuss-free way.
Refinement and noise levels
Choose one of the turbocharged 1.2 petrol engines, and you'll have no complaints whatsoever over noise or vibration. Both are wonderfully quiet and smooth, and their flexibility adds to their relaxed feel. The 1.6s are a little noisier and raspier, although folks that choose these will be wanting racier performance, so will probably welcome that. They're still smooth, too.
You'll have no complaints with the 1.5 diesels, either. Again, their flexibility makes them relaxed and easy, and even on the rare occasion that you are required to rev them hard, they don't get too raucous. The 2.0-litre ones are noticeably more gruff and vocal, but they're still okay by class standards. The older 1.6 diesels, though, do sound rather clattery by modern standards.
You might notice that the weighting of the pedals isn't as consistent as in the best rivals, and the manual gearshift is also a little clumsy. Take to the motorway, and road noise is pretty well contained at 70mph, but you will have to put up with a bit of wind noise.
Safety equipment
You might be a little disappointed that the 308 doesn't do better here. We should start by saying that the car has achieved the maximum five-star rating in Euro NCAP crash tests. However, that was way back in 2013, and since the testing standards get tougher and tougher with each passing year, we doubt the result would be the same if the car were tested today. Why do we say that? Well, because by today's standards, the amount of safety kit that comes included in the price is pretty poor.
You get the legally required stuff like electronic stability and traction systems, tyre pressure monitoring, a couple of Isofix child seat mounting points and six airbags, but more sophisticated driver assistance systems - things like automatic emergency braking - aren't standard. They're offered, but you have to pay extra for them on most versions, including the most expensive ones. That's pretty rubbish.
The exception is the Tech Edition car, which has emergency braking, adaptive cruise control, blind-spot monitoring, lane-keeping assistance, hill-start assistance and automatic high-beam assistance for the headlights. You also get a reversing camera and a system that'll steer you into a parking space. That's much more like it.
Insurance groups and costs
Insurance costs on the 308 will be very barely any different to those of most rivals. Insurance groupings for the car range between 9 and 29 on the mainstream versions (although the GTi sits in group 36), meaning premiums should be reasonably affordable, especially if you've got a decent no-claims bonus. If you're looking to minimise your bills in this regard, look to keep your choices modest on both engine and trim, because both factors make a sizeable difference.
VED car tax
If the car you buy was registered after April 1st 2017, then you'll pay an annual amount of £150 for your car tax. That's when the Government introduced a flat rate for this amount on all petrol and diesel cars costing less than £40,000, which all 308s do. If your car was registered before that date, the tax you pay will be decided by the official CO2 emission of your car, and there's quite a difference between best and worst. The very best versions - the smaller - command no road tax at all, while if you buy one of the 1.2 petrols or the 2.0-litre diesel, you're likely to pay just £20 or £30. The most you'll pay on a pre-2017 car is £125 on the 1.6 petrol.
Trim levels and standard equipment
Having been on sale since 2014, there have been minor changes to the trim structure and what you get at each level throughout the car's life, but the main trim levels have stayed fairly consistent. Active trim gives you most of what you need, including two-zone climate control, remote locking, alloy wheels, powered door mirrors, four electric windows, cruise control, a leather steering wheel, rear parking sensors and automatic lights and wipers.
Stepping up to Allure trim adds front parking sensors, front foglamps, front sports seats, part-leatherette upholstery, a panoramic roof and some extra chrome accents on the bodywork, while GT Line trim adds a body kit, a reversing camera and all-round LED exterior lights. GT trim adds keyless go and part-leather/part-Alcantara upholstery, while GTi trim adds massaging bucket seats and even more styling upgrades. Alongside the more regular versions, a Tech Edition was introduced later. This is roughly based on Allure trim, but adds all the driver safety aids we mentioned earlier, plus a reversing camera and Alcantara sports seats.
Learn more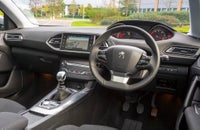 On the inside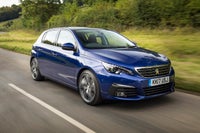 Driving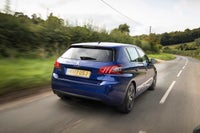 How much does it cost to run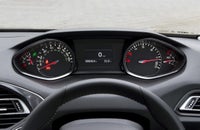 Prices, versions and specification
Ask the heycar experts:
common questions
What is the Peugeot 308?
It's effectively French for Volkswagen Golf. That is to say, it's a sensible, roomy family hatchback that is smart to look at, feels reasonably posh inside, and comes with a variety of efficient engines.

Answered by
heycar editorial team
When did the Peugeot 308 come out?
The first generation 308 (2007-2013) came out well over ten years ago, and was a much larger, more sensible and better appointed successor to the small, boxy 306 from the 90s. The latest model arrived in 2013, and was given a major refresh and new styling in 2017.

Is the 308 a good car?
The 308 faces very tough competition, and it struggles to stand out compared to its rivals, despite being a good all rounder. Good looks, a nice cabin and big boot are its key strengths.

Reviews of similar cars
Quality checked, all cars less than 8 years old and warranty included
Looking for other Peugeot cars?
Quality checked, all cars less than 8 years old and warranty included
Keep me updated by email with the latest advice, news and offers from heycar
By submitting, you agree to our
privacy policy
.