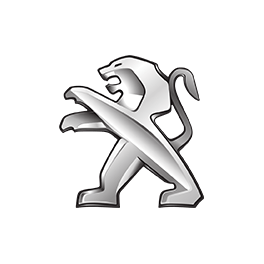 Peugeot 508 (2011-2018) Review

Written by
heycar editorial team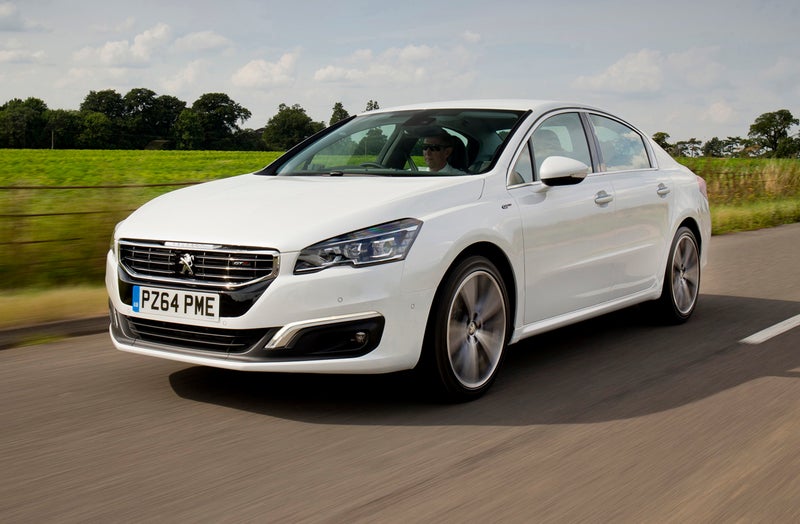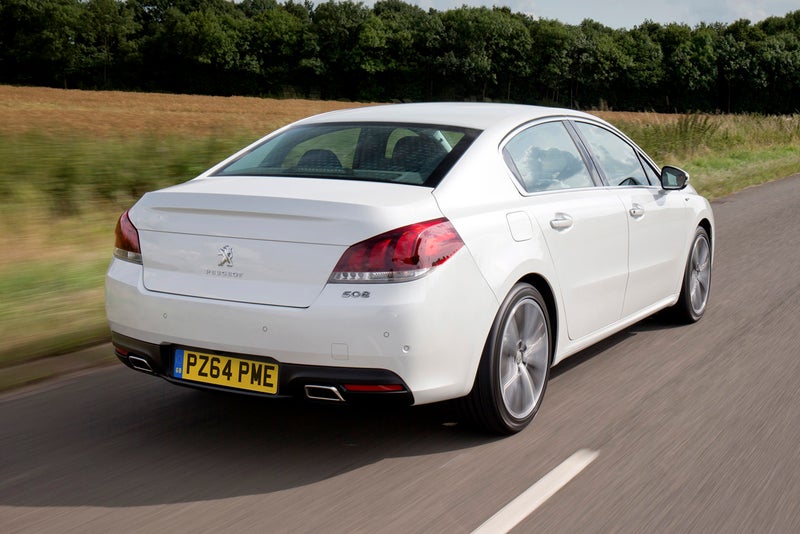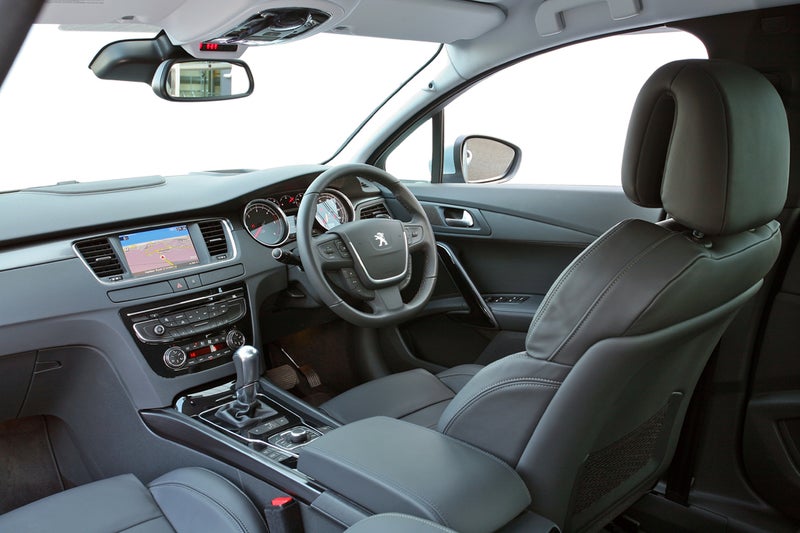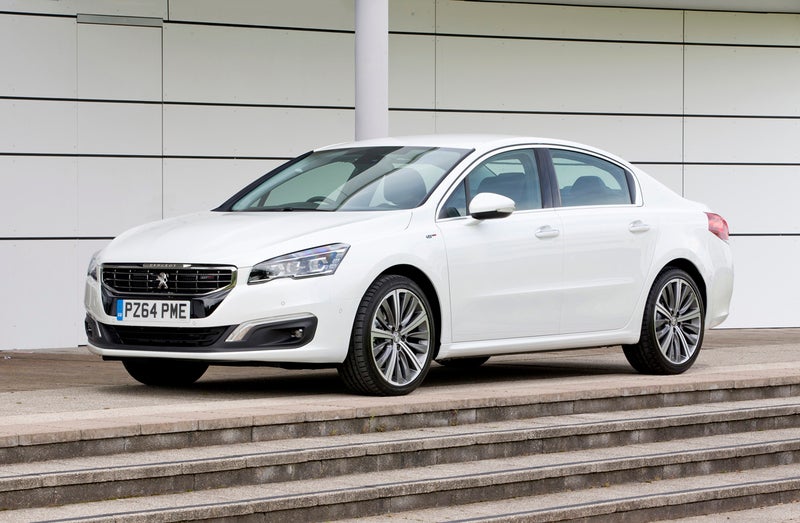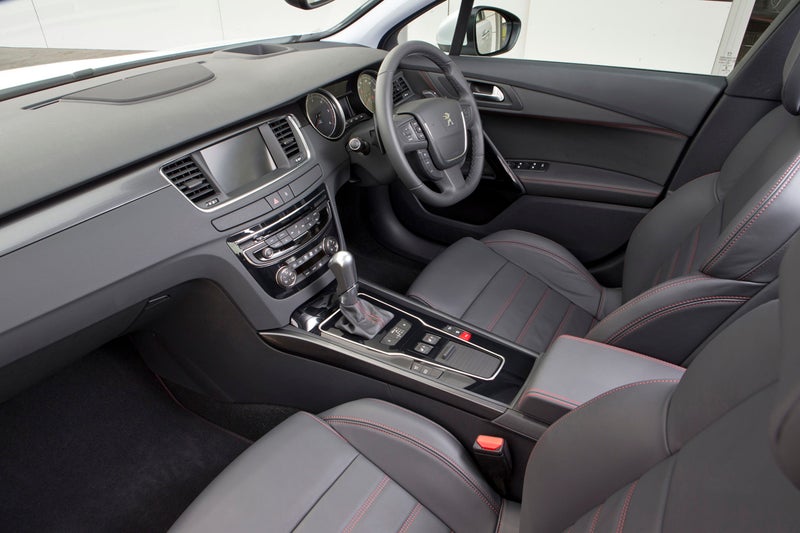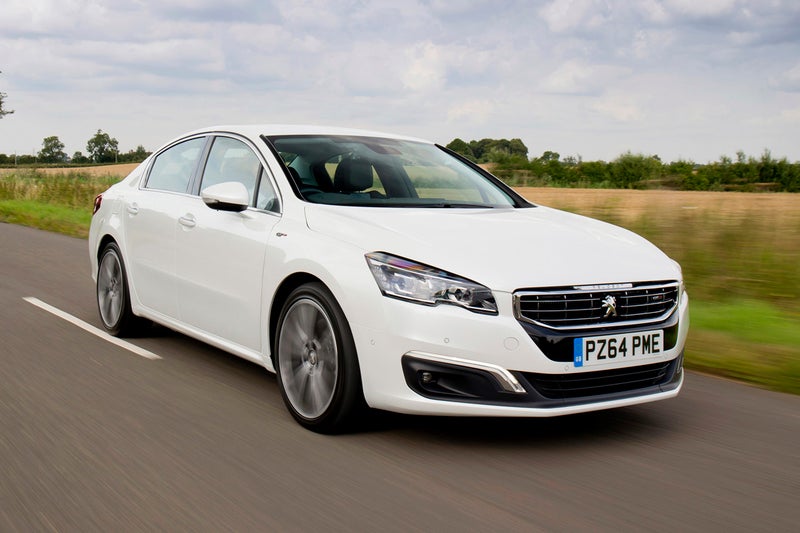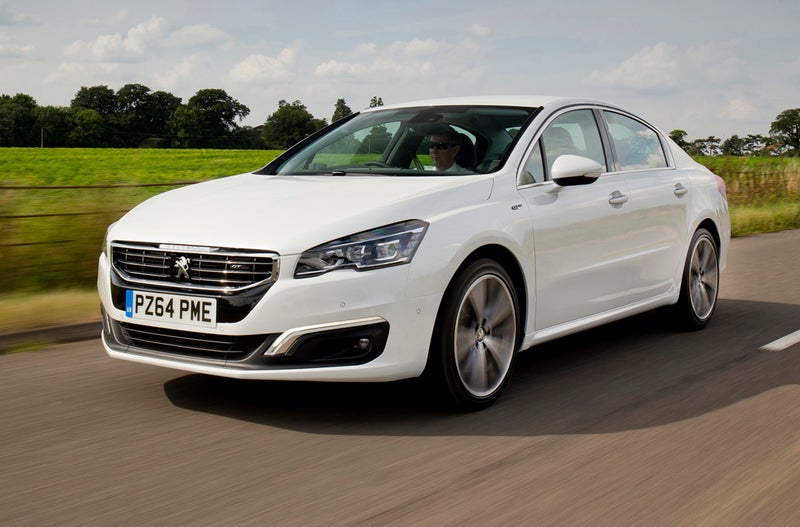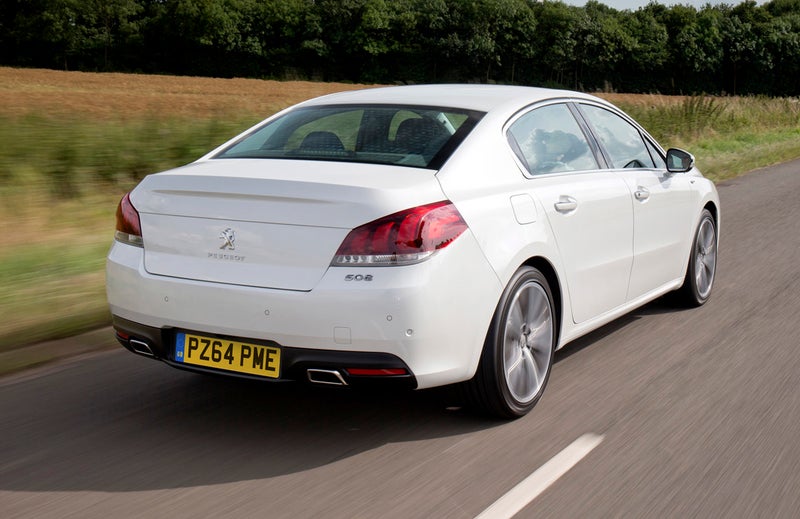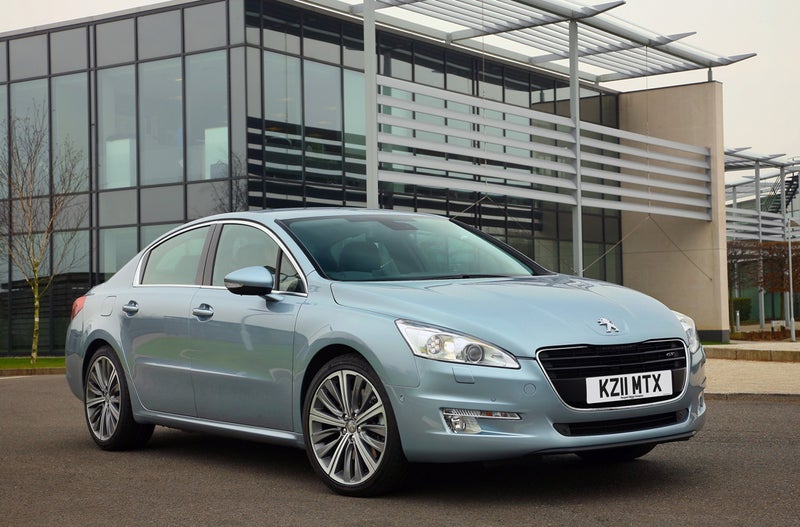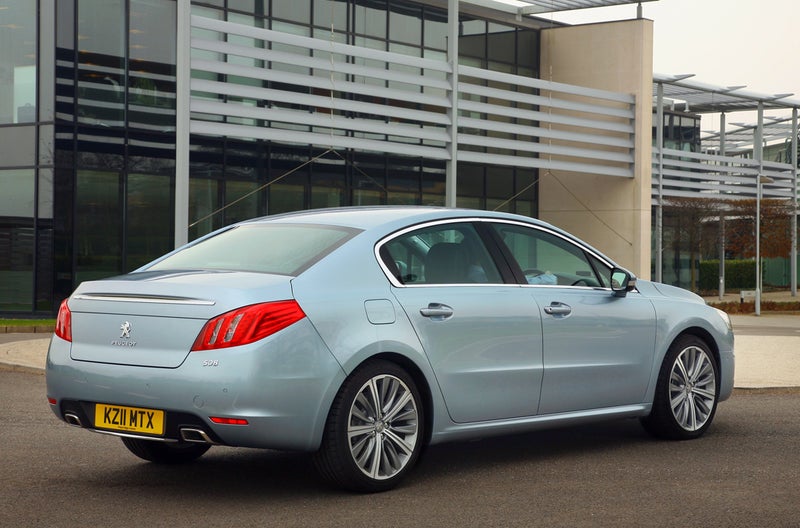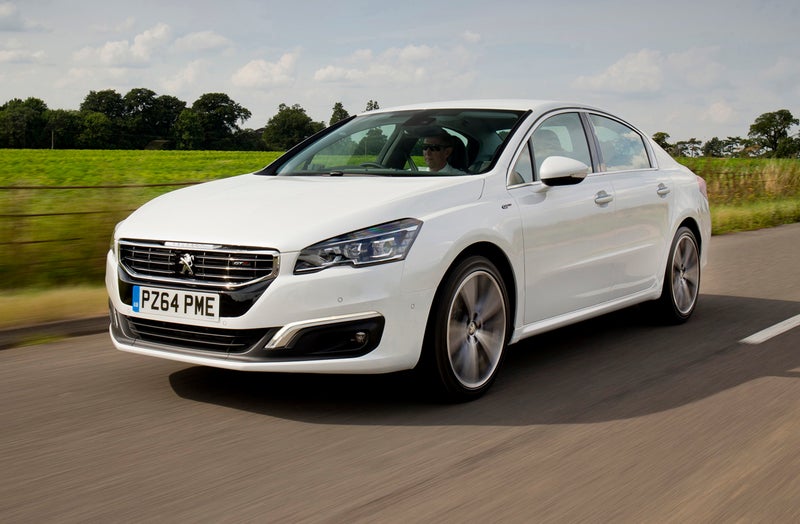 1/10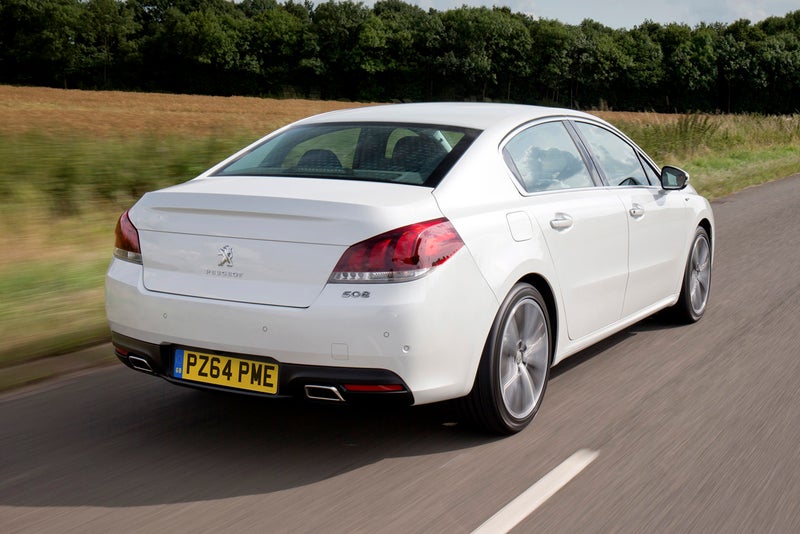 2/10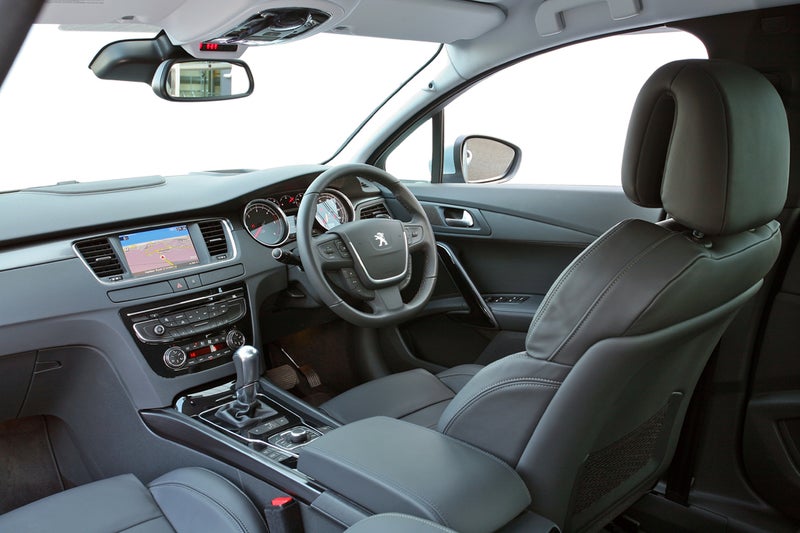 3/10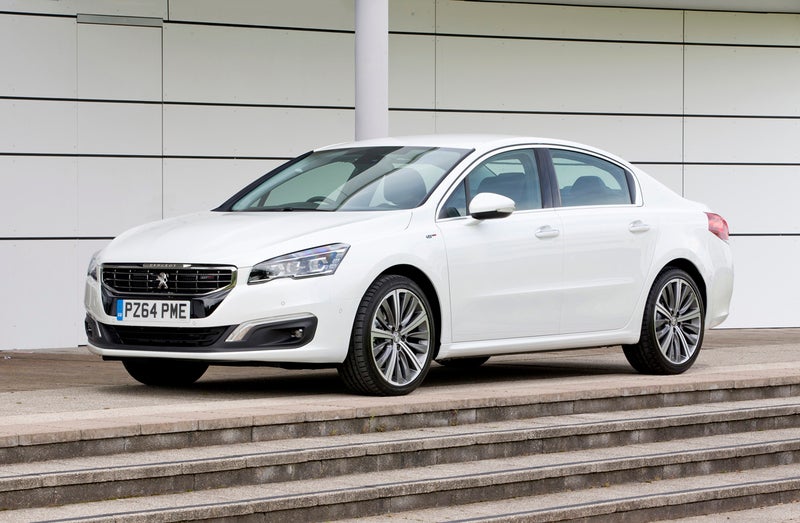 4/10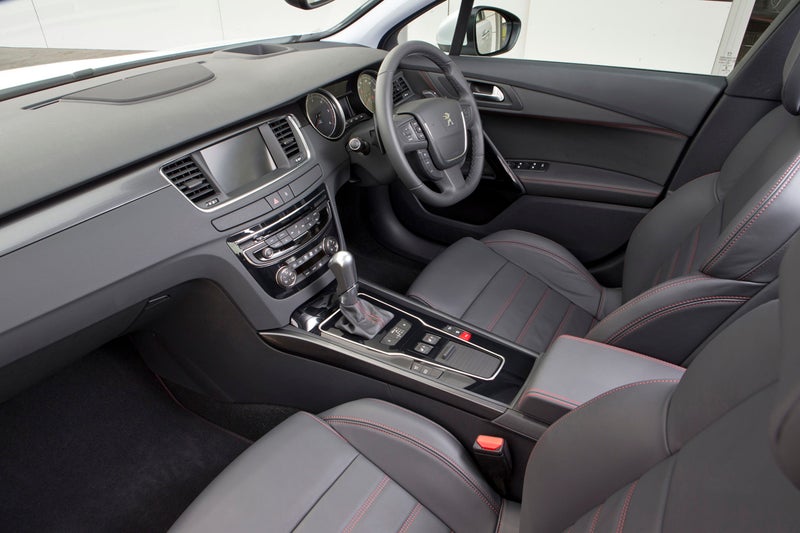 5/10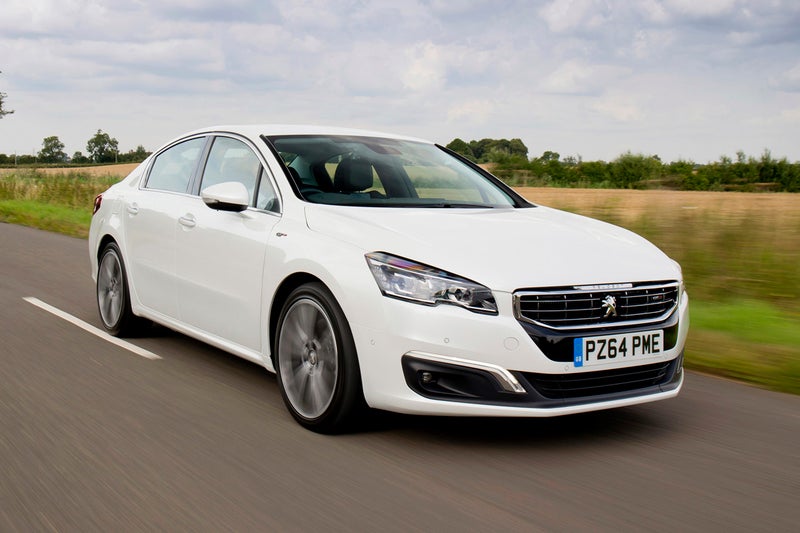 6/10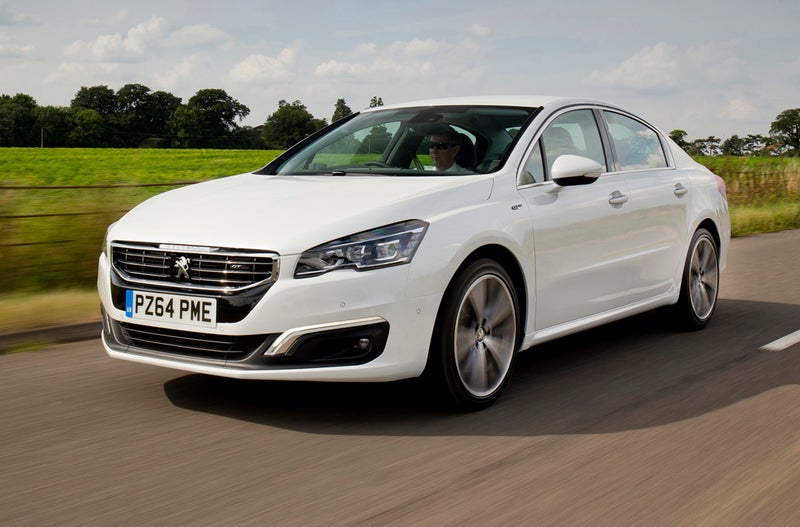 7/10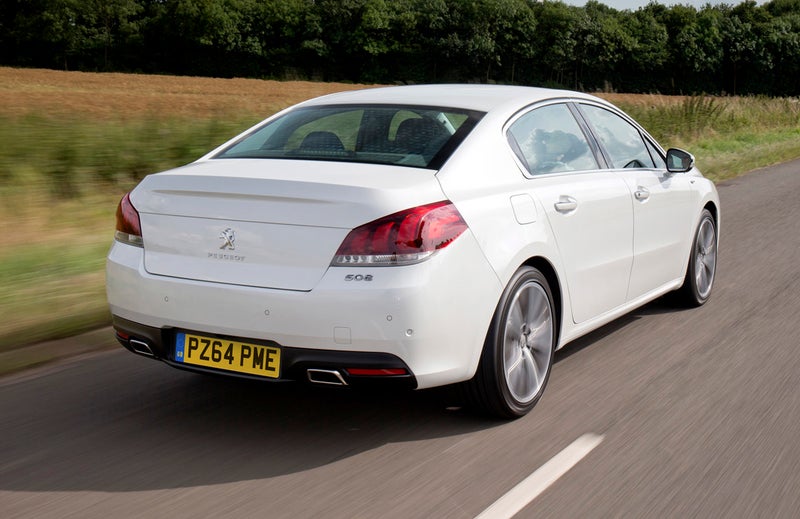 8/10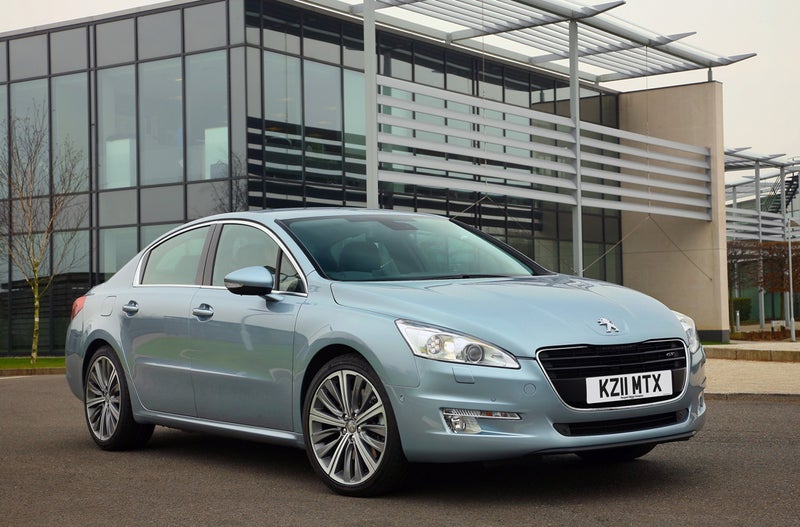 9/10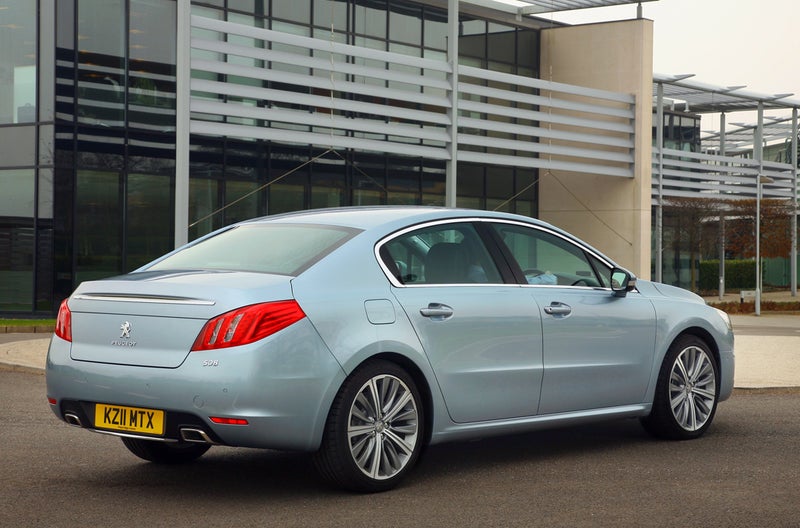 10/10

heycar rating
"Well equipped and good value"
Launched: 2011

Large family car

Petrol, Diesel, Hybrid
Quick overview
Pros
A good car to drive, with fine diesel engines
Extremely well equipped
Good value to buy used
Cons
Forgettable styling
Lacks premium car polish
Sharp ride on larger wheels
Read by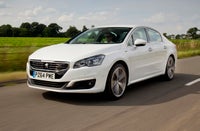 Overall verdict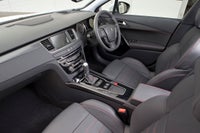 On the inside
Driving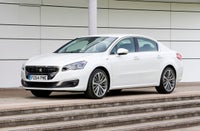 Cost to run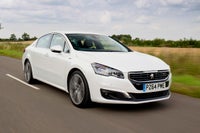 Prices and Specs
Overall verdict
"The Peugeot 508 is a car that's well worth a closer look if you're considering used premium-badged cars and fancy something newer and better-equipped. It's a satisfying car to live with and own. Its biggest hindrances are the badge and anonymous styling. Sadly, that's why many will overlook it."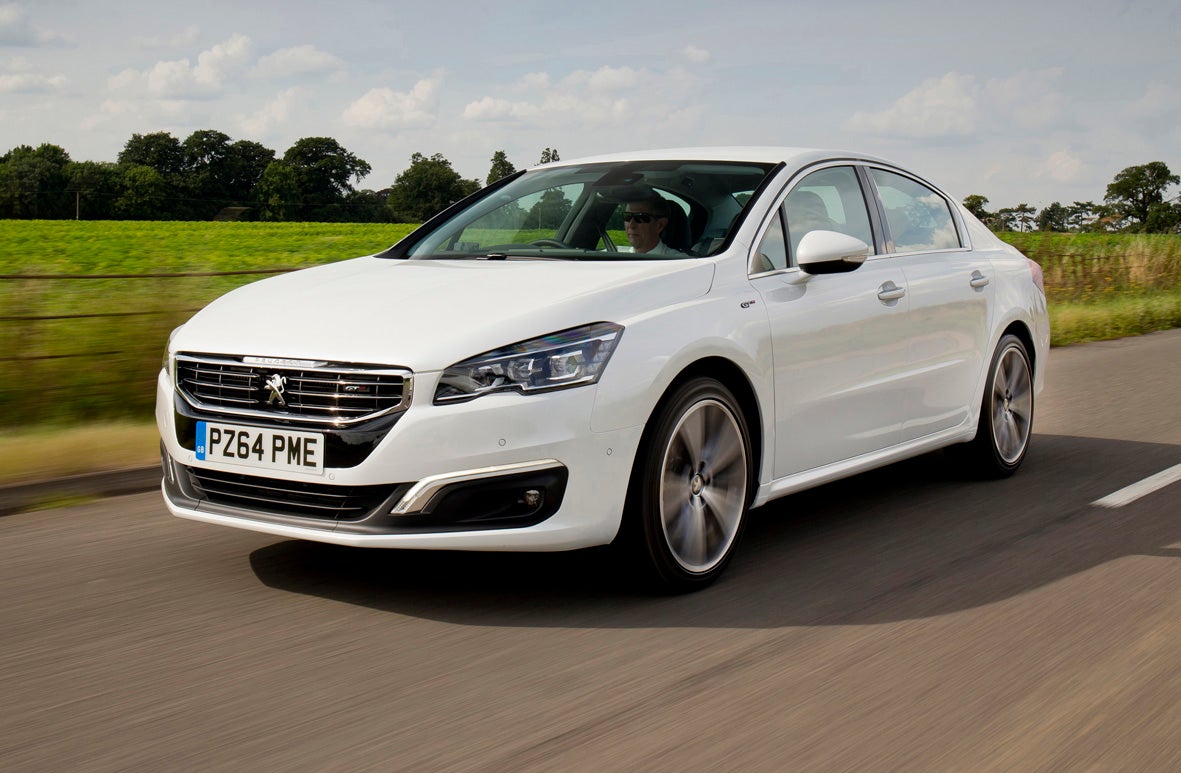 Peugeot has a long and proud history of building fine large cars. While the 2011-era 508 isn't as memorable as some of the executive-sized cars it produced in the past, it's still almost 4.8 metres long and has a commanding (if understated) presence in the company car park. What's more, all those decades of knowing how to make great long-distance cars really show through.
Easily the 508's biggest hindrance is the lack of a premium badge on its nose. If this were an Audi or BMW, it would get far more attention (and dramatically more sales). But unlike some mainstream marques, who simply build larger versions of small cars to cater for this shrinking sector, Peugeot produced a proper grown-up model with the 508. Spend time living with it and these qualities become apparent.
Inside, it's commodious – the benefit of its space-efficient front-wheel-drive platform. Drivers have acres of space to get comfortable and it's roomy in the rear as well. It is a four-door saloon, with the inevitable compromises that come in terms of practicality, but 473 litres of boot space is pretty good – and there's the 508 SW estate if you need more.
Under the bonnet, diesel engines dominate the line-up. At launch, Peugeot offered a couple of turbo petrols, but hardly anyone bought them, so they were soon dropped. The line-up of power outputs is broad, from fuel-saving 1.6-litre motors to all-singing 2.2-litre diesels with 200PS. Later, Peugeot even offered a hybrid version with four-wheel drive.
All model variants were very well equipped. If you don't have a posh badge, you can boost appeal with lots of standard features. Even the cheapest 508s have dual-zone climate control, sat-nav, 17-inch alloys and cruise control. As you move up through the range, the goodies just keep on coming.
This generation of 508 was face-lifted in 2014. It was a fairly extensive overhaul, with sharpened looks, clean new engines and improved infotainment. These versions still feel modern, thanks to their touchscreen system, and the distinctive LED running lights front and rear give the 508 much-needed presence on the road.
Perhaps the best bit about the 508 is driving it and living with it. You can feel the inbuilt engineering that's gone into it. There's an easygoing substance that belies the mainstream badge on the nose – it feels built to last, just like all those classic Peugeot 504s and 505s that just seem to go on and on around the developing world.
It's a surprisingly sharp car to drive, with responsive manners, although the ride quality of versions with the largest alloy wheels can be caught out by sharp bumps. Mid-range versions are a nicer compromise between long-striding comfort and fingertip responsiveness.
The diesel engines are universally excellent, too – building upon Peugeot's decades of experience here. Many of them are fitted with diesel particulate filters, and meet the latest Euro 6 emissions standards, so you can keep on driving safe in the knowledge you're not emitting excessive pollution.
On the second-hand market, another great draw of the 508 are its prices. It's considerably more affordable than a premium alternative, offering loads of metal for your money. Read on to find out everything you need to know about buying Peugeot's big and able four-door saloon.
If you're looking for the newer version, you need our Peugeot 508 (2018-) review.
Comfort and design
"Rather like the outside, the interior of the Peugeot 508 isn't as instantly headline-grabbing as it could be – and it's certainly not as distinctive as the latest 508 (although those who find the latter's tiny steering wheel odd may celebrate this). But while you don't get a quick thrill, spending time with the 508 does reveal its strengths."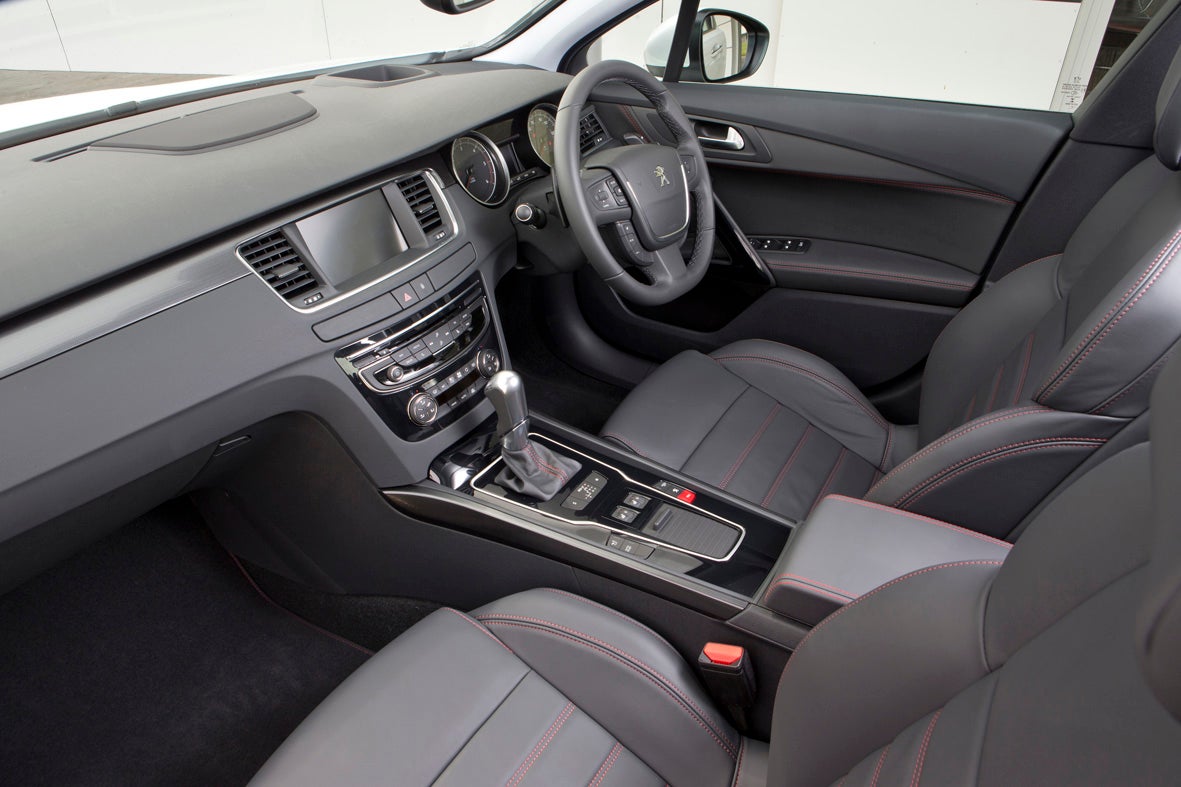 Everything feels very grown up, for starters. The dials are big and easy to read. The sat-nav touchscreen is located nice and high on the dashboard. The buttons on the steering wheel are chunky and logical. There's even the convenience of an electronic parking brake, although the button is oddly placed over by the driver's right knee, rather than on the centre console itself.
It's a mature, sensible design that befits the professional businessmen Peugeot was trying to attract. It's comfortable, too, with big and ample seats giving firm, almost Germanic support that's extremely relaxing over long distances. The most expensive versions even had a built-in massage function for the soft leather heated seats.
Plenty of adjustment for the seats and steering wheel means drivers can tailor the setup to suit them, with only the slightly high-set seats perhaps being cause for a grumble. This does mean you get a good view out, though, aided by extra quarterlights in the front windows that offer a clear view behind the chunky door mirrors.
The rear seats are similarly supportive. And if there's enough space for the two junior account execs who would have travelled back there when the 508 was new, there's certainly enough space for two lanky teens who find the idea of working in the corporate world so dull and boring.
Handling and ride quality
"Peugeot has a strong reputation in this regard and the 508 lives up to it. Handling is particularly accomplished. It's not seat-of-the-pants exciting and edgy, as that wouldn't be relevant for a car such as this. But it is extremely precise and stable across a wide variety of road types, coping calmly with anything even the most aggressively-broken roads can throw at it."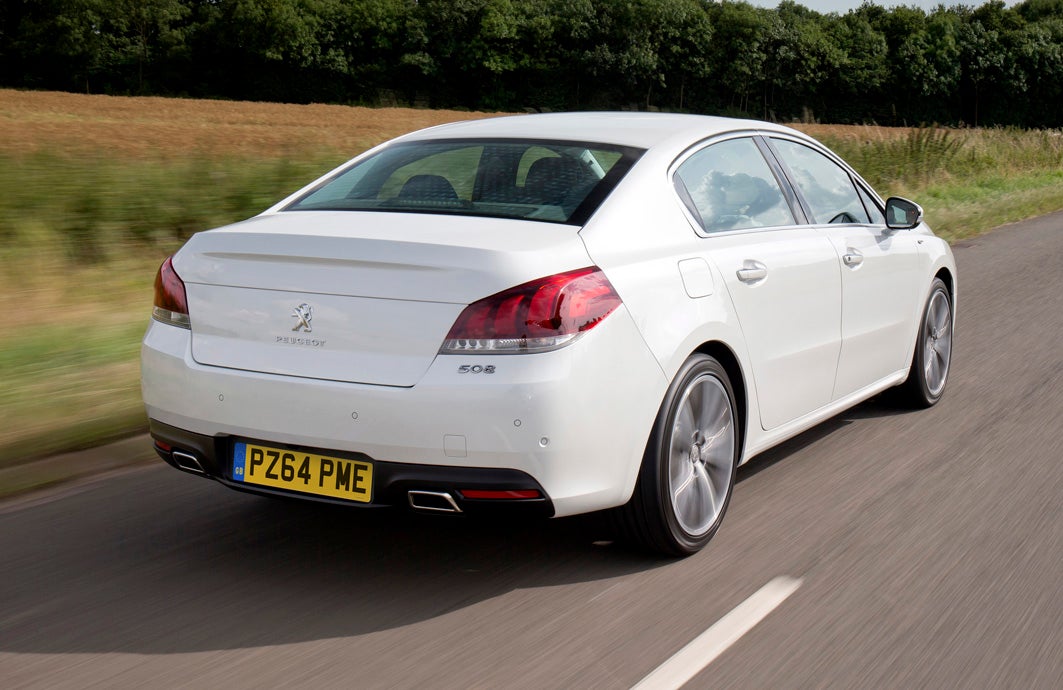 The steering is precise and faithful, translating crisply any small movements you feed in. It's quite nicely weighted, too, and feels more 'connected' to the front wheels than you normally get from large front-wheel-drive cars like this. It seems to flow very nicely and naturally from corner to corner.
There's a surprising amount of front-end grip when you're cornering more quickly. Not only does the nose offer good 'bite' when charging into bends, it holds on reassuringly well, with no softness or gentle drift away from the apex. Another example of the fundamentally excellent engineering of the 508.
Such nimble handling means the suspension is a bit firmer than on something like a Skoda Superb. But this isn't an issue on regular versions, which run on sensibly-sized alloy wheels and generally deliver a composed and compliant ride. Again, it's when road conditions really start to worsen that the polished Peugeot 508 comes into its own.
However, GT models, running on 19-inch alloys, can be sharper and less settled over certain surfaces. It's most noticeable in town, where they can chop and clatter over potholes and the like. Up your speed and they are much better, albeit still a bit jigglier than 508s running on smaller wheels.
MPG and fuel costs
"The Peugeot 508, on paper, posts some extremely impressive fuel economy figures. They are, however, according to the older and more lenient NEDC test, rather than the tougher WLTP standard currently in force. Even so, almost 59mpg for a 140PS 2.0-litre diesel is pretty good in anyone's book, and the fact a 1.6 e-HDi can nudge this up further to over 67mpg is similarly eye-opening. Even the turbo petrol version could manage well over 45mpg, and that had the engine from a hot hatch."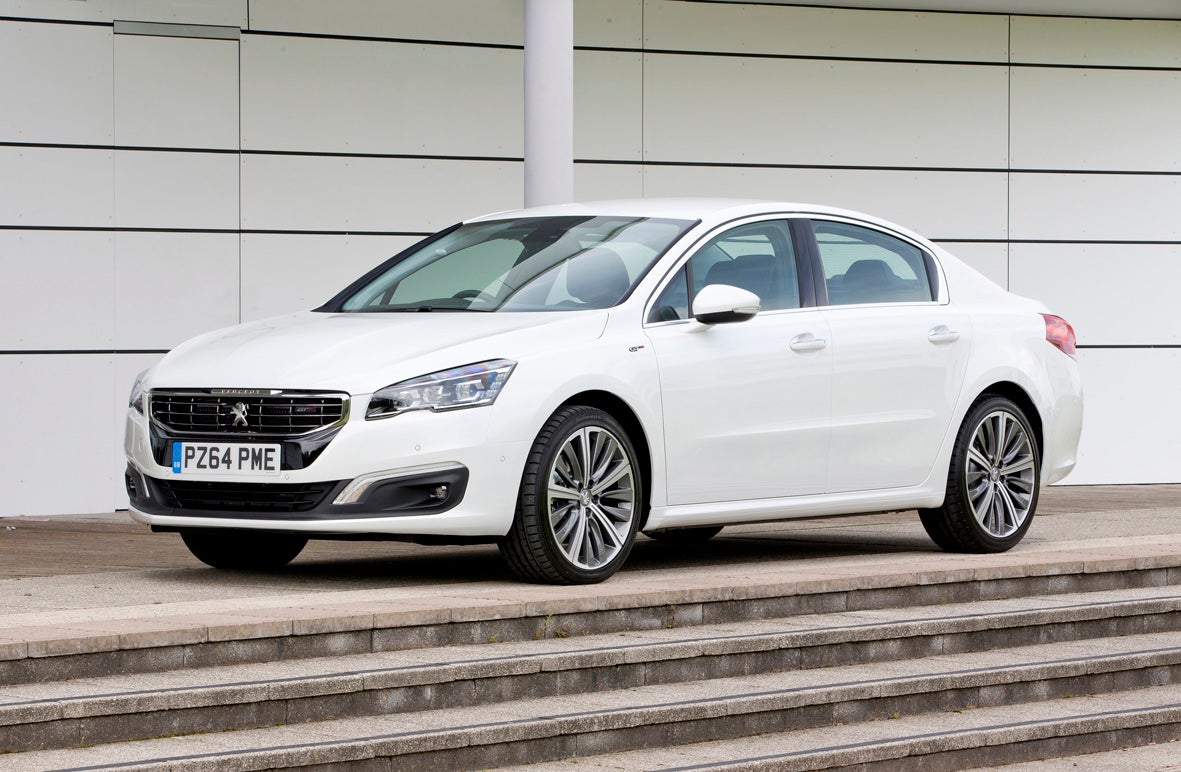 Autos are less impressive. While a later 2.0 HDi could see over 61mpg, the automatic version of the same variant couldn't crack 50mpg. This actually makes the 49.6mpg of the range-topping 2.2-litre HDi auto seem pretty good, although the real-world reality is more like 40mpg.
How much should you be paying for a used Peugeot 508?
"We quite like searching the classifieds for second-hand Peugeot 508s. There is plenty of choice and it's not long before you stumble across an extremely well-equipped model, offering a terrific amount of equipment for the money."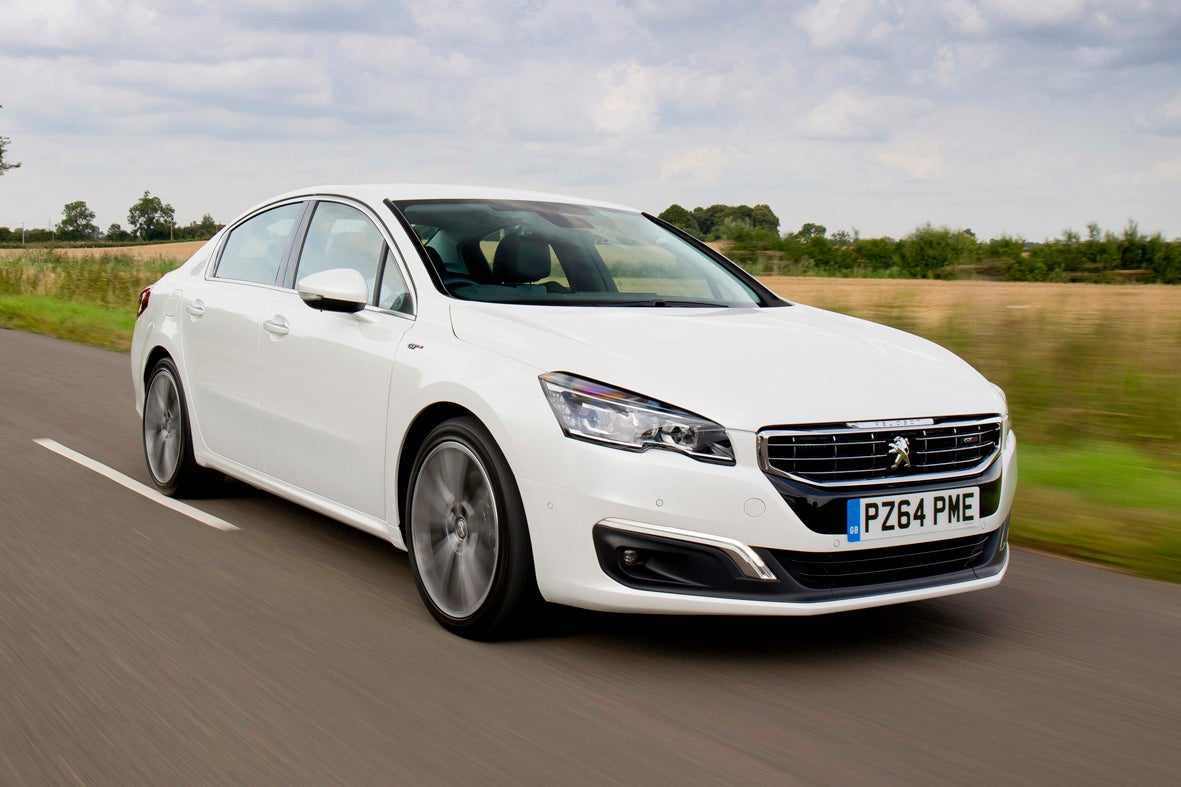 As it was a car aimed predominantly at fleets, it's easy to find higher-mileage 508s on sale, with attractive prices to match. We said at the start that this is a long-legged car, so these shouldn't necessarily be avoided – and when you can buy one from around £6,000 rather than the £8,500 starter price of low-mileage 2014 diesel, it's hard not to be tempted.
From around £10,000 will get you into a face-lifted model with ease, and here you'll have a good selection of low-CO2 1.6-litre BlueHDi versions. Look for the GT Line models, because they are visually the smartest, apart from the top-spec GT.
Is the Peugeot 508 right for you?
If you like to get the neighbours' curtains twitching, you'll probably still want an Audi or BMW or Mercedes-Benz. They all have enviable badges that Peugeot's lion can't match. But don't worry about getting one up over the neighbours; think about what's right for you, and your bank balance.
The Peugeot 508 is right for you if you want to save money yet still own an upmarket-feeling saloon car with lots of gadgets as standard and excellent diesel engines. It's nice to drive, feels built for the long run and just think what you could do with the money you save over a similar-age Audi A4…
Face-lifted models do have a bit more visual appeal, if you want to try turning heads. But if you're someone who buys for badge appeal, then we're sorry – the 508 won't be right for you.
What's the best Peugeot 508 model/engine to choose?
While you can't go wrong with any of the engines, the best ones are in the middle of the range: either a 1.6-litre or 2.0 HDi diesel. If you're looking at early models, you'll perhaps prefer to stick to the 2.0-litre HDi 140, as the first 1.6s were a bit light on power. Later versions had more oomph, particularly after the 2014 facelift.
While all model variants have lots of kit, entry-level Active spec does somehow look a bit basic. That's why we prefer Allure, while the top-spec GT is extremely appealing, with luxury features such as Nappa leather and a colour head-up display.
Peugeot sold some fleet-friendly trim lines that combined the most CO2-friendly engines with a well-judged level of standard equipment (everything the busy company car driver could want, in fact). Today, they're worth looking out for, as they are particularly good value for money and there are plenty on the second-hand market to choose from.
What other cars are similar to the Peugeot 508?
There are fewer mainstream cars competing in this sector than there were, due to the dominance of SUVs. Stalwarts include the Ford Mondeo, Vauxhall Insignia and Skoda Superb. All three do a similar job to the Peugeot and offer excellent value for money, including plenty of standard goodies, plus loads of space in the rear.
The Volkswagen Passat is a formidable rival, which itself has been around for decades to build a loyal following, and this era of Volvo S60 is also an alternative (it was not positioned quite so upmarket as its successor, so is more affordable).
Quality and finish
The 508 has better quality materials that you might find in, for example, a Peugeot 208. This sounds like damning with faint praise, but it's not; the dashboard plastics are soft and not too shiny, the climate control dials have a nice click and the instruments are genuinely watch-like in layout. They look beautifully crisp and clear when lit at night.
Trouble is, this is a Peugeot going up against premium cars such as the BMW 3 Series and, in particular, the Audi A4. And compared with them, it's left wanting. The car itself feels good quality, but many of the touchpoints can't measure up. There's not the last degree of premium obsessiveness to the finish, and you won't have to look hard to find scratchy, packing-crate-style plastics lower down the dashboard.
For a mainstream car, it's generally well finished, but it doesn't demonstrate the step up that you get with a premium model. If you're coming out of an Audi and into a 508, you will notice the difference.
Infotainment
Peugeot was generous with the 508's infotainment from the outset. Nearly all models (apart from the earliest, most basic spec) feature a 7.0-inch touchscreen that includes standard sat-nav. And Peugeot included five years of free mapping updates from new, so it should still be fairly up to date.
It's a touchscreen, so you don't have to bother with fiddly dials or buttons, which makes it reasonably easy and straightforward to use. DAB radio is also standard, along with Bluetooth – and there are telephone controls on the steering wheel.
Move up to Allure trim and a reverse parking camera was added to the colour touchscreen, which many will find a nice practical touch.
For the 2014 facelift, the infotainment system was upgraded, taking over more functions (and freeing up the centre console with fewer buttons). It's still logical and straightforward to use, and responds crisply to finger jabs. We also welcome Peugeot not going the whole hog and ditching the separate climate controls, as it would do with this car's successor…
Space and practicality
Front-seat space is excellent. With smaller Peugeots, the driving position can be compromised by slightly awkward positioning of the pedals, but the 508 doesn't suffer from this trait. It means the driver can get a nice seating position without encroaching too far into the rear.
Such a long body helps Peugeot offer space to those in the back, too. It's very practical, with a well-designed and wide cabin offering lots of room for feet and heads. The front seat-backs are cut away and passengers also get air vents built into the centre console, plus stowage slots in the doors and central armrest. It feels even more spacious in models fitted with the full-length panoramic glass roof.
The 508's 473-litre saloon car boot seems pretty decent when compared with premium alternatives such as the BMW 3 Series. Trouble is, its mainstream rivals have far more space – a Ford Mondeo offers 540 litres (and the convenience of a hatchback). It is deep, though, and the rear section is hollowed out so it will take even the most well-stocked set of golf clubs. Just note that space falls further in the hybrid version: down to just 339 litres.
Isofix mountings are fitted to the outer two rear seats and Peugeot makes it easy to locate them with clearly-labelled 'ISOFIX' tabs stitched to the seats.
+ Car Seat Chooser
Engines and gearboxes
Peugeot didn't go easy on engine choice with the 508. Over its lifetime, virtually everything out of its contemporary range is represented, although there are some you should lean towards and others to avoid.
A safe bet is the 2.0-litre HDi 140 (later upped to 150PS), which formed the core of the early 2011-era 508 range. Performance against the stopwatch is good, and it feels quicker than this in everyday use. It's a pretty refined-running thing, too.
Although there's a 163PS version with an automatic gearbox, we don't recommend it. It's easier to drive and a bit faster, but economy takes a nearly-10mpg hit, which is far too great simply for the convenience of an auto 'box. Besides, the six-speed manual has a light, easy shift, so is hardly burdensome.
Peugeot did offer a 1.6-litre THP turbo engine – actually the one from the 207 GTI hot hatch – but it was a bit lost in the big 508. As for the non-turbo 1.6 VTi, seriously, don't even think about it. Just to rub salt in the wound, it comes with an ECG 'automated manual' gearbox, which felt broken even when new.
The 1.6 HDi and later e-HDi diesels are just enough, so long as you're not demanding. They're not rocketships, but feel able enough once up to speed, and do reward with excellent fuel economy. At the other end of the scale, there's a 2.2-litre HDi FAP producing 200PS and paired with a standard (proper) automatic. It's the fastest 508 against the clock and feels very long-legged in practice, although it's a bit lumpy in town.
The hybrid version was called 2.0 HDi Hybrid4. As its name suggests, it offered all-wheel drive and, unconventionally, the electric motor was paired with a diesel engine. It wasn't popular, because it was so expensive, and used the mediocre ECG (later renamed 'ETG') gearbox, and regular diesels are generally nicer to drive.
Refinement and noise levels
Something else the Peugeot 508 delivers on is refinement. This is an impressively hushed car on the move, with wind noise well isolated and an absence of road shudder. Most engines are quiet: the 1.6-litre diesels and that woeful non-turbo 1.6 petrol will sound awful if you thrash them, but are subdued enough when cruising, and the 2.0-litre diesels are generally distant enough all the time.
Top-spec 508s have another added aid to refinement and noise levels: double glazing. This has a big effect, quietening down wind noise at speed, and also taking away the roar of passing cars. On the motorway, it makes a significant difference and really adds to the 508's credentials as a long-striding GT saloon.
The simple fact the 508 is a saloon also aids refinement. There isn't the stretched-back rear window that can rouse a bit more rear-end noise, so passengers can be better isolated from the noisy aerodynamics at the rear of the car. Remember when Peugeot's sister company Citroen used to put a piece of glass behind the rear passengers in its hatchbacks, to reduce noise levels? That's exactly the benefit you get in a four-door saloon.
Safety equipment
In 2011, Euro NCAP awarded the Peugeot 508 a five-star safety test score. It scored 90 percent for adult occupant protection and 87 percent for child occupant protection, plus a superb 97 percent for safety assist gadgetry. Unfortunately, it was let down by a surprisingly mediocre 41 percent rating for pedestrian protection.
All models come with a brace of airbags, rear Isofix and a front passenger airbag cut-off switch. A seatbelt reminder instructs all five passengers to belt up, ESC is of course standard, and a speed limiter is optional (most cars in the UK actually had it as standard). Euro NCAP also praised Peugeot's Connect SOS eCall system, which summoned assistance at the press of a button in the event of an accident.
Facelifted models from 2014 included a blind-spot warning system in the door mirrors, plus a more comprehensive reversing camera. The bright LED daytime running lights were a good safety aid, too – and both front and rear lights used LED technology. The 508 doesn't have any features such as autonomous emergency braking though. It came to market before such features became commonplace, so that safety tech was reserved for its successor.
Insurance groups and costs
Keep engine power down and you can insure a Peugeot 508 with a cost-effective group 19 rating. This maybe isn't as affordable as some other volume-brand alternatives, but isn't bad either. Trouble is, insurance groups quickly start to rise, reaching right up to group 37 for the top-spec Hybrid4. Ouch.
A 1.6 BlueHDi 120 Allure is in group 26, and even switching simply to the GT Line grade pushes it up two insurance groups. A late-model 2.0 HDi 150 Allure is group 30.
VED car tax
Pick the right 1.6-litre BlueHDi version, on the right (not too large) wheels, and sub-100g/km CO2 means free road tax. Impressively, certain 2.0 BlueHDi models also get free VED.
Earlier 1.6 HDi and e-HDi versions cost from just £20 and prices are capped for other versions of the 2.0 HDi as well. Priciest are the petrols, for which you'll fork out £165 a year, while the 2.2 HDi can cost as much as £205 if you choose a particularly posh variant with 19-inch wheels.
Also note, while you could spend £30 a year on VED for a manual-gearbox 2.0 HDi, picking an automatic version for the same engine could see that leap to as much as £165.
Trim levels and standard equipment
If you're more familiar with the scarcity of equipment you get on a basic BMW 318d ES, you'll be blown away by what Peugeot gives away on a 508. All models come with DAB, cruise control, dual-zone climate control and electric folding door mirrors, while all but a handful have the 7.0-inch touchscreen with standard sat nav.
Active models were a step up from base Access and 17-inch alloy wheels are standard, plus auto headlights and wipers, rear parking sensors, cruise control, speed limiter and a snazzy electric lumbar support for the driver's seat.
Allure has 18-inch alloys, LED fog lights, front parking sensors, heated front seats (that are electrically adjustable), half-leather trim and a panoramic glass roof. We quite like sporty-look GT Line versions, which have red stitching for the half-leather seats, plus full LED headlights with LED running lights.
Decadent GT grade has Nappa leather, 19-inch alloys and a colour head-up display, along with luxuries normally found on a Mercedes-Benz S-Class, such as double glazed windows.
Learn more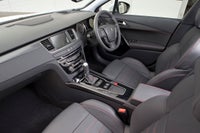 On the inside
Driving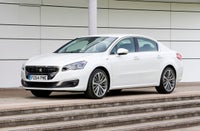 Cost to run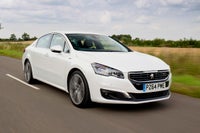 Prices and Specs
Reviews of similar cars
Quality checked, all cars less than 8 years old and warranty included
Looking for other Peugeot cars?
Quality checked, all cars less than 8 years old and warranty included
Keep me updated by email with the latest advice, news and offers from heycar
By submitting, you agree to our
privacy policy
.