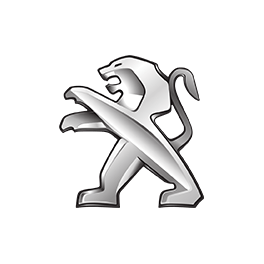 Peugeot 508 SW Review

Written by
heycar editorial team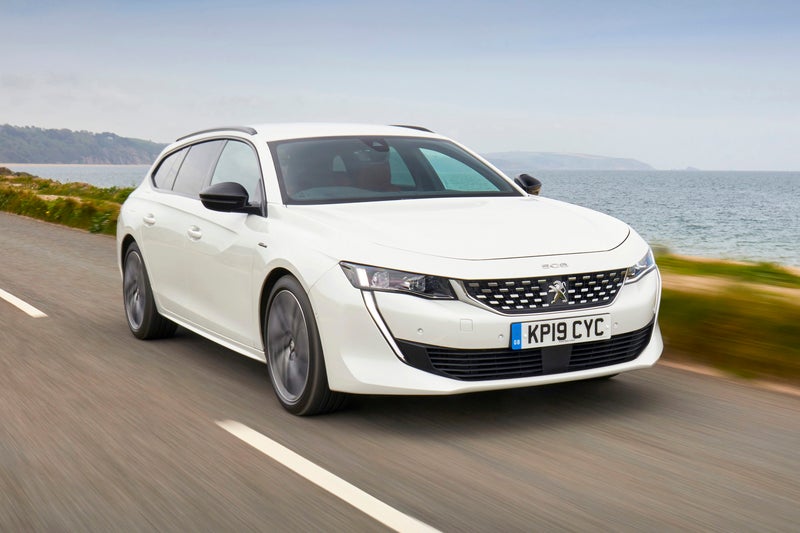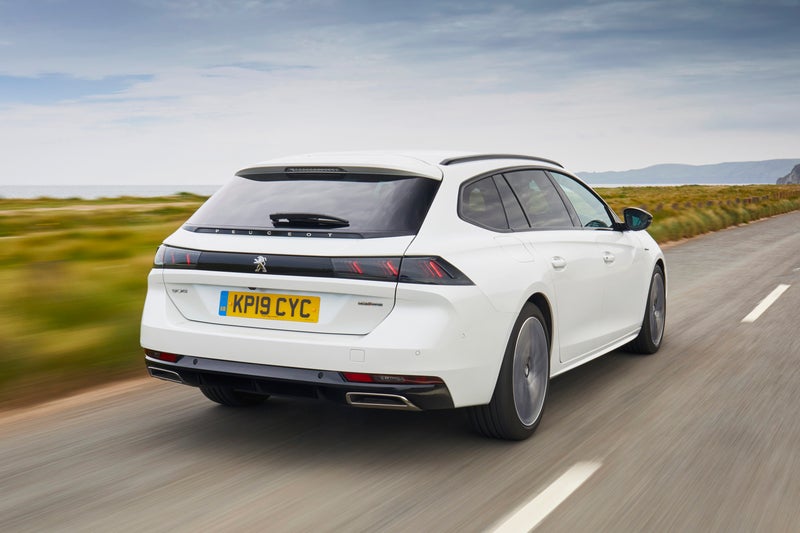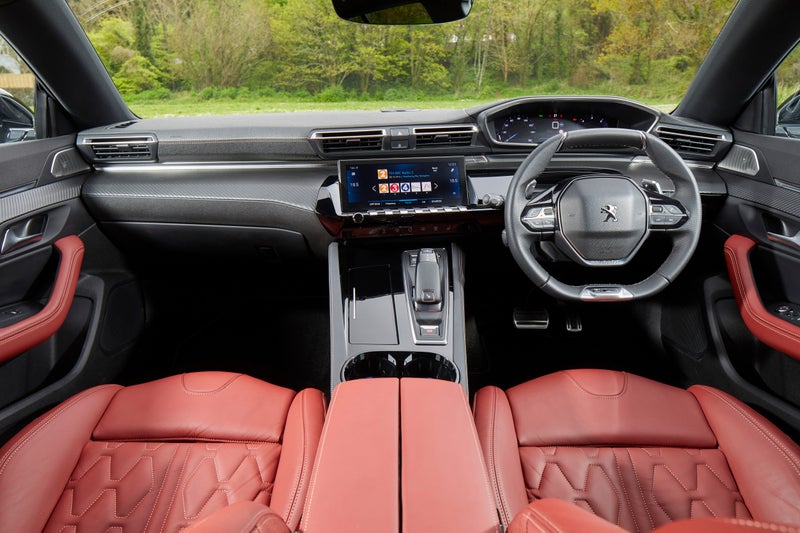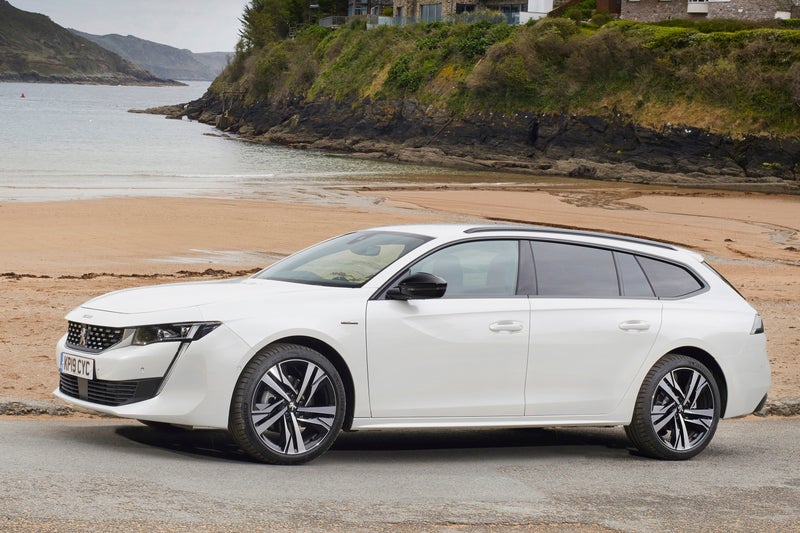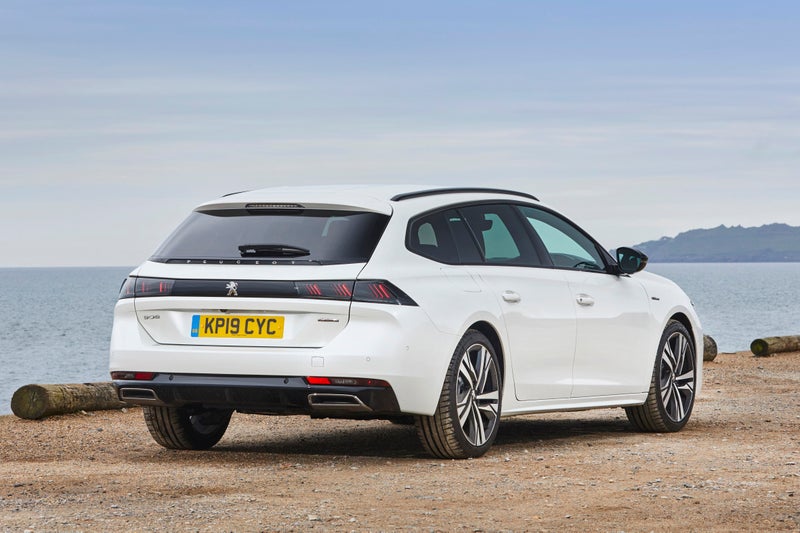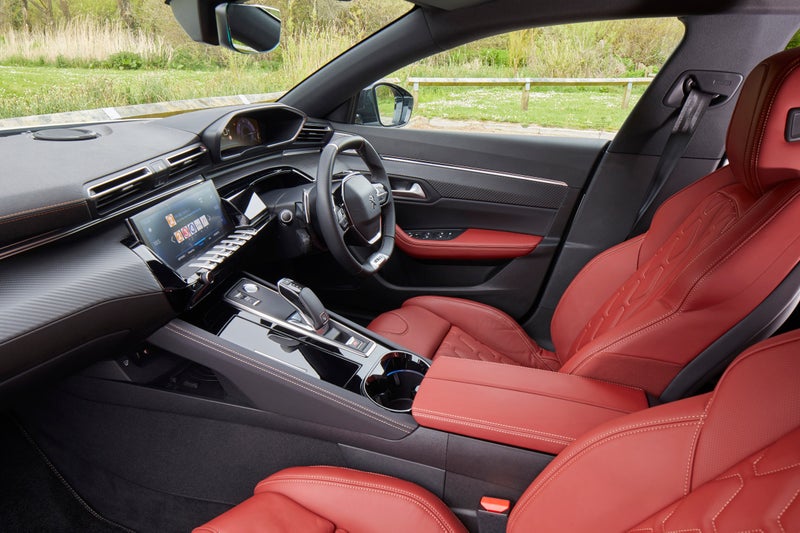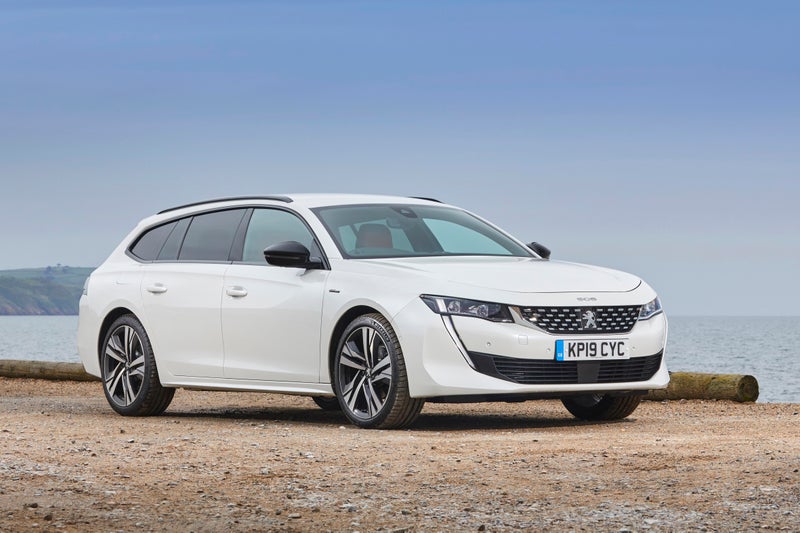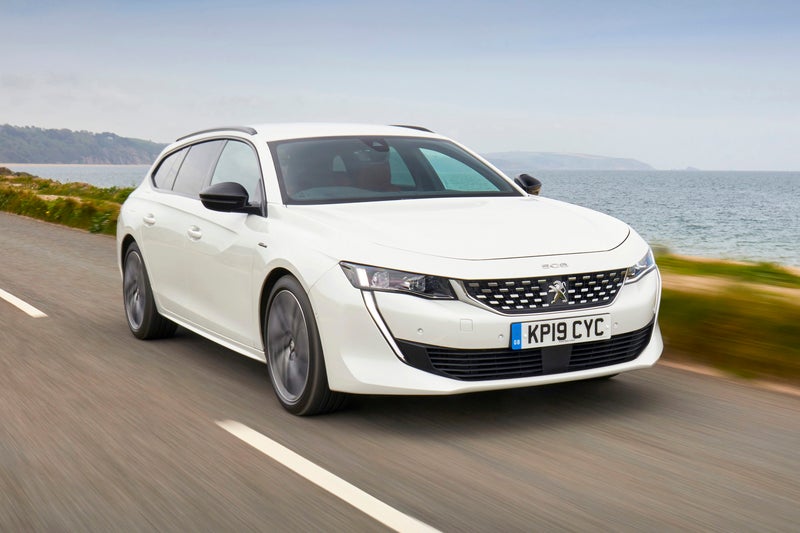 1/7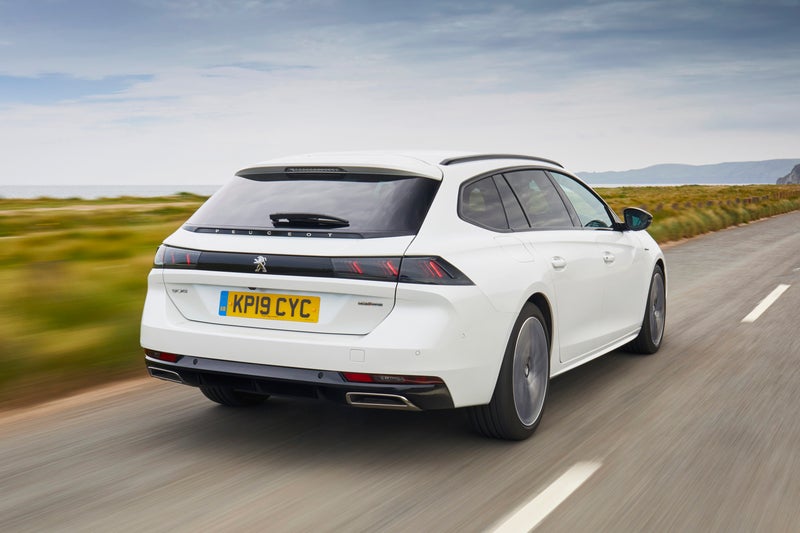 2/7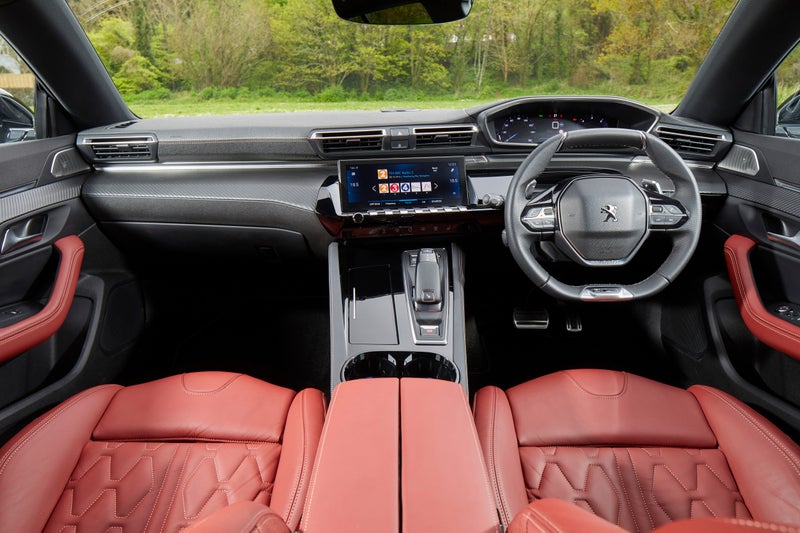 3/7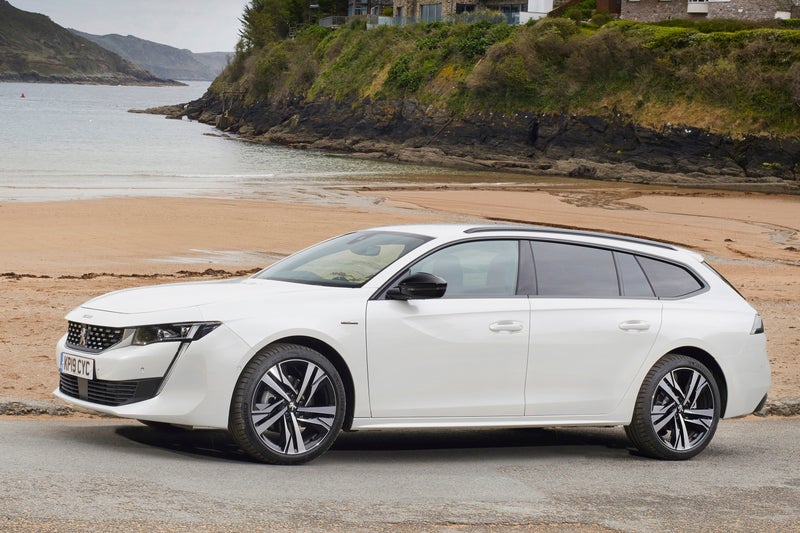 4/7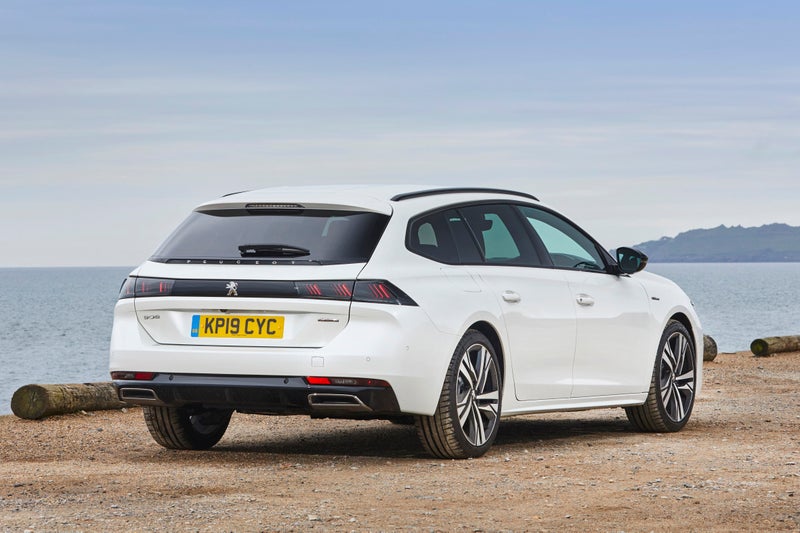 5/7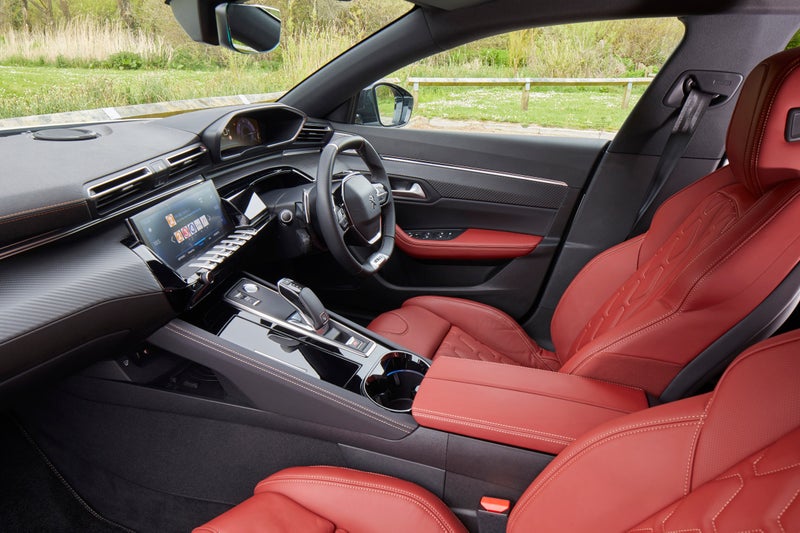 6/7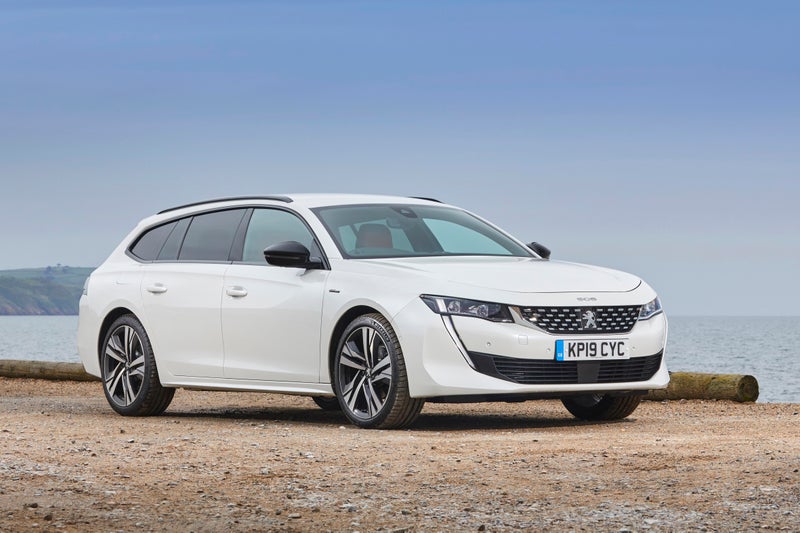 7/7

heycar rating
"Great-looking large family estate"
Launched: 2020

Estate

Petrol, Diesel, Hybrid
Quick overview
Pros
Great looks
Stylish interior
Excellent standard infotainment
Cons
Bouncy on bumpy roads
Interior quality a little patchy
Not as practical as other estate cars
Read by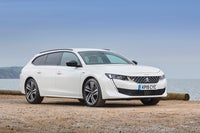 Overall verdict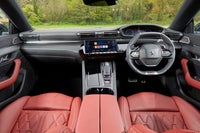 On the inside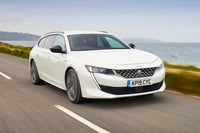 Driving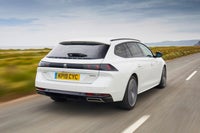 Cost to run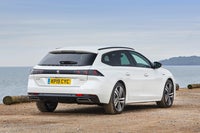 Prices and Specs
Overall verdict
"The Peugeot 508 SW is a large family estate car that looks gorgeous. It's a rival to models such as the Volkswagen Passat Estate, Skoda Superb Estate and Ford Mondeo Estate, though even posh models like the BMW 3 Series Touring can't match the Peugeot's stylish looks."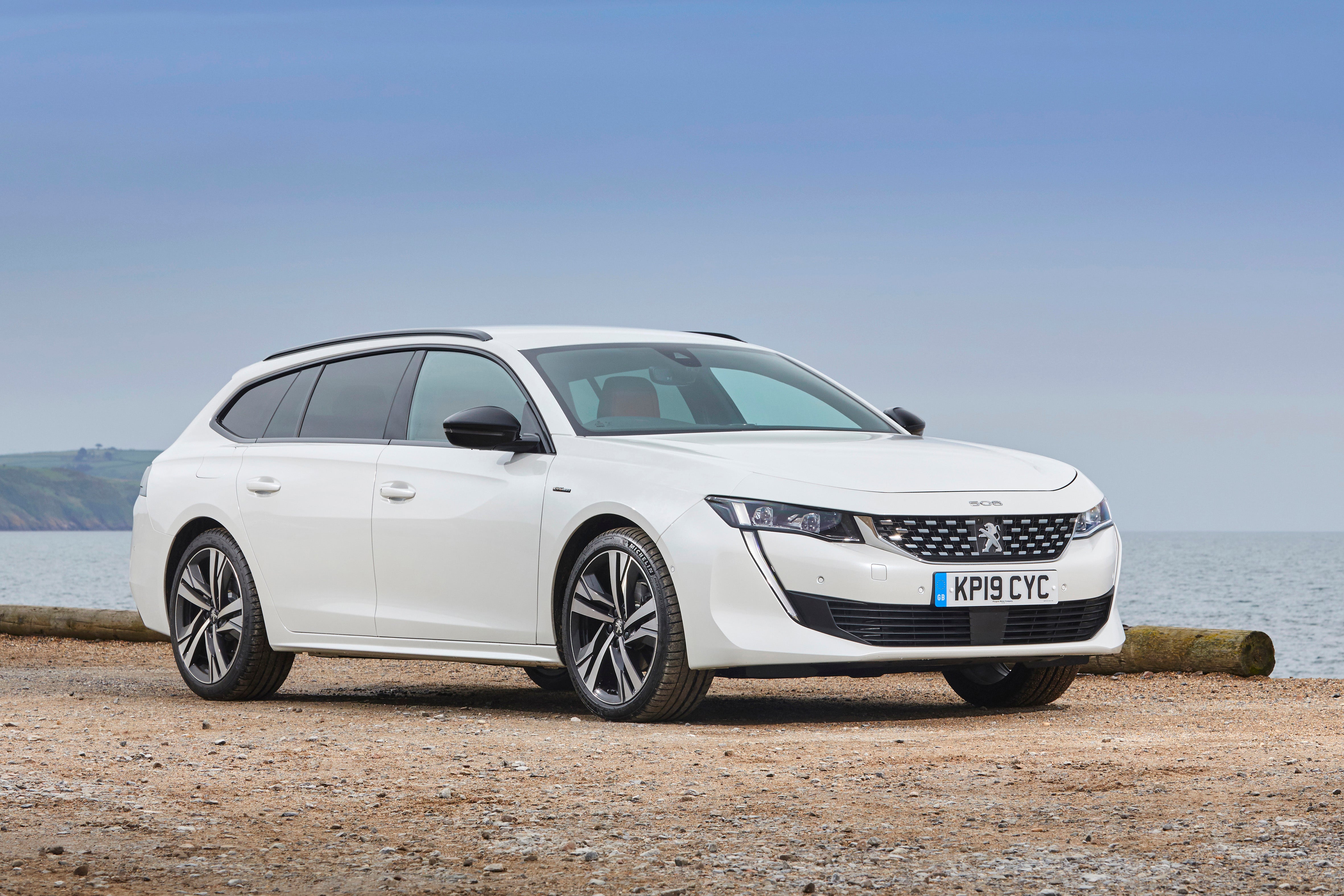 And that goes for the inside, too. The Peugeot gets a two-spoke steering wheel and a slim dashboard design that centres on the driver. What catches your attention, though, is the standard digital instrument binnacle which is usually a costly option on a car like this and will dazzle you with its multi-function display and slick animations.
To it, you can add a large central infotainment screen that includes Apple CarPlay and Android Auto so you can use most of your smartphone's features – including its sat-nav and music apps – on the car's big screen.
The advantages of choosing the 508 SW over the standard Peugeot 508 are two-fold. The SW estate's flatter roofline means you get more rear headroom as well as a larger boot. Sure, estate versions of the Skoda Superb and Volkswagen Passat have more room, but the 508 is still a practical family car.
And it doesn't just look sporty, the 508 SW also feels quite sporty to drive. Its stiff suspension means you won't notice much body roll in corners and there's no shortage of grip. That said, it's noticeably less comfortable than a Skoda Superb Estate.
Avoid the basic 130PS diesel model and you also get decent performance worthy of the 508's composed handling. The mid-range 163PS diesel feels pretty quick – it gets from 0-62mph in 8.5 seconds – and will happily return 50mpg at a cruise. Avoiding the entry-level diesel means you also get Peugeot's smooth-shifting automatic gearbox which takes the strain out of stop-start driving and also makes the 508 SW quieter on the motorway.
Want a decent town car? Then consider the petrol-electric hybrid model, its ability to run on cheap electric power alone for around 30 miles can slash your costs if you have a short commute, which is just as well because it's quite expensive to buy.
While we're about it, we'd also recommend you go for Peugeot's GT Line trim level. It adds a host of exterior options that make the pretty 508 SW look positively dreamy, while inside you get half leather seats and a Sport mode that makes the car more fun to drive.
The GT Line trim level helps accentuate the 508's best qualities, but whichever model you go for you'll end up with a practical family car that's also very desirable. That makes the 508 SW unique amongst mainstream family cars.
Comfort and design
"You can tell Peugeot's put a lot of effort into making the 508 SW's cabin as stylish as possible. Its dashboard has a split design – the top half looks after the instrument binnacle and air vents, while the bottom half houses the central display and six main 'piano key' conventional buttons. A flash of trim runs the length of the dashboard separating the two."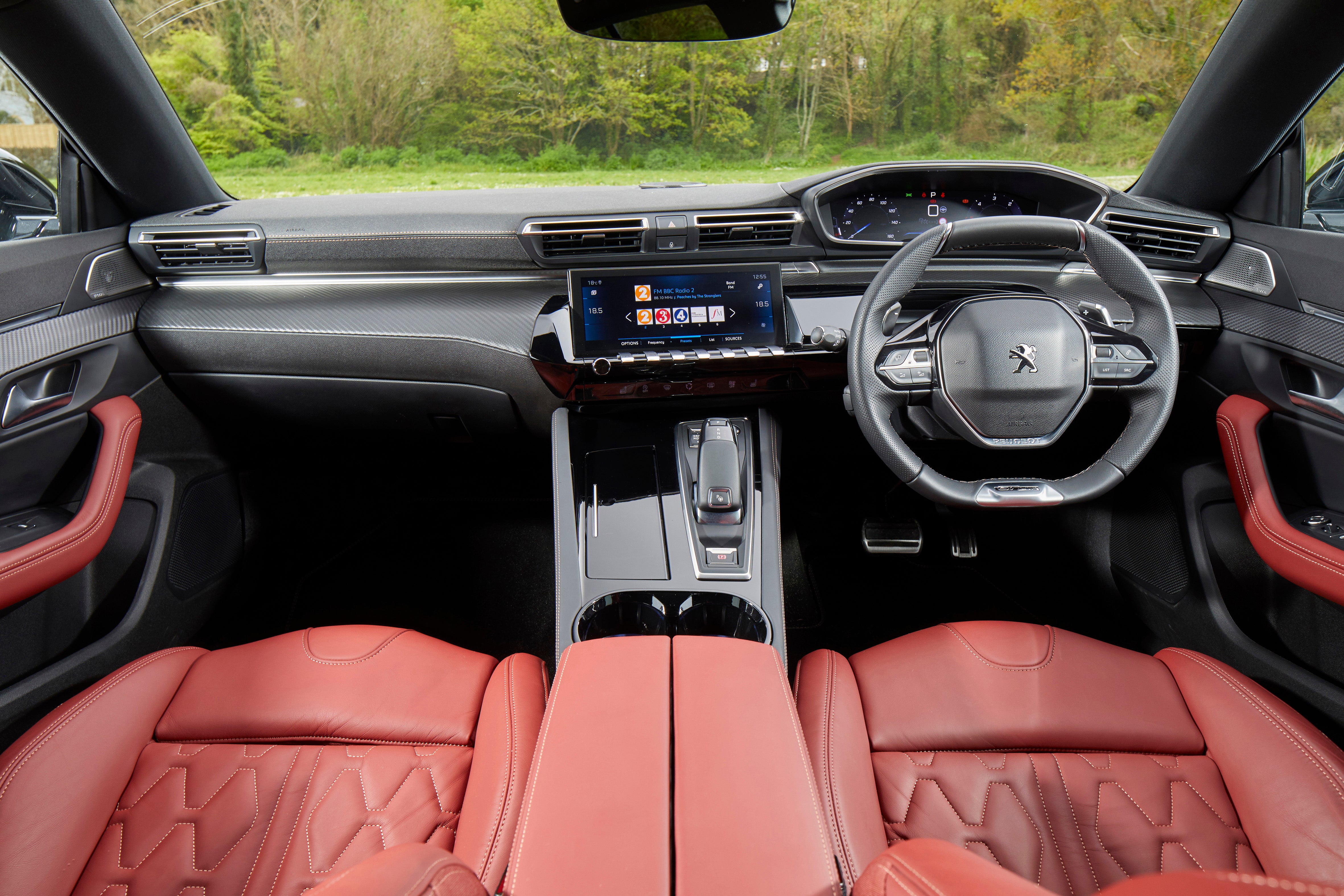 The 508 gets the same i-Cockpit design philosophy as you'll have seen on Peugeots like the 3008 and Peugeot 5008, meaning you get a small steering wheel with all the car's instruments sitting above it. It's a system that works in some Peugeots, but in the sporty feeling 508 SW, you have to sit your driver's seat too high to get a clear view of the digital instrument binnacle.
While your driving position might not feel entirely natural, you don't have to worry about getting comfortable because you get a height-adjustable driver's seat and a leather-trimmed steering wheel that adjusts for reach and height.
Basic Active models get a driver's seat that reclines electrically and has electrical lumbar adjustment, Allure versions add that functionality to the passenger seat, you get heated front seats and a partial (fake) leather interior.
Top-of-the-range GT models are the most comfortable of the lot. They get real Nappa leather as well as adding fully electrically adjustable front seats with a massage function.
Handling and ride quality
"Peugeot has given the 508 SW a firm ride that matches its sporty looks. It feels eager in bends, there's not much body lean and you get plenty of grip."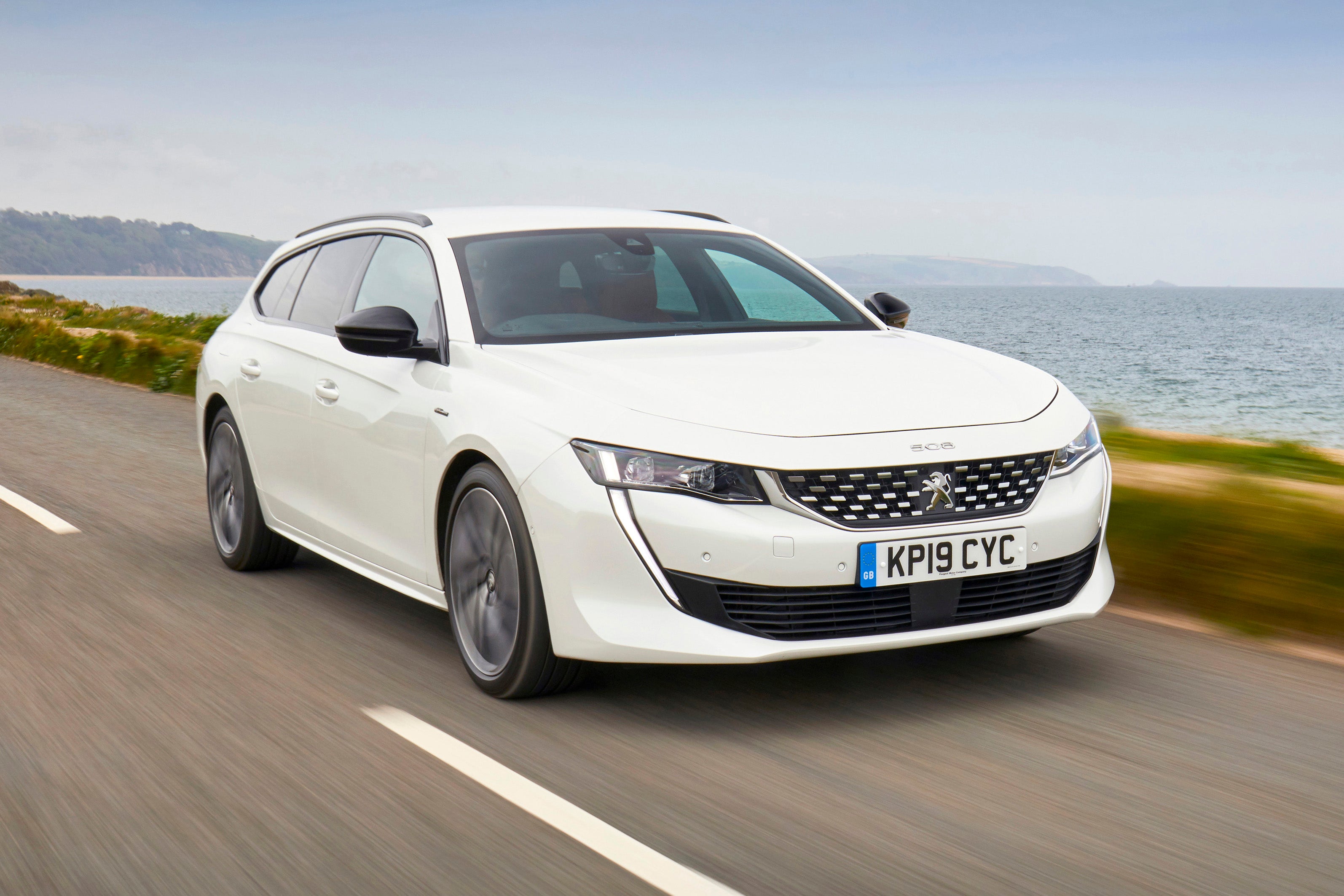 If there was one bone of contention it would be the small steering wheel. Its speedy responses initially make the Peugeot feel sharp and agile, but you'll often find yourself having to make minor steering adjustments in bends, and it lacks the accuracy offered by a BMW 3 Series.
It's also worth noting that the Peugeot's automatic gearbox isn't that responsive when you start changing gears Lewis Hamilton style using the paddles behind the steering wheel.
Though, it's worth noting that the 508 SW doesn't suffer from torque steer – a squirming sensation through the steering wheel under power – that affects some powerful front-wheel-drive cars.
Want to make your 508 SW feel as sporty as possible? Then it's worth considering a GT model which comes with active suspension as standard. It allows you to choose between a stiffer setup for more composed cornering or a softer setting for improved comfort.
Even with these fancy dampers fitted, the Peugeot fidgets over bumps that would go unnoticed in a Skoda Superb. That's a shame because it's an otherwise relaxing car to drive in town.
An eight-speed automatic gearbox is fitted as standard to all but the basic diesel model and, although it's a little slow to respond off the line, it shifts gear smoothly and takes the pain out of stop-start traffic. It's a much better option than the clunky six-speed manual.
Getting parked shouldn't be an issue. All 508s get reversing sensors as standard to make easing into tight spaces that bit easier. Step up to an Allure model and you add a reversing camera and front sensors although, if you want auto park, it's an option across the range.
Whichever version of the 508 SW you choose you'll find it's happy cruising on the motorway. Sure, the suspension – even the fancy setup on GT models – can thump over bumps, but there's not a huge amount more to complain about.
All 508s get cruise control – so you can hold a speed without having to keep your foot pressed on the accelerator pedal – and a traffic sign recognition system that can flash up information, such as the current speed limit, on the car's big screen.
MPG and fuel costs
"The Peugeot 508 is cheap to run for a relatively large car."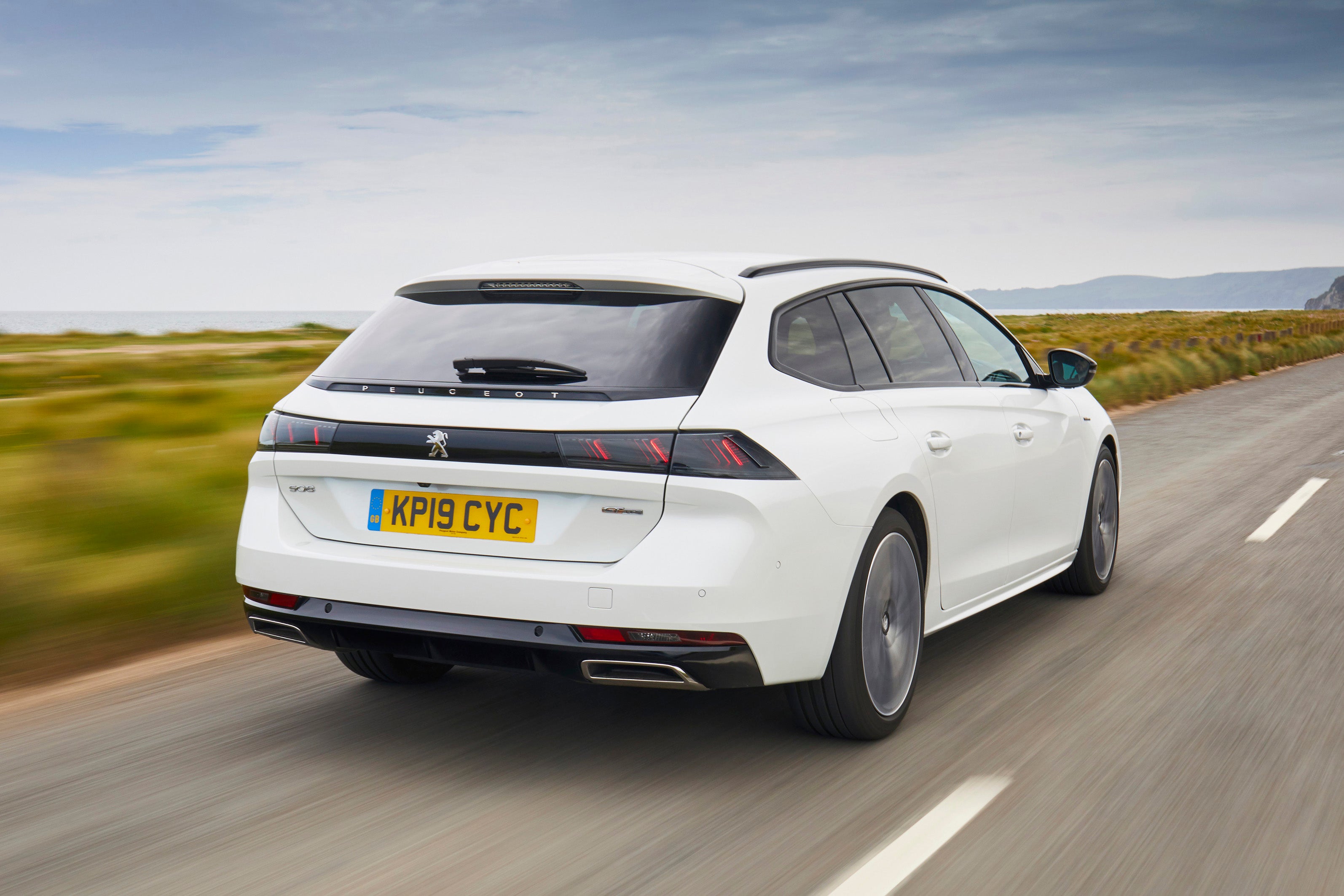 The cheapest of the lot is the 130PS 1.5-litre diesel model that gets up to 63.6mpg officially or 50mpg in normal driving. We'd recommend upgrading to the pacier 2.0-litre diesel models – they'll return up to 53mpg officially and should return high 40s MPG in normal driving, giving you a range of about 600 miles from the car's 55-litre fuel tank.
Go for a petrol model and Peugeot quotes fuel economy of up to 44mpg, but the real anomaly is the petrol-electric hybrid. It runs for a short period on electric power alone and, as a result, its 235mpg fuel economy figure should be taken with a pinch of salt.
How much should you be paying for a Peugeot 508 SW?
"The Peugeot 508 SW costs from £28,445 for a 130PS 1.5-litre diesel model in entry-level Active trim. At the top-of-the-range, you'll find the £42,245 225PS hybrid. "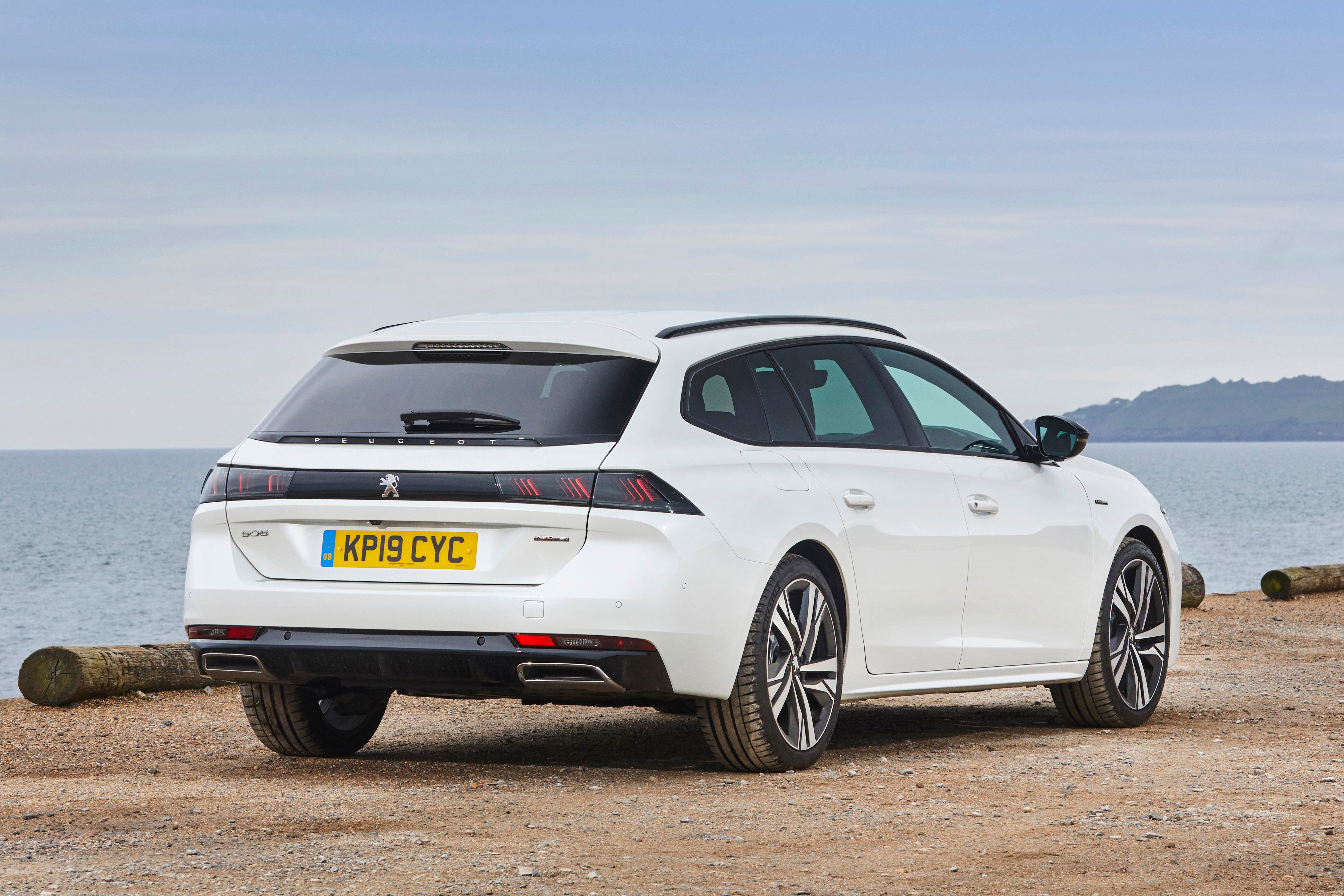 In reality, the sweet spot sits somewhere in the middle of the 508's range in the form of a 163PS diesel in GT Line trim. The mid-range diesel gives you a decent mix of performance and fuel economy, while GT Line trim gets you a subtle body kit and 18-inch alloy wheels that make the most of the 508 SW's pretty looks. They're priced from £34,500 new.
Go second hand, though, and you stand to make some big savings, we found a 2019 508 SW in that specification and with fewer than 8000 miles on the clock for just £22,000.
Is the Peugeot 508 SW right for you?
The Peugeot 508 SW is right for you if you want a car that blends style with practicality. On the outside, it's styling looks more coupe than practical estate car and it feels sporty on the inside too, thanks to its driver-centric design and large infotainment displays. Yet, along with that, you get room for four tall adults and a boot that'll swallow a family's luggage for a fortnight.
Sure, the Peugeot isn't as sporty to drive a BMW but its firm suspension means it handles corners doggedly and all but the basic diesel offers decent performance. The hybrid model is also worth a look if you live in the city. What the 508 offers is genuine desirability that more sensibly styled – and slightly more practical family cars – can't hope to match.
What's the best Peugeot 508 SW model/engine to choose?
The model/engine combination that makes the most sense in the 508 SW is the 163PS diesel in sporty GT Line trim. The 163PS diesel is a well-balanced engine giving you plenty of overtaking performance combined with cheap running costs. Like every model bar the basic diesel, it also comes as standard with an eight-speed automatic gearbox that makes the 508 easy in town and quiet on the motorway.
GT Line trim accentuates the 508 SW's smart looks. You get larger 18-inch alloy wheels and a subtle body kit, while inside there's half (fake) leather upholstery and you get Peugeot's larger 10-inch infotainment screen. GT Line models also get a Sport button which sharpens the car's responses and makes it sound rortier.
What other cars are similar to the Peugeot 508 SW?
The Peugeot 508 SW's sporty styling is a unique selling point when compared to other family estate cars. Okay, so a Skoda Superb Estate and Volkswagen Passat Estate have more room inside, but the Peugeot is still practical enough for most people with room for adults in the back and a big boot. And, while it's not quite as solidly built, the Peugeot's interior drips with cool that's missing from the Skoda and Volkswagen.
Sure, it's not as fun to drive as a Ford Mondeo Estate, but it isn't as dull as ditchwater either and you get a choice of engines that won't cost a fortune to run.
Quality and finish
Peugeot's pushed the boat out to make the 508 SW's interior look and feel posh. You get soft-touch plastics used for most of the dashboard and the tops of the doors, and the 508's cabin gets prettier the further you go up the range.
Active models kick off proceedings, they get carbon effect interior trim, Allure models add more interior lighting – in footwells and storage areas – and swap filament bulbs for bright-shining LEDs, while GT Line cars take a giant step up. They get half leather seat seats, blue mood lighting, contrast stitching in the dashboard, a black roof lining and sporty aluminium pedals. They feel almost identical to top-of-the-range GT models. Want a panoramic glass roof? Well, it's an option across the range.
Hunt around, though, and you'll find things that aren't so pleasing about the 508 SW, such as the low rent interior plastics buried deep in the cabin. They feel at odds with the rest of the Peugeot's interior and are cheaper than you'll find in a BMW or even a mainstream alternative such as the Volkswagen Passat.
Infotainment
The Peugeot 508 SW comes with two huge infotainment screens as standard including a 12.3-inch digital instrument binnacle that replaces analogue dials. It shows off slick animations as you scroll between functions and has clear graphics that make it easy to read.
Along with the digital instrument binnacle, you get a large central touchscreen. Active models have an eight-inch display that has TomTom sat-nav which can route around congestion and warn you about speed cameras. Even with this basic system, you also get Apple CarPlay and Android Auto so you can mirror your smartphone's display on the car's big screen.
Allure models and above get the same functions but on a larger 10-inch screen with a prettier HD display. All models also come with an eight-speaker stereo, while top-of-the-range GTs get an upgraded Focal system. It has ten speakers, a subwoofer and 515W of amplification for powerful sound, if not the clarity you get from the optional Burmester stereo in a Mercedes C-Class Estate.
Space and practicality
The Peugeot 508 SW has plenty of space up front, though the sporty feeling is spoiled a little because you have to raise your seat high to get a clear view of the car's digital dashboard.
On the upside, the 508 SW's flat roofline means you get more rear headroom than in the standard 508 and its larger windows let in more light. Headroom is decent even for tall adults and there's no shortage of knee room. That said, anyone sitting in the middle will feel less comfortable thanks to the perched nature of the centre seat. If you're looking for a car that aces rear-seat space, then you'll be better off with a Skoda Superb.
Fitting a baby seat is also a bit of a pain. The SW's taller roof means you don't have to bend your back to slide the seat into position like you do in the regular 508, but the Isofix mounting points – on both outer rear seats – are hidden deep in the seat cushion behind zipped flaps, making it hard to get the seat locked into position.
On the bright side, all 508s have an air vent for your rear-seat passengers and Allure models and upwards get a rear centre armrest which adds two cup holders and a hatch through to the boot, plus a couple of USB ports so people in the back can keep their phones charged.
And the 508 wins more practicality points when it comes to loading luggage. Lift the boot lid – GT models get an electrically operated boot you can open by waggling a foot under the rear bumper – and it leaves a large opening that makes loading bulky luggage easy, you get a tiny boot lip and a completely flat floor.
The 530-litre boot is large enough to swallow a set of suitcases and folding the back seats down – they split 40/20/40 – means you can fit an adult's bike without having to remove both wheels. You even get somewhere to fold the parcel shelf. Storage spaces are also a mixed bag. Okay, so the front door pockets are large and you get various other cubbies including a lidded holdall under the front centre armrest, but the glovebox is tiny and the pockets in the rear doors are also small.
Charging your phone is also a pain because the 508's USB ports are hidden behind the dashboard, although GT Line models and above get a handy wireless charging pad that's more convenient.
Engines and gearboxes
The Peugeot 508 SW is available with six engines – three diesels, two petrol and a petrol-electric hybrid. We'd avoid the 130PS 1.5-litre entry-level diesel model, which doesn't feel that nippy and is the only model to come fitted with a six-speed manual gearbox as standard.
The 163PS diesel is a lot more like it. It has the urge to get up to speed when you're joining a motorway and, although there is a little bit of rattle under acceleration, the noise fades away at cruising speed.
Want a little more grunt? The 180PS 2.0-litre diesel is also in with a shout and its extra oomph will be welcome if you're overtaking long lines of traffic on A and B roads.
Both the petrol models feel sportier than the diesels. They growl under acceleration – GT Line models and upwards amplify the engine noise through the car's speakers – and feel more responsive when you push hard on the accelerator.
That said, even the 225PS petrol model isn't exactly lightning quick. Its 0-62mph time of 7.4 seconds is a good second slower than a fast hatchback such as a Golf GTI.
The hybrid model is just as quick. Called the Hybrid 225 GT it combines the 180PS 1.6-litre petrol engine with a 110PS electric motor to give a real-world 225PS.
It's a pricey model but makes sense if you often drive in town because it runs on silent electric power up to city speeds and has an electric range of 30 miles, so you can cover a short commute using cheap electric power alone. For the Hybrid to make sense, though, you need somewhere you can charge it at home.
Refinement and noise levels
The Peugeot SW's sleek shape means there's no wind noise to worry about even when you're cruising at motorway speeds and engine noise is also suppressed in all but the basic diesel model. It does without the long-gearing of the eight-speed automatic gearbox and its engine grumbles a little more as a result.
What you will notice in all models is road noise. The Peugeot tends to amplify tyre rumble into the interior – particularly GT Line and GT models that have larger 18-inch wheels – and you also get the occasional thump through the cabin going over large bumps.
Safety equipment
The Peugeot 508 was awarded a five-star crash rating by safety body Euro NCAP when it was evaluated in 2019 and you can expect the SW model to be just as tough.
As you'd imagine, even basic versions come packed full of safety kit including automatic emergency brakes. It's a modern system that can detect pedestrians, cyclists and other vehicles, applying the brakes automatically if it thinks you're going to be involved in an impact.
Lane assist is another standard feature which can steer the car in lane on the motorway and stop you drifting onto the verge. Allure models add a load of other driving aids. These mid-range models can warn you not to pull in front of cars hidden in your blind spot, advise you when you're losing concentration and need to take a break and can read road traffic signs, putting the information upon the car's infotainment screen.
GT models, meanwhile, add active cruise control that can accelerate and brake the car for you to match the speed of other traffic.
Insurance groups and costs
Insurance groups range from 22E for a 130PS diesel model in basic Active trim, to 34E for a hybrid model in a top-of-the-line GT trim.
That's quite high for a mainstream family car, a Volkswagen Passat Estate's insurance ranges from group 15 for the 1.6-litre diesel to group 28 for a powerful 2.0-litre diesel model.
VED
If you're looking for a road-taxing busting family car then it's worth considering the Peugeot 508 Hybrid, it doesn't pay any tax in the first year and will only cost you £140 a year, thereafter.
That said, none of the 508 range comes with a huge tax bill. The low-powered diesel models pay £215 in the first year and £150 thereafter. The more powerful 180PS diesel has a £540 first-year tax bill.
And it's the same story with the petrol models. The 180PS petrol pays £150 in the first year while the 225PS petrol costs £540, both have a £150 annual bill thereafter.
Trim levels and standard equipment
Active models represent the entry point to the Peugeot 508 SW range. Standard kit includes 17-inch alloy wheels, two large infotainment displays with Apple CarPlay and Android Auto, auto lights and wipers and climate control.
Allure models look almost identical on the outside, the only difference is their chrome-trimmed exhaust pipes. Most of the changes happen on the inside where you get a larger central infotainment display – up from eight to ten inches – that includes a reversing camera, part electric adjustment on the driver's seat and additional safety kit including auto-dipping headlights and a traffic sign recognition system.
GT Line is the most popular trim level and gives the 508 SW sporty looks deserving of its stylish design. Along with a subtle body kit, GT Line models get LED front and rear lights, tinted rear windows and 18-inch alloy wheels that fill out the car's arches.
You also get the Driver Sport Pack which adds a Sport setting on the car's drive select. It improves the car's throttle response, adds weight to the steering and makes the engine sound sportier by amplifying its noise through the stereo's speakers.
GT models look just as sporty and add adjustable dampers that let you choose between a soft comfortable ride or a sportier setup for more control in corners. Kit also includes full electrical adjustment on the front seats, a Nappa leather interior and a powerful Focal stereo.
Learn more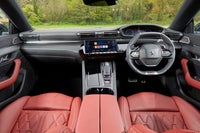 On the inside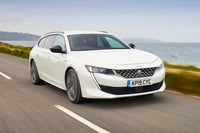 Driving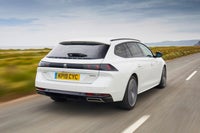 Cost to run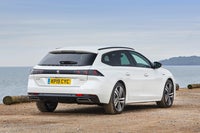 Prices and Specs
Reviews of similar cars
Quality checked, all cars less than 8 years old and warranty included
Looking for other Peugeot cars?
Quality checked, all cars less than 8 years old and warranty included
Keep me updated by email with the latest advice, news and offers from heycar
By submitting, you agree to our
privacy policy
.