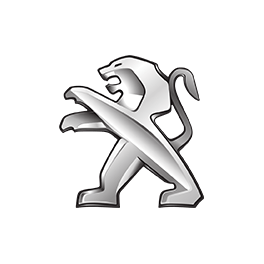 Peugeot Partner Tepee Review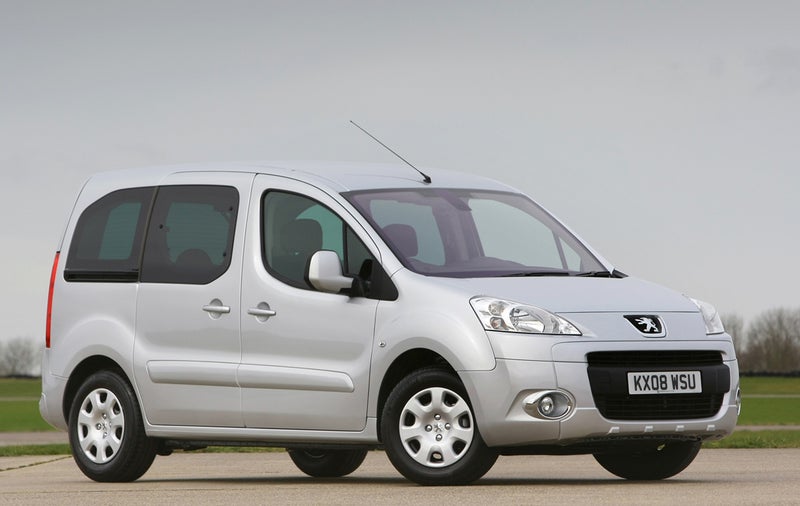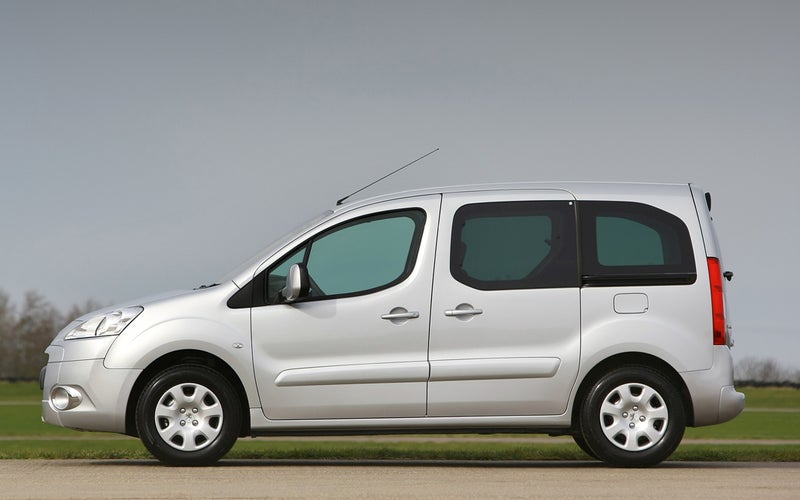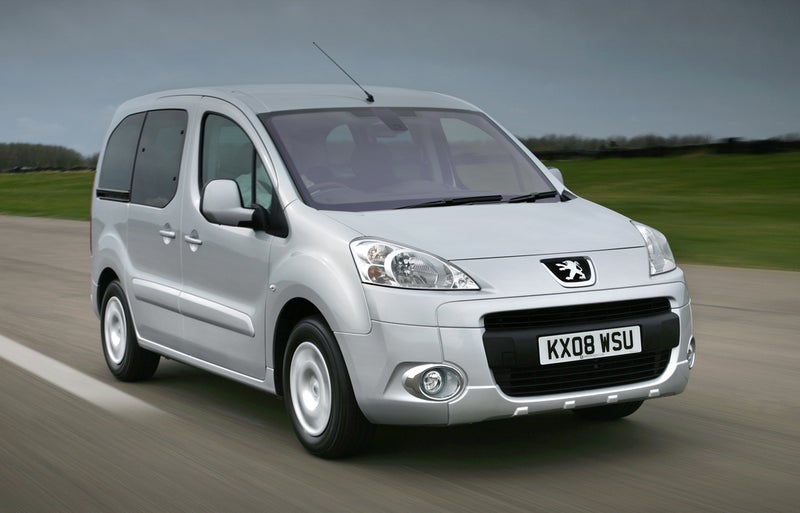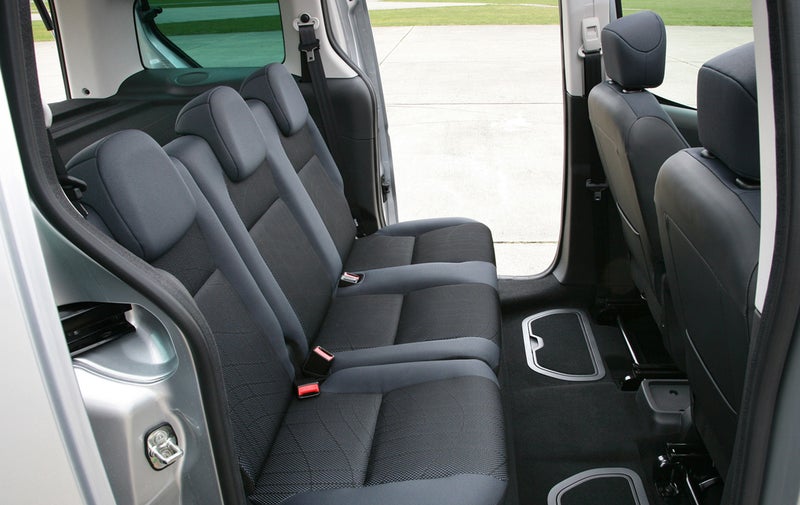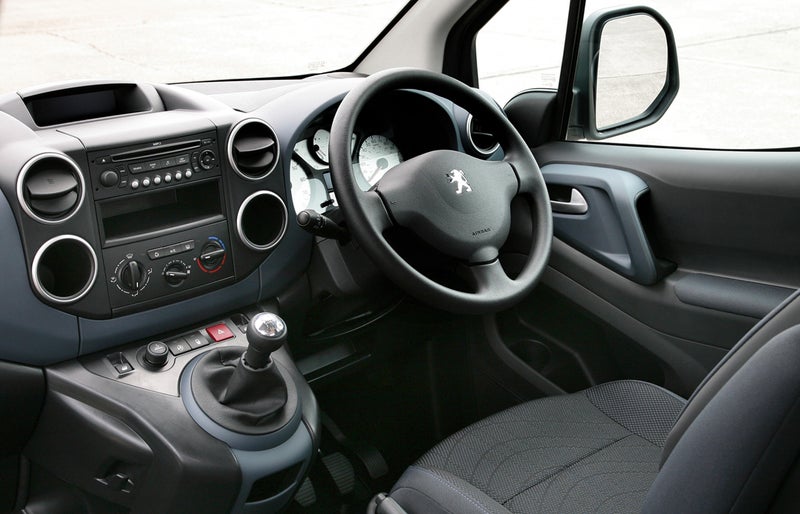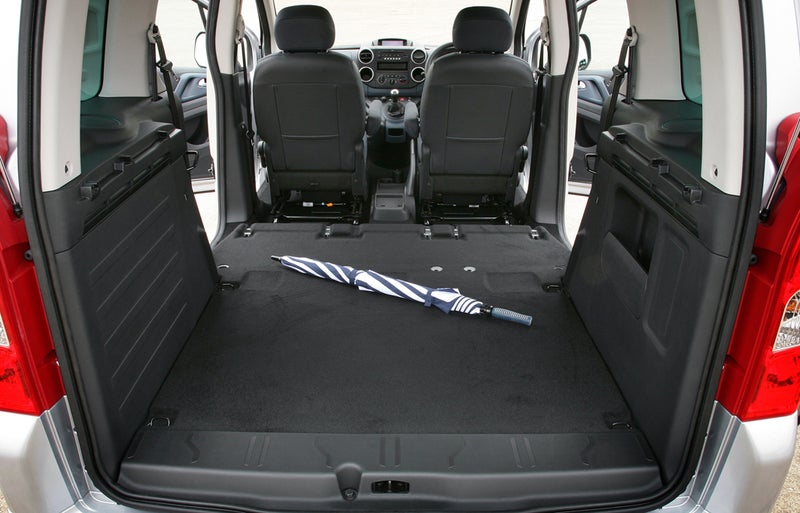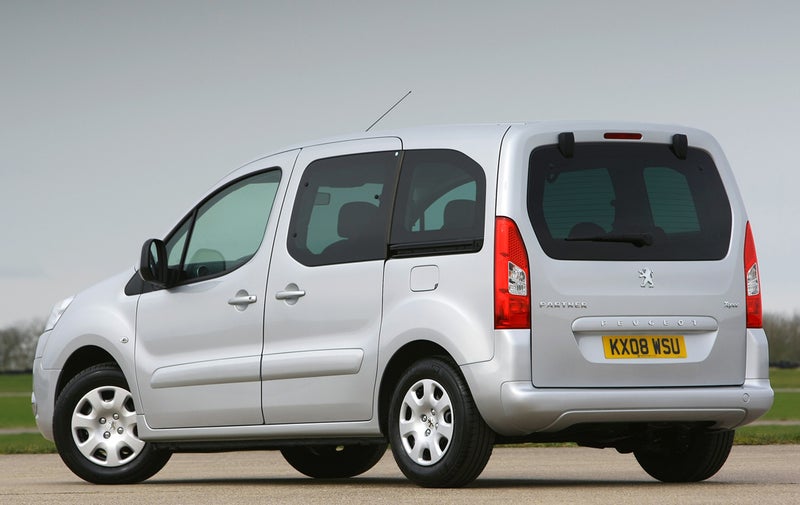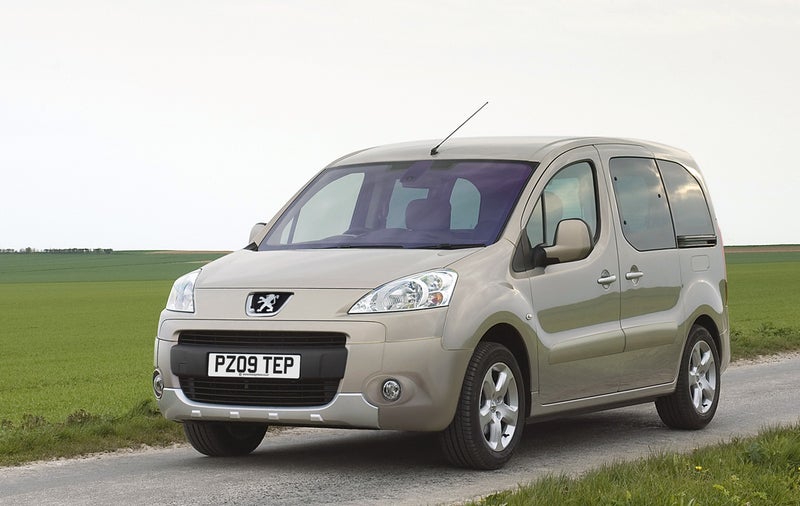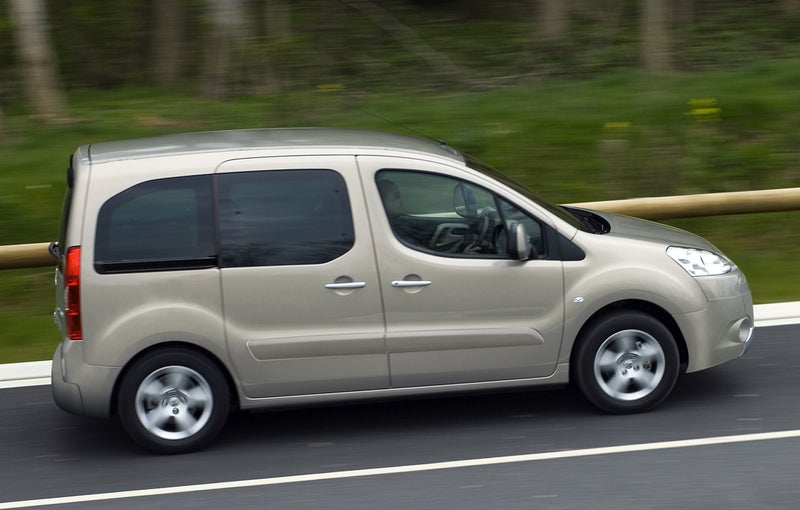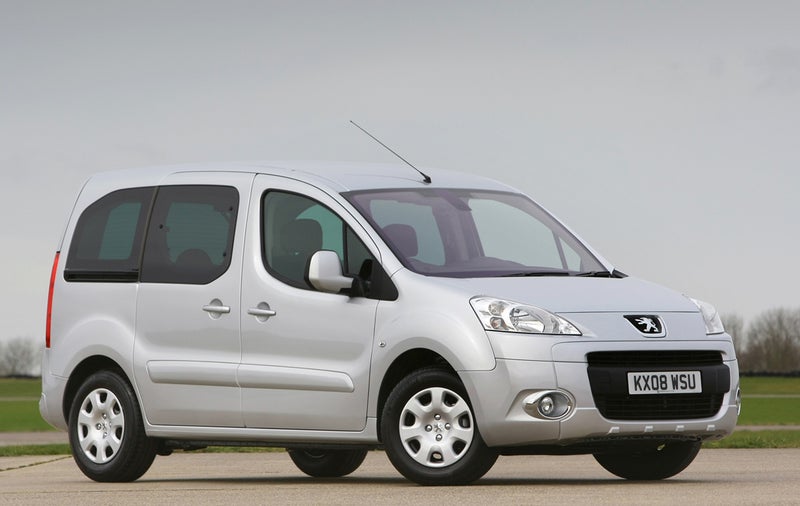 1/9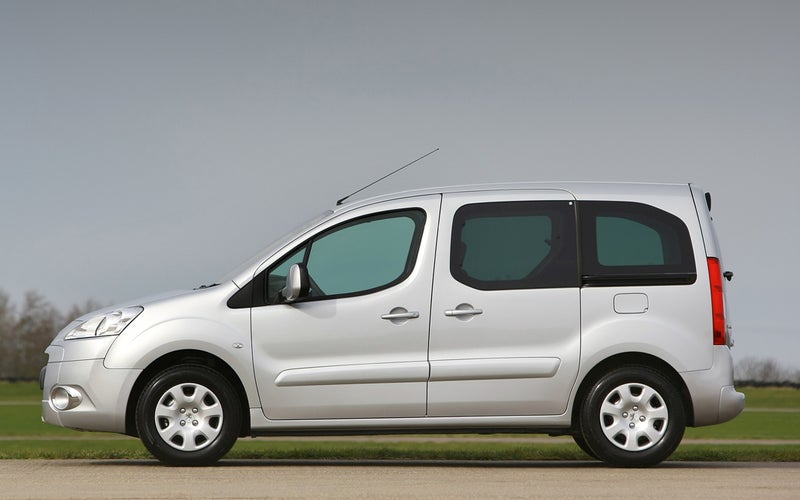 2/9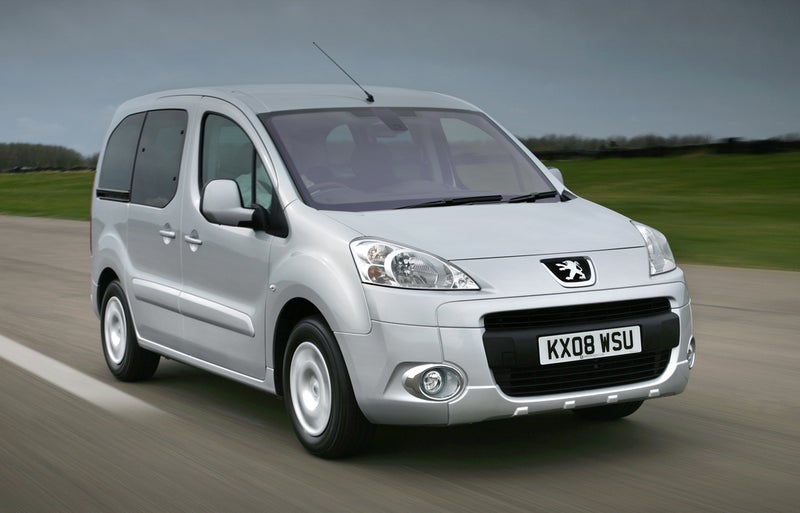 3/9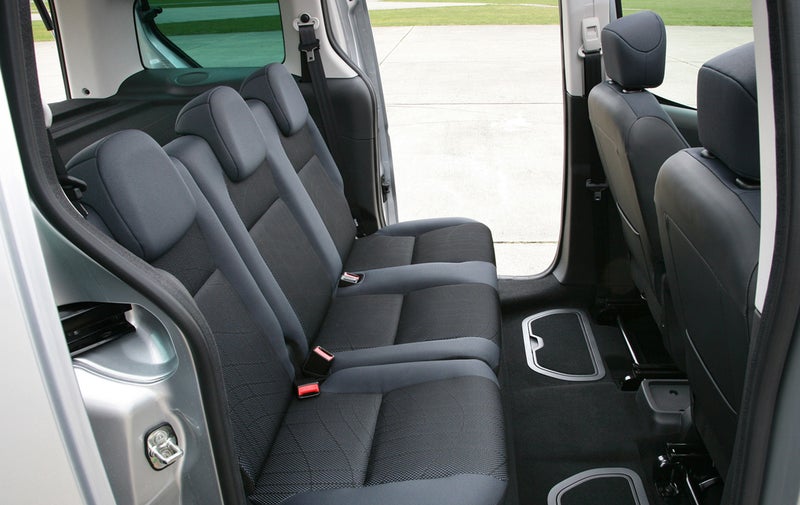 4/9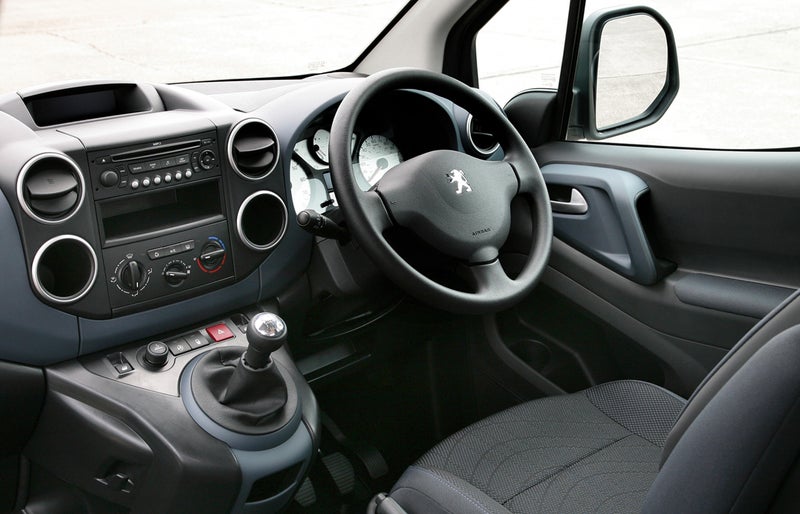 5/9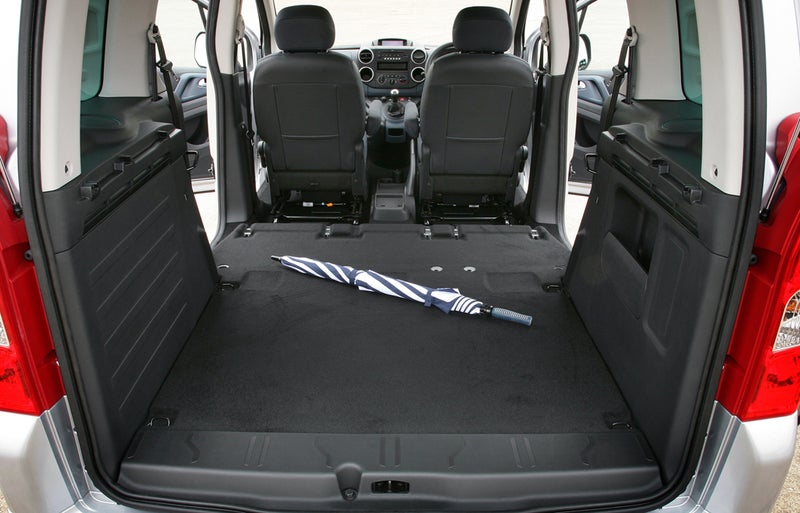 6/9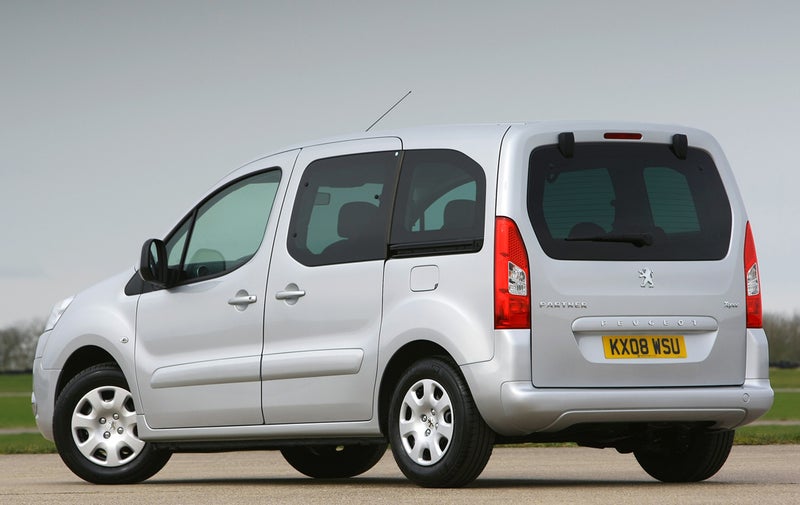 7/9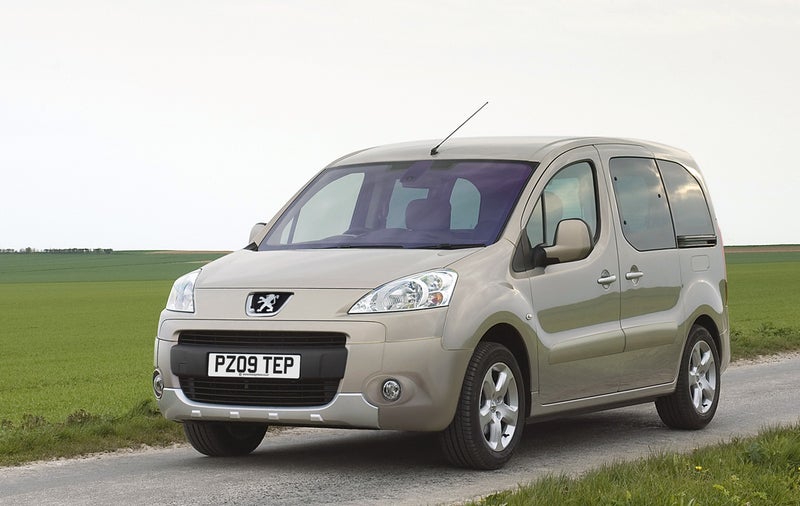 8/9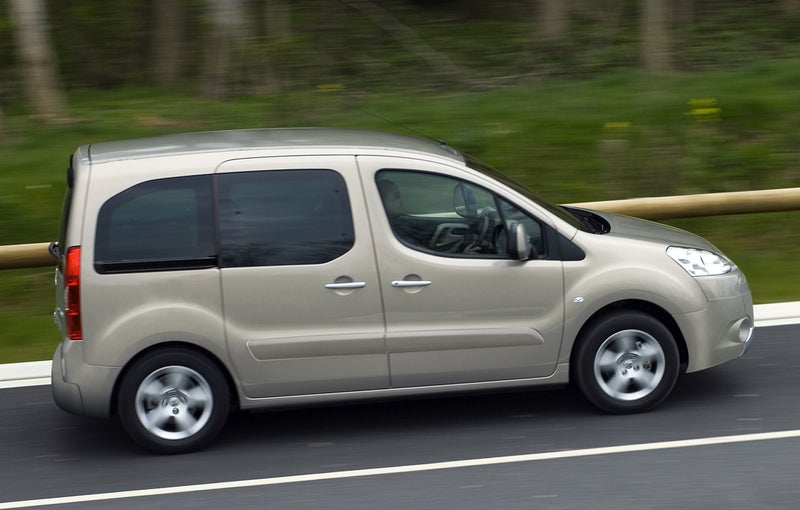 9/9
Launched in 2008

MPV

Petrol, Diesel
Launch year

2008

Body type

MPV

Fuel type

Petrol, Diesel

Written by
heycar editorial team

heycar rating
Practical, good value family transport
Best bits
Huge amount of boot space
Room for three adults in the back
Good value
Not so great
Cheap and hard feeling plastics
Slow engines
Van-like styling
Read by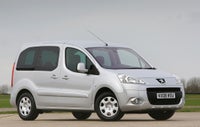 Overall verdict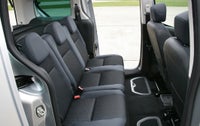 On the inside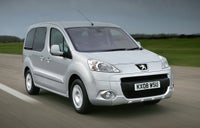 Driving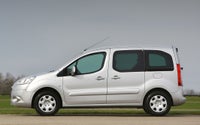 How much does it cost to run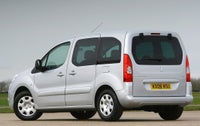 Prices, versions and specification
Overall verdict
"The Peugeot Partner Tepee is proof that finding practical family transport need not be a vastly expensive endeavour."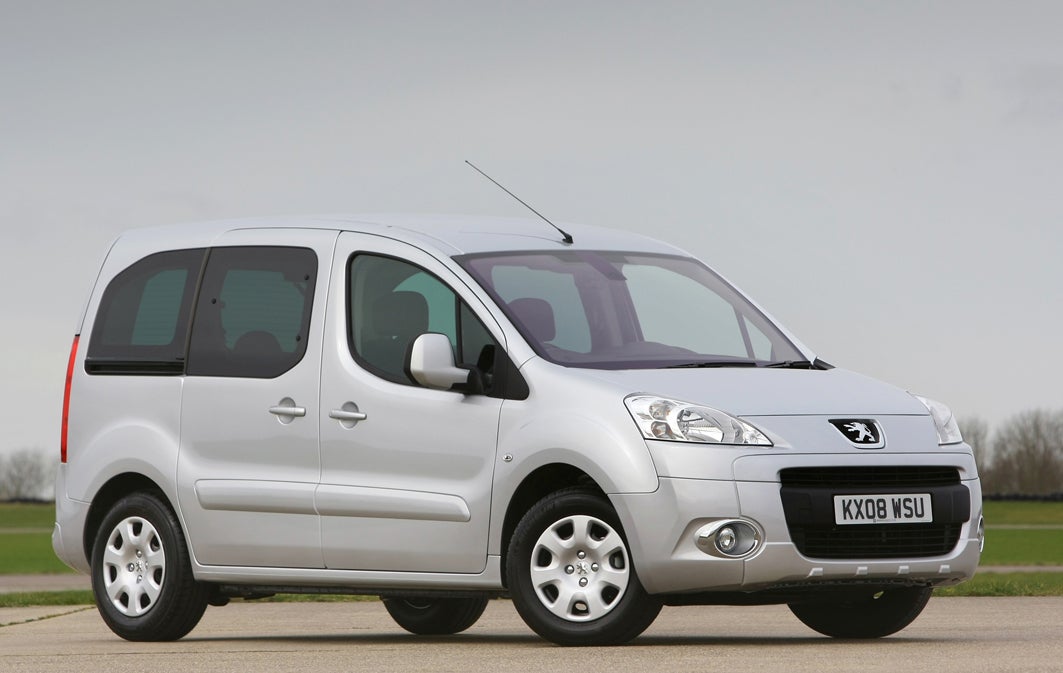 The Partner Tepee shares many elements with a couple of other notable vehicles – the Partner panel van and the Citroen Berlingo Multispace. Despite sharing a basic shape and platform with a van, the Tepee is a remarkably car-like vehicle to drive and was designed to be a people carrier right from the outset. It was on sale from 2008 to 2018 before being replaced by the Peugeot Rifter, a model that continued the van-derived MPV theme.
There is no getting away from the Tepee's van roots, with the boxy styling meaning that it will never win any awards for its looks. However, this upright and even shape has its rewards on the inside, as there is plenty of room for a family and all their junk. The Tepee comes with five seats as standard, while the top trims could be upgraded to seven seaters.
The middle row consists of three individual seats, which can be folded flat to give you a huge amount of storage space. The boot is big enough at 675 litres with five seats in place and this grows to a massive 3000 litres with all the seats dropped. This isn't quite as much as the van on which the Tepee is based, because of the extra space taken by the doors and seats, but it isn't far off.
The van roots are reflected in the materials too, with the plastics around the cabin hard and workmanlike. On the plus side, this means that your kids will have to work even harder to try and break them and will probably still not succeed.
The engine range is biased towards diesels. There were three power outputs in the range, all 1.6-litre engines, with 75PS, 100PS and 120PS on offer. The petrol options are a 98PS 1.6-litre and a 110PS 1.2-litre. The most economical of the lot is the 100PS 1.6-litre diesel, which offers a claimed average economy of 68.9mpg, although that is based on the older NEDC testing regime, so something in the mid-50s is a more realistic expectation. None of the engines are particularly fast though, with 0-62mph not coming in anything quicker than 11.4 seconds.
Despite this lack of pace, the Tepee is accomplished on the road. There is a decent amount of grip and the steering is responsive enough to make cornering at speed and around town that bit easier. There is no getting away from the upright nature, though, and the soft suspension resulting in a bit of body lean if you head through the corners carrying too much speed.
This soft suspension isn't enough to iron out all potholes and bumps, though, and the ride is a little rough over poorer road surfaces. It settles down at motorway speeds though.
There are two trims available, with the two different versions very distinct to one another. The Active is the more road-going of the two, but is relatively basic in what it comes with. The Outdoor is the more rugged, in look and intent – it gets roof bars, underbody protection and raised suspension. It gets more kit on the inside too, though with a touchscreen digital radio, Bluetooth, dual-zone air conditioning and front and rear parking sensors all added.
It might not be the most modern feeling of vehicles, but the Tepee is a fantastically practical way to carry a family and a vast amount of kit.
Comfort and design
"The Partner Tepee's van-like shape helps when it comes to the driving position as you sit up high. This has two benefits – it gives you a good view out to the front and side, but it also makes it that little bit easier to get in and out as you step up rather than sit down into the seats. The rear doors are reminiscent of a van, too – rather than being hinged at the front they are sliding doors. This makes it easier to get children in and out of their car seats, especially in tighter car parking spots where you don't have a half-open door bashing into your back. One downside of the van-doors, though, is that the rear windows don't open all the way."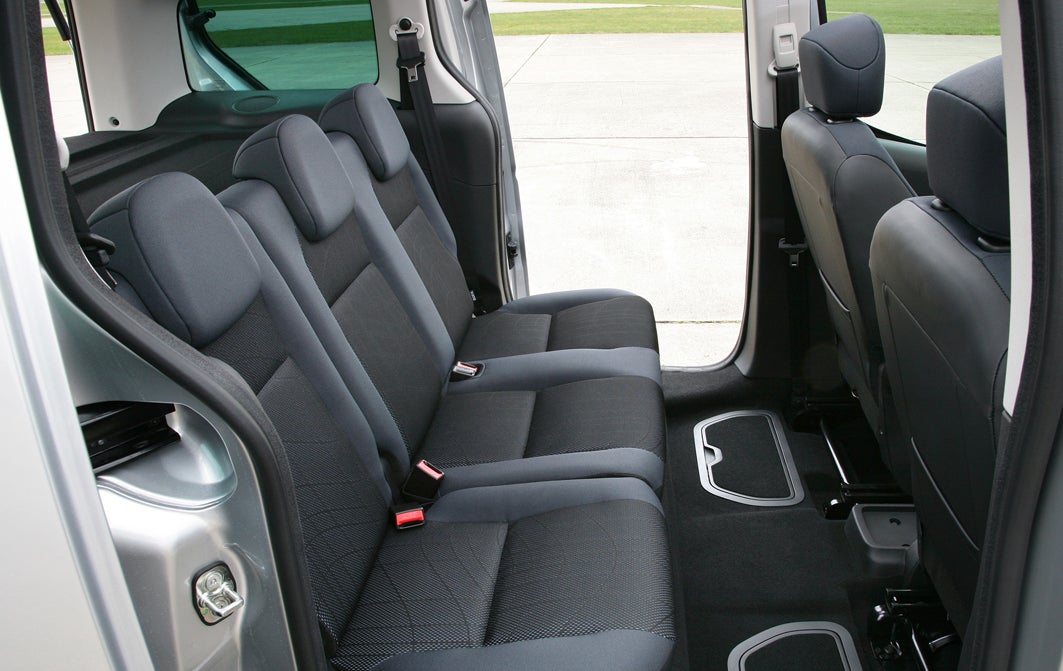 Once you're in, the seats are supportive and comfortable, which is a real bonus on longer trips. The driver's seat can be adjusted for height as well, which means that drivers of different heights will be able to get into a position that suits them.
The rear seats offer a good amount of comfort too. The basic trim gets a 60/40 split rear bench, but the higher trim gets three individual seats, which adds a little more in the way of support and flexibility. The high roof means that there is huge amounts of airy headroom too.
The design is somewhat basic, though, with the dashboard functional and utilitarian rather than luxurious. The slightly high-set gear lever might look a little strange to those more used to a car's cabin, but it is practically positioned and easy to reach without too much effort.
The rest of the dash is clear, with big dials for controlling the temperature and air flow.
Handling and ride quality
"The Partner Tepee isn't the kind of vehicle you buy if you are after an exhilarating driving experience, but its steering is sufficiently reassuring that you can tackle a series of corners at speed. It's quite heavy at higher speeds, as is the case on most vans, which provides a reassuring amount of resistance."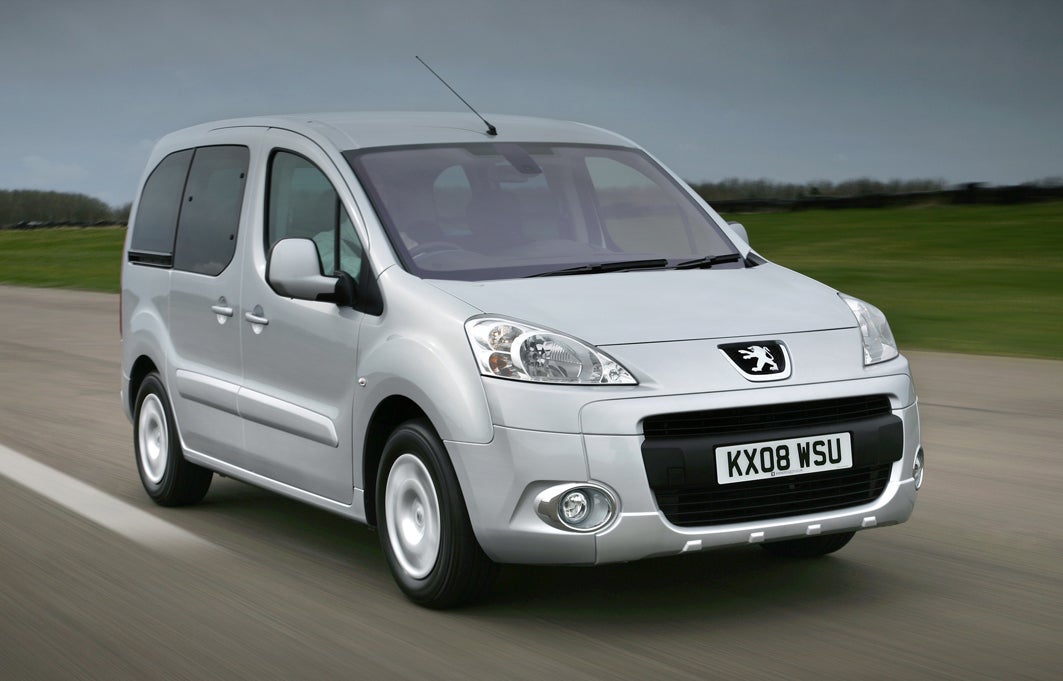 However, whether you would want to is another matter. Because the Partner Tepee is so tall there is inevitably some body roll around the bends. This is slightly more evident on the Outdoor model that has slightly raised suspension. To counter this Peugeot would have had to make the suspension much firmer than it already is, which wouldn't work for family life.
As it is, the suspension is a little rough when it comes to dealing with poorer road surfaces. Potholes and speed bumps send a jolt through the cabin, for example, particularly at lower speeds. On the whole, though, it strikes a decent balance, and it is perfectly happy at faster speeds where it is able to insulate you from the worst of the road surfaces.
There are two different wheel sizes available on the Partner Tepee, but neither are that large as they are either 15-inches on the entry-level model or 16-inches on the higher trim and neither have an impact on the ride as a result.
The model with the raised ride height and underbody cladding should not be viewed as a proper off roader – it only has two-wheel drive for example – but it is capable of dealing with tracks and fields, so should be well up to coping with camping trips if you fancy heading somewhere other than the pristine campsite pitches.
MPG and fuel costs
"The mid-range 100PS 1.6-litre diesel is the model that should prove most economical to run, with a claimed official economy of 68.9mpg. The official figures for all the diesel models are much of a muchness, with them all in the 60s, and the automatic gearbox only penalising you by around 1.5mpg."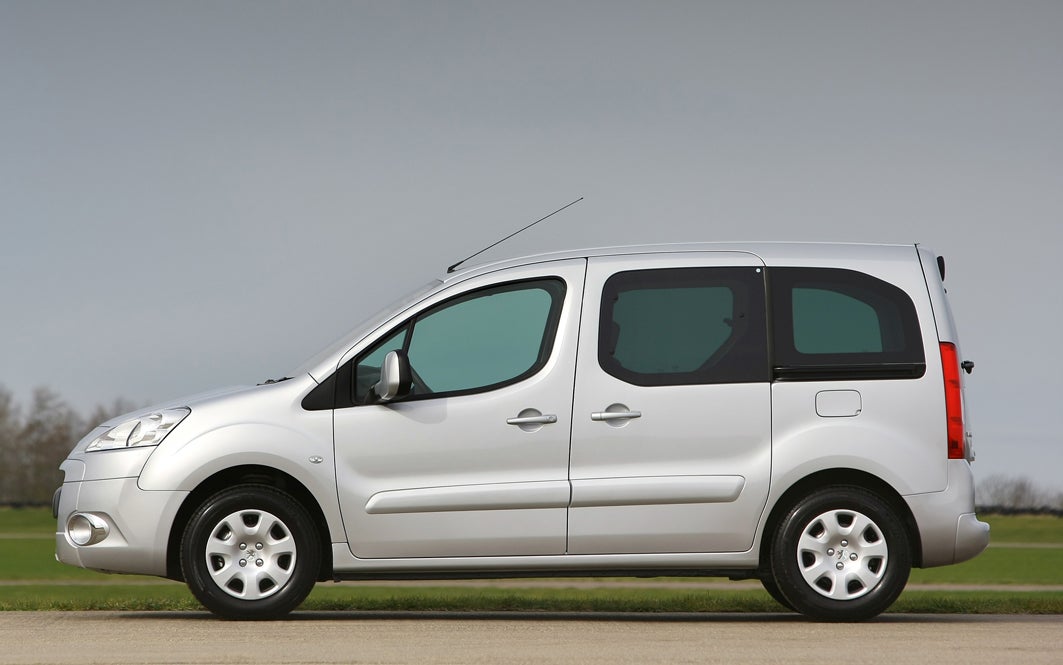 That figure is based on the old NEDC fuel testing scheme that has been replaced, but real-world figures of something in the 50s should still be possible. The petrols are not as impressive, with official figures of 44.1 to 55.4mpg, which is likely to see you get real-world figures in the 30s, especially with a heavy amount of gear on board.
How much should you be paying for a Peugeot Partner Tepee?
"The top-level models of the Partner Tepee could get quite pricey when new, pushing over £21,000, which put them against more sophisticated (but less practical) MPVs."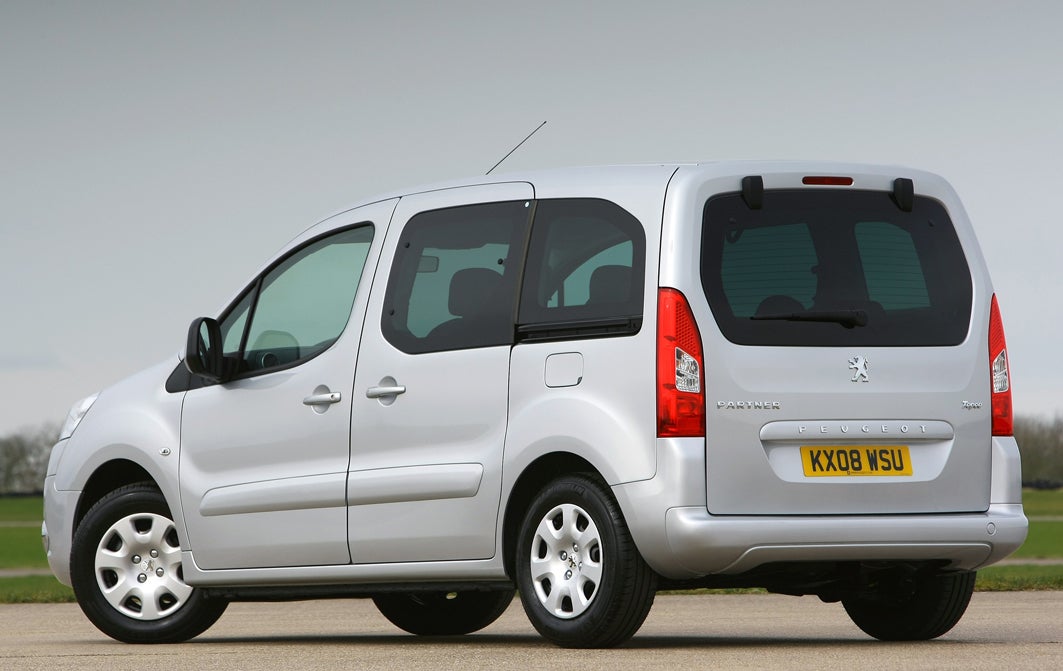 They tend to lose around 50% of their value after about three years, although low mileage models should hold onto a little more. This means that a three-year-old Tepee with average miles should be available around the £10,000 mark.
Their popularity with families means that not many will have been pressed into regular motorway commuting, so low mileage models should be available.
Ready to get your top quality Peugeot Partner Tepee?
All cars come with a warranty
Selected dealers only
All quality checked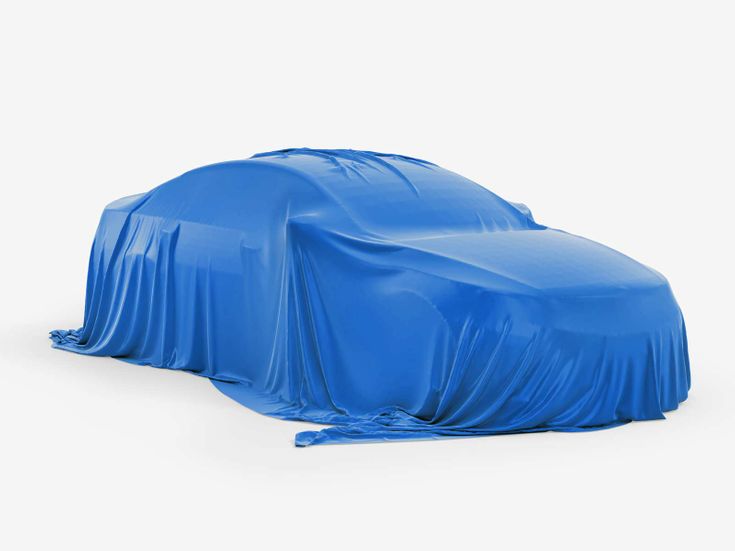 Peugeot Partner Tepee
1.6 e-HDi 92 S 5dr ETG
Bristol Street Motors Ford Bolton

Lancashire, BL1 2HQ
HP: £408.28/mo
Representative example: Contract Length: 36 months, 36 Monthly Payments: £408.28, Customer Deposit: £2,250.00, Total Deposit: £2,250.00, Total Charge For Credit: £1,948.08, Total Amount Payable: £16,948.08, Representative APR: 9.9%, Interest Rate (Fixed): 9.48%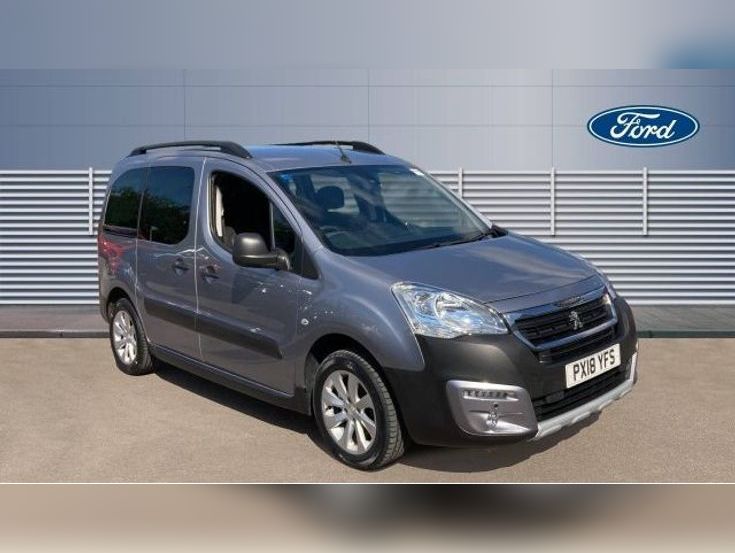 Peugeot Partner Tepee
1.6 BlueHDi 100 Outdoor 5dr
Bristol Street Motors Ford Stoke

Staffordshire, ST44TU
PCP: £333.61/mo
Representative example: Contract Length: 36 months, 35 Monthly Payments: £333.61, Customer Deposit: £2,235.00, Total Deposit: £2,235.00, Optional Final Payment: £3,316.00, Total Charge For Credit: £2,327.35, Total Amount Payable: £17,227.35, Representative APR: 9.9%, Interest Rate (Fixed): 9.48%, Excess Mileage Charge: 4.8ppm, Mileage Per Annum: 10,000
Is the Peugeot Partner Tepee right for you?
Some families just need a vehicle that will carry a lot of stuff, and the Partner Tepee fulfils that brief fantastically. It is unashamed about its van underpinnings and it offers a huge amount of practicality as a result.
It will easily take five adults, thanks to its three individual rear seats, and the huge amount of space means they can all take a decent sized bag for a group holiday away.
The lack of luxury also means that it was never an expensive vehicle, which means that it makes a good value used buy, too.
What's the best Peugeot Partner Tepee model/engine to choose?
The speed and performance difference between the petrol and the diesel engines is negligible enough that it is not worth going for the petrols – the extra economy of the diesels is more in keeping with the sensible nature of the Tepee.
The mid-range, 100PS version is the most economical so shades it as being the pick of the range, although the gap in price between that and the 120PS wasn't huge when it was new, and won't be that big on the used market so the more powerful option is a strong option too.
The Outdoor trim brings more kit and more practicality, so is the one that makes more sense. It's no off roader, but the under-body protection and raised ride height means it will cope better with the occasional track and field excursion that bit happier – perfect for a family camping trip.
What other cars are similar to the Peugeot Partner Tepee?
Quality and finish
Although the cabin isn't a total mirror of the Partner van, it is familiar in its robustness. The materials on the dash are hard and plasticky rather than soft to the touch. Those around the doors are no different, so if you want something that offers comfort and luxury then you are better off looking elsewhere.
The fit and finish is decent and the materials certainly feel like they will take a battering from small hands or larger objects. The plastics might feel scratchy, but they don't feel as though they will break easily.
There are only the two trims, but the higher of the two still adds a few extra touches. These include a leather steering wheel and armrests for both driver and passenger. The Outdoor is also the only one of the two that can come with the 'Zenith' roof, which brings four glass panels in the roof and extra storage for rear passengers.
Infotainment
The basic infotainment offering in the Partner Tepee is simple at best, you get a radio with a CD player and that is about it – there is certainly no screen. However, you do get Bluetooth and a USB connection as standard, so you can make up for the lack of a digital radio by plugging your phone in and using that instead.
The Outdoor model gets a big step up, with a touchscreen infotainment system fitted as standard. This also comes with Bluetooth and USB, but it adds an aux input to this. The screen is a very upright system set high on the dash, which makes it easy to glance at without moving your eyes a long way away from the road.
It doesn't come with satellite navigation, though, this was only offered as an optional extra. The system predated any phone mirroring, though, so Apple Carplay and Android Auto are not offered in any form.
Space and practicality
The Partner Tepee's space is its absolute forte, with vast amounts of room for passengers and their kit.
The tall design of the Tepee means that everyone gets a huge amount of headroom, even if you get the glass roof, while there is loads of room for taller passengers' legs too.
The standard model comes with space for five with a basic bench seat across the back that splits 60/40, but this really doesn't make the most of the Tepee's space. You have to step up to the Outdoor version to get three individual seats that really up the flexibility of the rear and loading bay. The three seats can recline, fold, split and tumble forward. Best of all, though, they can be removed totally. The process for all of this is easy, with a simple lever or a handle.
The Tepee also came with a seven-seat version, but the seats in the back are really only suitable for smaller adults, despite all the headroom. Getting into all five of the rear seats is easy, though, thanks to the sliding rear doors – another feature borrowed from the van version of the Partner.
Unfortunately, the three middle-row seats don't all come with ISOFIX for a child seat – only the outer two seats offer that. Getting a child seat in is fantastically easy, though, thanks again to the higher ride height and the sliding doors.
With all the seats in place, the Tepee has an excellent boot space, with 675 litres of room below the parcel shelf, but this grows to a huge 2650 litres if you fold the second row of seats down fully. If you take those seats out, as you can on the higher trim, then this space grows to a vast and van-like 3000 litres that is easy to get things in and out of thanks to the big boot door and the low loading lip.
This is far bigger than most conventional MPVs, but it is slightly short of the space in the Volkswagen Caddy Maxi Life. However, it is big enough that it's unlikely to make a jot of difference. There is also a wide array of storage – up to 94 litres – in various cubbies around the cabin.
If you need more room you probably need an actual van.
Engines and gearboxes
The Peugeot Partner Tepee engine range has remained largely similar over its lifetime, with a selection of 1.6-litre diesels and a couple of petrols the main options.
The diesels have consisted of a 75PS, 100PS and 120PS 1.6-litre, although the lower powered option was dropped from the range towards the end of the Tepee's life. This is no bad thing as the other two versions were the better choice. The 100PS is the best all-rounder of the range, with a strong economy but compelling enough performance thanks to 254Nm of torque at just 1750rpm.
This means that it shouldn't have any issues with hills when you're headed off on that family holiday with five adults and all their kit in the back.
If you want to strap a towbar on the back then the 120PS version's 300Nm of torque will prove alluring. It's worth stating that none of these engines are fast, though, with the 120PS diesel the quickest of all to 62mph and it still takes 11.4 seconds. That torque means it feels a little quicker than that when at lower speeds, but it's still no performance car.
The petrols are a 98PS 1.6-litre that feels underpowered and, with just 152Nm of torque, it struggles with hills and you need to change gear regularly to get it to respond.
The majority of the range comes with a five-speed manual gearbox, although the 120PS diesel model gets a smooth six-speed 'box. There is also a six-speed automated manual gearbox that is not as smooth as the more modern automatic options but doesn't impact majorly on economy.
Refinement and noise levels
Vans are not renowned for their hushed driving experience and the Partner Tepee has to work very hard to bring its cabin environment up to car-like levels. It does a really good job but helped by all the extra insulation and sound deadening provided by the seats and interior fittings that it provides over its commercial vehicle cousin.
It is happiest on the motorway where it settles down to a relaxed cruise. Wind and road noise are inevitable given the large mirrors and the upright styling, but the engines are unobtrusive. The 120PS 1.6-litre diesel's six-speed gearbox helps on this front as it means it sits at slightly lower revs while cruising at motorway speeds.
At lower speeds it is a little gruff and there is a bit of vibration that makes it through to the cabin, particularly through the pedals, but it is far from van levels. The petrol engine is smoother and quieter, although the lower powered version will get a lot noisier at times as you have to work the gears and rev it hard to get it to deal with hills when there is a heavy load on board.
Safety equipment
The Peugeot Partner Tepee wasn't tested directly by Euro NCAP, but its Citroen Berlingo equivalent, the Multispace, was and the two are practically identical bar the badges.
This test took place in 2014 and it resulted in a three-star score, which wasn't great, especially when you consider that the tests have got stricter since then. The lack of safety equipment was the main reason for the poor score, as it managed just 48% in that category. There is no standard-fit autonomous emergency braking or lane assist – just ESC anti-skid control and a seatbelt reminder.
It didn't do wonderfully well in the adult occupant test either, with a score of only 56%. It was marked down for its driver protection in particular.
You get two front airbags as standard, although the top-level models get side and curtain 'bags included too. An active city brake is available, although only as an option so many used examples won't have it.
Front and rear parking sensors are another thing offered on the top trims, while a parking camera is another possible added extra. All models get a standard size spare wheel.
Insurance groups and costs
The basic model of Partner Tepee is the one to go for if you want to keep insurance costs down – it sits in group 10E, with it going up a group or two for pretty much every step up the range you take. The pick of the range, the Outdoor with the 100PS 1.6-litre diesel, sits in group 15E while the 120PS model is in group 18E.
VED car tax
Having been on sale from 2008 to 2018, the Partner Tepee straddles different tax systems. The later models, from April 2017 onwards, qualify for the flat rate of VED, but those before will be taxed based on their CO2 emissions.
So long as you avoid the entry-level petrol models then the Partner Tepee sits in relatively low CO2 groups, which keeps tax at a manageable level.
Trim levels and standard equipment
The basic nature of the entry-level trim means that it's hard to recommend – the lack of airbags, basic stereo and bench rear seat are not great. The top trim makes the most of the Partner Tepee's practicality and make it more of a family vehicle. There might have been a tricky financial decision to make when buying brand new, but as the Tepee ages the gap should narrow and make it a more compelling purchase.
The 100PS 1.6-litre diesel is the best all round option, although the 120PS's extra gear makes it the more composed motorway cruiser. Either are a better bet than the petrol models.
Learn more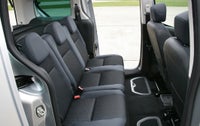 On the inside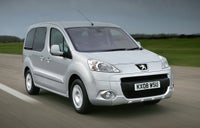 Driving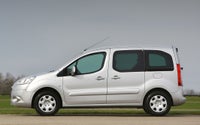 How much does it cost to run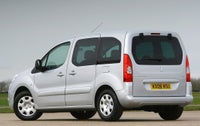 Prices, versions and specification
Reviews of similar cars
Quality checked, all cars less than 8 years old and warranty included
Looking for other Peugeot cars?
Quality checked, all cars less than 8 years old and warranty included
Keep me updated by email with the latest advice, news and offers from heycar
By submitting, you agree to our
privacy policy
.