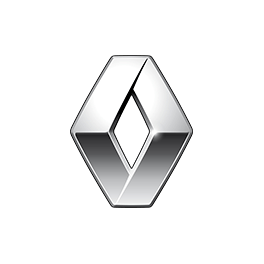 Renault Megane Sport Tourer Review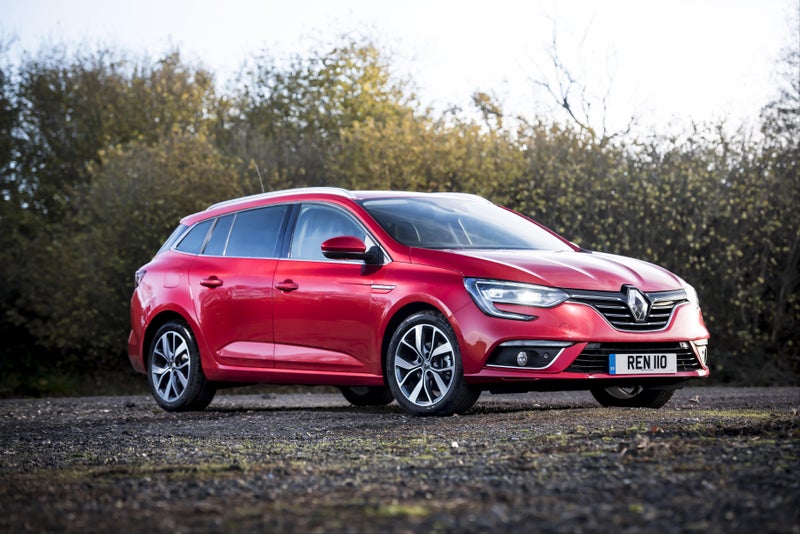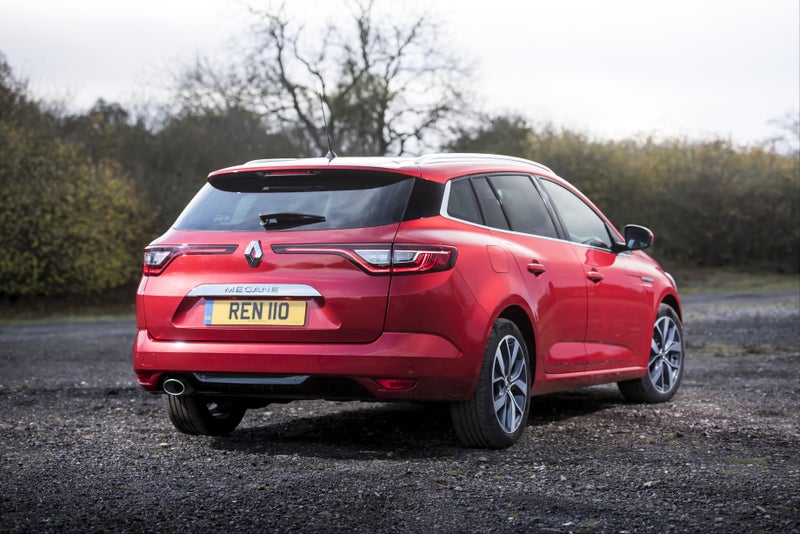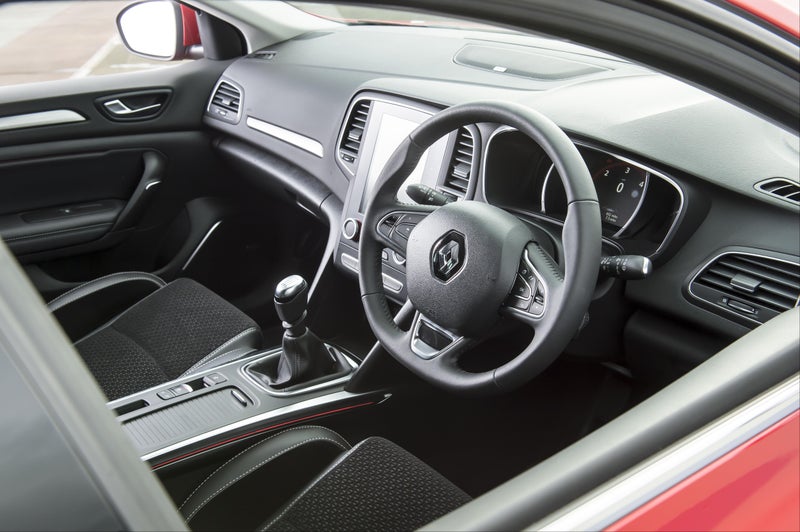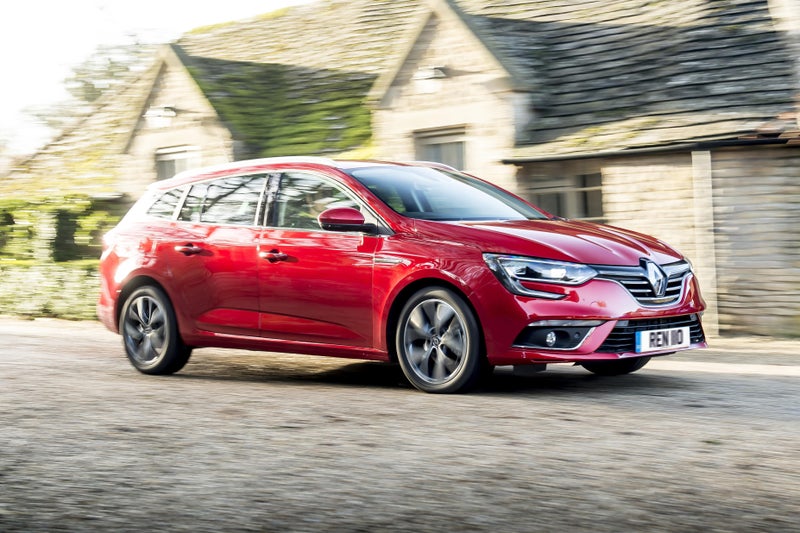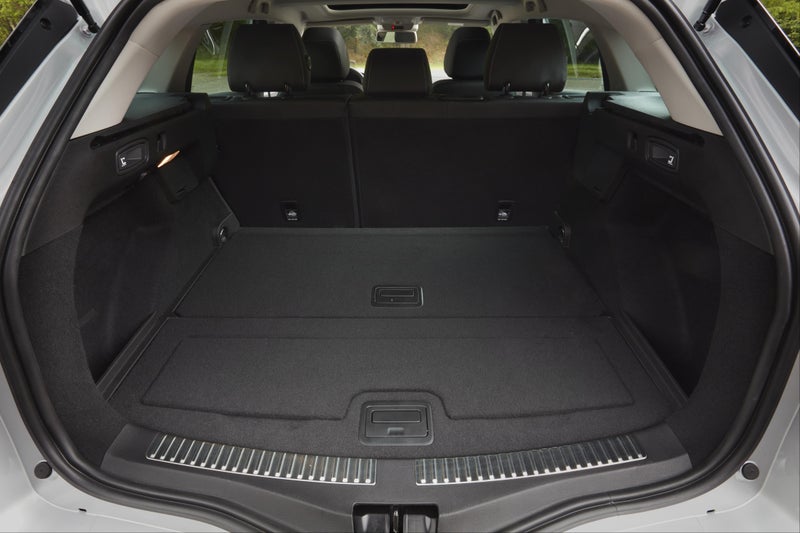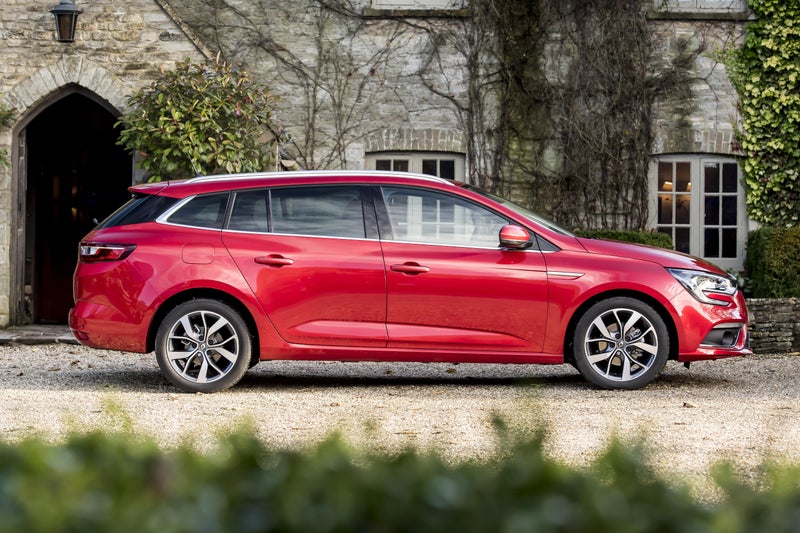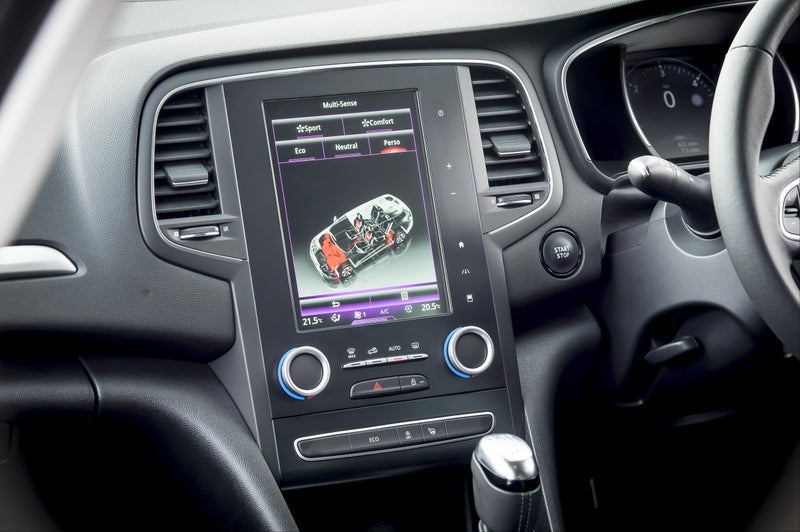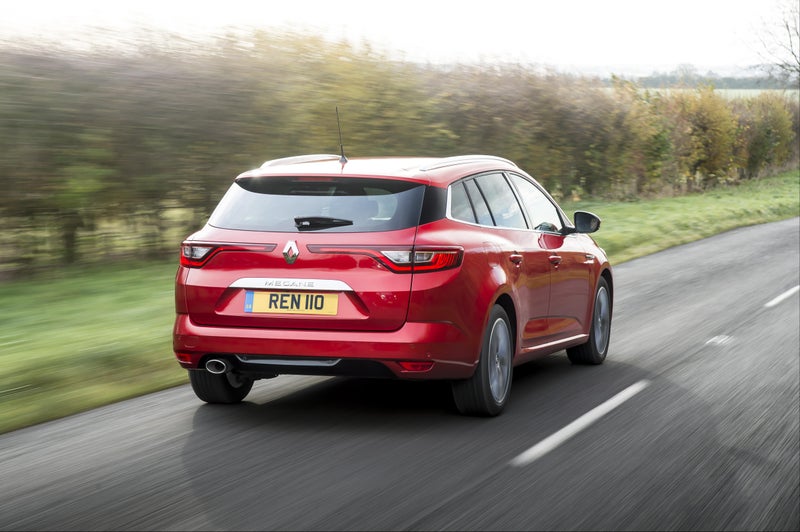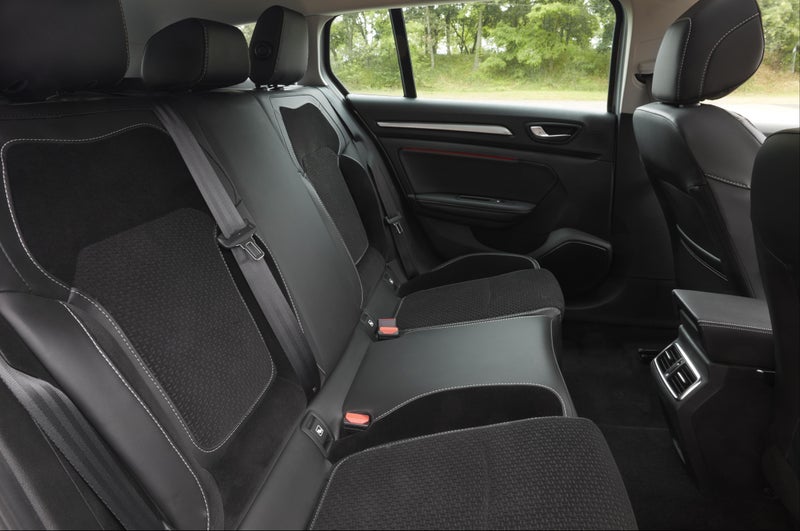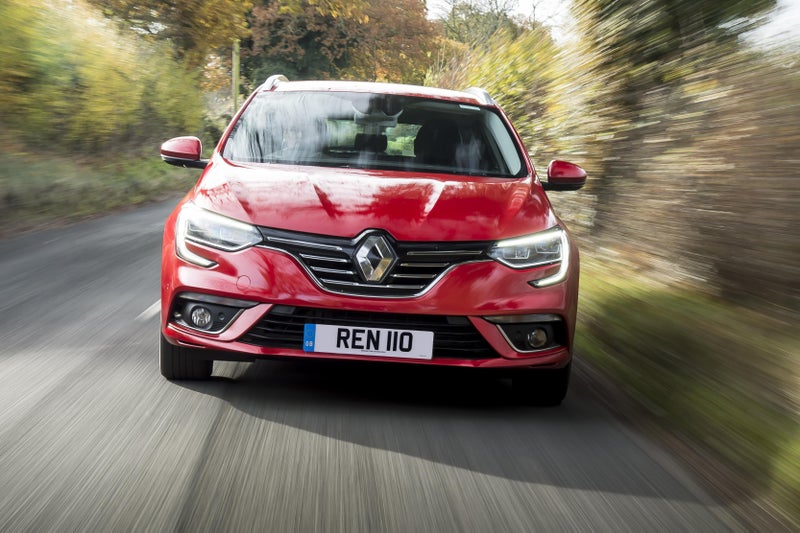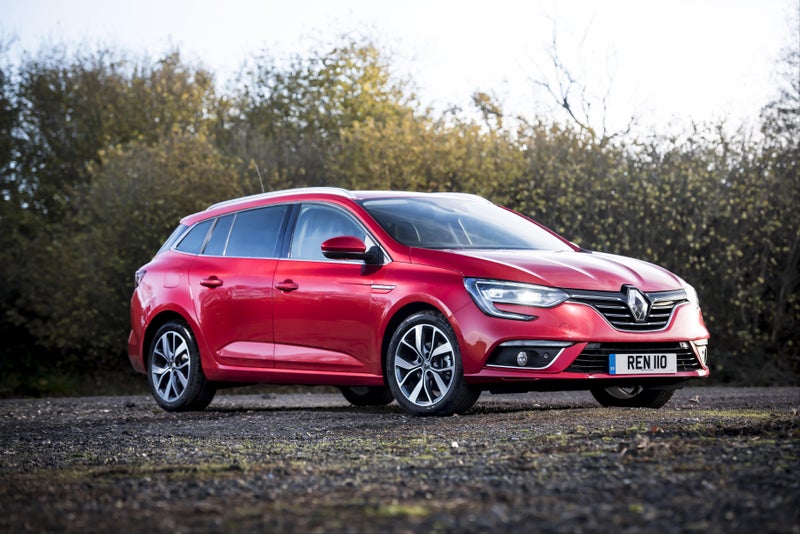 1/10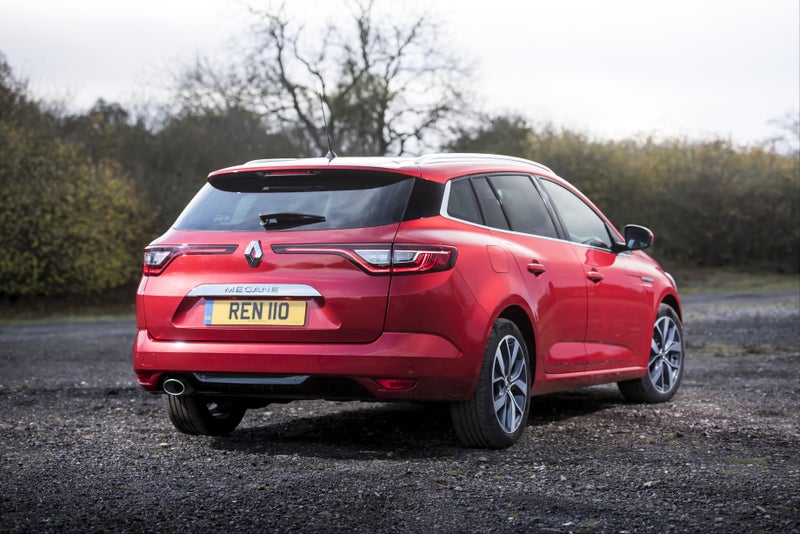 2/10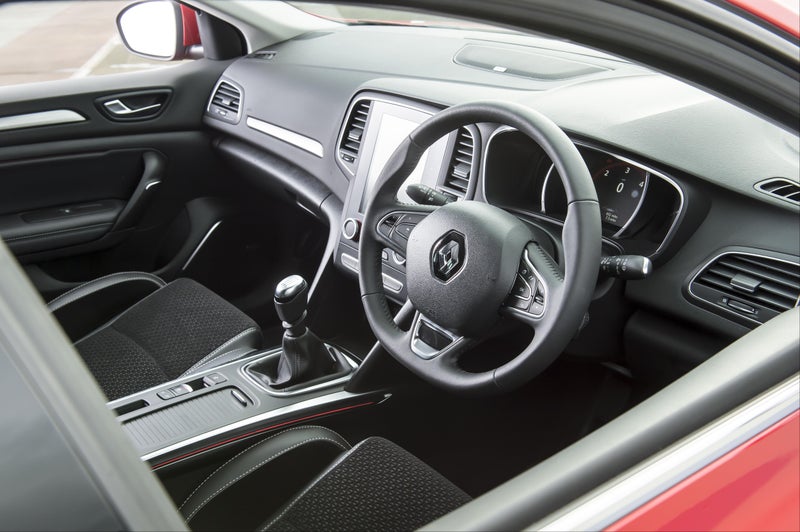 3/10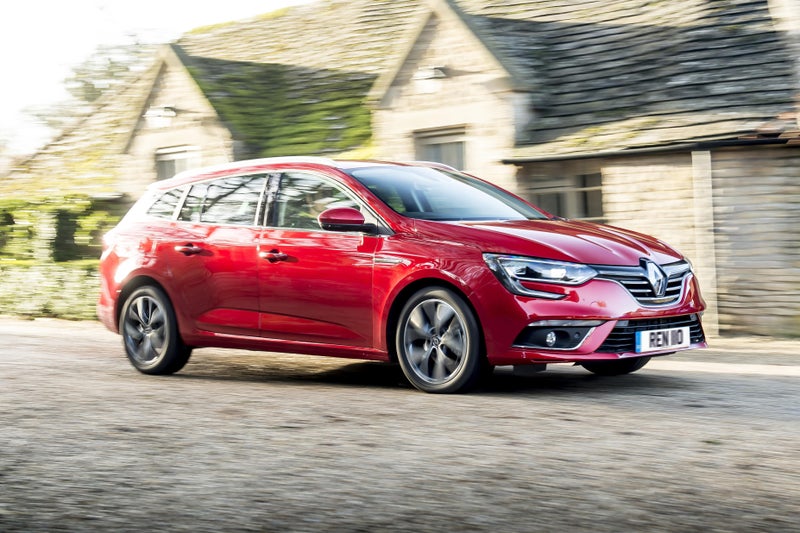 4/10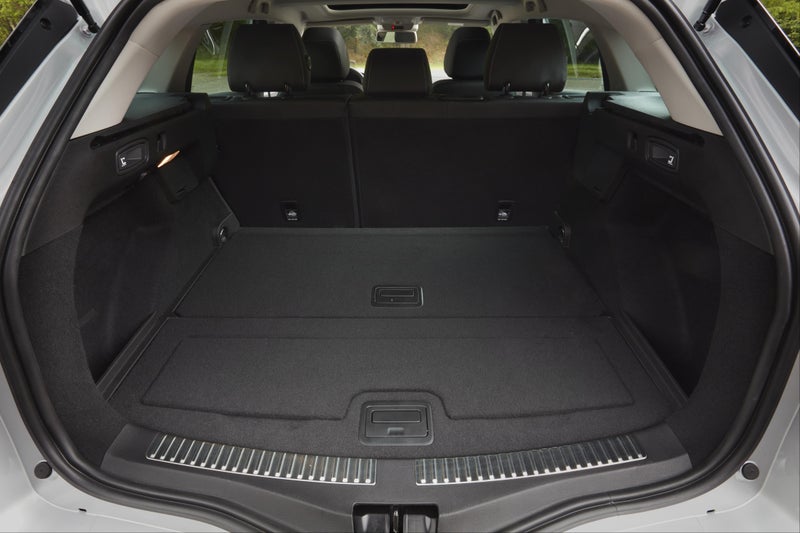 5/10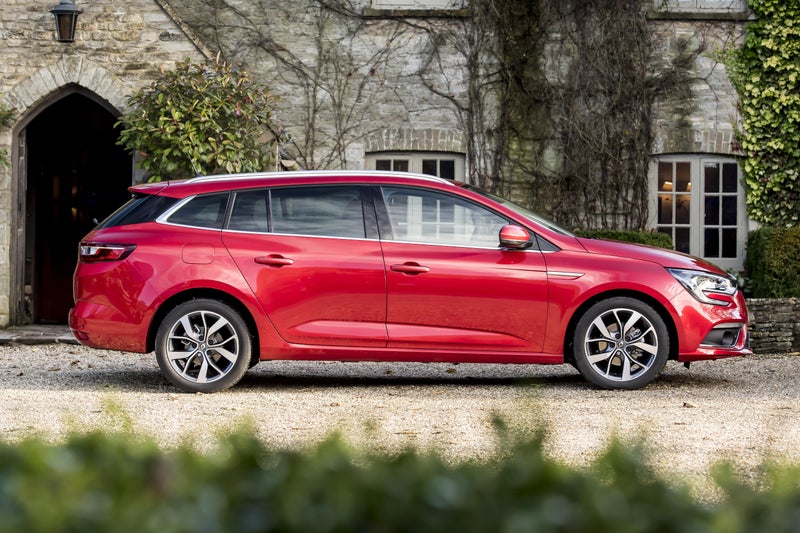 6/10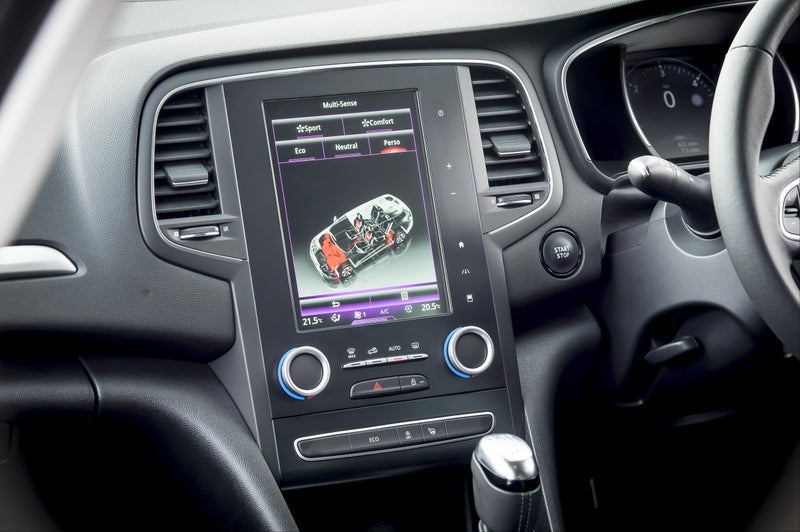 7/10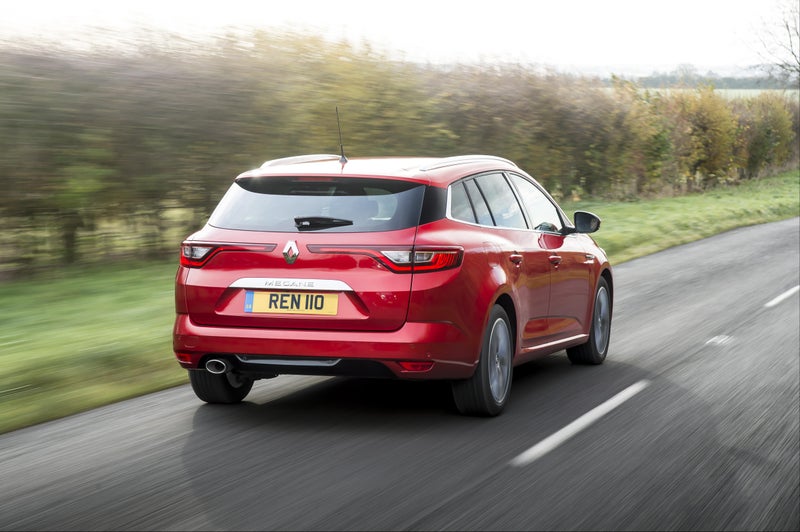 8/10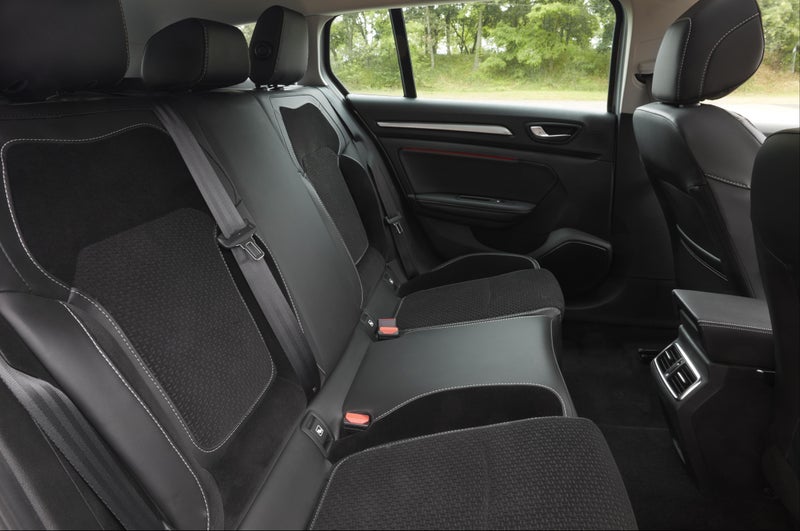 9/10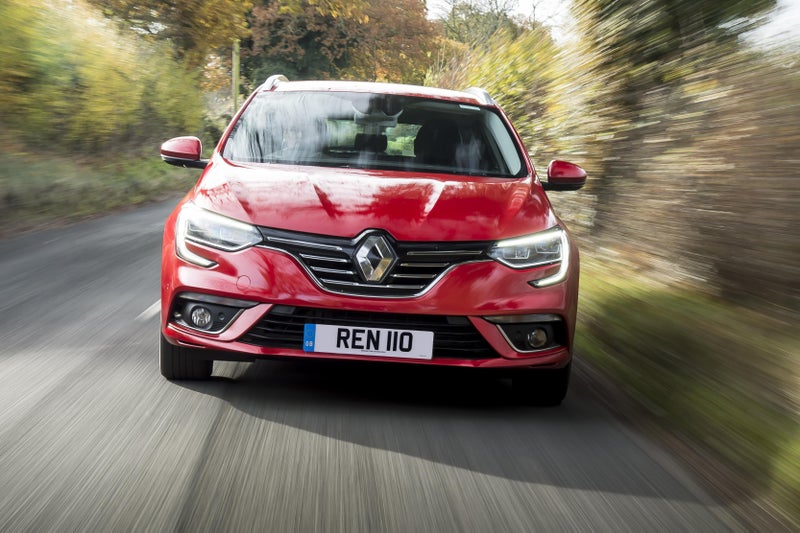 10/10

heycar rating
"The French word for estate"
Launched: 2016

Estate

Petrol, Diesel
Quick overview
Pros
Attractive exterior design
Good quality cabin
Strong standard specification
Cons
Lack of engine choice
Compromised rear seat space
Average driving experience
Read by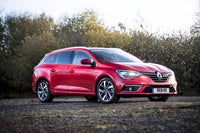 Overall verdict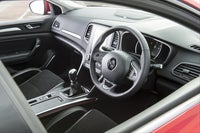 On the inside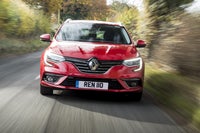 Driving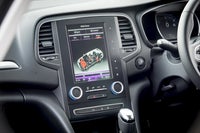 Cost to run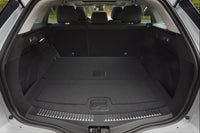 Prices and Specs
Overall verdict
"The Megane Sport Tourer is an appealing car in many way. It's one of the more attractive cars in the class, it has a comfortable and well-equipped cabin and offers low running costs. Yet it has one of the smallest boots in the segment and its rear accommodation is a little cramped for taller adults, and the engine range is surprisingly small. These may be relatively small demerits, but in a market where the competition is so strong it leaves the Sport Tourer well down the list."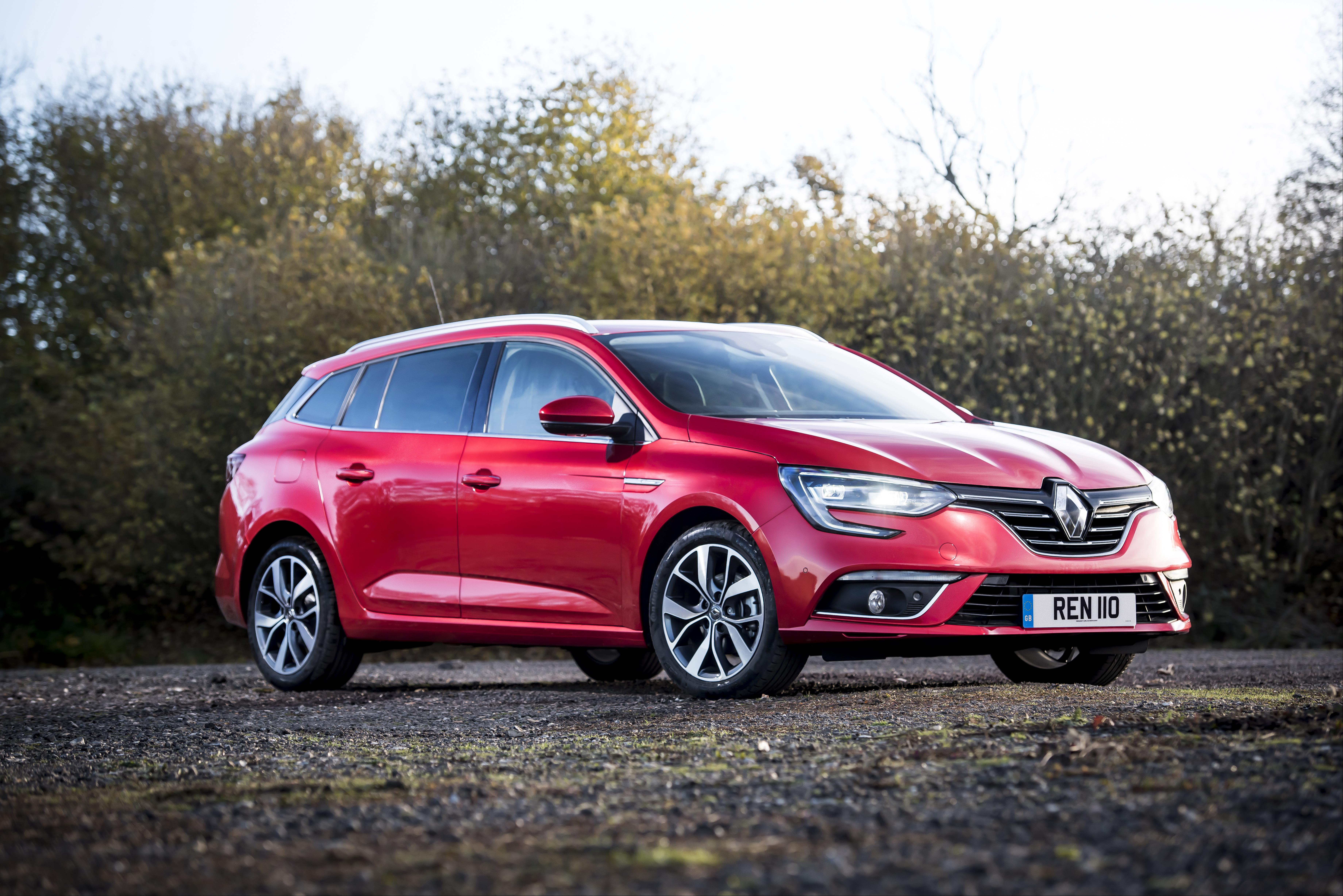 Renault's Megane has been a significant fixture in the compact car segment since the 1990s, and more often than not it has brought a sense of style to a sector which is frequently filled with lookalikes. The estate version - usually dubbed Sport Tourer - aims to keep the distinctive appearance while adding an extra layer of practicality for those who need more space.
You'd have to say that they've certainly succeeded on the first point. The Renault Megane hatchback is quite an eye-catching car, and even though adding an estate tailgate at the rear doesn't generally result in a wildly attractive end product, the Megane Sport Tourer remains quite a handsome thing.
The bold front end and the sculpted bonnet give it presence, and the swoop of the rear wings into the back end provide some extra interest. It's a good thing that Renault has gone to this much effort for those of us who need an estate but don't necessarily want it to look like one.
On the inside you'll find the interior and dashboard carried over largely unchanged from the hatchback. That means a quite plain but sensible layout with good quality materials and a solid feel. It also means that, if you go for a higher-spec version or choose it as an option, you have Renault's 8.7-inch infotainment system with its portrait screen, one of only a handful of cars that have this arrangement. It's not a perfect system, but it has lots of functions and responds well to user inputs.
As for the space itself in here, front seat passengers are well catered for in terms of head and legroom, but the room for passengers in the rear is less impressive, although legroom is good, headroom is compromised so that taller adults will find it is less than comfortable.
The news is better in the boot, where the typical estate rear means a nice, large area that can swallow a good deal of luggage. However, look closely at the numbers and the Megane Sport Tourer's boot is actually a little smaller than the key rivals, never mind the biggest cars in the class like the Peugeot 308 SW and Skoda Octavia. This puts a dent in the Sport Tourer's credentials as a useful estate.
Like the hatchback, the Megane Sport Tourer has a small engine range - just a single petrol or diesel option, with two additional versions of these engines having been dropped from the range in 2018.
The petrol is a 1.3-litre turbocharged unit offering 140PS and 240Nm of torque, so despite its size it manages to offer useful performance alongside strong economy. The diesel option is a 1.5-litre unit also seen in several Nissan vehicles, and although it has only 115PS it has more torque than the petrol with 260Nm. It's less refined than the petrol, creating more vibration and noise and offers less performance, but it counters this with superior fuel consumption.
The Megane Sport Tourer makes quite a strong style statement and has a smart cabin too, but it also comes with several compromises that make it hard to recommend over several of its rivals. The space in the back seats and the boot is bettered elsewhere, the limited engine range will put off some buyers and it's not the most fun to drive or the most comfortable either.
Comfort and design
"There's plenty of good news right from the off when you step into the Megane Sport Tourer's cabin. It might stick with the safe approach of dark grey and black colours all over the place, but it is an attractive cabin - particularly with the large portrait infotainment screen where specified, which gives it the feel of a more expensive car."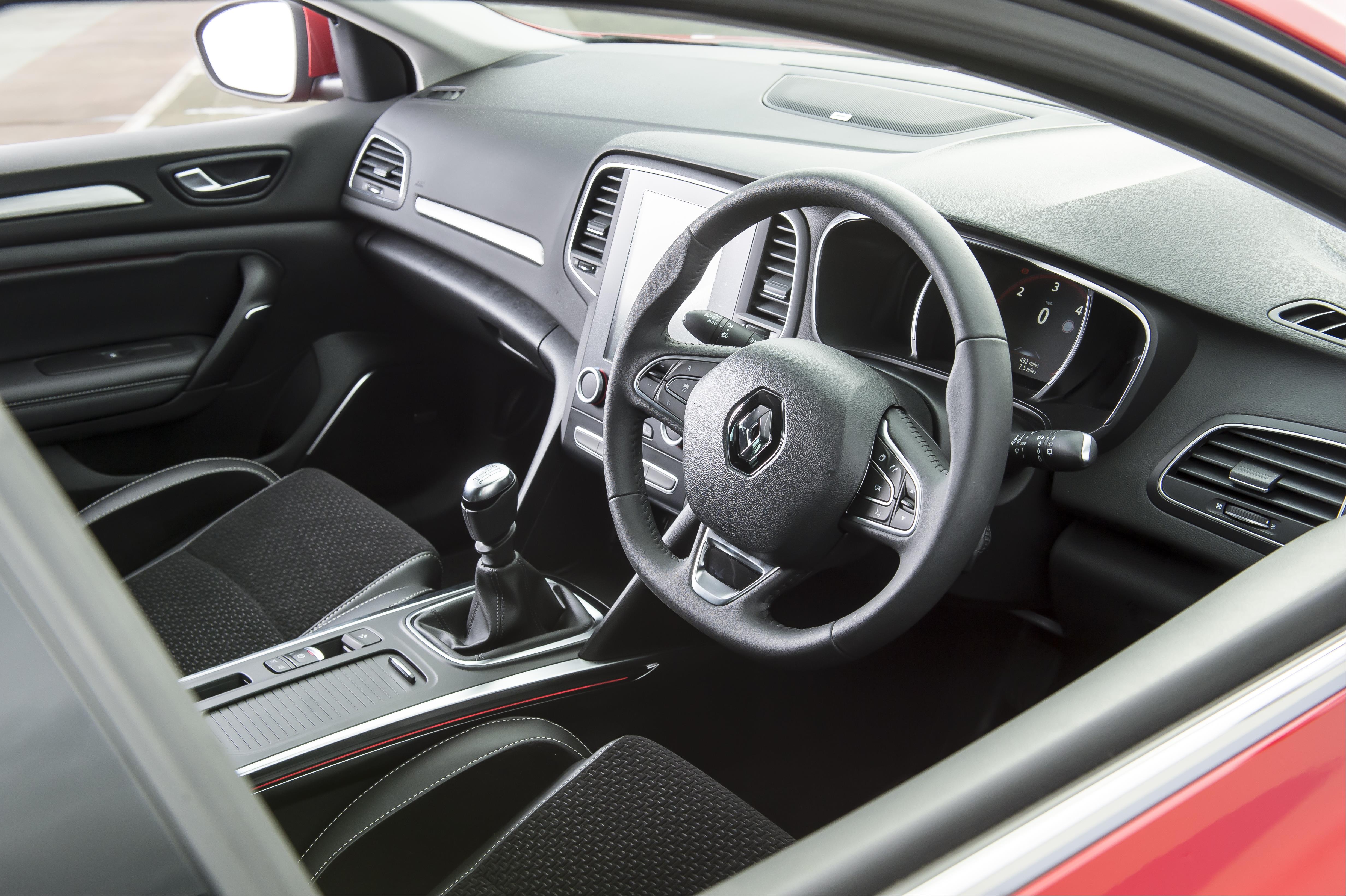 Getting comfortable should be easy for all sizes and shapes of driver, thanks to a large range of adjustment in the steering wheel and the driver's seat. Both front seat occupants have both height adjustment and lumbar support as standard on all models, which is rare for a car at this price point.
It's also a relatively easy cabin to get the hang of - with the possible exception of the infotainment system depending on which version you have - because it avoids crowding every surface with buttons. The standard instrument display is simple and easy to read, while the upgraded digital display can show more information without being distracting.
It also avoids the issue of having a dashboard that towers over the driver. It's not too bulky and allows a decent view across it and over the bonnet. Visibility in general is good too, although at the rear the pillars are relatively thick, which does hamper your view when pulling out or joining a motorway.
Handling and ride quality
"Renault has enjoyed a great deal of success with its high-performance Renaultsport models in providing an exciting driving experience without too much sacrifice in terms of ride comfort, but anyone hoping for a flavour of this in the regular Sport Tourer may be a little disappointed."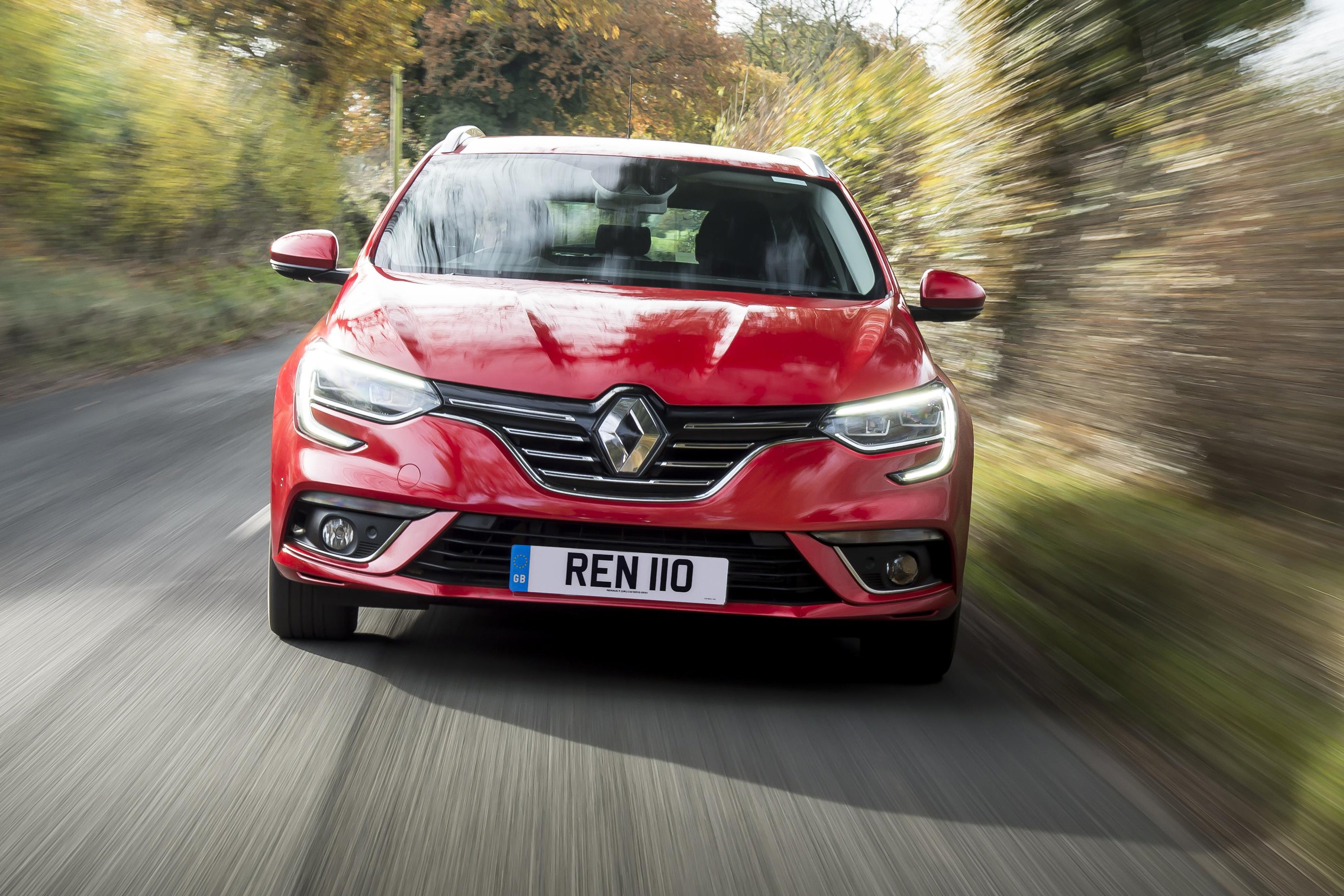 Sensibly the Megane Sport Tourer prioritises ride comfort over sporty handling. The suspension is set up to be relatively soft, and that gives it the capability to soak up most road imperfections without too much trouble.
Occasionally it can be caught out by bigger, sharper bumps and transfer a bit of disruption to the cabin, but most of the time on most surfaces it is pleasingly comfortable. As always, the size of the alloy wheels fitted can also make a difference - the 16-inch wheels as standard on the Play trim offer the best ride, while the 18-inchers fitted to the GT Line model as standard give the suspension even more work to do.
As for the handling, the Megane Sport Tourer is capable and controlled, but it doesn't offer a great deal for the enthusiastic driver other than plenty of grip and a predictable nature. The steering lacks much in the way of feel - Iconic and GT Line models are fitted with a driving mode selector that changes the operation of the accelerator and steering, but this simply changes the amount of power steering assistance and doesn't result in any extra feel.
The steering is accurate and pleasingly quick to respond to the driver's inputs, but there is not a great deal of feedback on what the front wheels are up to. Pressing on the Sport Tourer reveals a well-balanced and predictable car, but it shows very little of the spark that makes the Renaultsport Megane so much fun to drive.
MPG and fuel costs
"With just two engine options to choose from it's something of a relief to learn that both the diesel and the petrol motors offer good fuel consumption."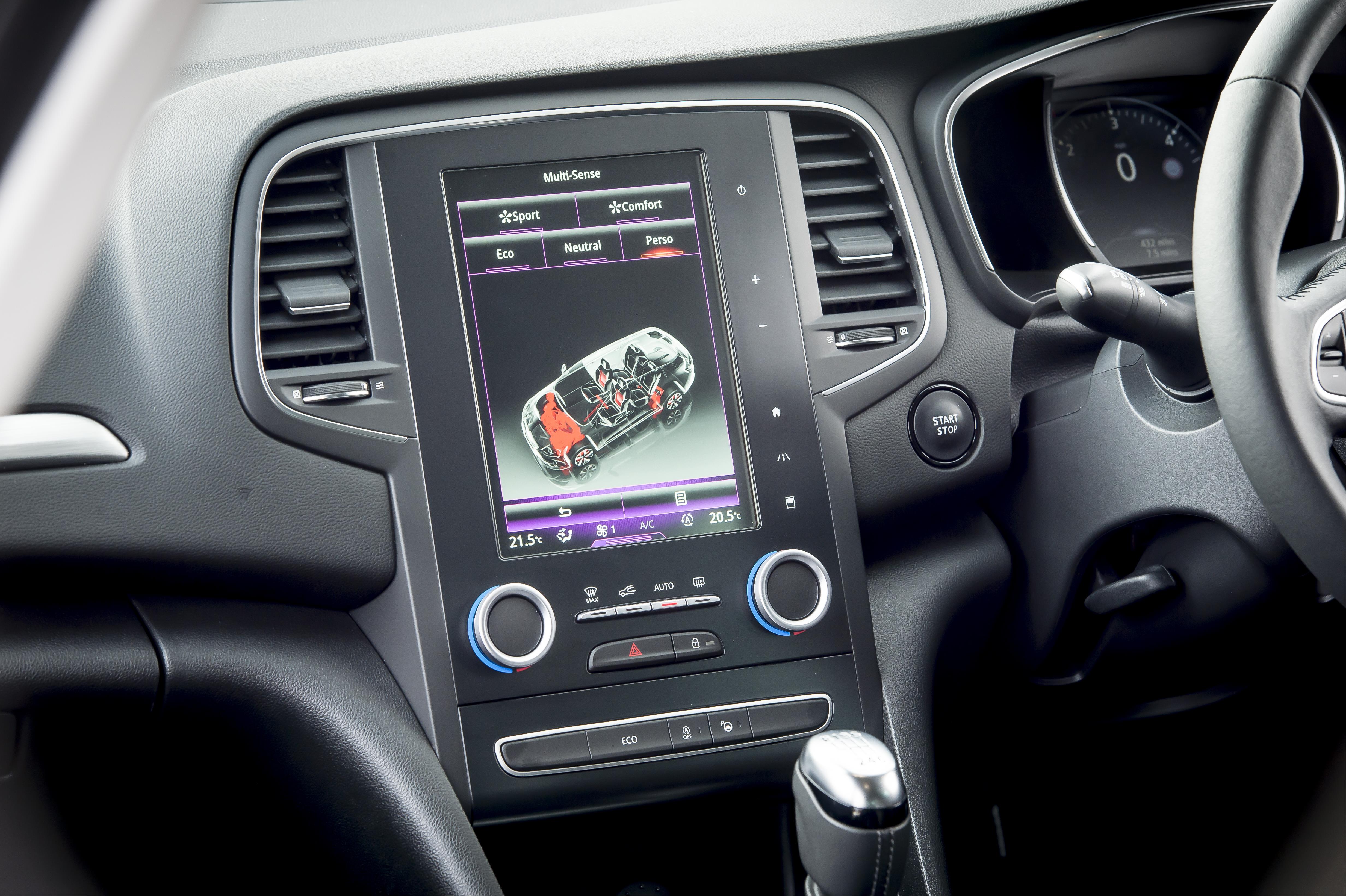 The 1.3-litre petrol claims a maximum combined figure of 47.1mpg under the latest WLTP rules, so over 40mpg should be achievable on a regular basis without too much effort. If you choose the automated EDC gearbox this figure drops slightly to 44.8mpg combined.
The 1.5-litre diesel is significantly better as you would expect, with a combined maximum figure of 64.3mpg - that should mean you can achieve the high end of 50mpg in the real world. If you specify the Efficient Dual Clutch (EDC) gearbox with this engine the figure drops more significantly to 58.9mpg.
How much should you be paying for a used Renault Megane Sport Tourer?
"Renault has always been a popular brand in the UK, and the Megane Sport Tourer has been quite a successful model since its introduction in 2016 so you should find a good number of examples to choose from."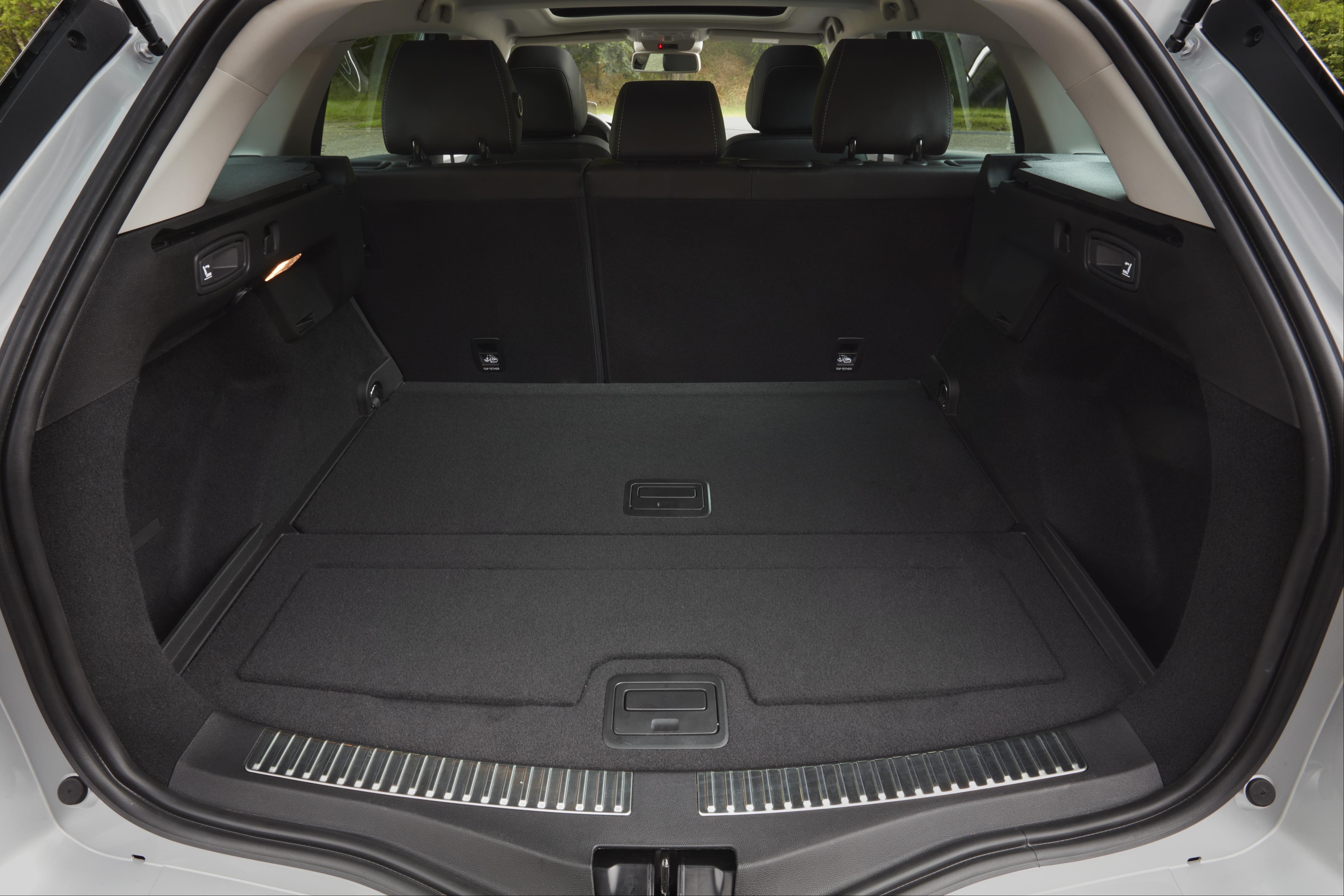 . A quick search of the classifieds revealed several examples of virtually new models with delivery mileage only. We found a 1.3 TCe petrol model in high-spec GT Line trim with less than 10 miles on the clock for just £16,000 - a saving of £7000 over list price.
At the other end of the scale, even the earliest models which are now past the warranty period are just having their first MoTs, however, there are still bargains to be had. We found a 2017 model in Dynamique Nav trim with the 1.5-litre dCi engine and 40,000 miles for a fraction over £9000.
Is the Megane Sport Tourer right for you?
If you're looking for a compact estate car then you need more space than a hatch can provide, and on that score at least the Sport Tourer is more spacious than the regular Megane. It should also prove to be quite cheap to run, thanks to the efficiency of the engines, so it should be able to manage family duties with relative ease. It would also suit anyone who needs a bigger than average boot and occasionally needs to carry passengers in the rear, so the amount of room on offer is less of an issue.
Business users who need to cover big distances and carry loads should also find that the Megane Sport Tourer is a capable machine, although if the loads are heavy or involving towing then the lack of a more powerful diesel engine may make it somewhat unsuitable.
What's the best Megane Sport Tourer model/engine to choose?
With such a limited engine choice it mostly comes down to whether you have a preference for petrol or diesel. For most buyers the petrol will be perfectly adequate - it's cheaper to buy in the first place, it's the quicker of the two options and it's still relatively economical as well as being more refined. If you cover big distances and are carrying heavier loads, you may wish to consider the diesel instead.
The Megane Sport Tourer is offered in three trim levels - Play, Iconic and GT Line. The standard specification is good, with the Play version getting a 7-inch touchscreen with DAB, Apple CarPlay and Android Auto, climate control, Bluetooth, plus lumbar and height adjustment for the driver and passenger among other features, and makes a good choice. We would recommend upgrading however to the mid-spec Iconic, which adds the more sophisticated R-Link 2 infotainment system, additional safety assist systems and a digital instrument display.
What other cars are similar to the Renault Megane Sport Tourer?
If you're looking at a compact estate then there are dozens to choose from. The Ford Focus Estate and Vauxhall Astra Sports Tourer both offer good value, decent interior and boot space and an appealing driving experience.
Volkswagen's Golf Estate is a little more expensive but has a high quality cabin and is also great to drive, while the Skoda Octavia Estate has a huge load space and high equipment levels - there are alternatives that can offer superior abilities to the Megane Sport Tourer in several areas. There's also the SEAT Leon ST and its replacement the SEAT Leon Estate.
Quality and finish
Historically it has been the German brands that have been known for offering high quality interiors while those from French manufacturers have been less impressive. The Megane Sport Tourer is proof that the big German brands no longer have it all their own way.
Once sat in the driver's seat you are surrounded by generous areas of soft-touch plastics and appealing fabrics - the Megane is available with a wide range of leather trims in different colours, and although this is a cost option it is not commonly available on cars in this class. Pretty much every surface you come into contact with feels quite substantial as well as durable, which inspires confidence in the car as well as making it a more pleasurable environment for everyone.
The controls all operate with reassuring solidity and positivity too, and the steering wheel is chunky and feels good in the hands - an important factor as it is the main contact point with the car. There are a few areas where the plastics are not of such good quality, but these are generally well hidden lower down in the cabin.
Infotainment
The standard system in Megane Sport Tourer is quite a high specification, made up of a 7-inch touchscreen with DAB, Bluetooth for telephone operation and audio streaming, USB and AUX inputs, voice control plus Apple CarPlay and Android Auto.
On the mid-range Iconic trim you get the same basic system but with TomTom navigation added, including live services such as traffic updates and European updates, as well as an upgraded Arkamys audio system. The top-spec GT Line model gets the bigger 8.7-inch portrait touchscreen with the same functions as the Iconic trim (where it is optional).
Both systems offer an attractive display and a responsive screen which make using the system more pleasurable, but it is not as easy to use as some systems. When on the move the different tiles look quite similar, making it hard to distinguish on the move, and with very little in the way of back-up hard keys for particular functions it can make selections hard to achieve. Getting used to the screens and where all the functions are certainly helps, but ultimately it is not as intuitive as some systems offered in rival products.
Space and practicality
Unless you're looking for a 'lifestyle' estate that puts looks ahead of everything else, space is a crucial factor when buying a car like the Megane Sport Tourer - otherwise a regular hatchback will do the job for less money. In the front the news is universally good - headroom is excellent even for taller occupants while the large range of seat adjustments means that there is plenty of legroom too. The Sport Tourer also offers a good amount of shoulder room, so those in the front don't feel hemmed in.
In the second row of seats it's not all good news. Legroom is sufficiently generous for six foot adults to get comfortable, even if the front seats have been rolled back to accommodate tall passengers in the front. However, headroom is somewhat compromised for taller occupants. Kids and adults of average height won't have an issue, but taller folk will find headroom is insufficient and they will have to shunt themselves lower down in the seat to avoid their head making contact with the roof. It's an unfortunate side effect of the exterior design, and while it will not be of great consequence for some buyers, for others it will be a potential deal-breaker.
Two adults across the back seats is fine, but three adults will be something of a squeeze, as well as the centre seat occupant having to deal with a smaller seat. It's not only narrower but also shorter in the squab, and there is less legroom as the back of the centre console eats into the space.
Head for the boot, and there is further news both good and bad. The boot space itself is well-shaped, without any significant intrusions to reduce its usability and there are a number of handy features that show some thought has gone into the layout.
It has a split-level boot floor, giving a separate area below for storage as well as making the boot floor level with the loading lip, and useful storage areas to each side. What is less impressive is the physical space available. With 521 litres on offer with the seats in place and 1433 litres with the seats folded down, it has one of the smallest boots in the class - the Skoda Octavia has almost 300 litres more with the seats folded.
Engines and gearboxes
With just two engines to choose from, the Megane Sport Tourer is trying to convince buyers that one or both of the available options will be suitable for their needs, but given that almost every other competitor in the segment gives a choice of four or more powertrains it seems a short-sighted approach.
The 1.3-litre petrol engine is a very willing unit, and it punches well above its modest size. The 140PS and 240Nm of torque are impressive outputs from a 1.3-litre engine, and on the move you'd be forgiven for thinking it was a non-turbocharged engine of a much larger capacity.
It delivers that maximum torque at very low engine speeds so there's no need to rev it hard to make progress. Should you choose to do so anyway you'll find it spins quite quietly and happily around the rev range, and with a top speed of 127mph it will be quick enough for the needs of most people.
The 1.5-litre diesel engine was co-developed with alliance partner Nissan, and although it is not the newest engine out on the market it still performs well and has plenty of positive attributes.
It avoids generating much fuss when starting, even when cold, and is quite smooth for a small capacity diesel unit. Although it only offers a little more torque than the petrol model it too has useful acceleration, and is better equipped to cope with hauling heavier loads - although as a tow car it may be stretching the capacity of this unit somewhat.
Refinement and noise levels
The Megane Sport Tourer's interior suggests that this is a car designed to carry its passengers in comfort and quiet, and a short drive proves that the rest of the package can deliver. The solidity of the build quality certainly helps here, with plenty of sound deadening not only keeping the unwanted intrusions out but also adding to the refined feel of the cabin.
Both the petrol and diesel engine options are also impressively refined. The 1.5-litre diesel avoids the typical clatter that can accompany a cold start, while the petrol is happy to rev without becoming raucous or transferring excessive vibrations through the pedals. Both engines are quiet cruisers too, and even when extended the noise levels increase only by an acceptable amount.
Road noise is generally well-managed, although again this does depend slightly on what size alloy wheels the Sport Tourer is fitted with. The larger the wheel, the more noise is kicked up from the fatter tyres that sit on them. Most of the time there is little in the way of noise transferred from the road, but with bigger bumps there is an audible thump that comes into the cabin. Wind noise is well managed however, with only a faint rush around the door mirrors at motorway speeds.
Safety equipment
Euro NCAP tested the Megane in 2015, and although it was the hatchback model that was tested the organisation declared that the results could also be applied to the Sport Tourer model. The Megane was awarded a full five-star rating by Euro NCAP, with strong scores of 88% for adult occupant protection and 79% for child occupant protection. Pedestrian mitigation was also scored at an impressive 71% with an identical score for safety assist.
As standard, all versions of the Megane Sport Tourer are fitted with front head airbags for the driver and passenger, side chest airbags for the front seat occupants and curtain airbags for those in the front and rear. A knee airbag for the driver is not available as standard or as an option. Seat belt pre-tensioners and load limiters are fitted in both front and rear rows, while ISOFIX child seat mounting points are fitted in the two outer rear seats with an airbag deactivation switch in the front passenger seat.
On the safety assist side, all versions of the Megane Sport Tourer are fitted with Electronic Stability Control as standard, while the amount of safety equipment increases depending on the trim level. Iconic models add the Visio System pack, which includes lane departure warning, traffic sign recognition and automatic high beam for the headlights, while an optional pack include features like automatic emergency braking, safe distance warning, blind spot warning and adaptive cruise control.
Insurance
With just the three trims and two engine options the whole Megane Sport Tourer range fits into a relatively small number of insurance groups.
Somewhat unusually the diesel option falls into a lower group. In basic Play trim the 1.5-litre diesel is in group 16, while the petrol is in group 18 whether you choose an automatic or manual gearbox. Iconic trim is in the same groups, where as for GT Line trim the diesel remains in group 16 but the petrol moves up to group 19. That means insurance premiums for the Sport Tourer should be on the low side, although this is partly because there are no versions with particularly high performance.
VED car tax
Because the Megane Sport Tourer in its current form was introduced in 2016, some of the earliest models were registered before the major change in VED rules that occurred in April 2017. For new models, all engine options and specifications attract the same VED rate of £150 per year. However, for vehicles registered before April 2017, 110 and 130 dCi models qualify for zero rate VED (except for Dynamique S Nav trim), while TCe 130 models attract either the £20 or £30 annual rate depending on the specification.
Trim levels and standard equipment
Play versions have a seven-inch touchscreen with Apple CarPlay and Android Auto capability and USB and AUX ports, 16-inch 'Dakota' alloy wheels, automatic dual-zone climate control, Hands Free keycard, height and lumbar adjustable driver and passenger seats, Bluetooth, auto-adaptive airbags for driver and front passenger, cruise control, Electronic Stability Programme, front fog lights, heated rear screen, Hill Start Assist, LED daytime running lights, central rear armrest with cupholder, front centre armrest with storage, 60:40 split folding rear seats.
Iconic has 17-inch 'Florida' diamond-cut alloy wheels, Multi-Sense system providing driving mode selector and ambient lighting choices, R-LINK2 multimedia system with seven-inch touchscreen with TomTom LIVE sat-nav and Western European mapping, automatic headlights, automatic wipers, electronic parking brake, rear parking sensors, lane departure warning, traffic sign recognition, automatic high/low beam, electrically adjustable, heated and folding door mirrors, seven-inch Thin Film Transistor screen in place of a traditional speedometer and Arkamys 3D sound with 4x35W speakers.
GT Line versions have dark chrome door mirrors, more muscular front and rear bumpers with silver rear diffuser, sport seats, exclusive GT Line cloth upholstery, chrome door sills, sport seats with integrated head rest, extra tinted rear and tailgate windows and 8.7-inch portrait touchscreen with R-LINK2 Navigation.
Learn more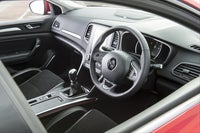 On the inside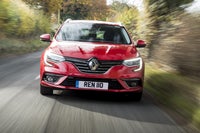 Driving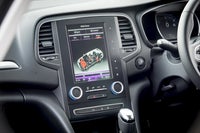 Cost to run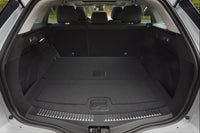 Prices and Specs
Reviews of similar cars
Quality checked, all cars less than 8 years old and warranty included
Looking for other Renault cars?
Quality checked, all cars less than 8 years old and warranty included
Keep me updated by email with the latest advice, news and offers from heycar
By submitting, you agree to our
privacy policy
.