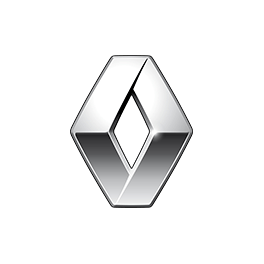 Renault Megane R.S. Review

Written by
heycar editorial team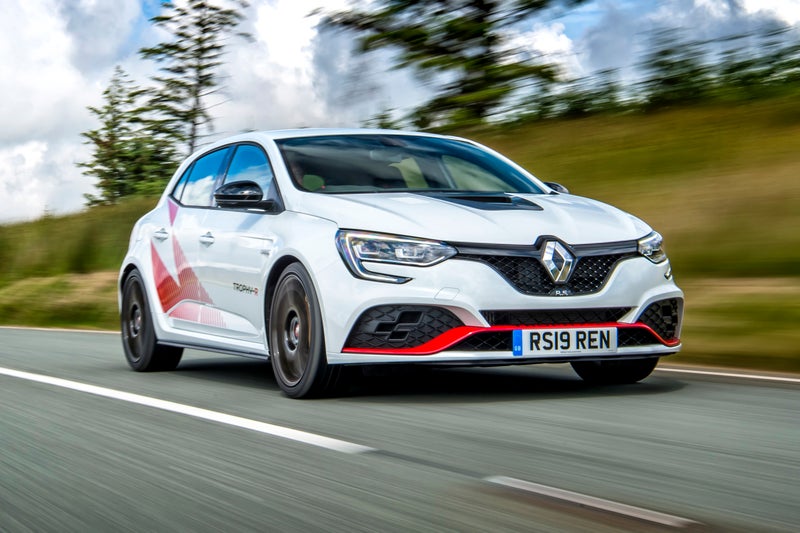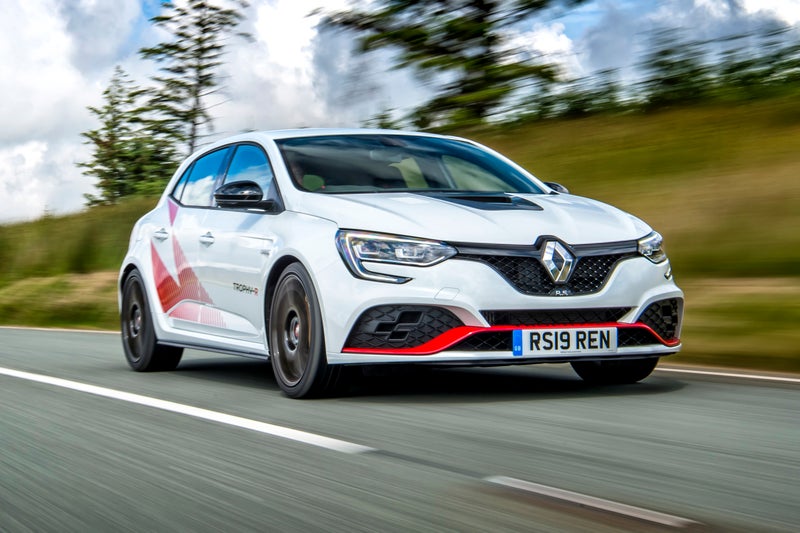 1/10

heycar rating
"Good, but not class-leading"
Launched: 2018

Hot hatch

Petrol
Quick overview
Pros
Rapid performance
Neat, agile handling
Easy to live with
Cons
Missing the hard edge of predecessors
Cup chassis not standard
Dull look of cabin
Read by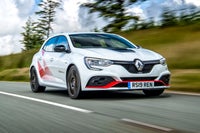 Overall verdict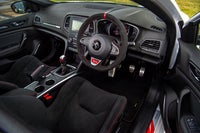 On the inside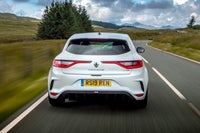 Driving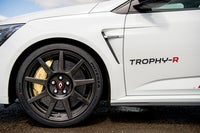 Cost to run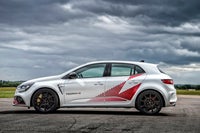 Prices and Specs
Common questions
Overall verdict
"The Megane Renaultsport has long held a reputation as one of the best front-wheel drive hot hatches. However, its mantle has slipped over the years with no shortage of competition from the likes of the Honda Civic Type R and others such as the Ford Focus RS and Volkswagen Golf R."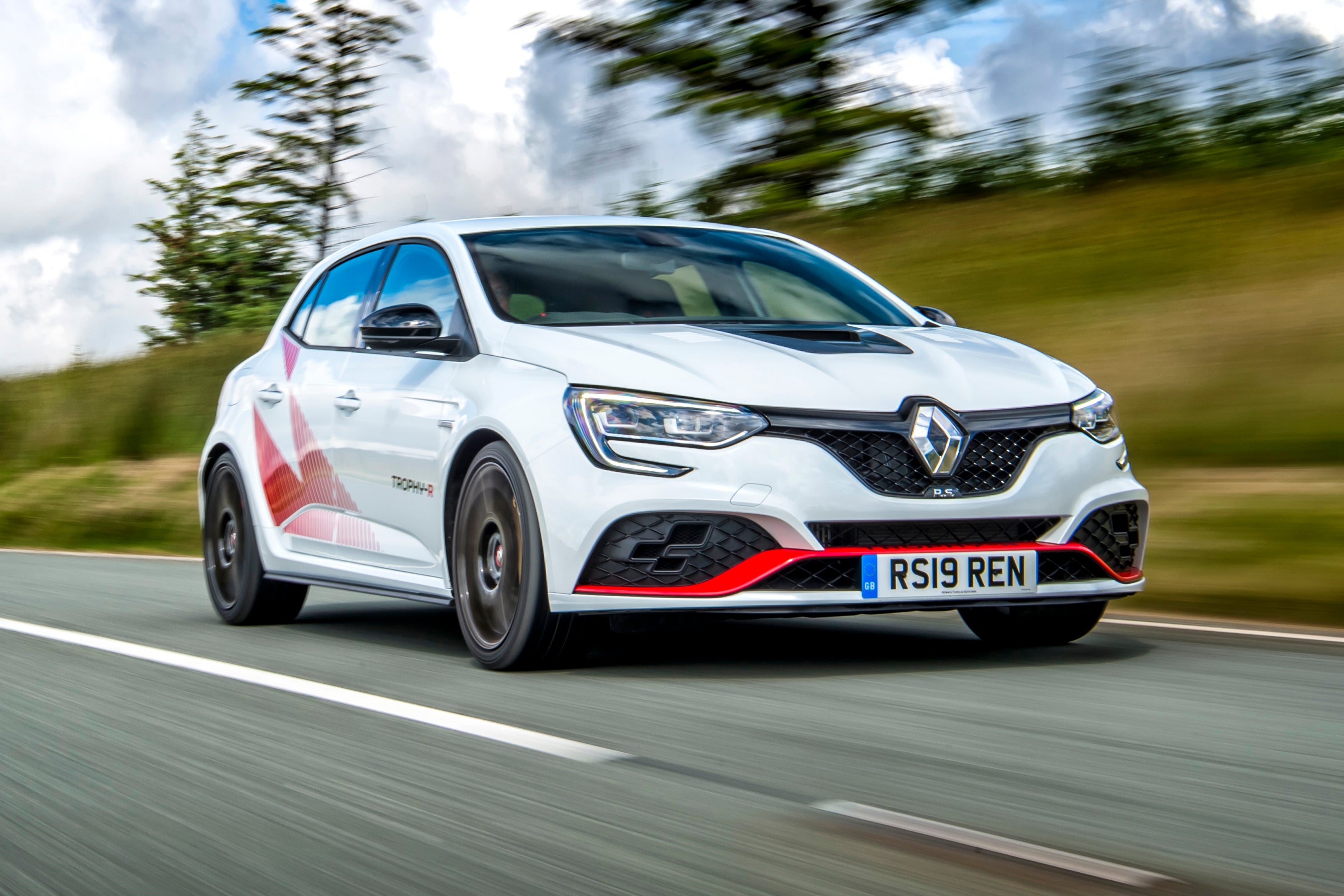 Renault reckons this latest Megane R.S. puts the performance version of its family hatch firmly back on the radar of buyers who have been swayed by rival makes.
With that in mind, Renault upped the ante by giving this Megane R.S. a new engine, more tech and improved performance over its predecessor, but all in a versatile package that's a comfortable every day car. So, now the Megane R.S. is a five-door only and retains the same practicality as the standard Megane hatch, a car we really like. There are some big changes under the skin, though. For starters, there's a new engine and this 1.8-litre turbocharged unit has 280PS while the Trophy version boosts that to 300PS.
Renault has also fitted 4Control, which is an intriguing four-wheel steer system designed to increase agility in tight corners and give greater stability at higher speeds. As before, there's the standard chassis or the more hardcore Cup set-up with stiffer suspension and limited slip differential.
It seems Renault has learnt its lesson from the automatic-only Clio R.S and offers the Megane R.S. with a standard six-speed manual, and a very good one at that, alongside an EDC automatic as an option. For our money, we'd always go for the more involving manual.
In standard trim, the Megane is still pretty firm as you'd expect of a hot hatch but far more comfortable than you'd imagine. Much of that is down to a new suspension system which essentially creates what Renault describes as a 'shock absorber within the shock absorber' keeping the tyre in contact with the road for longer to give better grip and control.
Of course, most people will go for the R.S. Trophy model which has much stiffer (although not lower) suspension and as a result a ride that's even firmer than a Hyundai i30N or a Civic Type R. However, it does have more spec and a limited slip differential for better traction.
All versions handle superbly well as you'd expect and there's a lot to be said for the standard 280PS model which we think offers more than enough everyday performance. The steering is responsive and has lots of feel, while the R.S. certainly sounds the part with a lovely deep burble from the exhaust.
The Megane R.S is a strong contender, making this one of the best hot hatches on the market. Would we choose it over the Honda Civic Type R or Hyundai i30N? Not quite, but it has lots of appeal nonetheless and is a car guaranteed always to put a smile on your face.
Comfort and design
"While the Renault Megane R.S. may scream hot hatch on the outside, the interior is a little muted in comparison. That's not to say it's not good quality. As with the standard Megane, the cabin is robust and solid, and crucially a huge step forward from the old model, but there's not much to grab your attention."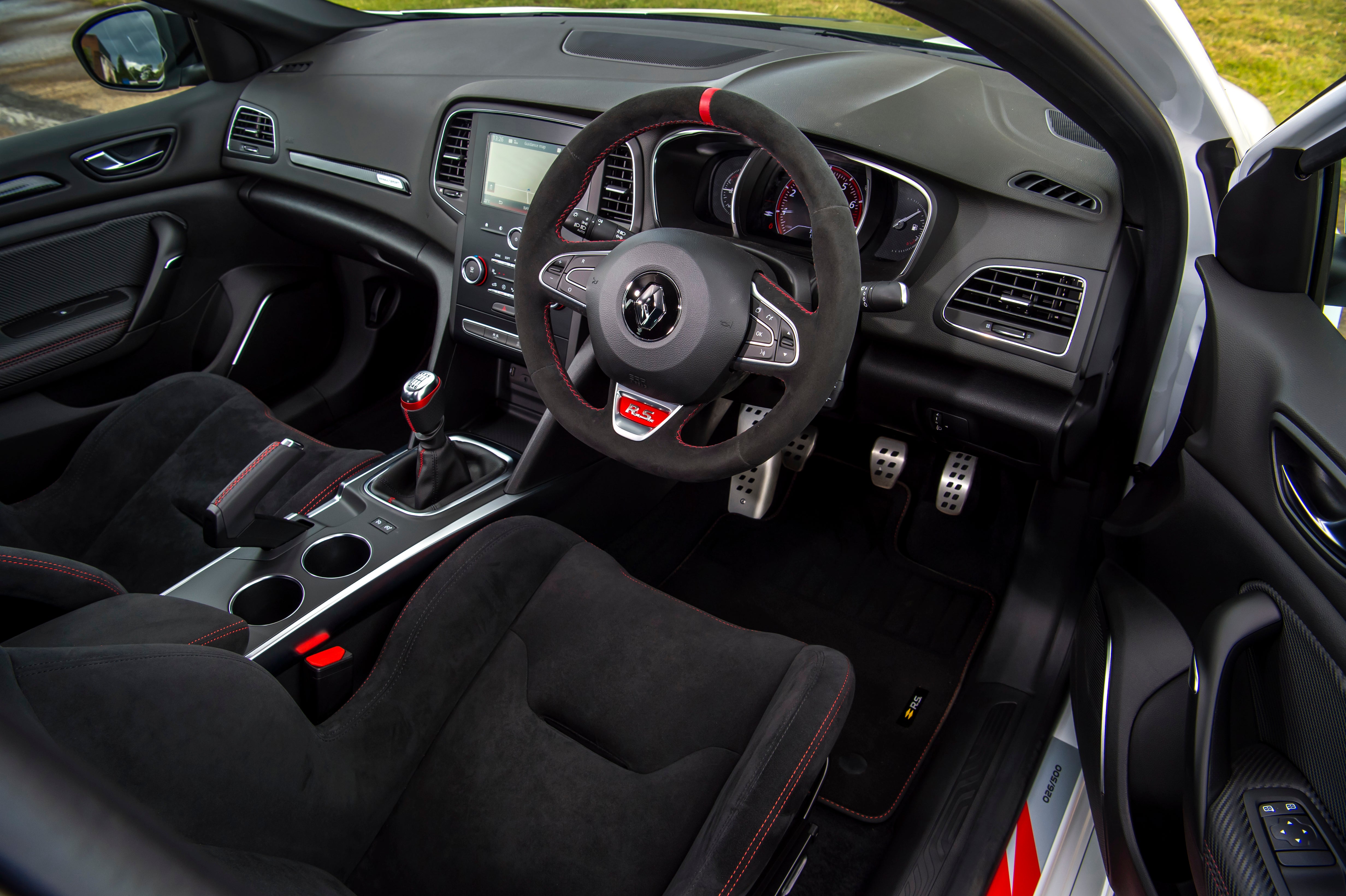 There is at least some red stitching on the gear lever, handbrake and standard cloth seats. You can get Alcantara seats as an option for £1200 or full on Recaro buckets seats for a further £300, which do help to make the cabin feel a bit more special. There are a few other bits thrown in such as a red R.S. badge on the steering wheel and some aluminium pedals.
Being a hot hatch, the Megane gets the fundamentals right. The driving position is spot-on, there's lots of adjustment in the seats and it's a car you can set up for every day driving or for something a bit more 'let's go quickly round some corners' if the need takes you. Elsewhere, it's odd the Megane R.S. has an old-school handbrake when the standard Megane gets an electric parking brake – it's almost like Renault wants you to do handbrake turns.
Otherwise, it's business as you'll find the rest of the Megane range, so there's reasonable headroom and plenty of space for the front occupants' shoulders and elbows. The steering wheel adjusts for depth and angle and all-round vision is better than in most of the R.S's competitors.
Handling and ride quality
"Whether you go for the standard R.S. or the Trophy version of the Renault Megane R.S., you get the 4Control four-wheel steer system. It may sound a bit like a gimmick but it actually makes a difference. Under 37mph the front and rear wheels turn in the opposite directions to each other as you turn the steering wheel to make cornering sharper. The rear wheels only turn very slightly, but it's enough to sharpen the car's reactions. Above 37mph, the front and rear pairs of wheels turn in the same direction, to increase stability."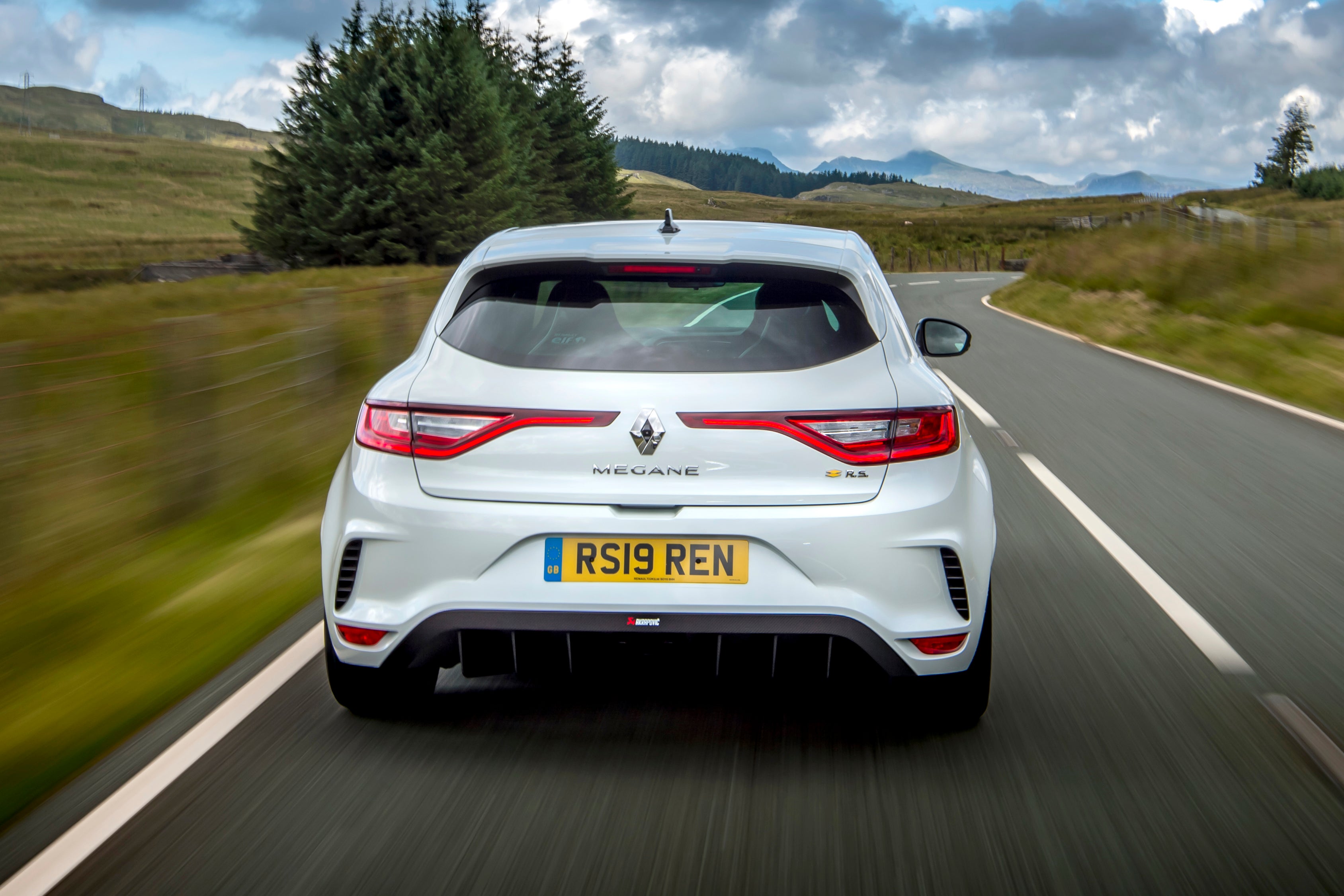 It works well and the Megane feels eager in corners with lots of front-end grip and responsive steering. It certainly gives you plenty of confidence to take corners thanks to its nimble nature. At higher speeds, the system can take a little getting used to as you need much smaller steering inputs than you'd expect. However, you soon become accustomed to the way the Renault behaves and alter your driving to suit.
Where the Megane impresses most, though, is with its ride quality. It handles rough surfaces and poor quality tarmac really well thanks to the clever suspension which features hydraulic compression stops on all four shock absorbers, keeping the tyres in contact with the road longer. That's a high tech way of saying it has a much more cushioned ride than the likes of the Honda Civic Type R or Hyundai i30N, which can feel quite brittle in comparison to the Renaultsport model.
There are two chassis options available. The standard set-up or the optional Cup, which come as standard on the Trophy model. The Cup gets revised springs and anti-roll bars making it 10% stiffer, plus it gets a mechanical limited slip differential, improving traction out of slow corners. It's the differential that's part of this pack that makes the biggest improvement to the way the R.S. drives and we'd recommend choosing it for this reason alone.
One issue with the Cup chassis is that the front wheels tend to follow ruts in the road under hard acceleration. This results in the steering wheel tugging from side to side, but it doesn't majorly affect the devastating way the Megane R.S. covers ground.
MPG and fuel costs
"The most economical version of the Renault Megane R.S. is the base 280 model with manual six-speed gearbox. It turns in a combined consumption of 35.8mpg under WLTP testing conditions."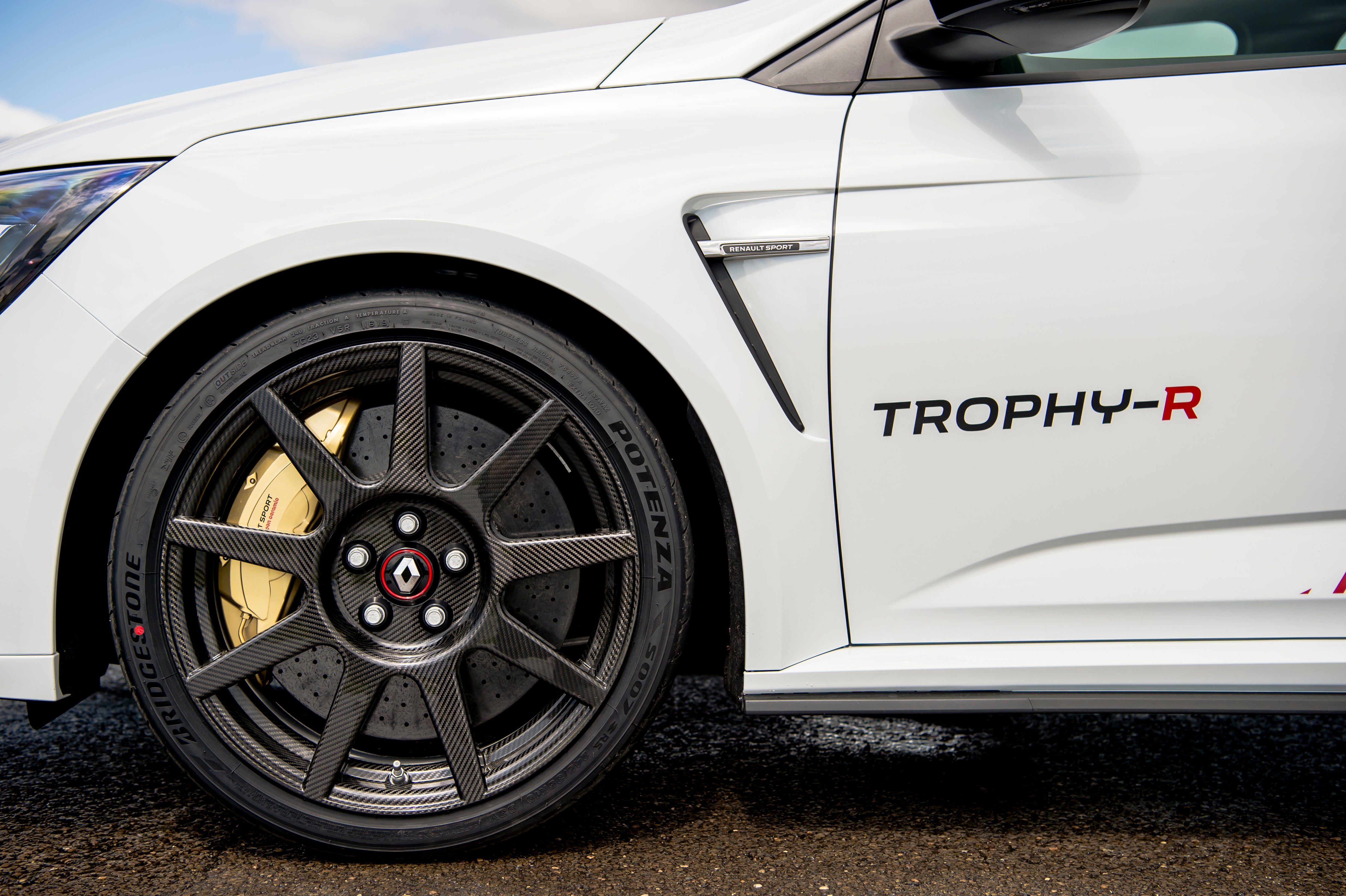 Worst of the bunch is the R.S. 300 Trophy with the Auto EDC transmission, which delivers a combined economy figure of 33.6mpg. The rest of the range all sit somewhere between these numbers and, in daily driving, we've found them to be realistic and on a par with key rivals such as the Ford Focus ST and Honda Civic Type R.
How much should you be paying for a used Renault Megane R.S.?
"Look for a Renault Megane R.S. 280 at two-years old and with 12,000 miles to its credit and you will pay from £22,000 for a well looked after example with a manual gearbox. If you'd rather have the EDC Auto model, they are quite a lot rarer and will add £3500 to what you need to spend."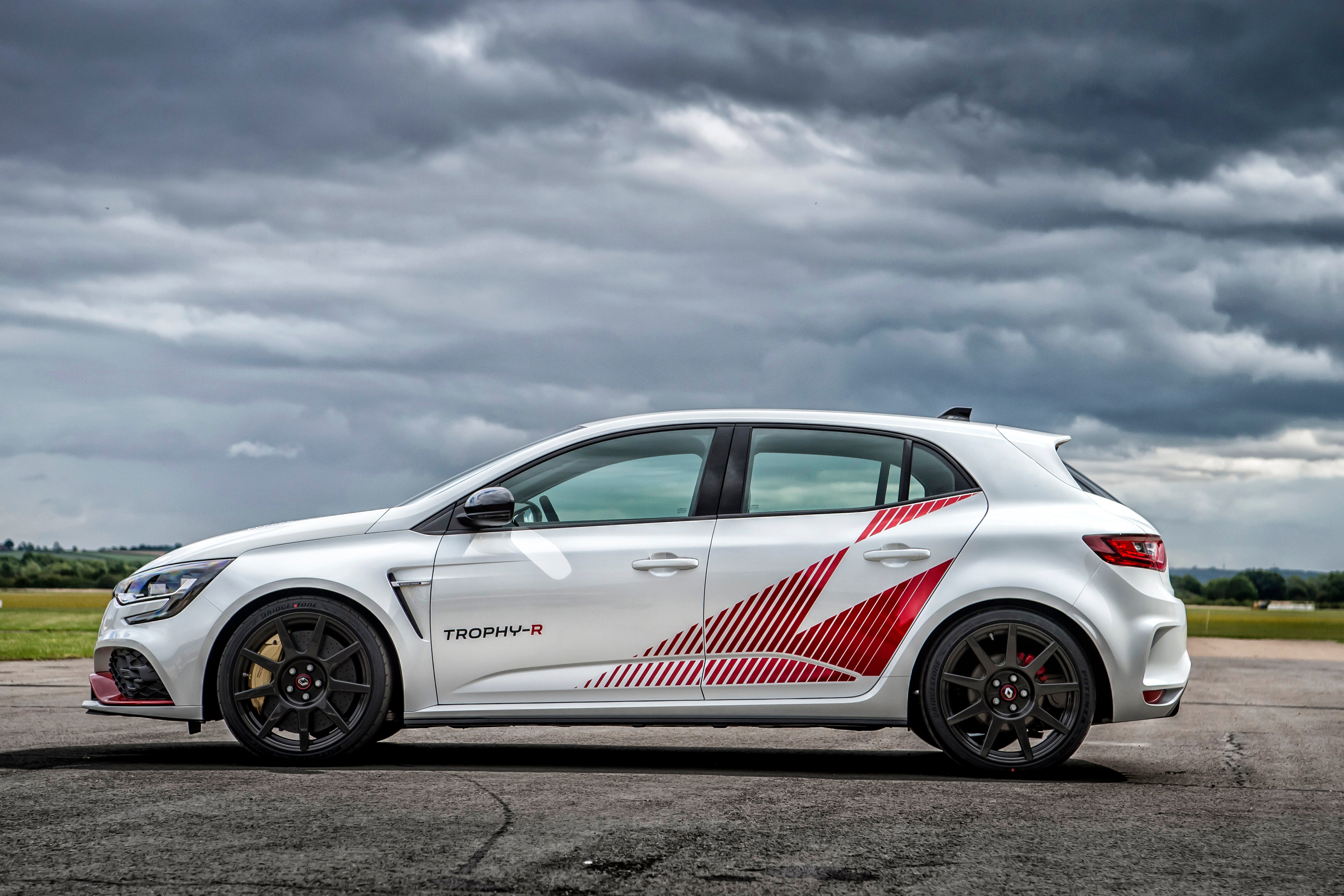 More buyers are interested in the R.S. 300 Trophy that arrived a little after the 280 version was launched. This means you'll be looking at a price tag of around £27,000 for a one-year old 300 Trophy and the EDC Auto will tack a further £500 to the price tag for a year-old car with 8000 miles on the clock.
For a nearly new or pre-registered example of the R.S. Trophy, a manual car can be had for £31,000 and an auto for £32,000, which offer worthwhile savings over the original list prices.
Is the Renault Megane R.S. right for you?
There is a loyal band of diehard Renault hot hatch fans out there for whom the latest Megane R.S. if just the ticket. However, to enjoy sales success, Renault needs to reach beyond them and pull in drivers who have considerable choice when it comes to fine hot hatches.
To this end, the Megane R.S. broadens its appeal by becoming a little less extreme than it had been in previous incarnations, returning to the idea originally posited by the first Megane 225. It has the same practical cabin as the rest of the Megane range, decent boot space and a lengthy list of standard kit to warrant the prices asked.
Of course, it's also quick and the turbocharged 1.8-litre engine offers 0-62mph in 5.8 seconds, or 5.7 if you choose the 300 version over the 280. It also has plenty of clever tech to make it handle very well, but perhaps what makes the Renault stand out is its ease of use compared to the likes of the Honda Civic Type R or Hyundai i30N. Who would have thought we'd ever say that about a Megane R.S?
What's the best Renault Megane R.S. model/engine to choose?
One engine, two power outputs is the simple way to describe the Renault Megane R.S. range. The turbocharged 1.8-litre petrol four-cylinder motor comes with a very healthy 280PS in standard form, which is sufficient for 0-62mph in 5.8 seconds regardless of whether you opt for the six-speed manual or automatic six-speeder transmission.
To keep the party faithful happy and take the fight to the Honda Civic Type R, the Trophy model has the wick turned up to 300PS, which knocks 0.1 second off the 0-62mph time. It also feels more urgent in every respect while also having a firmer suspension set-up. The Trophy also gains a limited slip differential as standard and, for this alone, it's the one we'd have as it helps keep all of that power driving through the front wheels in check. If you do stick with the 280PS model, the Cup chassis pack is worth investing in.
What other cars are similar to the Renault Megane R.S.?
How can we talk about the Renault Megane R.S. without mentioning the Honda Civic Type R, the current enfant terrible of the hot hatch brigade? Fast, great handling, dramatic to look at and equally engaging to drive, the Honda is a great hot hatch and only loses out to the Renault for everyday ease of use.
Hyundai's i30N is another superb car in this sector and is sensational value for money. It's also available in the fastback body style, so you have a little more choice in the looks of the Hyundai. You should also look at the Ford Focus ST, which can be had in hatch or estate forms.
Quality and finish
If there was a single area where previous generations of Renault Megane R.S. fell down, it was the quality of their cabins. That issue has been soundly addressed in this current Renaultsport model with a dash that has solidly hewn build standards and soft-touch materials to give a more premium appeal.
It's the same with the other surfaces where your hands come into contact with the car. It all feels very pleasant and robust, helped all the more if you opt for the Alcantara options for the seats and steering wheel. They go some way to compensating for the drab dark plastics and colours used throughout the R.S., which is only alleviated to a small degree by some chrome trim around the centre console and dash, and some red stitching on the gear lever.
Still, Renault has got the fundamentals right and the Megane's cabin has no rattles or vibrations that could be detected too easily in the previous generation. Instead, there's a robust feel to the cabin that bodes well for surviving life as a family car, which many hot hatches have to.
Infotainment
Dominating the dash of the Renault Megane R.S. is a big iPad-esque screen. Vibrant, pretty, customisable and, most importantly, intuitive to use, it's a world away from the dreadful touchscreen nightmares of recent Renaults past. That said, it's still not as slick as the system you'll find in a Golf R, although is at least better than the Civic Type R's terrible infotainment.
It's also disappointing that in this flagship Megane, the Renault hasn't equipped it as standard with the larger 8.7-inch screen. If you don't tick the options box for that, you get the standard 7-inch version.
Whichever you choose, they are mounted in a portrait orientation rather than the more common landscape position used in most of the Renault's rivals. Better, worse? Neither, really, as you quickly get used to its placement. You will also become used to its slight delay in responding to inputs and the menu layout, which are logical but the overall system is not as good as that in the Ford Focus ST.
Space and practicality
We could just tell you the Megane R.S. is every bit as able and practical as the standard Megane hatch and leave it there. It would cover all the bases, but it's worth pointing out this is a hot hatch and some of the Renaultsport Megane's rivals make compromises in this area in order to function as hot hatches.

Not so in the Megane. Its rear seats may not offer the greatest amount of head or legroom for a mid-sized hatch, but for a hot hatch they are decent. Go for the optional Recaro front seats and they pinch a little space from the rear occupants for their knees, but if it's kids sitting in the back they won't notice.
The curve of the roof line infringes on headroom more than in a Ford Focus ST or Honda Civic Type R, but unlike the Honda the Renault can accommodate three people in the back. In fact, the middle seat is comfortably broad, well padded and doesn't have the aggressive bolstering that is often used in other rival hot hatches. With a trio of three-point belts as standard, plus Isofix child seat mounts on the outer chairs, the Megane is about as practical for passengers as this sector gets.
That continues when you walk round to the back of the Megane R.S. and open its tailgate. This swings up high and leaves a decent sized opening to slot bags through, albeit with a very high load sill to reach up and over. The boot offers 384-litres of capacity, which is more than a Ford Focus ST can muster, but not as big as a Honda Civic Type R's.
The rear seats are divided 60-40 and fold down easily to give a maximum load volume of 1247-litres. It's a shame the rear seats don't tumble forwards more to give a flat base, but at least there's no step where the boot floor meets the rear seats as there is in most of the French car's rivals.
Engines and gearboxes
Renault has downsized the engine in the Renaultsport version of this Megane, dropping from the 2.0-litre used in previous models in favour of a 1.8-litre engine. Despite the smaller capacity, it actually produces more power and now comes with 280PS along with an impressive 390Nm of torque.
Go for the Trophy version and this is upped to 300PS and 420Nm of torque, both figures that are comparable with the Civic Type R where the Renault has slightly less power but more torque. On paper, the Trophy will do 0-62mph in just 5.7 seconds, regardless of whether it's a manual or an EDC automatic, putting it on par with its main hot hatch competition.
In reality, it's hard to spot any difference between the standard R.S. and the Trophy model in a straight line. It's more the added in-gear urgency of the Trophy that makes it feel swifter and keener to pick up the pace.
Despite all that power, the standard Megane R.S never feels as ferocious as the Civic Type R when accelerating. The Trophy does a better job here and also sounds better thanks to a valve in the exhaust which results in pops and crackles when you come off the power.
The Megane R.S. certainly sounds good with a nice deep burble from the exhaust. We wouldn't say it's the best sounding hot hatch as that accolade remains with the Ford Focus RS, but there's a nice rasp when you change gear. You can also amplify the engine sound in the Multi-Sense settings on the infotainment screen. Basically, stick the drive select in Sport and it gets louder.
Refinement and noise levels
Keep the Renault Megane R.S. in its standard settings and you could almost be duped into thinking this is just another Megane. If it wasn't for the bassier notes of the exhaust when you start the engine or use it at the higher end of its rev band, it does sound quite ordinary. Good for refinement, not so pleasing for hot hatch antics.
The engine's noise can be increased when you want a more sporting experience by choosing the Sport setting in the Multi-Sense infotainment set-up. Otherwise, the Megane is a pleasingly easy car to live with day in, day out.
There's not much in the way of wind noise at higher speeds and even road noise is more subdued than in previous Megane R.S. models that were plagued by this. Next to its rivals, the Renault is a very undemanding hot hatch to jump in and drive over long distances.
We also like the smoothness and crisp reactions of the six-speed EDC automatic gearbox, though we'd still take the standard manual transmission as out preferred option for its greater driver engagement.
Safety equipment
Renault has a proud history of making cars with impressive safety stats, so this Megane R.S. is a little disappointing on this front. This is because it doesn't come with autonomous emergency braking as standard, which seems odd in a flagship model at this price point. Instead, it's part of a £400 Safety Pack Premium that also includes Adaptive Cruise Control.
A Parking Pack Premium comes with automated parking assistance and Blind Spot Warning for £500. You will also have to fork more cash for the Visio System that costs £250 to gain Lane Departure Warning and Traffic Sign Recognition. To get a rear parking camera, you'll have to budget £400.
What you do get as standard with the Megane R.S. are twin front, side and curtain airbags, ESP traction and stability control, and a tyre pressure monitoring system. Rear parking sensors are included, as well as the 4Control four-wheel steering set-up.
Megane R.S. buyers also enjoy three-point belts for all occupants, Isofix child seat mounts on the outer rear seats, and Hill Start Assist to stop the car from rolling back as you start off on an incline. Cars with the EDC automatic gearbox have an electronic handbrake, while manual cars have an old style lever. The R.S. 280 comes with cruise control including a speed limiter, but the Trophy foregoes this.
Insurance groups and costs
There's a clear division when it comes to insurance groups for the Renault Megane R.S. models. Choose the R.S. 280 and both the manual and EDC Auto models sit in the same Group 35 when it comes to calculating your premium.
If you want the more powerful R.S. 300 model with either gearbox, it resides in Group 37, so you pay a little extra for its added potency and performance.
With any of the Renaultsport models, they are notably lower down the insurance group scale than the Honda Civic Type R that sits squarely in group 40.
VED car tax
Whichever version of the Renault Megane R.S. takes your fancy, you will need to account for a first-year Vehicle Excise Duty payment of £870. That's less than a Honda Civic Type R buyer will shell out but still a hefty amount to find on top of the price of the car.
At least in subsequent years the Megane comes in at £150 per annum for its road tax levy.
Trim levels and standard equipment
First off, if you want a Renault Megane R.S. in any colour other than Glacier White, you will need to spend more. Then you need to decide between the R.S. 280 and 300 Trophy models. The former comes with 18-inch alloy wheels and Carbon Black cloth upholstery as standard.
The R.S. 280 also has the 4 Control system, R.S. Drive mode, launch control and Multi-Sense five-mode driving set-up. You also get LED lights front and back, plus rear privacy glass.
Inside the 280 has electric windows all-round, front sports seats, climate and cruise controls, and the 7-inch R-LINK2 infotainment touchscreen with Bluetooth, Apple CarPlay and Android Auto.
You could add the 8.7-inch touchscreen to improve the infotainment experience, while the Cup Chassis option brings firmer suspension settings and a limited slip differential. The Trophy models have these as standard, but both versions of the Megane R.S. benefit from the Alcantara Pack's suede upholstery and heated front seats. You might also like the Recaro Sports Pack that brings body-hugging front seats. Metallic paint is £560, or £660 if you want either the Volcanic Orange or Liquid Yellow hues.
Other desirable options are the Safety Pack and Parking Premium Pack, while a rear parking camera is handy and costs £400.
For the R.S. 300 Trophy models, 19-inch alloy wheels are standard fare, along with the Renault Sport Monitor, Alcantara-covered steering wheel, and bi-material brakes for better stopping power.
Learn more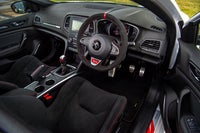 On the inside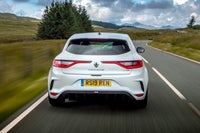 Driving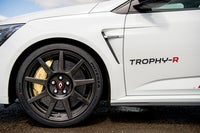 Cost to run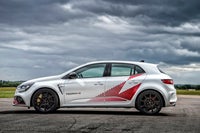 Prices and Specs
Common questions
Keep me updated by email with the latest advice, news and offers from heycar
By submitting, you agree to our
privacy policy
.