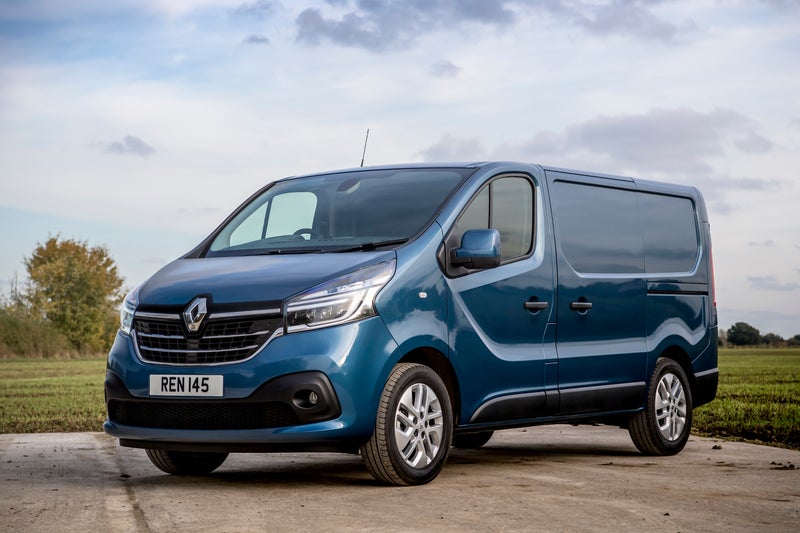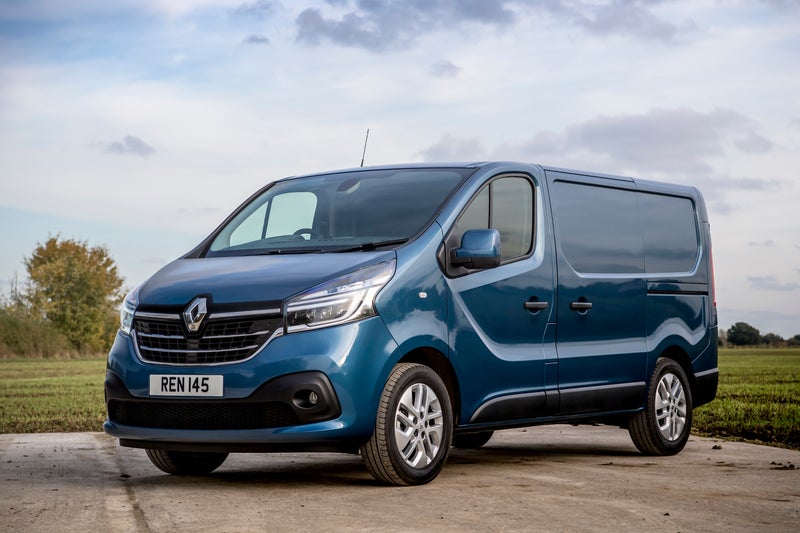 1/9
heycar rating
"Good but others are better"
Quick overview
Pros
Much improved from 2019 making this a far better van
Refined and comfortable
New 2.0 dCi is quiet
Cons
Feels dated inside
Rivals can carry more payload
Older 1.6 dCi engine can feel lethargic
Overall verdict
On the inside
Driving
Cost to run
Prices and Specs
Overall verdict
"It's been a very long time since Renault had a bestseller in the medium panel van market in the UK. In fact, you'd have to cast your eyes back to 2016 to find the Trafic even among the yearly bestsellers. And even then it was still behind key rivals, like the Ford Transit Custom, Volkswagen Transporter and Vauxhall Vivaro."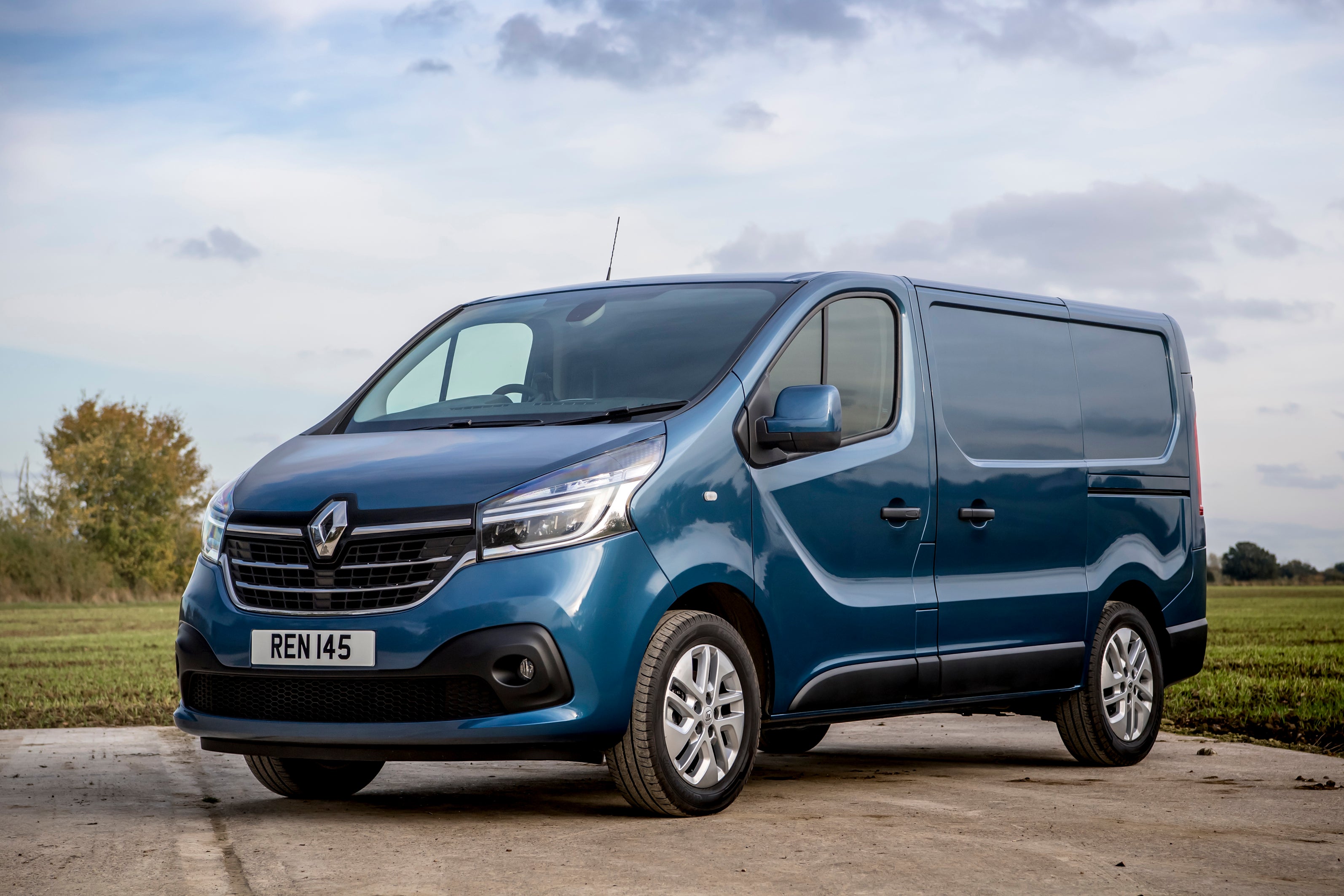 Given its mixed fortunes, it's perhaps understandable that for 2019 Renault has given the Trafic the most extensive overhaul since it was launched in 2014.
The exterior, for example, has been smarted up with a new front-end that glistens with LED lighting signatures and generous helpings of chrome. There is also a new Urban Grey colour scheme.
There are important changes under the metal, too. The 1.6 dCi diesel engines are gone and replaced with all-new 2.0-litre dCi units, which use variable geometry turbocharging to develop more power and (more significantly) better low-gear pull under heavy loads.
The steering and suspension has been carried over from the old Trafic, which means the 2019 van has the same sharp handling and comfortable ride quality as before. The six-speed auto is also excellent, with smooth changes and good anticipation on both the up and downshift.
The load area of the Trafic is the same as before, which means it will be easy to transfer load area racking and storage. The Trafic gets the same smart load solutions as before, with the most-popular one being the useful bulkhead hatch that extends the van's maximum load length to 4.1 metre.
The Trafic is available in two lengths and two heights and can carry items of up to 3.75 metres. Carrying capacity ranges from 5.2 to 8.6 cubic metres, while the load area has a simple-to use through-hatch that allows the loading of planks or pipes.
Similar vans to consider include the Ford Transit Custom, the Vauxhall Vivaro and the Volkswagen Transporter.
Comfort and design
"Following the 2019 facelift, the Trafic was heavily updated, with a new dashboard and upgraded seats that feel firmer and better suited for supporting tired back and leg muscles after a long day at work. Infotainment options are improved too, although you will have to spend more to benefit."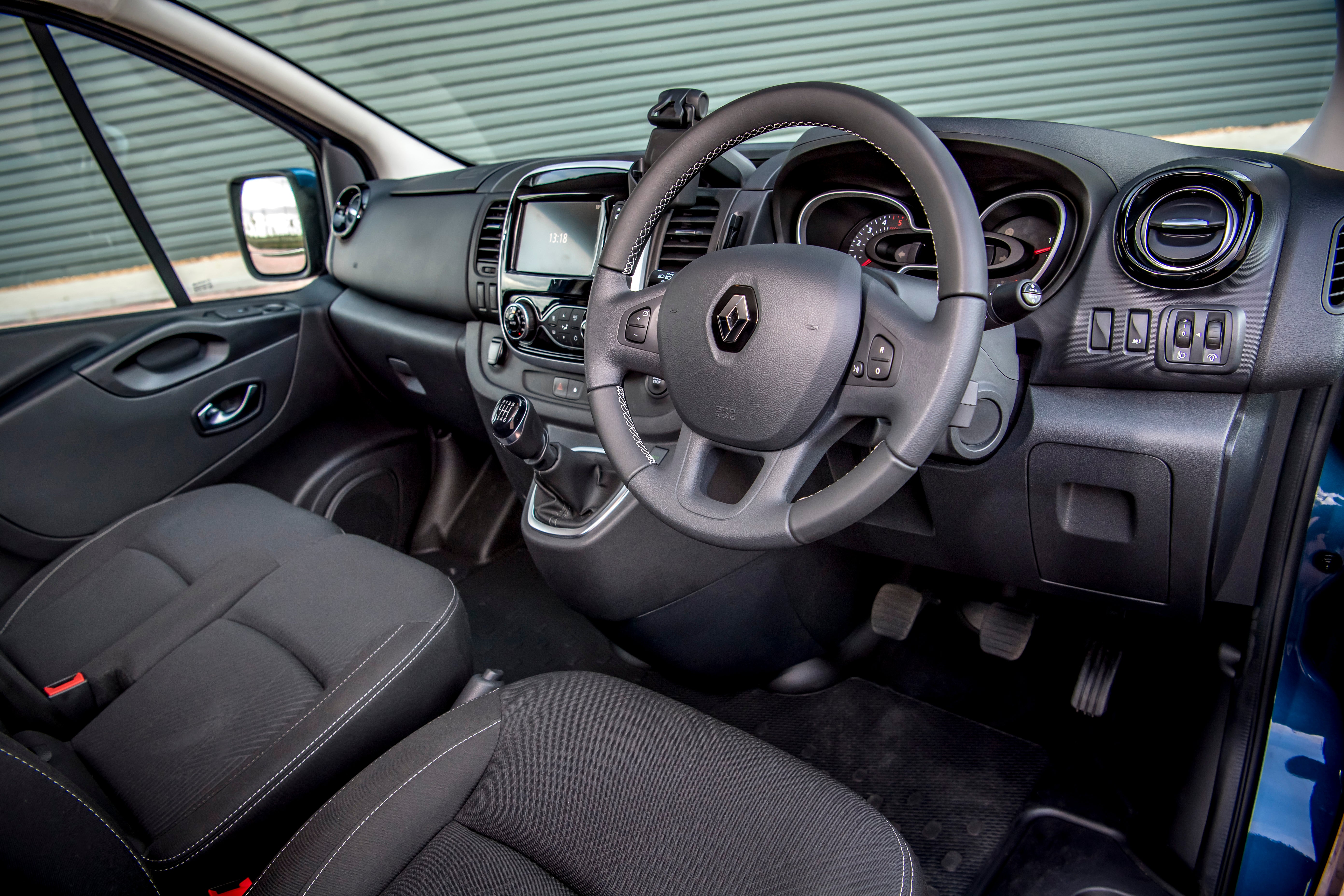 The range-topping Media Nav Evolution, for example, gets full Android Auto and Apple CarPlay compatibility while the cheaper R-Link is limited to Android Auto only. Neither system is a match for the tech used by Ford and Volkswagen, however, with the blocky graphics and slow screen changes making maps difficult to read when on the move.
In-cab storage has been improved, but the Trafic still lacks the space and smart touches of its rivals. The door pockets, for example, are narrow and some of the switchgear feels cheap.
The optional dashboard top box also has clips that make it painfully easy to catch the sides of your fingers between the plastic trim. That said, everything feels sturdy and hardwearing, which will please builders. Vans with three seats also get a work table that's located on the back of the middle seat.
Handling and ride quality
"The 2.0 dCi 145PS is expected to be one of the most-popular Trafic vans on sale in the UK, with its 350Nm of torque and advertised maximum of 52mpg striking a useful balance between performance and economy. "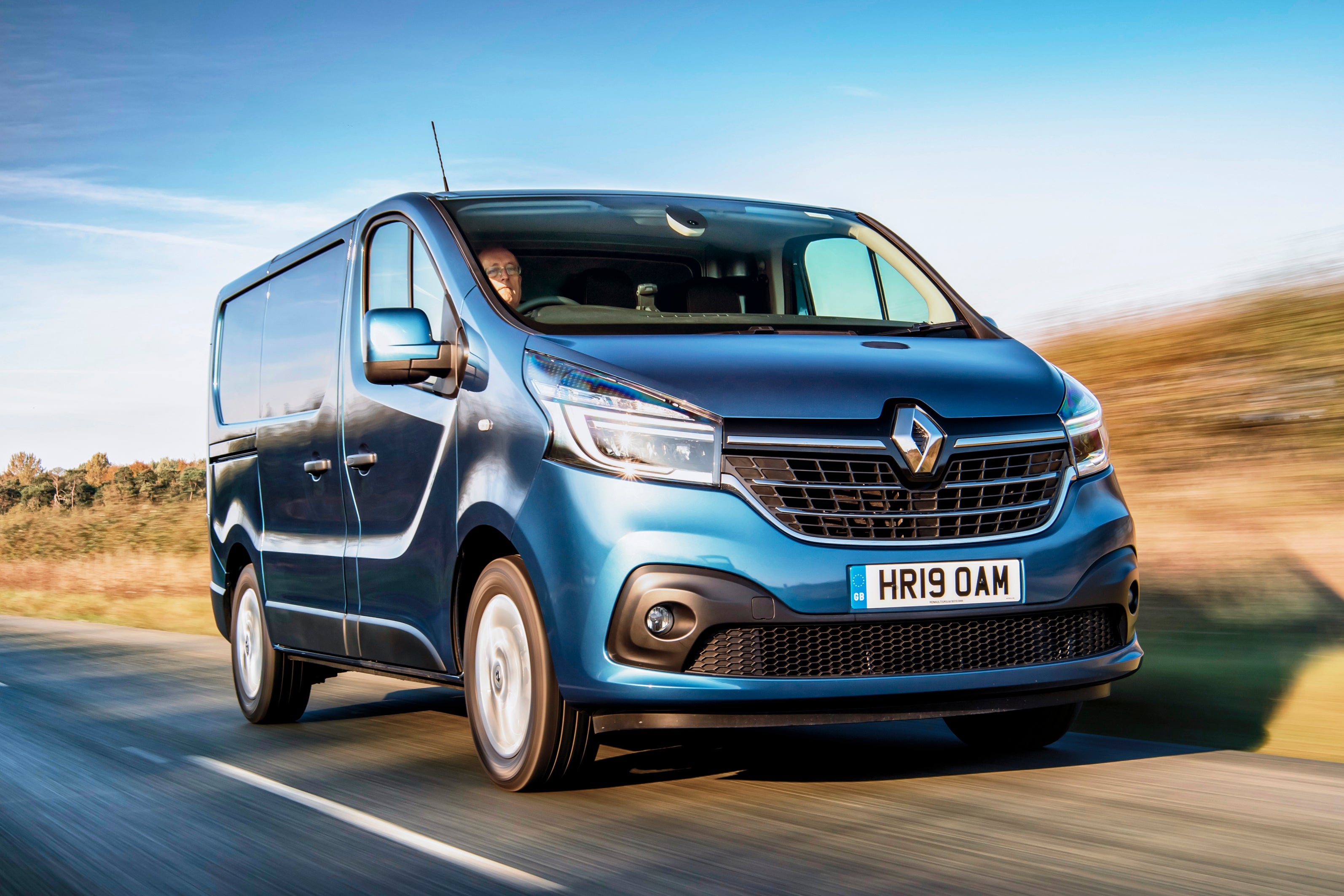 Buyers also get the choice of a six-speed manual or dual-clutch six-speed auto. The benefits of the 2.0 dCi engine are immediately obvious from behind the wheel, with smoother power delivery at urban speeds and lower levels of engine noise on the motorway.
The old 1.6 dCi engines were never particularly bad, but only the twin-turbocharged versions ever truly felt up to the task of heavy duty work. In comparison, the new 2.0 dCi feels more than a match, with only half the turbo power.
MPG and fuel costs
"While Renault's official figures for the 1.6 dCi may promise 45mpg and above, in reality, a working van is likely to see around 35mpg."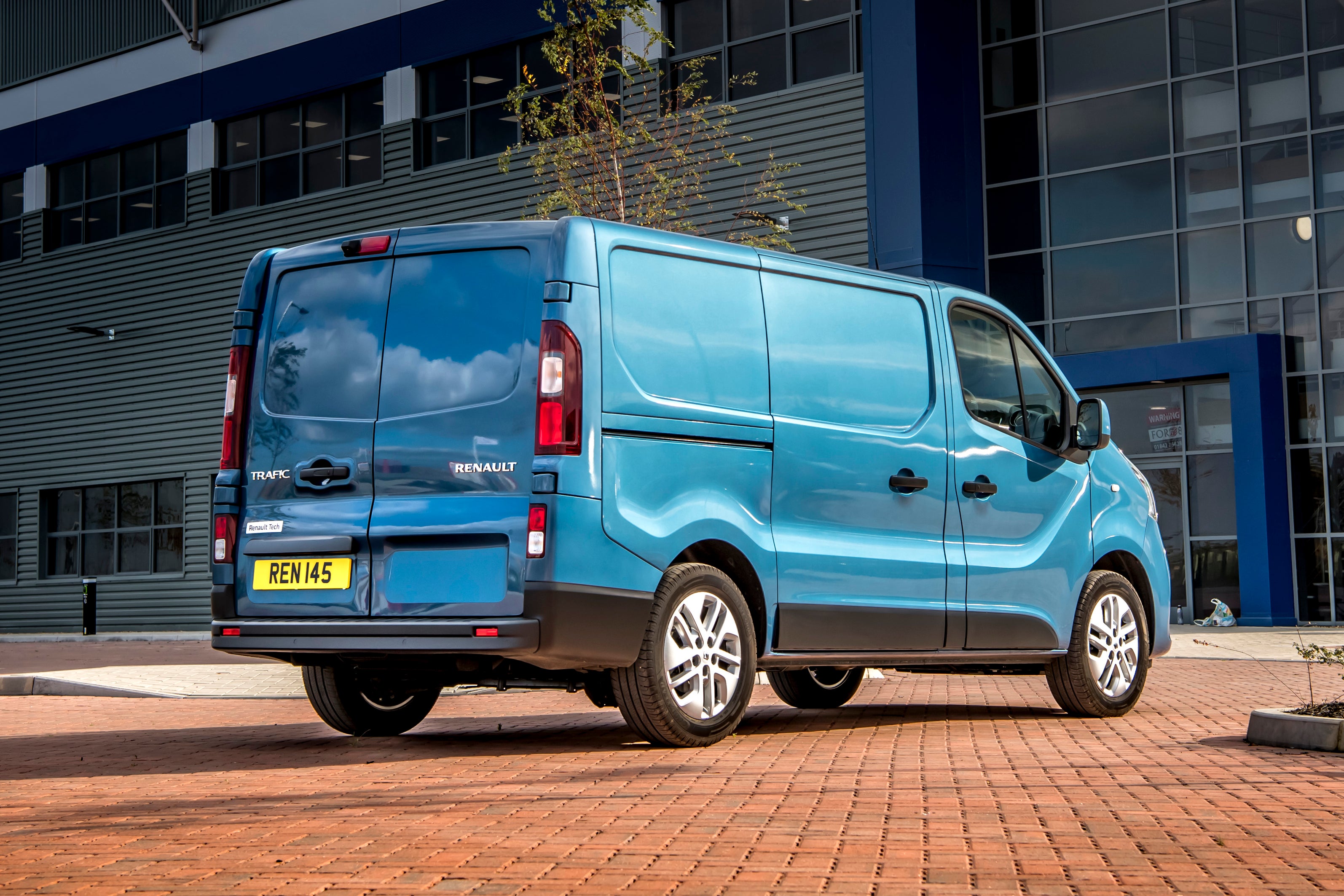 The newer 2.0 dCi is more economical and should return closer to 40mpg and above in everyday driving.
What should I pay for a Renault Trafic?
"Prices for early versions of this generation Trafic start at around £10,000 while for revised 2019 models you're looking at £20k."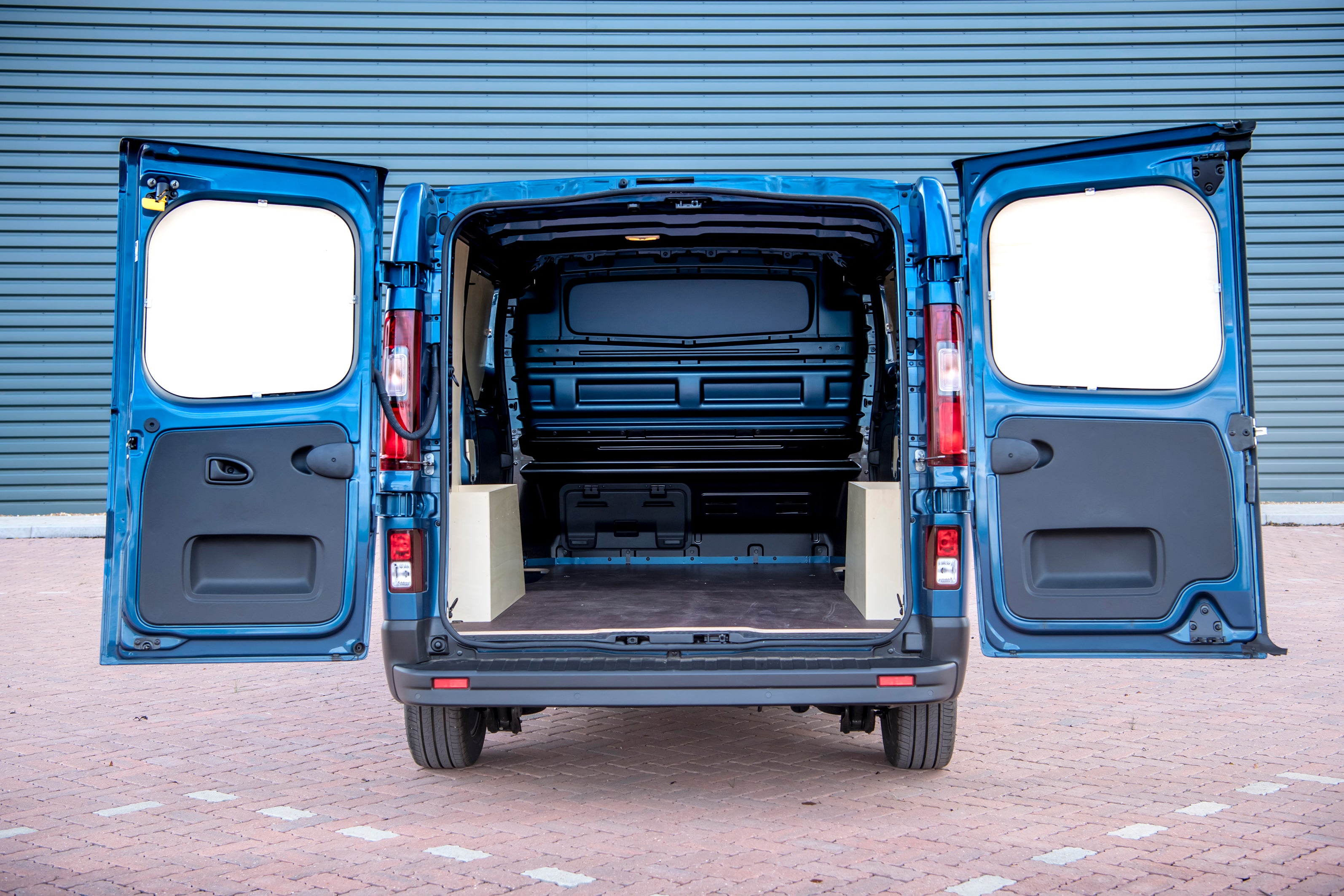 The cabin is revised from 2019 with an updated dashboard with satin chrome buttons (air vents, circling of the centre console, air conditioning control, gear lever and meters) and a dark carbon colour scheme. The design extends to the door panels (chrome door opening levers and trim on speakers for PV versions).
The load area gets LED lighting (500 lumens) of the loading area for better working conditions, a new three-button folding key or a Renault hands-free card with Single Door Opening (SDO) option for improved safety, with optional additional Extra Security lock still offered and a new polypropylene lining of the loading area for easier cleaning (optional), with a comprehensive choice of tailor-made lining providing a more robust and long-lasting loading area.
Renault Trafic cars for sale on heycar
3,055
Number of cars available
£12K - £38K
Price bracket of these cars
Colours available on heycar
Keep me updated by email with the latest advice, news and offers from heycar
By submitting, you agree to our
privacy policy
.