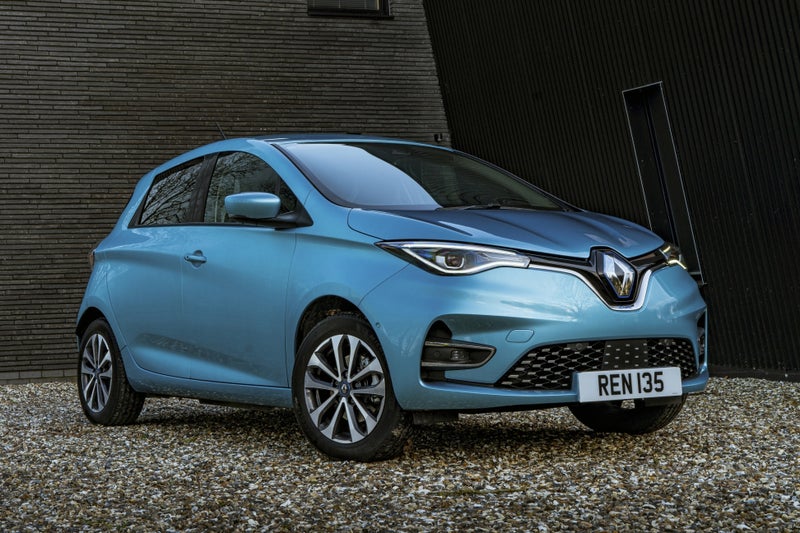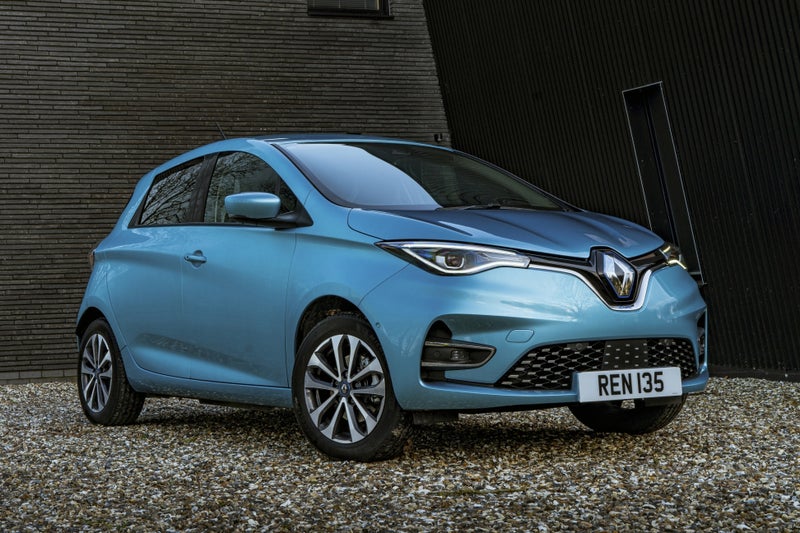 1/10
heycar rating
"How electric hatchbacks should be"
Quick overview
Pros
Engaging to drive with useful acceleration
Low noise levels and good ride
Good standard specification makes it easy to live with
Cons
Limited range in early models
Still an expensive proposition if you buy new
Won't suit all types of drivers and driving
Overall verdict
On the inside
Driving
Cost to run
Prices and Specs
Common questions
Overall verdict on the Renault Zoe
"The Renault Zoe is conclusive proof that the modern electric car is fit for purpose. It is a pleasure to drive and later models have the range to be viable in single-car households."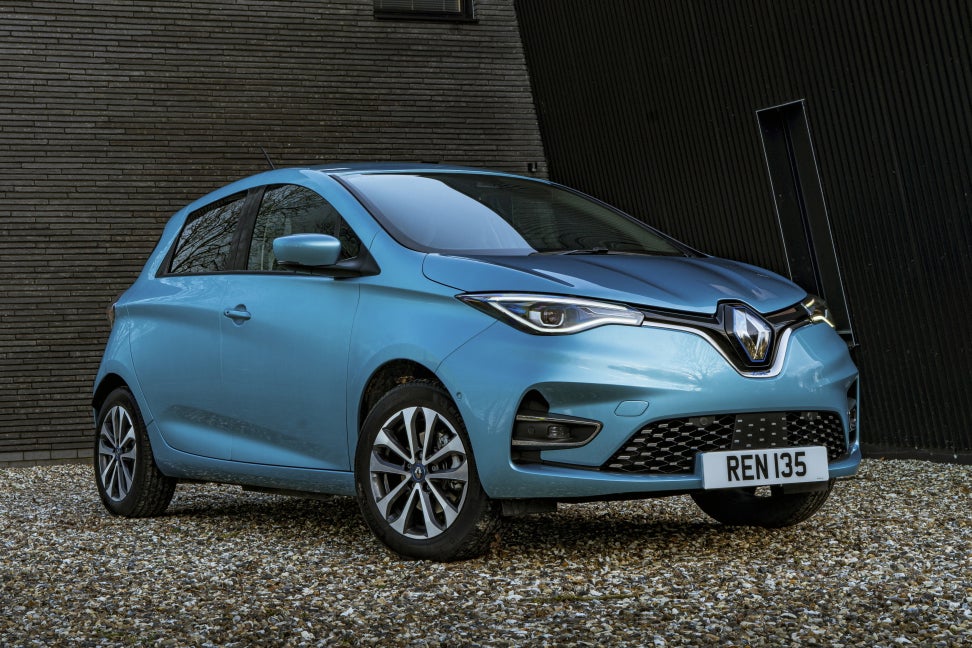 It takes a brave soul to be one of the first to take a big step in a new direction, but that's exactly what Renault did when it first introduced the Zoe in 2013. At that point in time the only other mass-produced electric vehicle on sale was the Nissan Leaf, and that too was in its early days. However, the Zoe was a slow-burning hit, and its combination of charm, useful range and continuous improvement means it is still a popular choice today, especially as a cheap electric car or city car.
Renault had already dabbled with electric cars (and has more on the way in the shape of the new Renault 5), but the Zoe was the company's first attempt at building one from the ground up, and although it is similar in size to the Clio it shares few mechanical parts. The design is distinctive too, with a tall body shape designed to maximise interior space as well as room for batteries, and ensure good aerodynamics too.
The powertrain of the Zoe has evolved and improved over time, with a number of improvements that have enhanced its performance and range. At launch the Renault Zoe was available in a single model, with a 90PS electric motor and a 22kWh battery giving it an official range of between 130 and 150 miles on a single charge.
In 2016 a higher-capacity 41kWh battery was introduced as an option with the Renault Zoe, increasing the official range to 250 miles (NEDC) 190 miles (WLTP). 2018 saw the introduction of a more powerful electric motor with 109PS, and from September 2019 the latest generation Zoe was also offered, with a 136PS motor and a 52kWh capacity battery, giving a claimed range of 245 miles (WLTP).
The Renault Zoe range is relatively straightforward, with a single five-door hatchback bodystyle and three trim levels, although there is an extra element of choice in respect of the electric motor and charging speed.
The basic Play trim is only available with the less powerful 109PS electric motor and without the rapid charge facility. The mid-range Iconic model allows you the full choice - 109PS motor with or without rapid charge, and the more powerful 136PS engine with or without rapid charge, while the high-spec GT Line comes with the 136PS motor only, and the choice of standard or rapid charging.
Inside, the Renault Zoe continues to look a little different from conventional cars. You sit high up, chiefly because the battery pack is underneath the floor, but headroom isn't lacking thanks to the tall body, and the height actually helps the view out at the same time. The interior has hints of Clio about it with some familiar switches and buttons, but earlier models have brighter interior shades that lift the mood. Whereas later models go for a more sophisticated, high-quality look, with 100 per cent recycled materials used for the seat coverings too.
The driving experience is typical for an electric car, with strong low-speed acceleration and generally low noise levels. It's also a very easy car to drive, with just two pedals and an automatic gearbox you can put into Drive and ignore. Later models are better still thanks to the increased power output, but even the first cars are a pleasure to drive.
Such are the Renault Zoe's strengths, it makes a convincing case against conventionally-powered Superminis, even if there is a premium price to pay for its all-electric powertrain. Buy used and you can dodge some of this extra cost, although you won't benefit from any government incentives.
Is the Renault Zoe right for you?
If the Renault Zoe is physically big enough to accommodate you and your life then it comes down to a matter of range and purchase price. With early models offering a realistic range of around 100 miles it would only really suit someone who takes long trips rarely (or never), but city dwellers can potentially enjoy better access to charging points and reduced costs where congestion charges apply.
Later models have longer range making them more viable for longer commutes, but still require a large investment compared to a conventional petrol or diesel car of a similar size.
What's the best Renault Zoe model/engine to choose?
Range is rarely a consideration when choosing a petrol or diesel car, but it is a huge factor when it comes to buying electric. If you're buying new, and plan to keep the car for a long time, you may not need the most power or the fastest charging options.
However, on the used market these factors will be a big draw, so you should choose the biggest battery, the most powerful motor and the quickest charging option your budget will allow.
Early Renault Zoes are well-equipped, with even the Expression model getting Climate Control, Sat-Nav with Bluetooth and Cruise Control. The most recent 2019-on models delete the navigation on the basic Play models, but it is standard on Iconic and GT Line trim. Sat-Nav is a useful thing to have when driving an electric car, as they can usually locate charging stations on your route and guide you depending on your remaining range.
What other cars are similar to the Renault Zoe?
If you want a small electric car, then the obvious rivals to the Zoe are the retro inspired Fiat 500 Electric and the Honda e along with perhaps the MINI Electric.
The Nissan Leaf is another rival for the Renault Zoe, especially as it has been around for many years. It's a bigger car than the Zoe, but is one of the few other cars designed from the ground up as an electric car, and is all the better for it.
Many of the rivals closer to the Zoe's size are based on conventional vehicles, such as the SEAT Mii Electric, Skoda Citigo-e iV and Smart EQ Forfour while bigger hatchbacks like the latest Peugeot 208 are also available in pure electric form.
While the entry-level Renault Zoe Play starts at £27,595, a fully-loaded Zoe GT Line will set you back over £32,000 - that's the same price as the brilliant Skoda Enyaq iV 60 family SUV.
Comfort and design: Renault Zoe interior
"In some respects, the two generations of Zoe have a different approach when it comes to the interior. The earliest cars were clearly designed to look different from conventional cars, so the cabin is finished in light colours with little contrast, which is a change from the typical dark grey shades."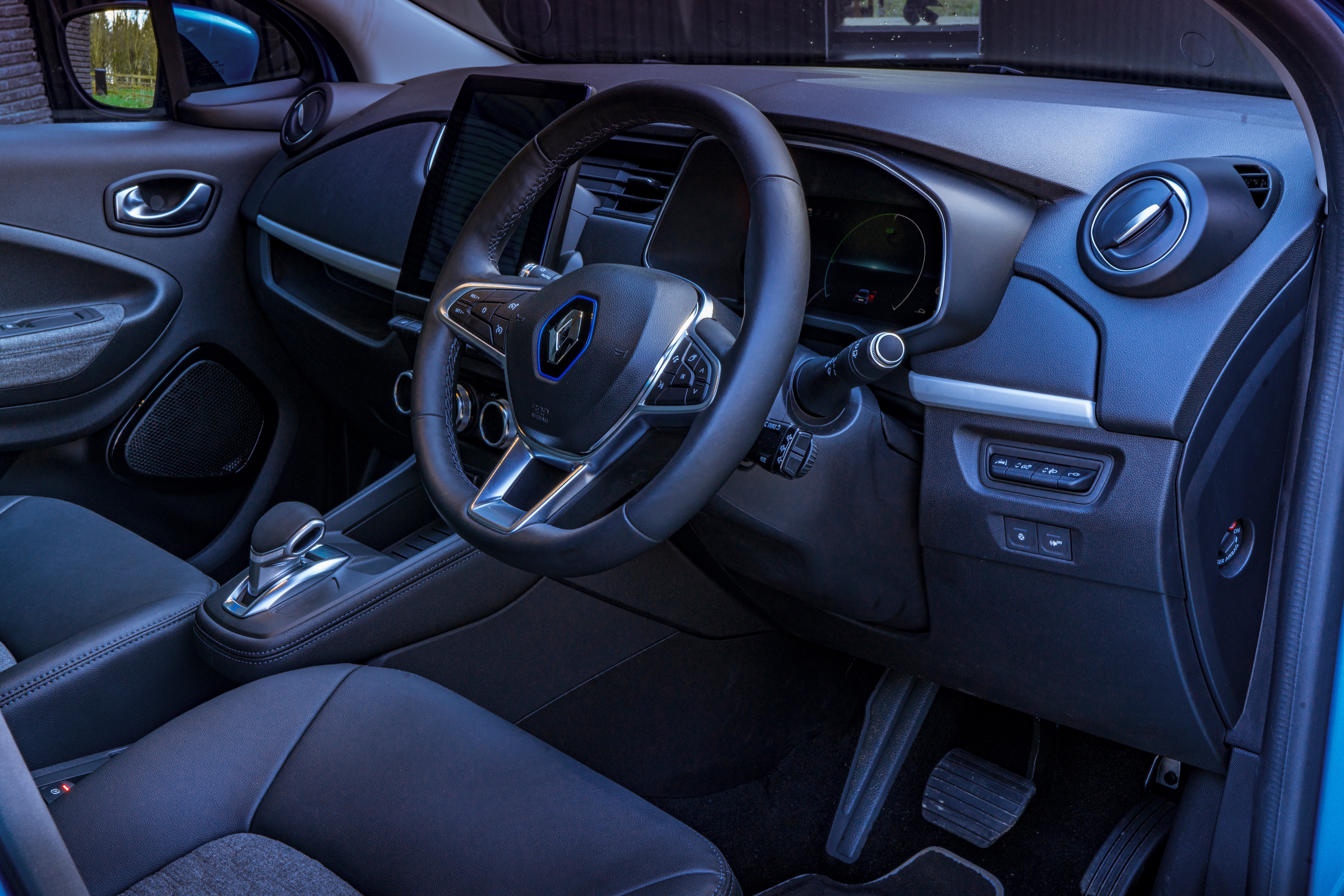 It worked well at the time, although those early cars might be looking a little grubby by now. New Renault Zoes are much more conventional, with a cabin layout that is very similar to that found in the latest Clio as it defers to darker colours. In both generations the design is pleasingly minimalist, which seems to fit well with the Zoe's fuss-free approach.
Getting comfortable inside the Renault Zoe should be a breeze for most people, although it is important to bear in mind the high seating position caused by the battery pack living underneath the floor.
Headroom is good, but taller occupants may find the driving position more like an MPV than a small hatchback. Visibility is good however, with a generous glazed area and the high-set driving position comes into its own when parking.
Quality and finish
Small cars are generally cheaper than bigger cars, but those rules don't apply in the same way when it comes to an electric car. You'd normally expect high performance or a premium badge when dropping £25k on a car this size, so the Renault Zoe has to claw back some of the costs of the electric powertrain by penny-pinching elsewhere.
In early cars it's not immediately obvious, as the bright colours, big infotainment screen and simple design distract the eye, but there are quite a few areas of cheap plastics in here. Although they will probably hold together for many years, it's a little disappointing. It's less obvious in the latest generation Zoe, helped by the recycled seat material on higher spec cars which looks and feels a lot better than it sounds, and it's a lot closer to looking plush than the earlier cars.
A further boost for the latest Zoes is a smart 10-inch digital instrument display, which increases the feeling of expense, and is a significant improvement on the monochrome digital strip display in the earliest examples.
Infotainment: Touchscreen, USB, nav and stereo in the Renault Zoe
Go for an early used Renault Zoe and you do well whichever specification you choose. In the basic Expression trim you get a 7-inch touchscreen with TomTom, Sat-Nav, Voice Control, USB input and an SD card slot, which should be more than adequate for most buyers. Dynamique Intens and Dynamique Zen models upgrade this to a more powerful Arkamys system, but this is available as an option on Expression models too.
The TomTom navigation works well and it's an easy system to use, although it may require a subscription depending on the age of the system.
Latest generation Renault Zoes also have a 7-inch touchscreen system that includes DAB, Android Auto and Apple CarPlay. Sat-Nav isn't included as standard, which matters less as you can use your smartphone, but native systems work better with electric cars as they can show you charge points more easily. Iconic models have the same system but with navigation included, while top-spec GT Line models get a bigger 9.3-inch screen with the same functionality.
All versions are slick in their operation, and the portrait-oriented screen feels more intuitive than landscape once you get used to it.
Space and practicality: Renault Zoe boot space
The Renault Zoe is certainly a small car, but it's a little larger than it might first appear; at 4084mm in length it's a fraction longer than a Ford Fiesta and the latest Clio, but the extra height of the body fools you into thinking it's smaller than a conventional Supermini. The raised roof is an essential aspect of the design, as the floor is higher than a normal car thanks to the stack of batteries stashed beneath it.
Climb into the front seats - it's almost a step up depending on how tall you are - there is generous space for most sizes of adult. Legroom should be sufficient for people over six-feet tall and headroom is almost as good, although you should try before you buy if you are at the taller end of the scale due to that high-set driving position. Shoulder room is competitive for a car of this size too.
Space in the rear is a little more restricted, how much legroom you have depends very much on the height of the person sat in front of you. If those seats are in the rearmost position, adults in the back may find their legs are lacking the freedom to move around.
Boot space is good however. There's 338 litres available with the rear seats in place, almost as much as the first generation of the much-larger Nissan Leaf, which can be expanded to 1,225 litres with the rear seats folded. The boot lip is relatively high, but once inside it's easy to get your luggage packed into place.
In the cabin there are a number of storage areas for stashing your stuff. The latest Zoes have a couple of trays dotted around as well as a glovebox and storage bins, but it's very much a conventional hatchback rather than a mini-MPV in this respect.
It's worth remembering that you need to keep at least one charge cable with you at all times. Public charge points should have their own dedicated cables, but it's always good to have a back up. You can store these below the false boot floor in the Zoe, although this will reduce the amount of total space available.
Handling and ride quality: What's the Renault Zoe like to drive?
"Most buyers choosing the Zoe will be looking for an easy and comfortable driving experience rather than big thrills, and that's exactly what it delivers."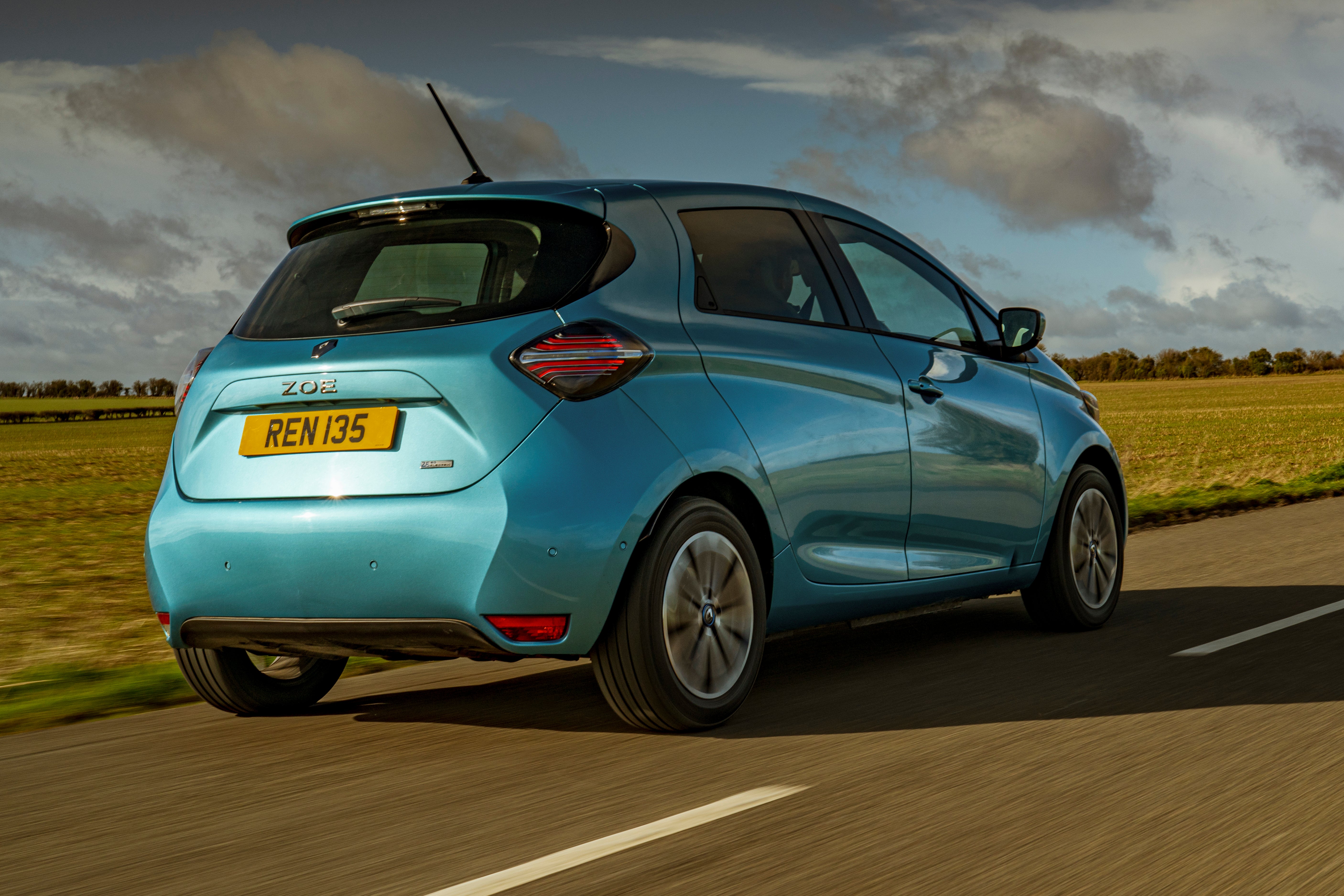 Like most smaller Renaults the Zoe has light, accurate steering, with consistent weighting in your hands which is reassuring for both novices and experienced drivers. It feels largely the same whether you are parking or cruising along the motorway, and it requires very little effort to keep it on the black stuff.
Should you choose to pilot your Zoe with a bit more vigour you'll find it is willing to play along, although there's not a great deal of fun to be had. With the low noise levels you get from an electric car's engine room, brisk cornering just makes the sound of tyres scrabbling more apparent, which is somewhat off-putting.
There's enough grip, even with tyres that are designed for low rolling resistance, but this is not an electric hot hatch, at least in terms of its handling. There's also quite a bit of bodyroll should you decide to start throwing it around a little. The suspension is set relatively soft to benefit ride quality, and although having the batteries under the floor means the Zoe is well-balanced, the amount of roll does discourage that kind of behaviour.
Ride quality in the Zoe is generally good. At low speeds and in town where Zoes will probably spend most of their time, it is able to soak up most of the small lumps and bumps that could irritate passengers. It also remains composed at higher speeds and over longer undulations, although the faster you go the more the body will move around on pronounced uneven sections like you find on poorly-maintained motorways.
What engines and gearboxes are available in the Renault Zoe?
With several motor and battery options to choose from, it's important to take the time to consider your needs and how the Zoe will be used in order to determine what will suit you best.
The earliest Zoes with the 90PS electric motor might be the most humble in terms of power output, but you still feel all the benefits of pure EV power. Acceleration from low speeds is impressively strong; 220Nm of torque is available from zero revs, so it sprints away from the lights with playful ease. The downside of the early cars is that it runs out of puff more quickly, and as you approach motorway speeds it does struggle.
The later 109PS version is an improvement on this, although the torque output is almost identical, so it is at higher speeds where the benefit is felt. The latest high-power 136PS version is the pick of the bunch in terms of performance, although it is still not as fast as some of its pure electric rivals.
Refinement and noise levels
Electric cars generally benefit from the lack of a combustion engine banging away whenever the car is in motion, and the Zoe is actually better the slower you go as you benefit from the lack of an engine note.
At low speeds and in traffic you start to notice the sounds around you rather than those that your own car is making. This genuinely contributes to making the Zoe a relaxing car to be in, especially in traffic. This also makes it easier to talk to your passengers, and to hear the audio system at lower volumes.
What spoils the silence a little is when you get up to speed. It's then that the Zoe reveals it is a little short on refinement elsewhere, with wind and tyre noise becoming apparent even at modest speeds. It is important to note these sounds are more apparent because of the lack of engine noise, but even allowing for that, the Zoe is less refined than some of its key rivals, which is also not helped by its age compared to fresher offerings.
Safety equipment: How safe is the Renault Zoe
Renault has a strong track record when it comes to safety, and has spent billions in ensuring a strong performance from all of its cars. While the original Zoe scored a full five stars when it was crash-tested by Euro NCAP in 2013, standards have moved on a bit since then and the updated Zoe was recently retested with damning results.
Experts complained about the removal of a seat-mounted side airbag, and added that the new Zoe "offers poor protection in crashes overall, poor vulnerable road user protection and lacks meaningful crash avoidance technology." As a result, the Renault Zoe has been awarded a shocking zero stars by NCAP.
As standard, new Zoes are fitted with ESP, front and rear parking sensors as well as a reverse parking camera, a tyre pressure monitoring system and emergency brake assist.
There are front, side and curtain airbags for the driver and passenger, with Isofix mountings for the front passenger and rear seats, as well as airbag deactivation in the front. There are no safety options available for the Zoe. All Zoes are fitted with a tyre repair kit as standard, and there is no option to add a space saver or full-size spare wheel.
Maximum EV range in the Renault Zoe
If the earliest 22kWh battery and its 100-mile-ish range is good enough for you then that's great news, as these versions are the cheapest to buy. However, the later 41kWh option increases the range to almost 200 miles, which for most people will turn the Zoe into a genuine everyday car. If you can stretch to the top-spec version then close to 250 miles range is yours.
Charging times: How much does it cost to charge the Renault Zoe
"The big savings start when it comes to keeping your Zoe topped up with juice. Early models have the smaller 22kWh battery, and although it may take longer to charge, the amount of actual energy required to fill it is also less. An overnight charge could easily cost £3 or less depending on your electricity provider."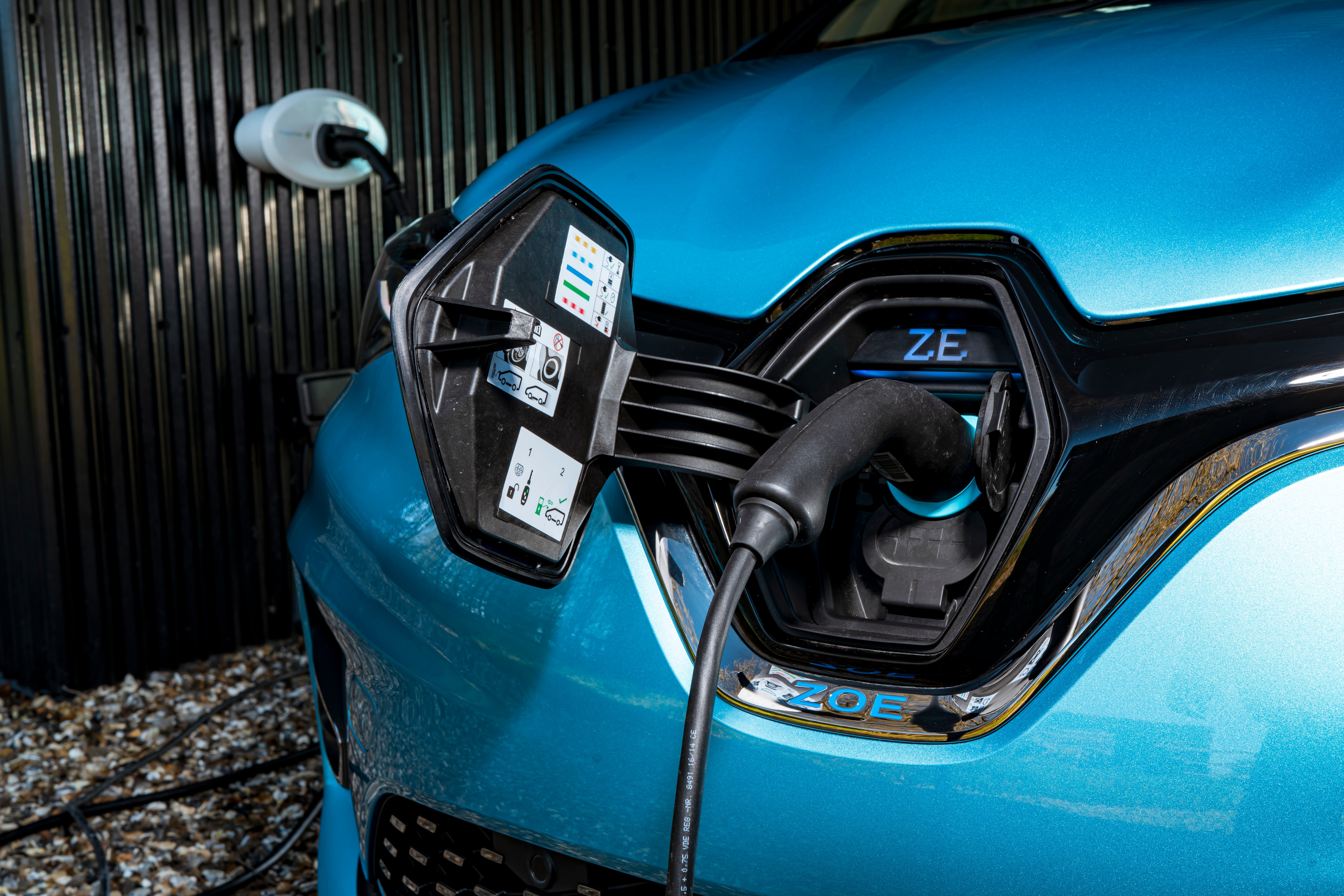 The later models with the bigger batteries won't cost a great deal more either - £5 should be sufficient if you charge your car at home overnight. Charging costs at public charge points can vary, but because fast chargers require less time, frequently it is best to spend £8 or £10 on a half-hour partial charge and be on your way more quickly - partial charges are usually better for EV batteries than a full discharge and recharge.
Insurance groups and costs
The downside of the Zoe's price and electric status is that the insurance groups are a little higher than similarly-sized cars. Many models fall into group 15E or 16E, but the more expensive GT Line versions go as high as group 22E, putting them almost halfway up the insurance scale.
New drivers may well find that the Zoe is too expensive for them to insure - if the car itself isn't too expensive in the first place - but this should be less a problem for more experienced drivers with a few years of no-claims bonus to help cut the premium back.
VED car tax: What is the annual road tax on the Renault Zoe?
The best news about the Zoe in terms of running costs is VED, and as much as the rules change more frequently than the interpretation of VAR, zero-emission pure electric vehicles will remain at the zero rate for many years to come. The Zoe also isn't sufficiently expensive to be hobbled by the £40,000-plus rate for new cars in the first year, so you can load up the spec of your GT Line and not be penalised either.
How much should you be paying for a used Renault Zoe?
"With several years' worth of sales you shouldn't have too much trouble tracking down a Zoe to suit your needs. It might not have sold like hot cakes at first but it has increased in popularity as the electric car has become more fashionable."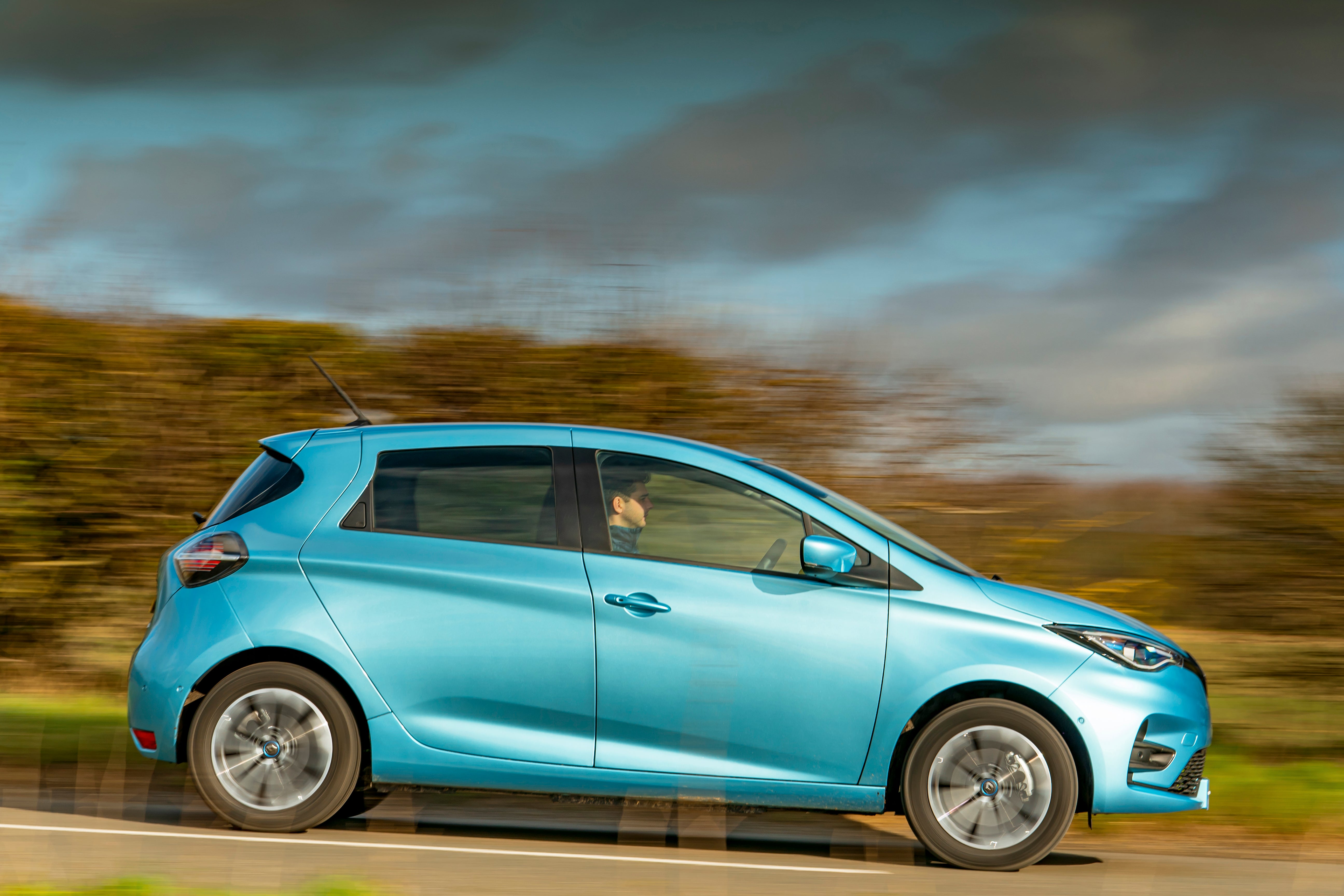 The cheapest Zoe we could find in the Heycar classifieds was a little over £5,000 for a Dynamique specification car with under 30,000 miles, which means there's plenty of life left in the battery too. At the top end of the price scale, we found a 2020-registered model with delivery miles, in top-spec GT Line trim and the higher output engine for £33,000.
Trim levels and standard equipment
For older Zoes the entry specification Expression is a sensible choice, with the essential R-Link system with navigation and Bluetooth. It also features climate control and cruise control, so there's not a great deal of sense in shelling out for a higher specification.
For the latest versions of the Zoe, trading up from the basic Play trim to the Iconic is a sensible choice, if only to get you the EasyLink 7-inch infotainment system that adds satellite navigation, which can be a lifesaver in an electric car. It also adds alloy wheels and rear parking sensors for a reasonable premium of around £1,500 compared to the Play model.
Ask the heycar experts:
common questions
Is the Renault Zoe a good car?
It's fun to drive nippy acceleration and a decent ride, plus it comes with plenty of standard kit. Early models do have less range, though.

Answered by
heycar editorial team
What is the range of the Renault Zoe?
Early models had a 22kWh battery with a 100-mile while later models had the option of a 41kWh, which increased the mileage range to 200(ish).

How much does a new Renault Zoe battery cost?
A replacement battery for a Renault Zoe is about Euros 8000 and should be good for a thousand full charge cycles.

Answered by
Georgia Petrie
Renault Zoe cars for sale on heycar
3,055
Number of cars available
£9.9K - £35K
Price bracket of these cars
Colours available on heycar
Keep me updated by email with the latest advice, news and offers from heycar
By submitting, you agree to our
privacy policy
.