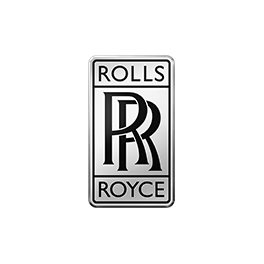 Rolls Royce
Rolls-Royce is the world's most luxurious car brand. Relaunched under BMW ownership in 2003, the manufacturer sells fewer than 5000 cars a year, each produced at the firm's Goodwood factory in Sussex. With prices starting at more than £200,000, the Rolls-Royce is a dream car for the majority of buyers. They feel incredibly special, though - from the umbrella hidden in the door to the silky-smooth V12 engine which you can balance a £1 coin on without it falling over.
Which Rolls-Royce is right for me?
If you prefer to sit back and let your driver take control, the Rolls-Royce Phantom is the car for you. The Wraith is a better option if you enjoy driving and prefer a slightly sportier model, while the Ghost is a good halfway house. The Dawn is a convertible - ideal for those who want to be seen in a Rolls-Royce - while the Cullinan SUV will appeal to family buyers and image-conscious alike.
Tell me something I don't know about Rolls-Royce
Rolls-Royce offers an optional Starlight Headliner on a number of its models, designed to mimic the night sky. It's made up of more than 1400 fibre optics, each drilled and placed by hand. It can even be tailored to your own personal requirements - such as the star constellation on the night you were born.