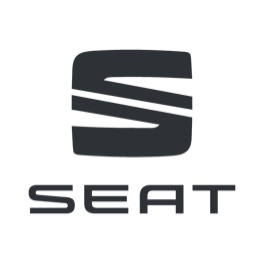 SEAT
Seat is the largest Spanish car manufacturer currently in operation, and has held this position for many years. First established in 1950, it originally had close links with Fiat and many of its cars were based on existing Fiat models. This changed in the 1980s as Fiat withdrew from the partnership and Volkswagen Group stepped in, taking full control of the company and sharing VW components and expertise. While using much of the same hardware as sibling brand Skoda, Volkswagen and Audi, Seat's models generally have sportier looks and handling.
Which Seat is right for me?
The Mii city car is highly space efficient yet good to drive and cheap to run, while the larger Ibiza supermini is one of the best small cars on the market with a quality cabin and comfortable driving experience. Seat's popular Leon is an accomplished compact hatchback or estate, and the Alhambra is a traditional seven-seat MPV with useful flexibility. On the SUV front Seat offers the impressive Arona small crossover, the mid-sized Ateca that is capable and versatile plus the full-size Tarraco, which offers generous space and high levels of comfort. Seat's Cupra models also offer a great deal of performance for the money, while the Mii Electric is the brand's first pure EV model.
Tell me something I don't know about Seat
Seat has produced a series of limited edition models in its past called Bocanegra, the Spanish for 'black nose', with each example distinguished by black detailing at the front of the car.