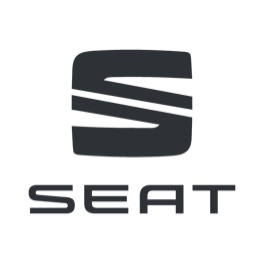 SEAT Arona Review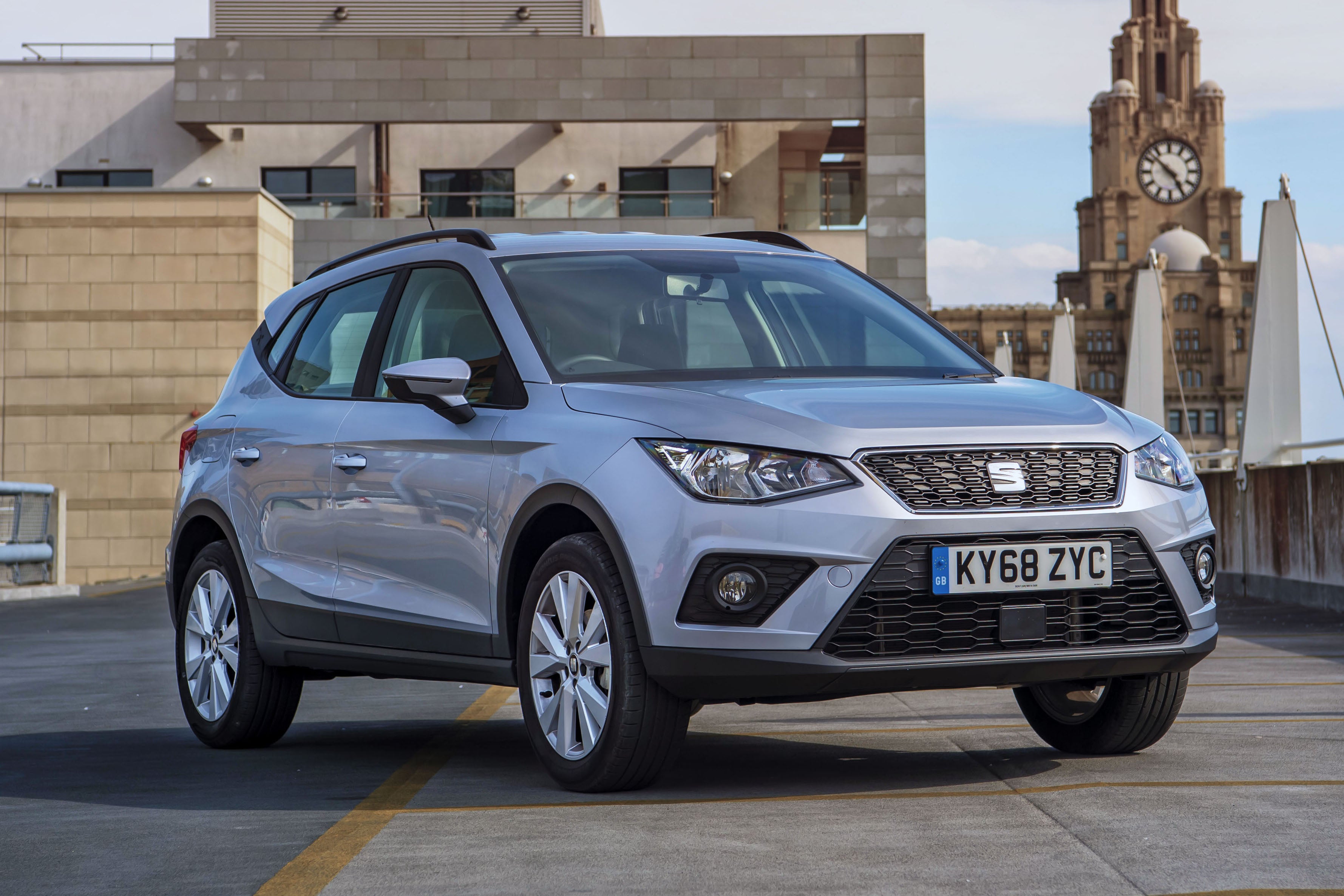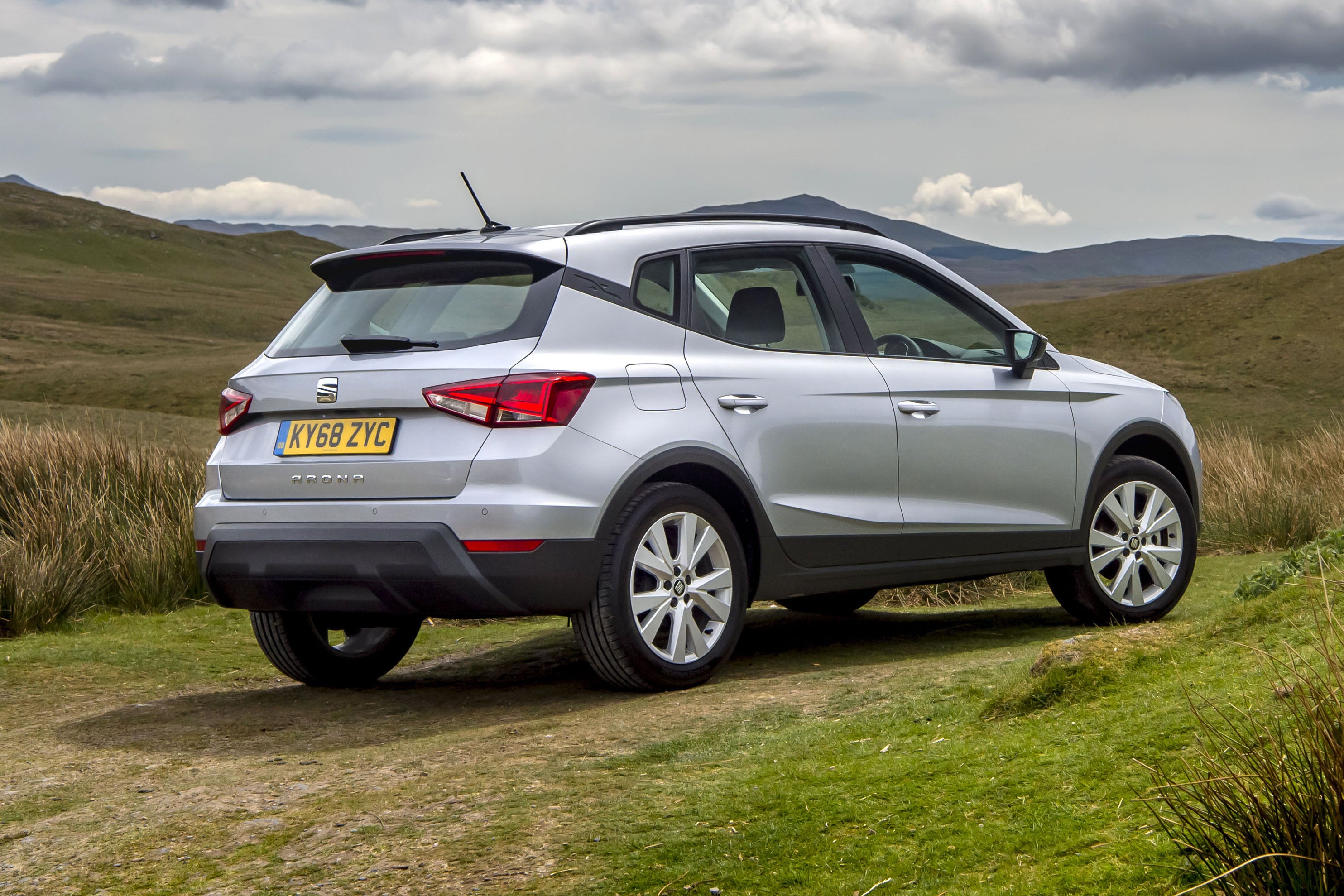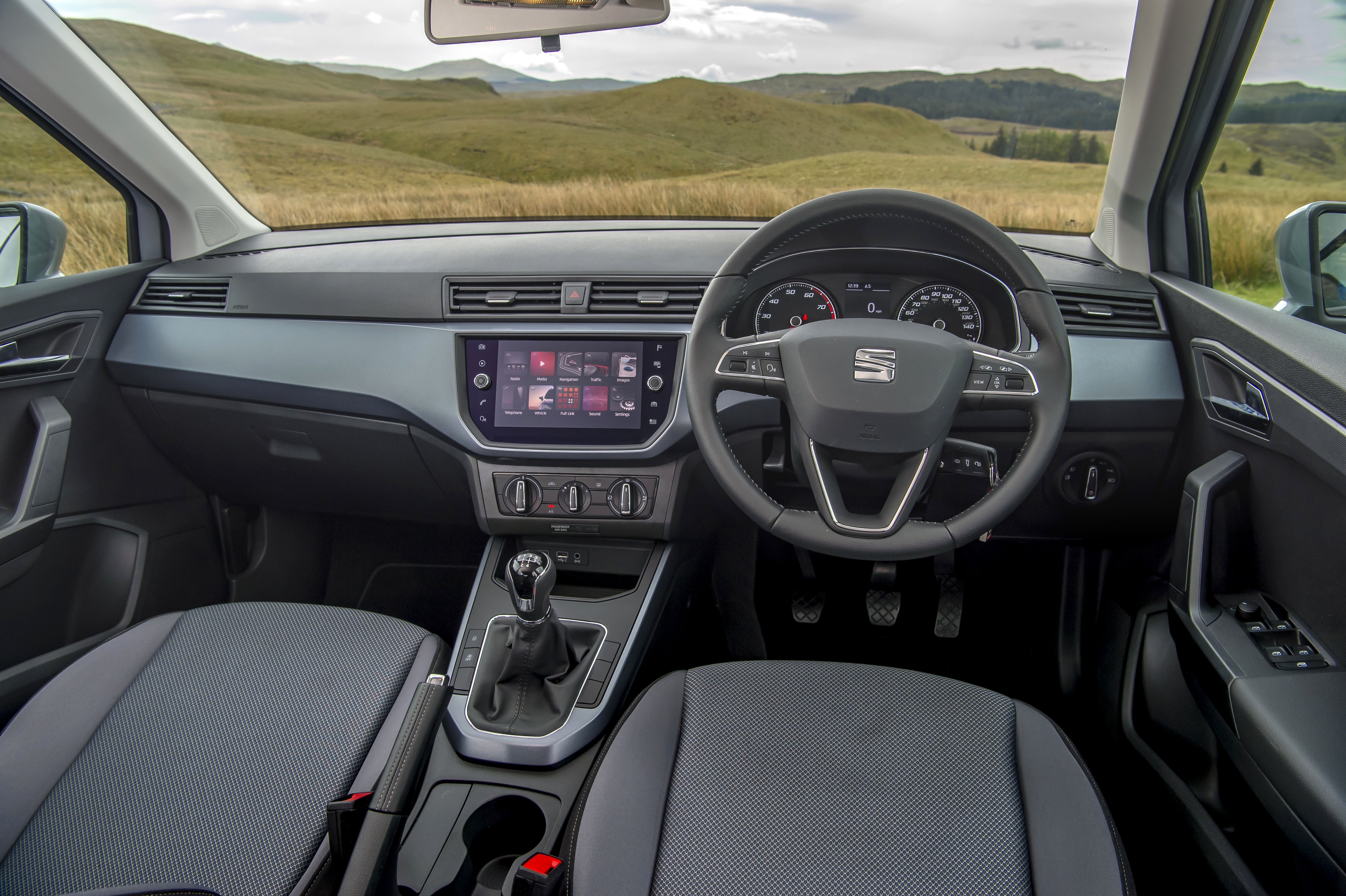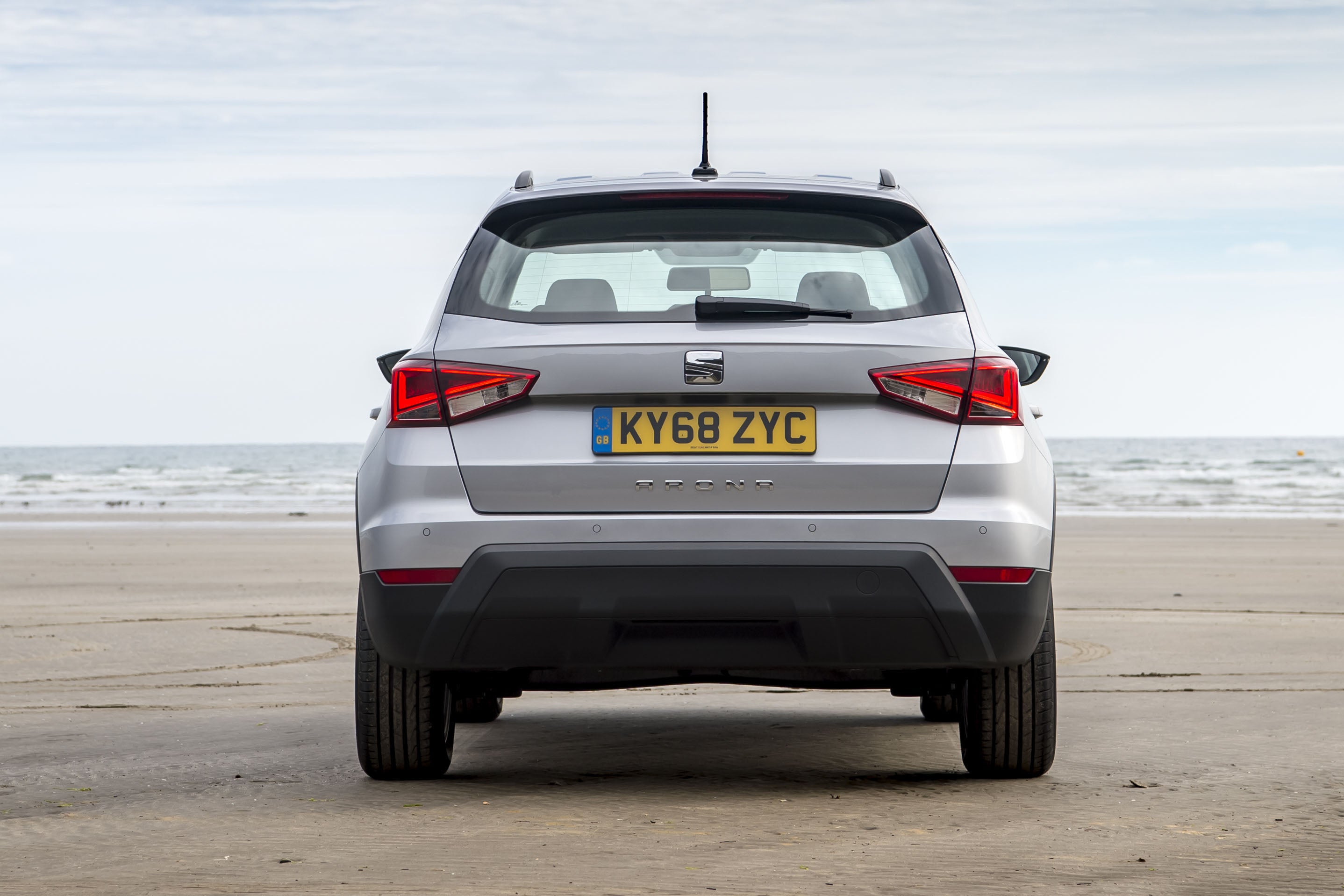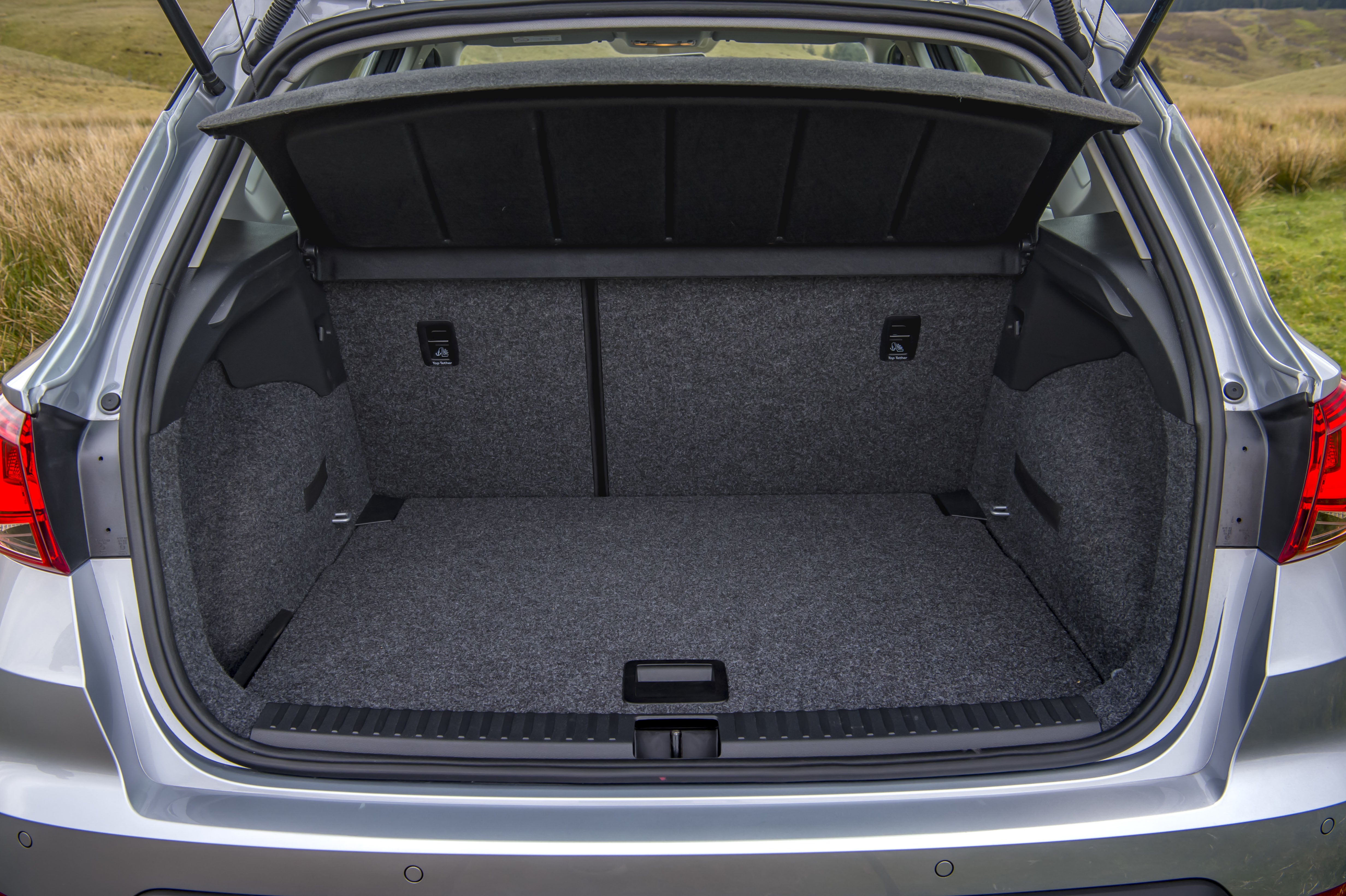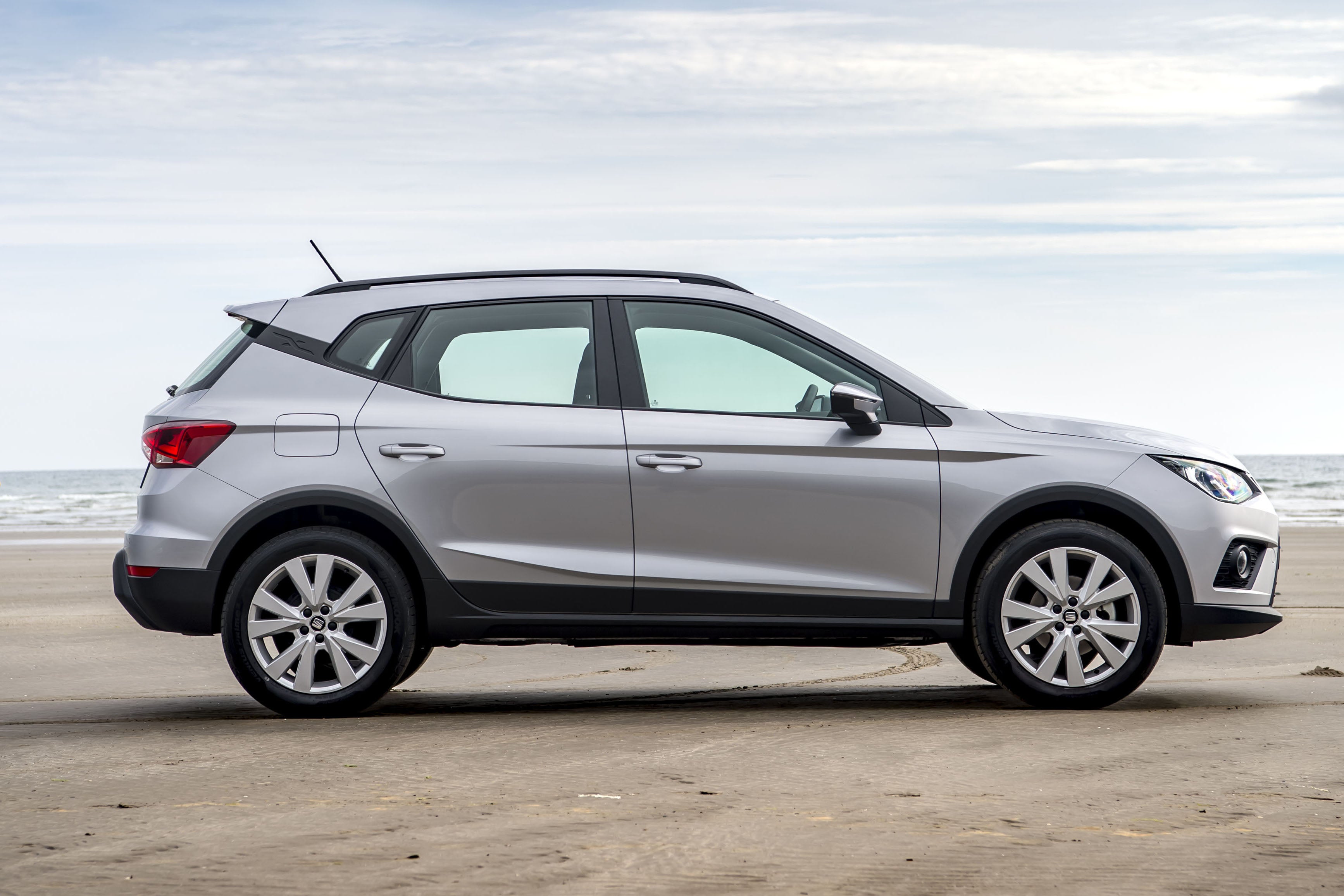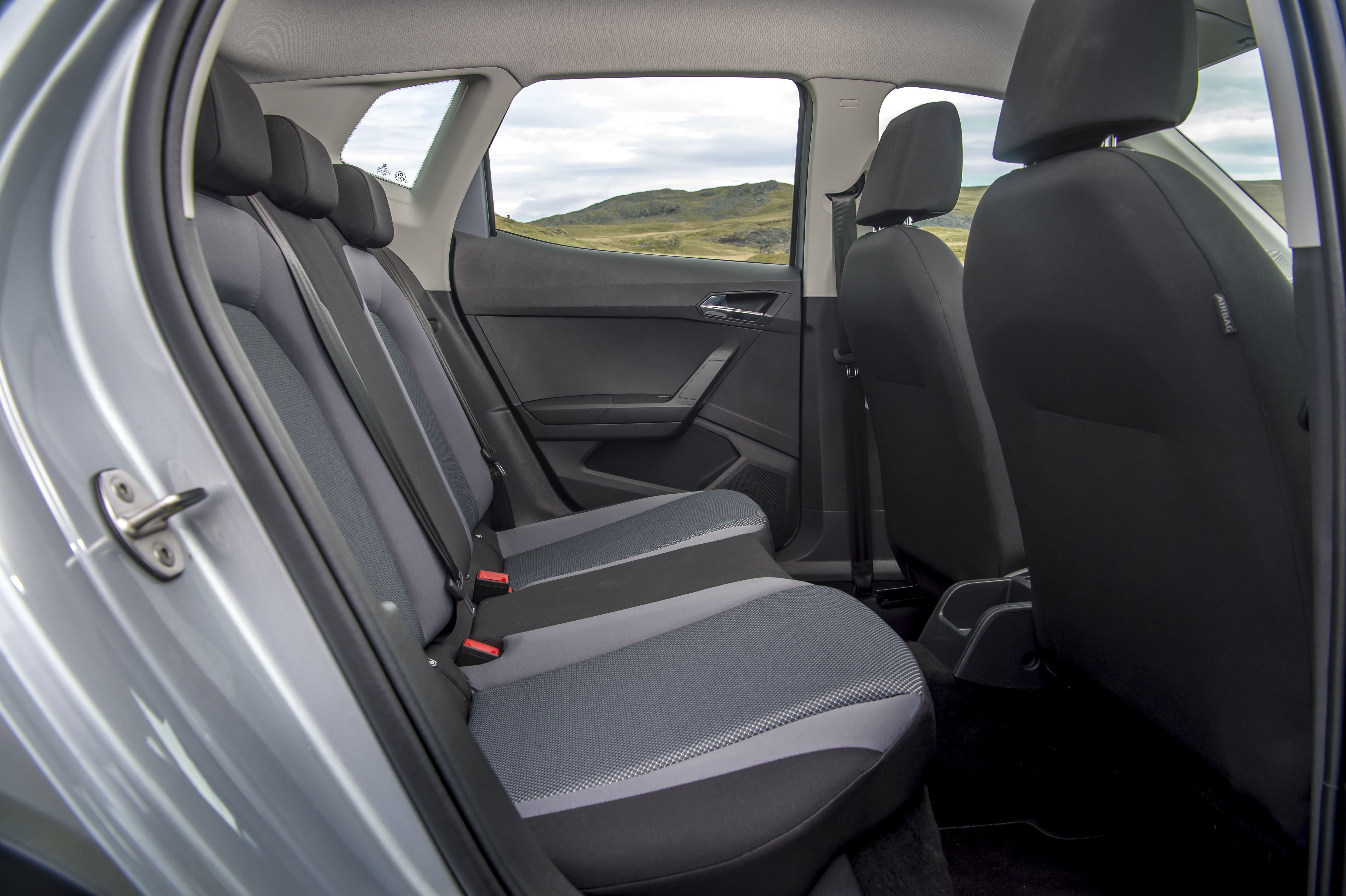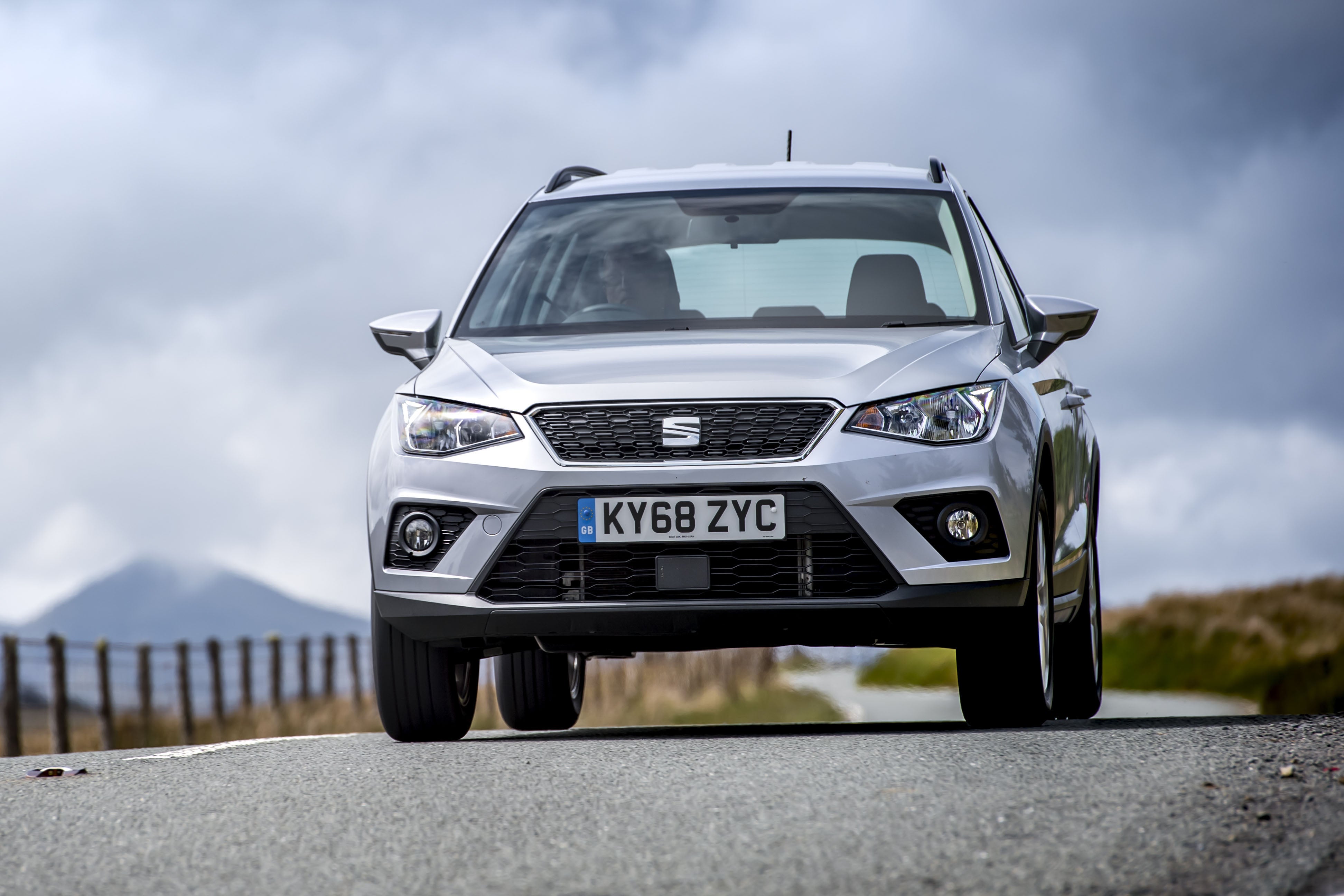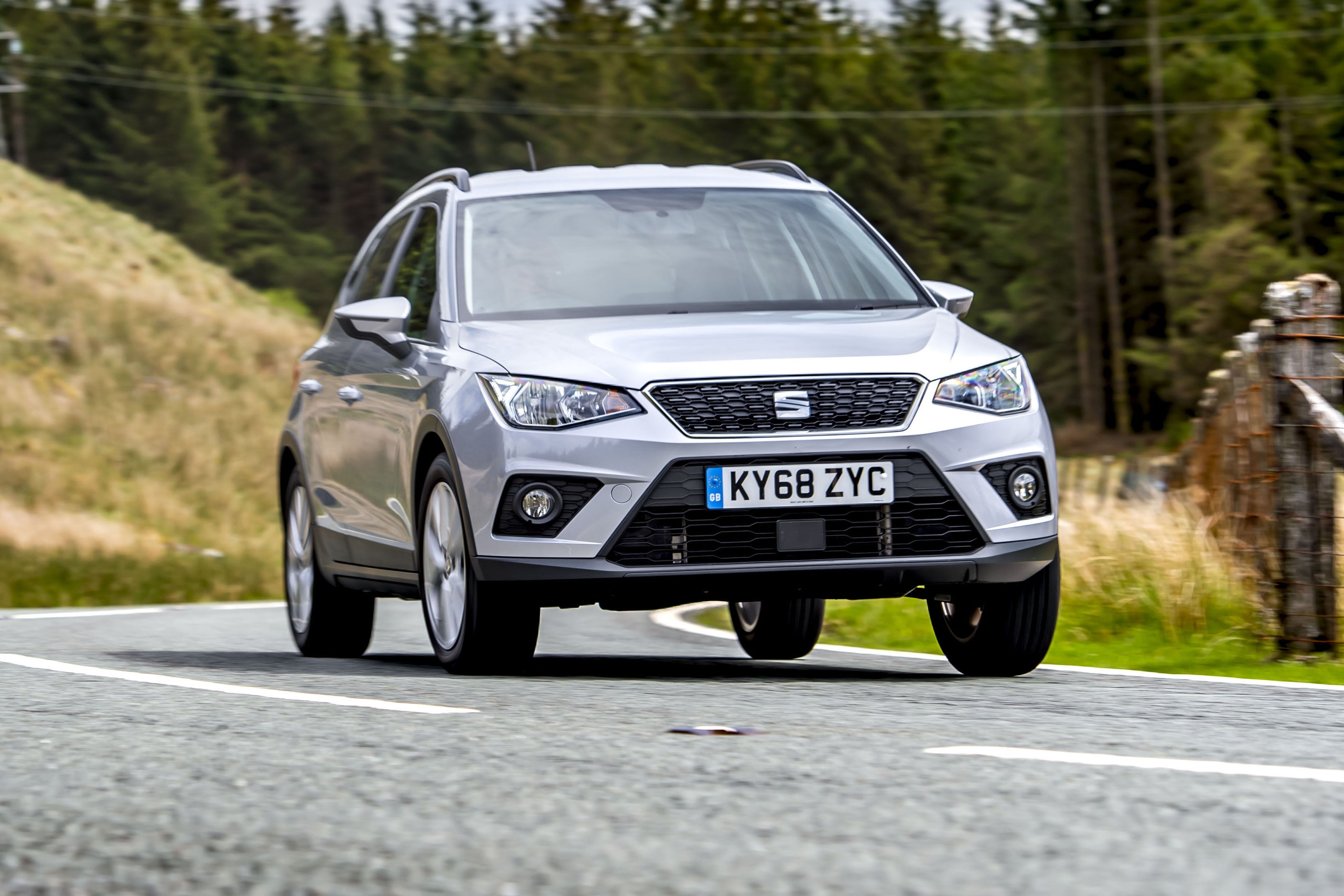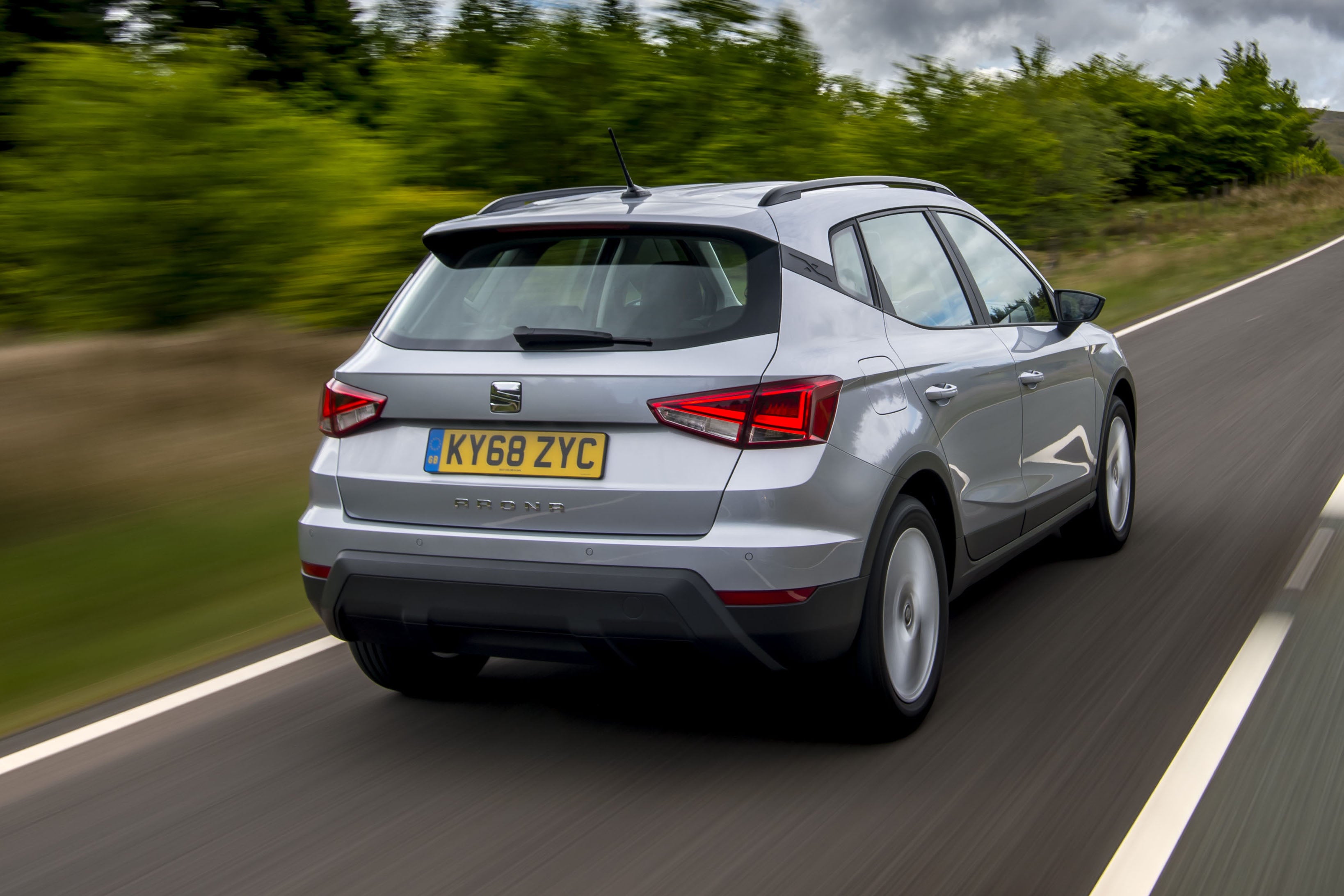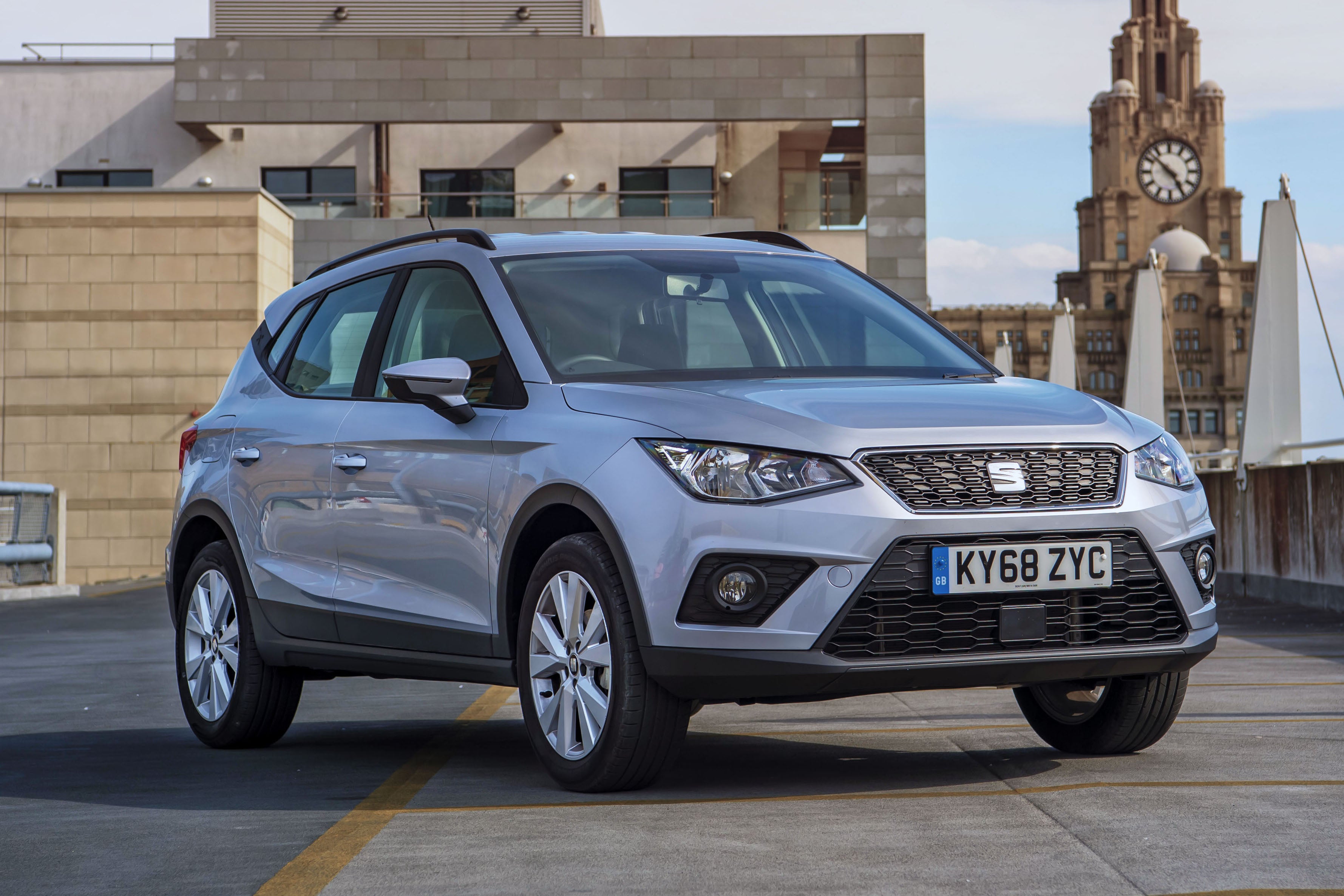 1/10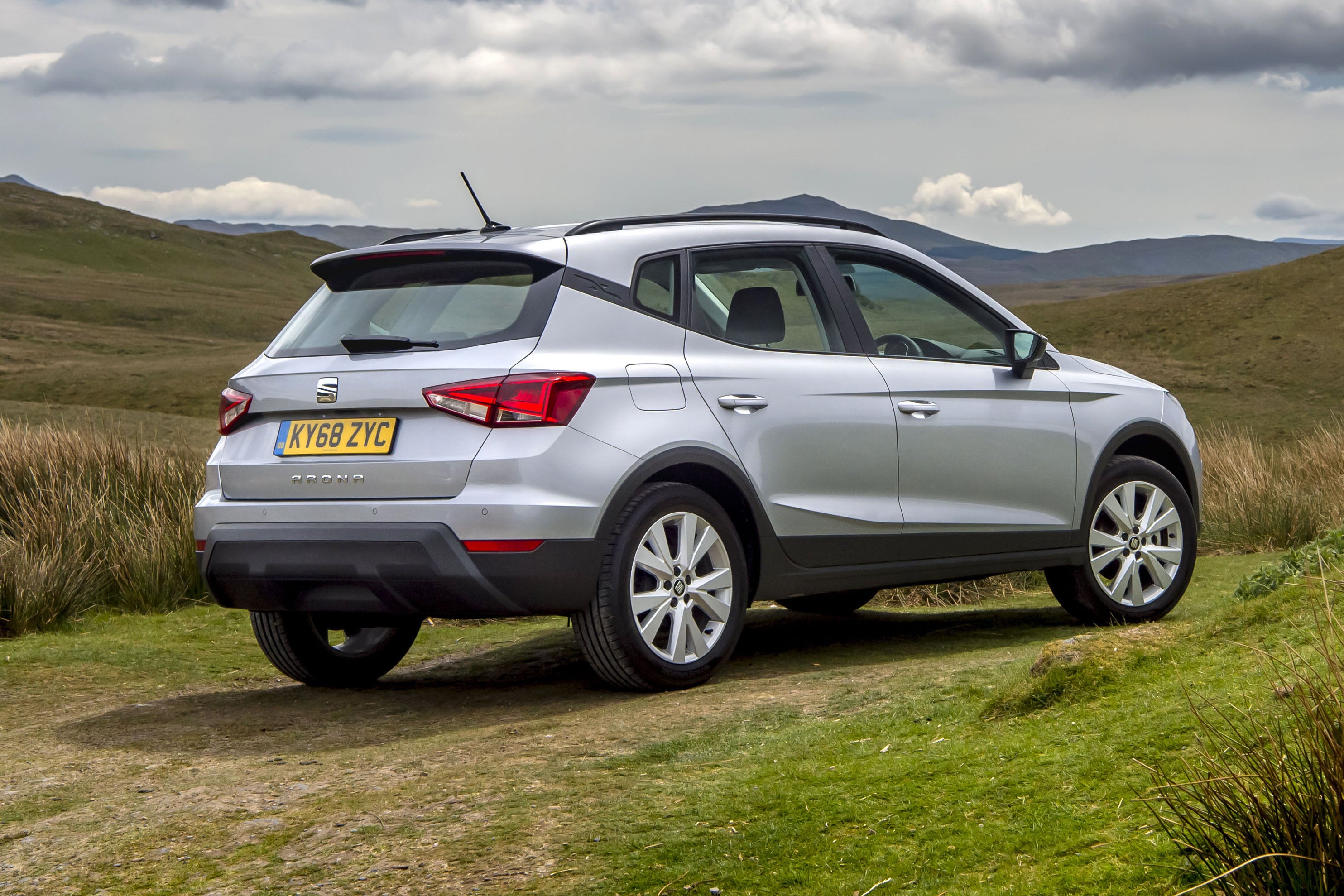 2/10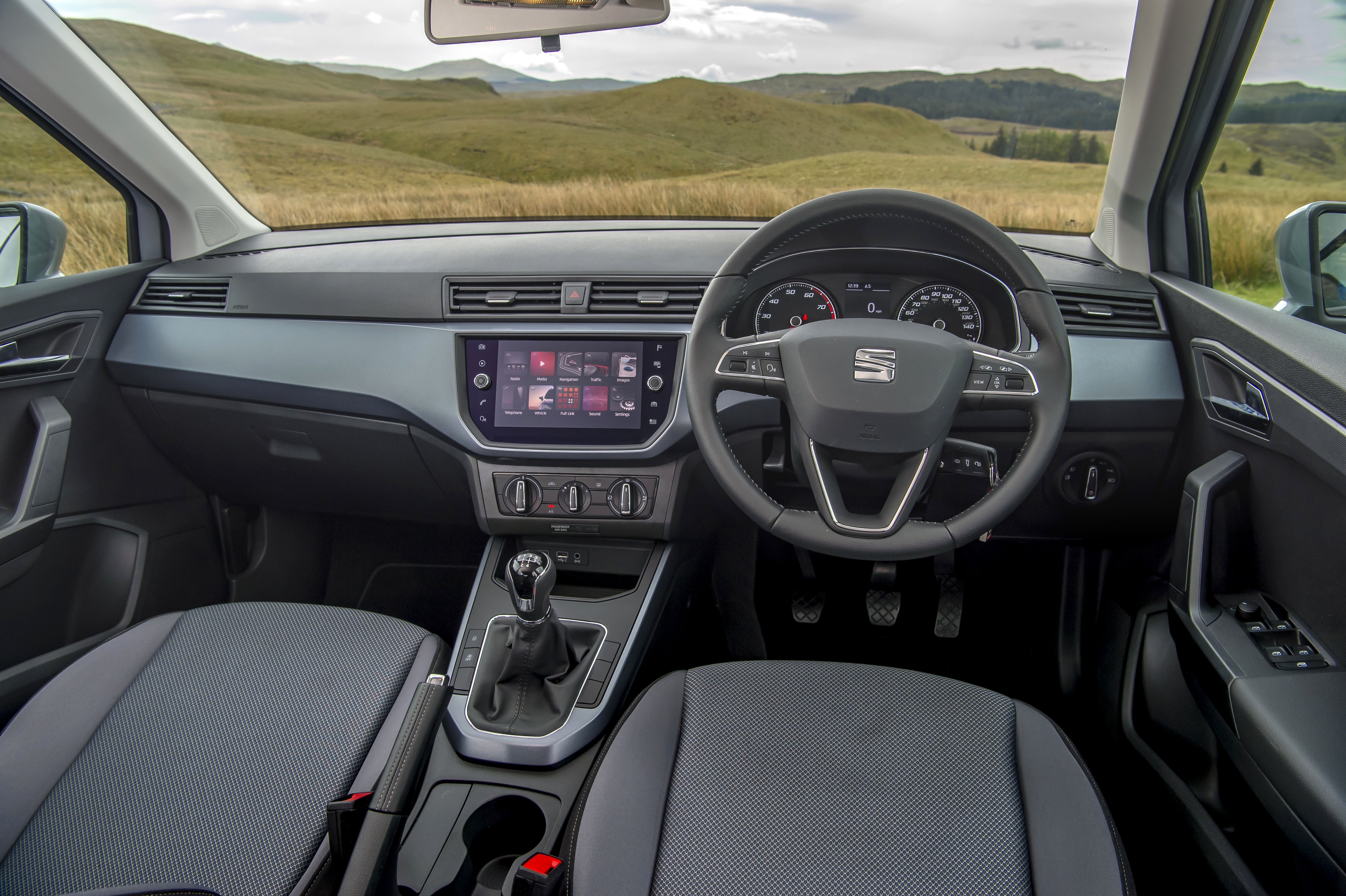 3/10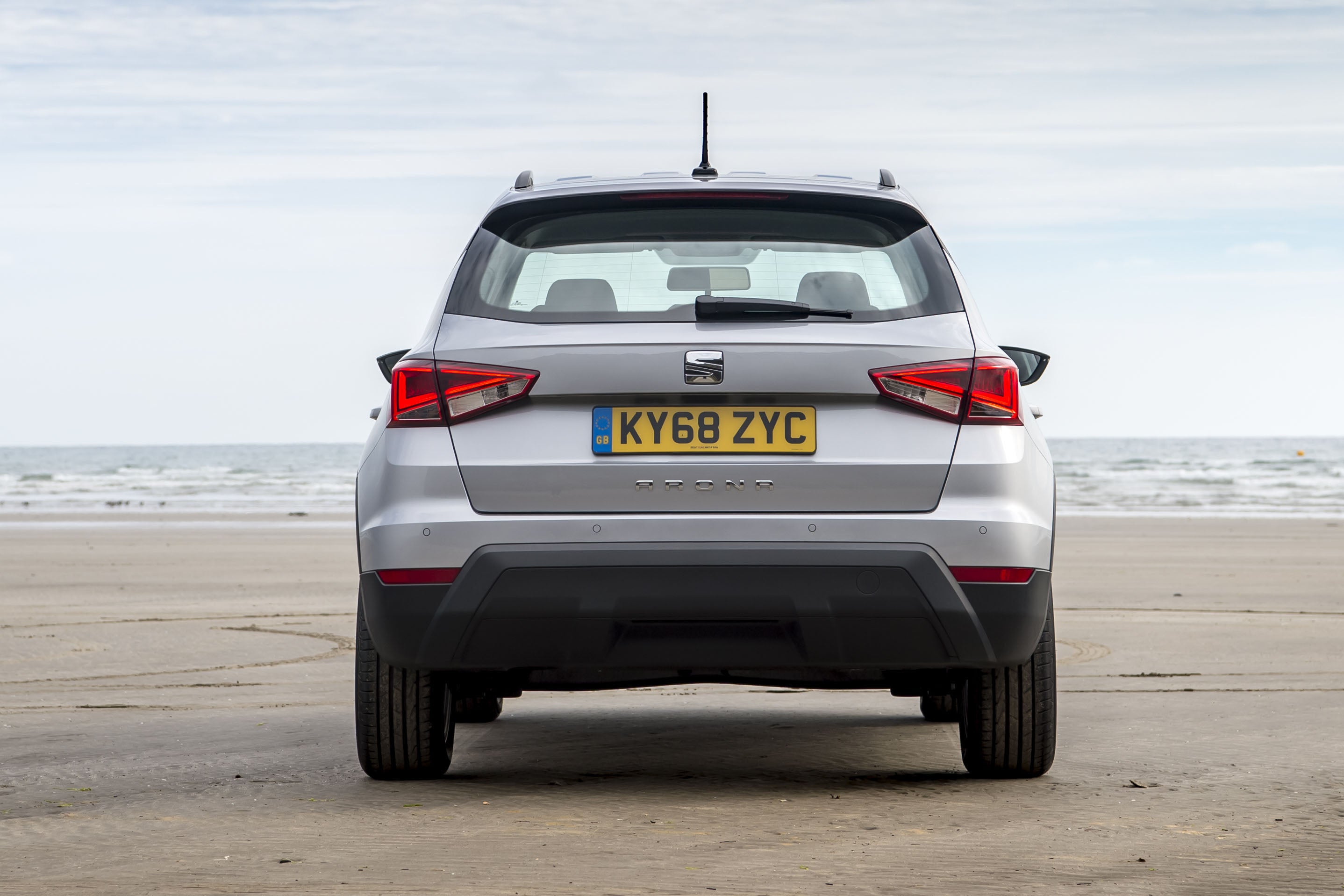 4/10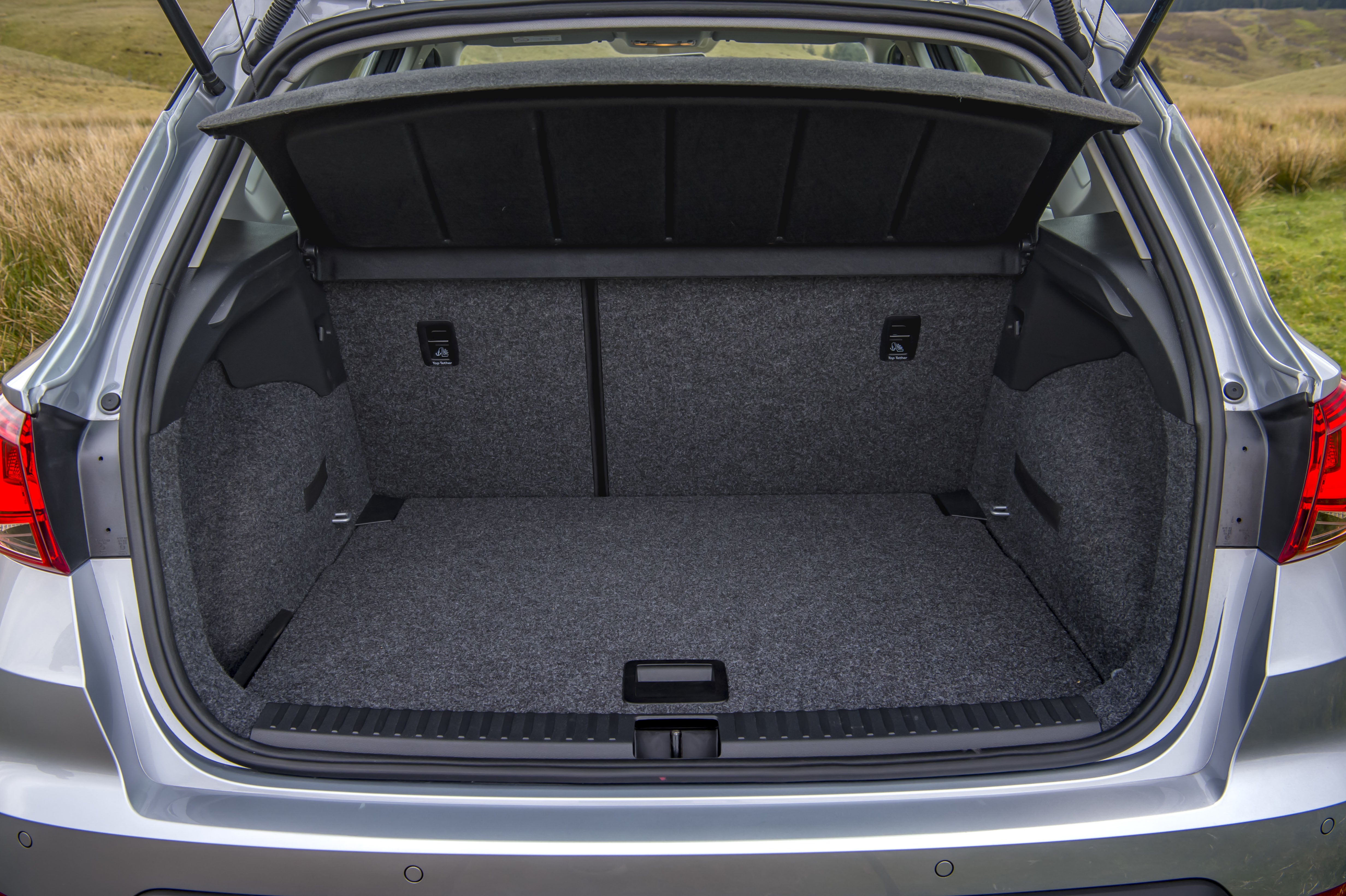 5/10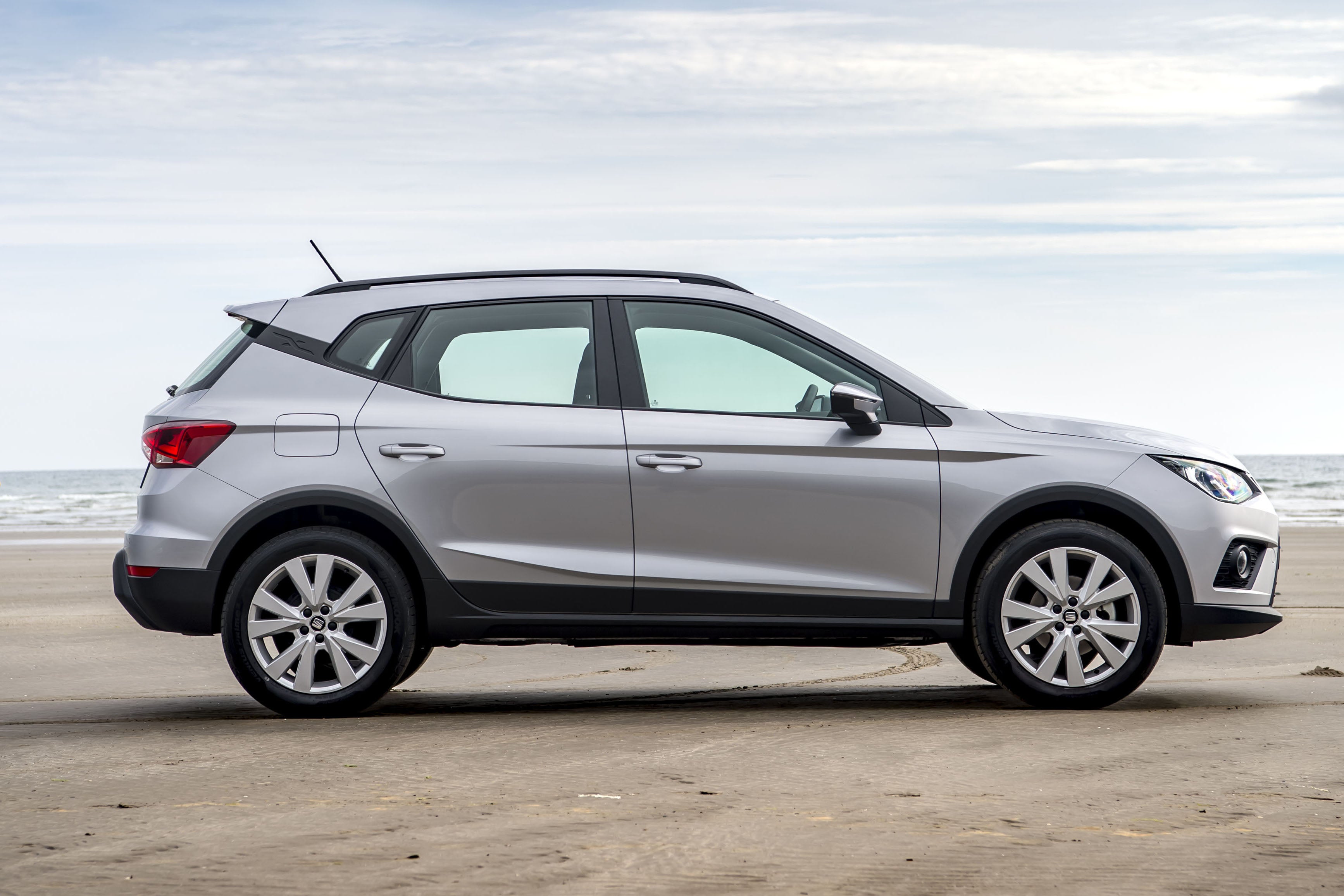 6/10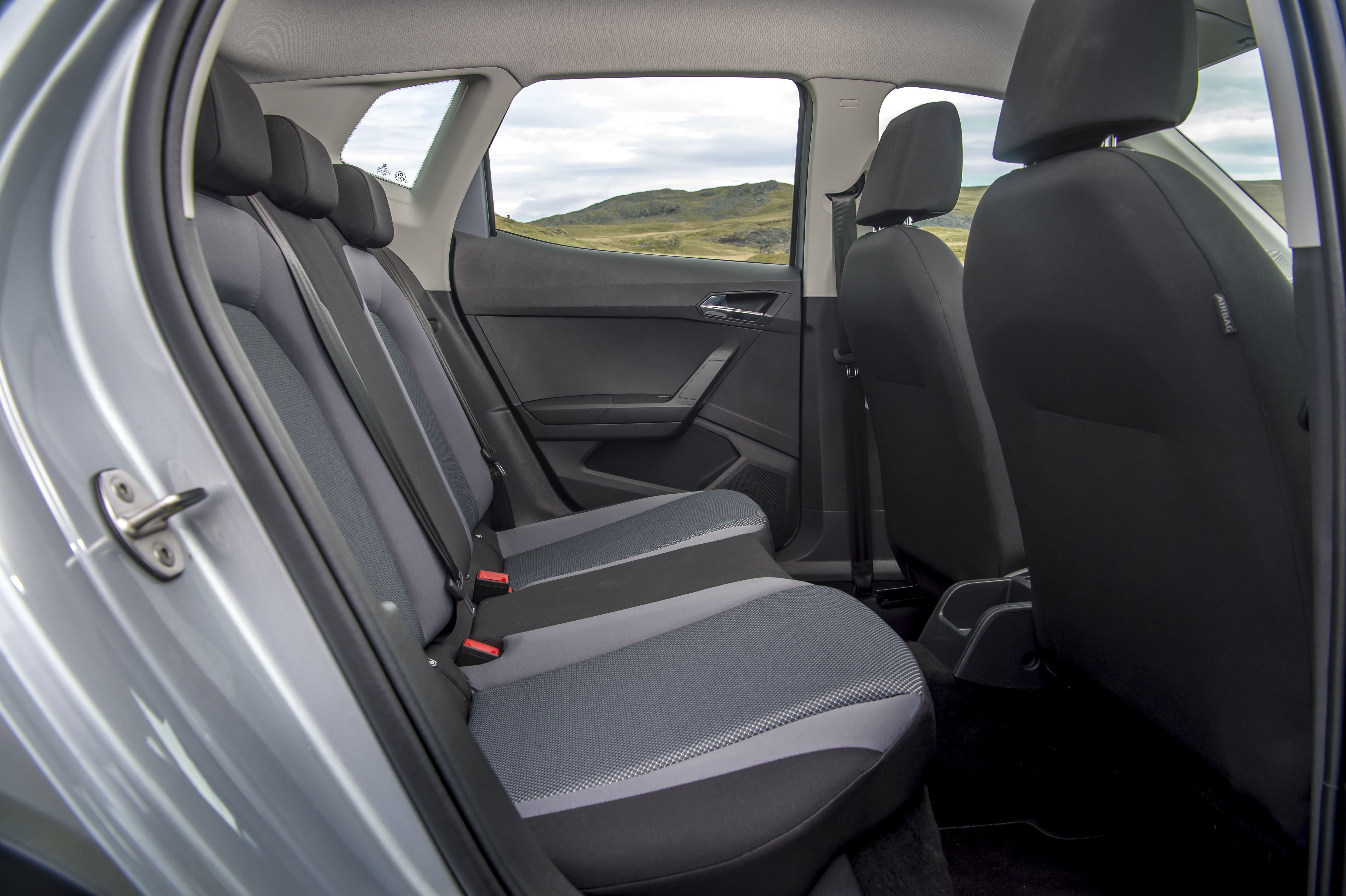 7/10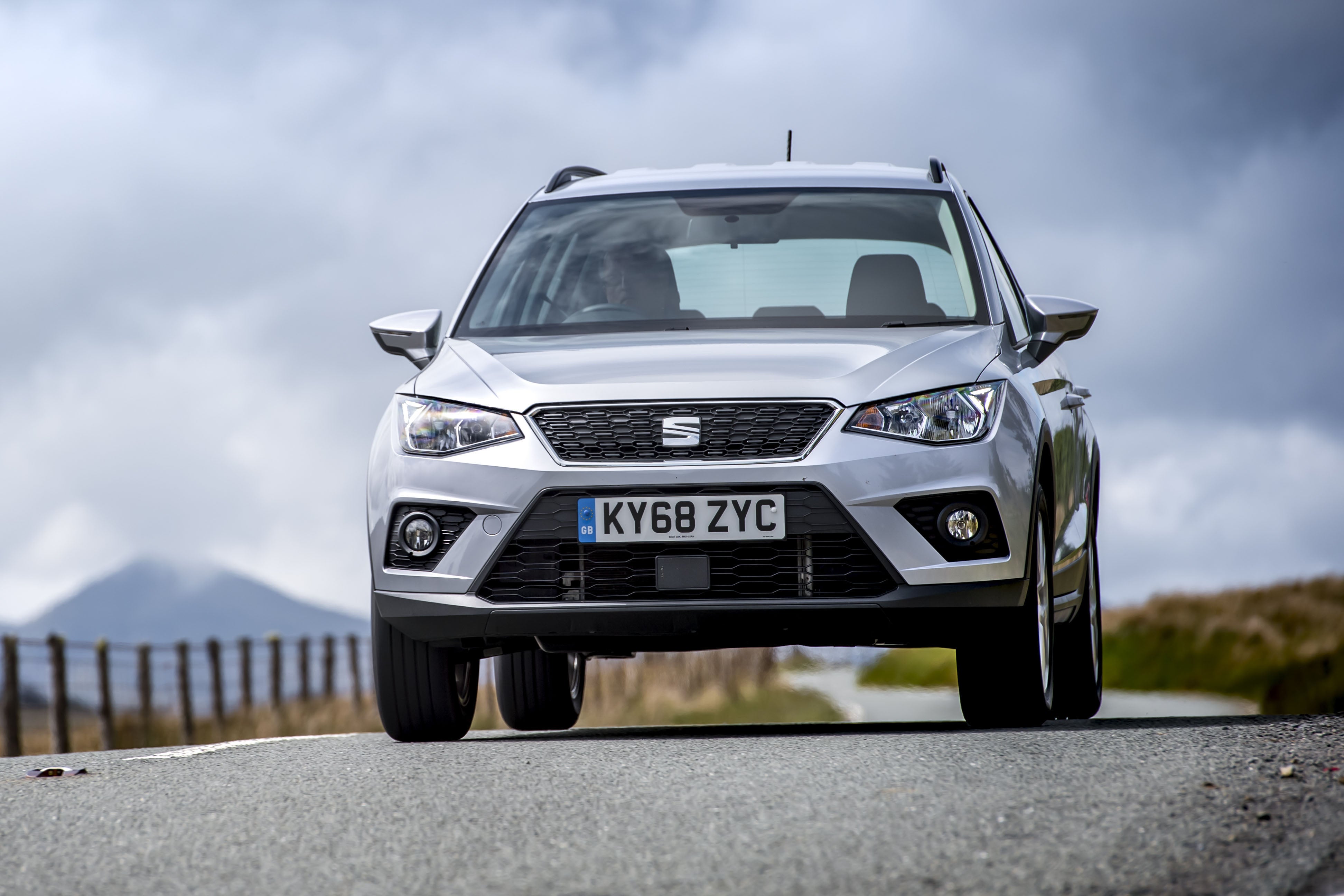 8/10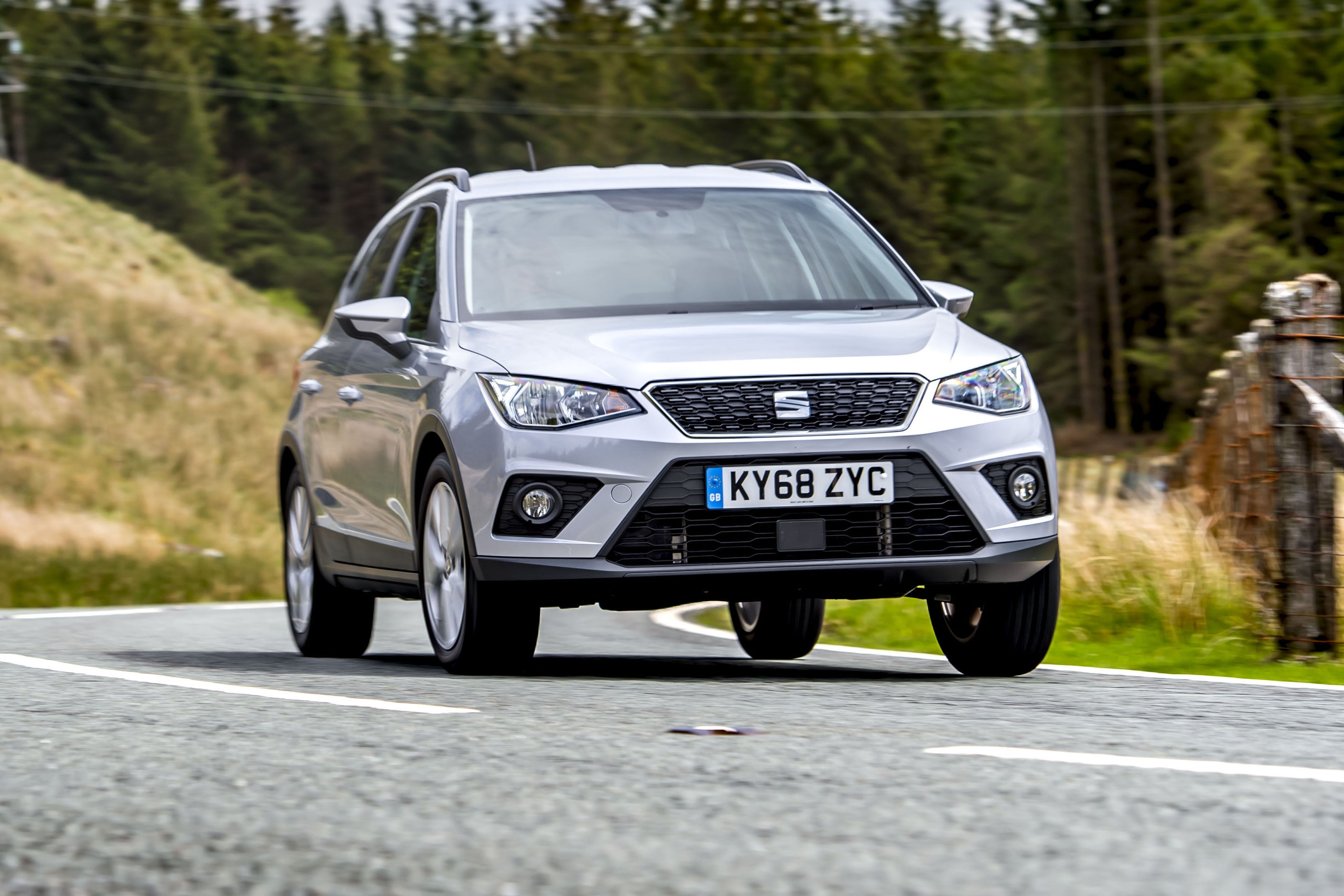 9/10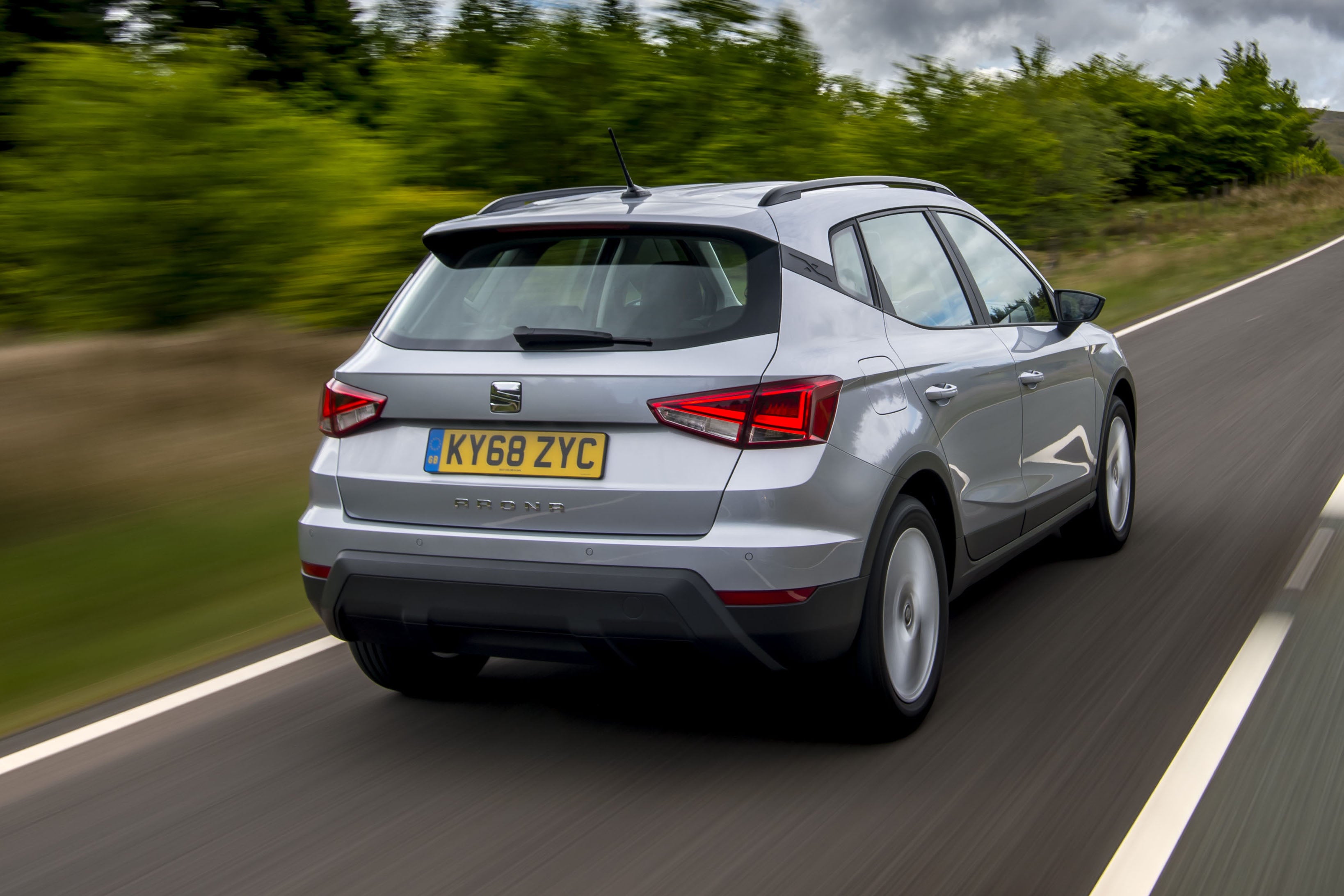 10/10
Launched in 2018

Crossover

Petrol, Diesel
Launch year

2018

Body type

Crossover

Fuel type

Petrol, Diesel


Best bits
Almost as fun to drive as a Ford Puma
Engines are very frugal
Represents decent value for money
Not so great
Interior is functional rather than flashy
You don't actually sit that high up
The Skoda Kamiq is more practical
Read by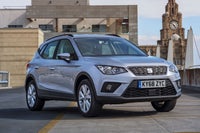 Overall verdict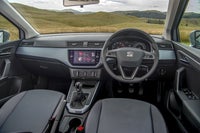 On the inside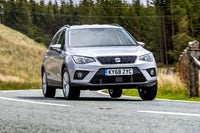 Driving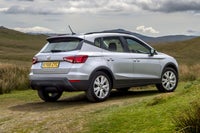 How much does it cost to run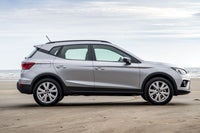 Prices, versions and specification
Overall verdict on the SEAT Arona
"The SEAT Arona is one of the best small crossovers on the market today. While it's pricier than the equivalent Ibiza hatchback, all models are loaded with standard equipment and it's a very practical choice. It's also good to drive and cheap to run."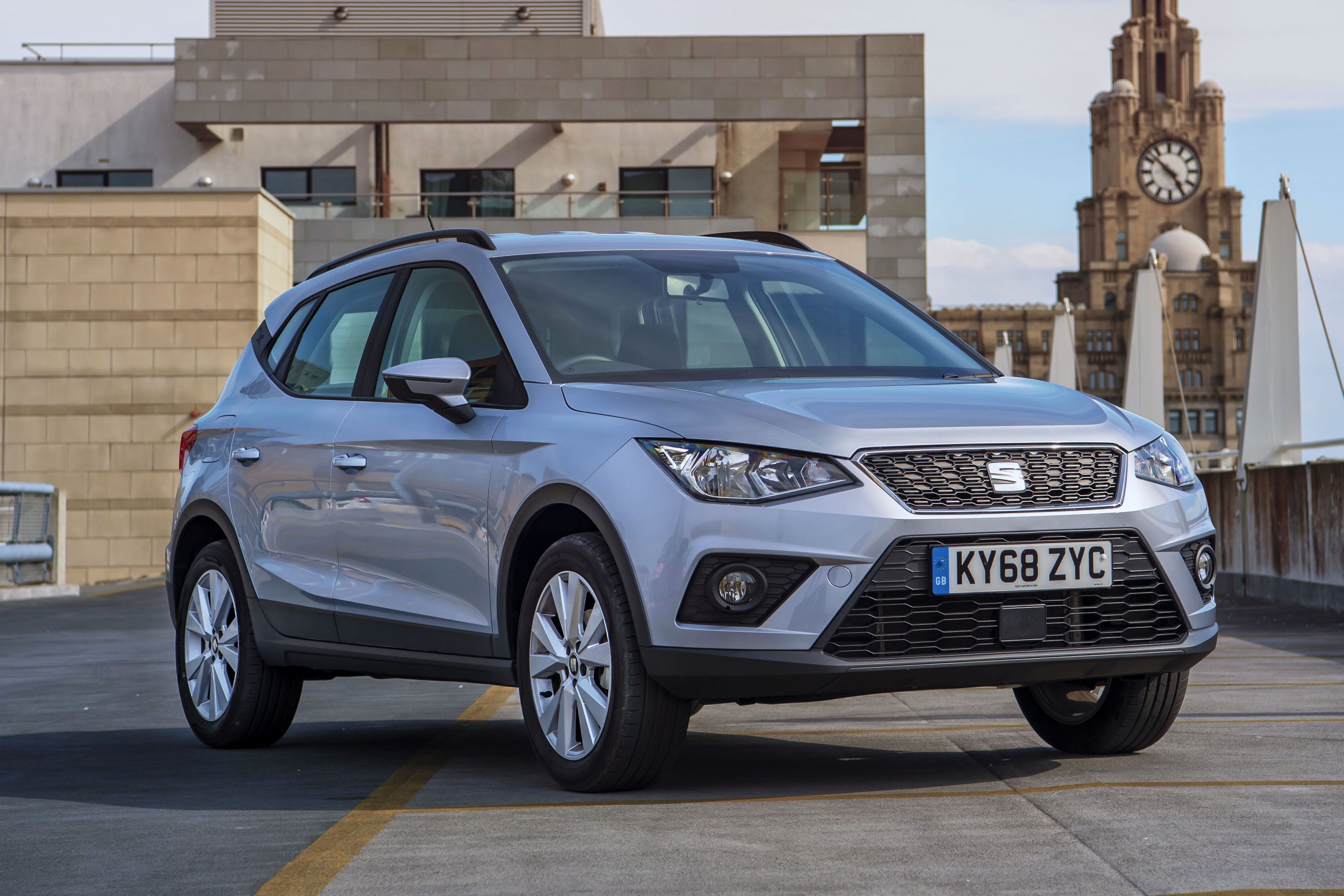 Sitting below the SEAT Ateca and Tarraco in the brand's line-up, the Arona is an alternative to cars like the Nissan Juke, Renault Captur, Honda HR-V, Volkswagen T-Cross and Skoda Kamiq (to name a few). It combines all of the desirable features of the Ibiza hatchback with an increased ride height and trendy crossover looks.
Don't make the mistake of thinking the extra ride height and SUV-like appearance mean it's an off-roader, though. You can't buy a four-wheel-drive Arona but, unless you're really expecting to venture through thick mud, that's not a bad thing.
It's little more than an Ibiza on stilts, but that means it is cheap to run and good to drive. Indeed, one of the Arona's key selling points is it's surprisingly agile both in and out of town. A Ford Puma is more likely to put a smile on your face if you're an enthusiastic driver, but the Arona changes direction eagerly and the light steering is a boon on city streets.
The Arona's engine line-up is fairly limited, with buyers offered 1.0- and 1.5-litre petrols and (for a limited period) a 1.6-litre TDI diesel. Most Arona models on the market are powered by the 1.0-litre unit, which is good news as it's a sprightly little engine - especially the more powerful model with 115PS.
The 1.0-litre's capable of 51.4mpg in official fuel-economy tests, which kinda makes the diesel redundant. The TDI's quite a lethargic unit, too, so even on a motorway you'd be better with one of the petrol options. The 1.5-litre packs quite a generous 150PS which will be very useful if you spend a lot of time on the open road (and like to put your foot down).
While a high seating position is a desirable feature of crossover SUVs, the Arona's driving seat doesn't feel as lofty as many alternatives. It's easy to get in and out of, but you're not going to tower over other traffic as you might in bigger SUVs like the Skoda Karoq.
The interior feels well-finished although it lacks a bit of flair. That's especially true for the more affordable models. Go for an Arona FR or above, though, and you'll start to get such luxuries as a leatherette-covered dashboard and sports seats.
It's a spacious choice, with enough room in the back for a pair of adults. There are rivals with bigger boots, but the Arona's luggage area is usefully square in shape and an adjustable boot floor is fitted across the range. You can always drop the rear seats if you need more space, too.
Although pricier trim levels feel the plushest, all Aronas are well-equipped. Even the basic SE comes with a touchscreen media system, cruise control and 17-inch alloy wheels - hardly 'hire car' spec. The SEAT Arona represents really good value for money, with new prices starting below £19,000 and used examples now coming in below £10,000.
Comfort and design: SEAT Arona interior
"Many buyers say that a high seating position is one of the most important features of a crossover SUV, but that's missing in the SEAT Arona. You don't actually sit much higher than in the regular Ibiza hatchback."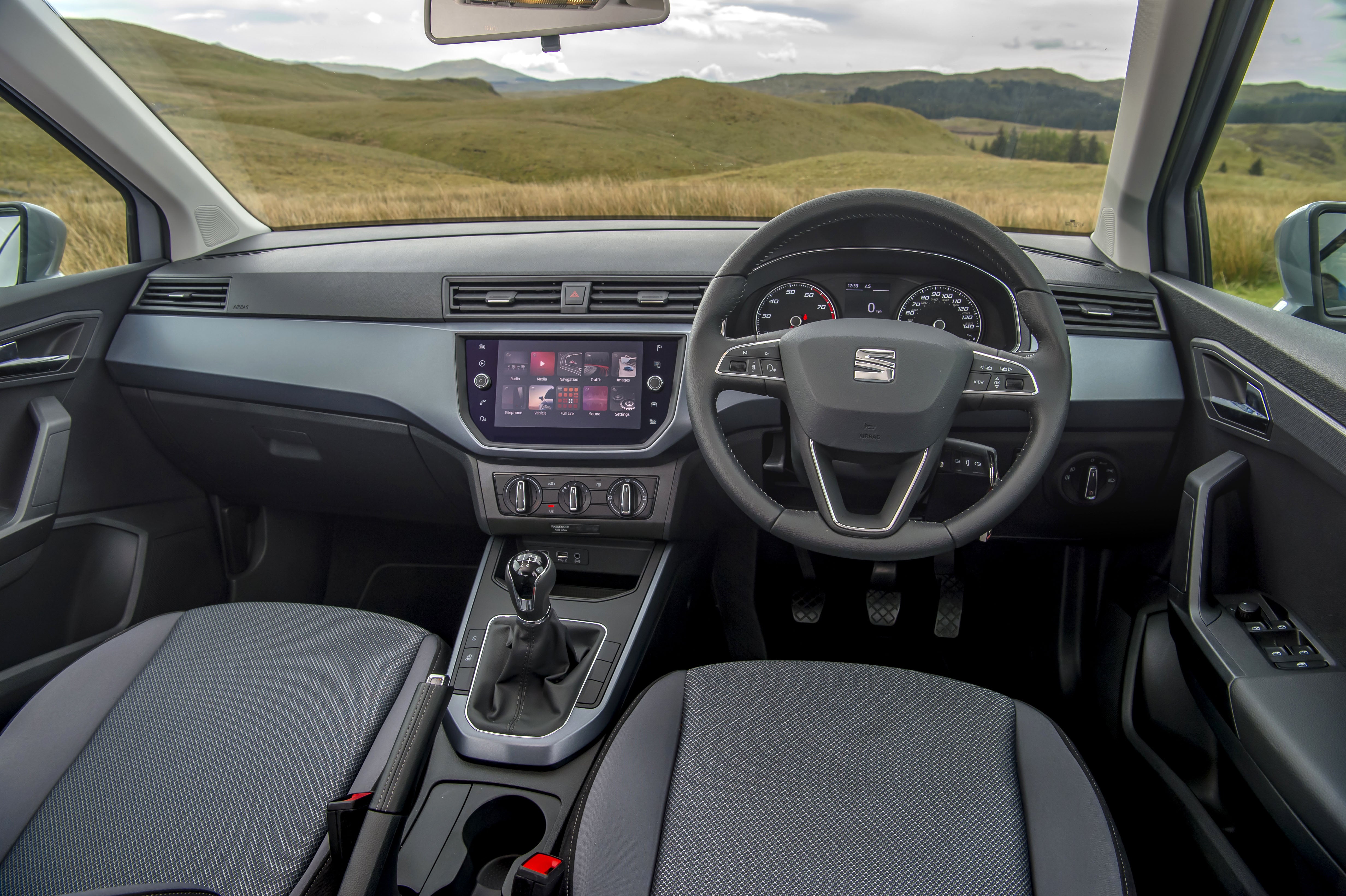 There's a reasonable amount of adjustment in the seat but you have to fiddle with it manually - even high-spec models don't get electric seats and there's no adjustable lumbar support either. That could be a deal-breaker if you suffer from a bad back but, for the rest of us, the seats are supportive enough over long journeys.
Seats aside, the Arona's cabin is smart if a little lacking in the flair department. In its defence, none of the Arona's rivals have particularly interesting interiors (the Peugeot 2008 aside, perhaps), but we'd expect a little more based on the funky colour schemes available for the exterior.
You do get a slightly more stylish cabin if you pay more for one of the higher-spec models. The Arona FR, for example, comes with a dashboard finished in leatherette (it's nicer to the touch than the standard dash, if you regularly stroke your dashboard). Sport seats are fitted in the front as well as a flat-bottomed steering wheel finished in leather.
The posh Arona Xcellence does feel a bit more luxurious, with its standard-fit ambient lighting and white dashboard (which will look great until it gets covered in dirty fingerprints...).
Still, even the most affordable Arona models get a functional interior that's well laid out. Everything you could need on the move is within arm's reach for the driver and we like that SEAT's sticking with conventional buttons for things like the climate control. There's no need to be distracted unnecessarily by the infotainment system.
Handling and ride quality: What is the SEAT Arona like to drive?
"While chuckability isn't an important consideration for the majority of crossover buyers, the SEAT Arona is up there with the Ford Puma in the handling hierarchy. It's really fun to drive, with darty steering and you'll barely notice the increased centre of gravity compared with the little Ibiza hatchback."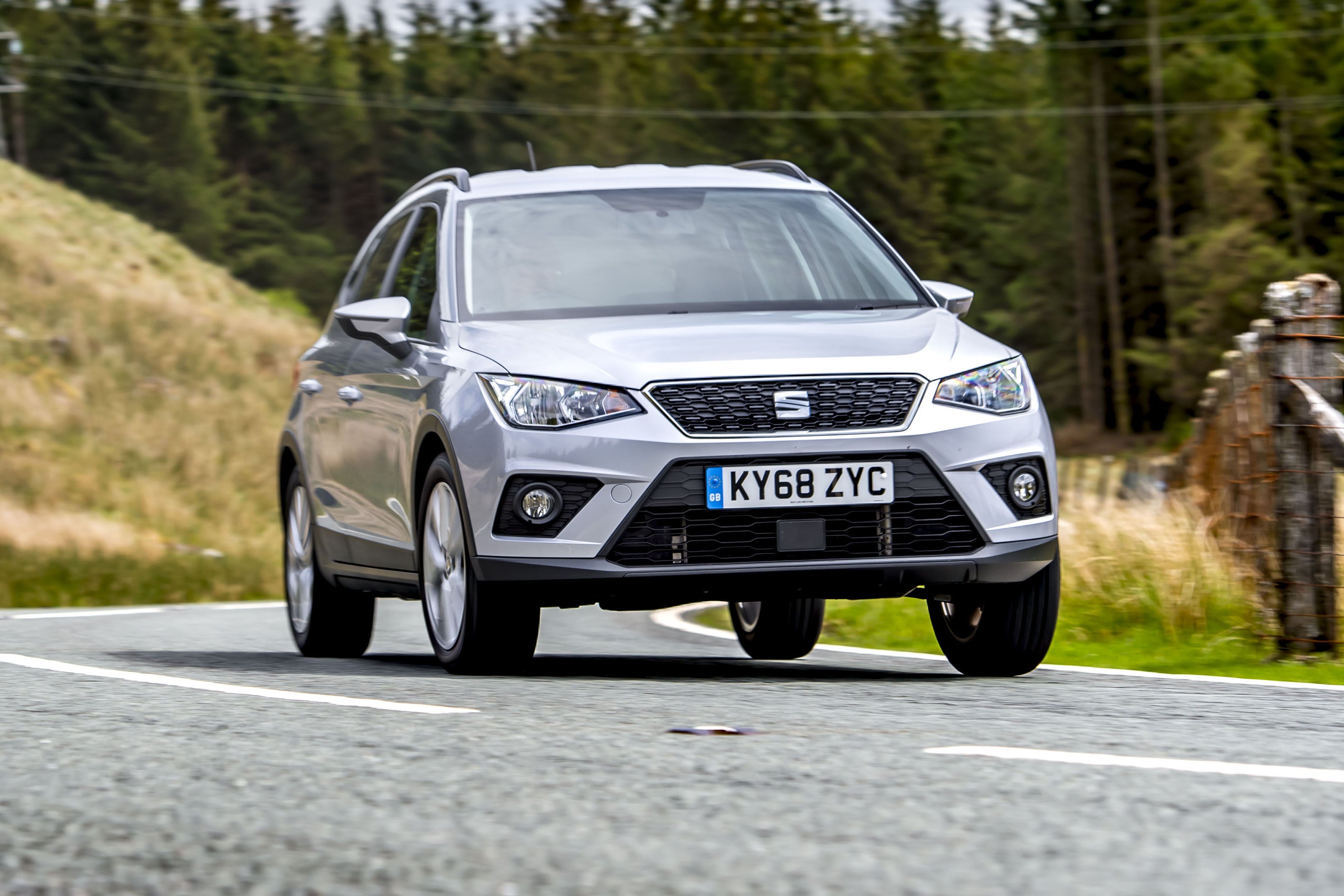 SEAT Arona FR and Xcellence Lux models come with a drive profile feature which adds extra weight to the steering in Sport mode and makes it lighter under normal driving. It's a bit gimmicky but will help if you want to chuck the Arona around once the kids have been dropped off at school.
Of more importance is how easy the Arona is to drive around town. It's got a relatively small footprint and visibility's very good (even if you don't sit particularly high). The steering's light enough, as is the clutch pedal and gear change. No one's going to struggle driving an Arona.
It's easy to park, too, with rear parking sensors standard across the range (bar the entry-level SE model). Hunt out the high-spec Xcellence Lux and you'll even get SEAT's park assist self-parking functionality as well as front parking sensors and a rear-view camera.
In terms of ride quality, the Arona is noticeably firmer than the Skoda Kamiq and Volkswagen T-Roc. That's especially true for higher-spec models with there bigger alloy wheels and sports suspension (the latter's standard on FR models).
MPG and fuel costs: What does a SEAT Arona cost to run?
"The Arona's not going to cost a great deal in fuel, no matter which engine you choose."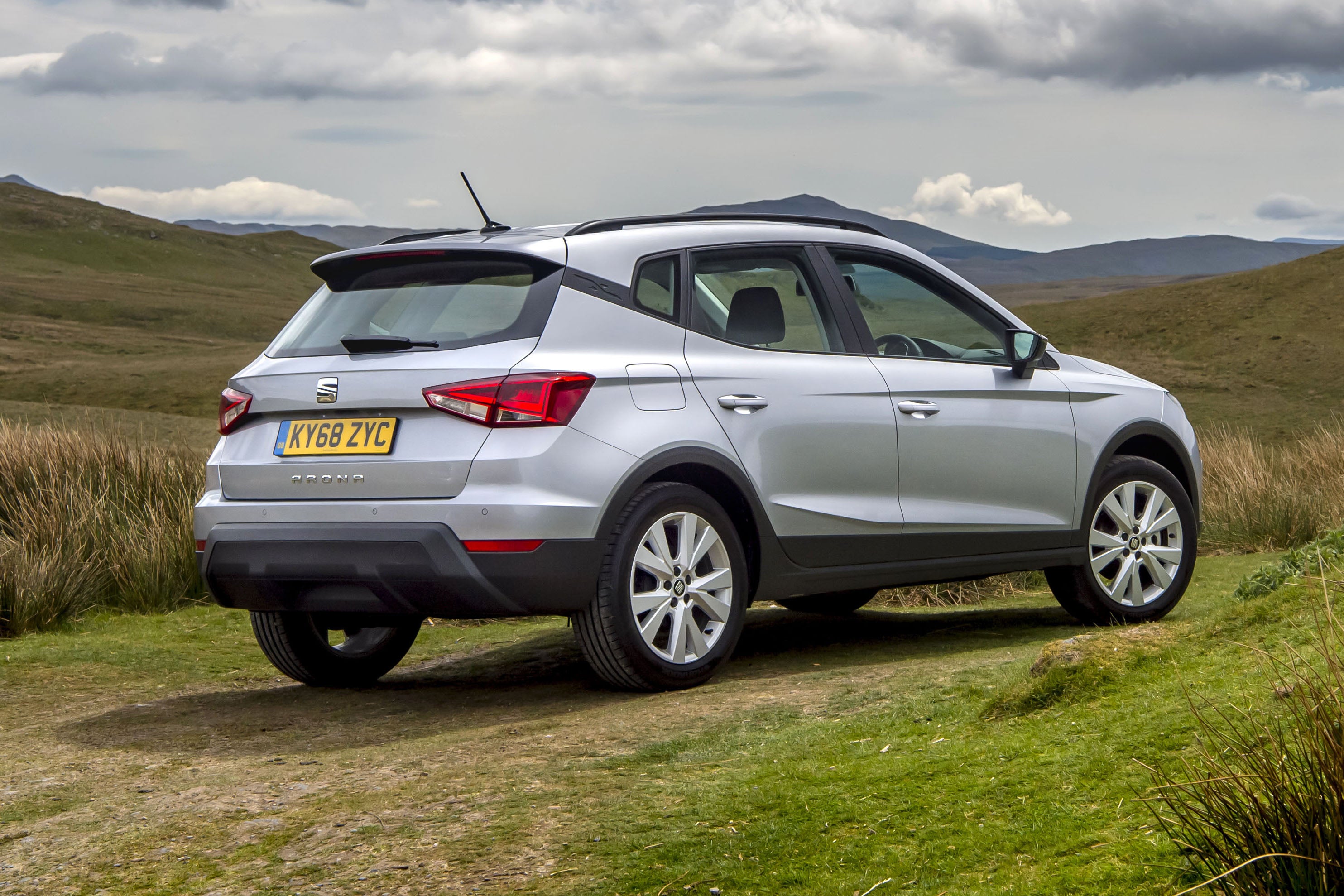 The 1.6-litre TDI diesel is the engine of choice for anyone covering a lot of miles but, with buyers increasingly turning away from diesel cars, it's no surprise that it was dropped from the range in 2020. Still, there are quite a few on the used market, and it's officially capable of an impressive 65.7mpg (dropping to 64.2mpg with the automatic gearbox). It's fair to say that late-50s mpg should be achievable in the real world.
The little 1.0-litre petrol officially returns up to 51.4mpg. That might drop considerably in reality, particularly if you cover a lot of motorway miles (its natural environment is the city), but it's not going to break the bank. This drops to 47.9mpg with the automatic transmission. The punchier 1.5 petrol returns up to 45.6mpg in official tests.
How much should you be paying for a used SEAT Arona?
"A new SEAT Arona will set you back anything from around £18,500 up to nearly £25,000. It's been on sale since 2018, though, and there's an abundance of used examples on the market representing significant savings."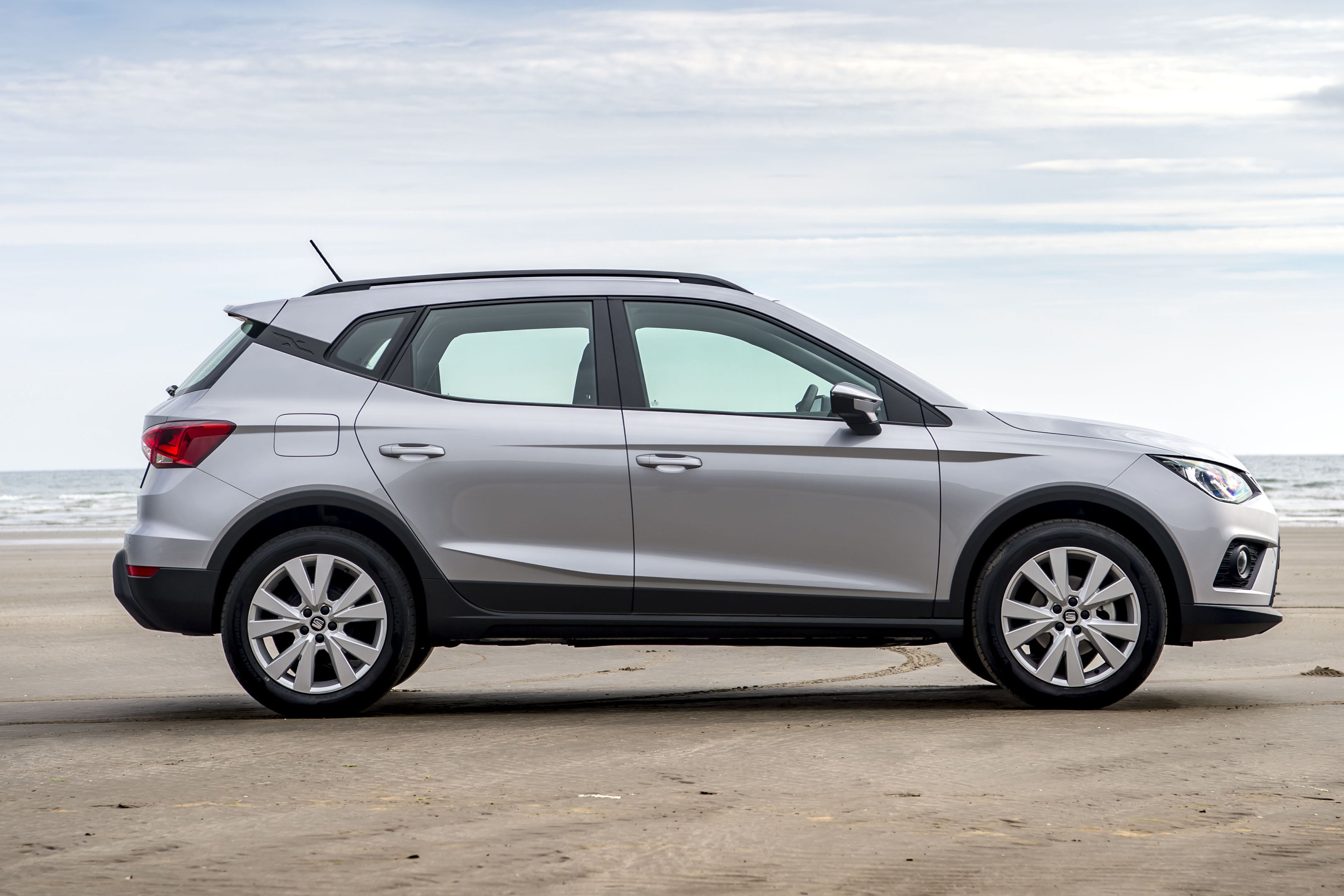 We've seen two-year-old examples on sale for around £11,000 - and they're not necessarily entry-level cars. You can pick up an SE Technology model, with its eight-inch nav system, for that kinda money. A sporty Arona FR of the same age can be bought for around £12,500.
If you want a new car but don't want to pay retail price, look for a pre-registered or ex-demonstrator example. Just £16,000 will get you an SE Technology with the 1.0-litre TSI petrol engine and delivery miles on the clock. We've seen FR models offered for just £500 more, while an as-new Xcellence Lux can be picked up from £18,500.
Ready to get your top quality SEAT Arona?
All cars come with a warranty
Selected dealers only
All quality checked
SEAT Arona
1.0 TSI 115 Xcellence Lux 5dr
Manufacturer Approved
Listers SEAT Coventry

Warwickshire, CV32AN
PCP: £271.57/mo
Representative example: Contract Length: 36 months, 35 Monthly Payments: £271.57, Customer Deposit: £2,398.00, Total Deposit: £2,398.50, Optional Final Payment: £6,715.00, Total Charge For Credit: £2,628.45, Total Amount Payable: £18,618.45, Representative APR: 8.9%, Interest Rate (Fixed): 8.84%, Excess Mileage Charge: 3.6ppm, Mileage Per Annum: 10,000
Is the SEAT Arona right for you?
If you're in the market for a stylish crossover that's both practical and good to drive, the SEAT Arona will be right at home on your driveway. It's more fashionable than a Skoda Kamiq and feels better screwed together than a Nissan Juke or Renault Captur. That said, the Ford Puma is a more modern alternative and has the attraction of efficient mild-hybrid engines.
What's the best SEAT Arona model/engine to choose?
The 1.0-litre petrol is the most popular engine. It might sound small but it's a turbocharged unit with plenty of performance, especially the more powerful 115PS model. This has a six-speed manual gearbox, too, unlike the 95PS unit's five-speed transmission. That's definitely a bonus if you plan to spend a lot of time on the motorway.
In terms of trim level, we'd recommend the SE Technology for its high levels of standard equipment without breaking the bank. Plusher models come with some nice extras - like the FR's ambient lighting, sports seats and leatherette dash - but they are, obviously, more expensive.
What other cars are similar to the SEAT Arona?
If the SEAT Arona's on your shortlist, you should also look at the Skoda Kamiq. It's got the same mechanical bits as the Arona but is more spacious and offers better value for money. The Volkswagen T-Cross is very similar to the both of them, too, but being a Volkswagen feels slightly more premium.
We'd also recommend the Ford Puma (particularly if you're after a crossover that's fun to drive), as well as the Peugeot 2008, Nissan Juke and Renault Captur. If you want something bigger for the same money, there's the MG HS.
Quality and finish
While the Arona will no doubt stand up well to family life, the interior's hardly plush. You'll find more soft-touch finishes in the very similar Skoda Kamiq, while pricier alternatives like the MINI Countryman feel considerably more upmarket.
There are lots of dark grey or black plastics but everything feels sturdy and you're unlikely to notice any annoying squeaks or rattles from the interior of a three-year-old Arona. The leatherette-finished dashboard of the higher-spec models does help it feel a bit more premium, too.
It's worth noting that the Arona FR model (and those above it in the range) features a leather steering wheel, gear knob and handbrake. It's a small thing but makes it feel a little more special, as does the microsuede upholstery of FR Sport models and above.
Infotainment: touchscreen, USB, nav and stereo in the SEAT Arona
If you buy an entry-level SEAT Arona SE, it comes with a tiny 6.5-inch media system on the dashboard. While this looks a bit downmarket, it's actually fairly functional. DAB radio is standard, as well as Bluetooth and even smartphone integration (including Apple CarPlay and Android Auto). That means you can use third-party apps like Google Maps for navigation and even access your music playlists easily. We've moved on a long way since the days of an optional CD player.
Still, we reckon it's worth looking for an SE Technology model or above for its connectivity pack plus. This comes with an eight-inch navigation system which does a much better way of filling the dashboard (and can give you directions without relying on your smartphone).
High-spec models from mid-2018 onwards come with SEAT's fancy Digital Cockpit setup. This replaces the old-fashioned analogue speedo and rev counter with a 10.25-inch digital display which can be tweaked to show a range of driving, navigation and infotainment features. It makes the Arona feel sufficiently modern alongside newer competition and, even though some would claim it's a bit distracting, there are pared-down modes that only provide essential information (such as how fast you're travelling).
Space and practicality: SEAT Arona boot space
As we've mentioned, you don't sit quite as high in the Arona as you would in some alternatives. That's a good thing if you're particularly tall, however, as the low seats mean there's an enormous amount of headroom in the front.
There's plenty of shoulder room, too, while you won't run out of space to store your odds and ends. If that's a priority, look for an Xcellent model with its standard storage pack - highlights include a front centre armrest and a drawer fitted under the front passenger seat. Just think of the bits and pieces you could accumulate in there.
While the Arona is a small crossover (sitting below the Ateca in the SEAT range), there's a surprising amount of space in the back. Teenagers will be perfectly happy back there, with a reasonable amount of head and legroom. Don't expect to carry three adults in the rear seats without some complaints, however.
Capable of lugging 400 litres of luggage, the Arona may not have the biggest boot in its class but its on a par with the Volkswagen Golf. There's a height-adjustable boot floor as standard, meaning you don't have to lift heavy items over an annoying boot lip. Although the rear seats don't slide back and forth (like in a Renault Captur), they do drop easily should you need more space.
What engines and gearboxes are available in the SEAT Arona?
The sweetest engine in the Arona's line-up is the little 1.0-litre turbocharged petrol unit. It might be diminutive in size but it packs a punch - especially in 115PS form (there's also a 95PS variant at the budget end of the Arona line-up).
The standard manual gearbox is fine, if not as direct as the Puma's snickety gear change. It's worth noting, too, that the 95PS model only comes with a five-speed transmission, compared to the more powerful unit's six-speed gearbox. The more 115PS 1.0-litre engine is also available with a DSG automatic transmission.
If you spend a lot of your time in the outside lane of the motorway, you might prefer the 1.5-litre petrol. This sells in relatively small numbers, though, and most buyers will find the 1.0-litre more than adequate.
The same could be said for the 1.6-litre diesel which was actually dropped from the range in 2020. Normally, we'd recommend a diesel for high-mileage drivers, but the 1.6 TDI's lack of grunt (with only 95PS on hand) means it feels even less suited to motorway miles than the entry-level 1.0-litre petrol.
All Arona models are two-wheel-drive, so don't go expecting to venture far into the wilderness despite the Arona's raised ride height and rugged looks. We'd suggest that a set of winter tyres will help you through most conditions you're likely to encounter during day-to-day driving but, if you really need four-wheel-drive, look at the Ford EcoSport or Hyundai Kona instead. Peugeot's excellent 2008 with its nifty Grip Control system is worth your consideration, too.
Refinement and noise levels
The Arona's SUV-like shape means it doesn't slide through the air as smoothly as the Ibiza hatchback, so you'll have to be prepared to accept a bit more wind noise at high speeds. It's generally very refined, though, and road noise isn't too noticeable even with big alloy wheels fitted.
Like many similar three-cylinder petrol engines, the 1.0-litre engine is fairly vocal - especially if you give it some beans. It's characterful, though, and not too annoying (well, maybe a little if you buy the 95PS model with the five-speed gearbox and regularly drive on the motorway).
The 1.6-litre TDI Arona is a little more grumbly and you'll notice a bit more vibration in the cabin, especially when the engine's cold.
Safety equipment: How safe is the SEAT Arona?
Even the most basic Arona models come with some useful safety systems: namely a tiredness recognition system, hill-hold control and emergency brake assist with front assist. The latter, in particular, could save your bacon - it applies the brakes to prevent an awkward shunt if it detects the car in front coming to a stop.
One oddity of the line-up is only FR models and above get an alarm system. That seems an unusual omission elsewhere in the range but shouldn't be a deal breaker. When Euro NCAP crash tested the Arona in 2017 it awarded it a maximum five stars out of five for safety.
Insurance groups and costs
The SEAT Arona's insurance groups range from 8 to 18. That means it's marginally more to insure than the equivalent Ibiza, but it's on a par with crossover SUV rivals like the Skoda Kamiq. Predictably, the cheapest Aronas to insure are those fitted with the 95PS 1.0-litre petrol engine. A 1.5-litre TSI with the DSG gearbox is the priciest.
VED car tax: What is the annual road tax on a SEAT Arona?
All SEAT Arona models have been registered since the latest VED car tax rules were introduced in 2017. That means the initial owner will pay the first year's fee based on CO2 emissions (this is lumped into the car's on-the-road price). After that, you'll pay a flat rate of £150 a year in tax. This applies to all Arona models and, indeed, most rivals - except hybrid or electric alternatives, which qualify for a discount.
Trim levels and standard equipment
The SEAT Arona SE kicks off the range with a fairly generous amount of kit. You get 17-inch alloy wheels, metallic paint, a small 6.5-inch media system (with DAB radio and smartphone integration), interior ambient lighting, a leather steering wheel, cruise control and air conditioning. Some of these features we'd only expect higher up in the range, but SEAT prides itself on its generous equipment levels and short options lists.
Tech fans should look for an SE Technology model, though. This takes all the equipment of the Arona SE and adds the Connectivity Pack Plus, with its eight-inch touchscreen sat-nav, wireless phone charger and USB-C port. It also gets rear parking sensors as standard.
The SEAT Arona FR is a more stylish choice. Standard equipment includes tinted rear windows, colour-coded door mirrors, LED headlights and taillights, chrome window trim and chrome roof rails. Inside, you'll find a leatherette dashboard, front sport seats and a flat-bottomed steering wheel finished in perforated leather with red stitching. Dual-zone climate control is standard, as well as automatic rain-sensing wipers, sport suspension and an alarm system.
The sporty Arona FR Sport starts to feel more special. On the outside it gets 18-inch alloy wheels, while the interior features a Digital Cockpit, microsuede upholstery and heated front seats.
If you're after a bit of luxury in your compact crossover, the Arona Xcellence comes with a fancy 17-inch alloy wheel design, a white dashboard, storage pockets on the back of the front seats, the Storage Pack (including a front centre armrest and a drawer under the front passenger seat), adaptive cruise control and keyless entry and go.
Topping the Arona range is the Xcellence Lux. Highlights include 18-inch alloy wheels, Digital Cockpit, a leatherette dash and microsuede upholstery, park assist, front parking sensors, a rear-view camera and heated front seats.
Learn more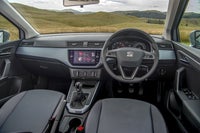 On the inside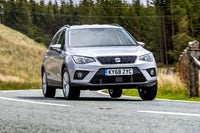 Driving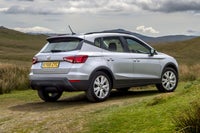 How much does it cost to run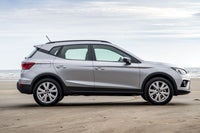 Prices, versions and specification
Ask the heycar experts:
common questions
Is the SEAT Arona a good car?
The Arona is sportier to drive than many crossovers, with decent looks and a wide choice of peppy engines, but there are more practical alternatives and interior quality could be better.

Answered by
Russell Campbell
Who makes the SEAT Arona?
The clue is definitely in the name here. Spanish brand SEAT makes the Arona, and it's the third SUV in their expanding line-up, slotting in below the larger Ateca and Tarraco 4x4s. SEAT is part of the Volkswagen Group along with Skoda and Audi.

What car is the SEAT Arona based on?
The Arona shares its platform and engines with the Ibiza, but it's 99cm taller, and you sit 5cm higher up for a better view. It also has a bigger boot, and roomier back seats.

Answered by
Russell Campbell
Reviews of similar cars
Quality checked, all cars less than 8 years old and warranty included
Looking for other SEAT cars?
Quality checked, all cars less than 8 years old and warranty included
Popular models
Similar models