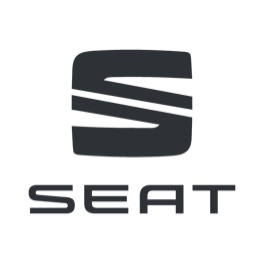 SEAT Ibiza Review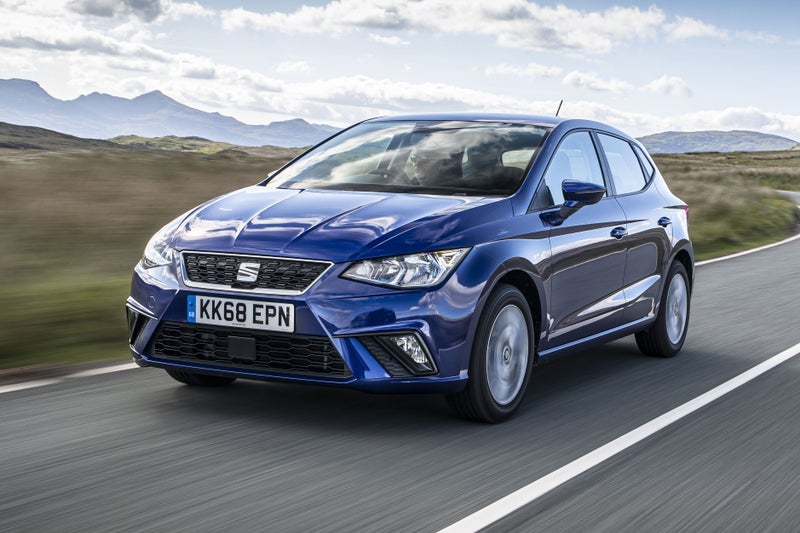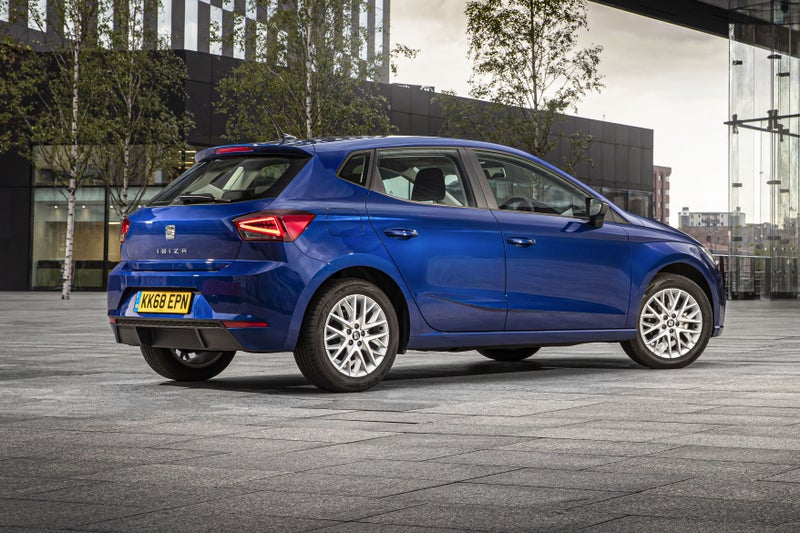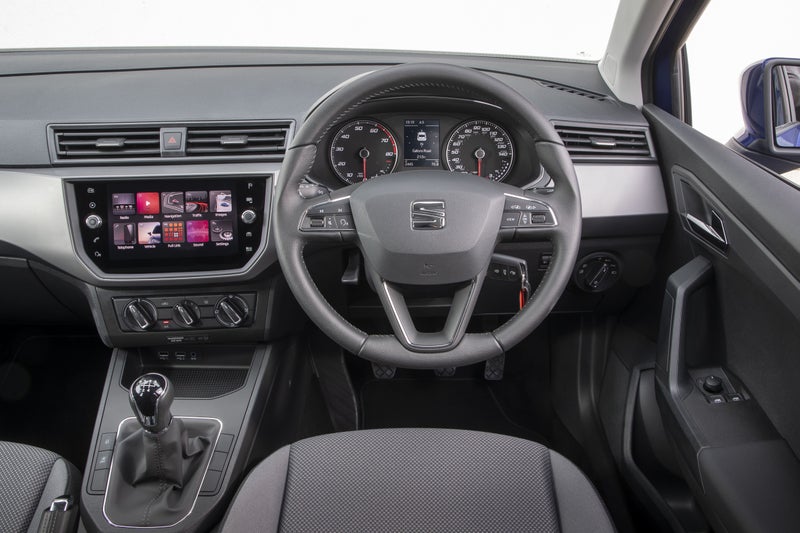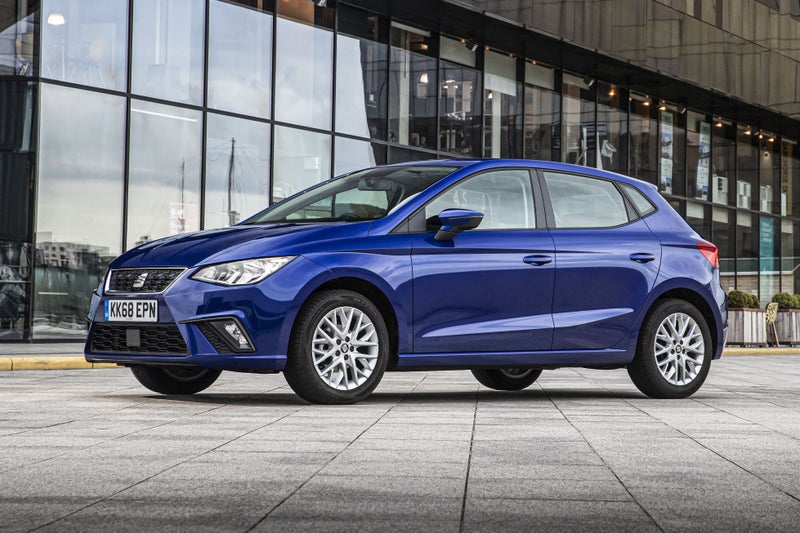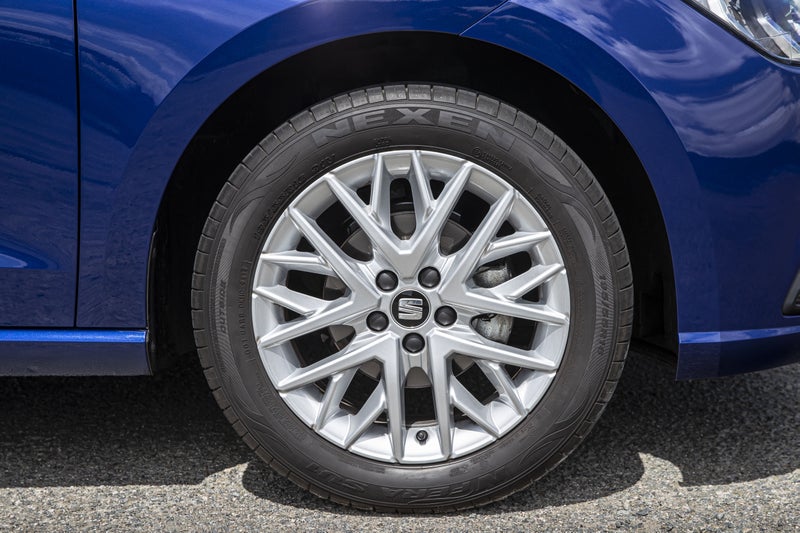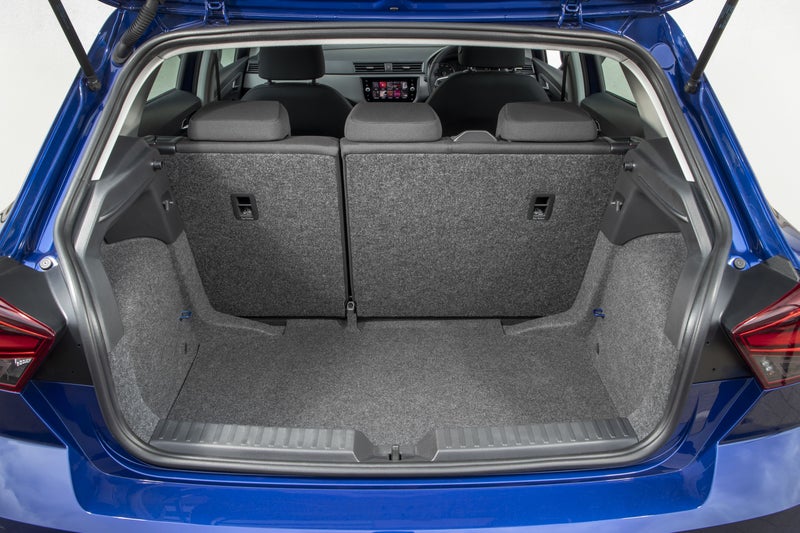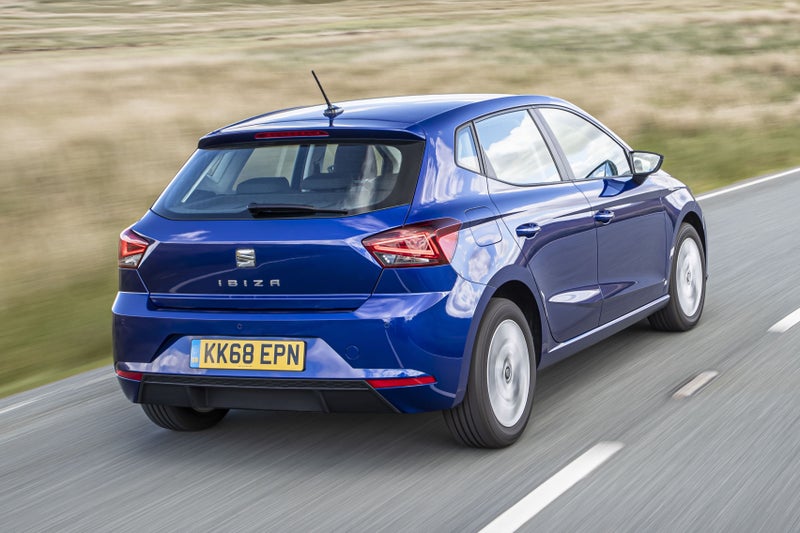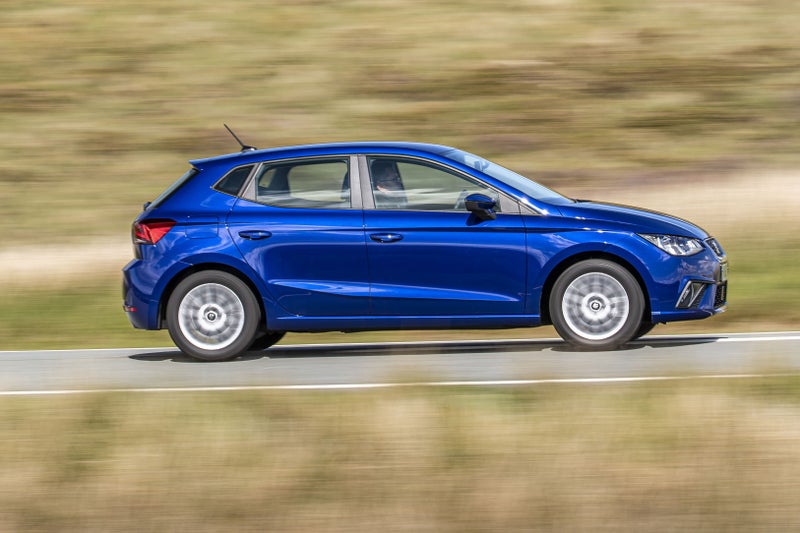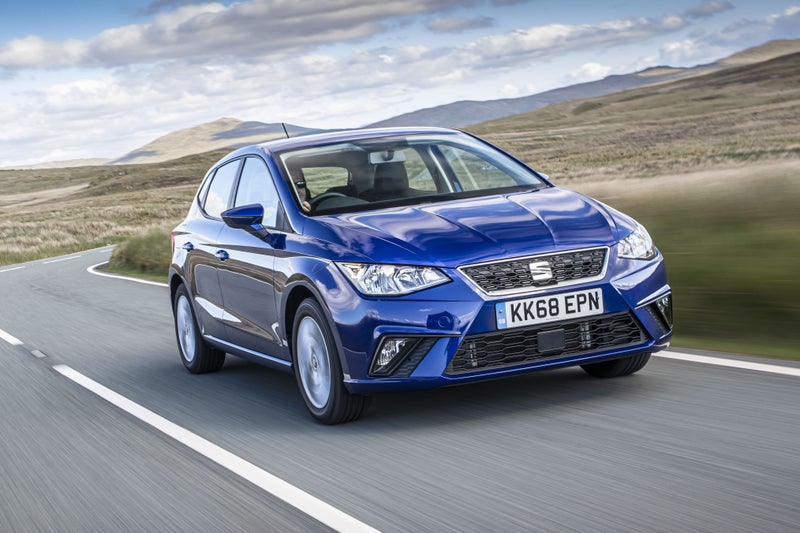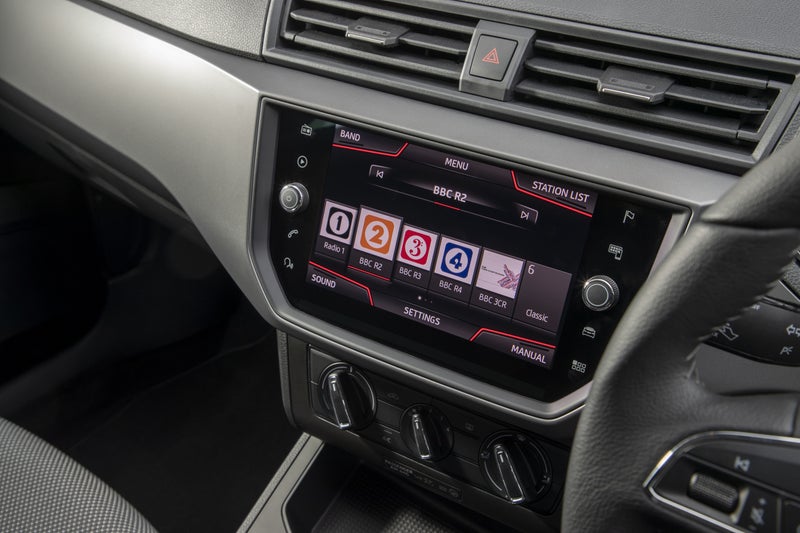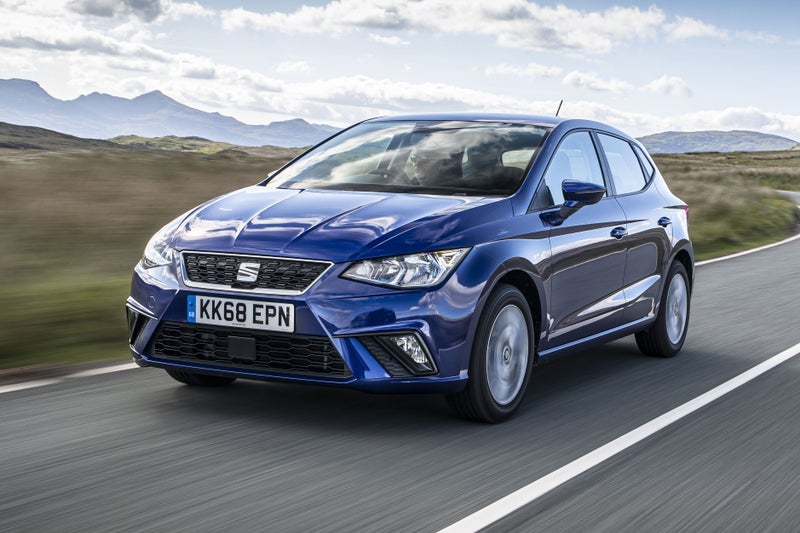 1/10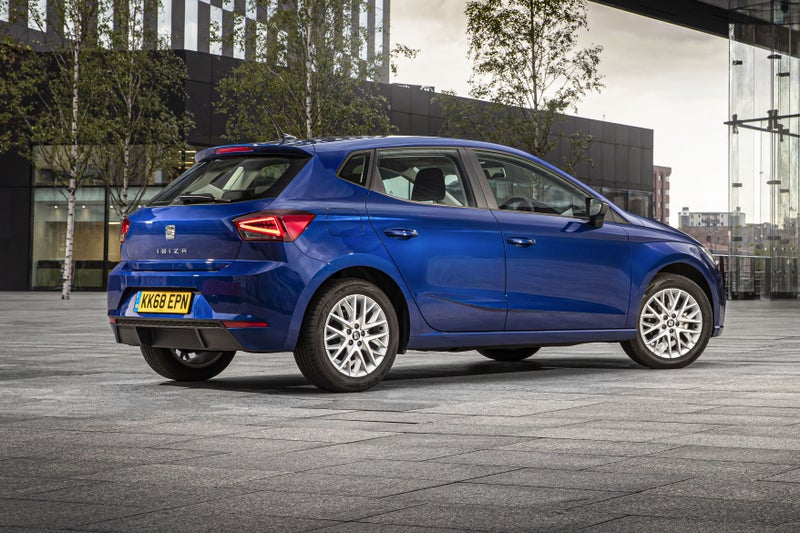 2/10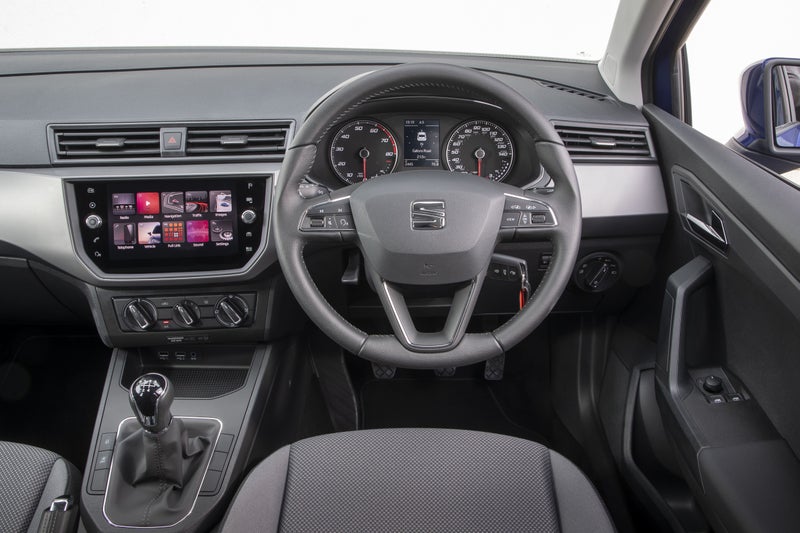 3/10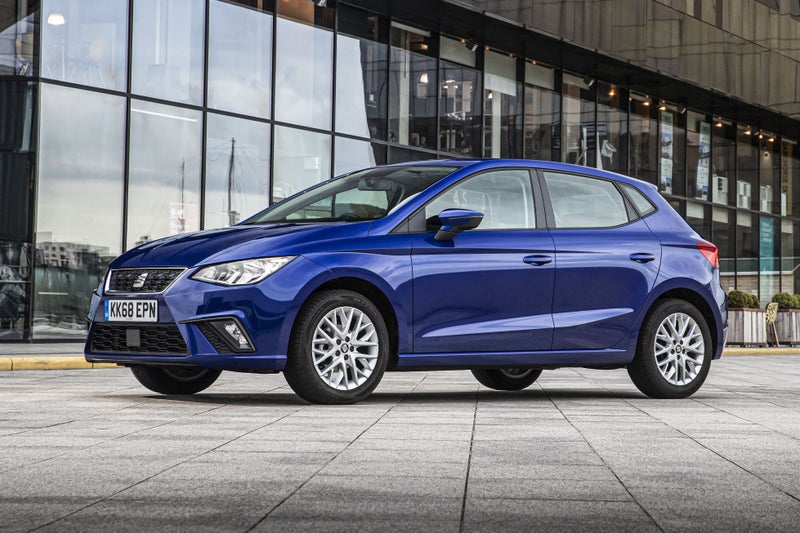 4/10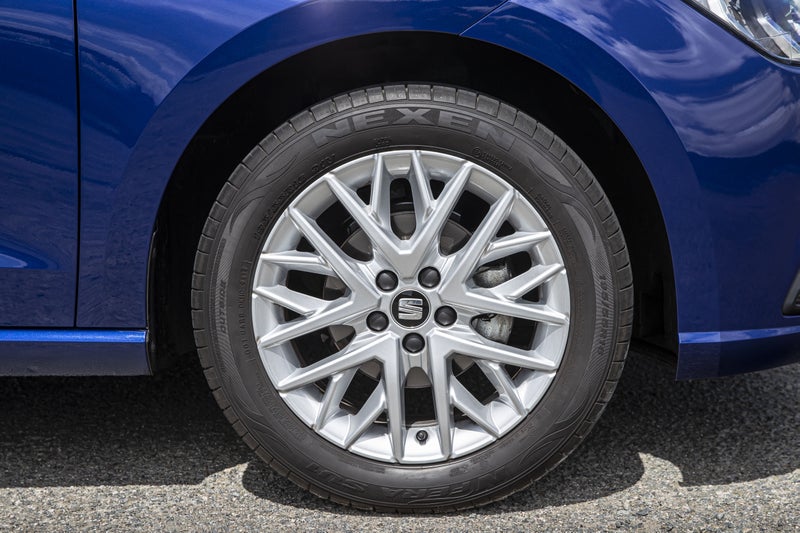 5/10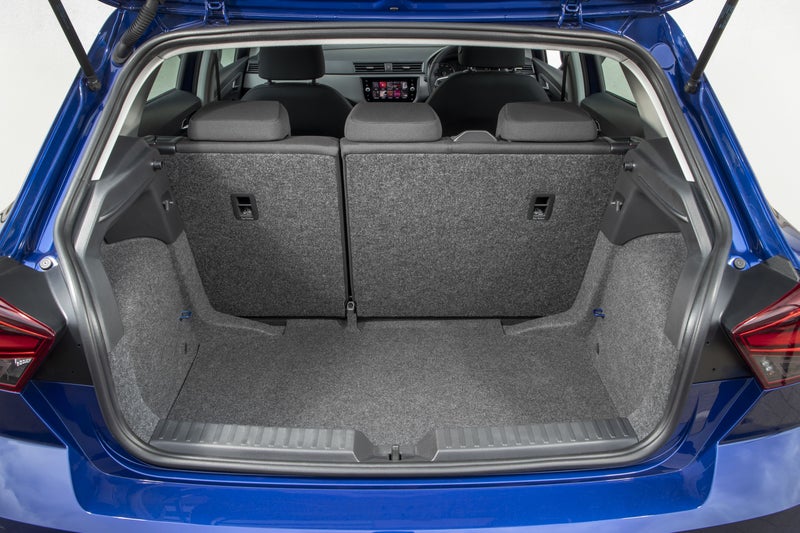 6/10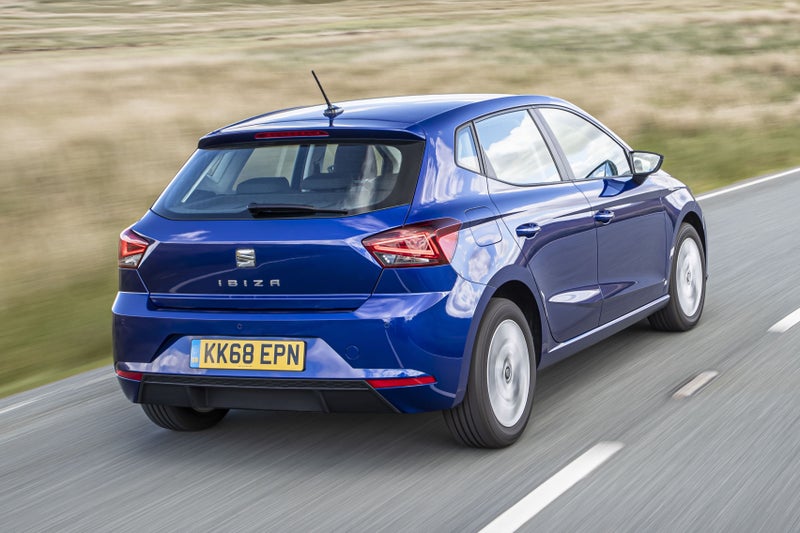 7/10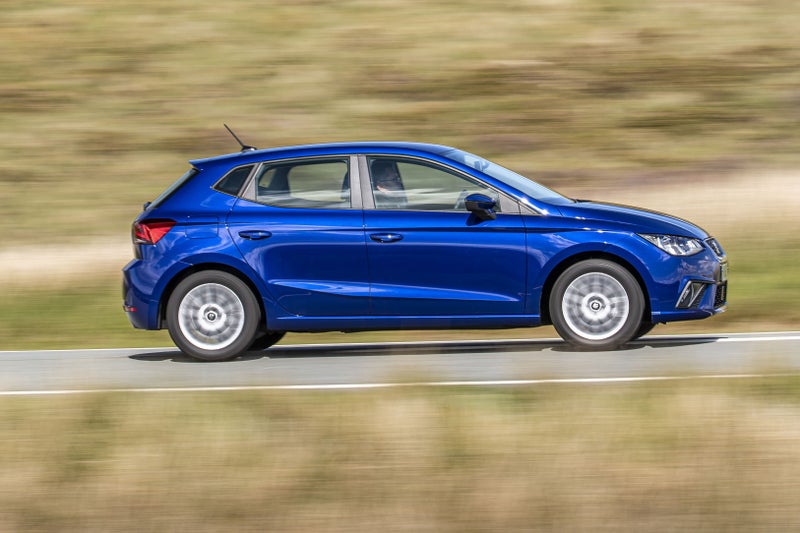 8/10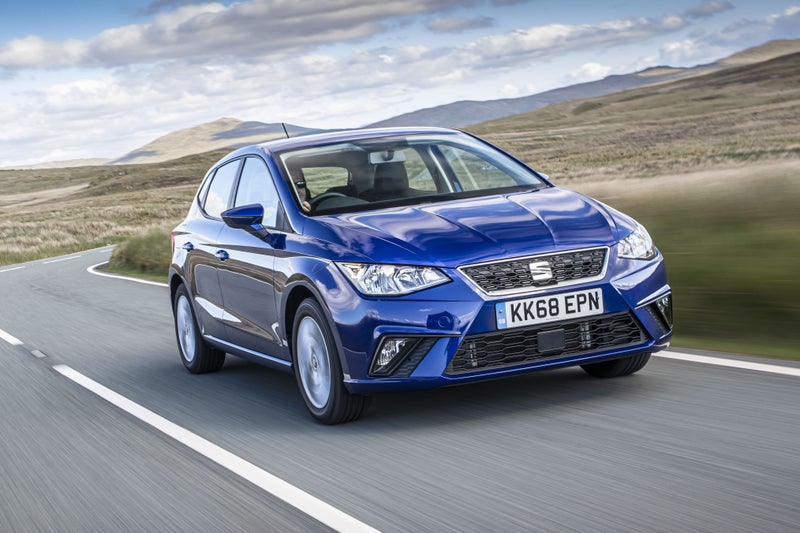 9/10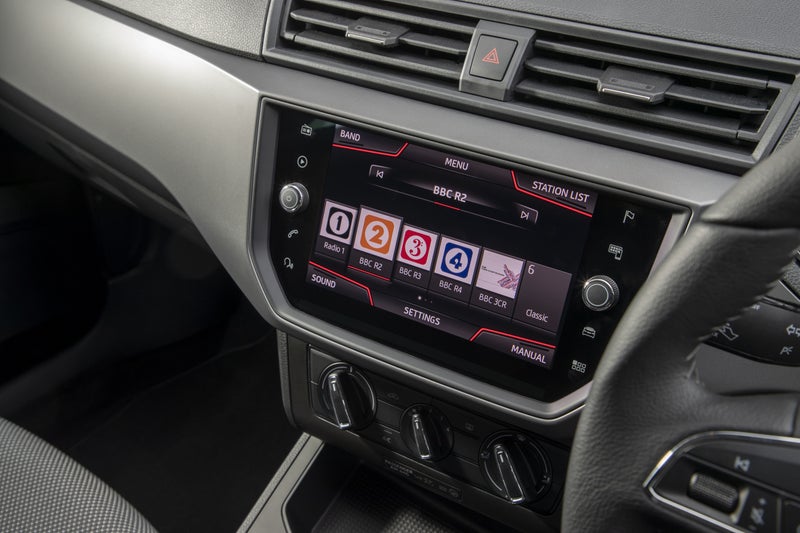 10/10
Launched in 2017

Small hatch

Petrol, Diesel
Launch year

2017

Body type

Small hatch

Fuel type

Petrol, Diesel

Written by
heycar editorial team

heycar rating
Comfort wins over driving fun
Best bits
Limber suspension gives smooth comfort
Refined at all speeds
Lots of space to spread out in cabin
Not so great
SEAT could provide more standard kit
Some will miss crisp handling of previous Ibizas
Slow reactions of ventilation system
Read by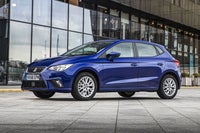 Overall verdict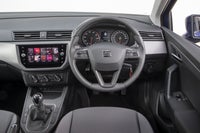 On the inside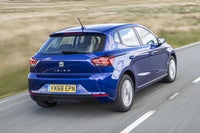 Driving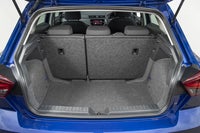 How much does it cost to run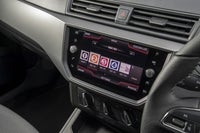 Prices, versions and specification
Overall verdict on the SEAT Ibiza
"Smart, stylish and backed by a range of fine petrol engines, the Ibiza feels more grown up and better rounded than ever before, while its huge boot and refined ride provide comfort and space that are in short supply with many of its rivals."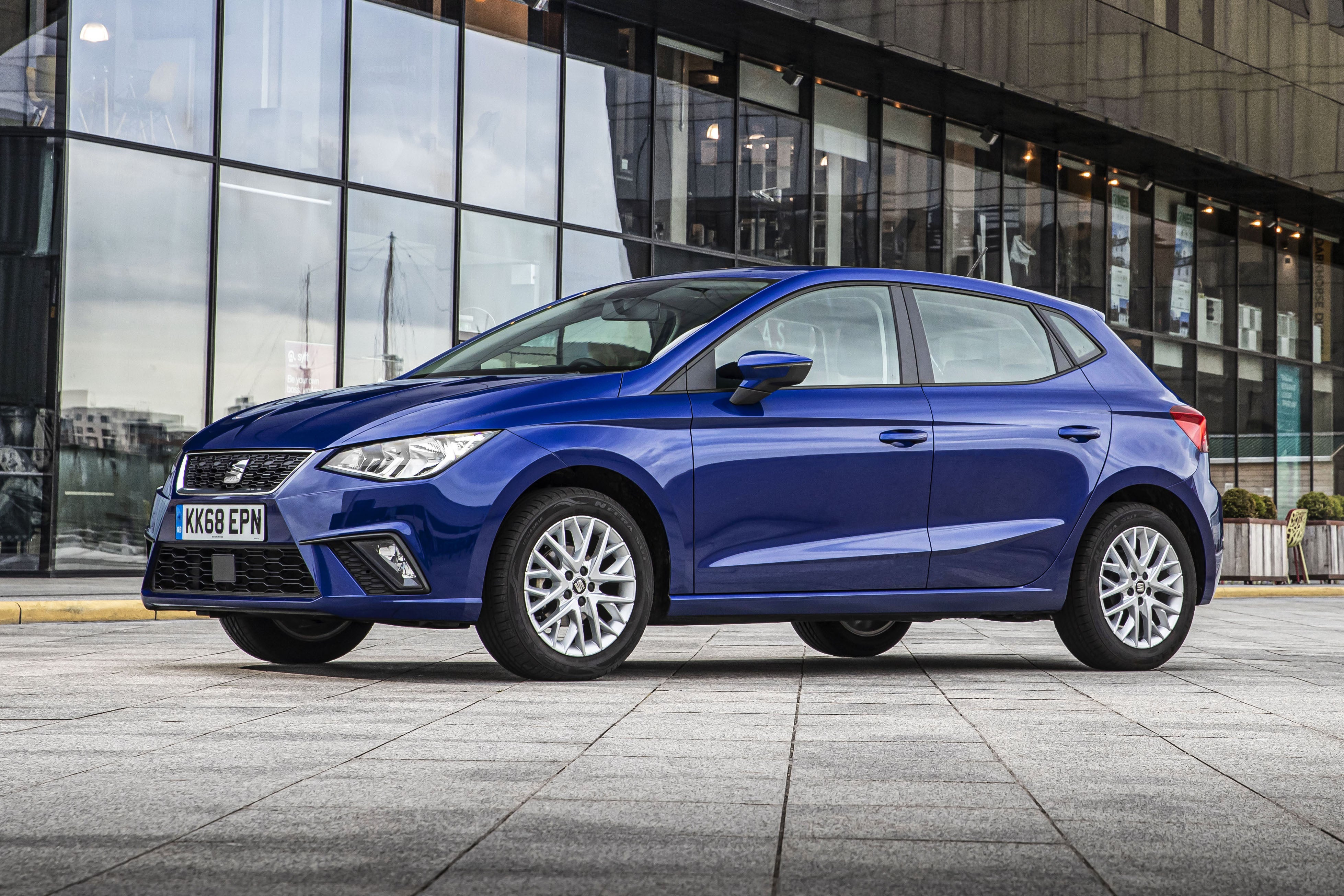 Mechanically speaking, the SEAT Ibiza is almost identical to the Volkswagen Polo and Skoda Fabia. However, this Ibiza is a smidgen shorter than the model it replaces but, and narrow garage owners please note, it is 87mm wider and has a slightly longer wheelbase. This means benefits for ride comfort and interior space.
The Ibiza isn't a compelling car to drive, but if you prioritise refinement and practicality over out and out cornering dynamics then this will very much be the small car for you. Given the demands of most small hatch buyers, SEAT has made the right call on this, too. The ride quality is first rate and the soft suspension irons out the roughest of roads with ease. Even potholes are dealt with a satisfying, suppressed thump.
The cabin is large enough to fit four adults and the seats provide excellent levels of back and upper leg support. Storage is also plentiful, with deep door bins and a useful scattering of cup holders. The 355-litre boot is huge for a car of this size and far superior to anything you'll find in either the Fiesta or even Focus hatch. The only area of slight annoyance is the ventilation. Air con is standard but the system is cumbersome and slow to react, which means you'll be waiting a good 10 minutes for warm air on a chilly morning.
There's no three-door SC version of the Ibiza with this generation, which is no great loss as most buyers opted for the five-door hatch anyway. It also means you get the practicality of the five-door regardless of which trim you choose.
The engine range encompasses three- and four-cylinder petrols, with the sweet spot being the 1.0 TSI. The turbocharged three-cylinder petrol is one of the very best and can be specified with 95PS or 115PS, and both will return around 50mpg. A 150PS 1.5 TSI and a 1.6 TDI with 80PS or 95PS is also offered.
As an overall package, the Ibiza is a very good small car. It's supremely comfortable and practical, while few of its rivals can match its outstanding petrol engines.
The only area that lets the side down is the spec. Indeed, standard equipment levels are meagre, which means you'll have to pay extra to get essentials like DAB audio, touchscreen navigation and cruise control. Like-for-like, the Ford Fiesta and Suzuki Swift represent better value for equipment, though the SEAT does balance this with low running costs.
If you're looking for the older version, you need our SEAT Ibiza (2008-2017) review.
Comfort and design: SEAT Ibiza interior
"The driver's seat has plenty of height-adjustment and the view of the road is good, with the wide windscreen and large side windows covering most angles."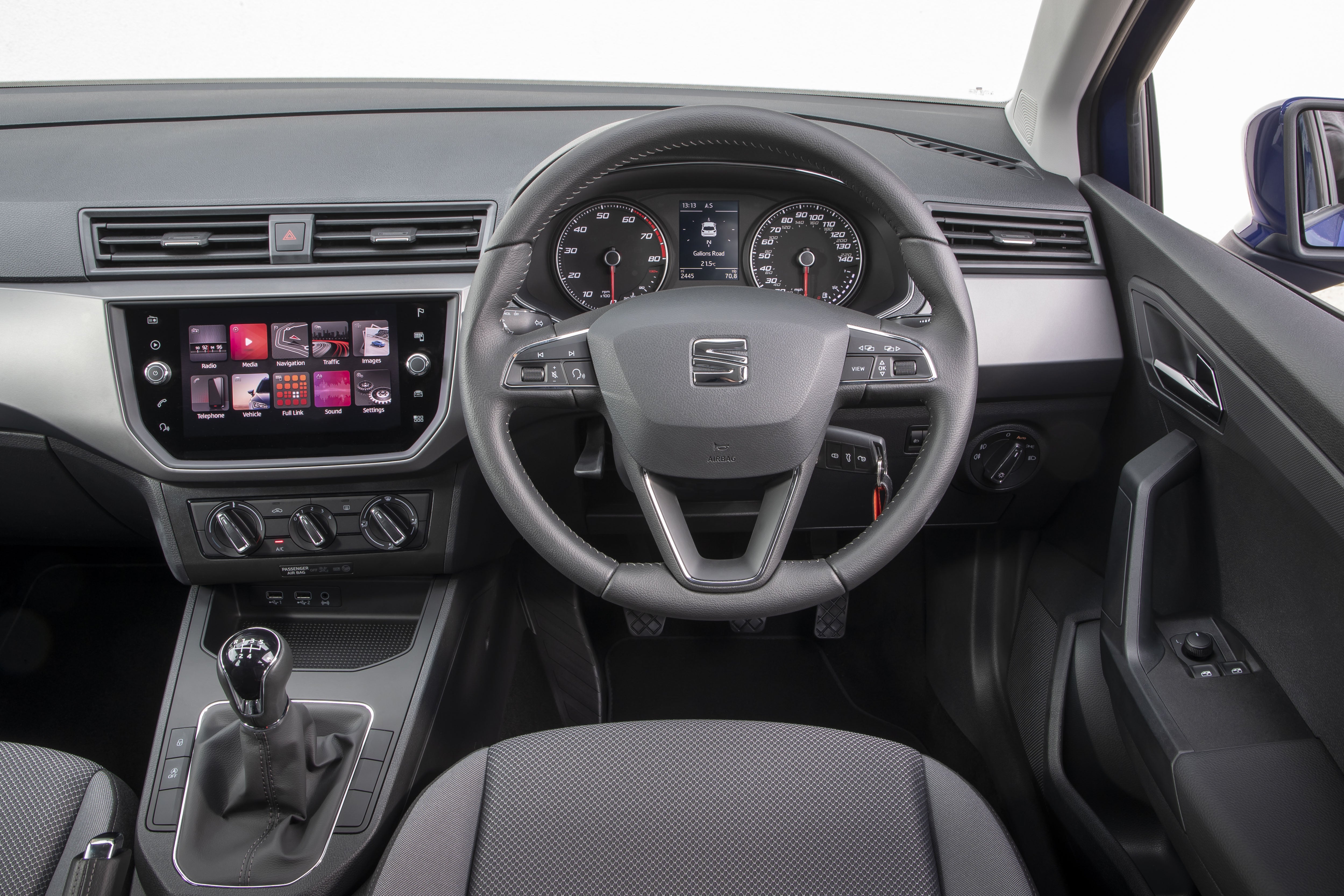 The door mirrors are stylish but they are on the small side and can occasionally make it difficult to spot passing cars on the motorway or a cyclist in town.
SEAT provides depth and angle adjustment for the steering wheel, so it's easy to hone the driving position to suit your preferences. The front seats are also supportive without the need to have big bolsters, so they offer day-long comfort and avoid the aches that can afflict you in other small hatches. As for heads, legs and shoulders, there's more than enough room for drivers of all heights.
There is no shortage of storage: the door pockets in the front are deep enough to hold maps and small water bottles. There are also two cup holders and a useful pocket for a mobile phone in the centre console. All cars get a Bluetooth handsfree system, which can be paired up within a matter of seconds.
The clean and minimalist dashboard has just a few dials for the ventilation, while all cars get a touchscreen for the radio and in-car settings. Air con is standard across the range, but the heating takes quite a while to get going, which means you'll be waiting a good 10 minutes for hot air to appear in the winter.
Handling and ride quality: What is the SEAT Ibiza like to drive?
"The Ibiza isn't a car that likes to be rushed along, but what it lacks in fun it more than makes up for with comfort and refinement."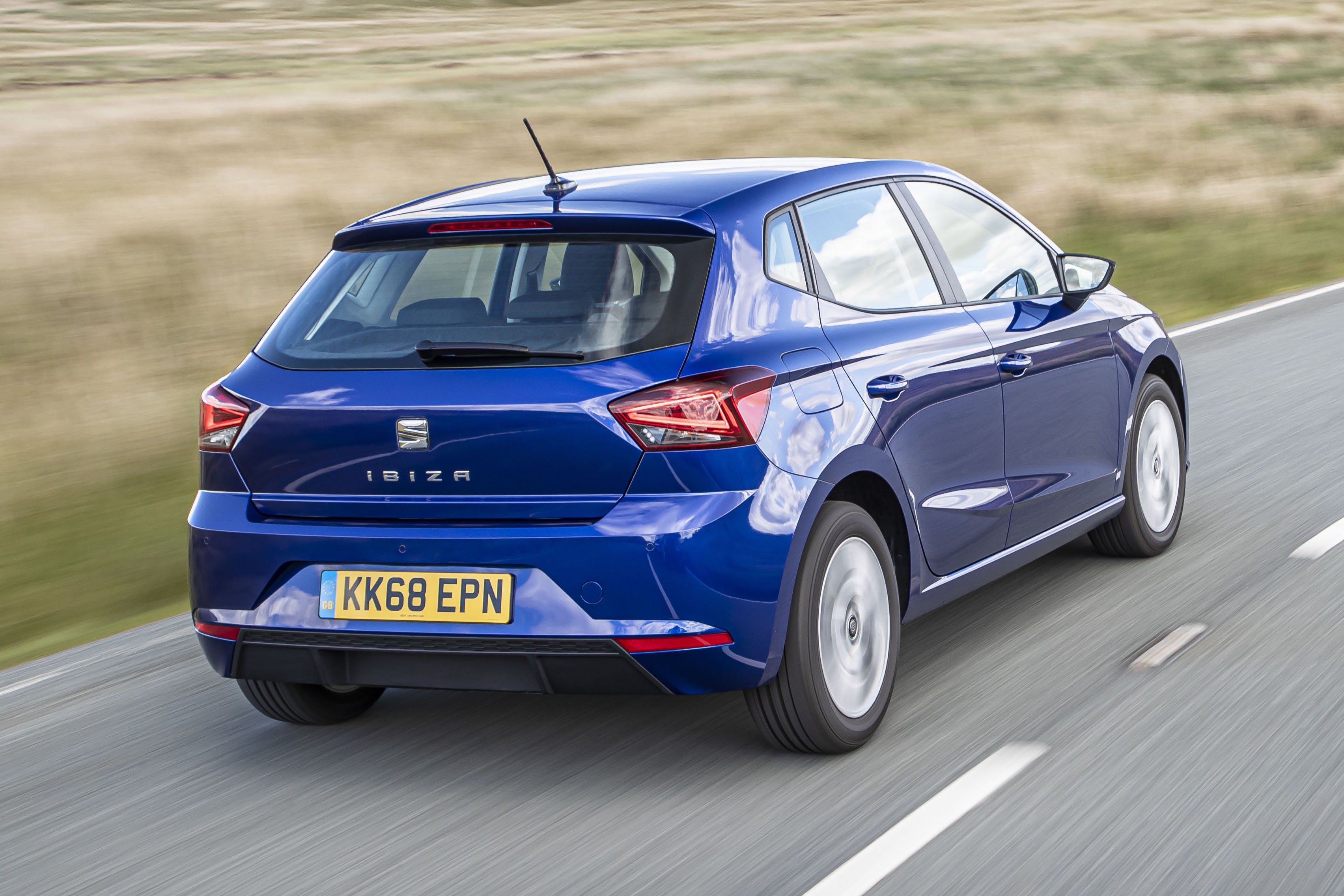 The handling is safe with a bit of lean in the corners, which serves to let you know the car is getting towards the upper limit of its grip well before it's an issue.
While the Ibiza may not have the polished driving precision of the Ford Fiesta, it has light steering that makes it easy to perform tight turns or guide the Ibiza into a narrow parking space. The small door mirrors do hinder visibility a little at the sides, but overall vision is generally fine thanks to the large windscreen and side windows.
Ride comfort is excellent, even on the larger wheels that come with some trim levels, with the suspension ironing out speed bumps and potholes into a soft yet composed thud. However, the over-assisted steering which is ideal in town begins to limit the Ibiza's ability to hustle its way through a series of challenging corners on faster roads. For sure, the wheel is accurate enough to provide safe handling at 50-60mph on country roads, but the lack of feel can make it difficult to judge grip.
Thankfully, the sportier FR trim improves things appreciably to make it the one to choose if you want some measure of enjoyment to go with the fine comfort of the SEAT.
On the motorway, the Ibiza feels like a much larger car, with minimal buffering from side winds. This gives the driver confidence and, in turn, it makes for a more relaxing journey as you're not trying to anticipate the wind blast on open stretches of road or when passing lorries.
MPG and fuel costs: What does a SEAT Ibiza cost to run?
"No prizes for working out the 1.6-litre TDI turbodiesel engine is the most economical in the SEAT Ibiza range."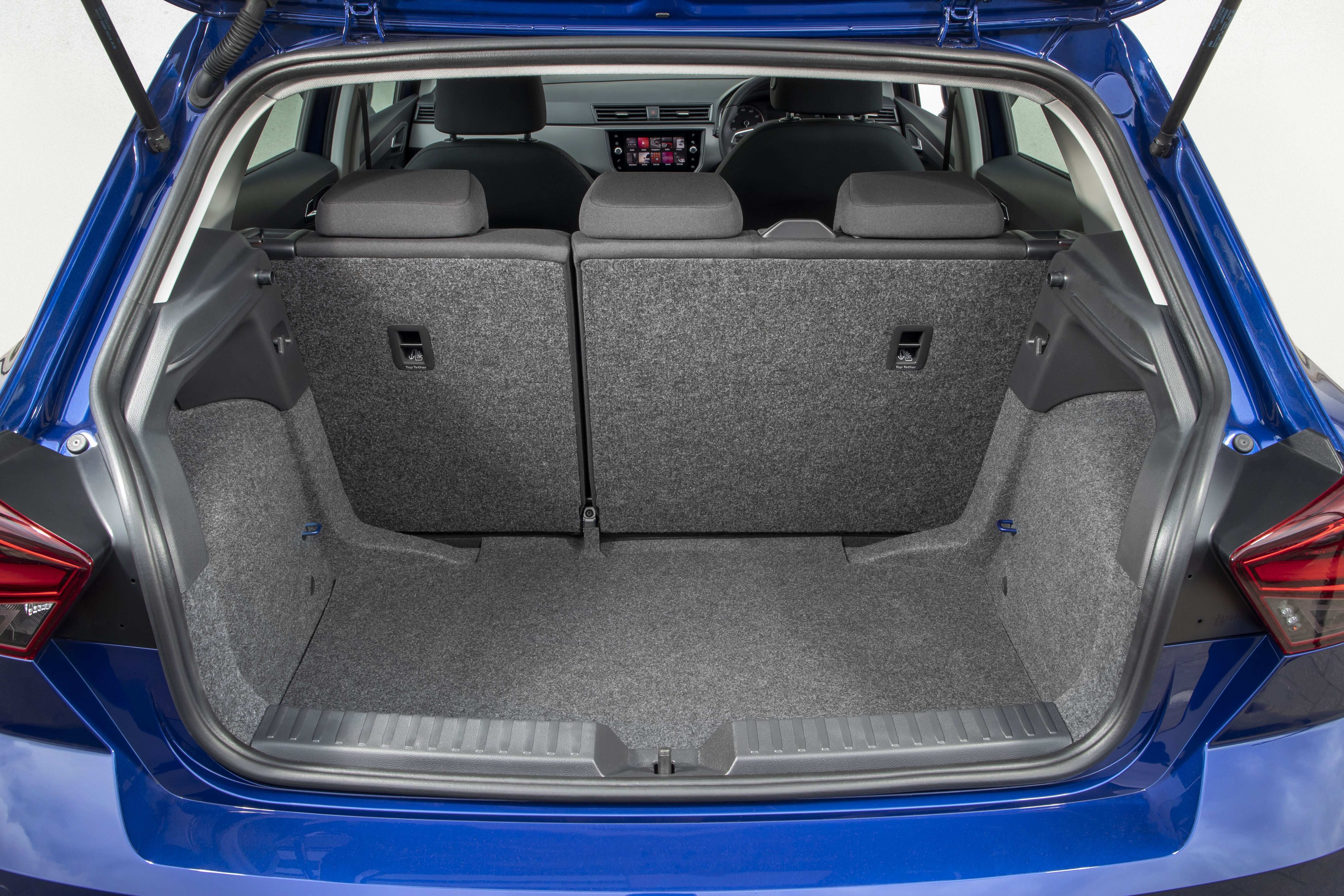 It has an official claimed combined consumption figure of up to 61.4mpg depending on the spec of the car. In Real MPG tests, this works out at 57.2mpg to come very close to the WLTP-tested number.
Out of the petrol range, the 1.0-litre non-turbo motor claims the best economy, but most drivers will pick the 1.0 TSI turbocharged engine that has an official score of 51.4mpg in 95PS guise and 49.6mpg if you choose the 115PS version. That translates to 49.9mpg and 44.1mpg respectively with Real MPG figures.
How much should you be paying for a used SEAT Ibiza?
"Look for a SEAT Ibiza from early on this generation's production life and you should find plenty to choose from around the £8000 price point."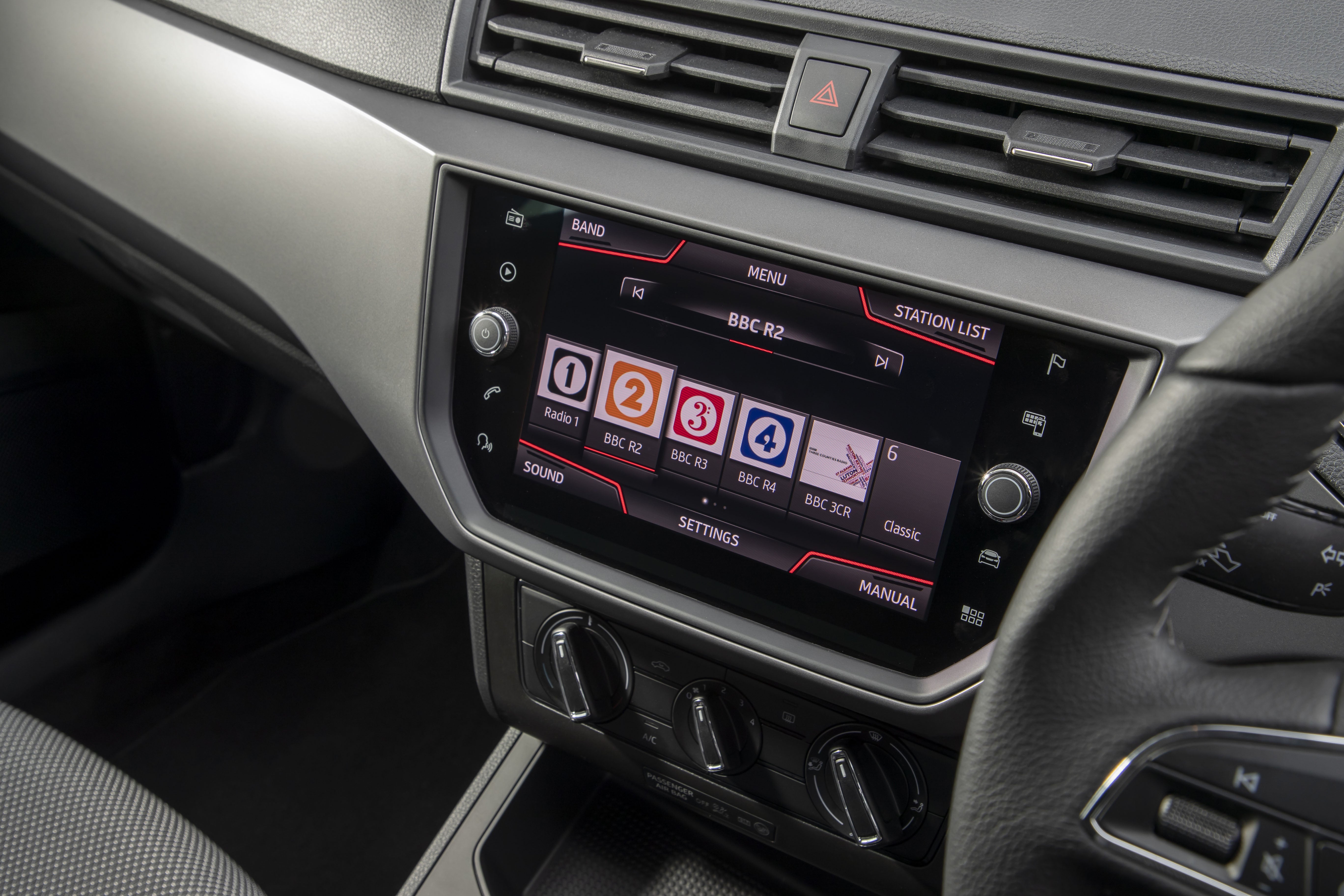 It has an official claimed combined consumption figure of up to 61.4mpg depending on the spec of the car. In Real MPG tests, this works out at 57.2mpg to come very close to the WLTP-tested number.
Move forward and a one-year old Ibiza in 1.0 FR 115PS form will cost you from £12,500. Seek out a pre-registered or nearly new car from a SEAT dealer and you'll be paying around £3000 less than a brand new car. That's a substantial saving on a car that has just a handful of miles on the clock.
SEAT provides a three-year, 60,000-mile warranty with the Ibiza, so anything within this age range comes with added peace of mind.
Ready to get your top quality SEAT Ibiza?
All cars come with a warranty
Selected dealers only
All quality checked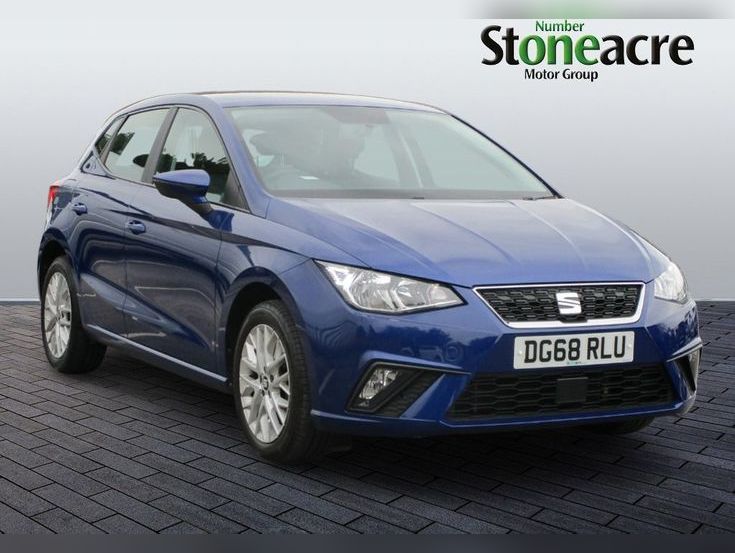 SEAT Ibiza
1.0 TSI 95 SE Technology [EZ] 5dr
Stoneacre Wrexham Citroen, Fiat, SEAT

Denbighshire, LL112UB
PCP: £228.97/mo
Representative example: Contract Length: 36 months, 35 Monthly Payments: £228.97, Customer Deposit: £1,949.00, Total Deposit: £1,949.25, Optional Final Payment: £4,622.50, Total Charge For Credit: £1,590.70, Total Amount Payable: £14,585.70, Representative APR: 6.9%, Interest Rate (Fixed): 6.86%, Excess Mileage Charge: 3.6ppm, Mileage Per Annum: 10,000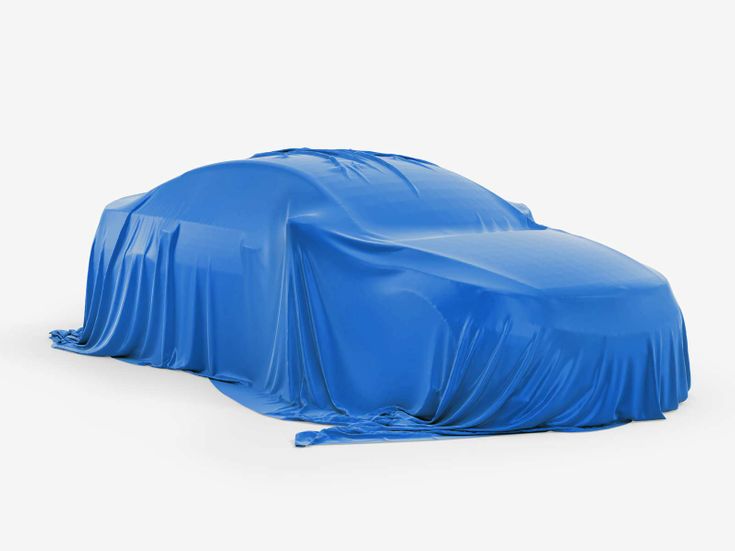 SEAT Ibiza
1.0 TSI 95 FR [EZ] 5dr
Faintree SEAT Shrewsbury

Shrewsbury, SY13TG
PCP: £219.85/mo
Deposit cont. £250
Representative example: Contract Length: 36 months, 35 Monthly Payments: £219.85, Customer Deposit: £2,339.00, Total Deposit: £2,589.25, Lender Deposit Contribution: £250.00, Optional Final Payment: £7,367.50, Total Charge For Credit: £2,056.50, Total Amount Payable: £17,651.50, Representative APR: 6.9%, Interest Rate (Fixed): 6.86%, Excess Mileage Charge: 3.6ppm, Mileage Per Annum: 10,000
 Is the SEAT Ibiza right for you?
While there's much talk about how well many small hatches handle corners, the truth is most of us want a comfortable car and the SEAT Ibiza delivers here. Its supple suspension copes very well with the punches thrown at it by most road surfaces, leaving its occupants unruffled and ready for the day ahead when they reach their destination.
This refined nature is further helped in the Ibiza by engines that are hushed and perform well, while the cabin itself serves up more space than you'll find in almost any other small hatch bar the Kia Rio. It means the SEAT works as the only car for families thanks to plenty of room in the back seats and the boot.
What you will need to consider with the SEAT is how much you are prepared to spend on additional equipment. The standard specification of most models means you need to tick at least a couple of options to bring the Ibiza up to the same level as its direct competitors, which increases the price you pay.
What's the best SEAT Ibiza model/engine to choose?
Without hesitation, we'd head straight for the 1.0 TSI turbo petrol engine as the pick of the motors. It comes in 95- and 115PS power outputs and we'd point you towards the more powerful version as it gives the same fuel economy as the less potent one but has more oomph for motorway driving.
On faster roads, this engine is smooth, quiet and has sufficient power in reserve to make light work of steeper hills or carrying a full load of people and luggage. You can also pick between the easy-shifting six-speed manual gearbox or slick seven-speed twin-clutch automatic transmission. Our only reservation with the DSG is its higher carbon dioxide emissions will bump up the amount you pay in road tax.
This engine is only offered in the higher trim levels, not the SE or SE Technology, which is fine by us as it means you get a more generous spread of standard equipment.
What other cars are similar to the SEAT Ibiza?
You cannot discuss rivals to the SEAT Ibiza without mentioning the Ford Fiesta, Vauxhall Corsa or Volkswagen Polo. The Ibiza shares much of its base with the Polo but has more affordable prices, while the Fiesta is sharper to drive and the Corsa very much on a par with the SEAT for comfort.
Others to think about in this class are the Skoda Fabia and Kia Rio if you want similar space and comfort to the Ibiza. Or the Toyota Yaris, Mazda 2 and Honda Jazz deliver on quality. We'd also consider the French contingent in the forms of the Peugeot 208 and Renault Clio.
Quality and finish
On first acquaintance, the SEAT Ibiza's cabin does not have the same initial appeal as some rivals due to the mix of hard-finished plastics. However, this is an issue of style rather than substance as all of the materials are sturdy and put together with close attention to fit, finish and panel gaps.
This high level of construction shows itself in the absence of rattle or squeaks as you drive the Ibiza, even along poorly tarmacked roads or speed bumps.
The plastics are also neatly moulded and finished, so you won't find any sharp or rough edges even when reaching under the seats. While the appearance of the Ibiza's plastic is not the most classy, there is some relief with dash trim inserts in different colours to give the interior a lift.
As for the controls, all have a satisfyingly positive, substantial feel when used and even the infotainment's touchscreen rewards with a click as you press on its icons for the various functions. It's the same story with the seat adjusters, which operate fluidly and leave the impression they will last for a very long time.
Infotainment: Touchscreen, USB, nav and stereo in the SEAT Ibiza
Every Ibiza comes with some form of touchscreen in the centre of the dash. It's neatly integrated and the SE offers a 6.5-inch display that uses Full Link to pair easily with your smartphone using MirrorLink to access either Apple CarPlay or Android Auto. There's also Bluetooth for hands-free calling, while the icons on the screen are big, bold and easy to select while driving.
Move up to the SE Technology and trims beyond this and the Ibiza gains an 8-inch touchscreen that has navigation included in its armoury. For many, this will be redundant as they will use the sat-nav from their phone, but at least it's there as an alternative. This uprated system also comes with a 3D map display, CD stereo, voice control, and an extra USB port for connecting or charging.
With the FR Sport and XCellence Lux versions of the Ibiza, SEAT includes its Digital Cockpit dash display as standard. It presents the usual speedo and revs in a virtual screen that you can vary to show the information in a way that suits your taste. It also lets you bring up a sat-nav display within the main dash screen.
Space and practicality: SEAT Ibiza boot space
The high roof line of the SEAT Ibiza means everyone in the car is blessed with good headroom, even adults sitting in the back seats of the car. A wide bench makes the most of the extra width of this Ibiza over its predecessor, so a pair of adults can sit next to each other in here without feeling too intimate or hemmed in.
This sensation is helped by the Ibiza's rear door window line not kicking up until it reaches the back of the door where it meets the rear three-quarter window. The result is an airy feel to the hind quarters that also means children will not feel they are languishing in a dark hole as they can in some other small hatchbacks.
Fitting child seats is no problem thanks the wide-opening rear doors and good-sized aperture, while a pair of Isofix mounts mean child seats are securely positioned. A trio of three-point seat belts keep all of the rear occupants safe and the Ibiza is able to hold a trio of children where most of its rivals will struggle to carry more than two without the risk of a mid-journey argument.
Step round to the back of the Ibiza and the boot has a wide opening when the tailgate is raised. The load sill is about the same height as most small hatches, so there's a bit of lift to get heavier bags in and a drop to the load floor, but nothing too obstructive. As for the cargo bay, it's a simple rectangular shape with four hooks to strap down delicate items.
Folding the 60/40 split and tip rear seat expands the boot from a very generous 355-litres that beats most small hatches and even small hatches to a maximum of 823-litres. With the seats hinged forward, there's a little intrusion at the sides from the rear suspension and the seats don't fold completely flat, but the SEAT is better here than most rivals to make it a very practical, versatile choice. There is also the option of a space saver spare wheel in place of the puncture repair kit that lives under the boot floor.
What engines and gearboxes are available in the SEAT Ibiza?
The engine line-up spans three petrols and one diesel, with the entry-level three-cylinder 1.0 MPI engine being the weakest link in the chain. With just 75PS, the non-turbocharged petrol is painfully slow, propelling the Ibiza from 0-62mph in a lumbering 14.7 seconds. While this might not seem a big problem for town driving, it is a constant irritation when trying to keep up with the ebb of traffic.
The turbocharged 1.0 TSI is far superior, with more low gear pull and lower running costs. Both the 95PS and 115PS version of the 1.0 TSI will return a real-world 50mpg. This is the sweet spot of the engine range and we'd take the more powerful version for its more relaxed ability on the motorway and peppier pace on other roads.
SEAT has dropped the 150PS 1.5 TSI Evo petrol engine, as used in various other Volkswagen Group cars. The four-cylinder petrol offered a significant power boost, with more low-rev shove available from earlier in the rev range, and was limited to FR models only with claimed economy of 57.6mpg.
The most-efficient powertrain is the 1.6 TDI. The four-cylinder diesel produces 95PS and claimed economy peaks at 61.4mpg. SEAT no longer bothers to offer the lower power 80PS version of this diesel and it's no loss to the driving public due to its sluggish performance.
Depending on which engine and trim level you choose, the Ibiza gets a five-speed or six-speed manual transmission. A seven-speed dual-clutch DSG-auto gearbox is available as an option, for the 1.0 TSI 115 engine but the smooth manual 'boxes do a sufficient job, which means we'd recommend sticking with the manuals unless your preference or driving licence demands otherwise.
Refinement and noise levels
In line with its efforts to make the Ibiza feel like a larger, more cosseting car, SEAT has produced a small hatch with superlative refinement. There's a perfectly damped feel to the suspension that's backed up with very little noise making its way from the road and tyres into the cabin. It pushes the SEAT right to the top of its class in this respect and makes it a car ideally suited to long days behind the wheel.
Wind noise is also kept to a distant minimum, while the engine range also play their part in keeping the Ibiza's cabin assuredly quiet and free from buzzes from under the bonnet.
The three-cylinder petrol engines can be heard when they are revved hard, but it's more of a happy burr than anything intrusive or irritating. Even the turbodiesel engine remains very smooth and hushed at higher speeds or when pressed closer to its rev limit when pulling away sharply out of junctions.
On top of all this, the major controls of the Ibiza all work in a harmonious fashion. The pedals have well thought-through weighting to underline the sense of the Ibiza being a bigger, more comfortable car than most of its opposition.
Safety equipment: How safe is the SEAT Ibiza?
This is an area where the SEAT Ibiza impresses greatly as every model in the range comes with autonomous emergency braking as standard. This Emergency Brake Assist and Front Assist system can spot hazards in the road and perform a full-on stop if the driver does not react quickly enough to avoid a collision or limit the impact.
Further helping with keeping clear of an accident are ABS anti-lock brakes and ESP traction and stability control. SEAT goes further with a Multi-collision braking system that helps slow the car to a safe halt after hitting another vehicle or obstacle. A tyre pressure monitoring set-up is included, too, and will warn the driver if one or more of the tyres is under- or over-inflated.
All of the Ibiza range get twin front, side and full-length curtain airbags, as well as anti-whiplash headrests and three-point belts for all five occupants. As well as this, there are two Isofix child seat mounting points in the two outer rear seats.
With all this kit, it's little wonder the SEAT Ibiza scored a five-star rating from Euro NCAP with a very impressive 95 cent rating for adult occupant safety and 77 per cent score for children. It all adds up to make the SEAT one of the most protective cars in the small hatch sector.
Insurance groups and costs
If you're looking for a small hatch with low-cost insurance, the SEAT Ibiza is the car for you. It sits in group 2 at its most affordable with the 1.0 MPI engine and this is for the S, SE and SE Technology trims.
It's more likely you'll choose the 1.0 TSI turbo petrol engine, in which case insurance is calculated on a group 8 ranking for the less powerful version. Take the 115PS motor over its 95PS sister and you'll be paying a premium based on a group 14 rating. That makes this the most expensive model to get insurance for, though much of this is also down to the engine only being offered in higher trim levels.
VED car tax: What is the annual road tax on a SEAT Ibiza?
The majority of SEAT Ibiza models sit in the £175 first-year road tax band with emissions ranging from 121- to 129g/km of carbon dioxide.
However, there are some that trip over into the next band that will cost you £215. They are the Xcellence versions of the 115PS 1.0 TSI engine with manual gearbox and all with the seven-speed DSG transmission.
After the first year's Vehicle Excise Duty, every Ibiza will cost £150 per year for this tax.
Trim levels and standard equipment
SEAT has dropped the S model from the line-up, so the SE is the starting point with its 15-inch alloy wheels, electrically adjusted door mirrors and LED daytime running lights. Inside, it has a 6.5-inch colour touchscreen for the infotainment, cloth upholstery, air conditioning and electric front windows. The SE Technology adds 16-inch alloys and an 8-inch infotainment screen with navigation, 3D map display, voice control, and CD player.
The sporty FR gets 17-inch alloy wheels, firmer suspension, rear privacy glass, twin exhaust pipes, and rear privacy glass. There's ambient lighting inside, along with a flat-bottomed steering wheel with red stitching. You also enjoy cruise control, rain-sensing wipes, and SEAT Drive Profile that has Normal, Sport, Eco and Individual modes for the steering, accelerator and gear shift. On top of this lot, the FR Sport has 18-inch alloys, climate control, Microsuede upholstery, and the Digital Cockpit dash screen.
In Xcellence trim, the Ibiza offers a faux leather dash covering, keyless entry, rear parking sensors, and 17-inch alloys. Take the Lux version of this model and SEAT adds the Digital Cockpit, adaptive cruise control, rear parking camera and Dive Profile modes.
Learn more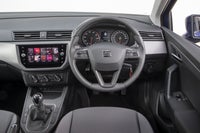 On the inside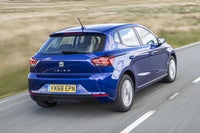 Driving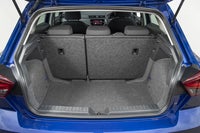 How much does it cost to run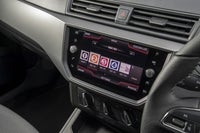 Prices, versions and specification
Ask the heycar experts:
common questions
Is the SEAT Ibiza a good car?
As an overall package, the Ibiza is a very good small car. It's supremely comfortable and practical, while few of its rivals can match its outstanding petrol engines.

What is the difference between SEAT Ibiza and Leon?
Size. The SEAT Leon is the next size up.

Does the SEAT Ibiza have parking sensors?
Parking sensors and a rear-facing parking camera are on offer depending on the spec you choose.

Reviews of similar cars
Quality checked, all cars less than 8 years old and warranty included
Looking for other SEAT cars?
Quality checked, all cars less than 8 years old and warranty included
Keep me updated by email with the latest advice, news and offers from heycar
By submitting, you agree to our
privacy policy
.
Popular models
Similar models