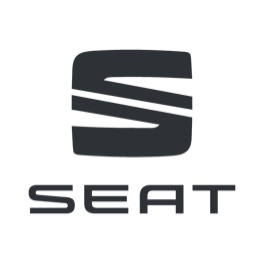 SEAT Ibiza (2008-2017) Review

Written by
heycar editorial team

heycar rating
Cost-effective hatch with flair
Best bits
Crisp styling still looks fresh
Economical engine range
Most models are well kitted out
Not so great
Wind noise can intrude at motorway speeds
Cabin looks plain next to some rivals
Rear seats are cramped
Read by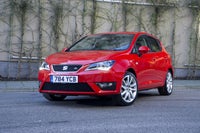 Overall verdict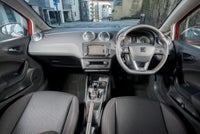 On the inside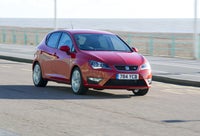 Driving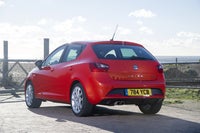 How much does it cost to run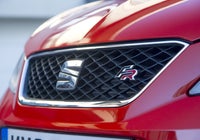 Prices, versions and specification
Overall verdict
"SEAT made a great job of the Ibiza launched in 2008 to push itself right into the heart of the small hatch eco-system. Using the Volkswagen Polo as a base was always going to be a brilliant place to start and SEAT built on this by divvying up the Ibiza into three distinct lines under the same umbrella."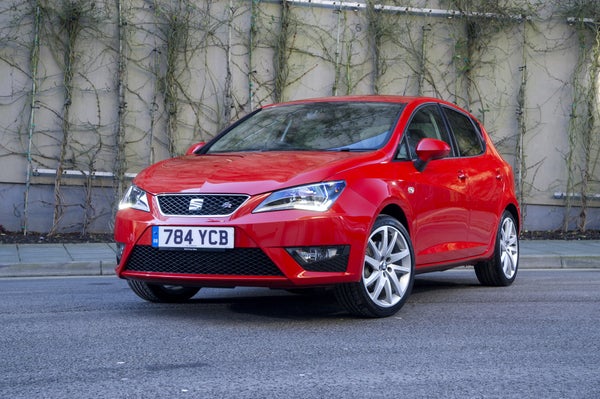 These three versions consisted of the SC coupe-like three-door hatch, a roomy ST estate and the five-door hatch. It's the hatch that was the mainstay of the range to take on the might of the Ford Fiesta and Vauxhall Corsa.
While the Ibiza's sales figures were not quite in the same league as these two giants of the small car market, it was the best-selling model in the SEAT range. It's easy to see why when you consider you had the underpinnings of a Polo at a keener price. It's much the same story with this Ibiza in the used market.
The Ibiza is also well equipped and has some of the lowest running costs in its sector, especially if you opt for the Ecomotive model that delivers 92g/km CO2 emissions and 80.7mpg combined economy. Even by today's standards, this model makes for cost-effective ownership.
As well as its financial appeal, the Ibiza scores with its crisp styling that helps it stand out from the crowd in a busy car park. SEAT is also not shy when it comes to offering diversity in the trim line-up, though the five-door model foregoes the most rapid Cupra edition that took on the Fiesta ST, Renault Clio RS and Vauxhall Corsa VXR.
Inside, it's a good place to spend any journey, though those travelling in the back may find space a little cramped. Even so, the SEAT Ibiza is a handsome and able hatch with a wide choice of engines, trims and well judged pricing that should see it on most buyers shortlists.
SEAT launched the revised Ibiza in mid-2012 and it's available with a new Portable Media System with a touchscreen display that includes a navigation system, on-board computer and Bluetooth. It is fully integrated with the Ibiza's electronics and is also removable for using on the move.
On top of all this, the SEAT Ibiza is also one of the better cars in its class to drive. From the start, it always felt a little more taut and lively that the Polo with which it shared so many of its raw components. The Spanish firm seemed to have the knack of making the Ibiza more fun to drive while also introducing better ride control to give it a small but significant comfort advantage over its German cousin.
This makes the 2008-2017 Ibiza a very sound choice now for anyone looking for a comfortable, affordable and good looking small hatchback.
If you're looking for the newer version, you need our SEAT Ibiza (2017-) review.
Comfort and design
"The driver gets a very good deal in the SEAT Ibiza thanks to a steering wheel that moves for both depth and angle. Allied to this is a seat that adjusts for height, so all together it's very easy to find the right seating position no matter how tall you are."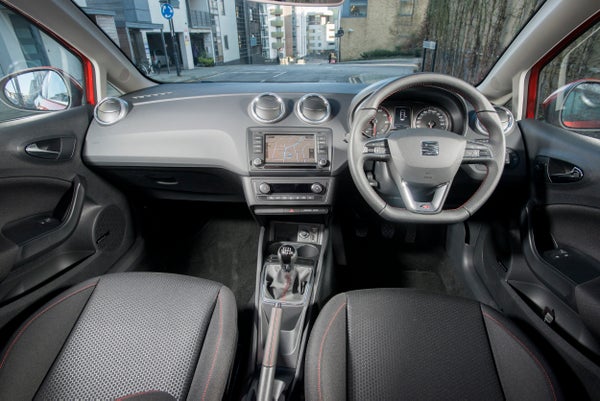 SEAT also finds a good amount of room for the front occupants' heads and shoulders, so you don't feel like you're stuffed into a small car. The driver gets good vision in every direction, even over the left shoulder to make it easier to place the Ibiza when nipping through town traffic and change lane on the motorway.
Large door bins, a reasonable glovebox and the tray in front of the gear lever take care of storage, while simple pop-open vents are perfect for directing the flow of air. However, the controls for the ventilation use a lot of small buttons clustered round the digital display in the lower centre console, which makes it unnecessarily fiddly to adjust while driving.
Compensating for this to a large degree are the clear main dials and simple information screen positioned between the speedo and rev counter. There's also a digital read-out for the stereo, while the optional sat-nav docking port was useful for its period. Now, you're more likely to use your smartphone, which is easy to hook up to most Ibiza models through Bluetooth or the aux-in port.
Handling and ride quality
"The SEAT Ibiza impressed from the outset with its considered balance between comfort and handling agility. Where some erred more in one direction, such as the Ford Fiesta that favoured cornering precision and the Citroen C3 that preferred a cushy ride, the Ibiza struck a very happy middle ground."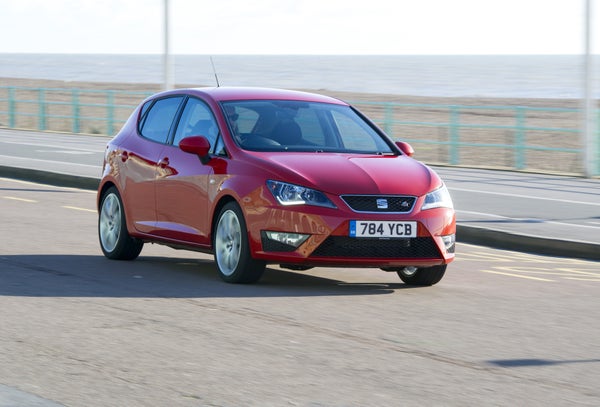 The result is a car that feels very agile in the corners yet it is able to smooch its way along barbed road surfaces with a composure few of its rivals get close to. It's an impressive feat in any car, but in a small hatch this is a rare and pleasing trait that makes the Ibiza a very sound choice for any driving needs.
On quicker roads, the Ibiza enjoys good stability and is not upset by crosswinds, so you can easily use it for longer trips without feeling you're asking a lot of a small car. Around town, it ducks and weaves through traffic easily thanks to its direct feel steering and tight turning circle. Again, the ride is the stand-out feature here as it shrugs off speed humps and potholes with equal panache.
Some might find the Ibiza is not quite as engaging to drive as a Ford Fiesta, but then SEAT addressed this in the hatch with the sportier FR model. It comes with larger alloy wheels as standard, which do not upset the car's supple ride while adding to its cornering ability. In many ways, the FR is a better resolved sporting model than the SC Cupra which is fast but has a much harder ride set-up that can brutalise your spine on rougher roads.
As for stopping power, the Ibiza has strong brakes with ABS anti-locking as standard on all models.
MPG and fuel costs
"SEAT put the Ibiza among the most fuel efficient cars in its class when it launched the turbodiesel 1.2 TDI Ecomotive with its claimed combined consumption of 80.7mpg. It was certainly very easy on fuel, though Real MPG figures show it achieves 62.7mpg in mixed driving, which is 78 per cent of its official number."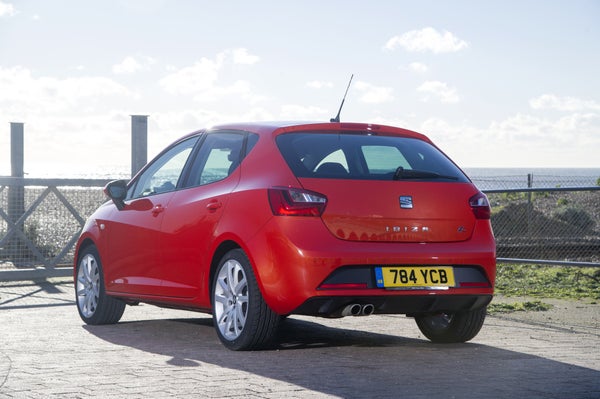 Best of the petrols is the 1.0 TSI with 95PS that has a claimed economy of 67.3mpg, which comes out at 55.0mpg in Real MPG calculations to return a solid 82 per cent of that official number.
How much should you be paying for a used SEAT Ibiza?
"Early examples of the SEAT Ibiza five-door hatch can be found in good condition and with reasonable miles on the clock from £1800. This makes them a cost-effective choice for young drivers or anyone looking for an affordable small car."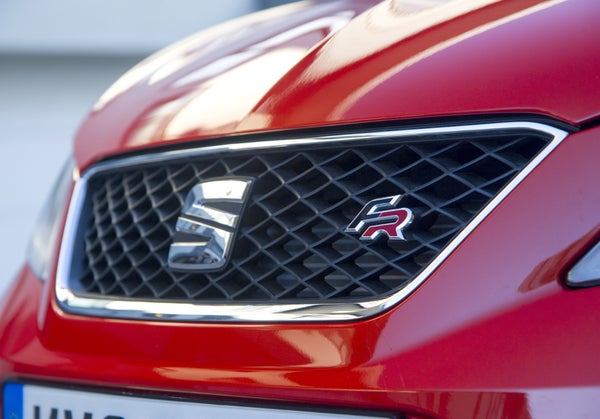 Move forward to a revised Ibiza from 2012 and there's a wide choice in SE trim from £4000. Or you could choose a later car from towards the end of this Ibiza's production life. Take this route and there's a big selection at the £8000 upper budget you'll need. These cars will come with the Technology pack and be very well equipped whether you opt for a petrol or diesel engine.
Is the SEAT Ibiza right for you?
Whether you need a practical five-door hatch, compact estate or SC three-door with a bit of pizzazz, the SEAT Ibiza has it covered. For most needs, we'd stick with the five-door hatch unless you really must have the hot hatch Cupra model that only came as a three-door.
With the five-door, you get a distinctively styled small hatch with good equipment levels and safety all as standard. On top of that, the cabin offers good space in the front and class average accommodation in the rear, while the quality of materials is good, even if they don't always look the most attractive.
As for the engines and gearboxes, all fulfil their briefs more than adequately. The 105PS 1.2-litre TSI petrol engine will be more than up to the job for most drivers. However, if you need to keep fuel bills to a minimum, there's the 1.2-litre Ecomotive turbodiesel that can turn in an official economy of 80.7mpg and 92g/km carbon dioxide emissions to make it very cheap to own and run.
What's the best SEAT Ibiza model/engine to choose?
We'd stick to the five-door Ibiza for the best balance between looks, style and practicality. While the rear seats may not be the most generous out of all hatchback, at least getting in and out of the rear is easier than with the SC model.
For power, we'd recommend the 1.2-litre TSI turbo petrol with 105PS. It comes with plenty of fire in its belly from low down in the rev range for easy town driving yet it can also cruise all day on the motorway with good refinement. Should you need something that sips fuel, the Ecomotive version with 1.2-litre 75PS turbodiesel is the car for you thanks to its 80.7mpg average economy.
When it comes to trim level, there are several to choose from, but we'd go for the SE if you want comfort or the FR if you fancy something a little sportier in style and feel. There was also the Copa model introduced in early 2011 based on the SE trim that comes with added luxuries such as cruise control and electric windows all round that is worth seeking out.
What other cars are similar to the SEAT Ibiza?
The rivals to the SEAT Ibiza are like a tick list of the big hitters in the small hatch market. So, they are the Ford Fiesta, Vauxhall Corsa and Volkswagen Polo, which the Ibiza shares a lot its base components with. All of these rivals are practical, able and offer a wide range of engines and trims.
You should also look to the Peugeot 208, Renault Clio, Skoda Fabia and Toyota Yaris as other contenders the Ibiza has to beat for your attention. On top of that, there's also the Honda Jazz, Mazda 2 and, for those wanting a lot of style, the MINI.
 Quality and finish
The clean lines of the SEAT Ibiza's cabin design are matched by the way in which it is put together. There may be quite a few different textures and finishes used for the plastics, but they are solid and firmly fixed in place, so there are not the squeaks and creaks that can mar some of the Ibiza's rivals' cabins.
The neat and uncluttered design continues with the centre console of the Ibiza's dash, which places the stereo controls up high and close to the steering wheel. It puts them within easy reach and, rather than try to force form over function, the buttons and dial are logically placed so they can be used without the driver having to glance at them.
It's a shame the same concise and clear design is not applied to the ventilation controls. They are logical enough to use thanks to clear markings, but the identically-sized small buttons arranged around the digital display means you have to take your eyes off the road for that split second longer than in some of the SEAT's rivals with more intuitive rotary dials.
 Infotainment
This generation of SEAT Ibiza was launched before integrated infotainment screens were common in anything but luxury cars. As a result, it wasn't until 2013 and the arrival of the Toca trims that Ibiza customers received a screen that offered what we now take for granted.
The Toca versions came with SEAT's Portable System which was a removable and lightweight screen that clipped into a docking station on top of the dash. In this central position, it was easy to see and read, if not the easiest to reach for the driver.
Using the Portable System is no more tricky than any smartphone and it comes with Bluetooth, satellite navigation and audio streaming. There's also a microSD card slot for music, trip computer and a 5-inch screen. The Technology trims improved this with a 6.5-inch touchscreen with navigation and better phone integration, though most buyers now will find their smartphone is a better bet for navigation and apps.
Space and practicality
The five-door hatch version of the SEAT Ibiza comes with the very obvious advantage of a pair of rear doors compared to its SC three-door sister. This makes getting in and out of the back a whole load simpler and parents will be very glad of the extra doors when loading kids and child seats.
The rear doors of the hatch open wide, so there's a good space to get into the Ibiza and swing your legs into the footwell. Once installed, adults will find it a bit snug but two can sit back here without a great deal of trouble for short to medium journeys. It helps the Ibiza has an airy feel to its cabin thanks to the window line that is lower than many of its rivals. This also helps children see out more easily.
Children won't have a problem with rear seat space and there's a trio of three-point belts and headrests to keep them safe and secure. A pair of Isofix child seat mounts attach kiddy chairs rigidly in place.
With the rear seats in use, the SEAT Ibiza hatch offers a more than decent 292-litres of luggage space in the boot. The opening is a bit narrow due to the design of the rear light clusters, but the cargo bay has a deep floor and uninterrupted shape. Expanding this is easy thanks to the 60/40 split and tumble rear seat, which frees up to 847-litres of room for bags. This is not the biggest in this class by some margin, but SEAT got round that by offering the ST estate with a maximum load capacity of 1164-litres.
In the hatch, with the seats folded down there is a step in the floor where the bases hinge. This makes it more difficult when fitting in larger items, but for most it will be sufficient for the occasional visit to the garden centre or DIY store.
Engines and gearboxes
SEAT was nothing if not comprehensive in its engine line-up with this third generation of Ibiza. At the lower end of the scale, there's the 70PS 1.2-litre petrol engine that is fine for town use, but struggles on the motorway to keep pace. The 75PS 1.0-litre motor was also short on puff.
A 1.4-litre petrol with 85PS should make a better fist of this type of driving but doesn't and its high emissions should put off most buyers. When it was launched in 2008, there was also a 1.6-litre petrol engine with 102PS, but again emissions will rule it for many.
Instead, most Ibiza drivers will be much better served by the excellent 1.2 TSI turbo petrol engine with 105PS that arrived in early 2012 with five-speed manual or seven-speed dual-clutch automatic gearbox. It's a zesty motor with a typical three-cylinder beat to its engine note and an eagerness to rev when required that makes it fun. Alternatively, you could have the 1.0 EcoTSI engine in 95- and 110PS outputs.
There is also a 60PS non-turbo 1.2 petrol engine, which is just a bit too slow, or you could have a 1.4 TSI with turbo and supercharging to give 150PS in the FR model. This engine gained cylinder deactivation in mid-2014 to improve its economy and emissions figures by shutting down two cylinders when not needed.
SEAT also offered a good line in diesel engines, starting with the 80PS 1.4 TDi that is slow but easy to live with. Much better is the 105PS 1.6 TDI that pitched up in mid-2009, but even better yet is the new three-cylinder 1.4-litre diesel that arrived at the same time. It's got plenty of low-end power and pulls like an engine with a much larger capacity. SEAT also offered a 2.-litre TDI in the Ibiza but it's rare to find one and it doesn't add much to the drive.
Refinement and noise levels
The three-cylinder petrol engines in the SEAT Ibiza all come with their trademark engine beat that can be heard in the cabin. It's not an unpleasant or invasive sound, more that it just lets you know instinctively how hard the engine is working.
The four-cylinder petrols are less obvious to your ears when they are running at lower revs, but they have a harsher tone when pressed further up the rev band. It's the same with the diesel engines, so we'd opt for the smaller, sweeter sounding three-cylinder diesel every time.
Both the five- and six-speed manual gearboxes change ratios smoothly and the seven-speed dual-clutch auto is all but seamless in operation.
As for wind noise, the Ibiza does a creditable job of keeping it sealed out of the cabin. For most versions, this is also true of road noise, though the FR can experience some road rumble due to its larger 17-inch wheels that kick up some roar.
Safety equipment
In Euro NCAP crash tests when it was launched, the SEAT Ibiza gained a five-star score with an 82 per cent ranking for adult occupant safety. This was backed up by a 77 per cent rating for child safety, helped by two rear Isofix seat mounts.
Every Ibiza comes with twin front and side airbags as standard, but additional curtain airbags had to be selected from the options list. However, every model has ESC traction and stability control. Every occupant gets a three-point seat belt and anti-whiplash headrest.
In 2015, SEAT upgraded the Ibiza's safety kit with the addition of Multi-Collision Brake that helped to slow the car safely in the event of an impact. It also added Tiredness Recognition to spot if the driver was beginning to feel drowsy and flash up a warning to pull in and have a rest.
Insurance groups and costs
If you don't mind a SEAT Ibiza with leisurely performance, you can have a 70PS 1.2 petrol that sits in a very low group 3. This will mean settling for the most basic S trim, but for young drivers it does mean affordable premiums.
Our preferred 1.2 TSI SE model attracts a group 12 banding, so will be easy on the wallet for anyone with a bit of no claims bonus to their credit.
The most expensive five-door hatch to get cover for is, unsurprisingly, the quickest in the shape of the 1.4 TSI 150 in FR Technology trim. It sits in group 24.
VED car tax
The very last of this generation of SEAT Ibiza registered from 1 April 2017 will pay a flat rate of £150 per year for road tax. Cars registered prior to this vary more, from the free road tax for the 1.0 EcoTSI 95PS petrol and 1.2 TDI Ecomotive turbodiesel thanks to their sub-100g/km carbon dioxide emissions to the high of the 1.6-litre petrol that emits 149g/km to cost you £165 each year.
For the 1.2 TSI 105 that is a popular choice, it produces 119g/km to come in with a yearly Vehicle Excise Duty tariff of £30.
Trim levels and standard equipment
During its life, the five-door Ibiza was offered with a number of special edition versions but SEAT did not build it in Cupra spec. The range started out with the S that has electric front windows, CD stereo with MP3 connection and aux-in socket, and a height adjustable driver's seat.
The SE improved on this with electrically adjusted and heated door mirrors, electric rear windows, cruise control, air conditioning, and 15-inch alloy wheels. Sport models came with 16-inch alloys, sports suspension, and sports front seats. There was also the option of a Convenience Pack with rear parking sensors, automatic wipers, Hill Hold Control, and a tyre pressure monitoring system.
The Ecomotive models came with low rolling-resistance tyres, closed front grille, revised rear spoiler, and a puncture repair kit in place of the spare wheel.
For early 2011, SEAT introduced the Copa trim with cruise control, uprated CD stereo and electric windows all round. The FR followed on from this with climate control and 17-inch alloy wheels, while Toca models have the Portable System infotainment with sat-nav, Bluetooth and audio streaming through its 5-inch touchscreen.
In mid-2014, SEAT added the I-TECH with 16-inch alloy wheels and dark blue cloth and leather upholstery.
Learn more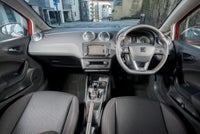 On the inside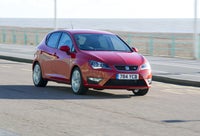 Driving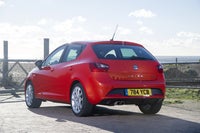 How much does it cost to run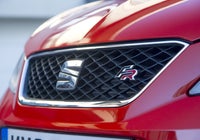 Prices, versions and specification
Reviews of similar cars
Quality checked, all cars less than 8 years old and warranty included