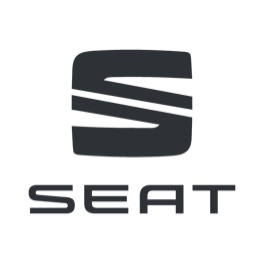 SEAT Mii Review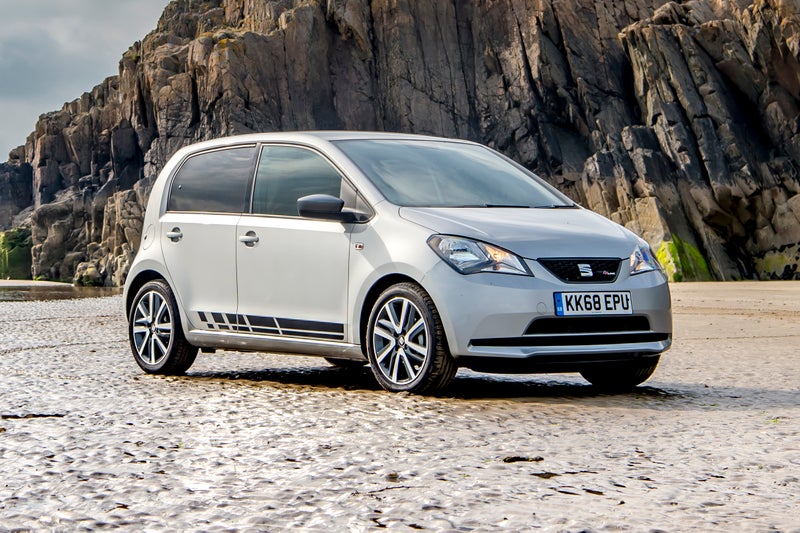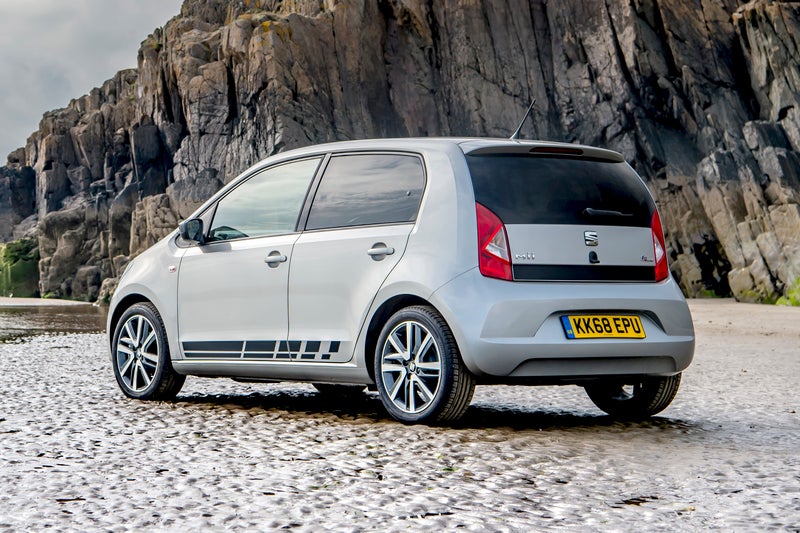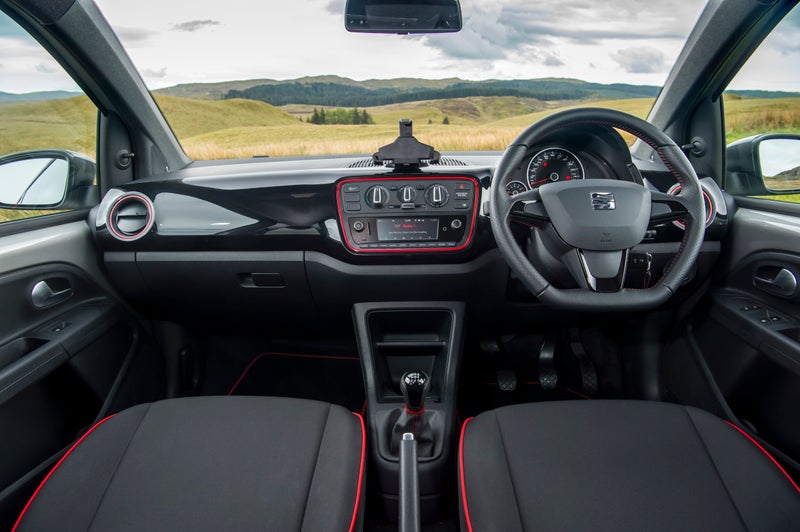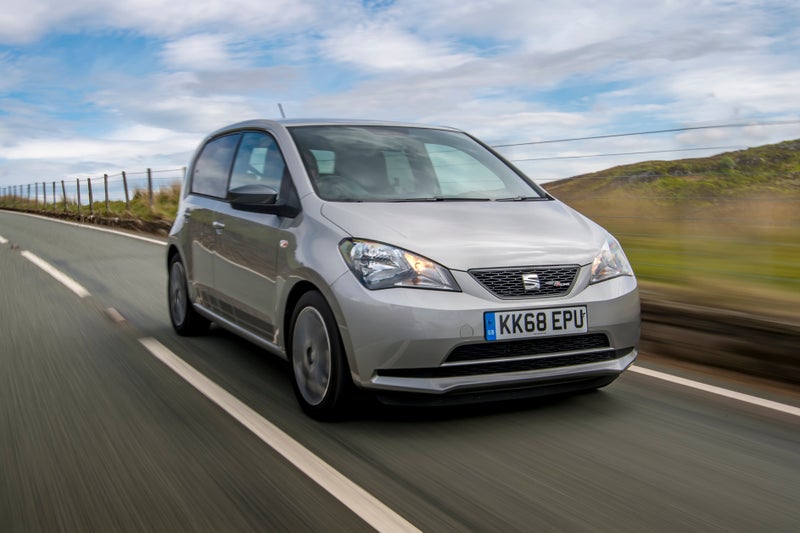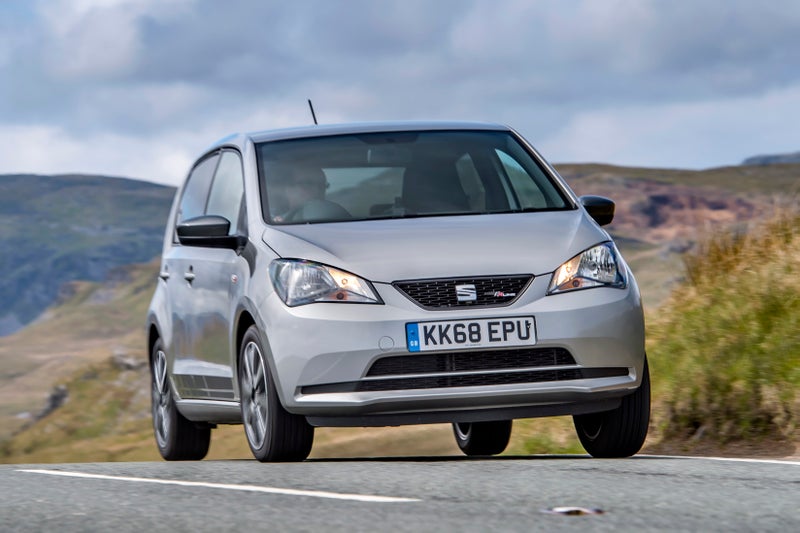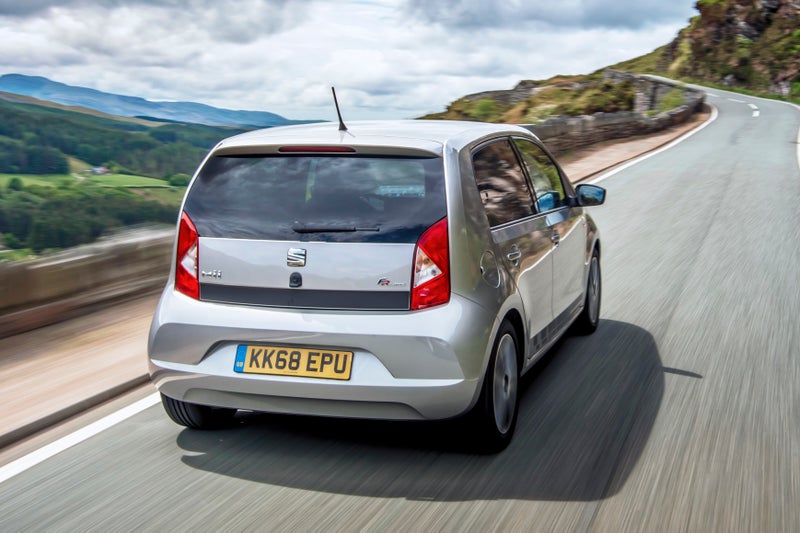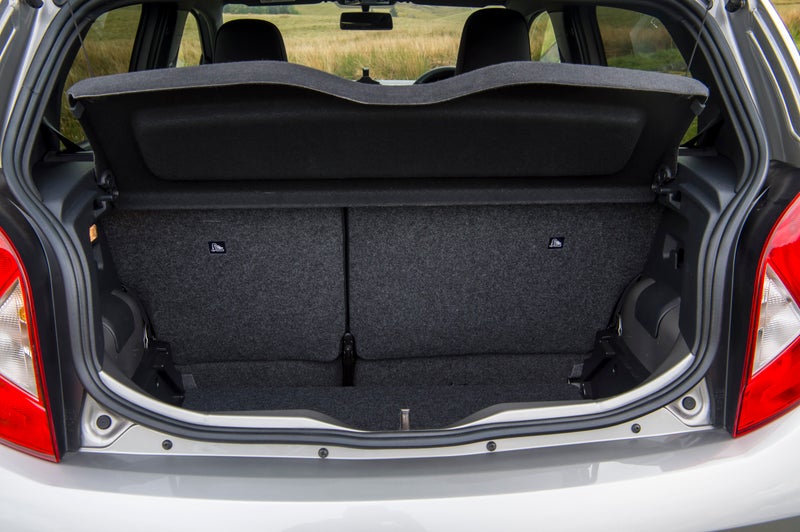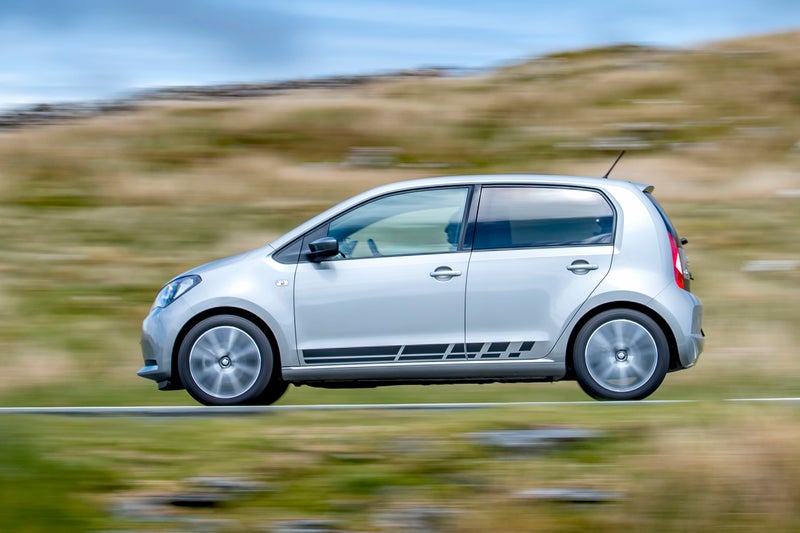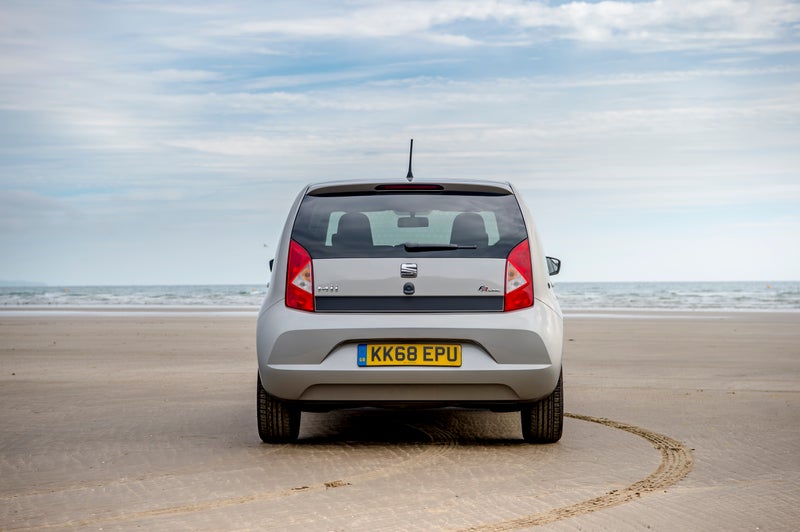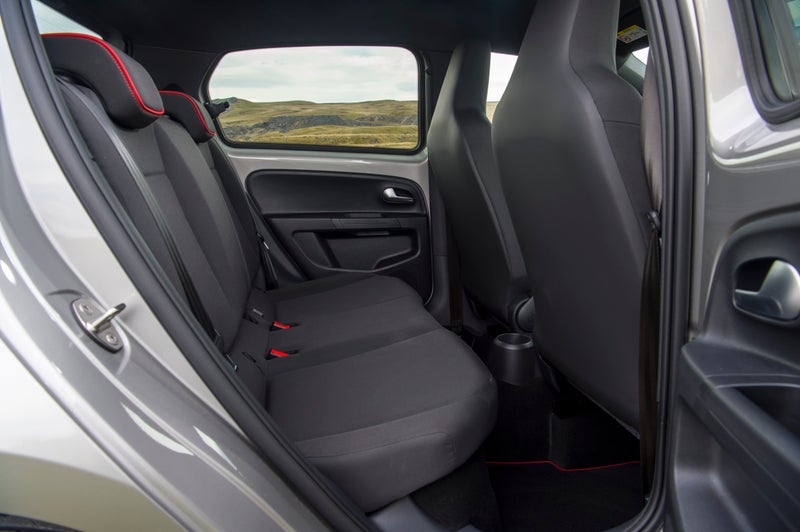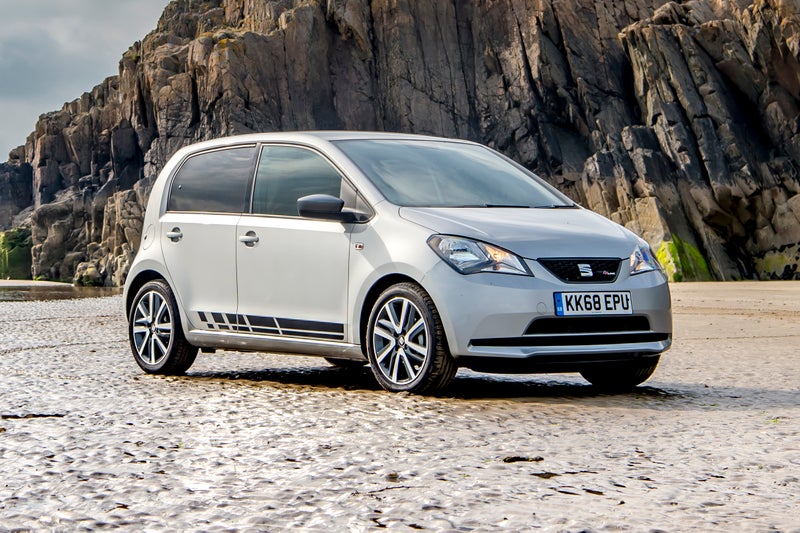 1/10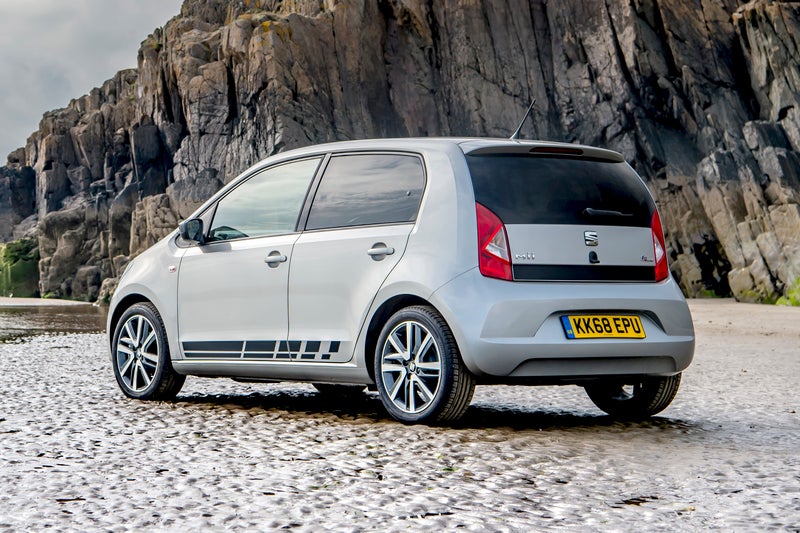 2/10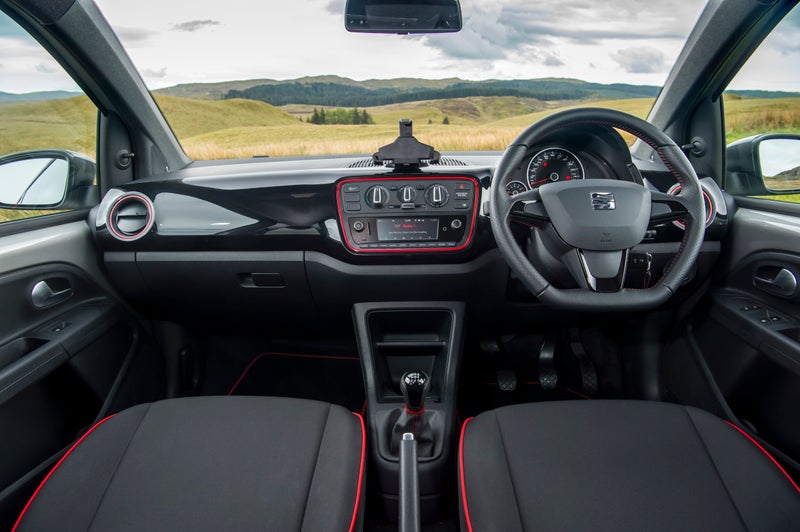 3/10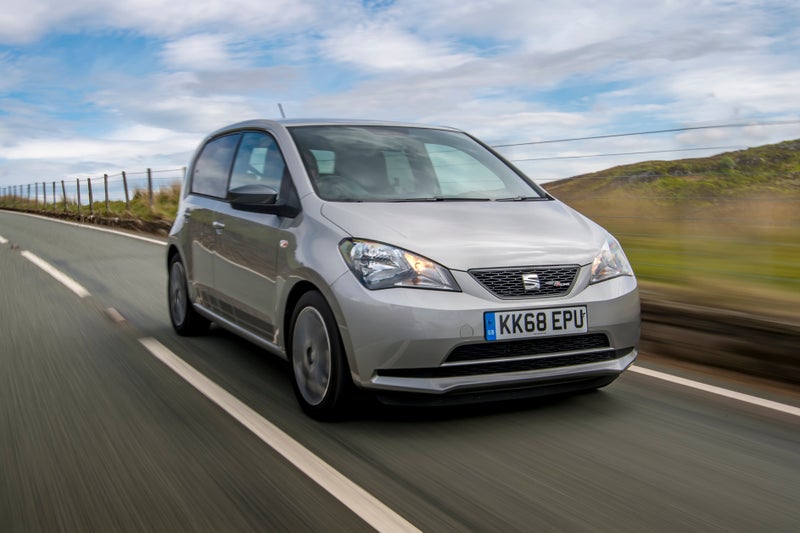 4/10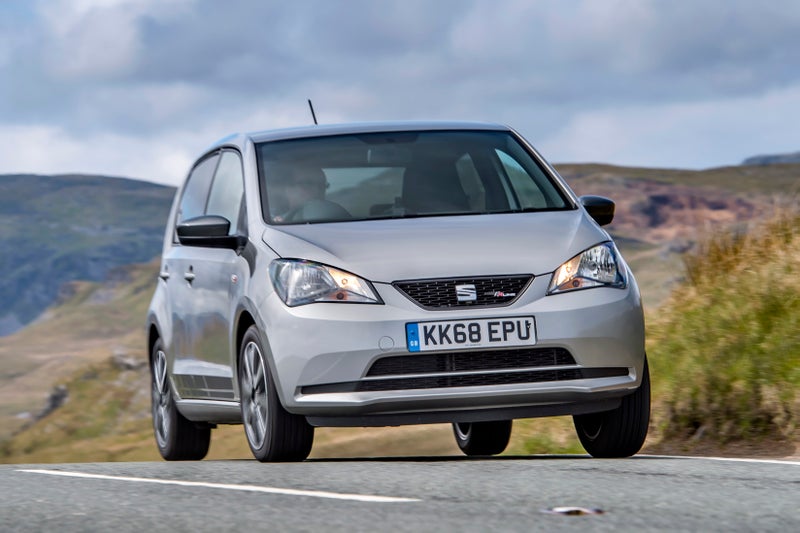 5/10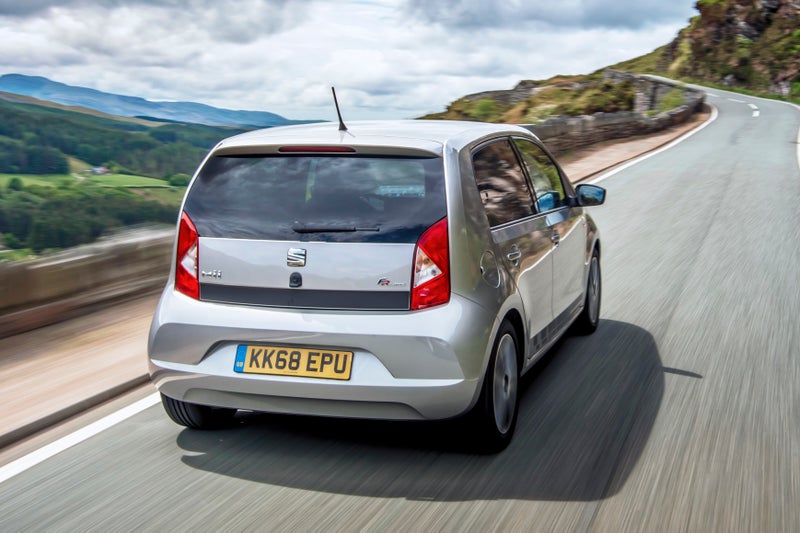 6/10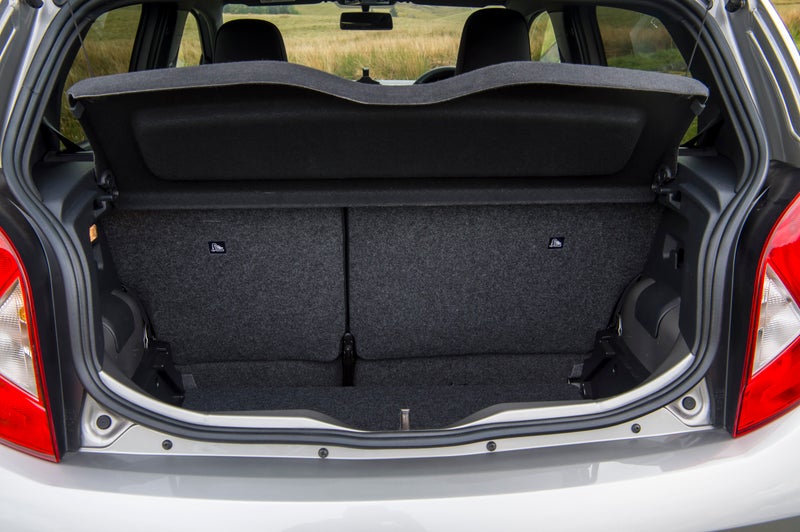 7/10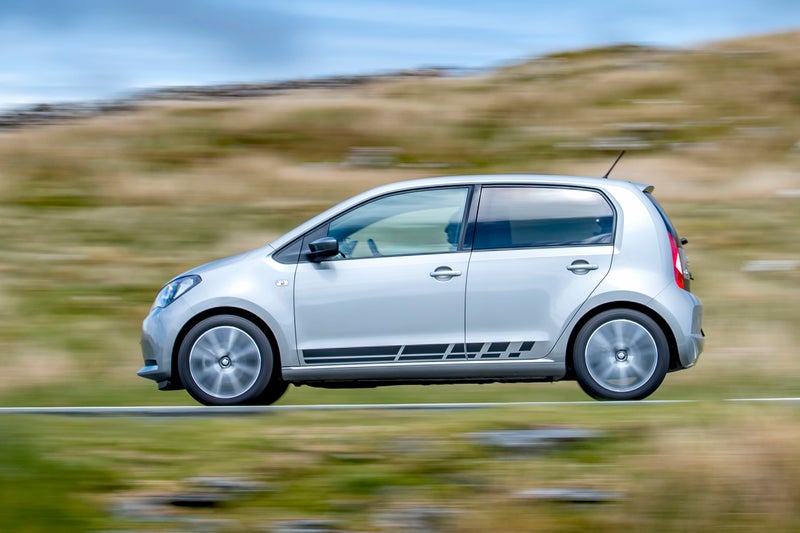 8/10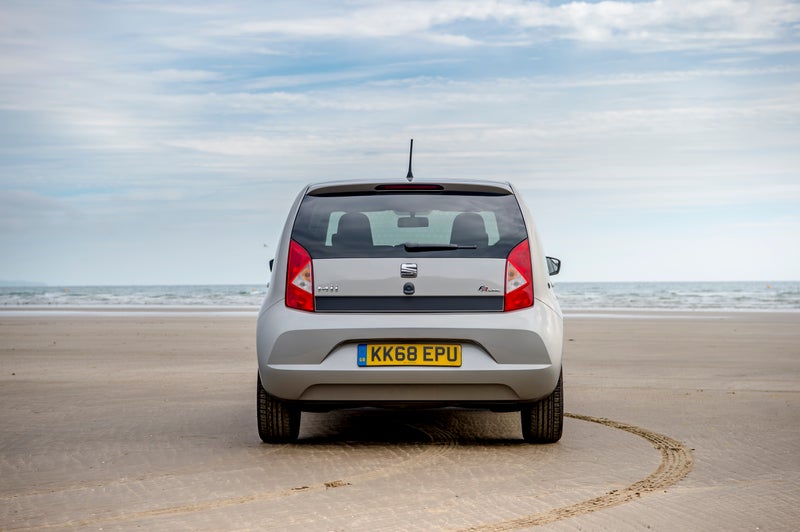 9/10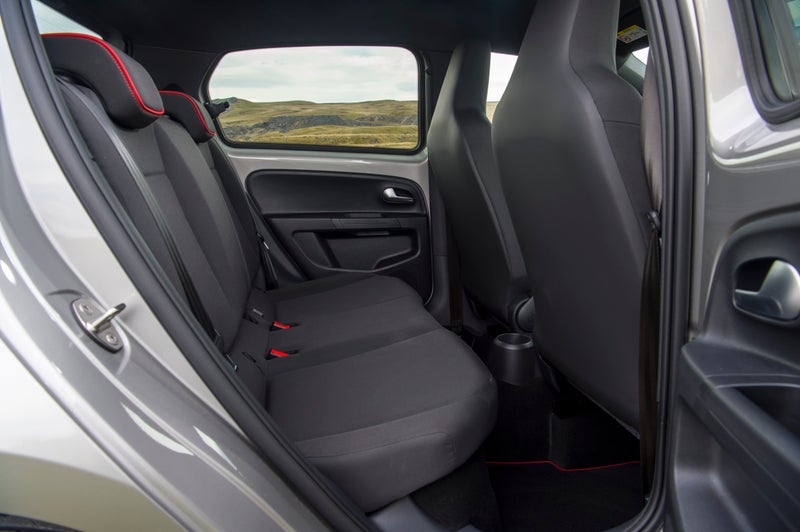 10/10
Launched in 2012

City car

Petrol
Launch year

2012

Body type

City car

Fuel type

Petrol

Written by
heycar editorial team

heycar rating
Small, classy - a sensible buy
Best bits
Feels a cut above the class standard in terms of quality
Fun to drive and comfortable too
Inexpensive to run, holds its value pretty well too
Not so great
Weak automatic option
Not available with the 90PS turbo engine you can get in the Volkswagen Up
Strict four seater only
Read by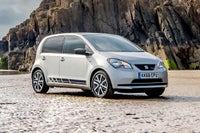 Overall verdict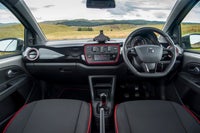 On the inside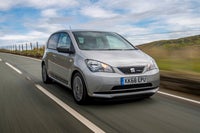 Driving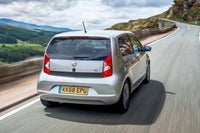 How much does it cost to run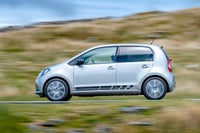 Prices, versions and specification
Overall verdict
"The basic design of the Mii is simple and sensible. It's as close to a squared-off box as you can get without it looking like a bus. At the rear that means a near-vertical tailgate, maximising interior space, with a long roofline and and short overhangs at each end."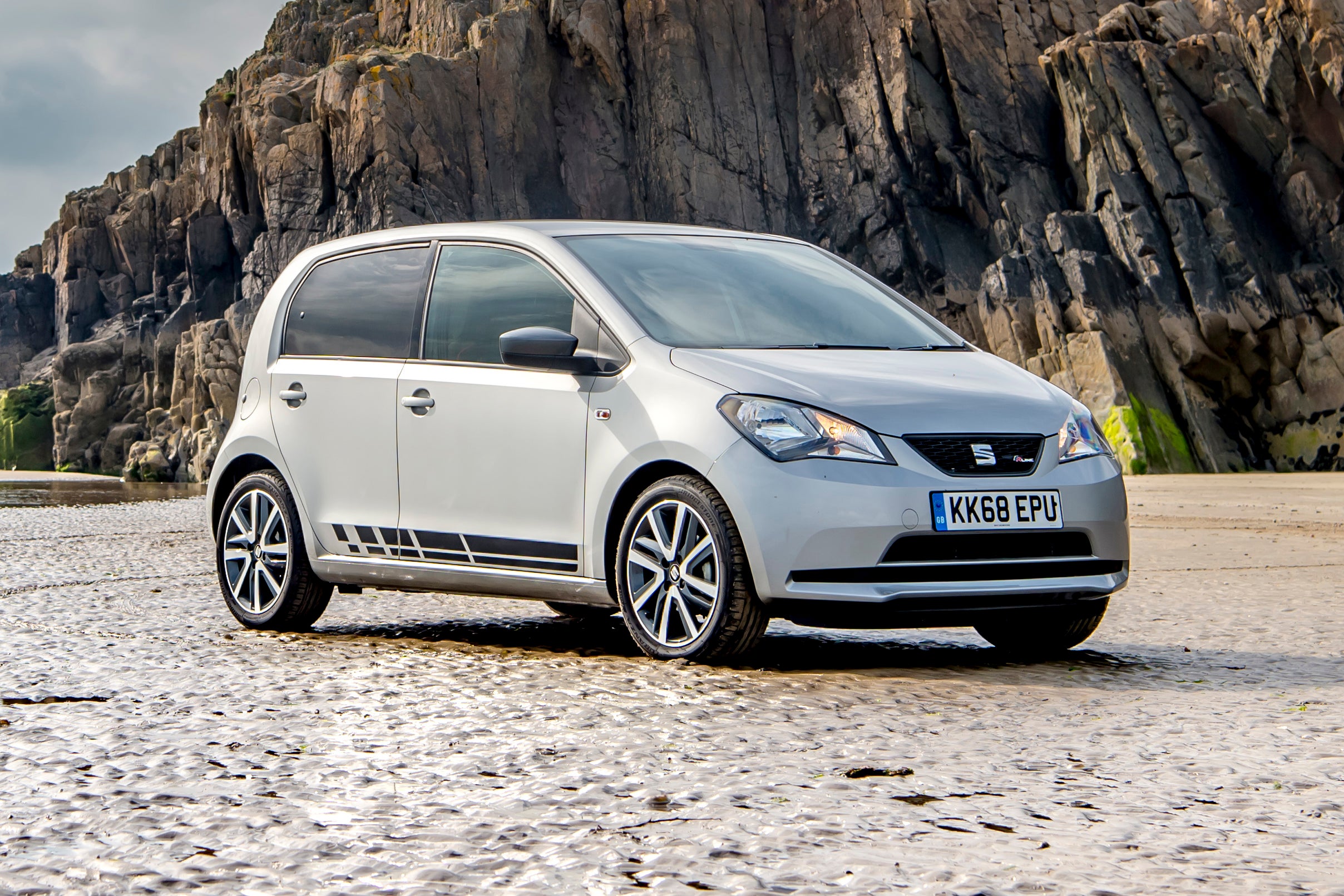 You might not remember it but SEAT has a little bit of history in the city car market. Stretching all the way back to the 1980s, the Spanish firm has had an offering in this sector, spinning its own take off an existing car from its parent manufacturer. And so it continues with the Mii, introduced in 2012 and bearing a striking similarity to the Skoda Citigo and, more importantly, the Volkswagen Up.
This triumvirate of small cars were designed to offer maximum cabin space and a grown-up feel while still being easy to drive and cheap to run.
The Mii shares its platform, mechanicals and interior with its sister cars, while the exterior silhouette is almost identical save for a few distinctive details. With three near-identical cars from different brands, the main things that distinguish them are price and specification, with the Volkswagen focussing on being semi-posh and the Skoda on value, the Mii went for the stylish approach.
Inside, the Mii keeps things simple and sensible. The windows are huge, letting in plenty of light and making the cabin feel airy, while the layout of the dashboard also emphasises the feeling of space. All the major controls are mounted centrally and high up by the driver, with a display screen sat on top.
The instruments are also clear and attractive, with a handy trip computer in the bottom of the speedometer. It's not luxurious, but what the Mii brings is a sense of quality, which avoids you feeling like you've simply bought the cheapest car you can afford.
The engine range is super-simple too. The basic Mii powerplant is a 1.0-litre three-cylinder unit, available in 60PS and 75PS forms. Both versions have the same 95Nm torque output, and while there isn't a great deal to choose between them, the little extra puff of the 75PS unit is worth seeking out - there's no penalty in terms of fuel consumption or emissions, so it makes sense to choose the stronger option. A five-speed manual gearbox is standard, with a straightforward, satisfying action when changing gears.
The rest of the driving experience is accomplished too, with a comfortable ride, light but direct steering and handling above the standard you'd expect from a car of this size and price. It's another area where the Mii's good breeding shows through.
The SEAT Mii is a very likeable car. It can do everything you could reasonably expect it to, and also never makes you feel like it's a compromise over choosing something bigger.
The petrol engined SEAT Mii may no longer be on sale, but if you're after the EV version, you need our SEAT Mii Electric (2020-) review.
Comfort and design
"It's an unwritten rule that because a car is small and inexpensive you have no right to be comfortable in it, which is, of course, complete nonsense. Thankfully the Mii has been designed from the beginning to accommodate actual adult humans, and doesn't force its occupants to make any compromises."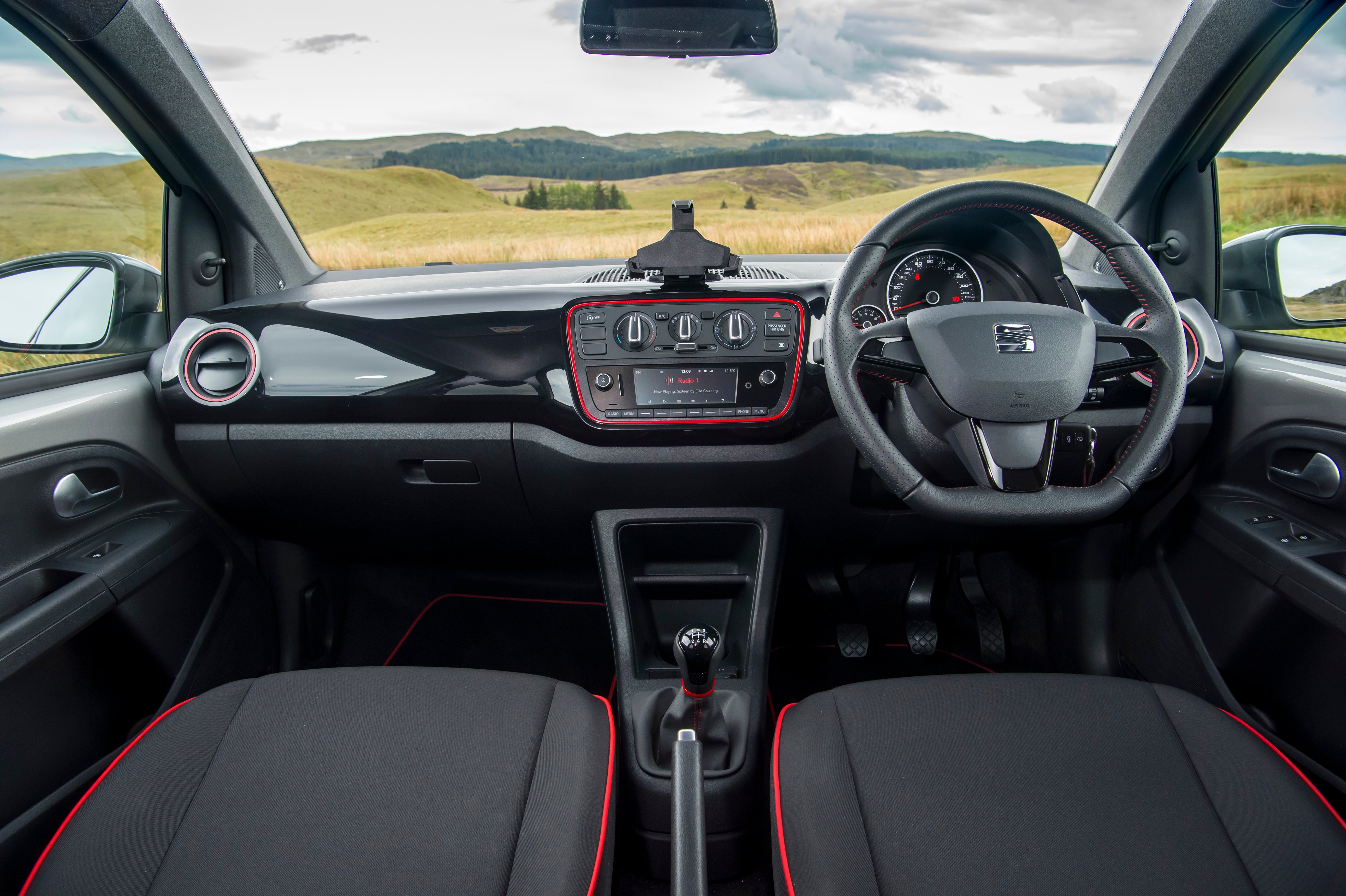 The driving position is excellent, with a good range of adjustment too. The squared-off exterior pays dividends here, creating a good view out all round, and the near-vertical rear window makes it easy to judge where the back of the car is when parking.
The layout of the cabin is attractively simple too, with all the major controls grouped neatly and high up on the dashboard where it's easy for driver and passenger to access them. The same goes for the instrument display too, which has a large central speedometer with the smaller secondary dials either side. You can get in and understand how it all works and where everything is within a matter of seconds, which is a testament to the quality of the design.
How snazzy the interior of the Mii is depends very much on what trim level you go for. The basic S model means the typical sea of grey plastic, but there are option packs with flashes of colour and SE models upwards get a coloured panel across the dashboard which is a pleasing addition.
Handling and ride quality
"It's understandable to have low expectations of a car in this class, but the Mii is proof that a low-cost car doesn't have to be lacking in any of the key areas."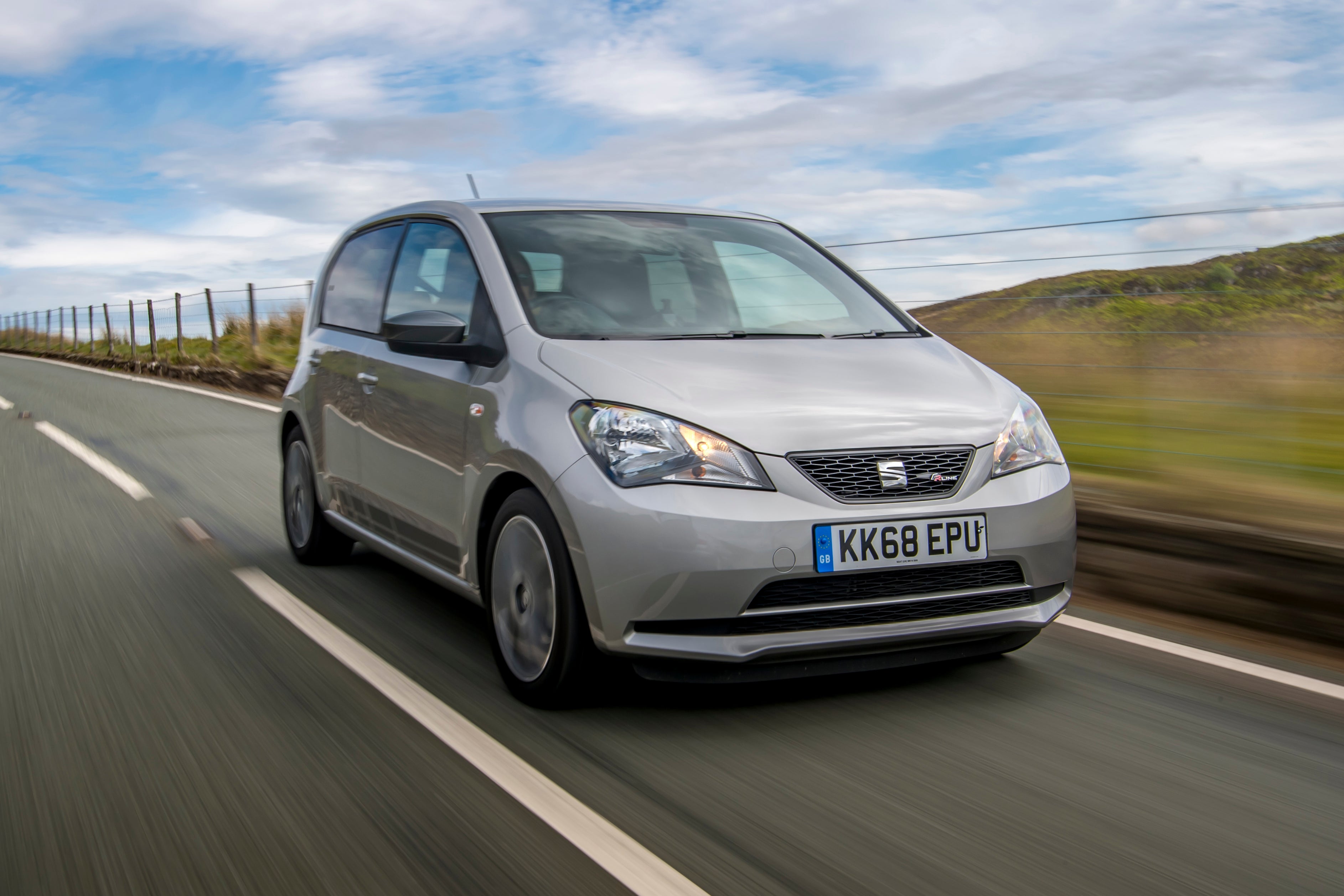 From the first few miles behind the wheel the Mii shows a mature quality. It's size means you're always aware that it's not a luxury saloon, but it never feels tinny, or overwhelmed by what modern roads can throw at it.
The steering feels a step above the class standard. It's light but not too light at all speeds, but more importantly it feels satisfyingly accurate, so you know exactly what the car is doing without having to think about it. Whether you're cruising on the motorway or hacking through a traffic jam, the Mii makes you feel like you have full control, which inspires confidence.
The ride quality is also impressively composed and refined. Again, it's not a limousine - it has a short wheelbase and so it can't hide everything from you - but it's amongst the best in the class, soaking up plenty of imperfections regardless of size and severity, which is a real bonus wherever you plan to drive it.
It's important to note that some models of Mii get stiffer sports suspension - the FR-Line in particular - which does impact on the ride quality a little, so unless you plan to treat it like a little hot hatch it would be best to avoid models fitted with this option.
Even more so because the regular Mii handles with composure and assurance, as well as a healthy slice of fun. The accuracy of the steering helps, and even with the softer of the two suspension setup, body roll is kept in check unless you're really pressing on and it's safe without being dull.
MPG and fuel costs
"Expect good things from the Mii in terms of running costs. Fuel consumption is declared by the old NEDC system, and depending on the model you can expect between 62mpg and 68mpg combined. In the real world you should expect to beat 50mpg without having to try too hard, although you can make this plummet further if you really try."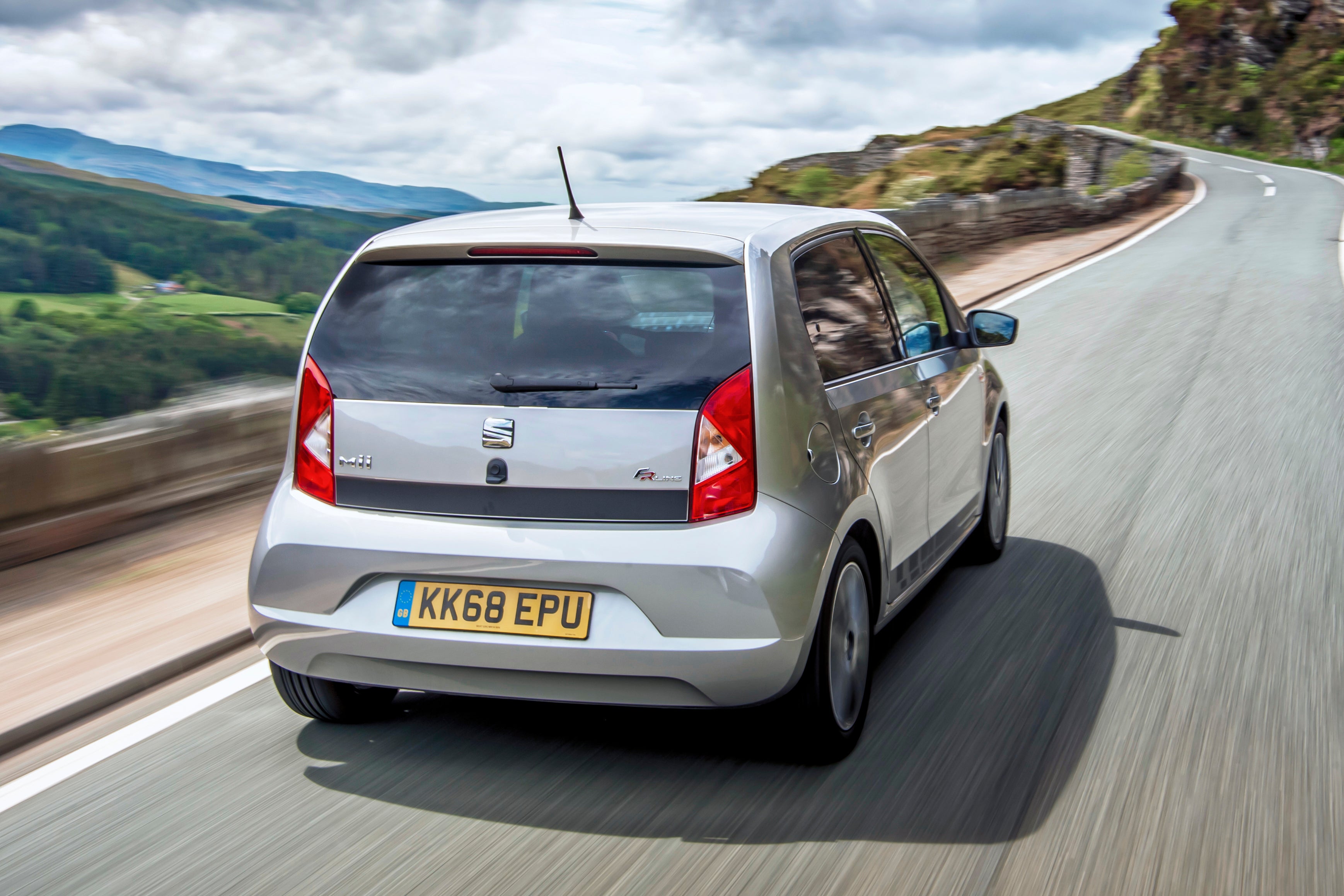 The unpleasant automated manual gearbox also costs a bit more in terms of fuel, which is another reason to avoid it altogether.
Early Ecomotive models had different suspension and stop/start for superior fuel economy, but once this model was dropped the system was included on all models so they could meet the same 68mpg combined figure.
How much should you be paying for a used Mii?
"With almost ten years of production there are plenty of used Miis on the market. The last of the petrol-powered versions were new in 2019, and there are plenty of examples still in the first flush of youth."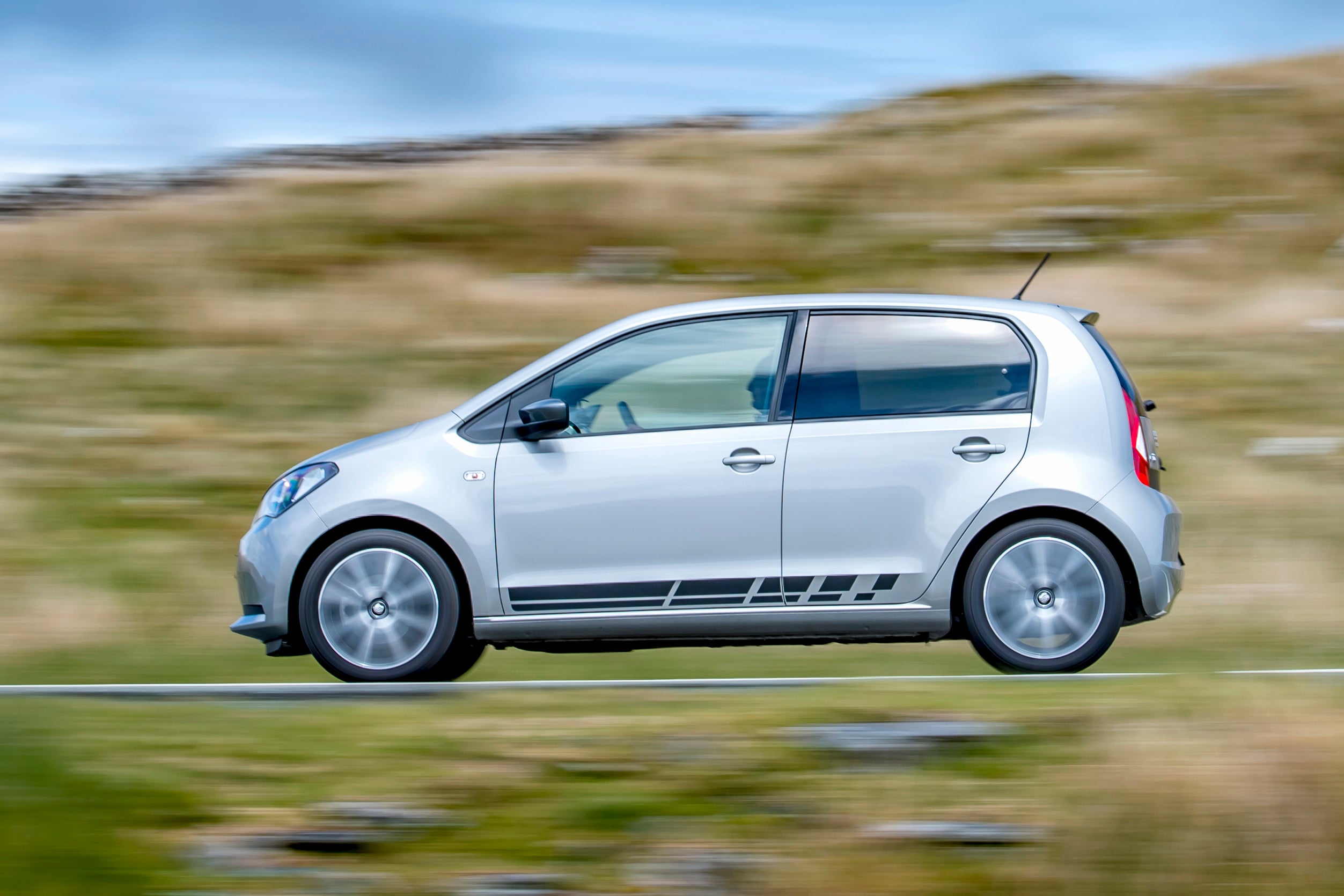 A quick search of the HeyCar classifieds turned up several 2019 examples, in high spec FR and Design trim with under 10,000 miles for £9000 or less, a big saving on the new price. It also turned up some slightly older examples with even fewer miles for a similar price.
With almost ten years of production there are plenty of used Miis on the market. The last of the petrol-powered versions were new in 2019, and there are plenty of examples still in the first flush of youth. A quick search turned up several 2019 examples, in high spec FR and Design trim with under 10,000 miles for £9000 or less, a big saving on the new price. It also turned up some slightly older examples with even fewer miles for a similar price.
At the other end of the scale, the earliest 2013 examples are now around the £4000 mark or below. In the classifieds we found a 2013 examples in Toca trim with 50,000 miles for £3800, and even an S-specification car from 2016 with just 12,000 miles for only £4750.
Ready to get your top quality SEAT Mii?
All cars come with a warranty
Selected dealers only
All quality checked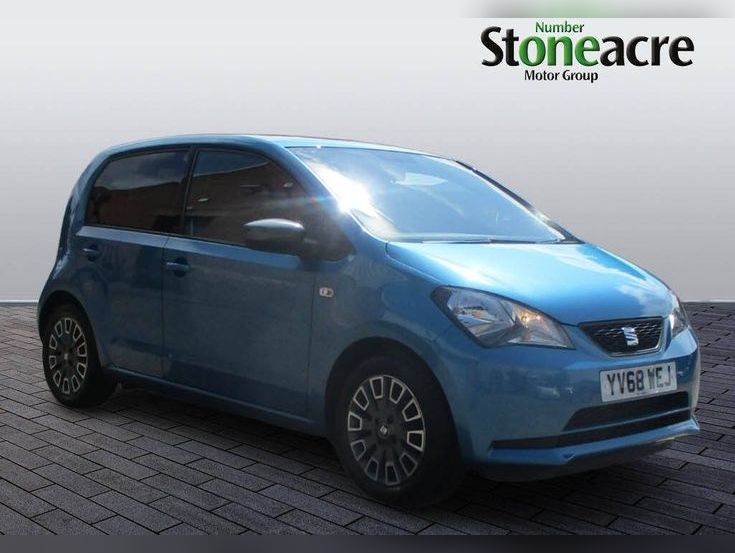 SEAT Mii
1.0 Design Mii [EZ] 5dr
Stoneacre Abarth, Fiat, MG, SEAT, Suzuki Doncaster

Yorkshire, DN24QP
PCP: £129.32/mo
Representative example: Contract Length: 36 months, 35 Monthly Payments: £129.32, Customer Deposit: £1,199.00, Total Deposit: £1,199.25, Optional Final Payment: £3,295.00, Total Charge For Credit: £1,025.45, Total Amount Payable: £9,020.45, Representative APR: 6.9%, Interest Rate (Fixed): 6.86%, Excess Mileage Charge: 3.6ppm, Mileage Per Annum: 10,000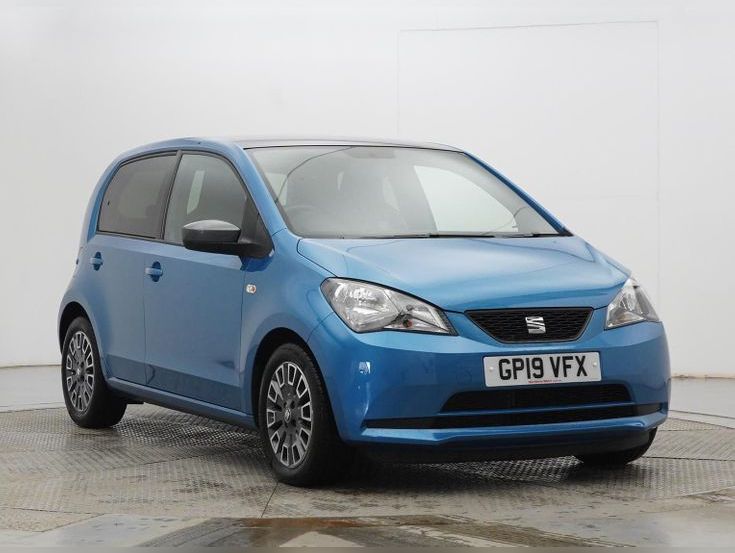 SEAT Mii
1.0 Design Mii [EZ] 5dr
Volkswagen Financial Services

Kincardineshire, AB123AR
PCP: £204.63/mo
Representative example: Contract Length: 36 months, 35 Monthly Payments: £204.63, Customer Deposit: £1,627.00, Total Deposit: £1,627.50, Optional Final Payment: £3,340.00, Total Charge For Credit: £1,279.55, Total Amount Payable: £12,129.55, Representative APR: 6.9%, Interest Rate (Fixed): 6.86%, Excess Mileage Charge: 3.6ppm, Mileage Per Annum: 10,000
Is the SEAT Mii right for you?
As is the way with almost every city car, the key factors determining if the Mii can fit in your life are the amount of space inside and the frequency of long journeys.
As a first car it is a very appealing prospect if it falls within budget, and could even past muster as a small family car. The Mii is capable of long motorway journeys, but it's not something you would want to do on a regular basis, just because the engine needs to be worked relatively hard to keep up.
The Mii compares favourably with its key rivals, although the Skoda Citigo tends to be a little bit cheaper and the Volkswagen Up has that stronger image, without having to pay much more either. If you need more space from your city car then the Hyundai i10 is probably your best bet.
What's the best Mii model to choose?
There's quite a few Mii models to choose from, but with only two engine options there isn't much to think about there. The 60PS version is fine, but if you can get a 75PS model for similar money it makes life a little easier out of town. Skip the automatic gearbox if you can, as it suffers from yawning gearshifts that make it feel slower than it really is.
Skip the basic S trim as it is pretty short on equipment, and go for the Ecomotive or SE. Both have air con, remote locking and electric front windows as a minimum, while the SE gets some nice interior bits too. It's also worth looking at the multitude of special editions that came out later in its life. Toca and I-TECH models get the touchscreen system as standard, while the Mii by Mango came in special colours and had fancy interior trim.
What other cars are similar to the SEAT Mii?
The Skoda Citigo and Volkswagen Up are about as similar as you can get, sharing the same interior and exterior, many of the same engine options and - unsurprisingly - drive in a similar way. When buying used it's worth considering all three and choosing the best car within your budget.
The Peugeot 108, Citroen C1 and Toyota Aygo triplets are all worth considering too, as they offer a similar low-cost but big value approach. They should cost a little less than the equivalent SEAT too. Another favourite in the city car sector is the Hyundai i10, which isn't quite as nice to drive but is more spacious inside and is well-built. Similarly reliable is the Kia Picanto.
Quality and finish
When buying a cheap car you can expect it to be a bit short on equipment and lacking in quality, but the Mii proves that doesn't have to be the case. Sure, plump for the basic S model and you're not overwhelmed with gadgets and luxuries, but the bare quality of the car still shines through.
Some of the plastics may be hard but they feel tough rather than cheap, and the way the switches operate with a reassuring solidity gives off strong vibes that this is a quality product. The same goes for the seat coverings, regardless of trim level, reinforcing the feeling that the Mii is built to last.
As you'd expect things get a bit nicer further up the range. In SE models you get leather on the steering wheel and gearlever, smarter seat fabrics and a coloured panel on the dashboard, while Sport models get their own versions of the seat fabric and dash panel. Later models like the Mii by Mango take this even further, with Alcantara (a synthetic suede) trim and bespoke colours. Unlike many rivals, you can actually make the Mii feel pretty posh inside which is definitely a good thing.
Infotainment
The infotainment in the Mii depends very much on what trim level you go for, but also the age of the car, as SEAT changed the provision towards the end production. Initially S models came with a basic FM/AM radio and CD player as standard, while SE Tech models and upwards (and the S as an option) had the SEAT Portable System.
This was a separate screen that fixed to the top of the dash and provided Bluetooth for streaming and phone calls, satellite navigation and a trip computer. It was a good system, although the fact that it was removable meant it wasn't as secure as a built-in system.
Later models ditched this idea for integrated Bluetooth, a phone cradle and a dedicated DriveMii app, offering much the same features and more but direct from your smartphone. Of the two, the later system is preferable, as apart from anything it will benefit from regular updates and the ease of use. If you go for an earlier model make sure the seller includes the Portable System if it was originally fitted.
Space and practicality
The SEAT Mii manages to disguise its box-like profile pretty well from the outside, and with that magic trick successfully pulled off you can reap the benefits when you climb aboard. It's almost a shock to discover how spacious it is in the front - tall drivers who might not have relished the idea of looking like Noddy can breathe easily.
Any size of driver can get comfortable behind the wheel, even though the steering only adjusts for reach, with plenty of head and legroom. Shoulder room is decent too, despite this being a relatively narrow car. The feeling of space is helped by the slim dashboard and plenty of light entering the cabin.
There's not quite so much space in the rear, but it's better than some of the competition. The rear seats are mounted a little higher than those in the front, so there's a little less headroom, while legroom is understandably less plentiful. Still, there's enough space here to accommodate willing adults for shorter journeys, and for most sizes of child you shouldn't have any problems.
Five-door models make access to the rear a good deal easier, although as long as you're reasonably able-bodied getting into the back of the three-door shouldn't be too difficult. It is worth bearing in mind however that the Mii is a strict four-seater, with a rear bench designed for two and a pair of seatbelts rather than three, which may rule it out for some buyers.
Boot space for the Mii is also impressive, with 251 litres on offer - a solitary litre fewer than the Hyundai i10 and more than the Twingo and Toyota Aygo. Drop the rear seats and this can be expanded to a minivan-like 959 litres, and there's an adjustable boot floor too so you can stash more valuable items out of site.
There's a useful amount of storage space in the cabin too, including decently-sized door bins that can hold a 1-litre bottle, a cubby in front of the gearlever - with an insert designed to hold a smartphone if you wish - plus a larger than average glovebox all make it easier to live with.
All Miis are fitted with a tyre repair kit as standard, and a spare wheel of any variety is not available as an option.
Engines and gearboxes
There's not much to choose from when it comes to engines and gearboxes. You get a 1.0-litre, three-cylinder petrol engine regardless - all you get to choose from is whether it has 60PS or 75PS. There's not a huge amount between the two, with identical claimed combined fuel consumption and CO2 emissions whichever version you choose.
The 60PS unit is fine, and can still cut it on the motorway, but if you can stretch to a 75PS version it's worth it if only to make life a little easier - it can hold a higher speed more comfortably and is a little quicker in acceleration terms too.
Sadly the Mii is not available with the 90PS turbocharged engine that you can get in the Volkswagen Up, which brings a whole other level of performance while still keeping fuel consumption low. The Mii is getting a second life as an electric car, petrol versions were discontinued so it is now electric-only. Read our dedicated SEAT Mii Electric review for more info.
Like many of its rivals, the Mii's engine options are three cylinder, and while that means a fraction more noise than four cylinder offerings it's actually a more pleasant car to drive as a result. The three-cylinder unit spins happily away up front, will cruise with reasonable quiet and refinement yet is happy to be revved to the stars if you feel so inclined.
As for gearboxes, the standard five-speed manual is all you'll need. It has well-chosen ratios so it's easy to get up to speed yet can cruise comfortably on the motorway. The automatic is actually an electrically-operated manual, and while that sounds like a good idea it actually spoils the driving experience - so much so it was binned off before production stopped.
Refinement and noise levels
Even within the limited expectations of a car this small, the Mii is remarkably impressive in the level of refinement it delivers. The solid build certainly helps - you're in no doubt this is a car that is well-constructed from decent materials - and although the three cylinder engine will be busy most of the time, you get a pleasing thrum coming through rather than an excessive amount of noise.
The three cylinder arrangement also helps to cut down on vibrations too, even if your ears might tell you that there's a tuneful band going at it under the bonnet. Because they are mechanically identical too, there's no noise difference with the 60PS over the 75PS version, other than you might not have to work the more powerful one quite so hard.
At low to medium speeds noise from elsewhere is limited too. Small wheels mean skinny tyres so tyre noise is reasonably low on most surfaces, while wind noise isn't an issue. At higher speeds the latter starts to make itself known, but not unreasonably so. You can take on a lengthy motorway journey without having to stop frequently to give your ears a break.
Safety equipment
The SEAT Mii has two ratings from Euro NCAP - one from when the car was first introduced in 2011, and again in 2019 when it was relaunched as a pure electric model. It's also important to note that the Mii itself was not tested, but the Volkswagen Up instead. Euro NCAP looked at the similarities in design and equipment and decided a separate test was not required.
In the 2011 test the Mii scored an impressive five stars. It achieved 89 per cent for adult protection and 80 per cent for child protection, and although pedestrian mitigation was quite low at 46 per cent - a result of being such a short car - it managed a high 86 per cent for safety assist. Standard equipment includes front and side airbags, seat belt pretensioners and load limiters and Isofix child seat mounting points, hill hold assist and tyre pressure monitoring.
Initially Mii models were not fitted with ESC as standard, but it was available as an option that also include City Safety Assist, but this was changed later in the car's life so ESC was standard with City Safety Assist the sole option. If you are looking at a used car check the specification carefully to see if your car is the right age for standard ESC or it has been fitted from the options list.
Insurance groups and costs
Thanks to the strong safety performance and equipment, the Mii manages to squeeze down into seriously low car insurance groups. Most models drop comfortably into group 2E, while the most extravagant FR Line model with the more powerful engine is still only 4E. That means manageable premiums (probably) if you're a new driver - it's definitely one of the best choices for a first timer because of this. Older and more experienced drivers can enjoy insuring their Mii for peanuts alongside the miserly fuel bills.
VED car tax
The Mii is another victim of the endless VED tinkering that presumably gives someone in government a job to do while making choosing a car a complete headache for the rest of us.
As with many small cars that hovered around the magic 100g/km mark, buy the right specification and the right age and you can enjoy very low or zero VED. Pre-April 2017 60PS Miis qualify for zero road tax, while the more powerful 75PS version is still only £20. April 2017 and on cars automatically jump to £150 a year, regardless of whether you go for the 60PS or 75PS engine.
Trim levels and standard equipment
From the original model range we would suggest passing over the S model. It has the basics but nothing more, and is less attractive to buyers as a result. The ideal starting point is either the Ecomotive or SE models, both of which get air con, electric front windows and remote central locking, with the SE also getting a leather steering wheel and gear-knob, smarter interior trim and alloy wheels.
Of the models and special editions introduced later on, the Toca and the I-TECH that replaced it are recommended because they add the SEAT Portable System as standard. For the full luxury experience (kind of), the Mii by Mango is stylish and packed with tasty equipment.
Learn more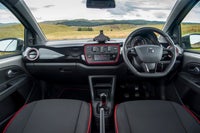 On the inside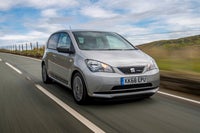 Driving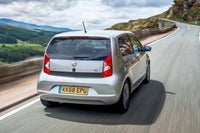 How much does it cost to run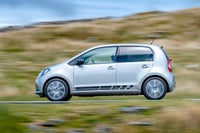 Prices, versions and specification
Reviews of similar cars
Quality checked, all cars less than 8 years old and warranty included
Looking for other SEAT cars?
Quality checked, all cars less than 8 years old and warranty included
Keep me updated by email with the latest advice, news and offers from heycar
By submitting, you agree to our
privacy policy
.
Popular models
Similar models