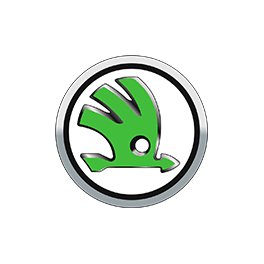 Skoda Fabia Review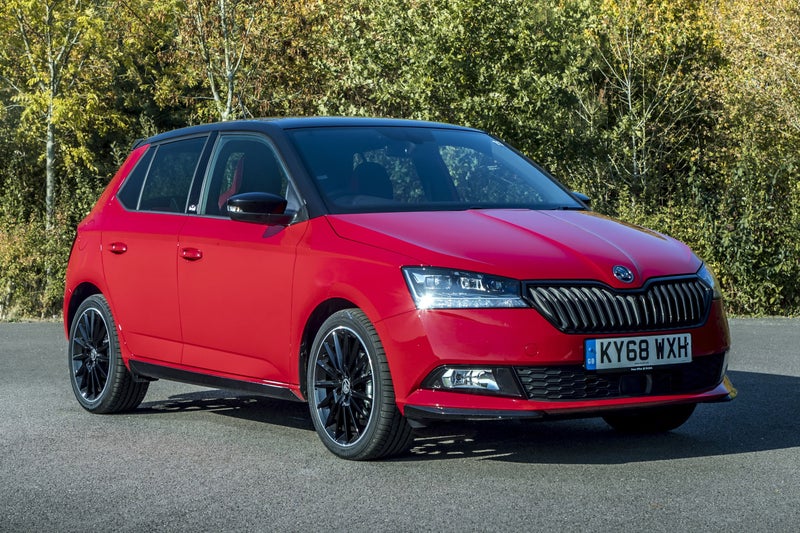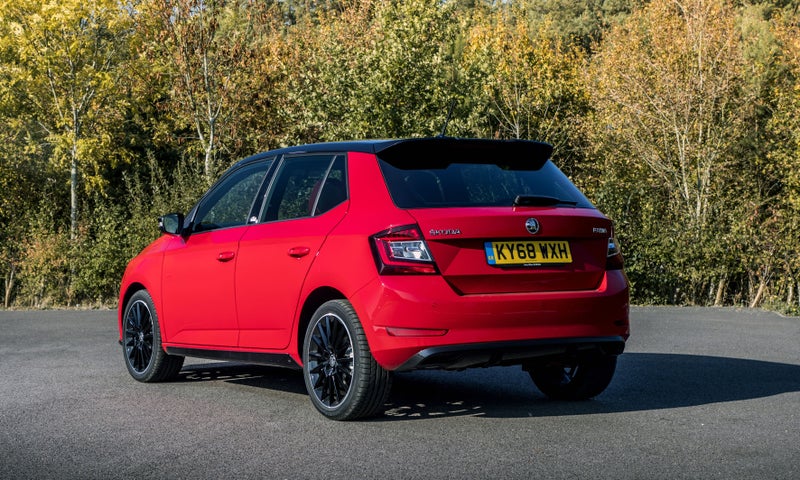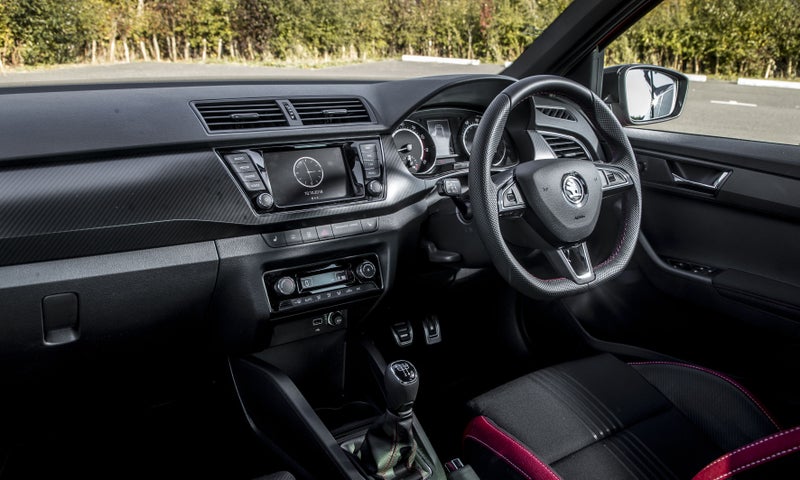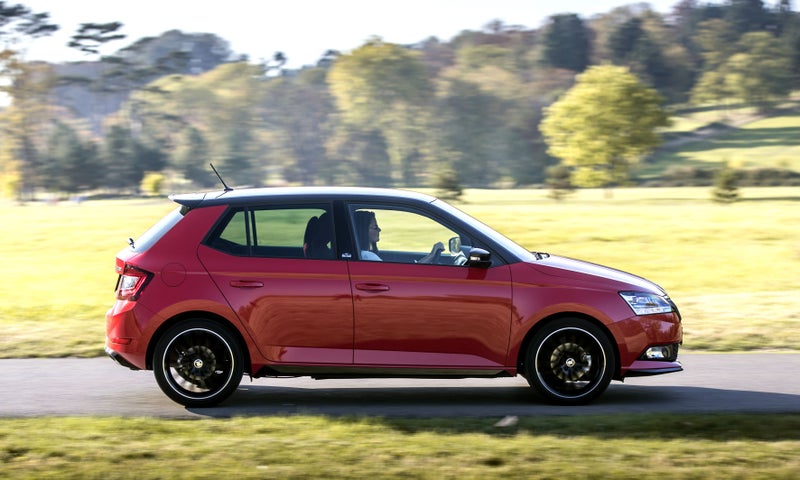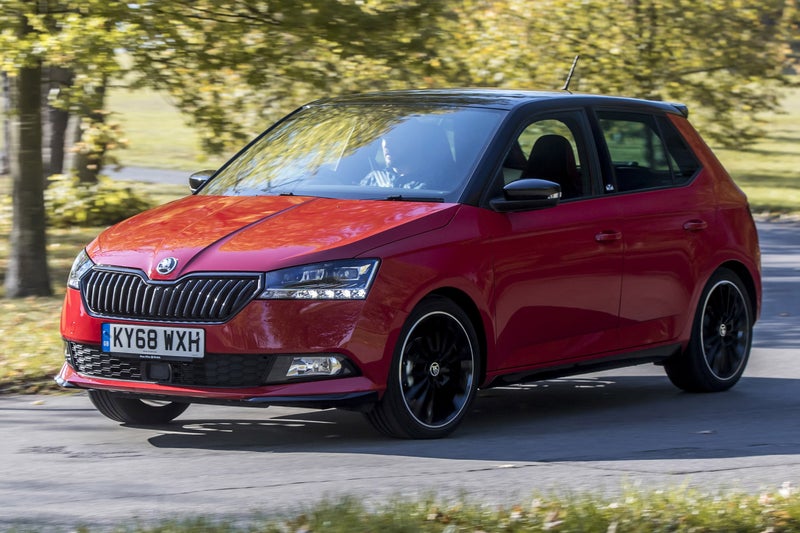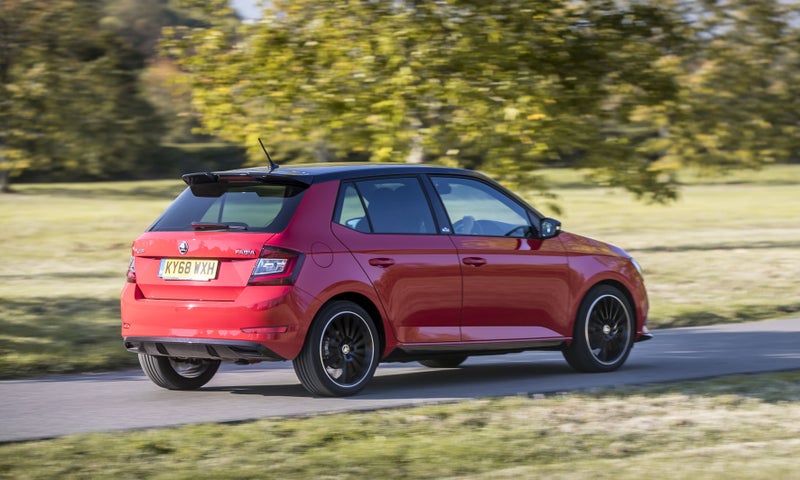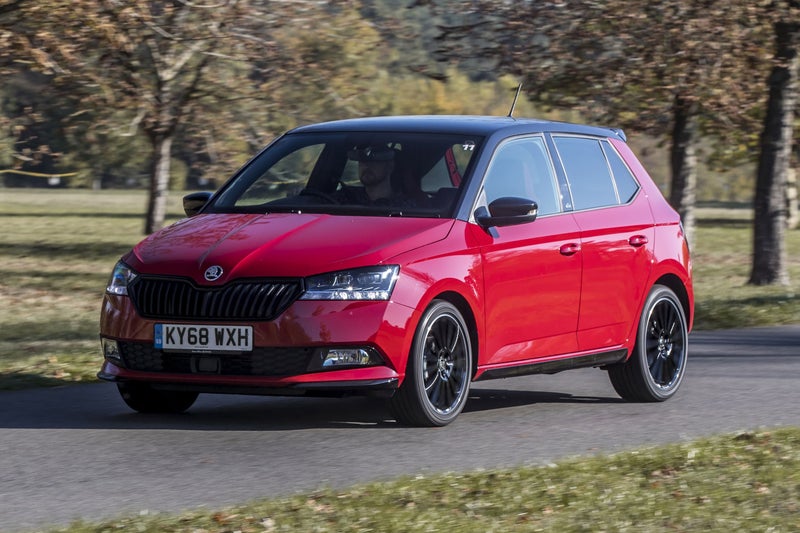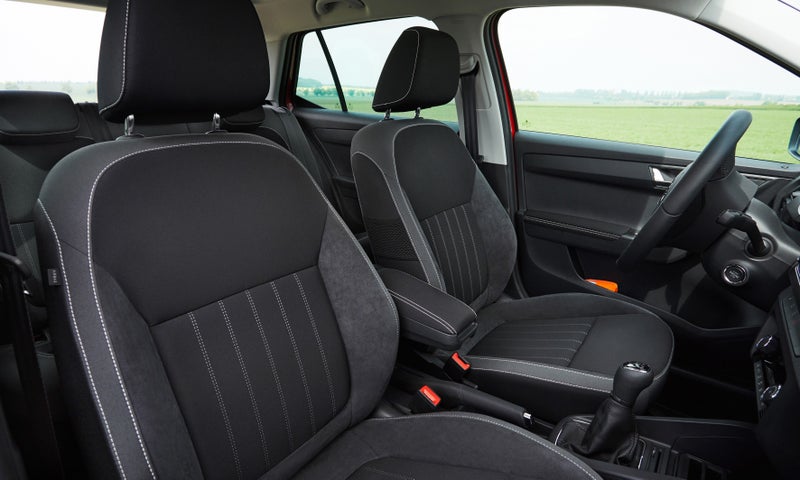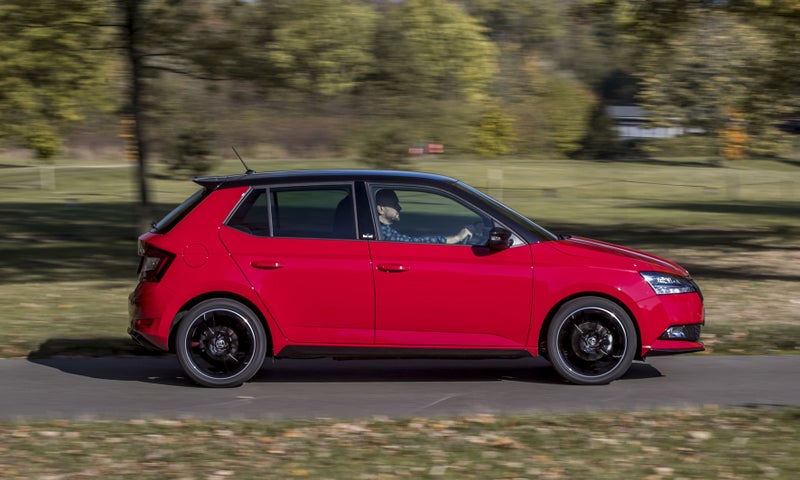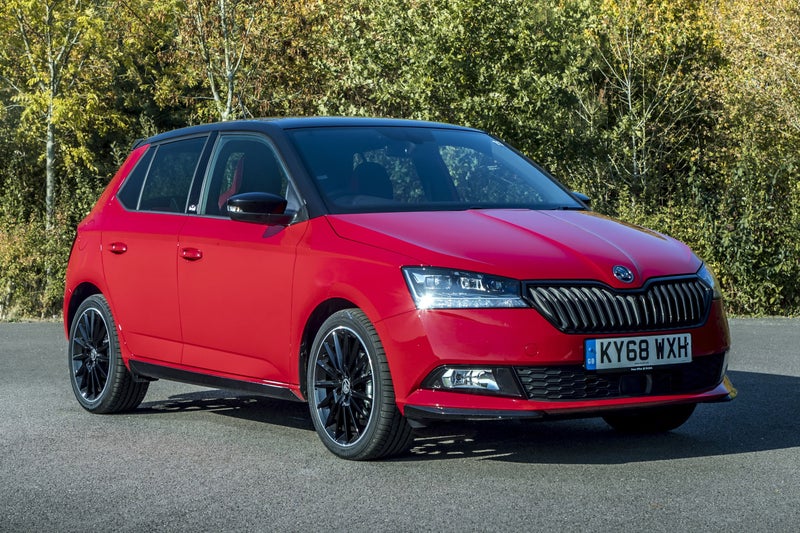 1/10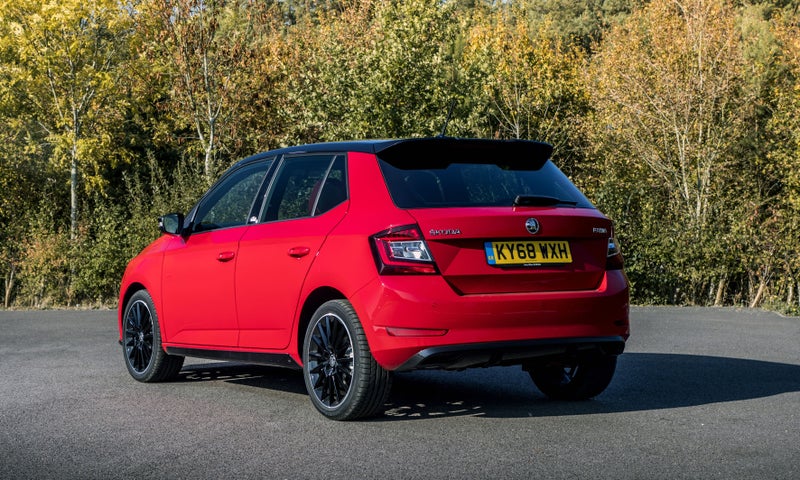 2/10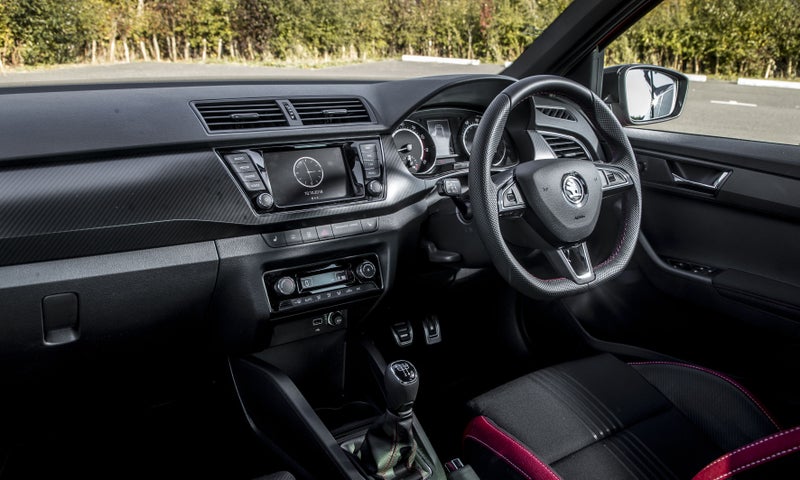 3/10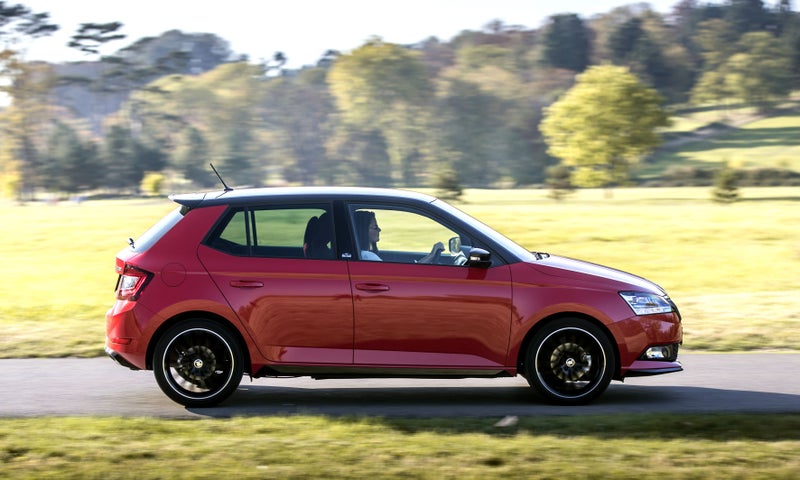 4/10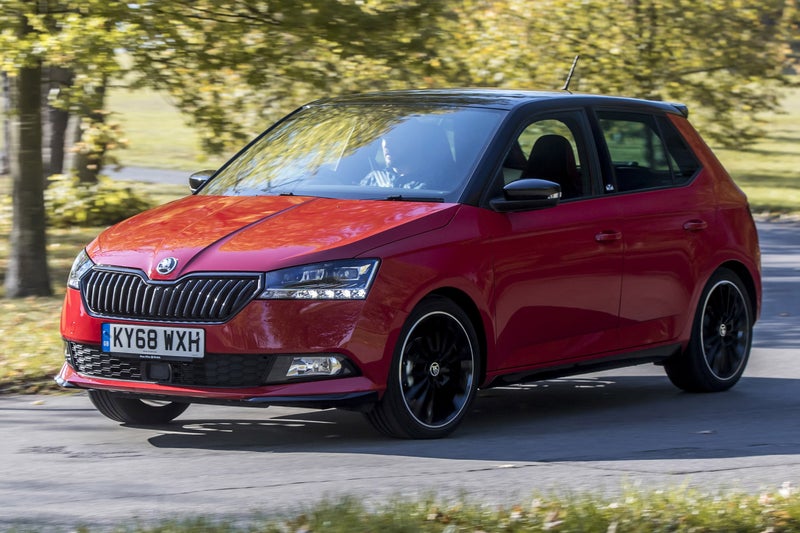 5/10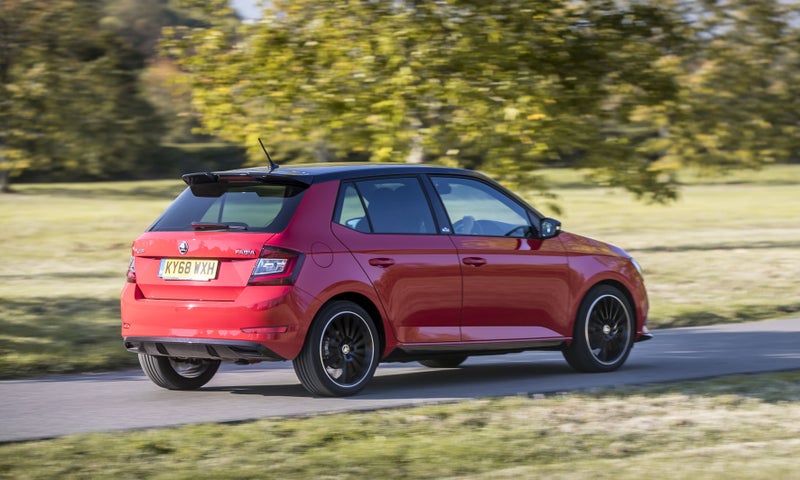 6/10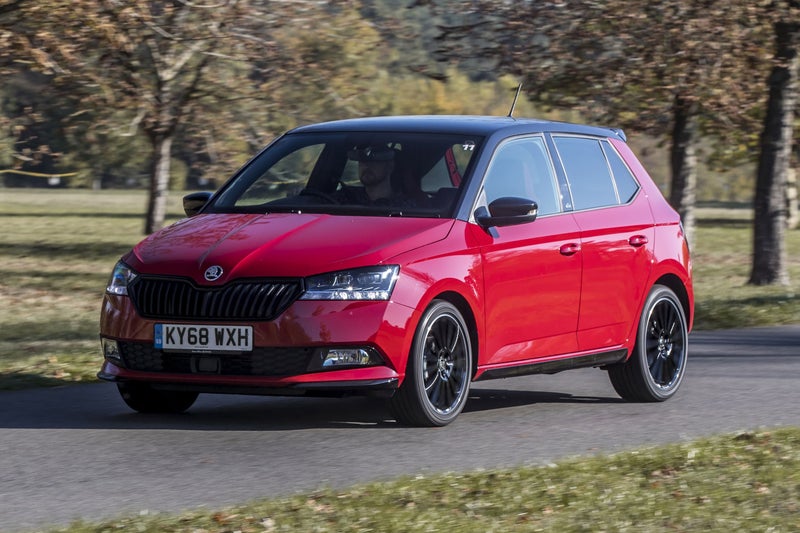 7/10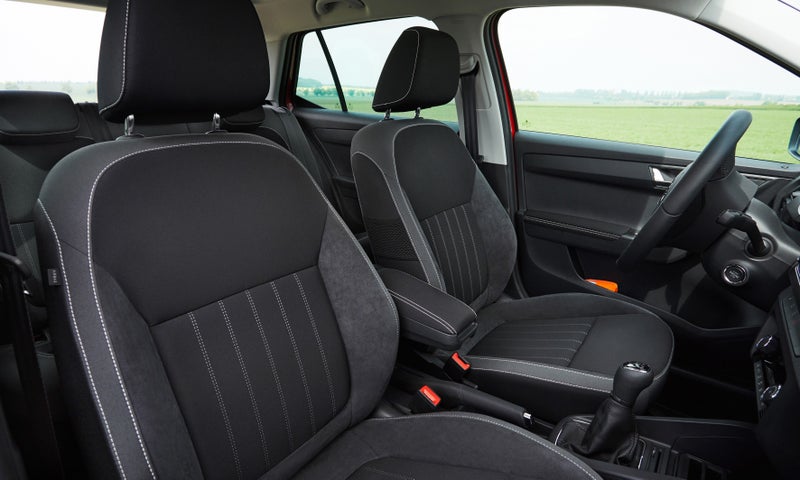 8/10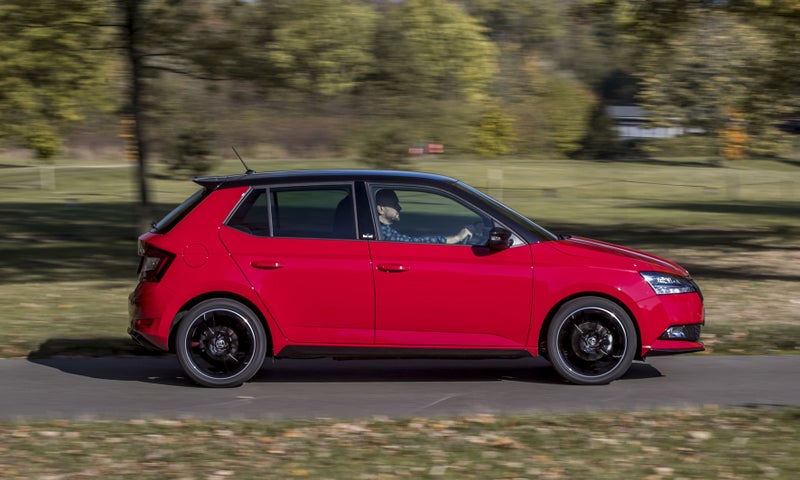 9/10
10/10
Launched in 2015

Small hatch

Petrol, Diesel
Launch year

2015

Body type

Small hatch

Fuel type

Petrol, Diesel

Written by
heycar editorial team

heycar rating
Clever, refined for its size
Best bits
Excellent quality
Big boot
Comfortable to drive
Not so great
Short on driving excitement
Limited engine choice
Sparse kit on base model
Skoda Fabia cars for sale on heycar
637
Number of cars available
£6K - £20K
Price bracket of these cars
Colours available on heycar
Read by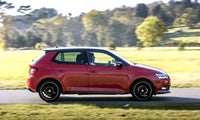 Overall verdict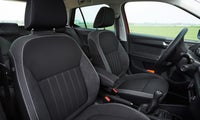 On the inside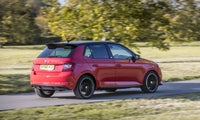 Driving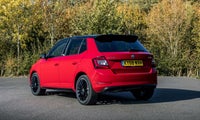 How much does it cost to run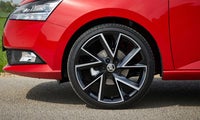 Prices, versions and specification
Overall verdict on the Skoda Fabia
"The Fabia hatchback is attractively  priced, cost effective to run, comfortable and practical and gets an added sprinkling of upmarket appeal thanks to new Skoda family styling and extra technology, including standard DAB radio and Bluetooth."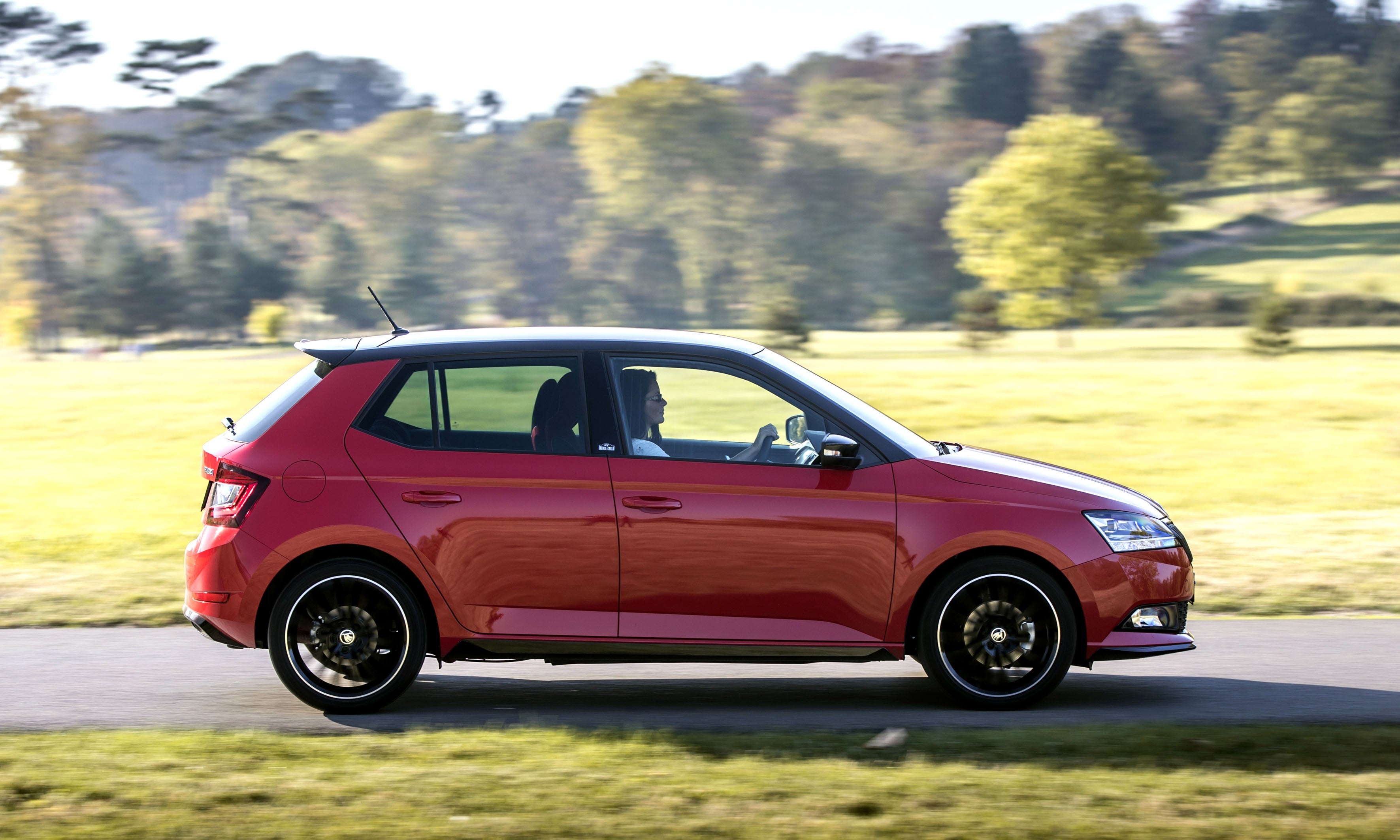 The Fabia has been part of the Skoda line-up since 2000 and the reason that it's stuck around for so long is simple - it's very, very good – although, that being said, a new one arrives imminantley. This is the Mk3 model, which builds on those values that have put it top of many buyers' shortlists. Key to that is how Skoda has concentrated on designing and building a small car its own way - without any pretensions.
It's an easy car to live with, packed with clever touches that leave you wondering: "why no-one has done that before?" Features like the large bottle holders in the door pockets and centre console, parking ticket holder on the windscreen and even the ice scraper hidden in the fuel filler flap that's a trademark of the company. Small touches that make a big difference to your ownership experience.
It comes with a 1.0-litre petrol engine, following the facelift of 2018, with a 1.4-litre diesel briefly available from 2015-2018. The peppy 1.0-litre TSI engine comes with 90, 95 or 110 bhp, depending on the version you choose. What you won't find in this generation of Fabia is a vRS model. This hot hatch variant used to be a halo model in the range. But, Fabia has grown up and got sensible, so a 1.0-litre engine is as good as it gets. Thankfully, it's a cracker.
Whichever you go for, the Fabia hatch is very comfortable and does a superb job of soaking up lumps and bumps in the road - it gives a comfortable drive. It's not as rewarding to drive as, say, a Fiesta, Granted, with less 'go kart' feel, but Skoda has chosen comfort and quiet over an overtly sportier experience. Still, it deals with twists, turns, motorway and towns in its stride and never misses a beat.
The Fabia hatchback is practical, too. The boot is a good size at 330 litres, which is notably ahead of rivals like the Ford Fiesta and Vauxhall Corsa. There's even space in the back for two adults to sit in reasonable comfort – though children will be more at home here. If you have a child car seat, there are also two ISOFIX mounting points in the rear as standard.
Up front there's a neat dashboard with logical controls and clear dials, with upmarket details such as a touchscreen system on offer. That said, despite more technology being available, the Fabia does lag a little when it comes to materials, with no plush, soft-touch plastics like you'd see on many rival models including the Volkswagen Polo. The Fabia is also one of the few small cars around that still comes as an estate - the Skoda Fabia Estate.
Comfort and design: Skoda Fabia interior
"There's plenty of headroom for the driver and front passenger, thanks to the Fabia hatch's high roof line. It makes it an ideal choice for taller drivers, or people with minor mobility issues. You'll also find that the seat can be moved for height in all but S trim to get you quite low in the cabin for taller occupants or raised up to give a good view if you're shorter."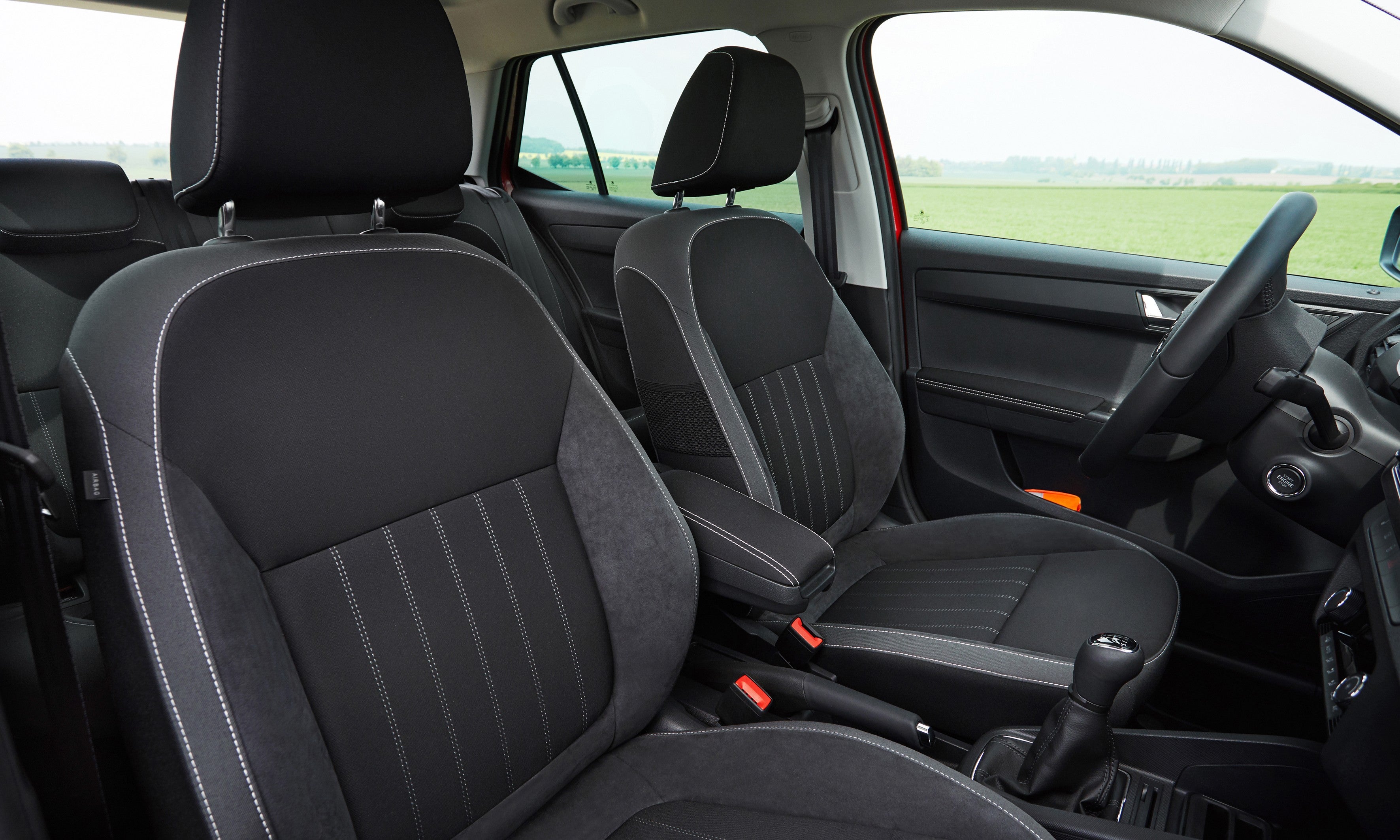 All-round visibility is good on the Fabia hatchback, with a clear view of the road ahead and the sides, thanks to the larger than normal glass area of the car. Even glancing over your shoulder to change lane is not hindered by the rear-most pillars, which gives an added sense of safety on faster roads.
The driver gets angle and depth adjustment for the steering wheel to help fine tune the seating position. With this done, you'll be able to see the clear main dash display with two large dials for speed and revs with a digital display in the centre for additional information. You don't get the options of a digital dash on the Fabia, something that is on offer from Unlike the Skoda's cousins, Audi, SEAT and Volkswagen.
What you do get is a 6.5-inch infotainment screen in the centre console of the dash. With SE Drive and higher trim levels, this includes Amundsen sat-nav. It's easy to use and the display in the Skoda also has shortcut buttons to the side of the screen to take you to the right menu quickly.
Handling and ride quality: What is the Skoda Fabia like to drive?
"It's generally the case that small cars like the Fabia hatchback aim to deliver a modicum of sporting prowess, but the Fabia is more than happy to plough its own furrow to favour comfort above all else. And that's a good thing, as most people choosing this compact hatchback will value a supple ride over the last word in handling finesse."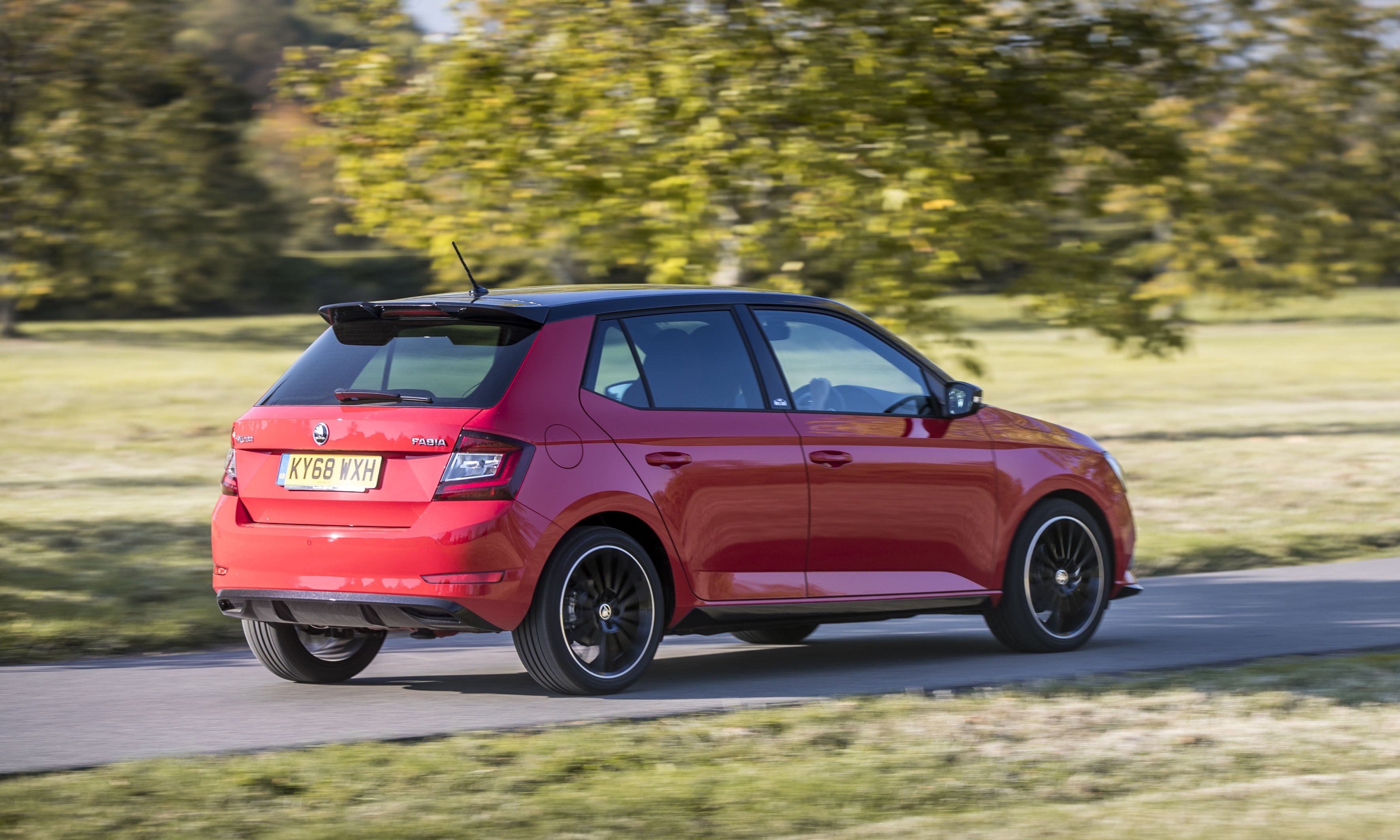 That's not to say the Fabia hatch doesn't want to go round corners. Far from it and it makes the most of its available grip to thread its way into and out of bends in a very controlled, composed manner. The steering is light and gives a good feel for what the front wheels are up to, while the brakes are strong and consistent in their actions.
That all adds up to the Fabia hatchback being much more fun to drive than you might at first suspect. Even so, it is still primarily the comfort of its ride that leaves the longest lasting impression. Choose the models on smaller wheels and the Skoda is especially good at dealing with the humps and bumps of most roads. Even the Monte Carlo model on its larger wheels still rides with a settled sureness that leaves the driver and passengers largely oblivious to how poor the road's surface is.
Around town, there is a slight firmness to the ride when you encounter sharper edges such as road joints or badly repaired potholes, but at higher speeds this translates to excellent control. Even when the Fabia hatch is fully loaded with people and luggage, it remains stable and happy to cruise all day at the maximum speed limit. Should you need to change direction in a hurry to avoid a hazard, the Skoda also resists body lean impressively to give the driver full confidence and control.
MPG and fuel costs: What does a Skoda Fabia cost to run?
"Go for either of the 1.0 TSI turbo petrol engines for the Skoda Fabia hatchback in S trim and both the 95- and 110PS motor return consumption of 50mpg+ during WLTP testing."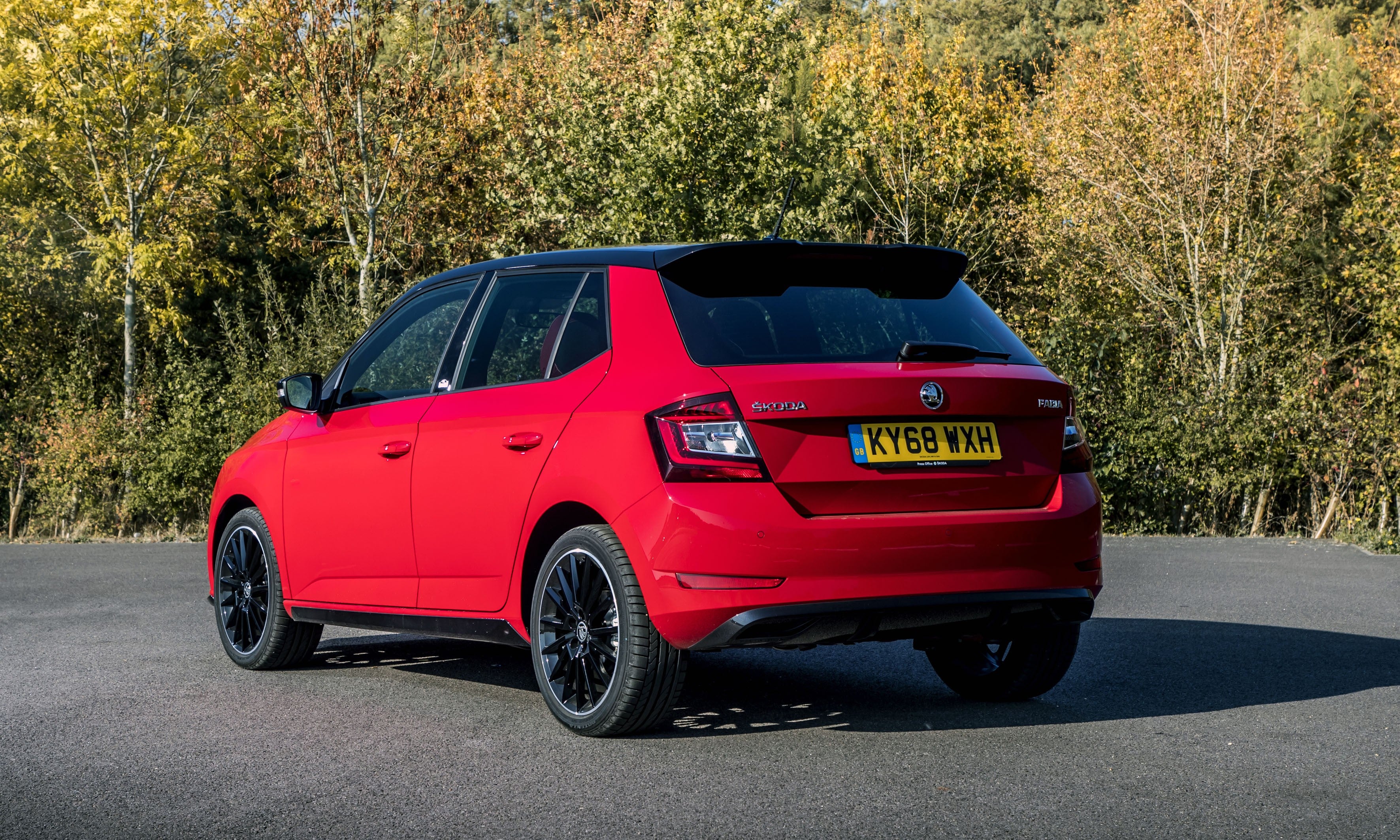 Even the least economical versions of the Fabia hatchback still provide official figures approaching 50mpg. Look at Real MPG figures and the 95PS motor can offer 52.8mpg, while the 110PS unit gives 51.0mpg.
The best of the Fabia hatchback bunch - in terms of fuel economy - is the 1.4 TDI 90 turbodiesel that returns a Real MPG figure of 61.3mpg.
How much should you be paying for a used Skoda Fabia hatchback?
"Good deals can be had on pre-registered Fabia hatchback, with just a few miles on the clock. It's not unusual to see savings of £2500 or more on the list price from Skoda dealers."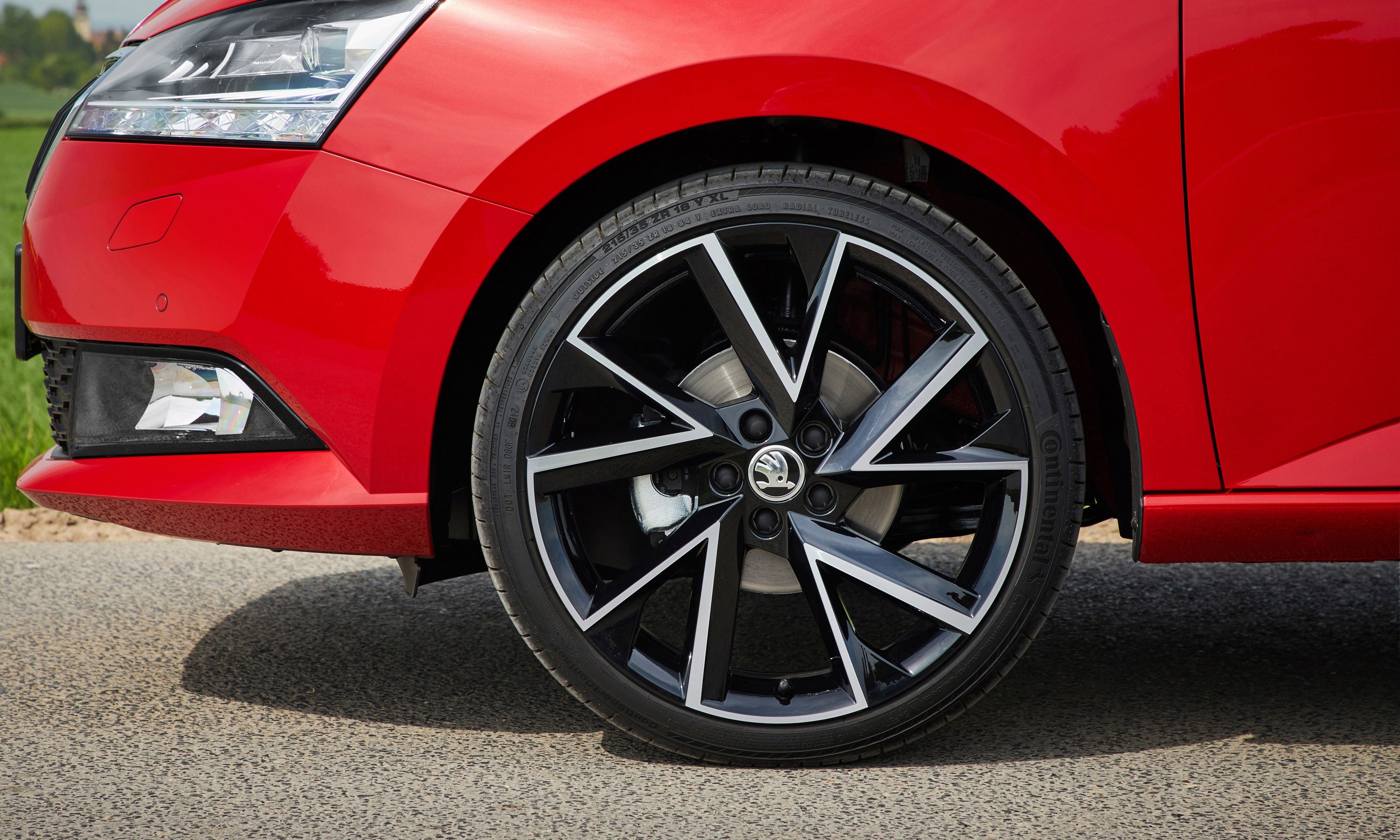 Choosing a pre-registered or nearly new Skoda Fabia hatchback with only a few miles on the clock can save you around £3000 on the list price of a brand new version. There are plenty of these cars available from dealers.
If you're after something a bit cheaper, then a facelifted 110PS SE version with 20,000 miles under its belt will cost you around £9000. A car with average mileage from the year that Fabia was launched (2015) will be from around £7000. Depending on the exact number of miles covered and slight price variations, this will get you a choice of trim levels, so there is no need to settle for a used Fabia hatchback with a basic specification.
Ready to get your top quality Skoda Fabia?
All cars come with a warranty
Selected dealers only
All quality checked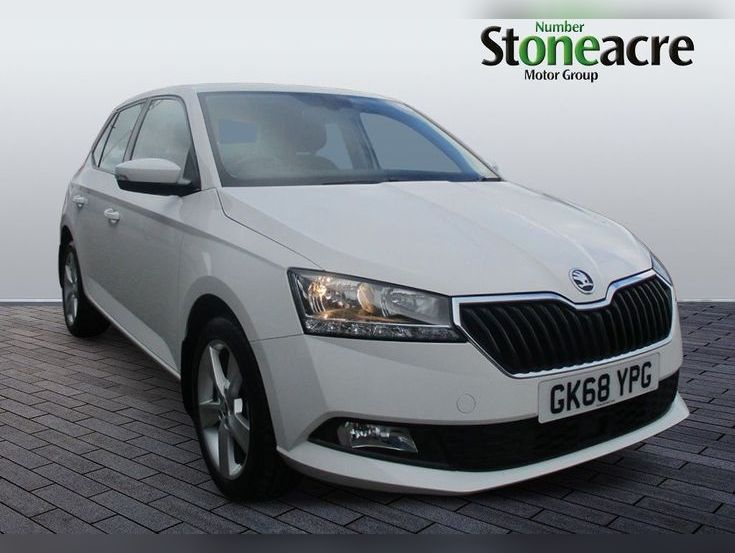 Skoda Fabia
1.0 TSI SE L 5dr
Stoneacre Peugeot Wigan

Lancashire, WN34BT
PCP: £258.93/mo
Representative example: Contract Length: 36 months, 35 Monthly Payments: £258.93, Customer Deposit: £1,949.00, Total Deposit: £1,949.25, Optional Final Payment: £4,543.15, Total Charge For Credit: £2,559.95, Total Amount Payable: £15,554.95, Representative APR: 11.3%, Interest Rate (Fixed): 5.81%, Excess Mileage Charge: 3.71ppm, Mileage Per Annum: 10,000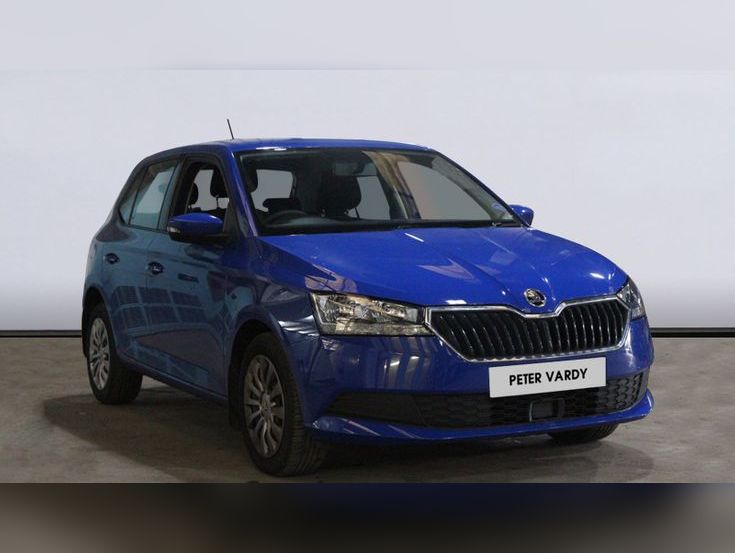 Skoda Fabia
1.0 MPI S 5dr
Carz Motherwell

Lanarkshire, ML12TH
PCP: £154.58/mo
Representative example: Contract Length: 36 months, 35 Monthly Payments: £154.58, Customer Deposit: £1,380.00, Total Deposit: £1,380.00, Optional Final Payment: £4,127.00, Total Charge For Credit: £1,717.30, Total Amount Payable: £10,917.30, Representative APR: 9.9%, Interest Rate (Fixed): 9.43%, Excess Mileage Charge: 4.8ppm, Mileage Per Annum: 10,000
Is the Skoda Fabia right for you?
The Fabia hatch is stylish, has a better cabin and feels grown-up and competent on the road. And yet it still represents excellent value for money thanks to reasonable prices, decent equipment levels and low running costs. It faces a lot of competition, but should be a feature on any car buyer's shopping list.
It's designed to be better at covering longer distances and being comfortable than it is being 'fun to drive', thanks to good refinement and comfort. Try to avoid the least powerful engines to make the drive easier on your ears. Seat comfort is another plus point, and even if the cabin materials look a bit plain, they're durable.
What's the best Skoda Fabia model/engine to choose?
Unless you really need a diesel, go for the 1.0-litre TSI with 95PS or 110PS. The 95PS will be fine for most uses, although you will have to be 'proactive' with the five-speed manual gearbox to keep momentum up. It's fairly quiet and refined, with that typical three-cylinder thrum should you build up the revs. That gearbox is pleasant to use, while the clutch is light and easy to operate.
The diesel option was only available from 2015-2018 and more sluggish 1.0-litre MPI models are best avoided.
Skip the S trim on Fabia, as it's missing some kit that's now considered essential and opt for SE for air conditioning, rear parking sensors and roof rails. Or, for something fancier, the SE L has climate control, keyless ignition, and sat-nav with its 6.5-inch infotainment screen.
What other cars are similar to the Skoda Fabia hatchback?
Buyers are spoilt for choice when it comes to small hatchbacks - almost every manufacturer offers a small car in one form or another.
There's the big sellers in the shape of Ford Fiesta, Vauxhall Corsa and Volkswagen Polo. But, want something that's fun to drive? You can for a MINI or Peugeot 208. Something a bit more upmarket? Try the Audi A1. There's even electric options from Renault with its Zoe and as an option on Corsa and 208.
Then there's the bargain basement models. Go for a Dacia Sandero if costs are your number one concern, it's regularly Britain's cheapest new car and that's reflected on the used market.
Quality and finish
The Fabia's interior is well built and well finished, demonstrating quality in a no-nonsense kind of way. However, it is a very dark cabin, with lots of dark materials used. There is some variation in texture and colour to break things up a bit. You can also have the central band that crosses the dash in a lighter colour to help break up the darkness, while the Monte Carlo version has some splashes of colour in its seat fabric to brighten things up.
We've come to expect high quality interiors from Skoda and on this score, Fabia doesn't disappoint. The Czech manufacturer may not do flash, but it does solid very well. A few touches of colour or chrome would make the Fabia's interior a more welcoming environment, but it's certainly robustly built.
The same is true of the boot space, where the carpet and finish majors on function over form. However, you won't mind this when it's easy to keep clean and doesn't show every little scuff or scrape from loading in the dogs, kids and bags.
Infotainment: Touchscreen, USB, nav and stereo in the Skoda Fabia
Standard on every Fabia hatchback is Skoda's 6.5-inch infotainment touchscreen. It's a pared-down offering on the base S model, with a simpler 'Swing radio' set-up and the two rotary buttons on either side feel a little flimsy in use. However, the shortcut buttons on either side of the display work with solid precision and take you to the required menu very easily.
This system has DAB radio, Bluetooth, and USB and SD card ports. In the SE model, this is upgraded with Skoda's Smartlink+ to make it easy to access apps from your smartphone. It also lets you access music through Apple CarPlay and Android Auto.
Go for the SE Drive or higher trim versions of the Skoda Fabia hatchback and you get the Amundsen version of the infotainment. It comes with sat-nav included and one year's internet access from new. We like it, as it's an intuitive system thanks to clear menus and big on screen icons that make them clear and simple to select when driving. There may be more feature-packed systems out there, but we'd take the Skoda's ease of use every time.
Space and practicality: Skoda Fabia boot space
For a small hatchback, the Fabia is incredibly practical. The boot is impressively spacious at 330 litres, beating rivals from Ford and Vauxhall. The opening is wide and there are nice touches like a cargo net and bag hooks. Sadly the load area isn't flat, with a load lip to lift items over. That is, however, a minor quibble for what is otherwise a very practical load area.
In the back, there's plenty of space for legs, heads and shoulders, so you can have a pair of adults in here in ample comfort. You'll get three children across the bench and each has a three-point seat belt. Skoda also fits a pair of ISOFIX child seat mounts on the outer seats, which have great access through the wide-opening back doors to round off the Fabia's excellent credentials as a practical hatchback.
What engines and gearboxes are available in the Skoda Fabia?
Skoda has opted for a very simple engine line-up for the Fabia hatch. For newer buyers, there's no diesel option, as this 1.4-litre engine ran from 2015-2018 before being discontinued.
Petrol are both 1.0-litres: MPI and TSI. The 1.0-litre MPI petrol motor has a slovenly 60PS and is best avoided for most buyers in favour of the 75PS version. The TSI petrol engine is better still and available with 90, 95 and 110PS.
The 95PS motor comes with a five-speed manual gearbox as its only transmission choice. It takes 10.8 seconds to get from a standing start to 62mph if driven as hard as possible, which seems acceptable on paper. On the road, this isn't the case and the 95PS engine always feels just a little too slow, especially on the motorway.
A lot of this is down to the five-speed gearbox asking the engine to be more flexible than it can offer. The shift action of the five-speeder is not quite as smooth and easy as the six-gear transmission used as the sole option for the 110PS turbo petrol.
Aside from the better gear change of the six-speeder, it has a better spread of ratios to provide the right one for any circumstance. Add in the extra power and low-down shove of the 110PS version of the three-cylinder engine and it's a winning combination for us.
This is demonstrated by acceleration figures that have the 110PS Fabia hatchback going from 0-62mph in 9.4 seconds, and that 1.1 second difference has a big impact on how relaxed the Fabia hatchback is when pulling out of junctions or joining faster flowing traffic. Particularly impressive is the fact that there's barely any detrimental effect on fuel economy or emissions by choosing the more powerful engine, it is by far the most sensible choice in the Fabia hatchback.
Refinement and noise levels
The three-cylinder turbo petrol engines that are fitted to the Fabia hatchback are the norm in most other small cars now and those in the Fabia hatchback are as good as most. You won't get quite the same smooth power delivery as the Ford Fiesta's, but you will find they are well mannered and quiet at town speeds and when cruising along multi-lane roads at the legal limit.
Push the engines a bit harder, such as when driving up a steep hill, and the three-cylinder engines can become a little gruff and vocal. It's not an unbearable noise, but you will feel a little vibration through the steering wheel, pedals and gear lever.
Skoda has carried out a thorough job of distancing the Fabia's cabin from wind and road noise. All models with the exception of S gets roof rails fitted as standard. However, there's very little whistle or rustle from the breeze as it passes over the car at higher speeds. You will also find the Fabia isolates the interior very well from roar from the tyres, even in those versions that ride on bigger wheels.
Safety equipment: How safe is the Skoda Fabia?
Skoda has always placed a focus on safety and that's clear with the Fabia hatchback. It's one of the few superminis to have autonomous emergency braking as standard. Called Front Assist, it detects potential hazards in the road ahead and warns the driver with audio and visual alerts. If the driver doesn't react, the car will apply the full force of the brakes to bring it to a safe stop or minimise the impact of a collision.
You also get twin front, side and curtain airbags as standard across the Fabia hatchback range, as well as three-point seat belts and headrests for four occupants, but you have to pay extra for the same for the middle rear passenger. All models have two ISOFIX child seat mounts to securely hold kiddy seats in the back. There's also ESP stability and traction control, and ABS anti-lock brakes.
The Fabia was awarded a five-star rating in the Euro NCAP crash tests, with 81 per cent scores for adult and child occupant safety. Safety options for the Fabia hatchback includes Hill Hold Control to stop the car rolling back when pulling away on inclines and upgrading from drum brakes to discs at the rear.
Other optional safety equipment is offered with the Driver Fatigue Assistant to spot and warn if the driver is due a break. Rear parking sensors are offered for the S, but standard on other models, while the SE Drive has front parking sensors included rather than being an option on the rest of the range.
Cruise control is standard on many trims and an option where it isn't fitted. However, the S cannot be ordered with the upgraded Adaptive Cruise Control. The same is true of Blind Spot Detection and a rear-view camera.
Insurance groups and costs
All Fabias benefit from low insurance groups. The cheapest Skoda Fabia hatchback being the 95PS S model that falls into group 8. Take the same version with the 110PS engine and it moves up to group 12.
The other 95PS trims of the Fabia hatchback all reside in group 9, while all of the 110PS-powered cars are in group 12 except the Monte Carlo, which is piped into group 13.
VED car tax: What is the annual road tax on a Skoda Fabia?
Earlier Skoda Fabias benefited from the older road tax VED system, falling into Bands A and B. That means either very cheap road tax or no road tax at all.
Now every Skoda Fabia hatch you can buy new falls into Band G for Vehicle Excise Duty, so you'll pay road tax at £175 for the first year and £150 in subsequent years.
It's possible that it could edge up into the next band and cost you extra for the first year depending on which options you choose that can increase the carbon dioxide emissions.
Trim levels and standard equipment
Skoda originally offered the Fabia hatch in S, SE and SE L trims when it launched in 2015. It has not expanded that line-up, but it still begins with the S that has 15-inch steel wheels, electrically adjusted and heated door mirrors and daytime running lights. Inside, it has black cloth upholstery, a 6.5-inch touchscreen that provides DAB radio, Bluetooth and USB port.
Opt for the SE and you get alloy wheels, roof rails finished in black, front fog lights, and rear parking sensors. The SE also has a three-spoke steering wheel with remote buttons for the stereo. The infotainment gains six speakers and Smartlink+ for easy access to your phone and its apps. Just as vitally, you get air conditioning, an umbrella stored under the front passenger seat, and a height adjustable driver's seat.
Colour Edition is based on the SE but has 16-inch alloy wheels, cruise control, and a roof and door mirror covers painted in black, white or silver to contrast with the body colour.
SE Drive gets front parking sensors and its own fabric for the seat upholstery. It also has the Amundsen touchscreen navigation system and 12 months' internet connection from new. Choose the SE L and it has different alloy wheels, cruise control, keyless ignition, and climate control. It also has satin black cloth and suede covering the seats.
Top of the range is the Monte Carlo with its black-painted alloy wheels, Led rear lights, and sport steering wheel and front seats.
Key options for the Skoda Fabia hatch are the Panoramic glass sunroof to offset the dark colours of the cabin. A reverse parking camera is also useful.
Learn more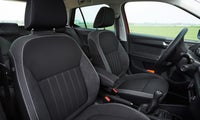 On the inside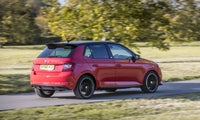 Driving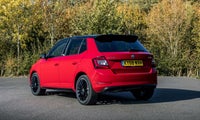 How much does it cost to run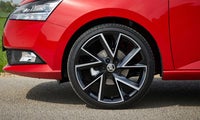 Prices, versions and specification
Ask the heycar experts:
common questions
Is the Skoda Fabia a good car?
It's clever, it's refined, and it's fun to drive.

Answered by
Georgia Petrie
Which is the best Skoda Fabia engine?
The best engine in the Skoda Fabia is the 1.0-litre TSI with 95PS. Or you can go for the 110PS if you don't want to work the engine to death keeping your hard-won momentum alive.

Answered by
Russell Campbell
Is there a pick-up version of the Skoda Fabia?
Students at Škoda Auto University designed the Funstar as pick-up concept car based on the Mk3 Fabia. It's a nod to the Felicia Fun, a compact pick-up car produced during the 1990s.

Answered by
heycar editorial team
Reviews of similar cars
Quality checked, all cars less than 8 years old and warranty included
Looking for other Skoda cars?
Quality checked, all cars less than 8 years old and warranty included
Keep me updated by email with the latest advice, news and offers from heycar
By submitting, you agree to our
privacy policy
.