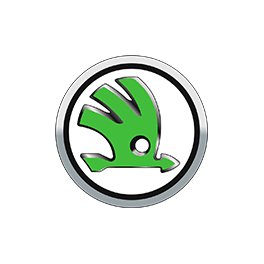 Skoda Octavia Estate (2013-2020) Review

Written by
heycar editorial team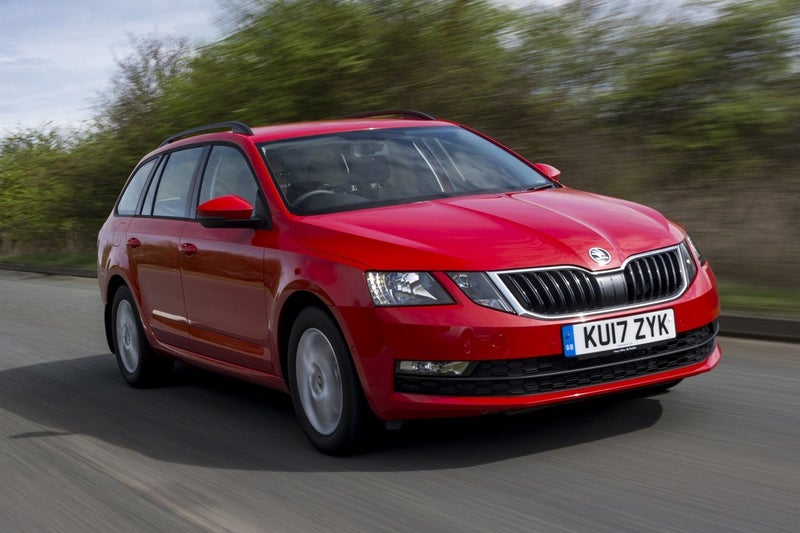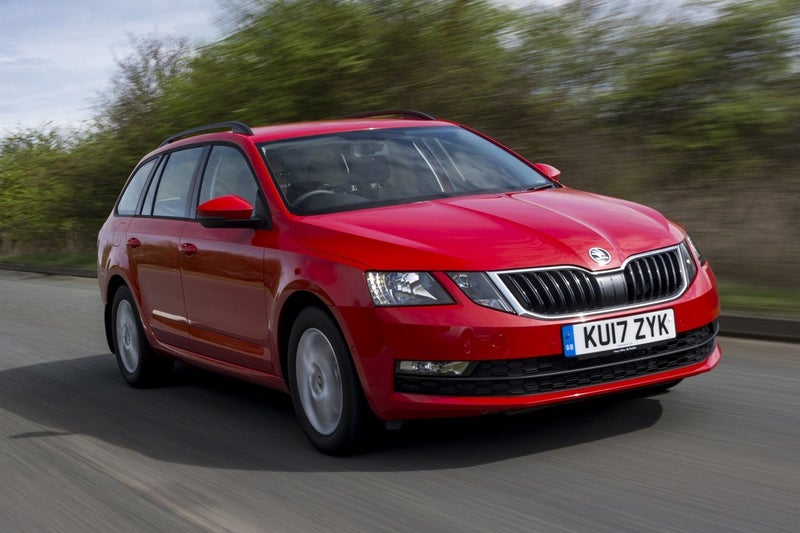 1/7

heycar rating
"World's most sensible compact estate"
Launched: 2013

Estate

Petrol, Diesel
Quick overview
Pros
Albert Hall-levels of space
Great value new and used
Low-effort driving experience
Cons
Badge snobs won't like it
Plain appearance inside and out
vRS is pricey
Read by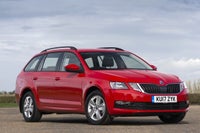 Overall verdict
On the inside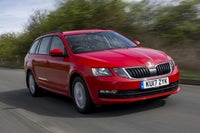 Driving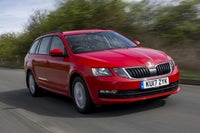 Cost to run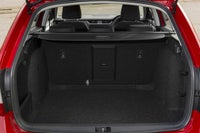 Prices and Specs
Common questions
Overall verdict
"The biggest problem with the Skoda Octavia is you. Get past your desire to have a car with a flashy badge, a swanky interior or drop-dead good looks and you can have something that will carry almost anything you can ask of it, rarely trouble your bank balance and transport you in comfort."
We'll skip the traditional nonsense about Skoda jokes. If you were around in the 1980s when that kind of thing was a stand-up's staple, you're now old enough to know better. If badge snobbery is keeping you from giving serious consideration to a Czech motor car then more fool you. For more than 20 years the brand has been producing reliable, well-equipped cars that are excellent value, and if that doesn't appeal then you must have money to burn.
A big part of that success has been the Octavia, Skoda's compact offering in both hatchback and estate forms. It shares a platform with the Volkswagen Golf and the other Volkswagen Group cars in this segment - the SEAT Leon and Audi A3 - but typically with a larger body than those cars and subsequently increased interior space. By offering more room than key competitors at the same or even lower prices, Skoda has won itself a strong following from the value-conscious.
The 2013-generation car is now a relatively old design, and that shows up in its quite conservative looks which are in contrast to the edgier look that more recent models are demonstrating. It's hardly offensive to look at but neither is it likely to stir the soul. This is a car designed to be a reliable workhorse rather than something to stop traffic, but there's nothing wrong with that.
It's a similar story inside, where the priority is function and quality rather than pizazz. In truth that's not necessarily a bad thing - an interior that's easy to use and built to stay together will have an appeal that will outlast one that's just flashy for the sake of it. You'll be too busy making the most of the space on offer in any case, with lots of room for passengers and a boot that is big enough to worry bigger cars from the class above.
The Octavia is available with four engine options, excluding the high-performance Octavia vRS models, all of which major on efficiency and low emissions. All four options are modern turbocharged units, including a tiny 1.0-litre petrol that might not be able to carry huge loads but is quiet, frugal and offers enough performance to keep pace with traffic. At the other end of the scale, the 2.0-litre TDI is the perfect all-rounder, with lots of torque for towing and strong acceleration as well as impressively low fuel consumption.
The Octavia's driving experience ties in with the rest of its approach, solid if unspectacular. The steering is well-weighted if not brimming with feel, the ride quality is the right side of comfort-biased and the handling is predictable. The performance-oriented vRS models prove that there is greater capability for fun in the bare bones of the Octavia, but the regular models are sensibly designed to be at their best in normal driving.
The Octavia might not have an image that will have you dreaming about owning one, but it is not a car you have to make excuses for. It's one of the most sensible cars you can buy - it's excellent value, spacious, well-equipped with low running costs and will likely be a faithful servant for many thousands of miles.
If you're looking for the newer version, you need our Skoda Octavia (2020-) review.
On the inside
"The inside of the Octavia is probably one of the least-intimidating environments of any car at any price. You open the driver's door to reveal a seat that looks comfortable and a fascia that you can instantly understand with everything where you would expect it to be. Right from the start the Octavia is on your side and wants you to feel good."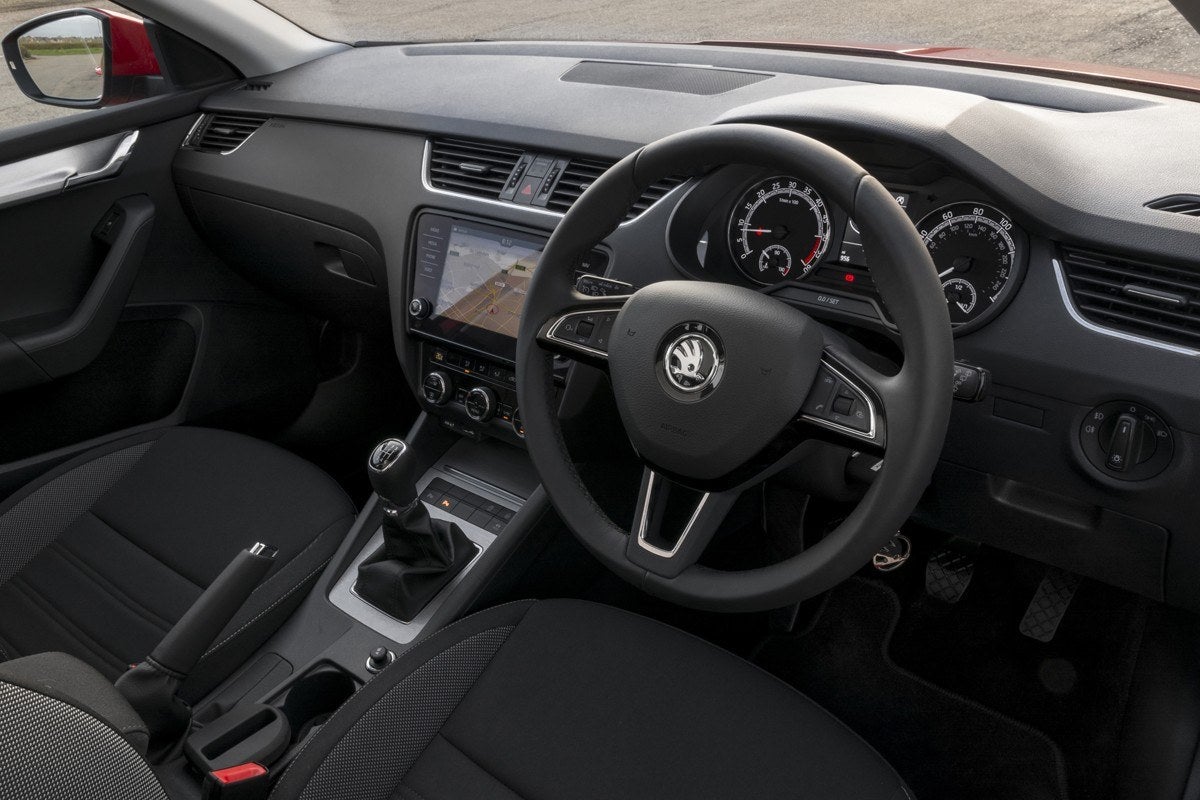 The design of the Octavia's dashboard varies at a little depending on its age, but even the earliest 2013 cars have a sensible, if quite plain, layout.
All 2013-on Octavias have a display screen that sits in the middle, rather than on top of the dash, with the ventilation controls sat just below. Everything is clearly labelled and easy to read - although Skoda persists in labelling the rev counter in units of 10 in the same way as the speedometer is, which can make it easy to confuse the two at a glance. That small blemish aside, this is a car that asks little of the driver in terms of operation.
It's also easy for the occupants to get comfortable. A good driving position is the work of a moment, with plenty of adjustment for seat height and the steering wheel, while the physical layout of the cabin means drivers of all sizes and shapes will have a good view out. The pillars are not too thick and the top of the dashboard isn't set too high.
Handling and ride quality
"Just as the Octavia has been given its place in the Volkswagen hierarchy in terms of quality and perceived luxury, so it is with the way it drives. Don't automatically assume that this is bad news though, it just means that the Octavia puts comfort as a priority over handling, which makes a lot of sense given the kind of customer that it is aimed at."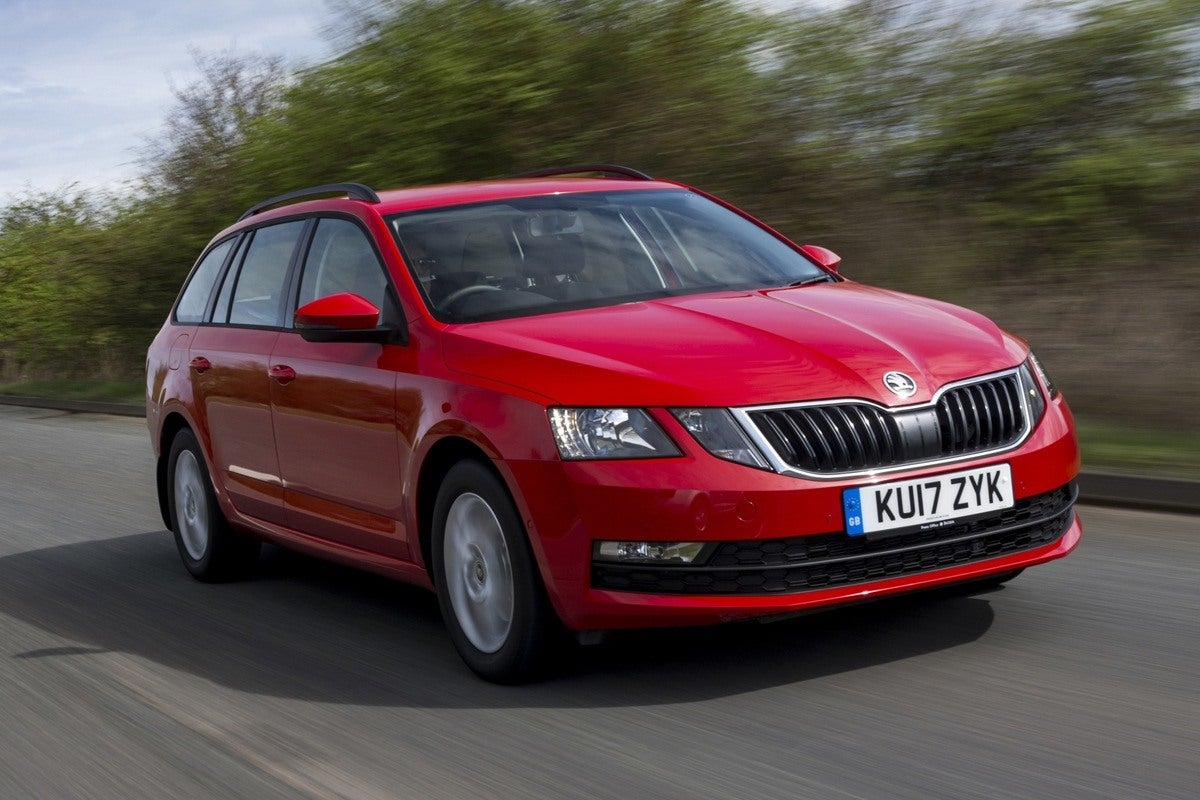 Even so, the Octavia is actually highly competent in how it handles corners. The steering isn't super-sharp, but sharp enough to respond how you would want it to and with impressive accuracy.
It also manages to avoid rolling too much through corners, something your passengers will be pleased to hear and no small achievement given that the suspension is on the softer side. It's safe and sensible, which is what the majority of buyers want, but should you choose to try and beat you personal best for the journey to work there is a little bit of fun to be had - not least because it is actually a capable handler for a medium-sized estate.
It's a testament to the sophistication of the mechanical hardware that the Octavia also rides with good control and very little fuss. Even if you go for a version with larger alloy wheels, it does a fine job of soaking up lumps and bumps both at high and low speeds. High-specification models including the vRS can be fitted with electronic dampers offering various settings, but in truth it's not necessary - the standard steel suspension setup is comfortable and highly competent.
One of the biggest compliments you can pay it is that you don't notice it going about its business, and that's good news for keeping down the levels of driver fatigue.
MPG and fuel costs
"Given that the Octavia is quite a large car, the fact that the fuel consumption ranges from decent to impressive is good news. Even the thirstiest model, the 1.0-litre petrol, has a claimed combined fuel consumption figure of up to 50.4mpg so you should expect to get into the low 40s without too much trouble. "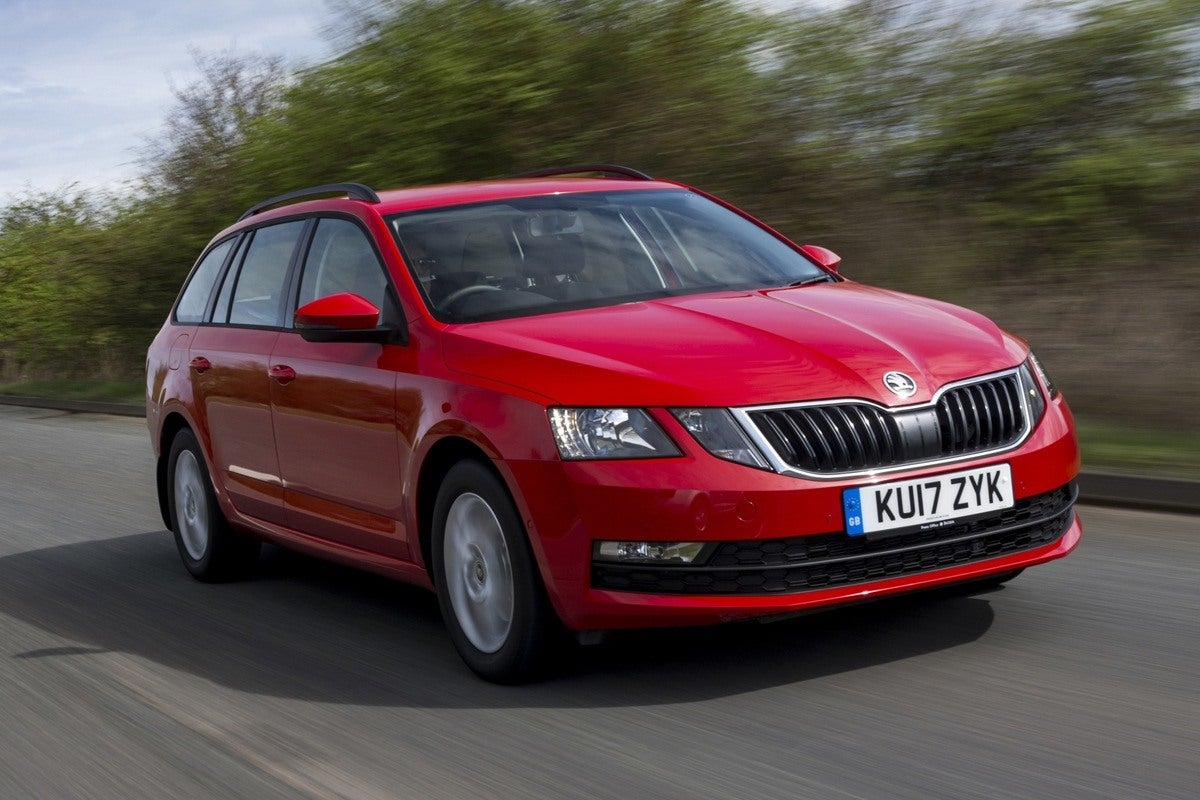 The 1.5-litre petrol is slightly better again, with a claimed figure of up to 51.4mpg. As usual, the diesels offer the most impressive figures, with up to 54.3mpg for the 2.0-litre TDI and up to 56.5mpg for the most economical 1.6-litre TDI.
How much should you be paying for a used Skoda Octavia Estate 2013?
"The Octavia Estate is a popular car and has been on sale for several years, so you should be able to find the model and engine you want with relative ease. A quick search of the HeyCar classifieds turned up hundreds of examples. We found several box-fresh examples with just delivery miles, such as this 2.0-litre TDI in SE-L spec with an automatic gearbox for just £21,000."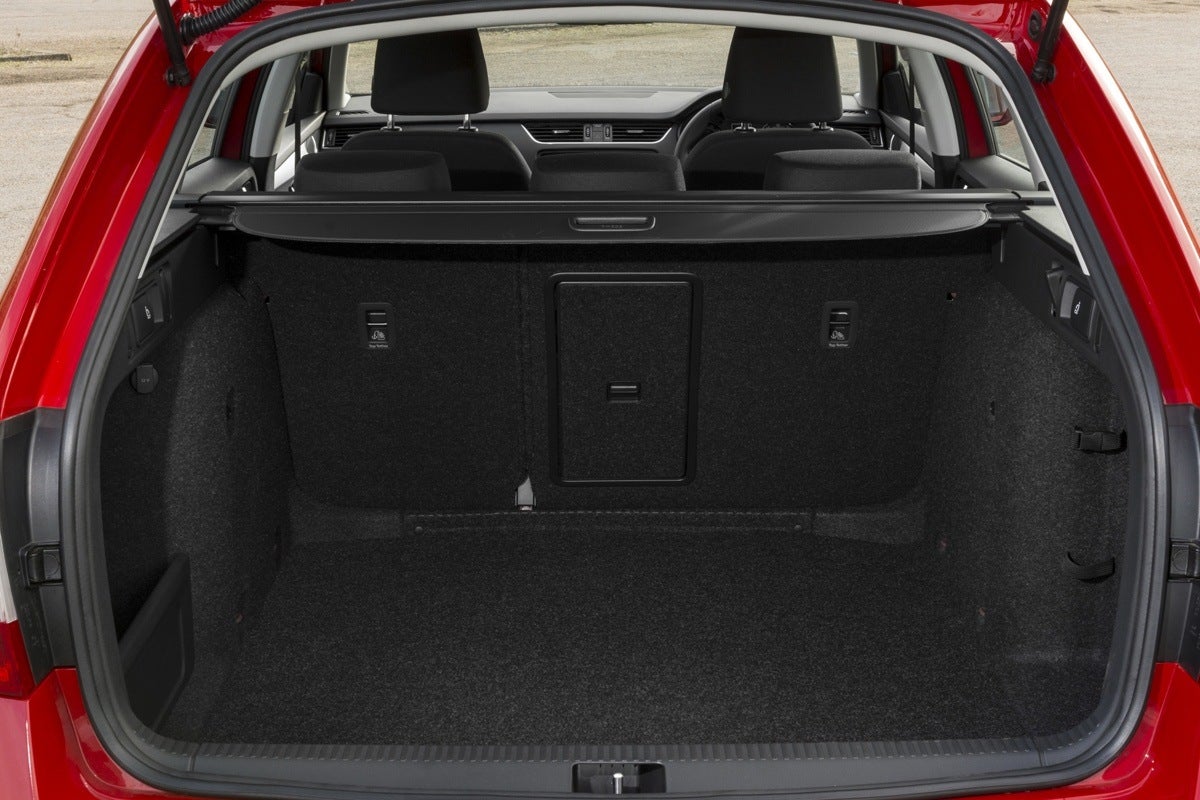 If your budget is a bit smaller then you should still find plenty of older examples at good prices. We found a 2014 1.6-litre TDI SE with under 60,000 miles for £7500, and a 2.0-litre TDI in high-spec SE-L trim with an automatic gearbox for a fraction over £8000.
Is the Octavia Estate right for you?
As a pure load-carrying machine the Octavia is an excellent choice. It packs a remarkable amount of space into a relatively small footprint, making it one of the most capacious estates at any price. That also means it's an excellent family car, because it can swallow people and luggage (and child seats) with ease, but it doesn't feel like a massive bus that's hard to drive and awkward to park either. It can even do the work/business hack job, too - it's comfortable and offers strong economy, so you can knock out those long motorway journeys with ease.
Where the Octavia falls down a little is mainly around less worthy attributes such as luxury and image. If you're looking for a 'lifestyle' estate, things like the Volkswagen Golf Estate, SEAT Leon ST or even something more leftfield like the MINI Countryman offer a bit more in terms of style and personality.
What's the best Octavia Estate model/engine to choose?
The Octavia has a modest engine range with two petrol and two diesel options, but even so it manages to cover all the bases you could need. If you don't plan to carry heavy loads all that often and aren't planning to smash speed limits, the 1.0-litre turbocharged engine is quick enough and frugal with it, while those who do plan to load up their Octavia on a regular basis should probably go for the 2.0-litre diesel with 150PS. Even so, there are no bad engine choices.
As for trim levels, we'd suggest going for the SE model as a bare minimum. The specification of the Octavia changed quite a bit during its lifetime, so the later cars are better whichever trim level you go for and post-2017 models have alloy wheels, SmartLink+ touchscreen infotainment and air conditioning as standard.
What other cars are similar to the Skoda Octavia Estate?
Being a part of the Volkswagen Group means there are a few cars that are very similar to the Octavia - in particular, the Volkswagen Golf Estate and SEAT Leon ST. As is typically the way with these spin-off versions, the Volkswagen has more of a premium feel while the SEAT is a little more design-led approach. However, what is important to note that although all three of these cars share their underpinnings, the Octavia is bigger both in terms of external and internal dimensions, so you're getting more space for your money with the Octavia.
There's also a stack of other estates spun off compact hatchbacks like the Ford Focus Estate, Vauxhall Astra Sports Tourer, Toyota Auris Sport Tourer - but none of them are quite as spacious as the Octavia.
Quality and finish
Because the Octavia and its brand mates are a part of the Volkswagen Group, there is a clear hierarchy that needs to be kept between products that share the same segment.
So the Audi equivalent to the Octavia - the A4 Avant - has the best quality and materials. Below that is the Volkswagen Golf Estate, and then below those are the SEAT Leon ST and the Octavia. It's not that the materials are poor or insubstantial - far from it in fact. It's more that the Skoda's cabin is carefully calculated to be not quite as good as in the Volkswagen or Audi.
What you do get is an interior that feels solid and put together well, just with an absence of trinketry. There are some soft-touch elements across the dashboard and even the elements that aren't don't feel unpleasant, and if you go for a car with leather upholstery it's of a good quality too. Unless you have your heart set on buying an estate that is luxurious on the inside, the Octavia provides exactly what you need - and if you're honest with yourself, that makes a lot of sense.
Infotainment
Skoda Octavia models from 2013 onwards benefited from an improved standard specification, so all models got a touchscreen infotainment system with DAB radio, Bluetooth for phone connectivity and a USB input for connecting compatible devices. Depending on the model, you also get steering wheel controls for the infotainment system, and the driver information computer between the instruments.
On early cars, an upgraded system was also available that included satellite navigation via an SD card and a more powerful audio system, while on post-2017 cars Smart Link+ connectivity was also standard, so you could connect an Apple or Android smartphone easily and use the native apps. Later cars also came with a subscription service called Skoda Connect, which included real-time navigation updates and also live information such as parking spaces and weather data.
If you're undecided about what system to go for, the simplest solution is to go for a later car with SmartLink+, which keeps your phone charged and should offer you all the functions you need when on the move without too much concern about the system becoming obsolete. If you have an older system with navigation, make sure the SD card with the map data is included as they are expensive to replace.
Space and practicality
This is where the Octavia rolls up its sleeves and gives its rivals a good hiding. From the outside, it might not look like one of the most spacious cars you can buy, but it is. In the front, the Octavia feels like it should be in the class above, such is the room on offer. The legroom is vast and with the seat wound down as far as it will go, you can insert very tall adults with impressive ease.
It's a similar story in the rear, too. You can fit two tall adults in the back with head and legroom in plentiful supply, and it barely matters how tall the front seat occupants are either. You can also add a third adult in the middle, but it's a thinner seat and doesn't provide the same level of comfort as the other two. If you have children in the back, with or without car seats, it's easy to get them comfortable and safe.
The best news of all is in the boot, however, where the Octavia provides all the room you could reasonably expect from a car of this size - and possibly a bit more. With the rear seats in place, you have 610 litres of space available - for context, the contemporary BMW 5 Series Touring only has 570 litres and that's in the next class up.
Fold the rear seats and this goes up to a mighty 1740 litres, only 80 litres fewer than the Mercedes-Benz E-Class Estate which is usually regarded as one of the best load carriers from the class above. What is more, the shape is exactly how you would want it to be. Square, with very little intrusion and with sensible features, like remote levers to drop the back seats and a split-level boot floor. If you plan to regularly use the boot to capacity - and that would be a good reason for buying an Octavia - then you'll find it well suited to doing all the fetching and carrying.
Engines and gearboxes
Although there are only four engine options available on the regular Octavia (the vRS model adds a couple more) it manages to offer a choice to cover pretty much every eventuality. The 1.0-litre petrol sounds like an exercise in inadequacy, but as long as your expectations are realistic you'll find it quiet and capable - there's enough performance to comfortably keep up with traffic and it's frugal too - it's just not as good as the other options when loaded with people and luggage.
The 1.5-litre option is also compact and turbocharged, and offers a considerable extra slug of performance. It's not the most refined engine, however, and on balance either of the diesel options or the smaller petrol offer a better balance of attributes.
The 1.6-litre diesel is the slowest Octavia model you can buy, but it makes up for it by being impressively economical. It too is not especially refined, but it's an ideal choice if you are particularly conscious of keeping costs as low as possible.
Of all the engine options it is the 2.0-litre diesel that is the best all-rounder, and although it won't be the cheapest to buy, it will pay you back in time thanks to the impressive fuel consumption. It's virtually as quick as the 1.5-litre petrol and is happy to eat up the miles in comfort, and although it too is not hugely refined it doesn't need to be worked so hard to extract decent performance so you can cruise at lower engine speeds without causing much auditory fuss.
Refinement and noise levels
The good news here is that the Octavia's parentage is a big help in terms of refinement. Because its underpinnings are shared with cars like the Volkswagen Golf and Audi A4, you know that they are well-engineered and designed to offer a high level of insulation from the road and other outside sources.
This is certainly the case in respect of road noise, which is almost entirely absent at lower speeds and still well controlled even on motorways. Coarse road surfaces inevitably throw up a little more unwanted noise, but the Octavia is at an advantage here as it doesn't follow the fashion of having enormous wheels and the big tyres that go with them.
Wind noise is also well controlled, and is rarely an issue. The Octavia may not look particularly aerodynamic, but close attention has clearly been paid to airflow management as it rarely kicks up much fuss around the tops of the doors or around the door mirrors.
As for the engine range, the 1.0-litre is actually the more refined of the two petrol options, even though it needs to be worked a little harder than the bigger 1.5-litre. The opposite is true for the diesel engines, with the 2.0-litre intruding less into the cabin.
Safety equipment
The Skoda Octavia was tested by EuroNCAP in 2013, and recorded an impressive five star rating. Its most impressive score was 93 per cent for adult protection, alongside a score of 86 per cent for child protection. A little less impressive are the scores for pedestrian mitigation at 66 per cent, with an identical score recorded for safety assist at 66 per cent.
As standard, all Skoda Octavias are fitted with front airbags including a knee airbag for the driver, side chest and pelvis airbags for the front seat passengers and curtain airbags for front and rear passengers. Isofix child seat mounting points are fitted in the outer rear seats as well as an airbag deactivation switch for the front passenger seat, with ESC as standard on all models.
Early Octavia models offer a modest degree of active safety systems - city emergency braking and fatigue detection were available as an option - but the availability of optional systems and standard-fit equipment was increased over time. 2017 models were fitted with an automatic post-collision braking system and the XDS differential lock that provides extra traction when accelerating. Higher-specification models were also fitted with lane assist as standard.
Insurance groups and costs
There's more good news here for buyers who are looking to keep their costs down, as the Octavia manages to get into some surprisingly low insurance groups if you choose the right engines. 1.0-litre petrol models in SE trim squeeze into lowly group 14, while the 1.6-litre diesel is only a group higher up.
Even the 2.0-litre TDI is group 21, which is quite modest for a car with that level of performance. It's also the case that the trim level has little effect on the insurance grouping either, so you don't need to be too concerned if you want a top-spec model.
VED car tax
Because it has been on sale for so long, the Octavia is a car that is affected by the April 2017 VED changes, so how old your car is as well as the engine you choose will affect your annual bill. For example, the efficient 1.0-litre petrol engine attracts a charge of just £20 per year if you go for a car registered before 31st March 2017. The same car registered a day after get hit with a £150 annual VED bill instead. It's the same story for the two diesel engine options too, while the 1.5-litre petrol is already at the higher rate. In short, pre-April 2017 cars are going to be much cheaper to tax.
Trim levels and standard equipment
From 2017 Octavia Estate models had as standard: alloy wheels, touchscreen infotainment systems, SmartLink+, LED rear lights, air conditioning, XDS electronic differential lock and automatic post-collision braking system.
SE models add cruise control, three-spoke multifunction steering wheel, Driving mode selection, acoustic rear parking sensors, driver fatigue sensor, dual-zone air conditioning, front fog lights and chrome finished door handles.
SE Technology models add adaptive cruise control, Amundsen 8" touchscreen navigation system, Wi-fi hotspot, and front and rear parking sensors.
SE-L models add Alcantara and leather upholstery, full LED headlights, front assist, intelligent light assist and an umbrella under the passenger seat. SE-L models are also equipped with sunset glass from the B-pillar back, front grille finished in gloss black and a colour maxi-dot trip computer as standard.
Laurin and Klement models add heated front seats, heated steering wheel, 9.2" Columbus infotainment system, CANTON sound system and an electrically adjustable driver's seat with memory function and lumbar support, KESSY, Park assist and Lane assist.
Learn more
On the inside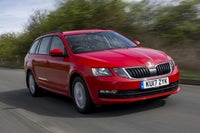 Driving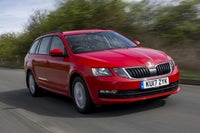 Cost to run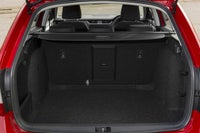 Prices and Specs
Common questions
Keep me updated by email with the latest advice, news and offers from heycar
By submitting, you agree to our
privacy policy
.